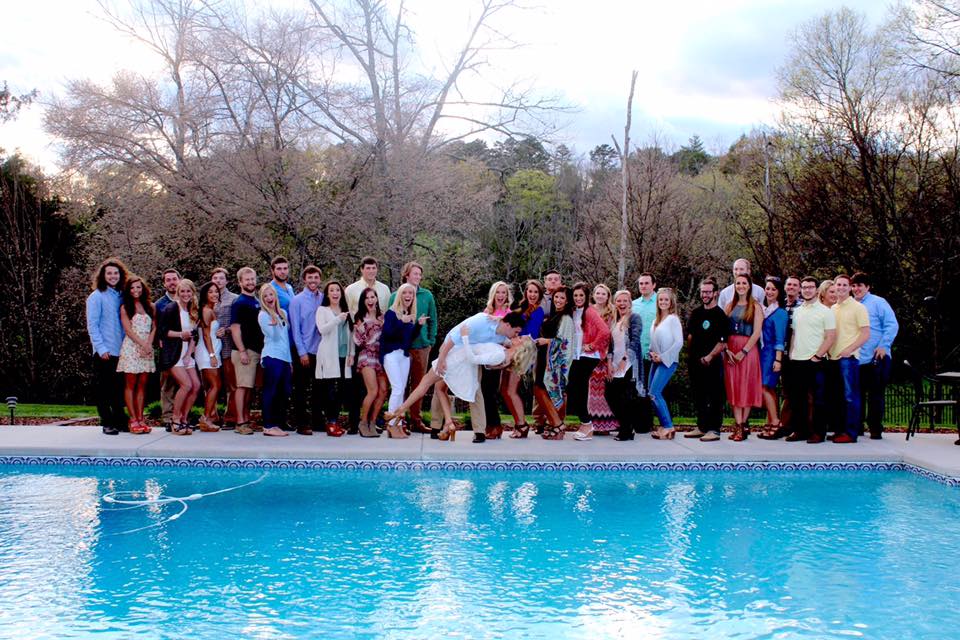 Happy Wedding Wednesday, loves!
Well, it's officially almost June which means it's almost been ONE YEAR since Teej and I tied the knot … say whaaat?! I can't believe how fast time flies.
Anyways, since we're coming up on our 1st anniversary and the end of my Wedding Wednesday series, I thought it would only be necessary for the month of June to share with you all of the fun events and details that led us up to the big day. I'm so excited to let you all into this very special time in my life, and I hope that you'll enjoy the ride with me over this next month 🙂
First, I wanted to share this post with you all again in case you missed it on the last WW because I took you on a ride through the Big Easy during my Bachelorette Party. That was one fun, wild stop that helped me let off some steam and have fun with my girls before the big day!
Now, I want to share some of our personal photos (no, these are not professional or anything haha!) from our 3 wedding showers and also share a few tips along the way. These tips are just things that our amazing hostesses did at our showers, and as a bride, I really loved the outcome of them all! So, I figured that whether you are throwing a shower for someone or if you are the bride, these few suggestions may help.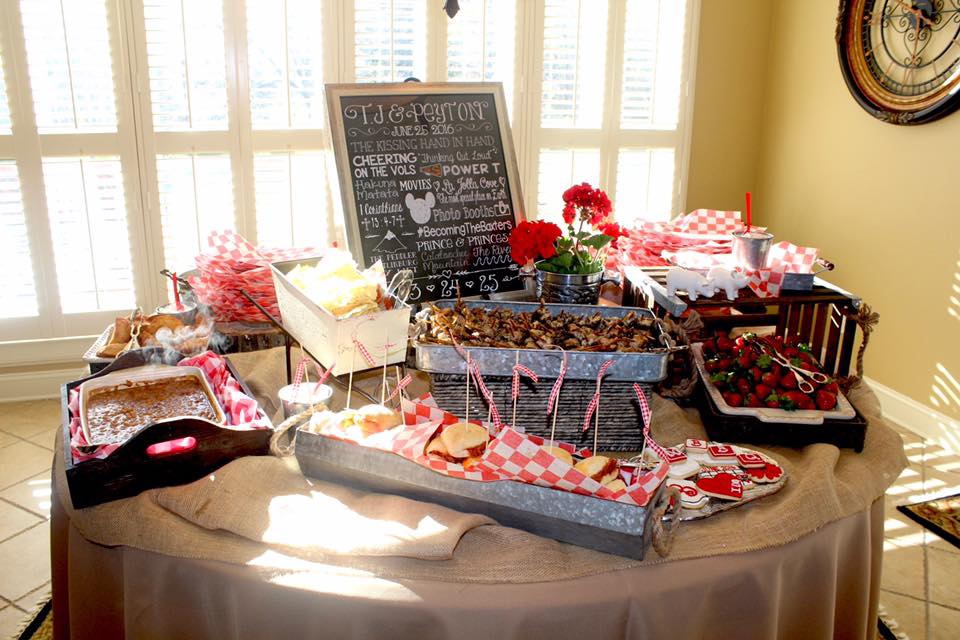 Establish a theme! For our first shower, our amazing hostesses put on the cutest "I Do" BBQ and it was such a blast! Every detail was perfect from top to bottom and they truly outdid themselves. Themes just make everything way more fun in my opinion and helps tie up loose ends!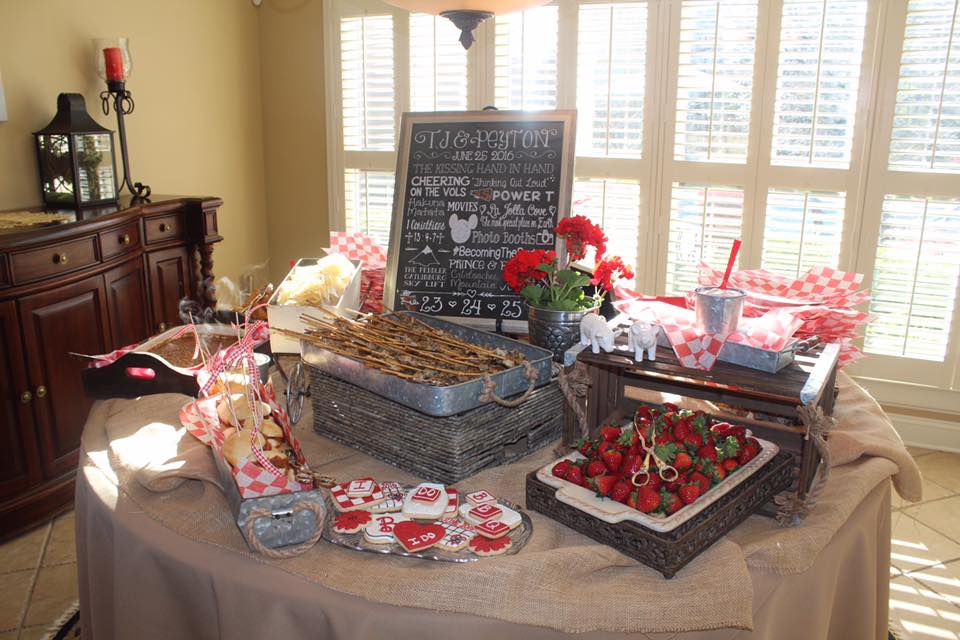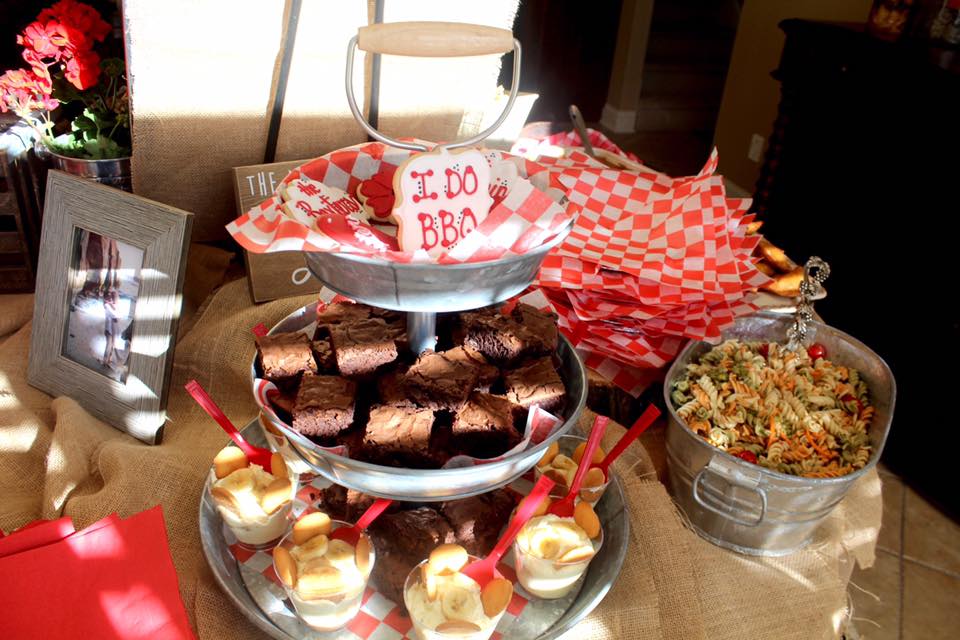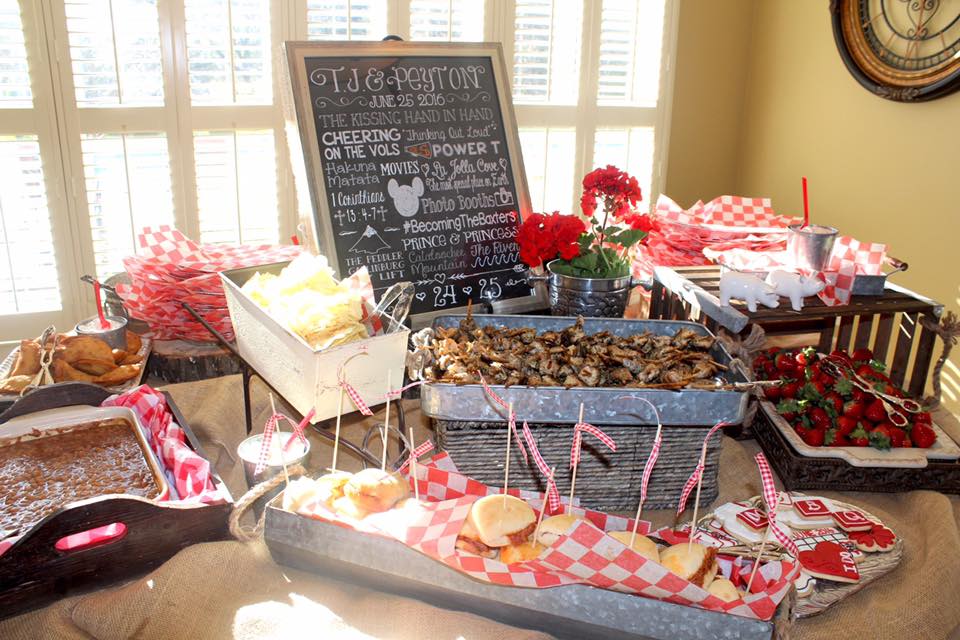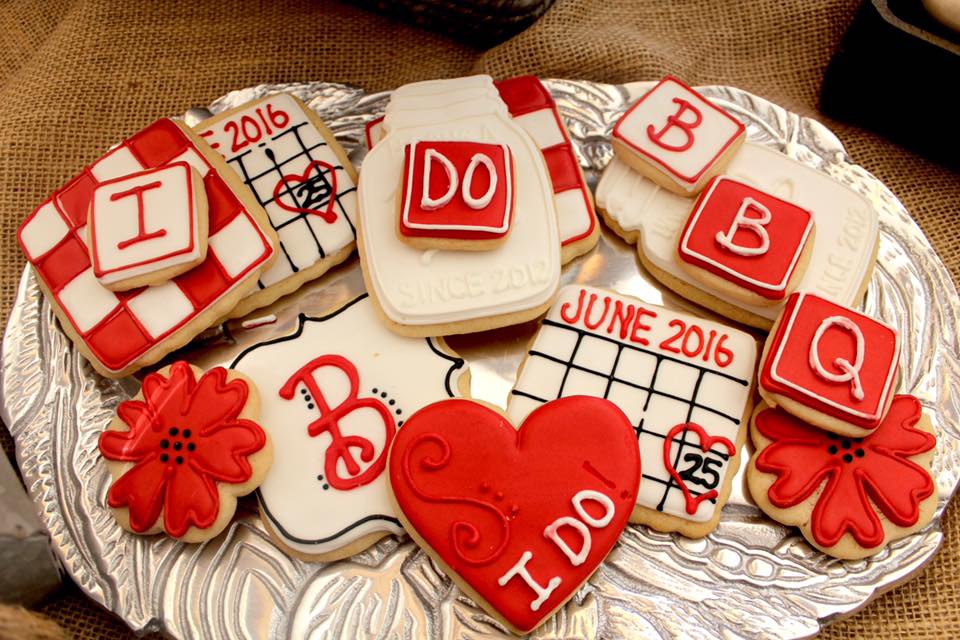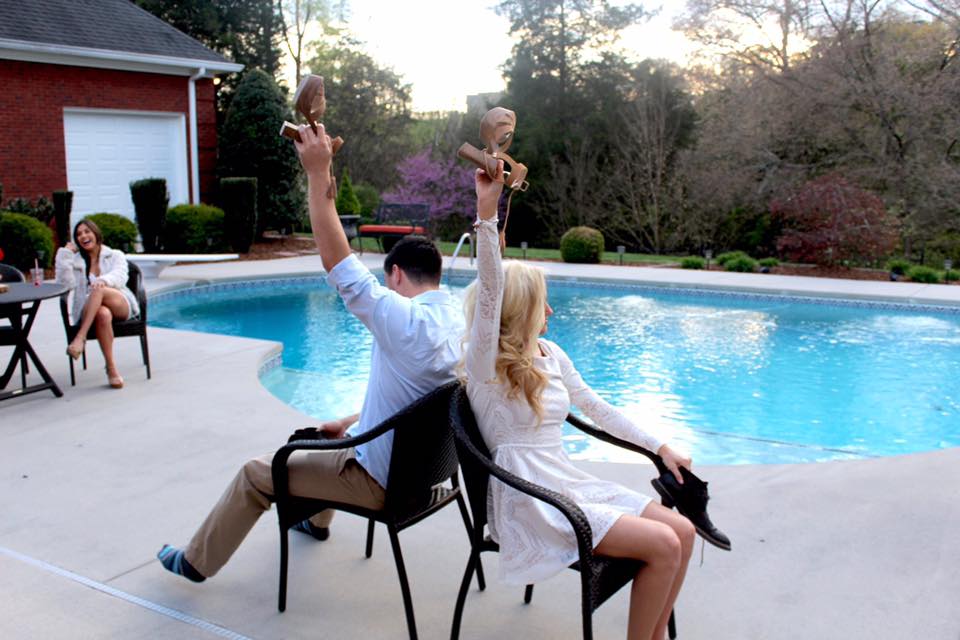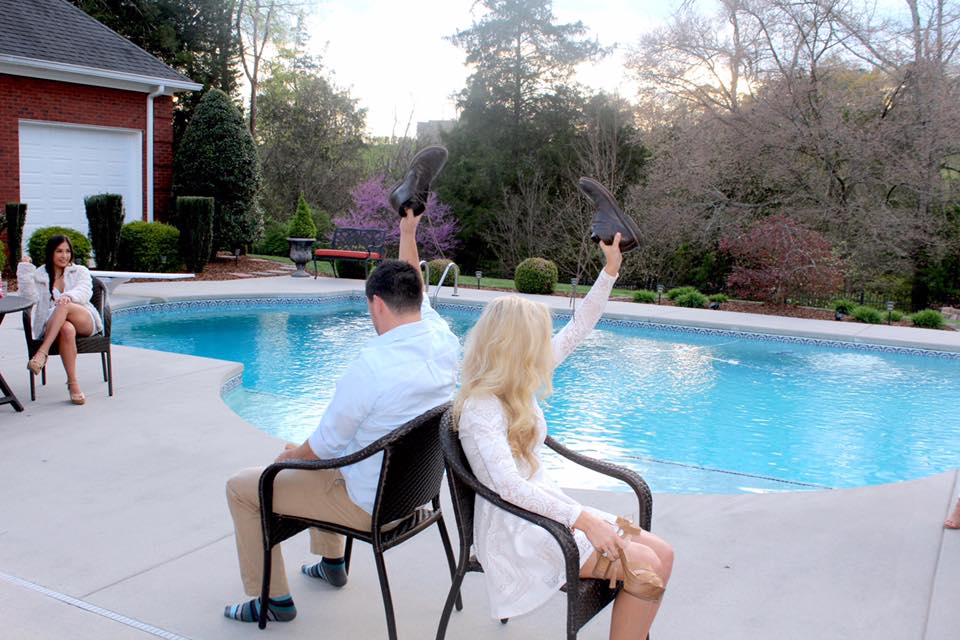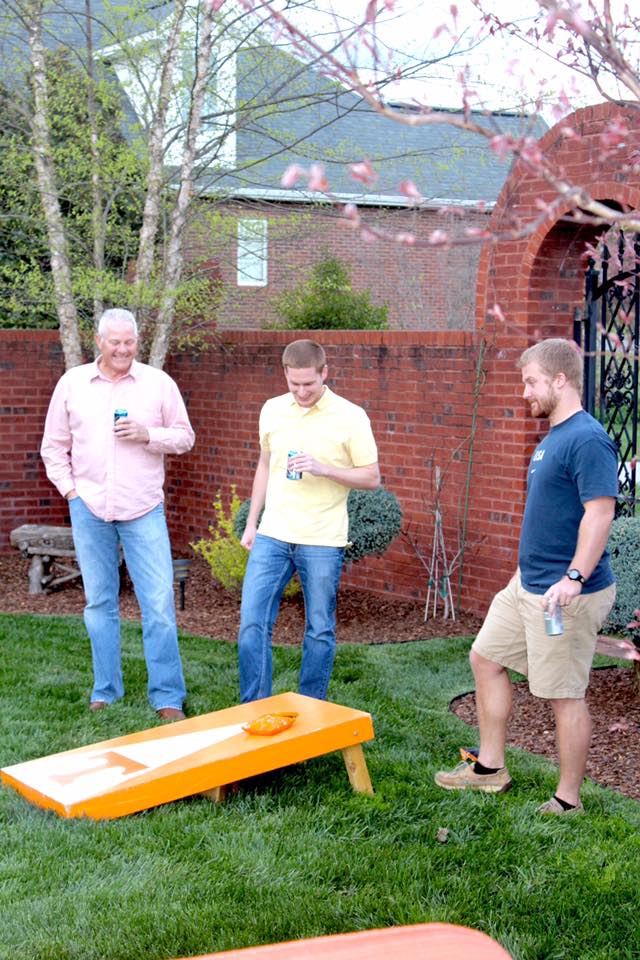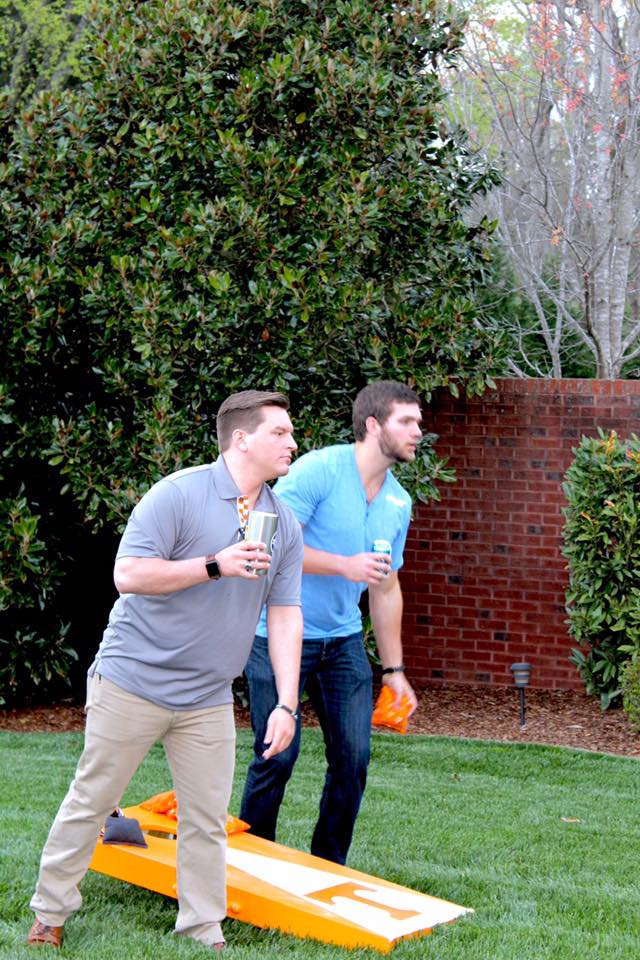 Games are always a good idea, especially for a coed wedding shower. Cornhole for the guys is always a win and the 'shoe game' is such a fun, entertaining one where you'll grab the whole party's attention and usually make everyone laugh! Fun fact: I had actually just had a wreck (nothing too terrible – thankfully no one was injured) on the morning of our coed shower, so when the question, "Who is the better driver?" was asked during our shoe game … guess which person's shoe went in the air? 😉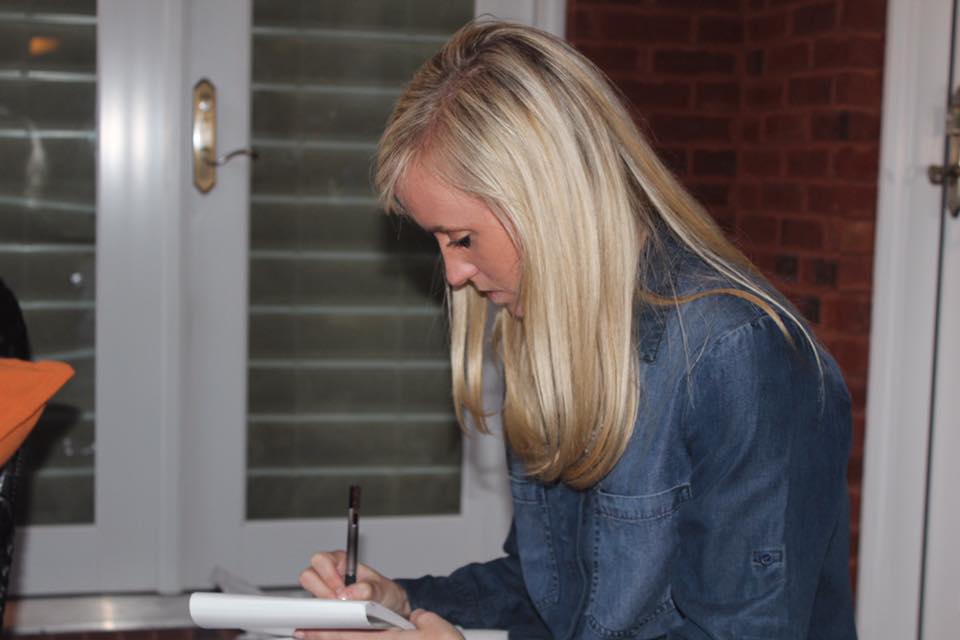 Have someone in charge of writing down what gifts you receive so that when you go to write 'thank you' cards at a later time, you'll have a list and won't have to worry about missing anyone or their gift! PS – always write 'thank you' cards!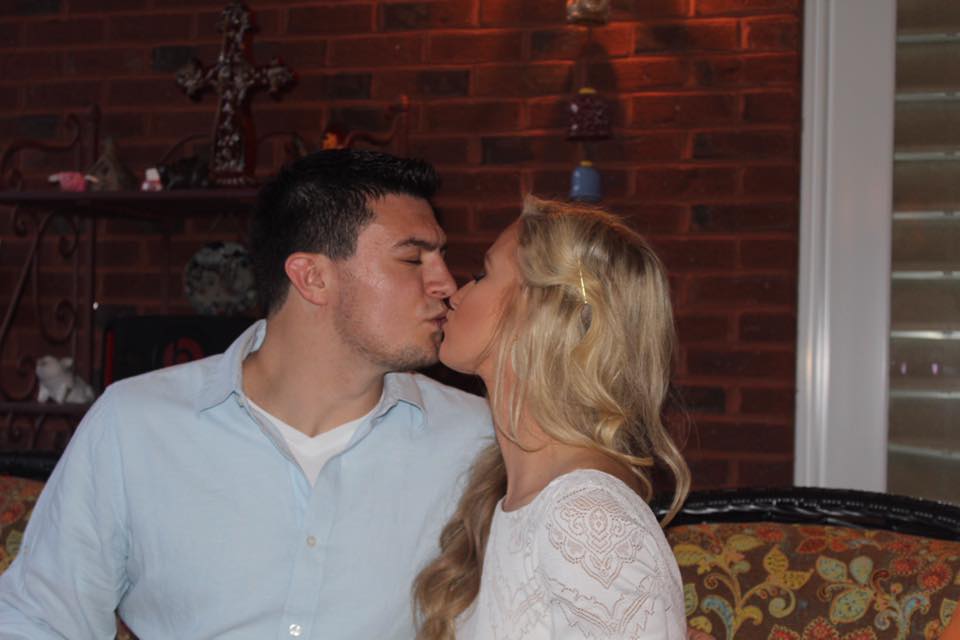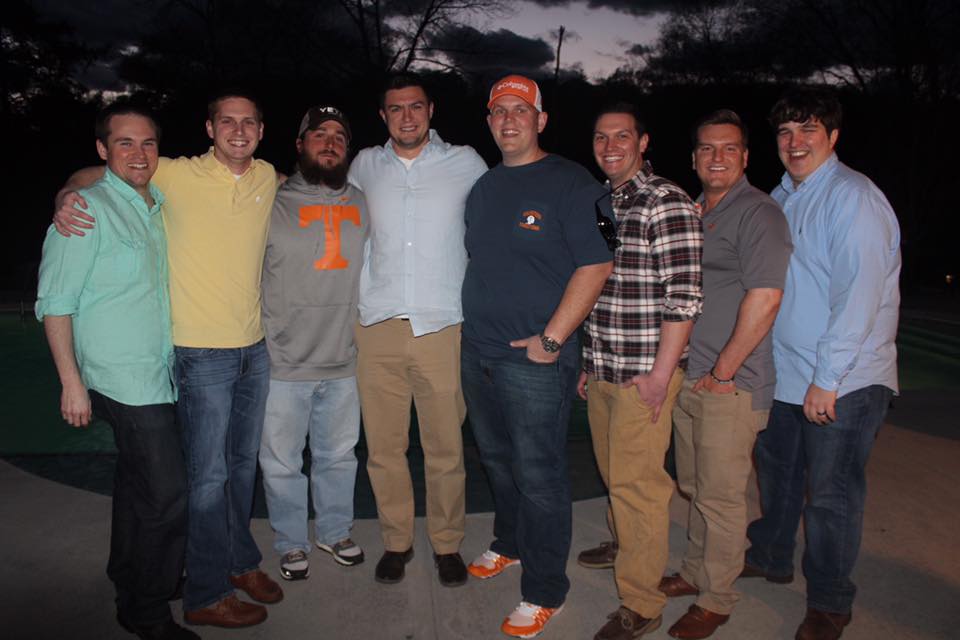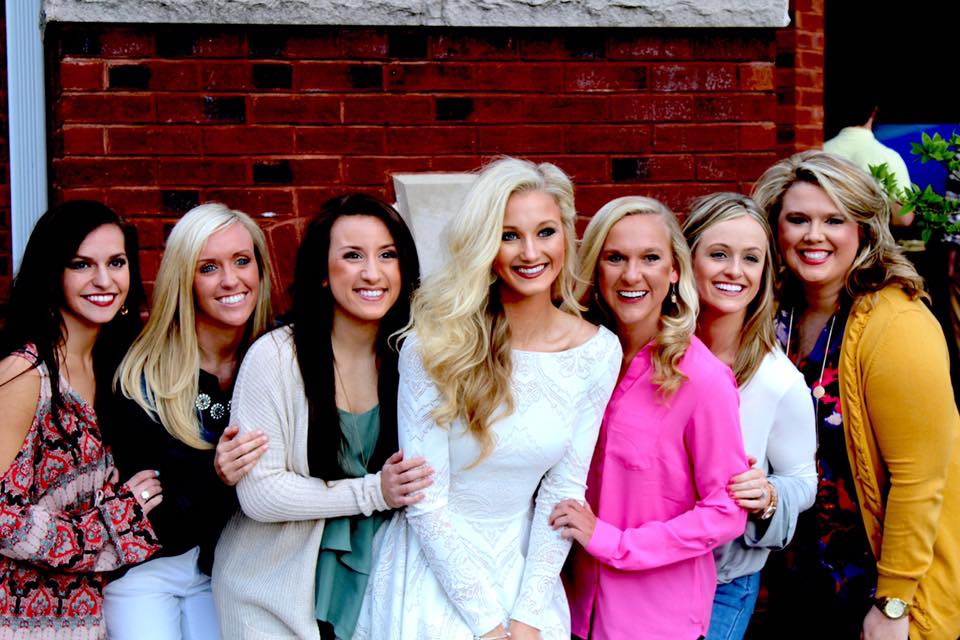 My next wedding shower was hosted by my beautiful sister and Matron of Honor, and it was what bridal shower dreams are made of. The theme was Mrs. and Mimosas, which I mean is too cute for words!! It was complete with my favorite types of food (what I like to call 'pretty finger foods') and a mimosa bar. Lots of bright-colored decor and florals made the event so me. I loved how fun, sassy and gorgeous this shower was!! Great job, sista 😉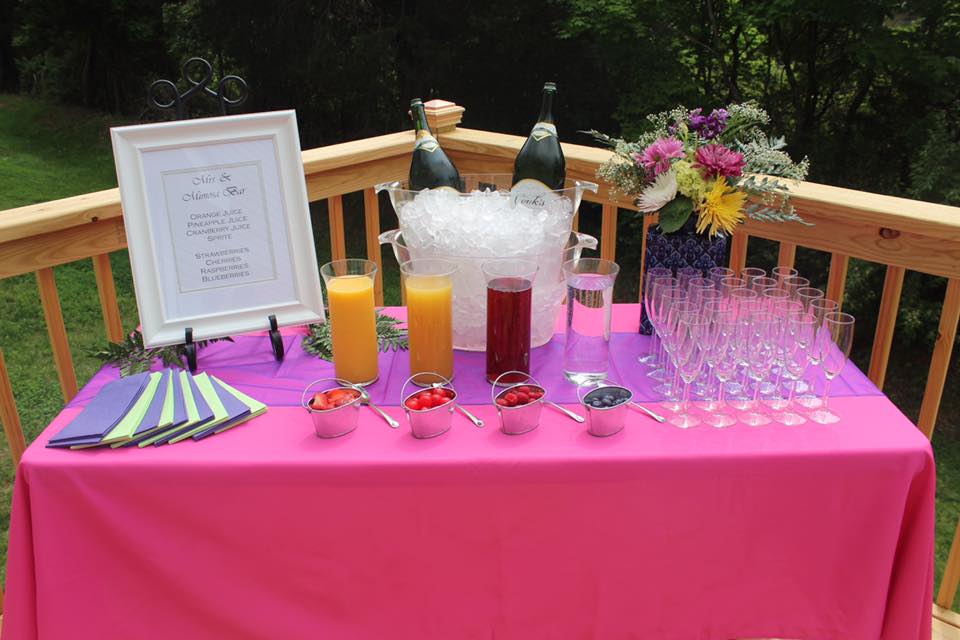 Mimosa bar complete with different mixers and fruits. YUM!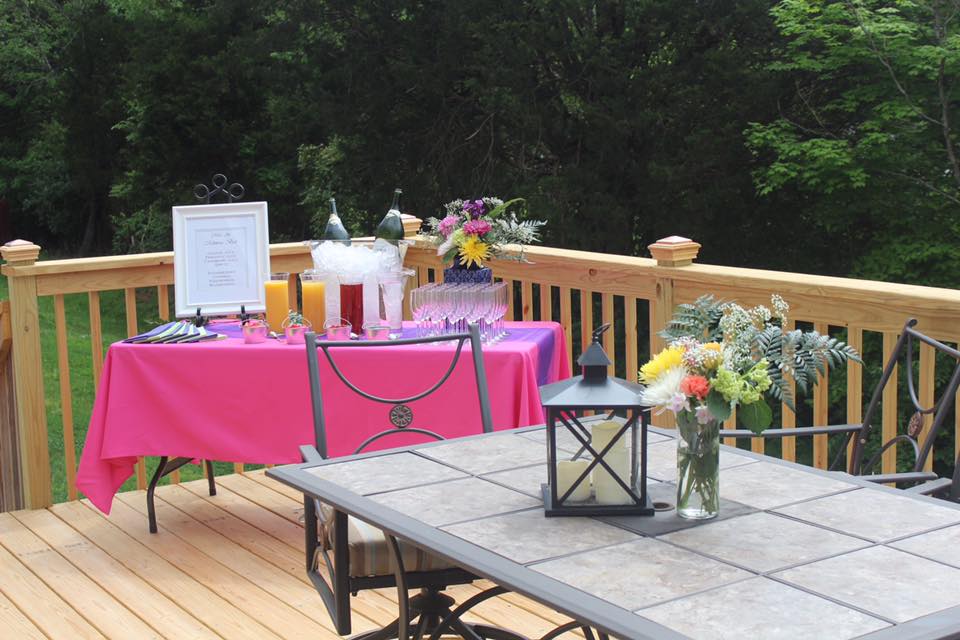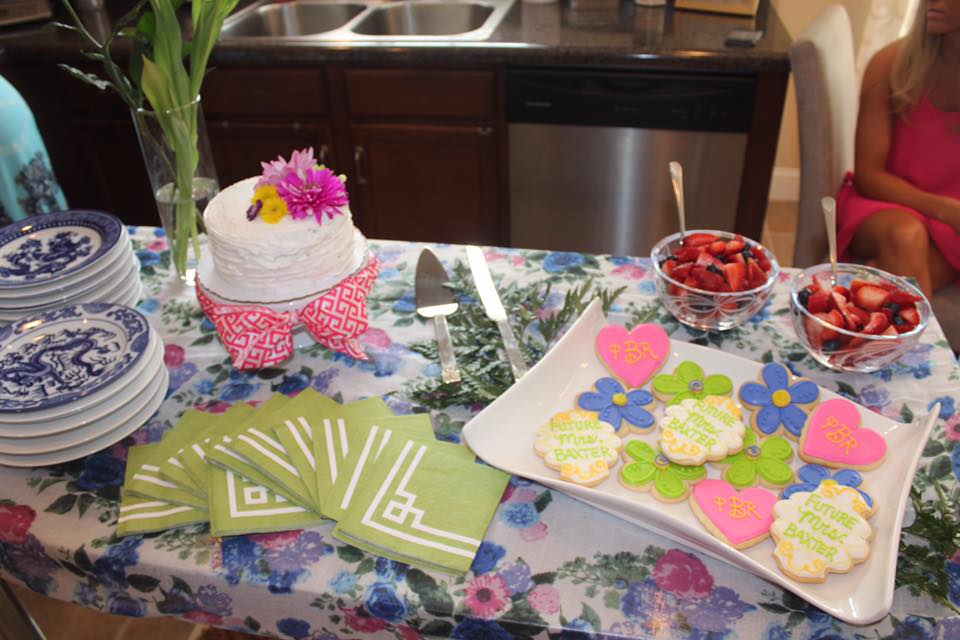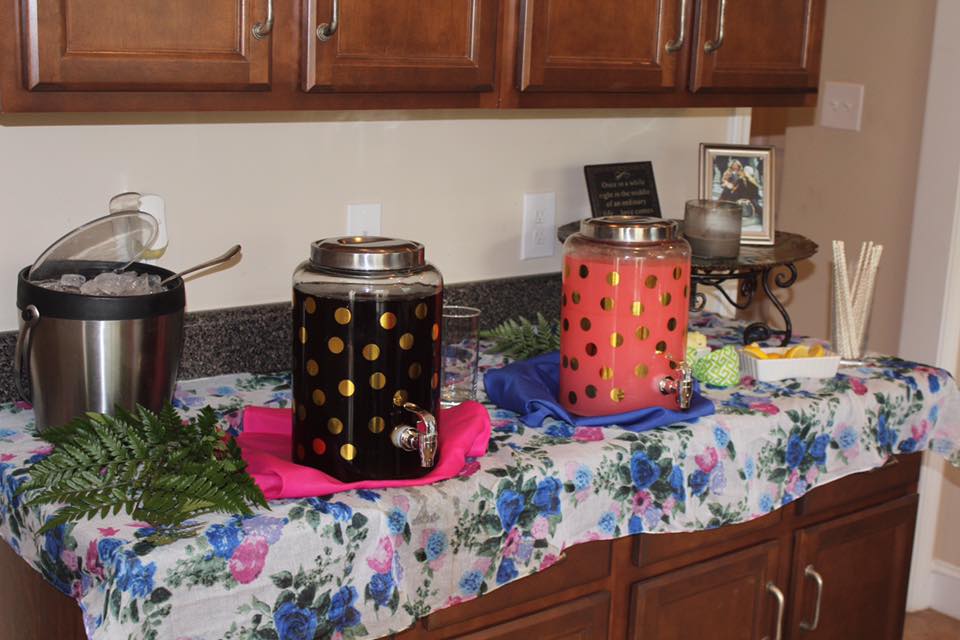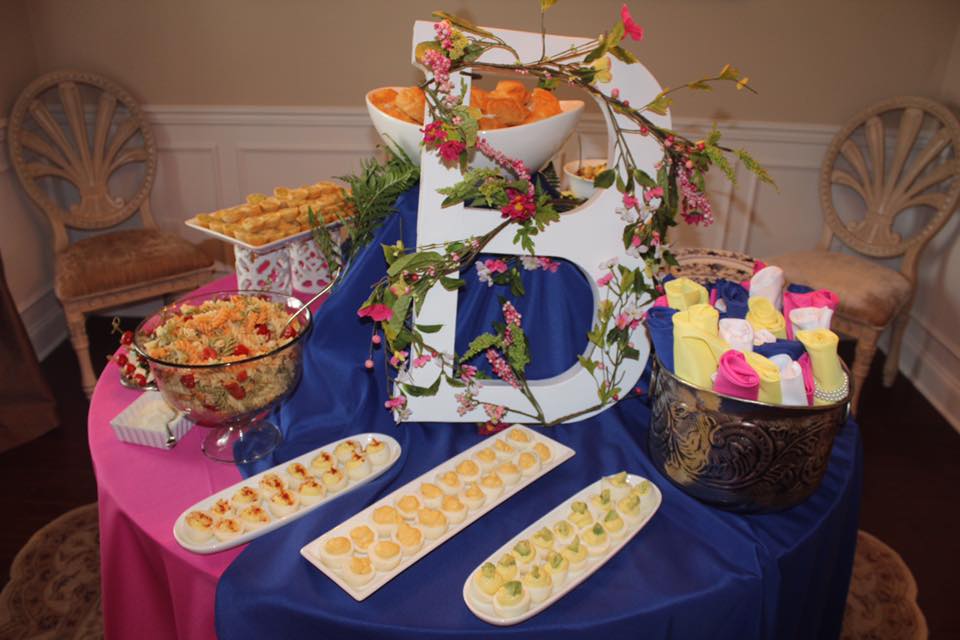 Another fun fact: My sister is the QUEEN of deviled eggs. She makes so many different varieties and I think I could live on them because they are that good.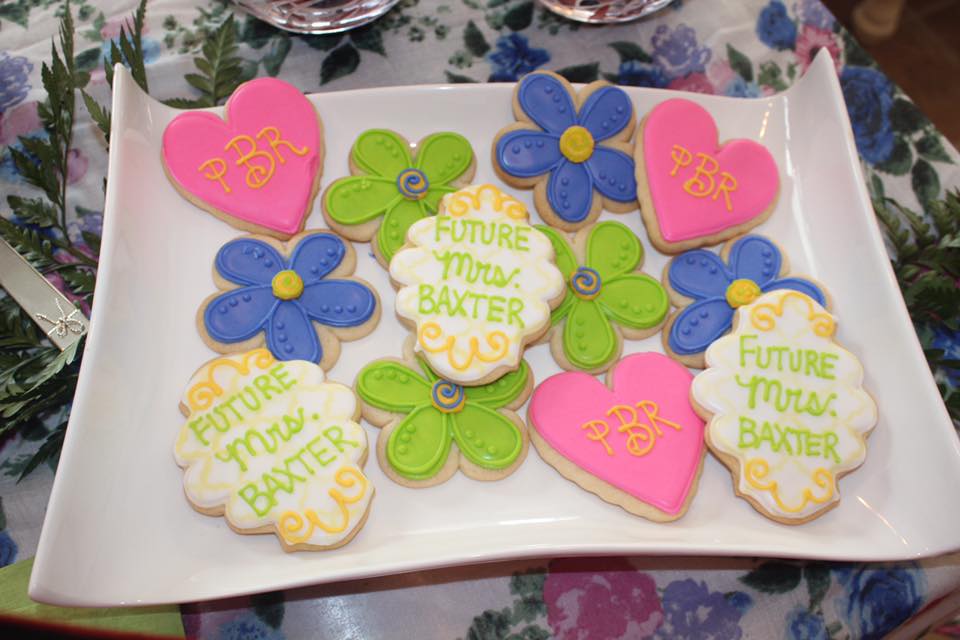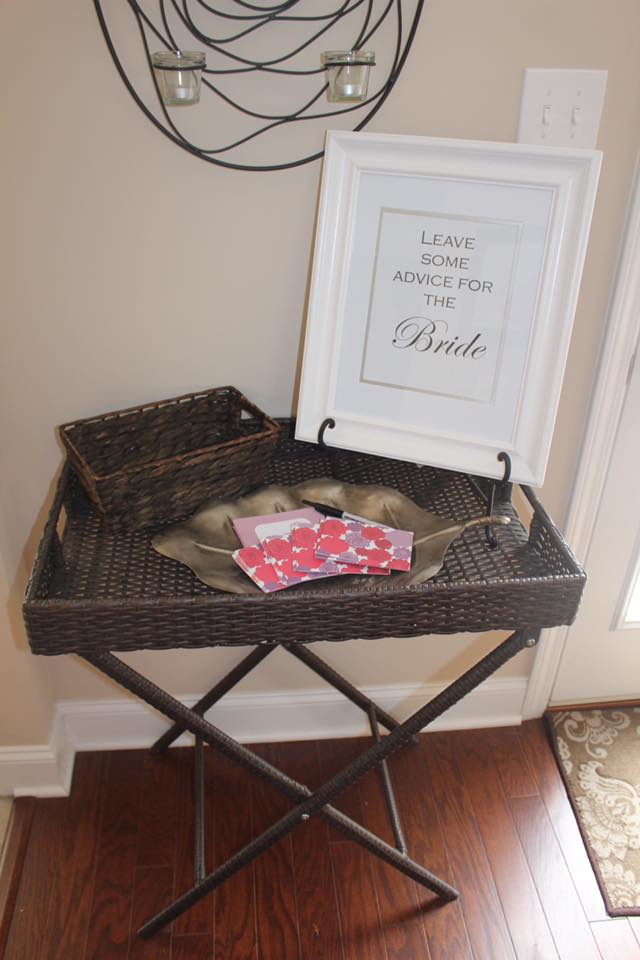 I really loved this activity! Everyone wrote a personal note for me to go back and read at a later time, and I will always cherish those cards from my closest friends and family. Some made me bust out laughing and some even made me shed a tear.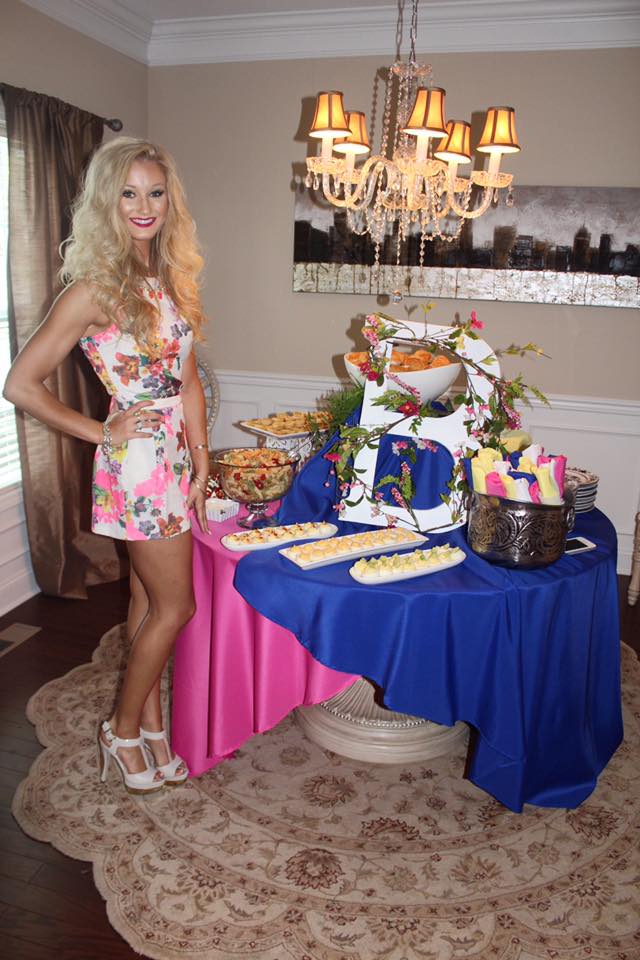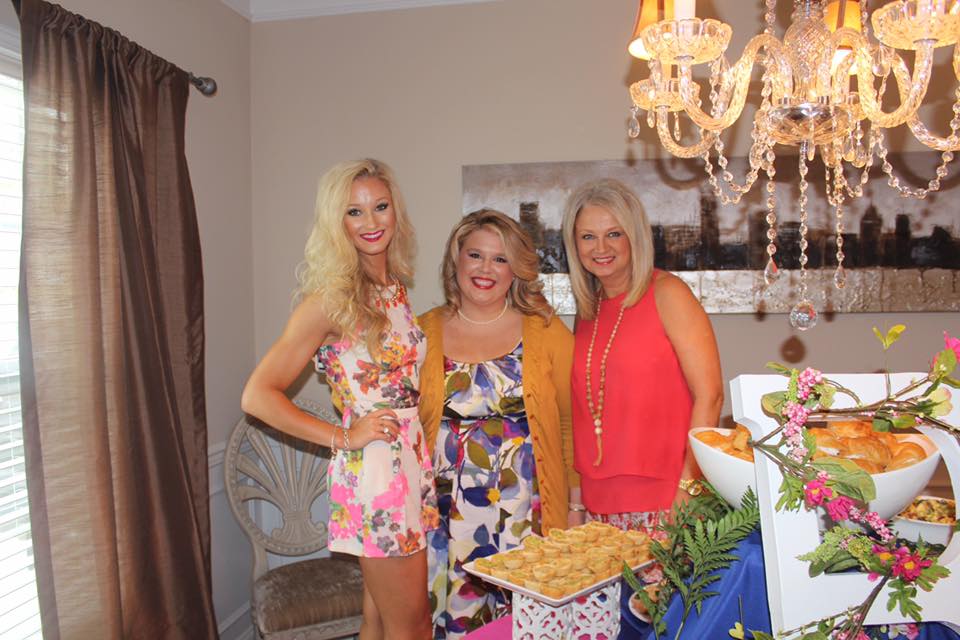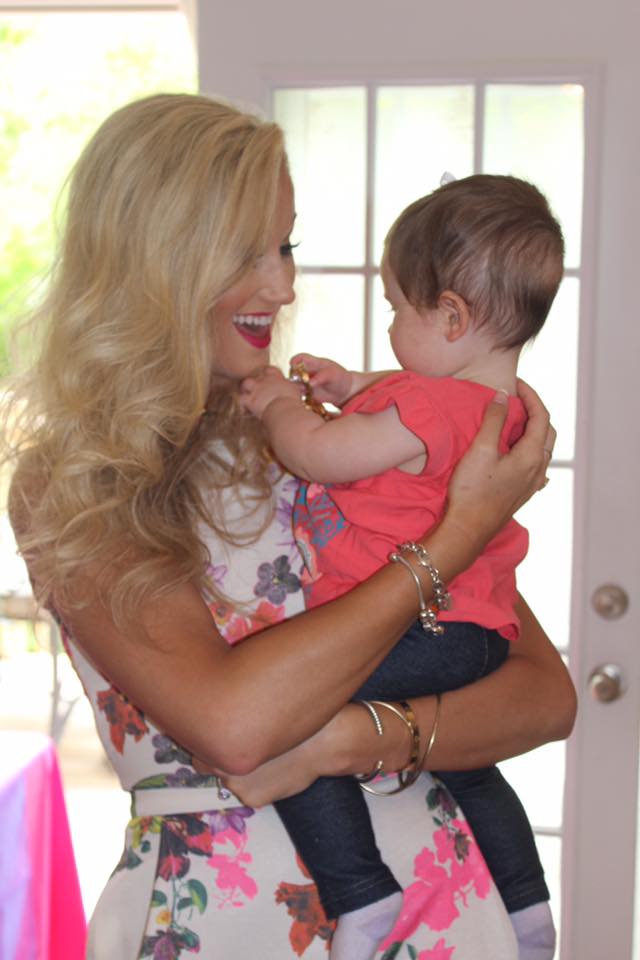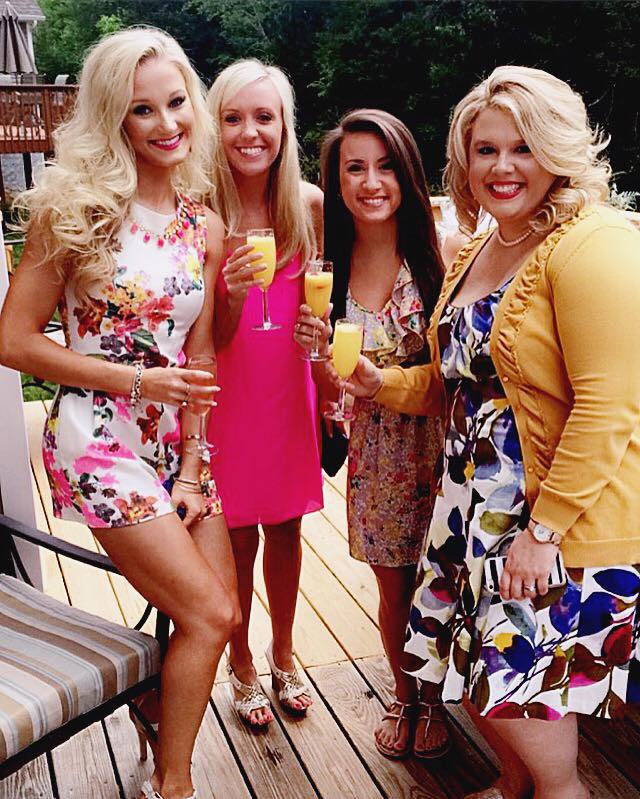 The hostesses of my final wedding shower also outdid themselves with the beautifully, elegant decor and bridal theme. This shower fell in line so perfectly with the theme of our wedding, so it was a great one to end on. Complete with lots of white, metallics and beautiful blooms, this shower truly made me feel like a bride! It got me so excited for the big day!!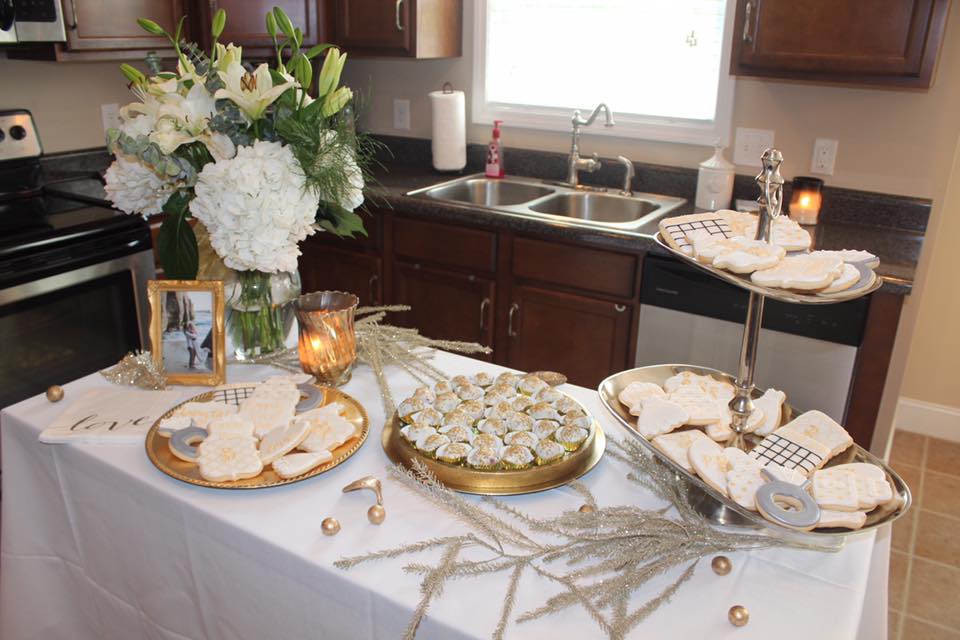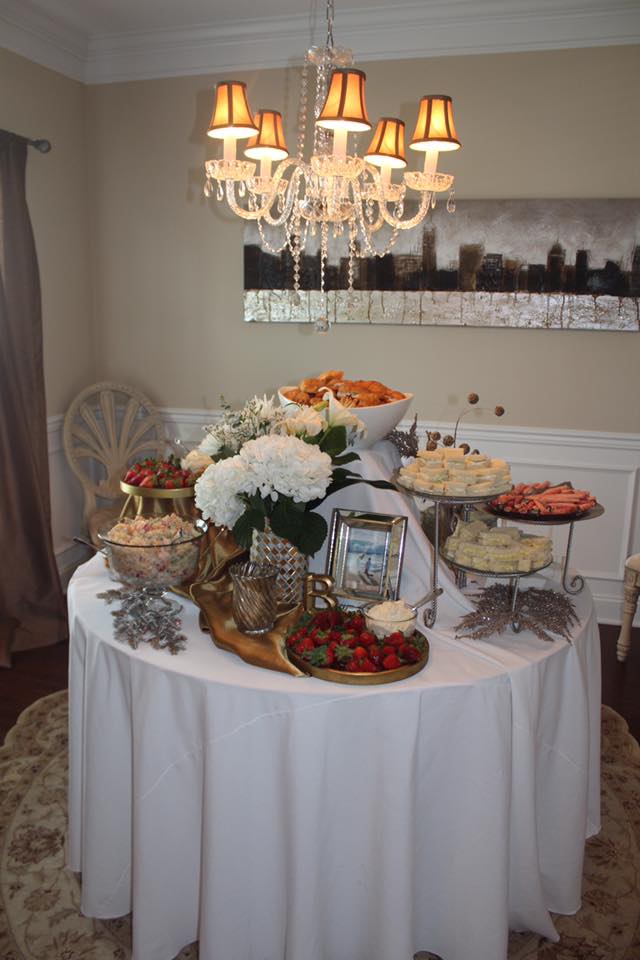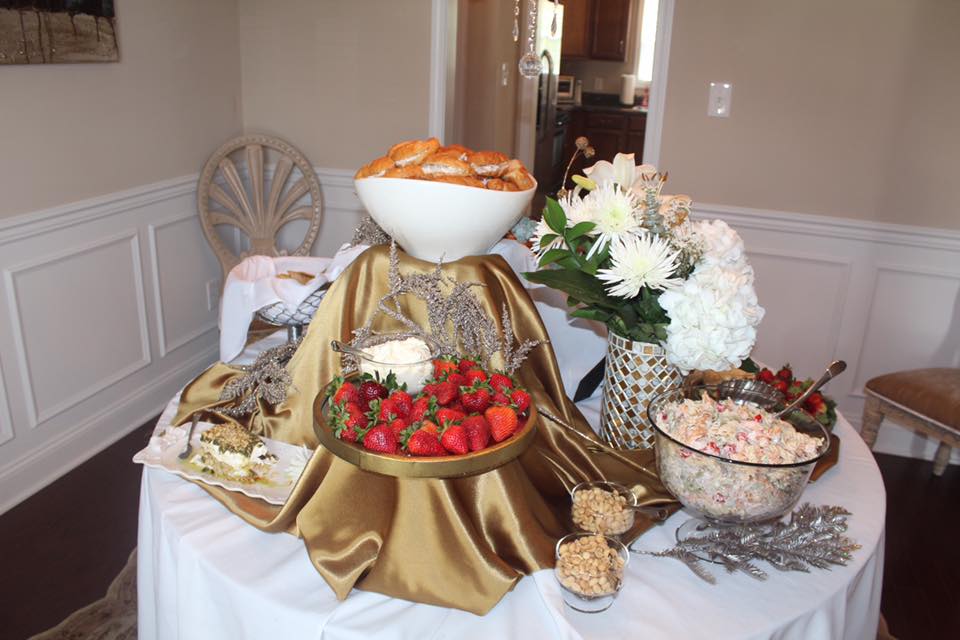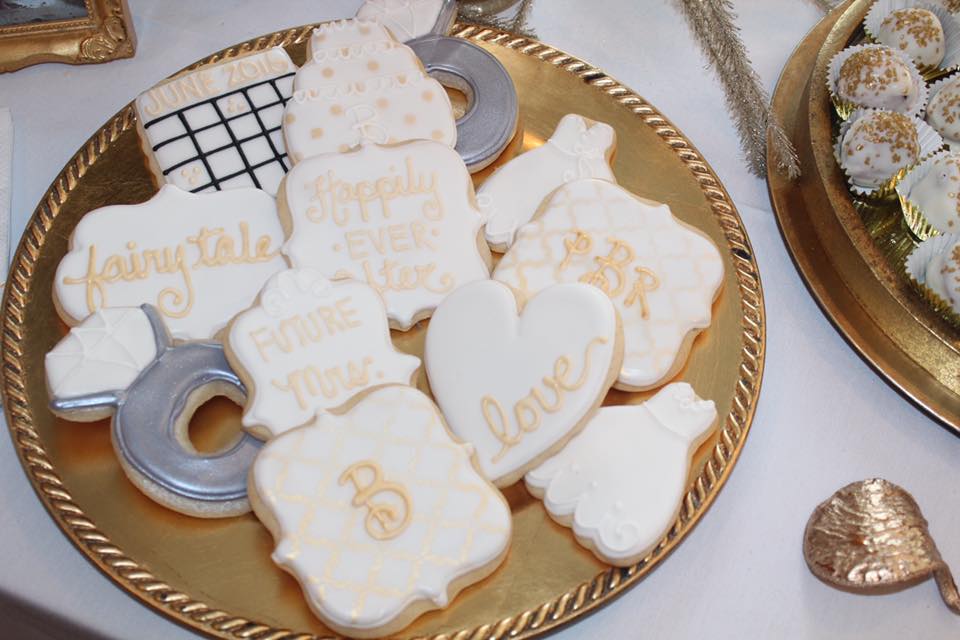 You've probably noticed that each party was complete with personalized desserts. These cookies were almost too precious to eat, and I (along with the guests) absolutely loved them. If you are planning a shower for your bride bestie, surprise her with something personalized – just something special to make her feel like the luckiest bride in the world. Trust me, she'll love you for the little details like that!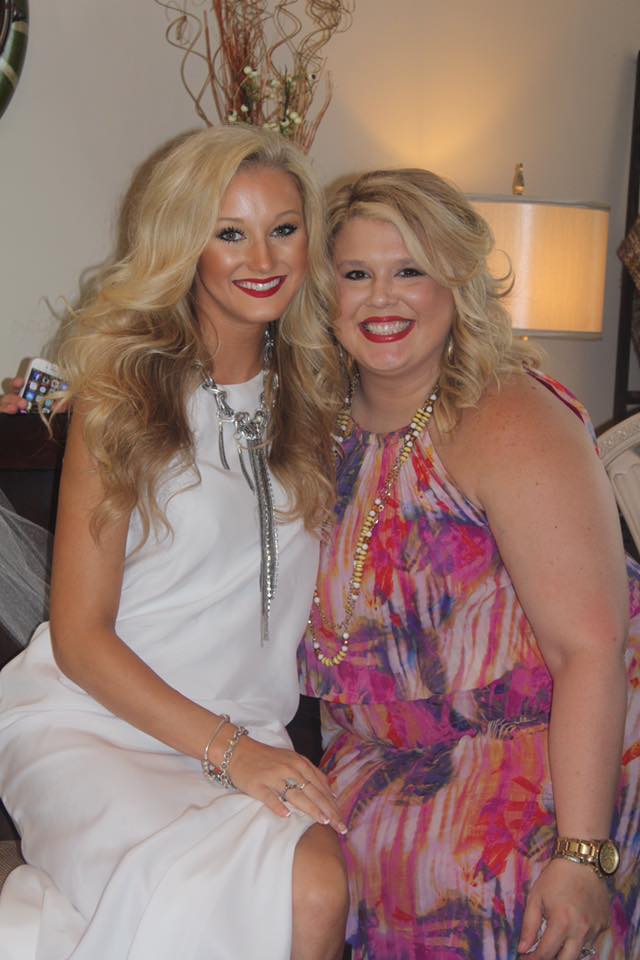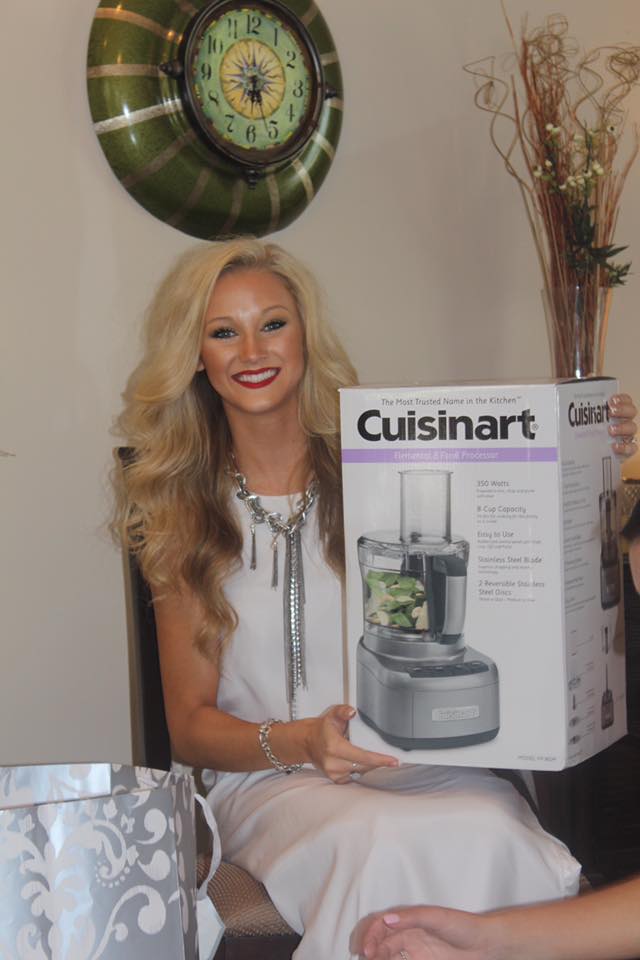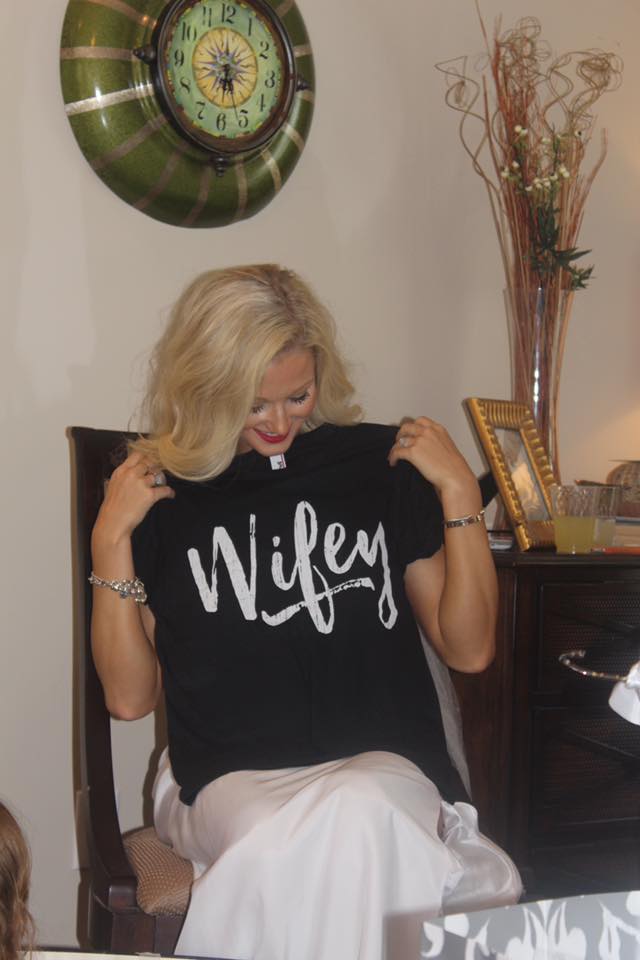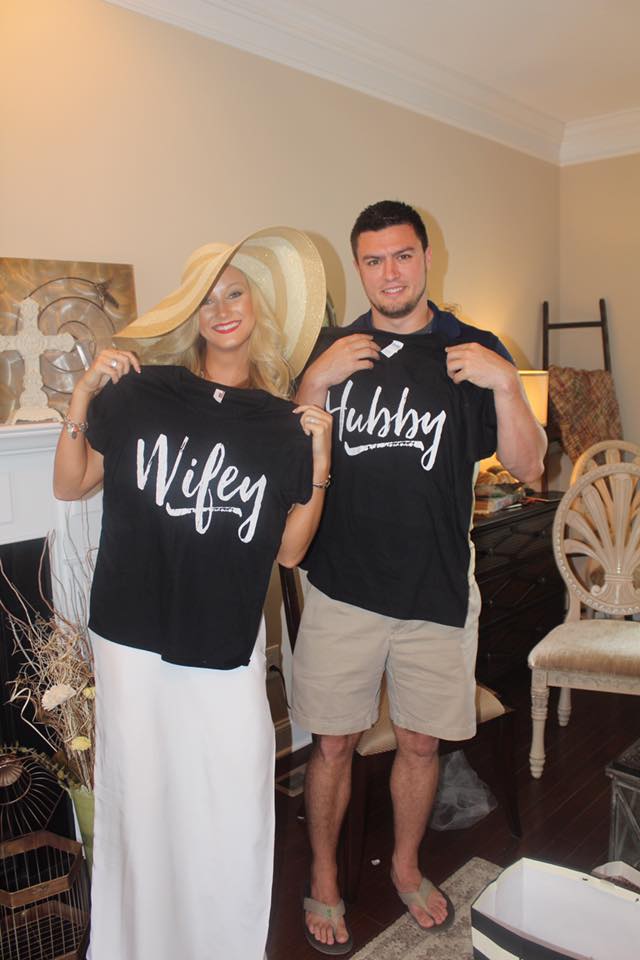 My mom got Teej and I these cute tees to wear on the flight to our honeymoon – cheesy? Yes. Adorable? Also yes. Did we totally rock them on the plane? Of course we did! 😉 Along with almost every other newlywed couple on the plane! This was just another special detail that I, as a bride, really loved. Teej, being a dude, was a little iffy at first LOL but have no fear, he wore it with pride while we were on our way to paradise!
Anywho, there's a quick look into a few wedding events that began leading us up to our big day. But there are a lot more details and personal stories to come, so stay tuned for the next Wedding Wednesday coming your way soon!
xo, P