Happy Wedding Wednesday ladies! We can't talk about all parts of the wedding planning process without having a little FUN 😉
So, take a trip with me down memory lane as I look back through pics of my bachelorette party in NOLA, almost exactly one year ago! Before this trip, I had never been to New Orleans but had always wanted to visit, and I figured that there's no better time to experience it than during my 'final fling before the ring'. I have to give a special shoutout to the ladies in these pictures (and especially to my beautiful matron of honor – my big sister, Brittany) who pulled off an amazing trip to help me celebrate the most special time in my life. It was such a great trip to help get me away from all the wedding chaos and planning for a few days and just to let loose with my girls!
*All pics from our phones so I'm sorry if the quality isn't the best!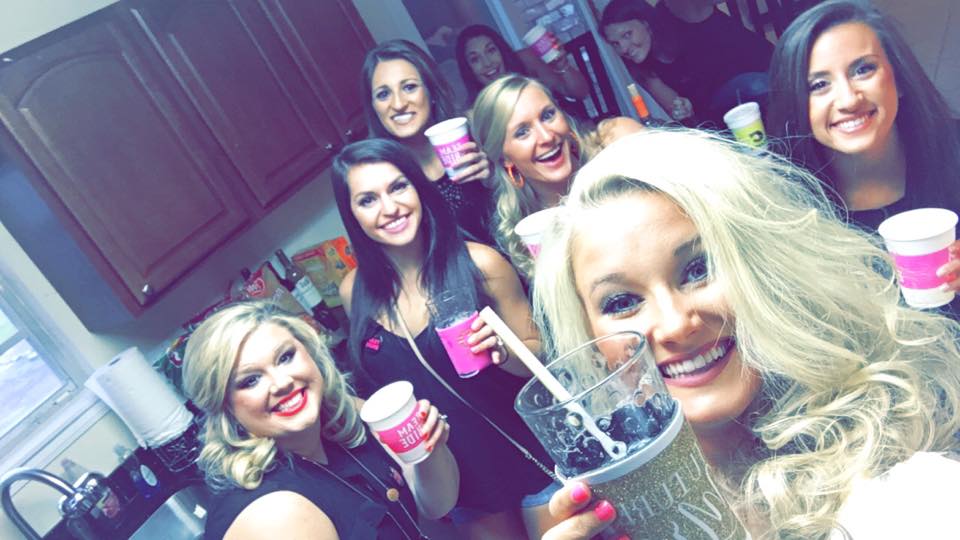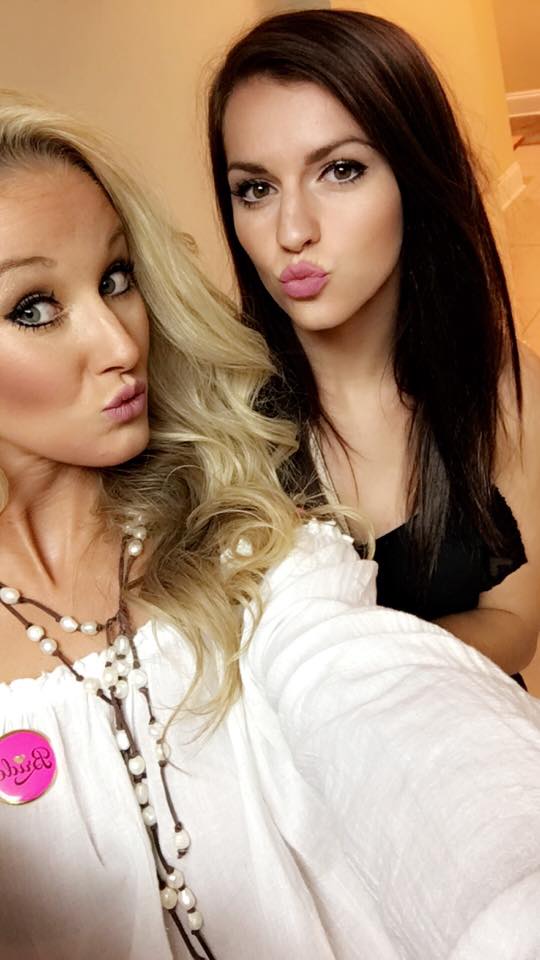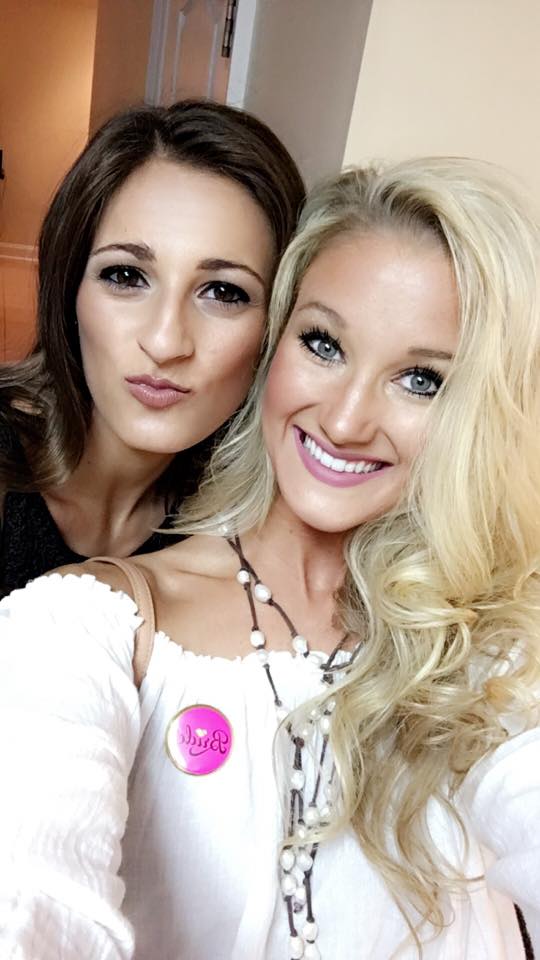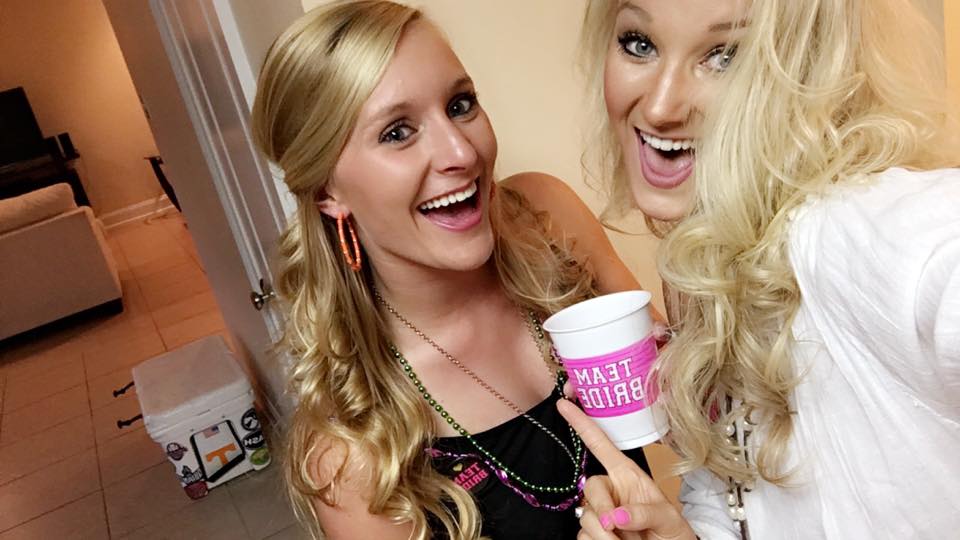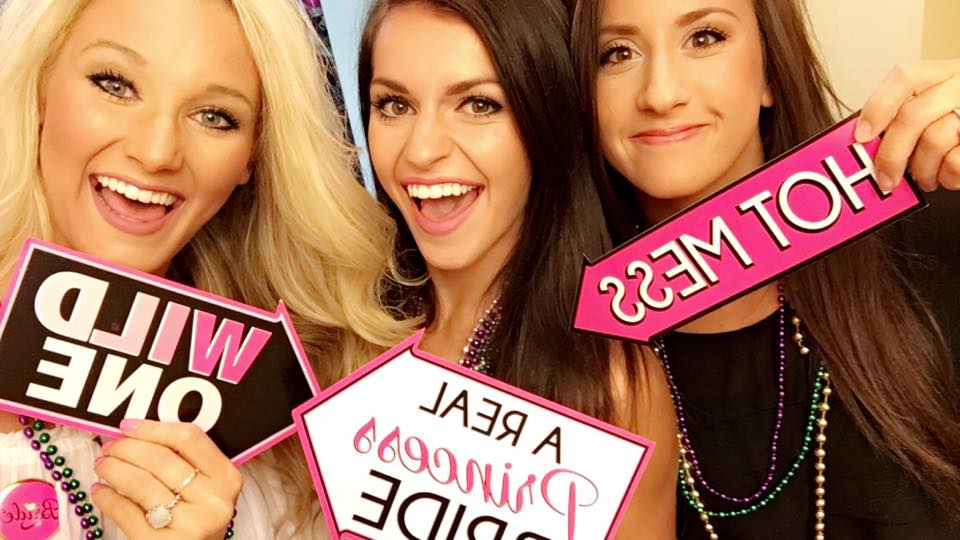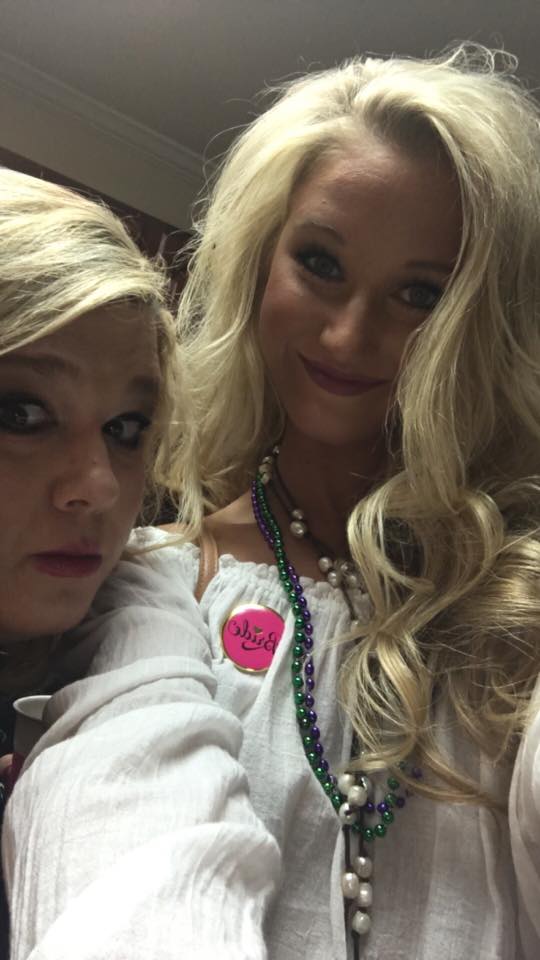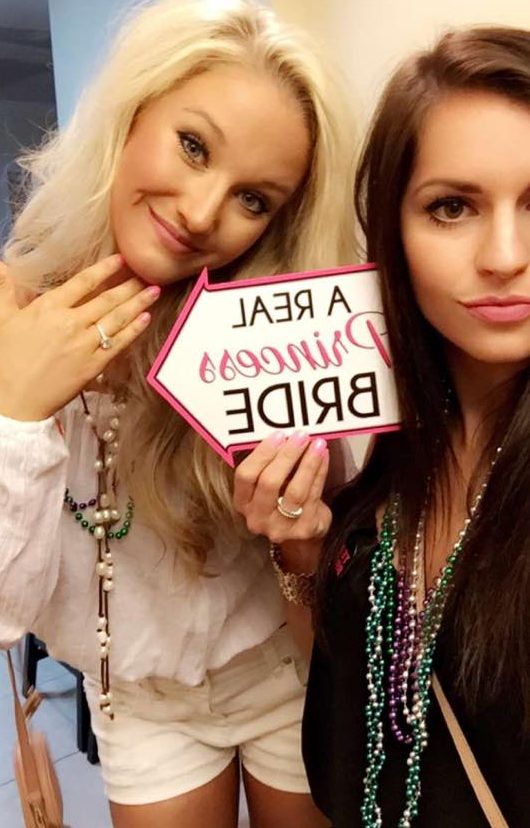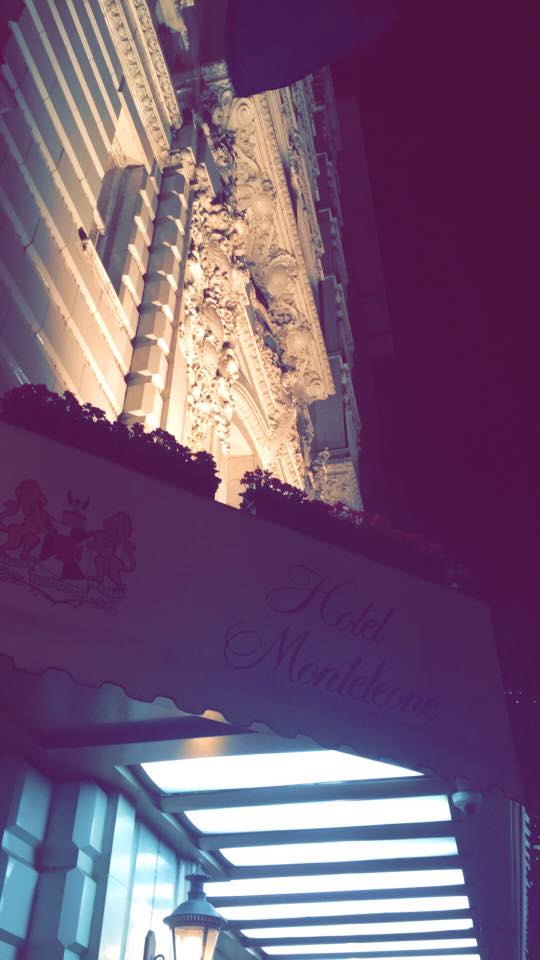 This place was so pretty!!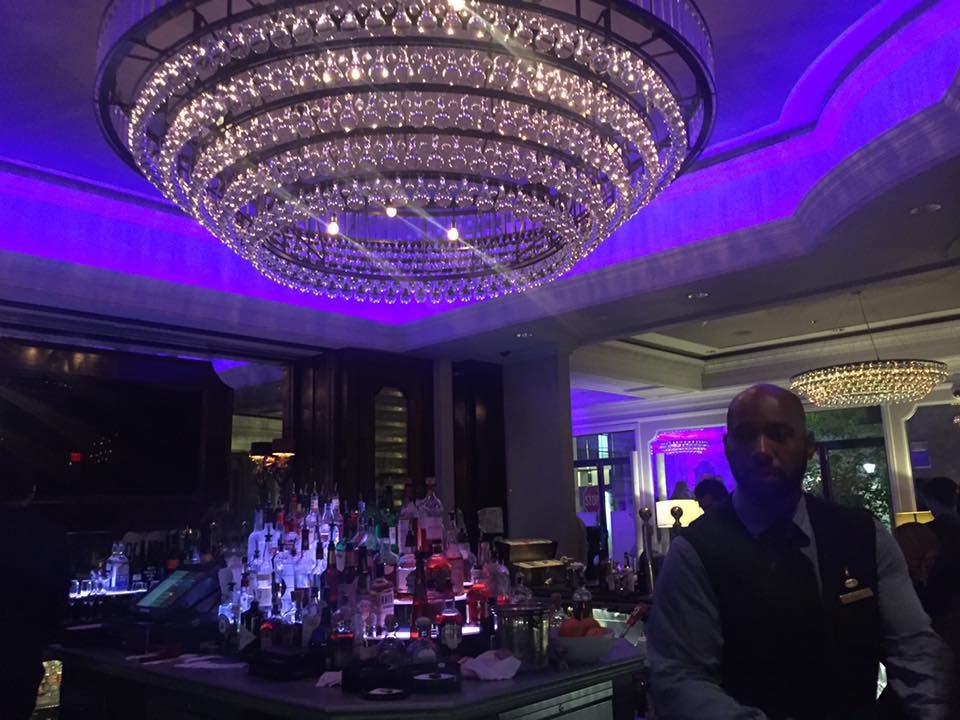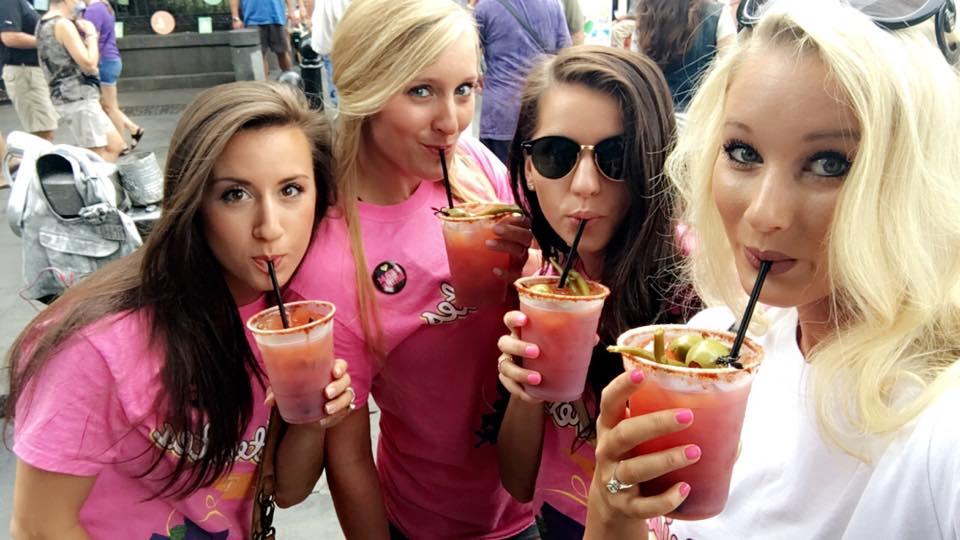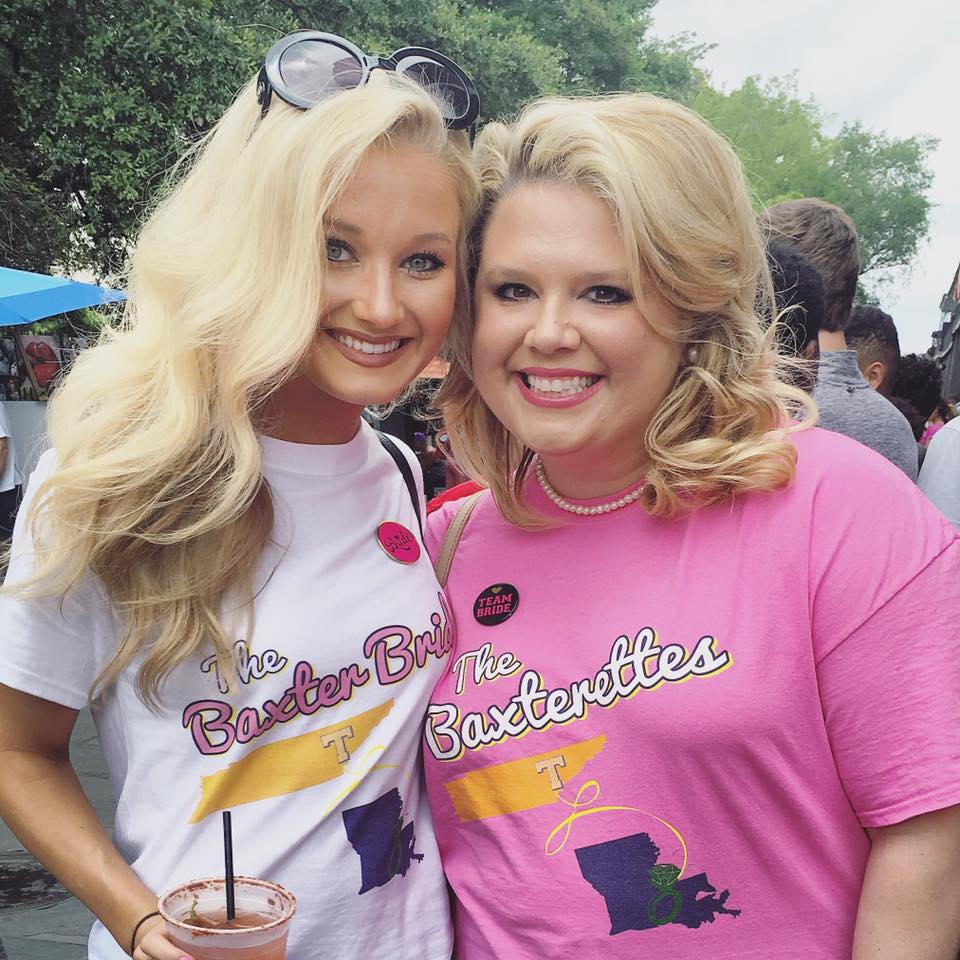 Best MOH ever!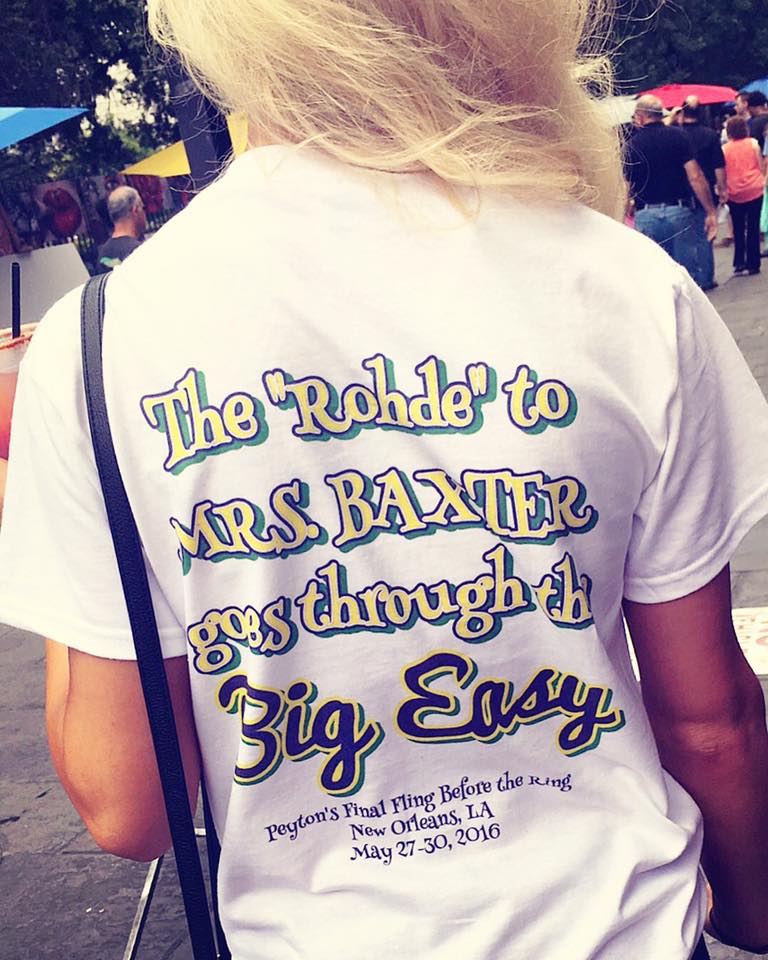 My maiden name is Rohde, and my sister is the most creative/clever person EVER so I thought this tee was genius!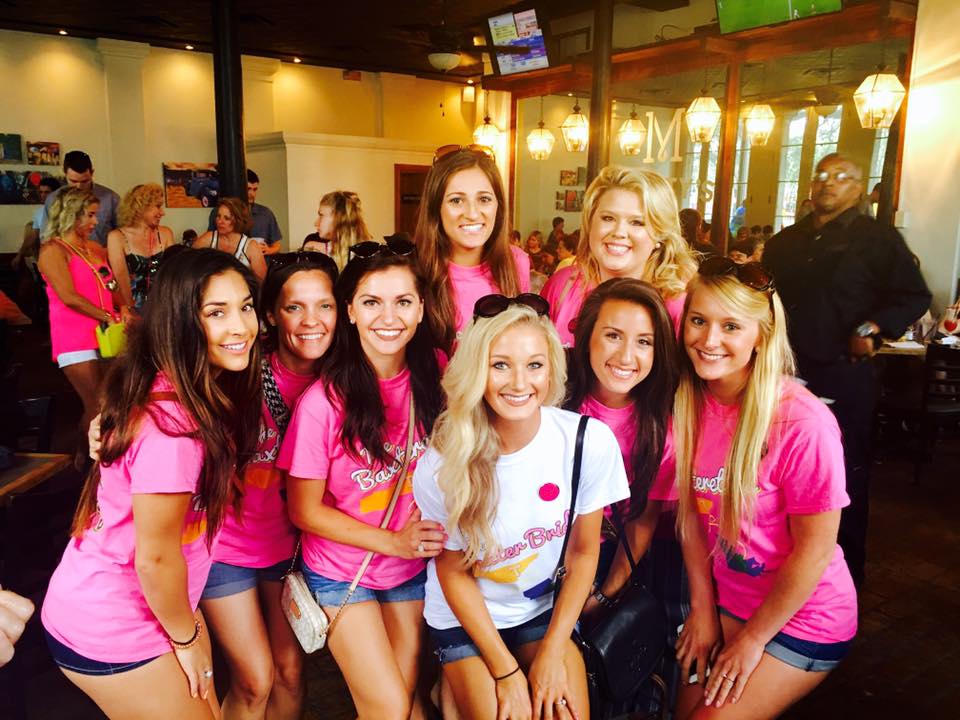 My cute lil Baxterettes as I liked to called them 🙂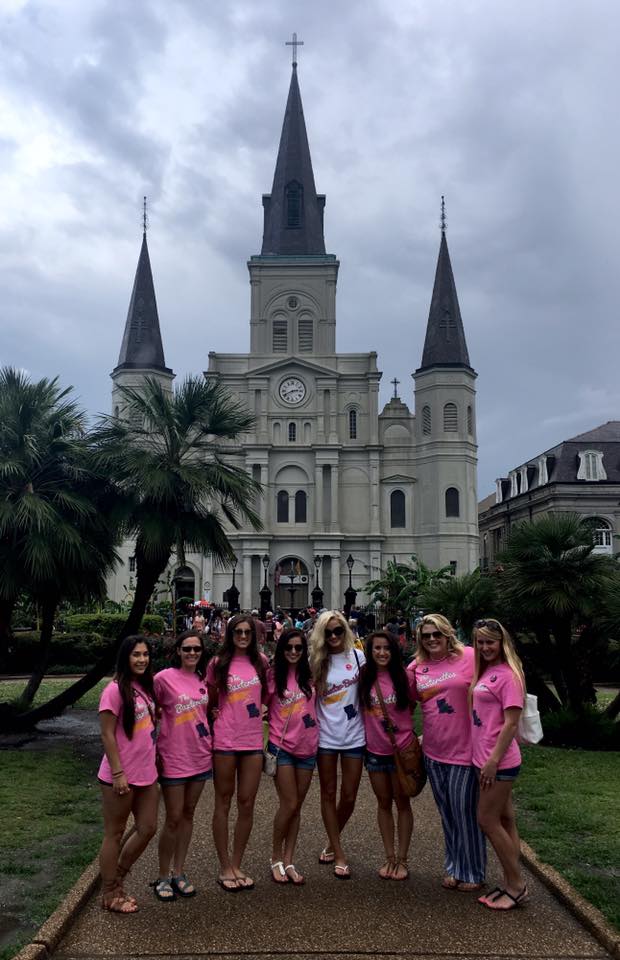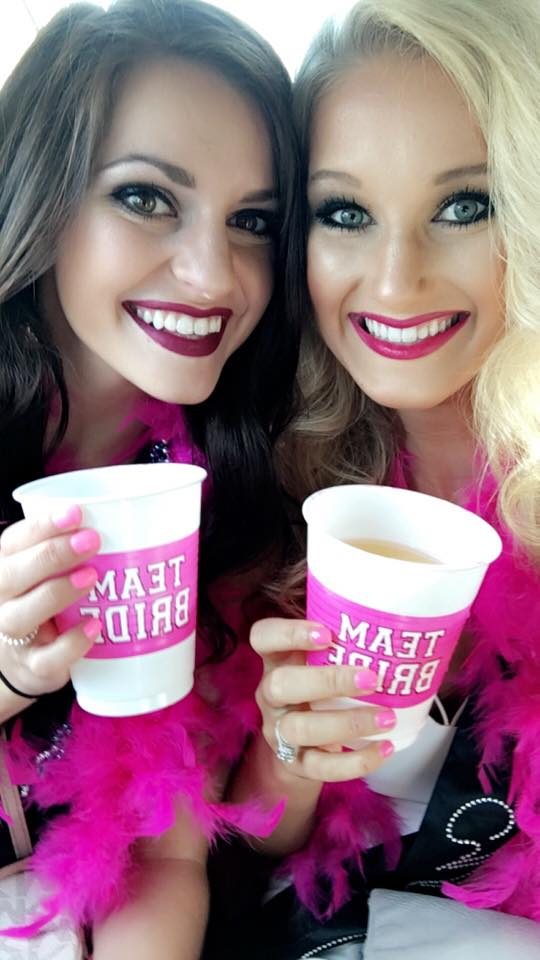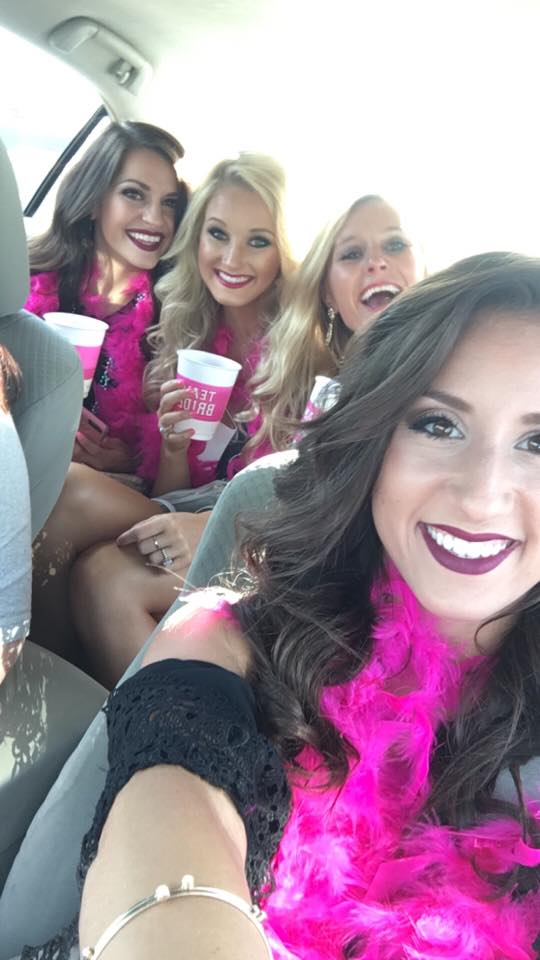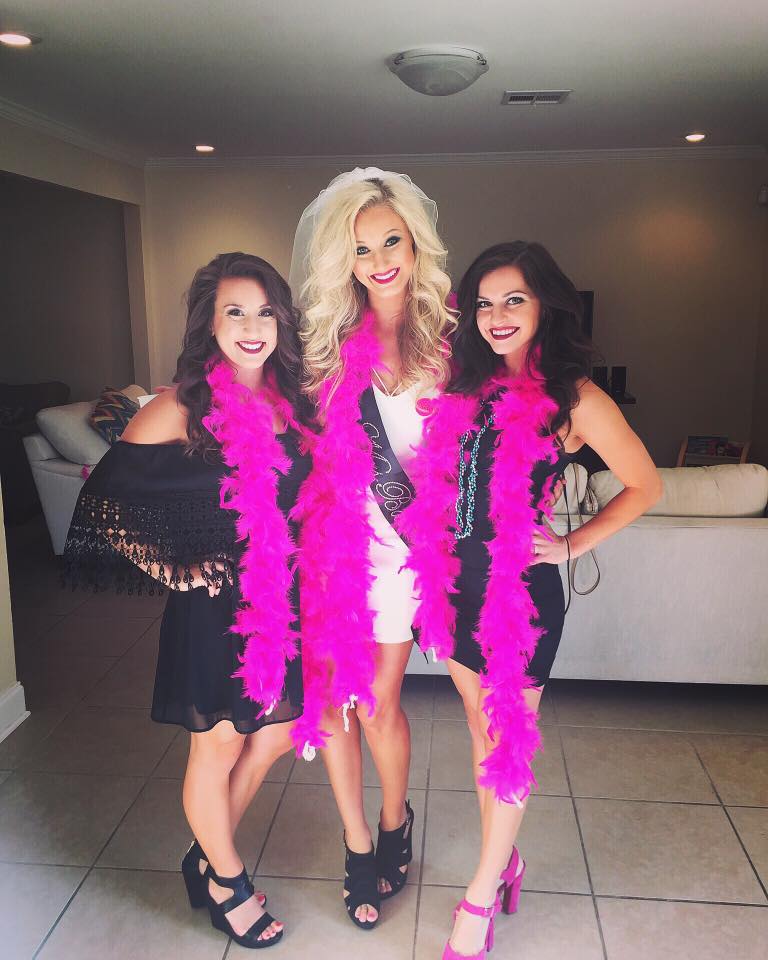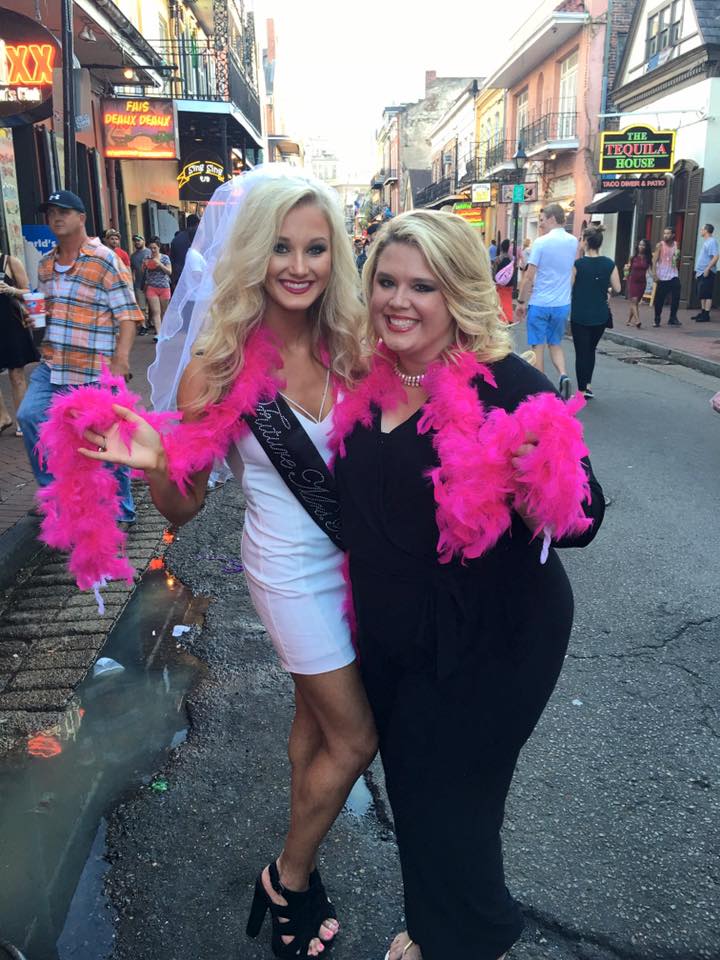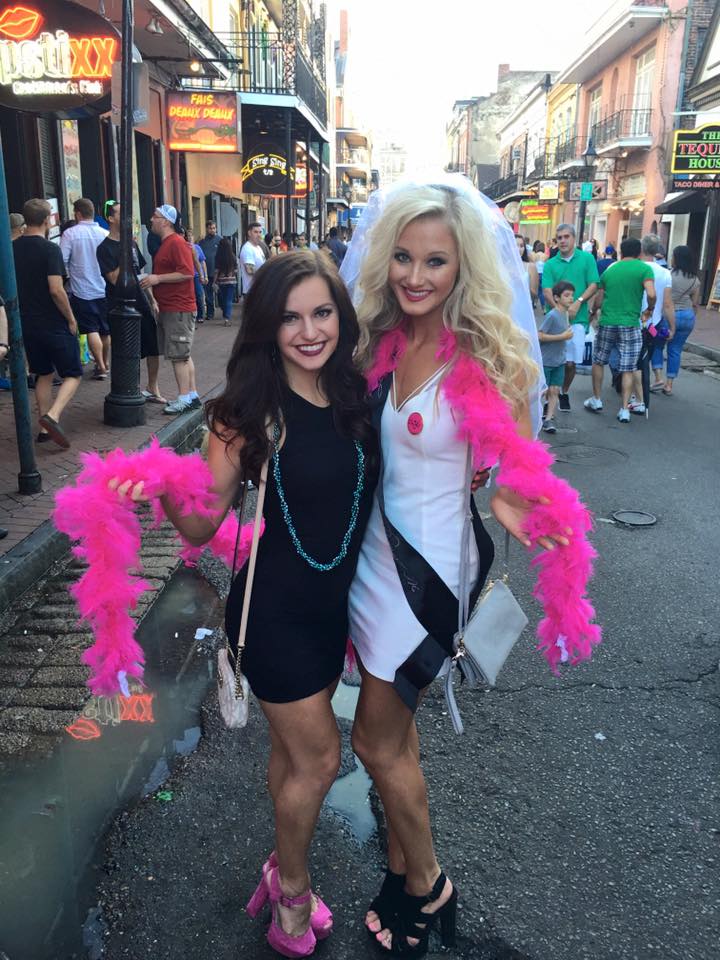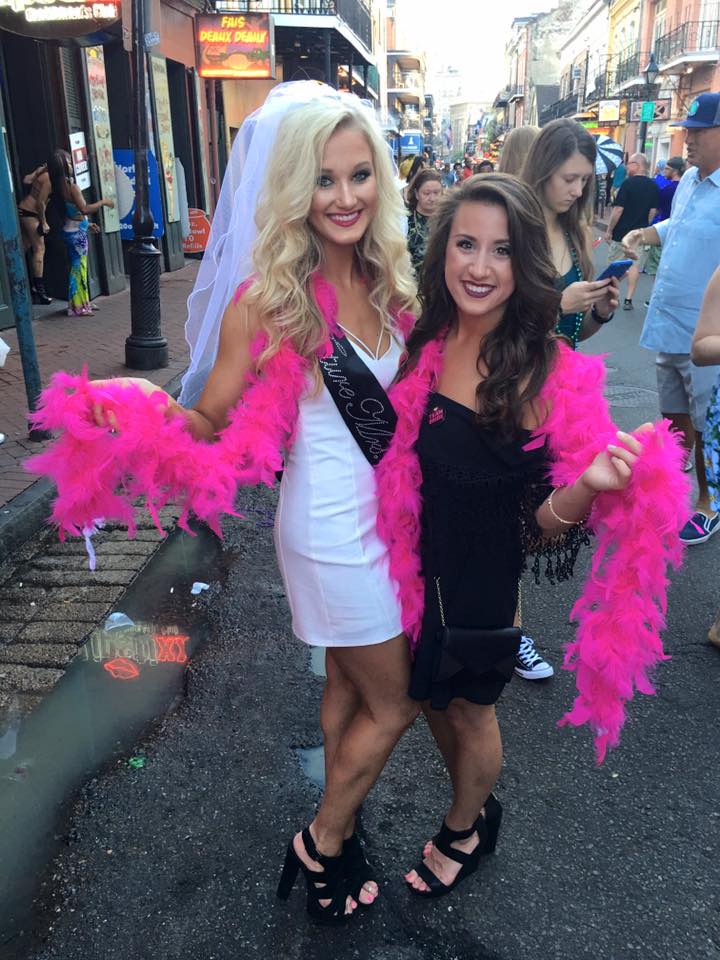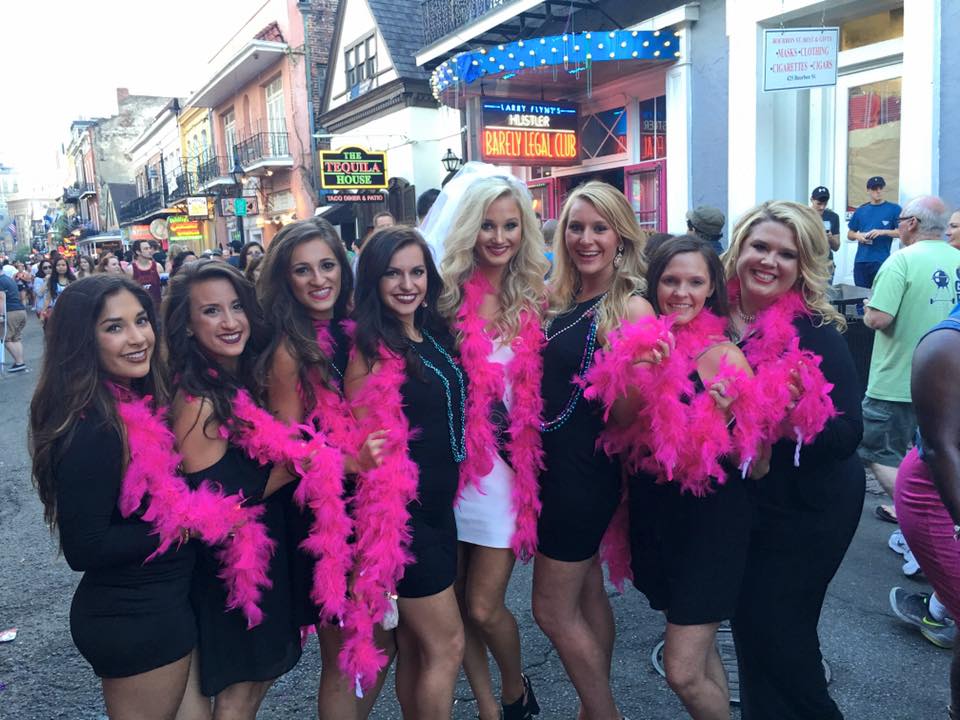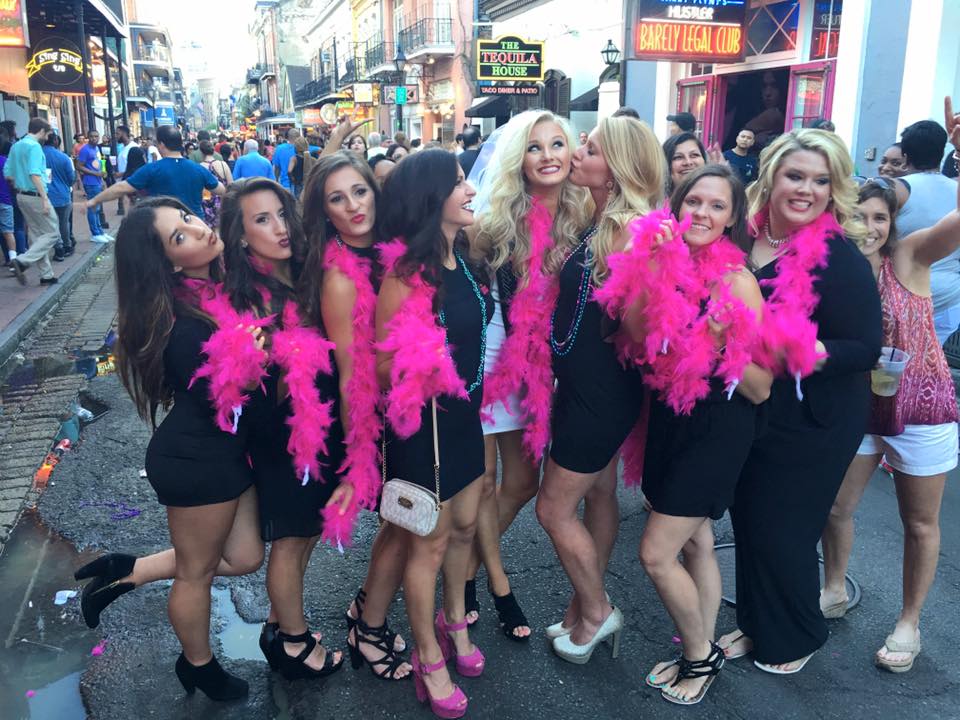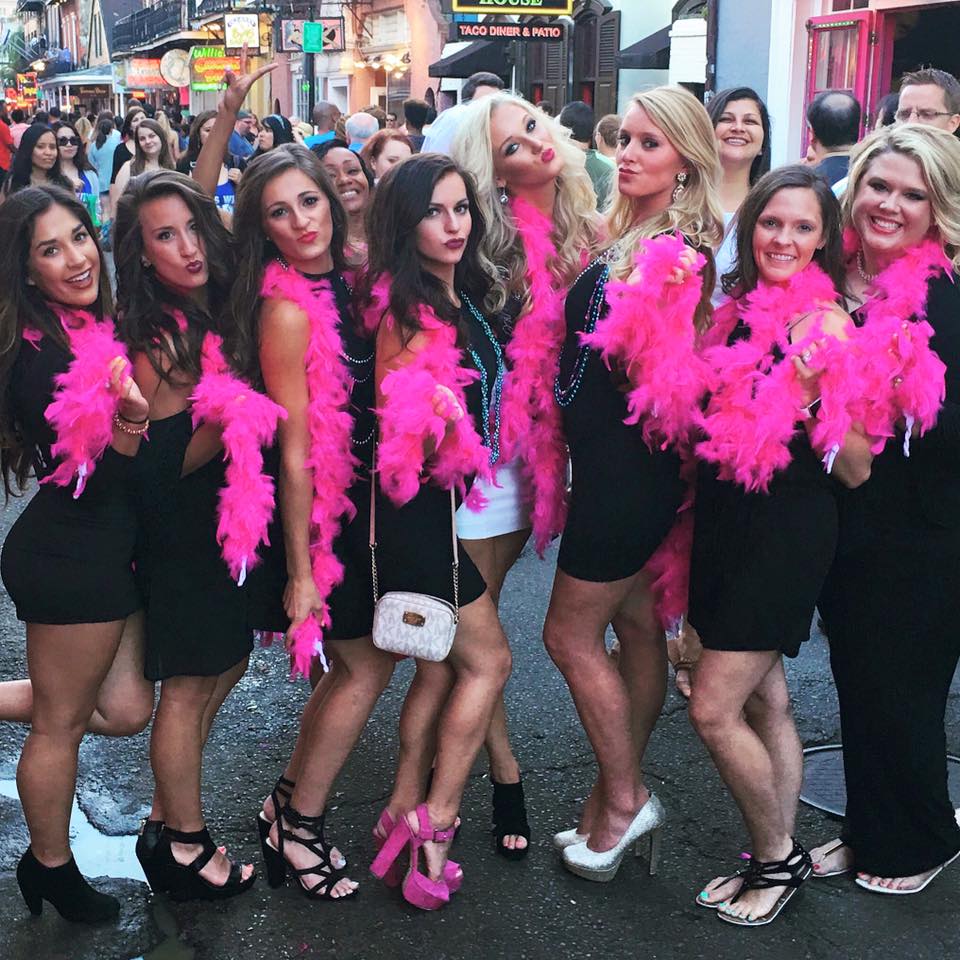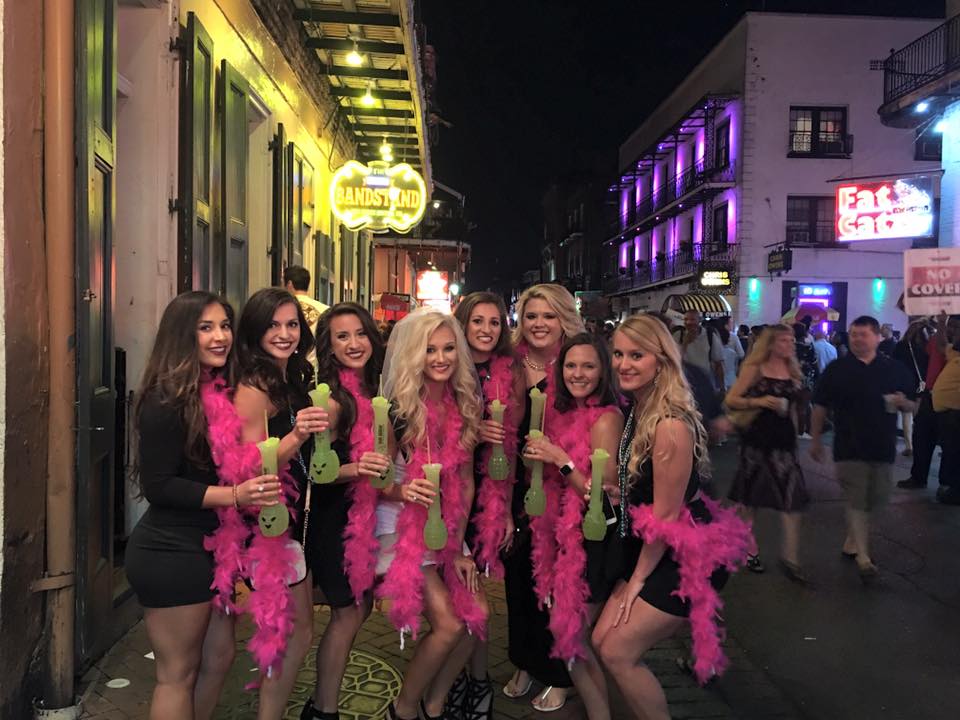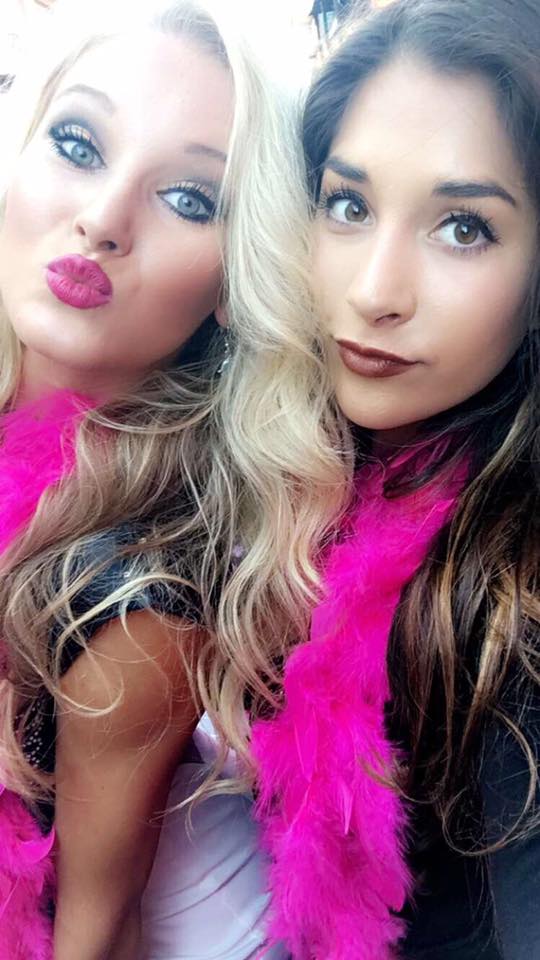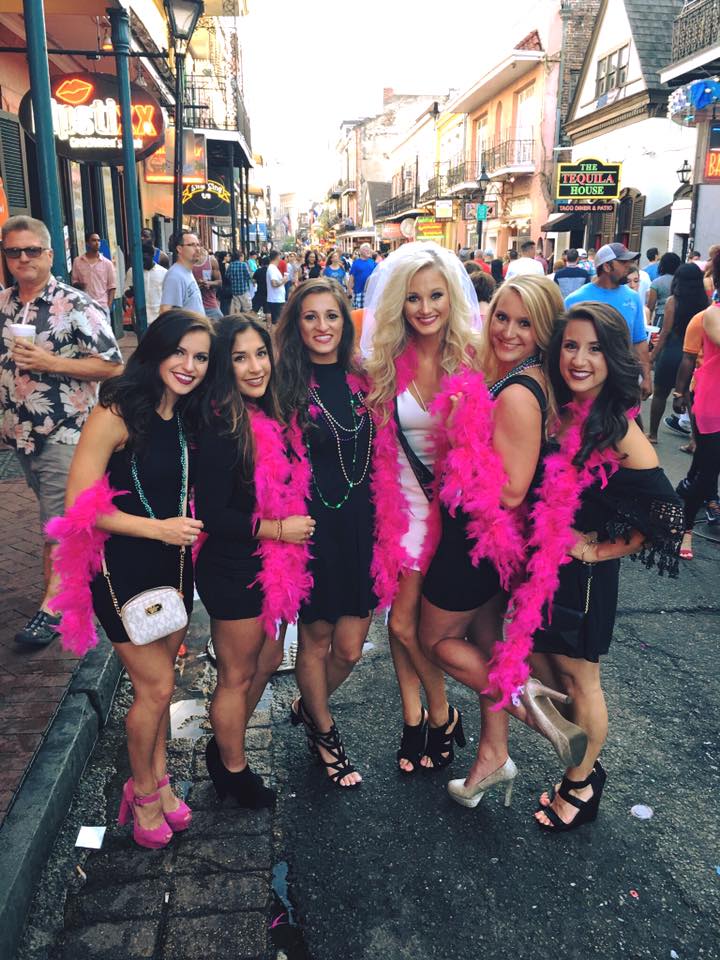 Fun(ny) fact: My pink boa (although super fabulous) stained my white dress … Thankfully, my mom was able to get the stain out but just a heads up before you wear your next boa on a white dress haha!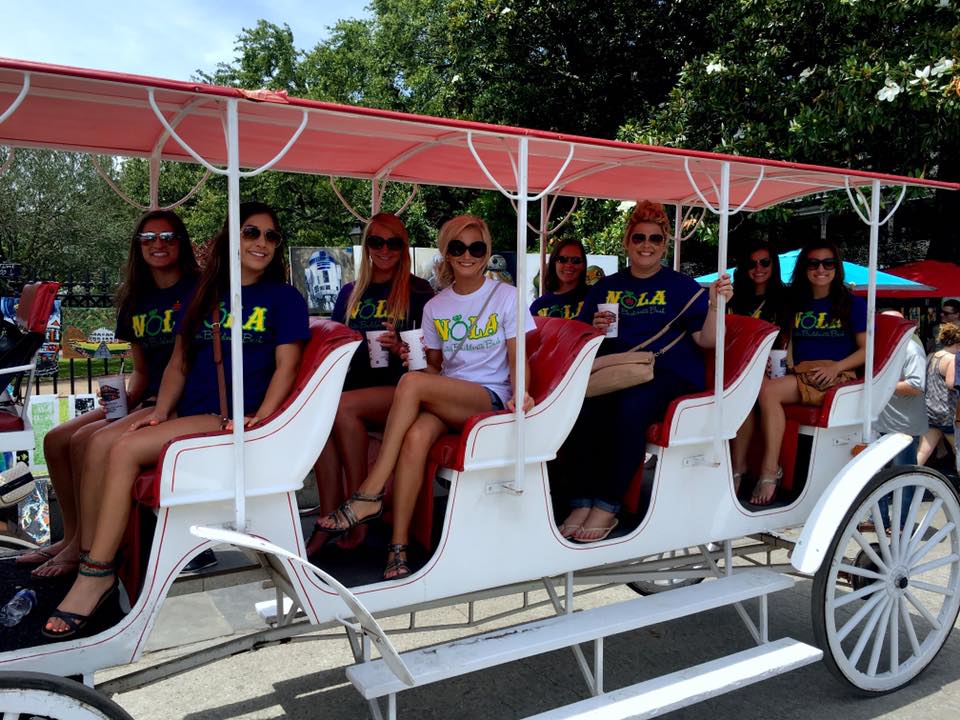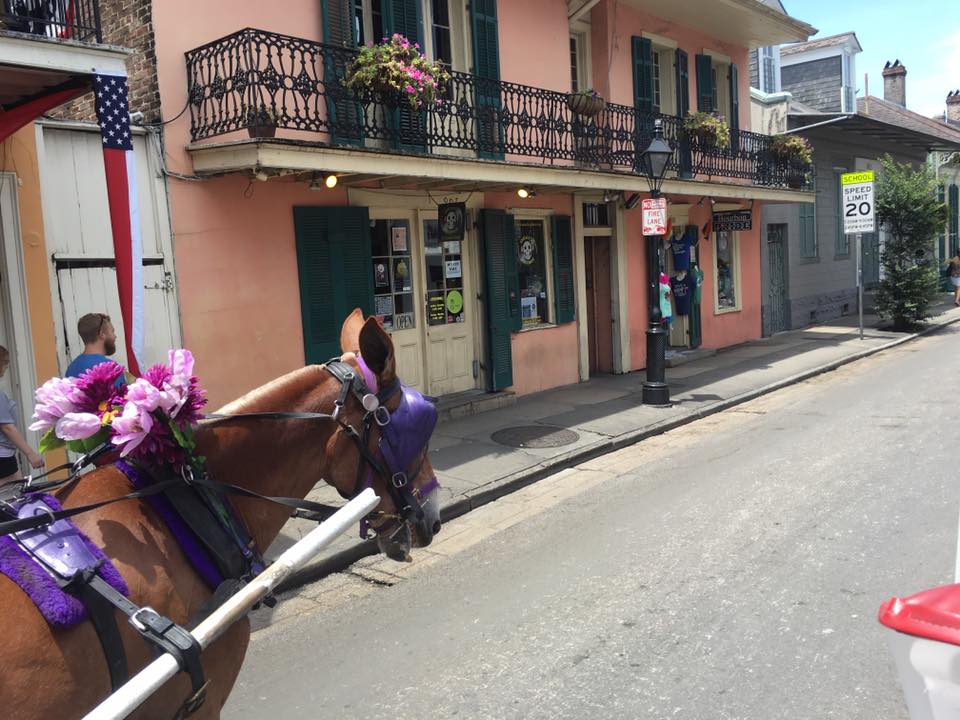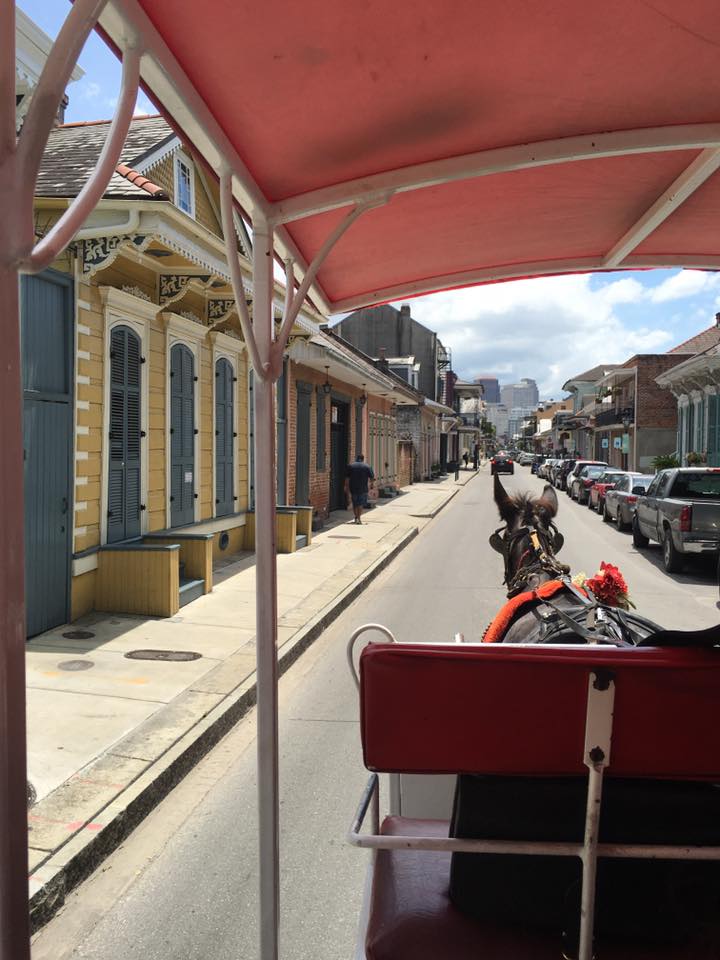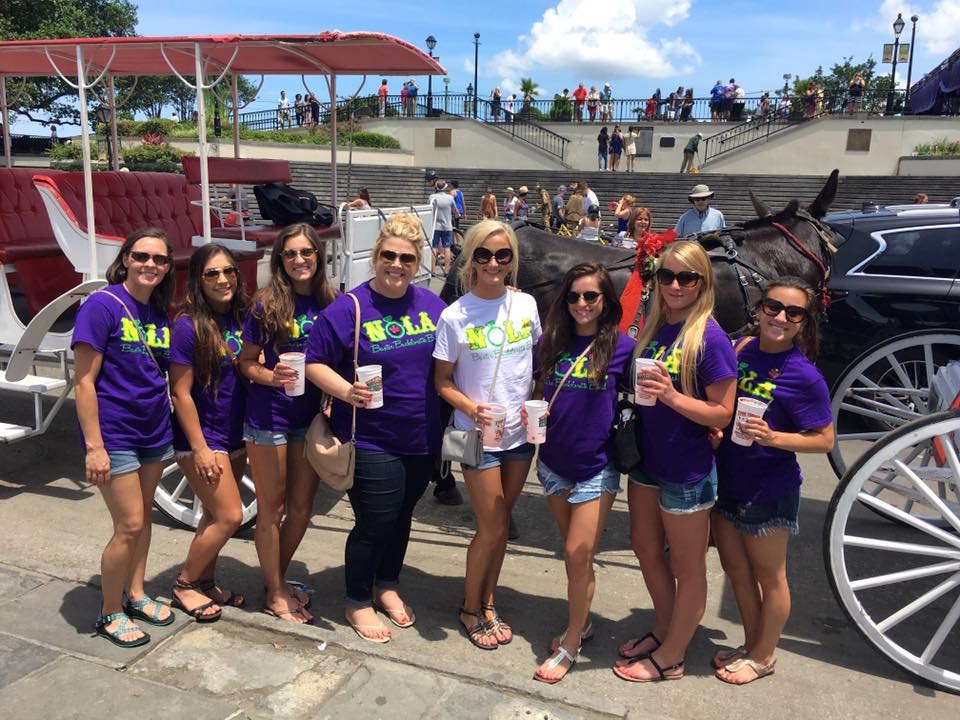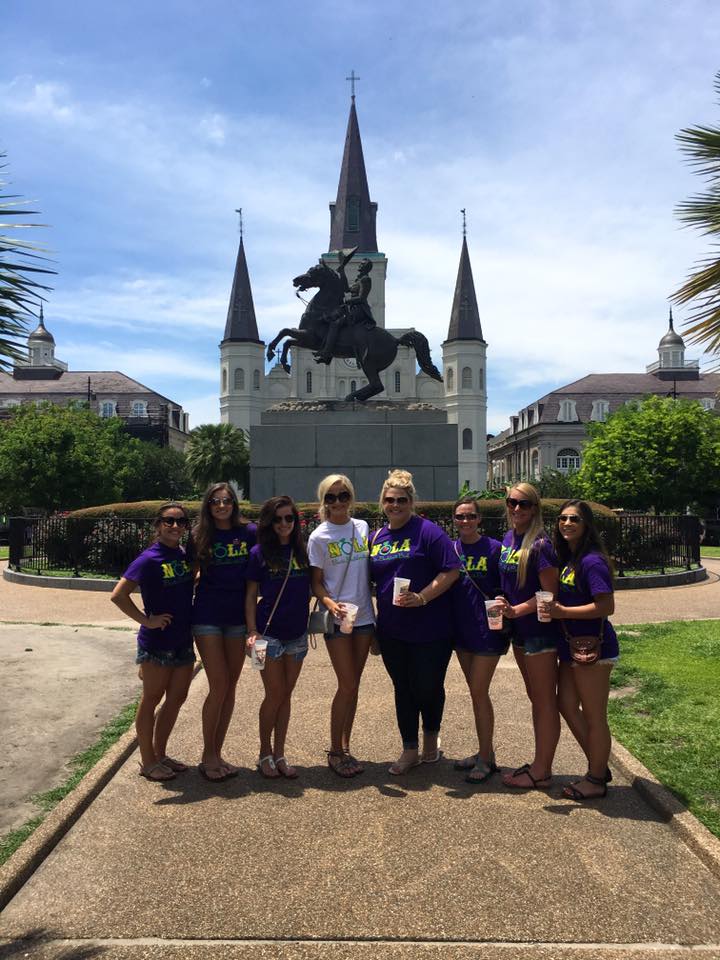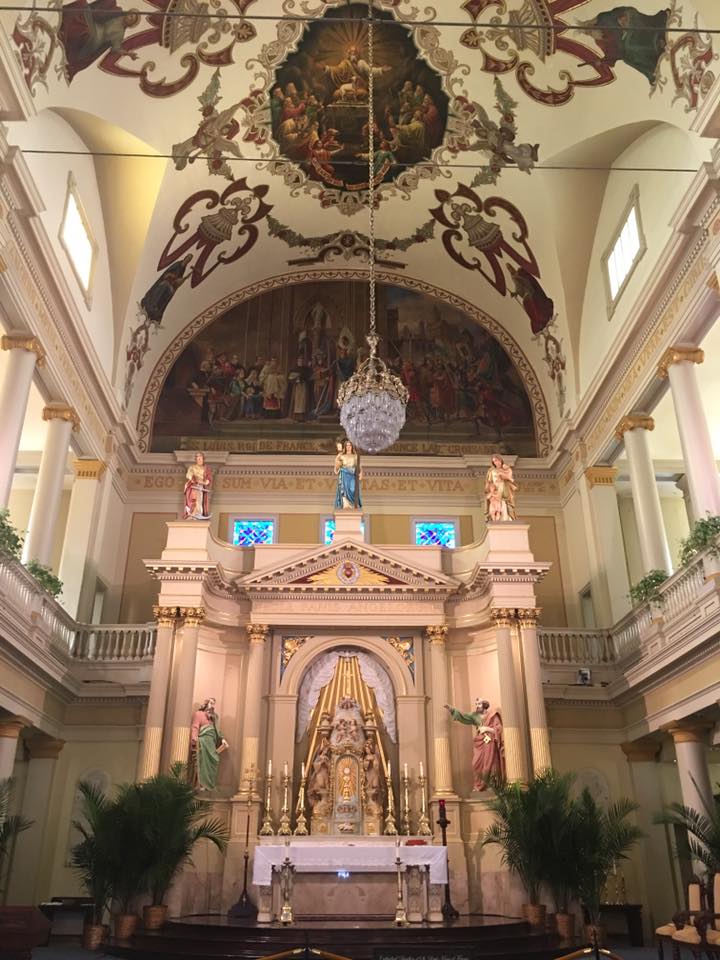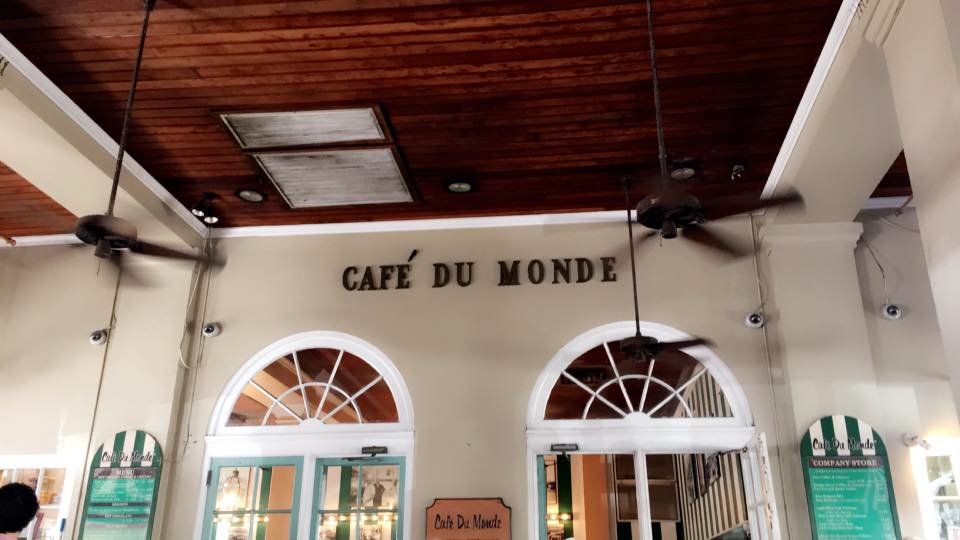 Seriously, SO good.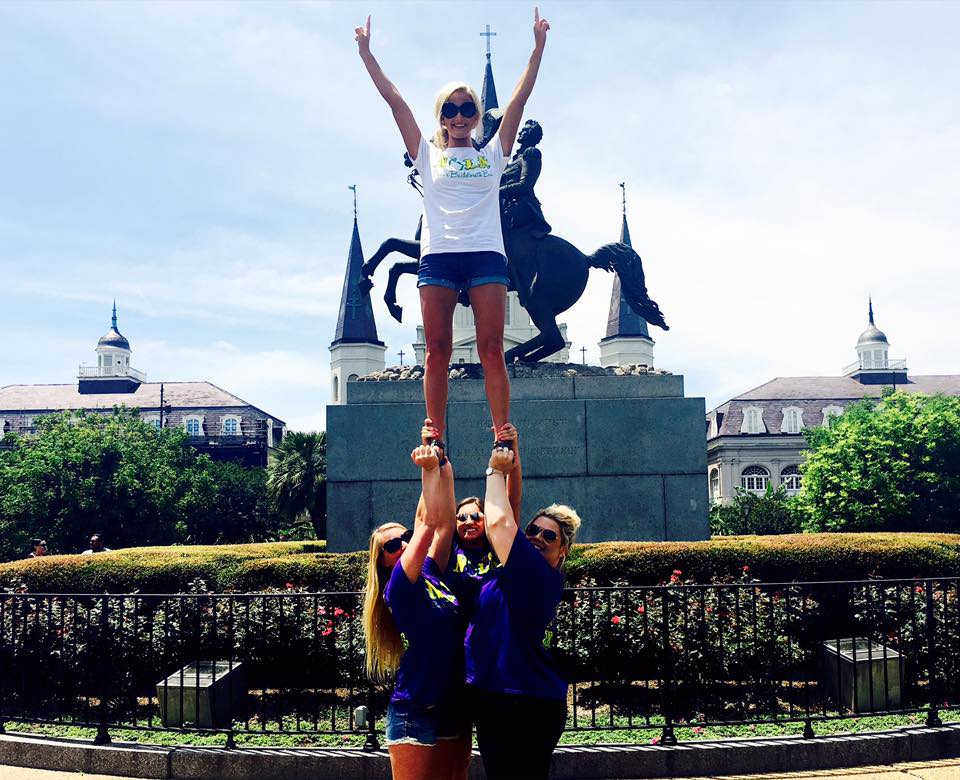 Stunt pic or the trip didn't happen … 😉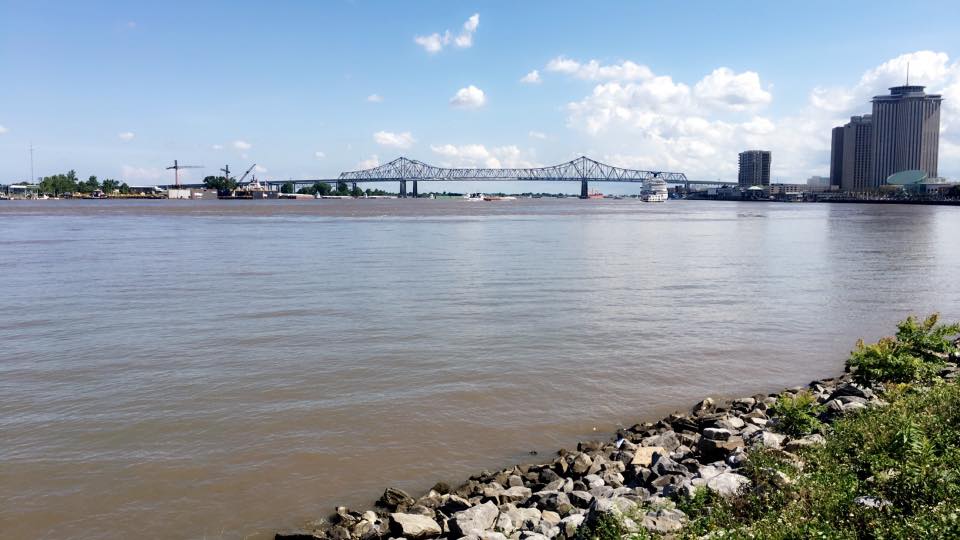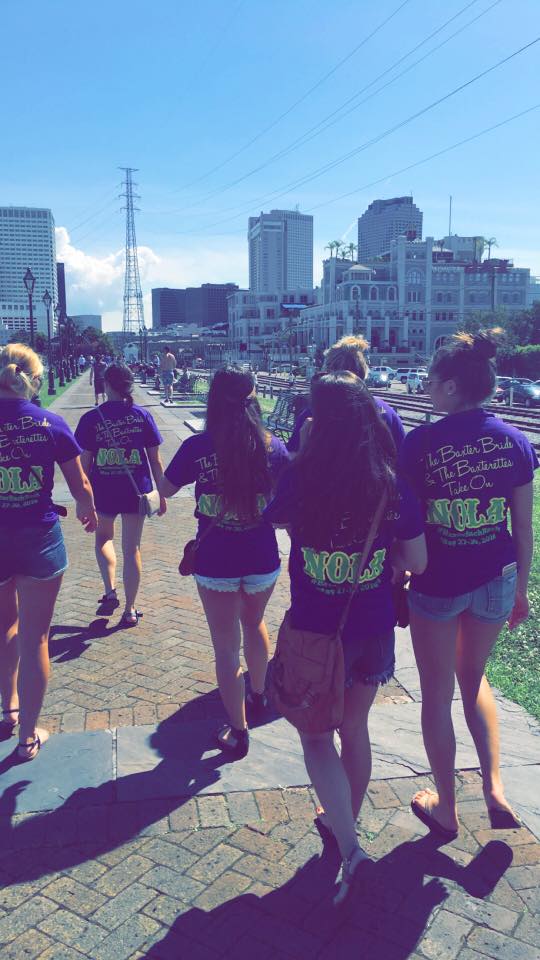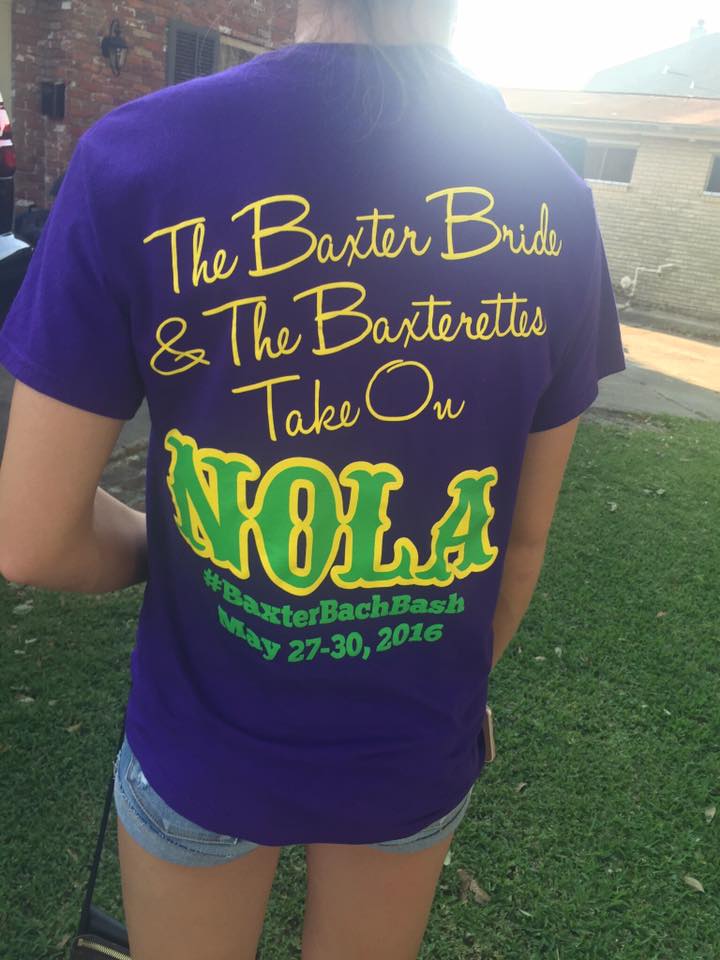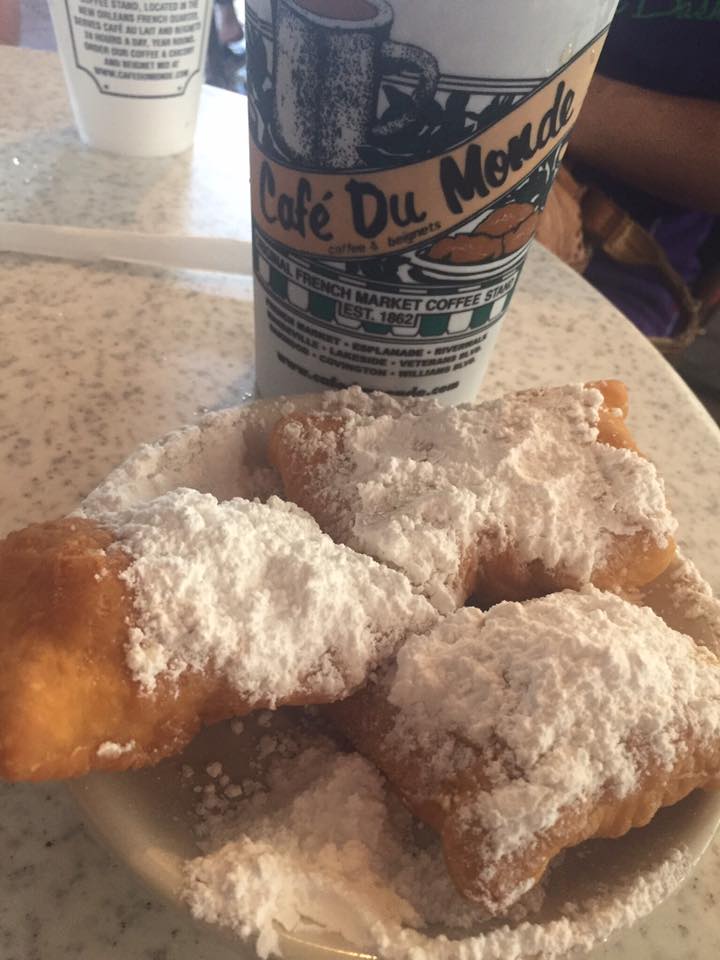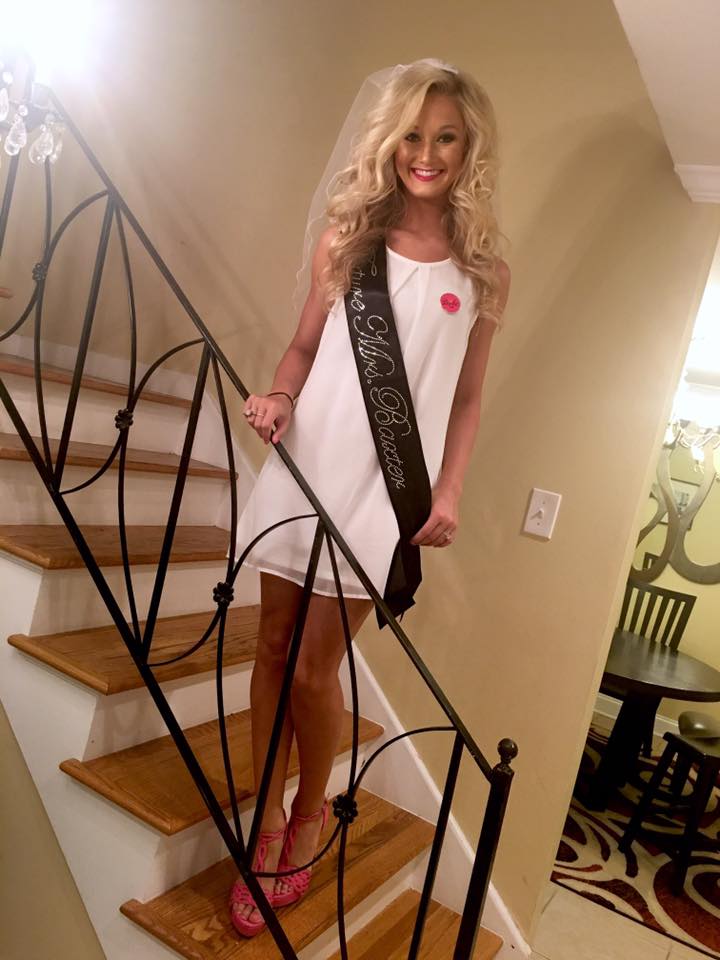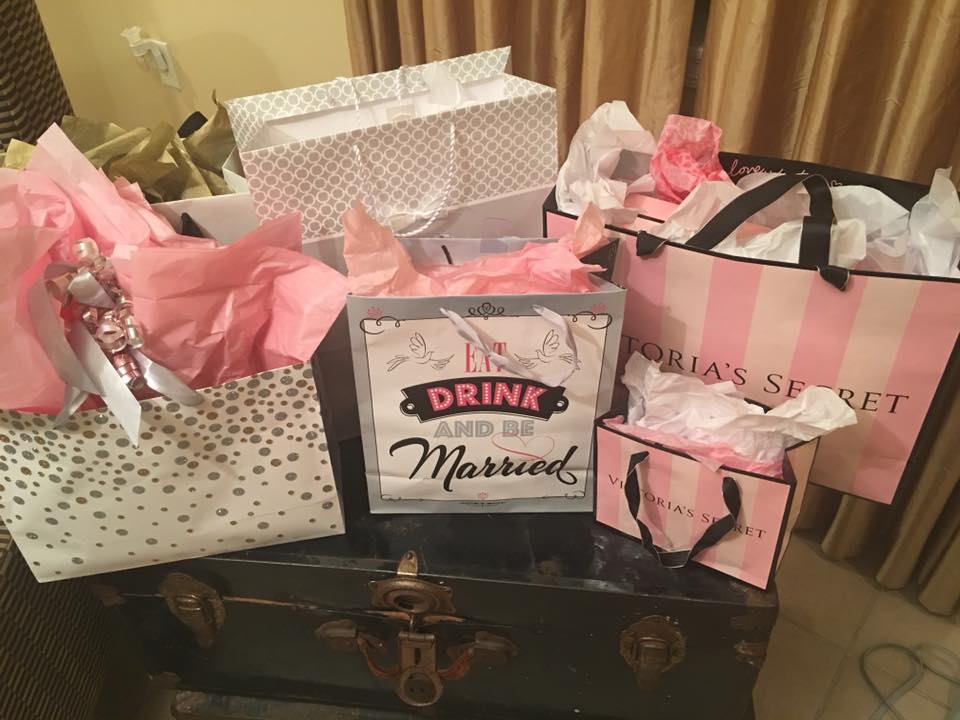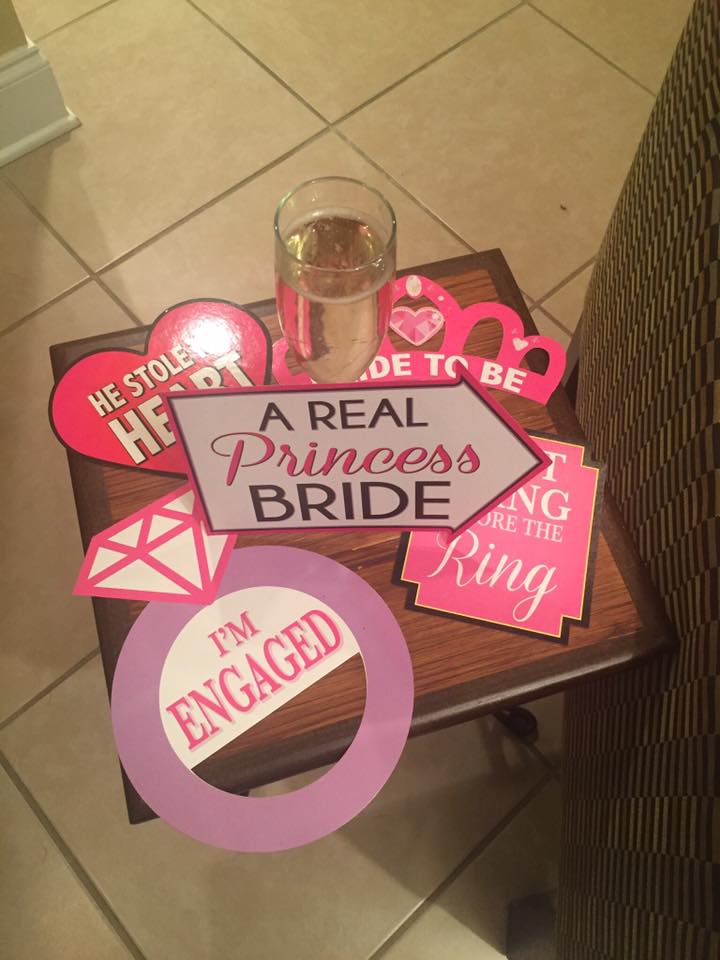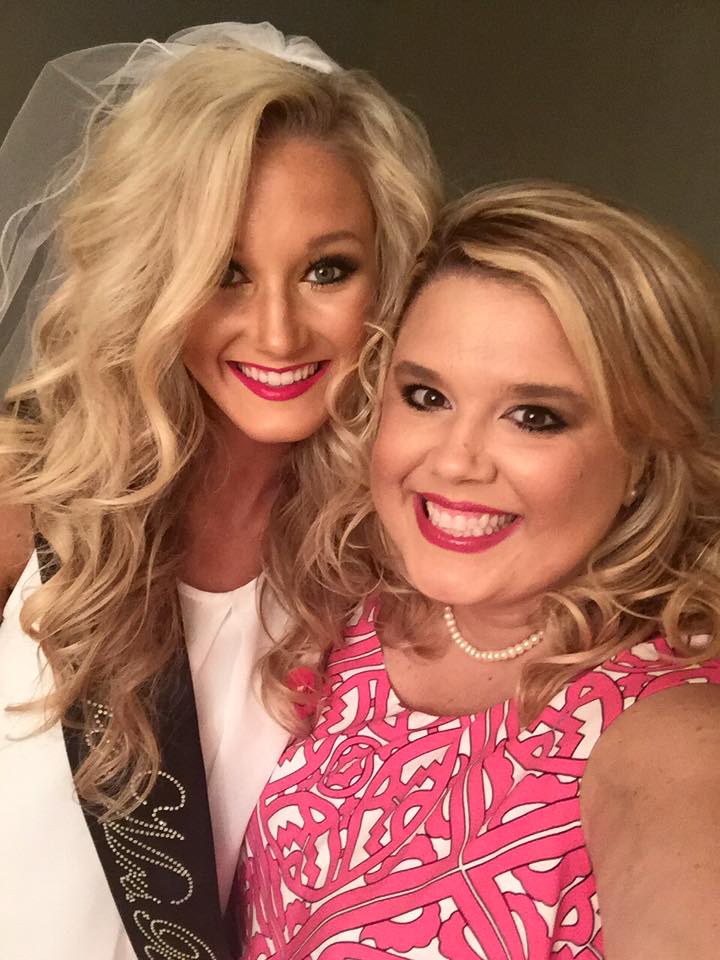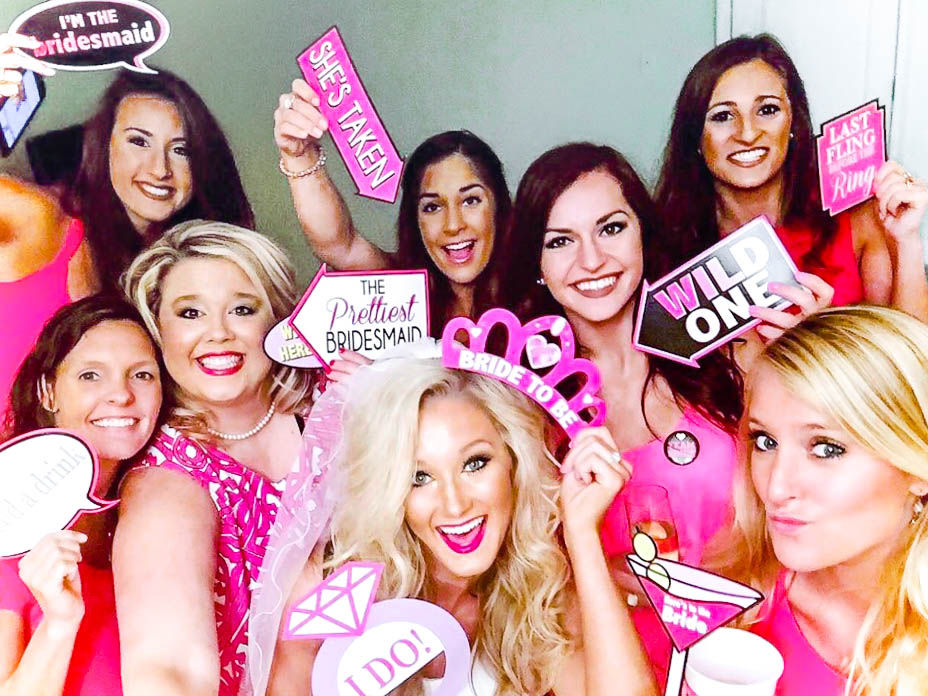 Bachelorette trips are so much fun, and I was lucky enough to be surrounded by a great group of women who already knew each other (which makes things even better), however, there will be many bachelorette parties where the whole group could consist of many strangers too. And we all know what can happen when you put a large group of women together that may not mesh very well … That being said, the most important thing to remember throughout the trip is that it's about the bride – not you. I felt so grateful for the love I was shown on my bach bash. However, I've heard horror stories about brides hating their bachelorette parties because of a few rotten apples that spoiled the fun for them. Don't be that person! If the bride wants to do something that you don't want, just remember that it's her special time to celebrate, and she wants YOU there to be a part of all the fun (and to get along with the rest of the group). You'll get your chance to have the perfect bach bash that you've always dreamed of! I promise 🙂
One thing I loved about our trip was (of course) the outfits. Shocker, I know!! My sister did such a great job of planning out our attire for each night, and she even got 2 sets of tees made specifically for the trip! Super sister!! It was so sweet, and it really meant a lot to me that so much effort went into making sure it was the best trip it could possibly be. For our first night there, we all kept it pretty casual while the girls wore black and I wore a white on white look. The next day, we went out for some sight seeing and brunch in our pink and white tees. That night, we all got super glam (boas included, duh!) for a fun night out in the Big Easy. That night, we had a great seafood dinner (the food in New Orleans is as good as everyone says it is!) and did all the 'must-see' / 'must-haves' / 'must-dos'. Then the next day consisted of some more exploring in the city in our NOLA-themed tees. That night we went out for some dinner and drinks in our pink and white OOTN's and came back early enough for the lingerie shower that the girls threw me. By the end of the weekend, we were worn OUT!! But ya can't say that we didn't have FUN!
I'm so thankful for the fun that we had (maybe too much, in fact), the memories that were made, and the love that I felt throughout the trip! It honestly makes me SO excited to spoil my girlfriends when it is their time to be the bride!!
If you are headed to NOLA for a trip soon or need help with some bachelorette party ideas, feel free to DM me on Insta or tweet me! A few of my other ideal spots for Bach parties would be Nashville (so fun!), Vegas (This is where Teej went for his!), Charleston (or any beach really), Miami, Savannah, or a cruise. What's your ideal Bachelorette party?? Comment with your answer below!
xo, P