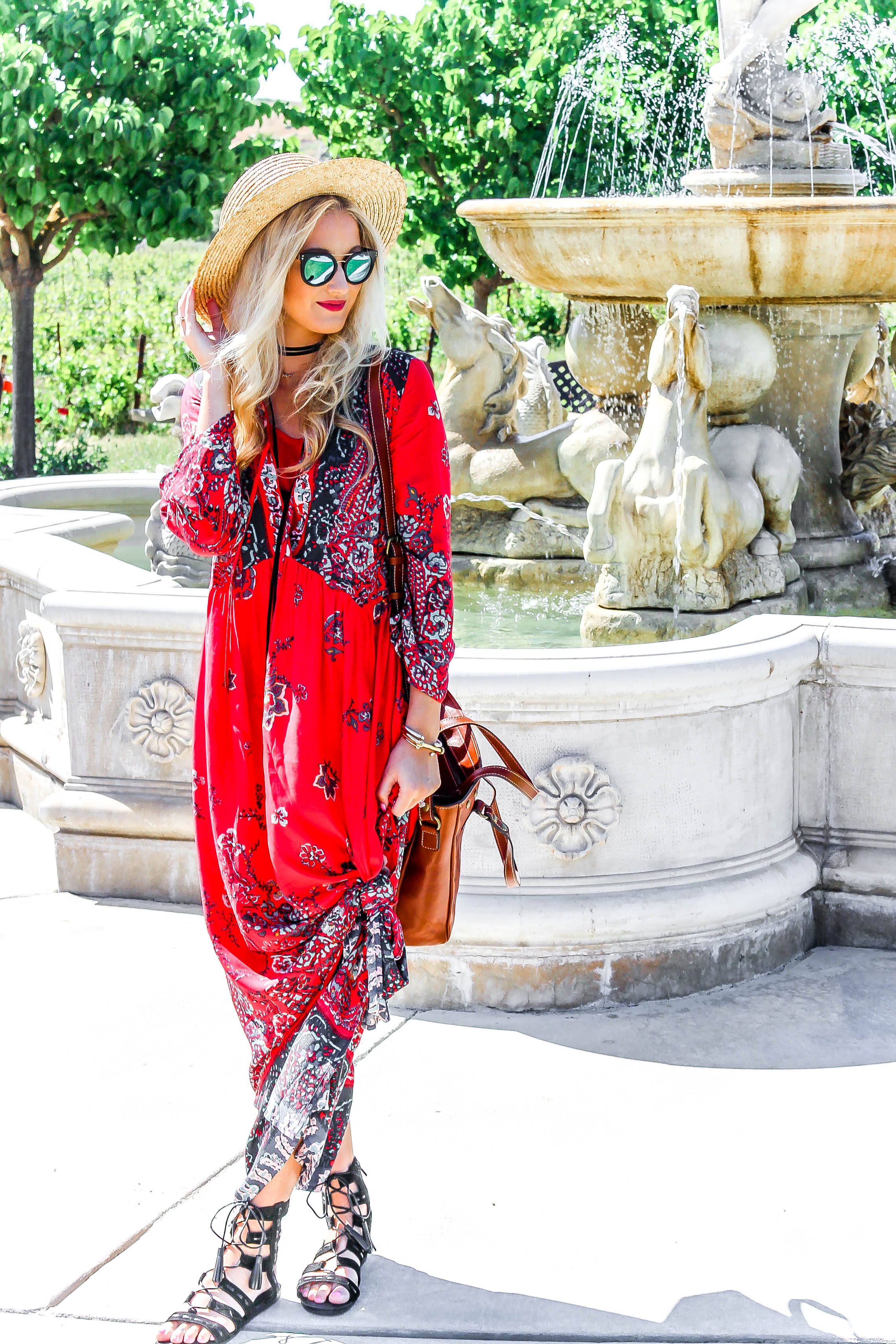 Happy Friday LNL babes! Well, our trip in California is coming to a close. Tonight, we are catching a red eye flight back home to Tennessee so we can make it to our friends' wedding tomorrow!
Before we say goodbye to the beautiful Cali, I wanted to post about the day trip we took to Napa Valley and Sonoma earlier this week. I'm sure you guys saw a lot of behind the scenes snaps and pics on my Insta Stories and Snapchat, but I couldn't let this trip go by without sharing more about our day in wine country. Let's just say … it was ahhhh-mazing!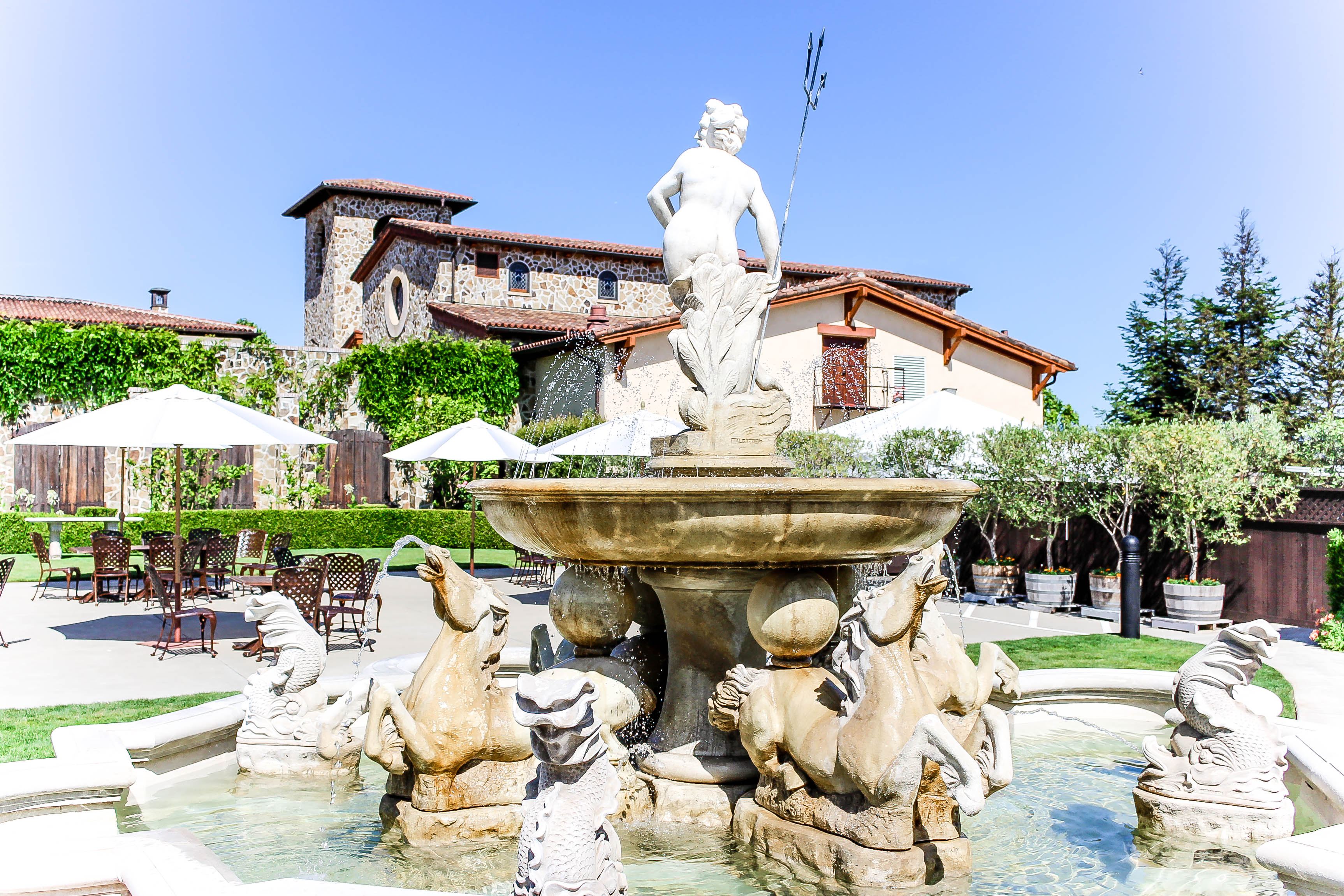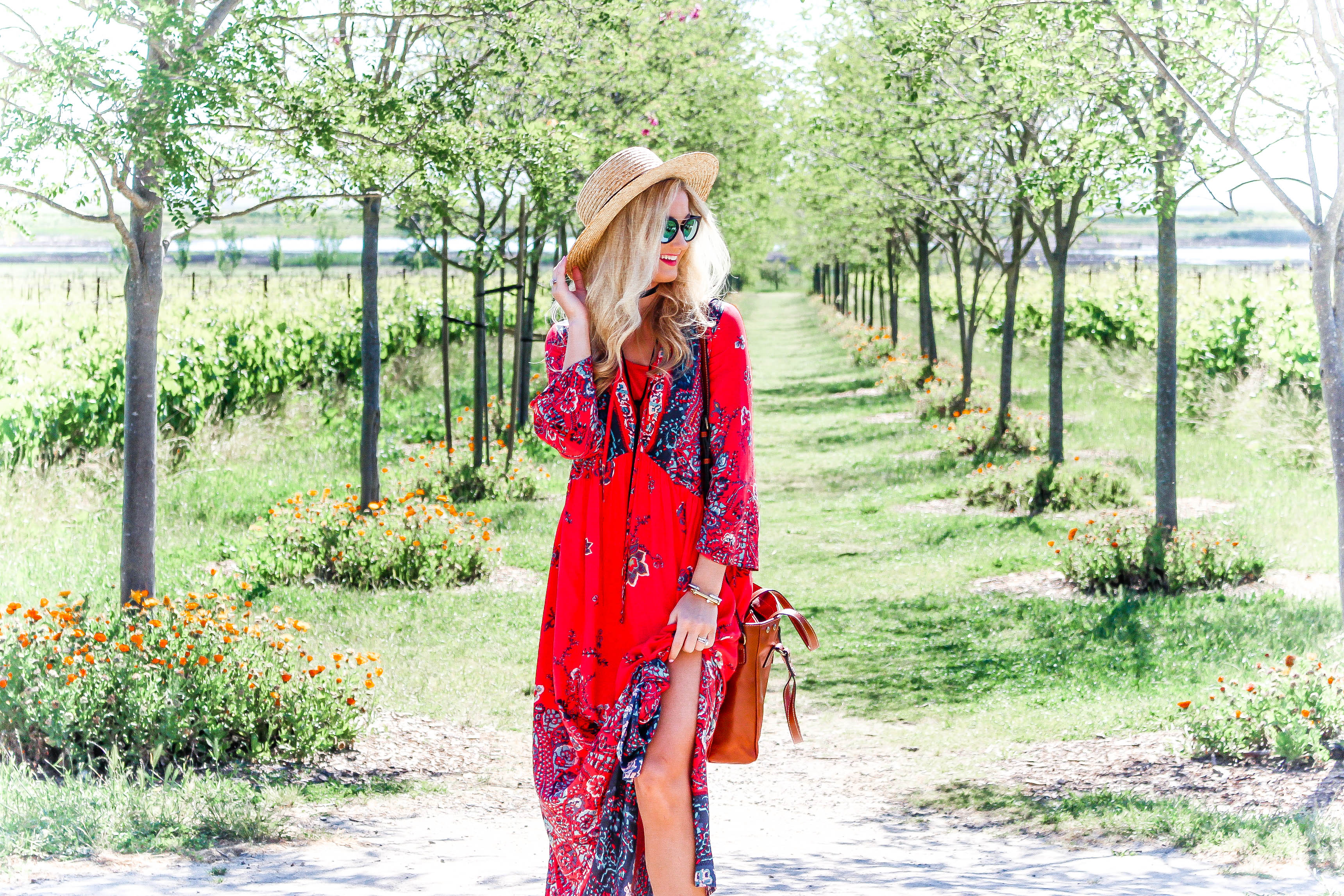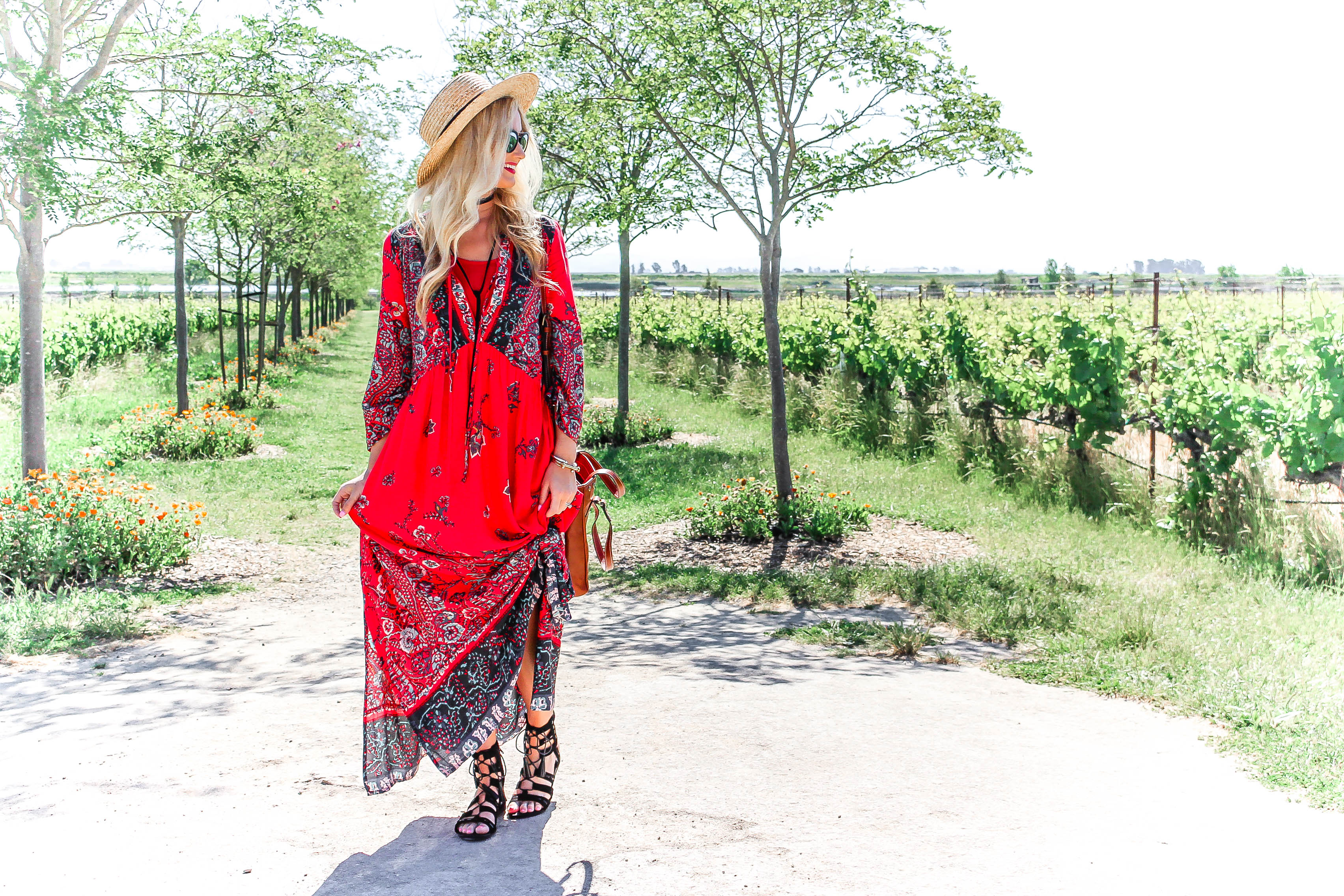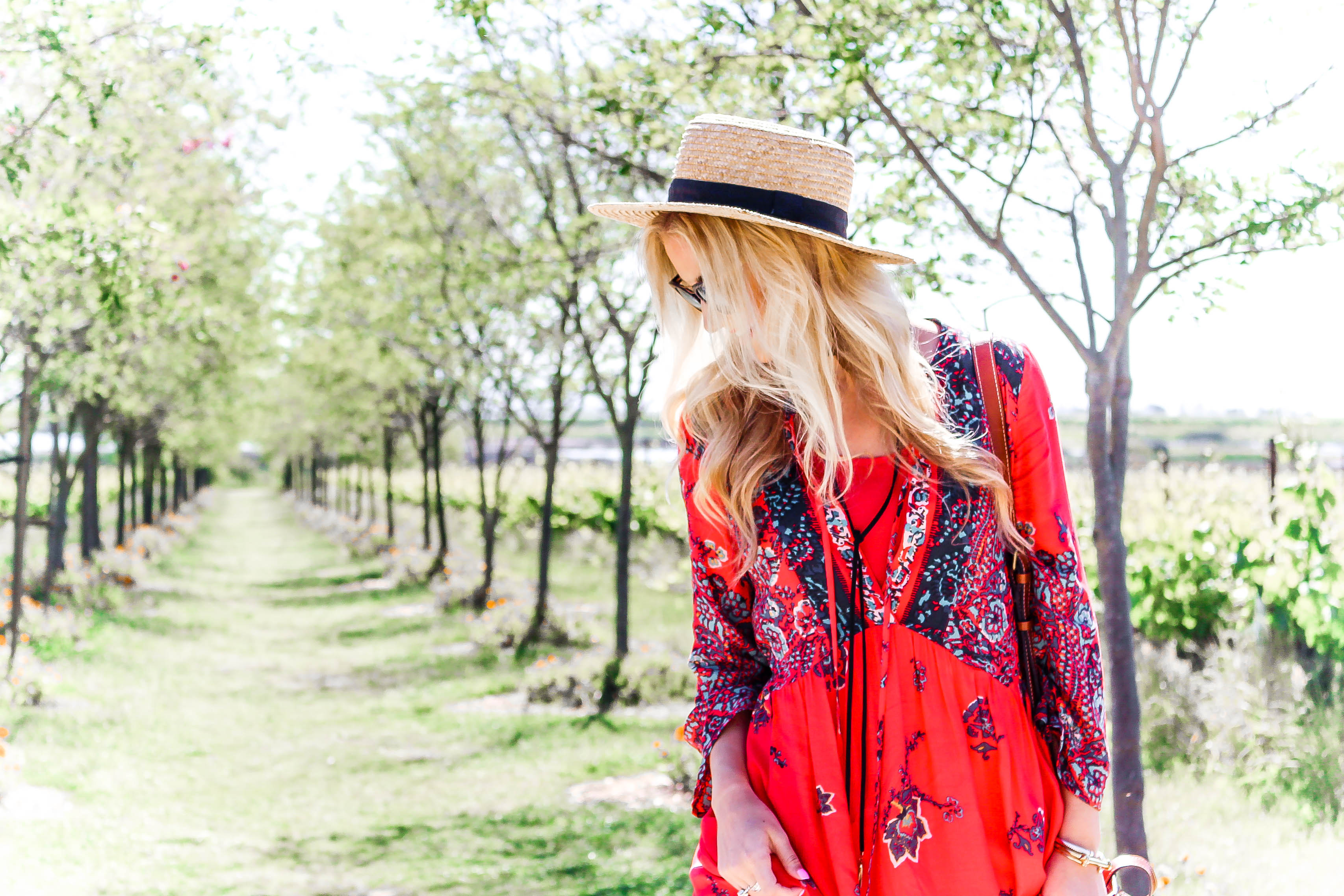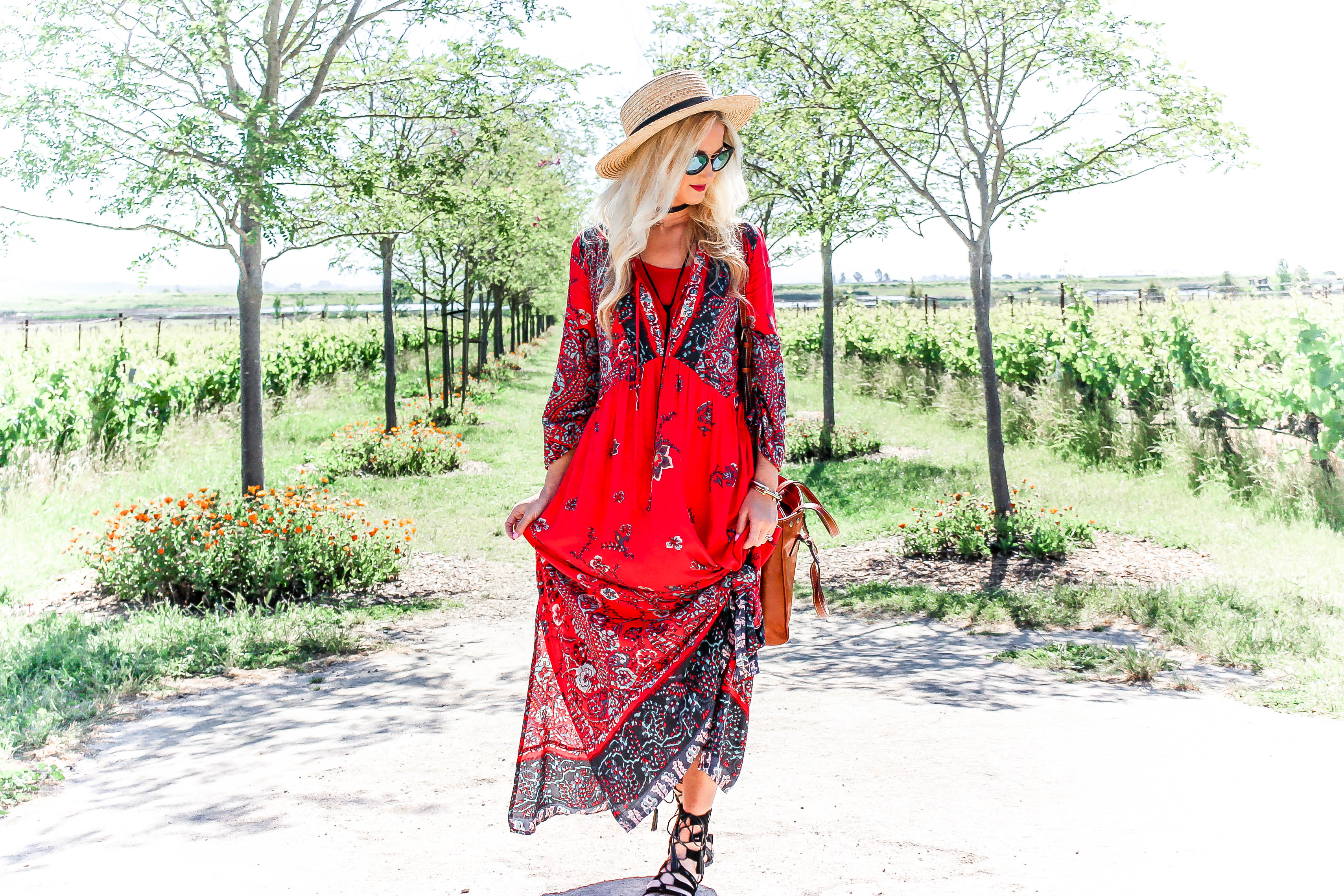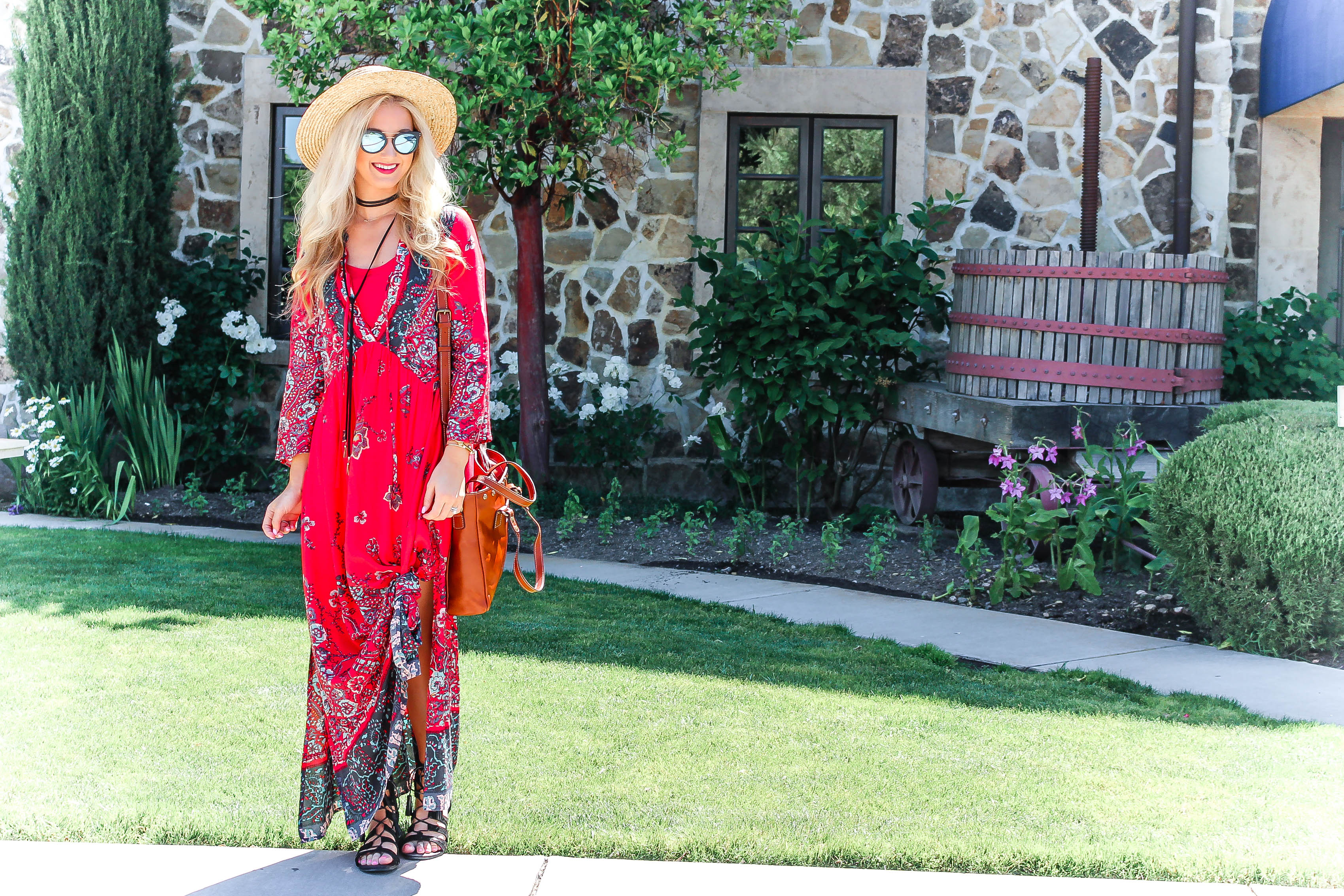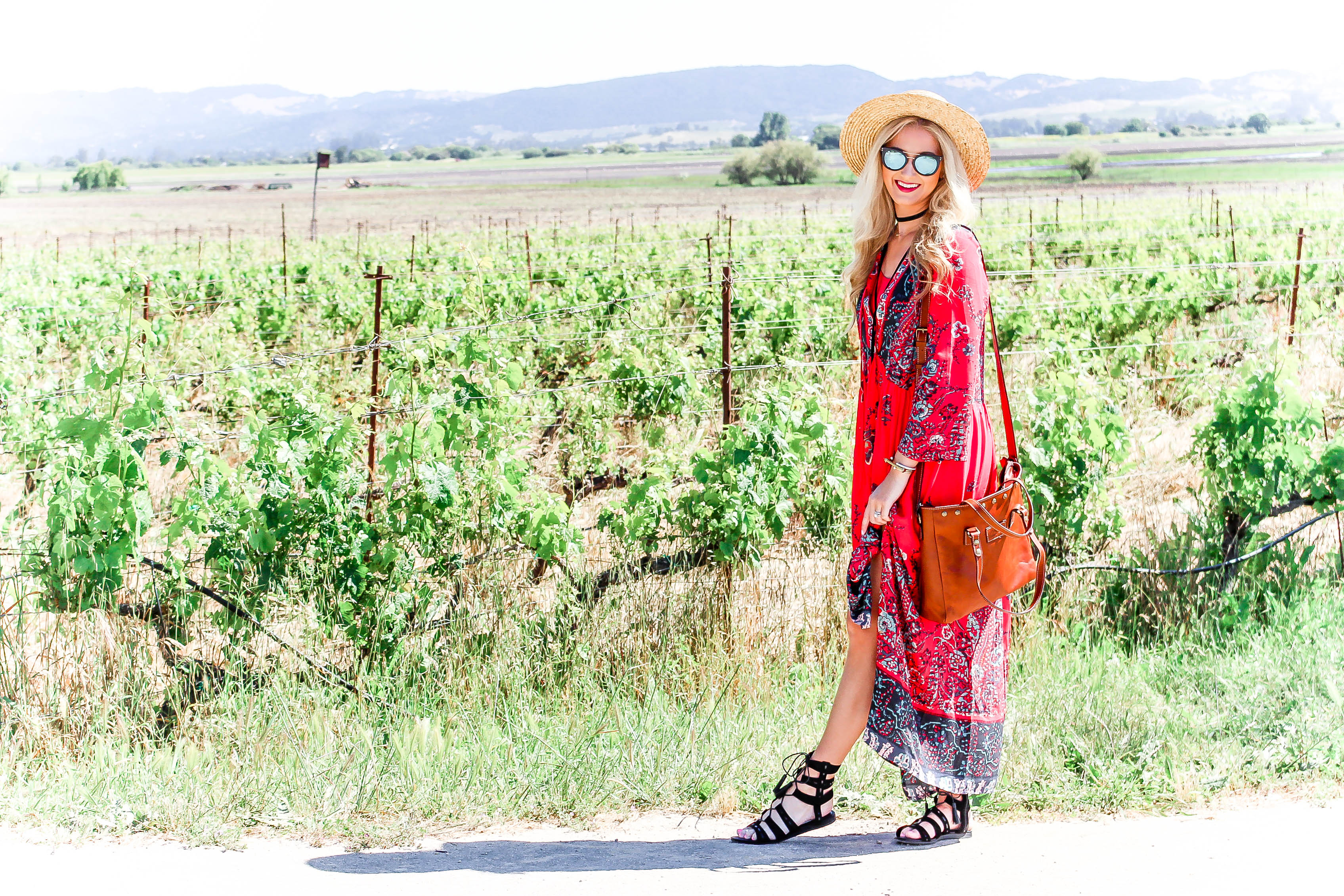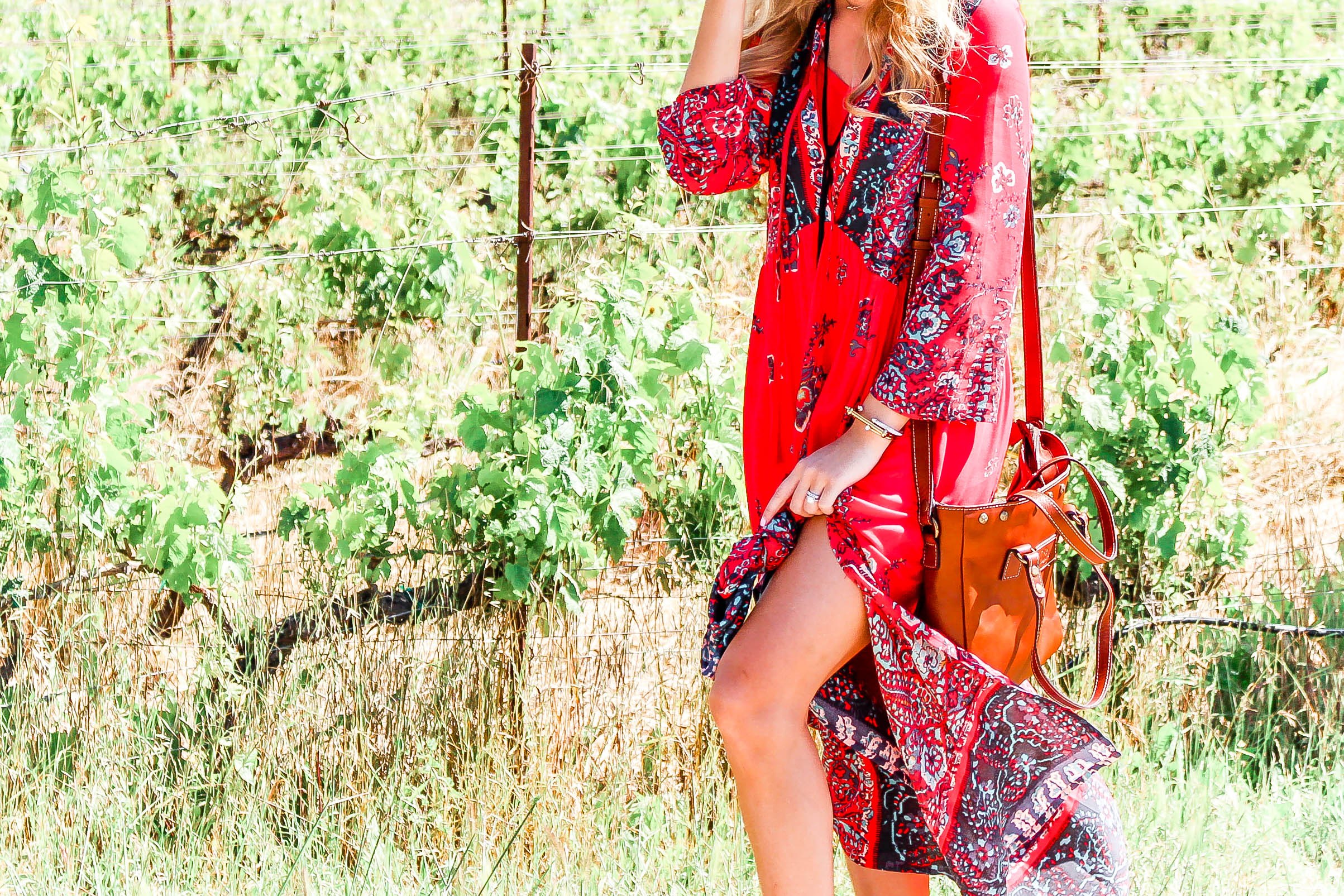 Shop my look:
red printed maxi (also available in black HERE!) | similar black gladiator sandals | similar tan crossbody bag | black lariat necklace | straw, wide-brim hat | reflective lens sunglasses (30% off right now!)

We didn't actually have time to go stay for a few days in Napa while we were out here, but we were staying in San Fran which is pretty close to the vineyards. Neither of us had ever been to the Napa or Sonoma area, so when we realized we had an extra day open during our trip, we decided to find a 1-day tour (with a driver of course 😉 ) so that we could see the beauty that we have always heard about. We had always wanted to visit the wineries and vineyards out here! Many of you gave me so many great suggestions of places to see in Napa, and I can't thank you enough! We definitely plan on coming back one day soon for a longer period of time where we have more time to explore!
So, since we were in San Fran, our tour guide, Sakher (who is hilarious btw!), picked us up on the party bus in Union Square. He made a stop at the Golden Gate Bridge for the perfect photo op and then we were on our way to wine country. On the way there, Sakher provided our group (of about 12-14 people) with breakfast and mimosas during our ride. We stopped at 4 wineries throughout the day (spending about an hour at each) and lunch was also provided, which was great! And of course, since it was a party bus, there was lots of dancing involved which y'all know I loved that!!
 The photos in this post were taken on the first winery stop of the tour – the Jacuzzi Winery. Yep, owned by the Jacuzzi family who created those amazing, hot tubs we get to relax in today! I can't lie, all of my photo shoot dreams came true when I saw this gorgeous vineyard in particular! At this stop, I joked with Teej that we would come back there one day for a vow renewal and that loooong, stunning aisle of trees would be the aisle I would want to walk down (of course, me being somewhat dramatic LOL, and he goes "You'd be out of breath by the time you got to me!" haha). What can I say?! He keeps my feet on the ground .. Most of the time 😉
The other wineries and vineyards that we saw that day included the Nicholson Ranch Winery (I really liked this one!!), Andretti Winery, and the Kieu Hoang Winery. If you ever only have one day to experience the beautiful Napa and Sonoma, I would definitely recommend this tour, and I would love to answer any questions you may have about it! We honestly had no complaints.
Of course, learning about the wines, how they are made from start to finish and actually tasting them were some of my favorite parts of the day, but what I loved most is how romantic and peaceful it feels when you are in the vineyards. I could literally live there! It was all too beautiful for words, and I'm so glad we got to experience it for even just one day.
This maxi from Free People was PERFECT for the day. It's super cute, and it was so comfortable and great for the random Northern California weather. Right now, it's on sale here for only $89, as opposed to the original price of $168. It's also available in black too and will be easy to transition into fall later in the year!
Hope you all have an amazing weekend! Thanks so much for following along with us on our trip this week!
xo, P