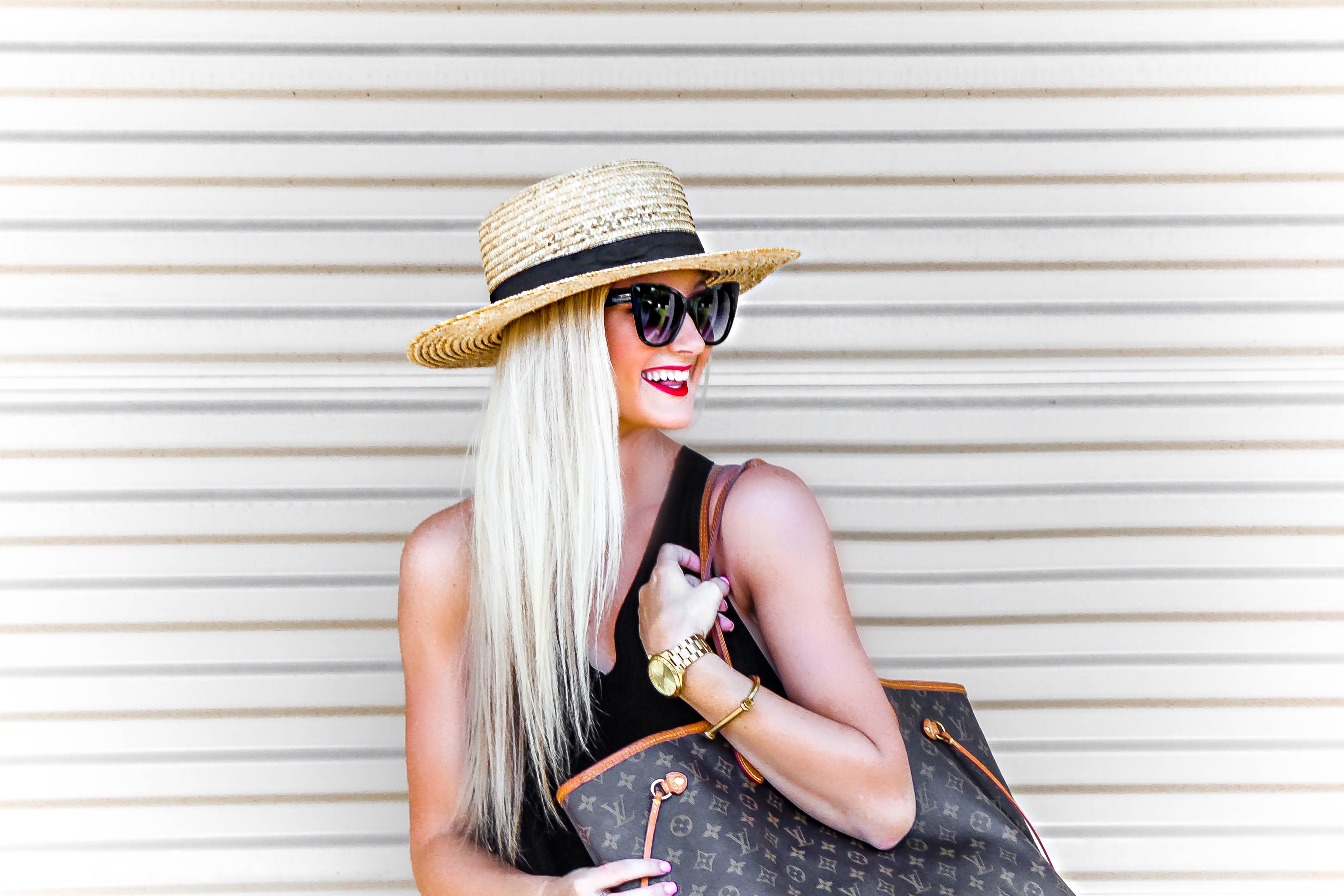 With summer being just around the corner and a big celebration weekend ahead during Memorial Day, I wanted to team up with one of my new favorite brands to showcase 6 of my favorite sunglasses trends. Foster Grant sunglasses agreed to sponsor this blog post to bring you all some amazing options for summer eyewear at an affordable price point! You guys … I'm pumped about the gorgeous styles that they offer! Annnd the best part is that they are not only extremely on-trend, but also under $30!! I mean … that's actually really hard to find these days. We all love a good deal, #amiright?!
Another plus? I was able to get you all an amazing discount code too, which will allow you to purchase any of these Foster Grant sunglasses for UNDER $30 – say whaaaat?! Keep reading for the code 🙂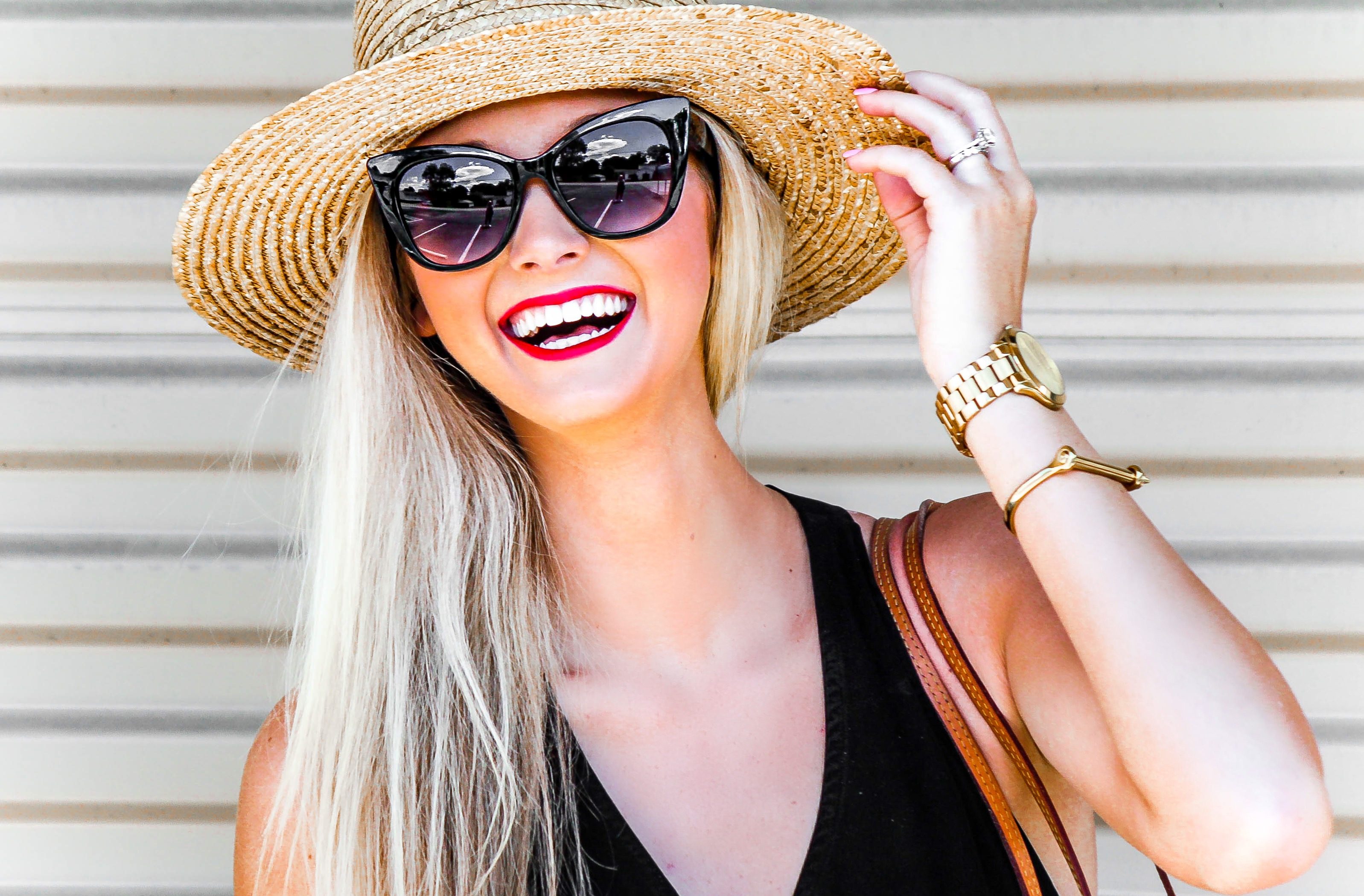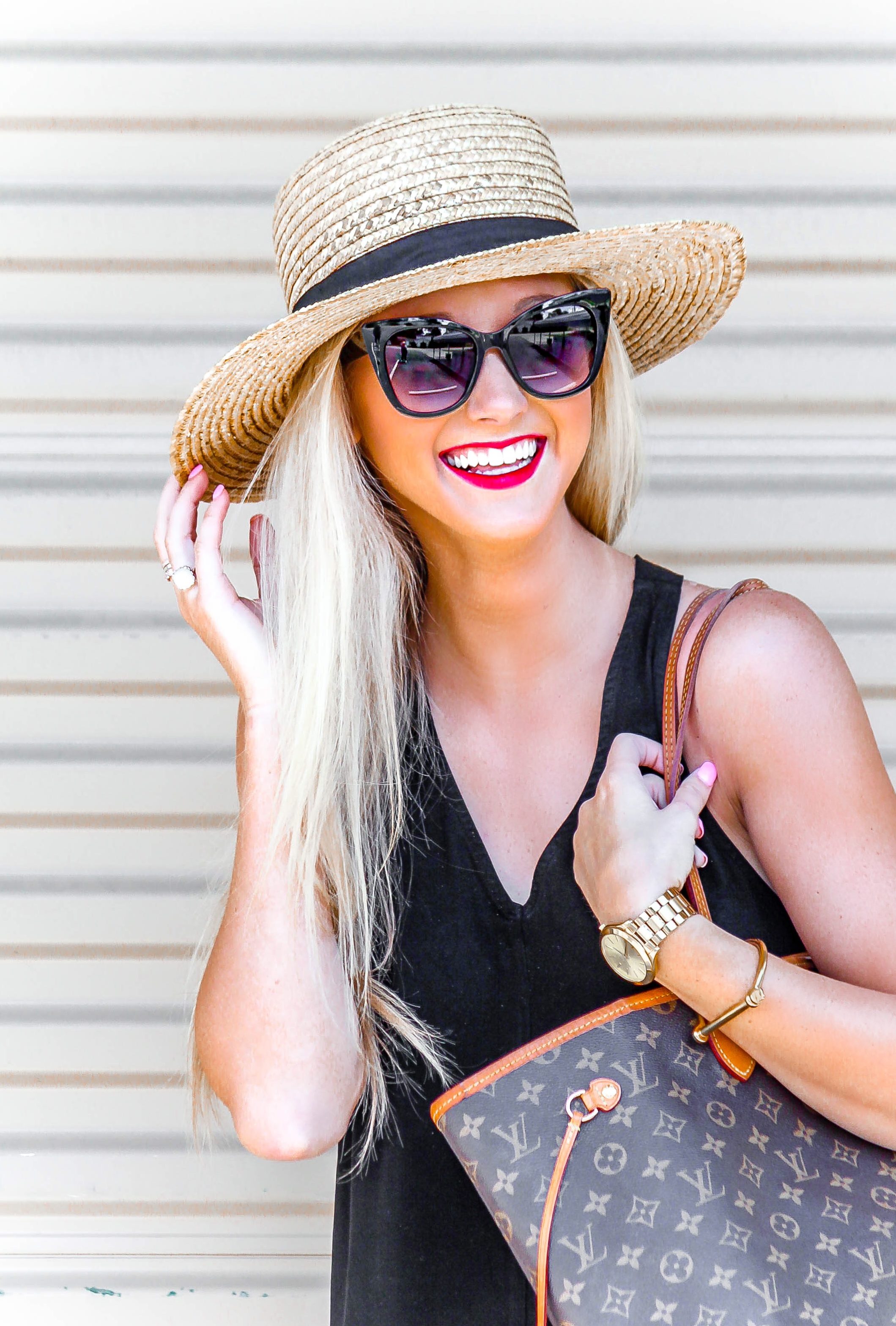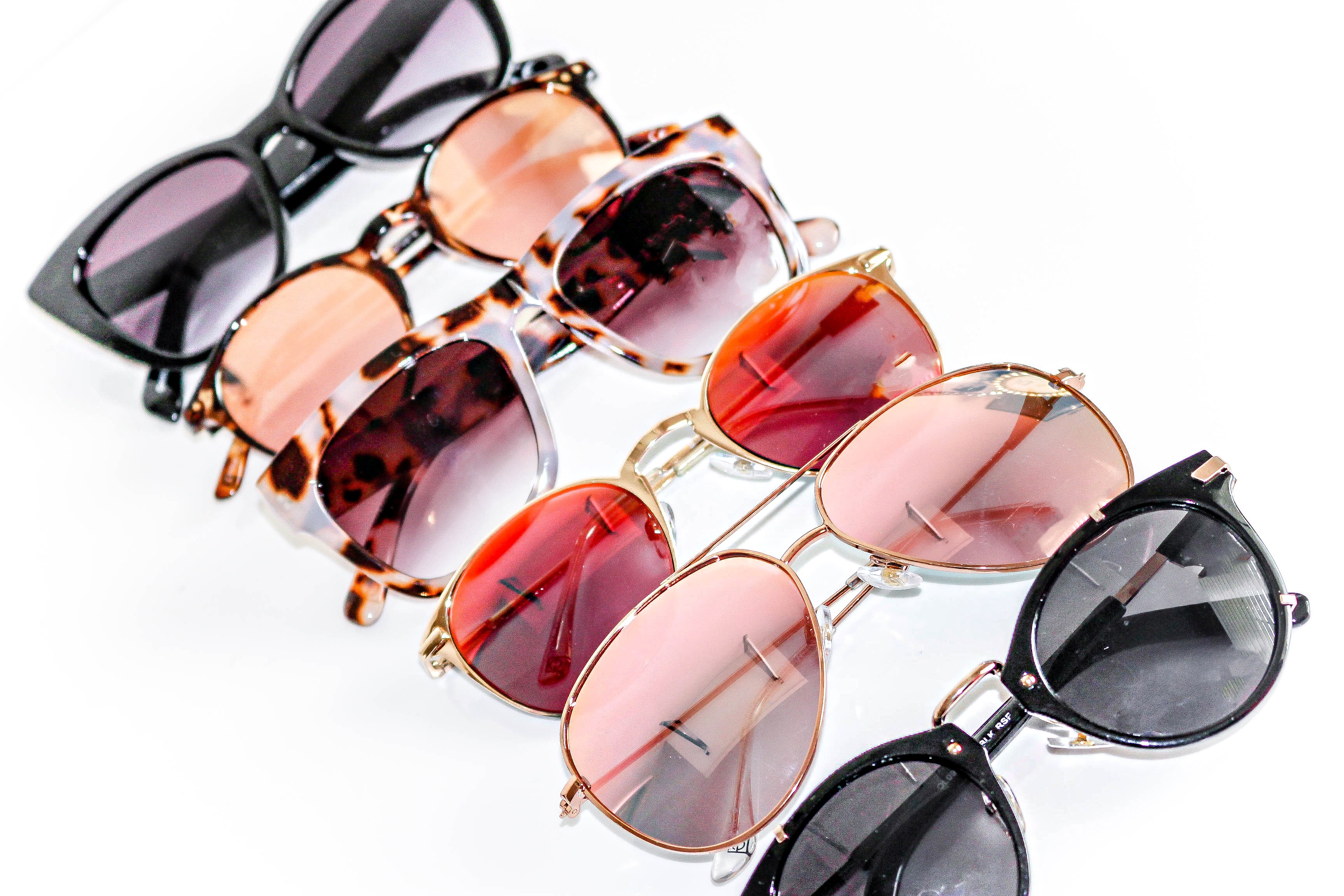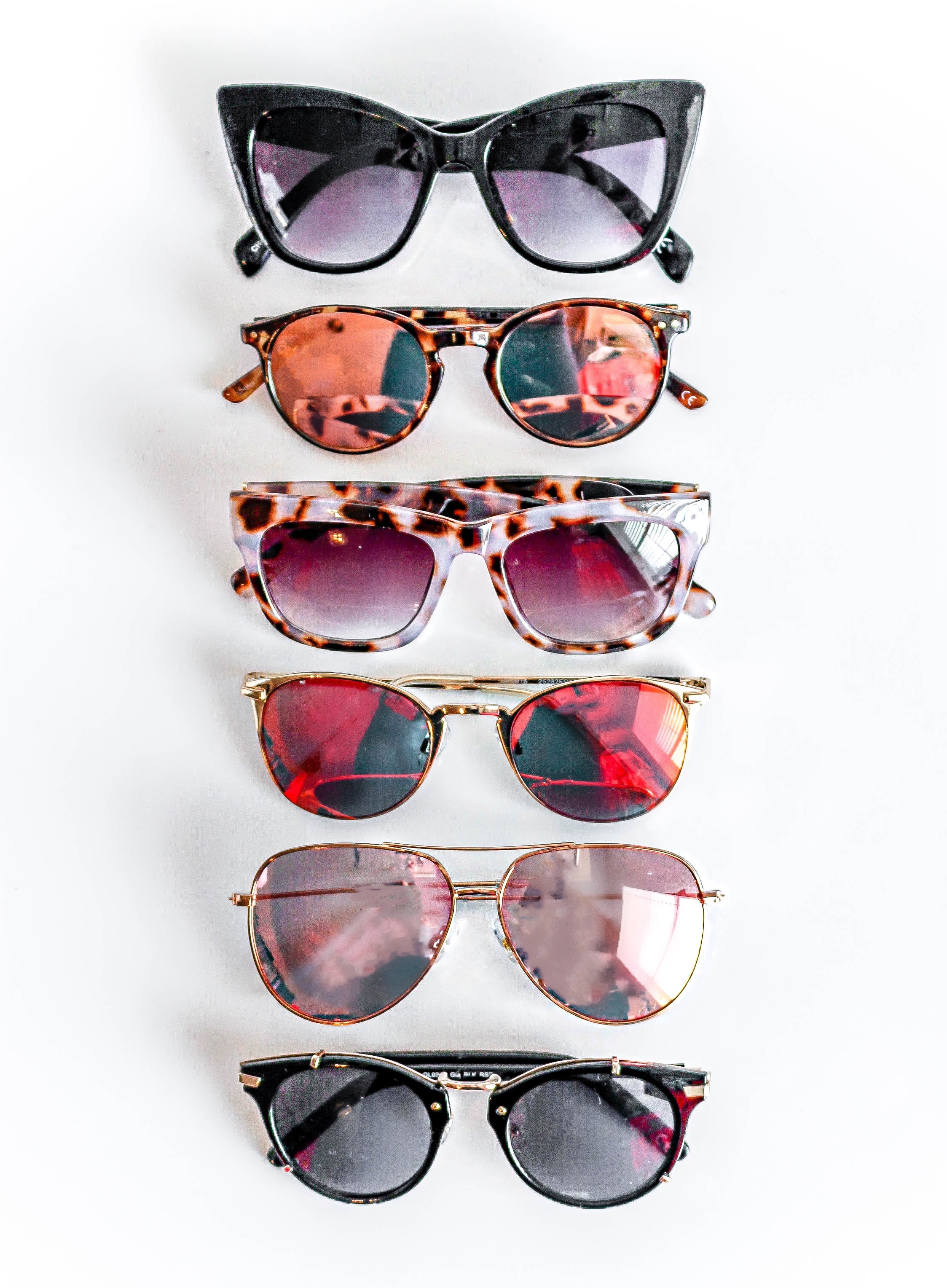 Shop the sunnies (from top to bottom):
black cat eye shades (the ones I'm wearing) | tortoise shell rose gold lens | milky gray tortoise smoke gradient lens | gold frame red lens | gold frame aviators rose gold lens | black frame gray lens
If you know me at all, you know that I am obsessed with sunglasses of all kinds. I truly don't know if I have ever found a pair of shades that I don't like actually, haha! Sometimes, I am totally willing to splurge on a new pair for the summer, but if there's ever an opportunity for a good deal, you better believe I'm going to take it! That's one reason why I was SO excited to introduce you all to Foster Grant sunglasses because they are truly durable and super on-trend, but also so incredibly affordable. I mean, it's hard to find anything of value these days (at least in the fashion world) for only $20-$30. And these sunnies seriously look like everything the stars are wearing right now! Talk about a look for less!!
With the amazing price point and the wide array of styles from Foster Grant sunglasses + the fact that all of their shades are 100% UVA/UVB protected … I'm not sure that you'll find a better deal for your summer sunnies!
Definitely be sure to visit their site to shop around because the 6 pairs I have are only a SMALL amount of styles compared to their wide variety of inventory! And if you find a pair (or 10) that you love, use the coupon code Foster20 to receive 20% OFF! This coupon code will last you throughout the entire summer and will expire on 08/30/17.
Tag me in a pic of your new shades if you buy some of these cute sunnies – I would love to see them!!
xo, P
*This is a sponsored post written by me on behalf of Foster Grant sunglasses.