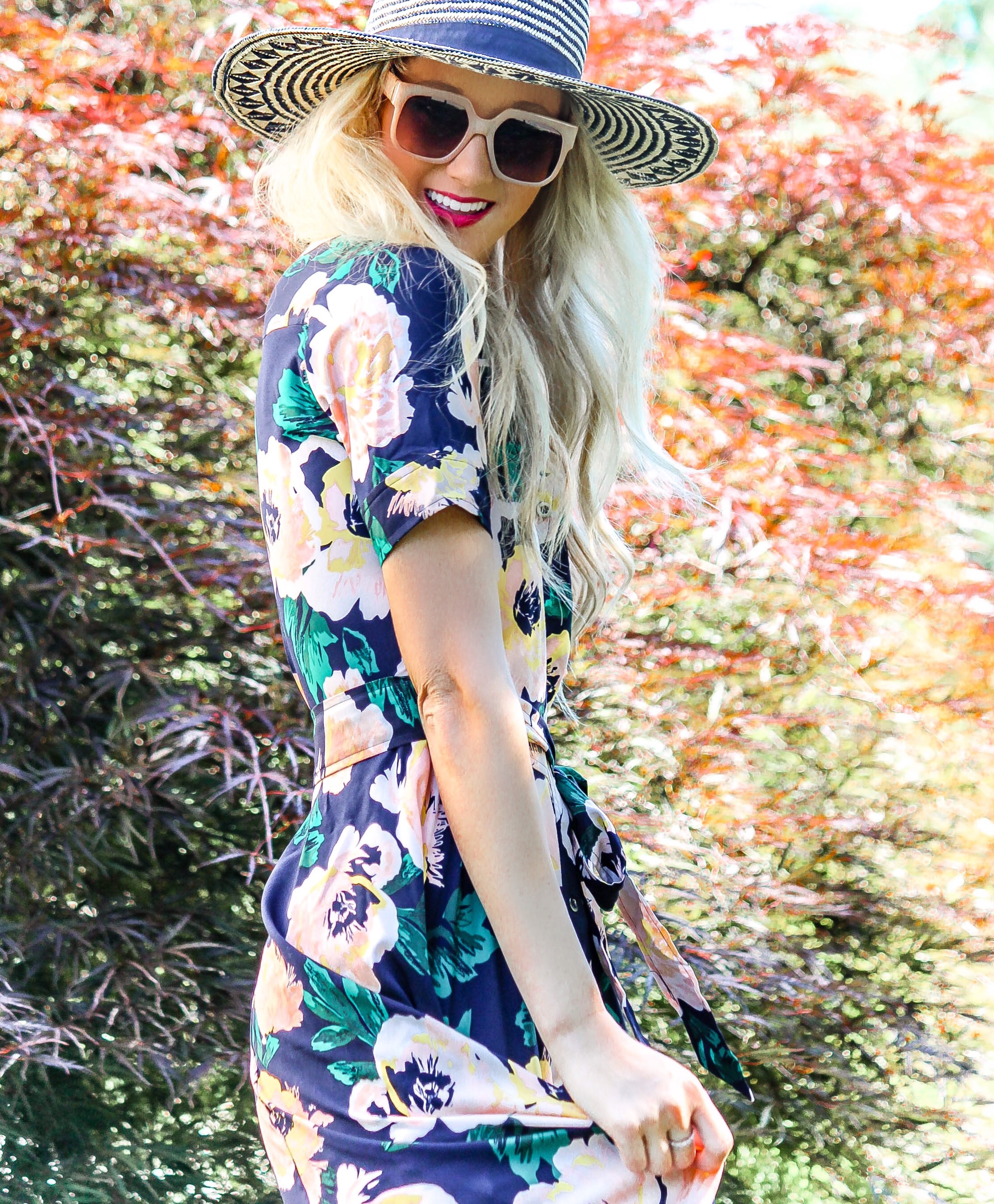 I'm constantly getting asked how I do my hair, what I do to get so much volume, if my hair is just naturally thick, etc etc etc. Well, I can tell you that my hair is actually not very thick at all … I like for it to look thick (what girl doesn't?), so I always use a few of my hair secrets to make it appear that way. I actually have very fine hair – just a lot of it. And since my hair's texture is naturally frizzy and texturized, it makes it a bit easier for me when I tease my hair.
However, some people hate teasing their hair (and it's probably not the best thing to do either since it causes some damage over time), so I have a couple of tricks for you all to try in order to achieve more volume all around and look like you just got the perfect blow out!
In the photos above & below, I tried a different technique to my everyday hair routine. I typically use a curling iron or a wand to achieve my wavy curls, but instead I used T3 Micro's new hot roller set (no curling iron involved). I was so surprised at how well my hair actually held the curl AND how much more volume my hair had instantly. In these photos, I didn't tease my hair at all, and it still had lots of volume – even underneath the hat (which y'all know is a MUST for this hat-loving girl)! That's when I knew that I had to share this secret with you all!!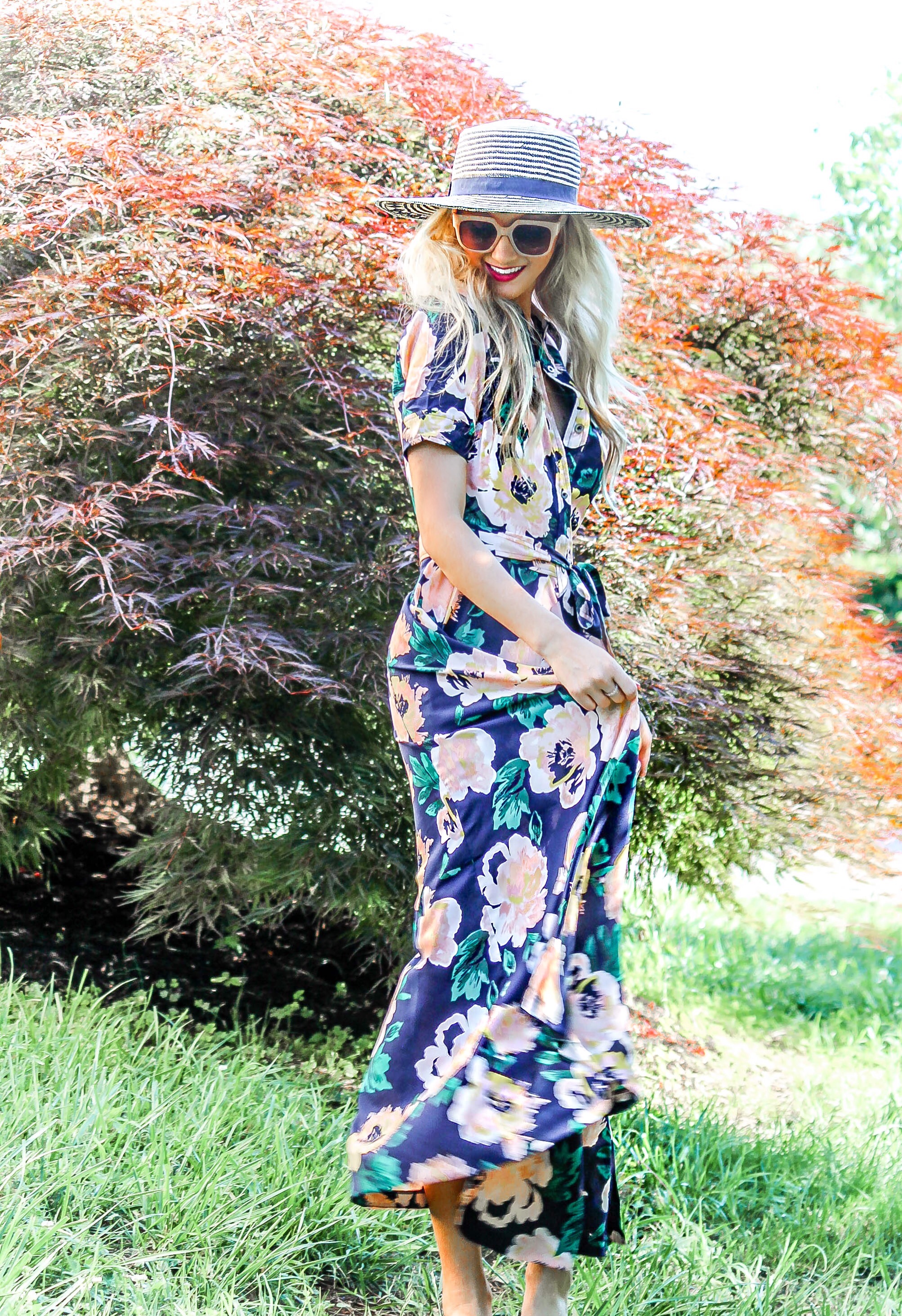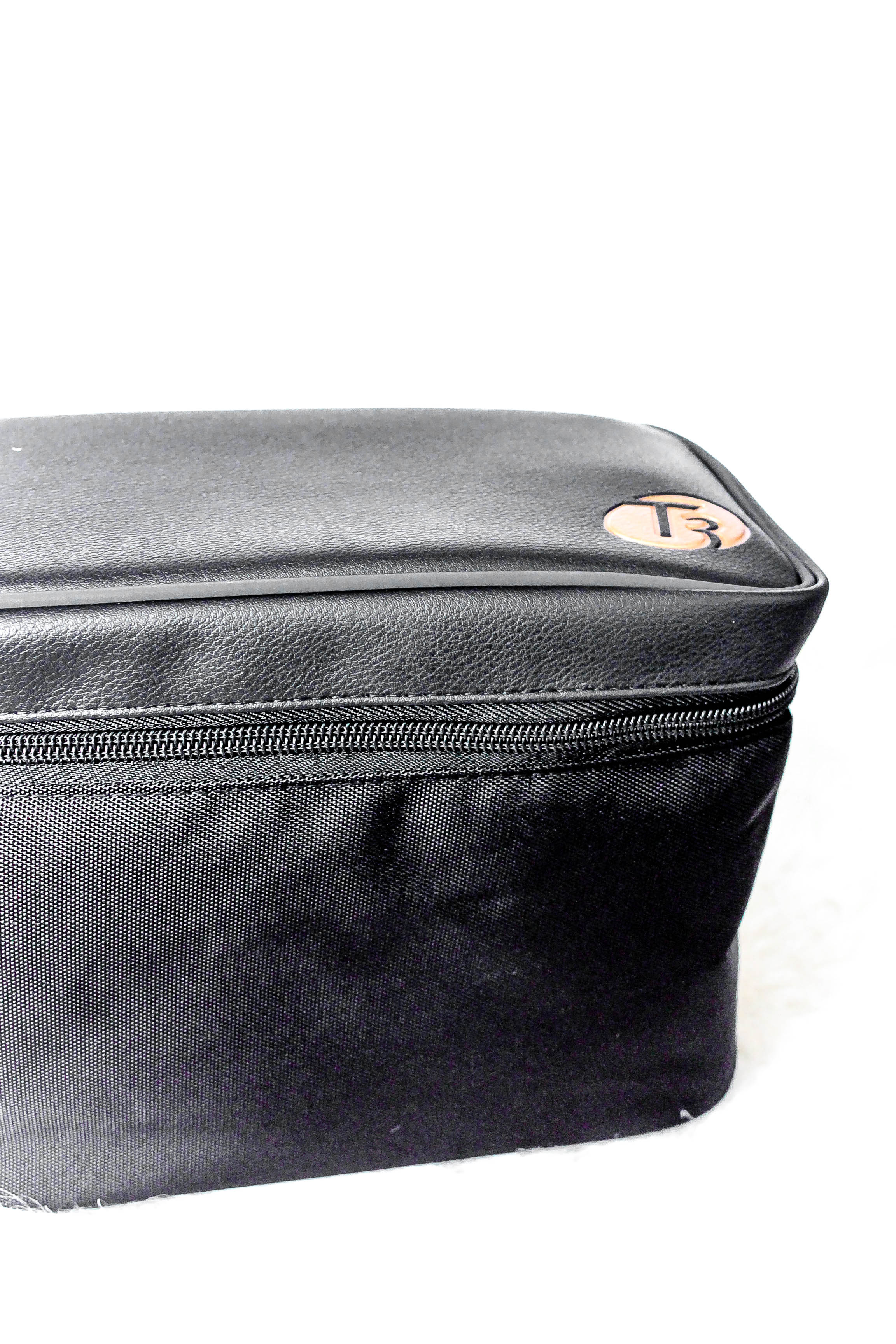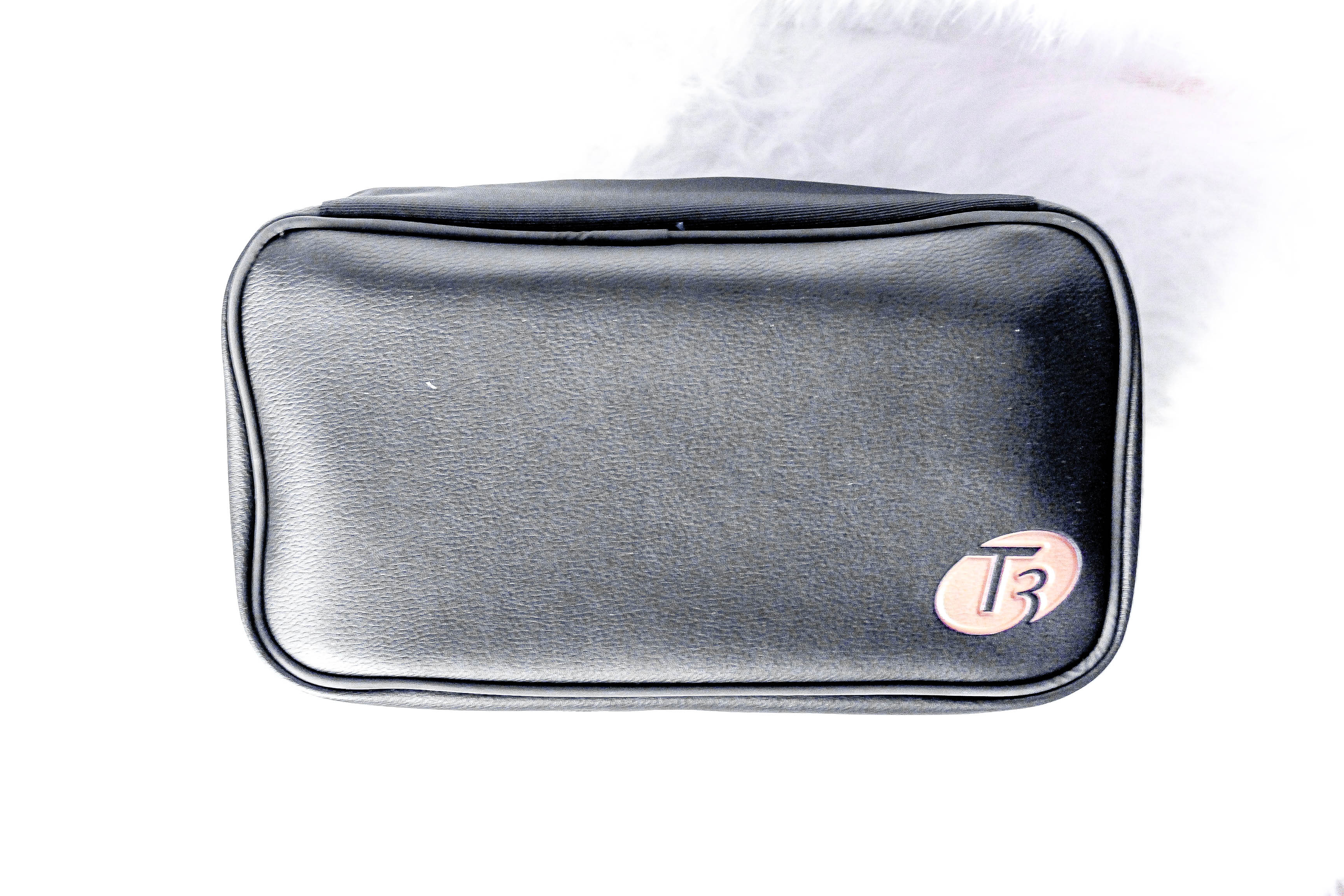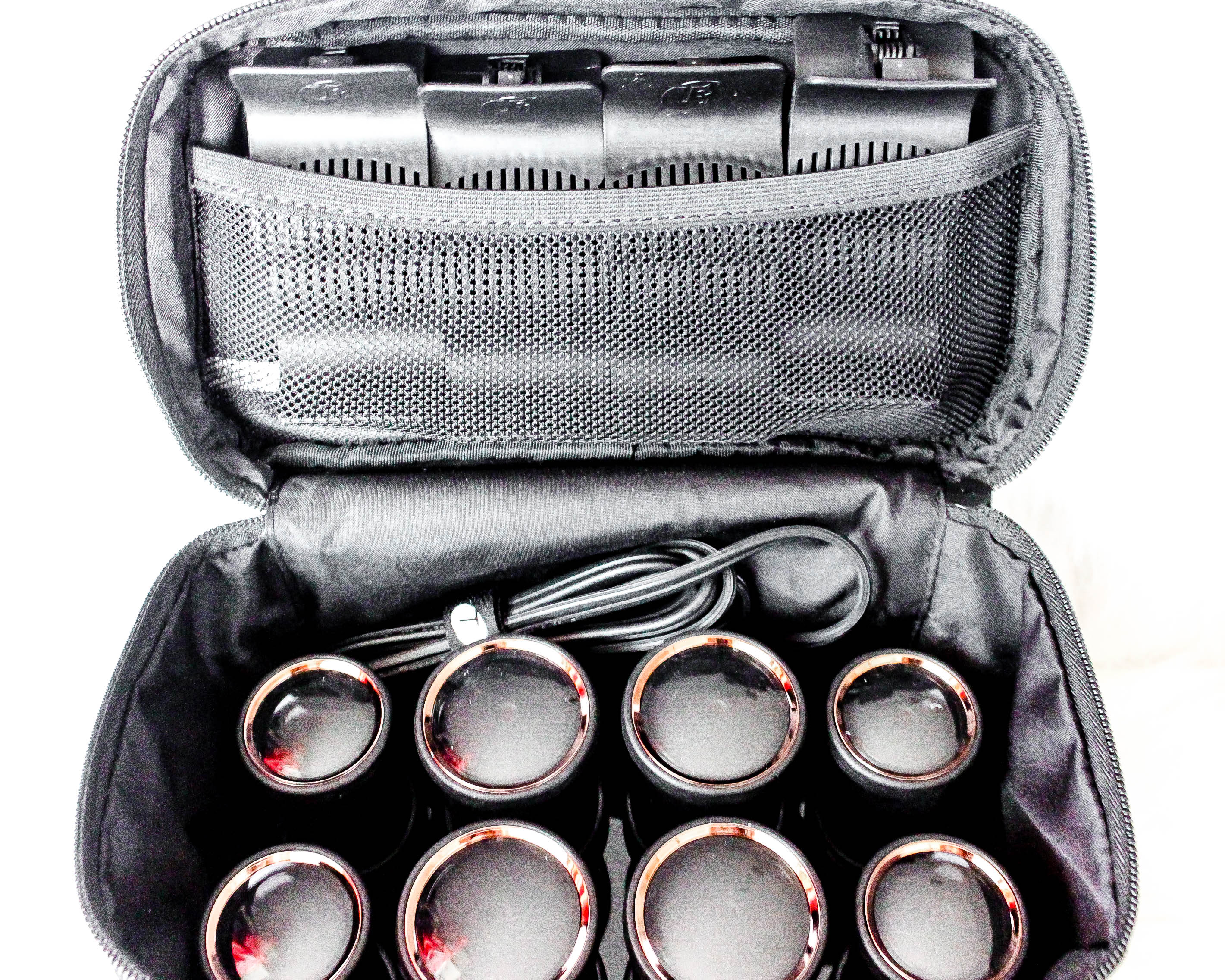 I absolutely love this case that the rollers come in. This makes it so easy to travel with them because there's a specific spot for the rollers and for the clamps. I will definitely bring them on my next trip because unlike the other hot rollers I've tried in the past, these are actually SUPER lightweight!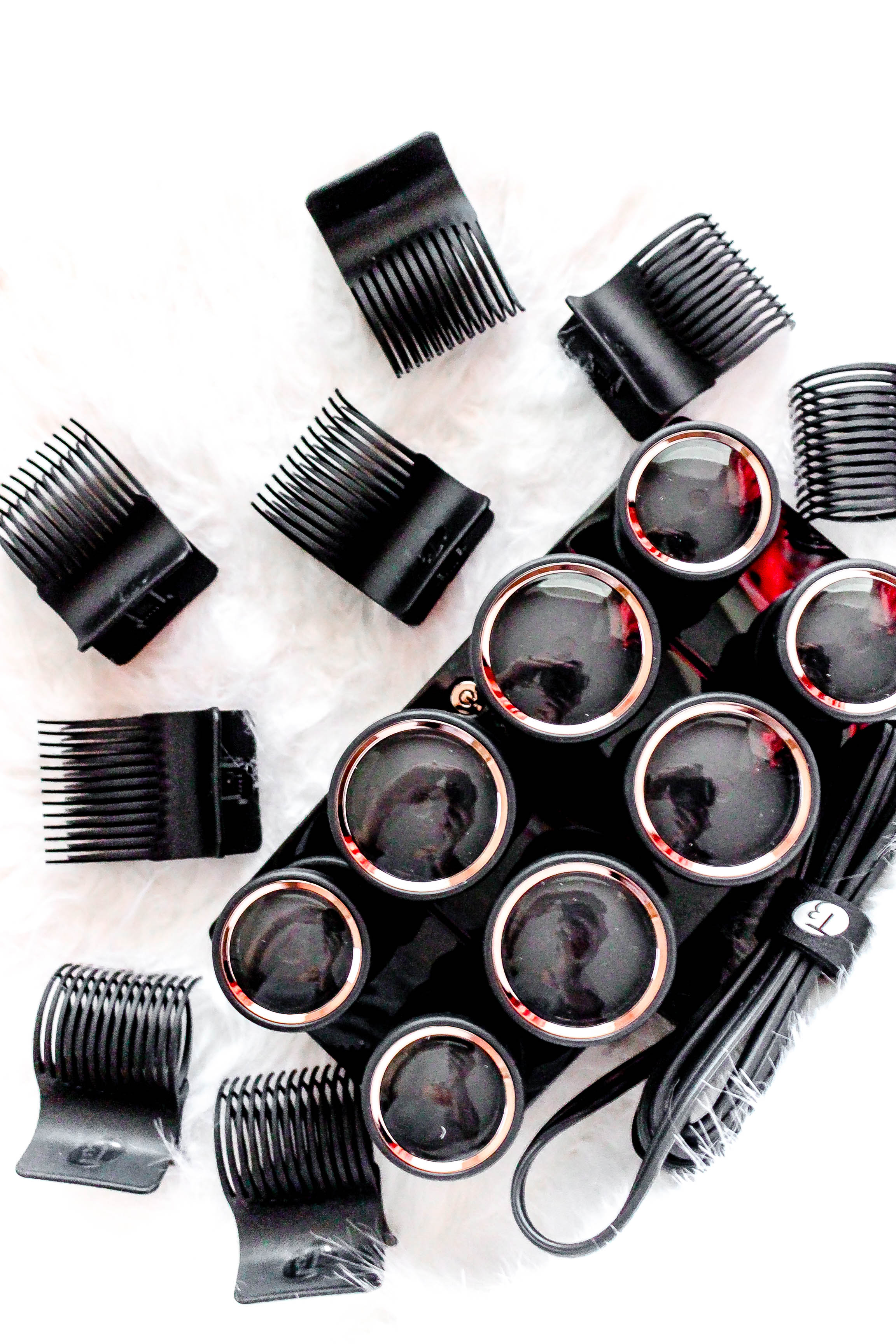 The set comes with 8 rollers total and clamps for each. There are four 1.75″ rollers and four 1.5″. I like actually love that there are different size rollers because pro tip … if you use the larger ones on the top layer of your hair, you will instantly get more volume, while using the smaller ones on the bottom layers of your hair help hold the curls in the places around your neck. If you used the bigger rollers underneath, the curl (or wave) may not hold as long.
Another tip, you want to be sure and curl the rollers allllllll the way up to where they are pretty much touching your head (without getting burnt, of course). Trust me, it doesn't look pretty to stop your roller half way because that defeats the whole purpose of getting that voluminous look from this set.
When all your curls are completely cooled off, you can take the rollers out. At this time is when I always turn my head upside down and use this dry shampoo (sparingly) all over my head. This will give you even more volume without having to tease your hair. If there's a flat spot or if you just want even more volume, then you can carefully use a teasing comb (this one is my fave!) & hairspray to add some more umph! 😉
I know a lot of people use mostly curling irons and wands now a days, but I want to encourage you all to try out these hot rollers! They will definitely give your hair some extra volume that it's lacking, and then if you want more curl after the fact, then go over the ends with your wand. Simple as that!
Do you have any special hair secrets?? If you do, please share in the comments below because I am always on the hunt for beauty tips! Also, stay tuned for a hair (and makeup) tutorial coming your way!!
xo, P
Thank you to T3 Micro for partnering on today's post!