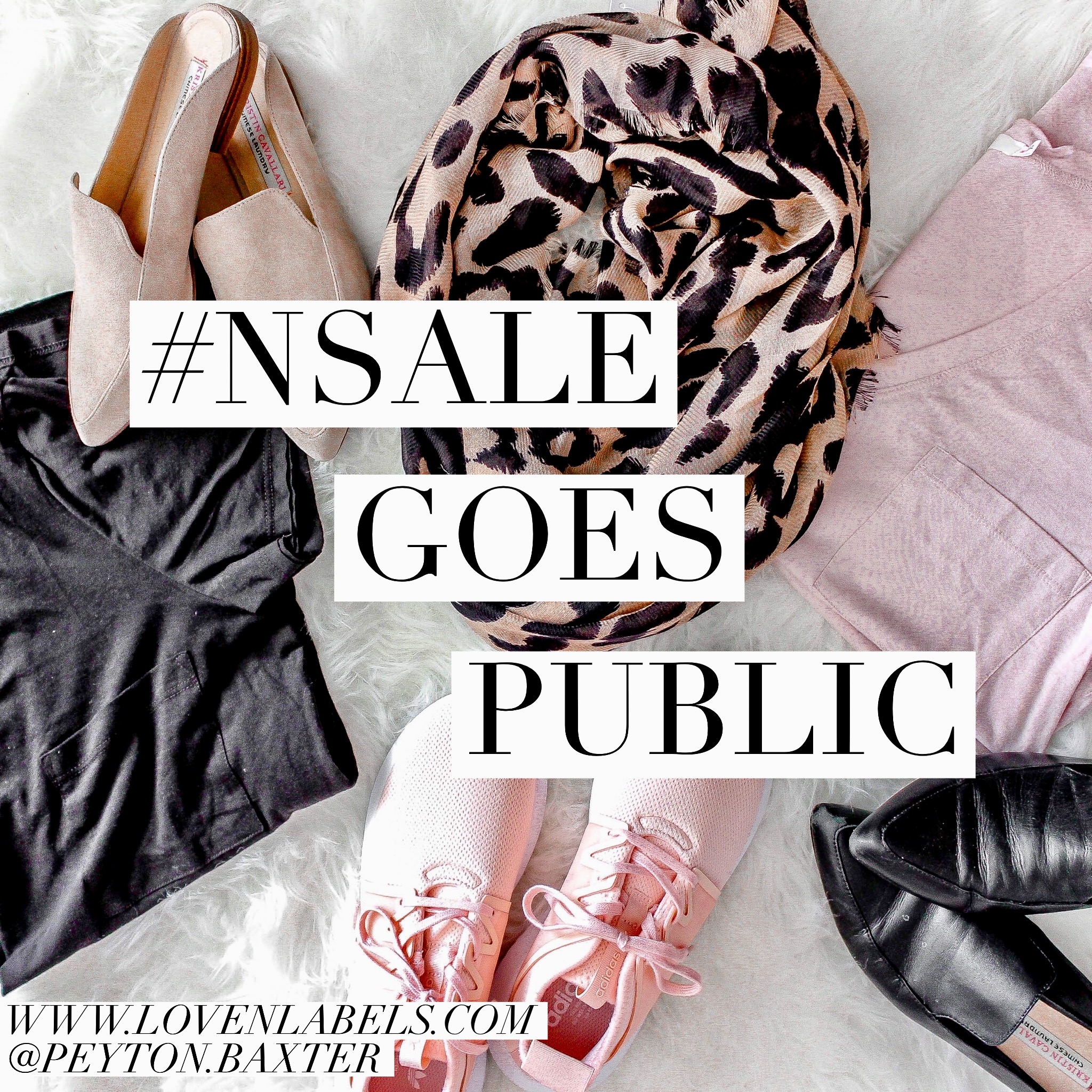 It's (almost) July 21st, which means that it's time for the #NSale to go public!! Everyone will have access to the Nordstrom Anniversary Sale beginning tonight – more specifically, July 21st at 2:00AM CST. If you already have your eyes on a few pieces that you just can't live without, you better make sure to set an alarm to wake up early and buy them ASAP because stock is going to start selling out faster than you can add it to your cart. Not kidding.
With that said, if you are a cardholder and have early access to the sale, make sure to go ahead and purchase all of the items you have your eye on at this time before it is opened to the public. I've made the mistake before of waiting too long, and now, I still don't have that pair of booties that I wanted because they sold out quickly after the sale too. 🙁 Don't make the same mistake I've made in the past!
I shopped the early access sale (read more on my top picks so far HERE), so I actually just received my first shipment of purchases. Since a lot of things are already selling out rather quickly, some of the pieces I ordered are on backorder and won't be here for awhile, but in the meantime, I thought I would go ahead and share my personal reviews with you all about the items I've received so far. I was actually just trying them on randomly when I decided to snap a few iPhone pics to document and review for you guys.
If you follow other bloggers, I'm sure you have either 1. heard all you want to hear about the NSale or 2. have read review upon review about almost every single piece in the sale. Well I, too, have been reading others' reviews (almost nonstop) and can honestly say I'm getting tired of myself even talking about this sale, haha! So trust me, I feel you if you're getting annoyed. BUT I know I have a lot of readers who genuinely want to know my opinion on the sale items and want to hear how certain things fit, what I like/don't like, what they should buy/shouldn't, etc etc etc. I love being a help to you all in any way that I can, and after analyzing some stats, I can see that anytime I publish a blog post about this event or give my opinion about sale items on social media, a lot of you seem to be VERY interested and head straight over to Nordstrom's site to start shopping. Yay!
1. LUSH Raw Edge Side Slit Pocket Tee
Review: First of all, I'm a huge fan of a plain, lightweight cotton tee. I practically live in them year-round no joke. I got a few of the LUSH tees last year during the sale and to be honest, I loved this year's style 10x more. The raw hem makes it edgy, which I love, and the V in the front isn't too deep to where you have to worry about the girls or your bra ever popping out. The tee features a side slit on both sides of the top that makes the piece really flattering on any body type. One of my favorite parts of these tops is that they are semi high-low with the back being a little longer than the front. If you scroll down a few pictures, you'll see a side view and see that the back of the shirt covers almost all of the bootaaay. Colors I bought: Black & Oatmeal. (Now that I've tried them on and love them so much, I'll definitely be purchasing one in each of the other colors available.)
Sizing: I got a medium in these because I like for my basic tees to be a little bit oversized so I can wear them with leggings, tie a front knot, or front tuck the tee into jeans. I'm also 5'7″ which means I have more torso to cover than some people. I would say that I probably could have gotten a small (which is what I wear in tops that I want to fit) in these, and they still would have looked oversized. If you want yours to fit and not have that oversized look, I would order one size down from your regular size.
Colors Available: Black, Cordovan (aka Burgundy), Eclipse (aka Navy), Heather Grey, White … I expect for them to restock the blush color so I'll keep you all posted!
Normal Price (will go back up to this price after the sale ends): $24.00
NSale Price: $15.90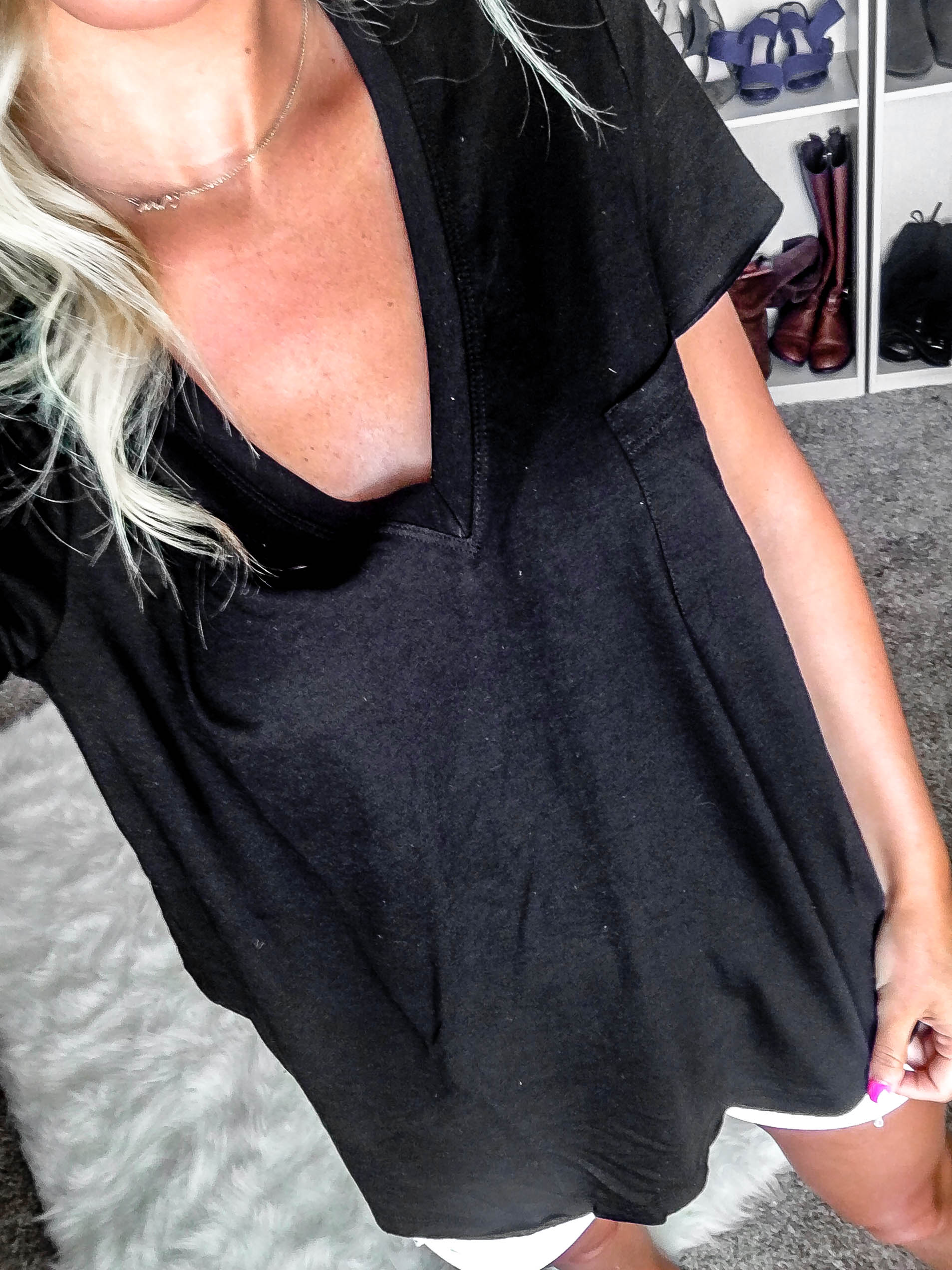 Specifically tried on these tops with shorts so you all could see the actual length.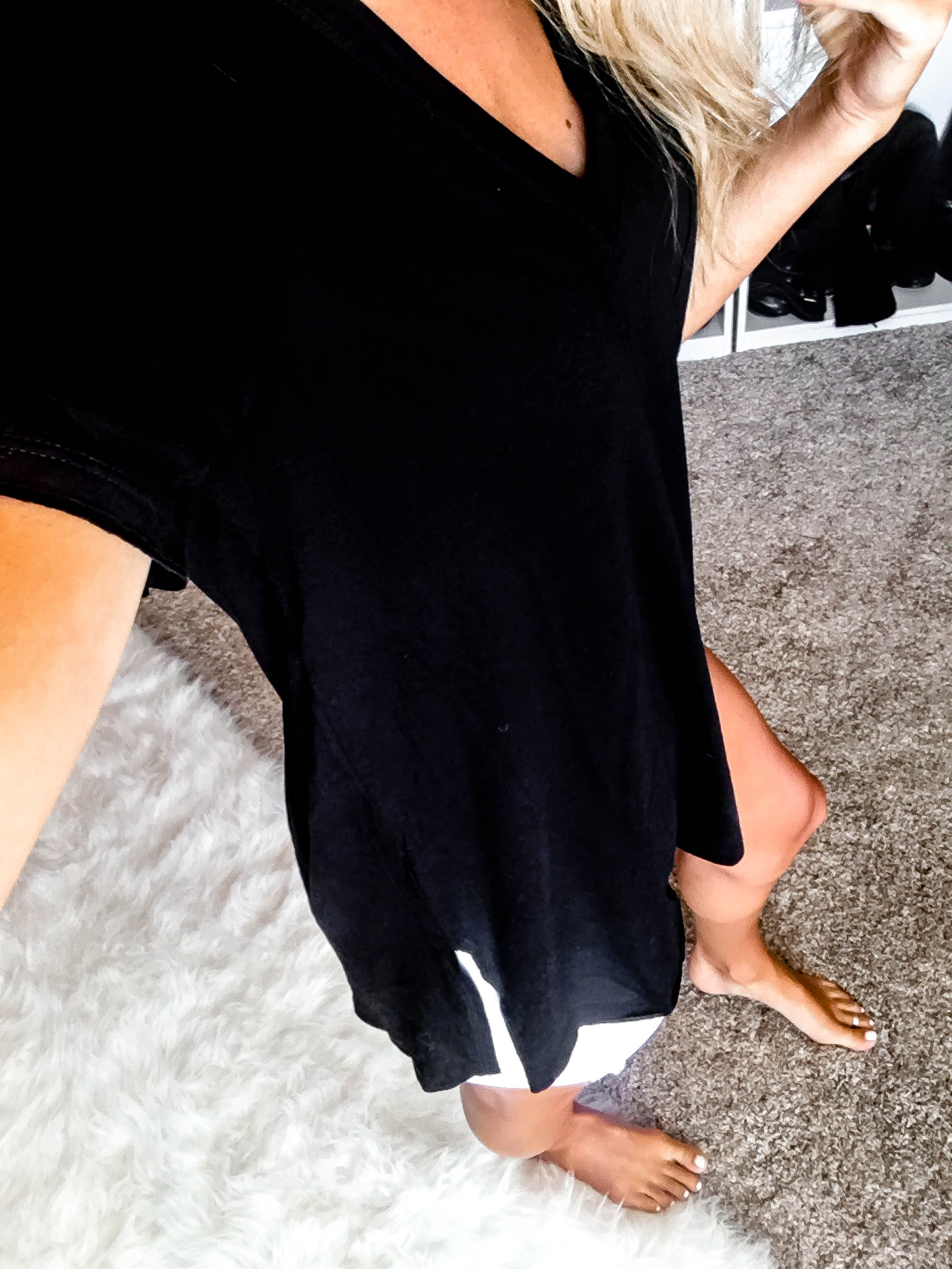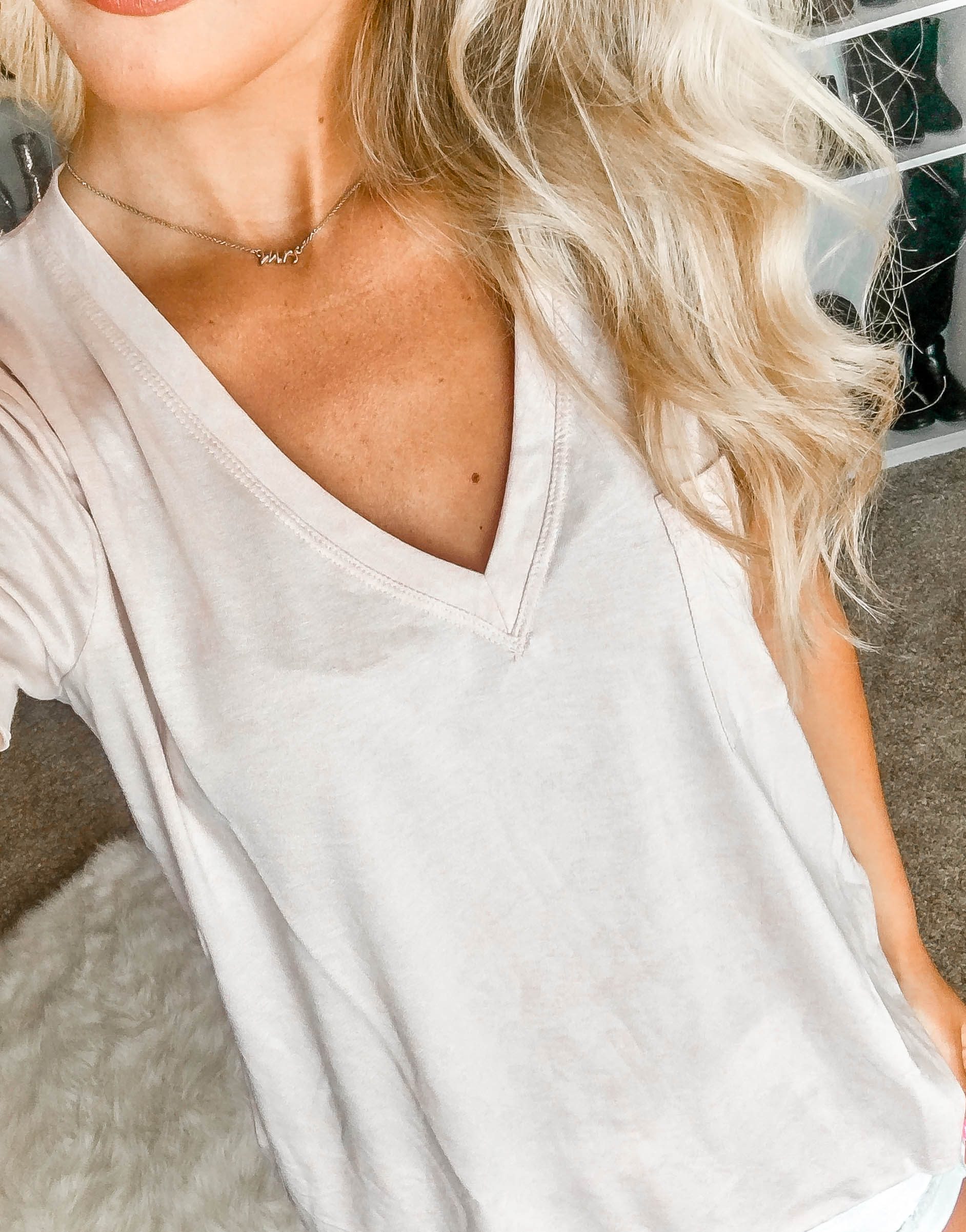 This is the oatmeal / blush color. On Nordstrom's website and in pictures, it looks more like an ivory or grey-ish color, however in person, it definitely looks more like a light blush. It's really pretty! (ps – don't mind the wrinkles, it came straight out of the packaging haha!)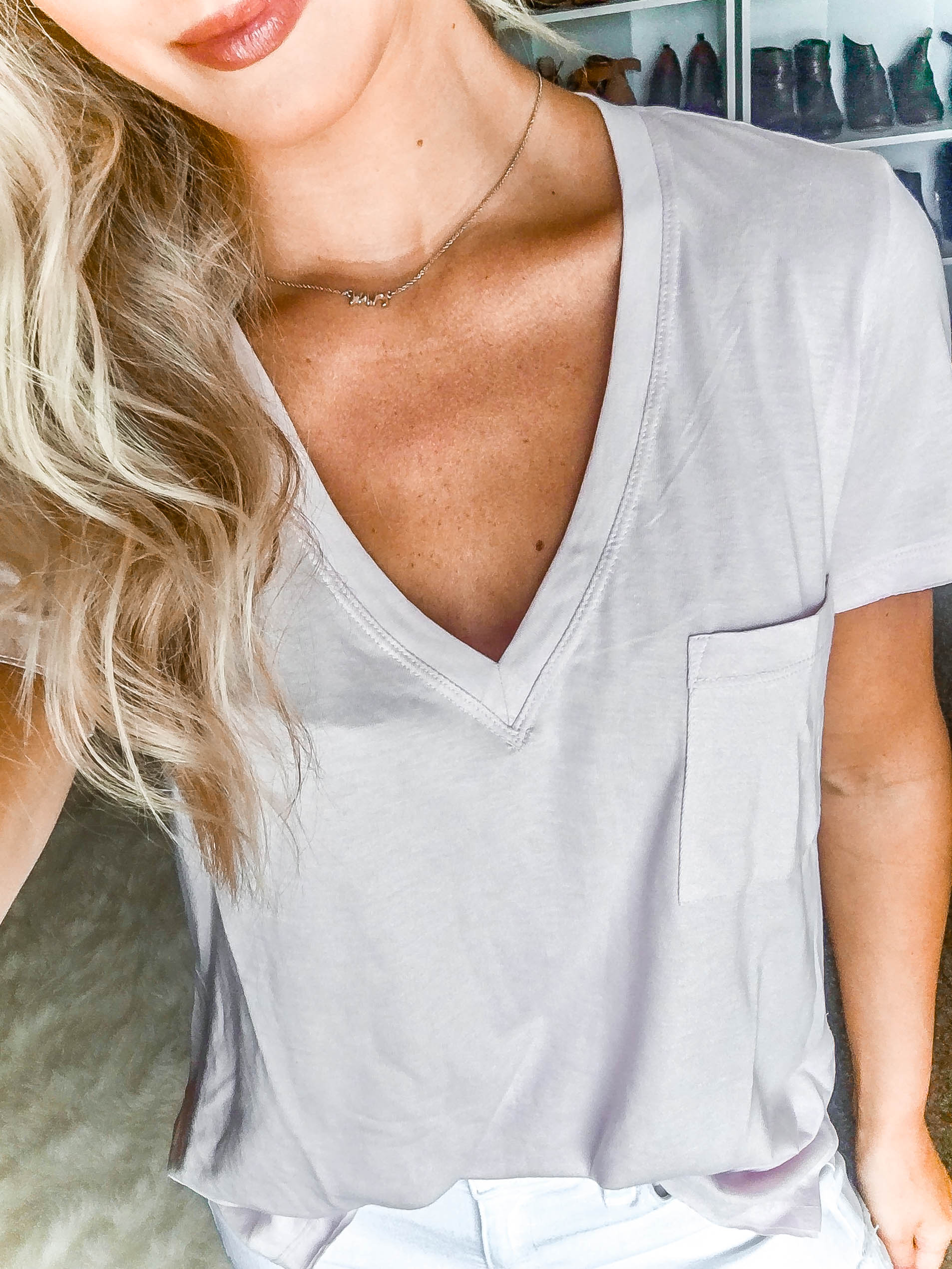 Front-tucked.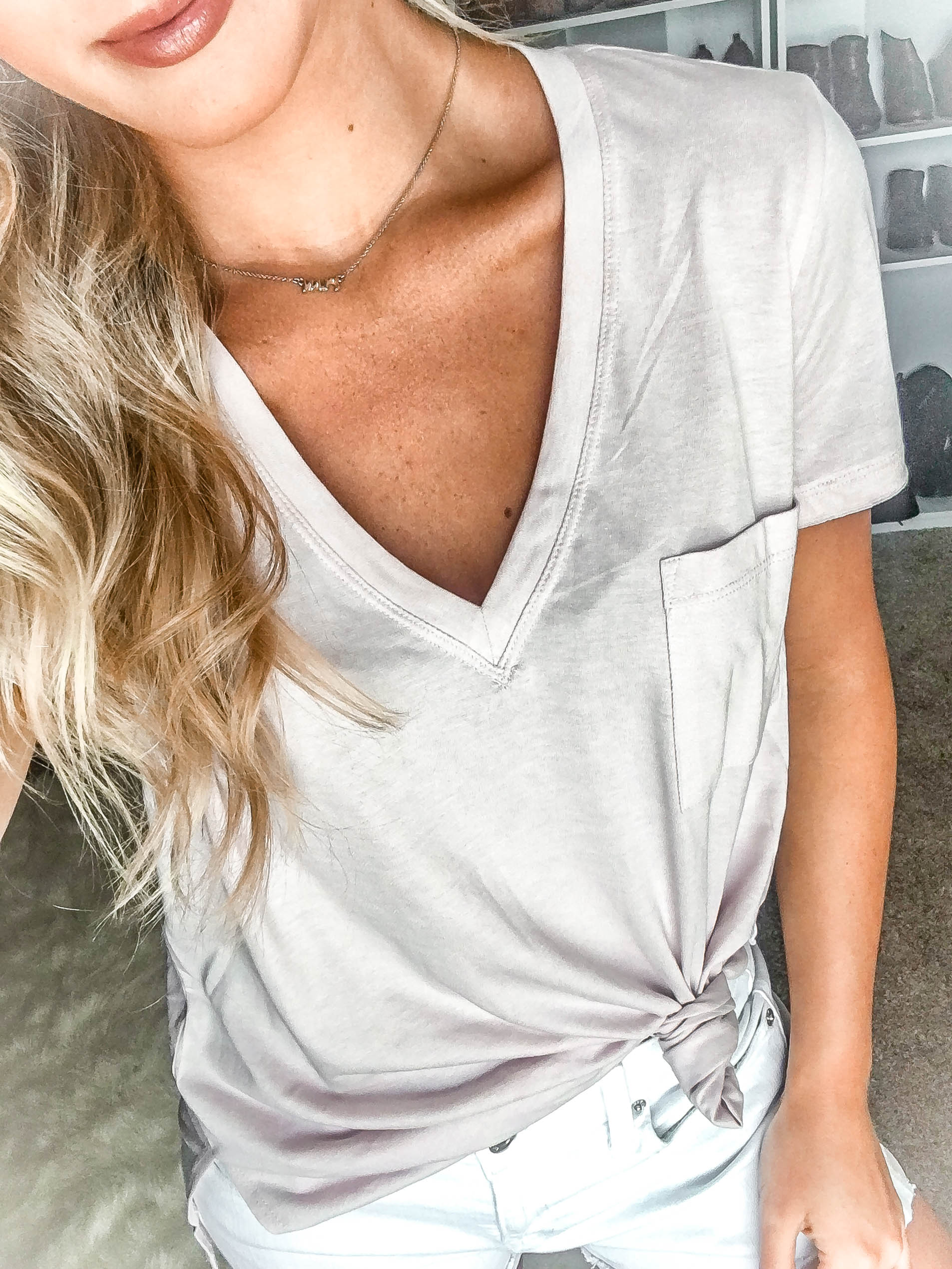 Front-side knot.
Review: LOVE LOVE LOVE this scarf (and love the price even more). I actually had my eye on this last year, and it sold out so quickly that I can't believe I even got my hands on one this year. It's a rectangle shape, but is pretty large. However, with it being large, it's not too bulky because it's pretty lightweight. I feel like I could wear this all throughout Fall/Winter/Spring. And the print? Leopard is like a neutral must-have in my book. Unfortunately, this one is sold out right now, but I expect that they may restock it once the public sale starts so I will keep you guys posted. Stay tuned to my Insta/IG Stories because that's the first place you'll hear of something being restocked! You may even want to turn on post notifications for my IG page so that you don't miss out on any restocks, but I know that may get annoying for some people overtime. But either way, just keep a close eye!
Sizing: Rather large. Rectangle shape. Lightweight. Blanket scarf style.
Colors: Multiple colors and styles of blanket scarves found HERE!
Normal Price: $19.00
NSale Price: $11.90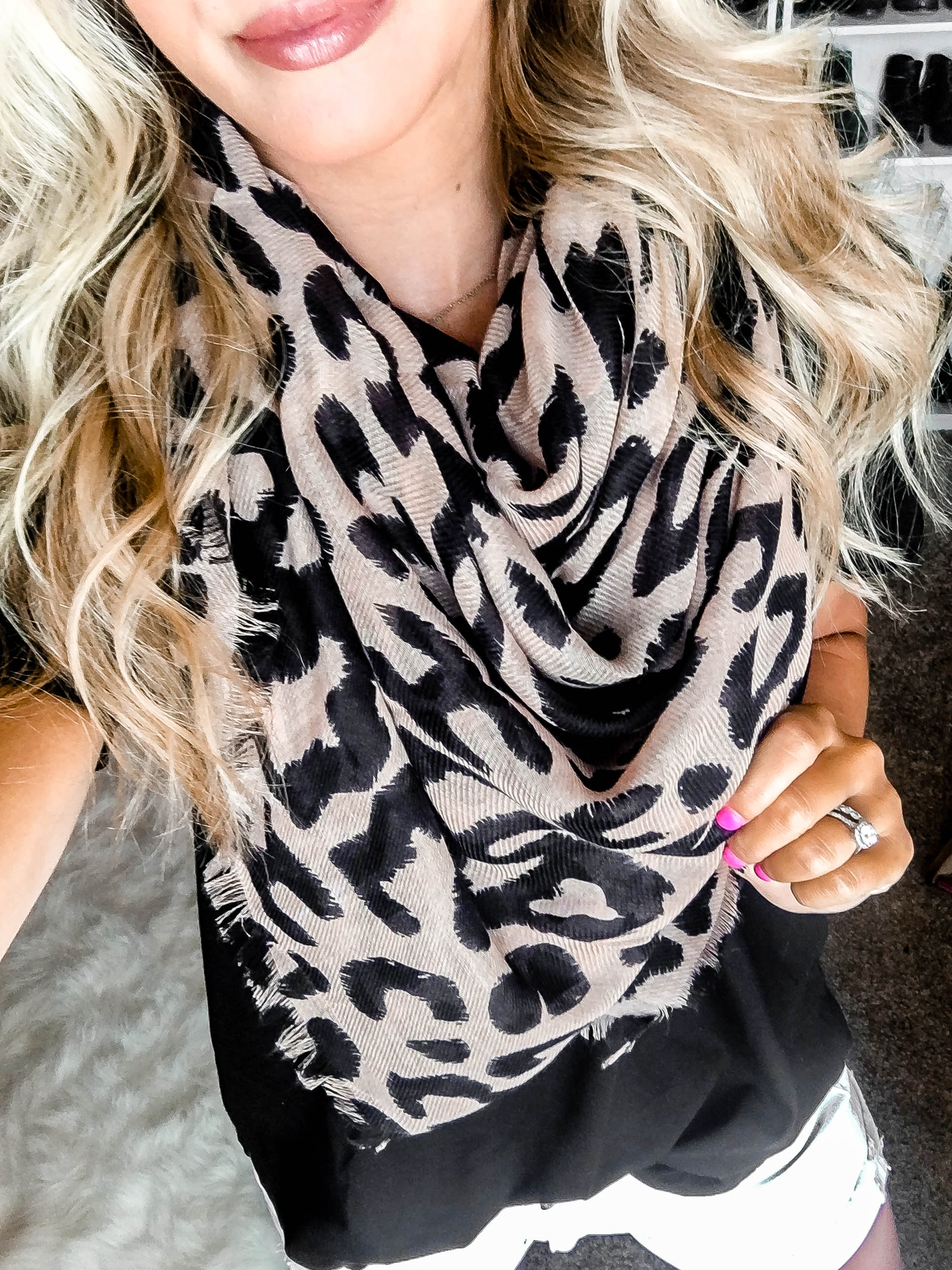 Review: I've been looking for a style of tennis shoes just like this for awhile, but most of the ones I like in this style are almost $200. I have a hard time spending a ton on athletic shoes because I'm weird and would rather put that money toward a new pair of heels or booties (that I have too many of already haha). I literally have 1 pair of athletic shoes that I've ever bought for myself (they are so beat up not) and then a couple pairs that I was given while I was a student-athlete at Tennessee. However, those are all BRIGHT orange. So … it was time that I break down and purchase a new pair. I loved the color of these so much, and best part .. they were under $80. That's pretty good for a nice pair of tennies! They are super comfortable for me, but I will say that they are kind of narrow in the center where the laces are. I have a narrow foot, so it doesn't bother me but if you have a wider foot or like a looser shoe, then these may not be the best option for you. I will say that they are pretty roomy everywhere else in the shoe though. PS – These keep selling out every time they are restocked, so if you see me say that they are restocked and you want a pair, be sure to purchase them quick!
Sizing: I usually wear a 7 to 7.5 in most shoes, but in tennis shoes or boots (anything where I am wearing a sock), I usually size up to a 7.5. That's what I bought in these and they fit perfectly. Overall true to size.
Colors: This style is only available in this blush color.
Normal Price: $100.00
NSale Price: $74.90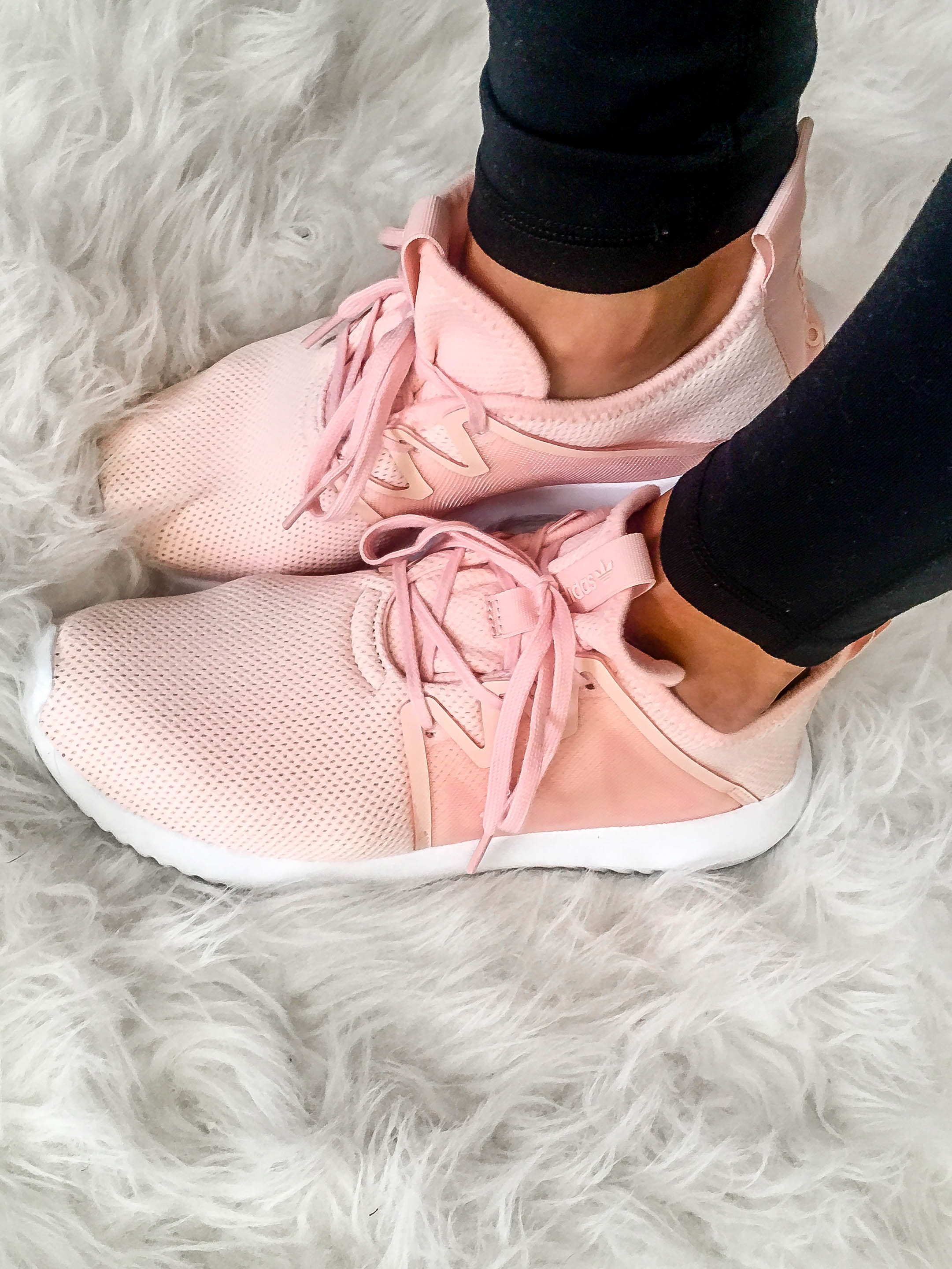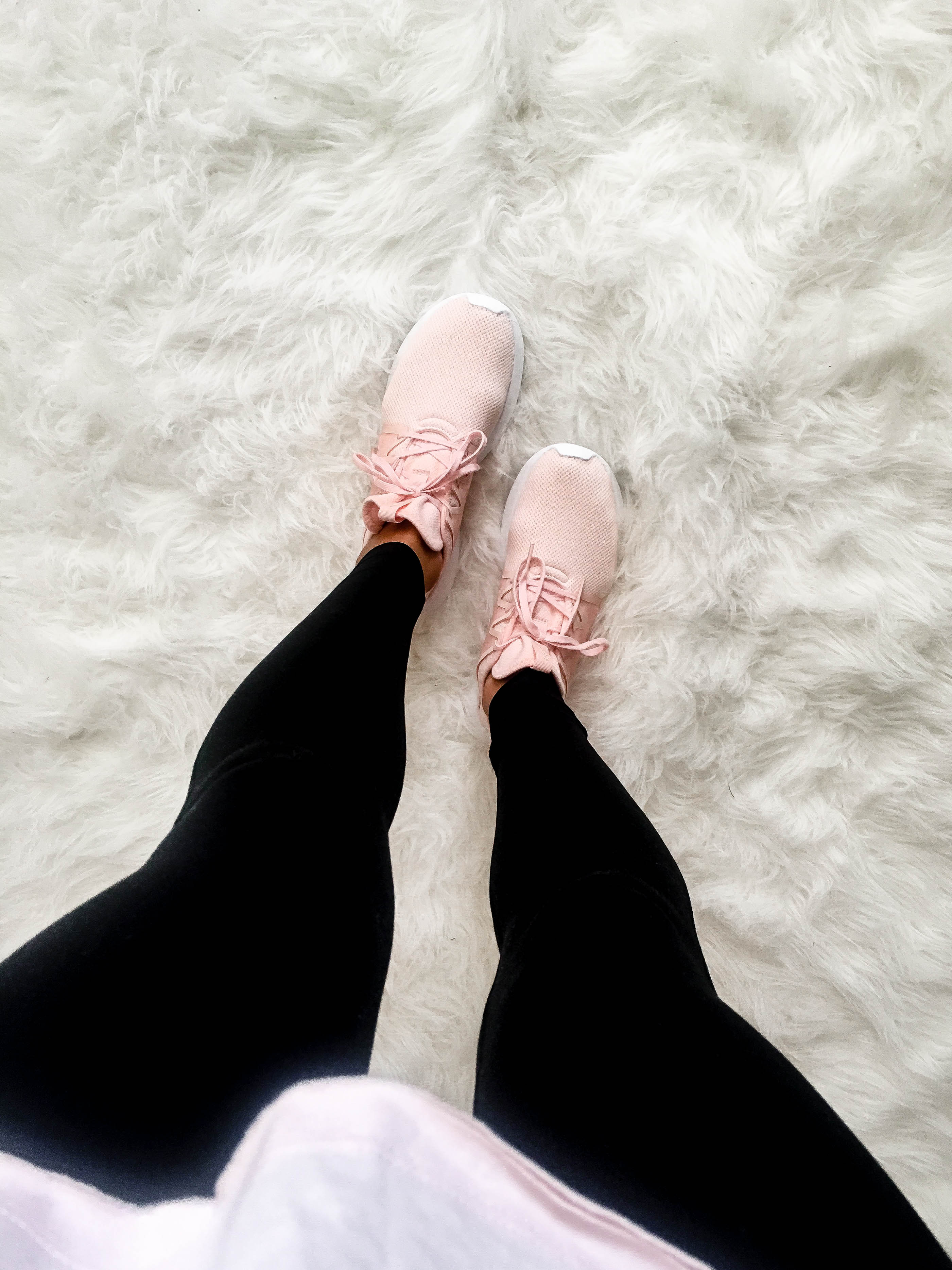 Review: Best. Leggings. Ever. Worn!!!!! Okay, that was dramatic, but it's the truth y'all. I've never found a better pair of solid black, high-waisted, ankle length leggings that I can literally wear to work out in or to dress up for date night with over the knee boots. I got my first pair last year during the NSale, and have bought an extra pair each time that Nordstrom has a sale. They are such a great deal right now that I even bought another pair because I literally live in them throughout the fall/winter months. They are thick enough to dress them up or to work out in without worrying about someone seeing through them, but they aren't so bulky to where you will be uncomfortable. I personally love the high-waist (they cover my belly button) because 1. it helps to suck in your food baby after eating a good meal 😉 and 2. they don't fall down and get on your nerves throughout the day. I even have pretty long legs and they reach my ankles (which I love). Tall girls unite –> you all will love these!
Sizing: I get an XS in these leggings because I like for mine to fit semi-tight. I like when my leggings help to suck everything in but at the same time, allow me to breathe while wearing them LOL. If you're my size and you REALLY want to suck everything in, you could go for the XXS, but they just may not be as comfortable as the XS. Disclaimer: I would typically buy a small in any other leggings, so order one size down in these.
Colors: Black
Normal Price: $54.00
NSale Price: $35.90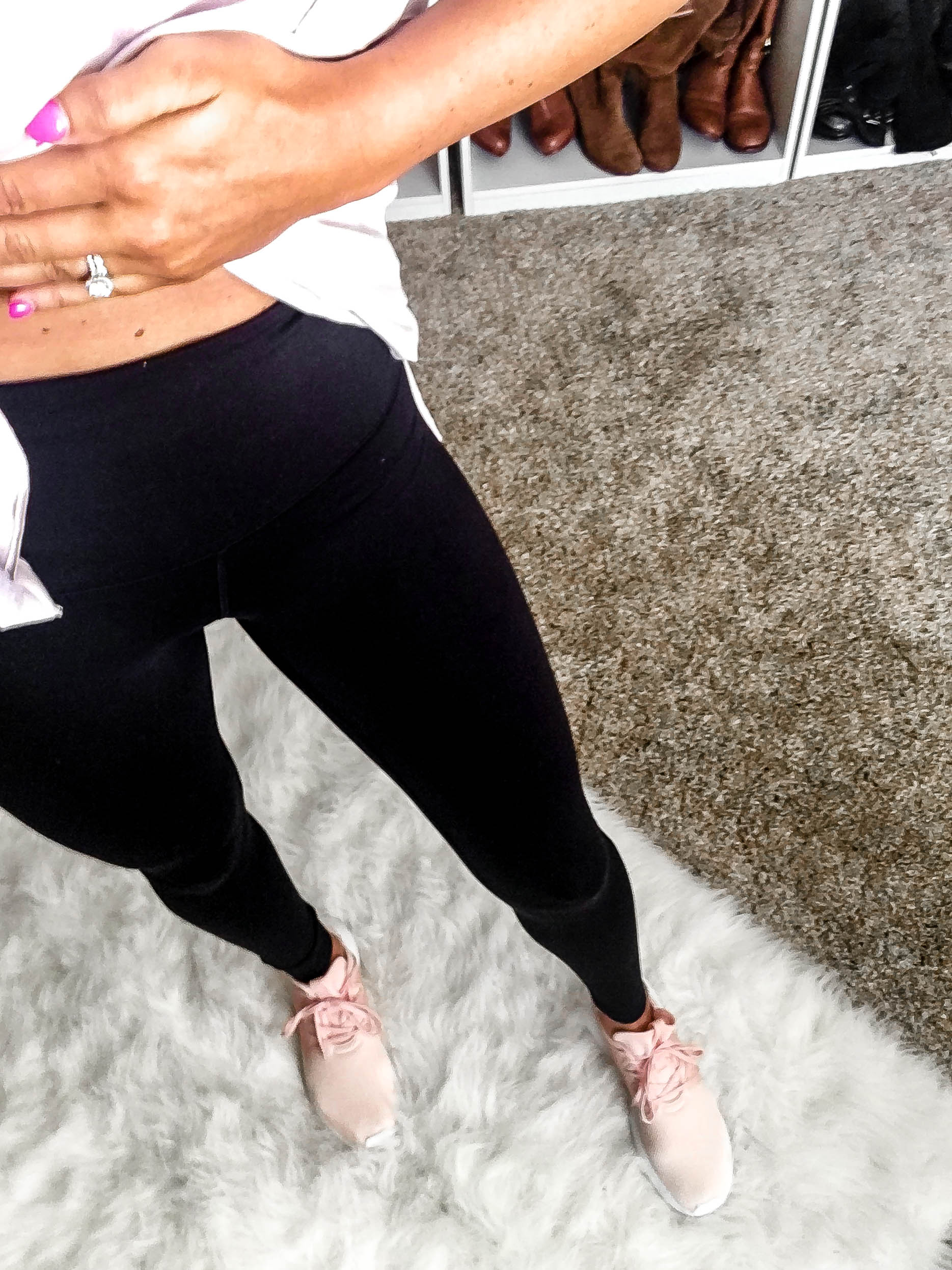 Review: I got these mules in the black leather and grey suede colors a few months ago and absolutely love them. They are SO comfortable and easy to just throw on and go when you're in a rush (which is me like 95% of the time). My favorite part is how easy they are to dress both up or down, preppy or edgy, professional or Gucci-esque. I've recommended these multiple times on my blog, but now I'll really recommend them because they are on a major sale right now.
Sizing: I normally wear a 7 in flats or sandals, but I had to get a 7.5 in these (both the leather and suede materials). Order a half size up.
Colors: Black Leather, Caramel Suede, Grey Suede
Normal Price: $119.95
NSale Price: $79.90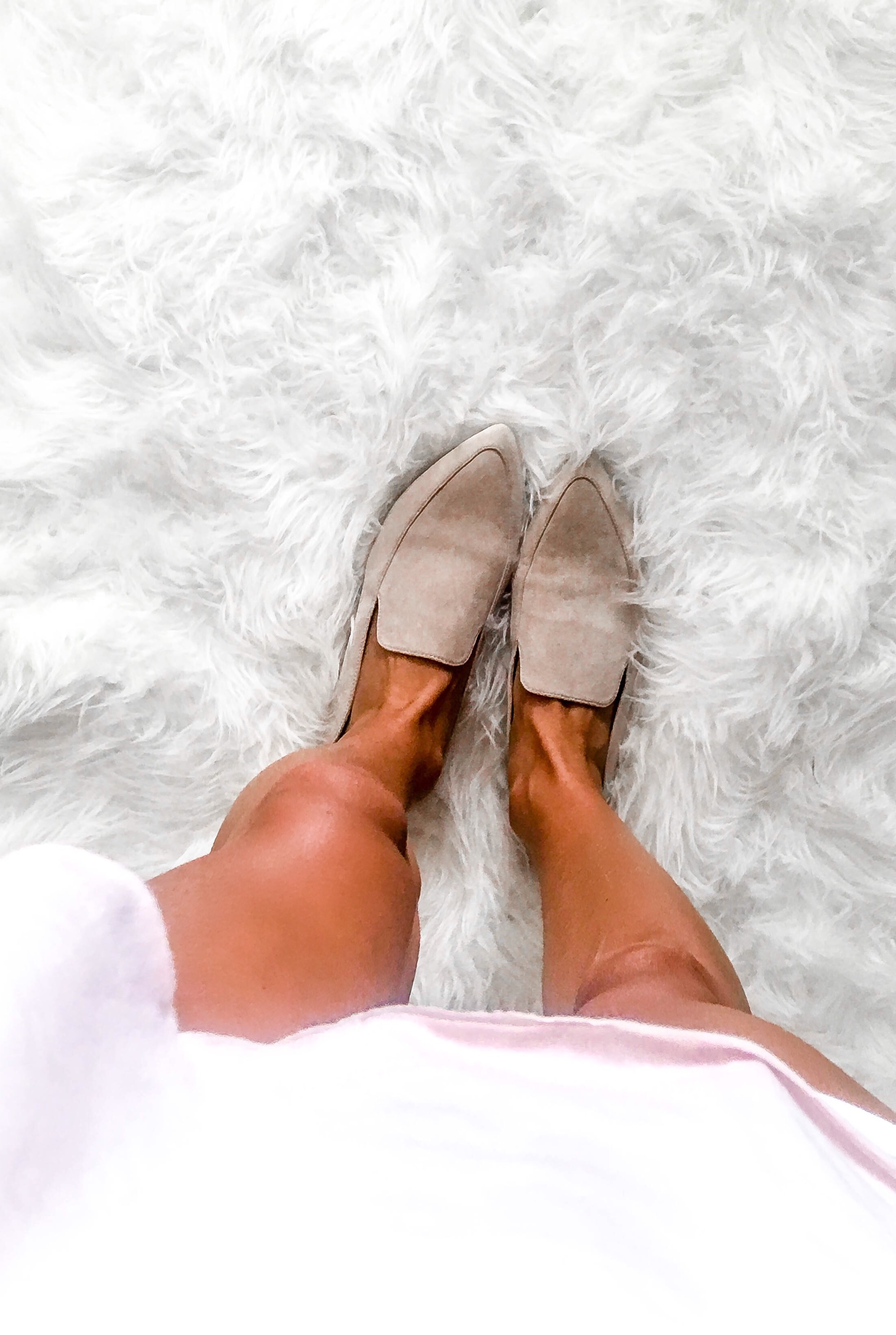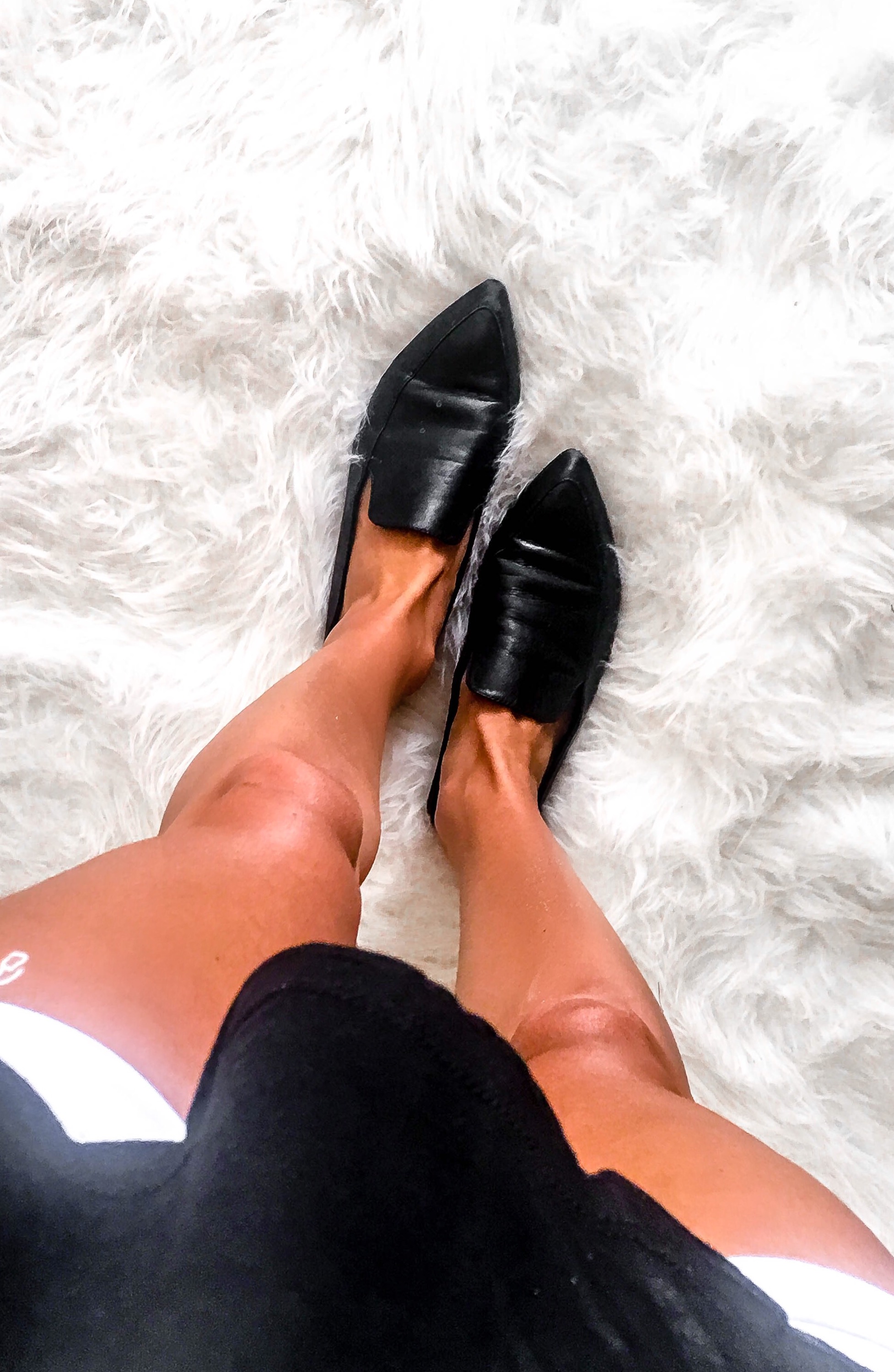 6. T3 Featherweight Hair Dryer
Review: I can't say enough good things about this hair dryer. I got mine closer to the beginning of the year, and I can honestly tell y'all that I've never owned a hair dryer that dries my hair as quickly as this one does (and I have a lot of hair). It's very powerful and even helps to eliminate some of my frizz … which y'all know my hair is naturally frizzy/curly/wavy. Best part of all? It's so light. Trust me when I say it's called the 'Featherweight' for a good reason!
Colors: Black or White – both with rose gold accents
Normal Price: $200.00
NSale Price: $134.00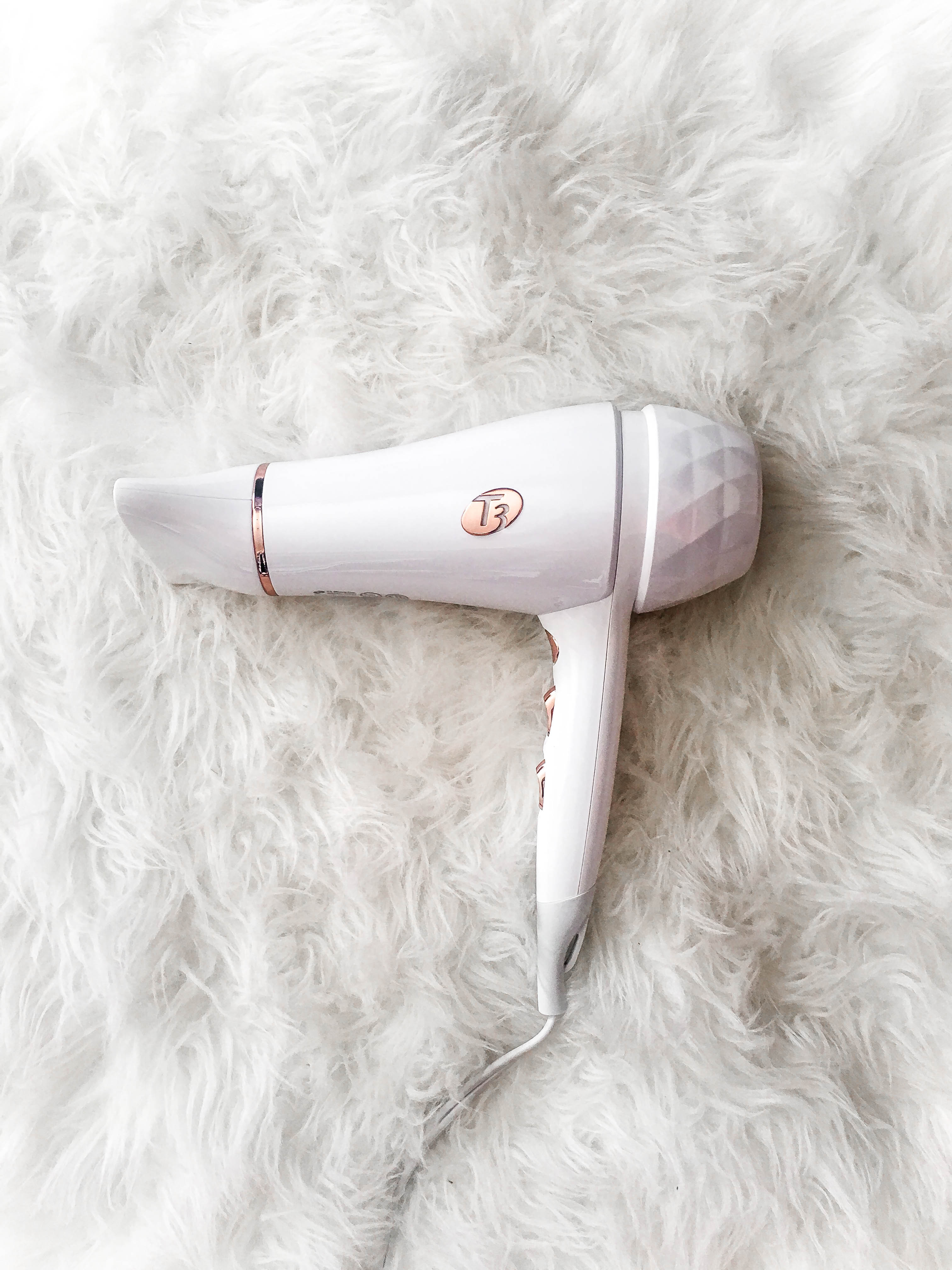 Here are some of the other items I have ordered for Teej and I that just haven't been shipped yet … I'll keep you all posted once they arrive:

---
A few last things to remember:
The public access #NSale begins tonight (technically July 21) at 2:00AM CST.
Once you find the pieces you have had your eye on, add them to your cart immediately and purchase them ASAP. Products will sell out 10x faster than even the early access sale.
Now … read THIS POST for more detailed tips and tricks on how to shop this sale. I've shared a few secrets that will help you to avoid missing out on sold out items and what to do if the item you want is sold out in your size. This post also shares some of the best deals and most popular styles that I found during the early access sale. Use it as a shopping guide if you are shopping the #NSale for the first time tomorrow!
Happy shopping ladies – I can't wait to see what all you buy! Comment below if you are getting any of the items that I bought as well 🙂
xo, P