Y'ALL … The Nordstrom Anniversary Sale is LIVE! Time to start shopping! (That's the sweetest words I have ever heard.)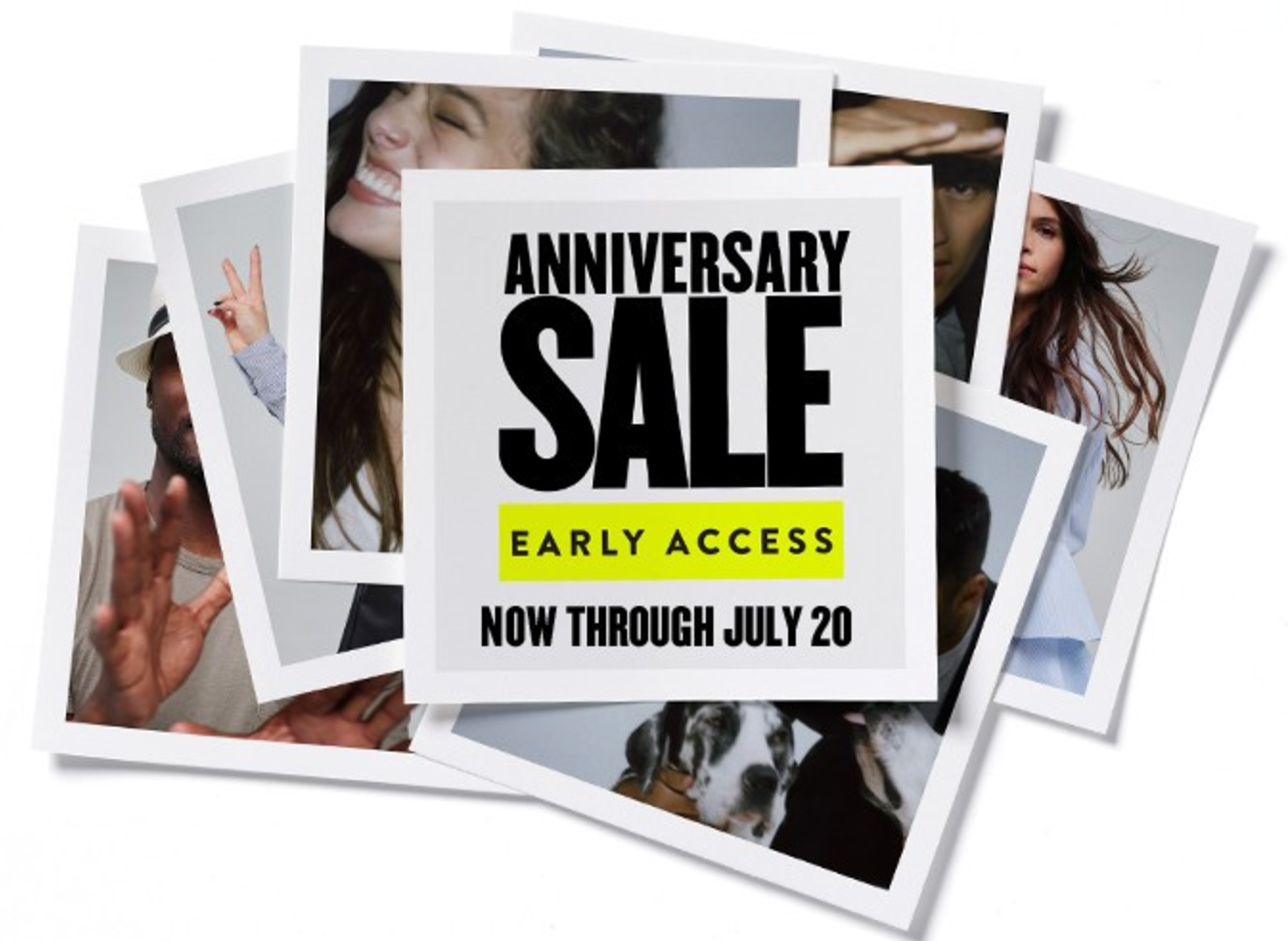 If you are still confused about how the #NSALE works, be sure to read THIS POST so that you don't miss out on any important details. Today is the first day of the sale, however you only get access today if you are a Nordstrom cardholder. But have no fear ladies, if you aren't already a cardholder, you can typically apply and get access to the sale almost instantly. So, if you apply right now, you'll most likely get instant access to the event. I have a card, and the benefits are great. I highly encourage you to apply! However, if you choose not to sign up for a Nordstrom card, you'll be able to shop the sale on July 21st when it's open to the public. The entire sale ends on August 8th, but I definitely wouldn't wait until the last day to order your wishlist – inventory sells out very quickly during this event!
With that said though, I wanted to point out a really clever strategy if the product that you want is sold out in your size (because let's face it, that's bound to happen at some point during this sale) …
So, this event offers BRAND NEW fall/winter 2017 inventory. These products are not just being marked down because they aren't selling in the store. In fact, these exact products are a brand new group of inventory to Nordstrom all around. With that said (since this is NEW inventory), Nordstrom will most likely RESTOCK all sizes once the sale is over … just not at the sale price of course. So … if an item that you want to purchase is sold out in your size, go ahead and BUY THAT PRODUCT even if it is not in your correct size because you can then take or send it back to Nordstrom once the item is fully restocked after the sale. They will exchange your product for your correct size, however, since you bought the item during the #NSALE at a discounted price, they will exchange it for you as even trade and you won't have to pay the full price of the item after the sale is over and the inventory is restocked.
Shewww… that was a lot at once! If that's confusing to you, then message me and I'll walk you through it in more detail!
Okay, now to the fun part …
I spent all morning shopping the ENTIRE sale for you all and I've gone through each category to find the cutest styles and (mainly) the BEST deals. Scroll through each category below and if you have any questions about sizing, etc., then leave a comment on the blog post! Happy shopping ladies!!
---




















---
It's hard to choose your faves, ya feel me?! Sheesh, I want it all LOL. Anyways, I'll probably be placing another order before the sale is over because Nordstrom tends to restock and add new items throughout the event. I'll keep you all posted and be sure to keep checking back here and on my Instagram Stories throughout this sale because I am going to do my best to do all the nitty gritty digging for you guys to show off the best deals and most stylish pieces. 🙂
PS – Don't forget to enter for my $500 Nordstrom Gift Card Giveaway in THIS POST!! The winner will be announced tomorrow night at midnight!
Thanks so much for stopping by – as always, feel free to ask me ANY questions you may have & I'd love if you would leave a comment on this blog post to let me know if this post was helpful!
xo, P