It's almost that time of year again ladies — the Nordstrom Anniversary Sale (aka, the sale of all sales) begins in just 2 days!! I can't begin to tell you how excited I am!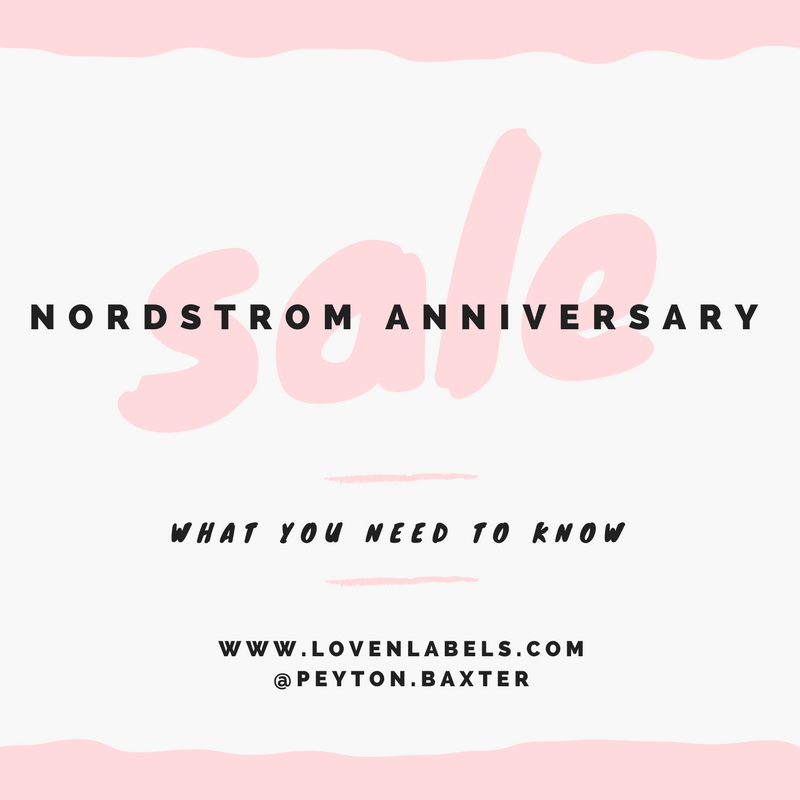 So, why is this sale so great? You may be asking this question right now if you have never shopped the #NSALE before. And that's okay (because that's why I am here!). As we already know, Nordstrom is the place to go for any and all fashion finds, and what is so fantastic about their anniversary sale is that all of the BRAND SPANKIN' NEW Fall/Winter 2017 merchandise is released to the public with so many incredible deals and discounts attached.
So, those Steve Madden over the knee boots that everyone obsessed about last year … they'll probably be on there again at a SUPER cheap price. The booties that you always see every blogger and influencer wearing in the fall? Yep, keep an eye out for those as well. Or what about those Stuart Weitzman OTK boots that are ever so popular in the streets of NYC every winter? Those are almost always included in the sale at a MASSIVE discount. Designer brands on sale??? Yep, you heard it right!
(Okay, enough about boots … clearly, you can see what I will be shopping for during the NSALE, haha.)
---
Here are a few tips and details that I wanted to share with you all before the sale begins that way you are fully prepared and know what to expect – let's dive in:
1. #NSALE EARLY ACCESS begins July 13-20. To get early access to the sale, you must be a Nordstrom card holder. (You can apply, have access & begin shopping almost immediately). **This is ideal because items sell out SO quickly.
2. If you are not a Nordstrom card holder, the sale opens to the general public on July 21-August 6. ON AUGUST 7th, PRICES GO BACK UP TO FULL PRICE – don't miss out!
3. Make a list of the fall/winter pieces that are missing from your wardrobe. You'll be thanking yourself later on in the year + this helps you not to get so overwhelmed with all of the great deals. Trust me, you'll want to buy SO many things. 
4. If you find something that you want, BUY IT RIGHT AWAY. I've actually missed out on several items in the past that I still think about to this day because I just thought they would still be in stock later in the sale – WRONG. The best items sell out sooo quickly, so if you want something, grab it ASAP.
5. If something is already sold out in your size or the color that you want, check back to the site regularly because sometimes the sizes/colors are restocked, and occasionally, Nordstrom will add even more new pieces to the sale.
6. Check back here on my SHOP tab daily throughout the sale, as I will be adding the very BEST deals and my top picks for you to shop instantly. I'll be sure to add all of the pieces that I'm purchasing as well!
---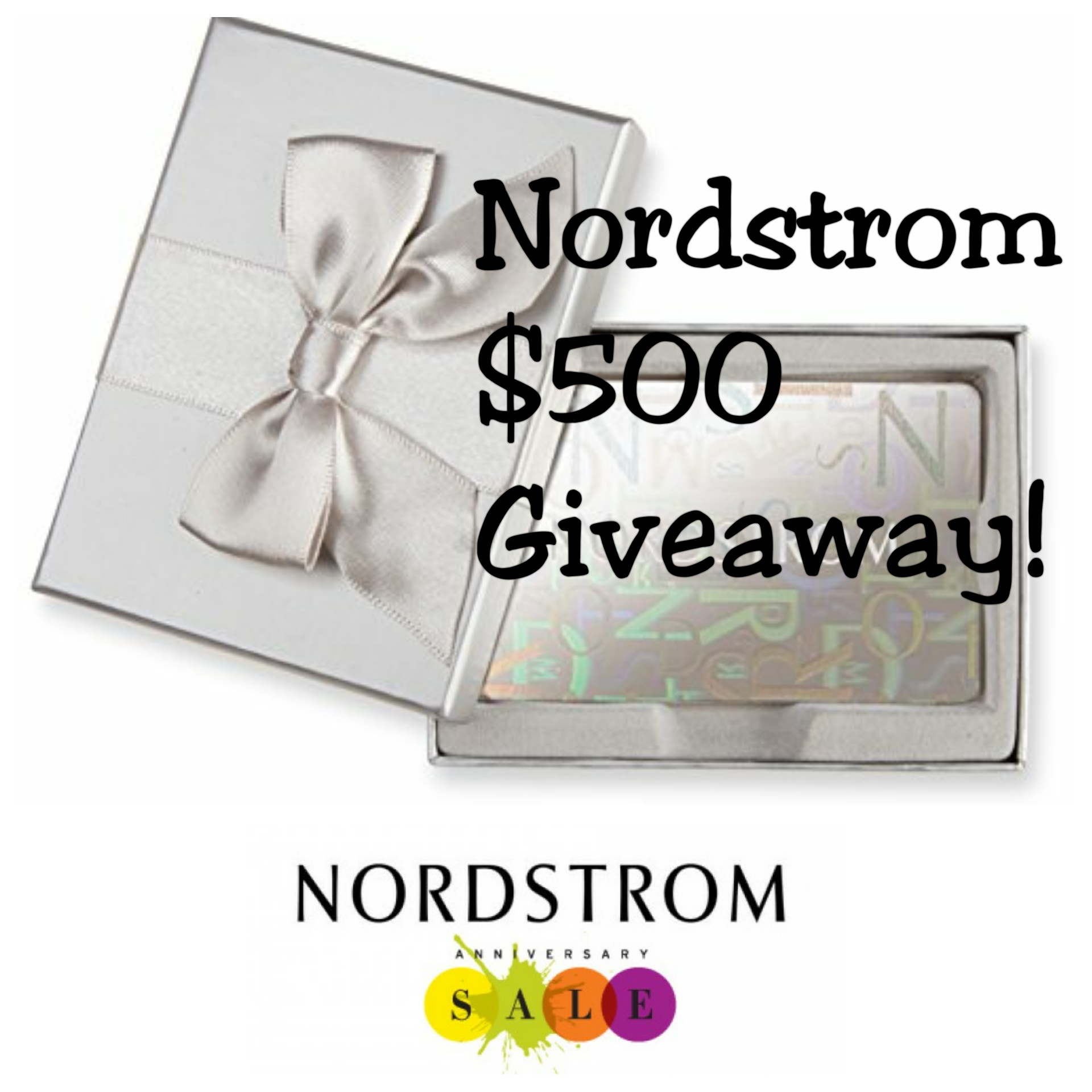 To get you started on this amazing shopping spree, I am giving away $500 so that you can shop your heart out during this fantastic sale!! I am so excited to be teaming up with a few of my favorite LIKEtoKNOW.it bloggers for this GIVEAWAY! Yep that's right – all of these bloggers' outfits are shoppable as well with the LIKEtoKNOW.it app!
One lucky follower will win a $500 Nordstrom e-gift card just in time for this major sale! All you have to do is click on the link below and follow the directions to enter. And don't worry we are not making you follow 20+ bloggers – it is a short loop!
Entry Rules:
You must subscribe to each of our blogs and follow us on Instagram in order to complete your entry! The giveaway is open to US residents only. Your Instagram profile needs to be PUBLIC to win.  Do NOT DM or Email giveaway hosts or you will be disqualified! This giveaway will run from July 11th 12:00am CST until July 15th 12:00am CST The winner will be chosen randomly and will be announced on 7/15/17.
This giveaway is no way sponsored, administered, or associated with Instagram Inc. This giveaway is not sponsored by LIKEtoKNOWit or Nordstrom. By entering, entrants confirm that they are 18 years of age, release Instagram of responsibility, and agree to Instagram's terms of use. No purchase required and void where prohibited by law. Any logos shown in the photo belong to the respective brands and no copyright infringement is intended.
Good luck ladies & happy shopping!!
xo, P