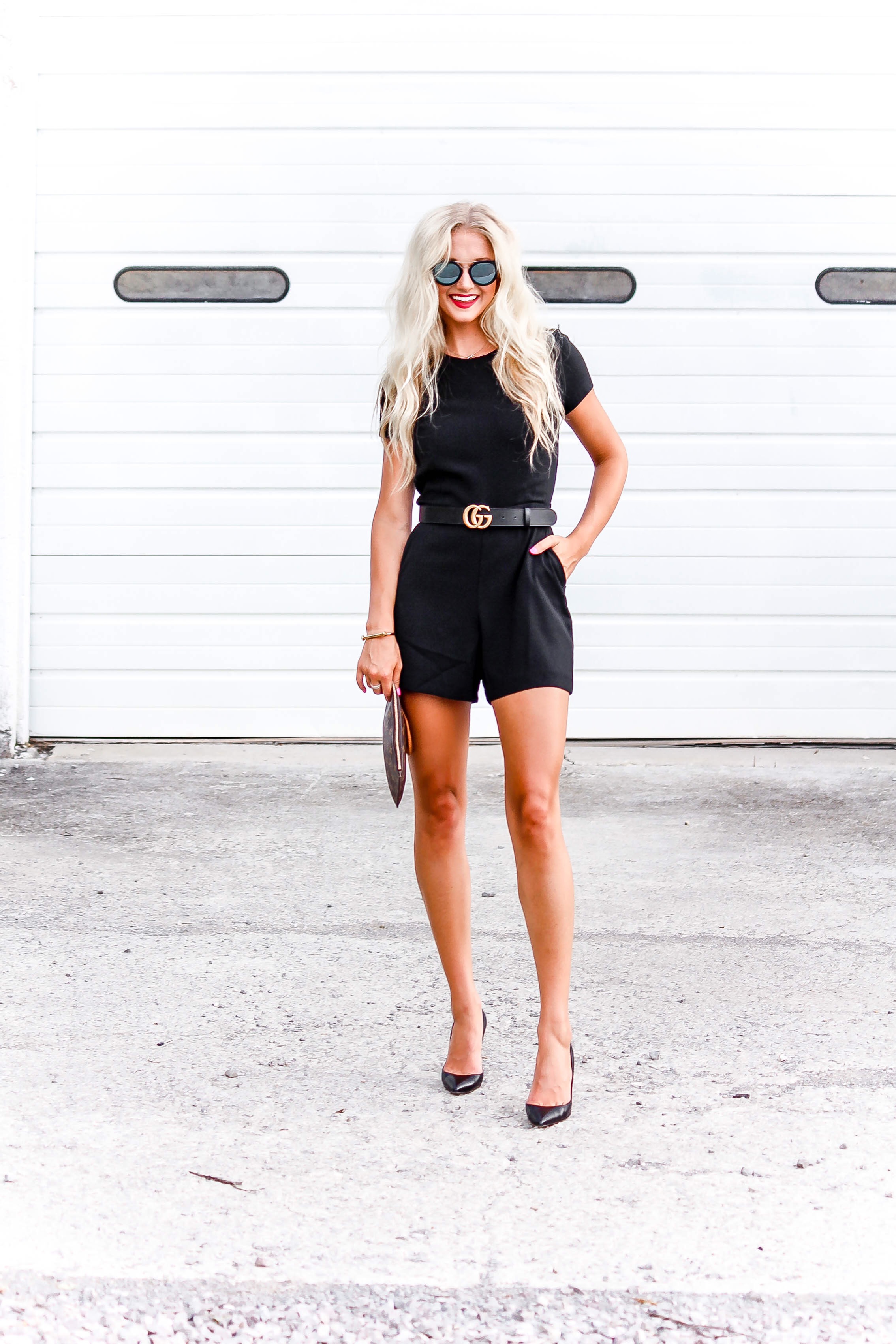 Before diving into this post, I have to apologize to y'all for being so MIA this week here on the blog and on social media. I came down with a horrible fever and infection earlier in the week and honestly haven't even had enough energy to sit up long enough to type a full blog post … thankfully, tonight I am finally feeling like I'm taking a turn for the better and I'm (hopefully) on the uphill swing. *fingers crossed*
I'm sure you all have noticed in most of my past posts that I am all about mixing high and low fashions, meaning I like to wear some pieces that are under $100 and super affordable, while also accessorizing with a few higher-end pieces that are considered my more 'luxury' items. But … did you catch that key word? Accessorizing. 
I've always said that it's more important to save on your clothing and splurge on your accessories, shoes and handbags. Why? Because clothing items are typically so trendy that if you spend a fortune on them now, chances are they will be out of style this time next year and you will have wasted a lot of money. Most accessories, shoes and handbags – on the other hand – are more likely to stay in style for a longer period of time because they are classic and timeless. Take these black leather pumps for instance … since I have owned them, I've worn them too many times to count and a classic black pump won't be going out of style anytime soon.
Now, I know I know … Gucci and Christian Louboutin make really insanely trendy shoes as well, but if you're going to be spending that amount of money on a luxury item, wouldn't you choose to buy something that will stay in style for years to come? That's just called being a smart shopper 🙂 I also know that there are (from time to time) amazing, luxurious clothing items that are just too good to pass up, and that's when you make an exception. But the main point here is to feel free to splurge on the classic, timeless pieces and then save where you can when it comes to the trendy tops, dresses, rompers, etc.
As a personal stylist and a fashion influencer, I have found that it is so important to keep a good balance within your wardrobe, no matter what your paycheck reads. Mixing high and low fashions (i.e. Prada/Gucci/Chanel with Topshop/Zara/Forever 21) is something that even celebs like Kendall Jenner, Cara Delevingne, & T. Swift show off in their everyday #OOTD's.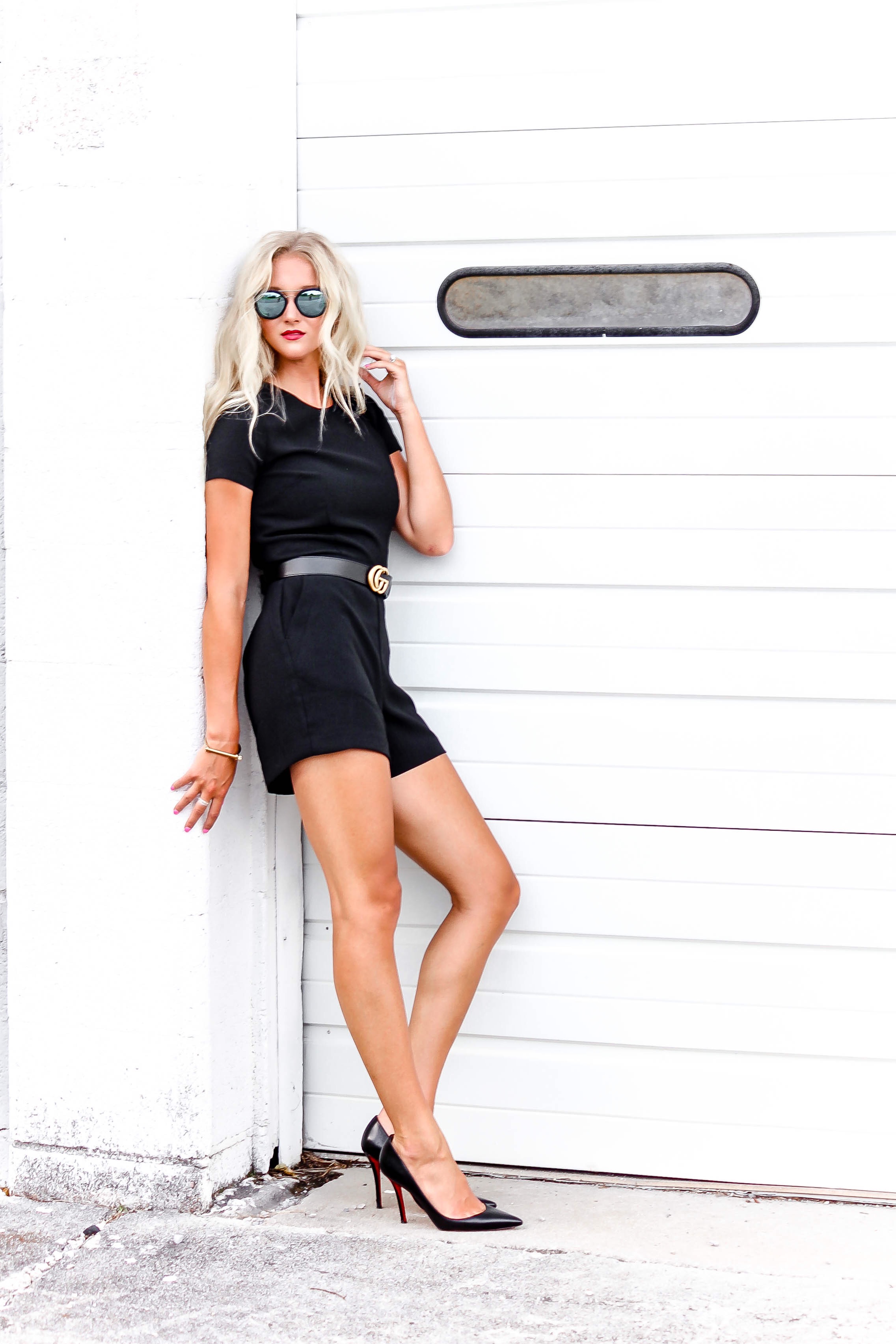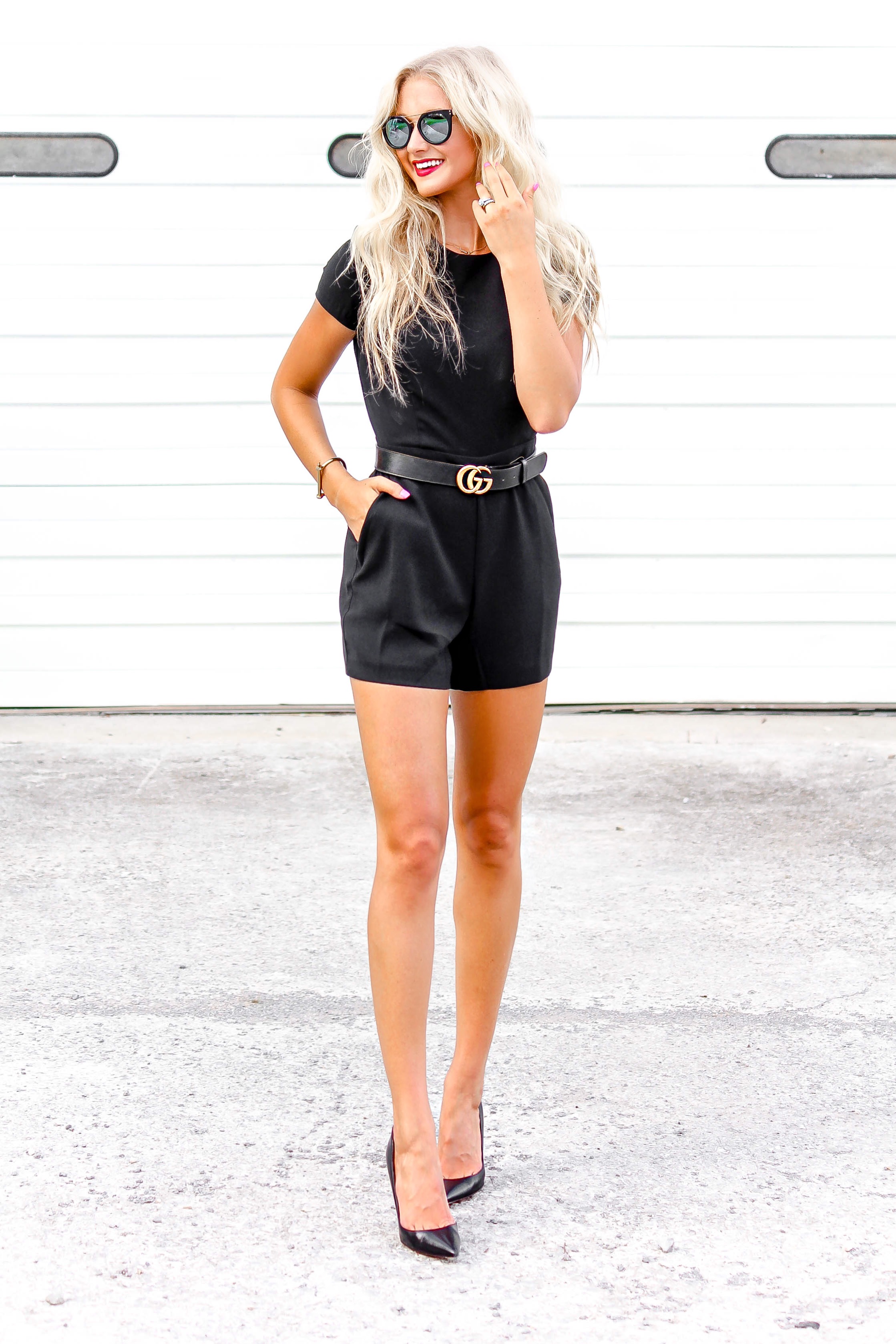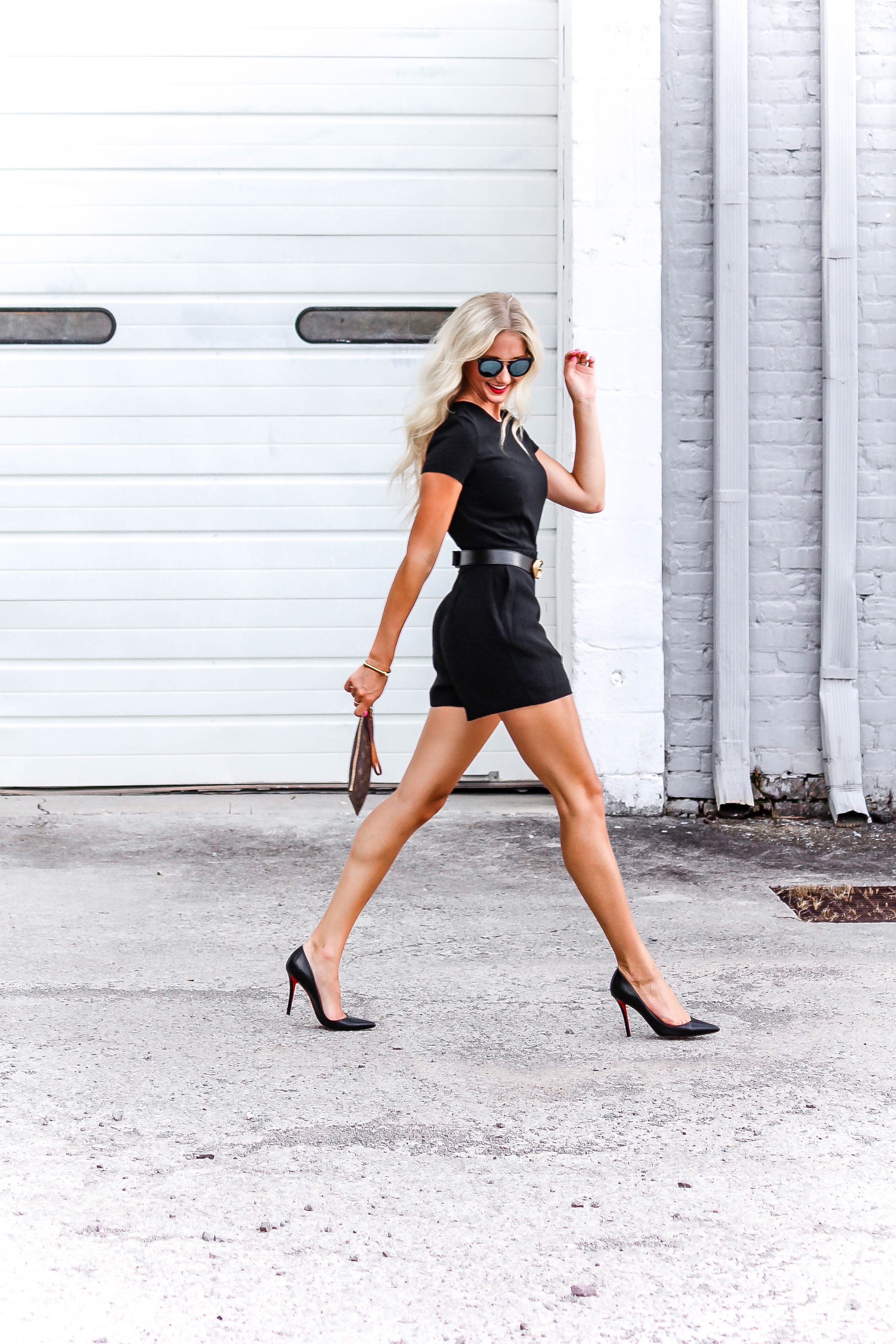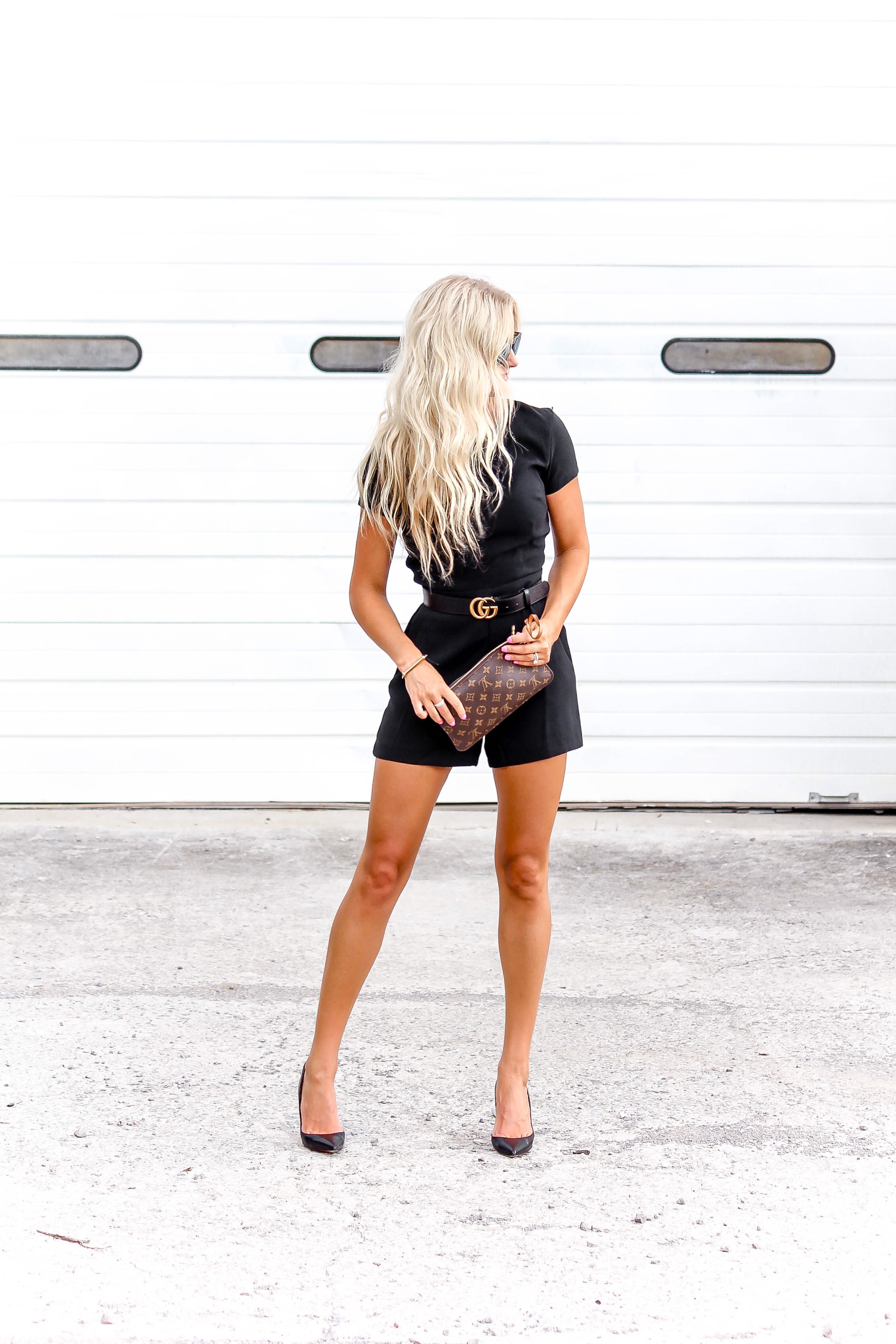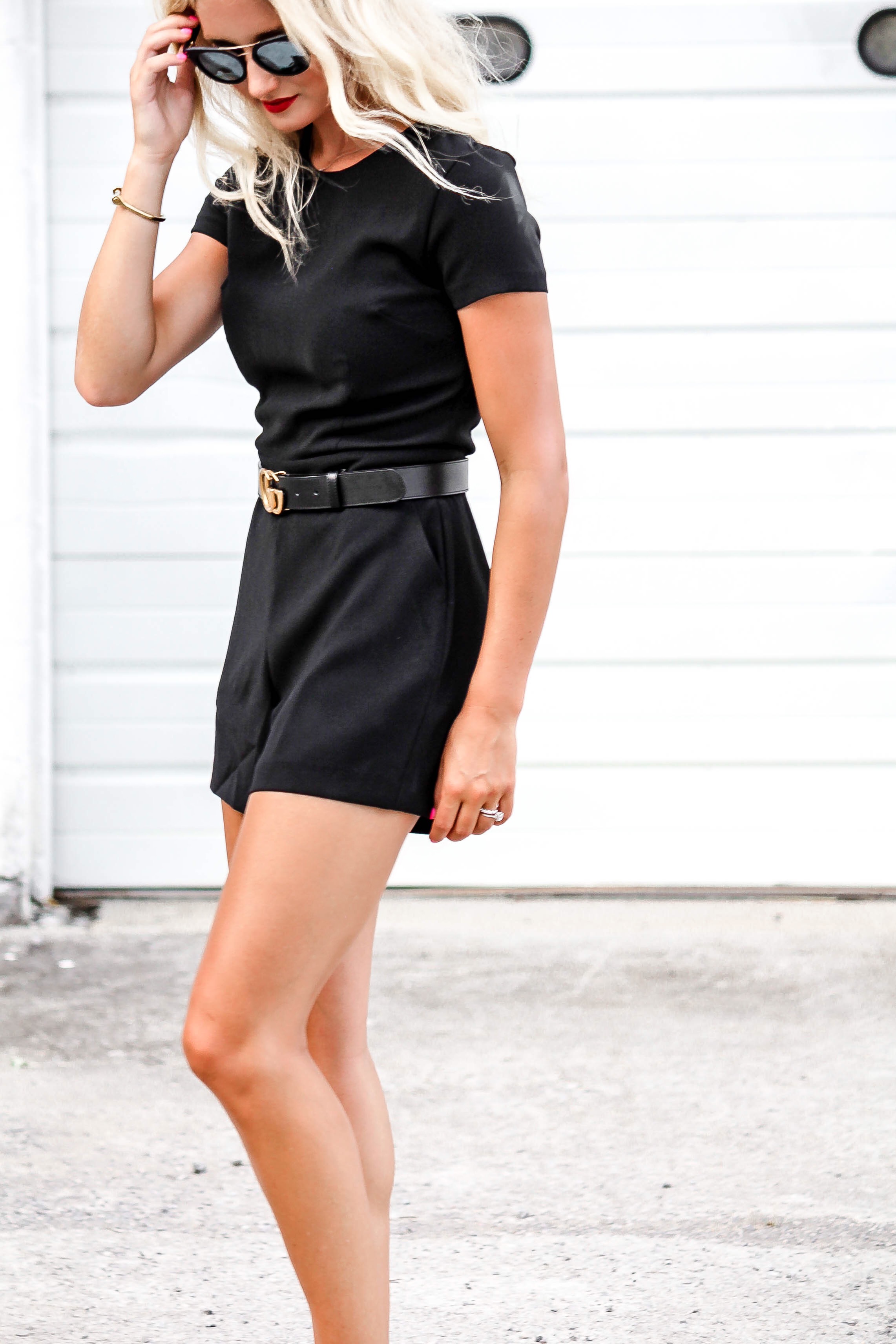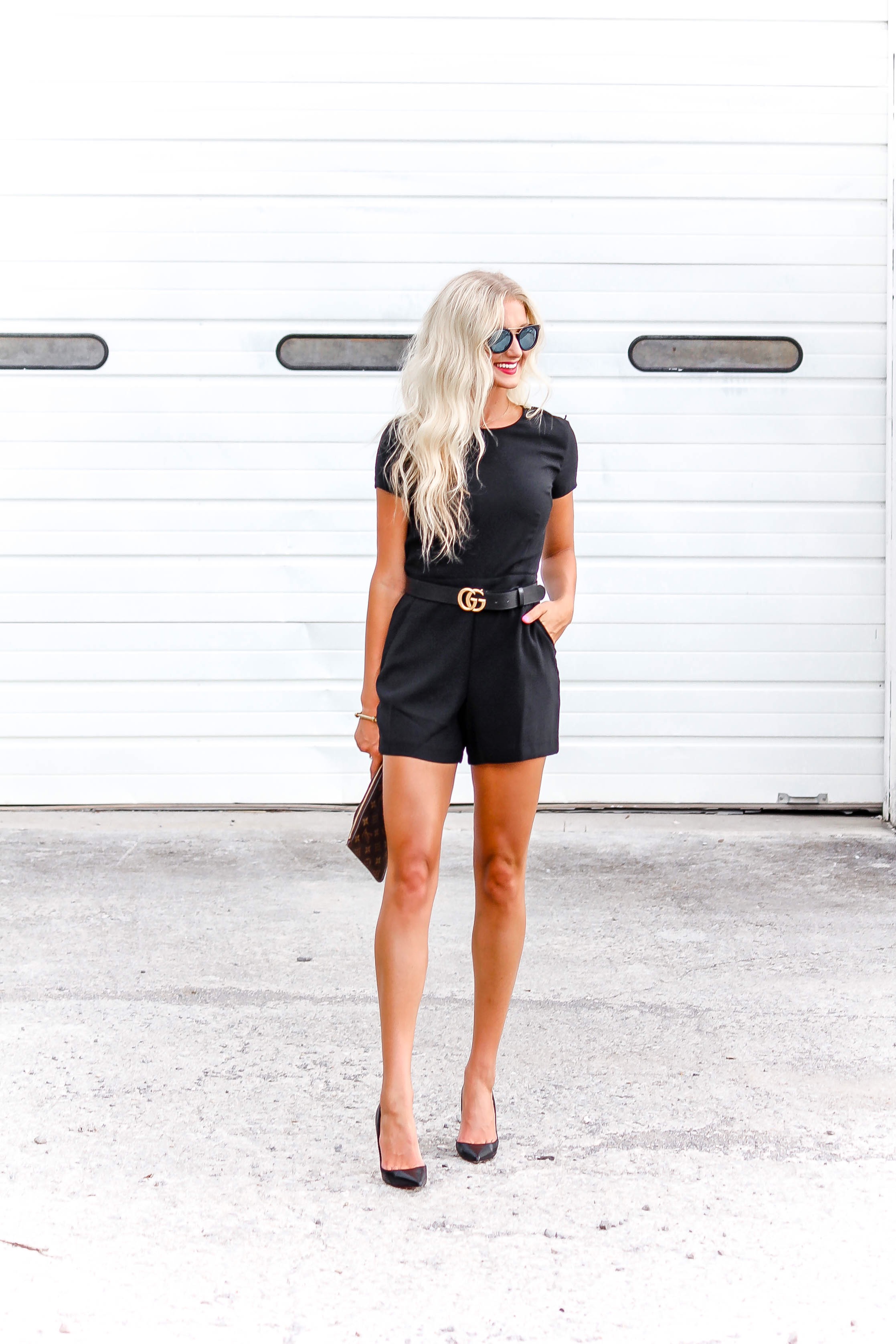 similar black romper (Mine is old from Banana Republic.) | black Gucci belt (I'm wearing sz. 85) | black Christian Louboutin leather pumps | LV wristlet | black Henri Bendel sunnies

When I started love 'n' labels, I always wanted to share the importance of mixing high and low fashions with my audience because let's be real … there's a strong chance that none of us are rolling out the red carpet and strutting around in thousands of dollars worth of clothing every single day. I want my blog to always be a place for you to come because you feel like it's relatable.
Do I love luxury pieces just as much as the next girl? YES. But is my entire closet made up of designer labels from top to bottom? ABSOLUTELY NOT. And honestly, I wouldn't want it that way.
Don't get me wrong, I like to save up and splurge every once in awhile on a nice pair of shoes, an accessory or handbag when I've worked my bootay off and have the money to do so. But, I really enjoy shopping at the fast-fashion/trendy stores like Zara and Topshop to find pieces that will make up a large selection of my wardrobe. The high fashion items are fun and glamorous (& sometimes ya gotta #treatyoself), but they are just the icing on the cake. Literally.
What are your thoughts on mixing high and low fashion? Would you be more likely to spend more money on accessories/shoes/handbags or the clothes themselves? Comment below!!
xo, P