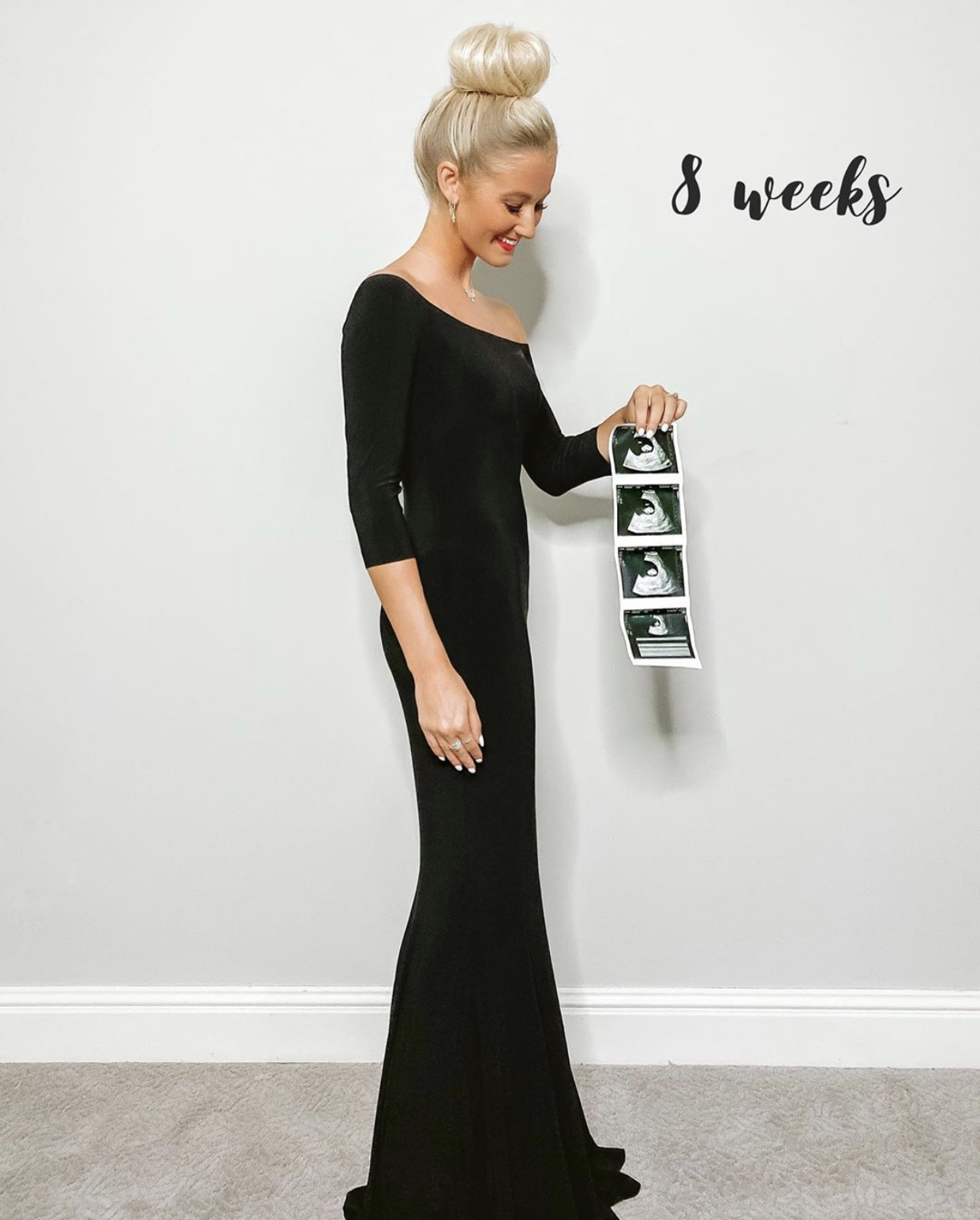 I'm currently writing this at 24 weeks, and I'm now over halfway through my pregnancy … I definitely had all intentions of sharing a First Trimester Update right after it had passed, however, life got super busy and LOTS has happened since the first trimester ended. So, here I am sharing all the details you all have been asking about our first part of pregnancy, and I am happy to share! (My apologies on the delay!) I love writing these updates for you all because they are also my own way of being able to look back on this pregnancy years down the road, to remember all the details of this sweet time in our lives.
I've been receiving sooo many questions about my experience with pregnancy thus far, so I hope to answer those for you all in this post. Like I mentioned above, a lot of changes have happened for us over the past couple months with life in general (all exciting changes!), and I'm so excited to share more about them!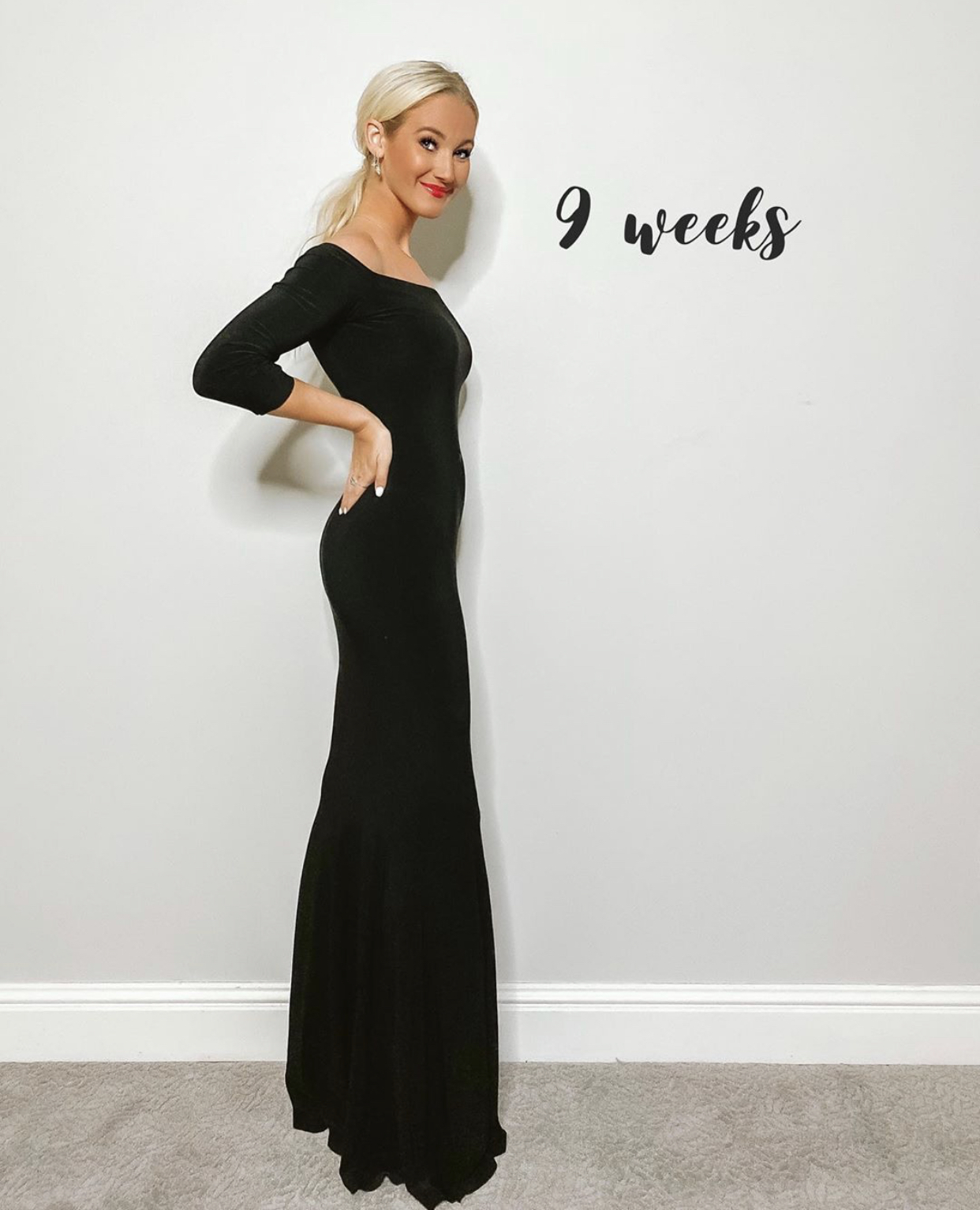 Thank You!
TJ and I both want to THANK YOU ALL for your sweet well wishes and congratulations that you have given us since announcing that we are expecting! (Read more about when and how we found out our good news in this post.) You all have been so kind and caring to us during this special time, and we've genuinely loved sharing a closer glimpse into our everyday lives. You all have made us feel so loved, and it still warms my heart every single time I read your messages and comments about our precious baby boy on the way. We feel your thoughts and prayers and could never say "thank you" enough!
In our announcement post, the last thing I mentioned was about us sharing the good news with our family and friends, plus a quick update on baby's health at that point. I'll pick up from there and catch you up to speed for anyone who has missed our posts over on Instagram and Facebook!
First and foremost, baby Baxter has been developing right on schedule since the beginning of our pregnancy — Praise the Lord!! I pray — HARD — everyday (and especially going into each doctor's appointment) for him to just be healthy and happy. In the first trimester, I found myself getting super anxious and somewhat nervous before each doctor's visit, because I just didn't want to go in and hear any bad news. After my sweet sister's long journey to having Macrae (our nephew) plus a few of our close friends also having ups and downs throughout their pregnancy journeys, there was always just a piece of me that would occasionally think, "But what if? What if we go in and they tell us there's no longer a heartbeat?". That was, of course, the last thing I wanted to think about, but it did always cross my mind in the beginning … and quite frankly, it scared the absolute crap out of me to even have those thoughts. I hated those worrisome feelings. But then one day after one of our earlier appointments, my sister said, "I promise it gets a little easier to breathe after every visit." Truer words have never been spoken! That has stuck with me, and knowing that a powerful, almighty God created this life inside of me, allows us to rest in His promises. In the moments that I start to feel a little nervous, I just cling to Him in trust.
Symptoms
Thankfully, our pregnancy has been VERY normal … to the point where even my symptoms have been right on track each week. Well, except for one — I haven't had ANY nausea from pregnancy, which I'm very grateful for. I almost feel bad telling other pregnant mamas about this because I know they may not be in the same boat, and for me personally, I absolutely loathe the feeling of nausea or vomiting. I feel so bad for any of you moms-to-be who are experiencing this. You are so strong!! I honestly think God just knew that was one symptom that I probably wouldn't have done well with, lol. Other than that, I've experienced every other symptom in the book, and it's pretty much been right on track with what our pregnancy app predictions. (We use the Ava app and the Bump app to track each week of our pregnancy.)
Speaking of this, I've received the most questions about the symptoms that I've experienced, so I'm including a list of all the main ones below (in no particular order because now, I can't really remember when each one occurred during the first trimester ha!). Hopefully, this will help any other new mamas out there to know that you are not alone in some of these — and just know, they don't last forever. Some only last for a week, so if you are struggling with one of them at the moment, hang in there! You're strong, mama!  🙂
1. Shortness of breath. Did I just tie my shoe or run a marathon?
You may be surprised how out of breath you get with easy, everyday tasks. This was actually one of my very FIRST symptoms. I noticed this before I even knew I was pregnant (but didn't think anything of it — actually, just thought I was out of shape, lol). I would walk up a flight of stairs or film ONE try on haul on IG stories and be completely winded.
2. Pee. Pee. And more pee.
Y'all … I'm not exagerrating when I say that I feel like I have my unborn infant son's tiny little bladder because it's been CONSTANT. I'm talking like … now, 2 minutes later, in the middle of the night, early mornings, etc. You get the picture! It also doesn't help that little dude has been chilling really low the whole time, but hey, maybe mama's bladder is a comfy pillow lol. Whatever floats your boat, Baby Bax!
3. TMI?! But the girls got suuuuper sore.
Thankfully, this has subsided a little now, but this was another early pregnancy symptom that lasted throughout the whole first trimester for me. I always heard about this being a real pregnancy symptom for most, and it was most definitely accurate for me. On that note, a major plus is that they also pretty much doubled in size. For us smaller-chested gals, that's something to get pretty excited about lol!
4. Breakouts … how old am I again?
Gah, pregnancy acne is REAL … at least it was for me. I also switched up my normal Tula routine and started trying a different and super pregnancy-safe regimen from Tula (which now works great!), but I think switching products around also confused my skin in the beginning. Thankfully, my hormonal acne only lasted for a couple weeks and then it cleared up. It hasn't been back since, so I plan to just stick to my new Tula routine for the remainder of my pregnancy.
5. Constipation is real. There, I said it. #glamorous
Gross to talk about I know, but like sister, you need to hear this whenever you are expecting. EAT YOUR FIBER … especially in those first few weeks after you find out. I really had no clue this would even have to be a topic of conversation, but sharing is caring. FIBER … and thank me later.  😉
6. Nose bleeds??? Really?
Another symptom that I did NOT expect. Why had I never heard of anyone sharing about this?! OMG y'all … if there's one thing that I would say has been the most annoying part of all, I'd have to say that it was the nose bleeds in the first trimester. Hopefully they aren't bad for everyone, but they were awful for me. I already have thin blood vessels in my nose, but apparently, pregnancy makes that case even worse, and your body produces so much more blood during this time so you may be susceptible to them. Tip: The ole tampon trick works wonders. You may not think you need them during pregnancy, but trust me when I say to keep a few handy (especially in the car). They may be needed at any given time.
7. FATIGUE!!!! 
Extreeeeme exhaustion throughout the first trimester. It's so wild how you can feel fine one minute and then literally not be able to even hold your eyes open the next. There were a few times in the middle of the workday when I would just have to go lie down for an hour because I physically couldn't function properly. It's still so weird to me because usually, I'm one to just push through and get crap done no matter how "tired" I am, but pregnancy fatigue is on another level. The ambitious side of me felt SO lazy, and I didn't like that at all, but I quickly learned to just listen to my body — after all, it's literally growing a HUMAN. If you're in the same boat, give yourself grace and get some rest.  🙂
8. Food aversions. And weird cravings!
I haven't had a ton of cravings, but I've had a few odd ones, which I'll share below. In the first trimester, I moreso had food aversions to foods that I normally love. A major food aversion was meat — chicken, steak, beef, salmon, any cut of thick meat. And I normally love all of those things. Pregnancy is interesting the way it changes some of your eating habits!
Cravings
ANY and ALL CARBS (in the very beginning!)
mac & cheese
chocolate
cheese
grapes
mexican food
tommy toe tomatoes (and I normally don't even like tomatoes lol, so random)
cucumbers
apples
cereal
carrots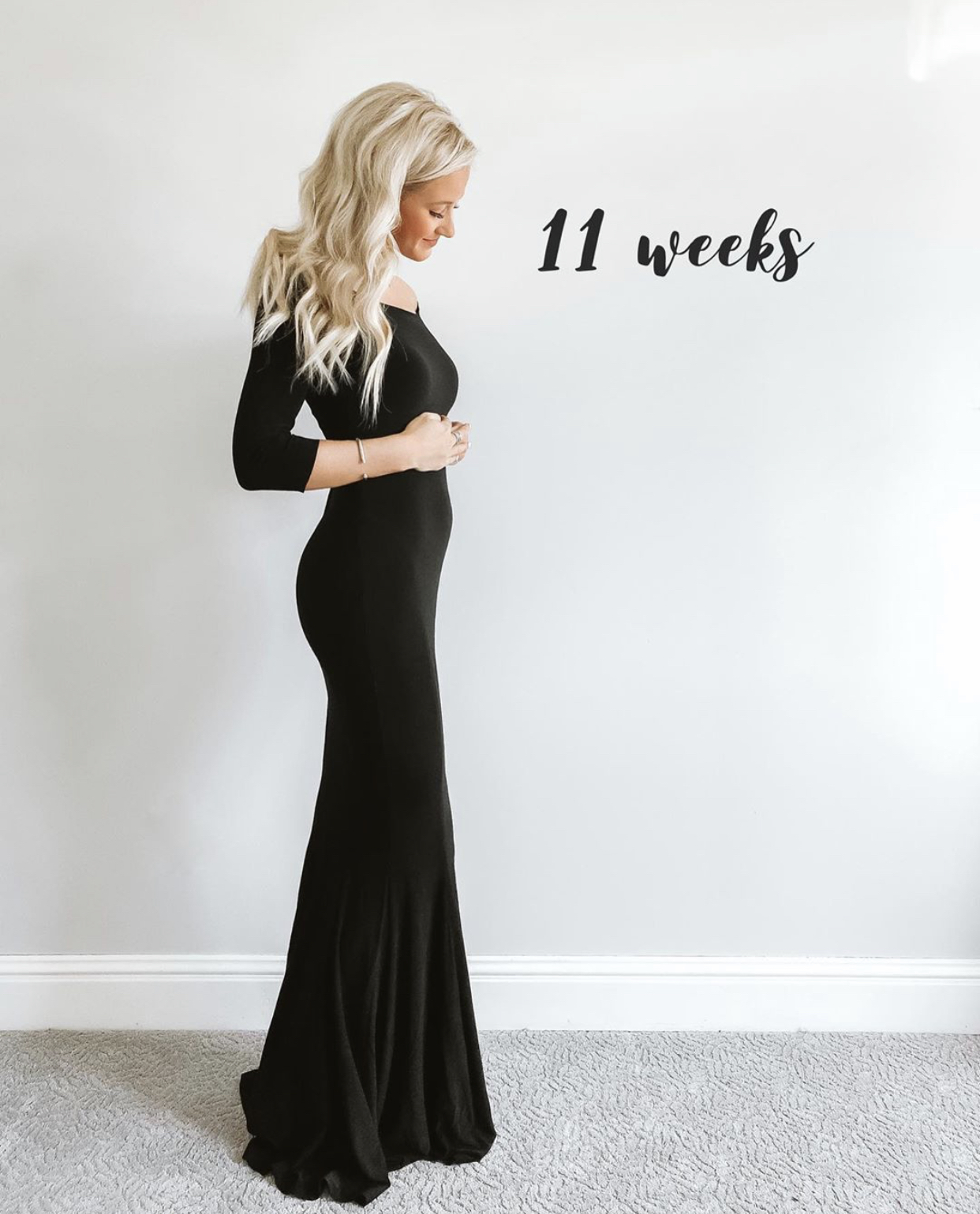 It's a BOY!
I think the biggest news and a huge highlight in our journey so far was finding out that we are having a baby BOY!! We've gotten loads of questions about how we found out so early … we just did the blood test at our doctor's office that also tells the gender. The test we took has 99% accuracy and was recommended by our doctor, so we felt comfortable going that route so that we could host our gender reveal before the holidays. And of course, when we went back into the doctor after our gender reveal, they confirmed via ultrasound as well that Baby Baxter is indeed a little boy. 🙂 We are sooo thrilled! You can read more about our gender reveal and how we found out in this post.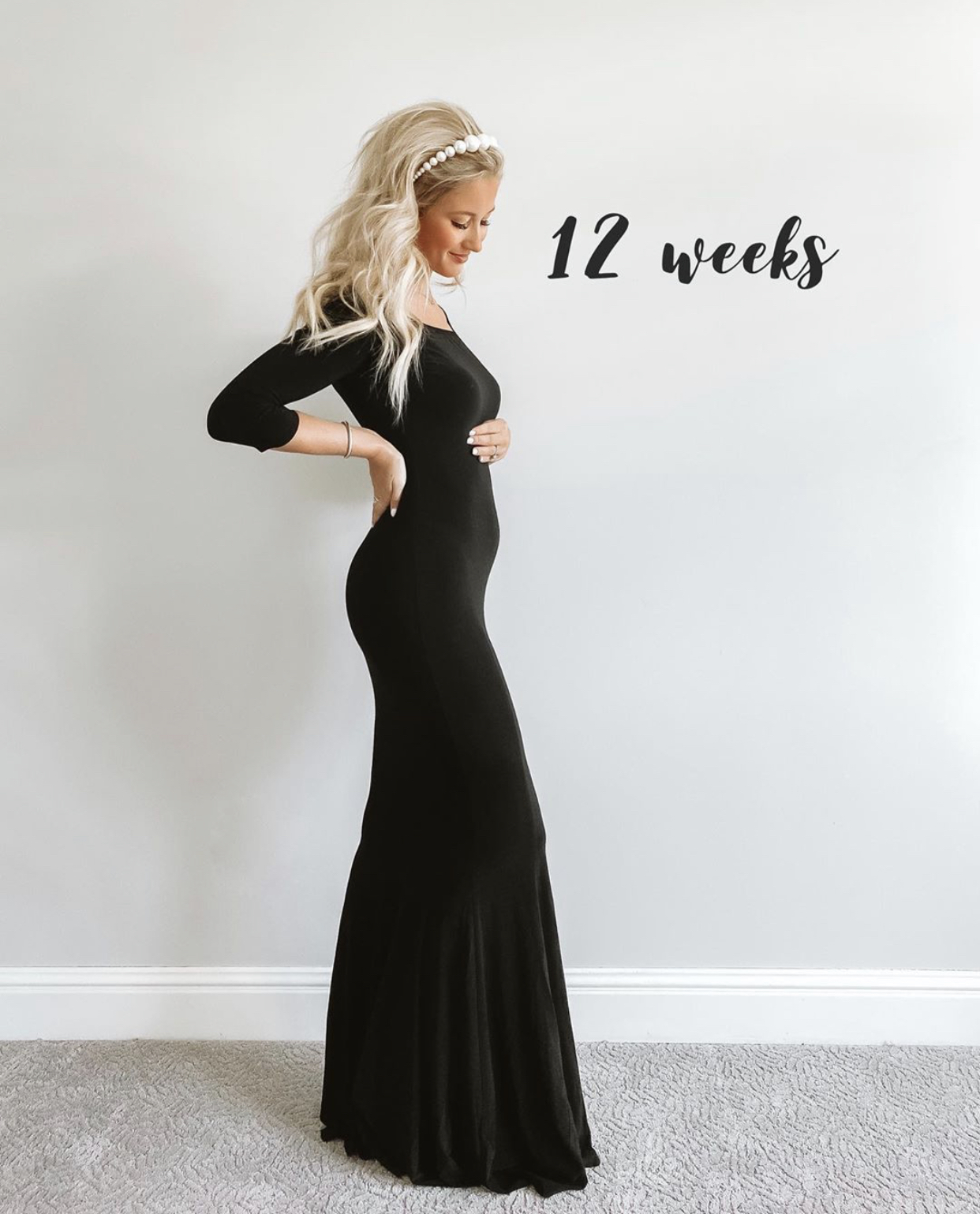 Health
As I mentioned earlier in the post, baby boy is very healthy and is right on track with where he should be! That's something we praise about and thank God for daily! I pray that he keeps growing and developing as he should and that the rest of our pregnancy continues to be as smooth sailing as it has been thus far. We certainly don't take for granted how great this pregnancy has been because we know that it looks different for so many, and I can't even fathom what some parents-to-be have to go through. Please know if you are in that boat that you are in our prayers daily!
As for me, I've truly felt pretty great the whole time. Of course, a few of the symptoms I listed above gave me some challenges along the way, but it's not been anything too serious and thankfully, they are all "normal" symptoms to have. As soon as the first trimester started to come to a close, I instantly began regaining some energy back, and since then, I've felt really good! I'm truly so grateful, but honestly, I'd go through any and all struggles for our sweet angel. Baby boy has been so good to his mama. 🙂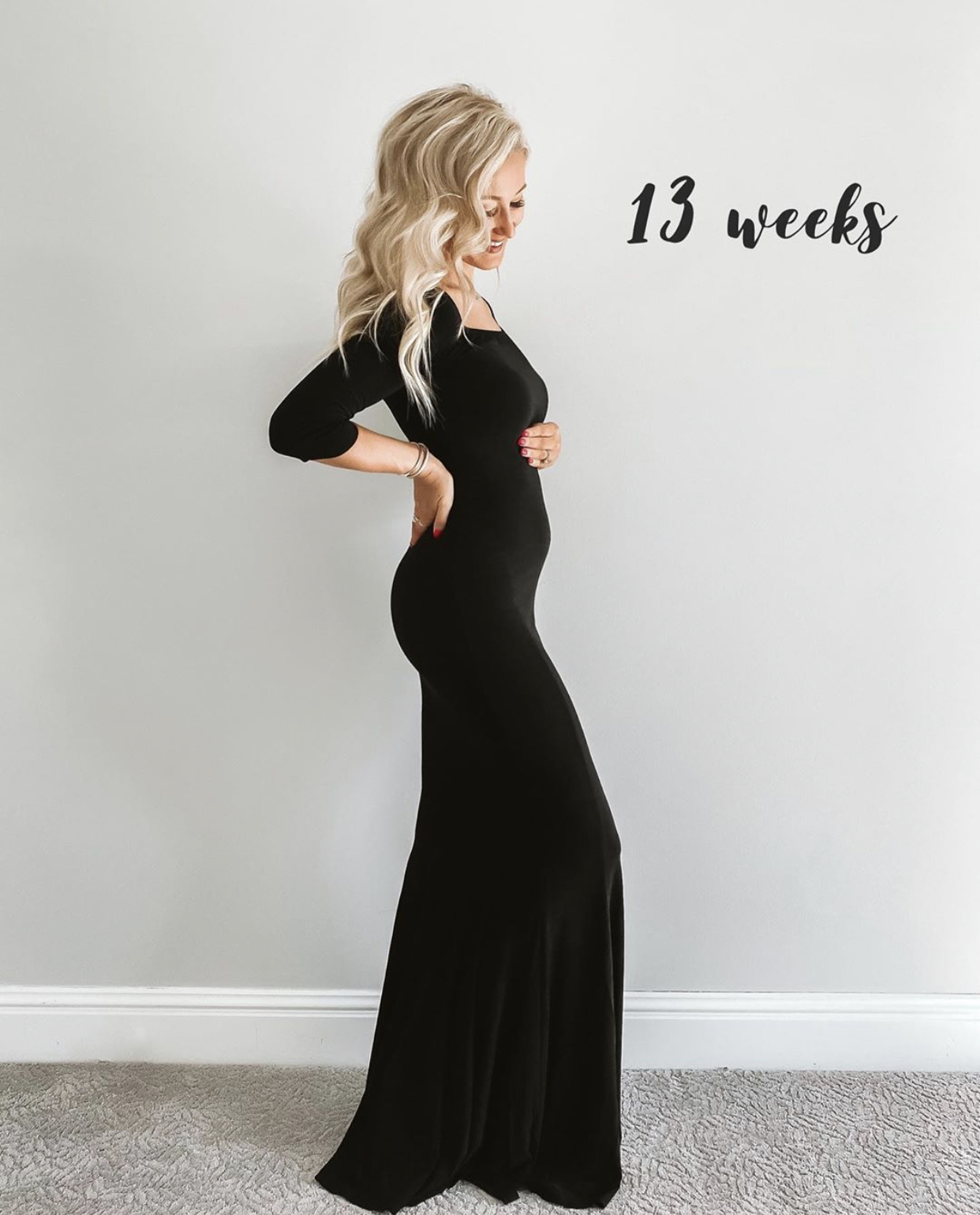 ---
Alright, you all should now be pretty up to date for the entire first trimester! So far, the second trimester has been really good, but I'll be sure to come on for another trimester update once we near the end of this one.
Thank you all so much for your continued love, thoughts and prayers during this special chapter of our lives. All I can ask is for you to continue praying with us for this precious life and that he will continue to develop safely until he is here in our arms. I just can't even imagine how special that day will be!!
If you think of any questions for us, leave them in the comments below and we'll be happy to answer!
xo, Peyton