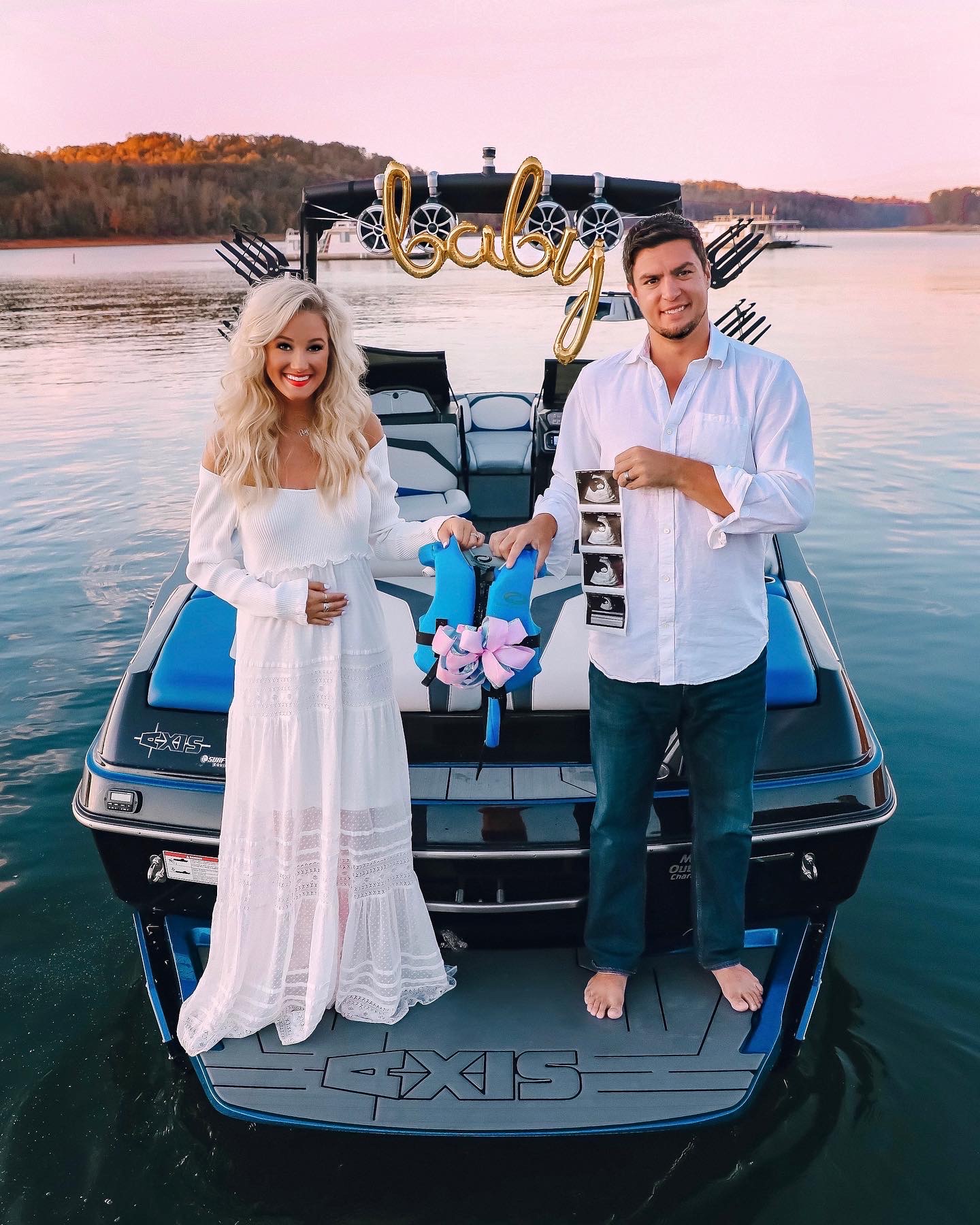 Next boat season may look a little different for us because there's gonna be a new captain in town …
WE'RE HAVING A BABY!!!
We are thrilled to finally share the sweetest news that Baby Baxter is coming on board in June 2020! I'm almost speechless, still, and don't really know where to even start to explain the past few months to y'all, but one thing I know for sure is that we are absolutely over the moon about this amazing blessing that God has given us!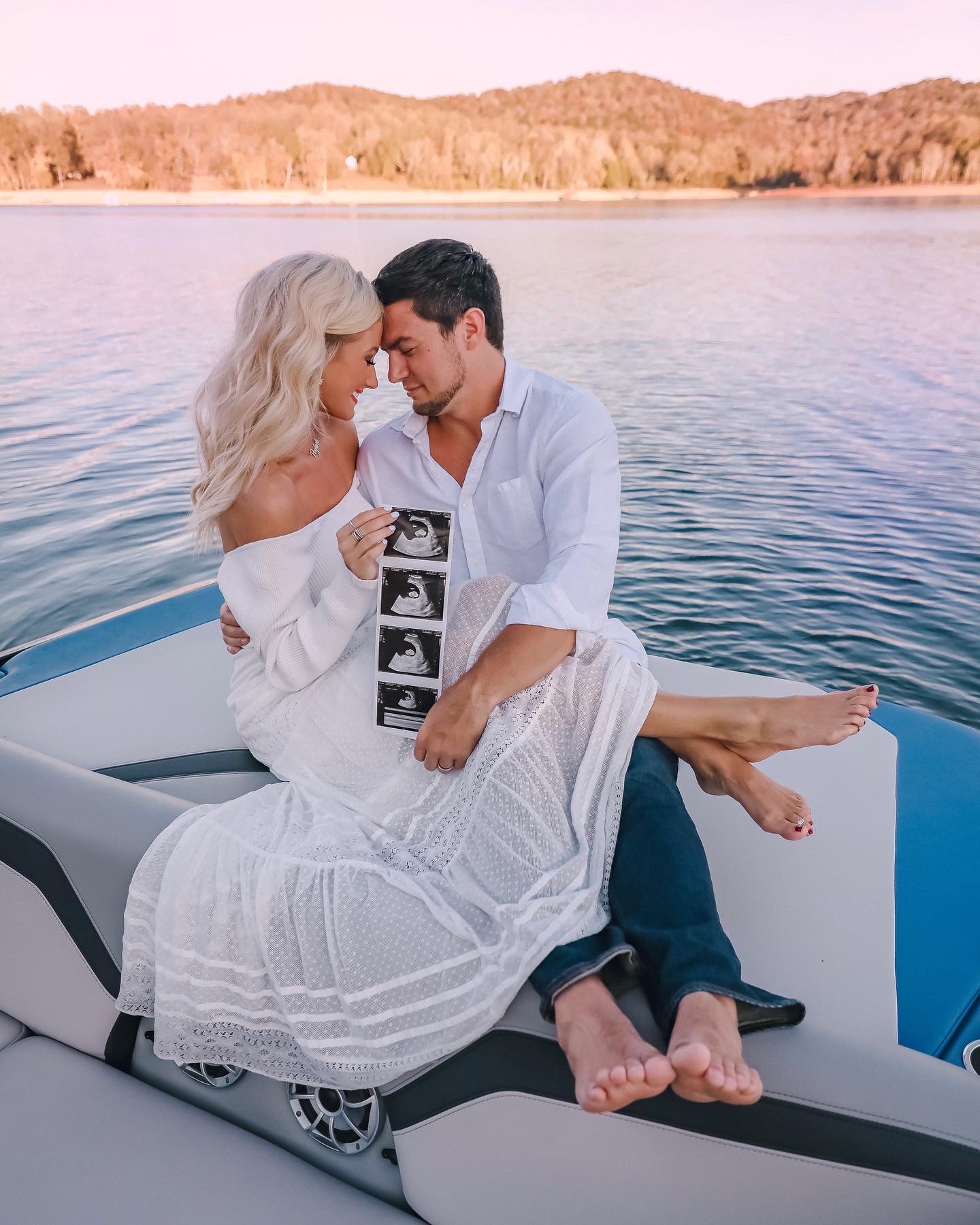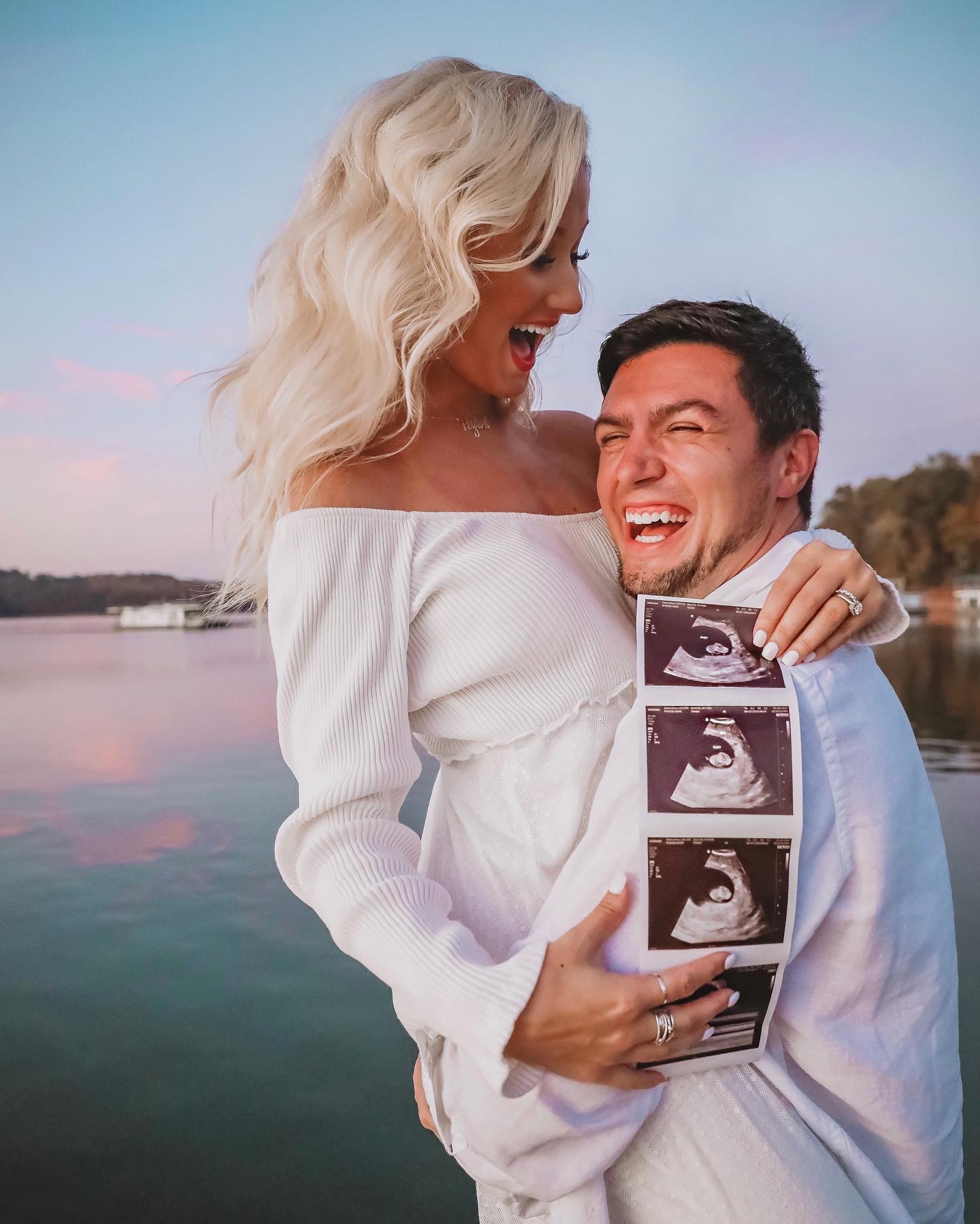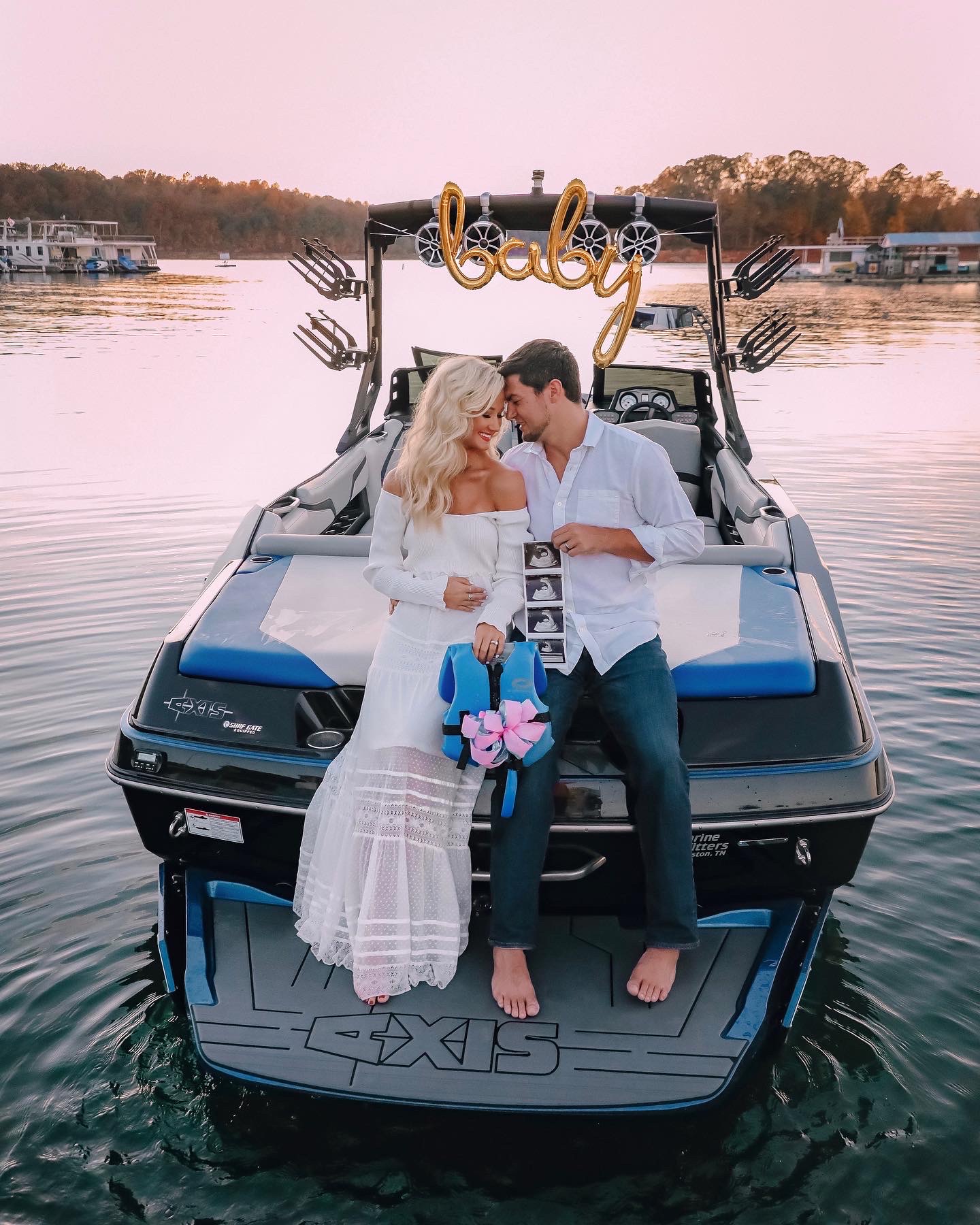 Teej and I knew we wanted to have a family of our own from the moment we started getting serious in our relationship many years ago. When we got married, I'm pretty sure TJ was instantly ready to have babies, ha!  😉 He will seriously make the BEST Daddy — my heart will burst wide open.
At the beginning of this year, we really started praying about that perfect timing that God had planned for us. We felt ready, but only when God felt it was the right time for us. We knew that we wanted to start trying for a baby within the next year or so, however, we also had no idea what our journey would be like or what God's plan looked like for our family, so we just decided to turn all trust over to Him. Everything (literally, everything) was in His hands. We'd seen so many amazing people that we are extremely close to struggle throughout their journeys to growing their families, and ultimately, I'd be lying if I said I didn't already have my own worries and fears about what our journey may look like going into all of this. It hit extremely close to home for me after watching my dear sister and brother-in-law on their 3+ year journey to having Macrae, our precious (& healthy!) nephew, who we welcomed just last year. (We're so excited that our babies will be besties!)
All that to say, one thing that all the worries and fears that I was praying about over the past few years has taught me is that God's timing truly is perfect. And it's literally as simple as that. I can't really explain the feeling that came over me whenever I finally realized just how perfect His timing is (even when we sometimes don't understand why He does or doesn't lead us down certain roads) … but I can say that since then, I've never felt more secure and safe and taken care of because I know He's in control, and that is all my heart needs. Finding out we were expecting made this testimony even more clear to me, and it still moves me to tears when I think about it.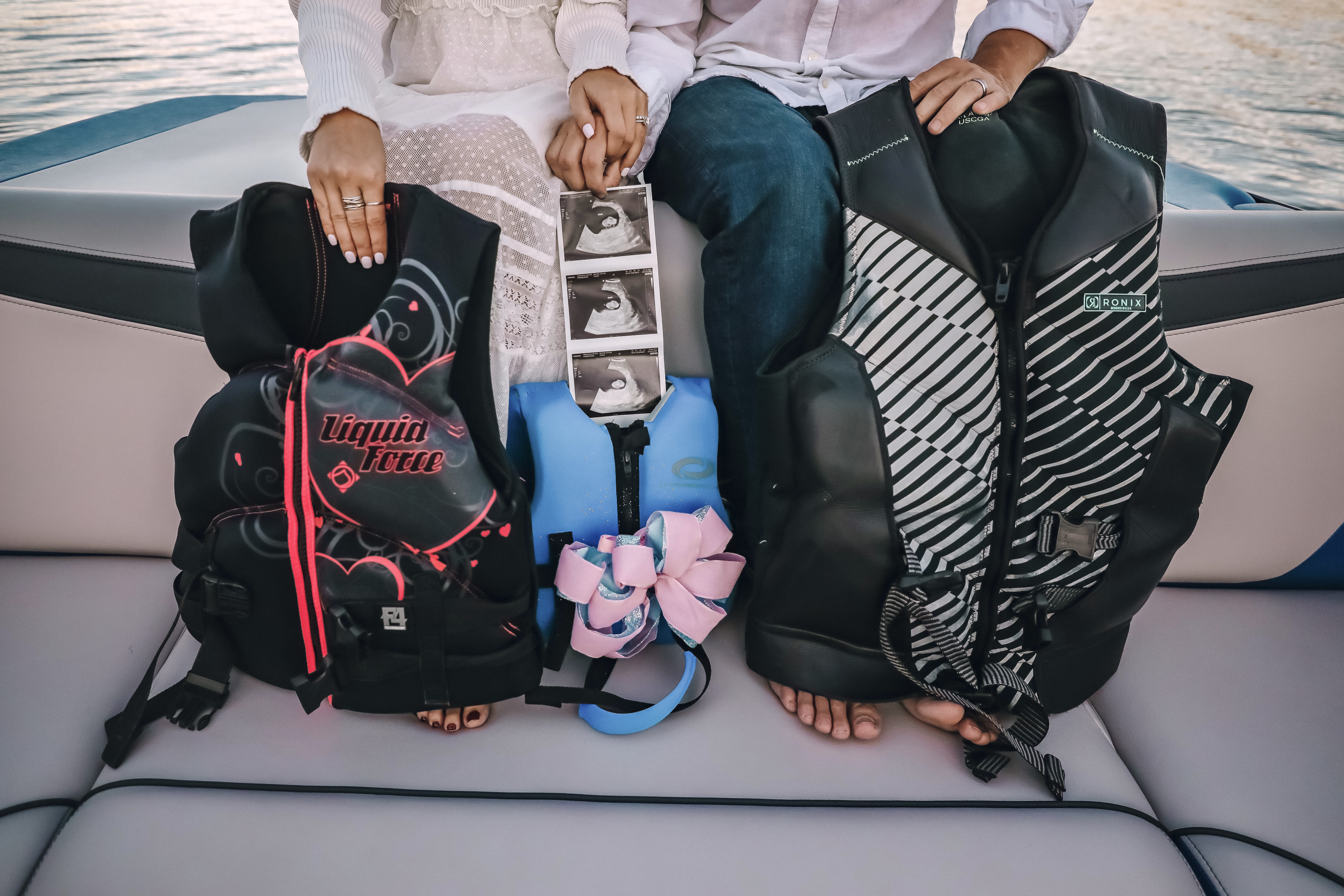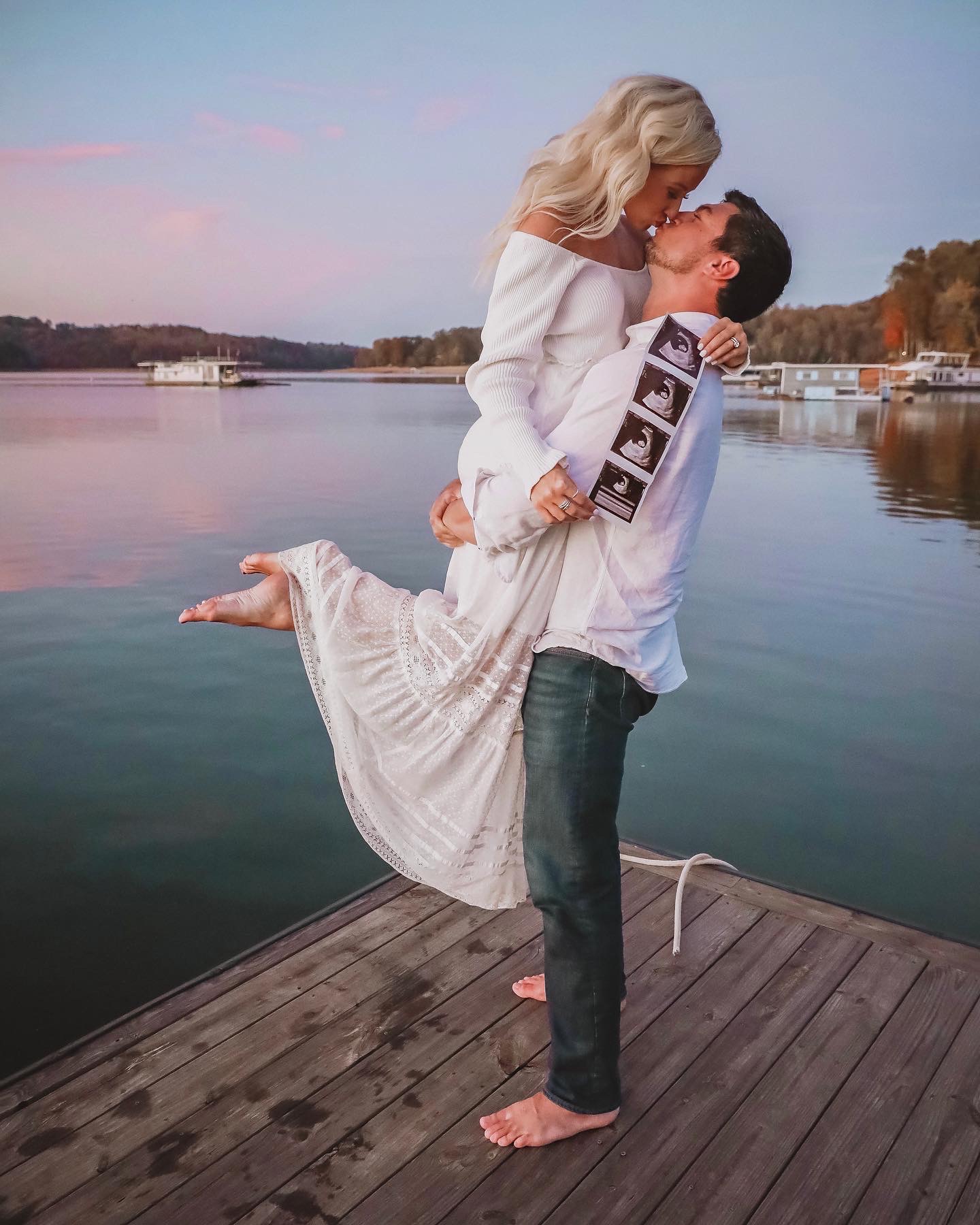 Needless to say, when we found out that we were pregnant, we were in shock for a split second (to keep it real with y'all lol!), not because we weren't trying, but because it's just such a surreal feeling when you get that first positive. Let's just say, I took 6 different at-home tests "just to be sure" as I kept saying, ha! We were instantly over the moon excited, acting like giddy children! Teej was literally screaming of excitement and I was crying tears of joy like a baby. The memories of that morning still put the biggest smile on my face!
We found out we were pregnant right before we went on our cruise, and at that time, no one else knew. It was actually really nice to just spend the week together in the middle of the ocean, letting our little secret set in. We really soaked up that special time, took time off of work, and just spent our days on the ship dreaming about what our lives would look like in a few months, brainstorming baby names, how we would tell our families, etc.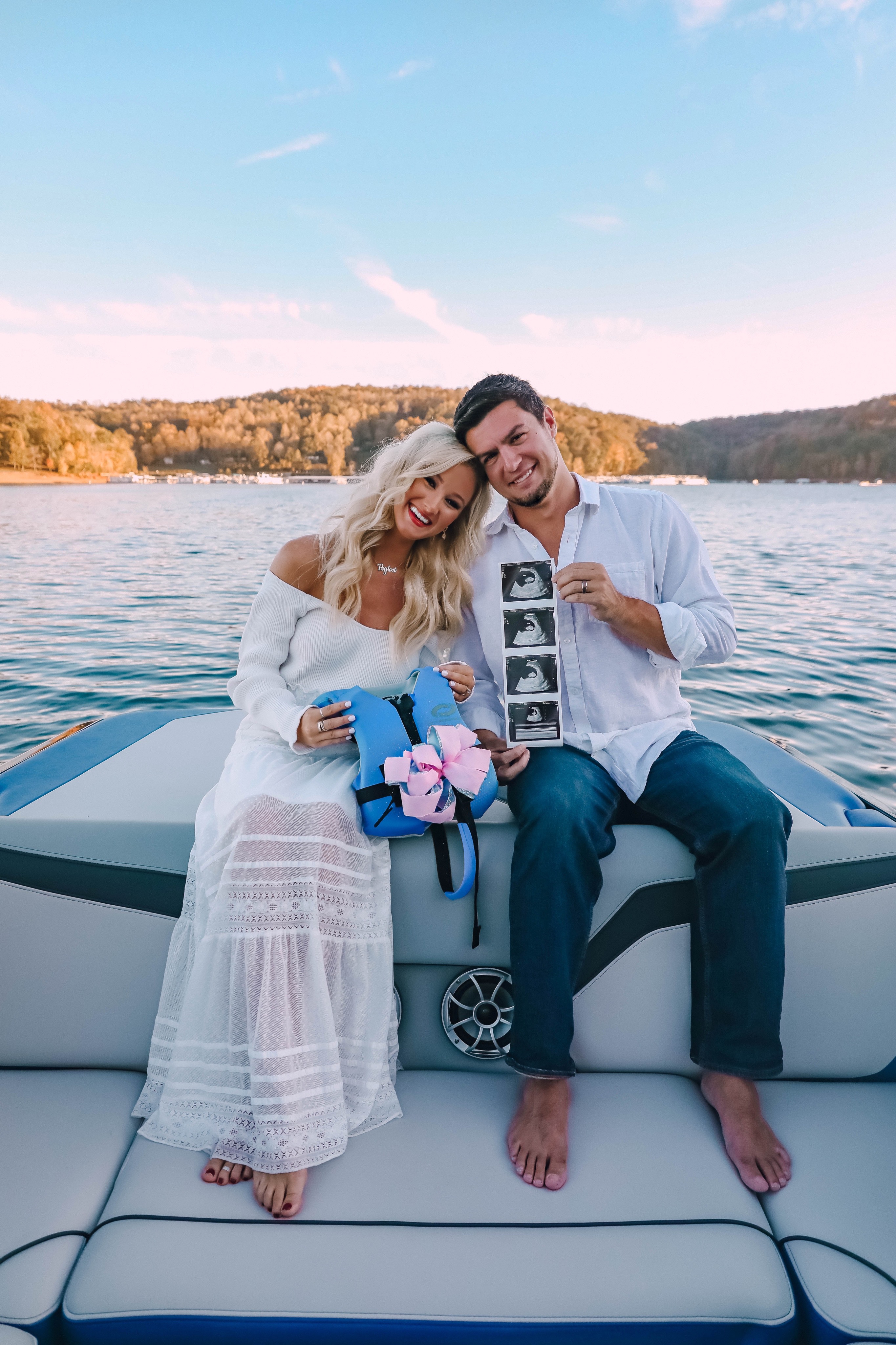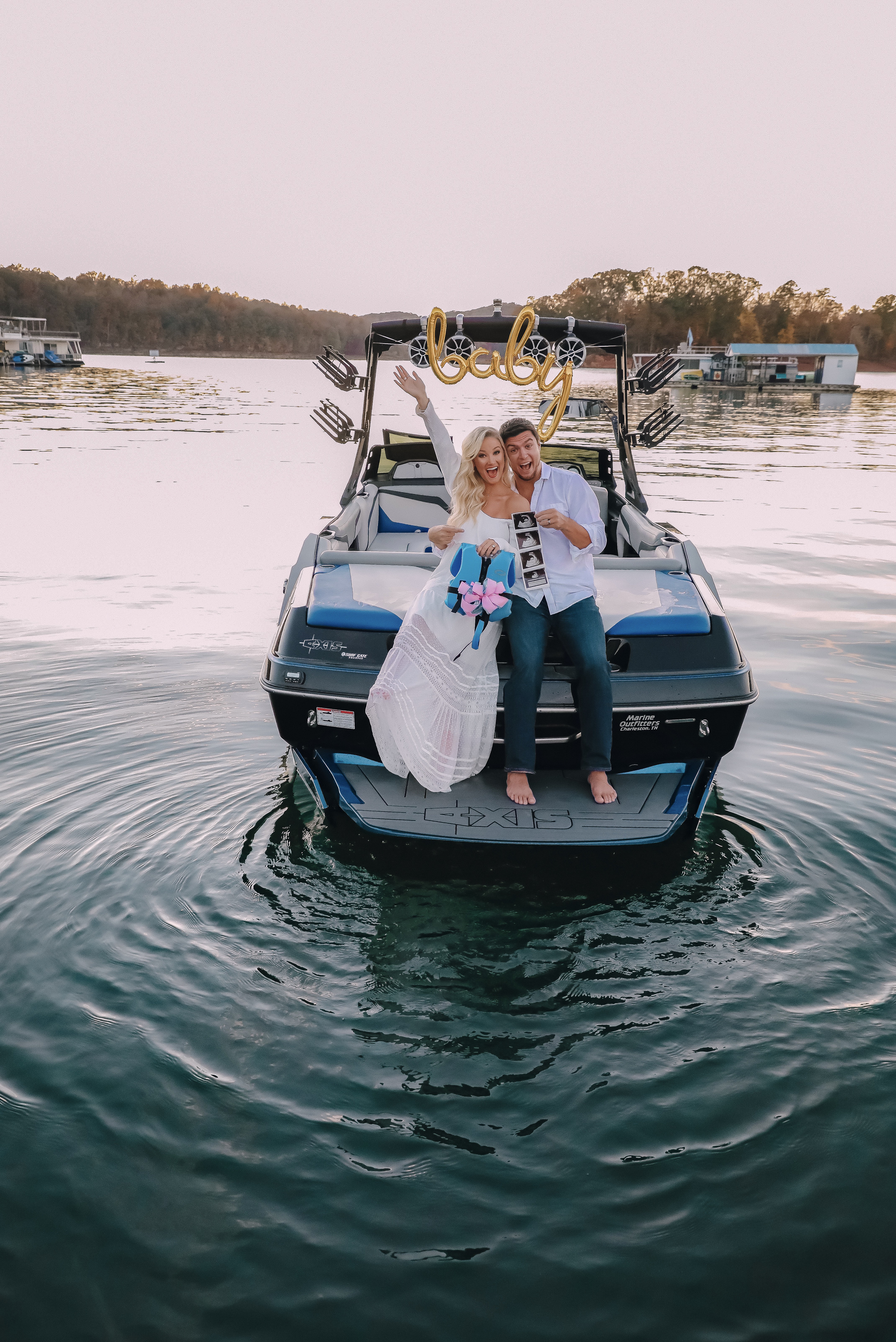 Once we got back home to the States, we started planning out the days to tell our closest friends and families. We thought of some special ways to break the news to all of them, and it was so much fun seeing the looks on their faces when they all found out about Baby. They were all so excited, and they made us feel so loved. We tried to take videos of everyone that we could, so I'd love to share them someday with you all. Those moments were so special for us and something that we will cherish forever!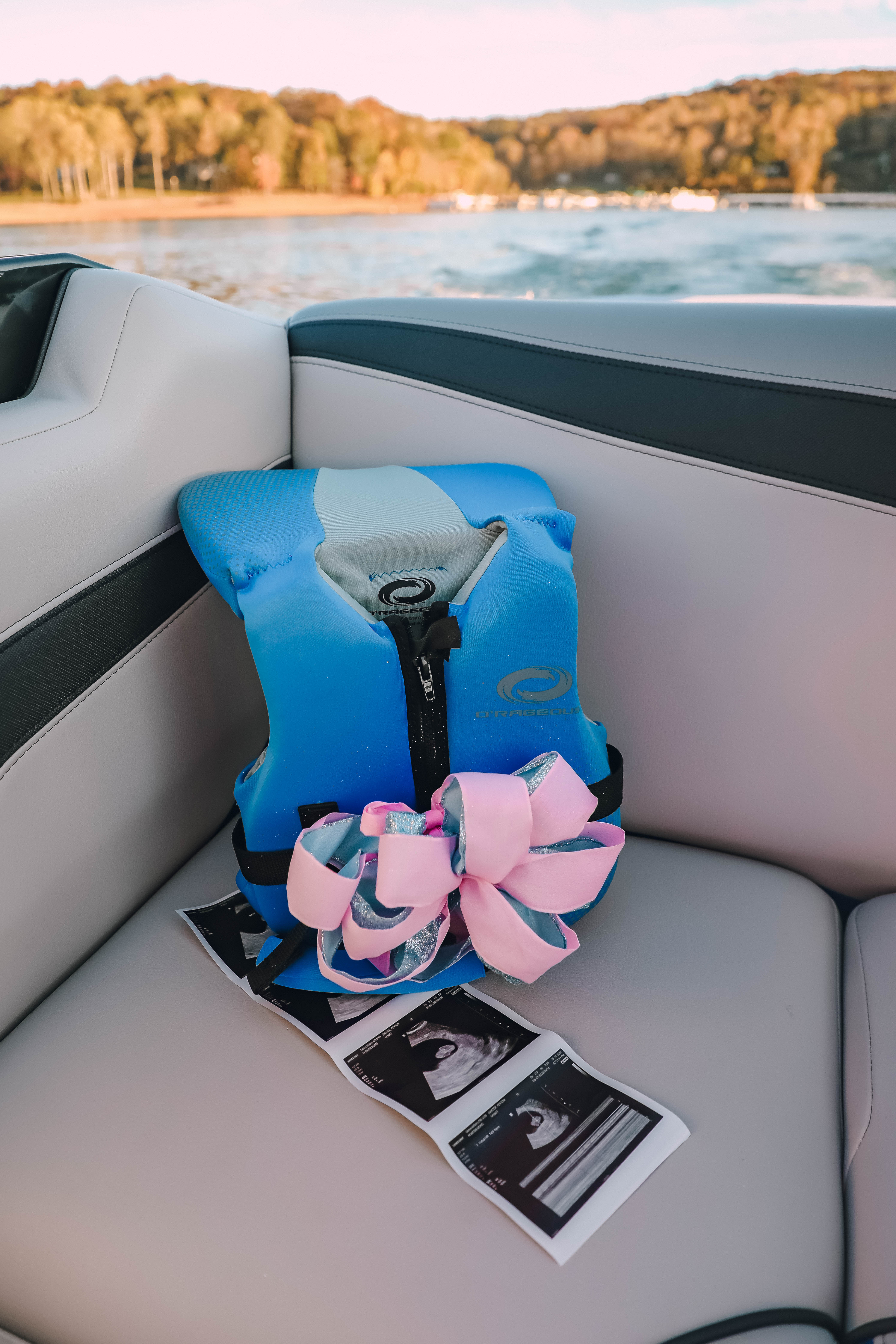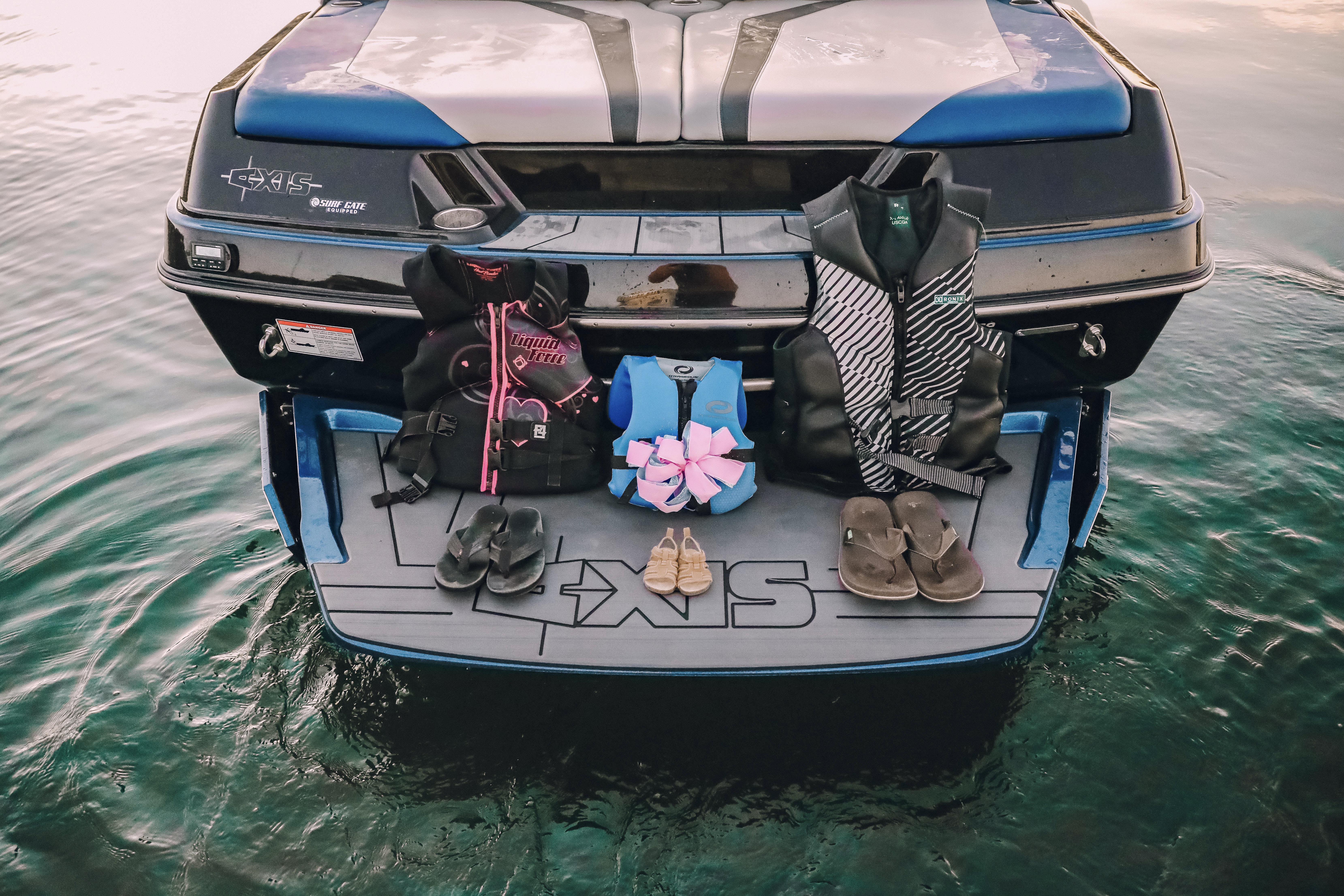 As for Baby Baxter, he or she is doing great, which we are so extremely grateful for! At all of the doctors appointments we have been to, our doctor has been very pleased and everything seems to be right on track so far. Our first ultrasound was possibly one of the sweetest moments of my entire life. *instant tears* (… or hormones? LOL). But in all seriousness, there is just no way to describe the feeling of seeing your baby inside of you for the first time. AND THEN, seeing the heartbeat?! I MELTED! It's truly a miracle right in front of your eyes! God is so good, y'all. SO good.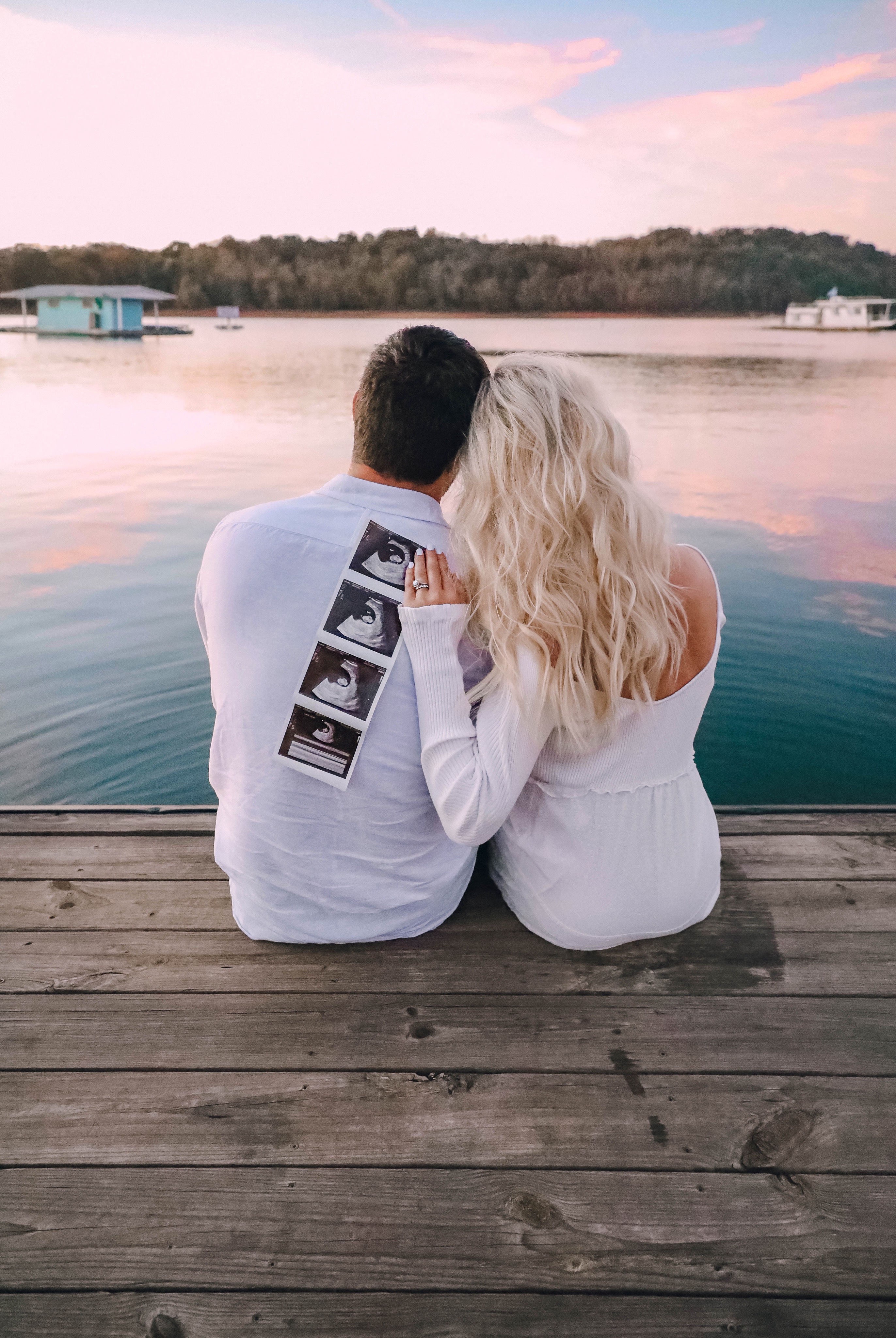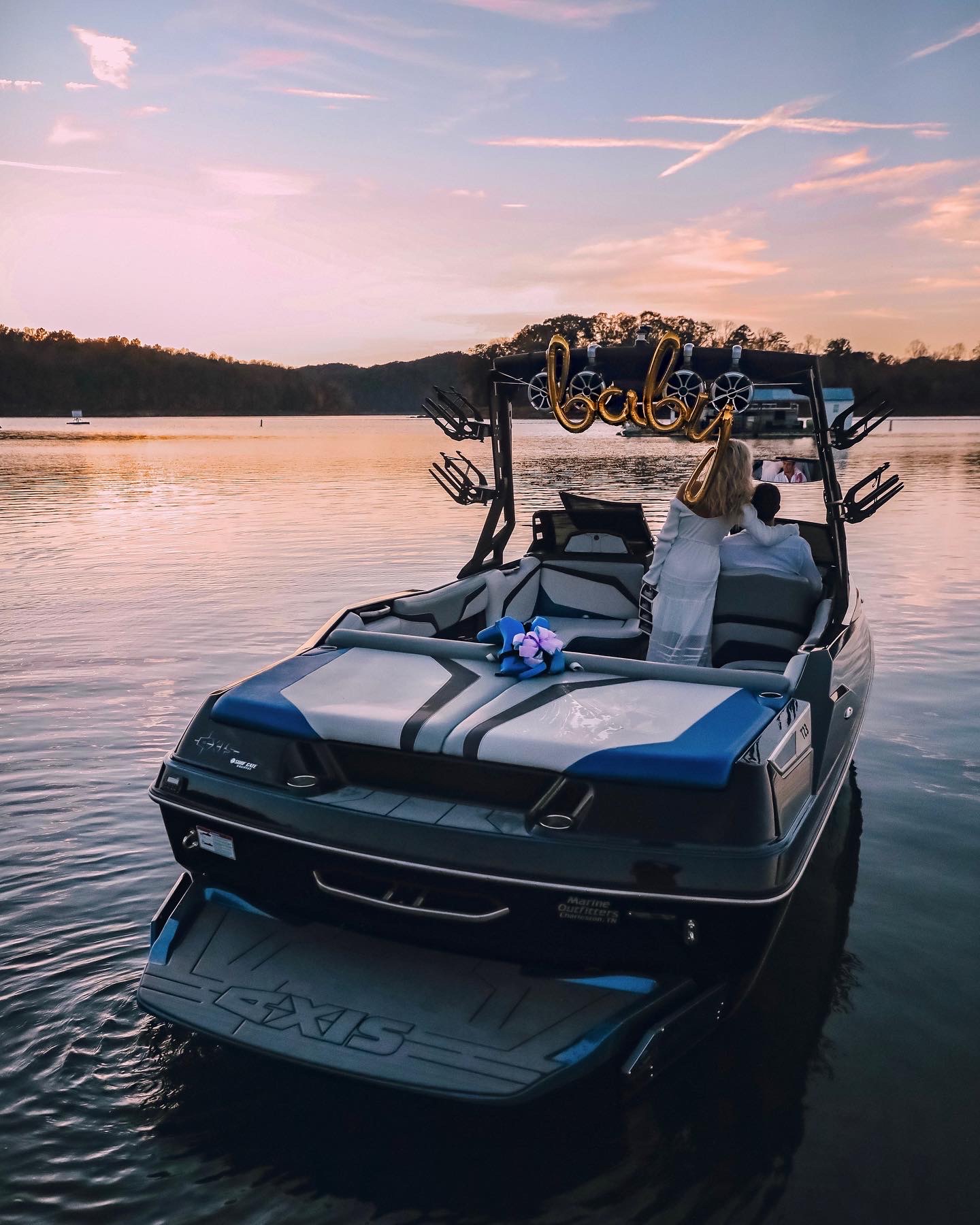 I'll keep this post short for now, but I promise to come back on here and share more in-depth details of our journey throughout our entire pregnancy. For now, we really just want to share the big news with the world and celebrate this incredible blessing!! When we were thinking about where we wanted to capture this special moment in our lives, my sister actually brought up the idea of finding somewhere in town that is super special to us and to our marriage. For us, that's Norris Lake, where we spend our summers and already have so many treasured memories. It's our happy place.
Baby is arriving just in time for summer, and we can't wait dip those cute little toes in the water … Teej may have this kid on a surfboard by the time it can walk, haha! 😉 Goodness, we just still can't believe we get to be parents to this little angel of our own. My heart is overflowing!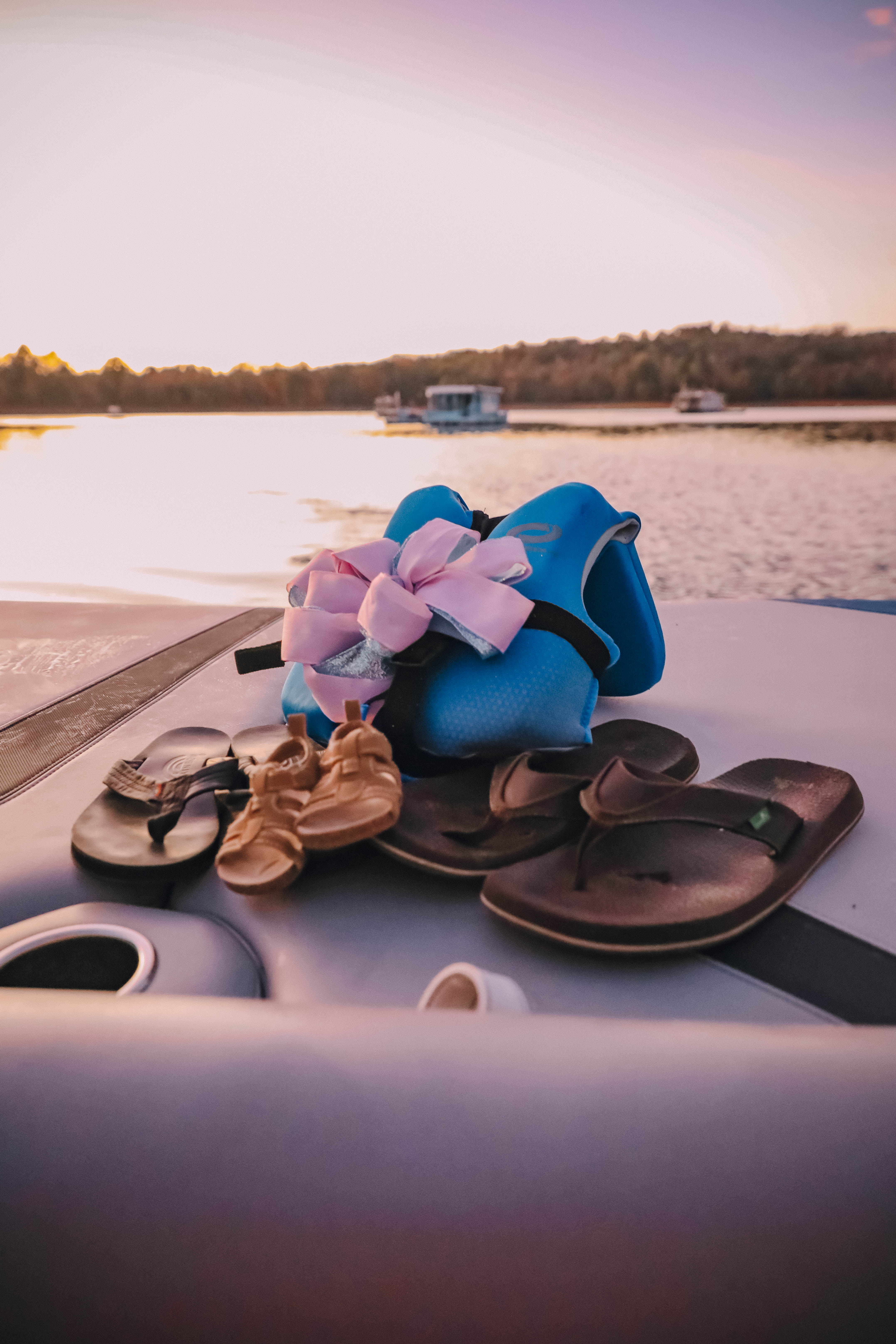 Thank you all so much for being here and for being a special part of our lives — we are thrilled to share our biggest news yet with you all! Please join us in praying for a healthy baby and healthy pregnancy, and send all the good vibes, tips, tricks, and advice our way … We appreciate it so much!
As always, you can find TJ and myself over on Instagram on our individual pages, and then we also just made a family page — linked here — to document this special time and our growing family. We'd love for you to join us on the journey!
All our love,
The (growing) Baxter Family