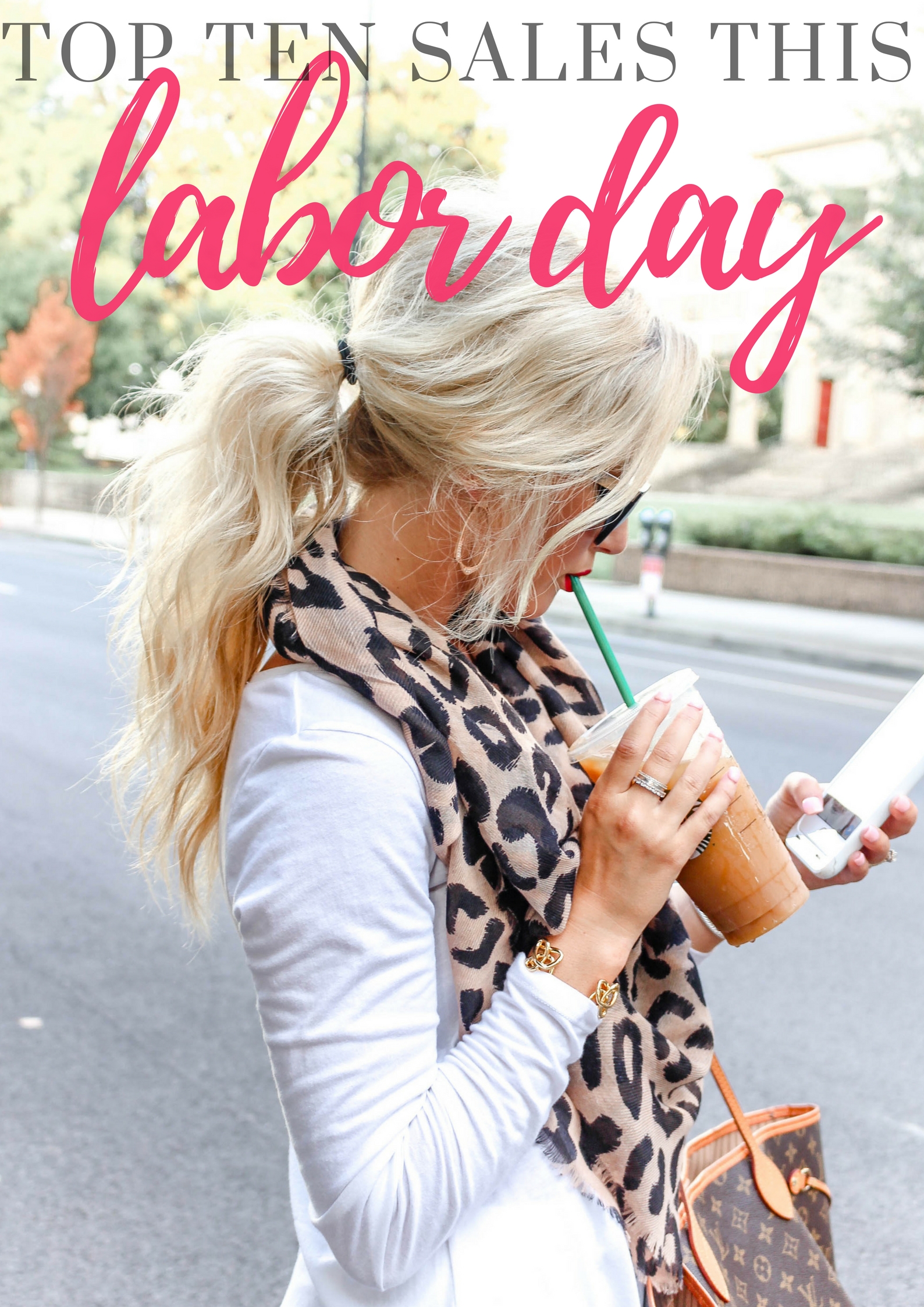 Happy Labor Day, y'all!
Today, I hope each of you are taking time to relax and unwind, spending time with loved ones, or hanging out with friends at a cookout (or tailgate if you are a fellow Vol fan!). Whatever your plans consist of today, I hope you are enjoying yourself and take this time to be completely away from the office – wherever that may be.
Teej and I are taking the day off to head down to Hotlanta to watch our Vols play in the new Mercedes-Benz Stadium against GA Tech, and I couldn't be more excited! This past Saturday, it was so nice to be able to watch football again on tv (plus the weather outside actually felt like fall, which totally put us in the football season mood), but I have to say that it was kinda weird not seeing my Vols play! Needless to say, I'm pumped cheer them on today with our friends … I'm hoping for a W and a great start to our season!!
Before heading out, I wanted to round up my top picks from a lot of the Labor Day sales happening today (and there are some good ones). I asked y'all last week on IG stories if you wanted to see anything in particular in my sale round ups today, and I got a lot of requests about jeans, high-waisted pants/denim, beauty products, swim, and shoes. I've searched through and done the shopping for you all to provide all of this! I included lots of affordable finds, some amazing deals (of course), and then a few splurges that are just too beautiful to pass up (that are also on huge sale which helps).
Swipe through the rotators below to see my top picks from each of the 10 retailers, or simply click on the retailer's name to go straight to their Labor Day sale page to shop! Let me know if you have any questions at all (i.e. sizing guides, fit, styling tips, etc).
Happy shopping!
Missguided — 50% off EVERYTHING! Use code: AMERICANBABE (This is the online retailer I was raving about in this recent post!)

---
Sole Society — Shop select styles up to 60% off.

---
Urban Outfitters — Take an extra 30% off all sale items.

---
Ann Taylor — Extra 50% off all sale items.

---
Intermix — Up to 80% off sale items. (A bit of a splurge but some of these pieces are SO worth it and include some great deals.)

---
Frye — Take an extra 25% off sale items. Use code: 25OFF

---
Cupshe — 10% off ALL swimsuits! (This is one of the main retailers I bought my swimsuits from this summer because they are affordable and good quality.)

---
Hudson Jeans — Extra 30% off all sale styles. (By far one of the BEST denim brands out there. I'm obsessed & these are some phenomenal deals!)

---
BaubleBar — 20% off ALL sale items (aka up to 80% off!!)

---
Anthropologie — Additional 30% off all sale.

---
Thanks so much for stopping by today and shopping with me! I love helping you all find fantastic deals and (really) adorable finds. Now, off to sing Rocky Top at the top of my lungs in a big sea of orange! Go Vols, y'all!!
xo, P