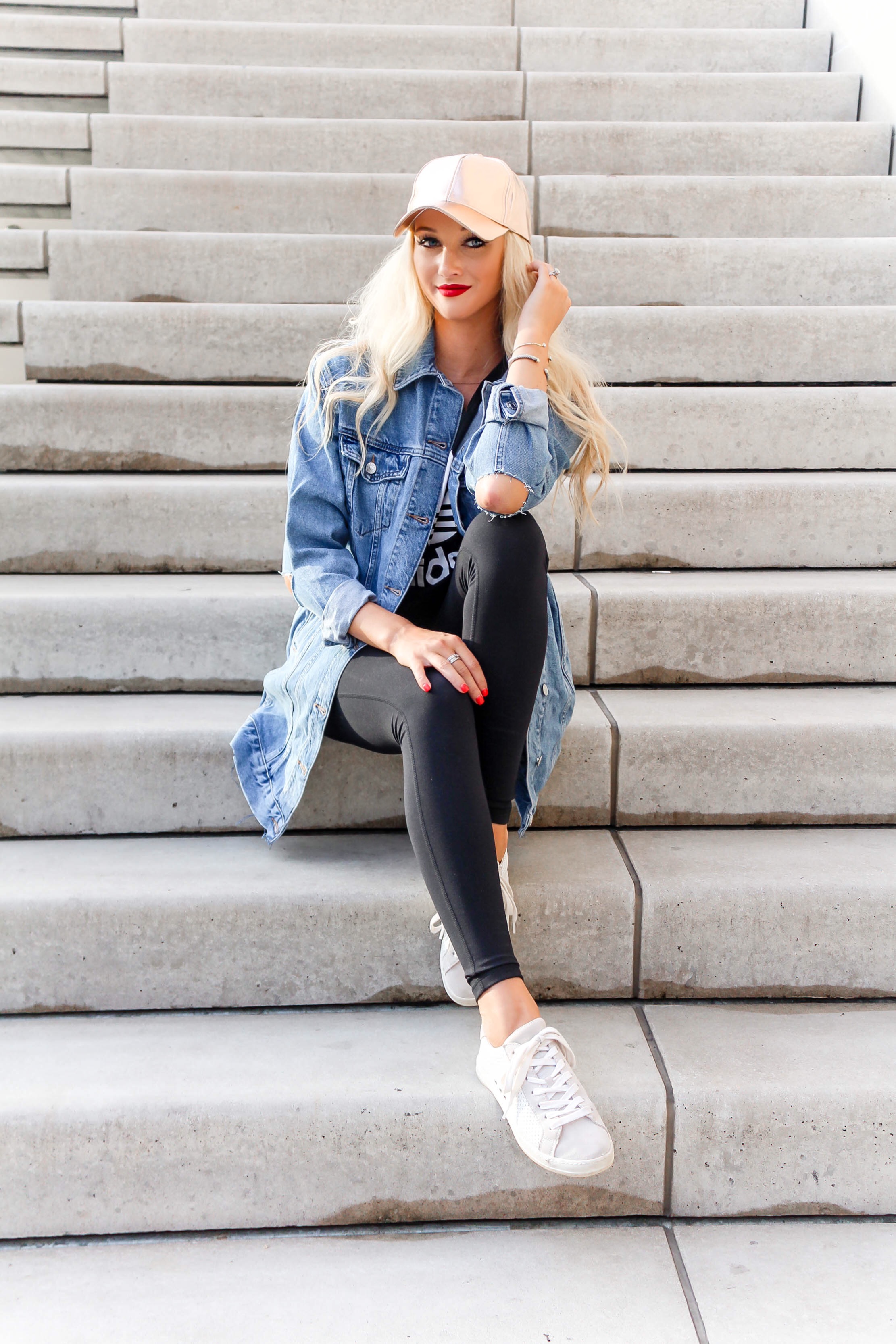 Let's be honest … This is the type of outfit that we all actually wear in 'real life'. I'll be the first one to fall head over heels in love with a very avant garde, immaculate OOTD, but I'll also be the first one to reach for a casual, athleisure look in my day-to-day life.
I'd say that about 75% of the time, you can find me in an outfit similar to the athleisure style in this post. I love this trend because it only takes 2 seconds to throw it all together, and you still feel comfortable and look adorable throughout your day. It's amazing that an outfit so simple and easy can make you feel like your best self!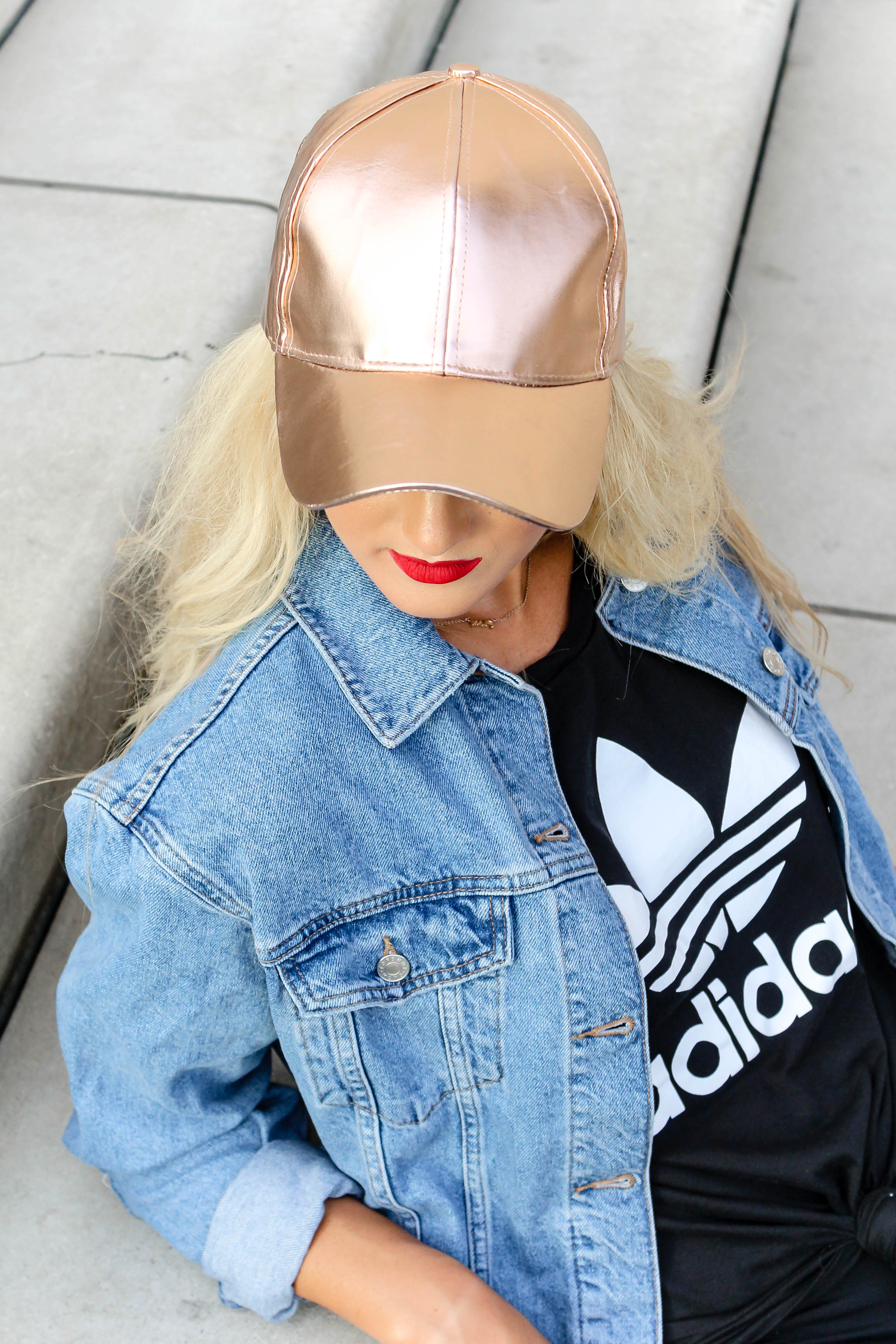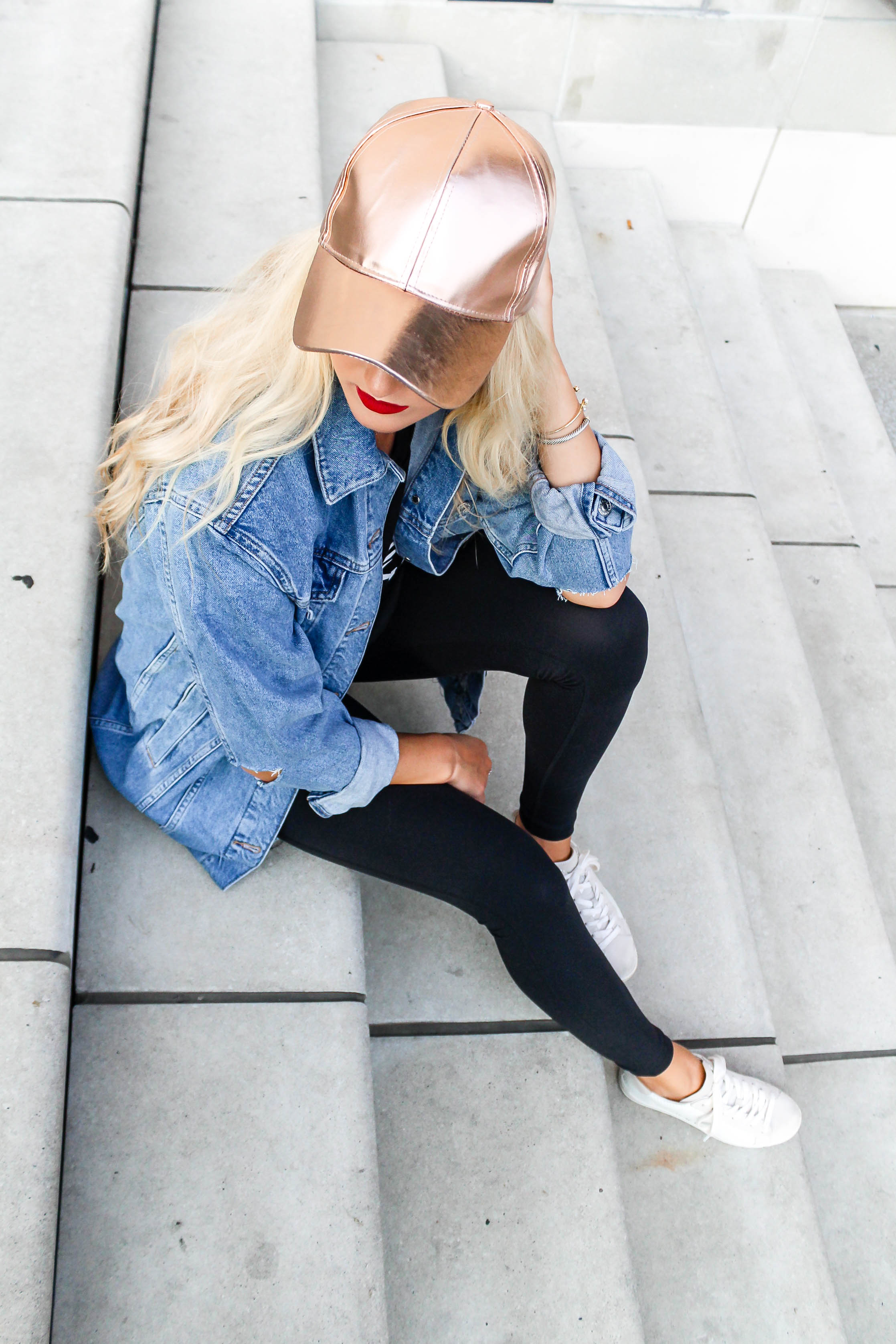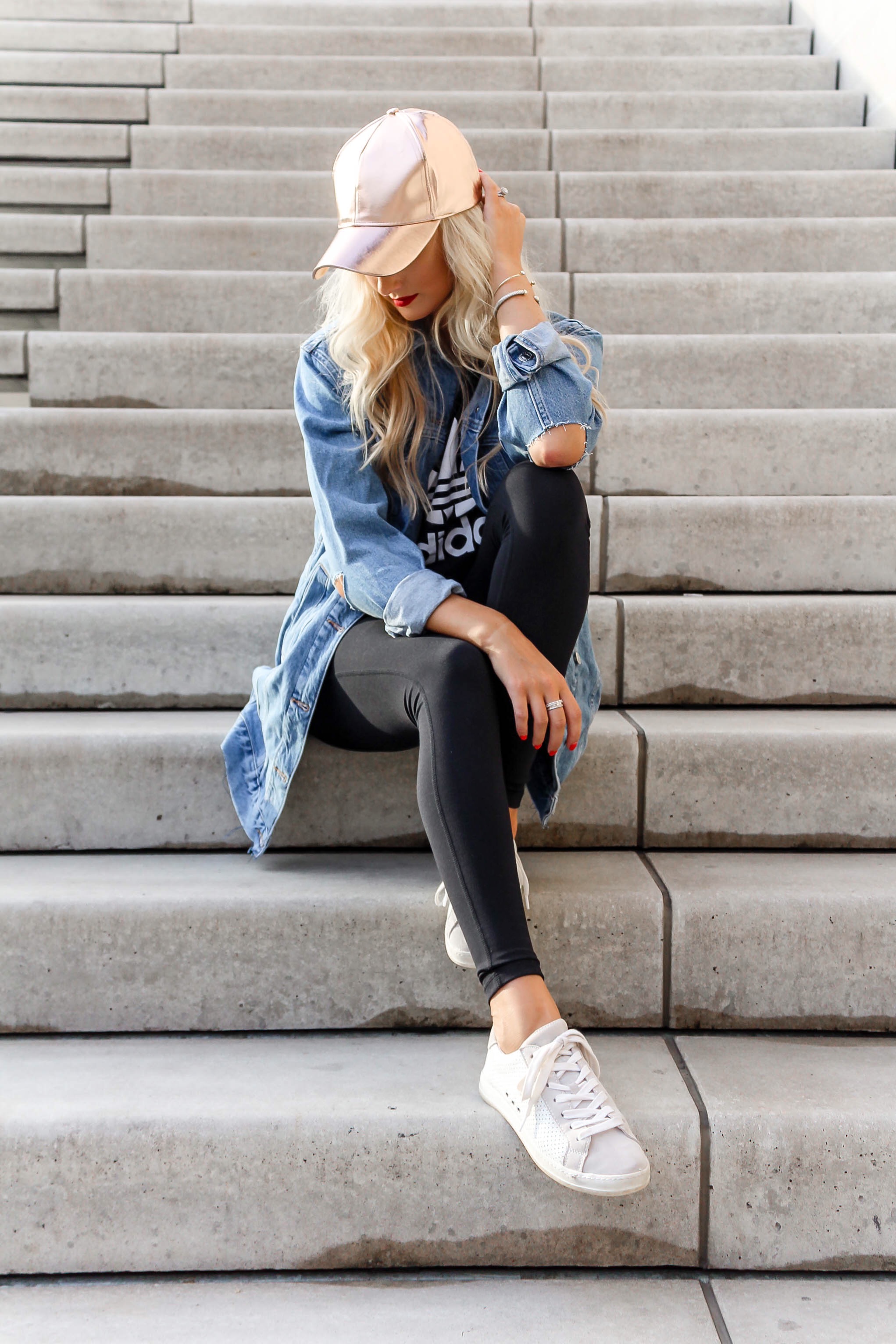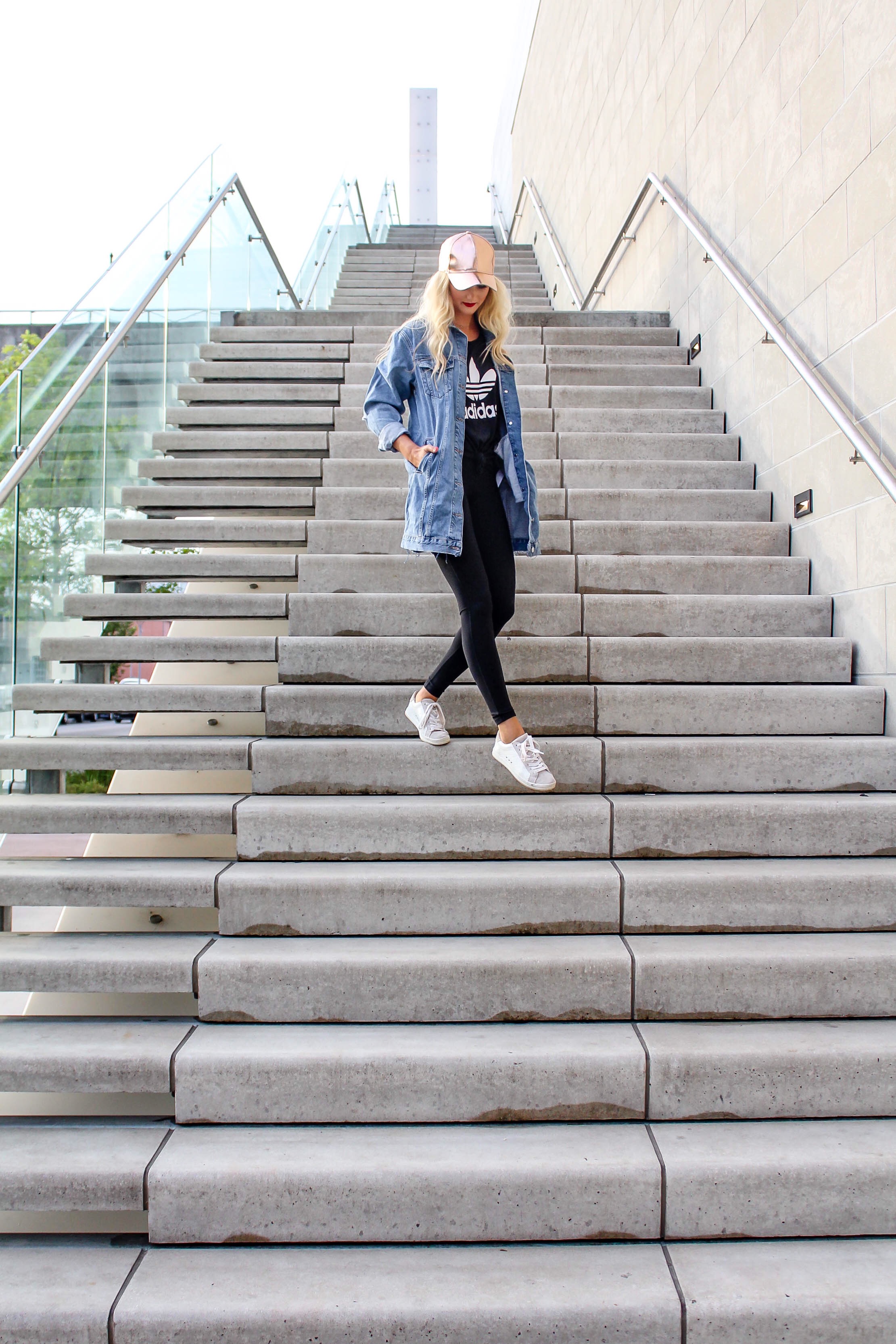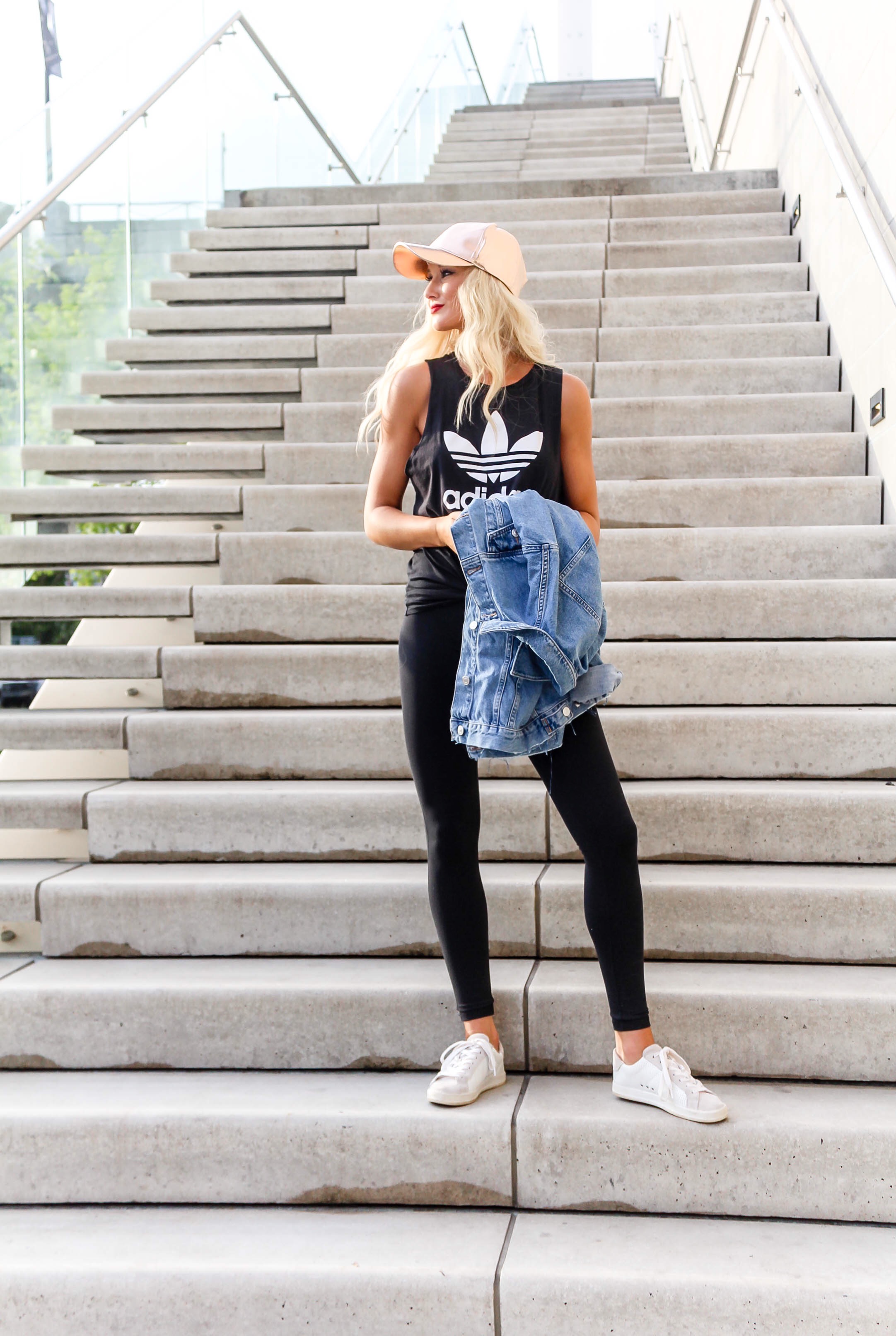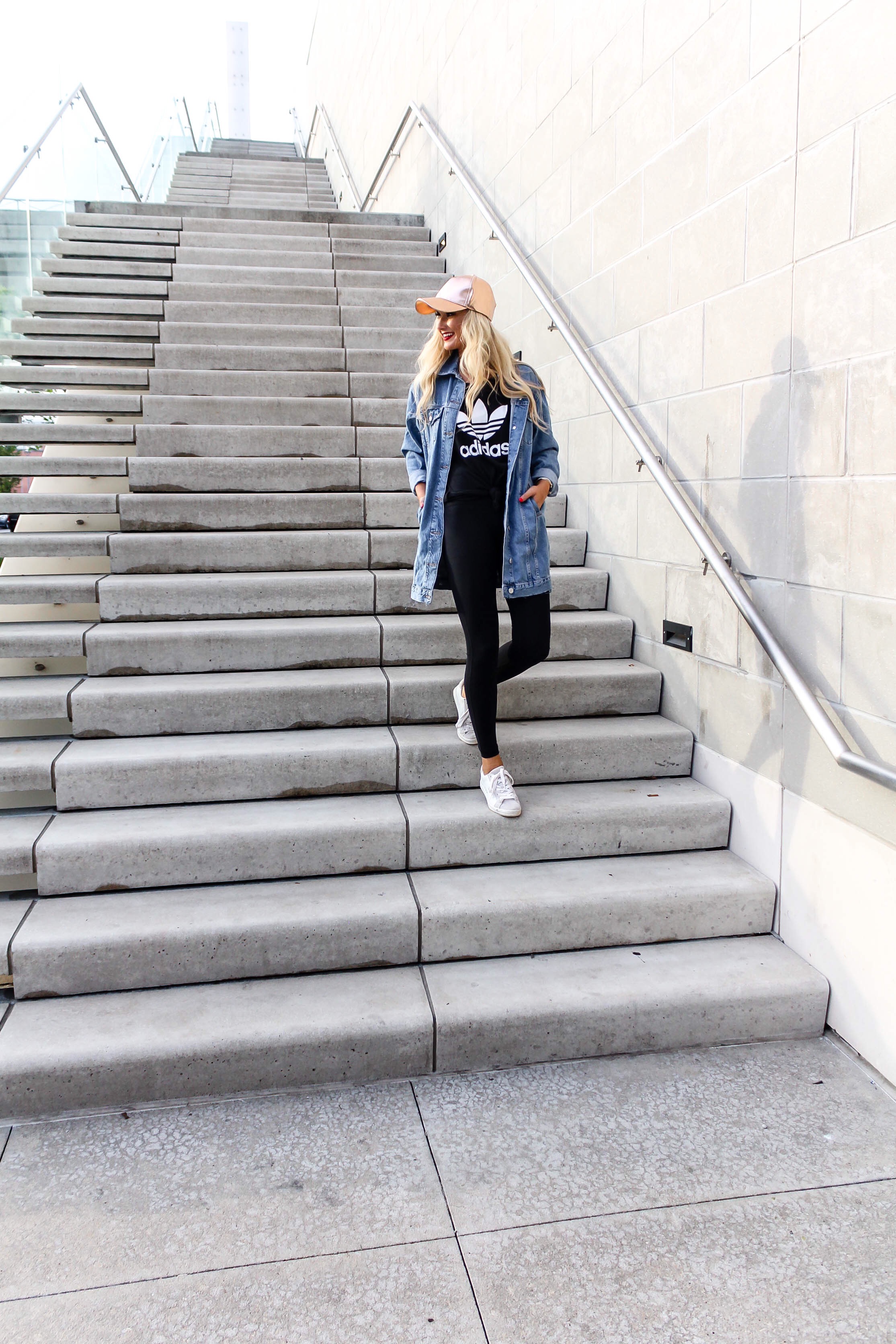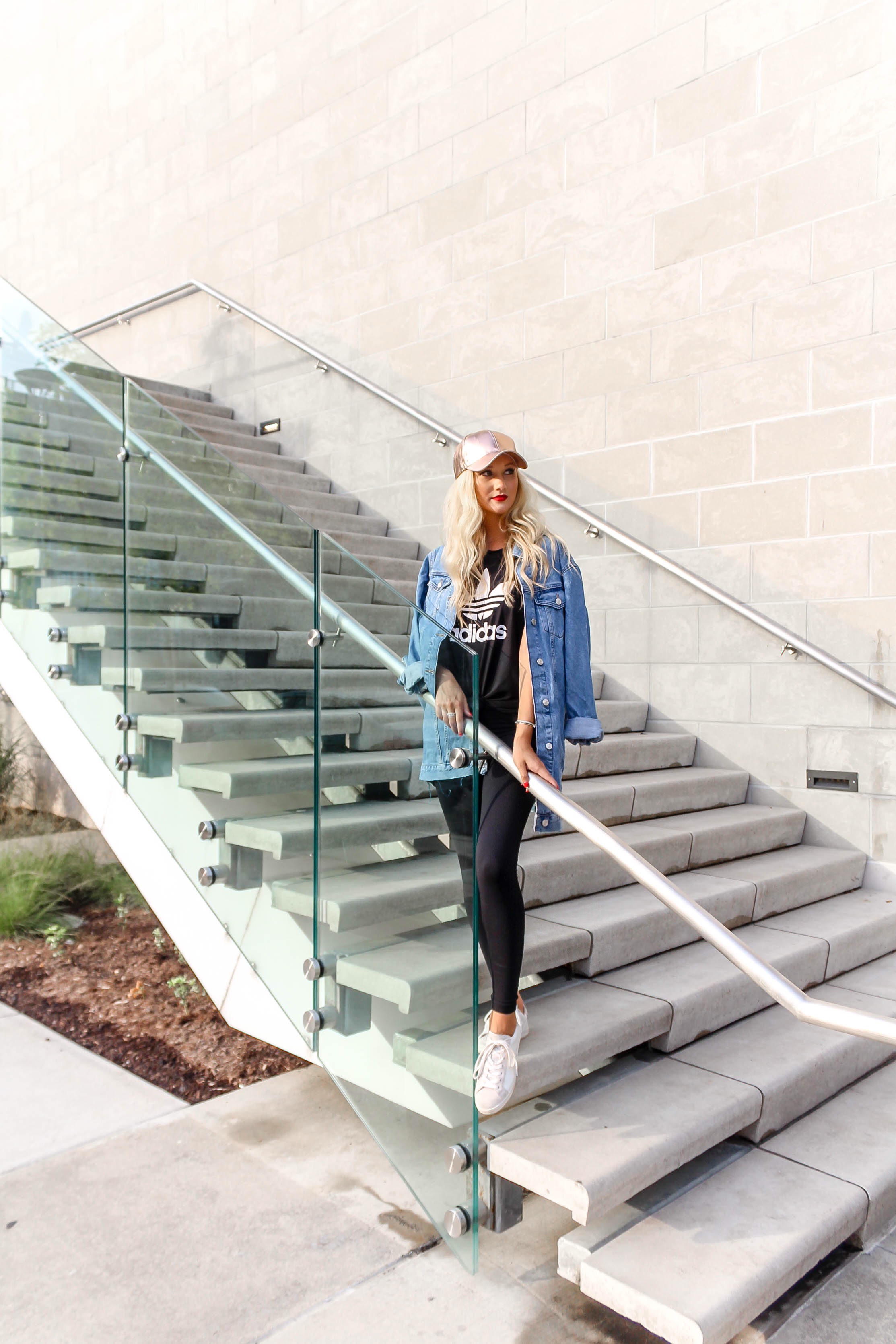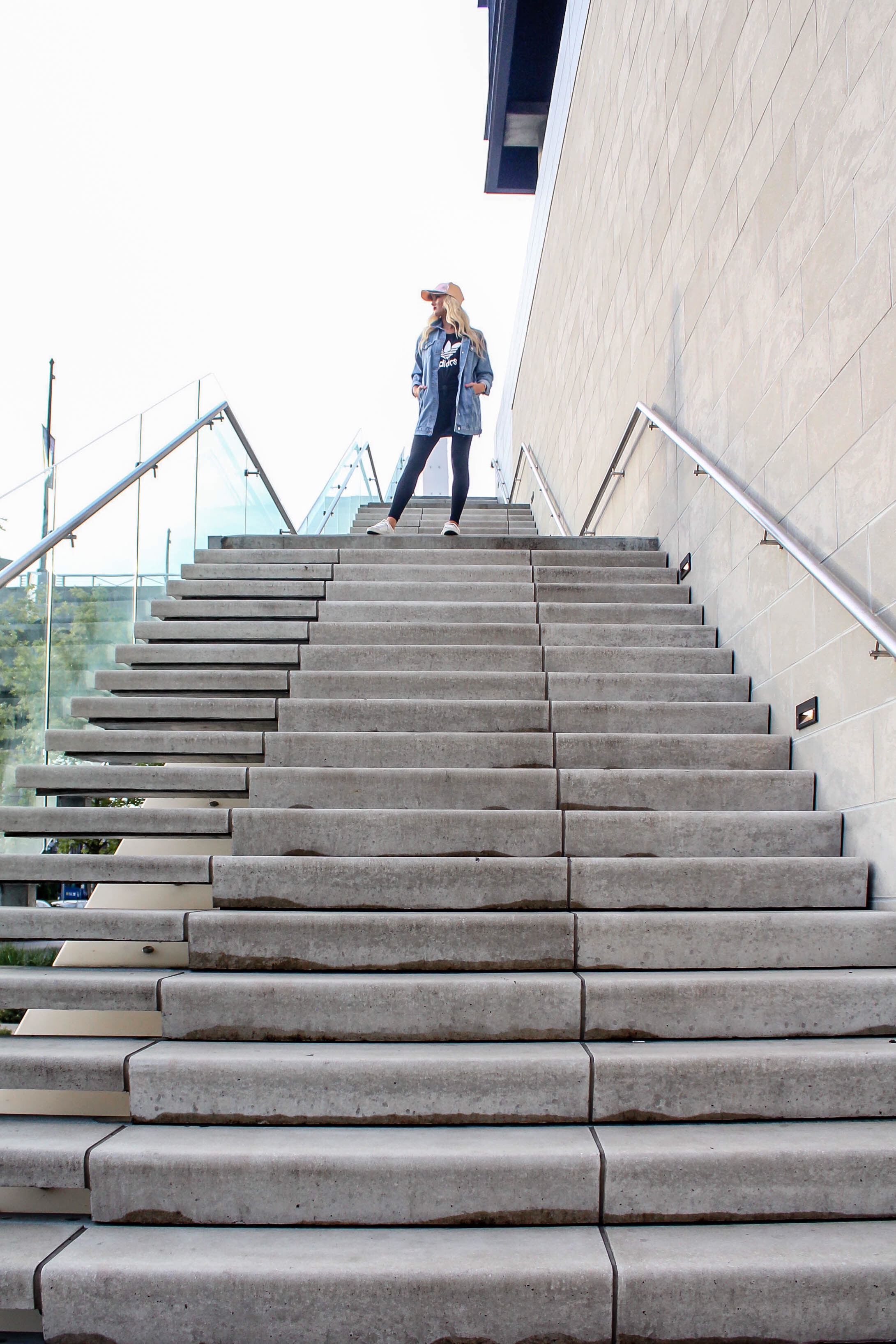 adidas tank (runs big, order 1 size down) | zella leggings (I wear an XS.) | oversized denim jacket (wearing size 4) | similar sneakers | rose gold faux leather ball cap

I got most of this entire outfit a few weeks ago during the #NSALE, but most of it is still available so I wanted to link it all for you guys! I'm obsessed with this rose gold ball cap (because I mean, let's be real … if I'm wearing athleisure-wear, that usually means my hair needs to be washed so might as well throw on a hat LOL). Just being honest – you know exactly what I'm talking about 😉
I also always rave about these leggings because they are 100x better than any other pair of leggings I've ever tried – even better than Lulu Lemon AND they're cheaper! I highly recommend all of you getting a pair to workout in or just wear as a part of your 'real life' athleisure looks. They're also great to wear with oversized sweaters and over the knee boots come winter! Versatility at its finest, y'all.
Lastly, I have to point out this oversized denim jacket … I had a lot of you send in questions about it a few weeks ago when I tried it on in my IG story try on sesh. I've been wearing mine like crazy!! I wore it as a jacket in this post, however, I'm also taking it with me to fashion week tomorrow to wear as a dress with over the knee boots! I'll snap a pic for y'all to see it styled different ways. I'm wearing a size 4 in mine so you can use that as a sizing reference. The oversized denim jacket is going to be a HUGE fall and winter trend so it's time to hop on board now, ladies! I've linked a few more below that I think would be cute too:

---
Thanks so much for checking in y'all! Now I'm off to finish packing for NYFW (which *shockingly* doesn't really include a ton of athleisure styles … but I do get to dress up in amazing clothes all week so I can't wait to show y'all! I'm pretty pumped!). My flight leaves early in the morning and the shows and events begin for me as soon as I get there — can't WAIT to share all the fun with you guys! Be sure to follow along with me on Instagram because I'll most likely be posting lots of IG stories behind the scenes.
xo, P