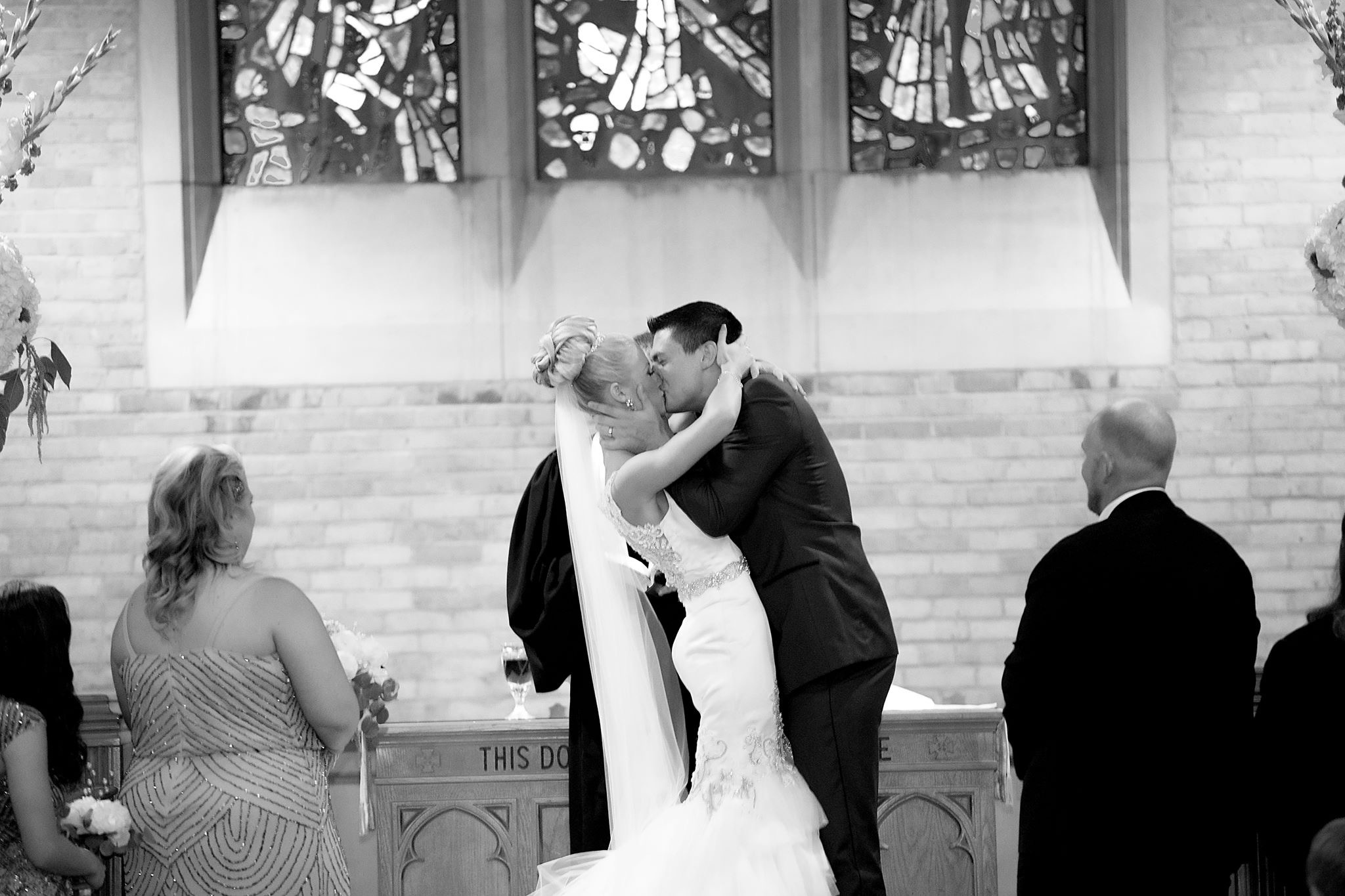 Today's post is officially the last post in my Wedding Wednesday series here on LNL – I can't believe we have made it all the way through my personal wedding journey. I seriously wish I could go back and relive our wedding day over and over again! To finish out this series, I decided to share my own reflection of our first year of marriage and of course, a photo diary from our honeymoon (take me back!!). I hope you all enjoy!
Sunday, June 25, 2017 marked one year of marriage for my sweet hubby and me. 🙂 I truly can't believe how fast time flies. TJ is my very best friend in life, and as much as I loved him on our wedding day, I can say with confidence that I love him even more today!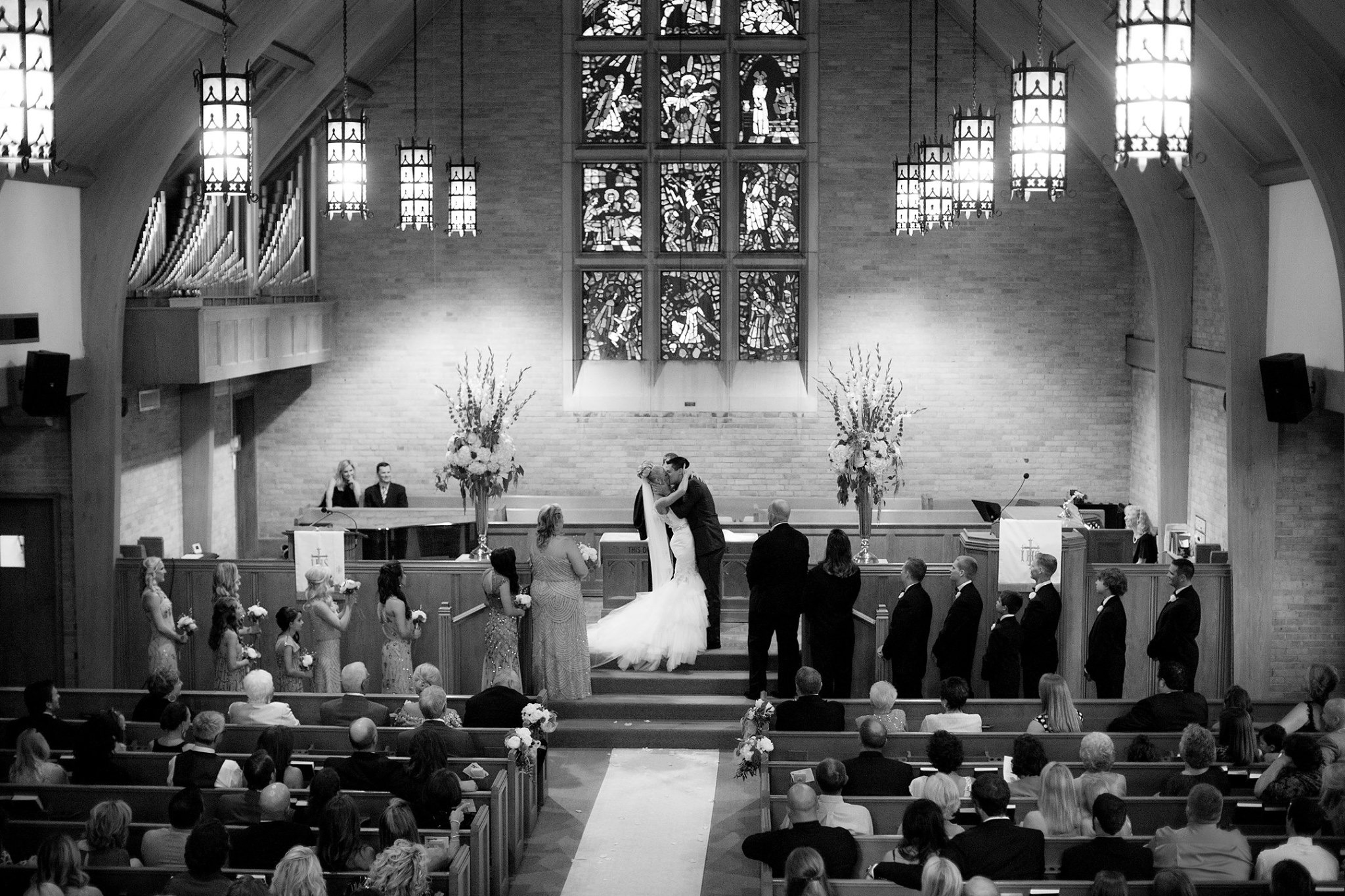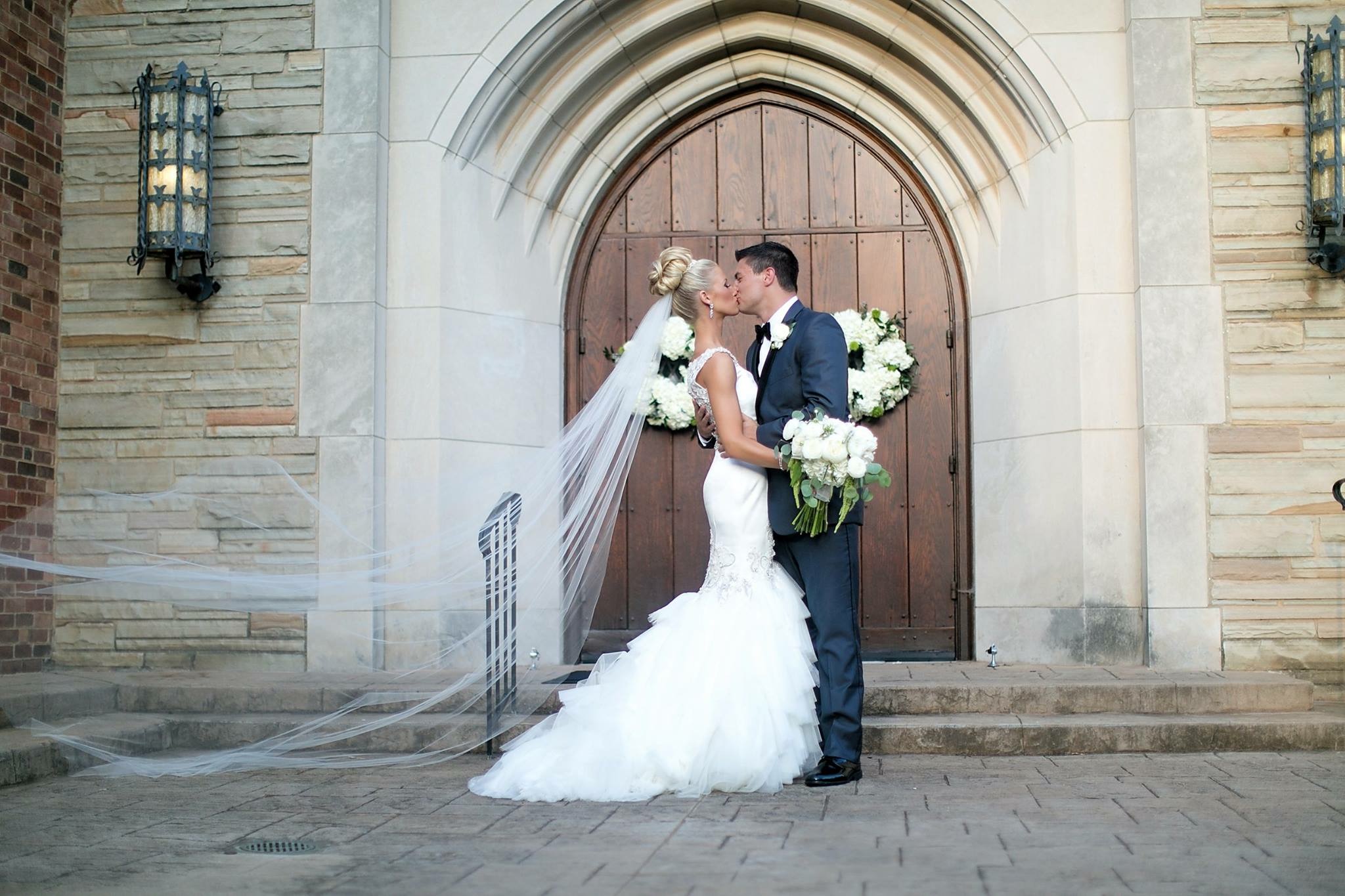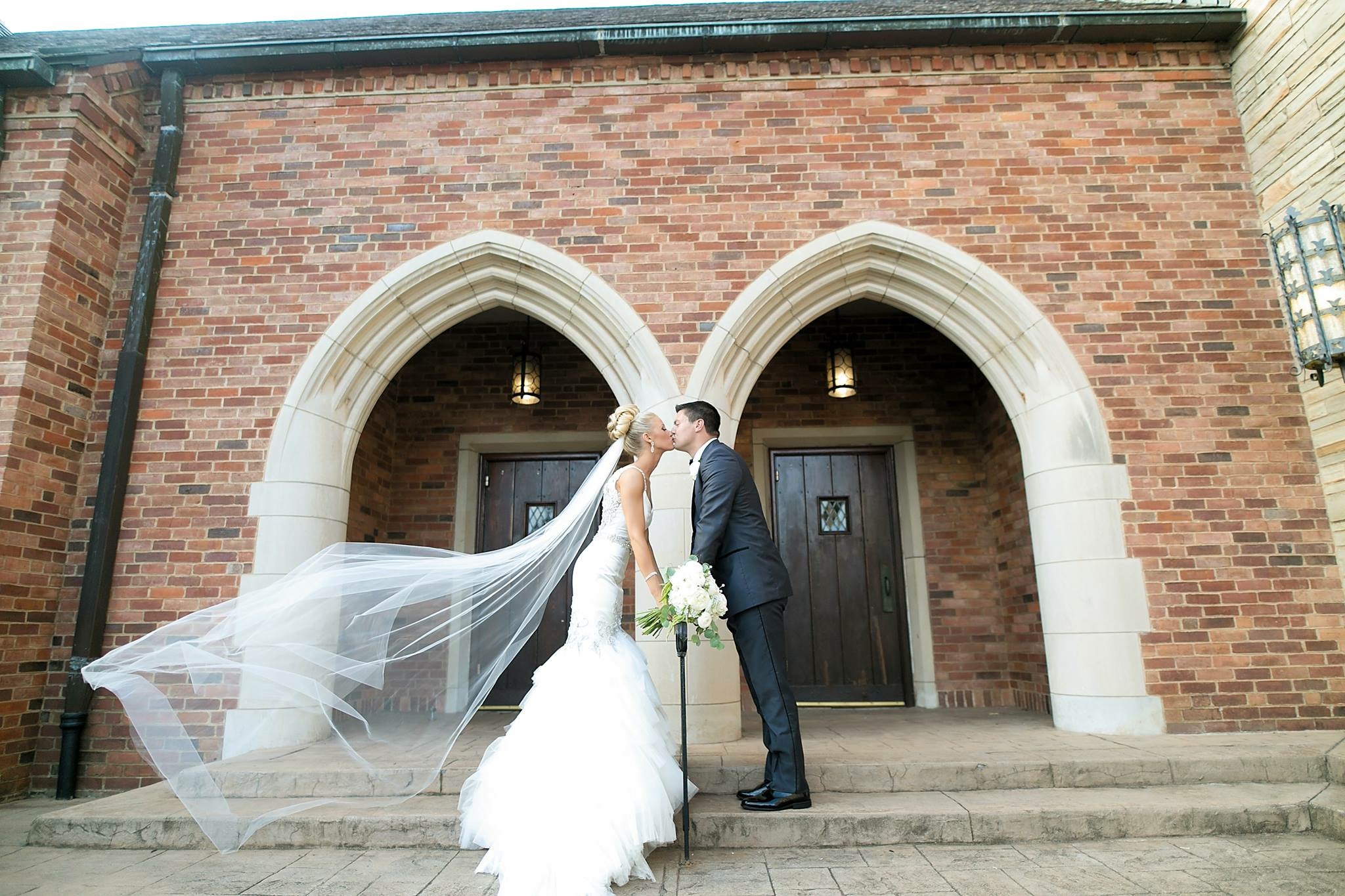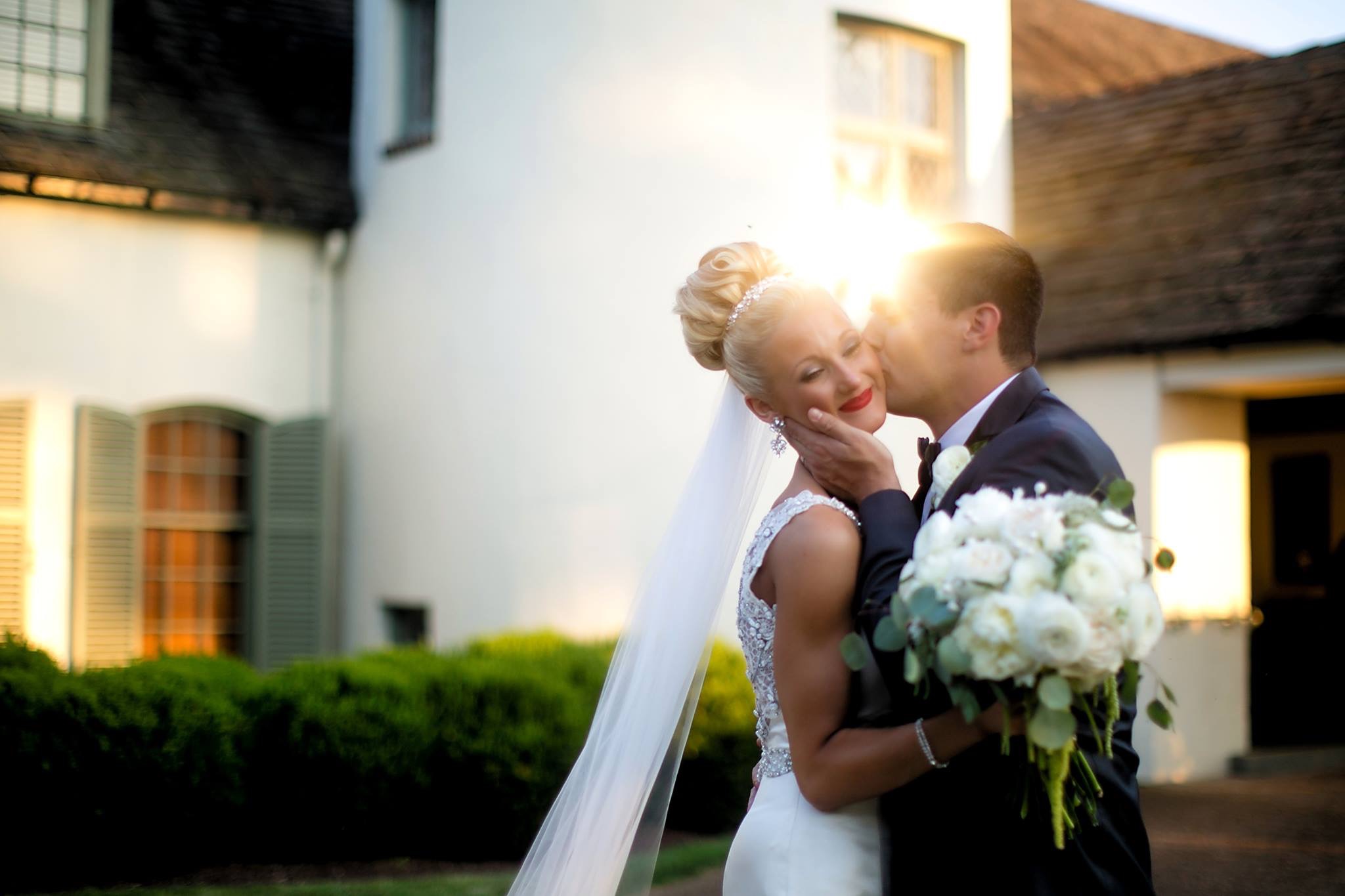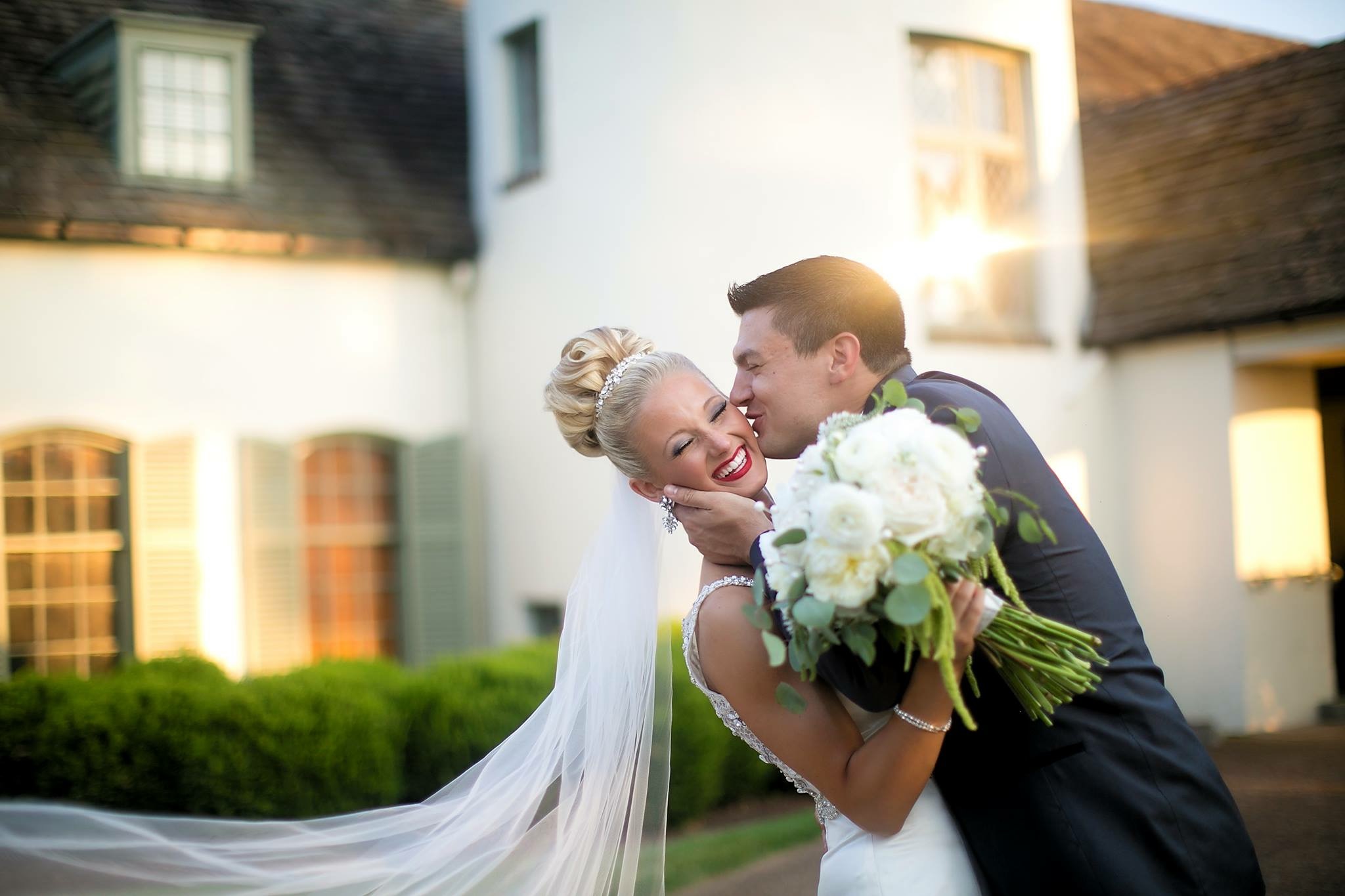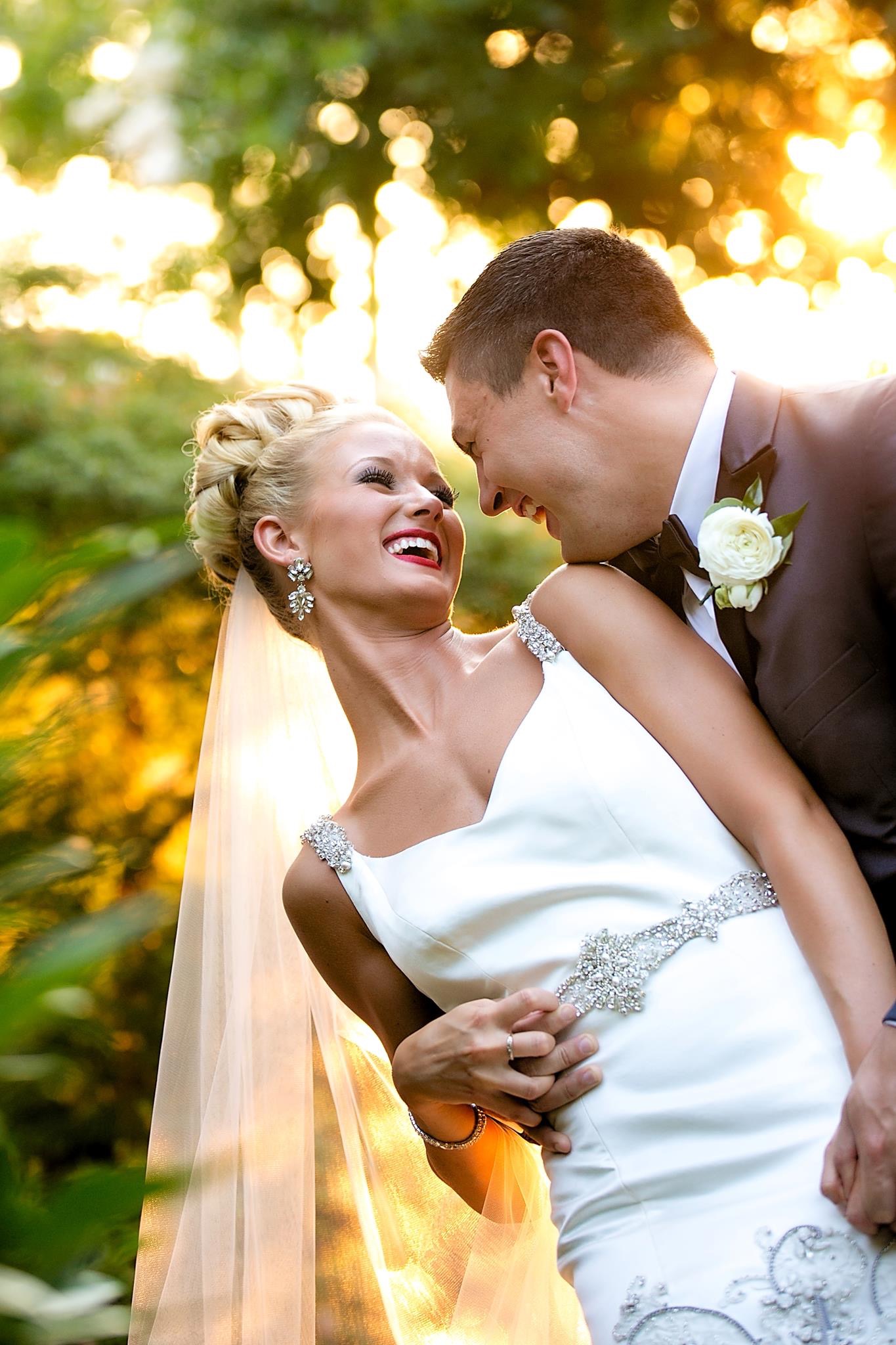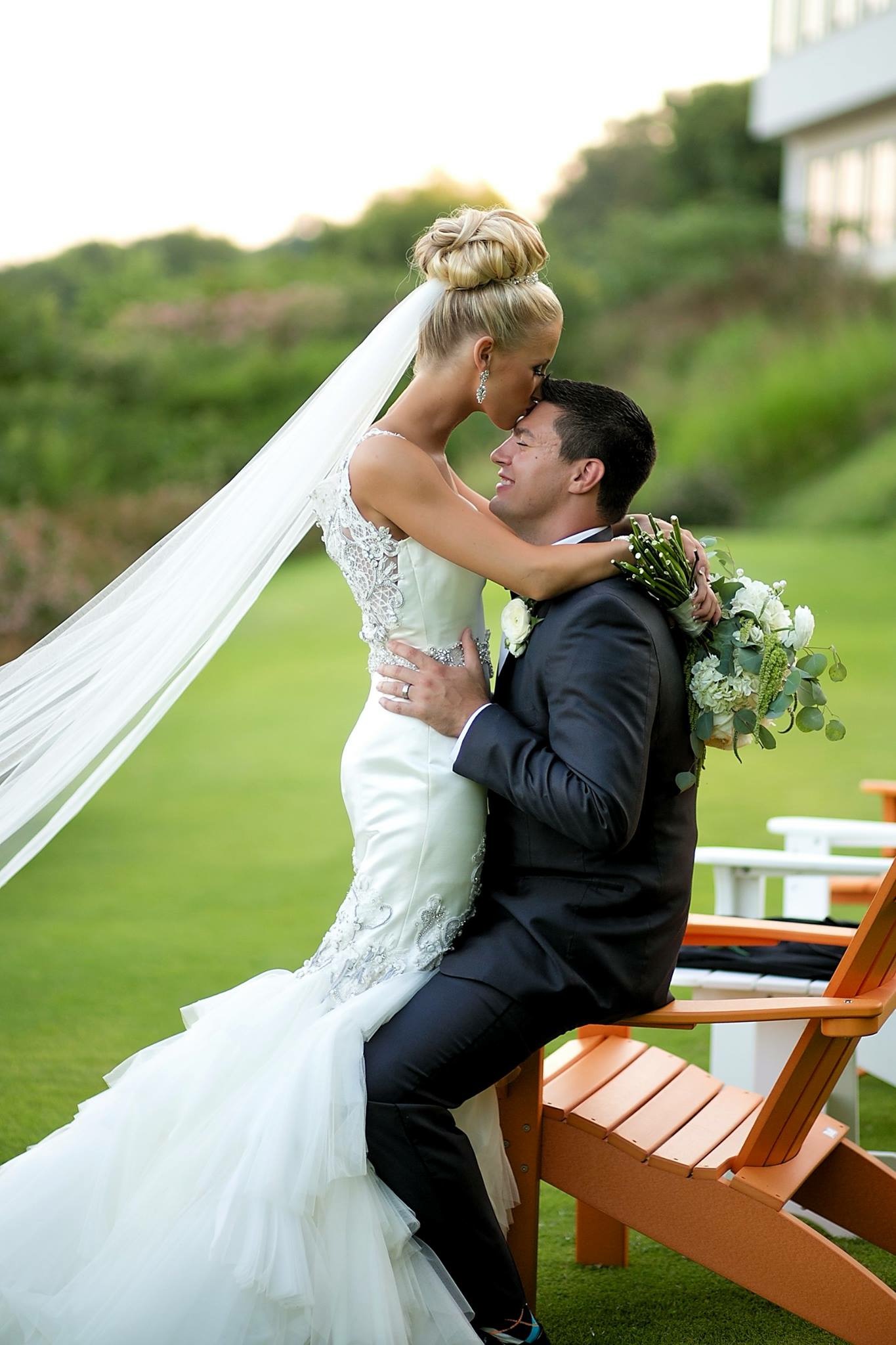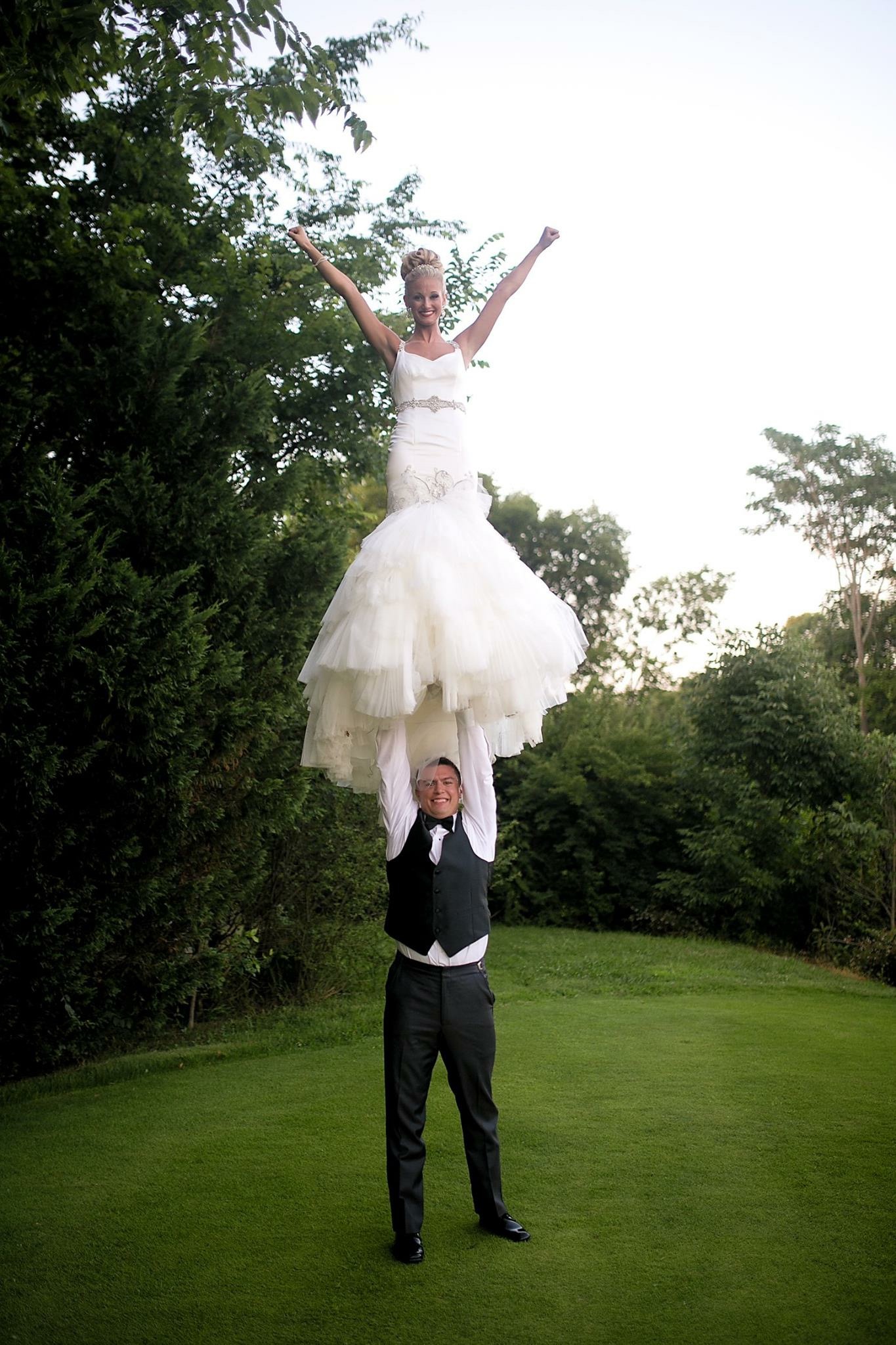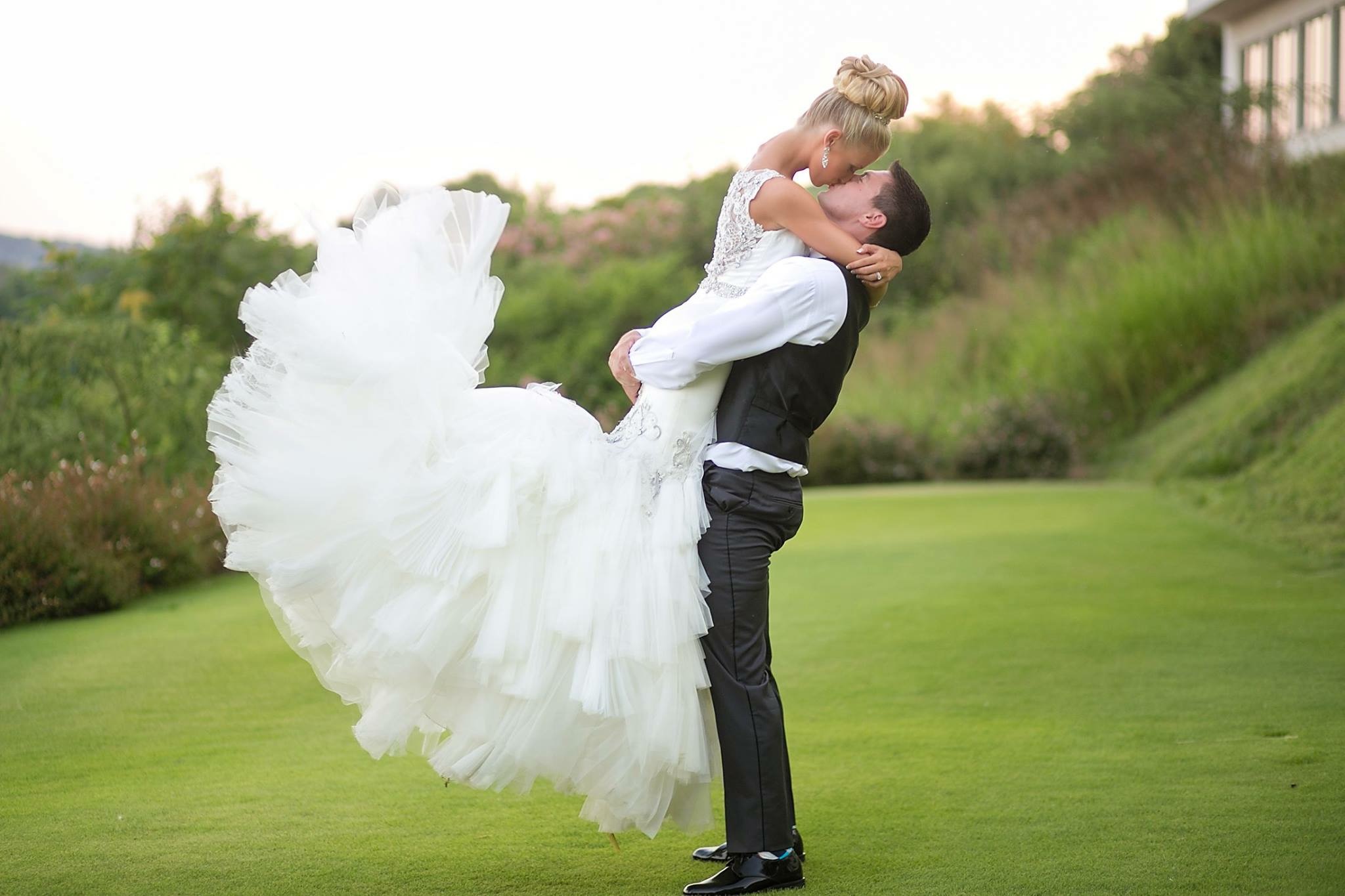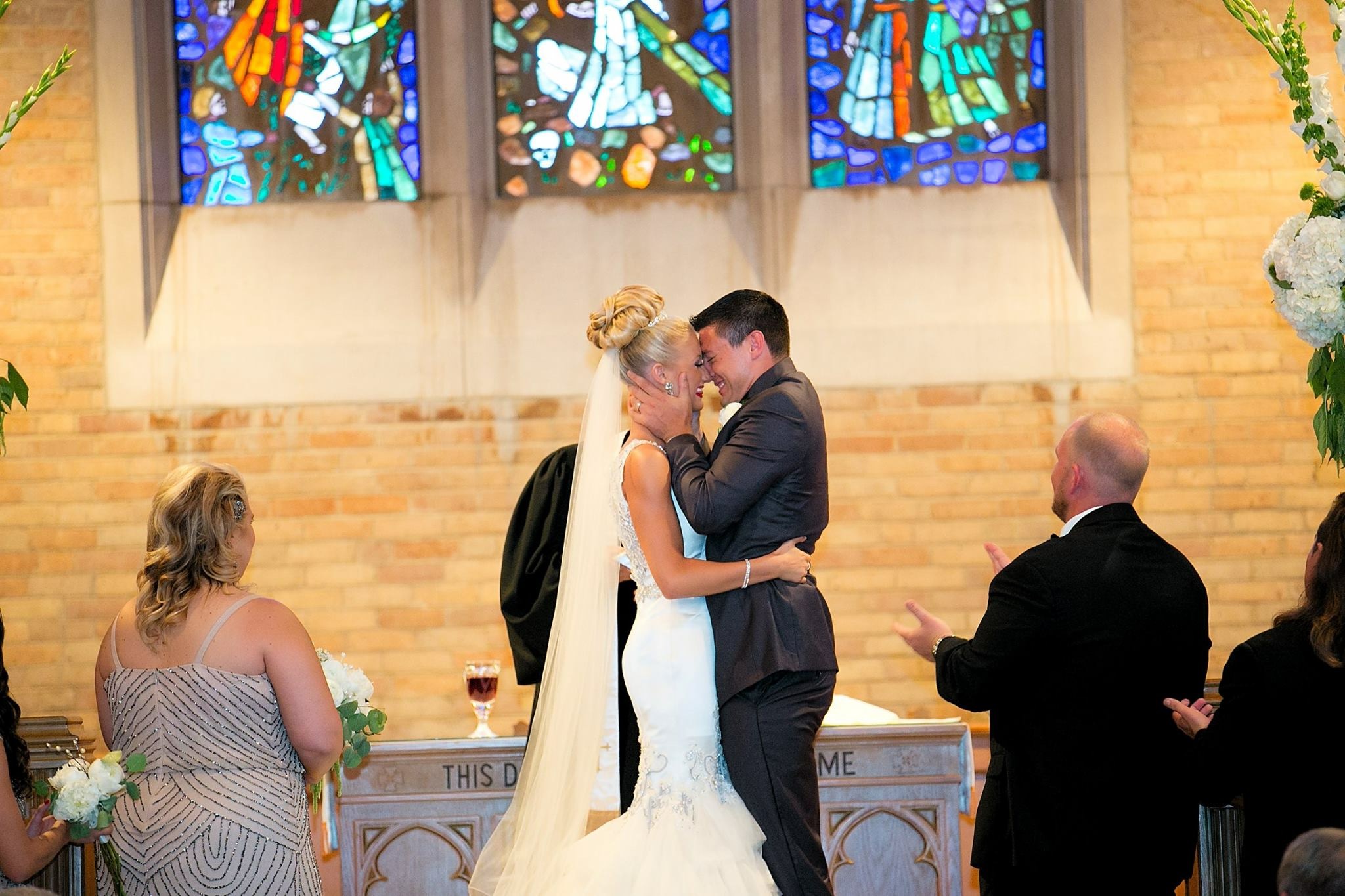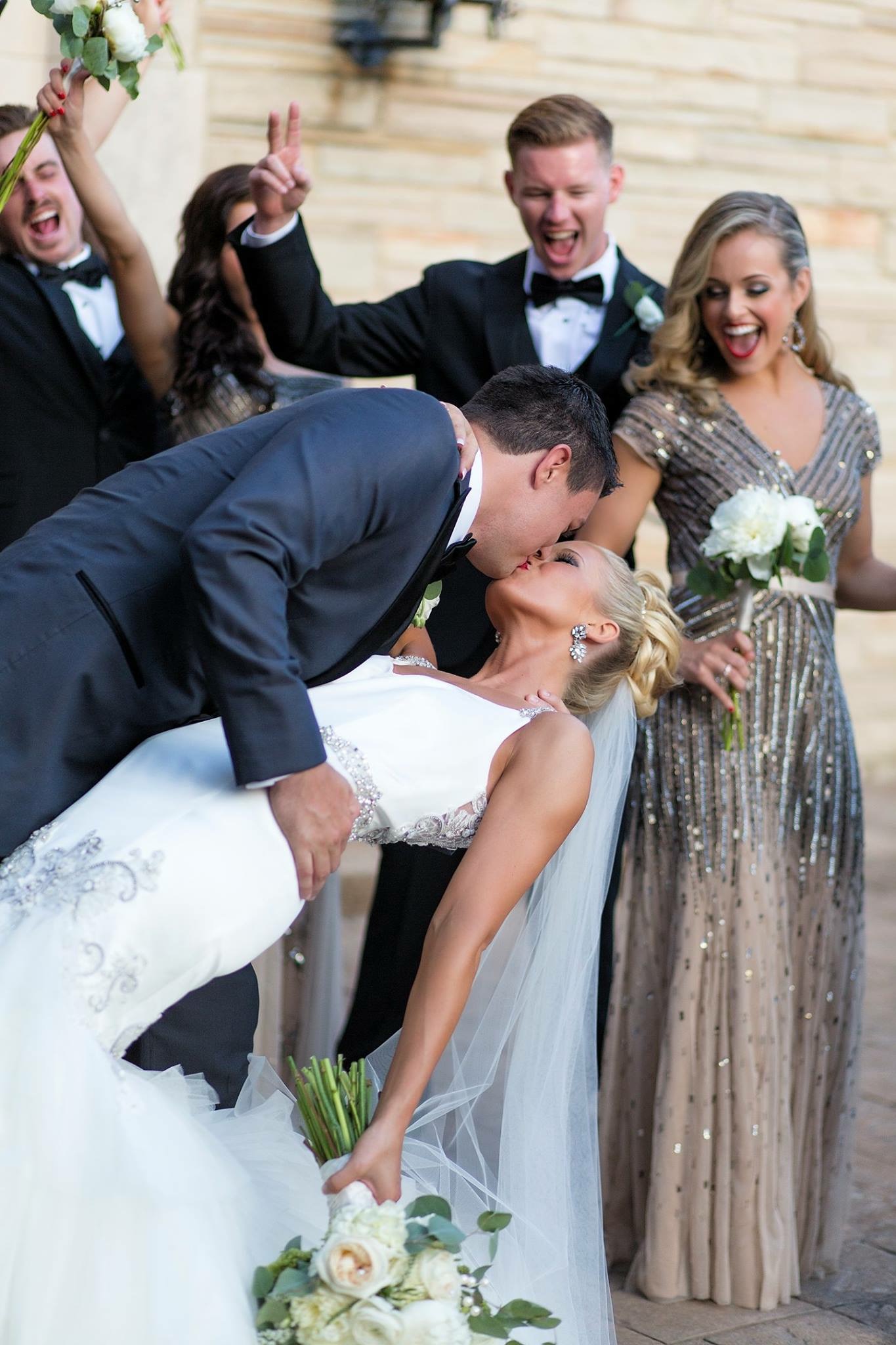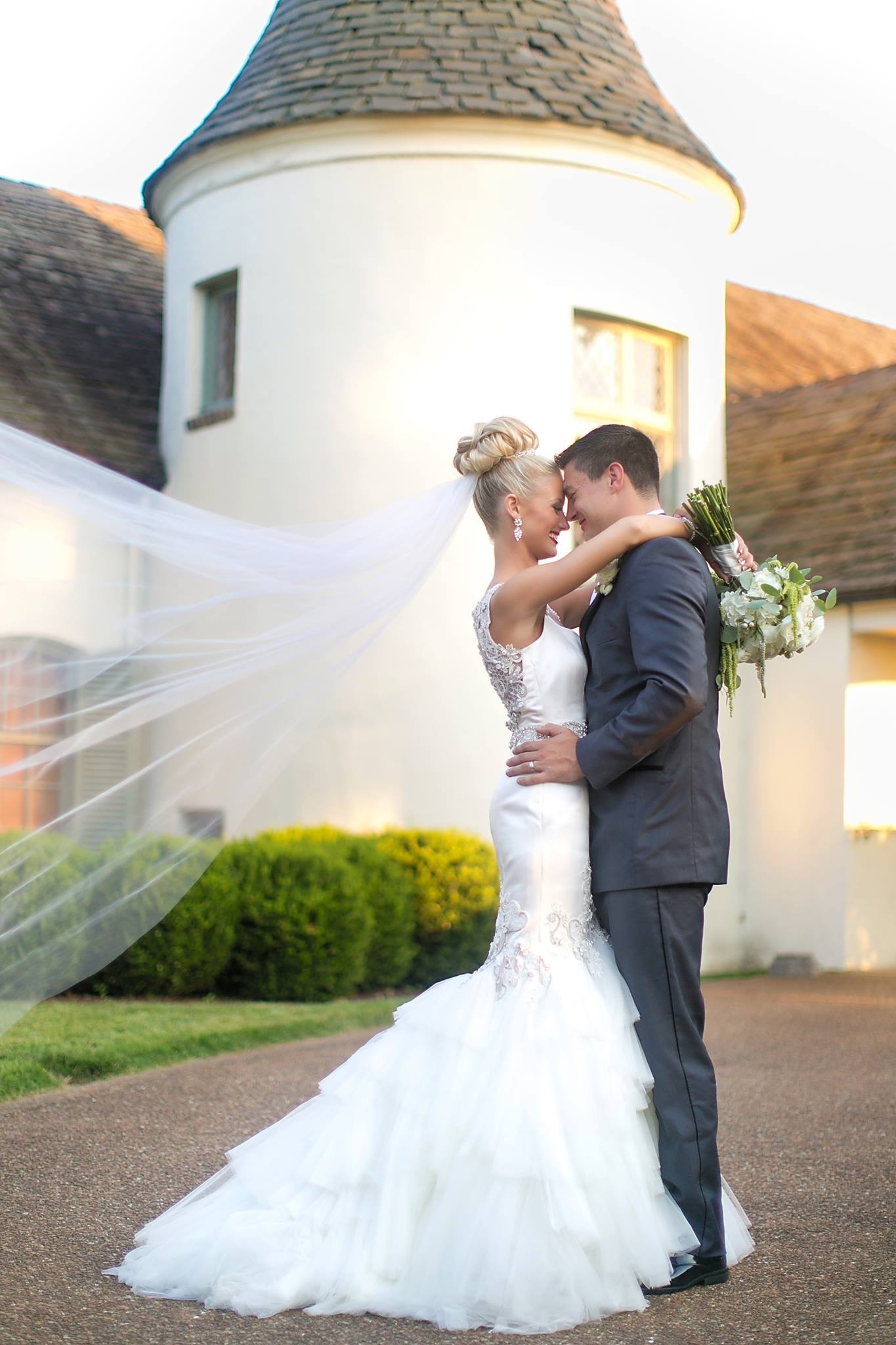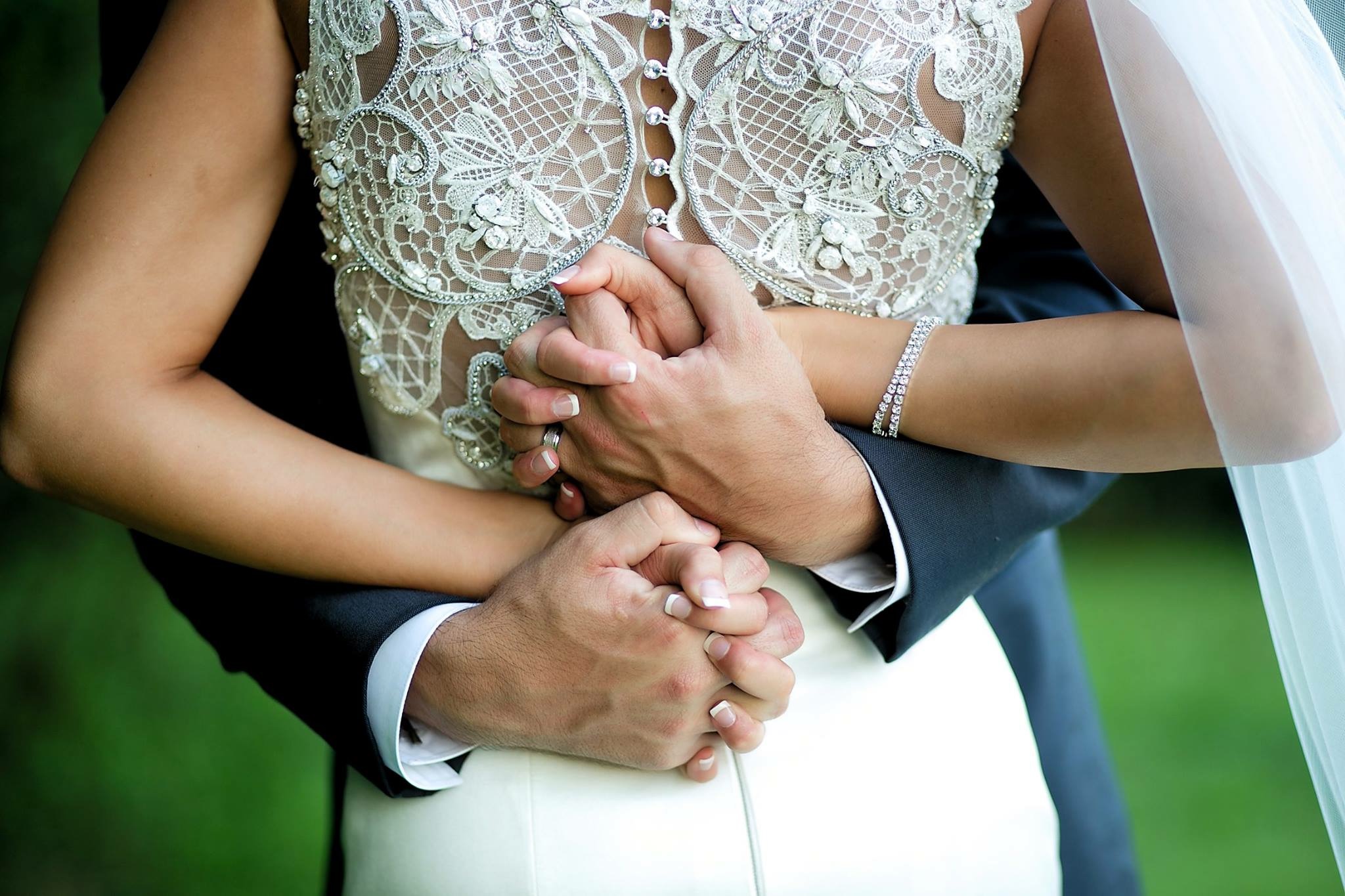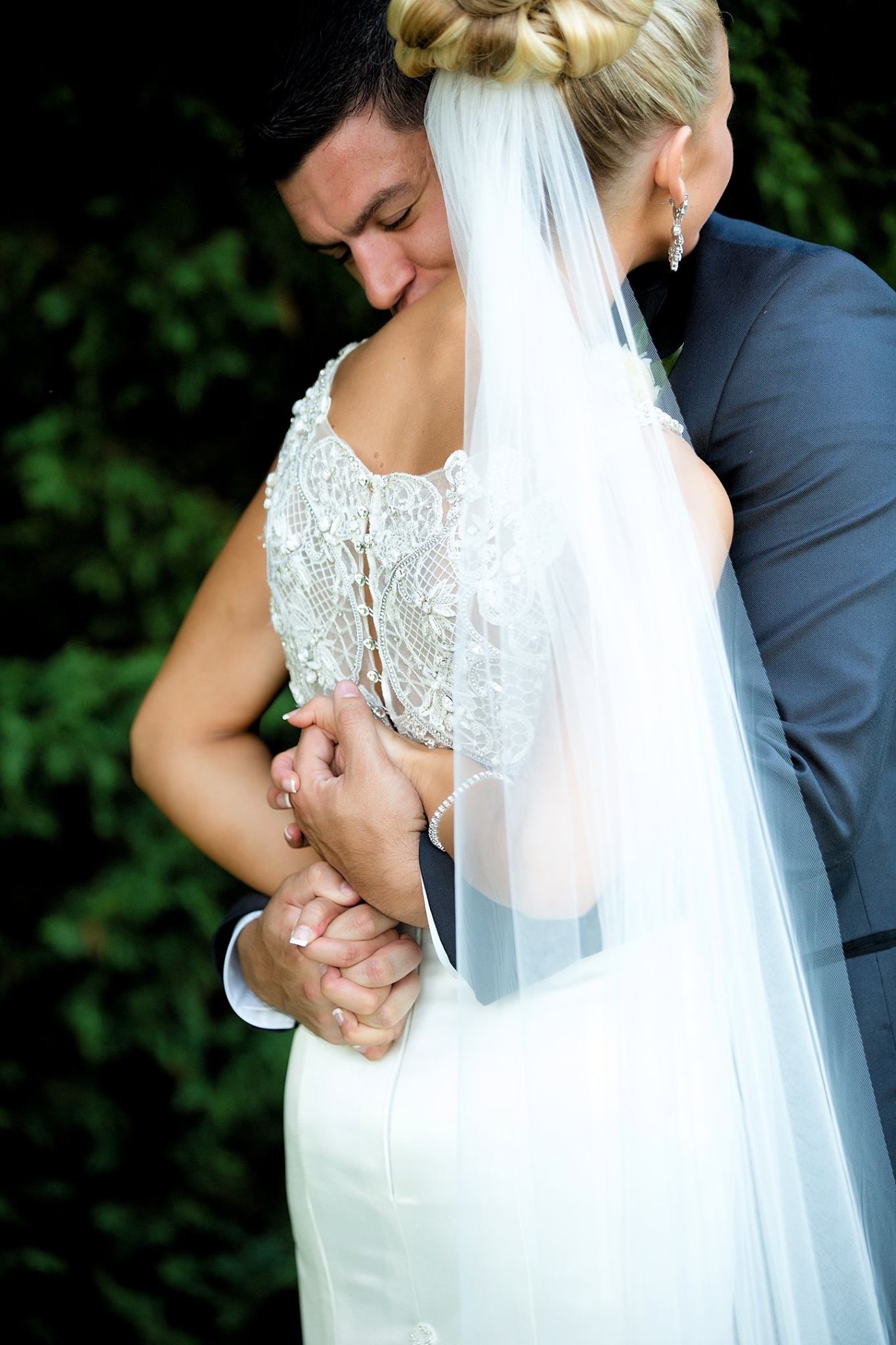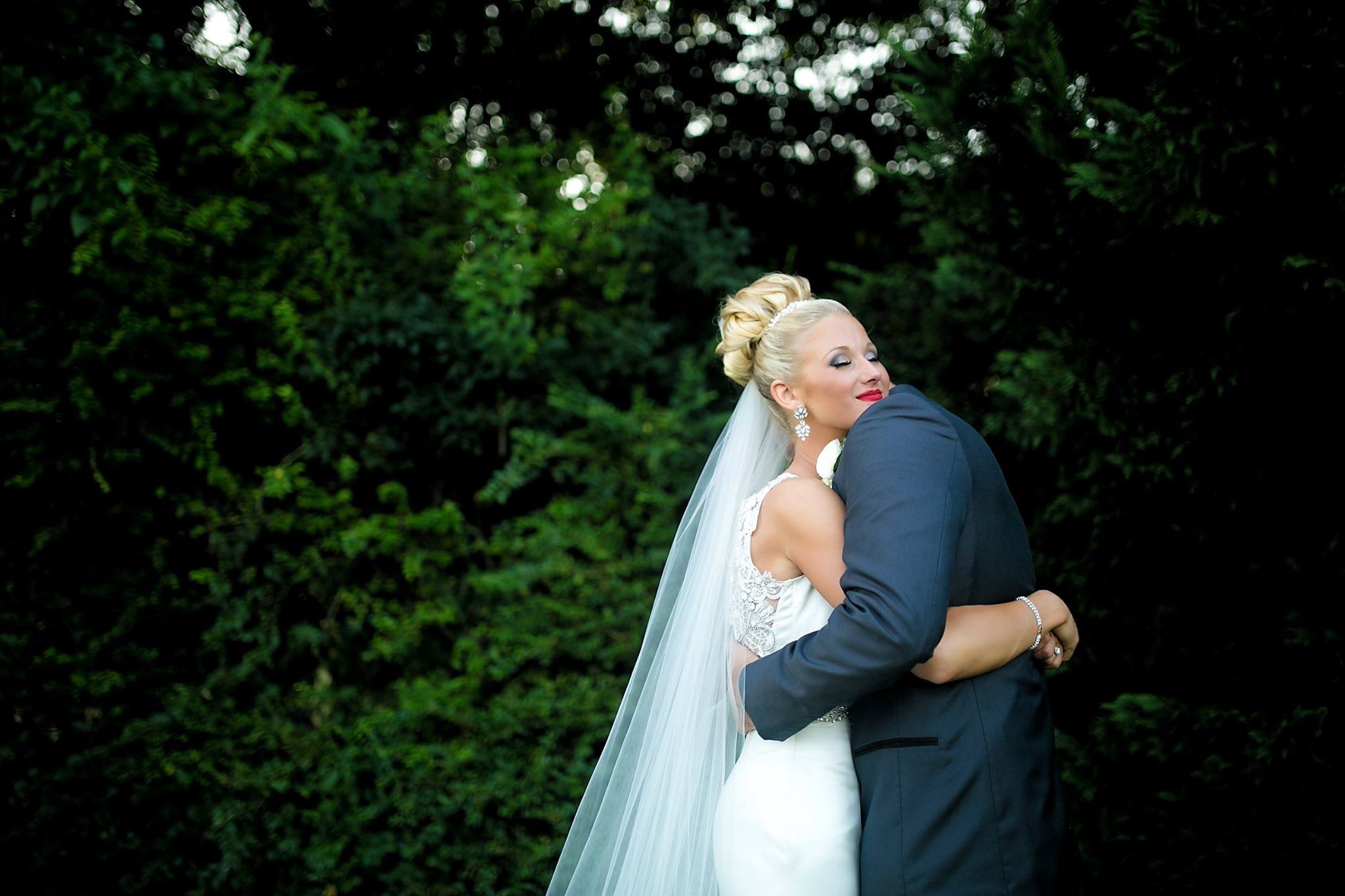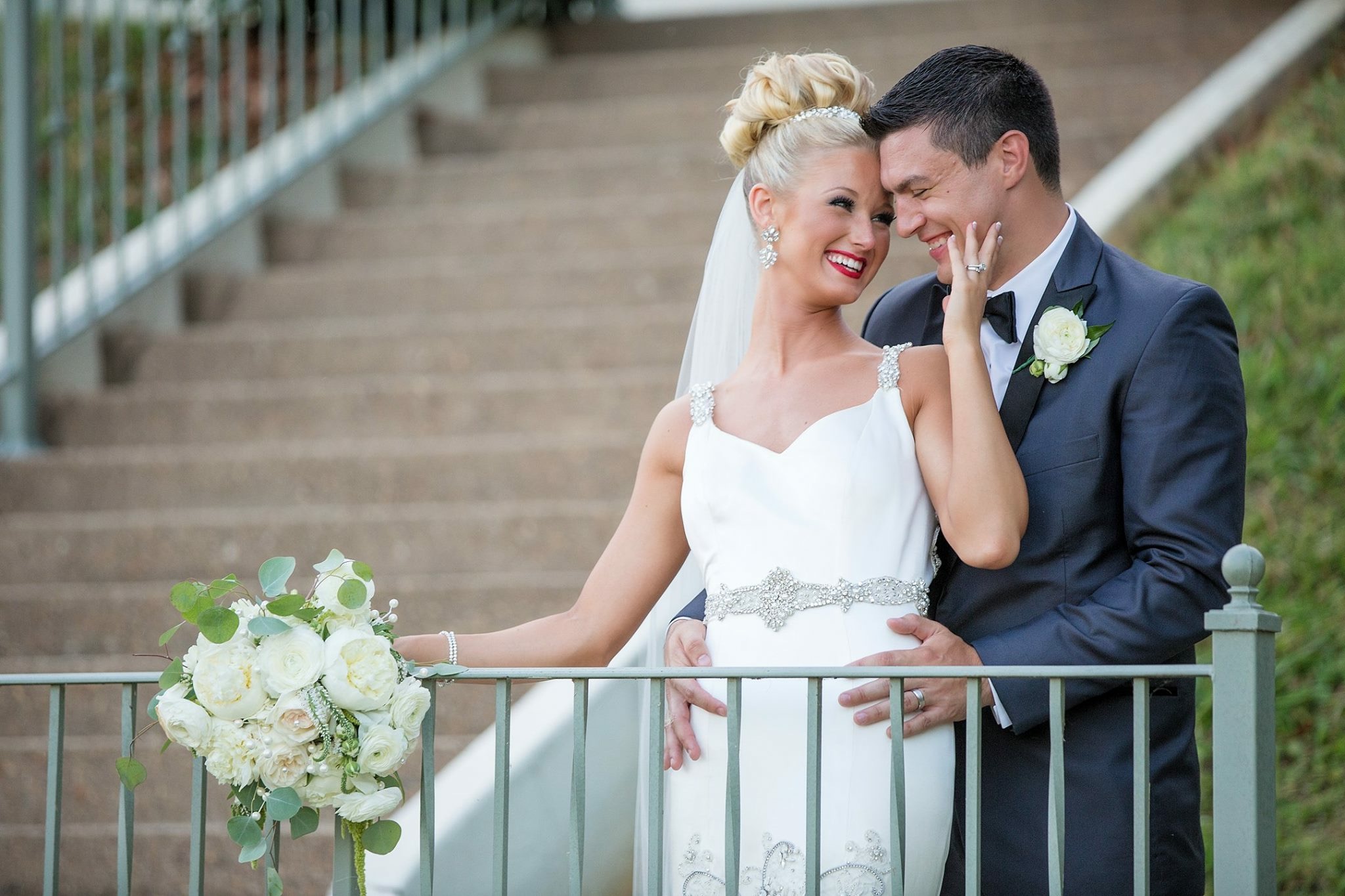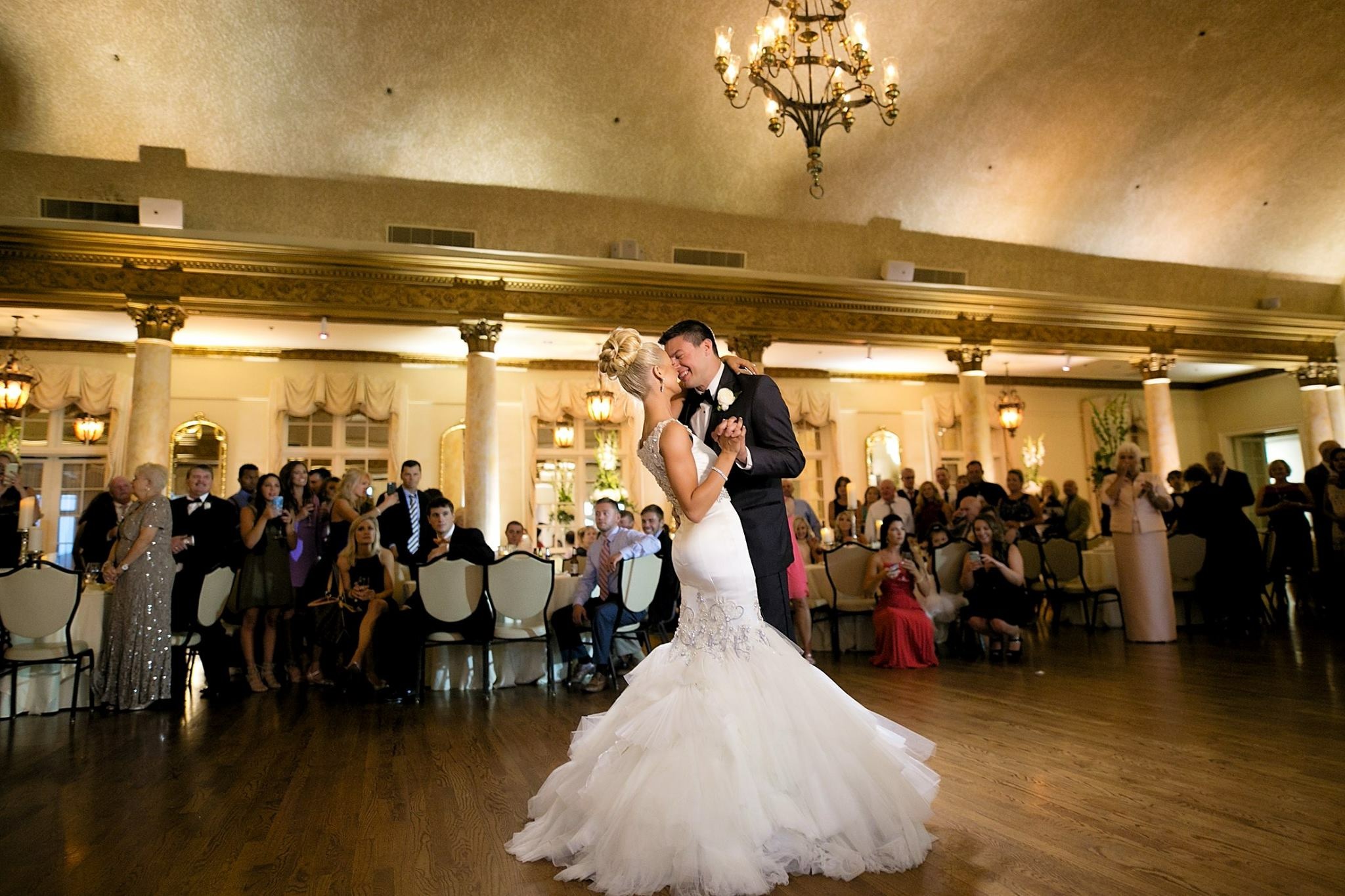 Photography: Katherine Birkbeck
This time last year, I really had no idea what our marriage would hold but over the past year, I've learned so much about true love and this wonderful adventure called marriage.
True love is finding that one person who will turn your whole world around – someone who you share all of your wildest hopes & dreams with & they'll encourage you to pursue them .. someone who you share life's disappointments with because you are stronger together than on your own.
True love is being able to laugh & cry together and always offering your full support & love.
It's being able to completely be yourself & loving the other person for ALL that they are.
It's feeding you a Krystal burger on the trolley to your wedding reception because you haven't eaten one bite all day (haha!).
It's hearing their voice on the long days that help you to make it through.
It's feeling safe when they are nearby.
It's putting someone else's needs before your own & granting them the grace that God offers us everyday.
It's knowing that life isn't always glamorous & being completely okay with that – #RealLife doesn't always look like a pretty Instagram feed people!
True love is opening your heart so that you may experience a love & happiness that you never thought possible.
It is having a best friend & a soul mate who will be right by your side forever – who will be holding your hand when you cross Heaven's gates.
Teej and I (and our marriage) are no where near perfect, and thankfully, we were never made to be perfect. But this past year has by far been the best year of my entire life & I can't thank my God enough for sending this man my way! He sweeps me off my feet (sometimes literally) any chance he gets. I love you so so much, Teej! 1 year down, forever to go. 🙂
---
Now it's time to celebrate with a trip (down memory lane) to the beautiful island of St. Lucia – take us back!!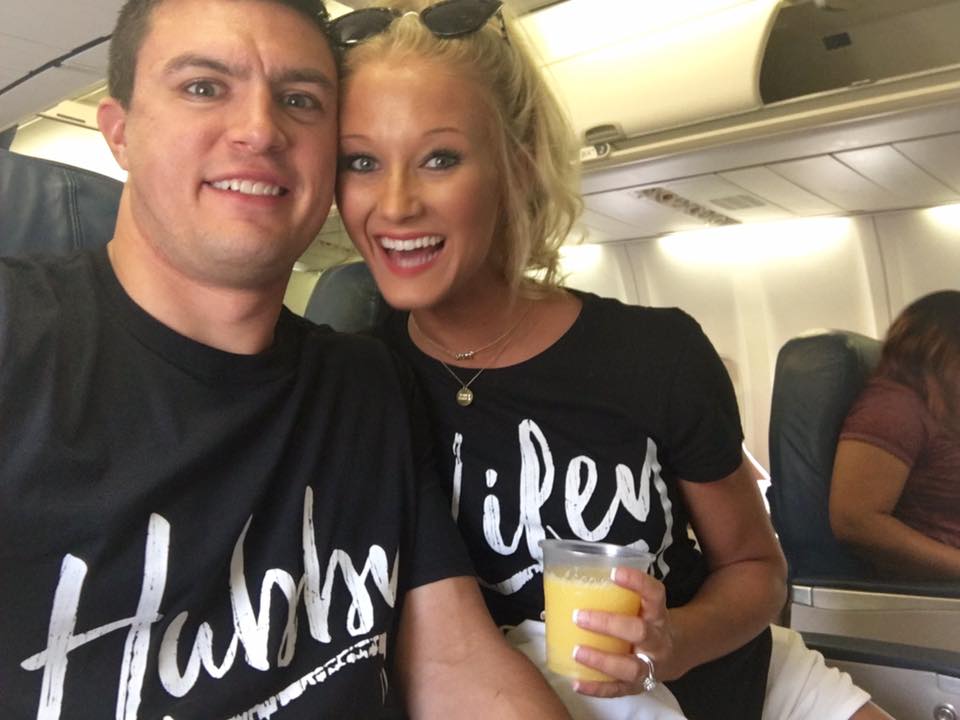 Off to paradise as hubby and wifey 🙂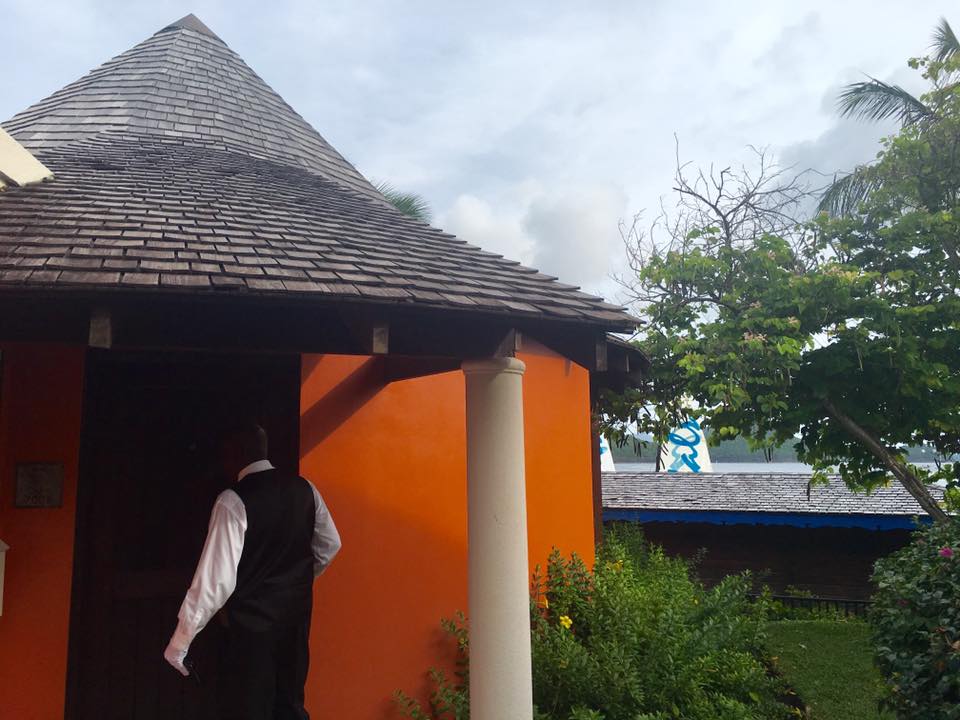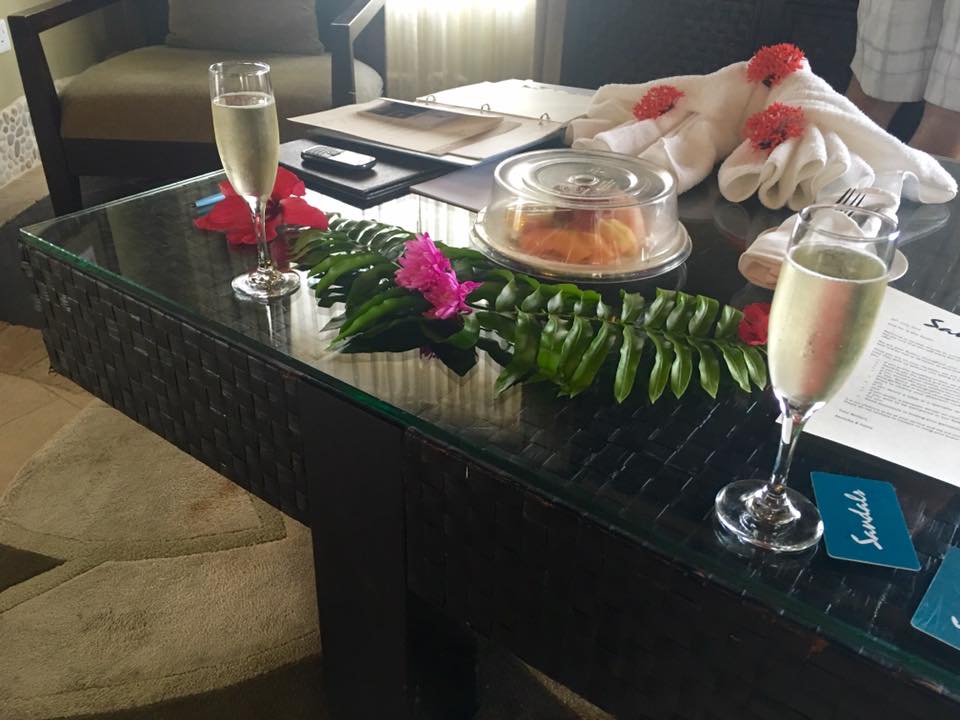 Being welcomed by one of our butlers into our Rondoval Suite. Seriously, the best room I have ever stayed in. If you ever travel to one of the Sandals Resorts, you MUST get the Rondoval Suite if available.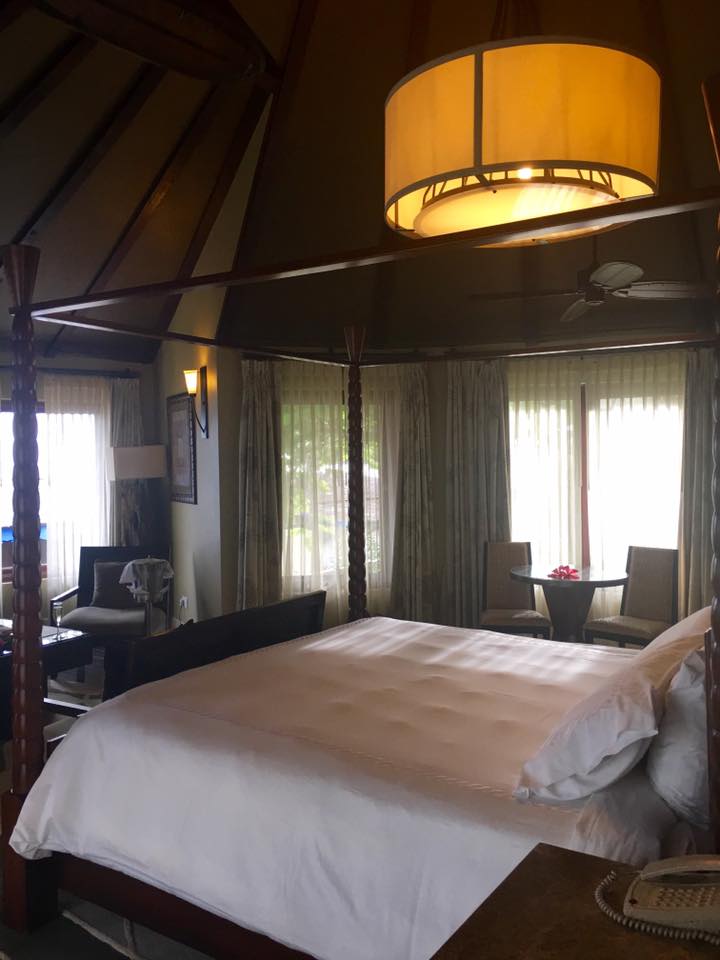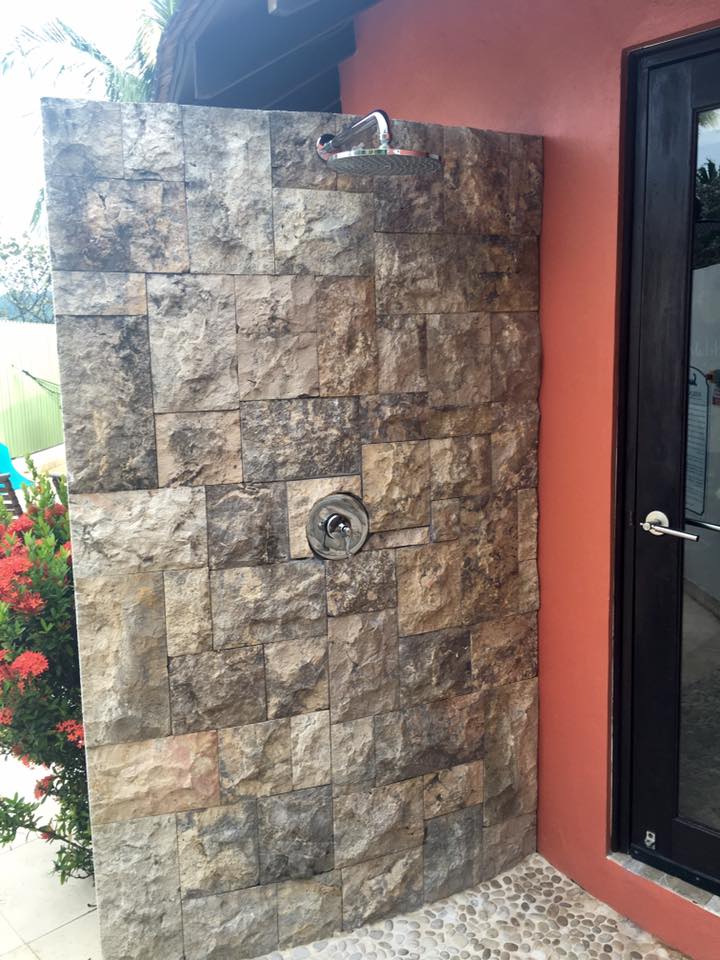 Outdoor shower? Yes please.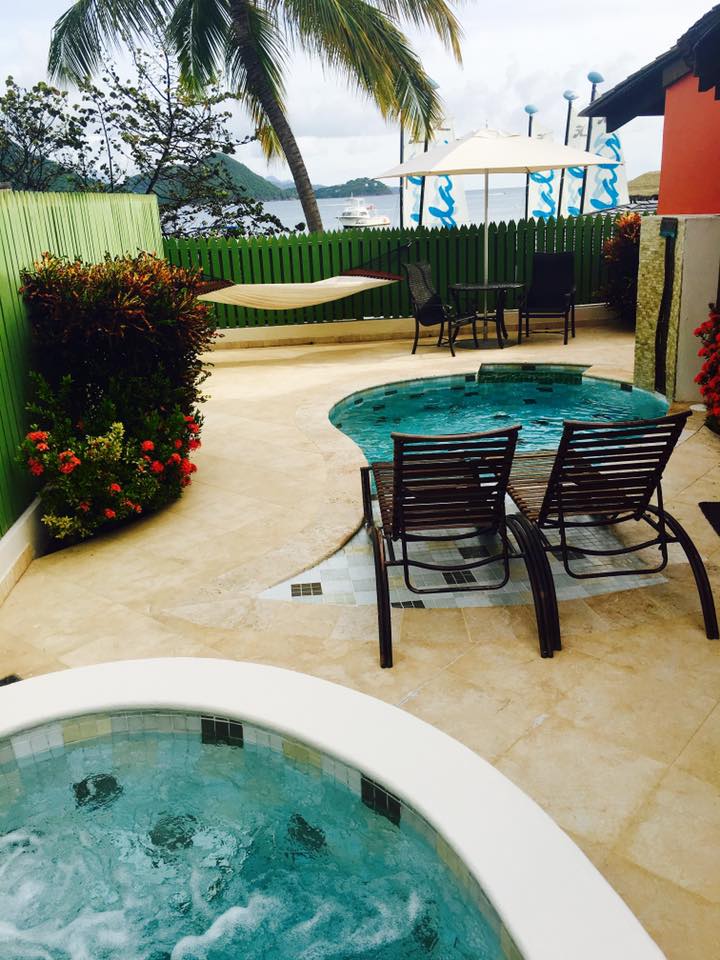 Here's our private 'backyard' complete with a hammock, a mini pool with a fountain, misters, and a hot tub. I could have stayed there all week and been perfectly happy! (… and that view!!)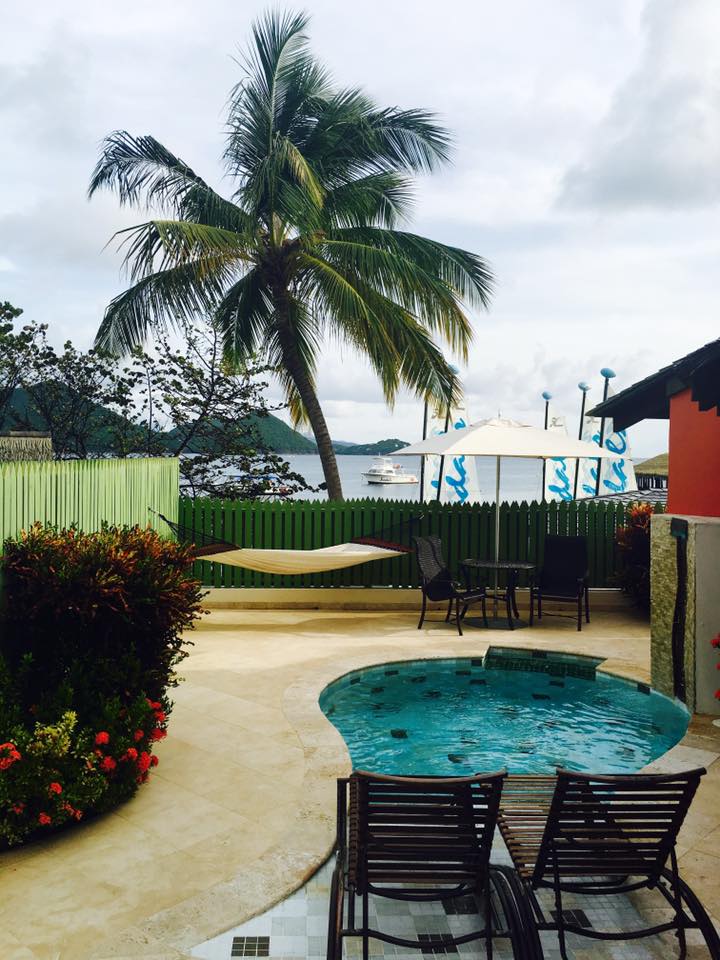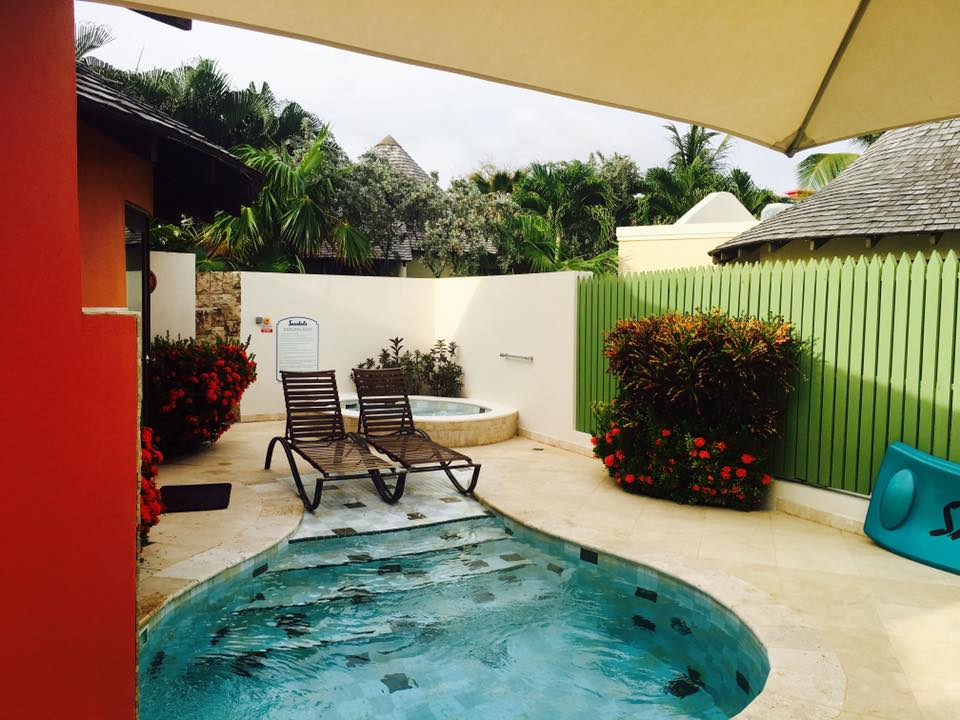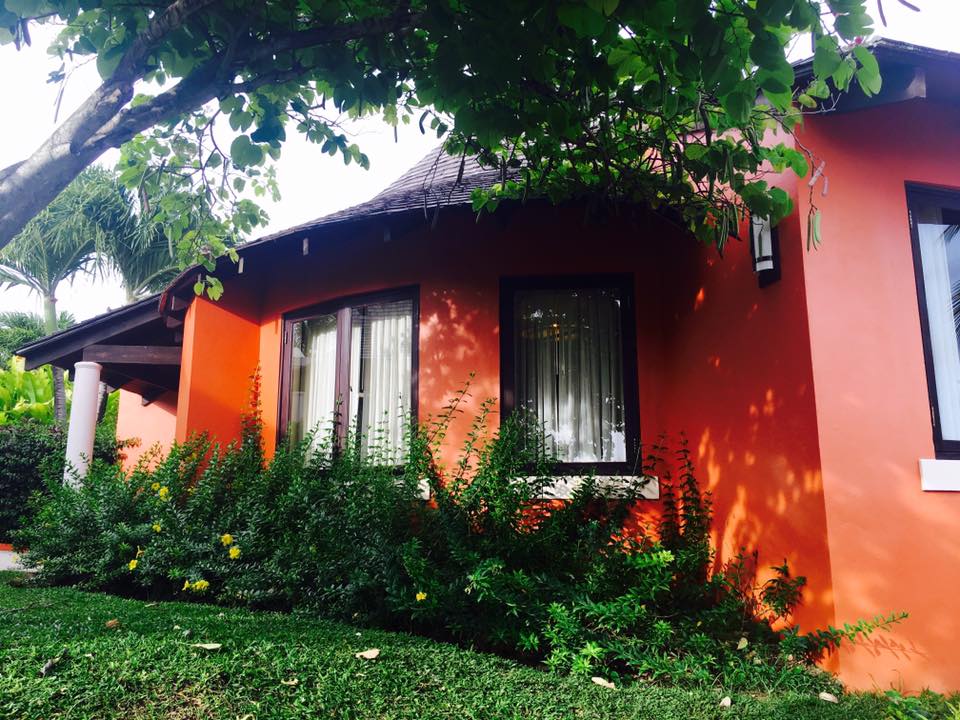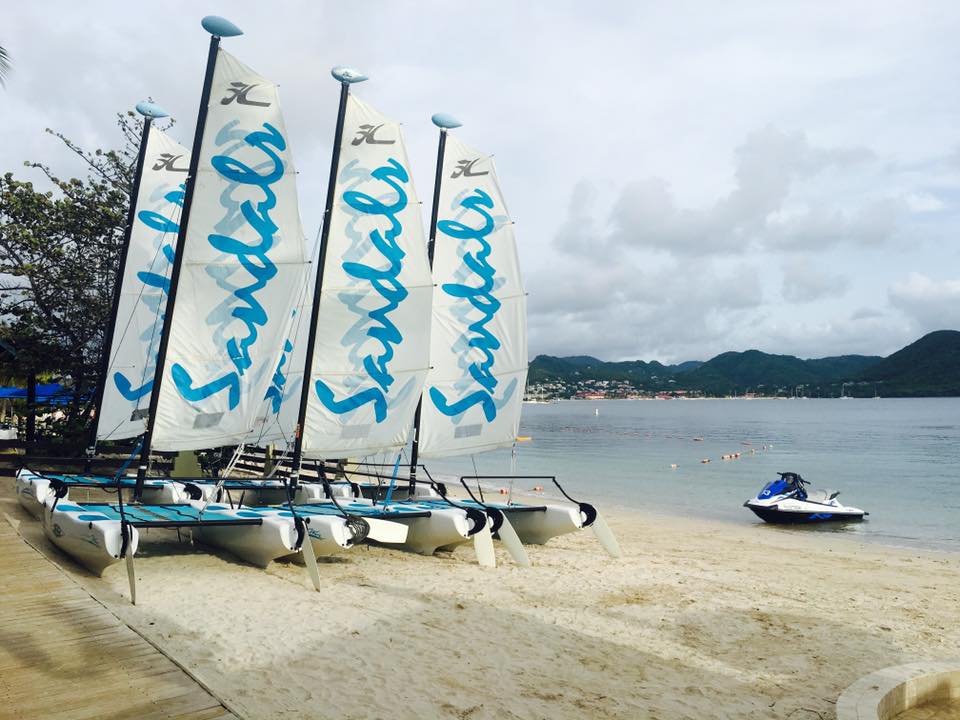 These mini sailboats were SO fun. Teej and I got to sail one on our own (actually – we almost tipped it over once & you can bet that Miss Dramatic over here freaked out, LOL).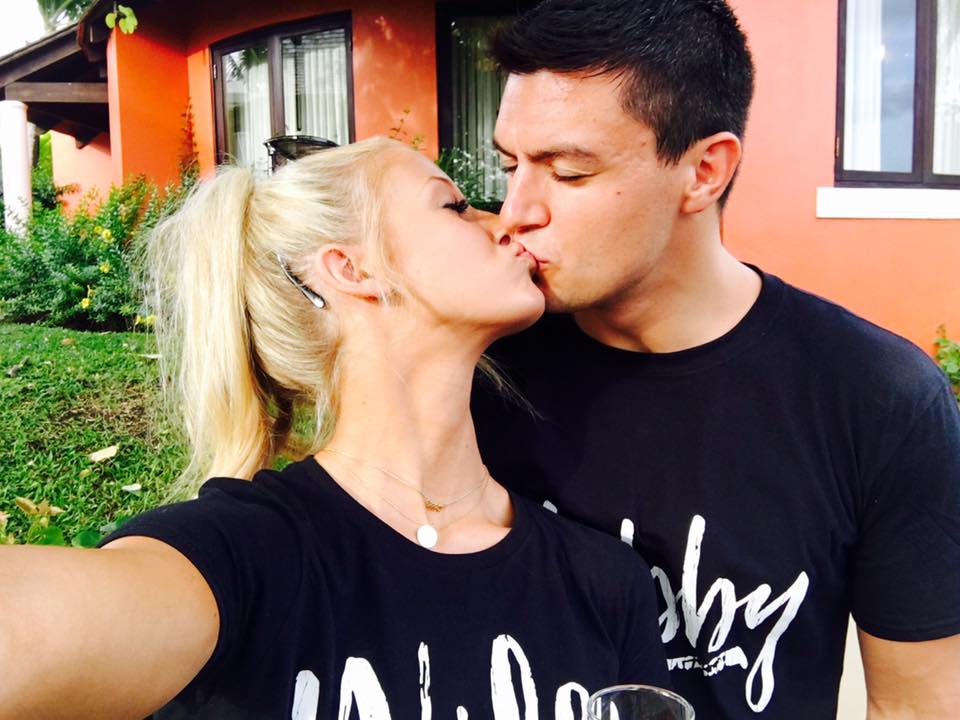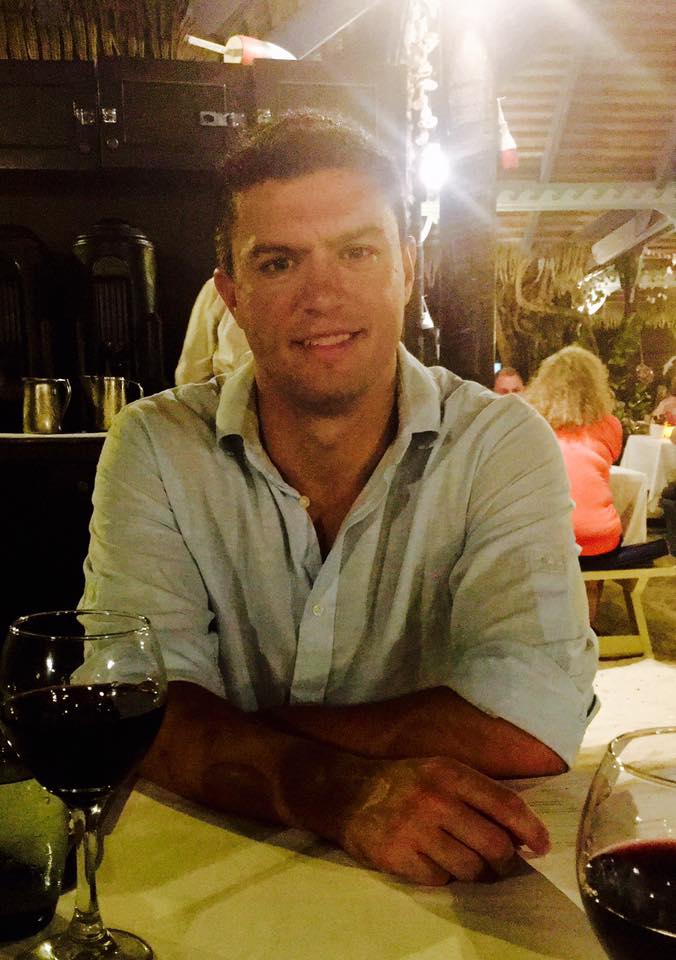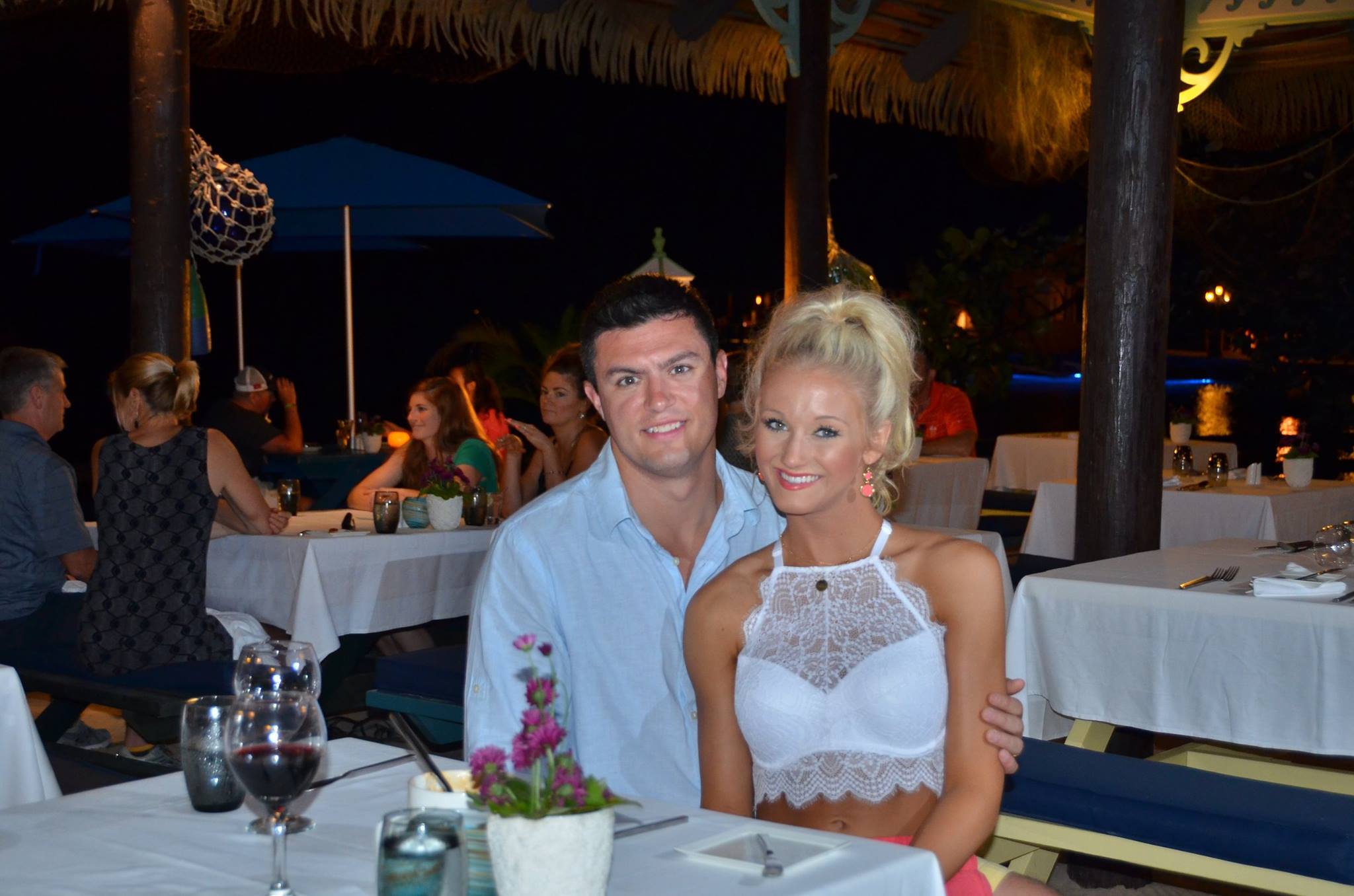 Celebrating our first night with dinner by the beach!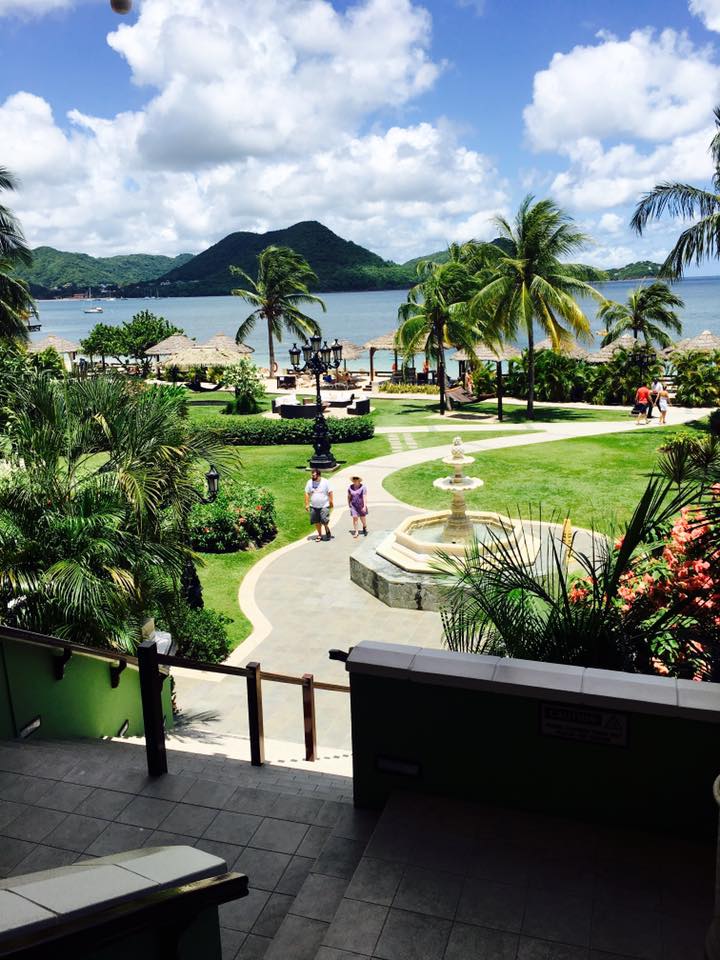 A view that'll never get old.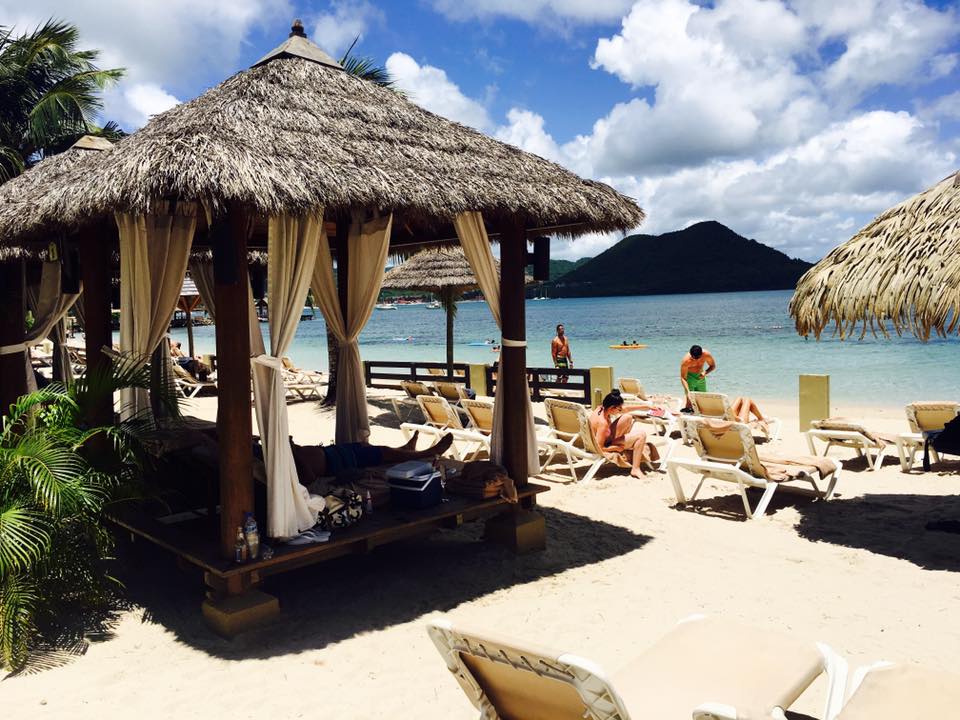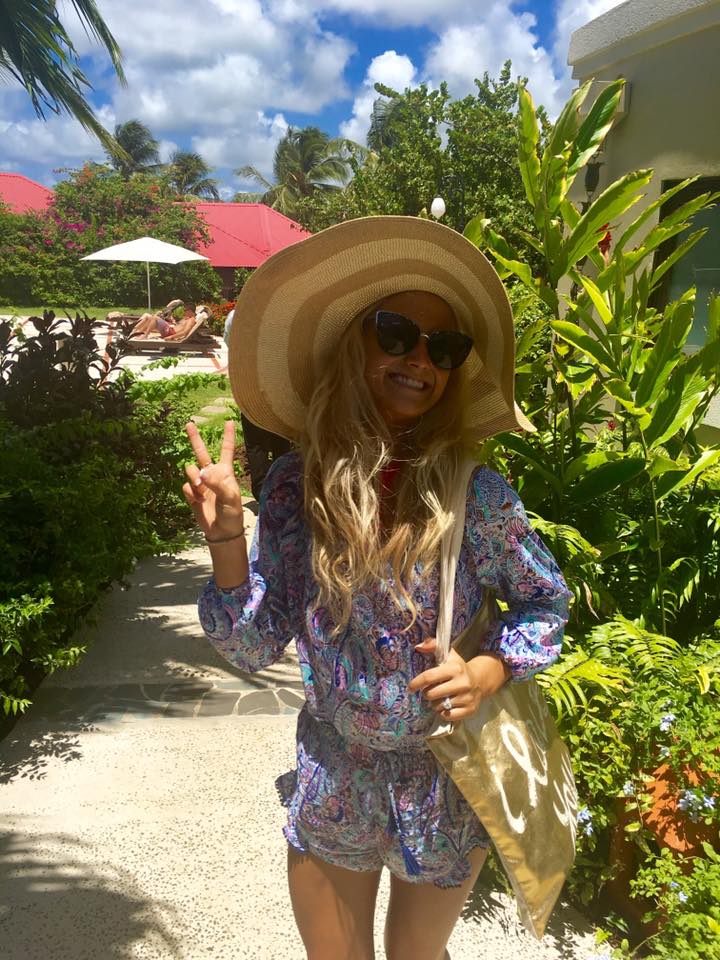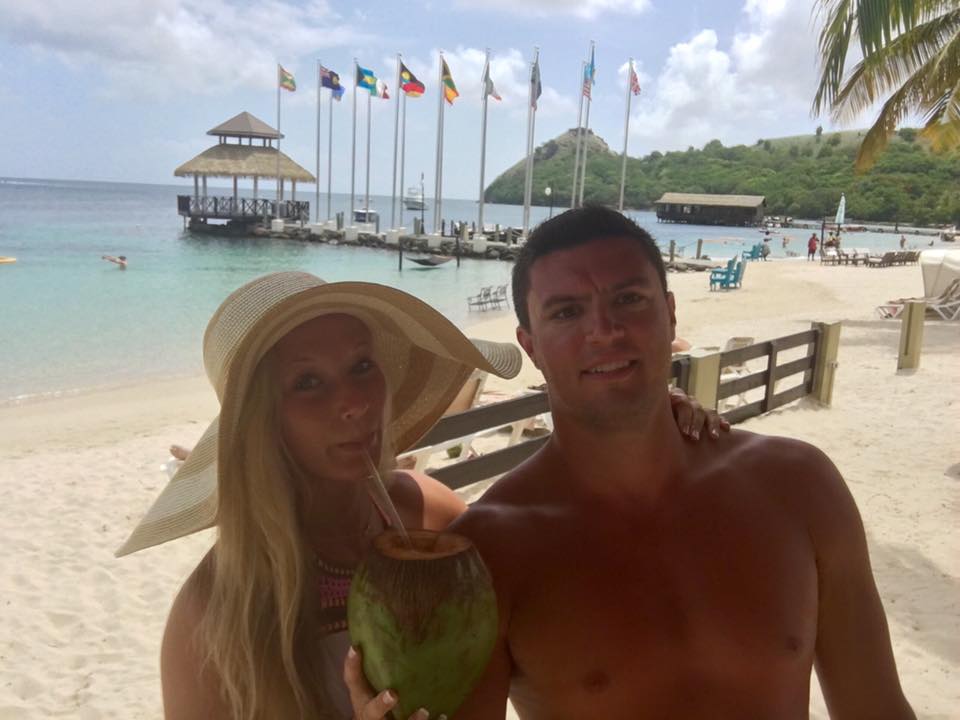 Fresh coconut water – so refreshing! My first time ever trying it, and it was amazing!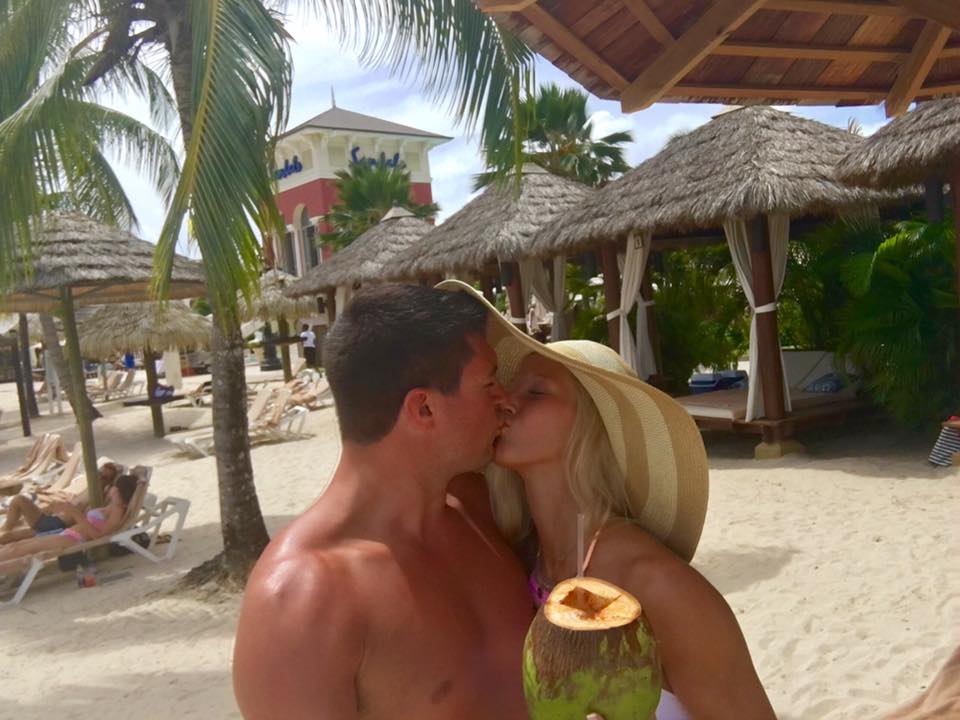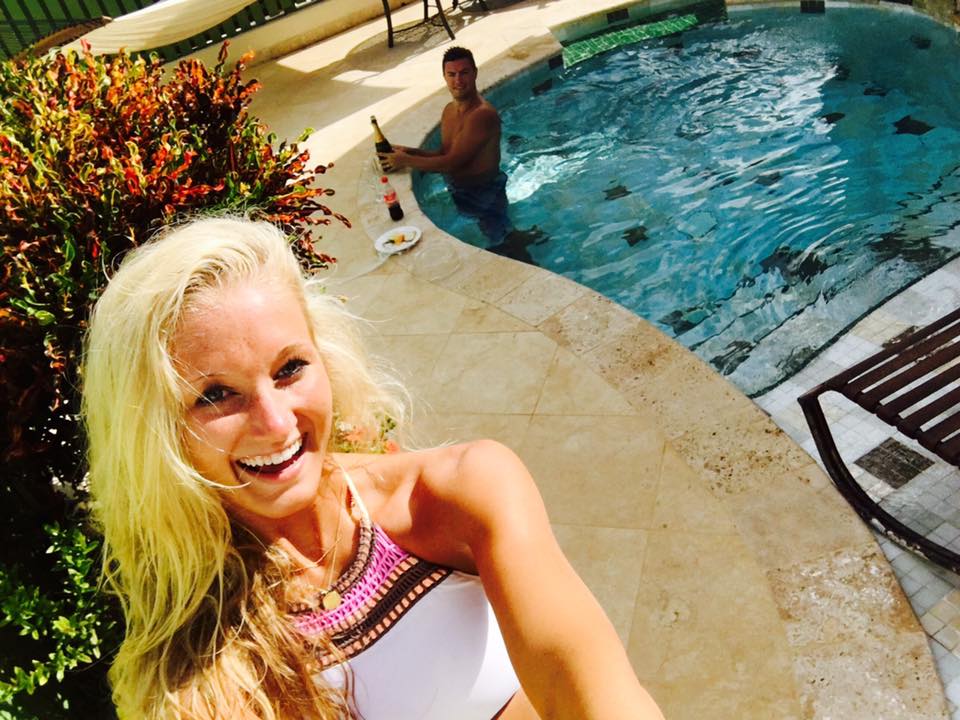 The butlers at Sandals Resorts will make sure that you never go more than an hour without a champs refill and a cheese plate. We LOVED the cheese plates – I can't even tell you how many we actually ate while we were there.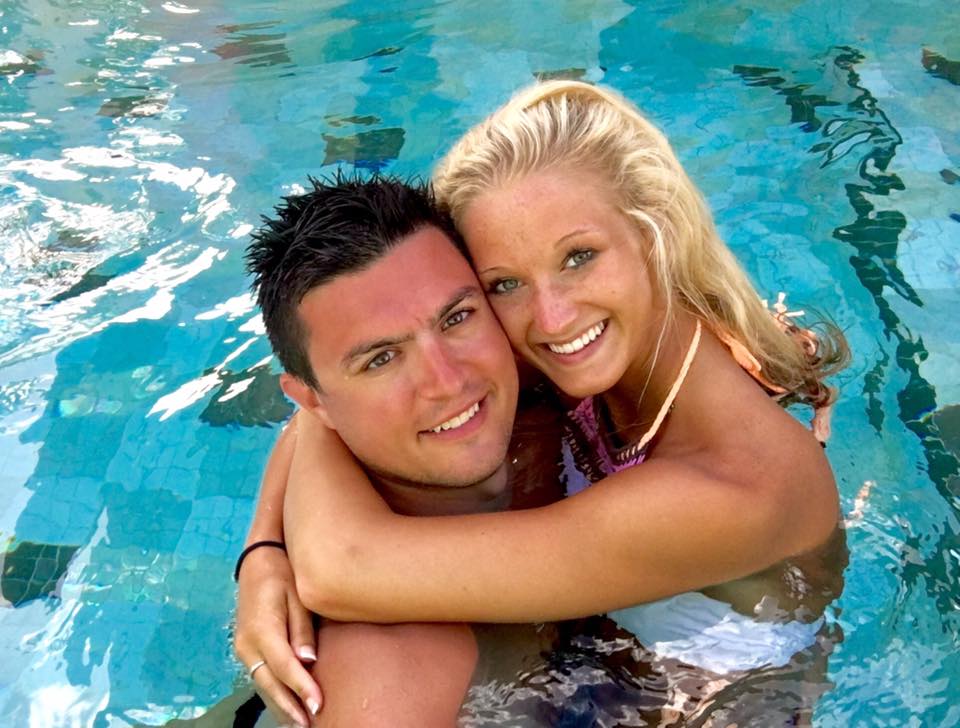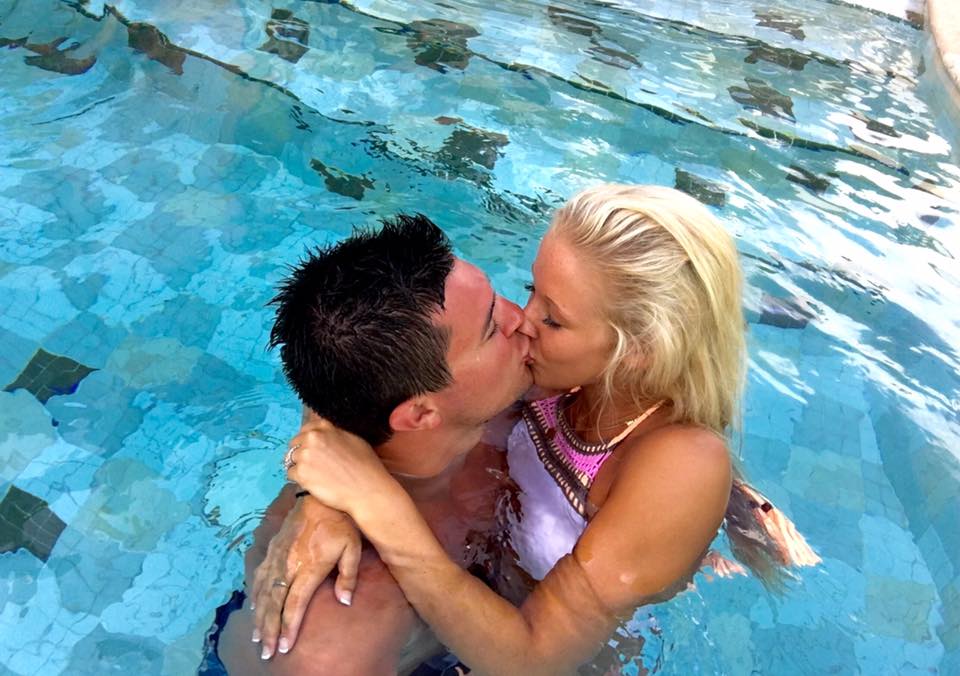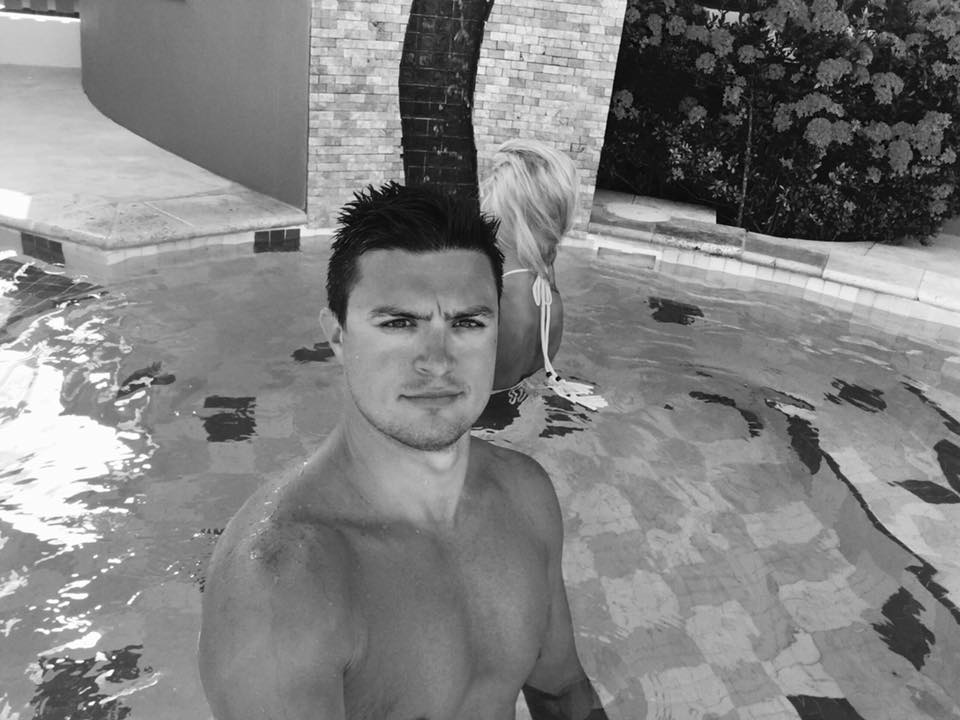 MMM … I flippin' love this man.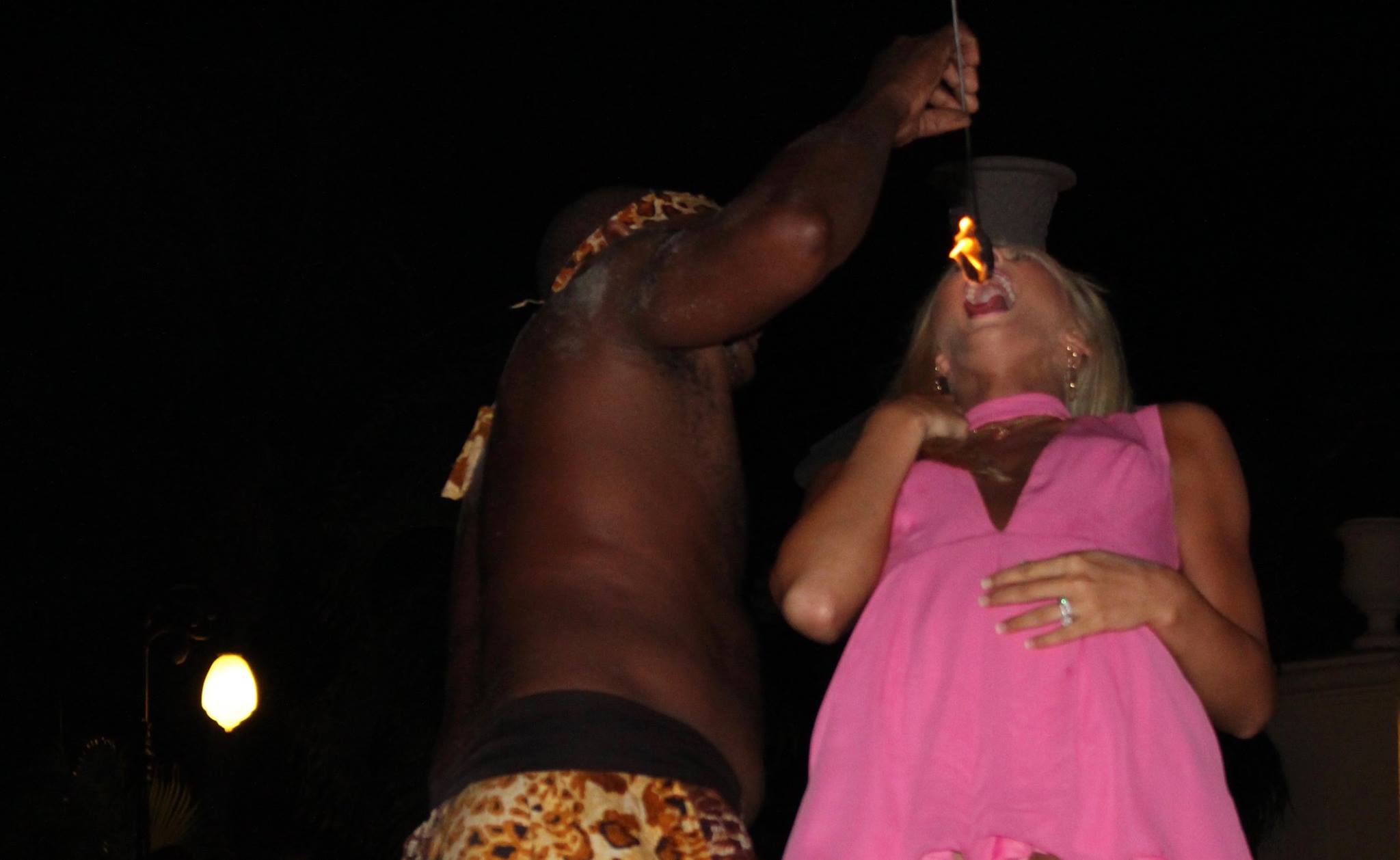 Yep, this happened. No, it didn't hurt at all. But I was petrified haha!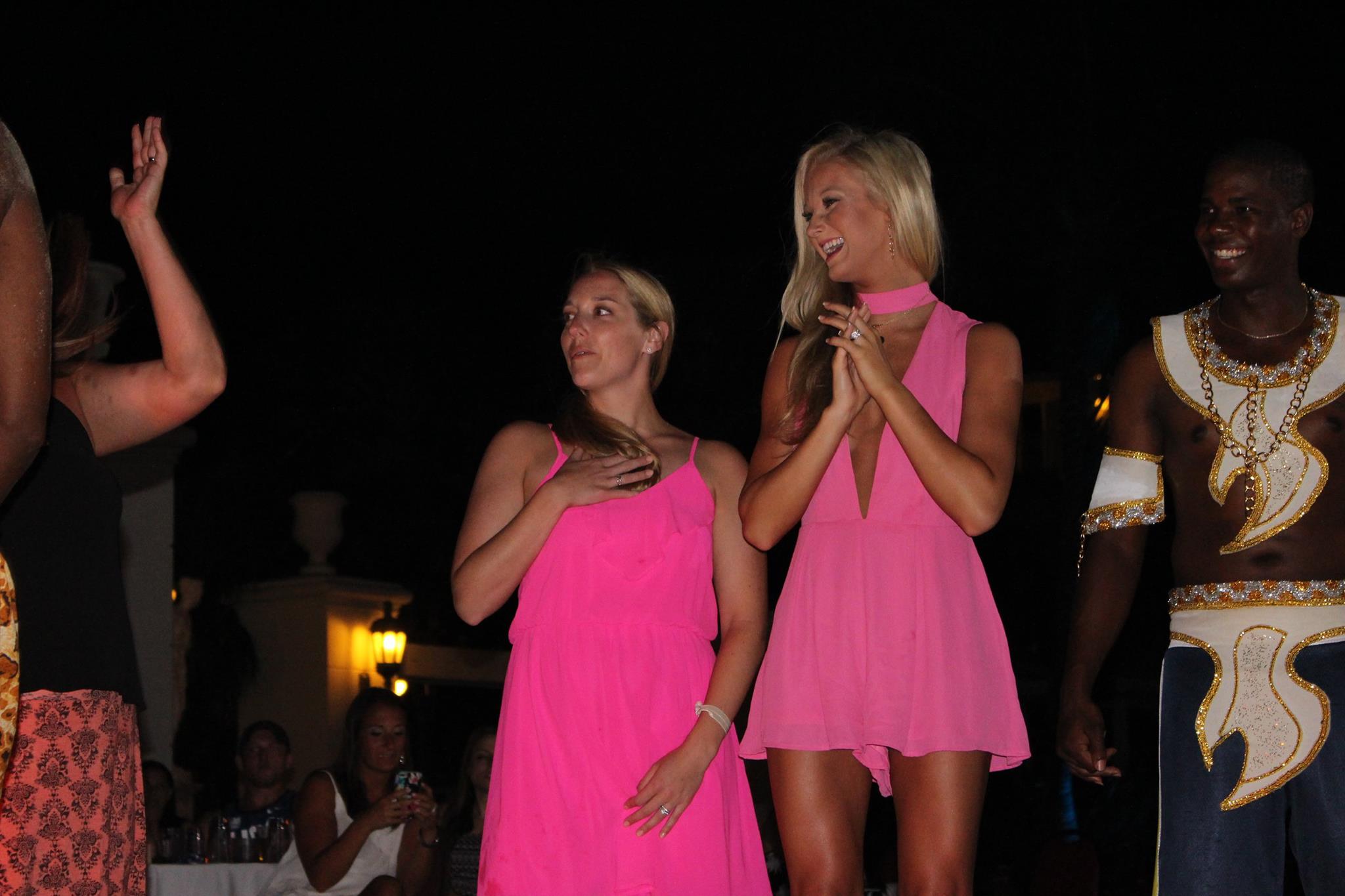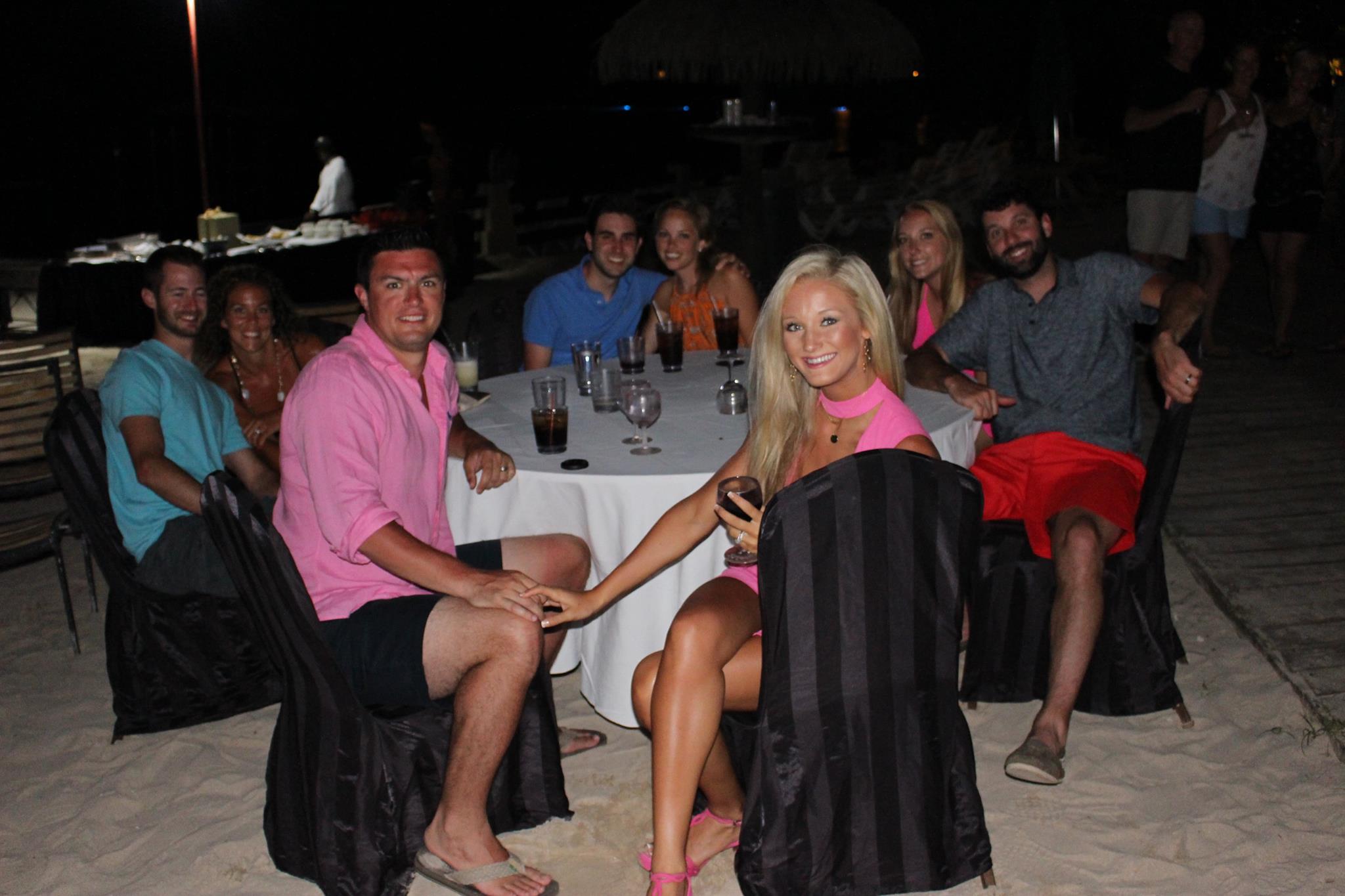 One thing we loved about our honeymoon was meeting so many other couples who had also just celebrated their wedding days during the same weekend that we did! Meeting new friends is always fun. 😉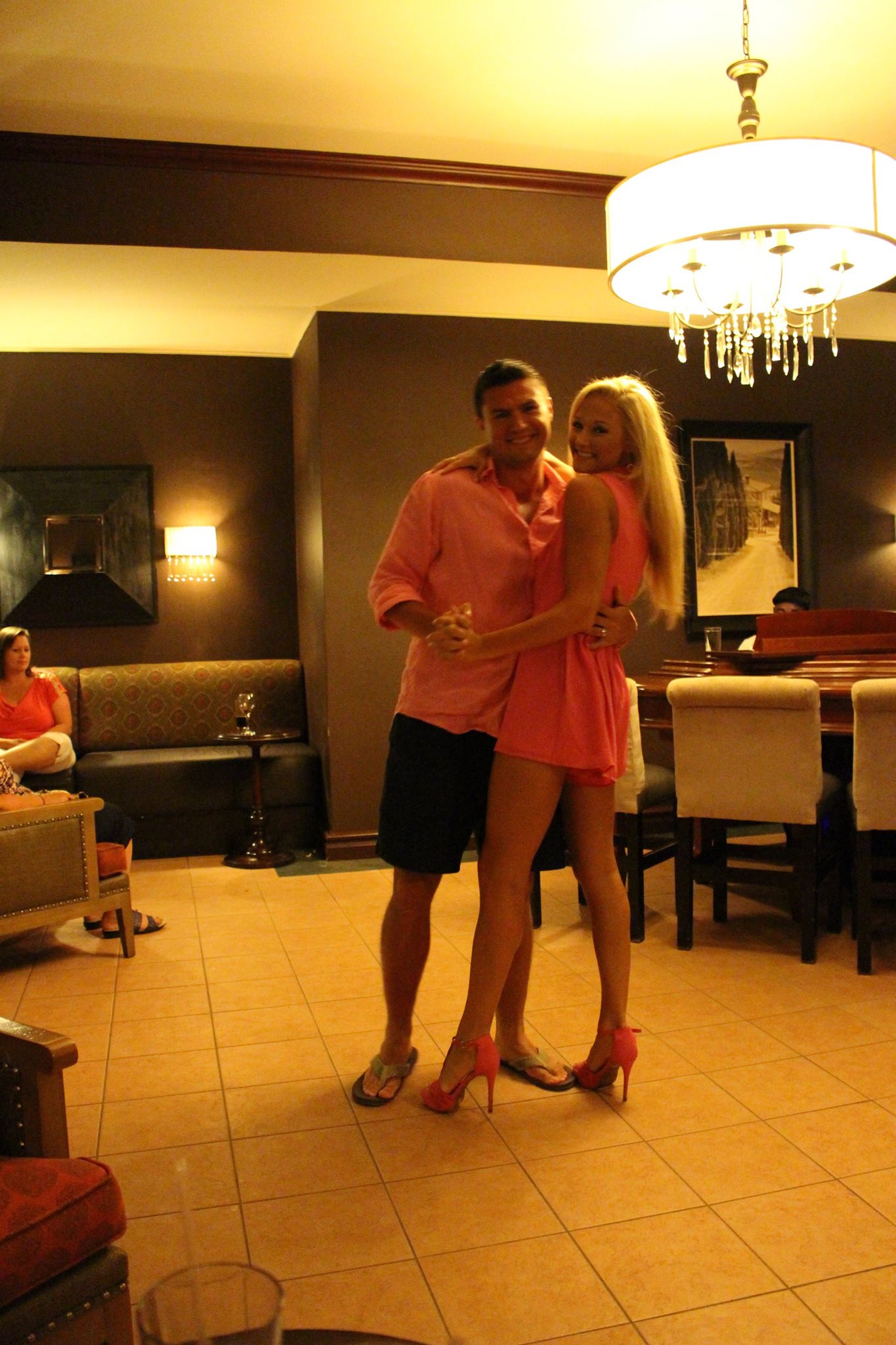 The piano bar turned out to be one of our favorite nightly hangouts. On this night, the pianist played all of the couples 'first dance' songs, so of course, we had to get up and dance to ours. PS – Our song was 'Thinking Out Loud' by Ed Sheeran. We LOVE him!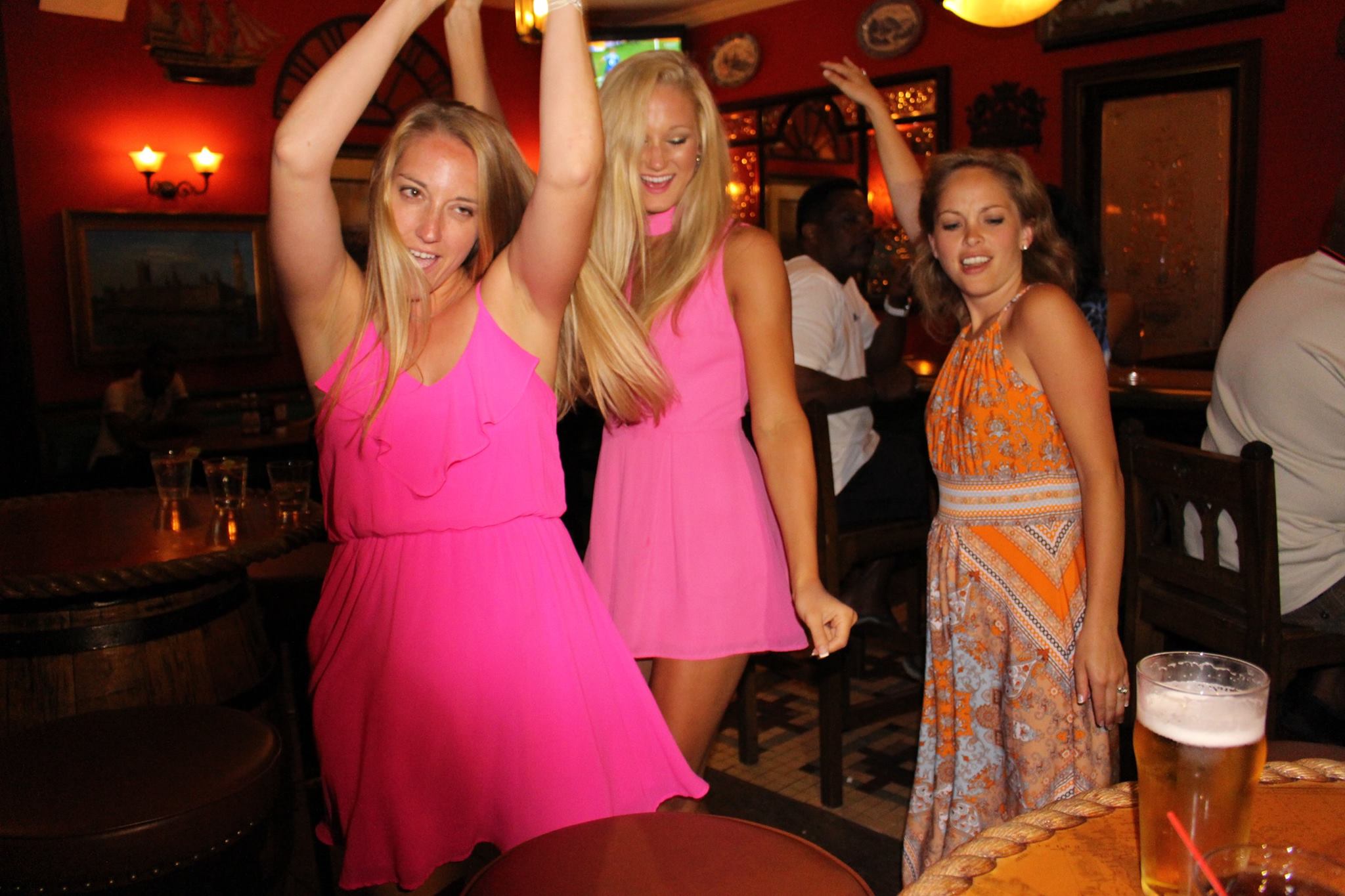 We hung out with these 2 beautiful ladies and their husbands all week – Anna, from Minnesota & Kim, from New York. I actually just talked to them both on our anniversaries … so fun keeping up with friends who share the same special day as you!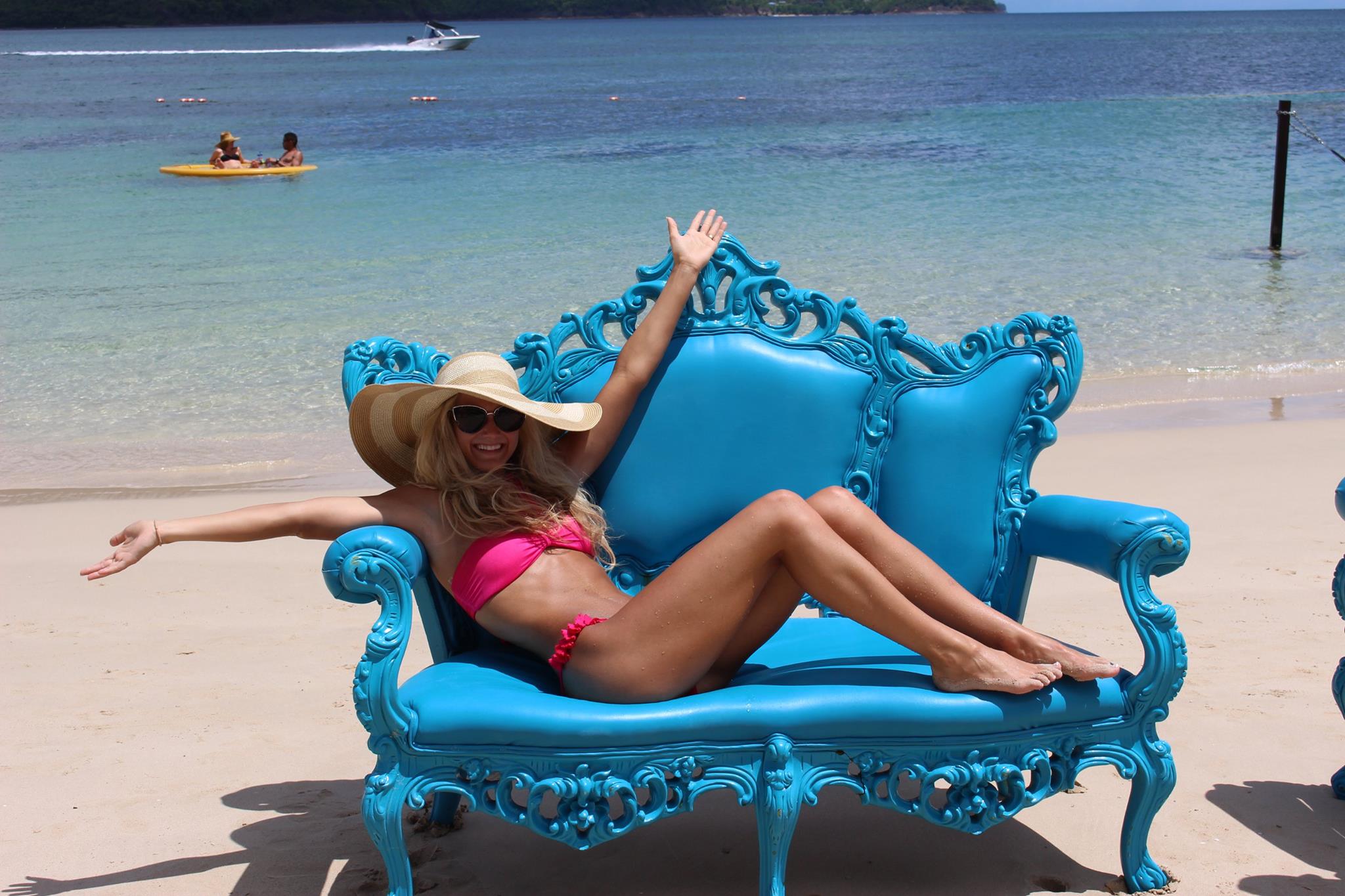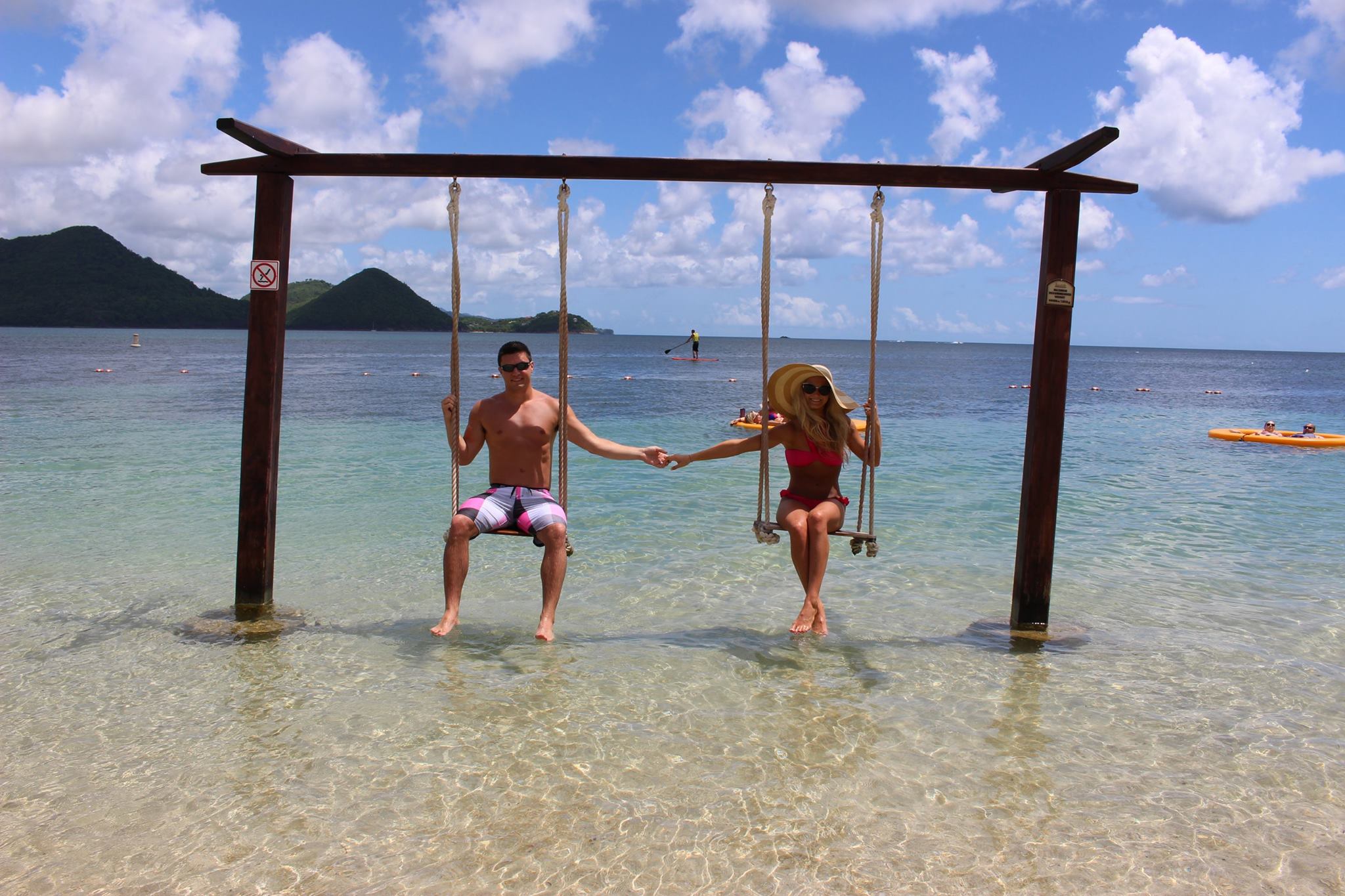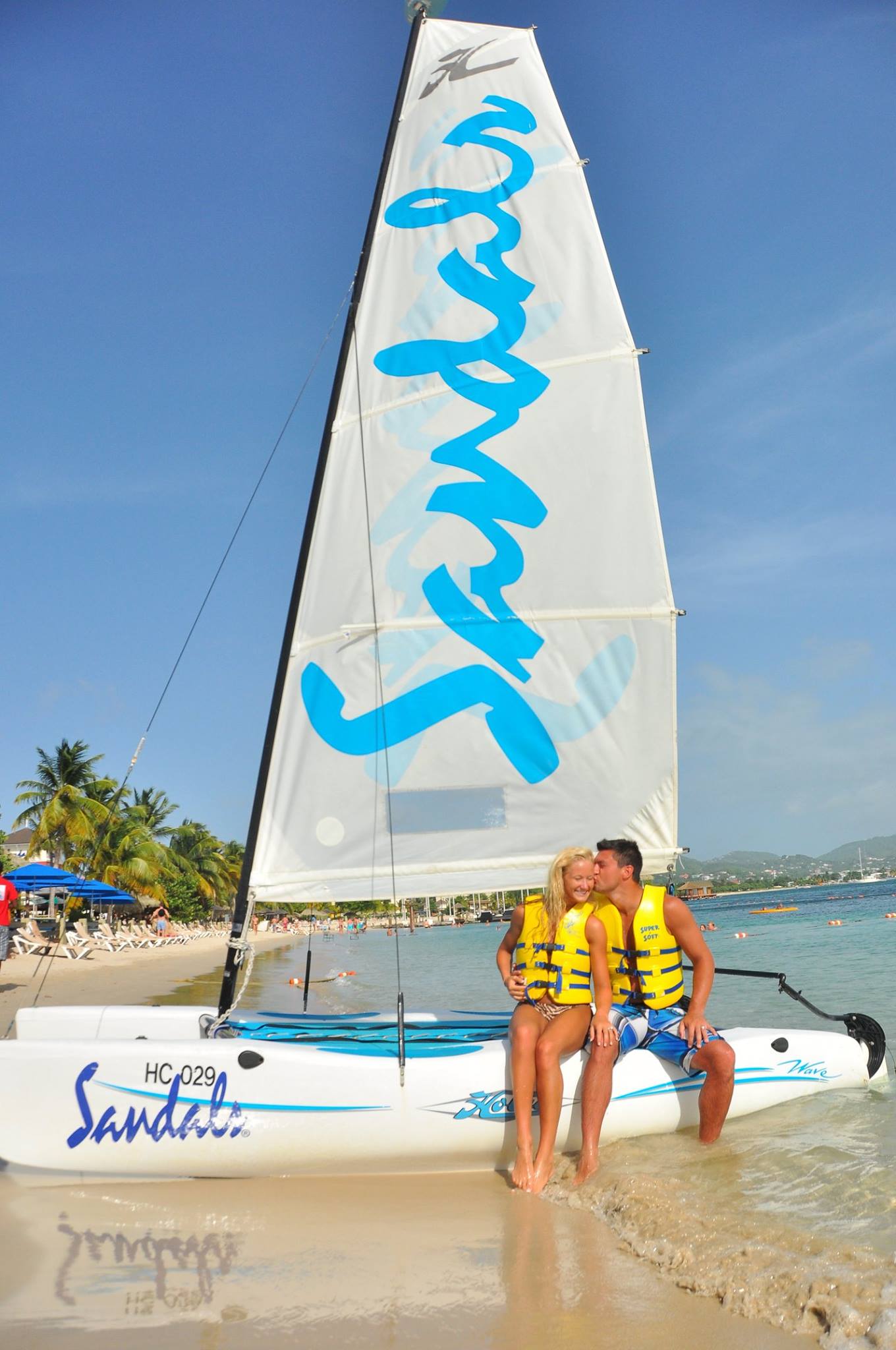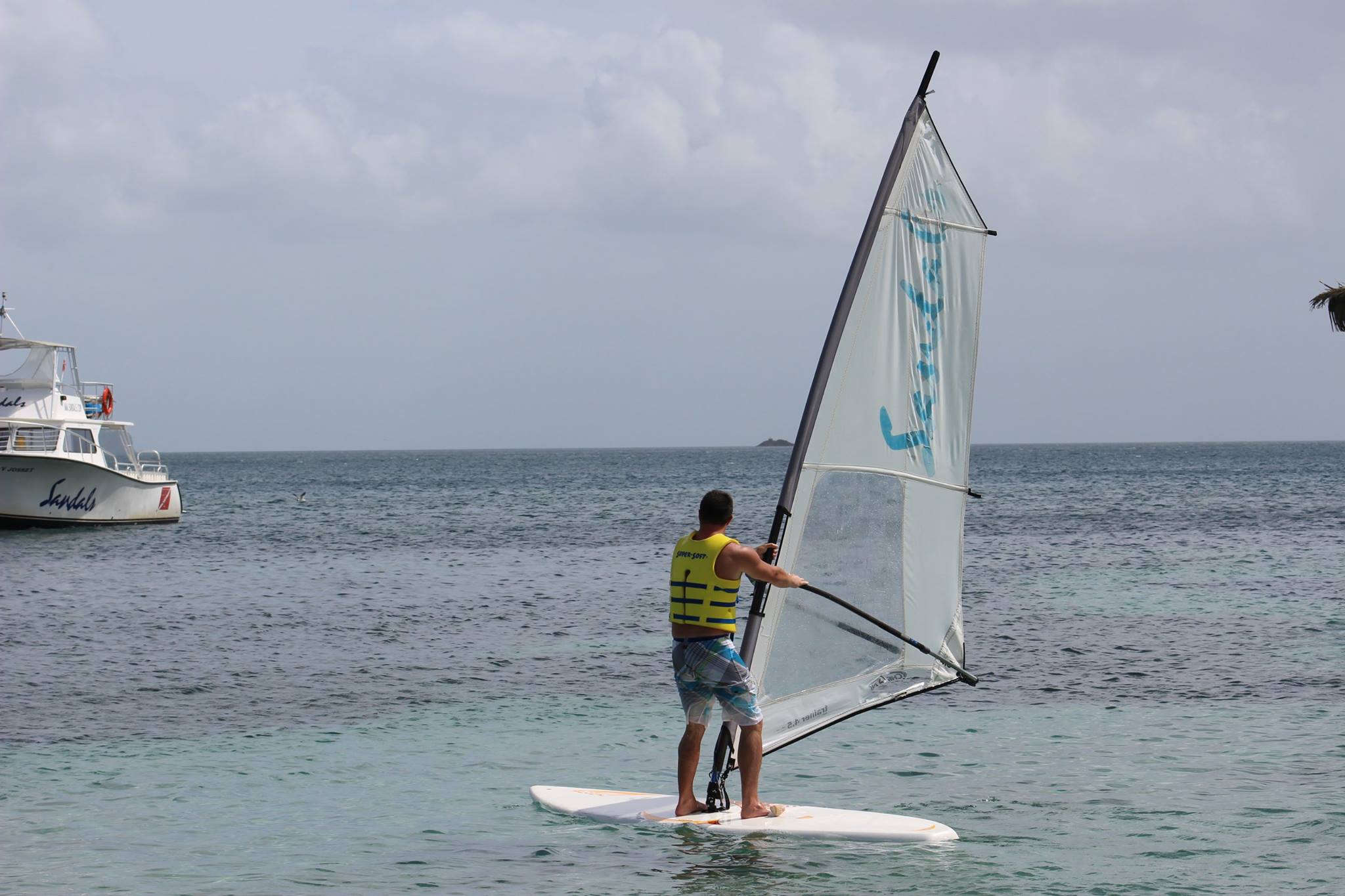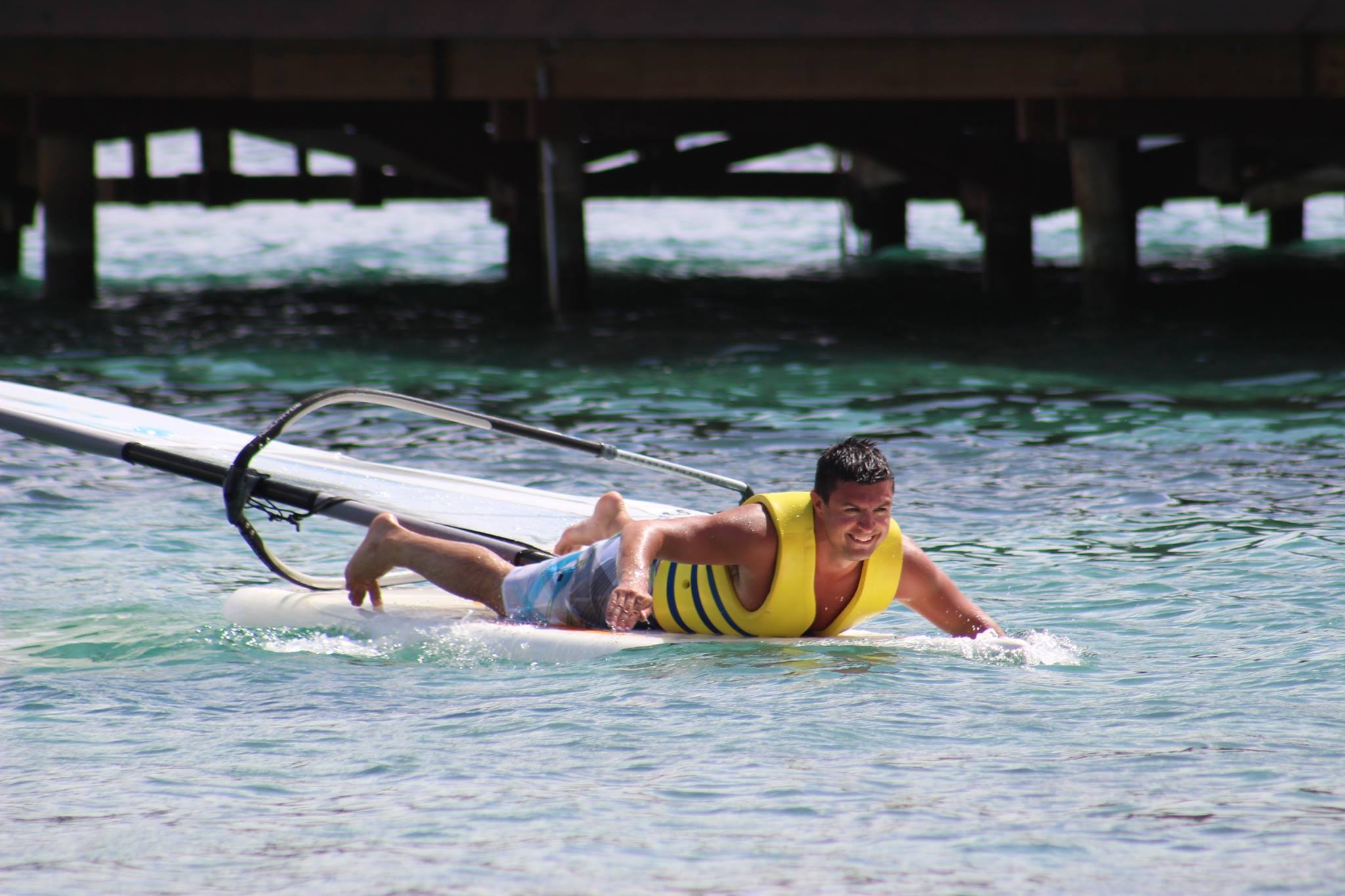 There were so many fun activities on our resort's beach – Teej tried out wind surfing for the first time and actually did really well. It looked super hard – good thing I didn't try it haha!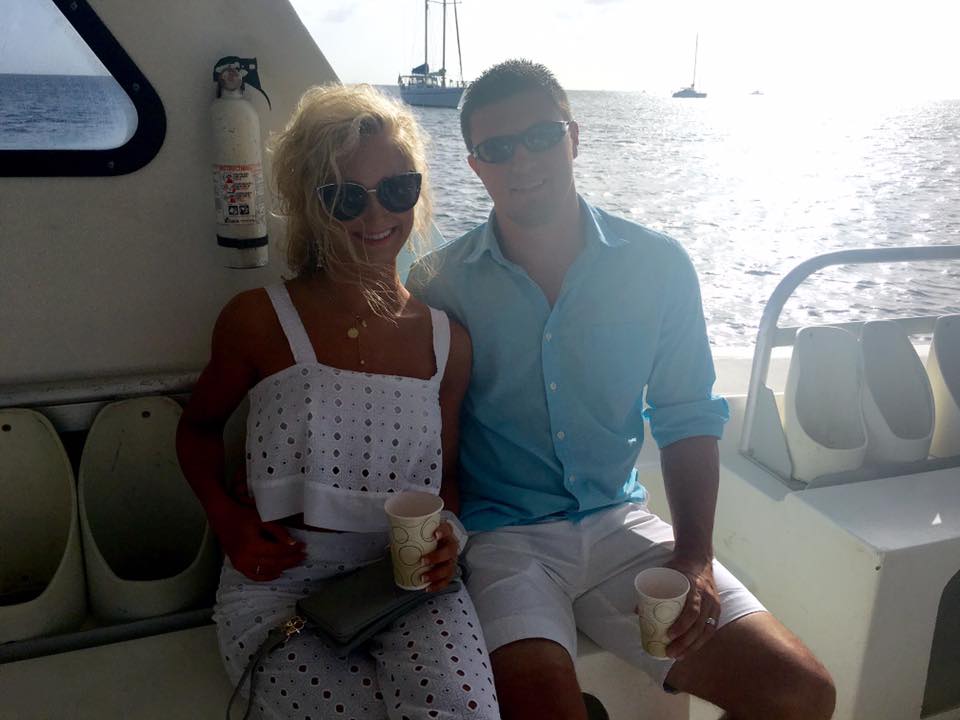 Since we booked the Butler Rondoval Suite on the resort, we got to enjoy a private butlers' cruise with a few other couples, where we got to see a lot more of the island by boat. It was a low-key, romantic and relaxing night.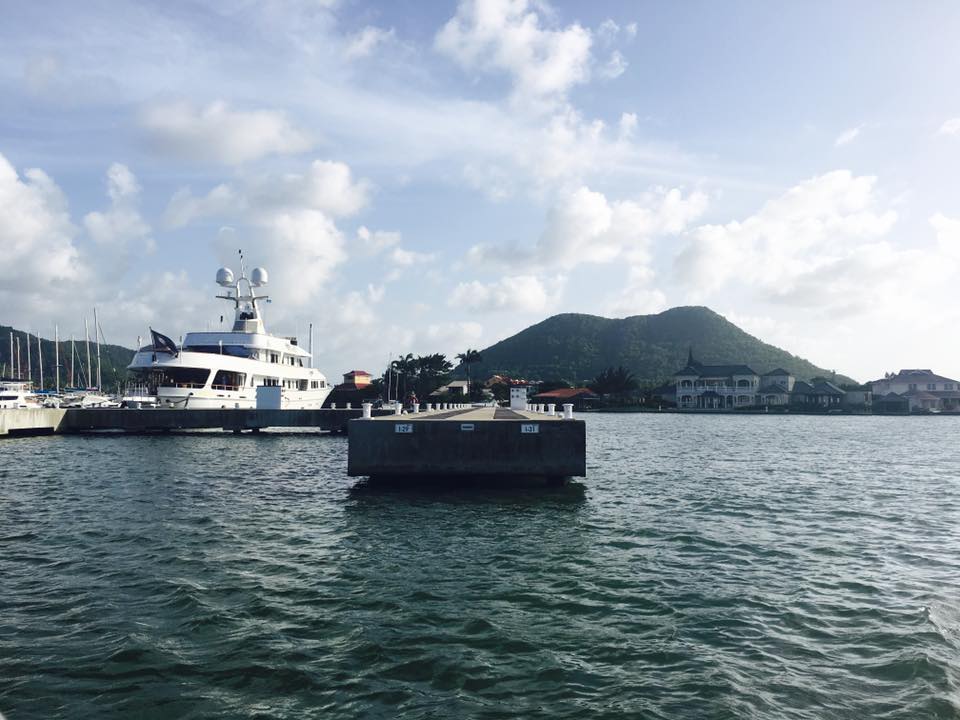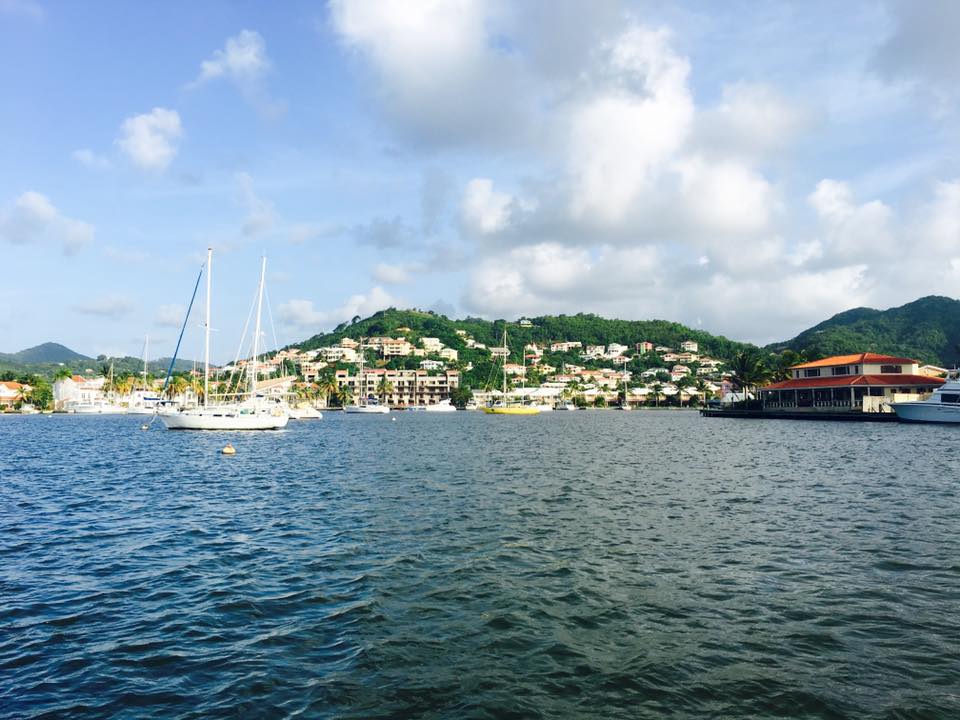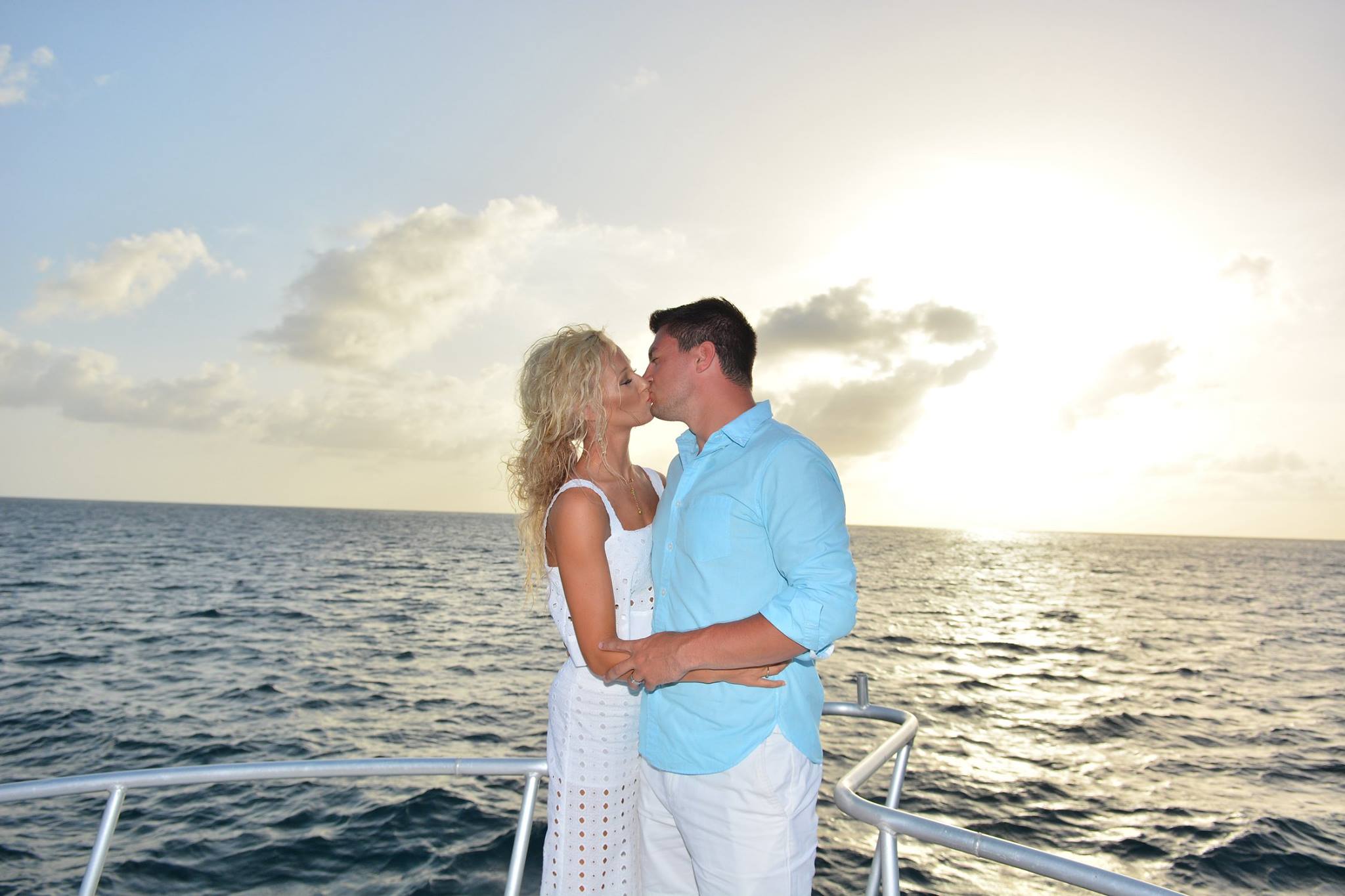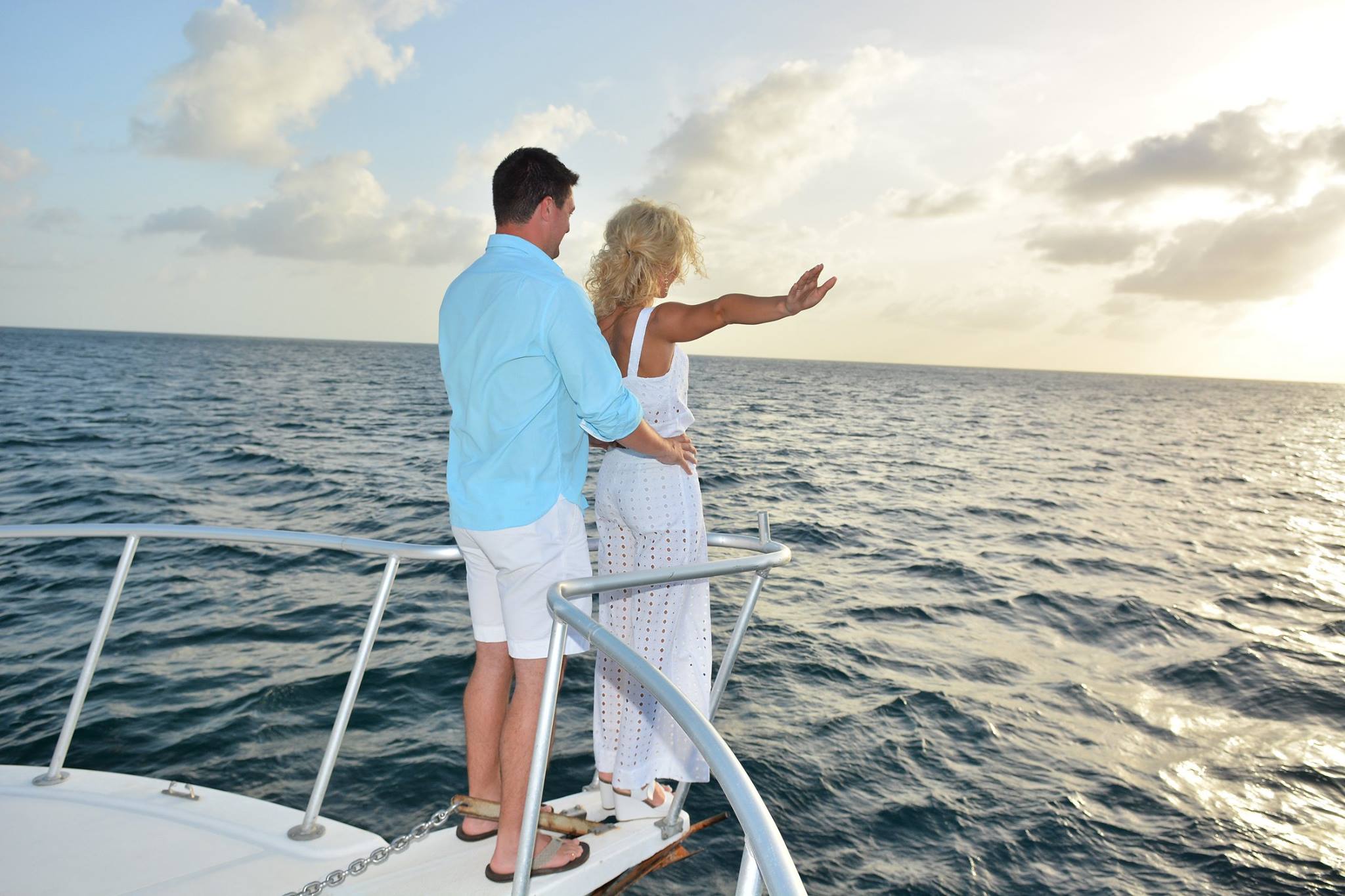 I mean … I had to. 🙂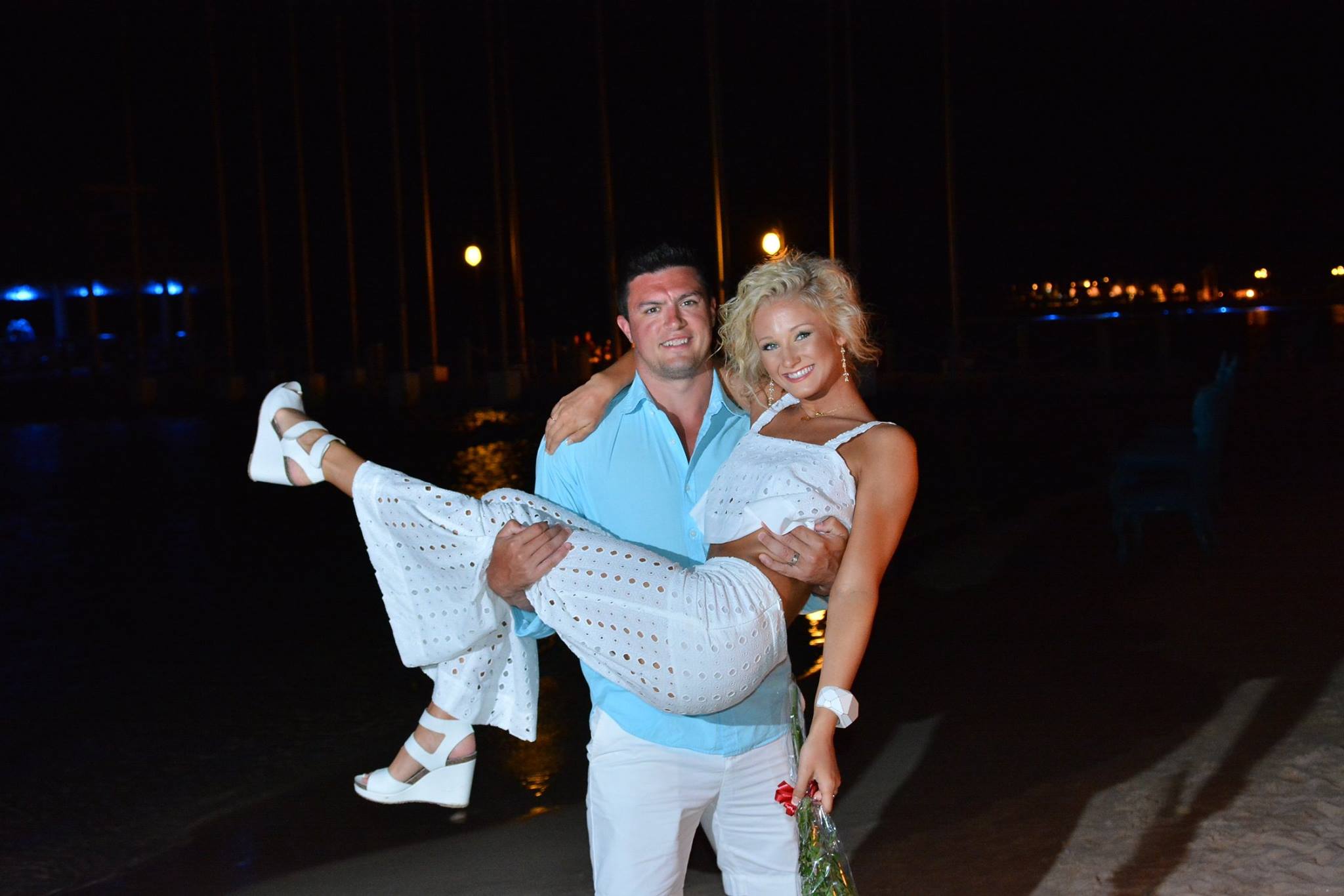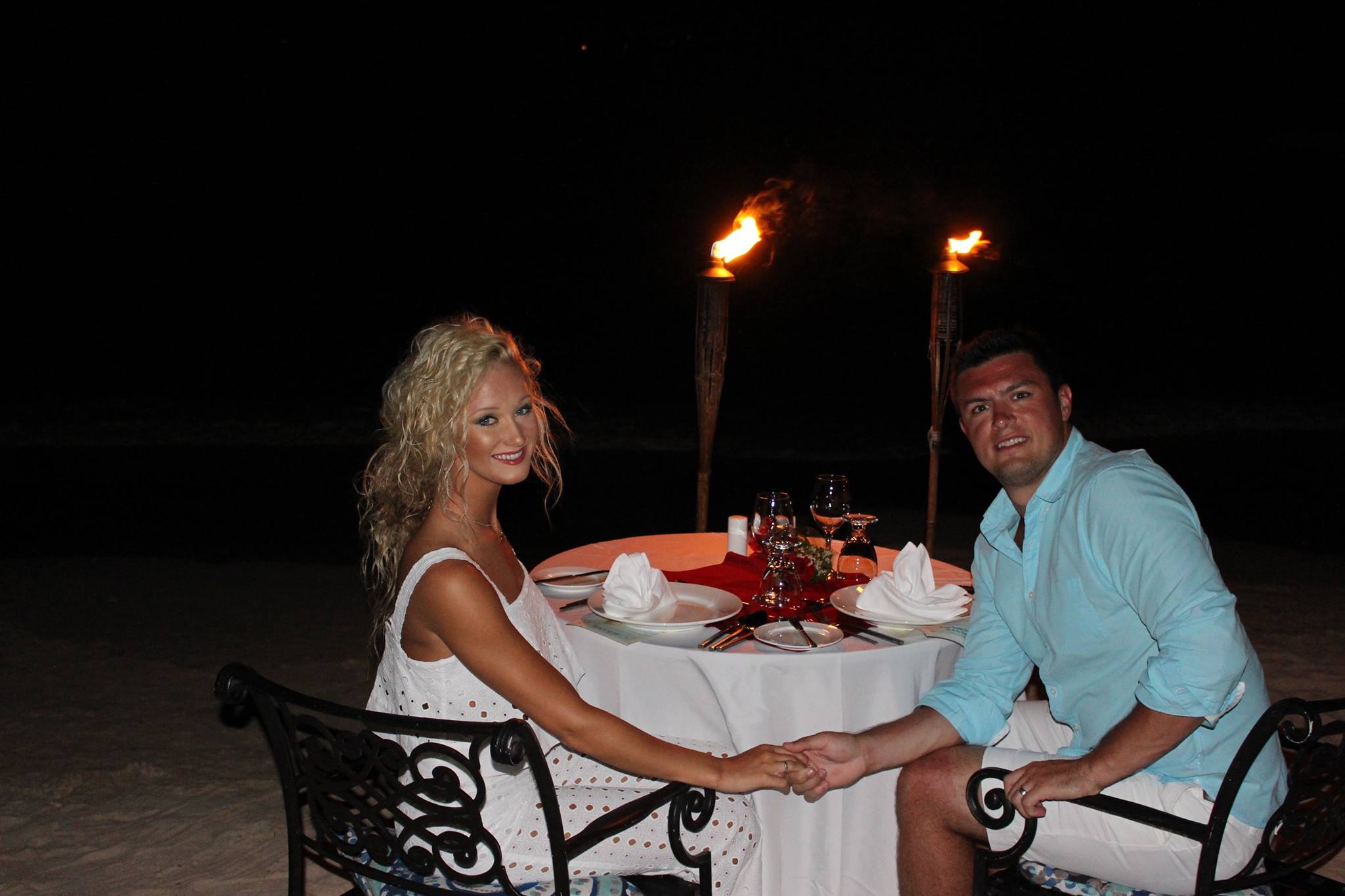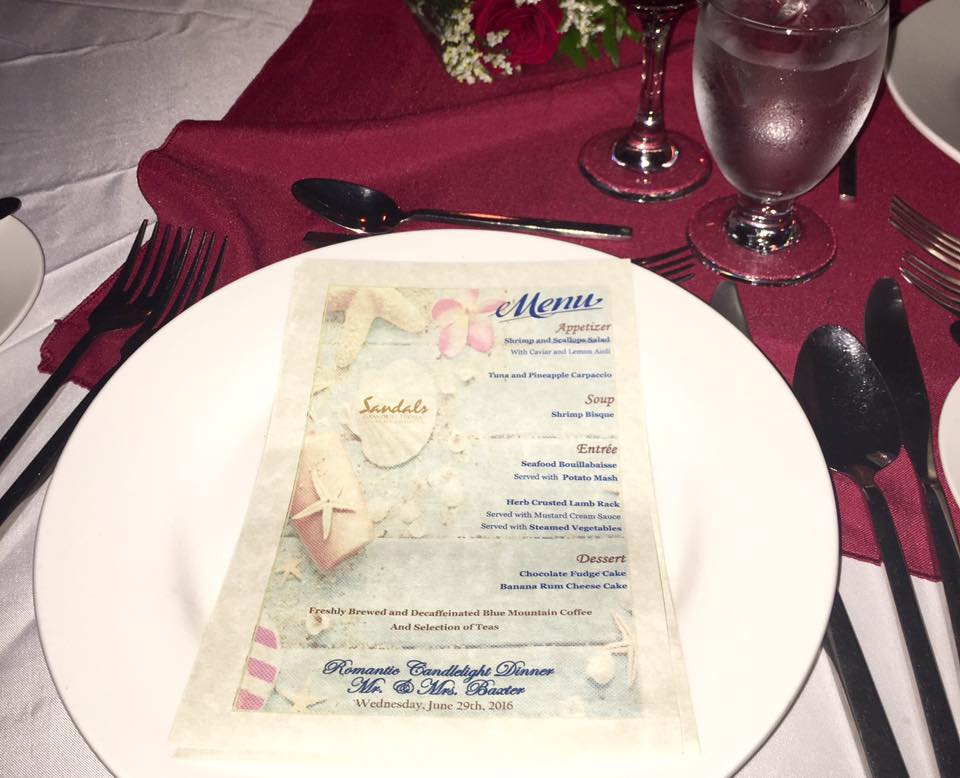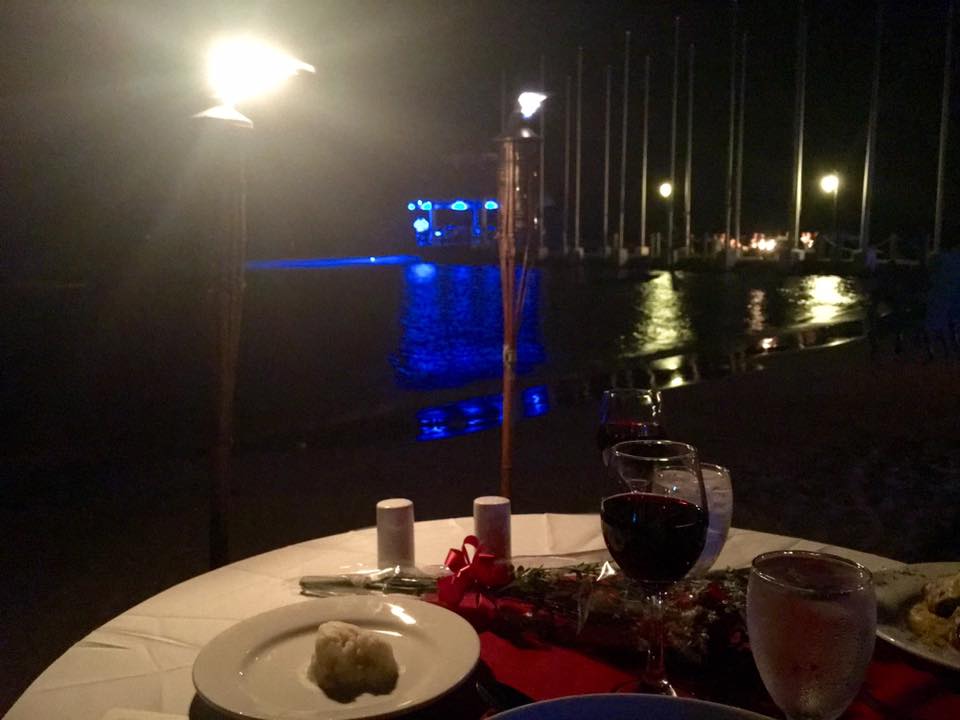 We finished that night off with a romantic private dinner on the beach. It was AMAZING and I wish I could do it over and over for the rest of my life. Definitely one of the highlights of our trip!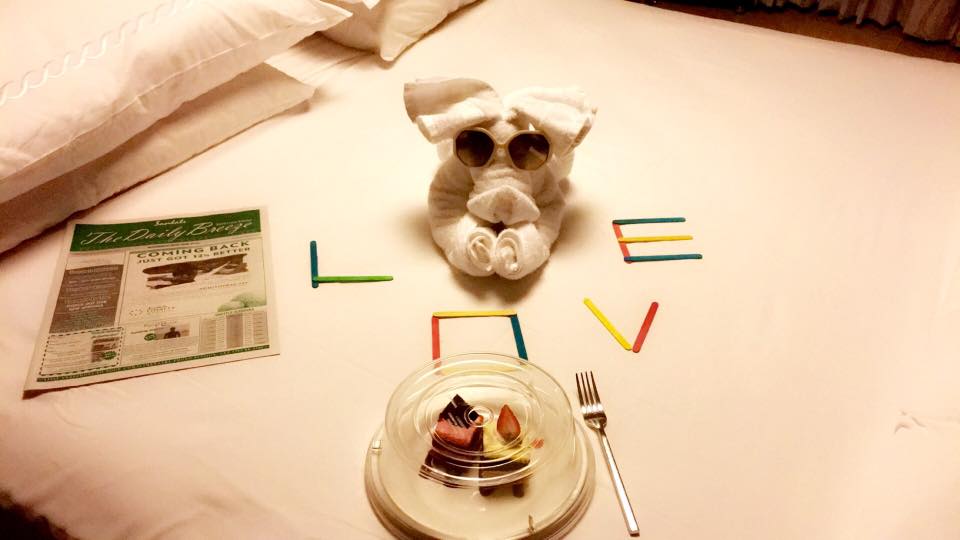 Coming back to our room full of desserts? Now, they're speaking my language.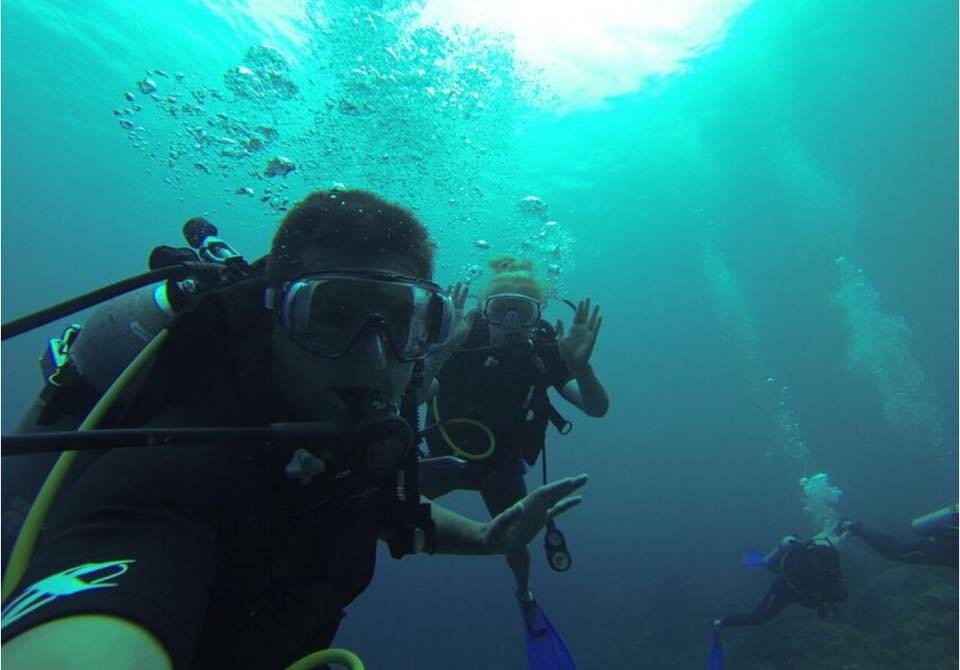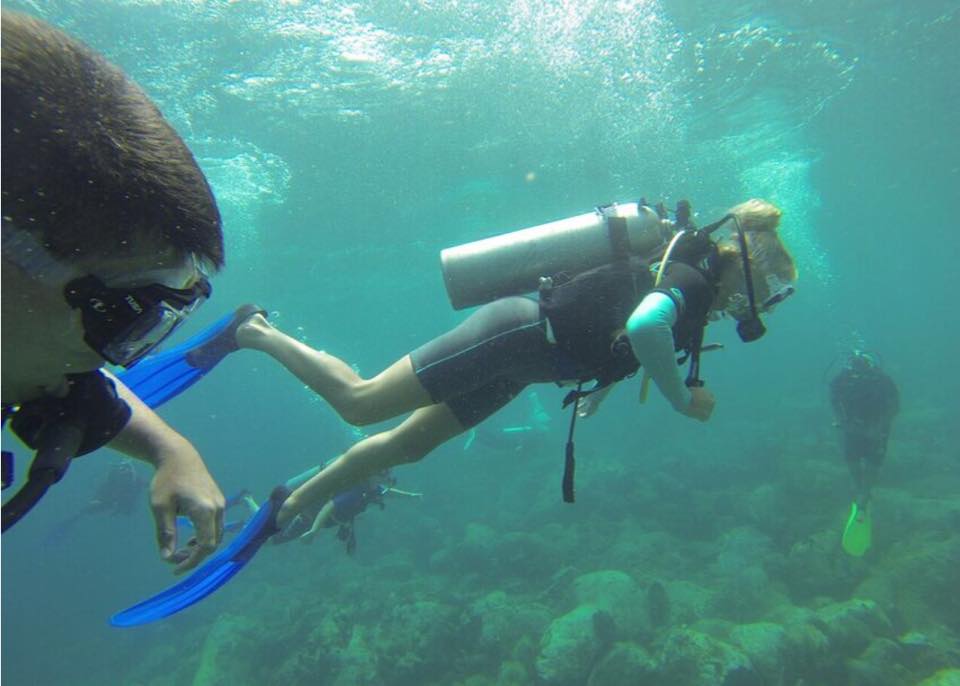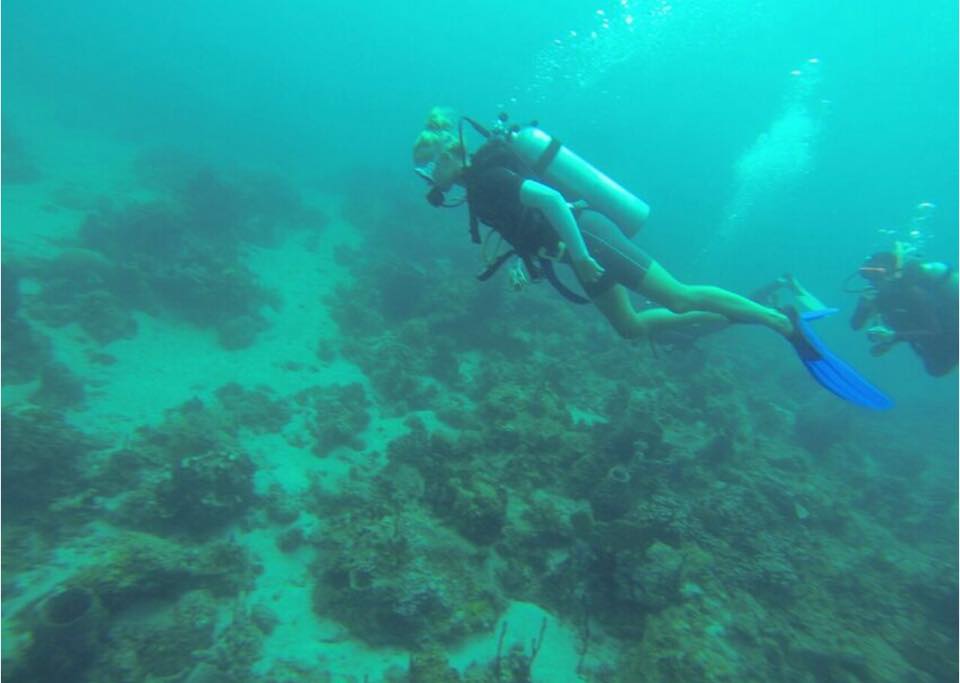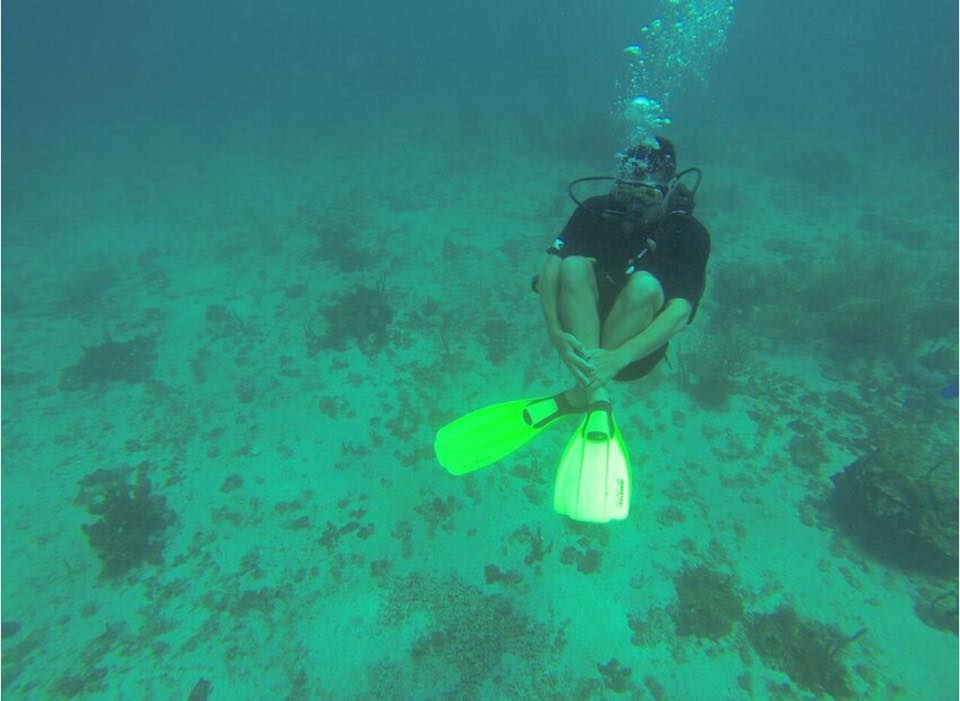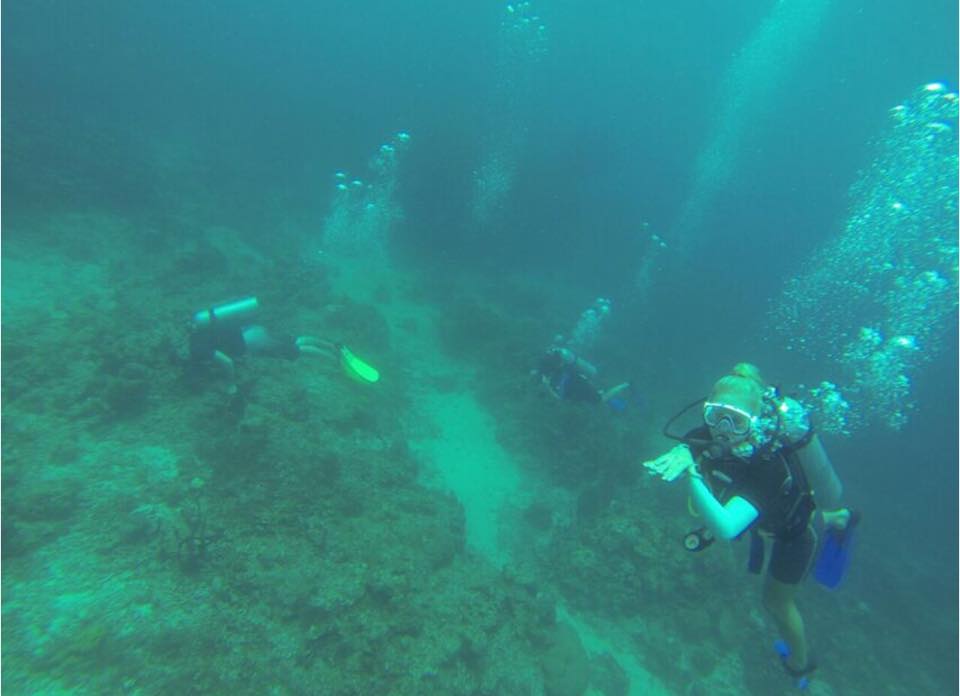 TJ had always wanted to go scuba diving (this is actually one of the first things he ever told me when we started dating). I, on the other hand, had always been SO afraid of marine life. However, one thing that I've always loved about my husband is that he gets me out of my comfort zone and helps me to feel safe. So, before our honeymoon, we decided to get scuba certified, and I'm so glad we did.
We went on a dive with a tour guide down the side of the Piton Mountains, and it was truly the most amazing experience and coolest thing we have ever done. (The pics do not do it justice!) Not to mention, that once you actually get beneath the surface, you realize that there are a LOT less marine animals than what you think. Actually, it was pretty empty at first – just lots of pretty coral and some fish. We actually had to swim around and search to see some of the larger marine life. We saw barracuda, moray eels, and a sea turtle! No sharks (and I'm okay with that). It was so neat!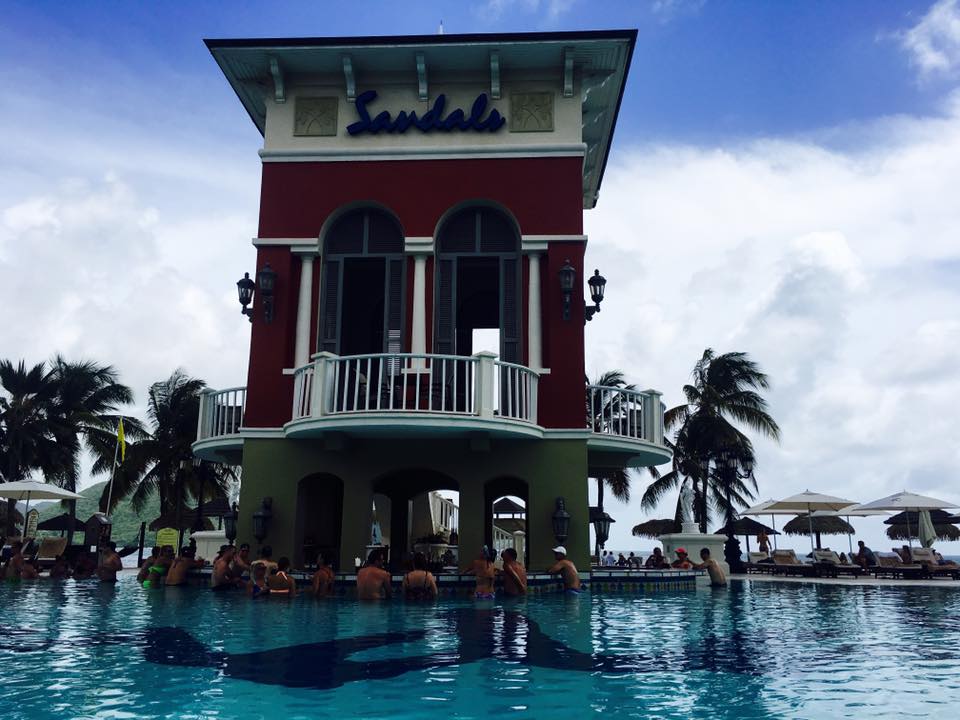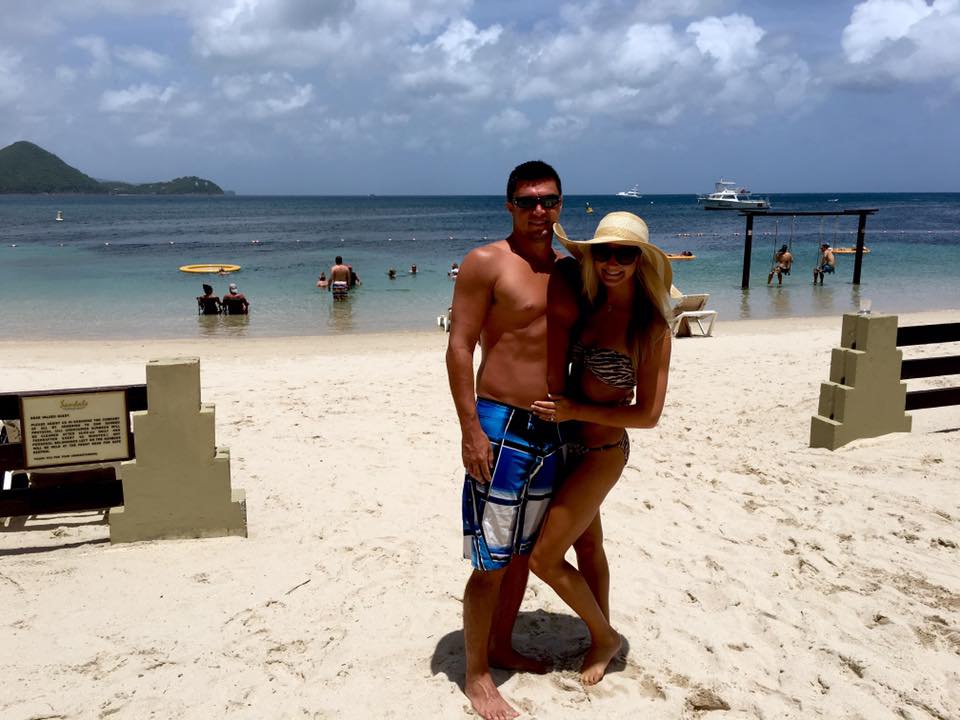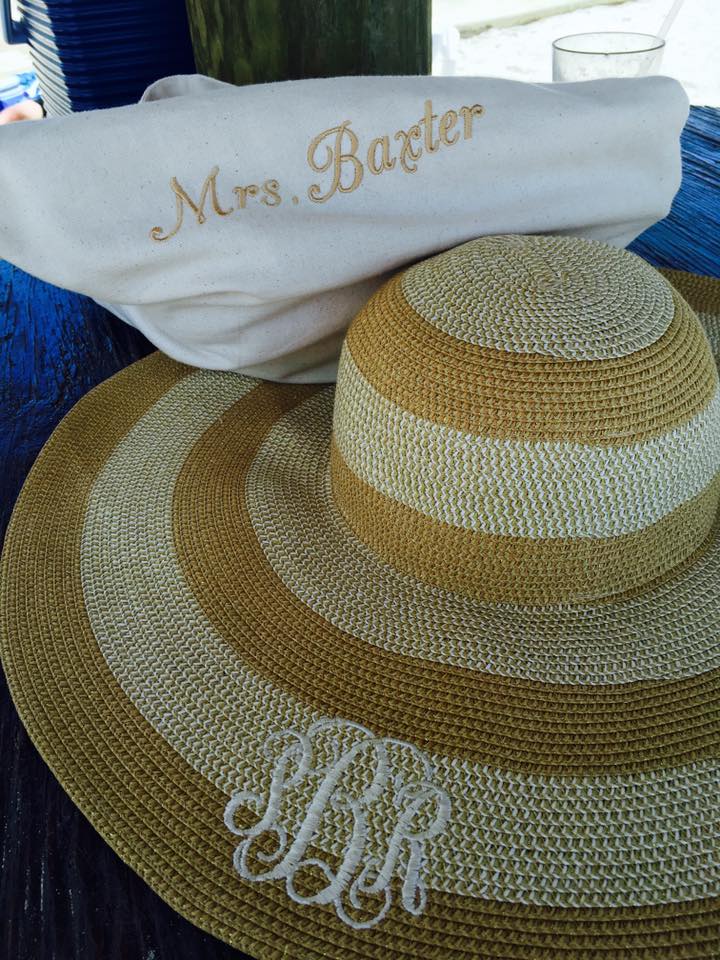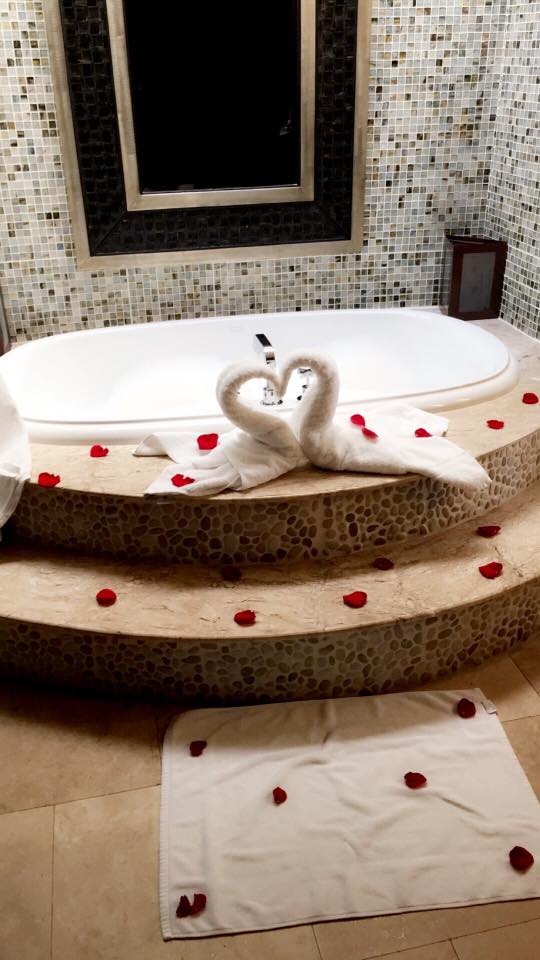 Another surprise from our butler 🙂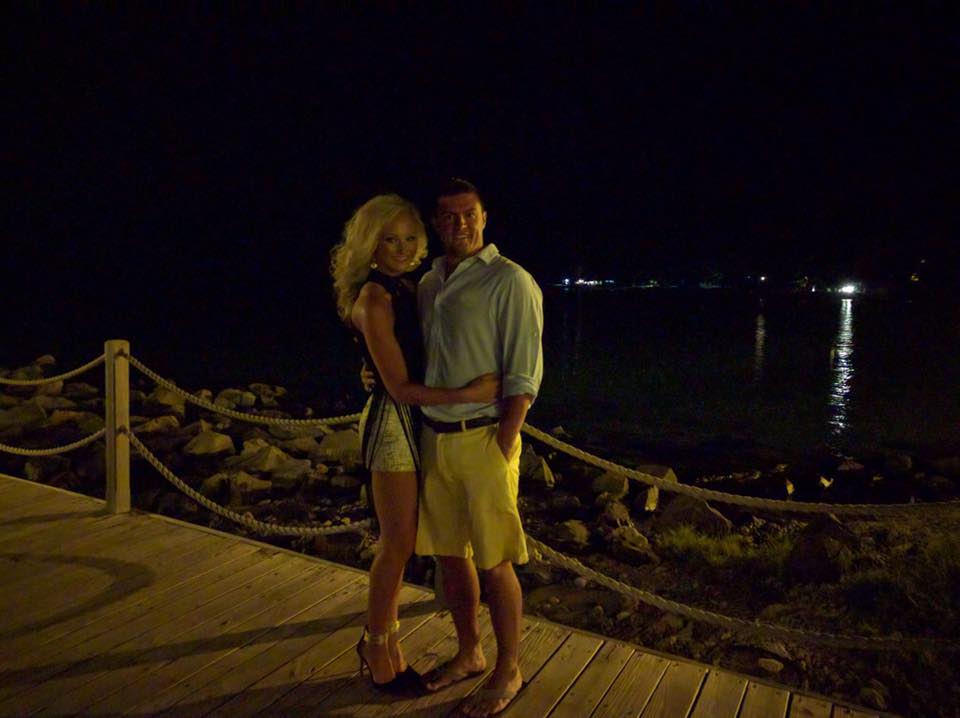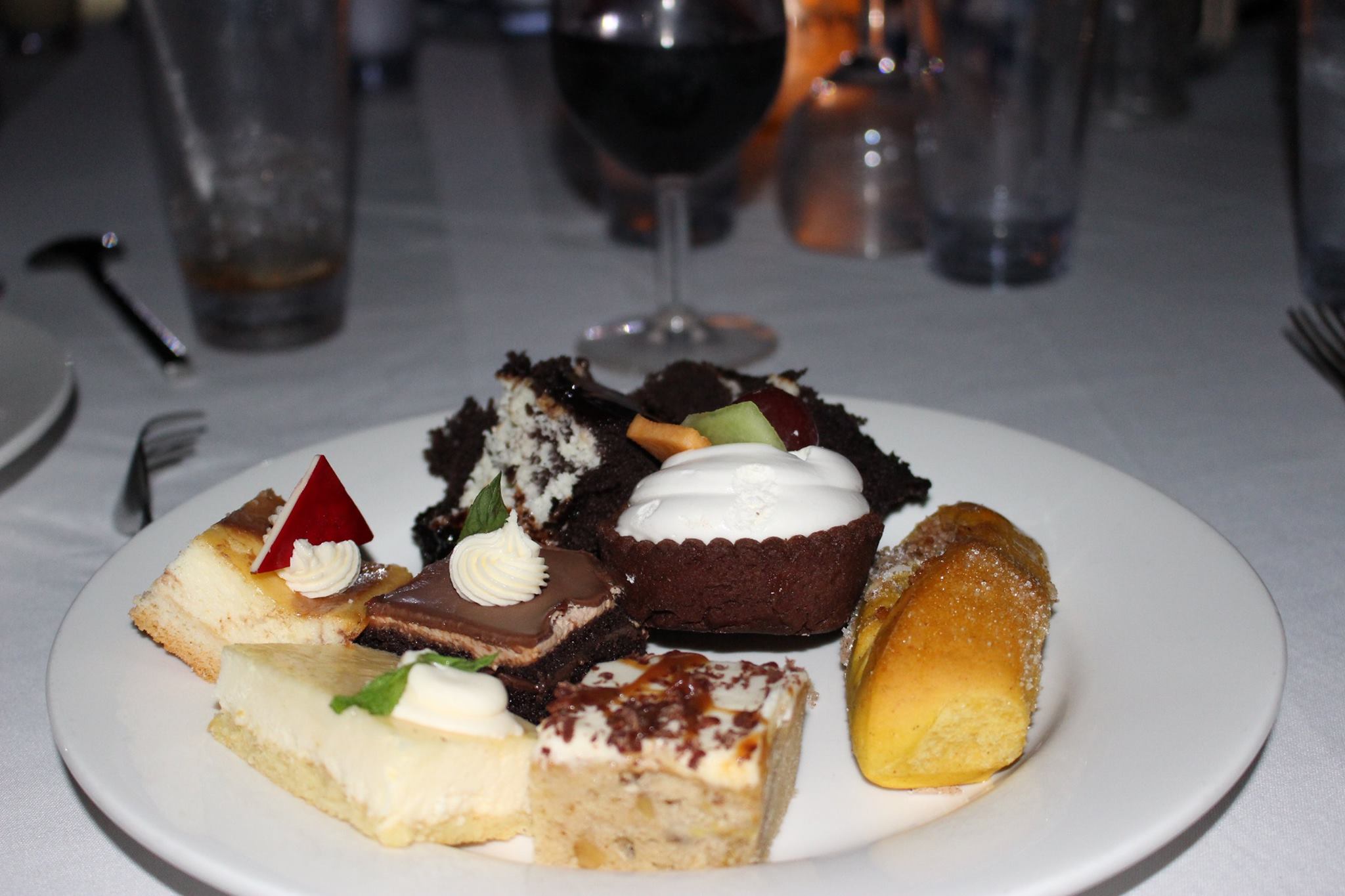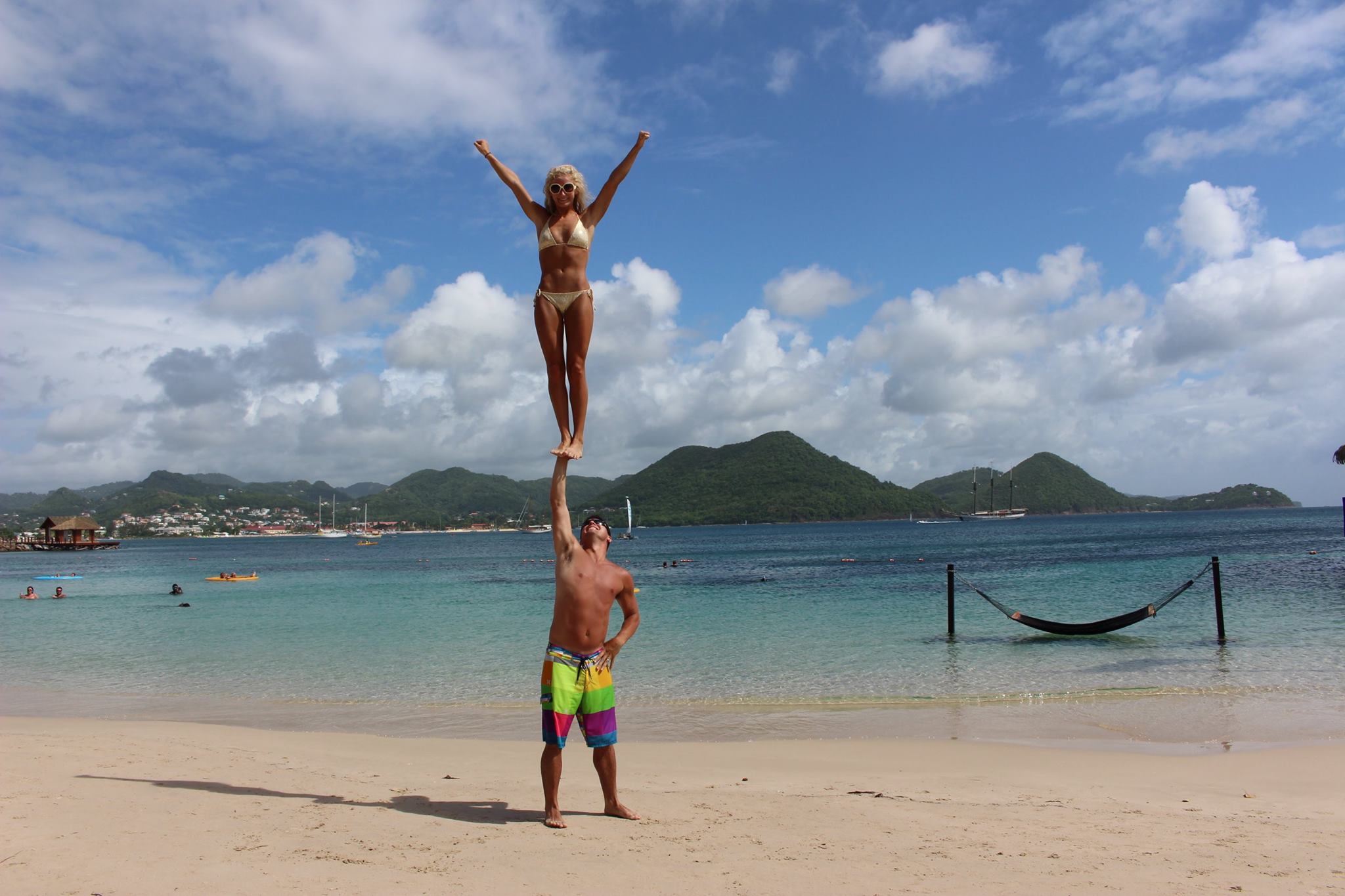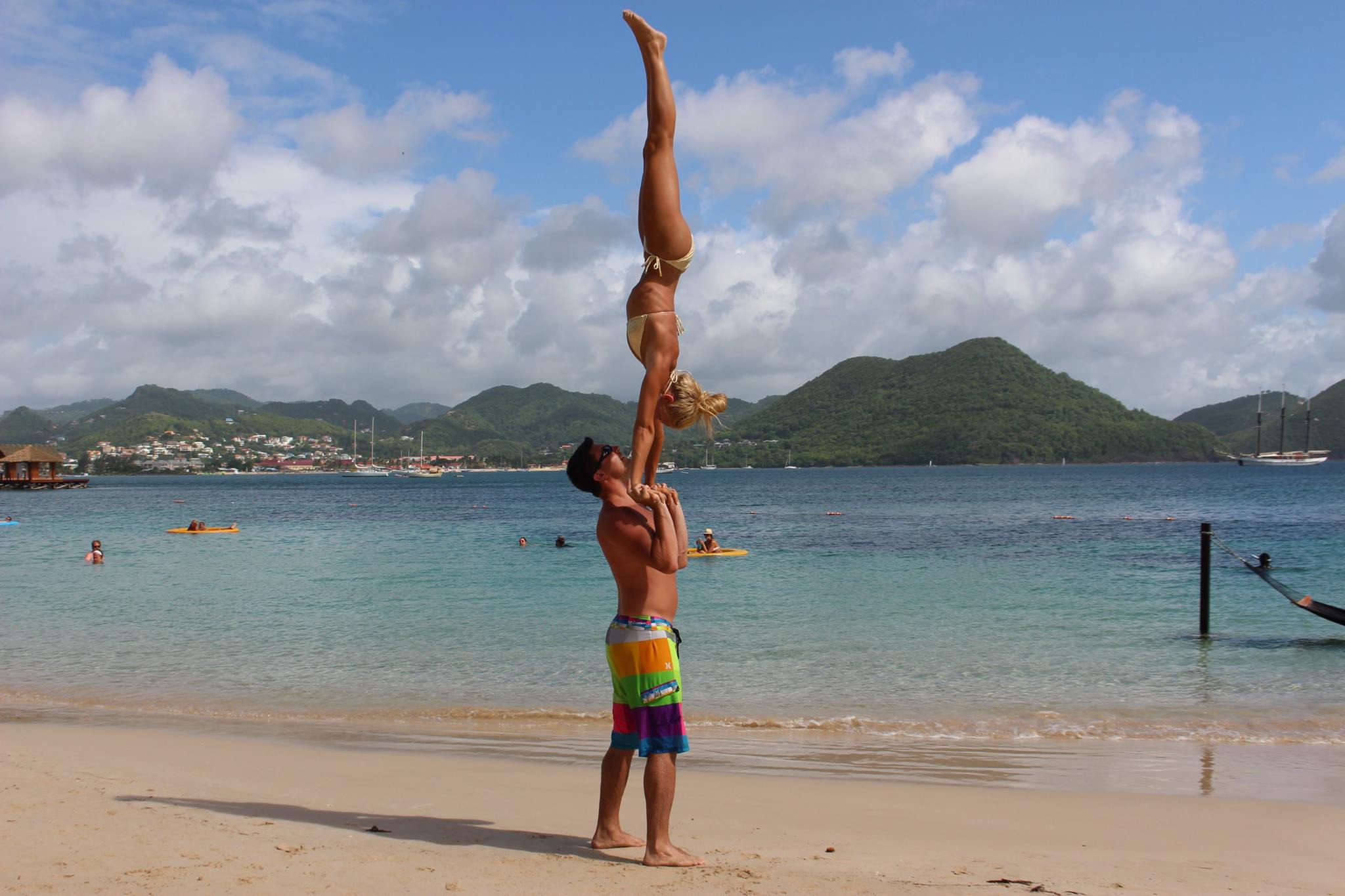 Did the trip even happen if we didn't get a stunt picture??? LOL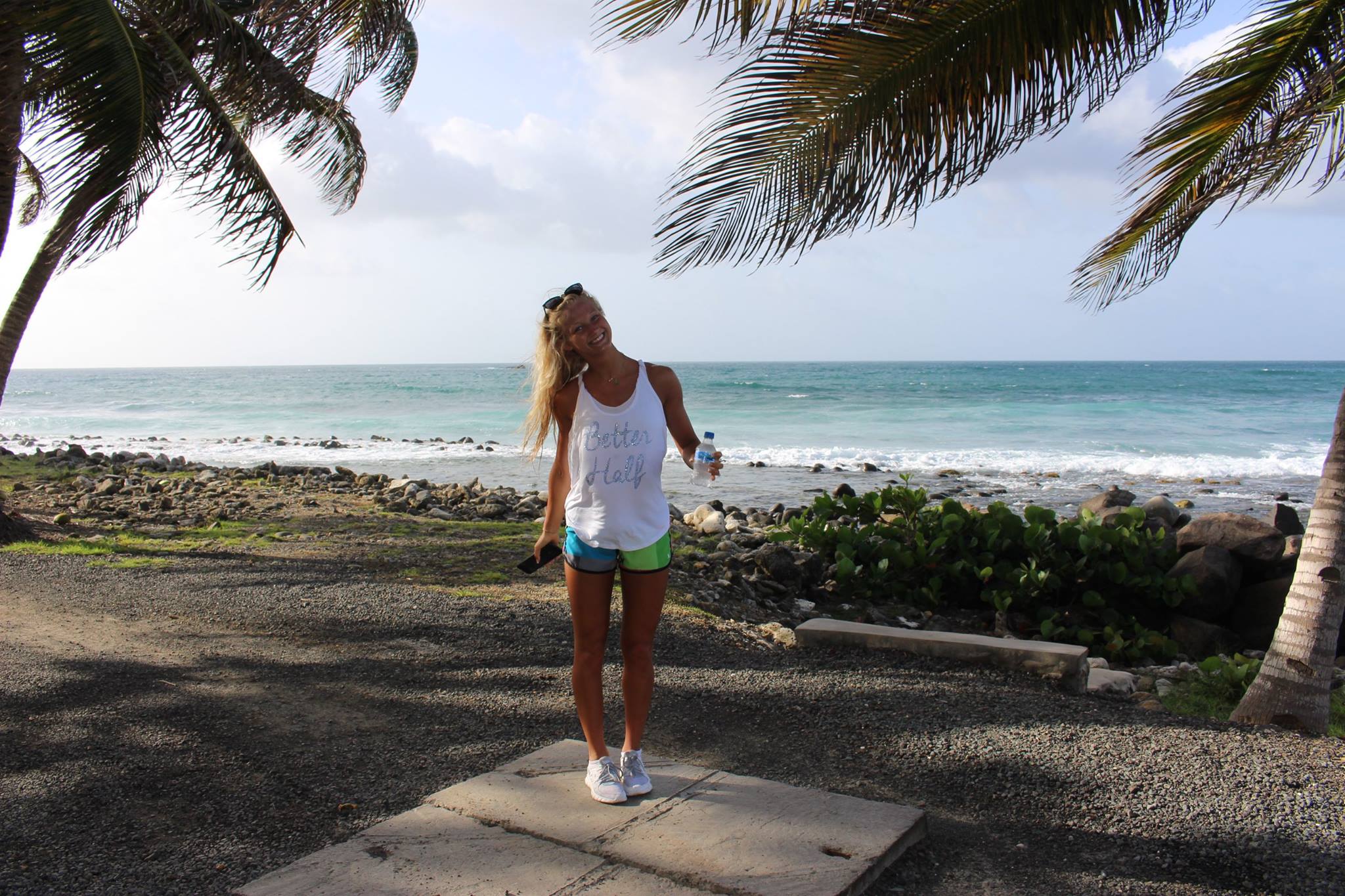 Time for a (mini) hike!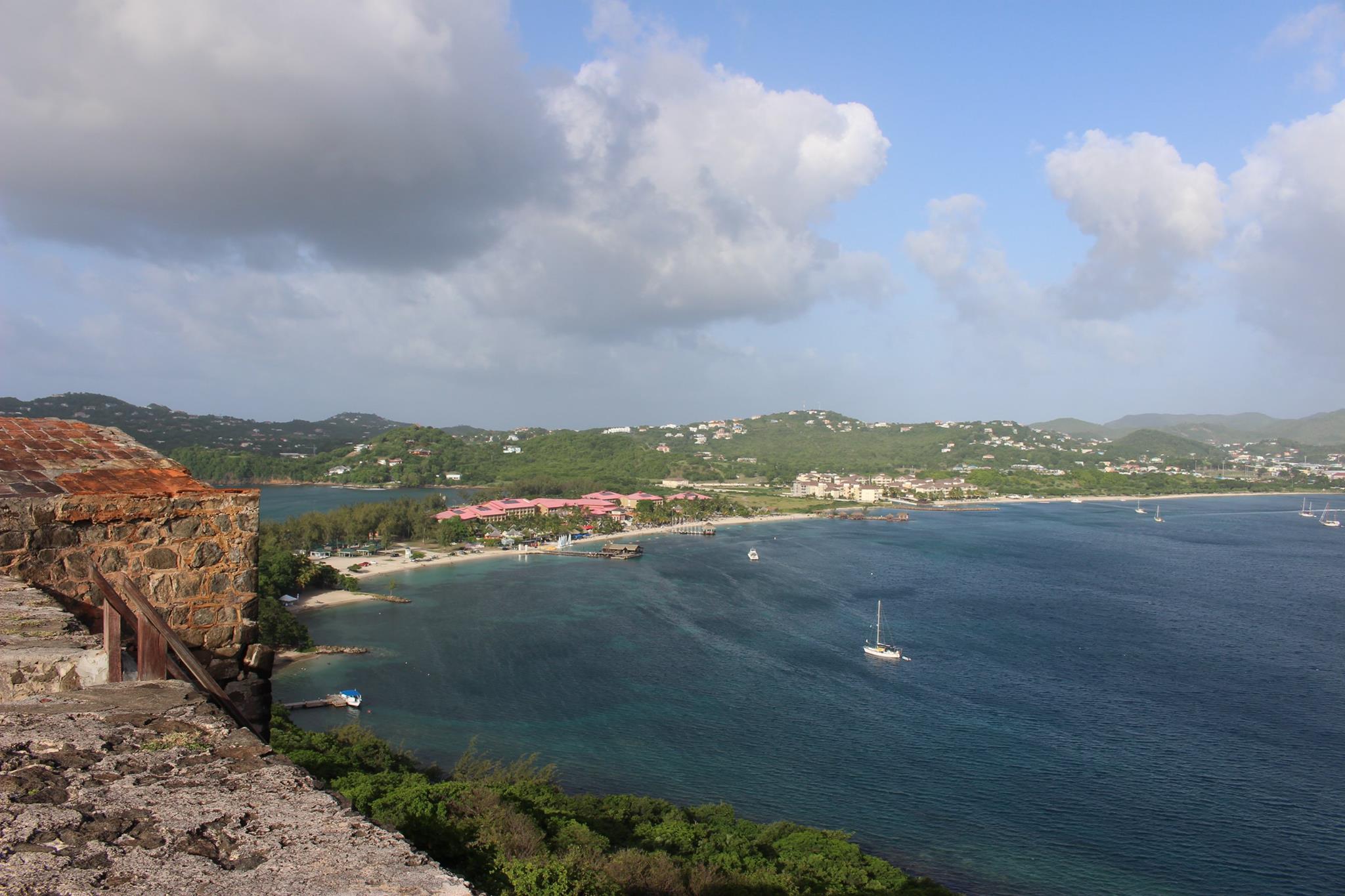 THAT VIEW.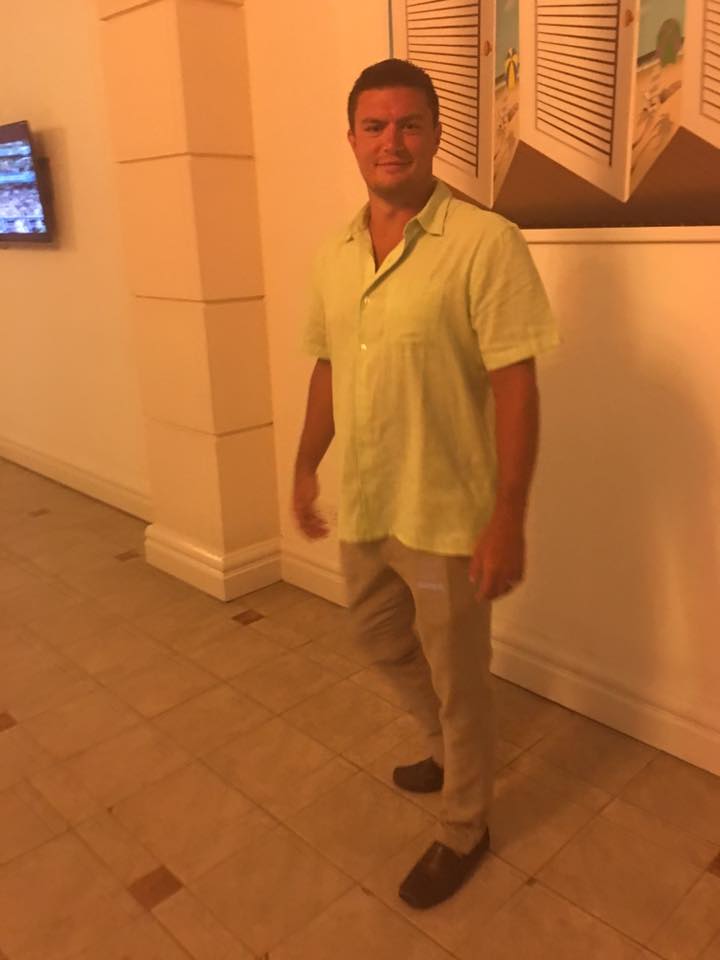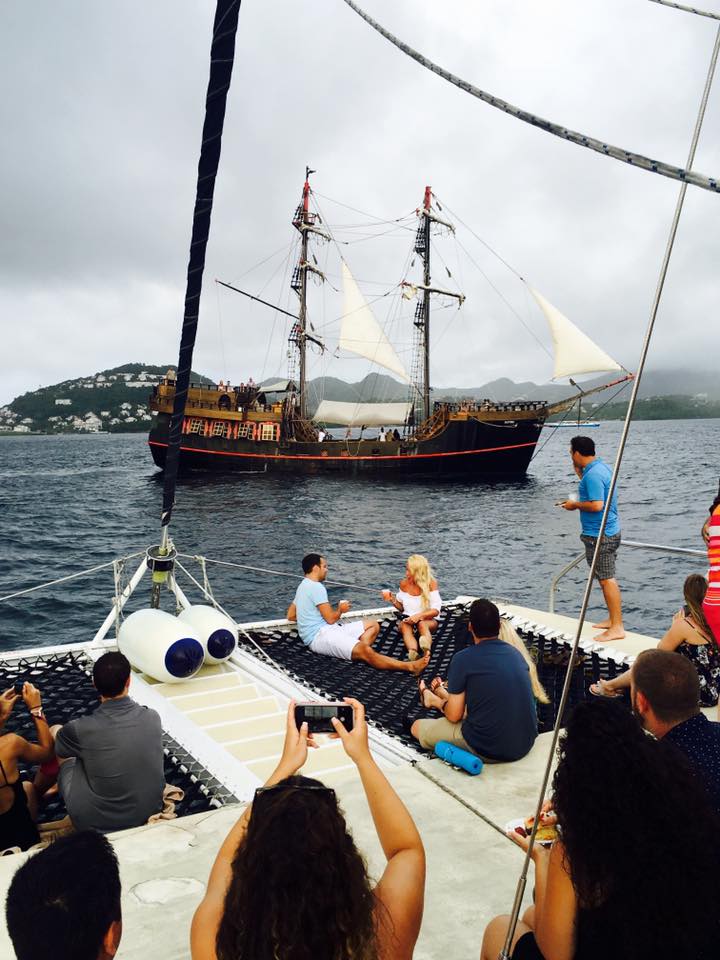 Sunset catamaran cruise.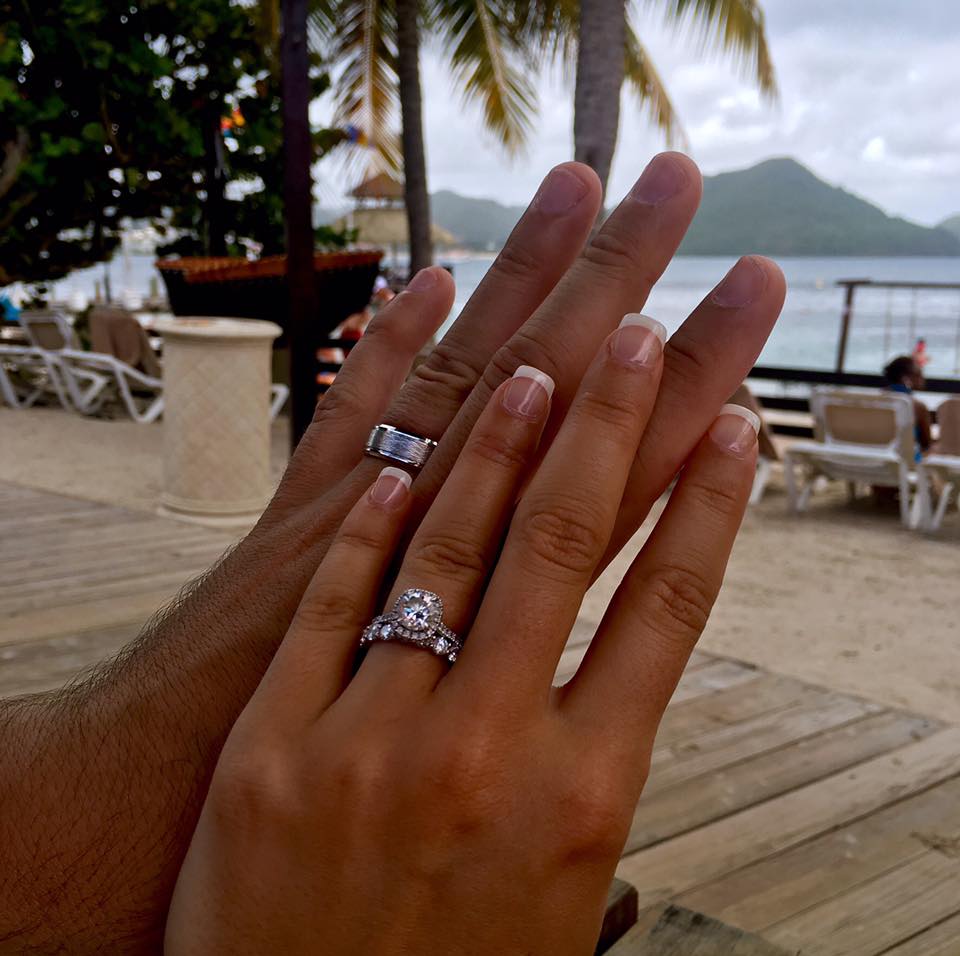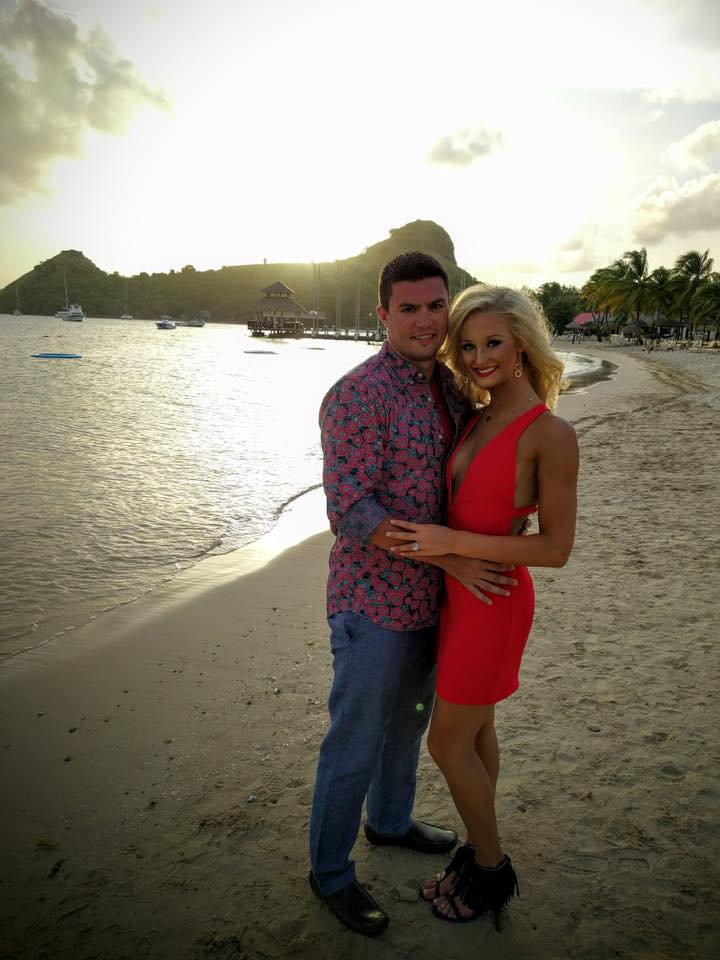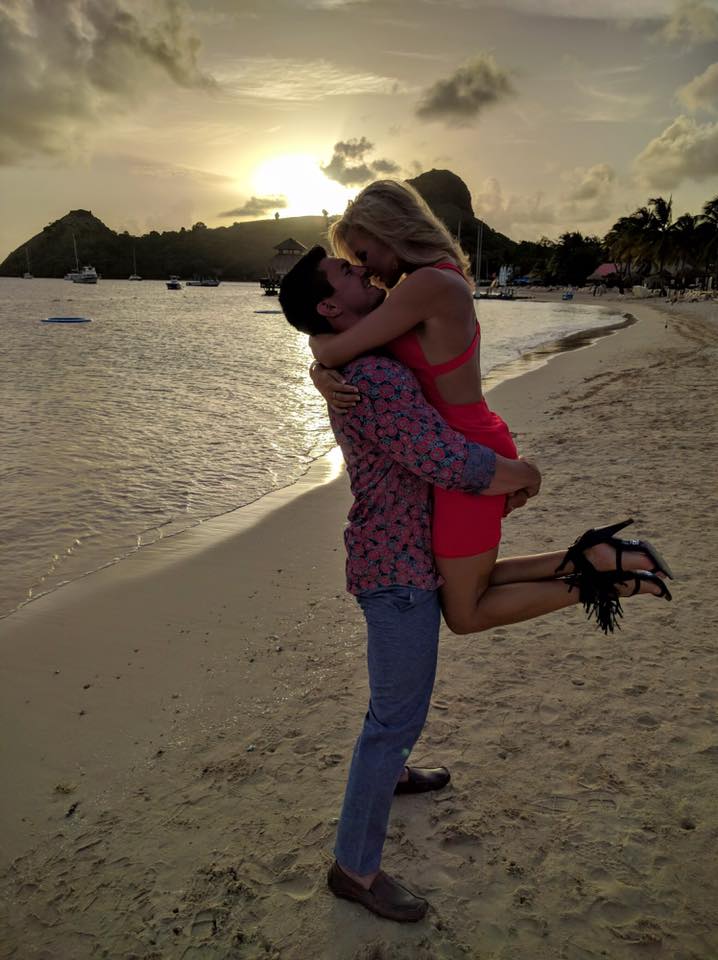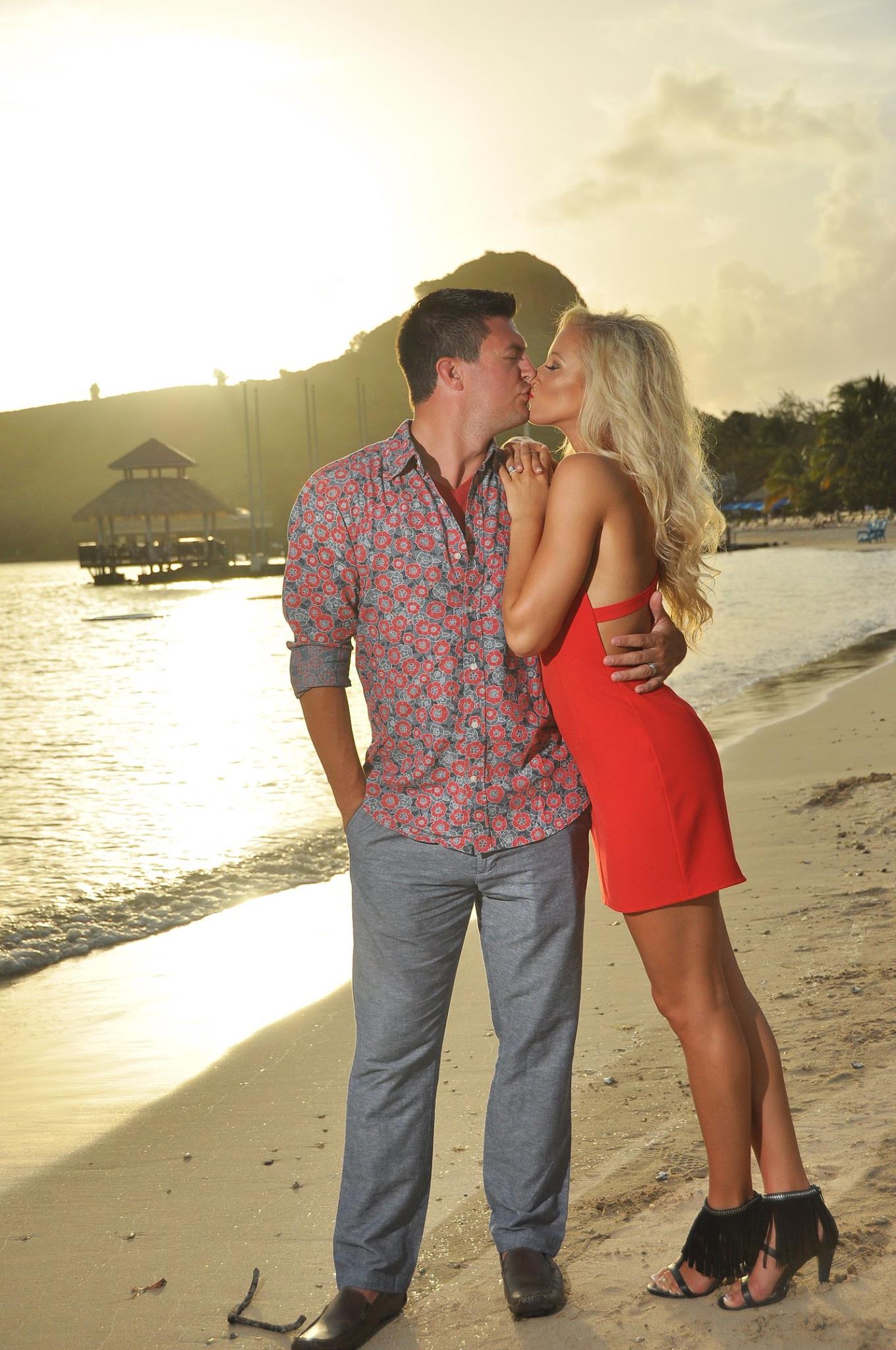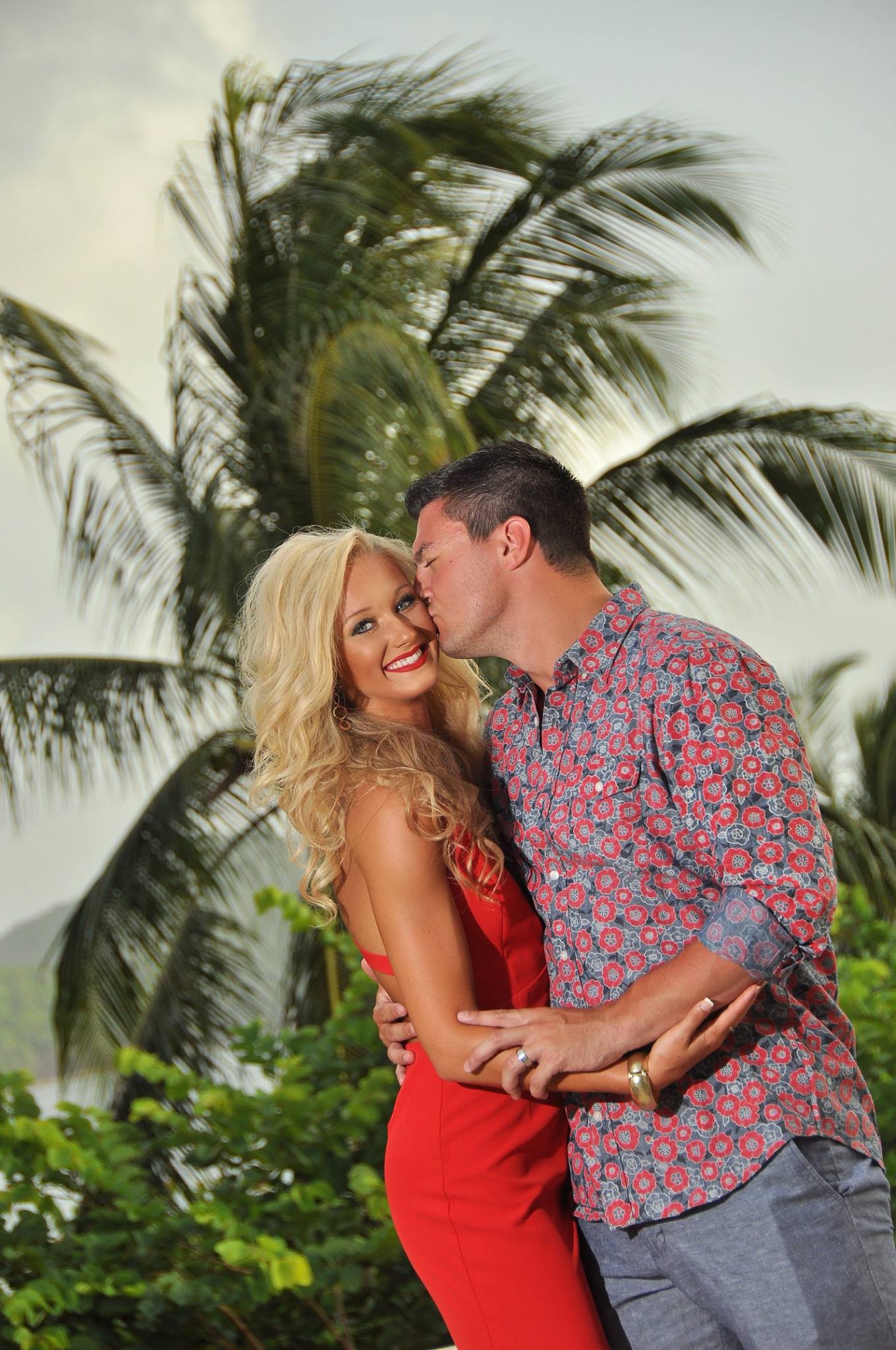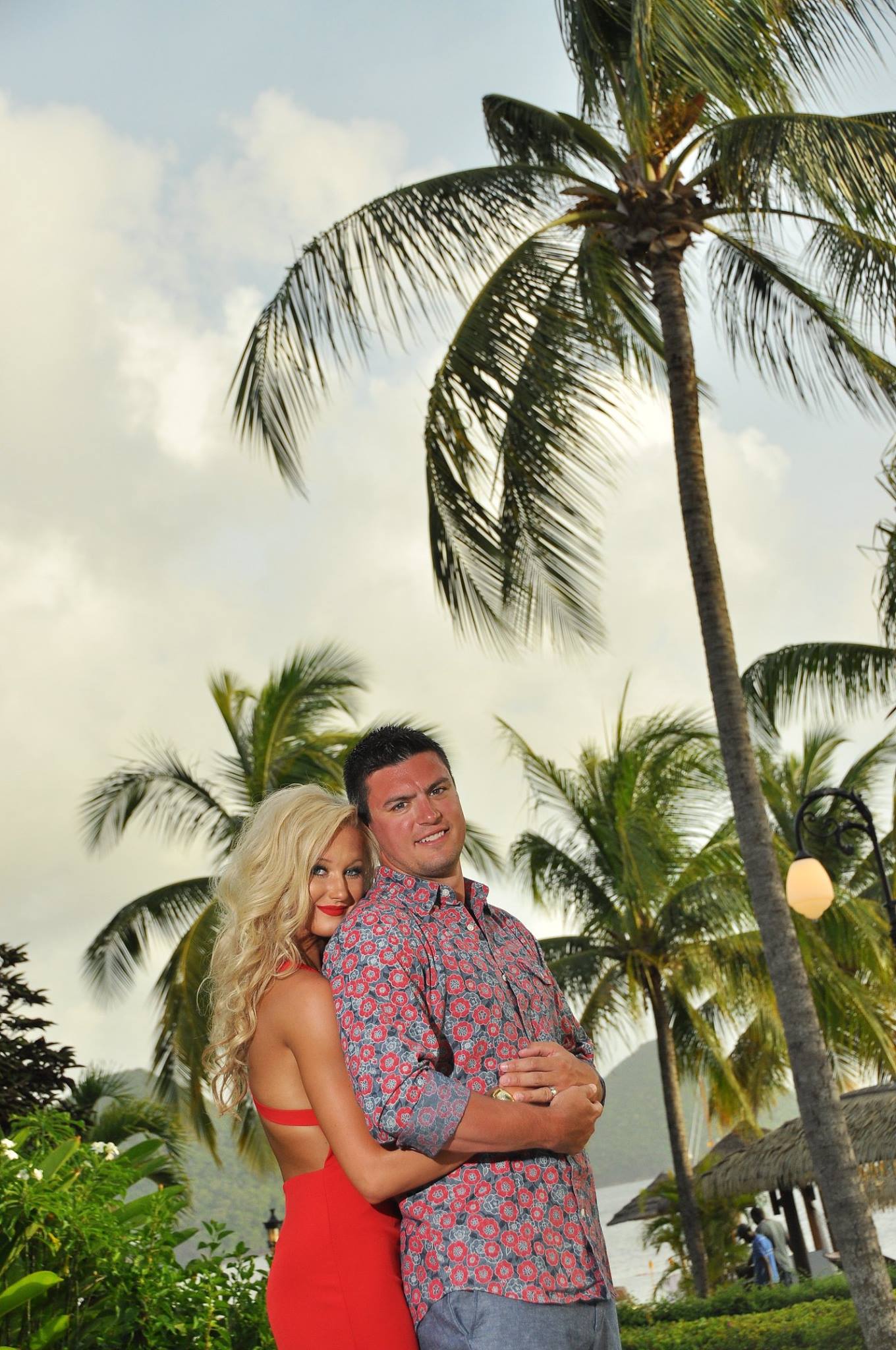 One thing I loved about our time at Sandals was that a professional photo shoot came with our package, which is nice to have the memories to look back on. Now, the photos themselves may cost you an arm and a leg, but a few of your top favorites are worth the splurge!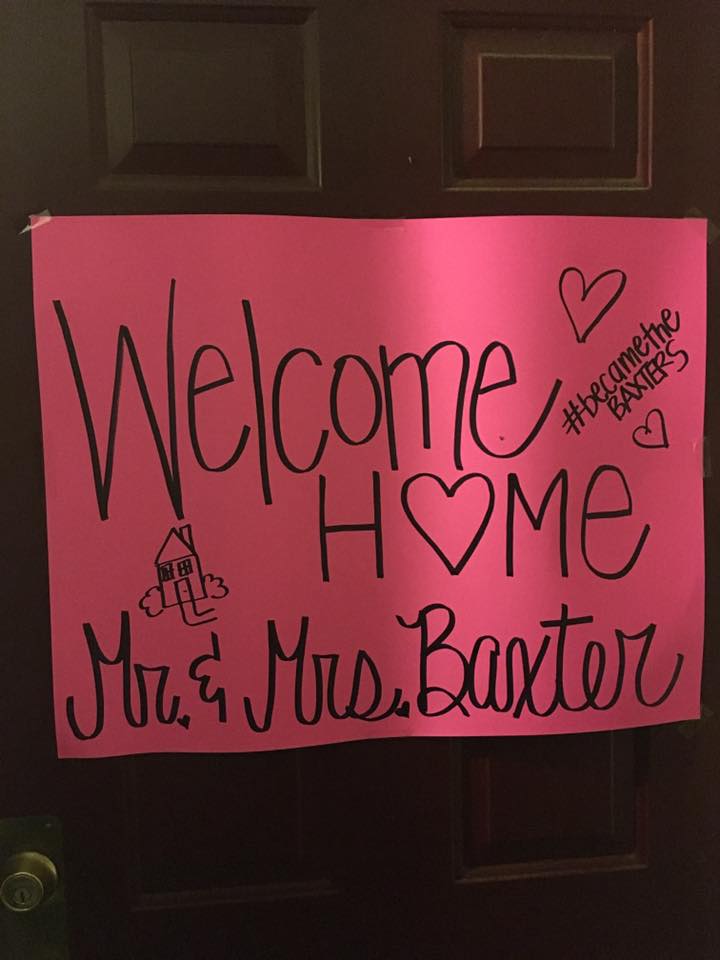 … and they lived happily ever after!!
THE END. Thank you all so much for joining me on my Wedding Wednesday blog series. I truly enjoyed sharing the details of my time as a bride with you all and letting you get to know a little more about us and our little love story. If you are interested in traveling to St. Lucia, I HIGHLY recommend going with Sandals Grande St. Lucian – truly the best vacay ever. And if you want to revisit any of my previous Wedding Wednesday posts, you can always find them under the LOVE tab here on LNL.
Much love!!
xo, P