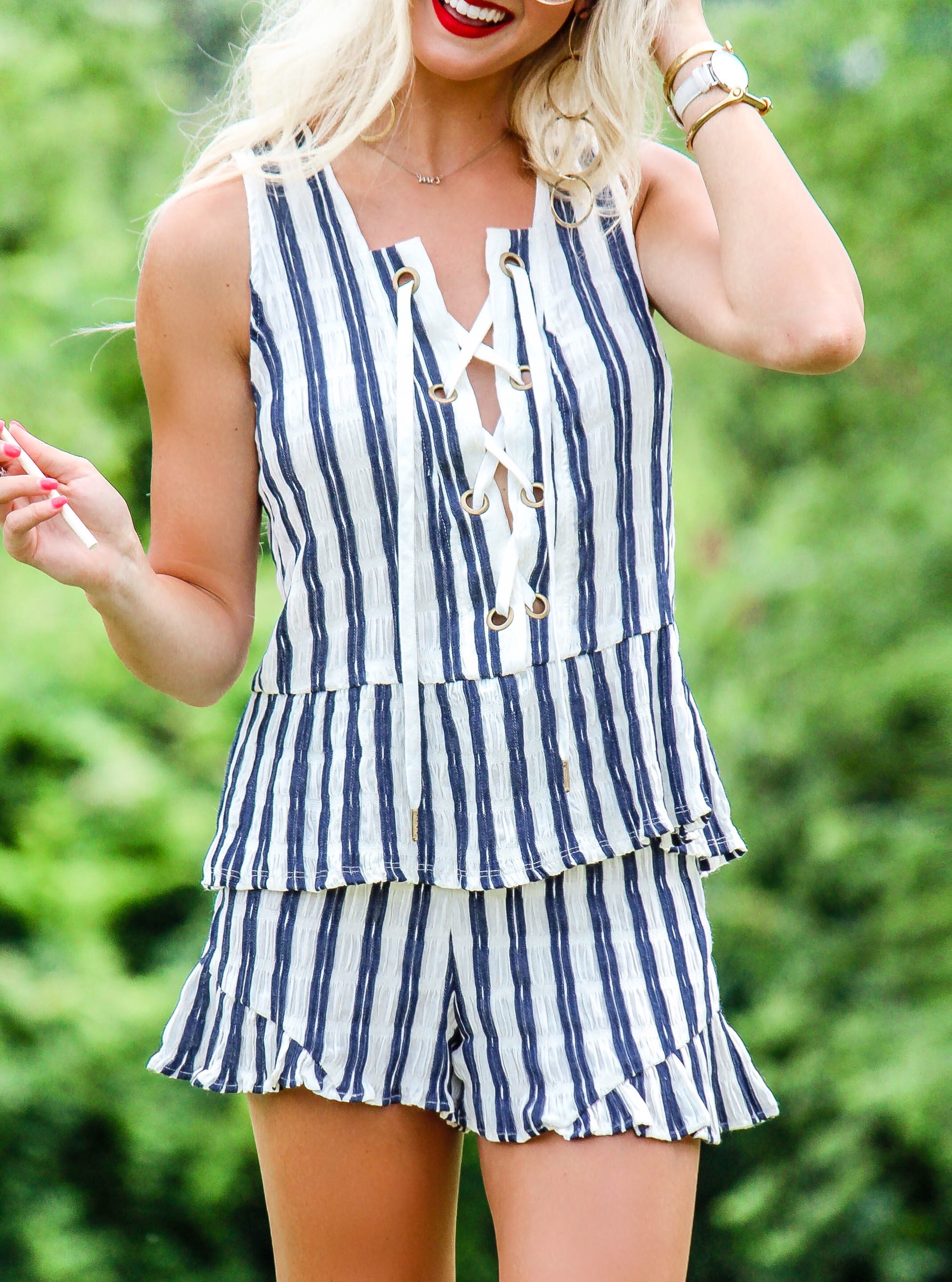 So I recently got this adorable navy & white 2-piece set from STRUT, and from the moment that I put it on, it instantly became one of my new favorite looks in my entire closet. It is a little more than I would typically pay for a top and bottom separately, but as a set, I couldn't pass up the stripes, laces, and ruffles. The quality of the material and just the overall style is well worth the price tag, and I personally think this looks like something that came straight out of a boutique on Fifth Avenue. Plus, since it's not a romper, I can mix and match the top and shorts with other pieces in my closet in the future (which y'all know that I love versatility).
I thought this outfit was just too cute not to wear for the 4th of July – Happy Birthday America! I think it would also be so cute for any beach trip as a nautical-styled look!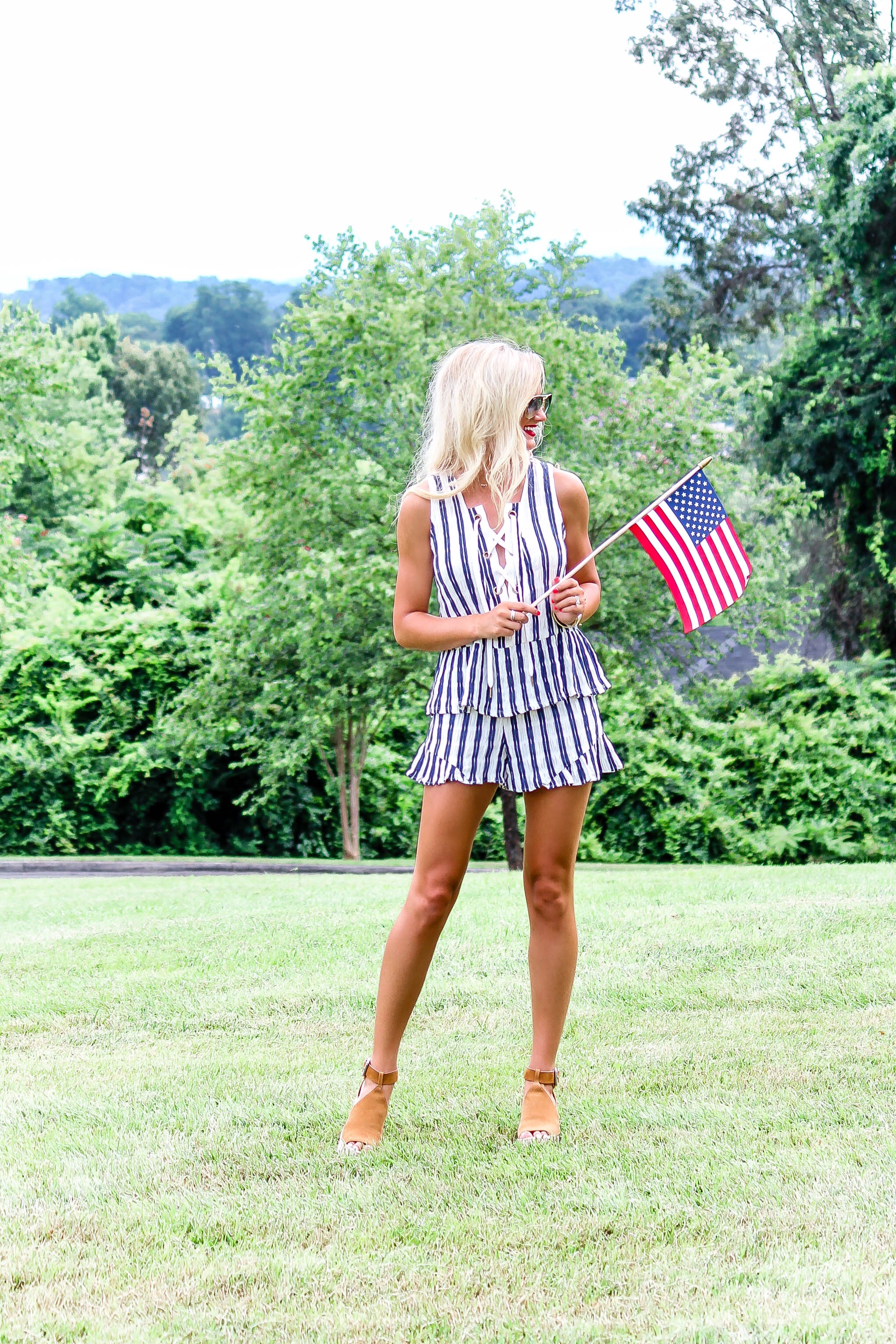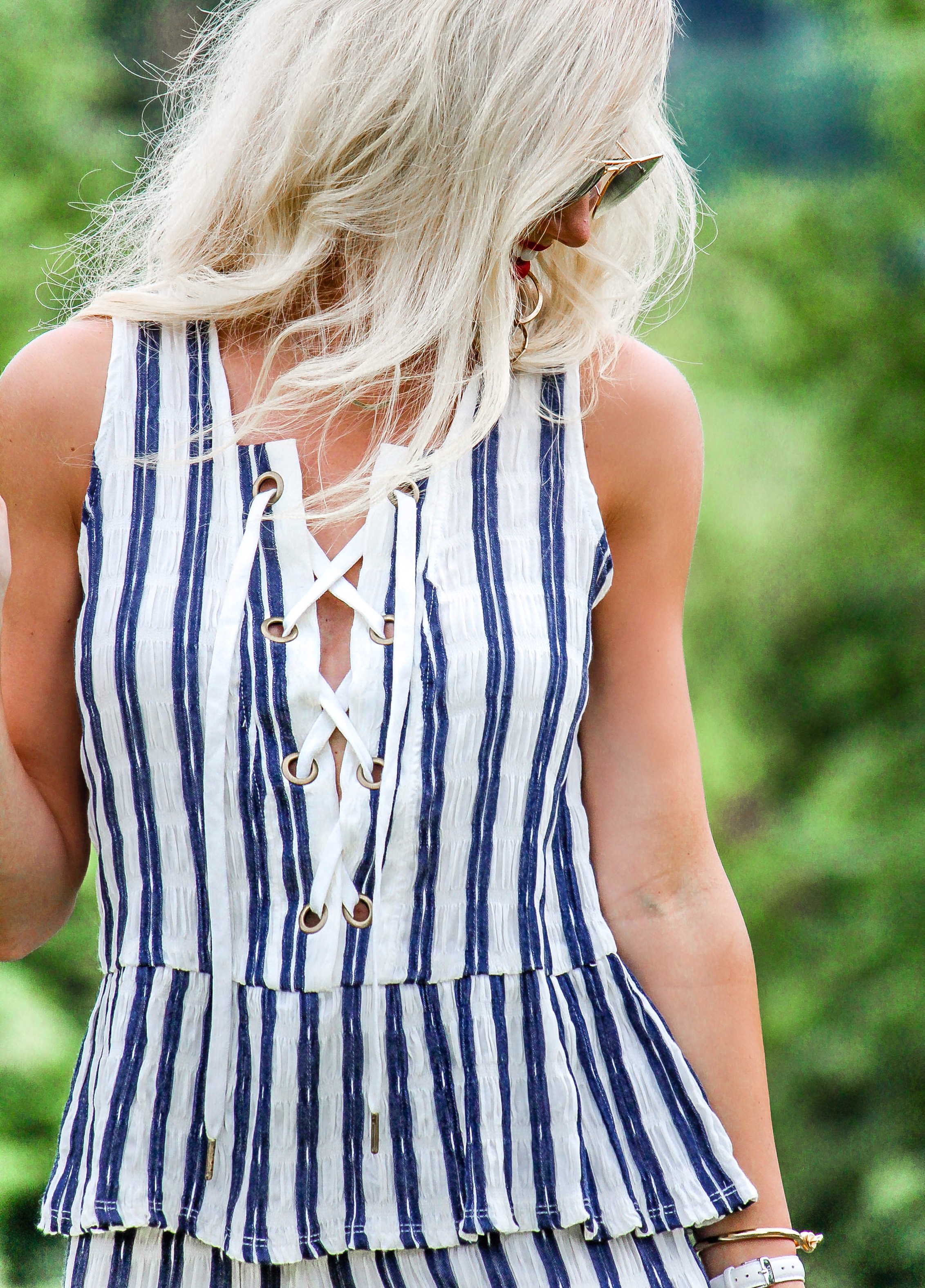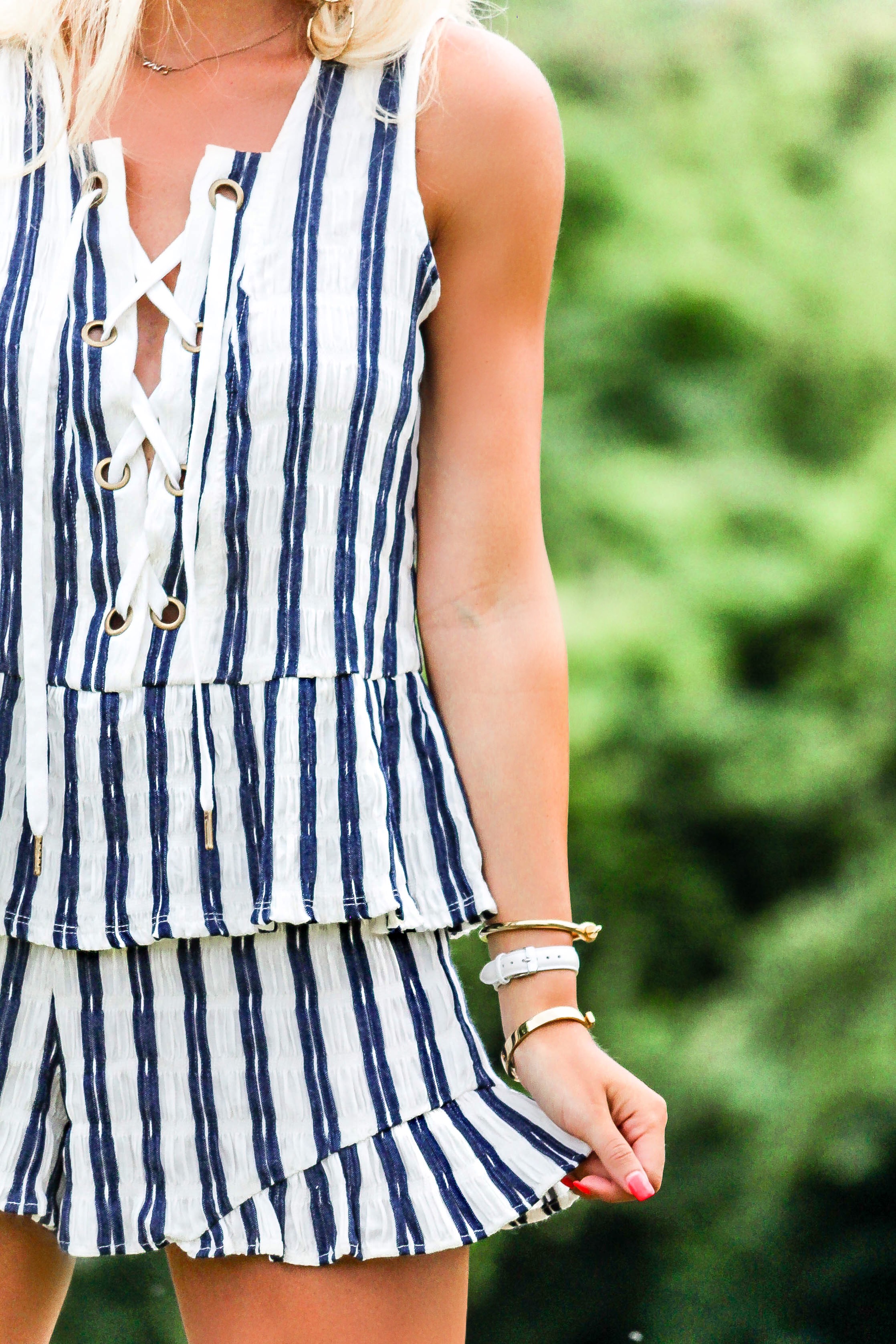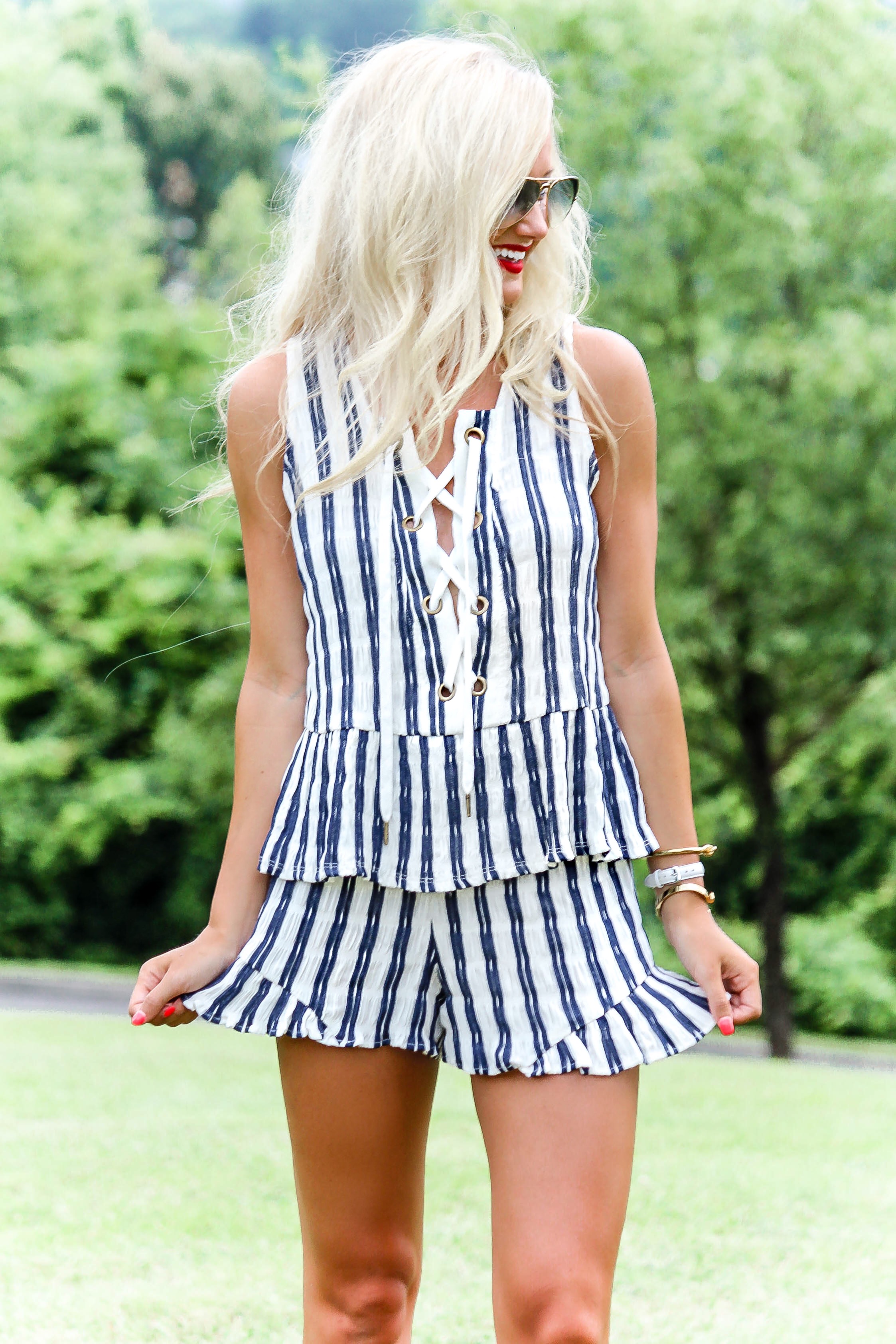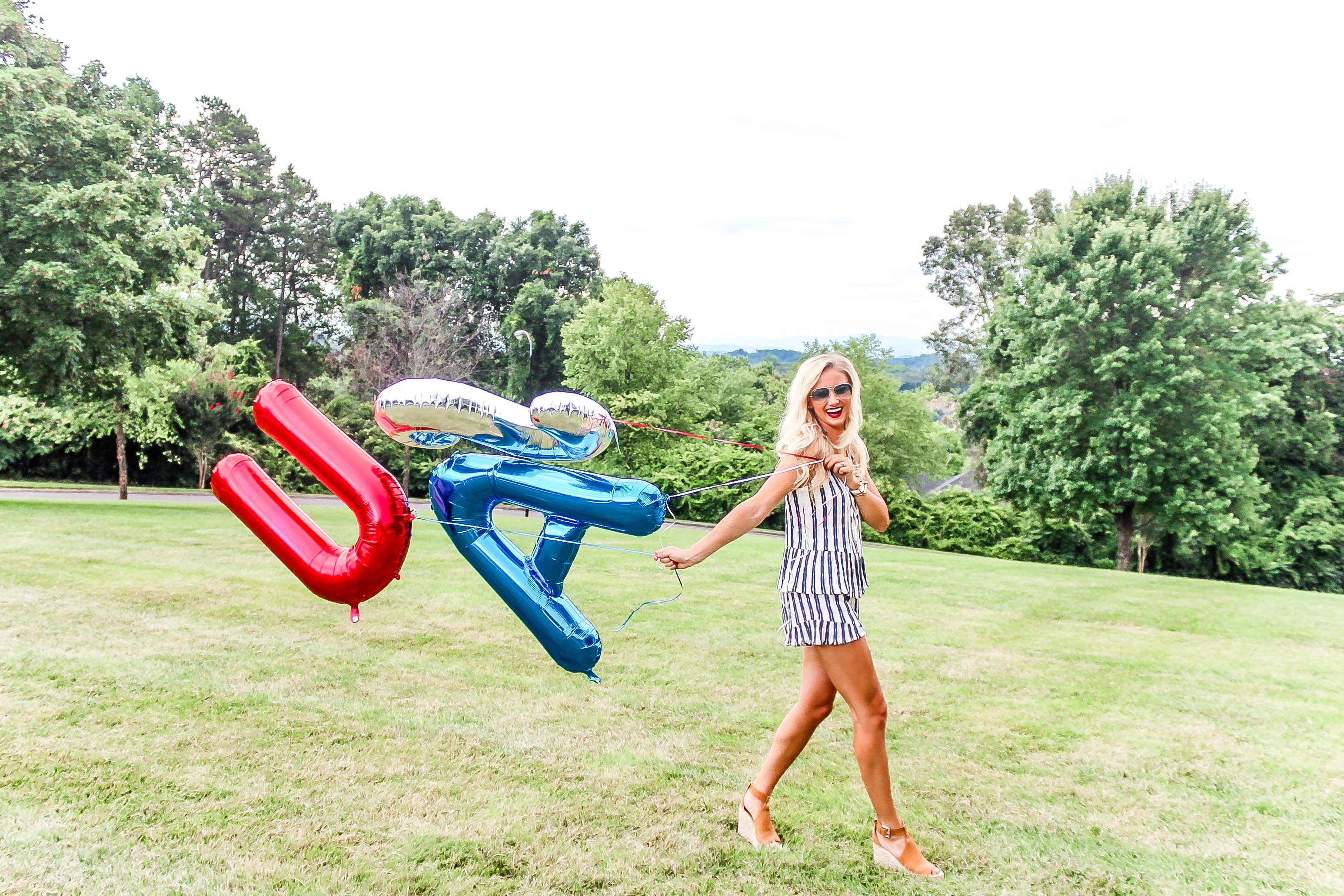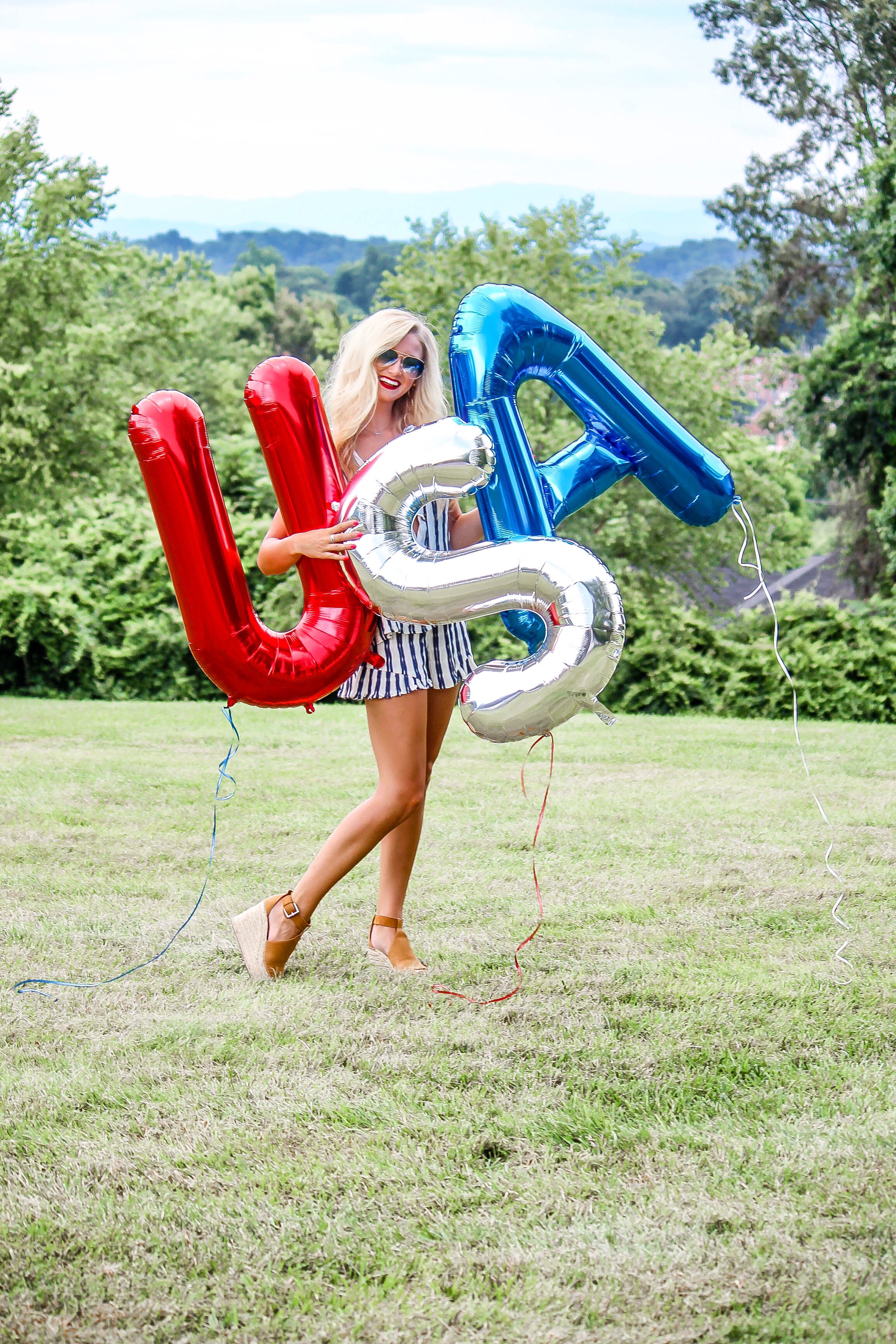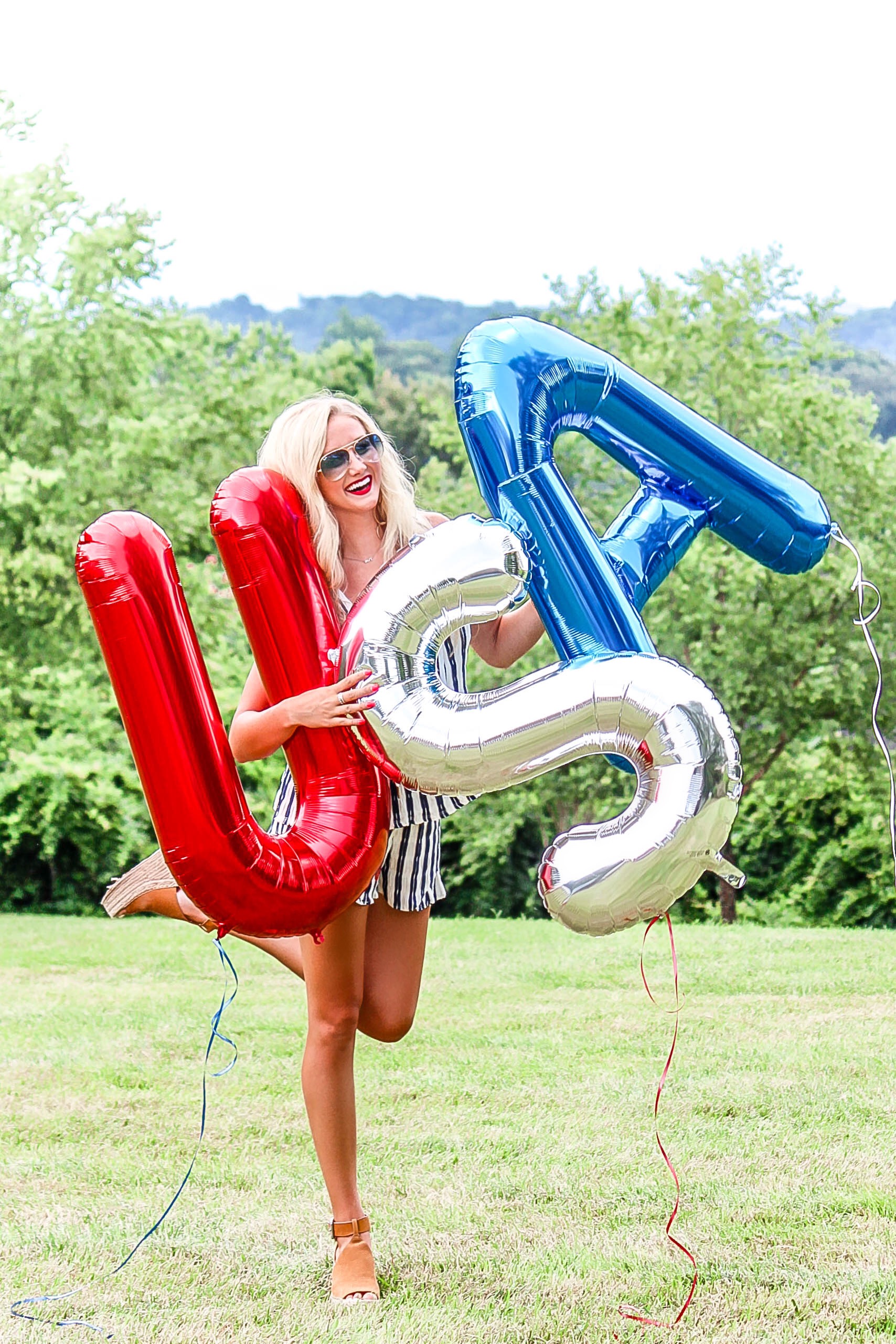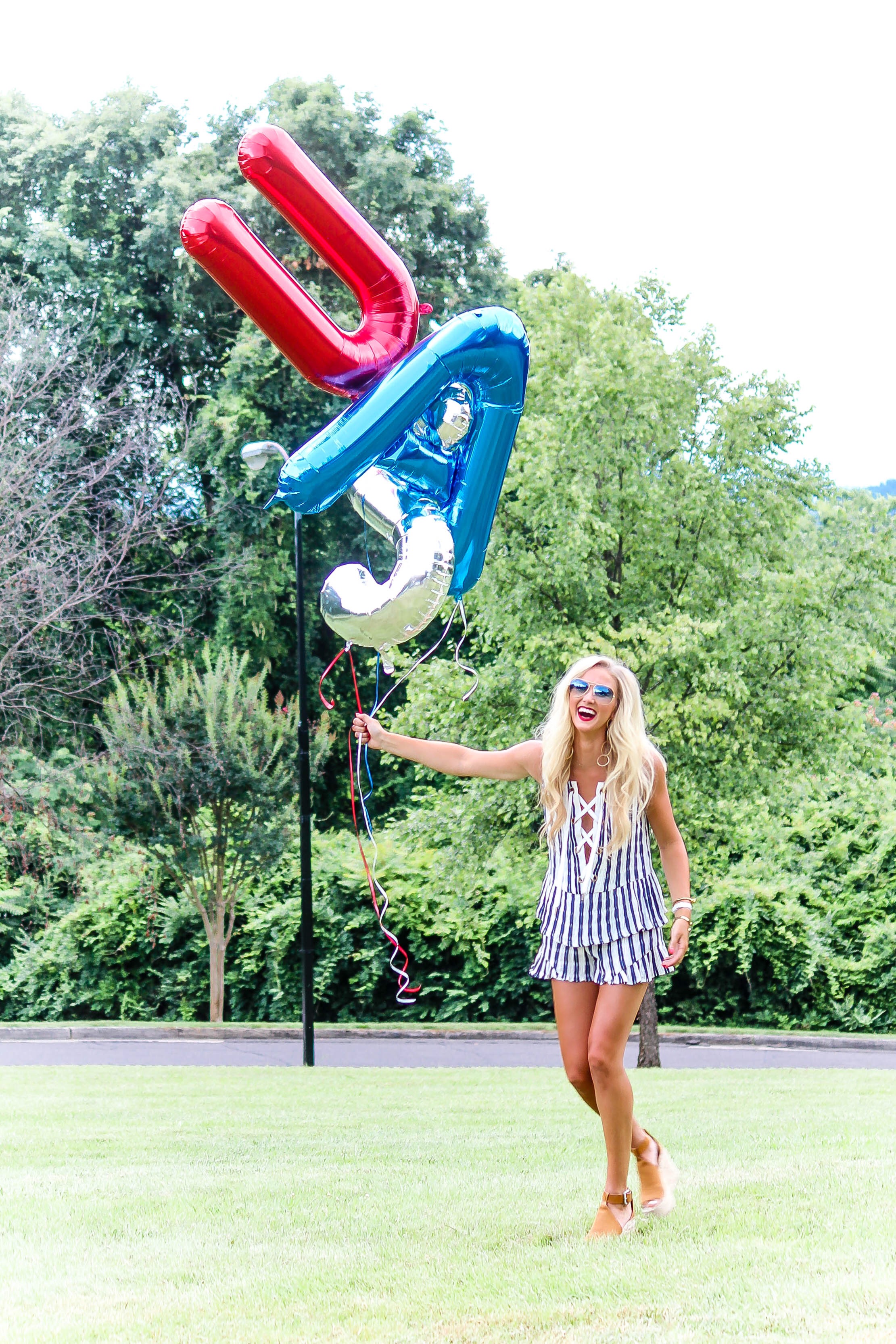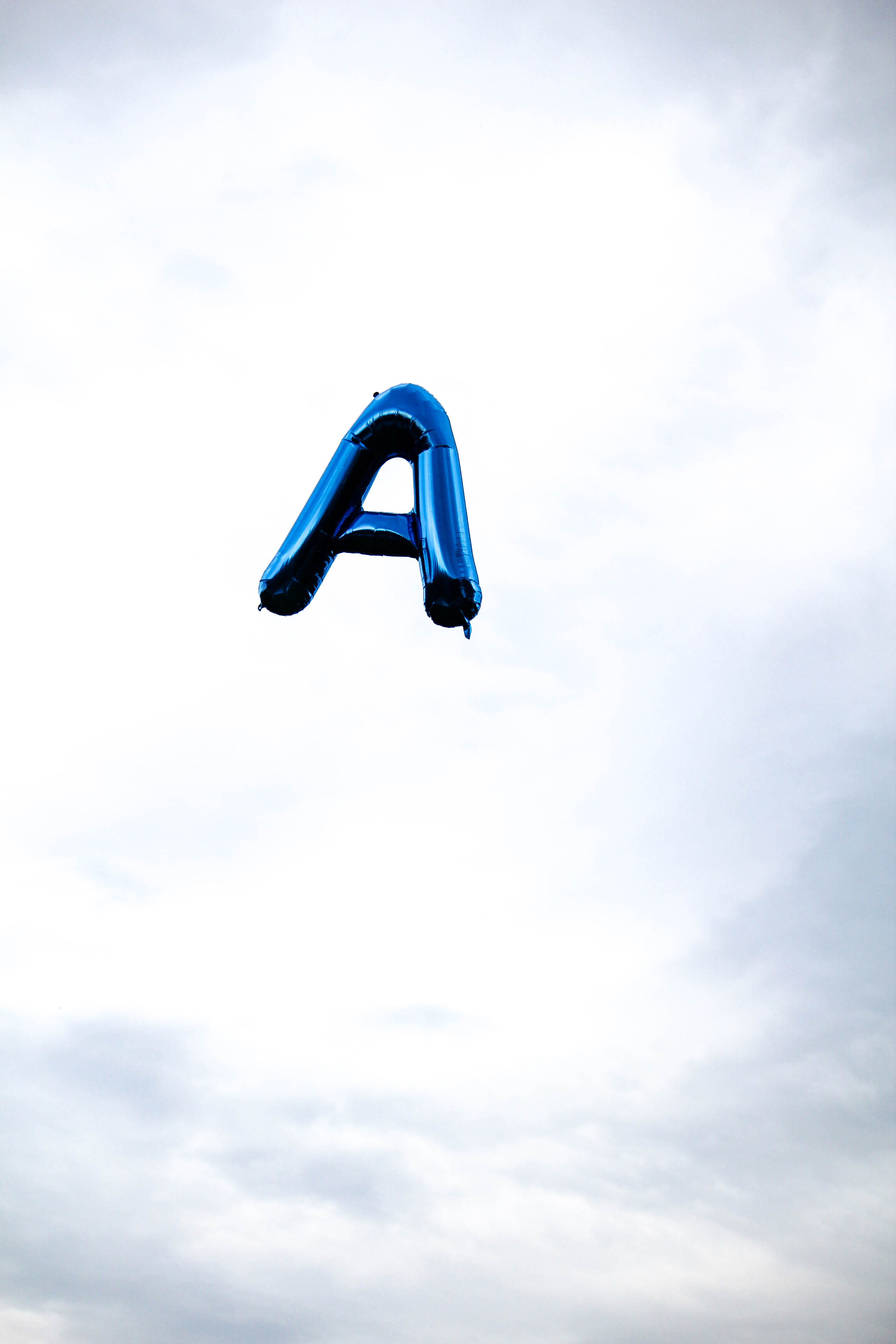 Shop my look:
striped, lace-up sleeveless top | striped ruffle shorts | tan espadrille wedges (the best wedges ever – run true to size) | gold dangle earrings | blue gradient aviators | USA balloons

Funny story y'all: When I was shooting this outfit, it was super windy outside, so of course, my idea of having the balloons up in the air for a picture didn't really work out. My balloons kept reading UAS, AUS, etc… and kept getting tangled. So, I yank them to try and untangle them for a picture (like a dummy) and my poor 'A' flew away 🙁 but hey … #LifeOfABlogger LOL. Now y'all know what really goes on behind the scenes of my photo shoots haha – it's not always as easy and glamorous as it looks. So always remember that not every photo looks like the ones that I post – promise. There are a TON of funny bloopers to go back and laugh at, and I'm saving all of those in a folder to show you all in a post toward the end of the year so stay tuned 😉 We can all laugh together!
Anywho … Teej and I had a wonderful Independence Day weekend (despite all of the rain that came our way). We just tried to make the best of it – we weren't going to let it rain on our parade! So many of our friends came into town, so we headed out on Norris Lake with them and our family (which I'm sure by now you all know that Norris is our favorite summer hangout if you follow me on Insta). Between being on the lake and at the pool for the past few days, our bodies could definitely use a break from the sun, but we are sad to see this long weekend come to an end. Back to reality tomorrow!
How did you all spend your 4th of July weekend? I hope you all had a fun & relaxing few days because you all deserve it ladies!
I want to close by saying a HUGE thank you to all of the men and women who have served, are serving or will serve to protect this great nation that we get to call home. I could never put into words how truly grateful I am for your love and sacrifice to protect our freedom. If you are reading this and you have served/are serving our country (or if you have a loved one who has), YOU are a real life hero, and I pray that we can all strive to be more like you. I am praying for you and your family daily, and I could never thank you enough. God bless you, and God bless the USA!!
xo, P