Today's post is pretty special to me personally because I get to share a few things about my handsome groom that y'all may not know about him. He actually plays such a huge role behind the scenes of love 'n' labels (plus he's my very best friend) so I thought I would share a little more about him with you guys!
In my last WW post, I introduced you all to each of my bridesmaids & flower girls and gave you all of the inside deets about their wedding day attire, so I'll be doing the same for the guys post today! I seriously got so lucky to not only meet the greatest man alive to call my husband, but that he also had some incredible friends to welcome me in as a sister to them. These guys are truly like my big brothers. They are so much more than friends to us – they are family.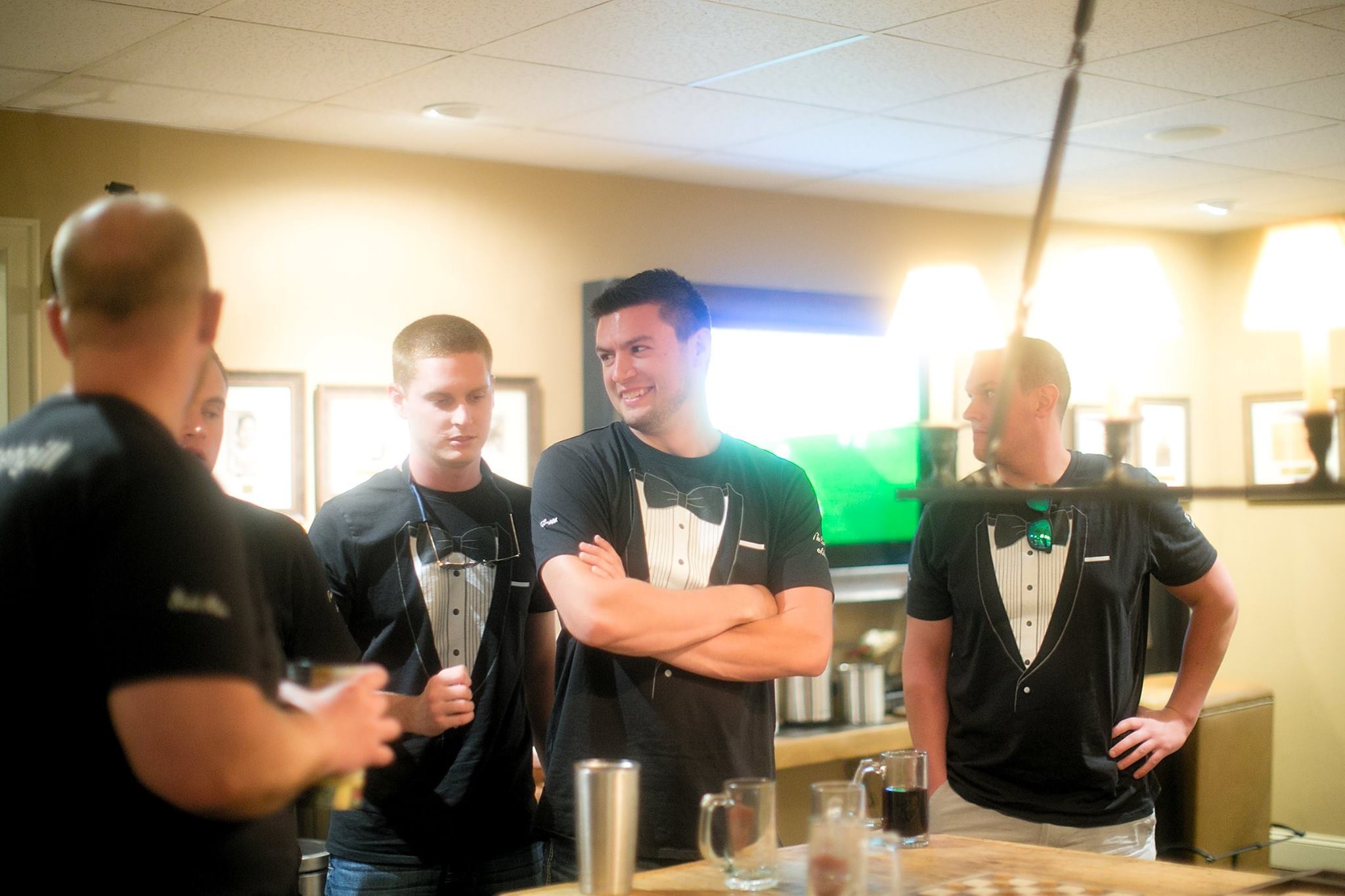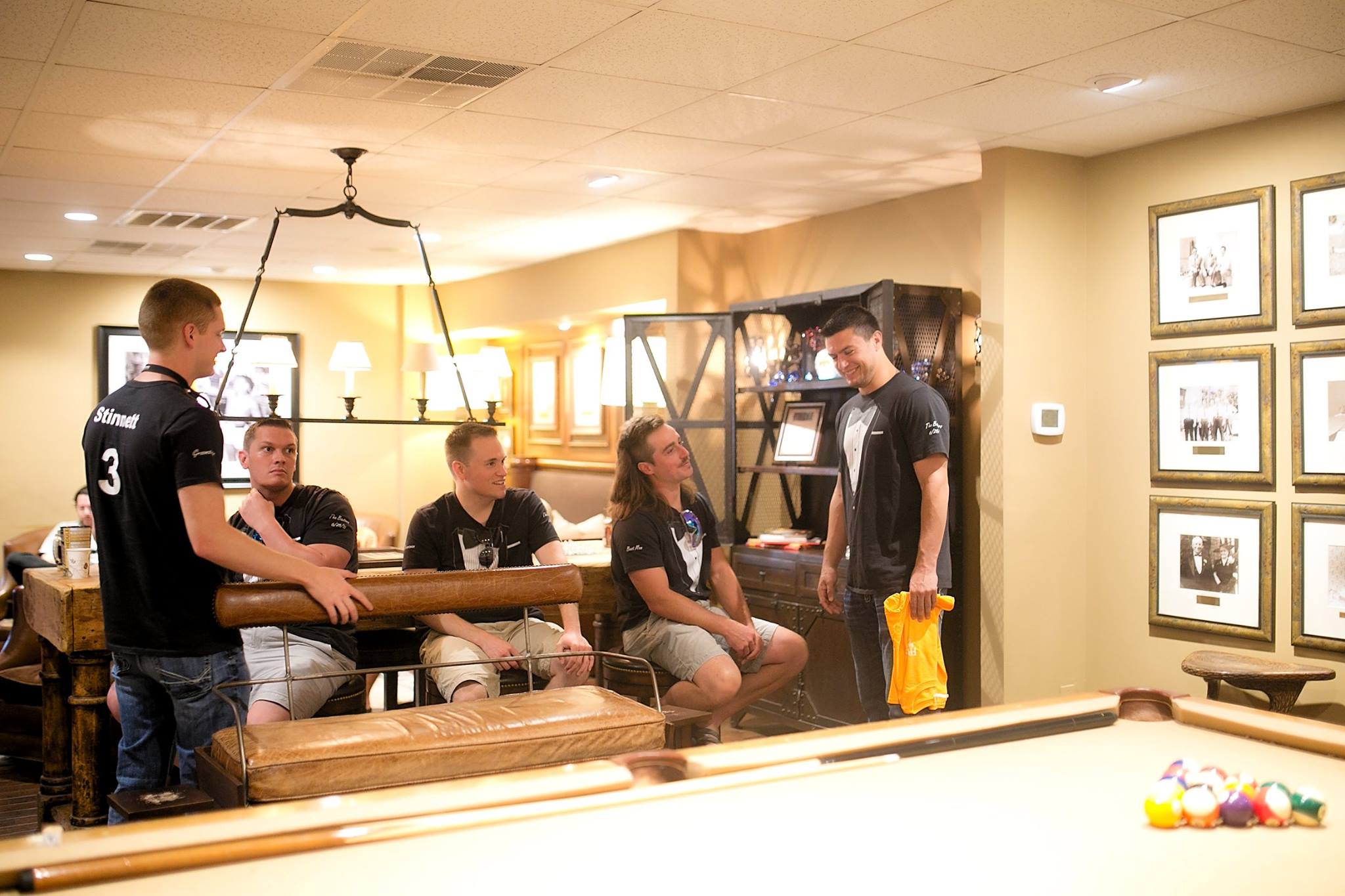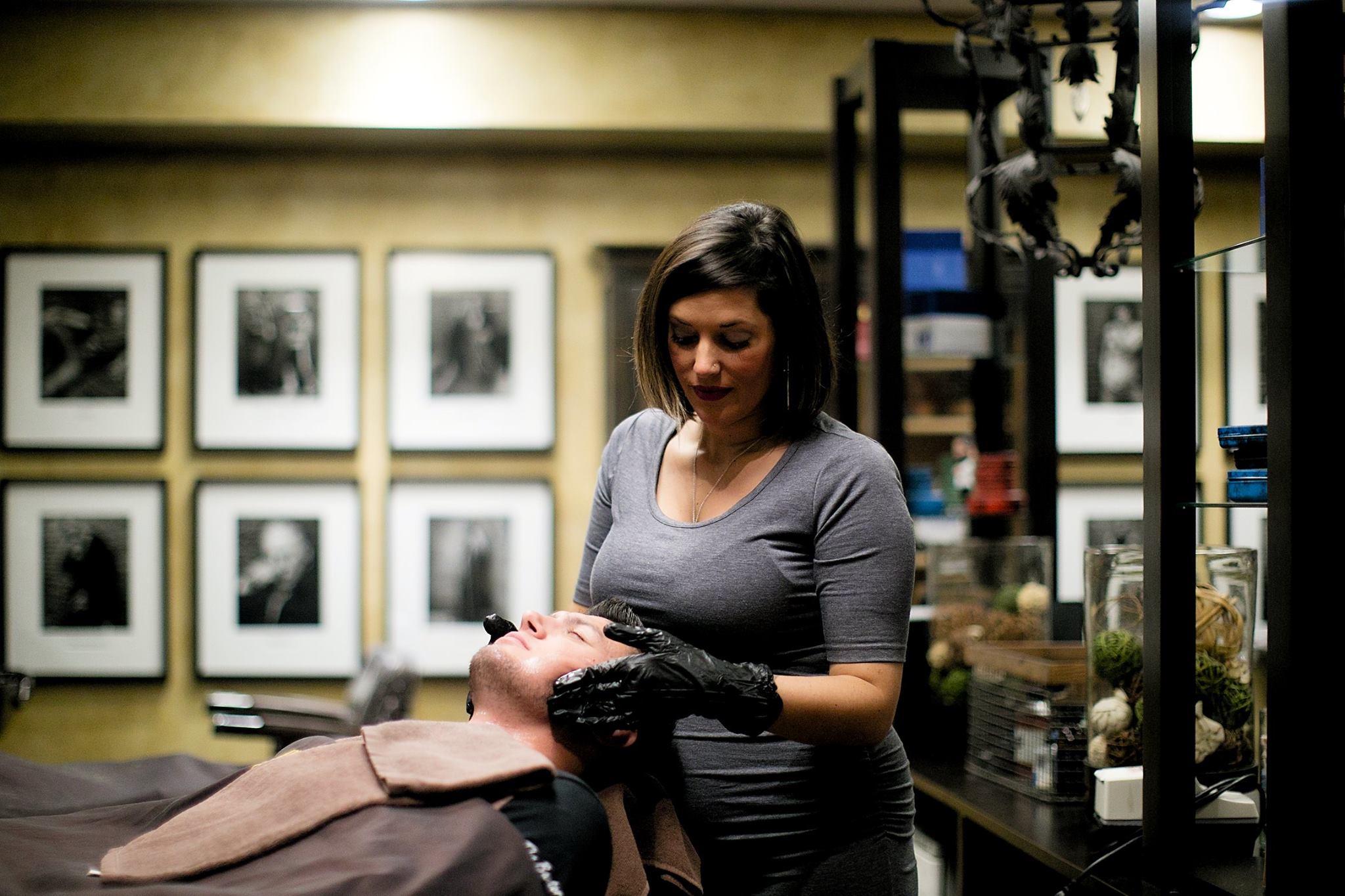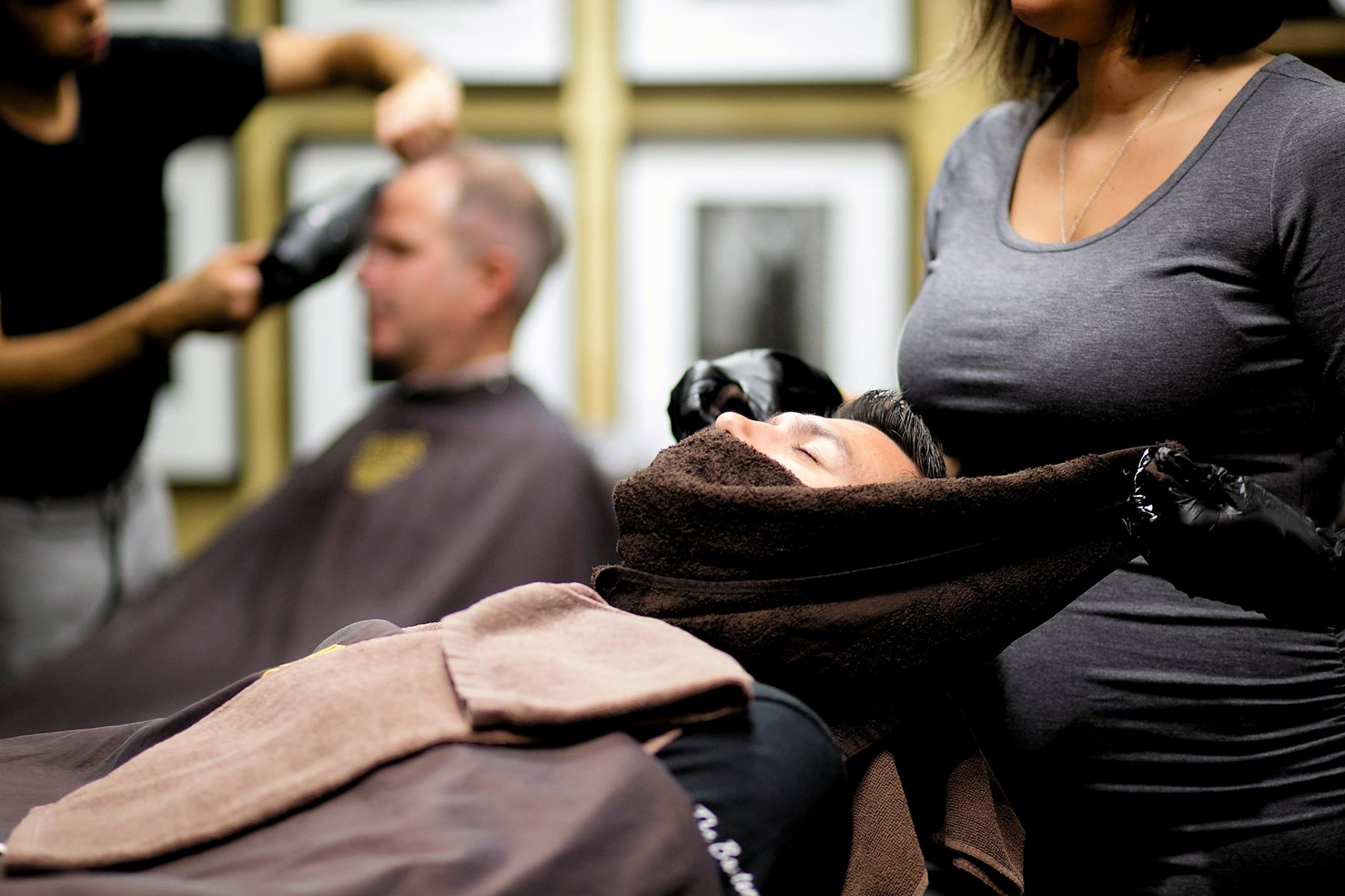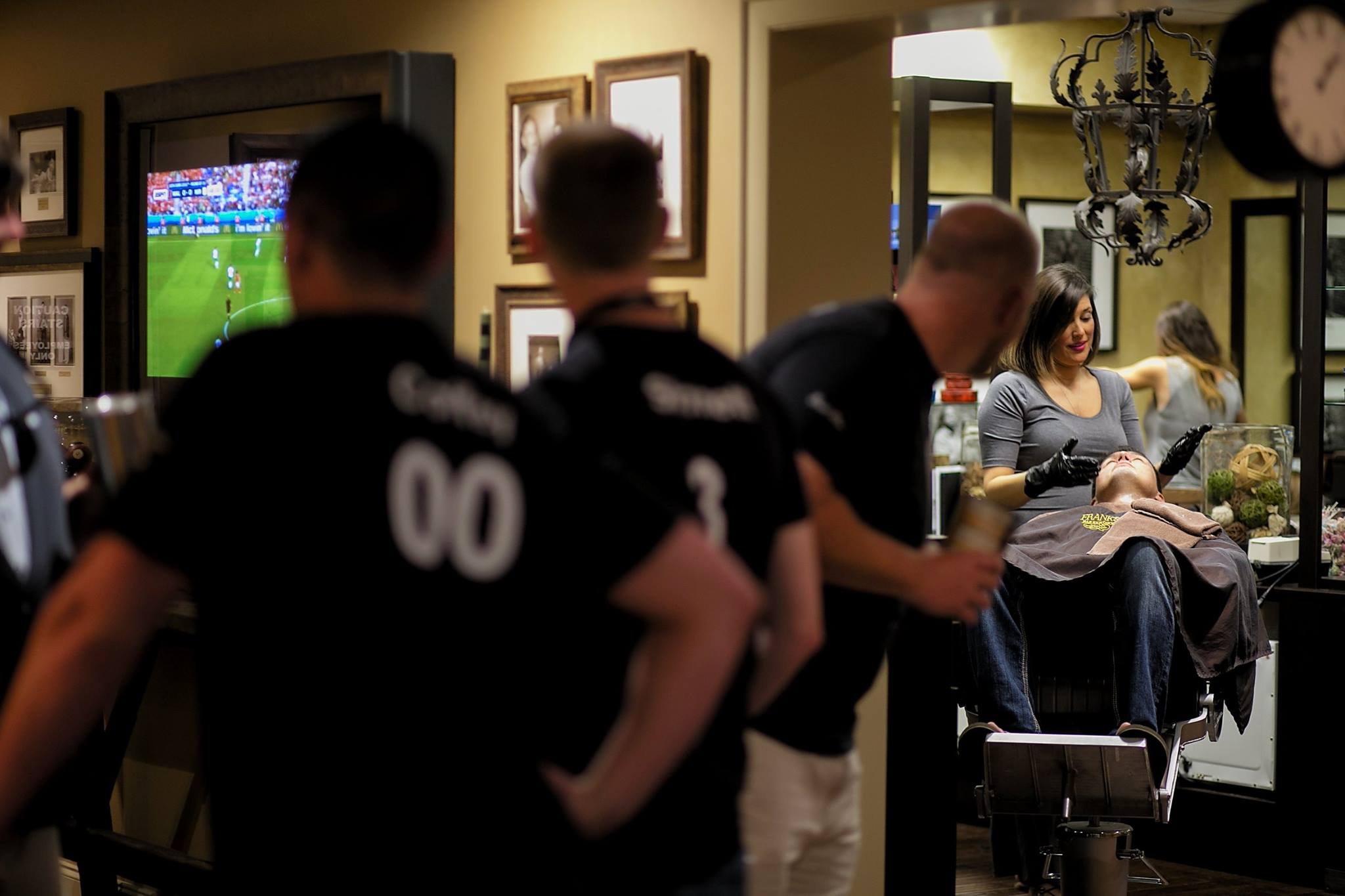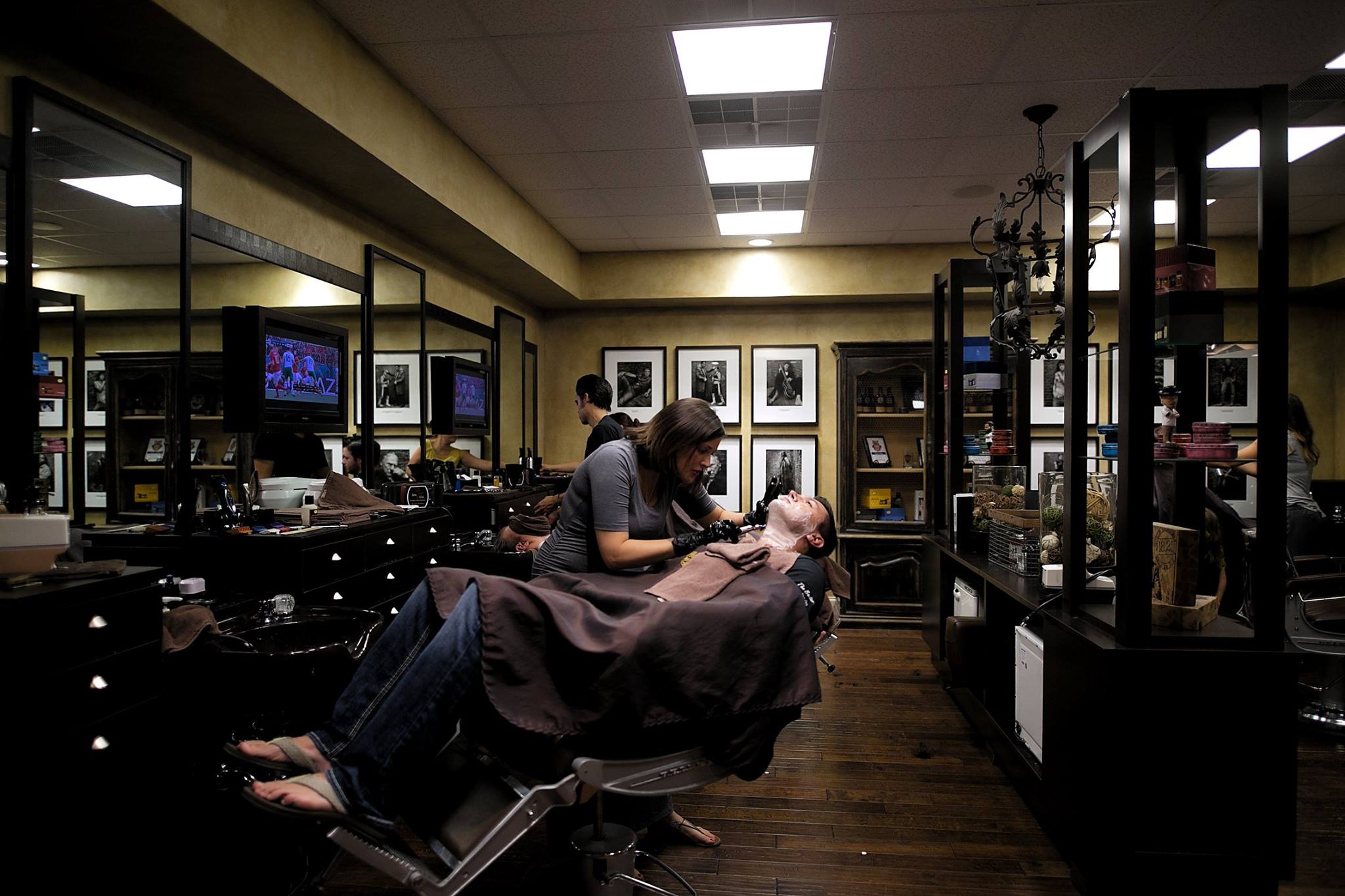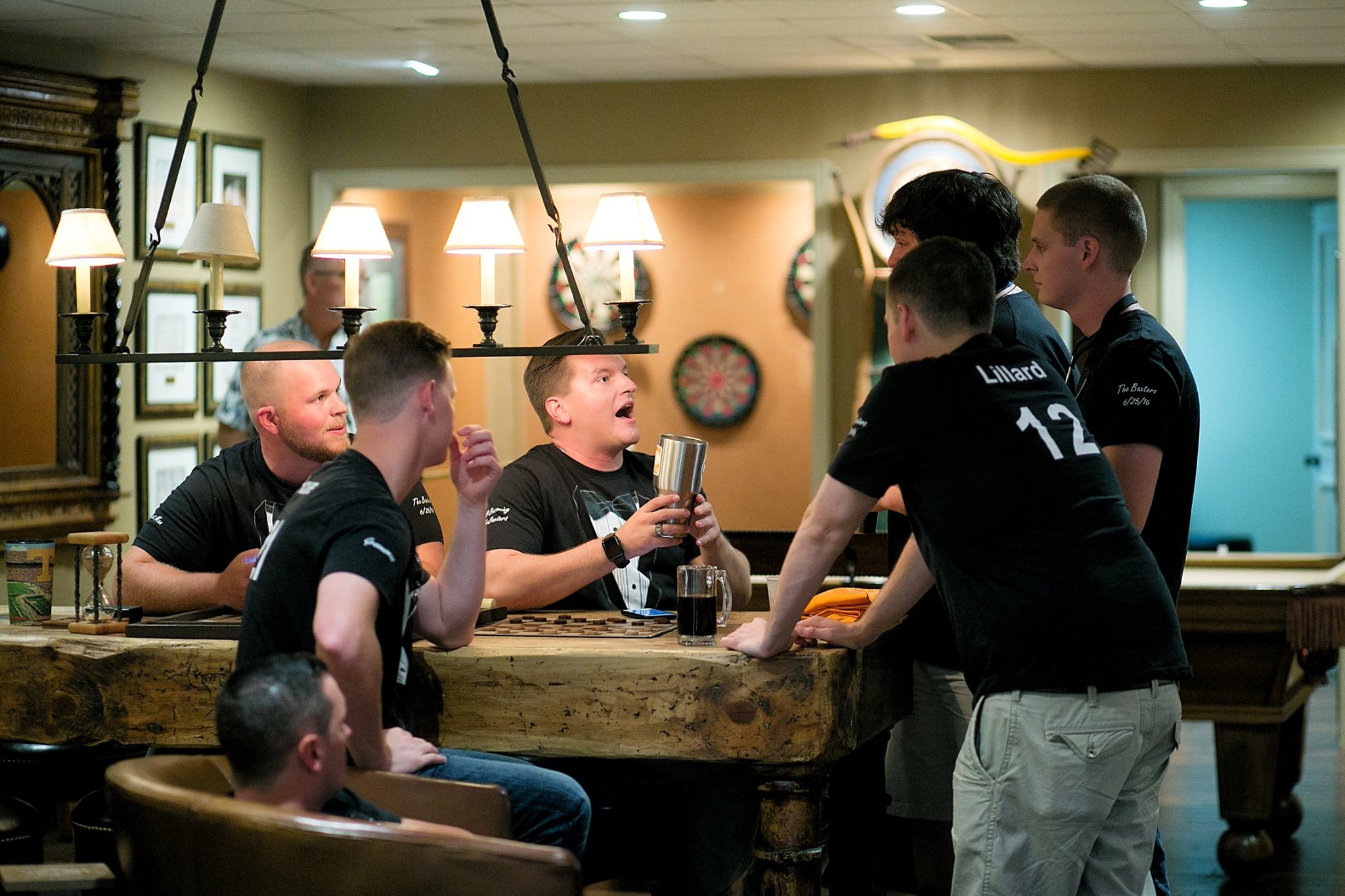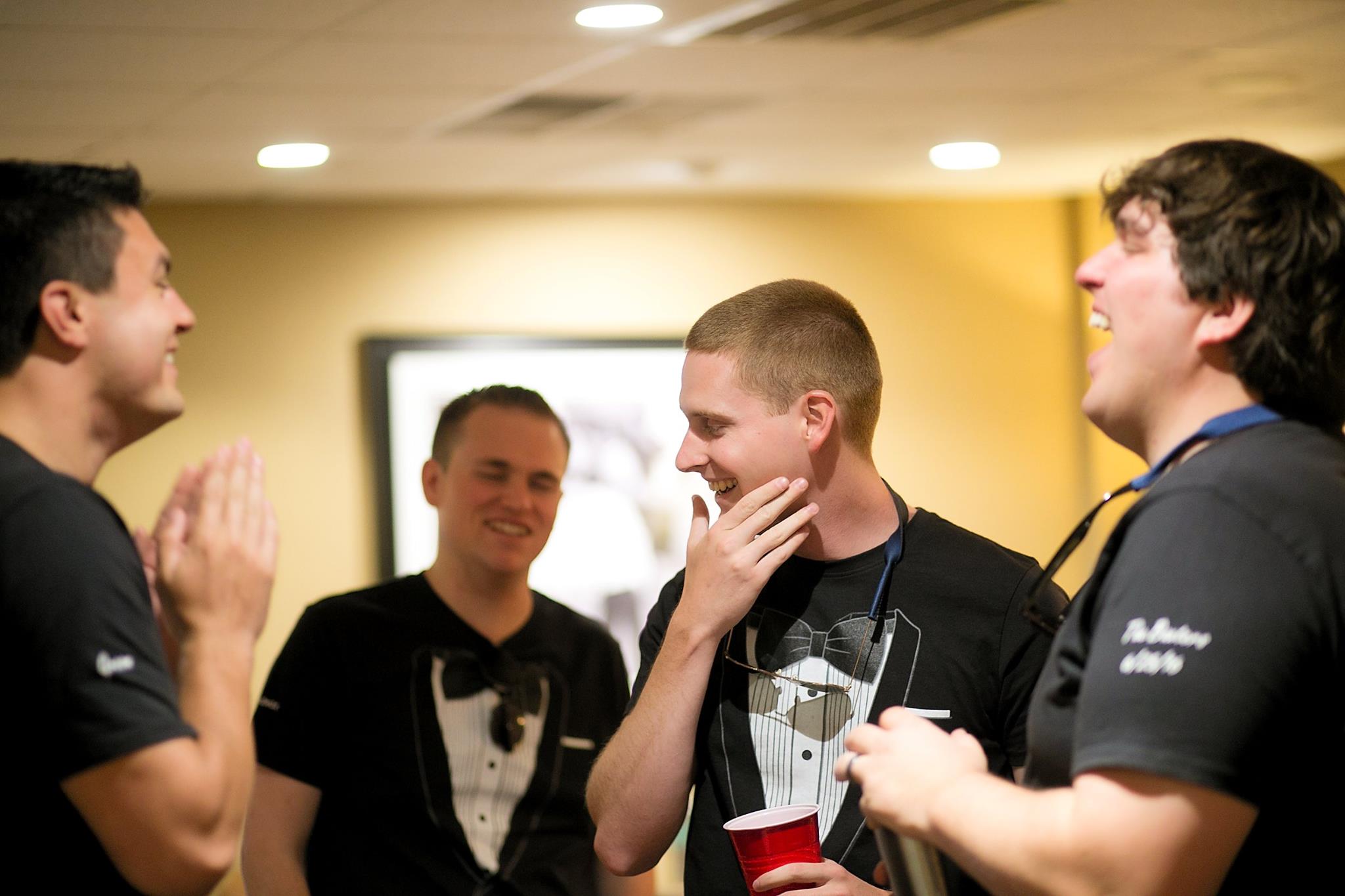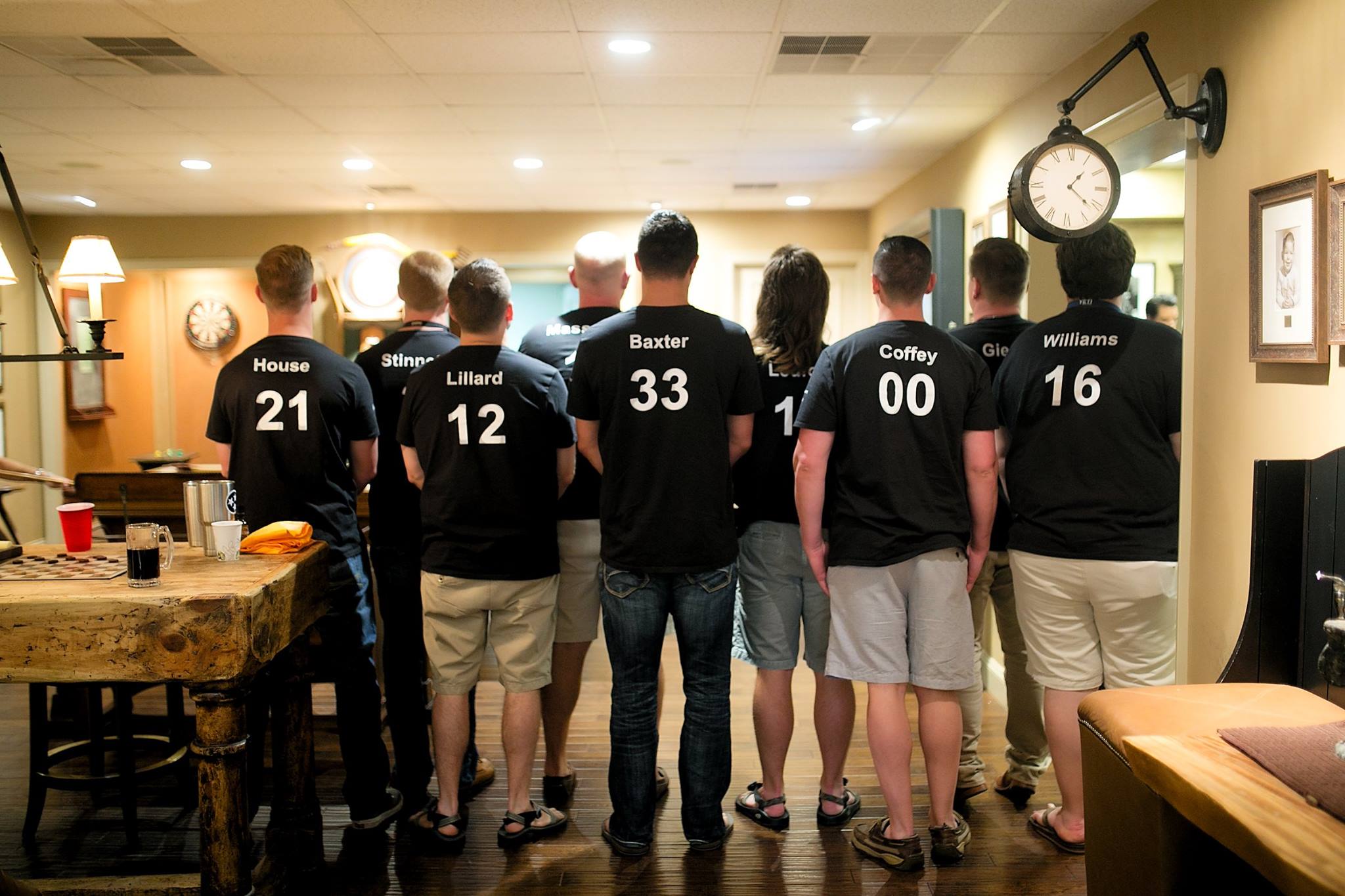 TJ and his guys started off the wedding day festivities at a local barbershop, Frank's, for cuts, shaves, pool – just some time with the dudes. This place will treat your man like royalty, so if you're ever in the Knoxville area (or if you're already looking for his next gift), get him a visit to Frank's Barbershop!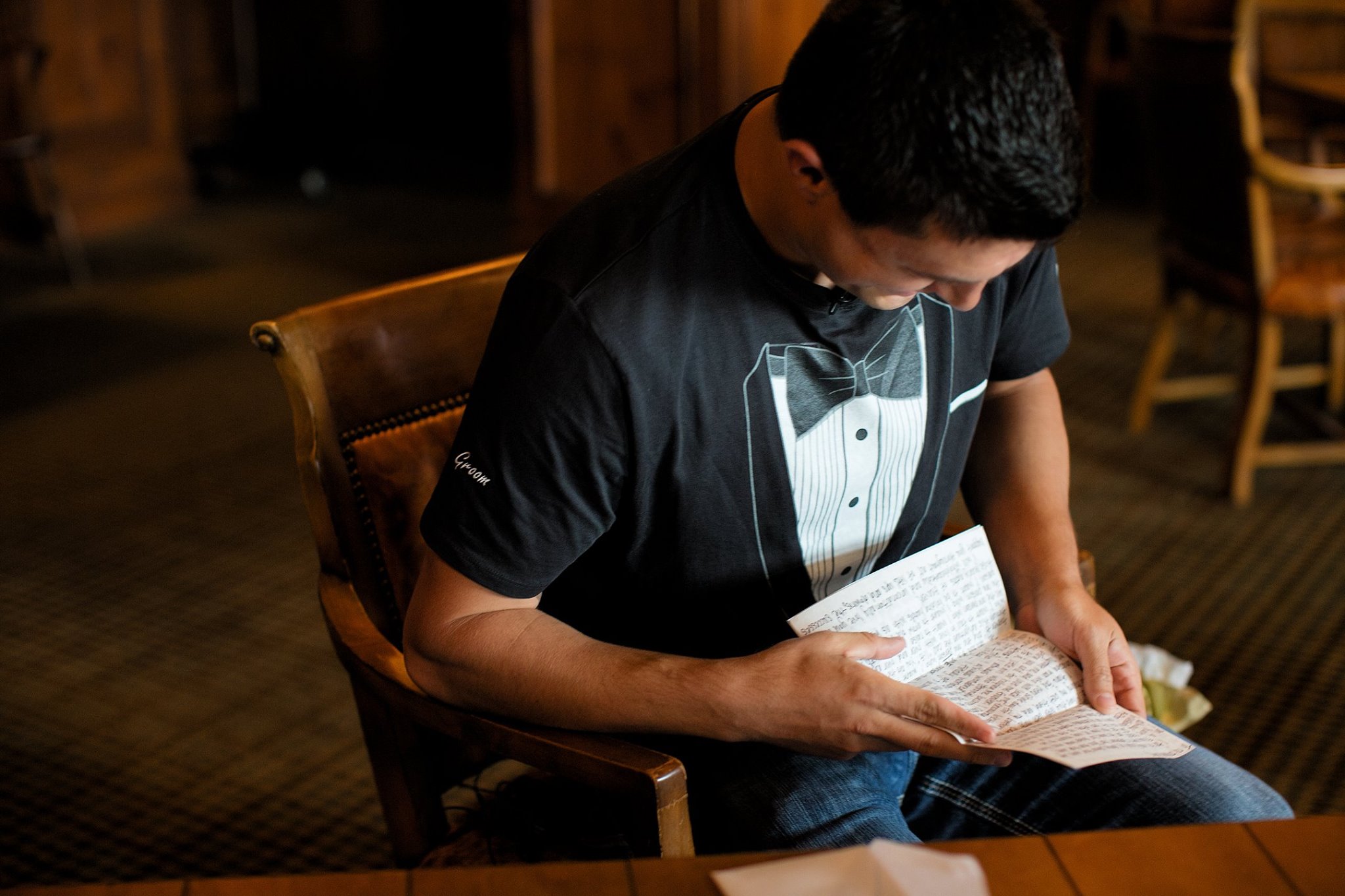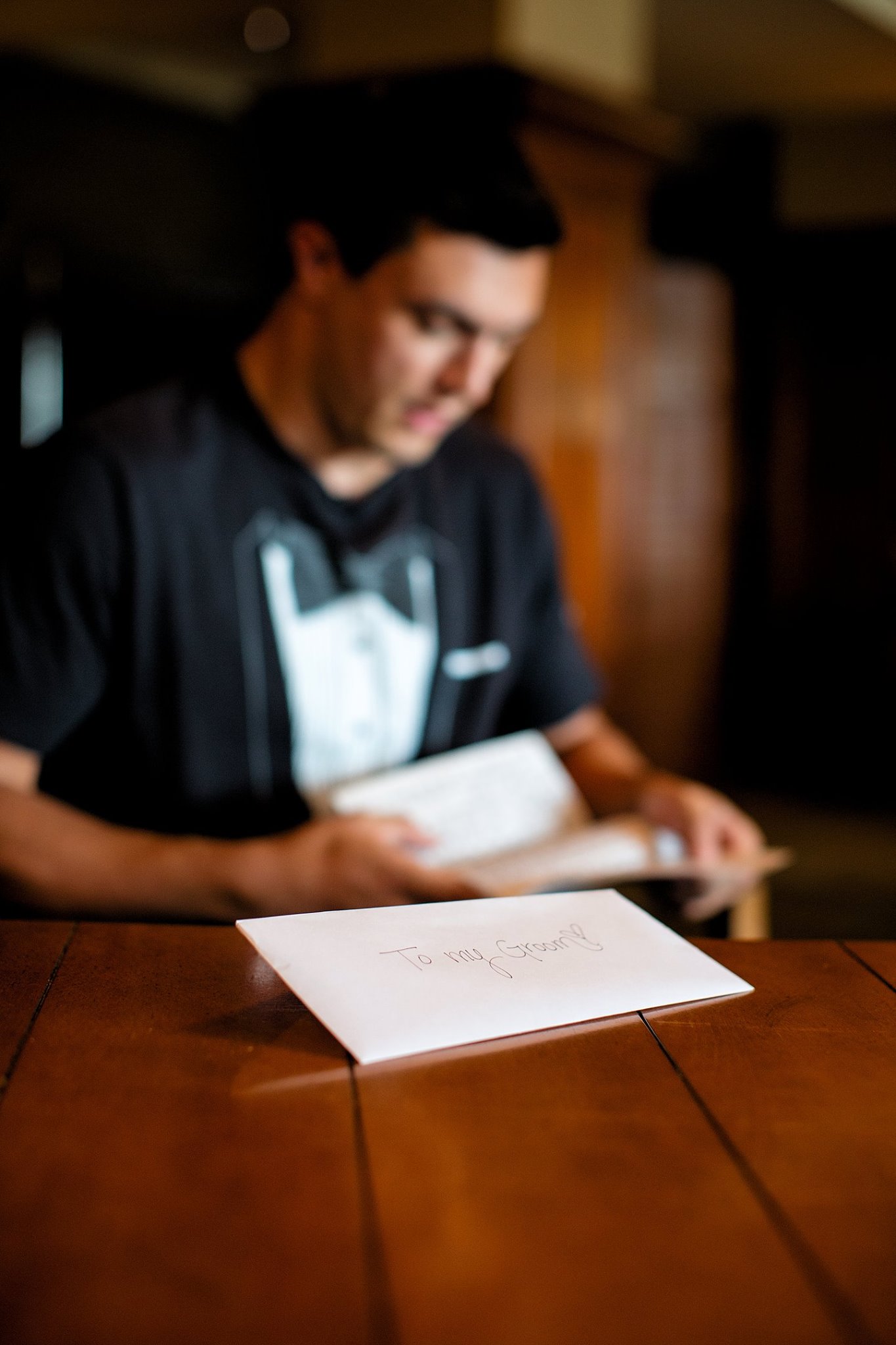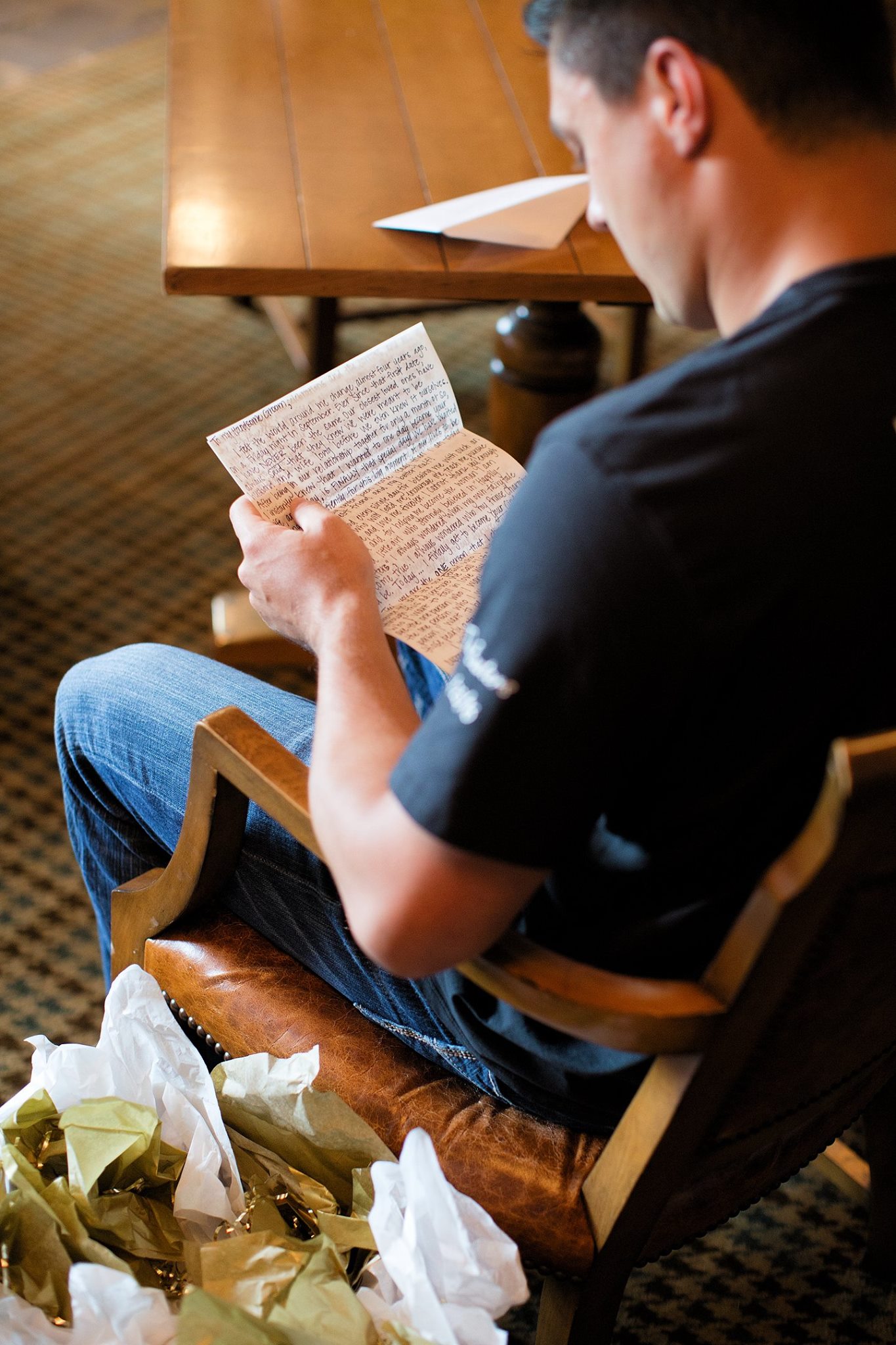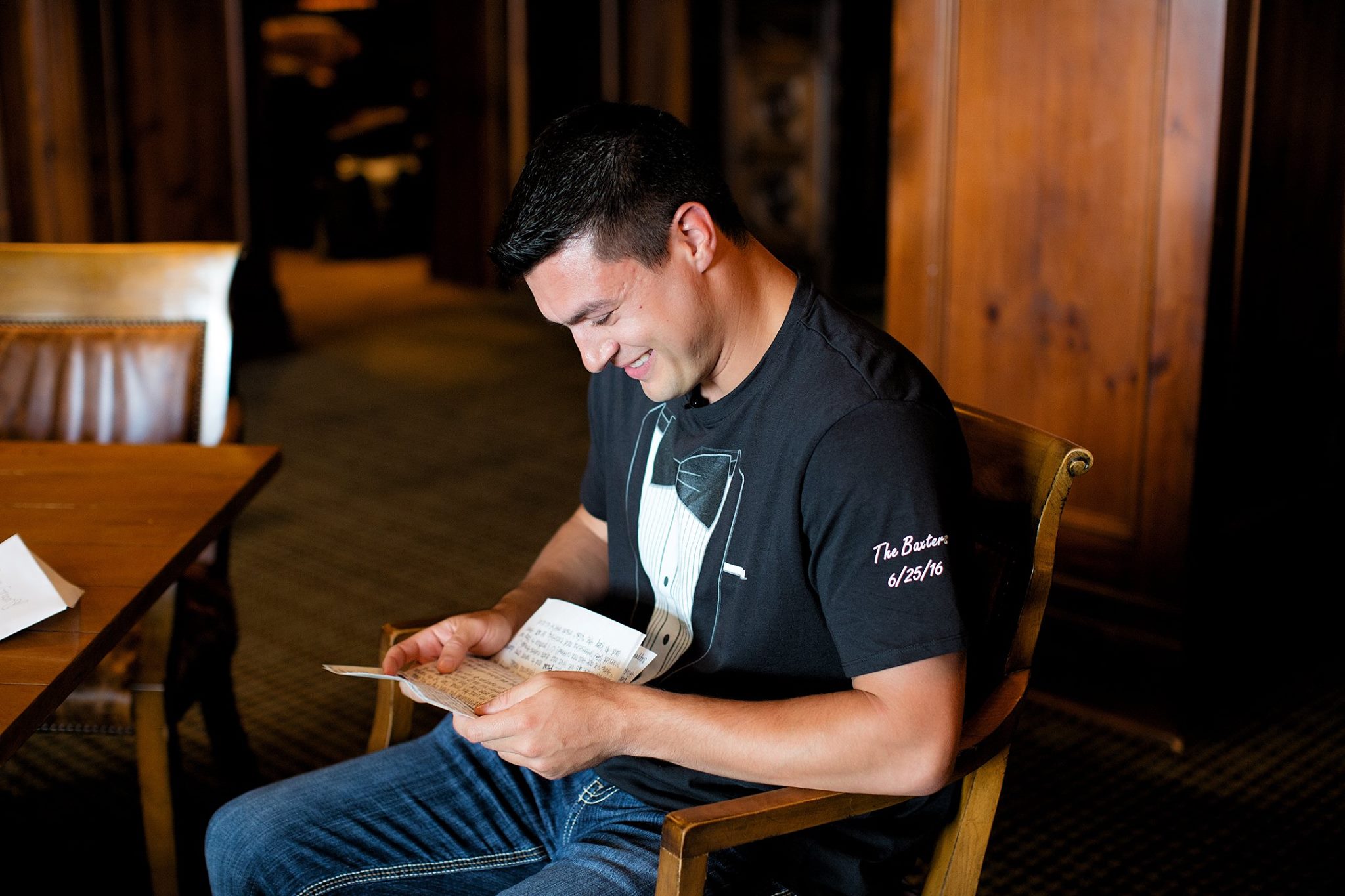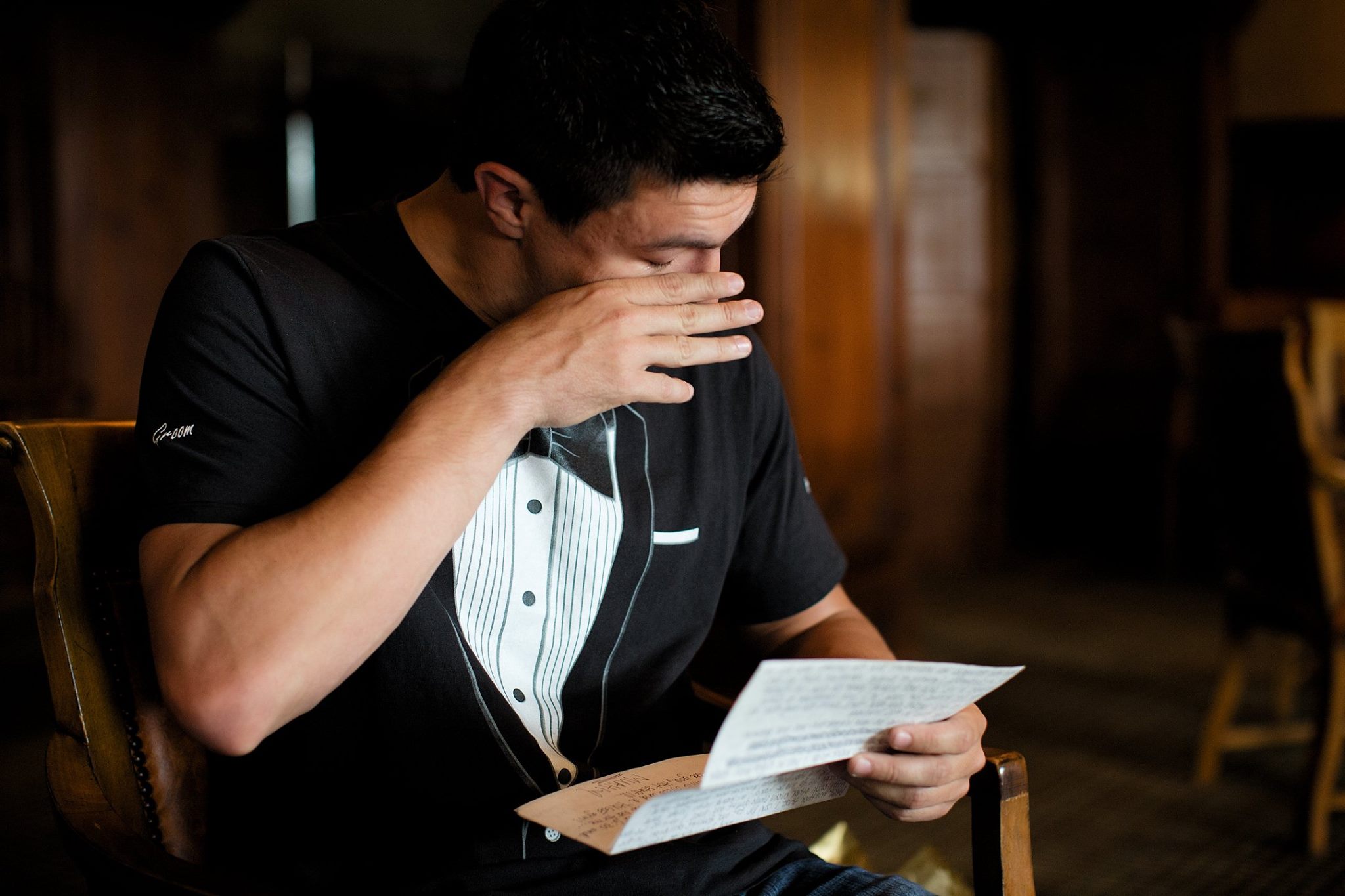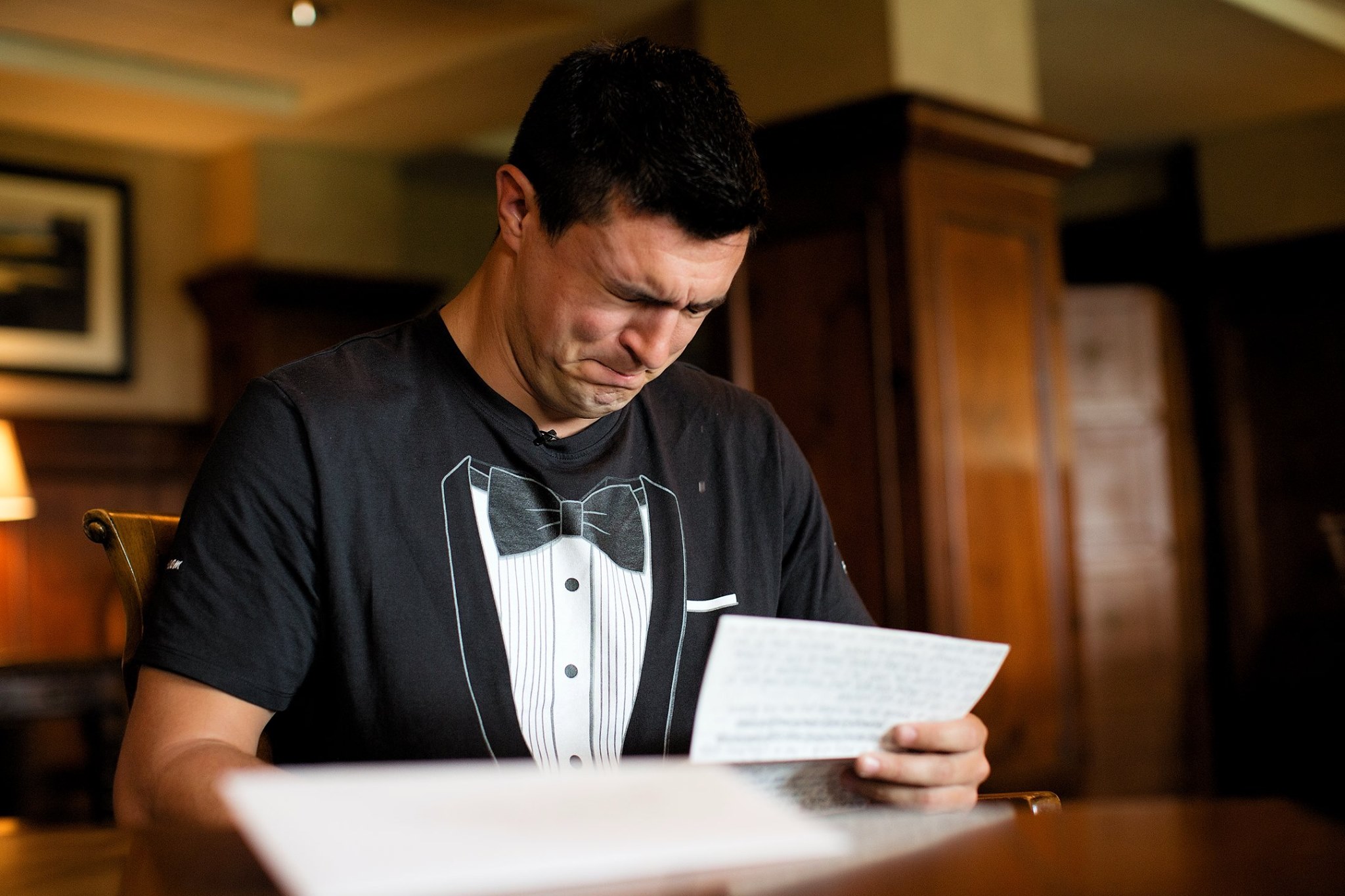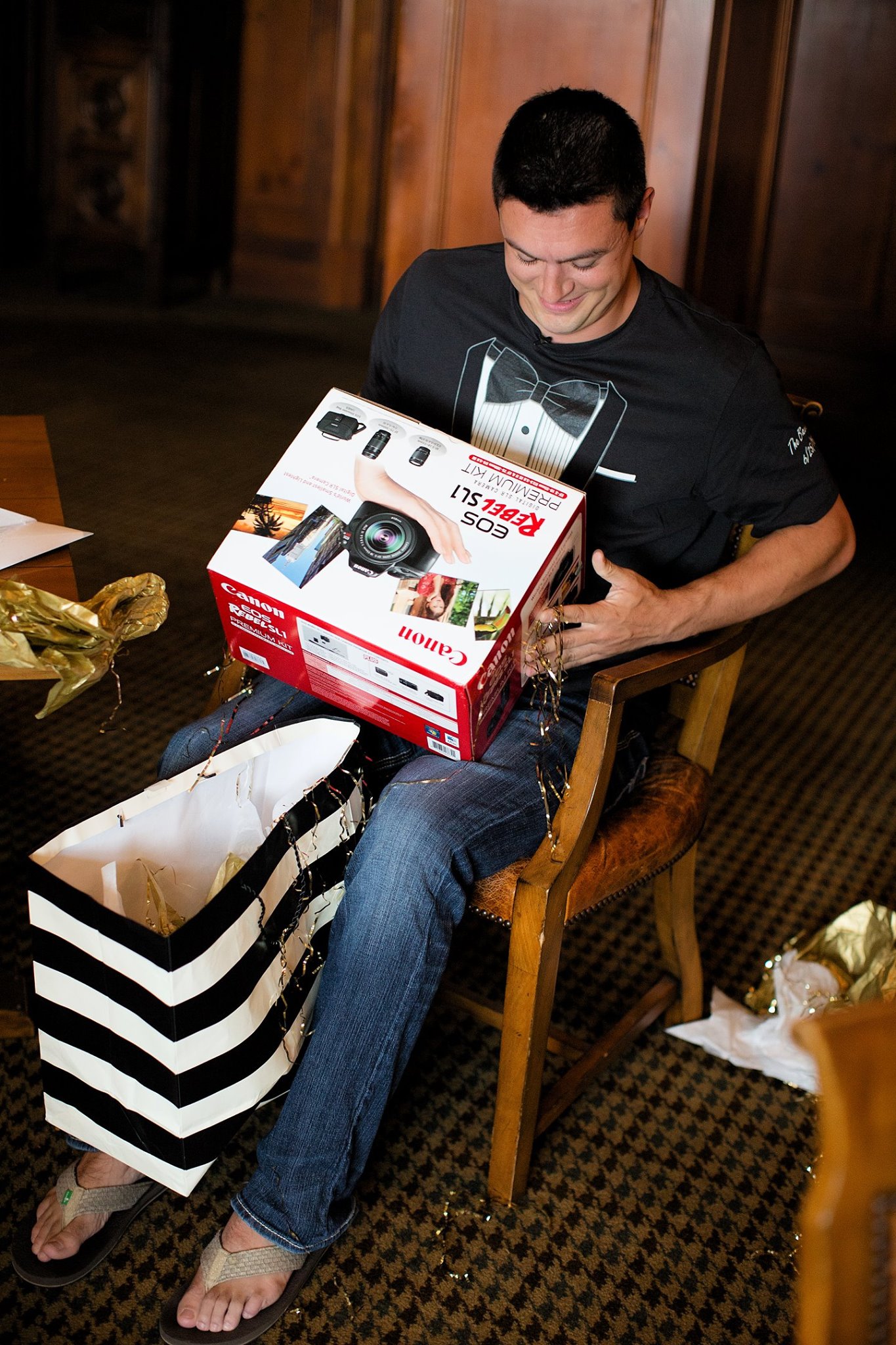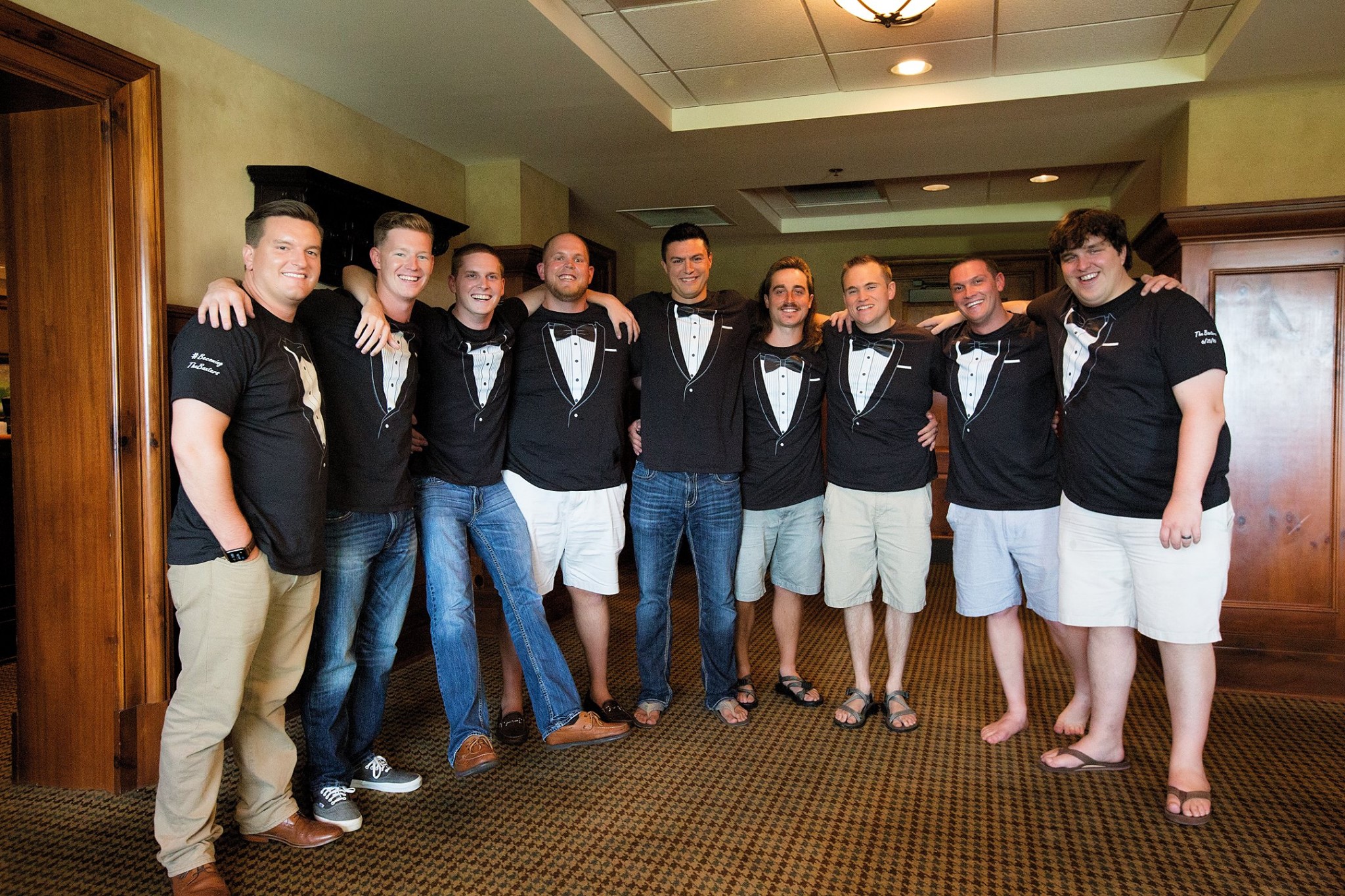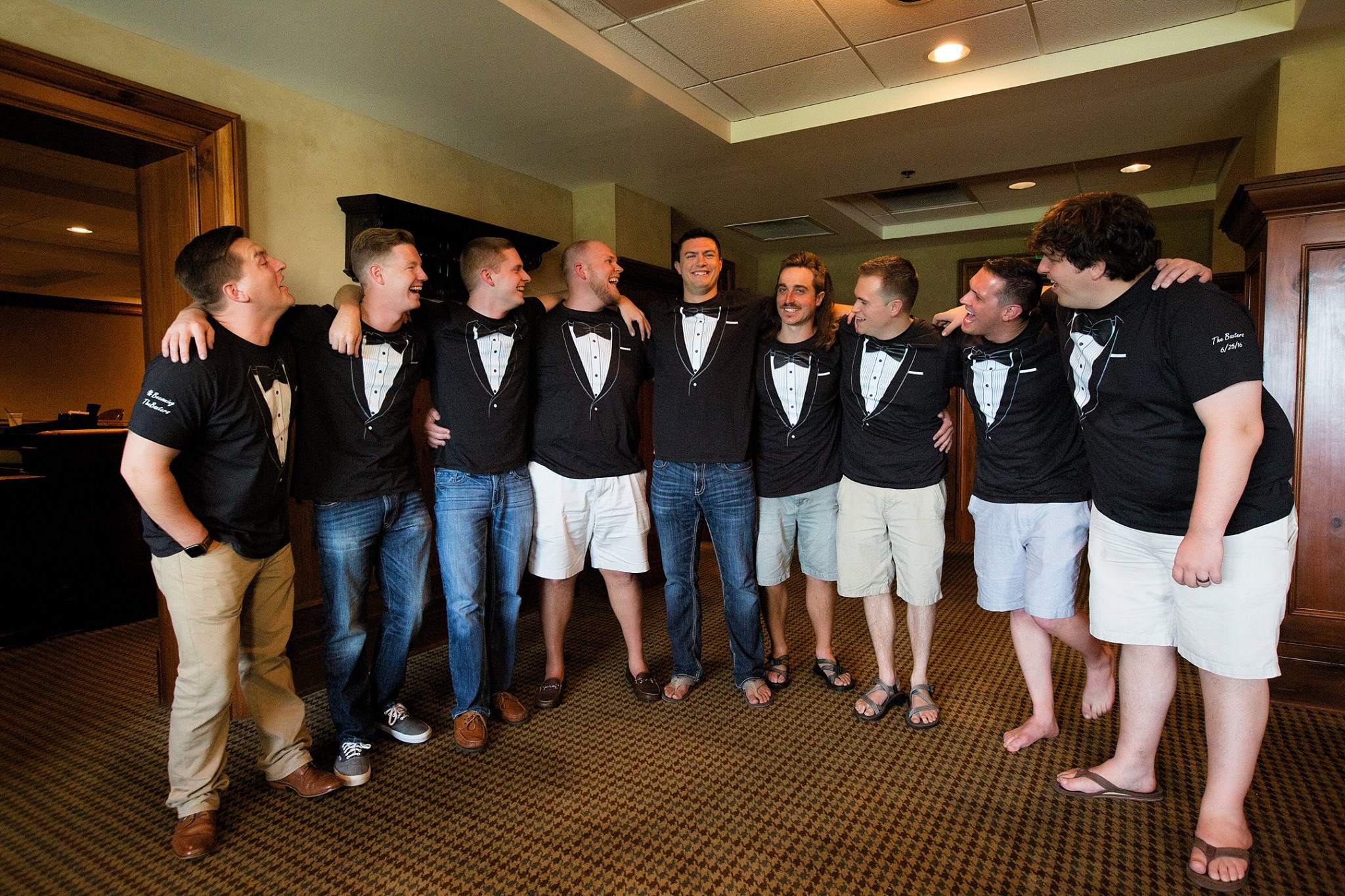 Some people have asked me where the guys got their wedding day tees, and I shared all about that (+ my bridesmaids' robes) in this post!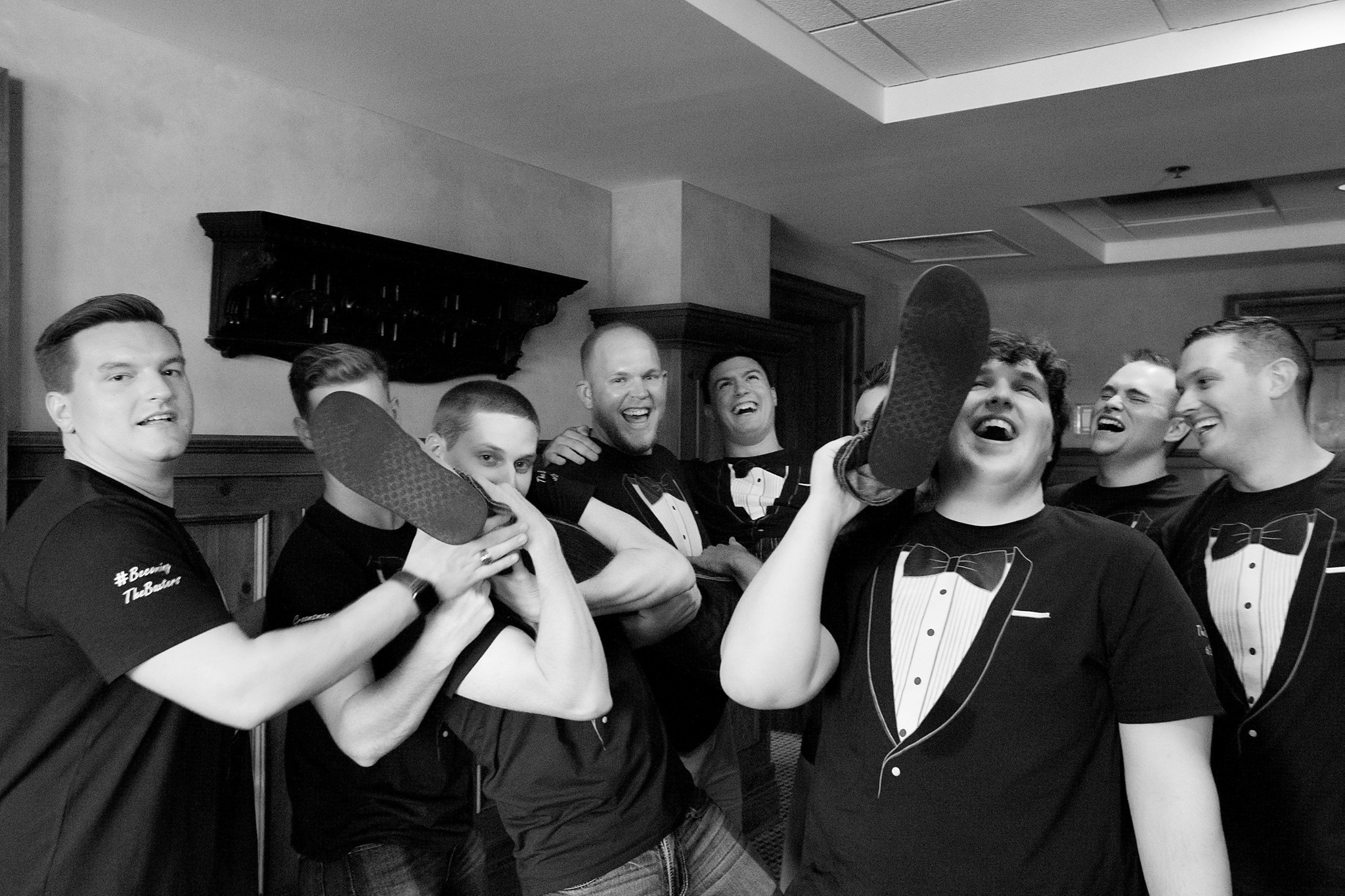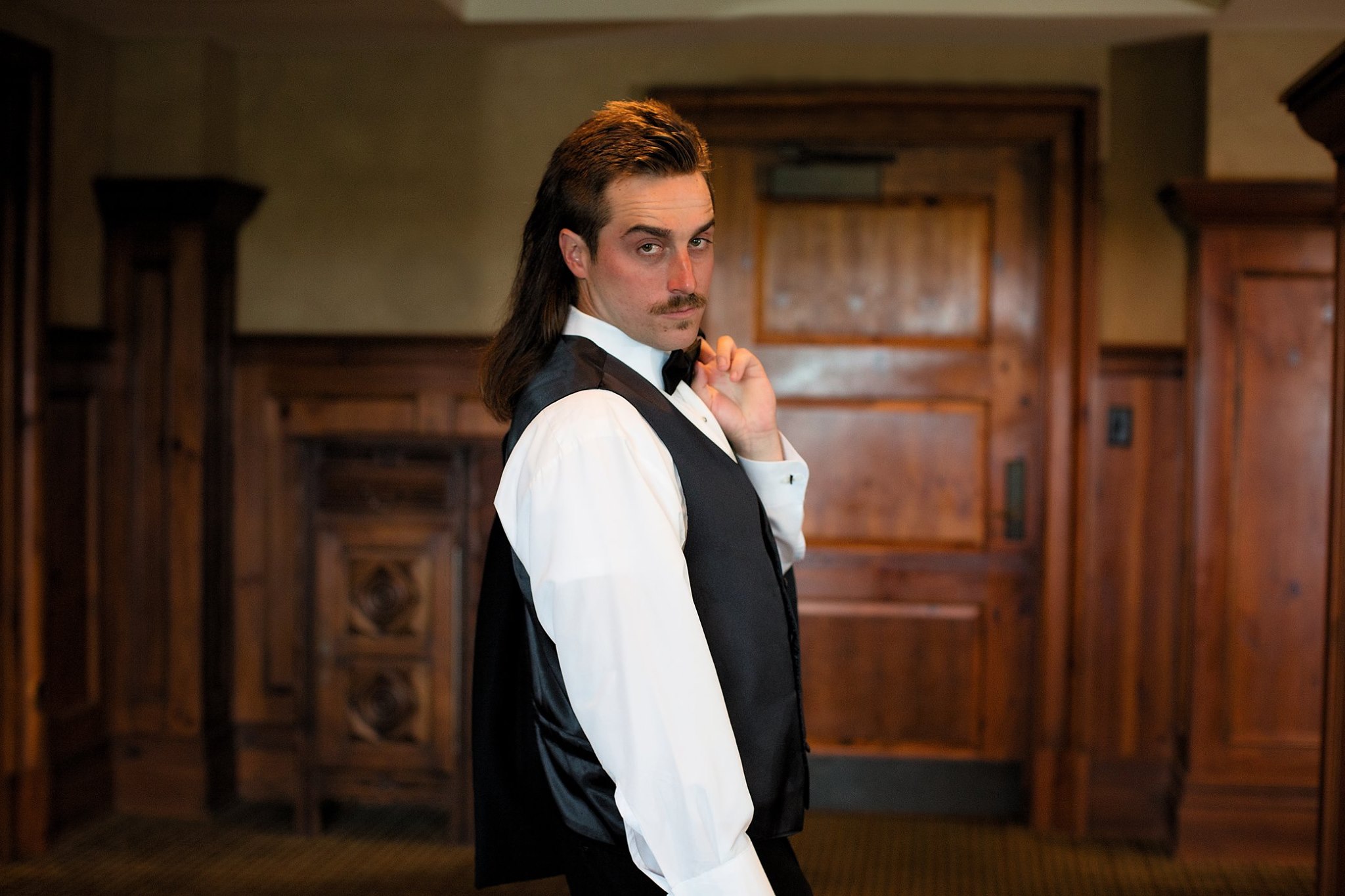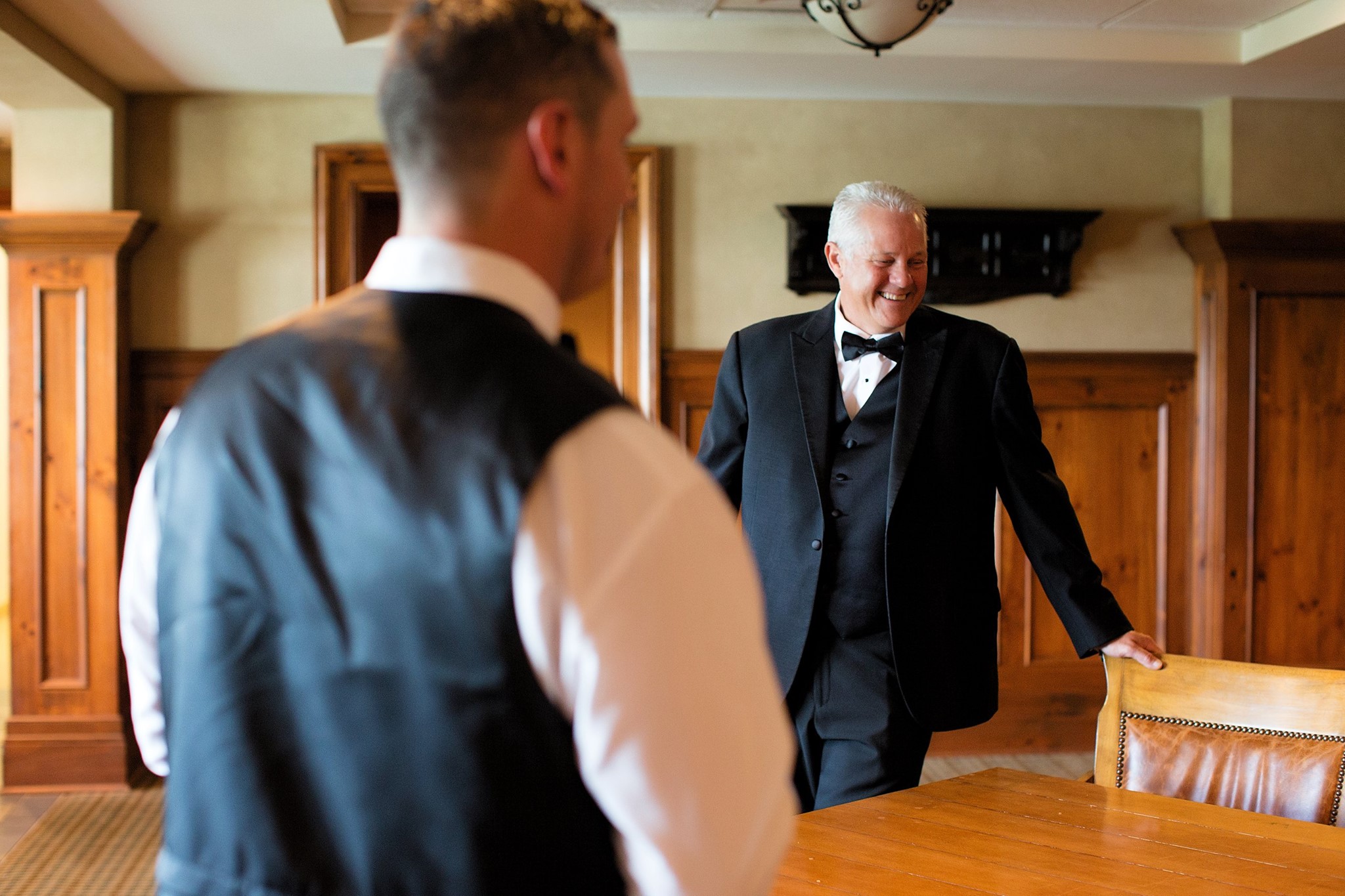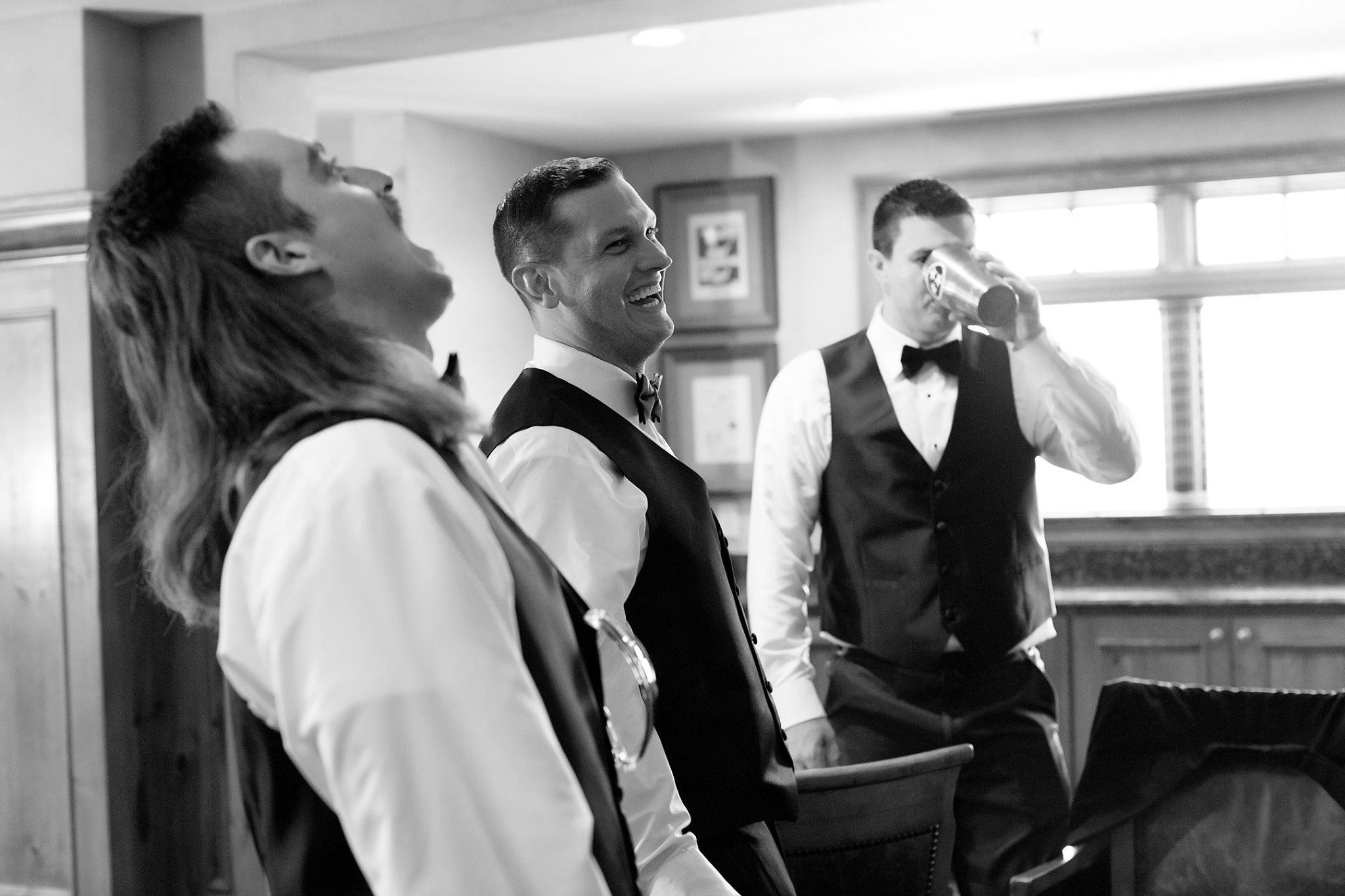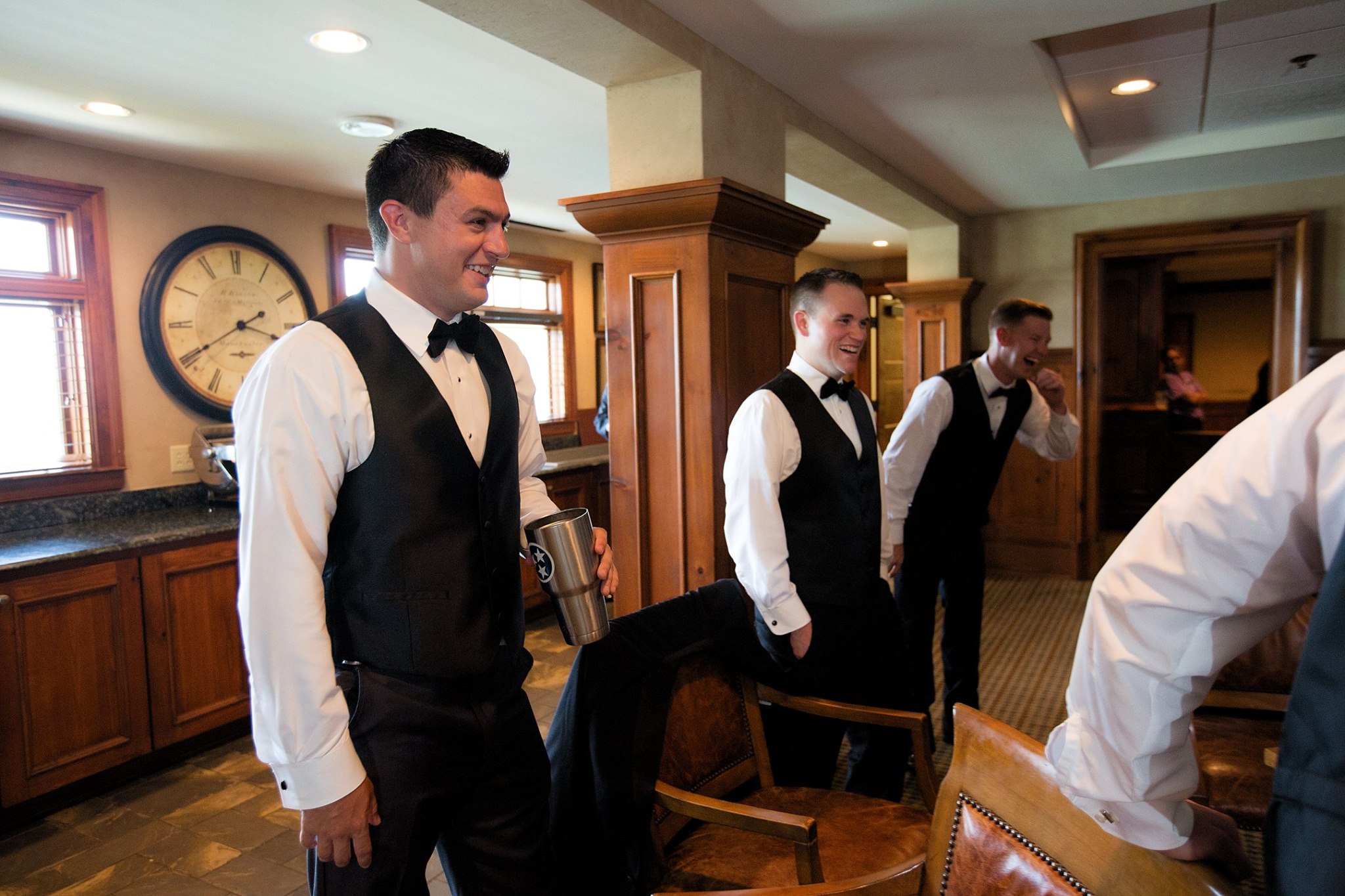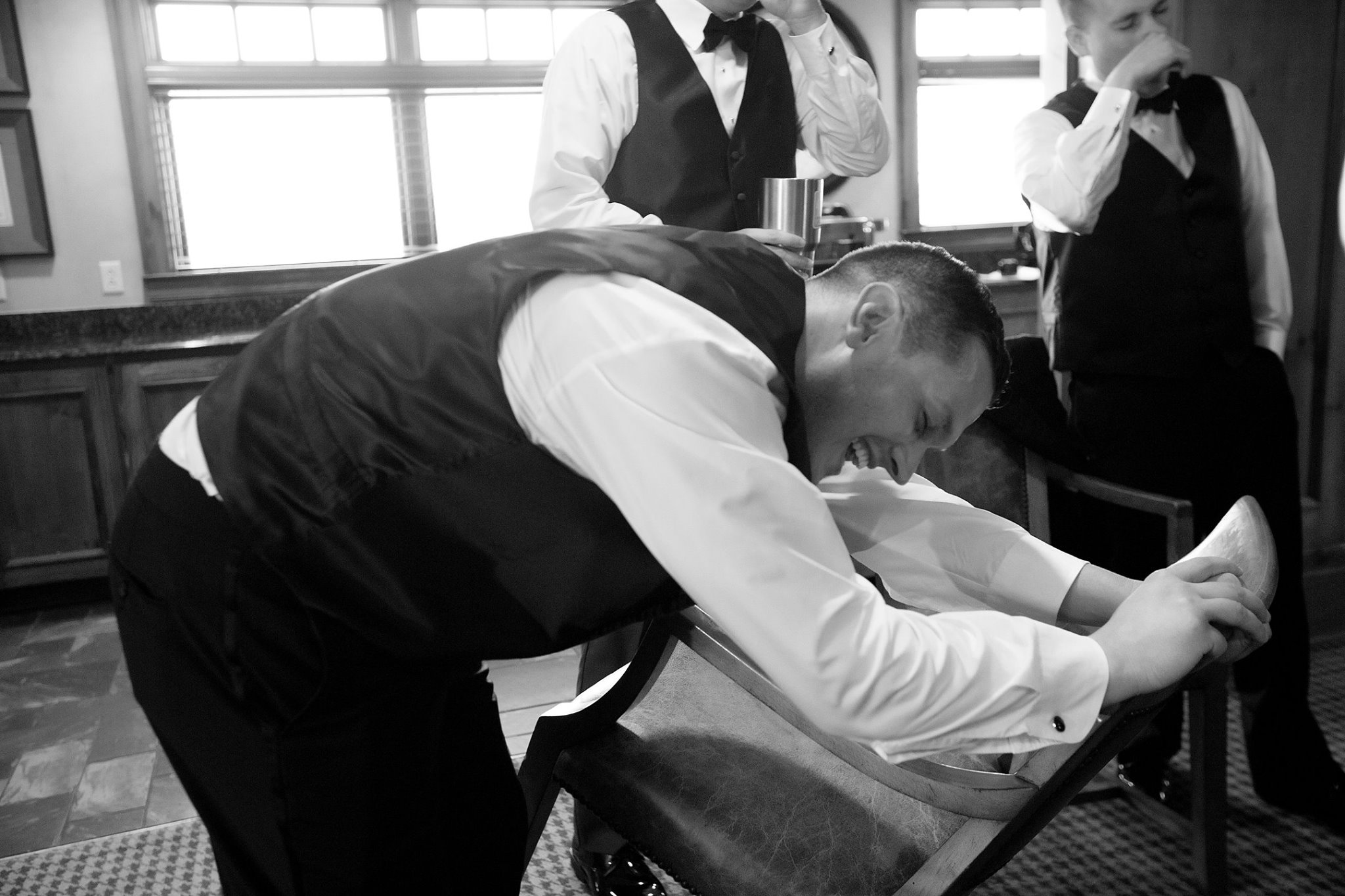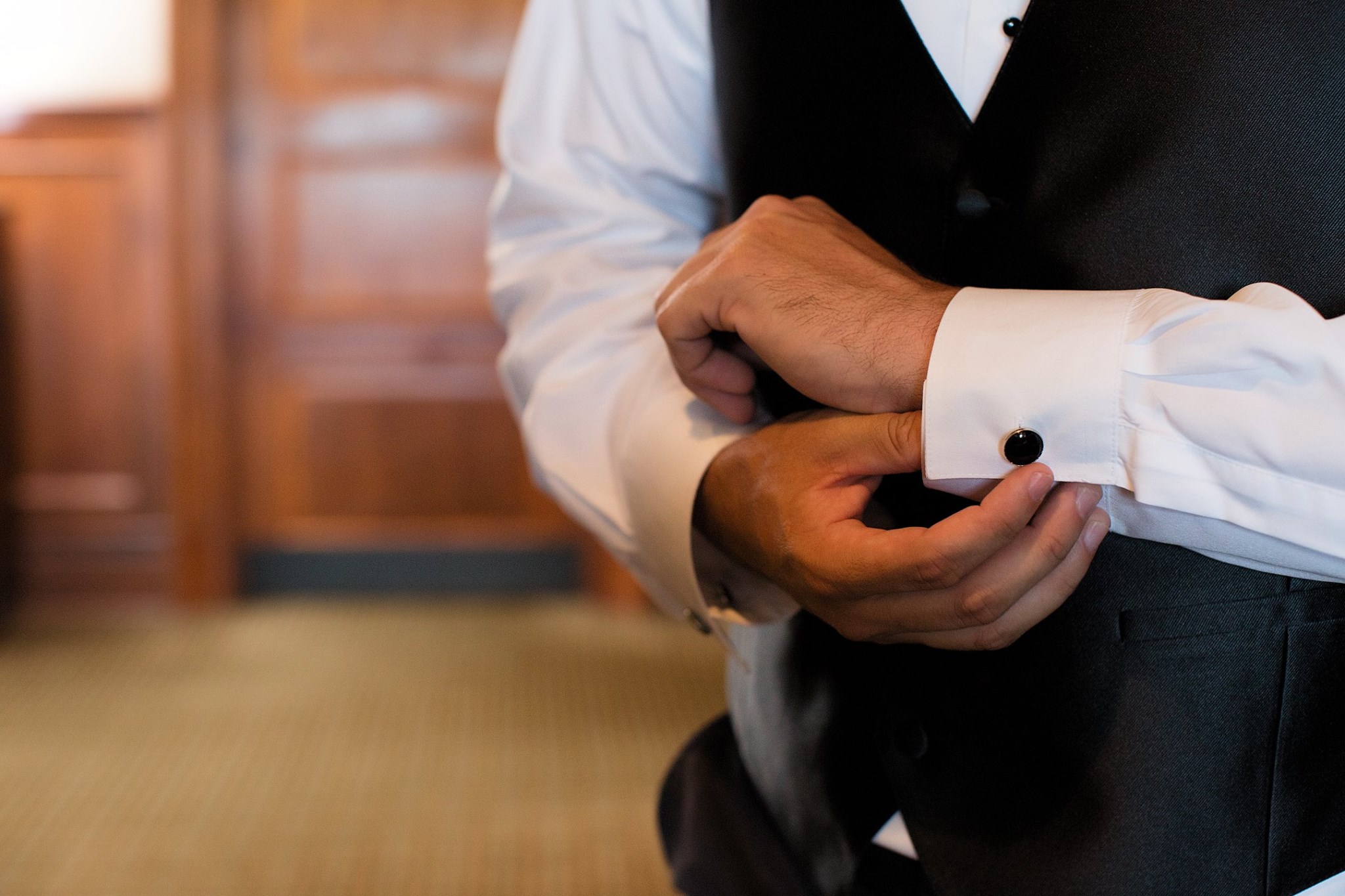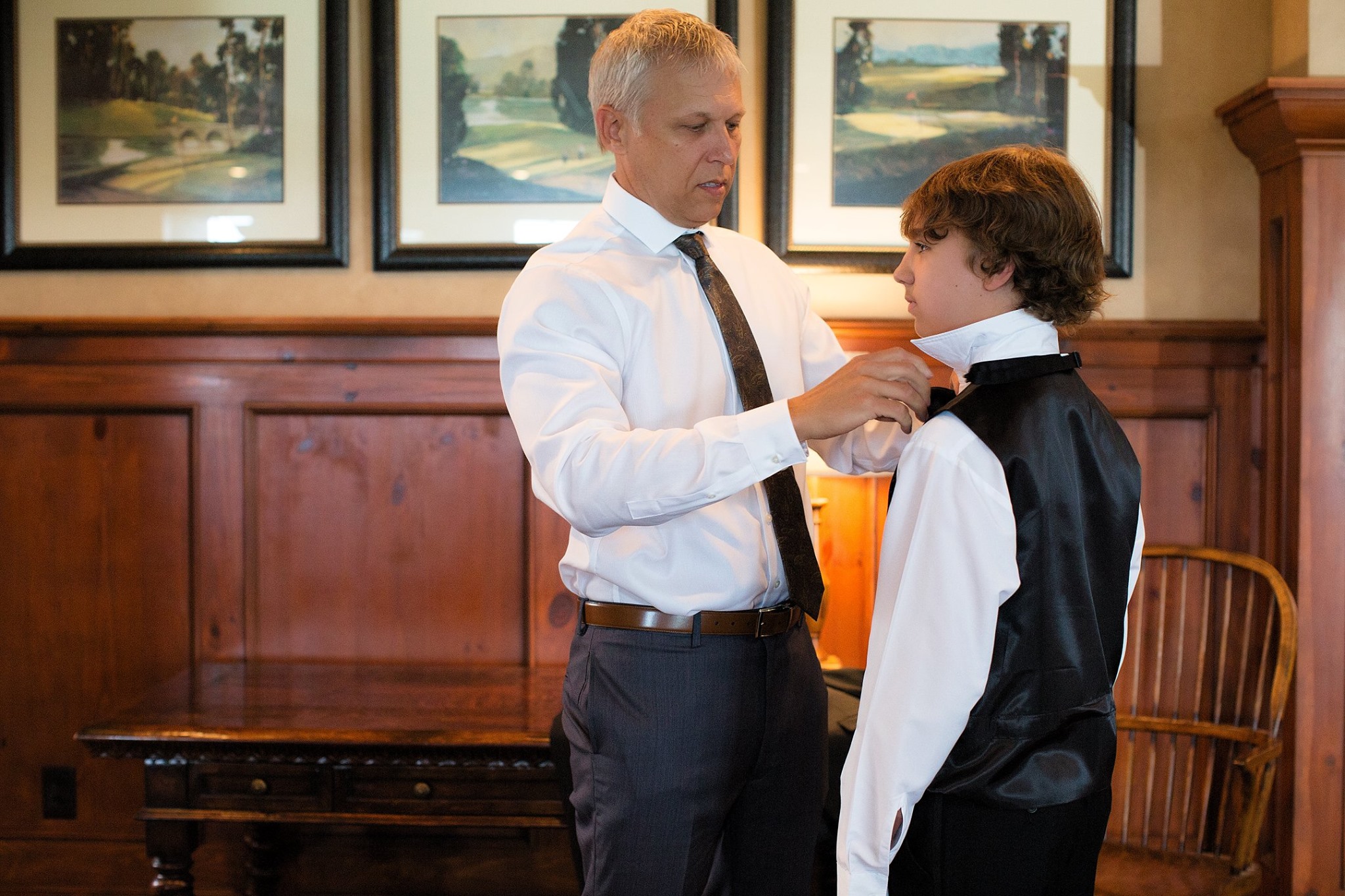 Introducing My Groom:
Like, where do I even start? Well, I'm going to go ahead and say that I'm not even going to come close to fitting in all the good things I feel about this man because I could go on for days, and y'all would just get really bored haha! Let's just say that this man is the definition of my soulmate. He is one of the funniest (slash sarcastic haha) people that you will meet, and he can put a smile on my face like no one else can. He is one of the most selfless people that you will meet, and he would literally give you the shirt off of his back. He's stubborn at times, like me – okay, actually I'm worse than him haha. He is literally the hardest working person that I know, and I can honestly say that I owe a lot of my work ethic practices to him. He truly leads by example. On the other hand though, he also encourages me to not overwork – work hard, play harder. We always try to have fun with what we work hard for. He is so patient (which he basically has to be with a diva wife like me, lol 😉 ), so caring, so supportive and encouraging. Many people don't know this, but love 'n' labels actually came about whenever TJ put the idea in my head almost 4 years ago – this was all HIS idea at first. Say whaaaaat! Boy am I glad that I finally listened to him! He really knows me even better than I know myself sometimes. He has been one of my biggest supports with this blog and with all of my crazy dreams that I want to accomplish. Teej and I will sometimes even sit around brainstorming new ideas for LNL, and trust me, some of his suggestions are even better than my own! TJ is a computer engineer, so he programs apps and websites for a living … Basically, a blogger's dream hubby LOL – no I'm kidding, he's my dream hubby with or without that of course! But trust me, I'm so grateful to have his help when it comes to the back-end, behind the scenes stuff for this blog. He's taught me how to do a lot of the back-end procedures, but when it comes to the big stuff and building my whole website in the beginning, having him around was SUPER helpful.
All in all, without boring you with too much detail, I'm completely obsessed with him and head over heels for this guy! He not only supports me in all of my wildest dreams and on this platform, but he also encourages me every day in my daily life – my health, my work, my faith, and most importantly, our marriage. He's taught me what true love really is. (Cliché but true!)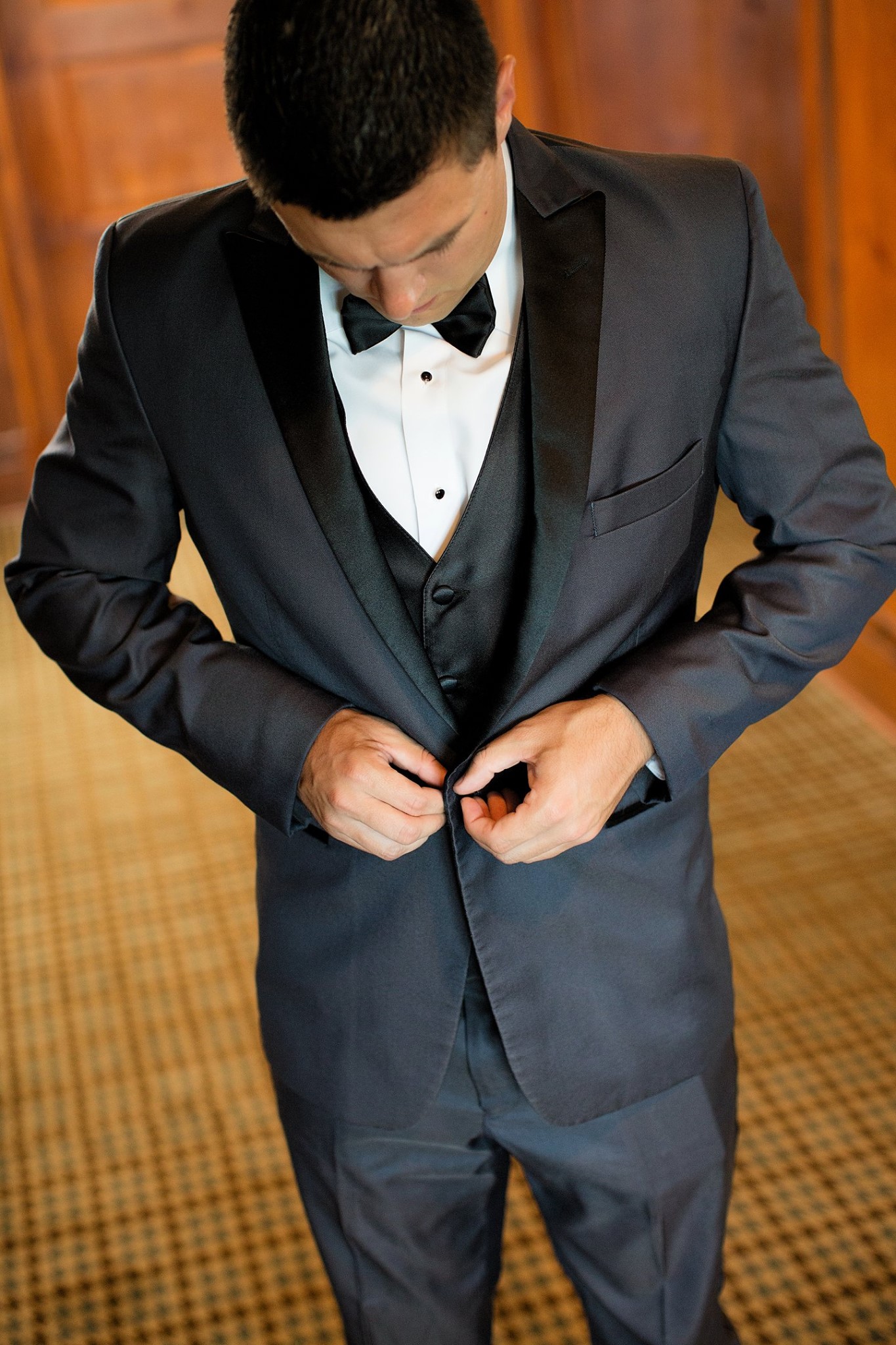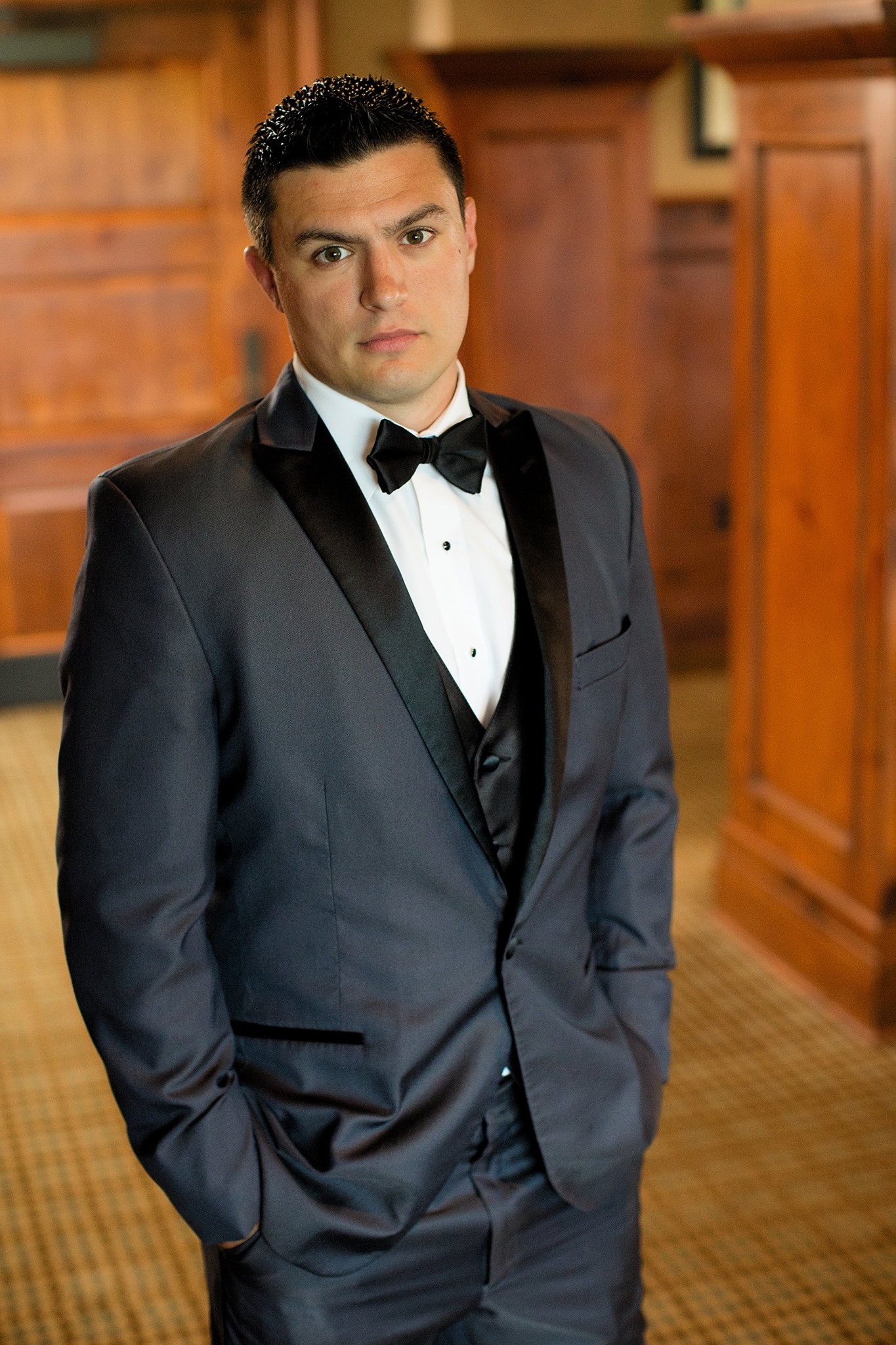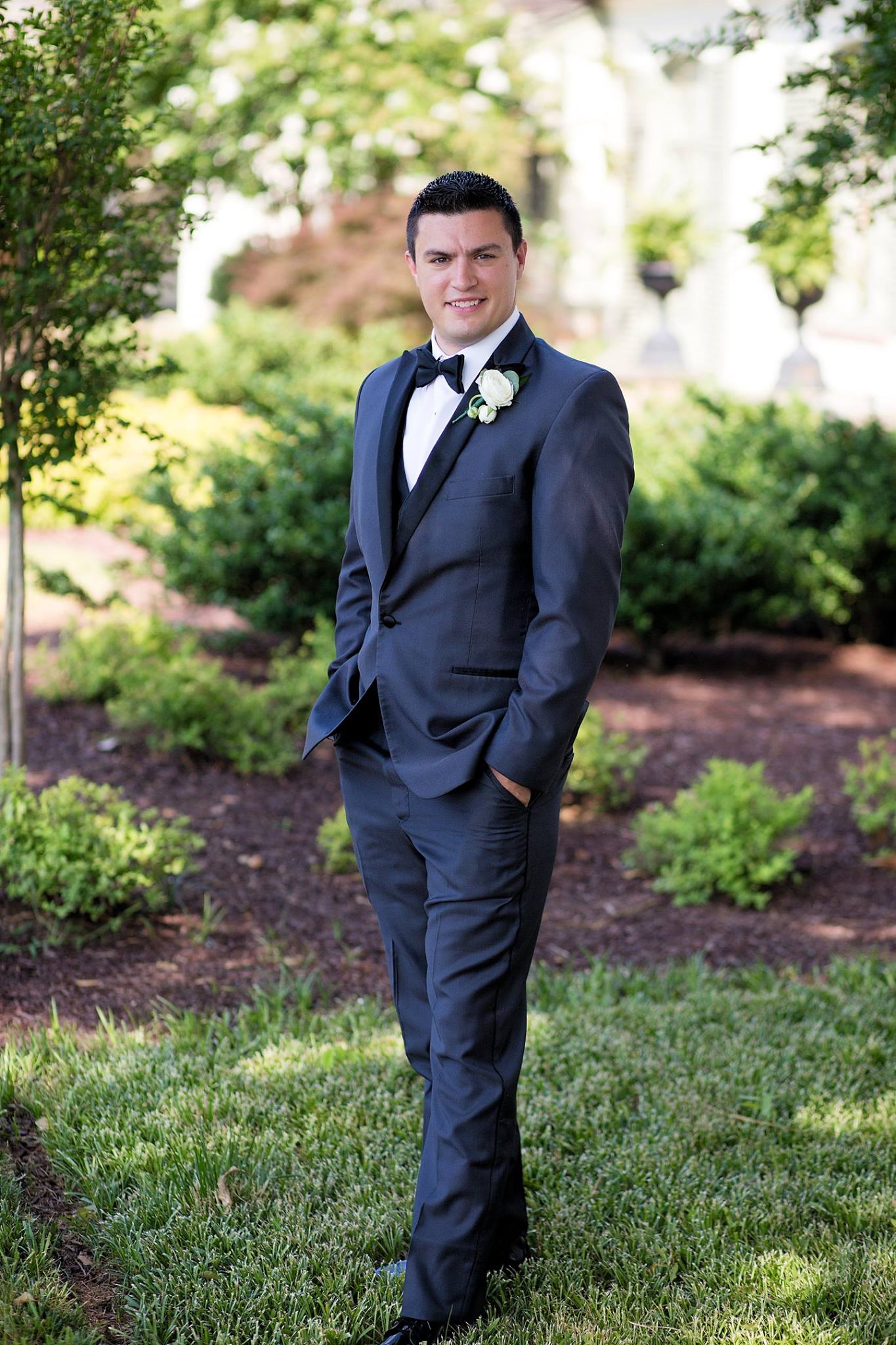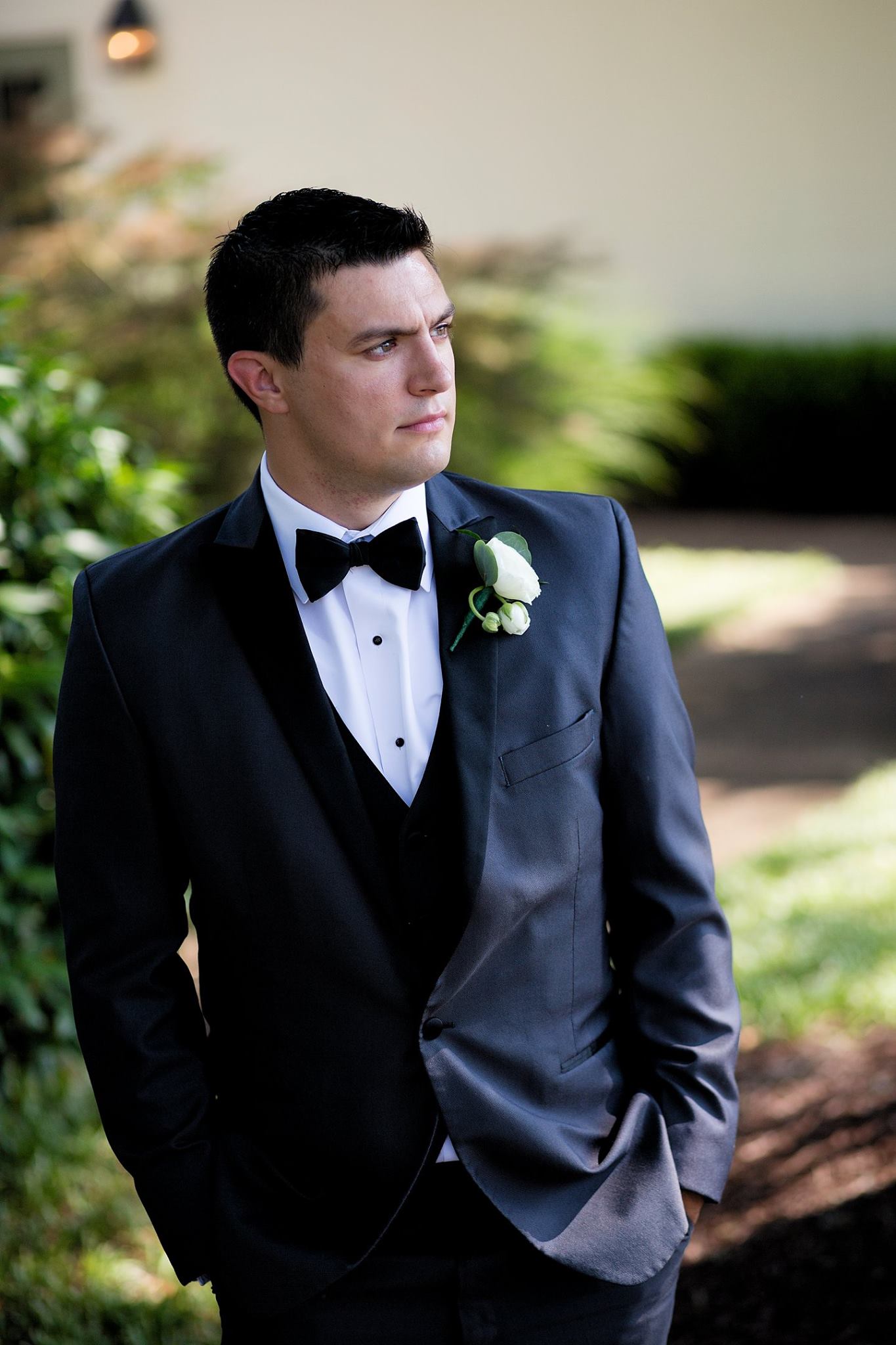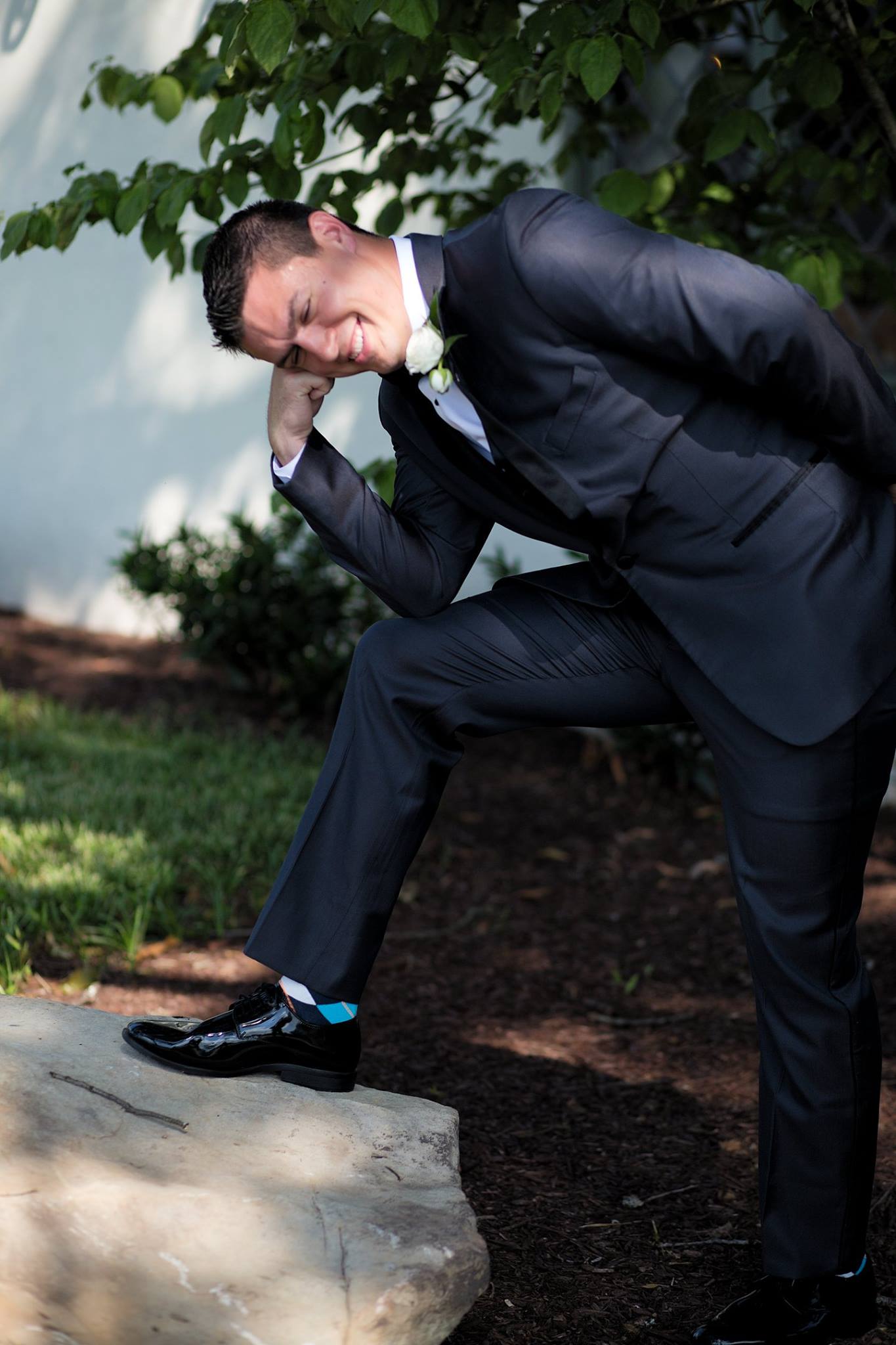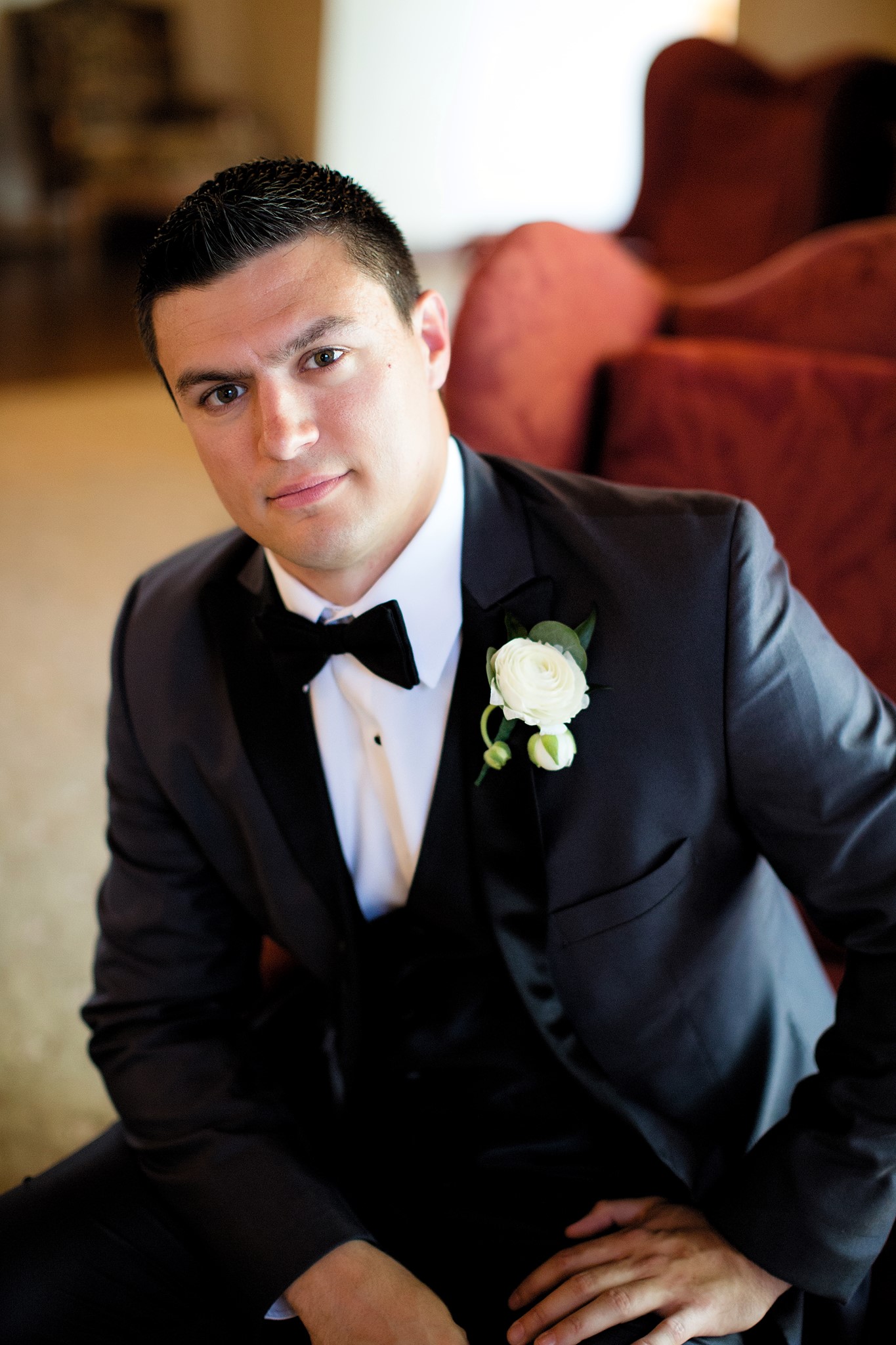 We've gotten a lot of questions about TJ's tux for our wedding. We rented it from Menguin – which was a great company to work with, and we loved that they had so many different styles of tuxes to choose from! THIS is the exact tux that TJ wore – which is such a hard color to find at other tux retailers (trust me, we looked everywhere!)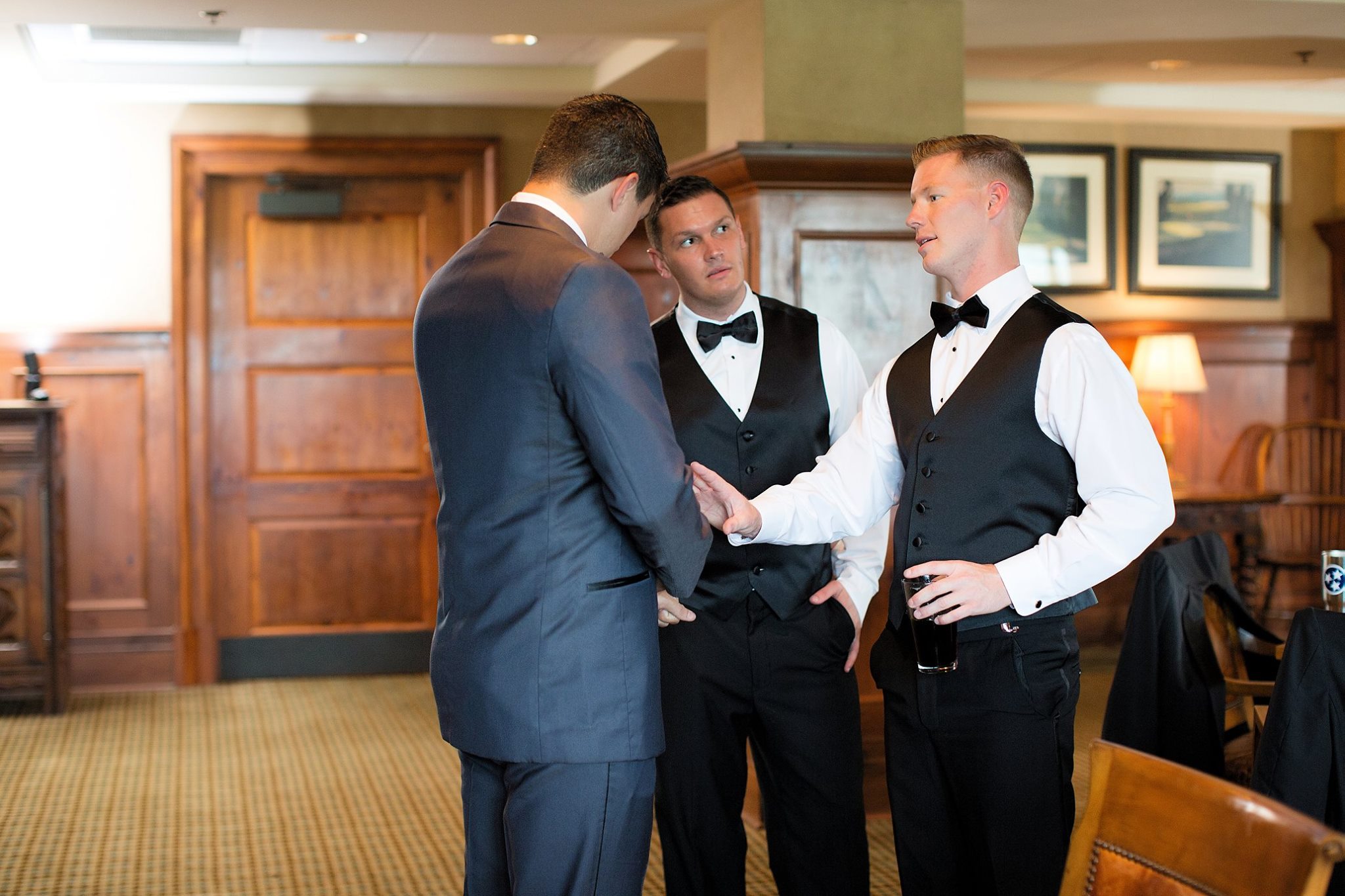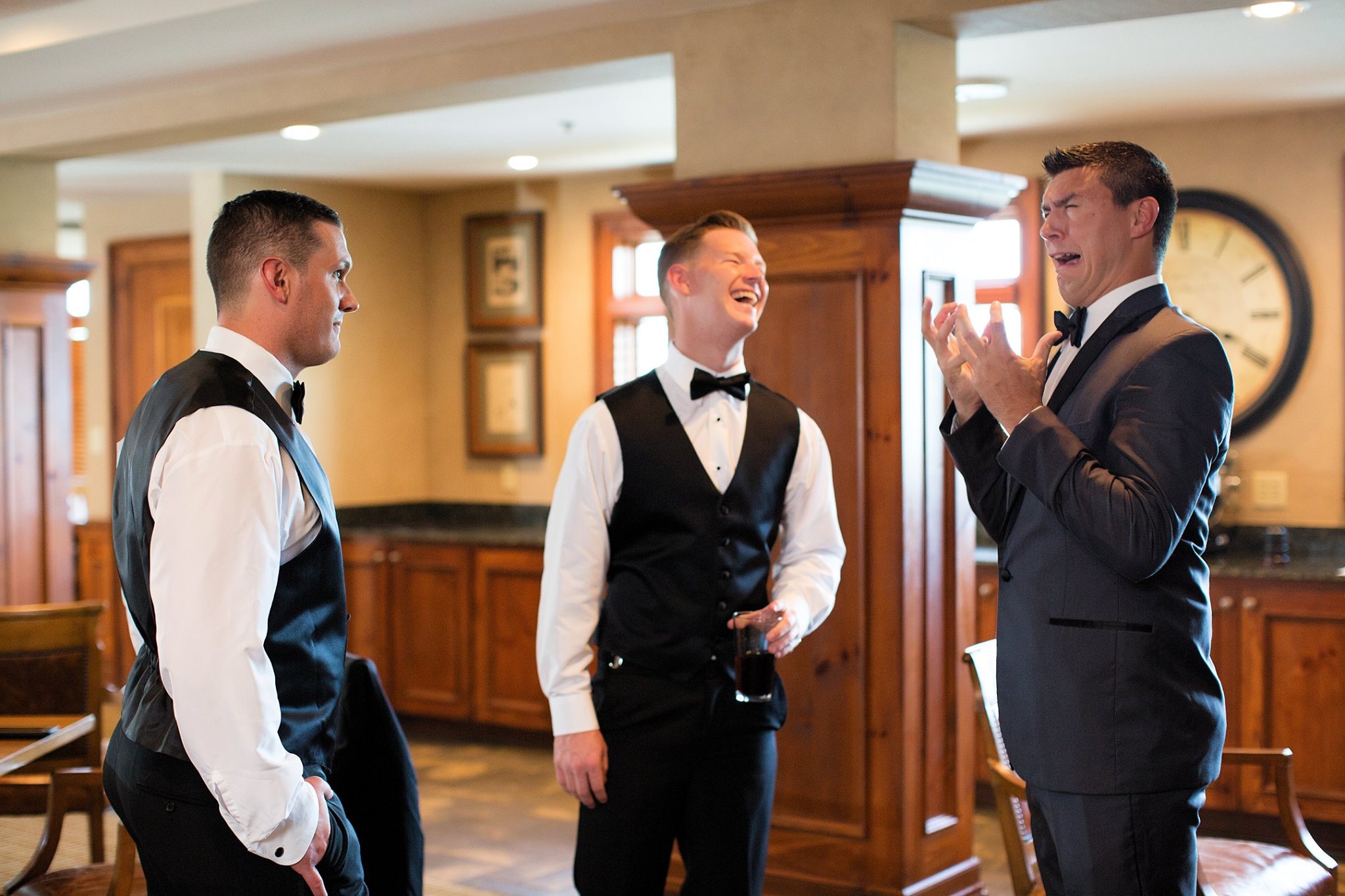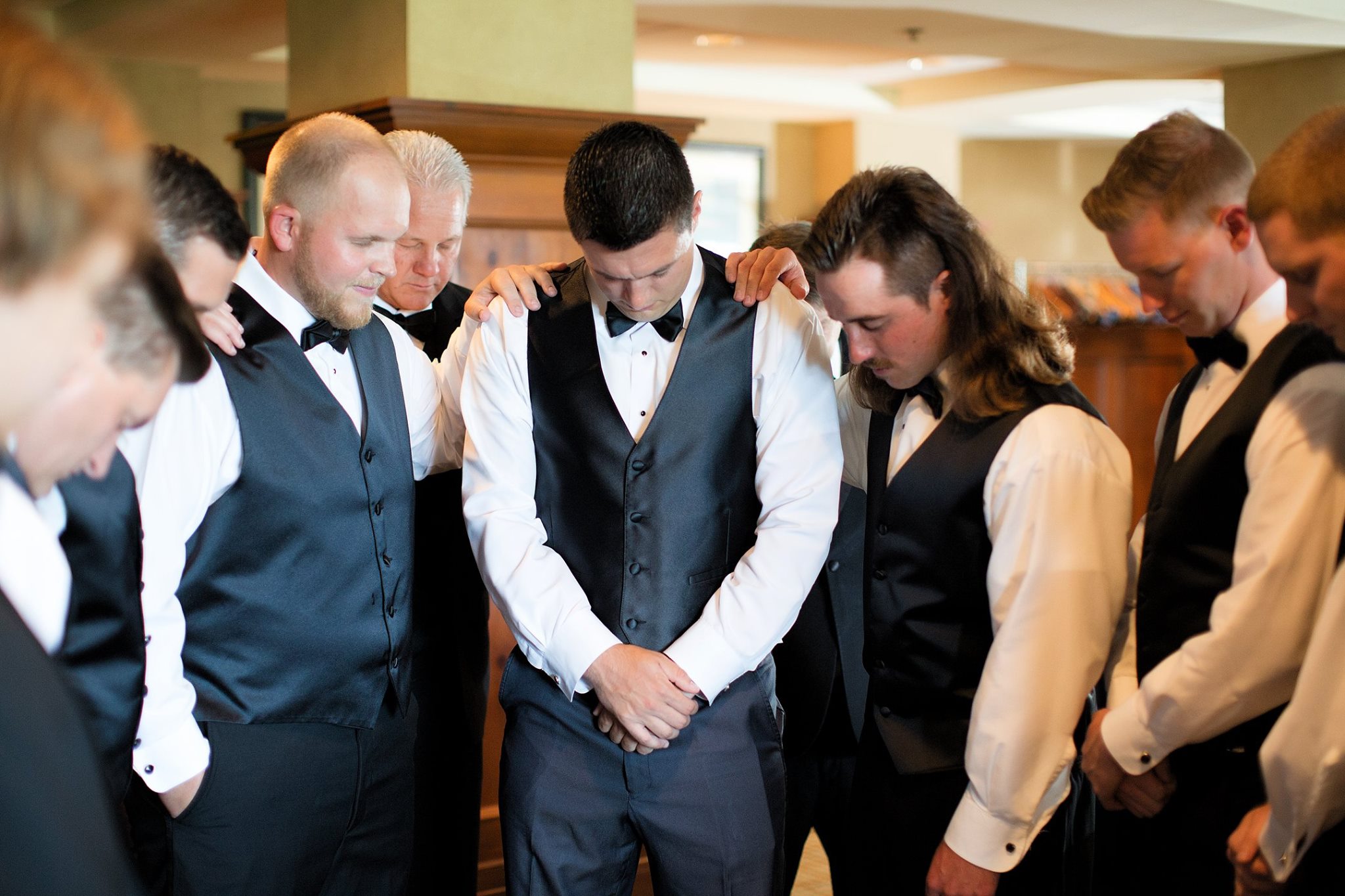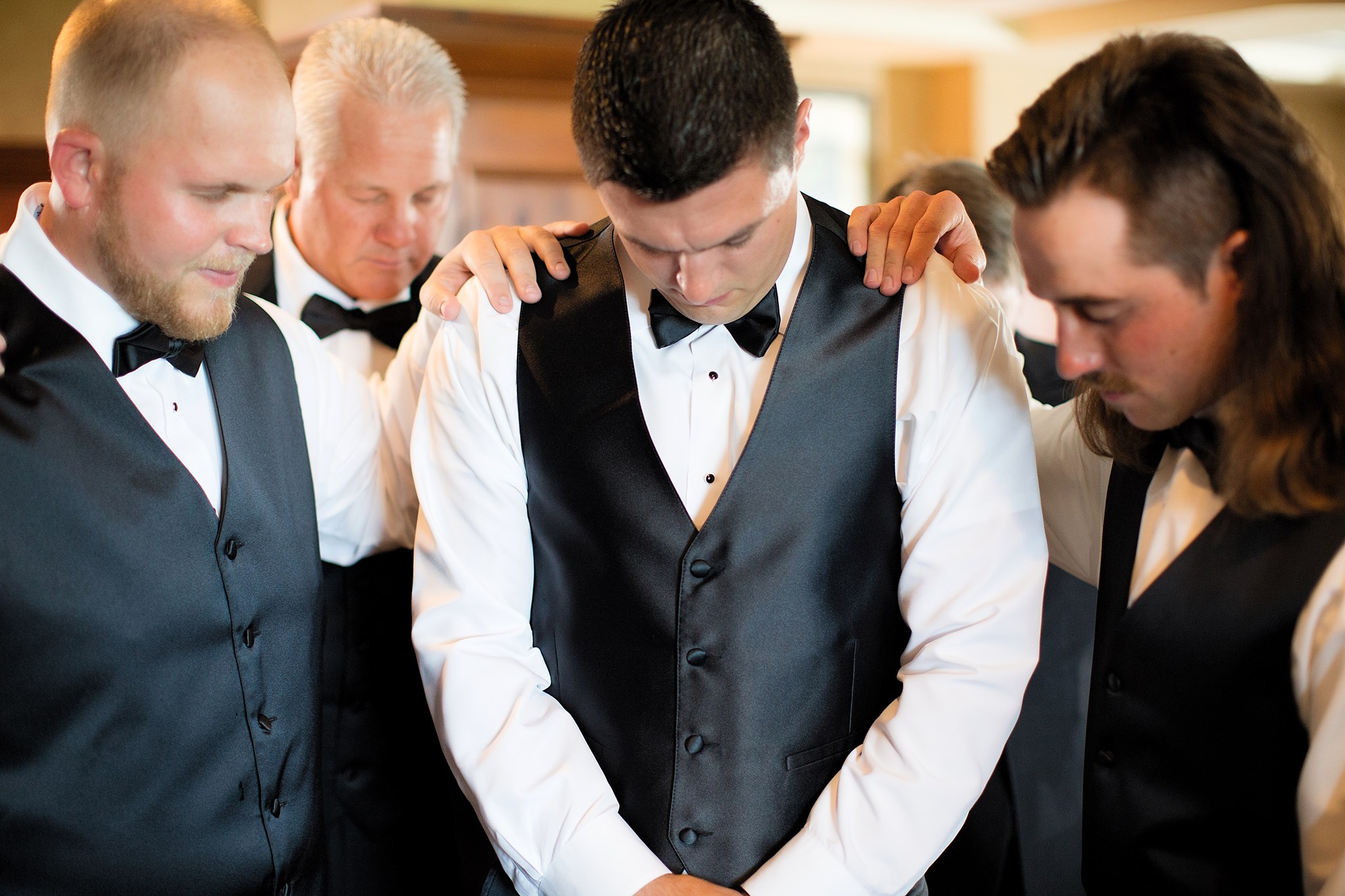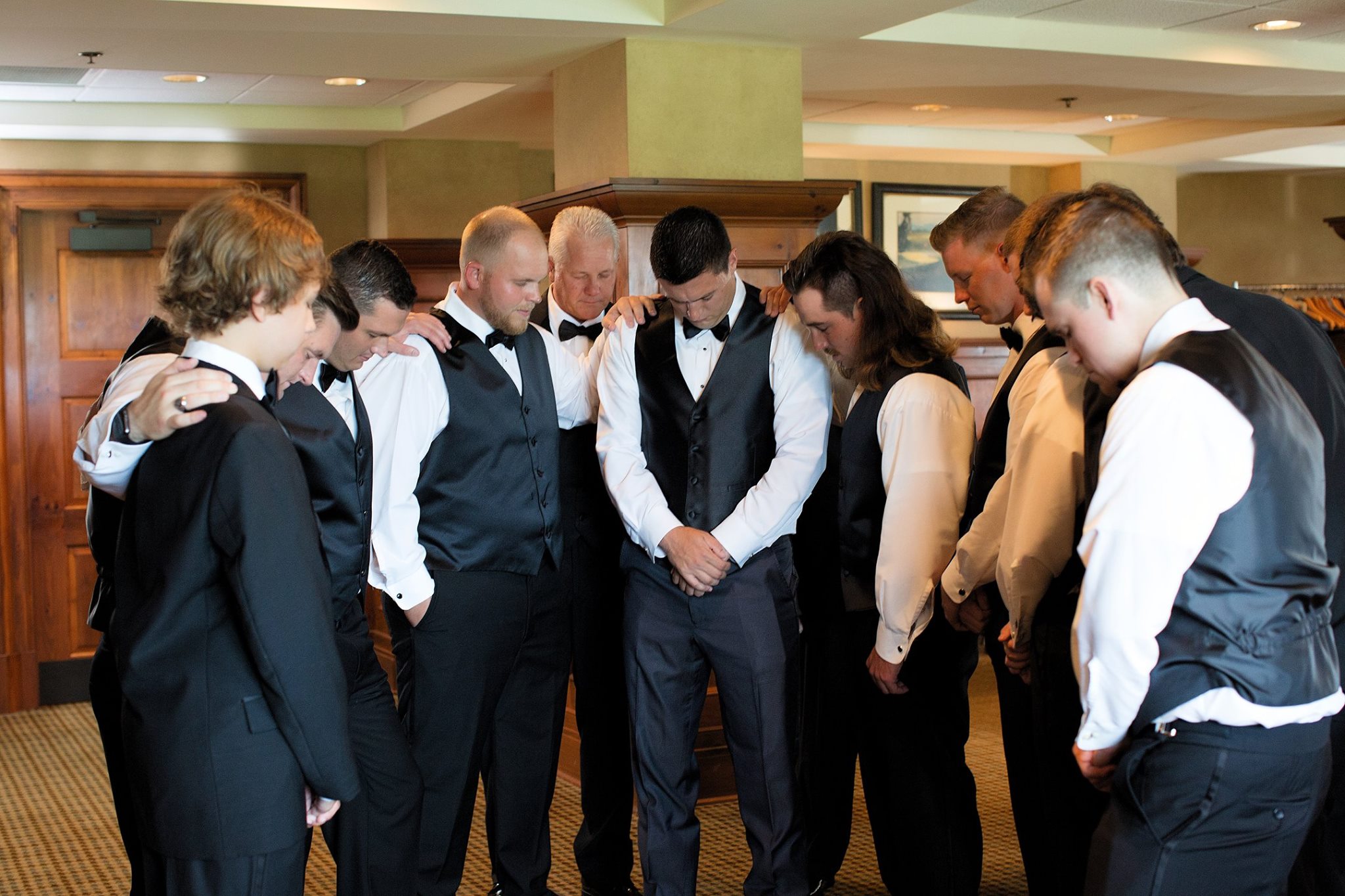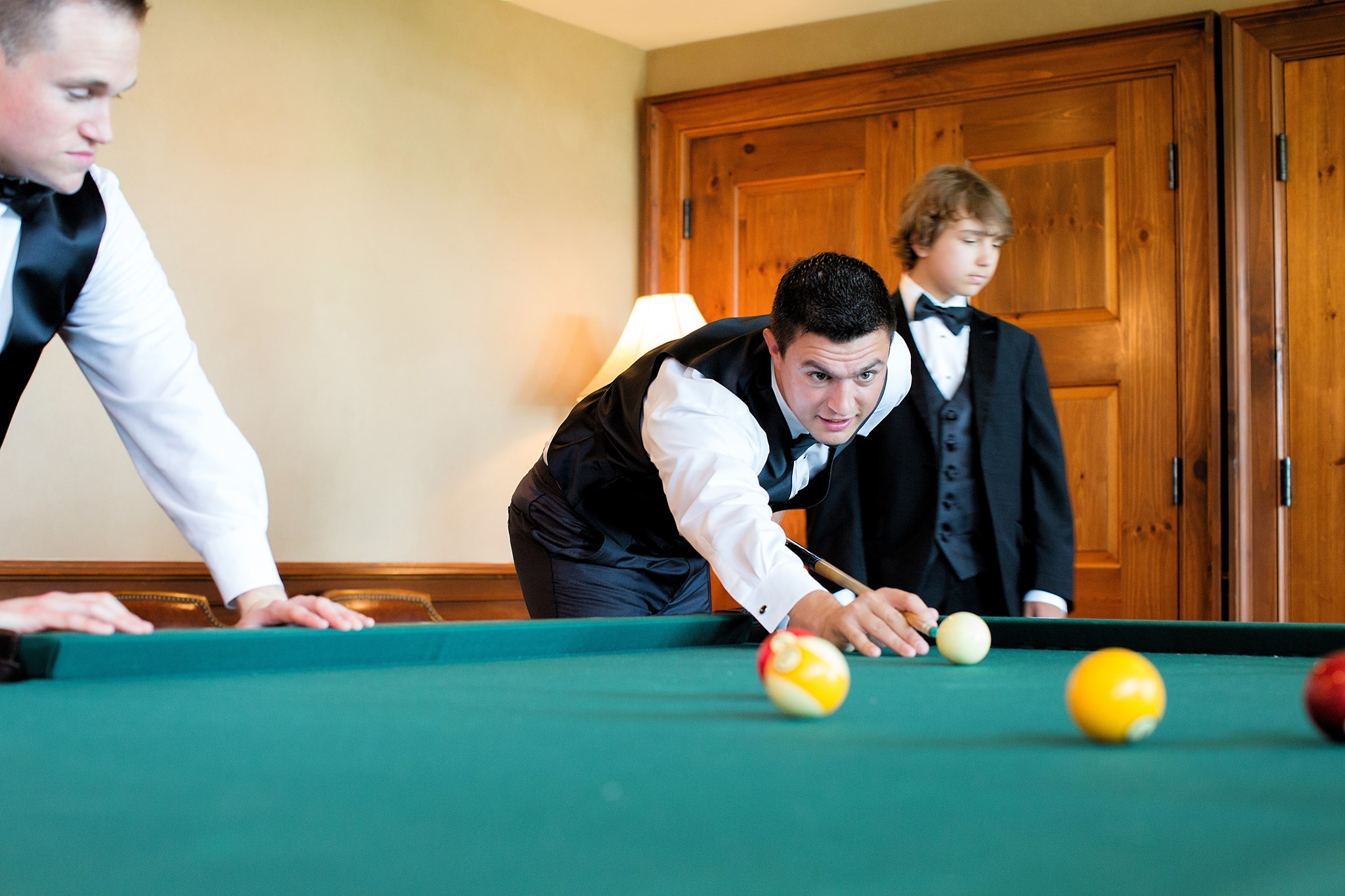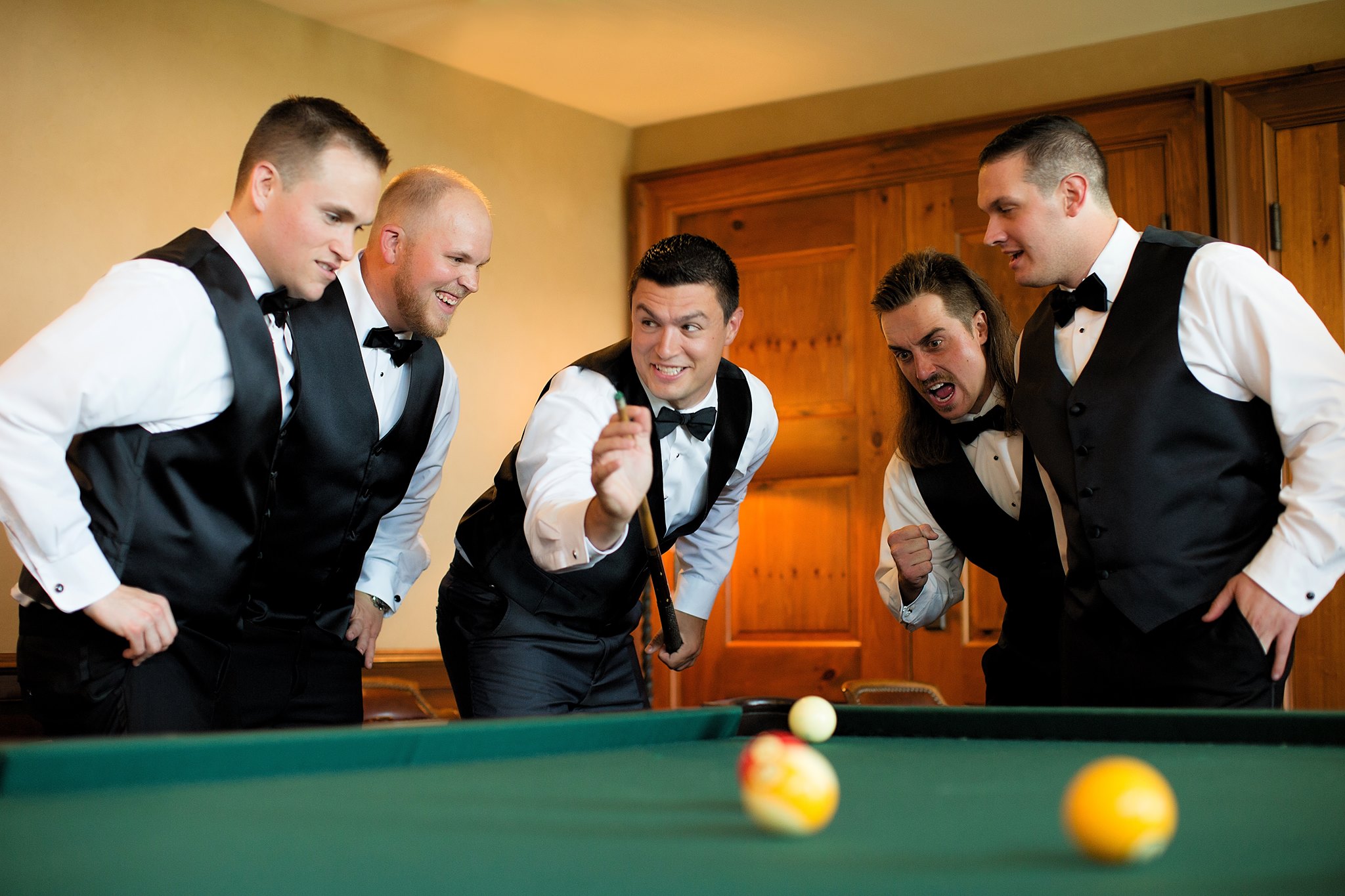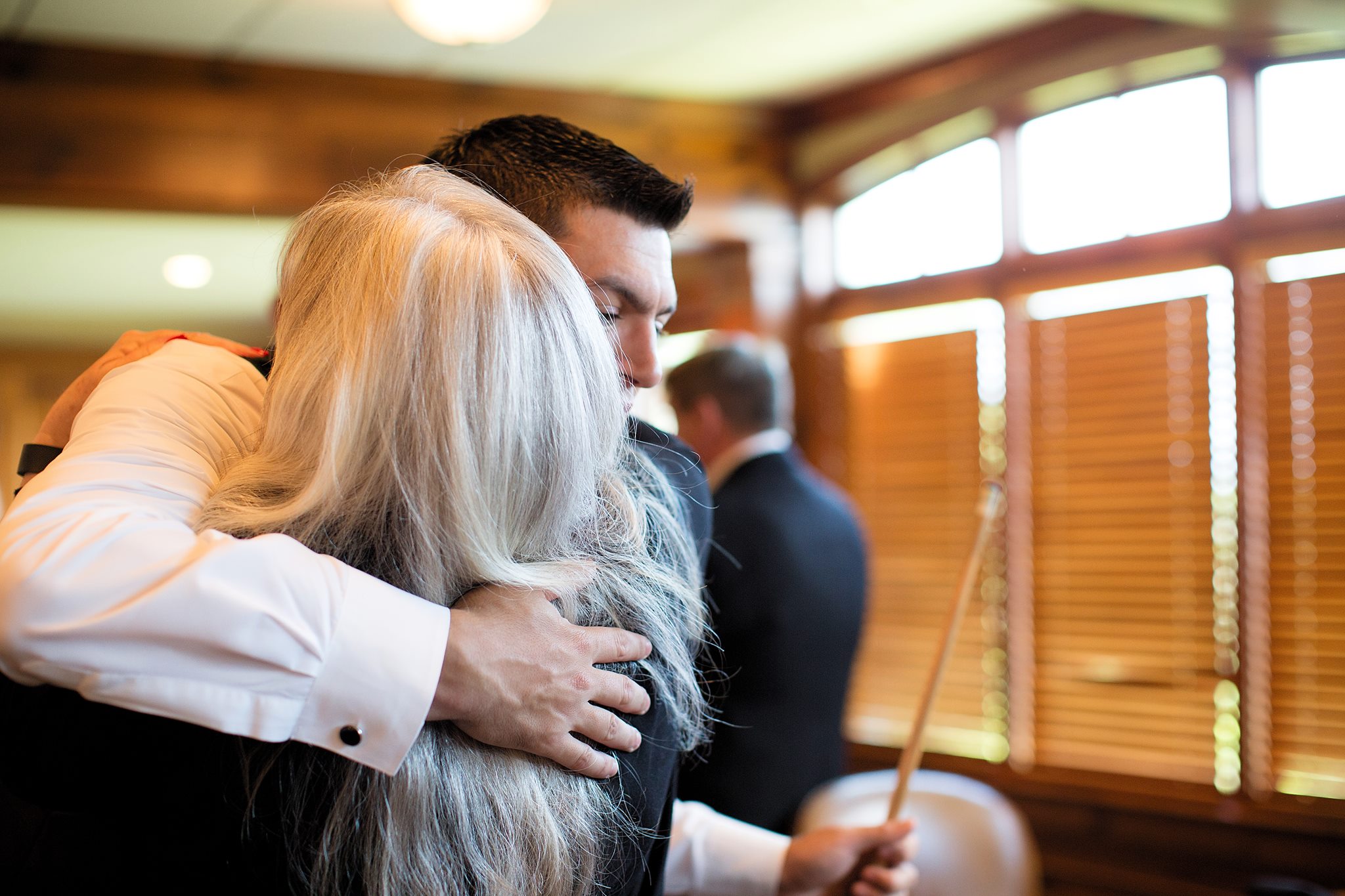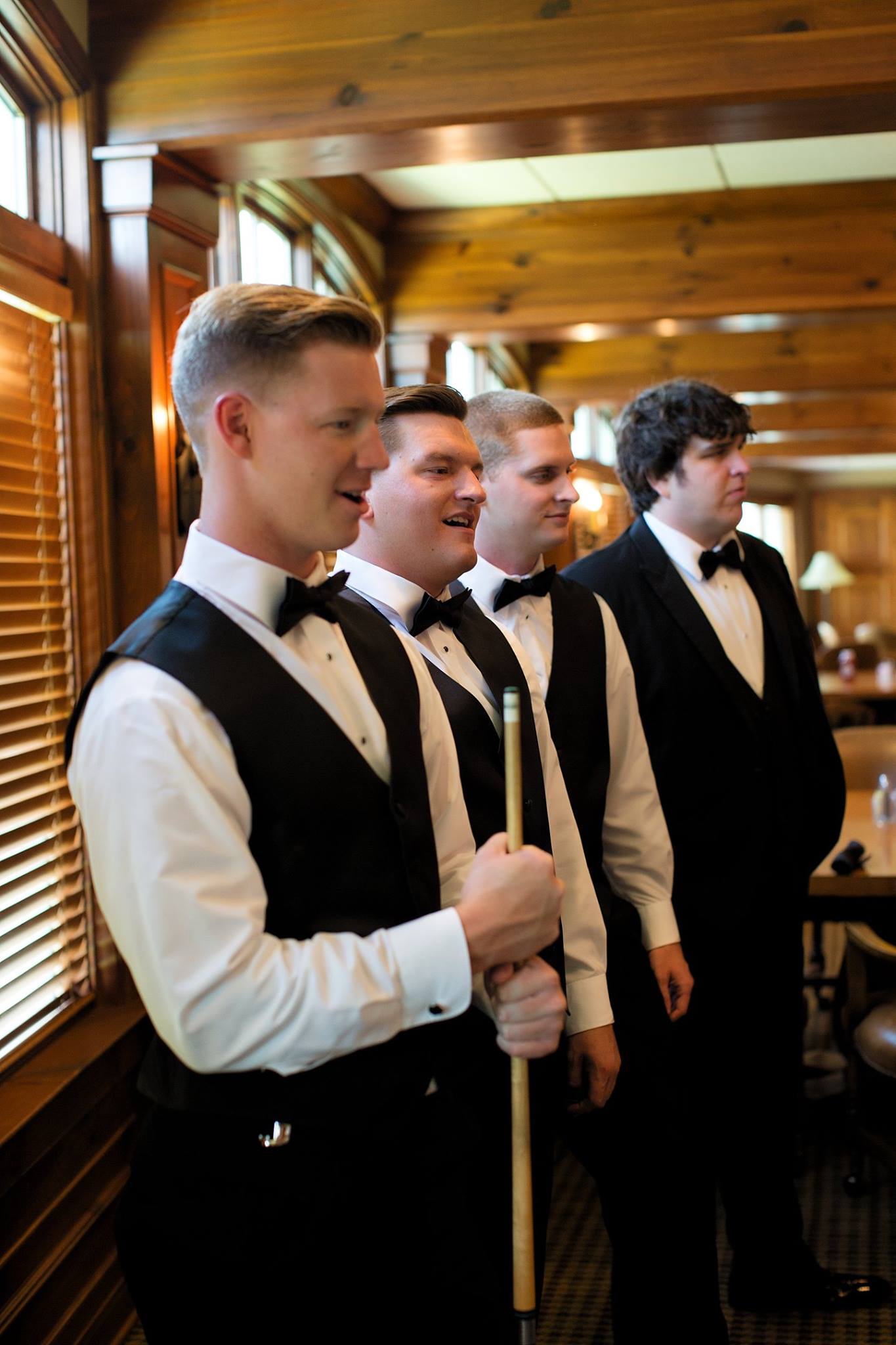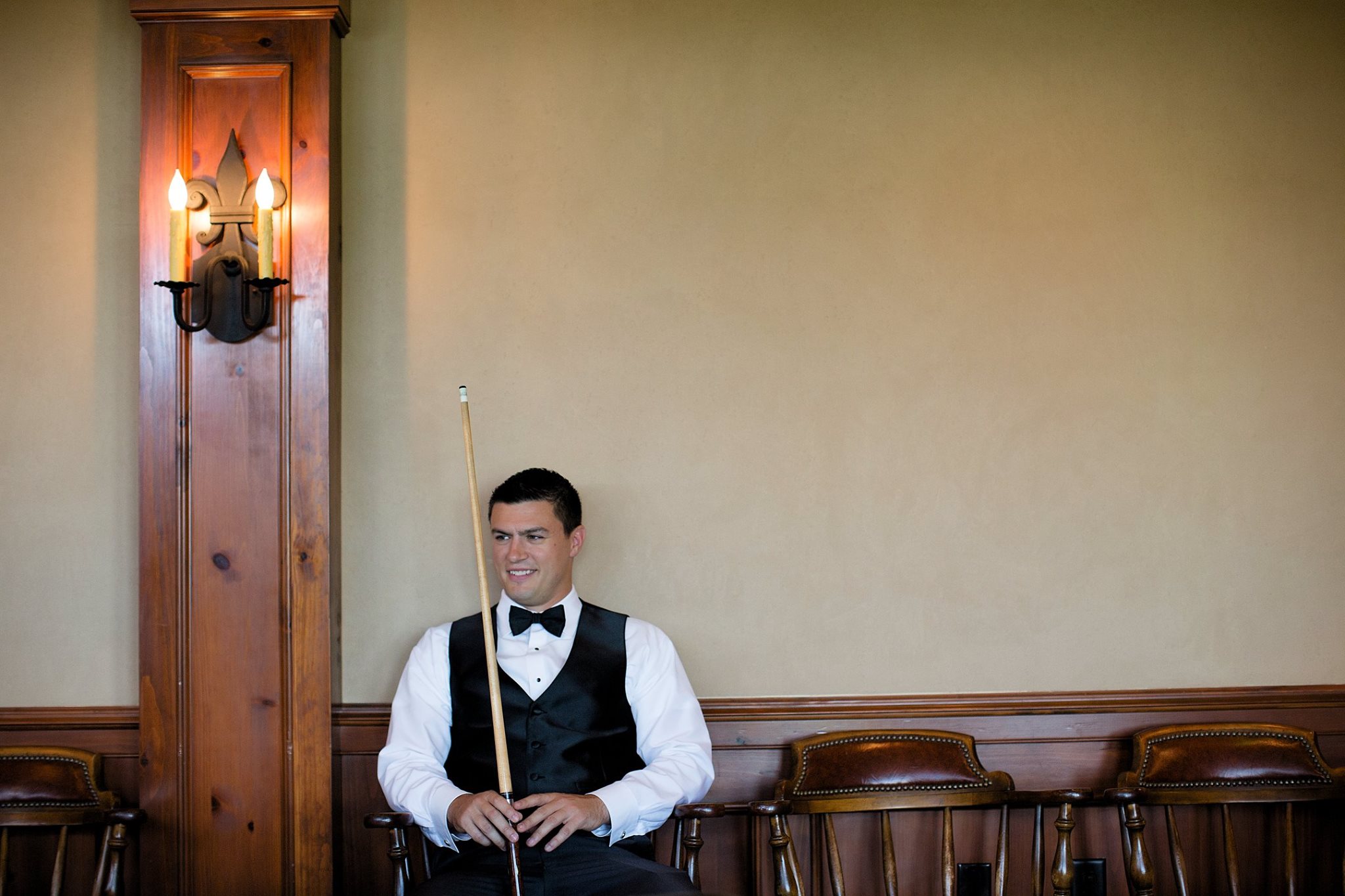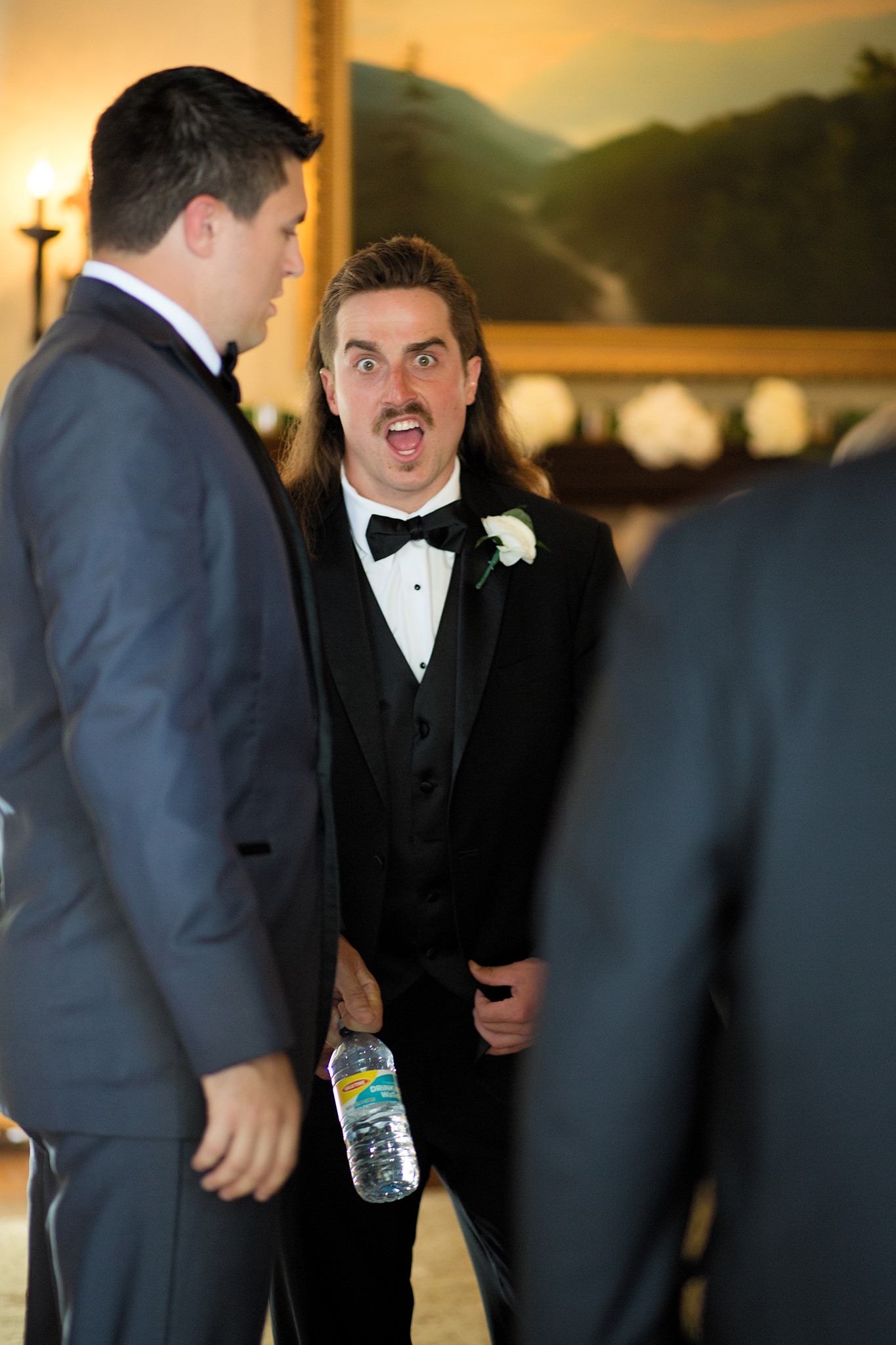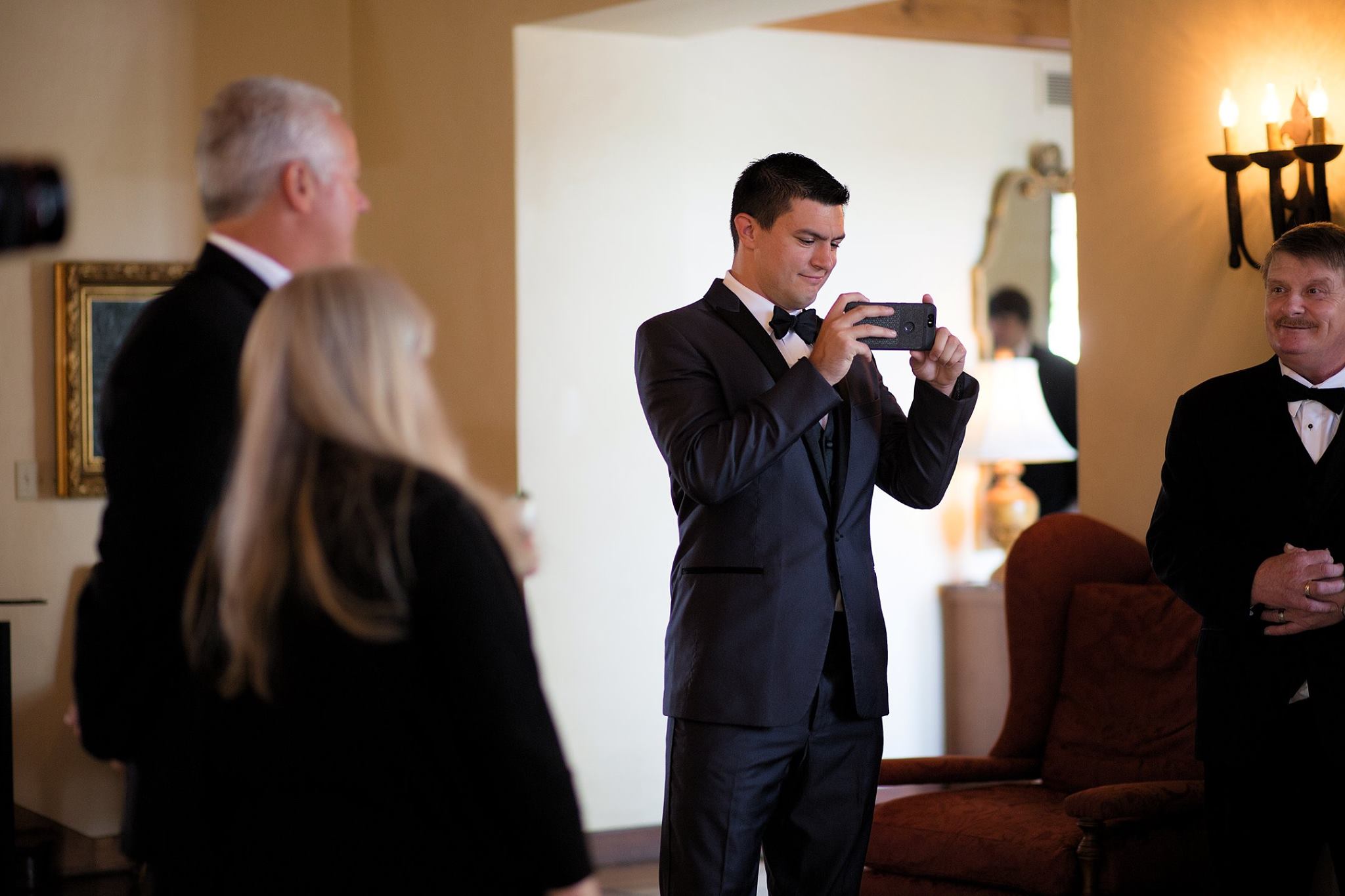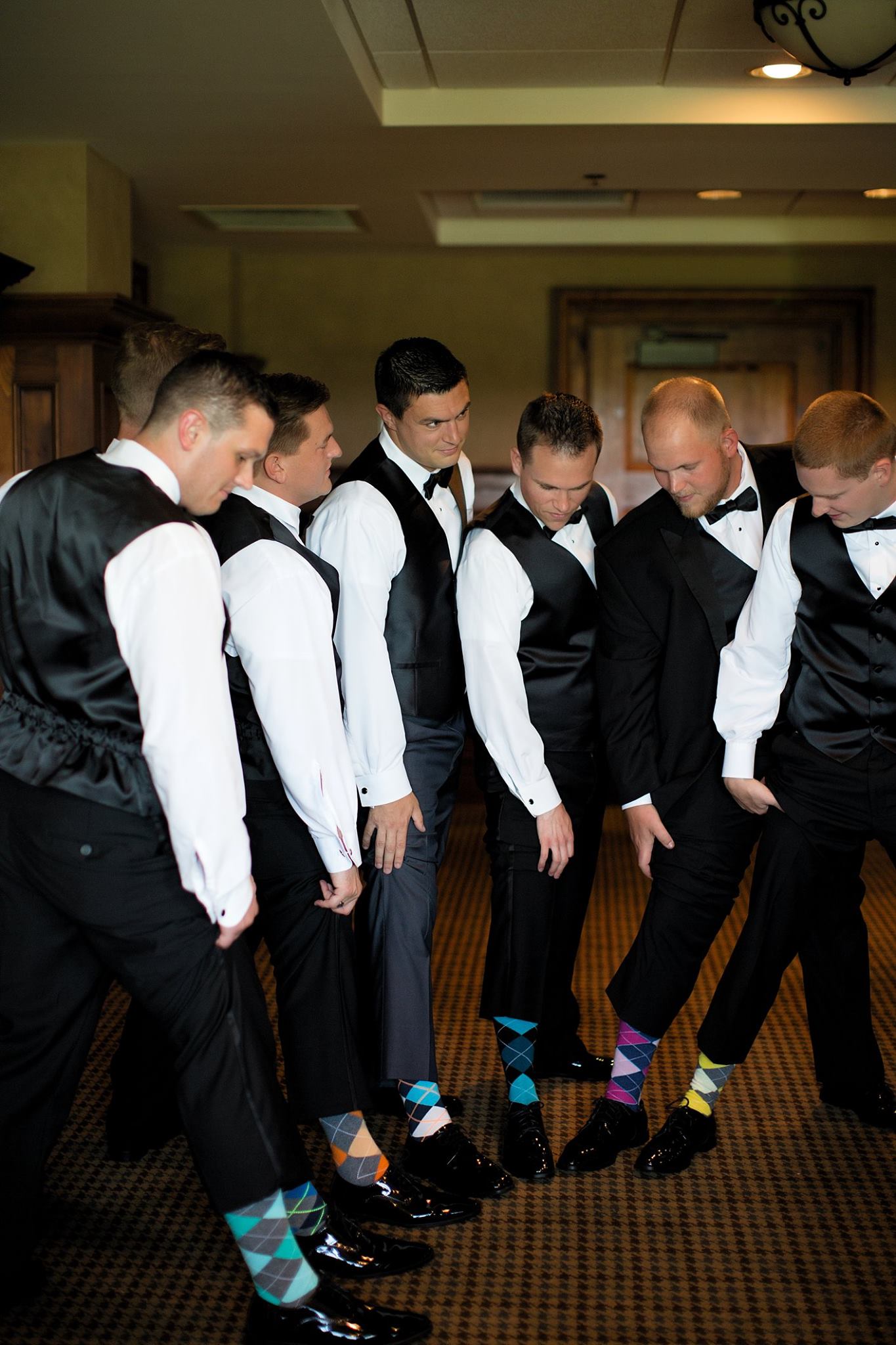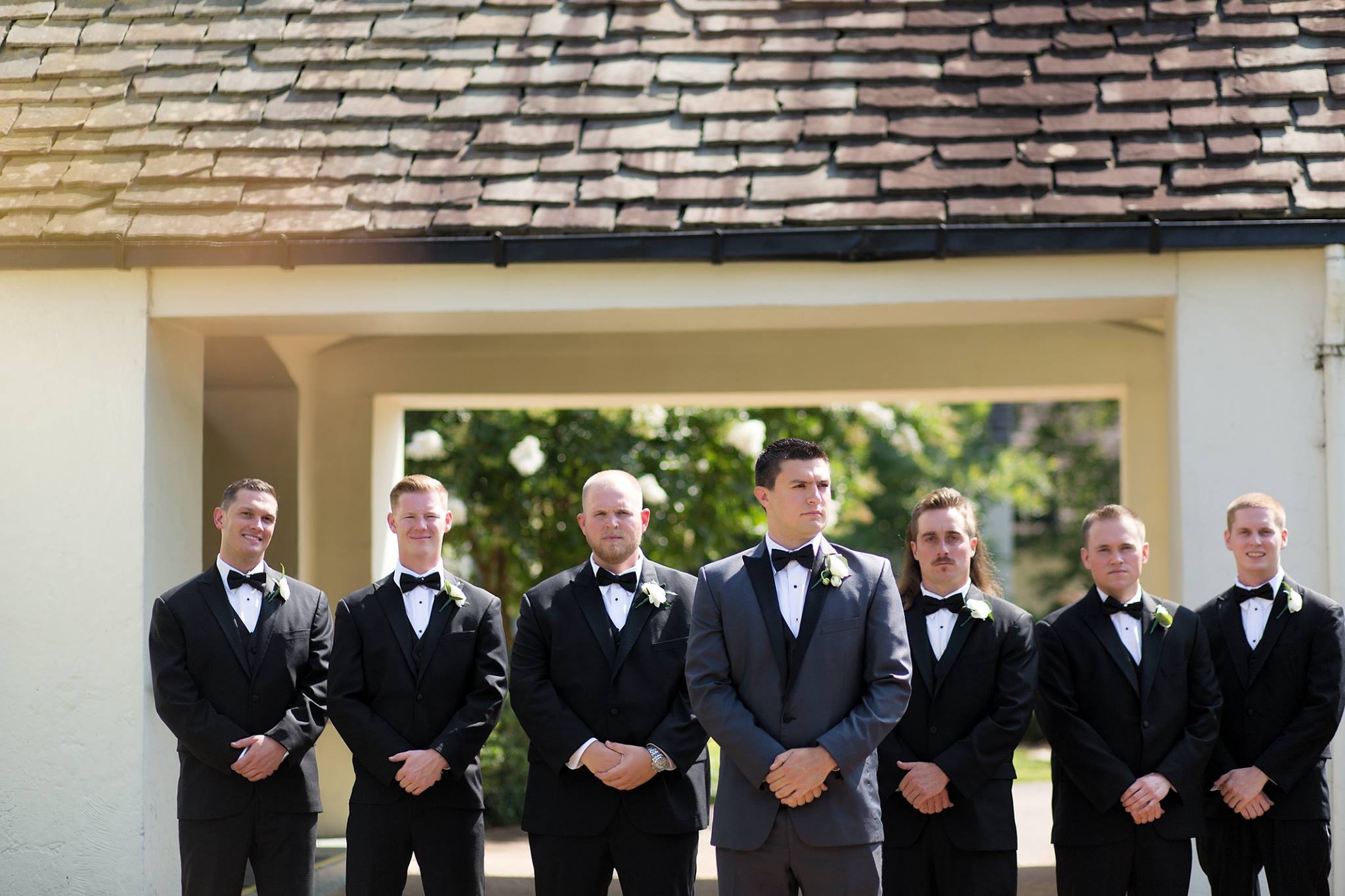 The groomsmen's tuxes were rented from Men's Wearhouse.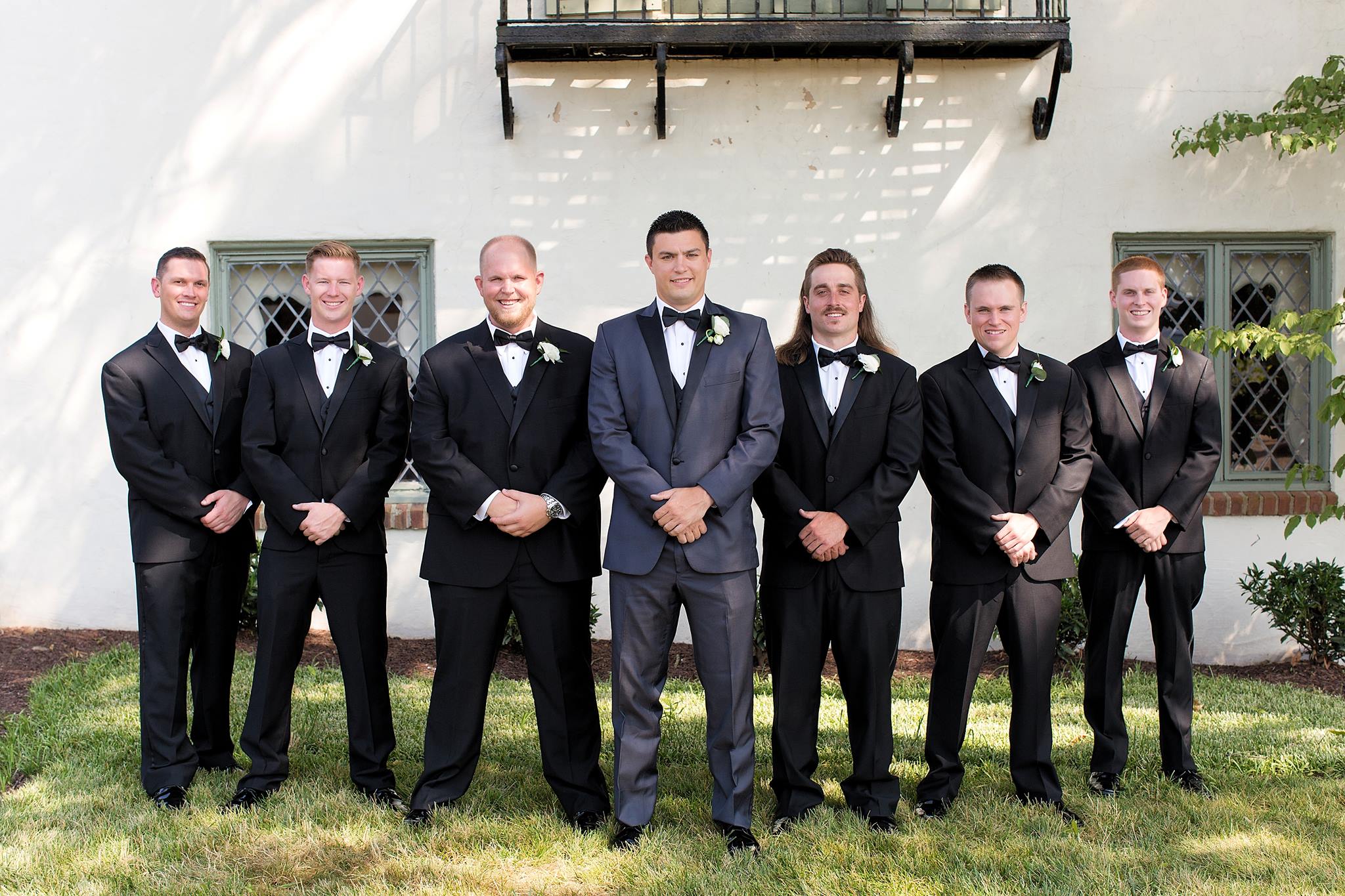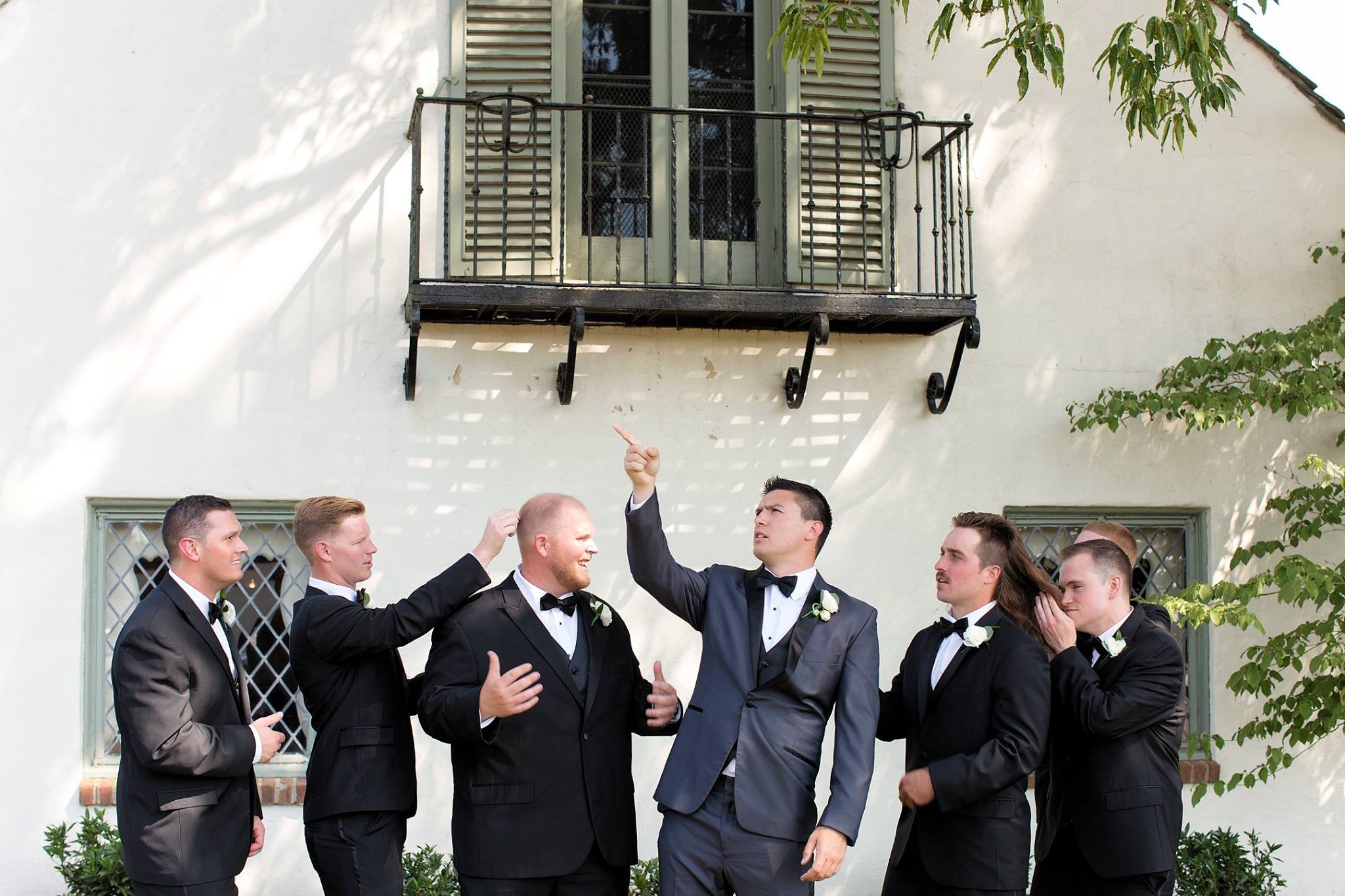 Groomsmen Introductions: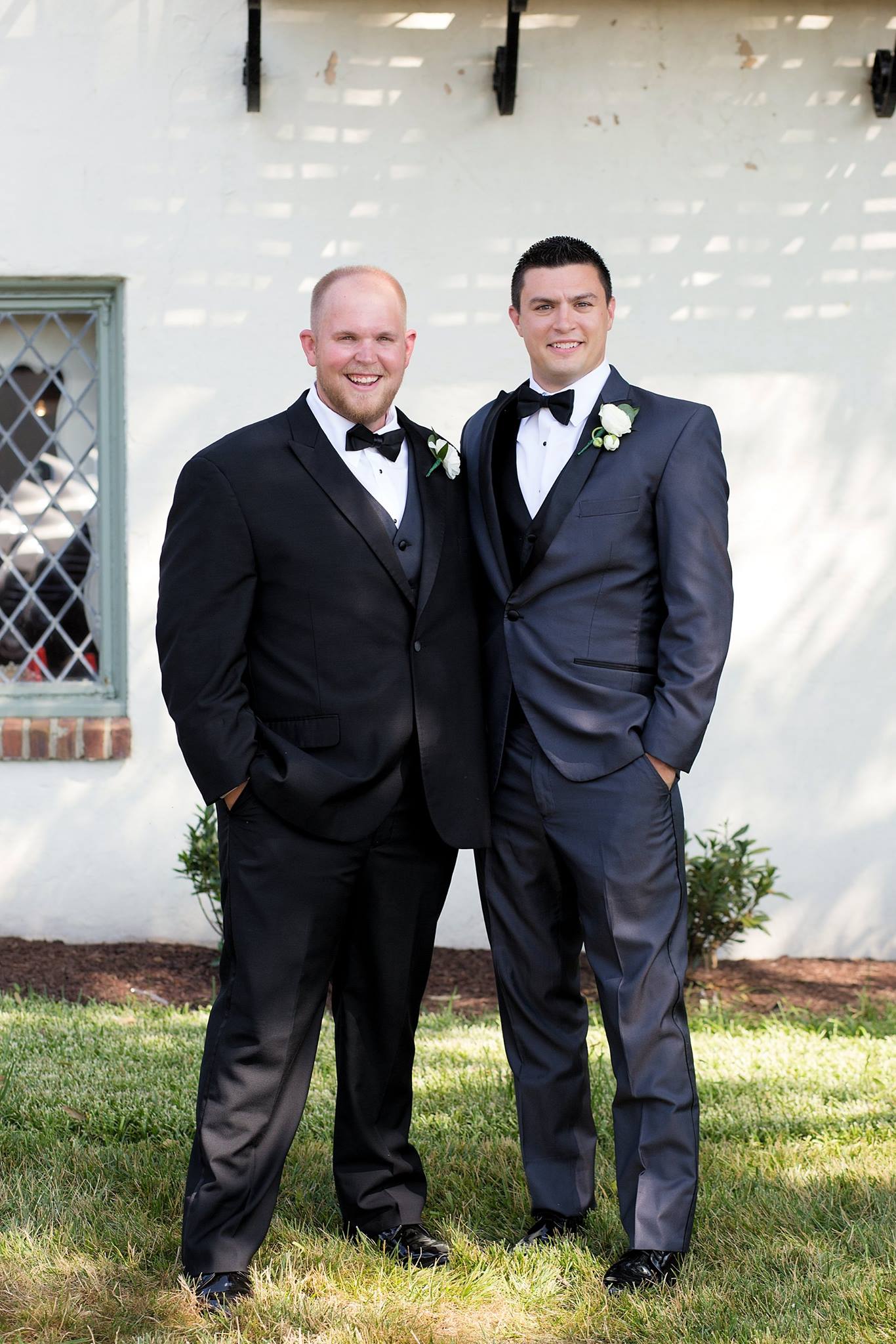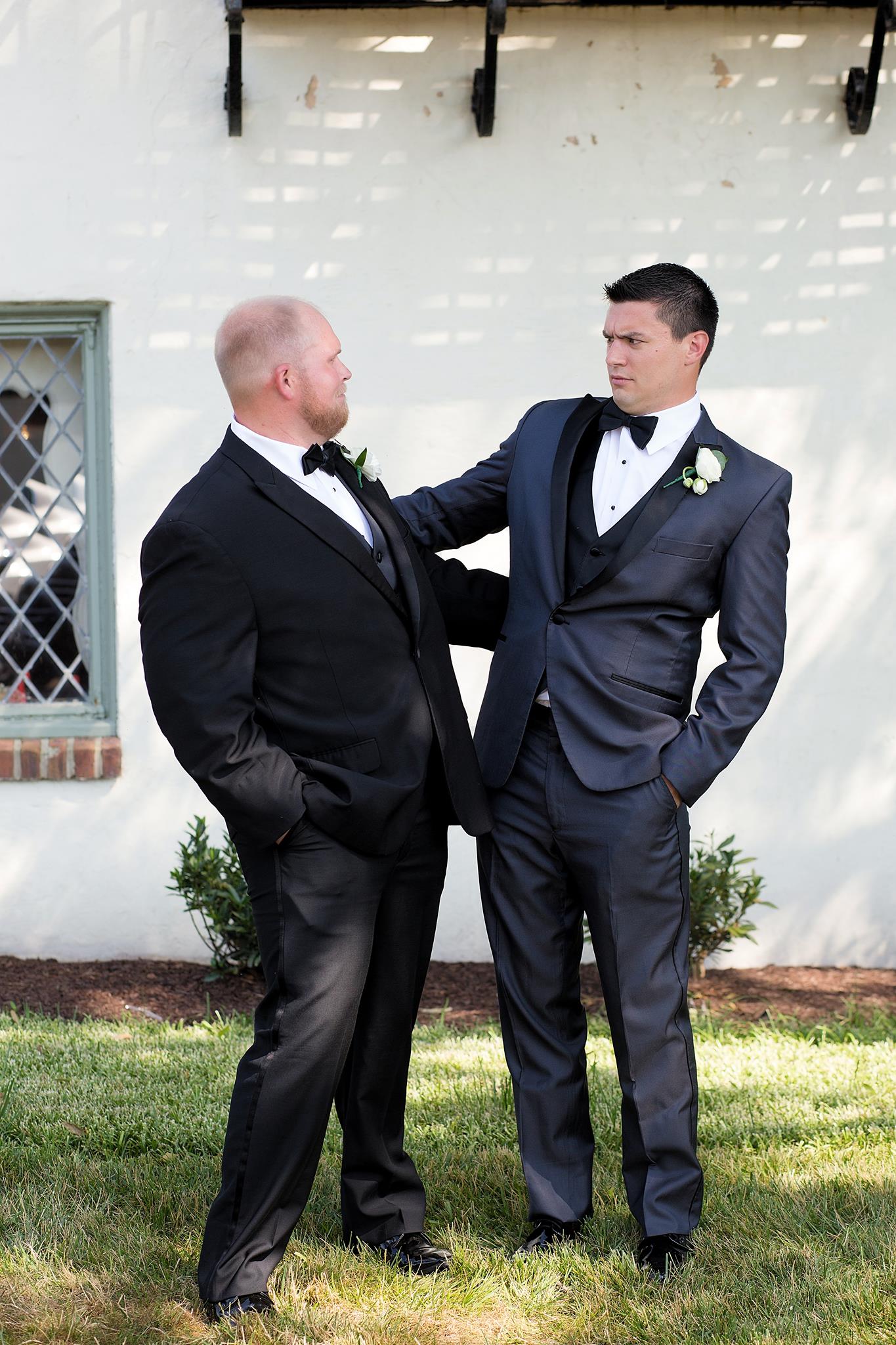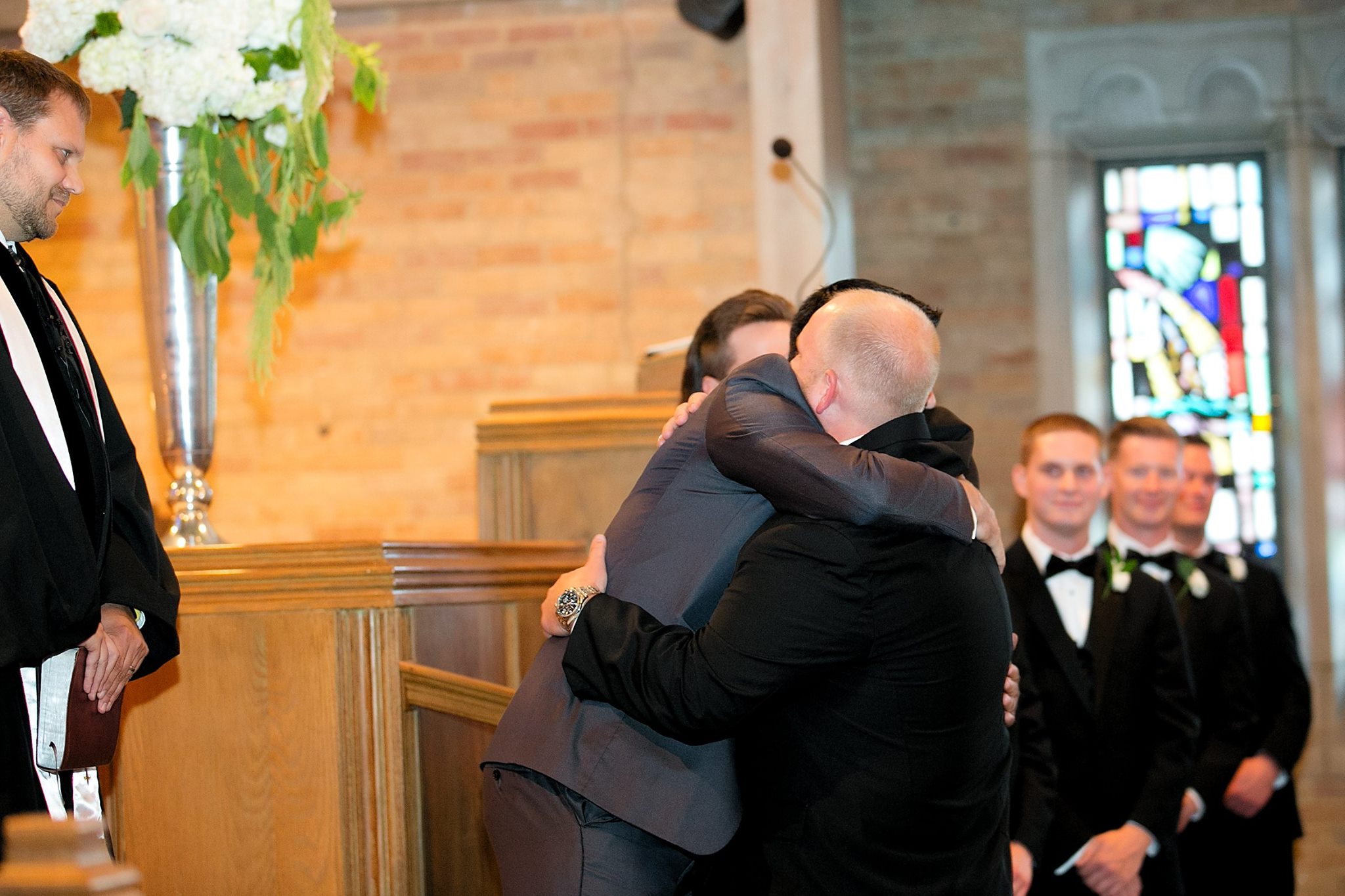 First up is Mac – one of TJ's best men. Teej and Mac grew up together and have been pretty inseparable their whole lives. Mac is such a fun-loving dude and always knows how to have a good time! This guy is as good as GOLD you guys, annnnd he's single ladies – just sayin' 🙂
Fun Fact: Mac is also a photographer, so feel free to contact me if you are looking for a great wedding/engagement photographer!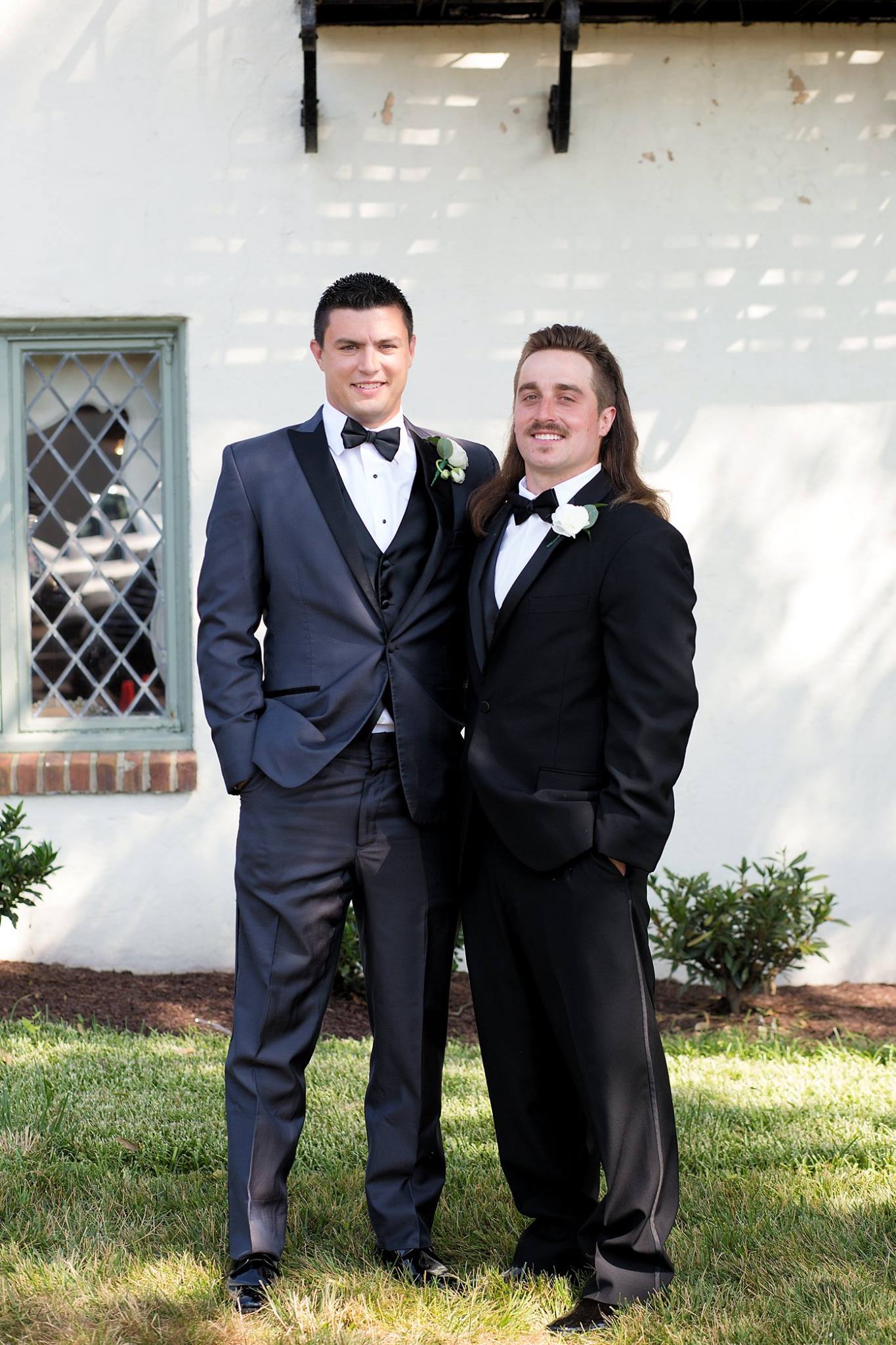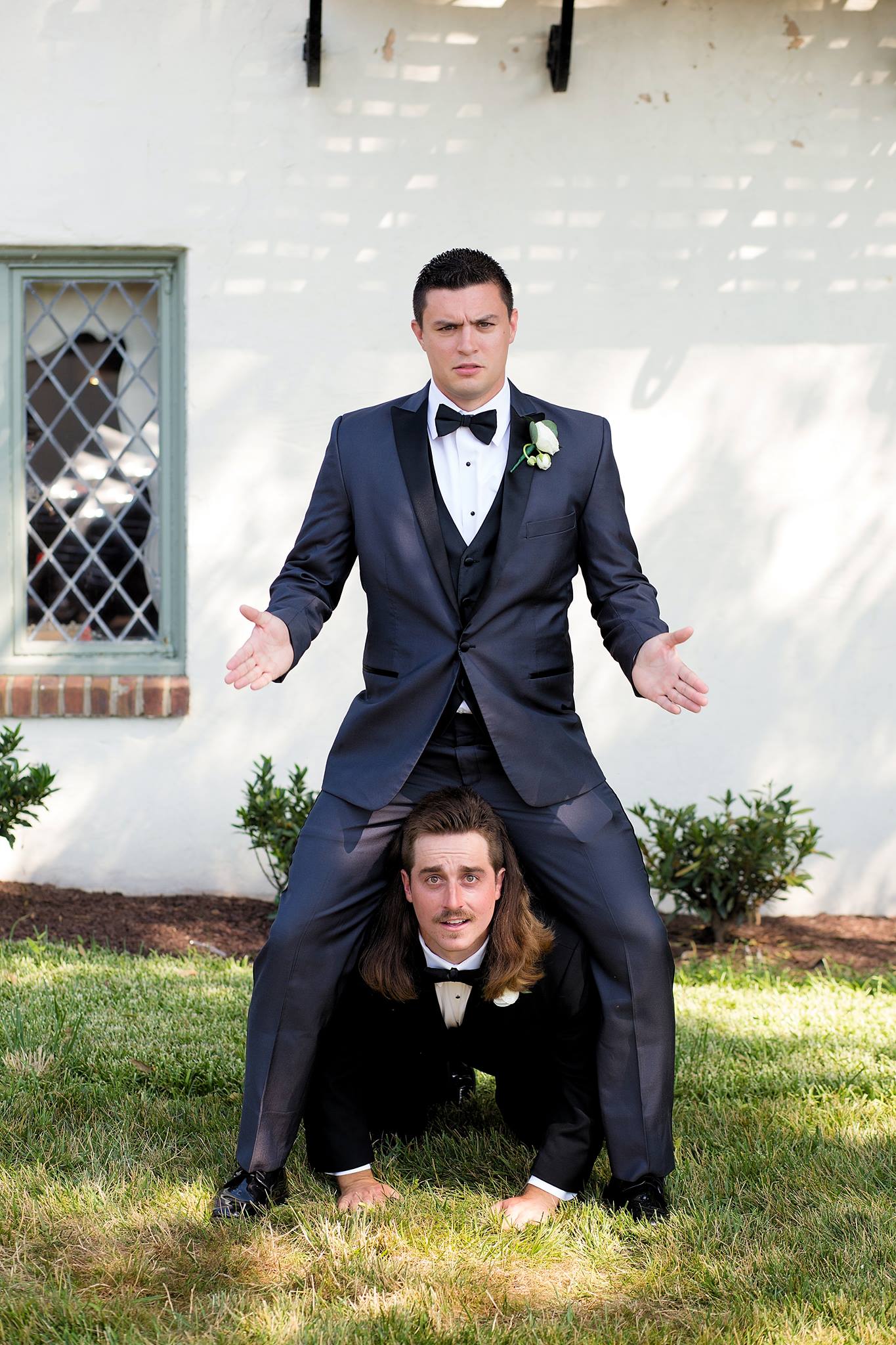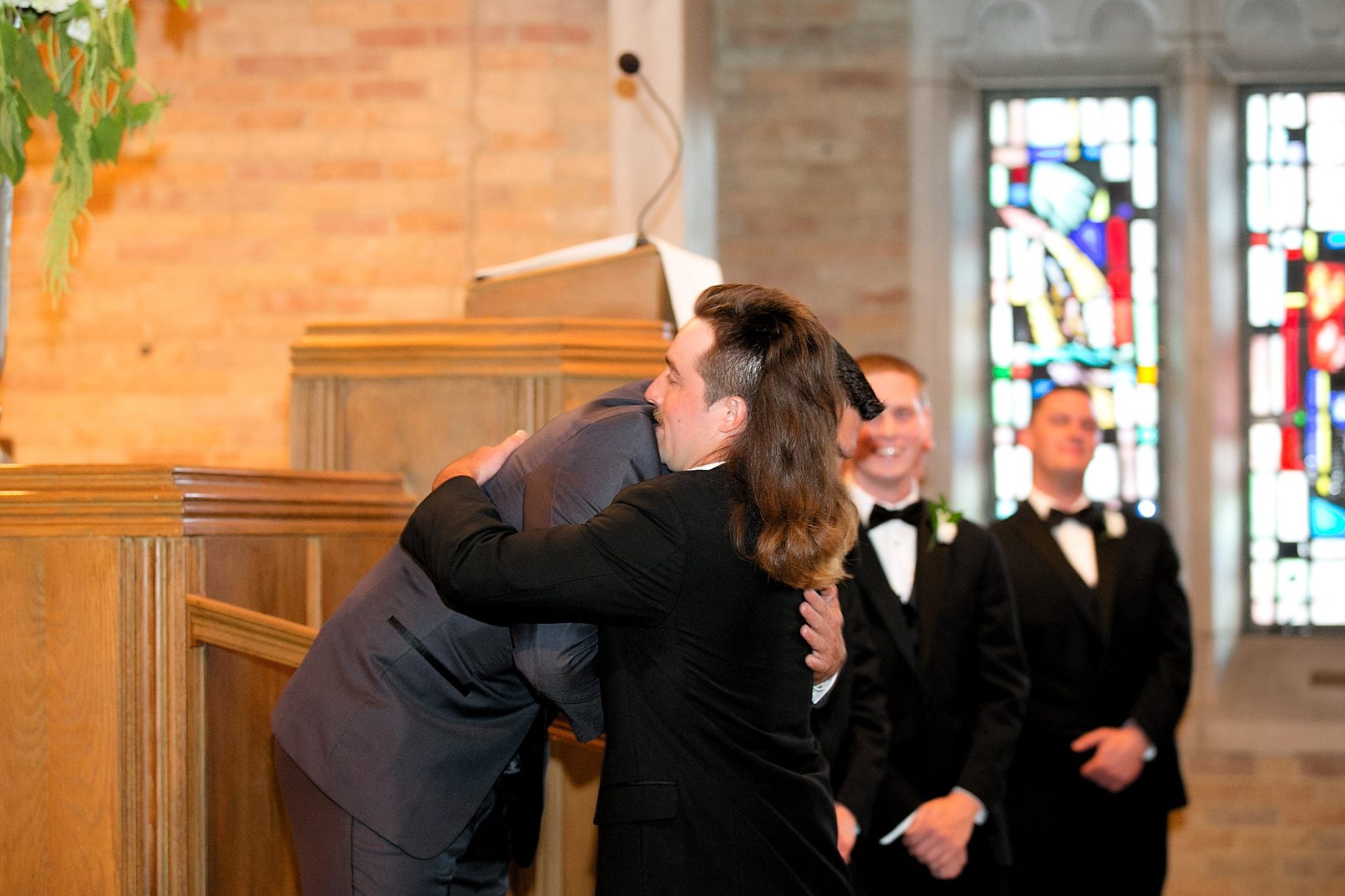 Next up is Willie – TJ's other best man. Also known as mullet man. Yes, I allowed this mullet to walk down the aisle in our wedding! I get asked that question a lot haha. If you knew this guy, you would know why he chose to wear a mullet for our big day! Back story: The day Teej and I got engaged, Willie said he was going to grow his hair out and cut it in a mullet right before the wedding, and of course I was like 'okay yeah whatever' and let's just say that everyone knows Willie as being a man of his word & of course, a jokester … so yep, it was nothing new when it came to our wedding day! I found out on the night of our rehearsal, and honestly, I thought it was hilarious!
Fun Fact: Willie is insanely (naturally) athletic. If you ever watch my snaps or InstaStories of us on the lake this summer, you'll probably see him doing some crazy tricks on the wakeboard!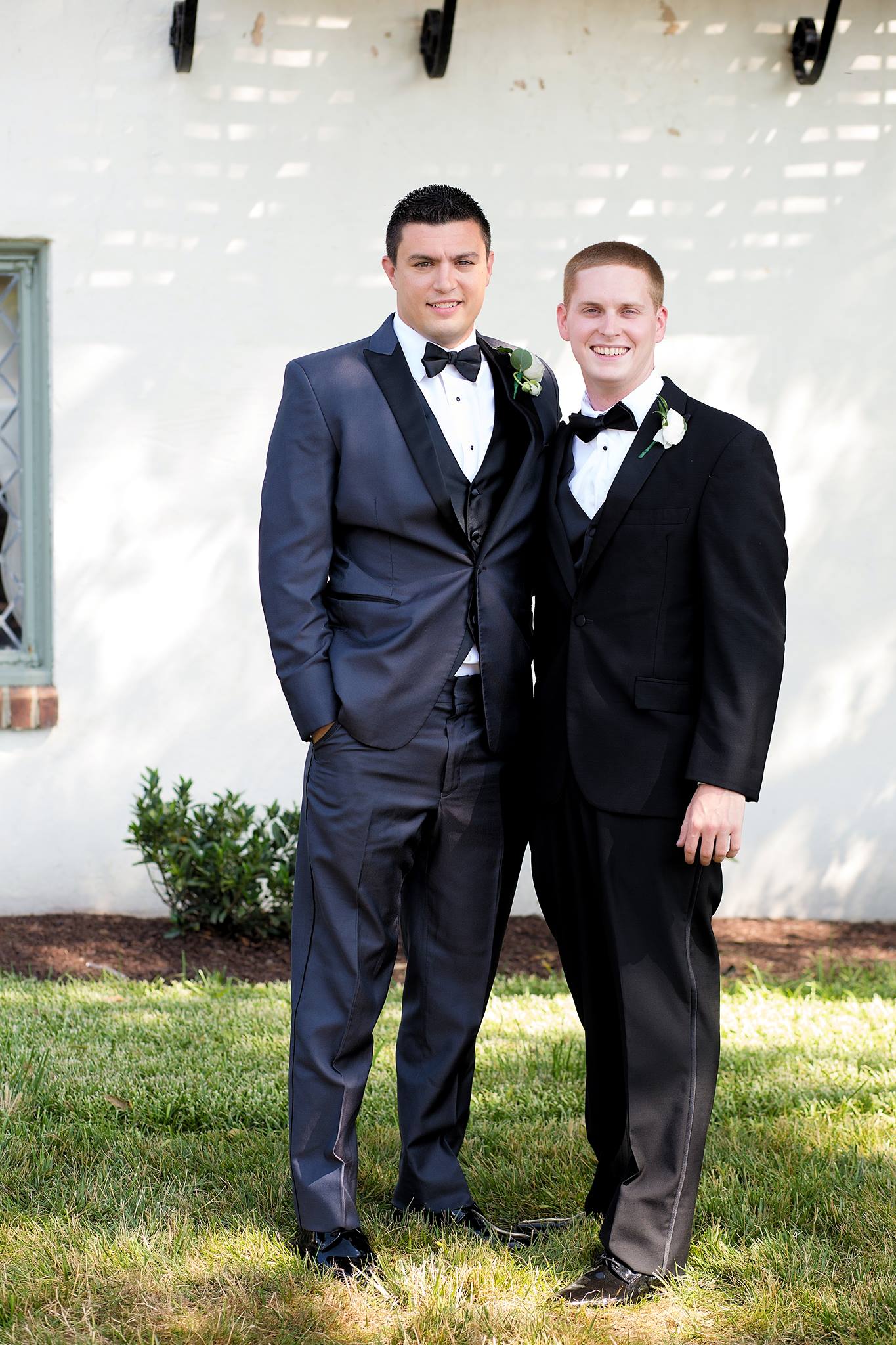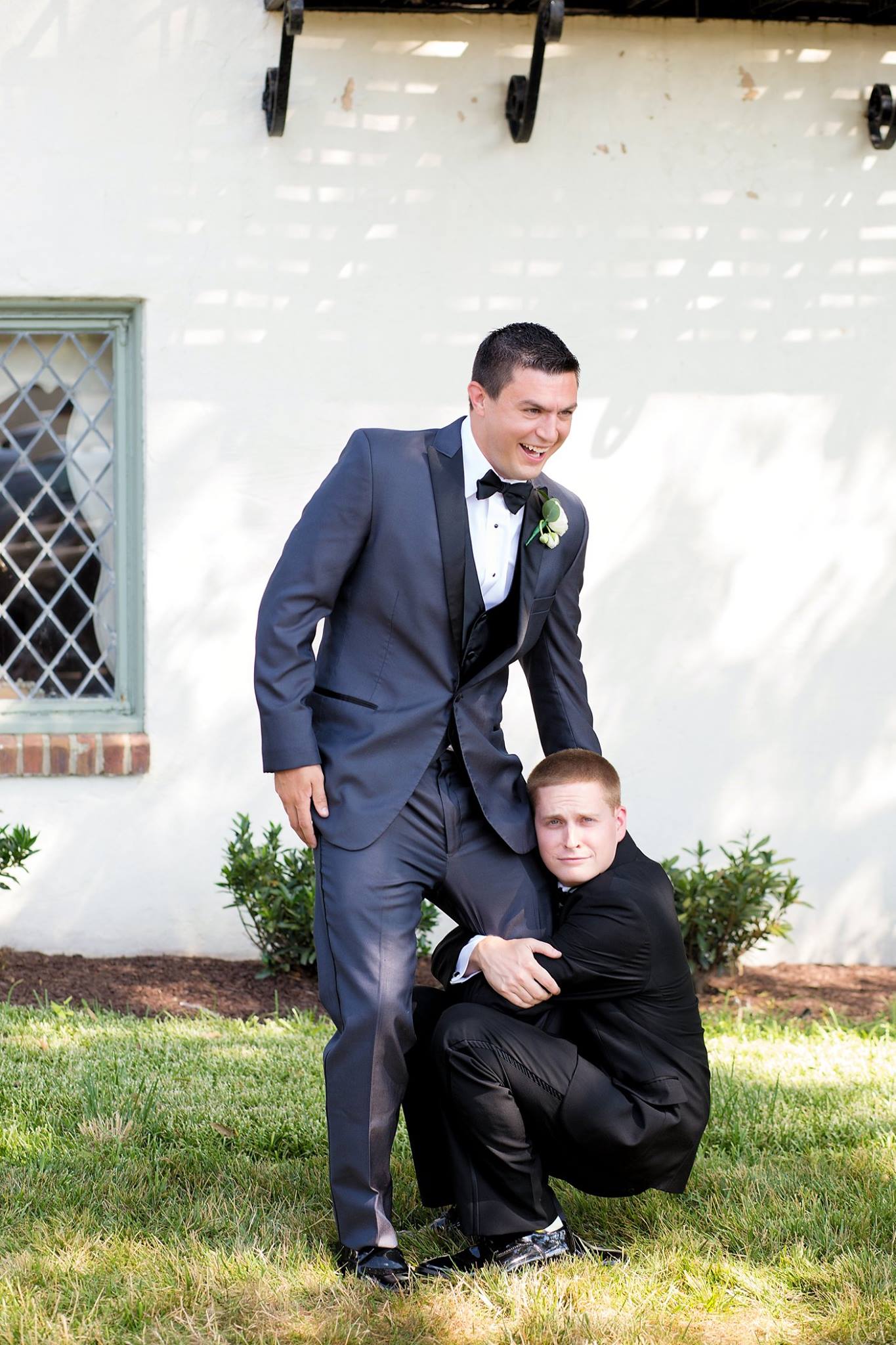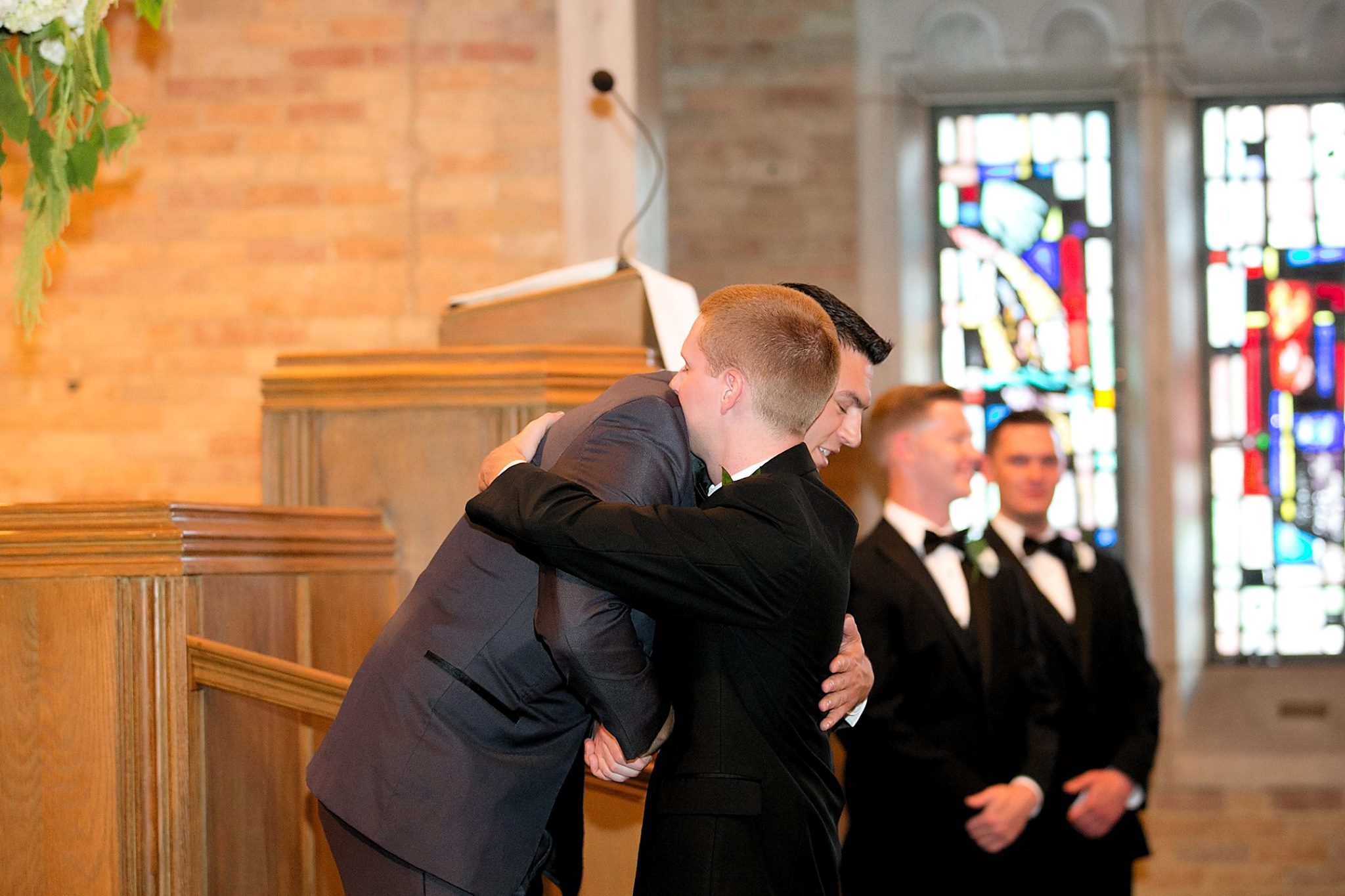 This is Mathew – aka Tripod. Mathew was one of TJ's college roommates, and actually they were roommates up until we got married (I had to kick Mathew out – haha jk, kinda). Ever since I met Mathew, he's become just like a brother to me – he comes to our family birthdays, holidays and everything in between. Also, I'm sure y'all have seen the little brown dachshund, Ace, in my Snaps or on my IG, so Mathew is Ace's owner – he just shares him with us whenever he is out of town (which we love!).
Fun Fact: Mathew is really great at third-wheeling – hence the nickname 'Tripod' 😉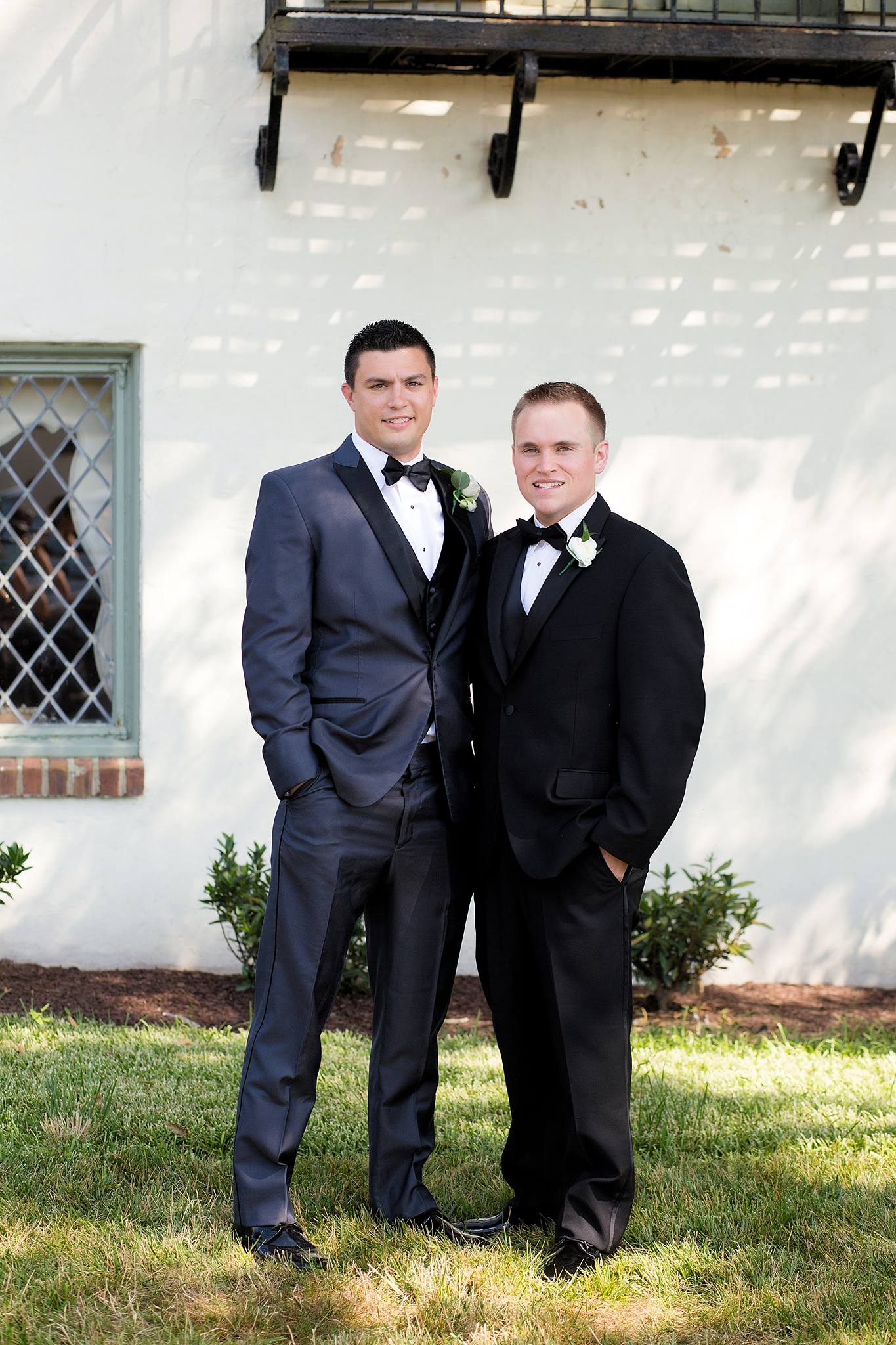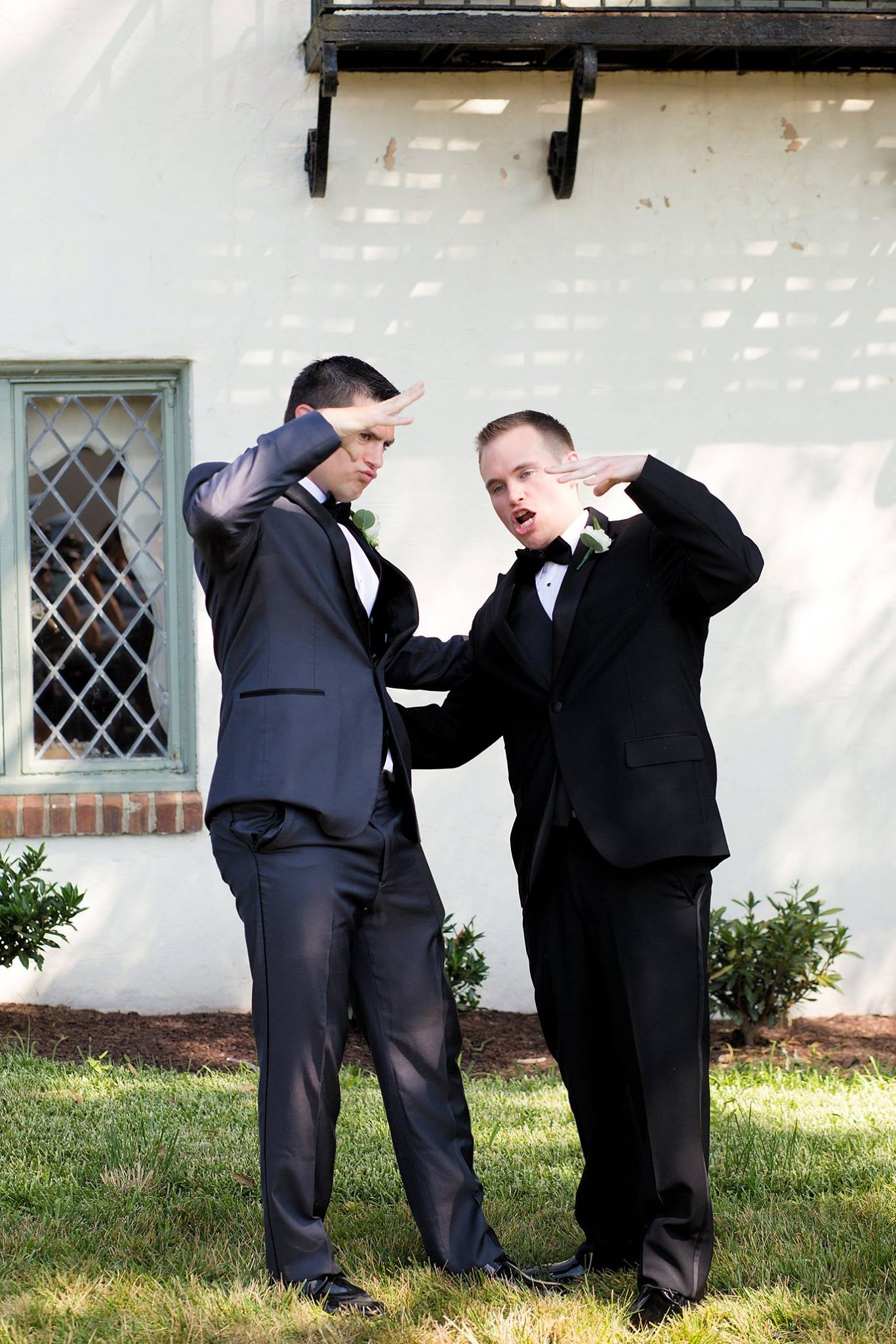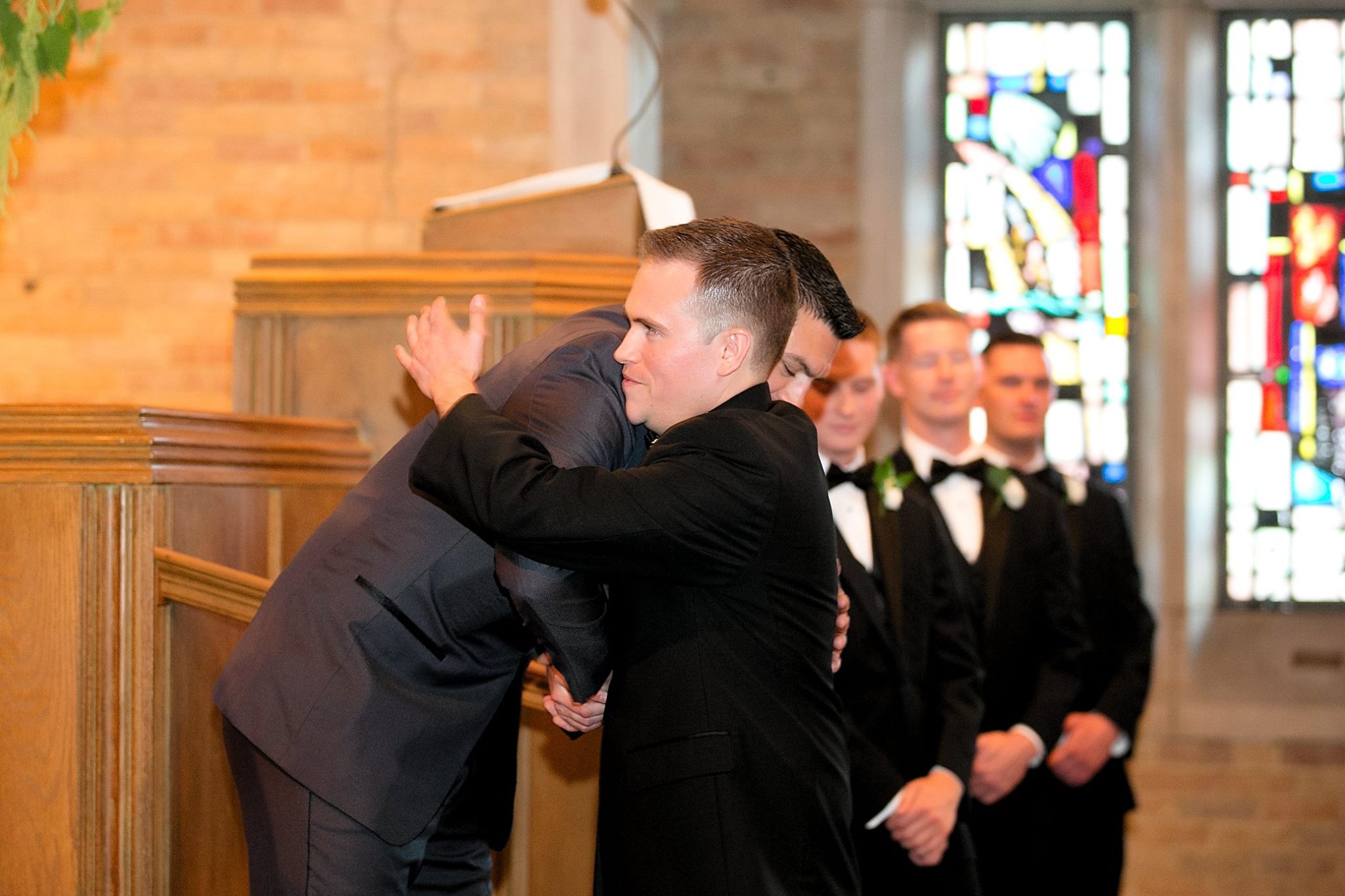 Next up is Cole – another one of TJ's college roommates! I first met Cole when the guys were still in college at UT, and now he is living in Washington DC. TJ actually introduced Cole to his wife, and they just got married this past August! She was also a UT Cheerleader – such a small world!
Fun Fact: Cole can SING. Like really sing y'all. This guy has some killer pipes!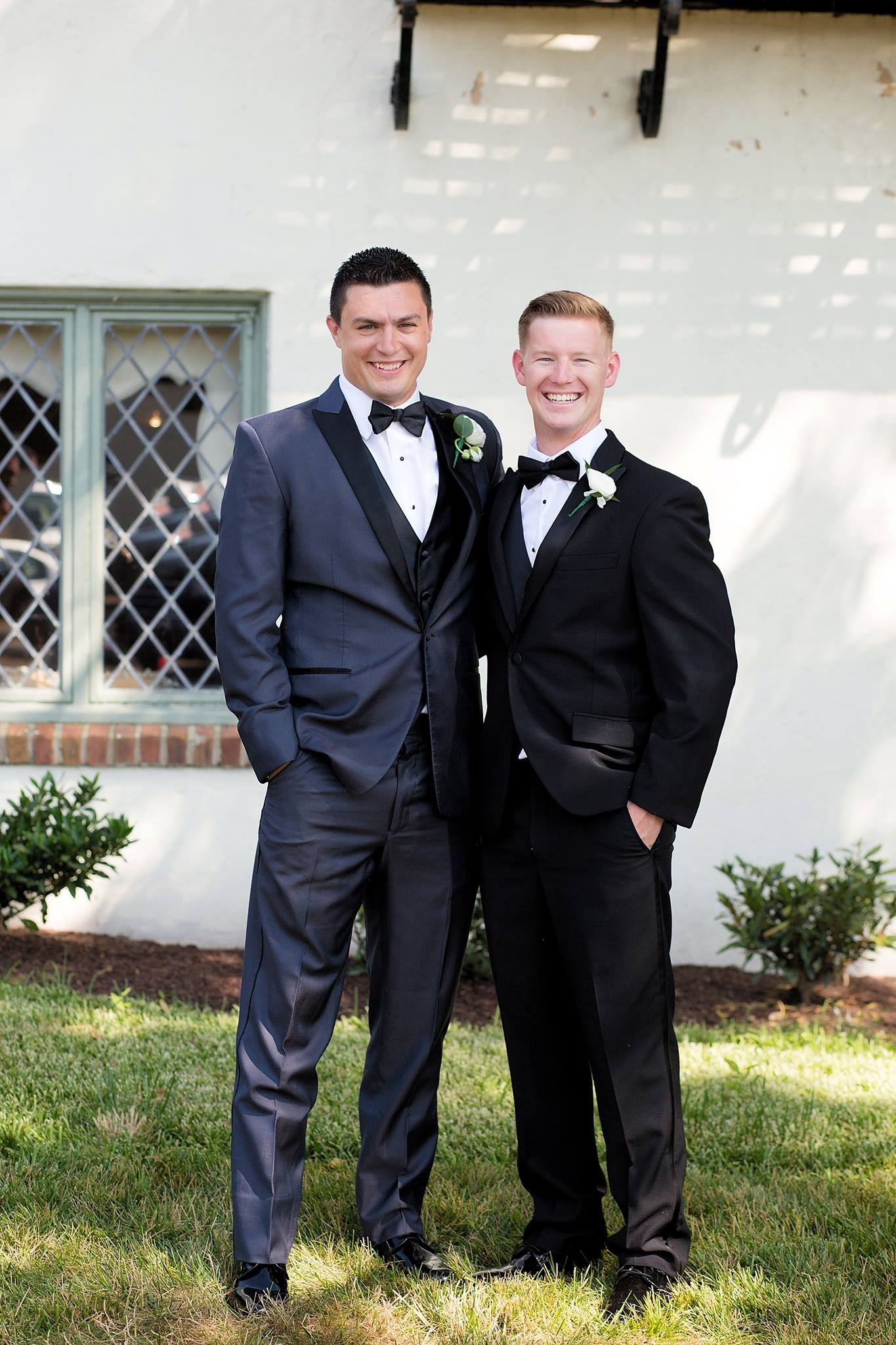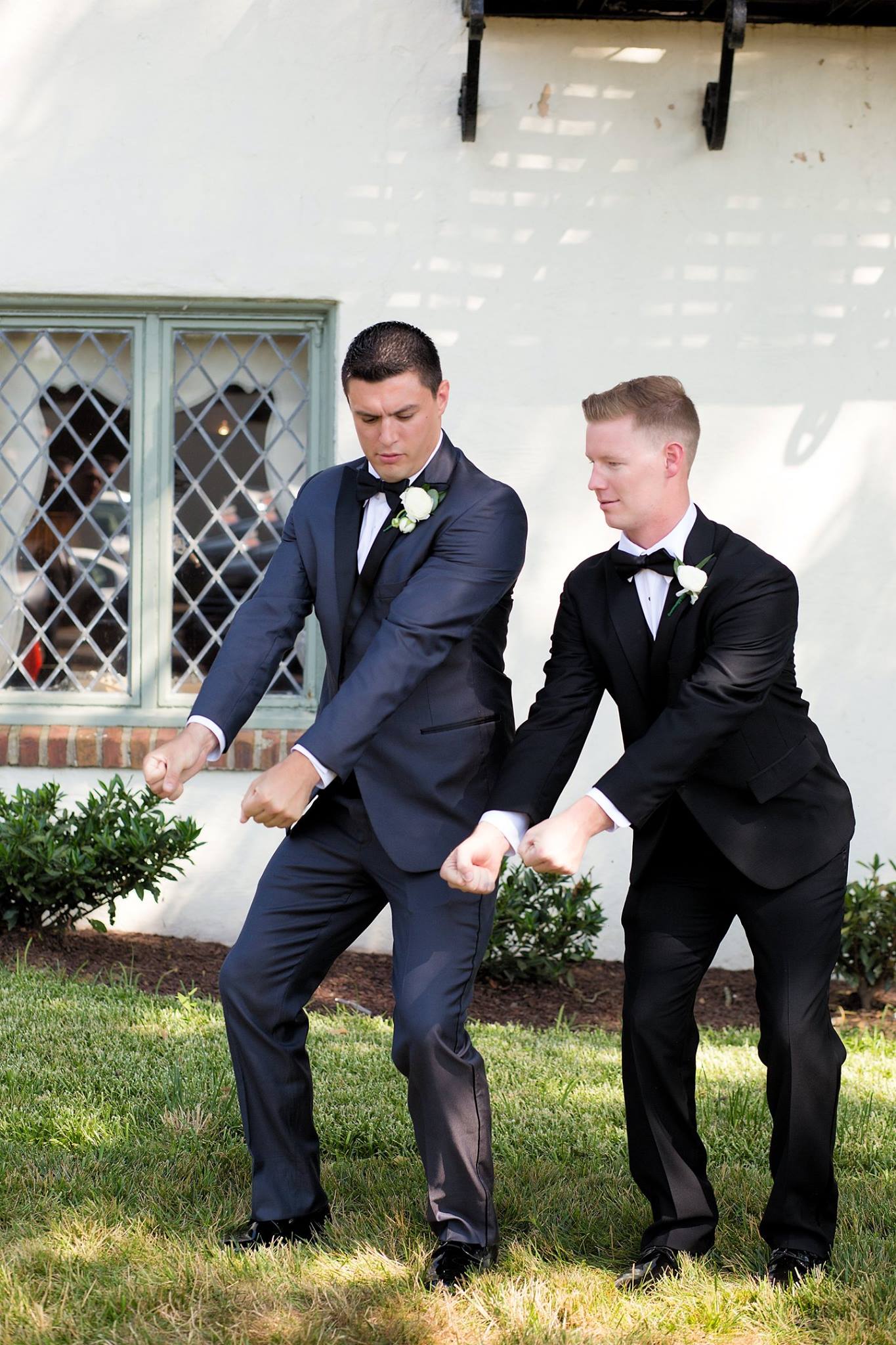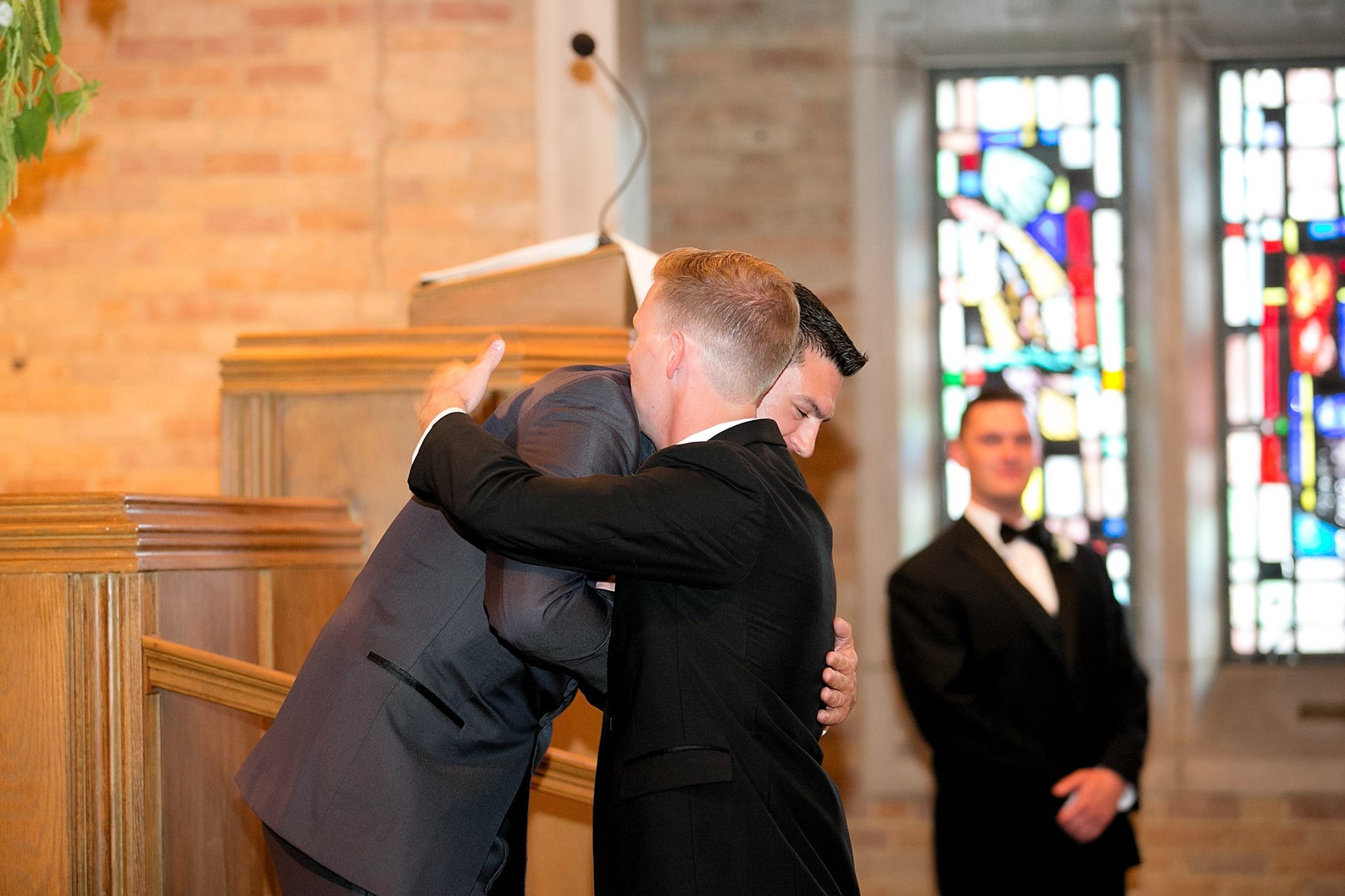 Next up is Landon – aka Landoniii! Landon and TJ cheered at UT together, and then I also cheered with Landon my freshmen year of college. Landon is one of the funniest people that you'll meet! I also cheered with his brother, Justin, at UT!
Fun Fact: Landon's mom owns a bakery, and she baked some of our amazing desserts for our wedding! Everyone is still raving about her tiramisu shots!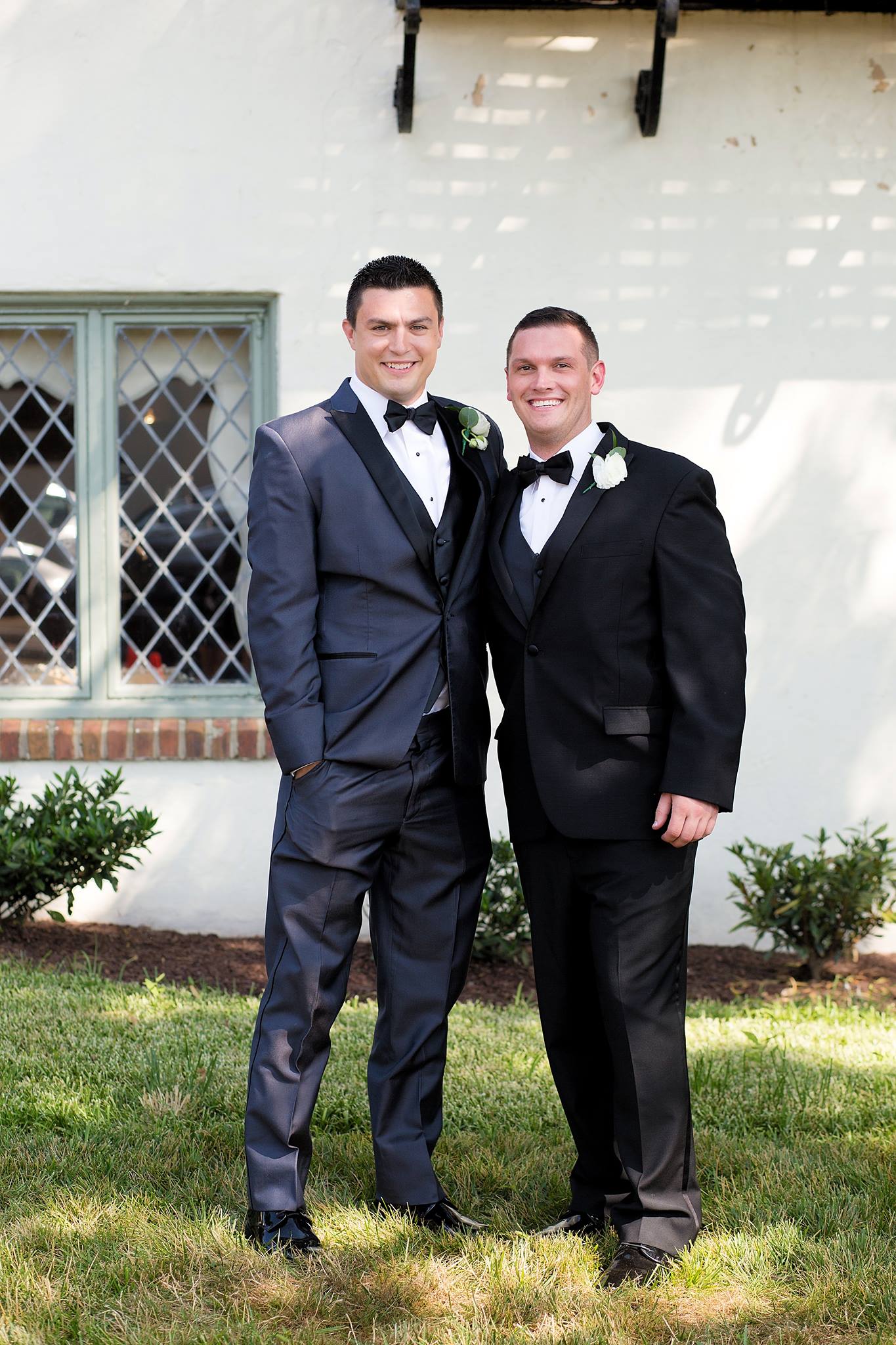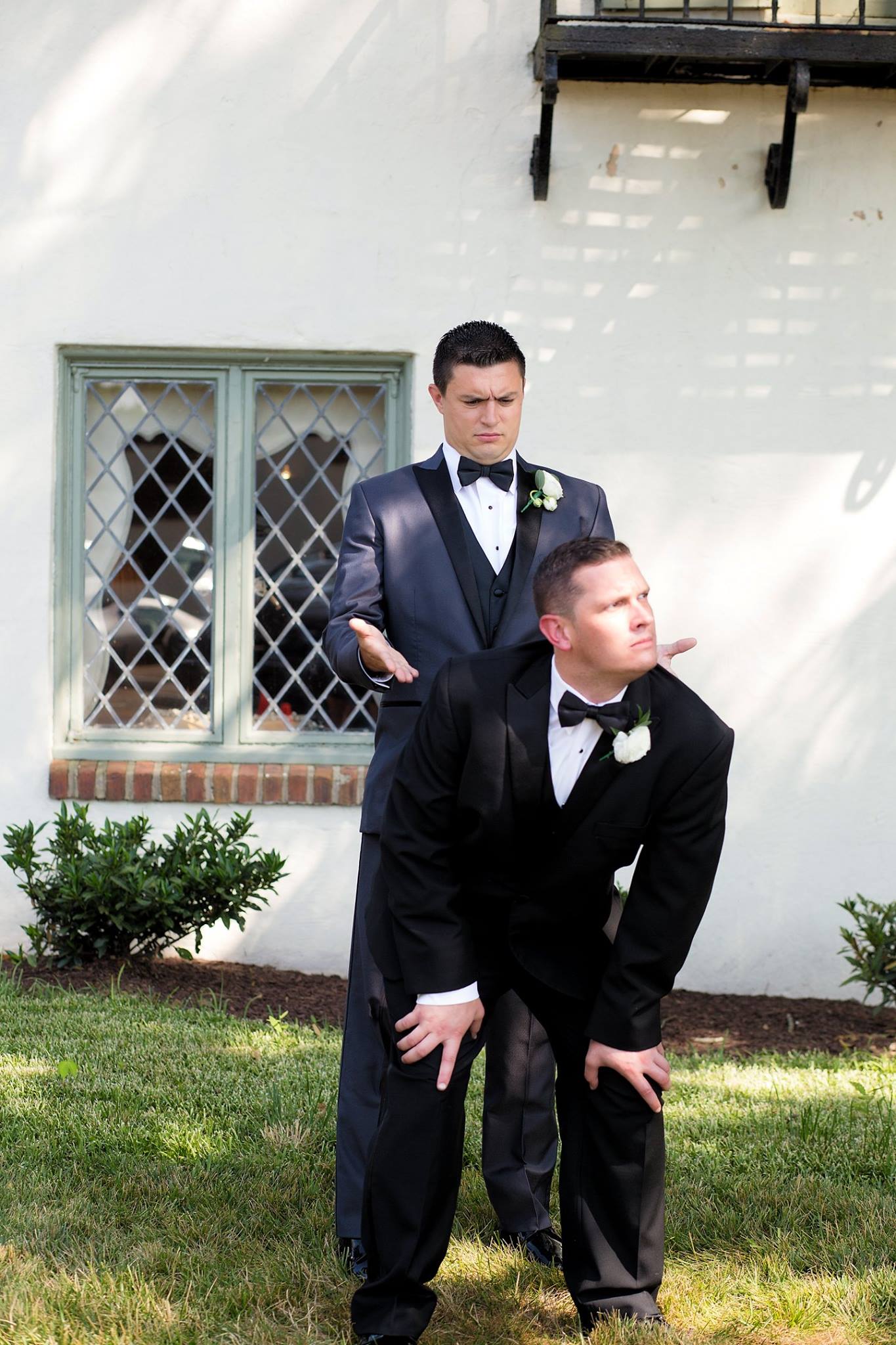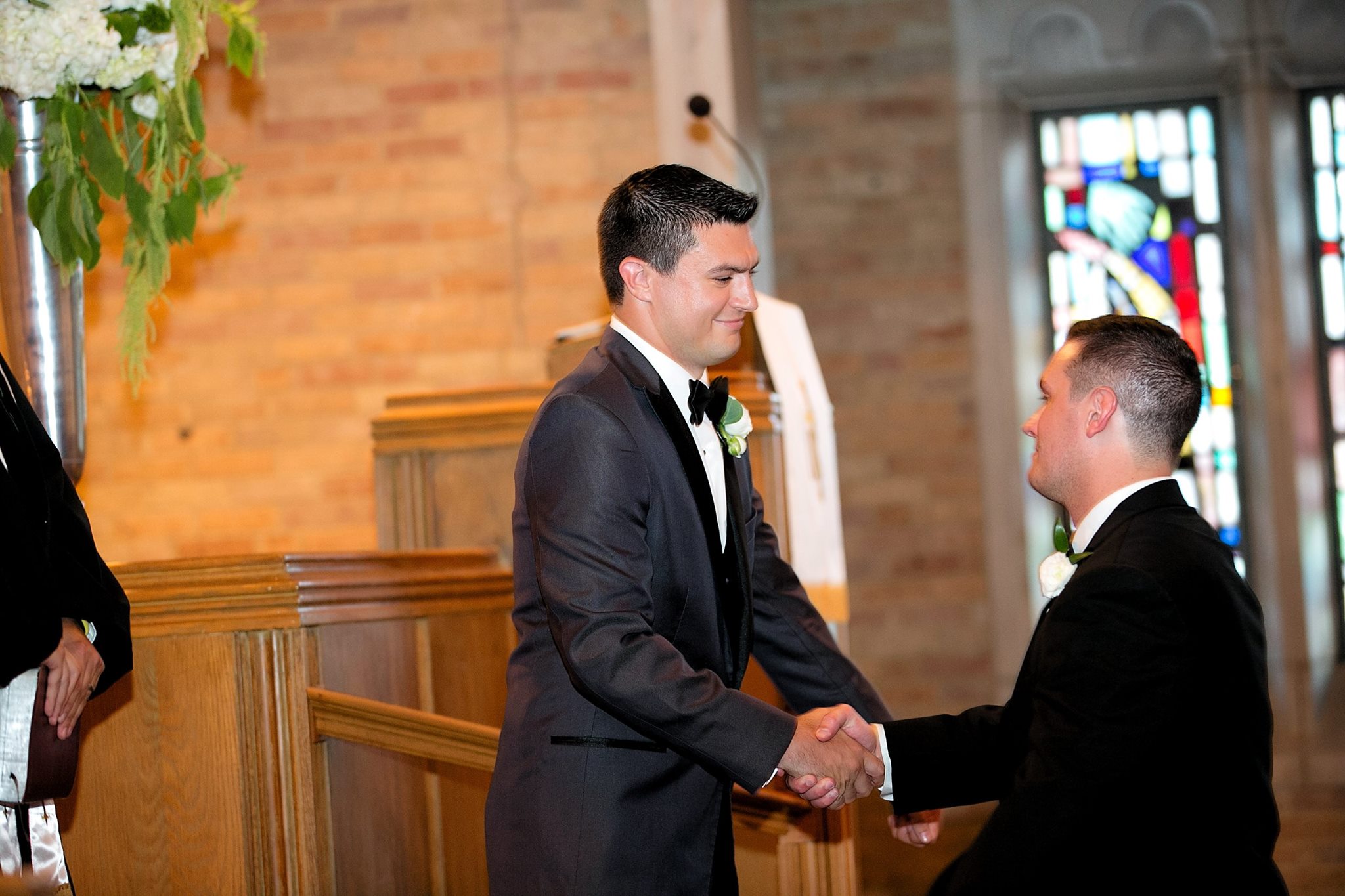 This is Justin – aka Coffey. TJ has known Justin for most of his life. I first met Justin a few years ago and instantly knew that this dude would be super goofy and sweet at the same time!
Fun Fact: Justin is a fireman!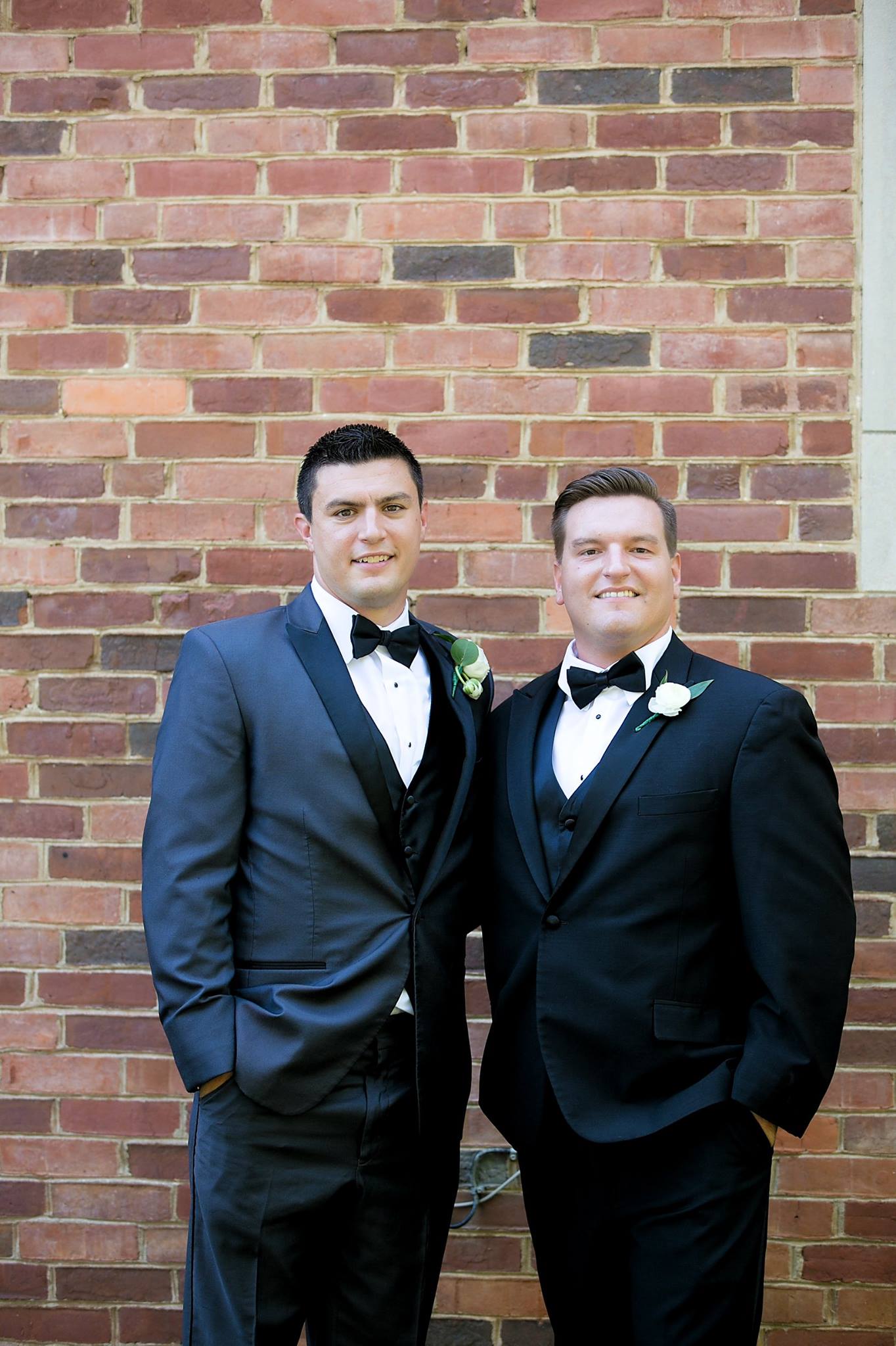 This is Jake, one of our ushers! Jake and TJ met at UT. They both cheered together, and then I also cheered with Jake my freshman year. Jake was even my coach for a year haha! This guy would do anything for anyone – so thankful that Teej and I get to call Jake our friend!
Fun Fact: I call Jake my 'bridesmaid for life' because he was literally like an honorary bridesmaid on the day of our wedding – plus he continues this so-called 'bridesmaid role' as an inside joke anytime we're together haha!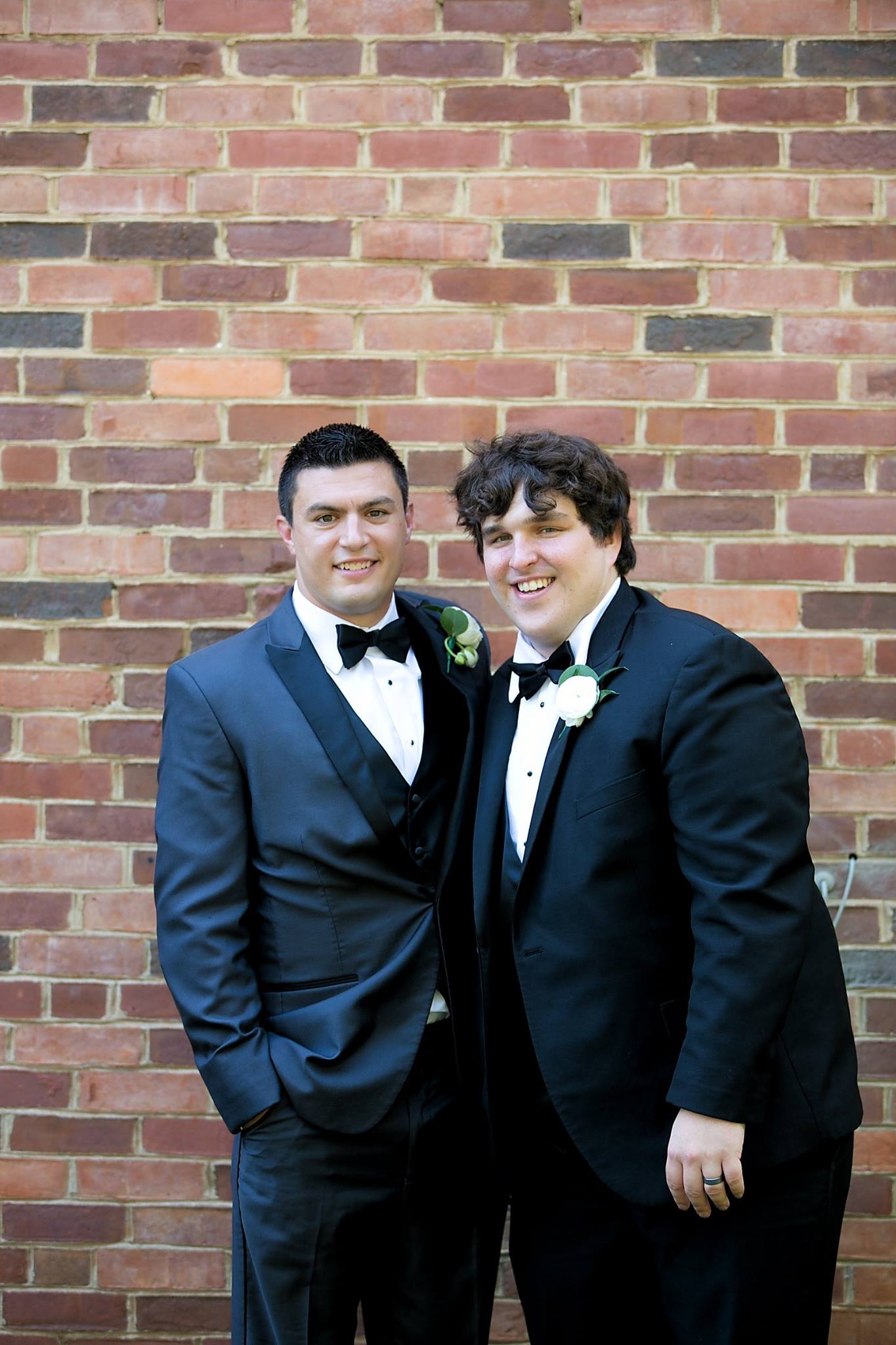 Next up is Josh, another one of our ushers! Josh is actually mine and TJ's brother-in-law! He's the closest thing I've ever had to a brother, and I love to see how happy he makes my sister. Sometimes these guys may have to put up with a lot of strong personality women in our family haha 😉 But they do it really well!! Love these guys!
Fun Fact: Josh is an amaaaaazing cook – especially on the grill. Like he should be a chef!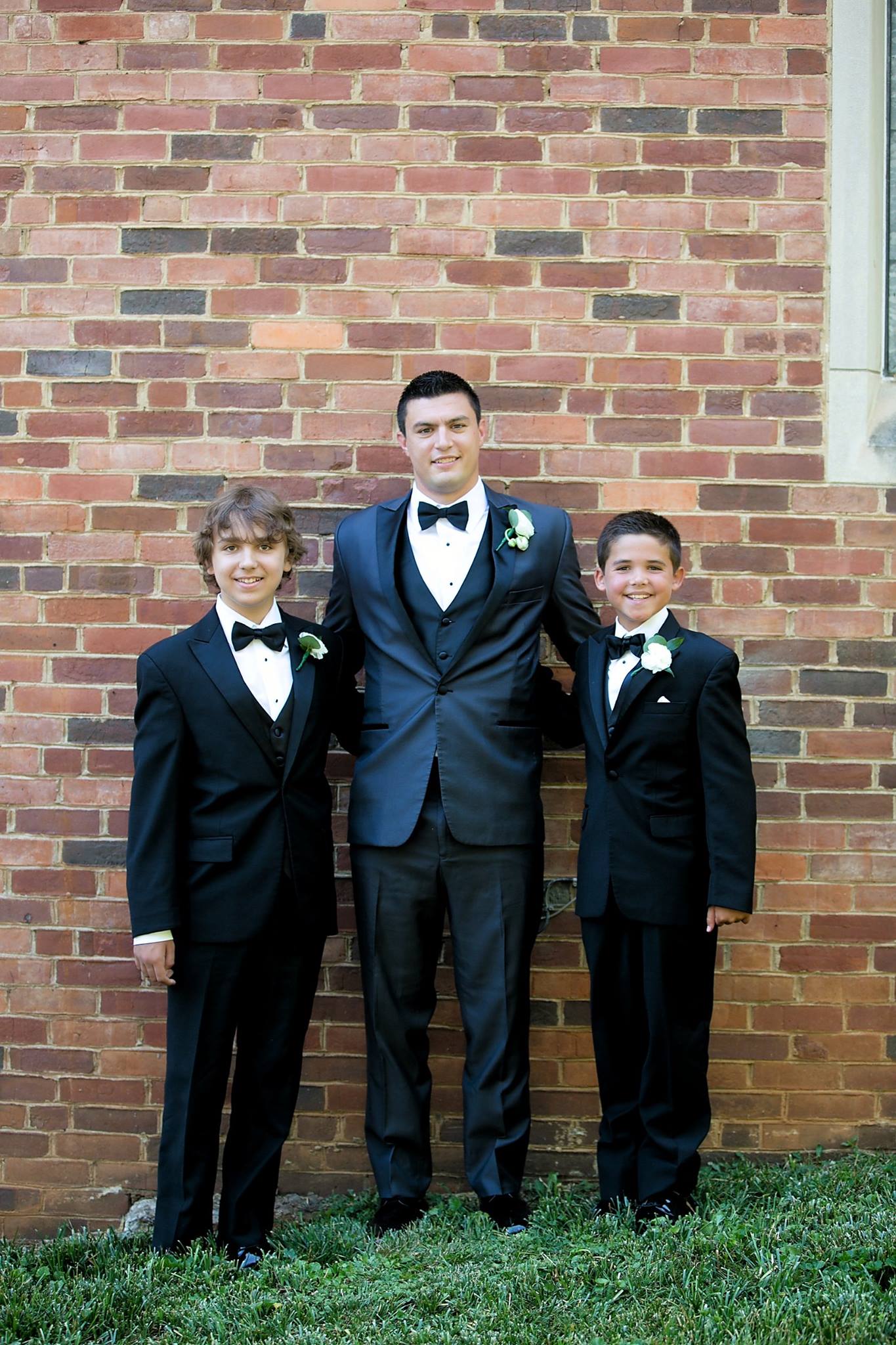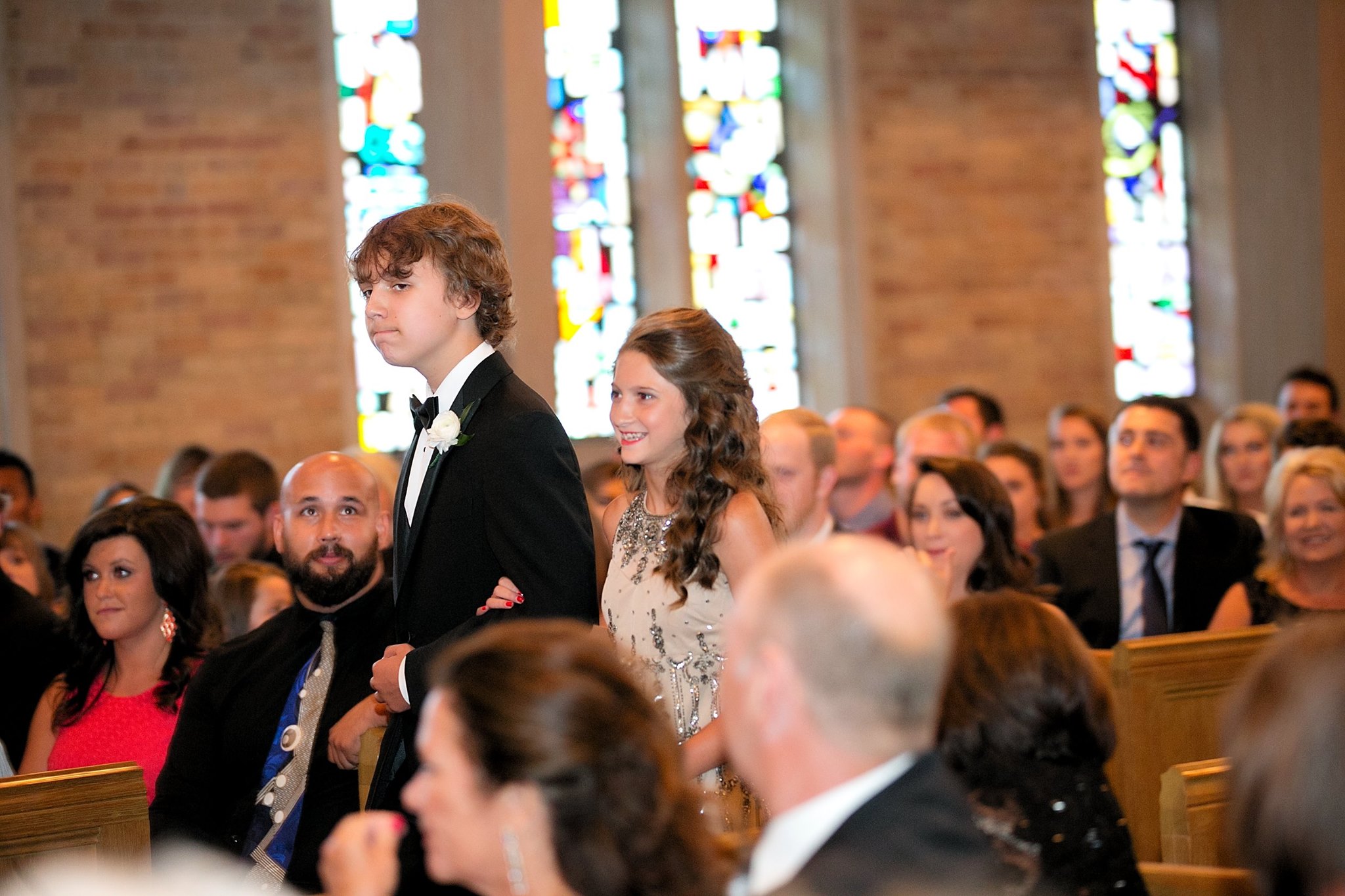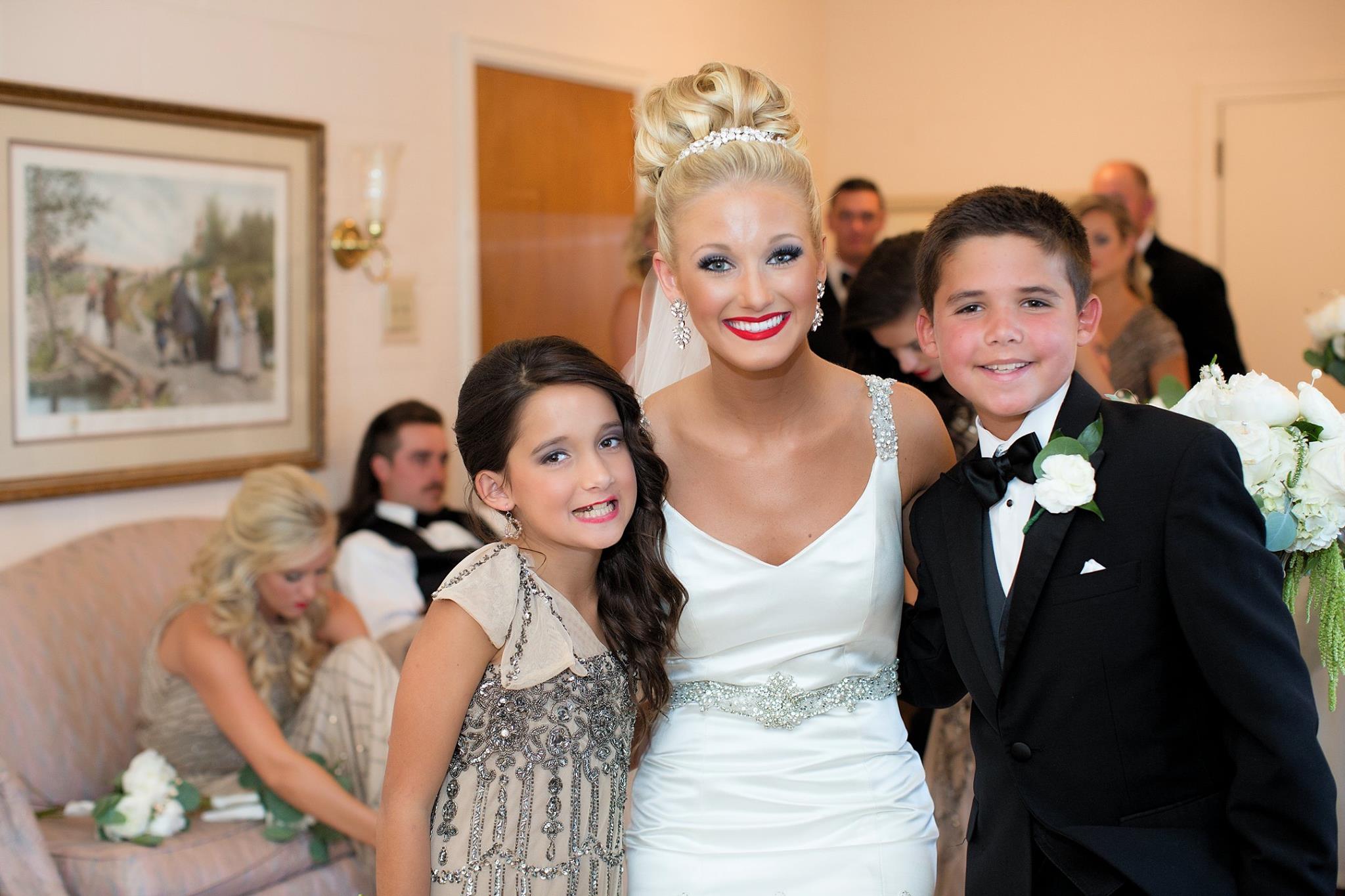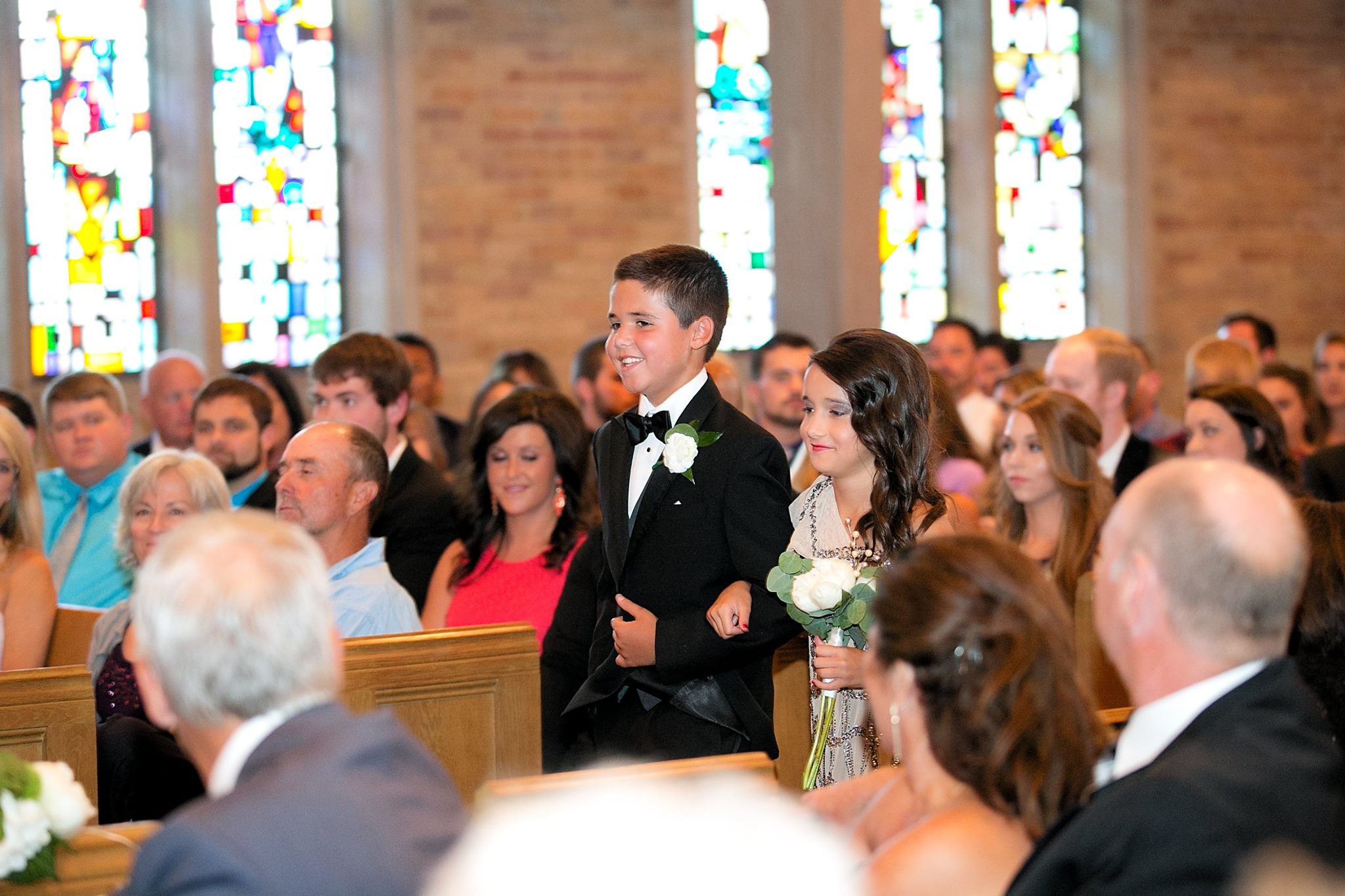 These are our junior groomsmen, Cade and Walker. Cade is my cousin, and he is the sweetest young man with a heart of gold. Not to mention, he is SO smart! Walker is Willow's, twin brother! I talked about Willow in this post. Walker is so athletic and so sweet! These guys are two of the finest young men that we know!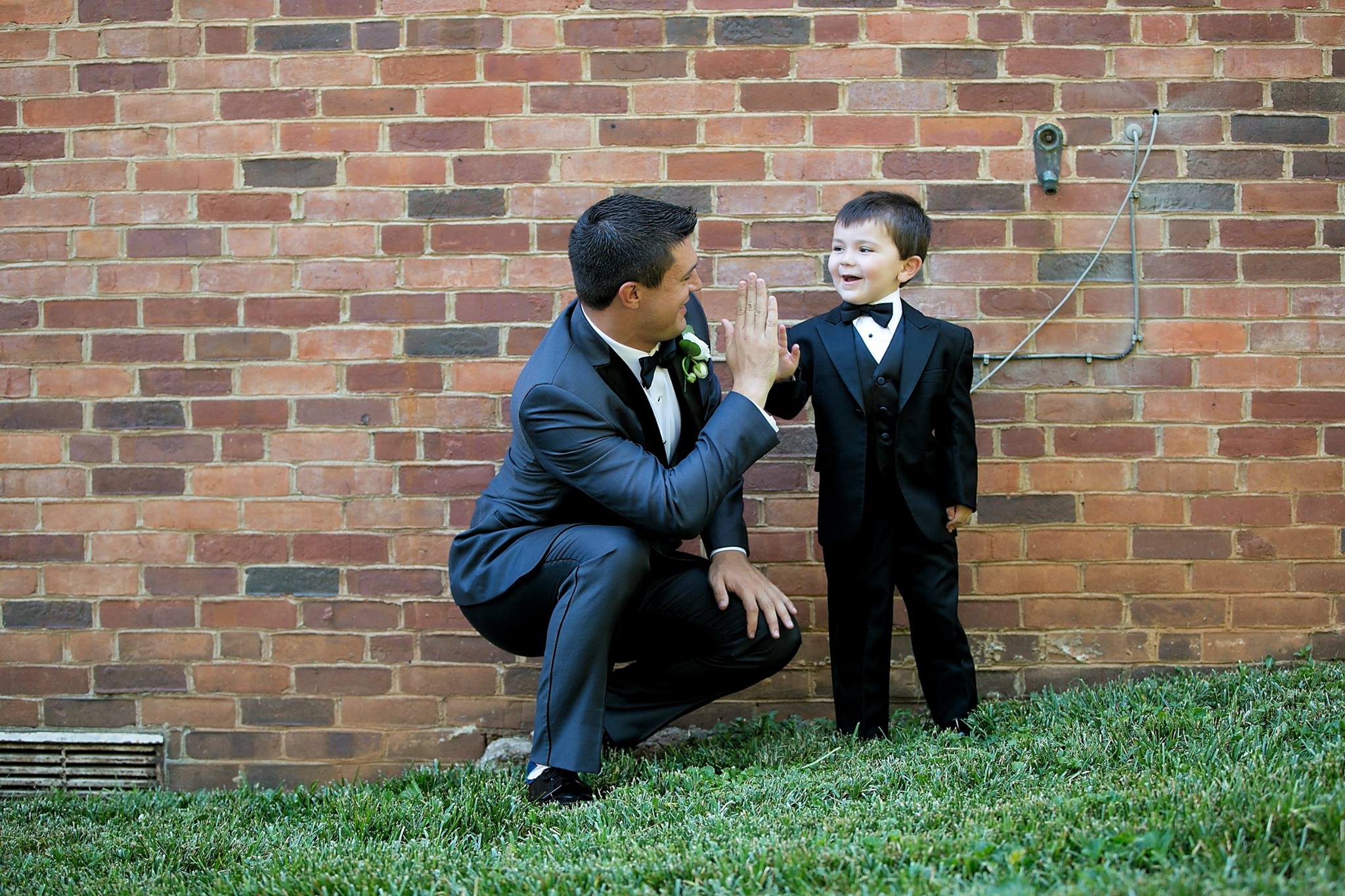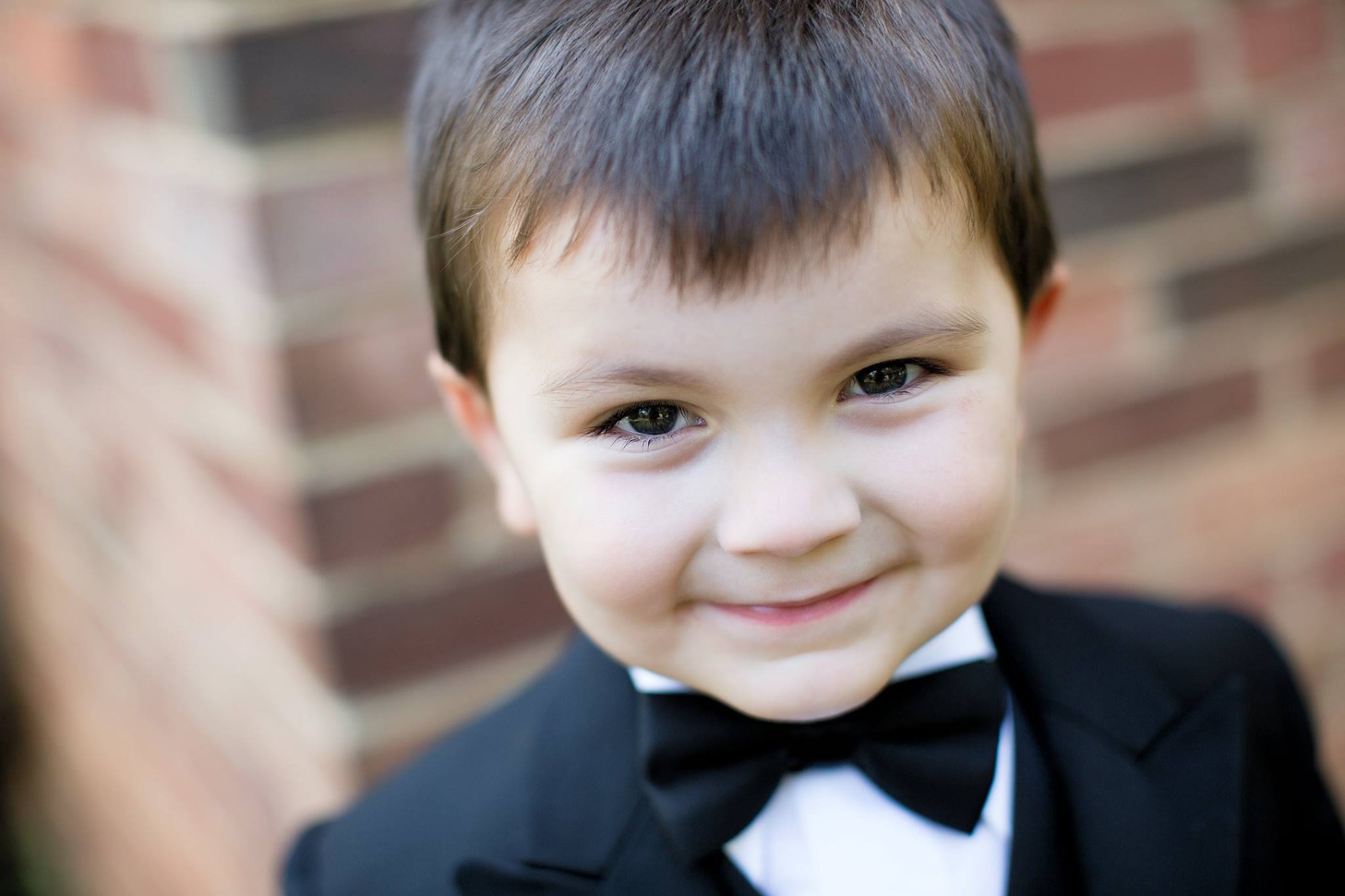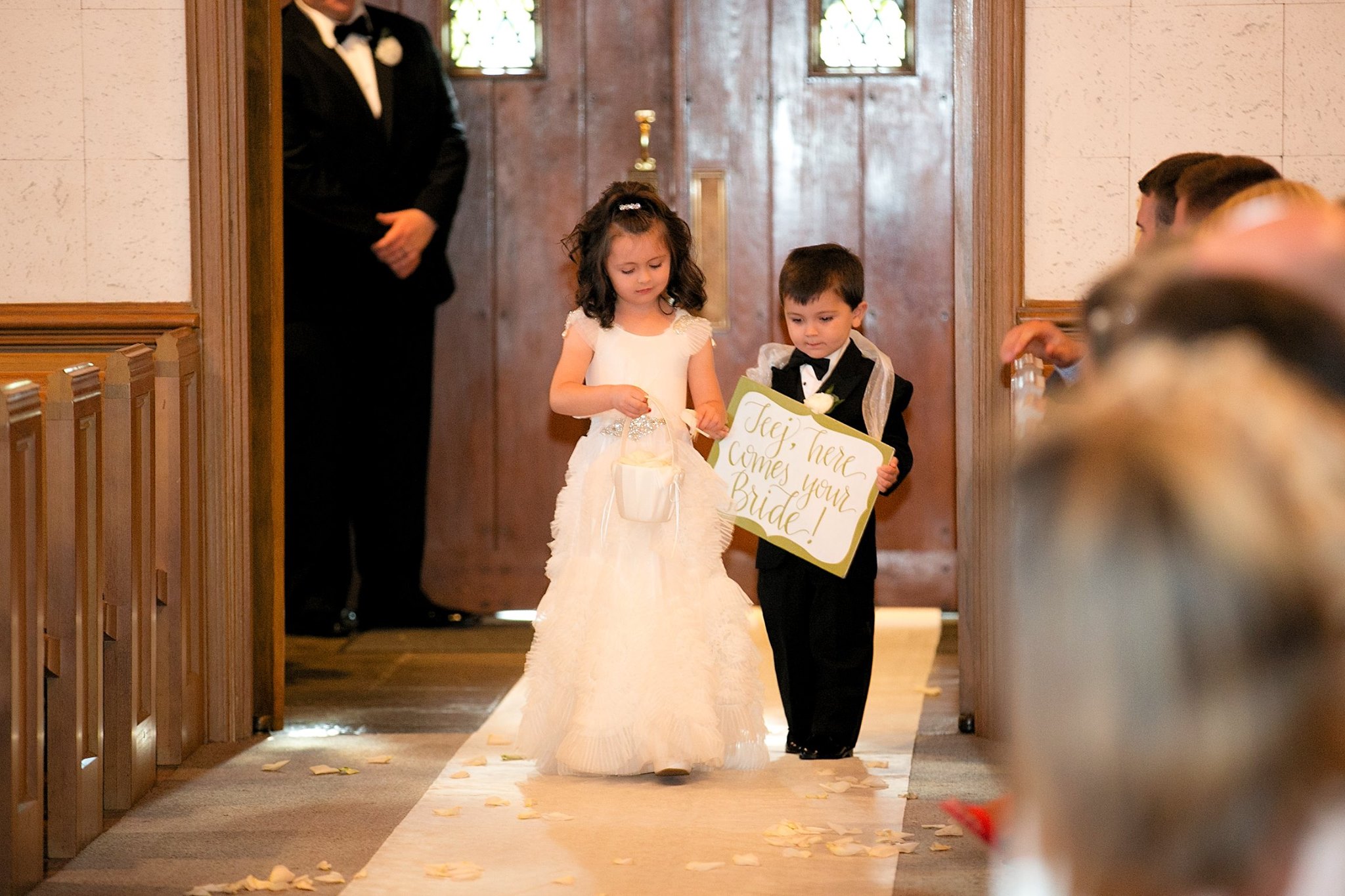 Last in the lineup is Emmett – our ring bearer! Emmett's dad is one of TJ's best friends, and we have gotten to know Emmett and his sister, Kimberlin, since they were really little. He is such a ham!!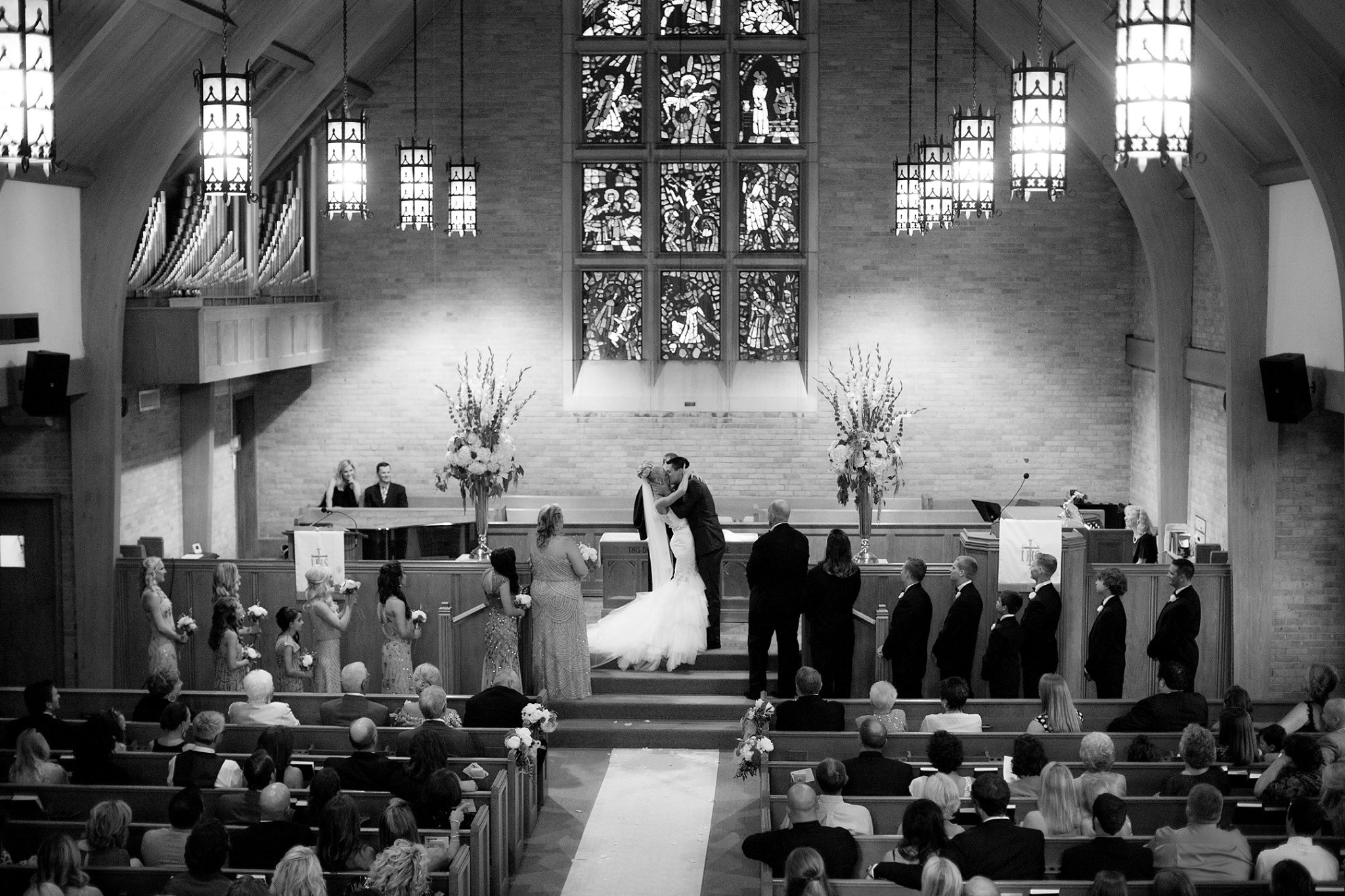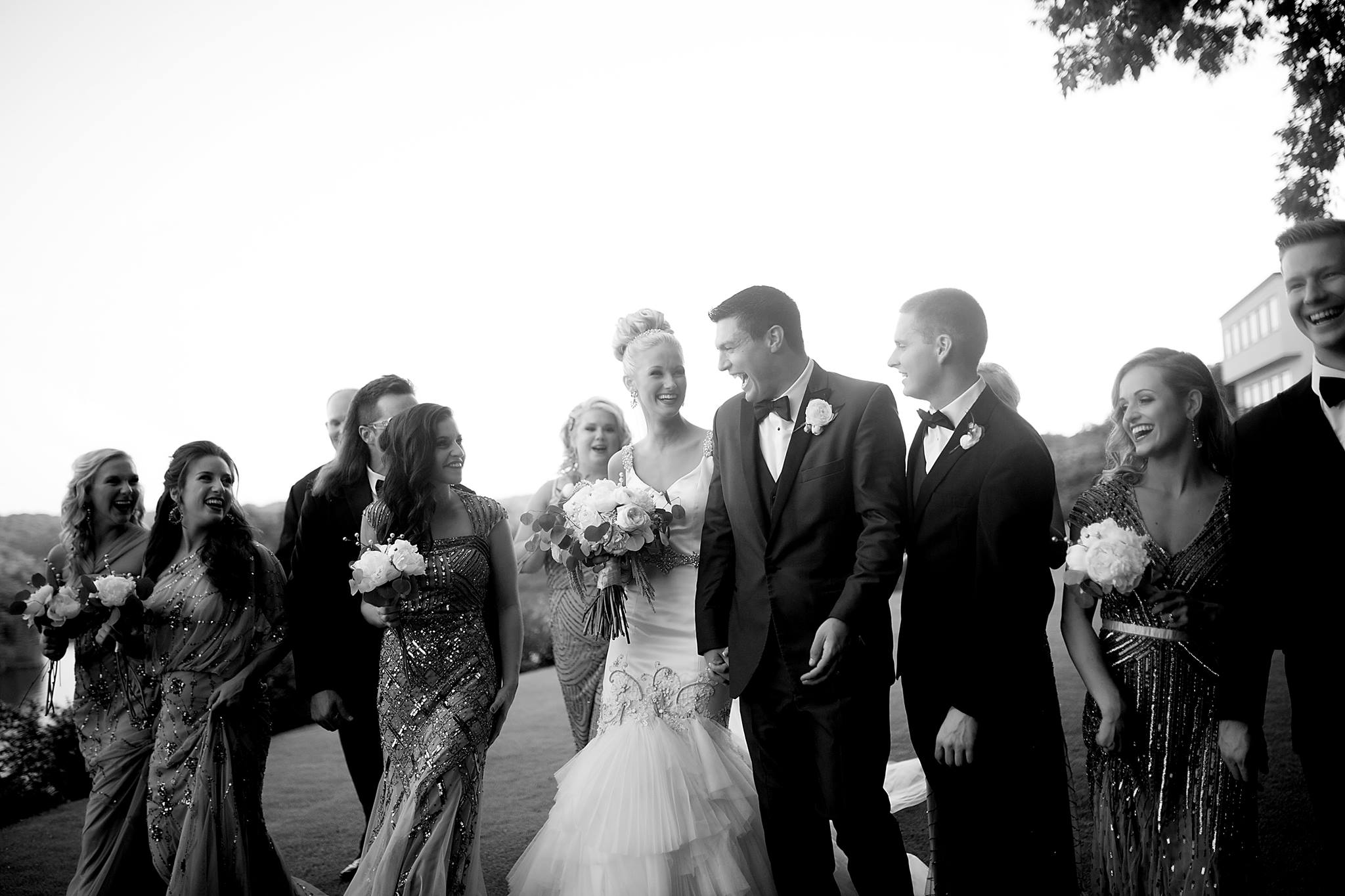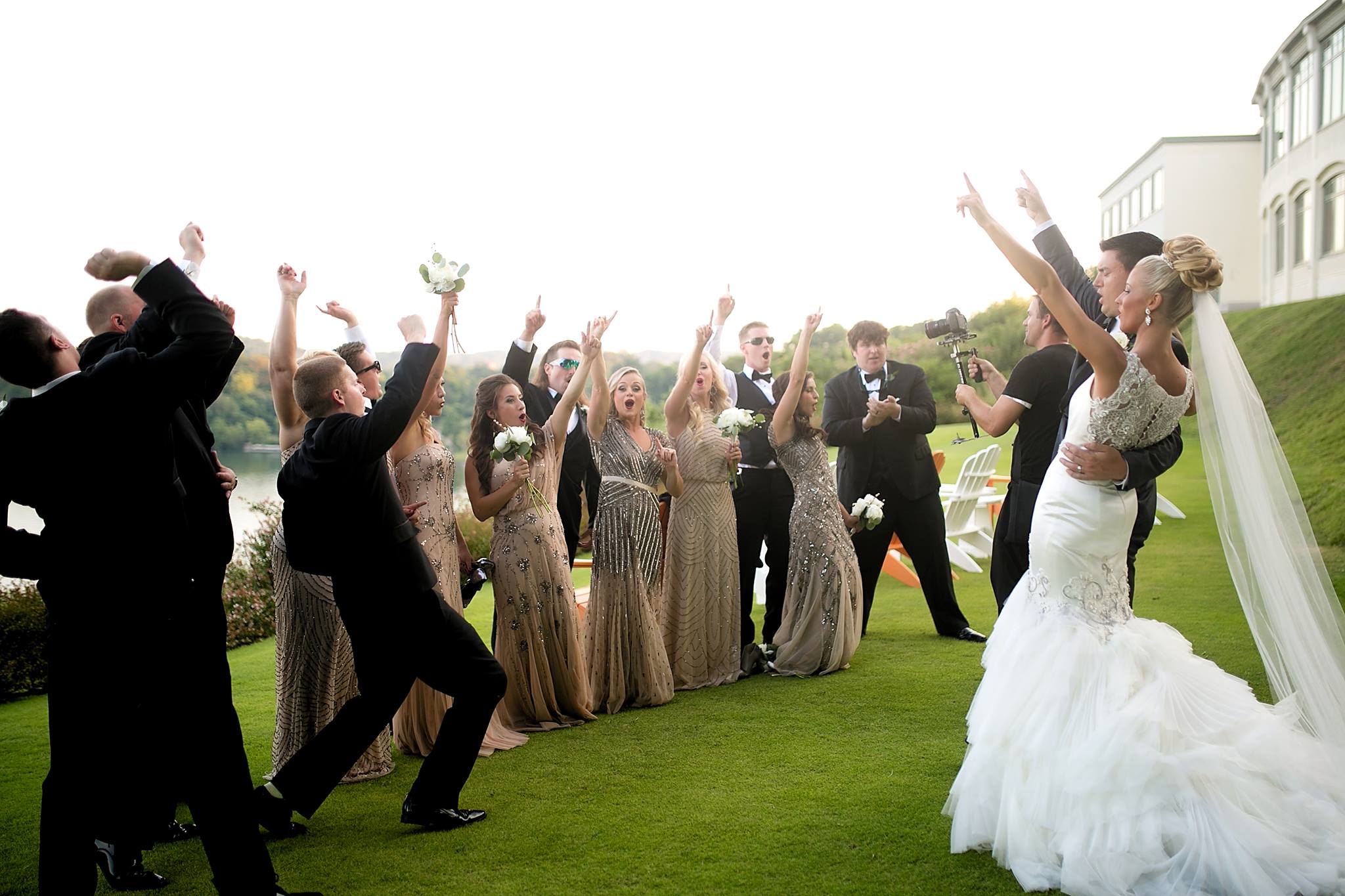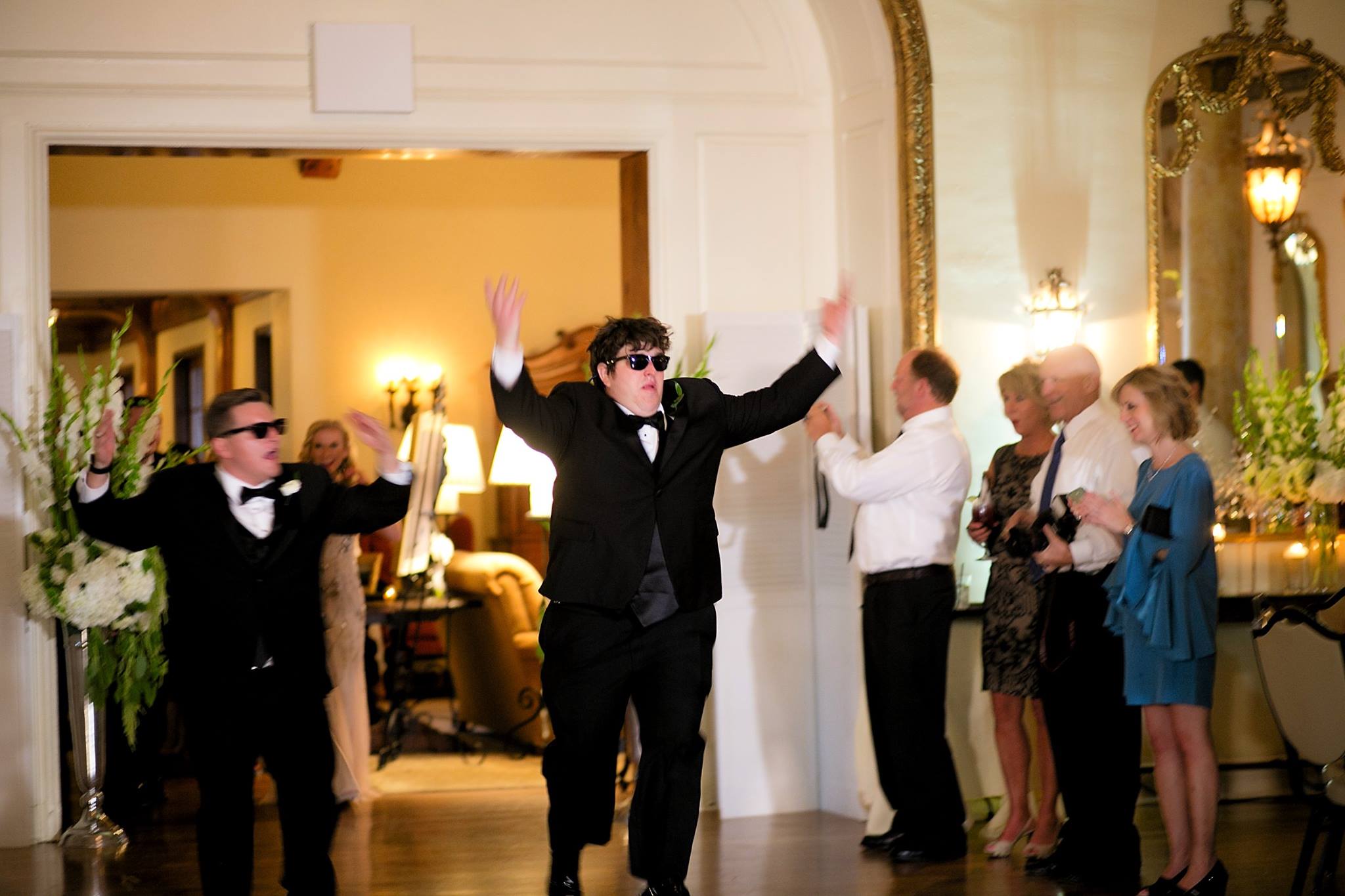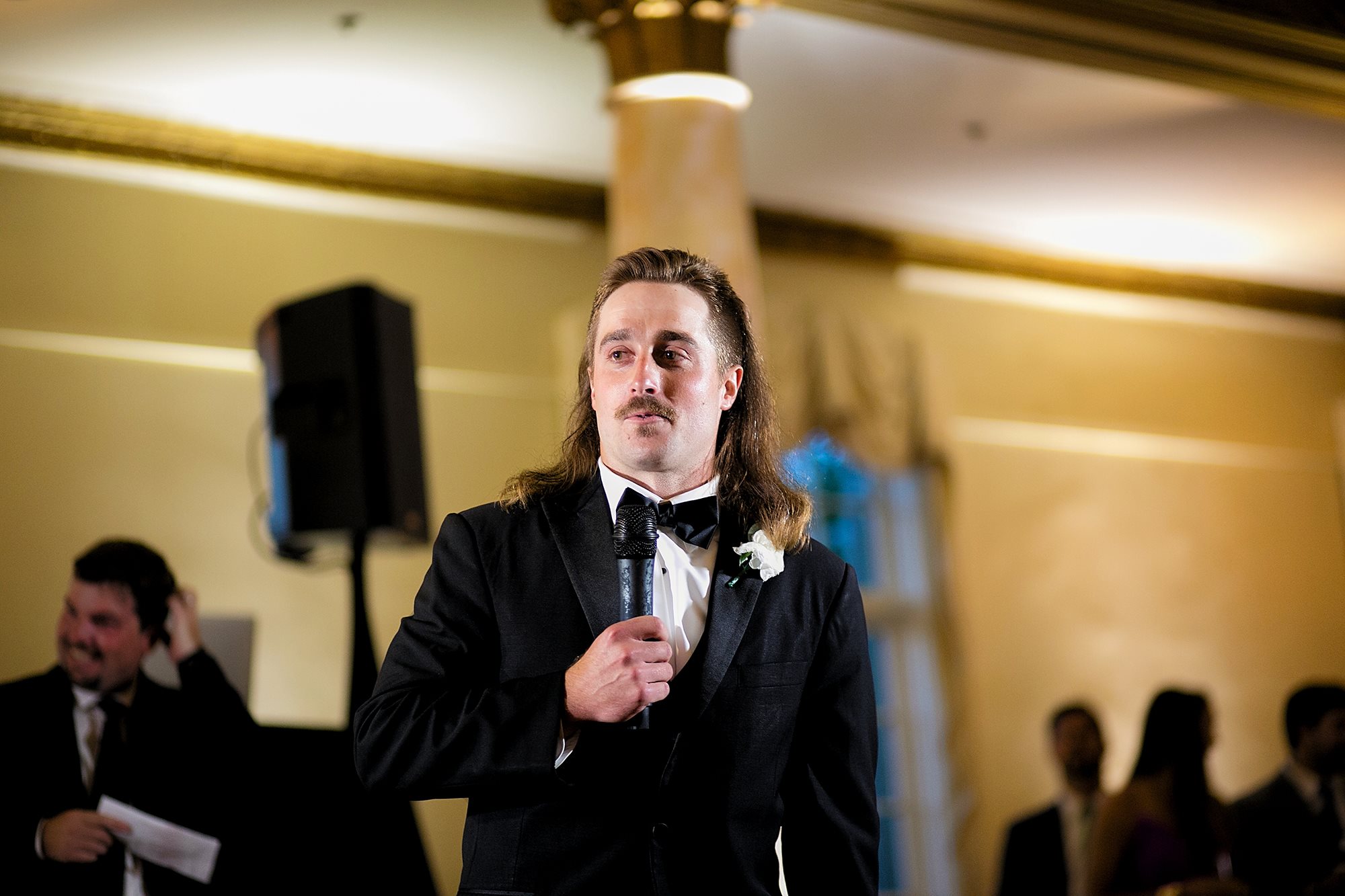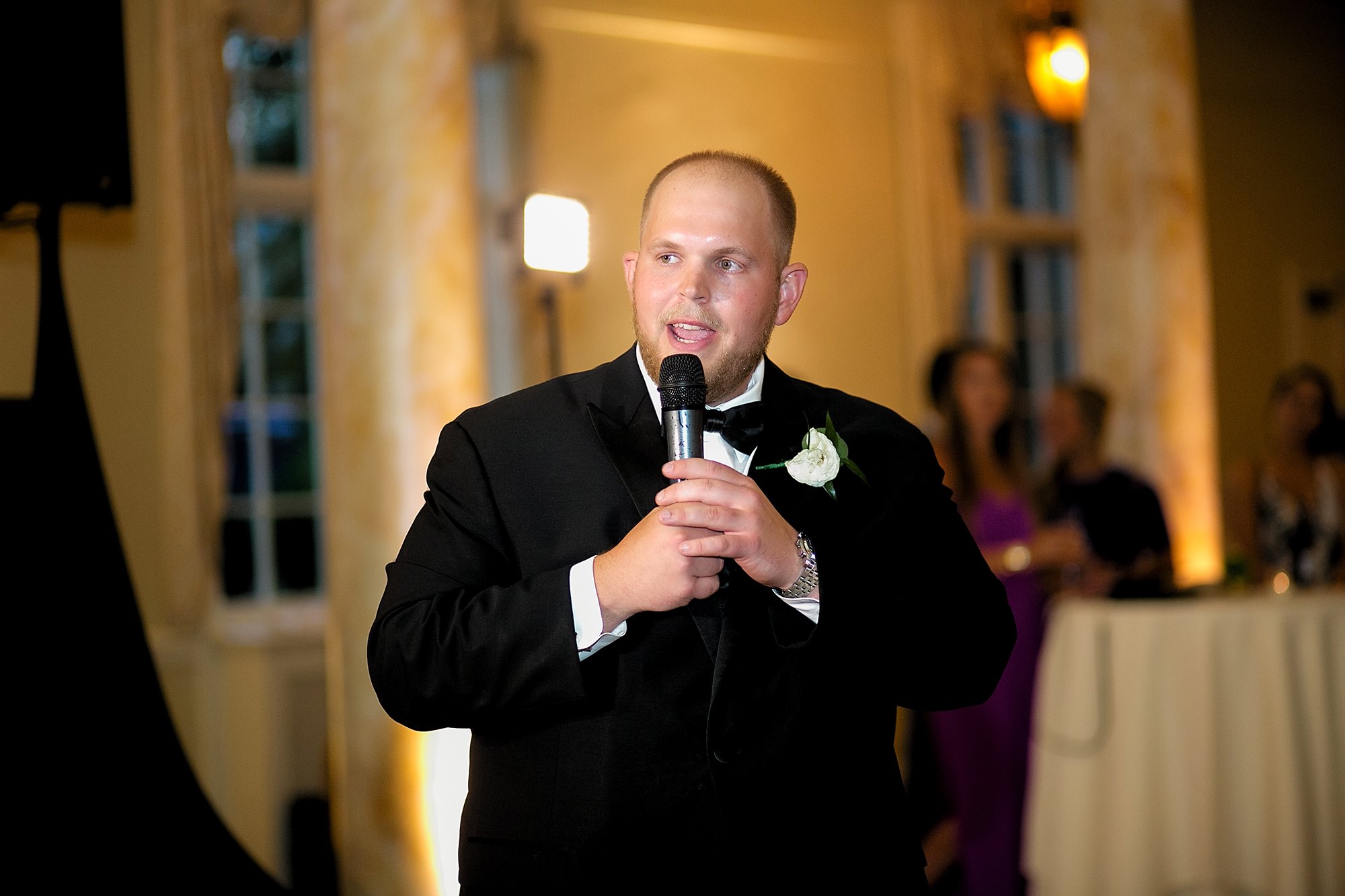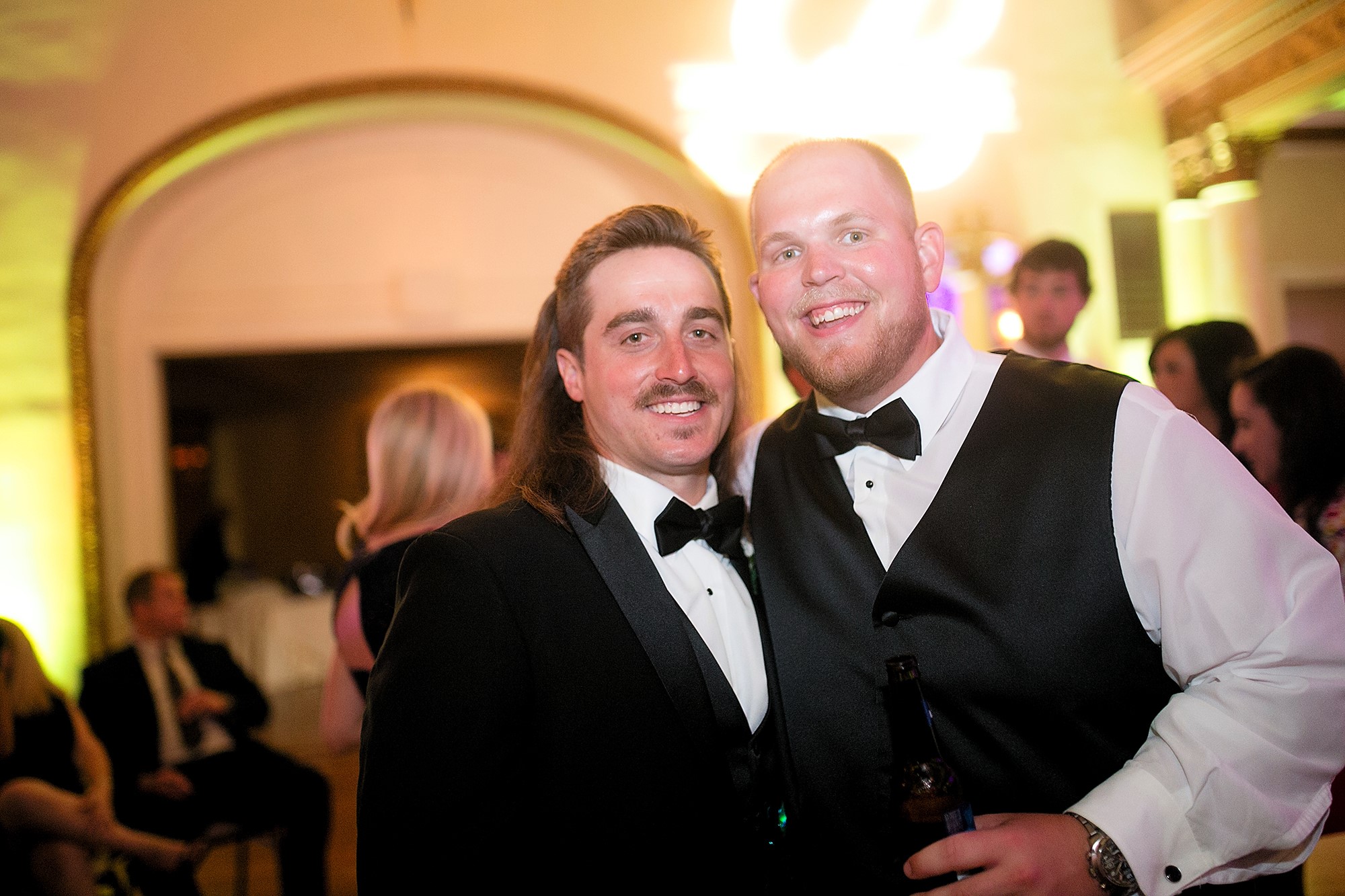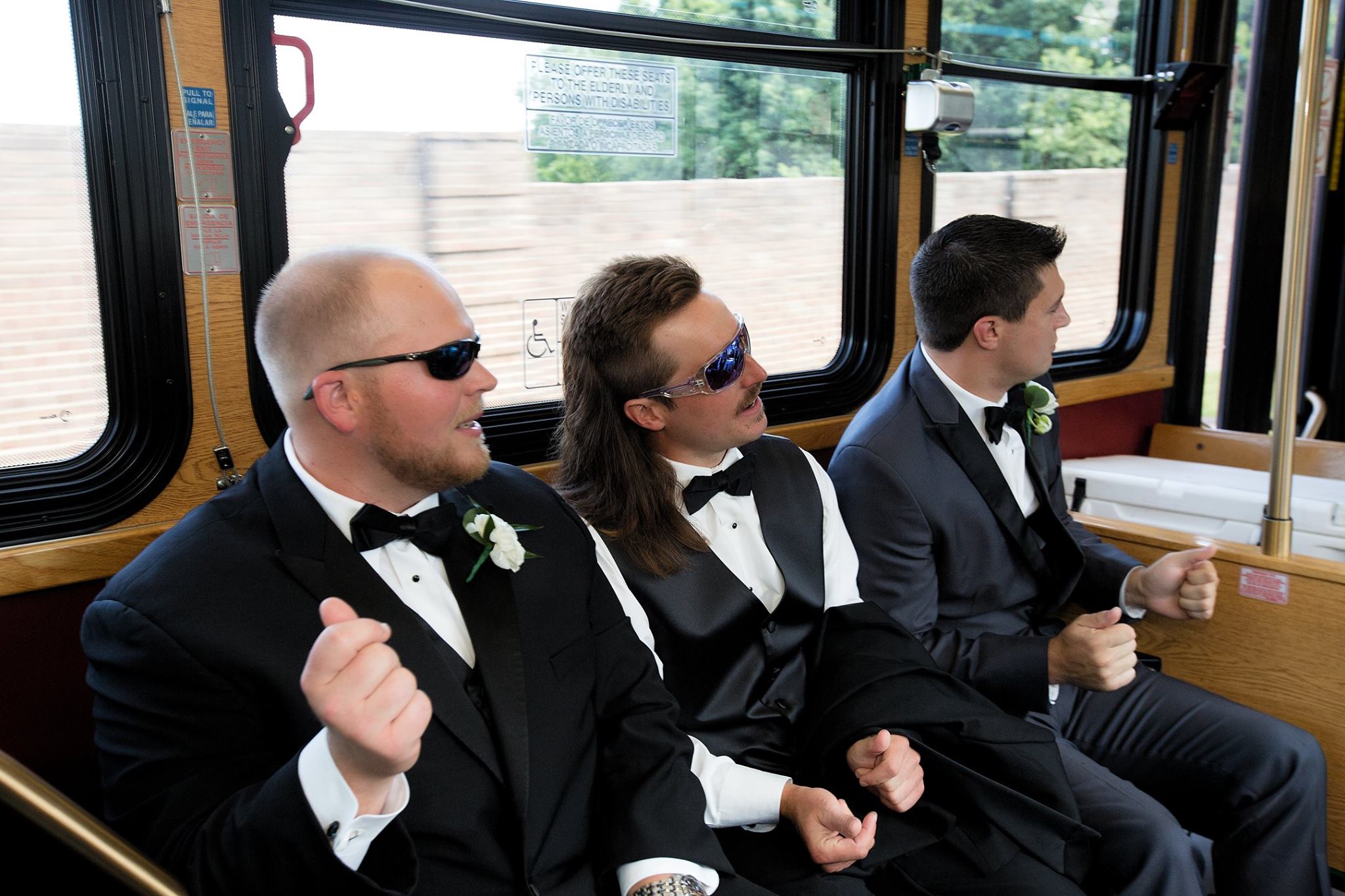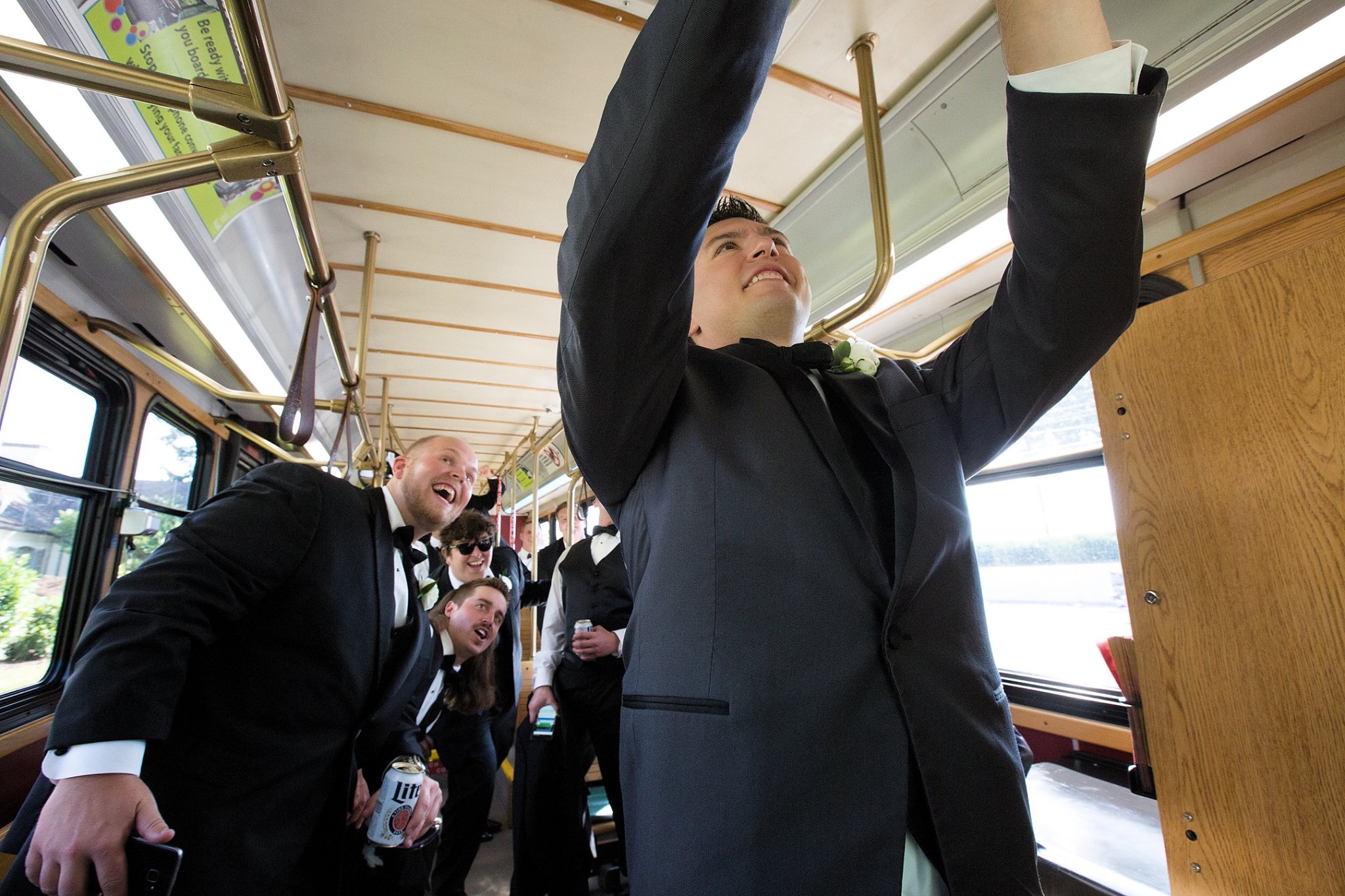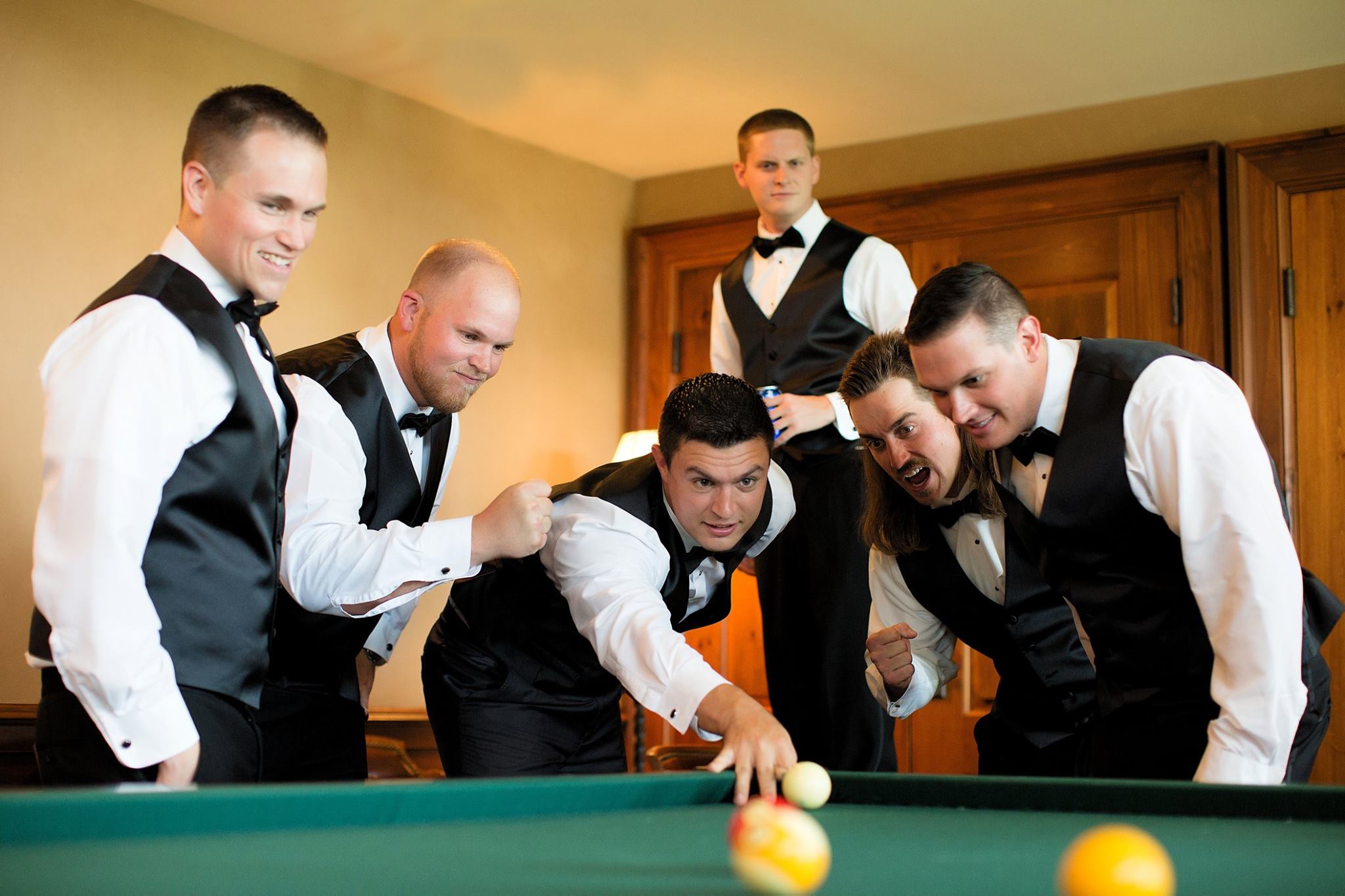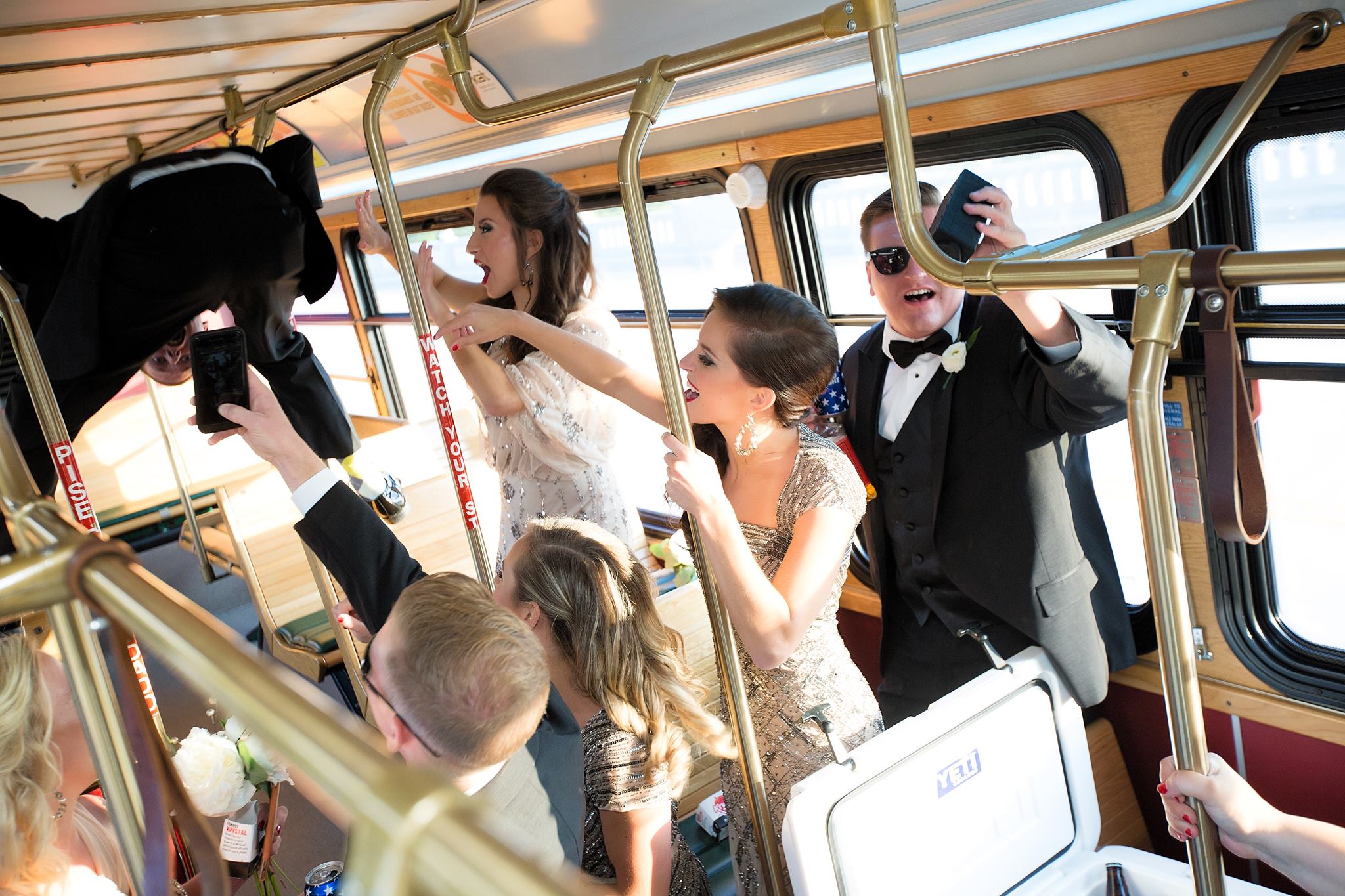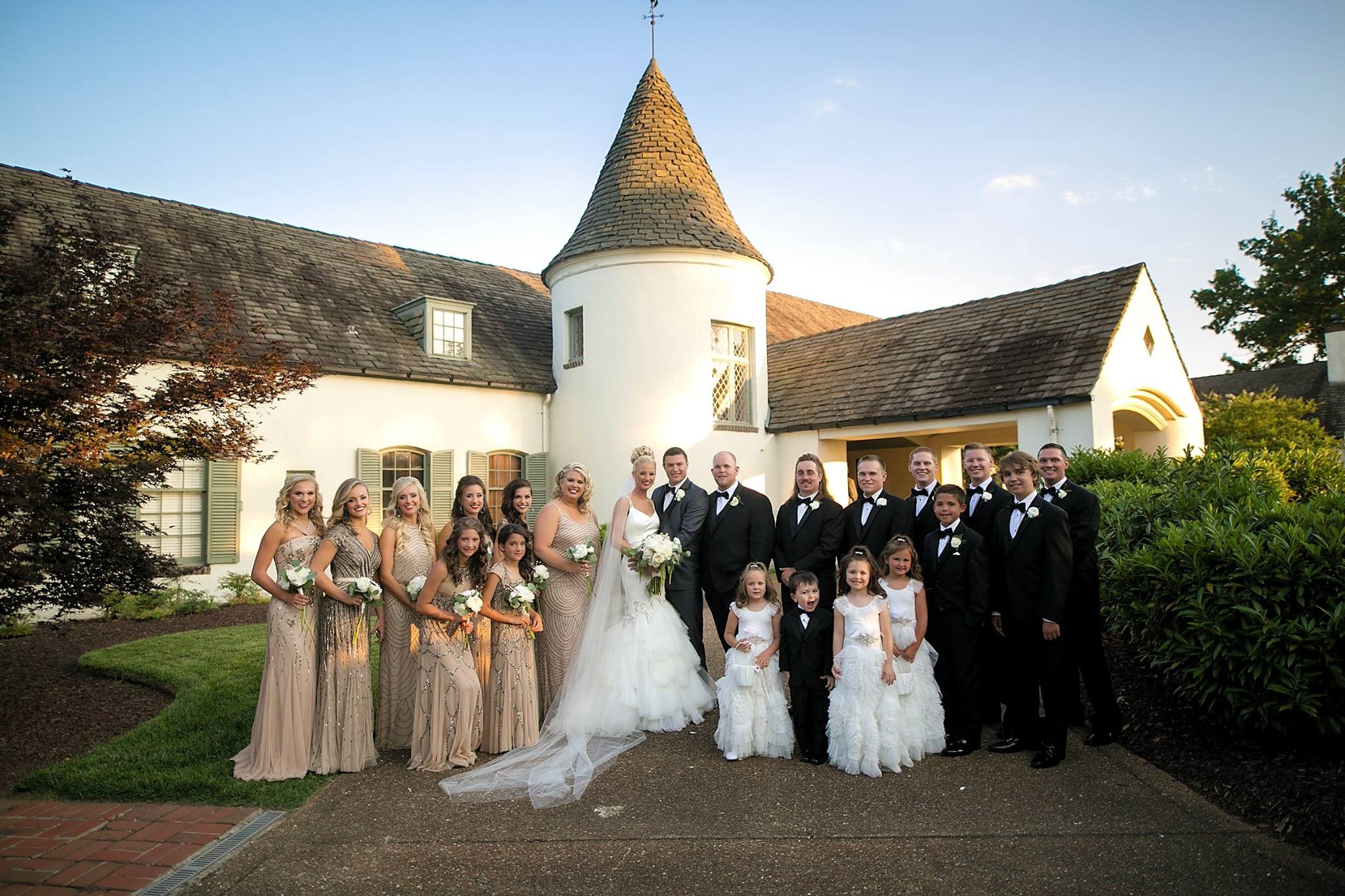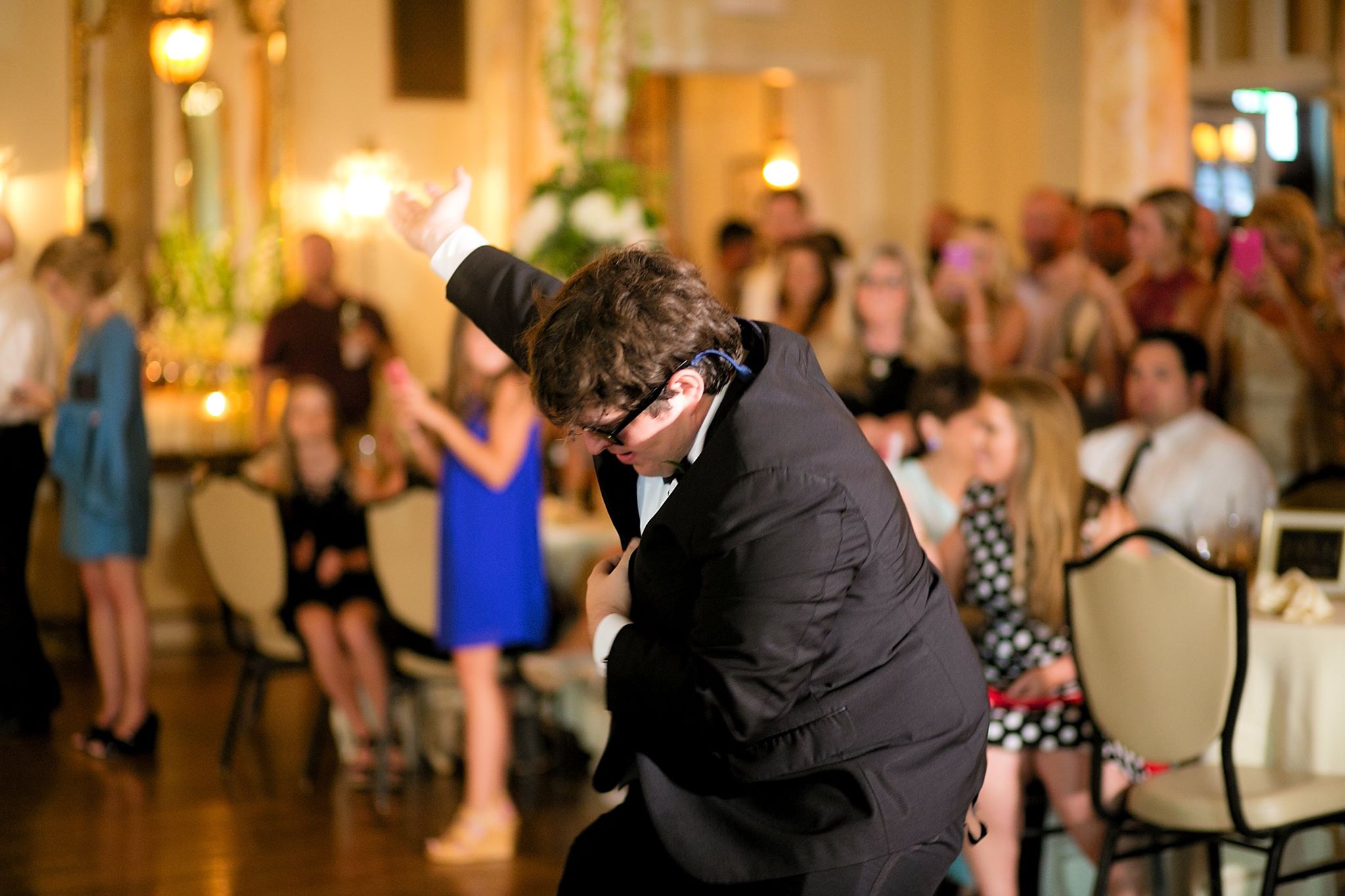 Photos courtesy of Katherine Birkbeck Photography
Well there ya have it! Men … can't live with 'em, can't live without 'em! Haha I'm just kidding – these guys are the best! I may be a tad biased, but I feel incredibly blessed to call these guys my friends and especially to call TJ my husband!
Are you a bride-to-be? Comment below with your wedding date and wedding hashtag! I would love to follow along 🙂
xo, P