May the 4th be with you guys! … Now how many times have you heard that today?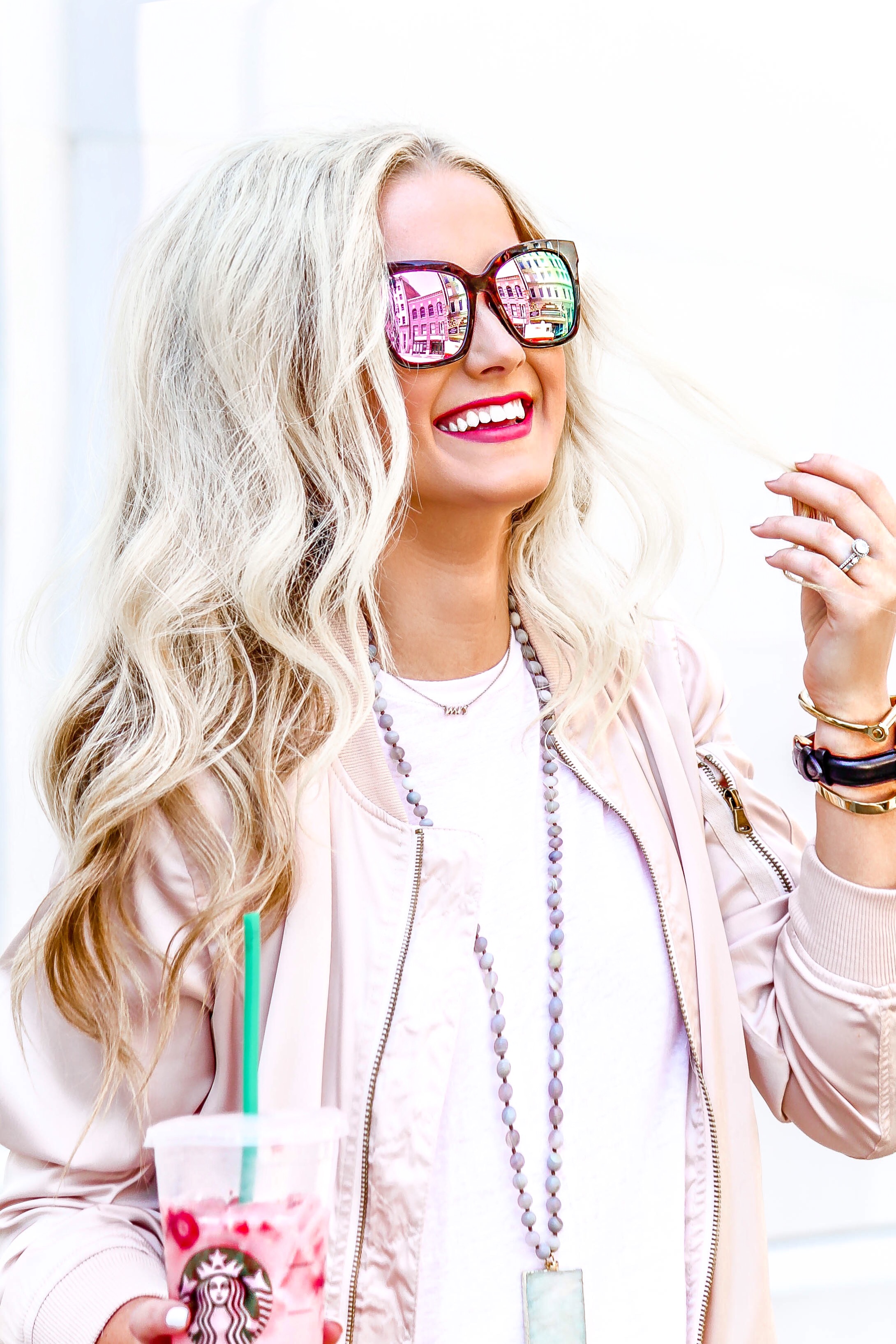 I was brainstorming a few days ago about some ideas that I thought many of you would be interested in reading here on LNL, and it dawned on me that I've actually never really broken down the nitty gritty and told you all how I've gotten to where I am today and why I decided to follow this path in my career.
It all started when I began playing dress up as a little girl – so cliché… Okay so yes, I loved playing dress up and I loved fashion at a very young age, but what really sparked my interest (in a more serious manner) was when I first saw Laguna Beach & The Hills, and I absolutely fell in love with LC – Lauren Conrad. I'm sure we all loved Laguna and The Hills (actually, I still rewatch episodes to this day), but it's not necessarily the tv series that made a big impact on my life. It was LC, her work ethic (although, not sure I would've given up Paris for a boy!), and her career that was unfolding before all of our eyes. You can ask my mom right now … when it came time for me to start thinking about majors in college and careers, she would ask me what I wanted to do in fashion, and (before I entered college) my answer was always, "I want to do what LC and does." Not only LC, but Whitney Port too – she's been killing the fashion game since the show! Lauren landed a major fashion-based internship at Teen Vogue (hello dream job!) and then later was hired at a PR firm, People's Revolution by a total bad-A #girlboss Kelly Cutrone. Side note: If you haven't read Cutrone's book, YOU NEED TO. It's called If You Have to Cry, Go Outside … and Other Things Your Mother Never Told You — nuff said.
What's so funny about myself is that I'm a huge dreamer (like crazy dreams) & goal-setter, and I've always had the mentality that if I want something badly enough .. I'll make it happen one way or another. And what's even funnier, is that yes, that mentality is very beneficial at times. But sometimes, God has other things in store for you that are 100 million times better than I even could have imagined.
So, long story short … I thought about a few different options before deciding what college I even wanted to attend. After seriously falling in love with the fashion industry, I finally narrowed down exactly what career I wanted to pursue. Ideally, I would graduate from a big name fashion school and become a wardrobe stylist who worked with large companies, got models dressed and ready at photo shoots & New York Fashion Week, travel to places like Paris, London, LA, Milan etc etc etc — ya know, all the big time stuff that doesn't come as easy as a young girl may think haha. However, I had also always dreamt of being a Tennessee Cheerleader and running through the T in Neyland Stadium. I went back and forth between 'should I go be a UT Cheerleader & get a degree in fashion at UT' or 'should I attend FIT, SCAD, Parsons, or some other fashion-based school in a bigger city & start on my career'. I wanted to follow in LC's career footsteps because (at the time) that was my dream career, but then again, I also wanted to fulfill my lifelong goal of wearing that big orange cheerleading uniform and have a fun college experience – you only get to be young once.
I'm sure you know by now which path I went down, but incase you're new to love 'n' labels, I chose the pom poms. And I don't regret it. Sure, there were parts of me while I was in college when I would wonder what it would have been like to live in NYC attending Parsons or FIT and what career path that would have led me down. But then, I would look around me and see all of the blessings that were surrounding me while I was at the University of Tennessee. I grew up in a small town right outside of Knoxville, TN so my family was still nearby (and y'all know I am SO close to all of them). I also got to meet most of my very best friends through cheering at UT, and then of course, this is also where I met my sweet husband. Teej and I started dating at the end of my freshman year, and I certainly was NOT looking for a relationship at the time – actually, I was very turned off from relationships most of my freshman year (another story for another day). But this just goes to show that God led me down this path for a reason. Not only did a lifelong dream come true, but I also met my soulmate and so many other amazing people that play such a special role in my life today.
Now you're probably thinking, hmm that's cool but how does all of this relate to Lauren Conrad, The Hills, and your life update?
Scroll to the bottom of this post and I'll tell you 🙂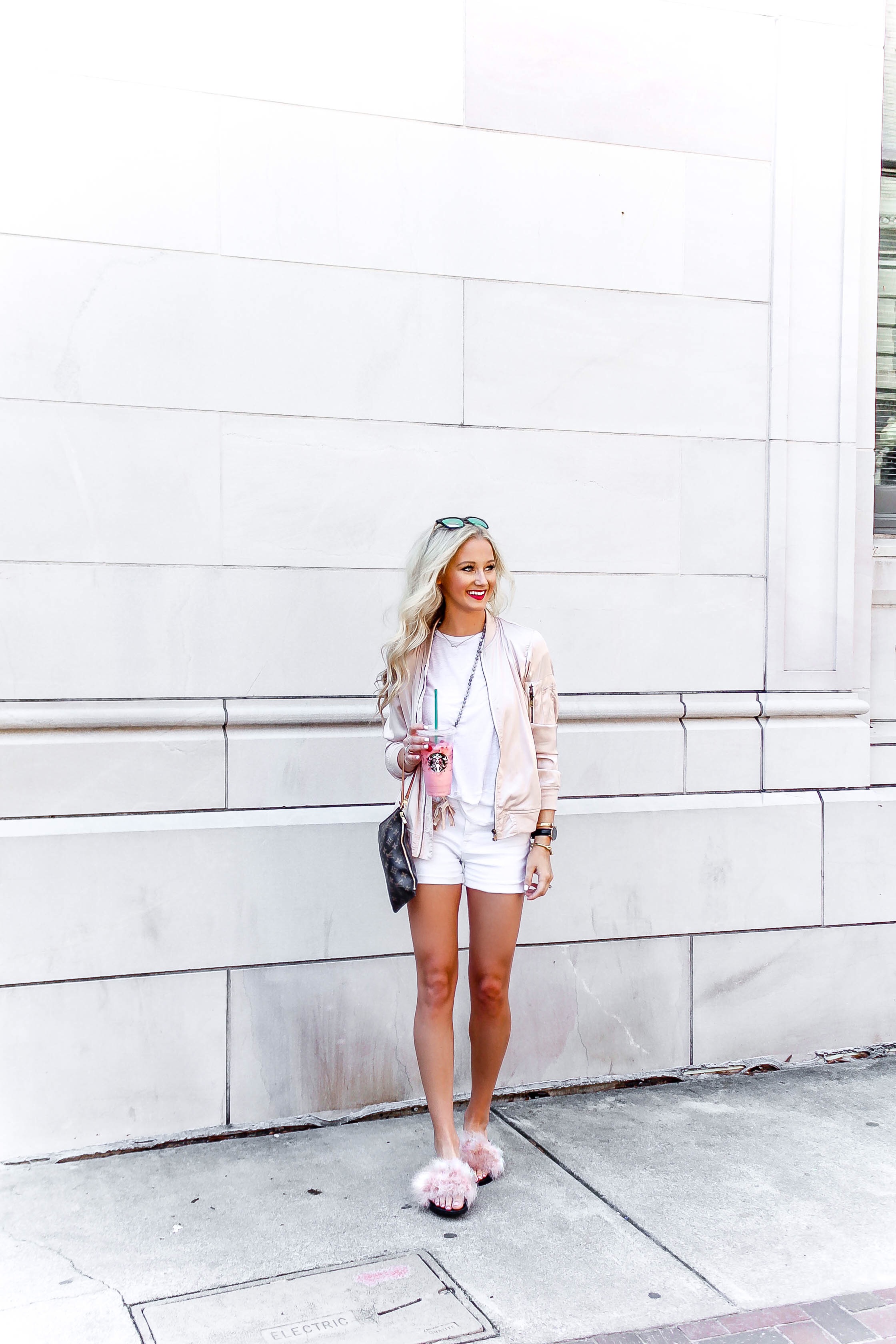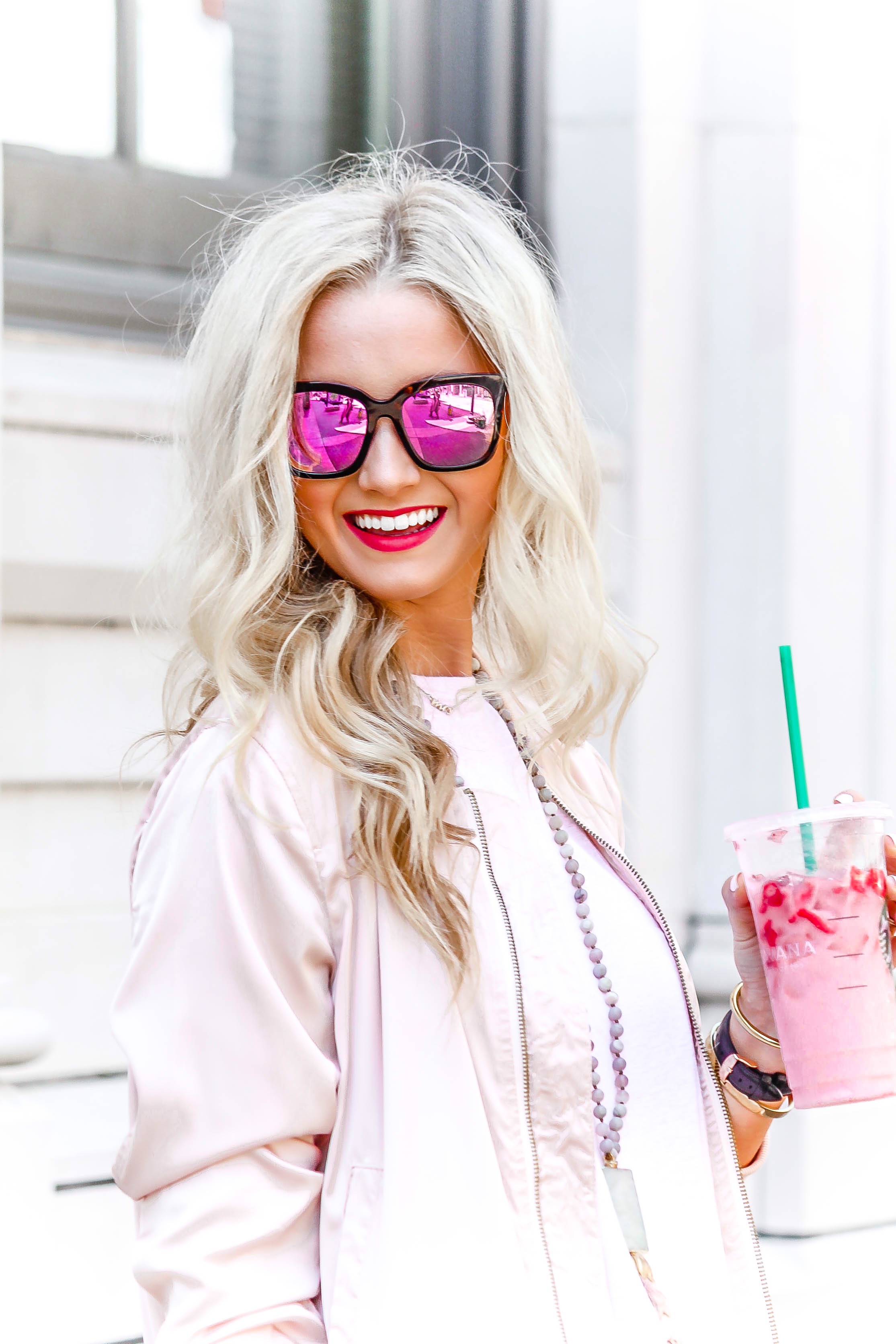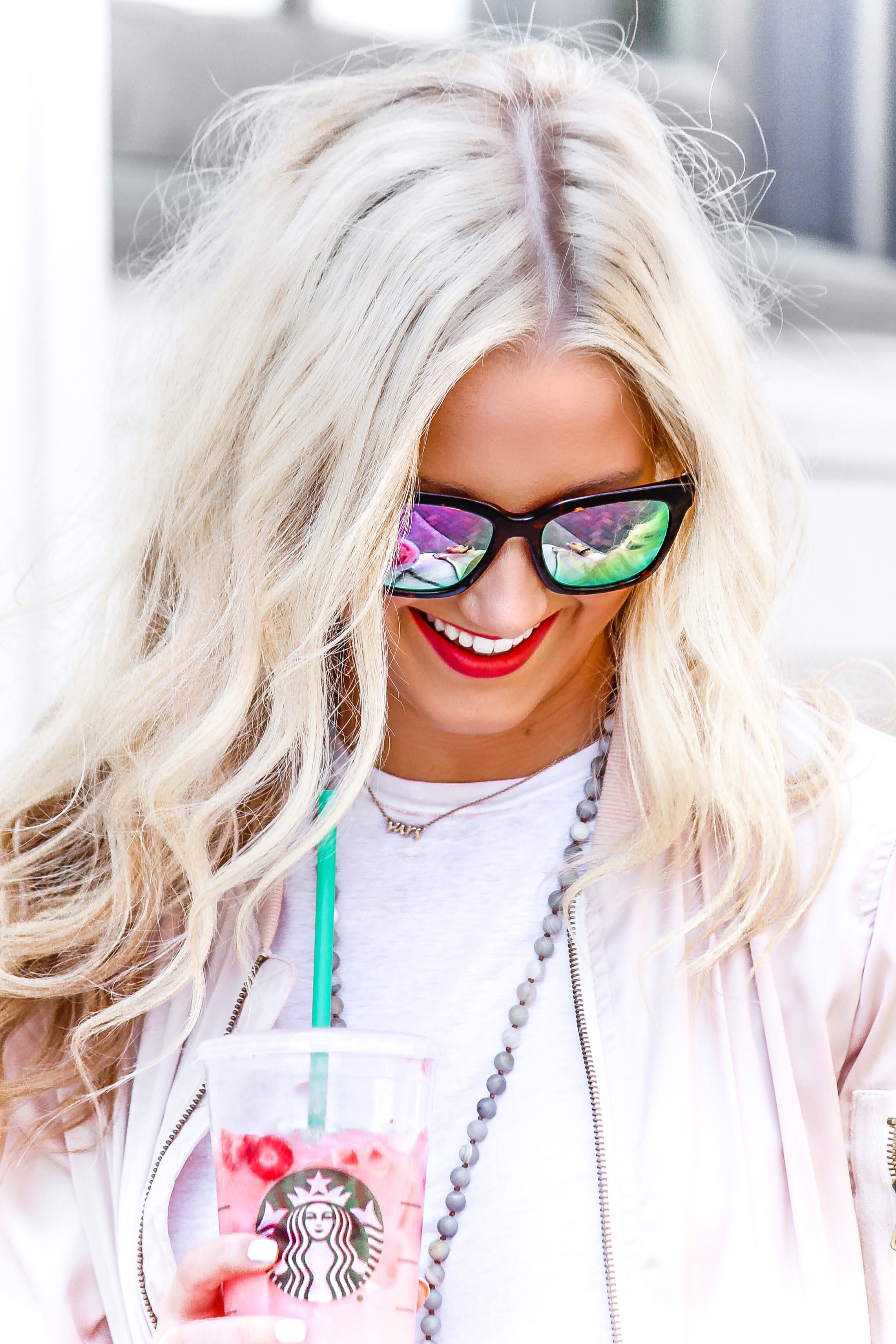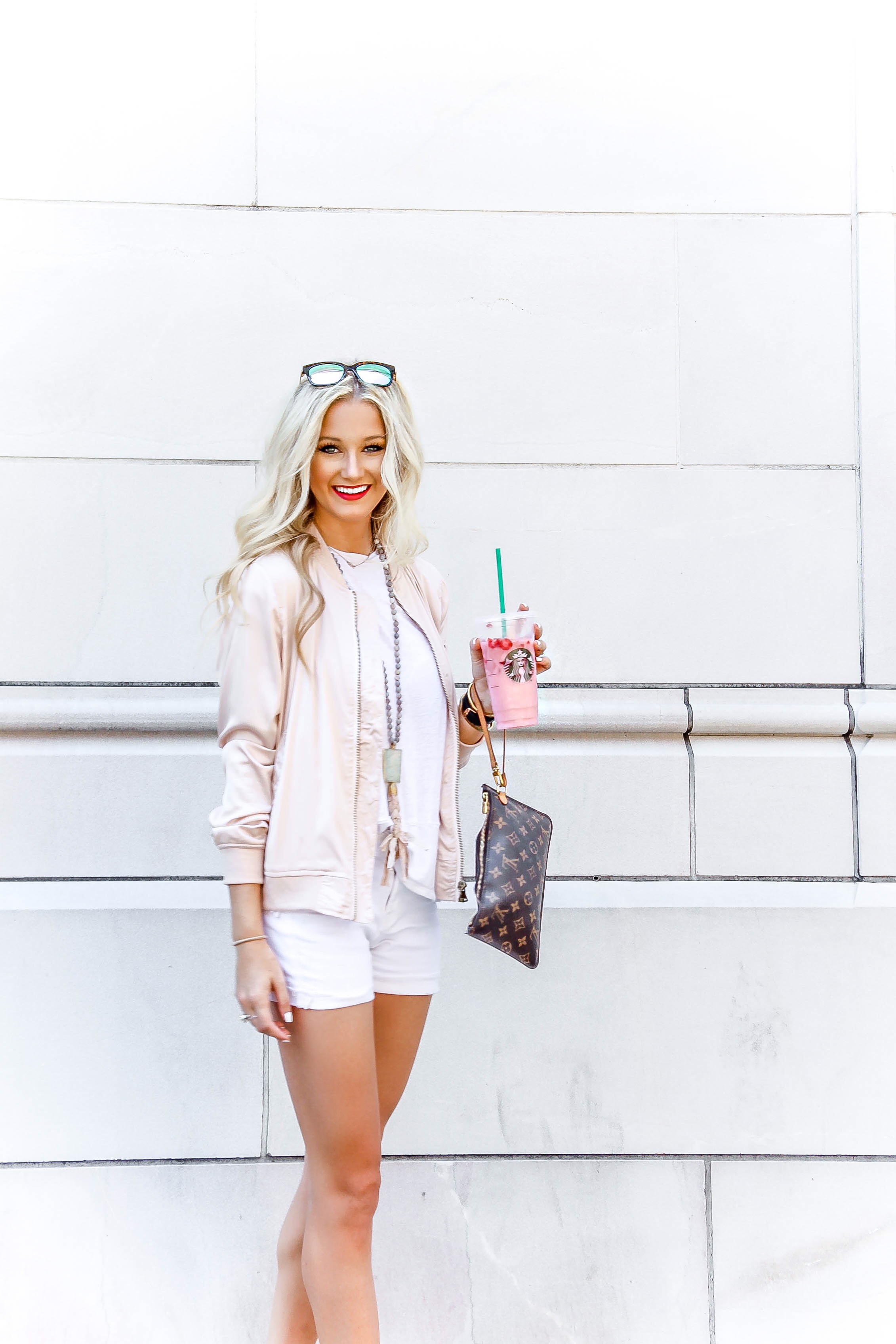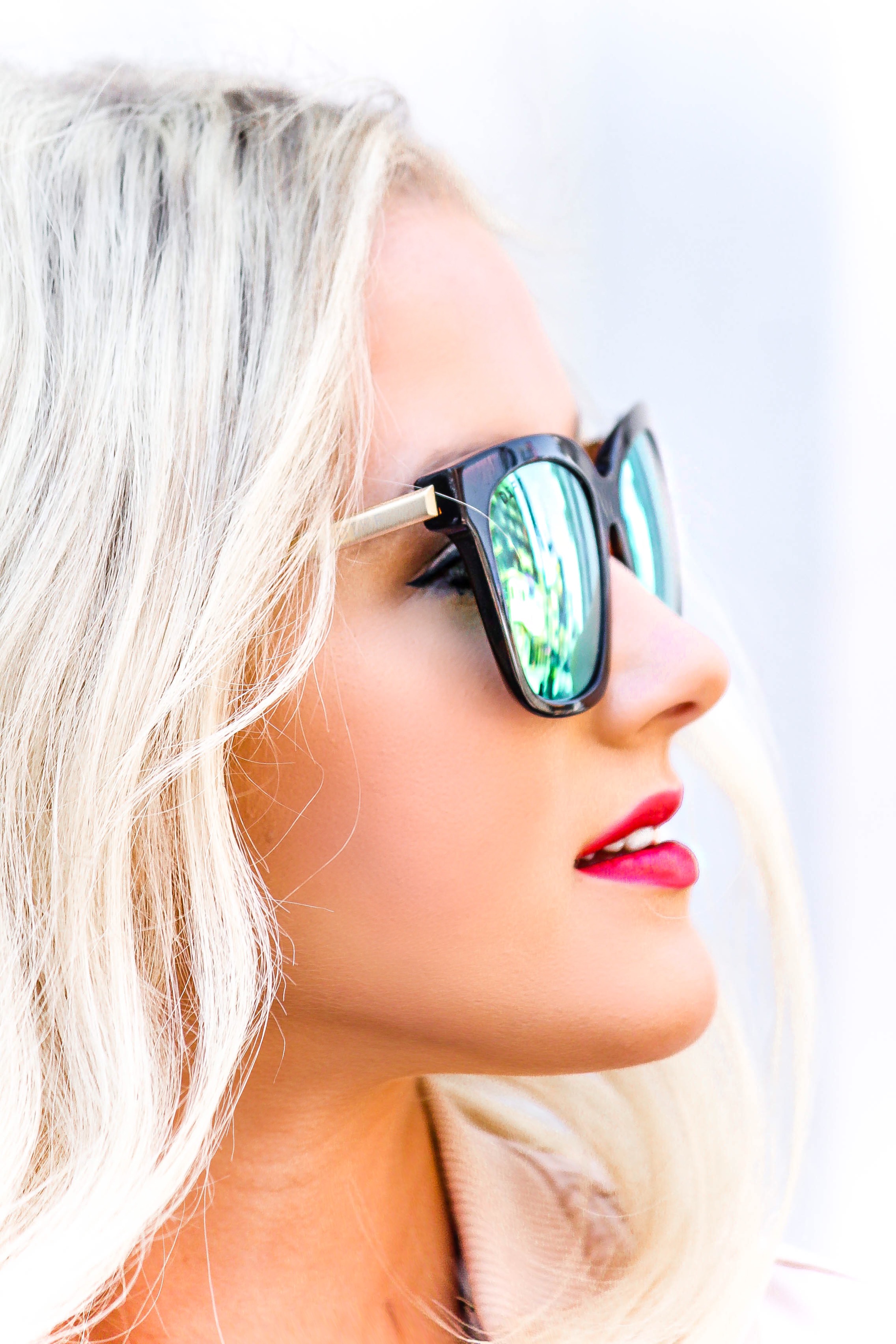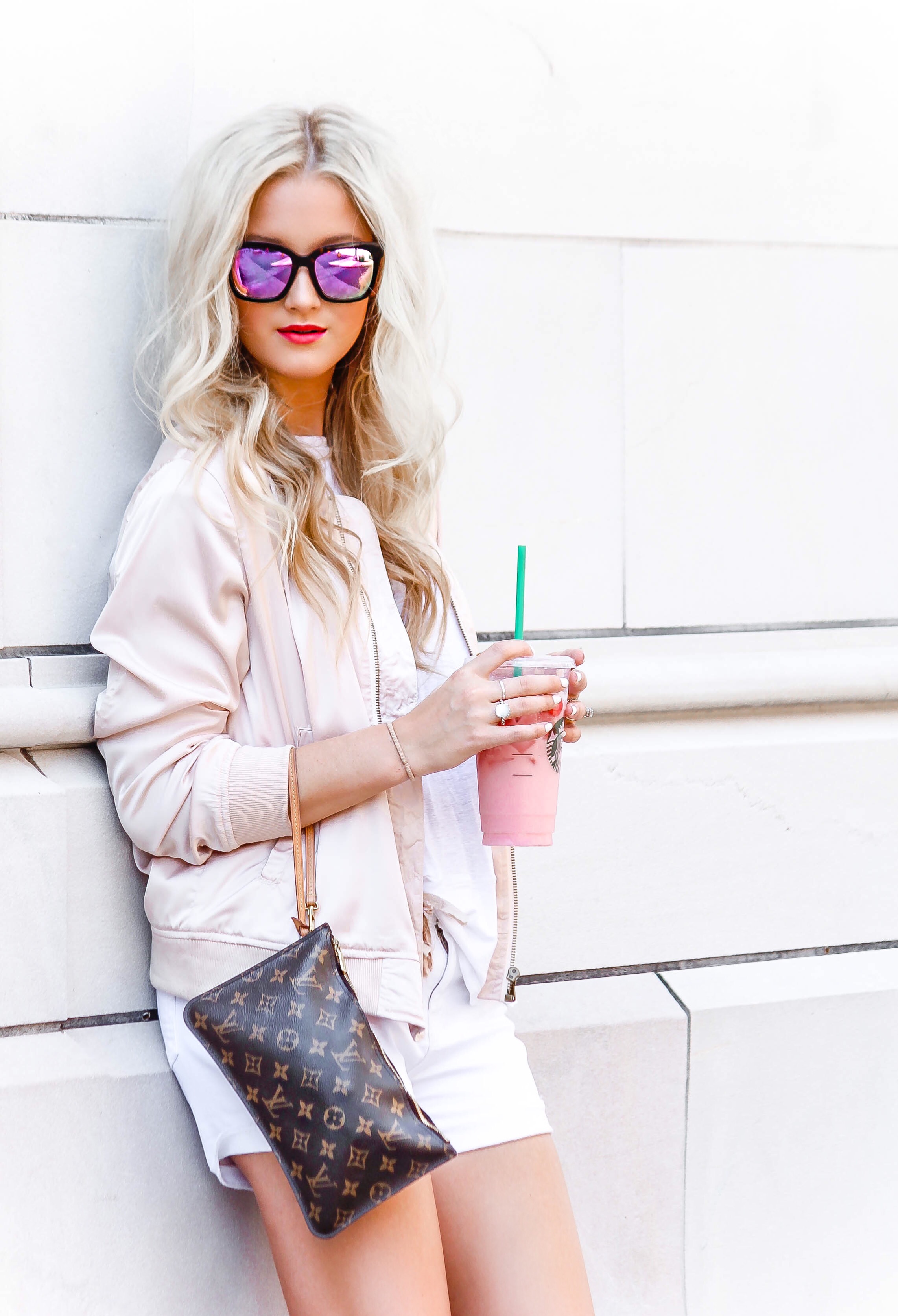 No, I didn't attend that big-city fashion school, but trust me .. I still got my fair share of 'being the intern', running errands for the office, being someone's you know what, working behind the scenes at fashion shows, photo shoots & big events (actually still get to do this one, which I love) and many other opportunities that LC got to experience (that I so greatly admired). And actually, I did jump on the opportunity to travel to Paris (& London) one summer with my major at UT. (That's still the one thing about LC that I was like – GIRL WHAT ARE YOU DOING?!).
All in all, Lauren Conrad and I had some very similar paths and some very different ones as well. Still to this day, she is my #girlboss icon. I've looked up to her for so many years in the past, and then to see where she's at today absolutely blows my mind. She has truly created a fashion empire, and I won't share all of my secrets just yet, but I can tell you that I plan to follow in some of her footsteps in the years to come. 😉
So, let's rewind back to my college years that we were talking about earlier. Many people ask me all the time what I majored in at UT (since it's not your average fashion school). My major was technically called Retail and Consumer Science with a minor in Business Administration (yep, a formal mouthful) – more commonly known as Fashion Merchandising and Business. I absolutely loved every second of it, and it opened many doors for me!
I started off with a wardrobe styling internship (which has now created a huge connection for me in my styling career today) and then I scored another internship opportunity at a large fashion headquarters here in Knoxville, that ultimately turned into my first 'big girl job'. I was an assistant buyer for the company, and this job consisted of strictly fashion merchandising. I learned SO much at that company, and I was so thankful for the experience gained, but sitting at a desk all day punching in numbers just wasn't my thing. I'm a very creatively-driven person, and I felt like I was just DESPERATE to let my creative juices flow. They were literally dying to just bust out of me. So, I moved on to get a job as a personal assistant (which allowed me a little more free time to start this blog – something I'd been wanting to do for 3 years at the time). Not only did I start my blog around this time, but I also began to focus more on wardrobe styling. Between styling for my clients and styling for my blog, I finally got to put more focus on what I really had been wanting to do for years. However, with all of those ventures growing rapidly and another contract offer to blog for another website, I knew I had to give up something before I lost my mind. Talk about being busy! So, I parted ways as a personal assistant. About a month passed, and I was busier than ever – I truly thought my life would never be more busy than cheering my senior year at UT as a full time student while trying to graduate and plan parts of our wedding. But boy was I wrong … Before I knew it, I was so busy between my own blog (praise the Lord because it's always been my ultimate goal), my freelance wardrobe styling jobs, blogging for another company, managing 5 social media outlets (mine along with 4 other companies), styling/modeling in photo shoots every week (and most of them on the weekends), helping with a new brand launch, all while still trying to be the best wife, daughter, sister, friend possible. I look back now and shake my head because somehow I managed to do it all, but I'm forever thankful that the Big Man stepped in and took over just in time.
At that time in my life, there were some days when I was completely in love with my career (my 75 jobs in one) and there were times when I was completely overwhelmed. I literally called my husband and my mom one day in tears – like the ugly cry tears -(and the only times I cry is when I'm incredibly livid/sad or when I'm so overwhelmed to the point of a breakdown .. or of course a sweet/sad moment in a movie or at a wedding (obviously bc I'm a girl lol)). I've always been one to pray & ask God to lead me down the right path in life, but during that week, I prayed so hard .. everyday .. many times per day. I genuinely liked all the things I was doing in my career, but I was ultimately just doing too much. It was all work and no play, which isn't healthy for anyone or anything. I honestly didn't know how much longer I could handle all that was on my plate, and I knew that I was going to have let something go. So I just prayed for God to lead the way. I had no clue what would happen or what would ultimately make sense for me to do. I just desperately needed Him to point me in the right direction. I shared with Him the desires of my heart every single day, but in my little human brain, my ultimate desires didn't make sense. What I really wanted to happen didn't seem like the wisest decision for me at the time.
I waited another few weeks, patiently (ohhh how God was teaching me to be patient during this time!) and just continued to pray and to trust. One day out of the blue, I get a call from one of the companies that I was working with at the time, and they informed me that they were very pleased with my work, but the company as a whole could not afford to continue paying my rates – so I had two choices. I could have played it safe and agreed to keep doing what I was doing for a lesser rate that the company could afford, or I could stay true to my value and self worth & we could go our separate ways. I chose the latter. If there's one thing I've learned in life, it's to never settle and to KNOW YOUR WORTH. To be honest, I was very confident in my decision because this is what I was praying for, and I know for a fact that it was a total God wink, but at the same time it was still a bit scary for me at first. As relieved and excited as I was, that was still a source of income that I turned away from. But I knew that this was God's plan for me and that He was leading the way. I knew that if I followed His will, He would provide more than ever before. And goodness, if I could only show you guys how strongly He has come through.
Since then, I've been able to focus more on my wardrobe styling career (which was my first true love in the fashion industry), and I've officially transformed this blog and the love 'n' labels brand into a business and my full-time job. Now let's just pause for a second, because I said I don't cry often, but typing out that sentence literally just brought tears to my eyes, y'all. I've been wanting to be able to say that for a long time now.
I knew that I always wanted to be a fashion stylist, but before college, I didn't even know what a fashion blog was. Actually, fashion blogs as businesses are still fairly 'new'. Some of today's biggest fashion bloggers have only been around for 5-10 years. TJ put this idea of love 'n' labels in my head almost 4 years ago (and if you're a blogger or influencer, you know how long it takes to plan out everything). I officially started LNL 9 months ago today, and I remember telling my mom whenever I first started on this journey that I would love to be able to take my blog full-time by the end of 2017. I felt like that was a realistic goal – I had no idea that I would be where I am today 7 months prior to my end goal. I am honestly blown away by the way God works. I owe Him all of the glory because without Him, none of this would be possible. I look back and think that he stepped in and nudged me that day when I got that phone call. He knew that I wouldn't settle – that I would stick to my worth – but I think He also knew that was the perfect way to lead me in the right direction because I probably never would have taken that leap on my own. He is good y'all!
The blogging industry has been one of the biggest blessings to me that I would have really never pictured myself being a part of – simply because I never really knew much about it. I may not be LC and have my own fashion empire – yet.. 😉 and I may not travel every week to Paris and Milan as a stylist. But ultimately, none of that matters. I finally feel like I am where I am supposed to be in my career, and there is room for so much opportunity to come. I have truly never been happier. Don't get me wrong, I still feel like I work all day every day, but it's not work. Styling and blogging are my passions, and I still have to pinch myself everyday to make sure that this isn't all just a dream. It certainly was all just a dream at one point – but now, it's a reality.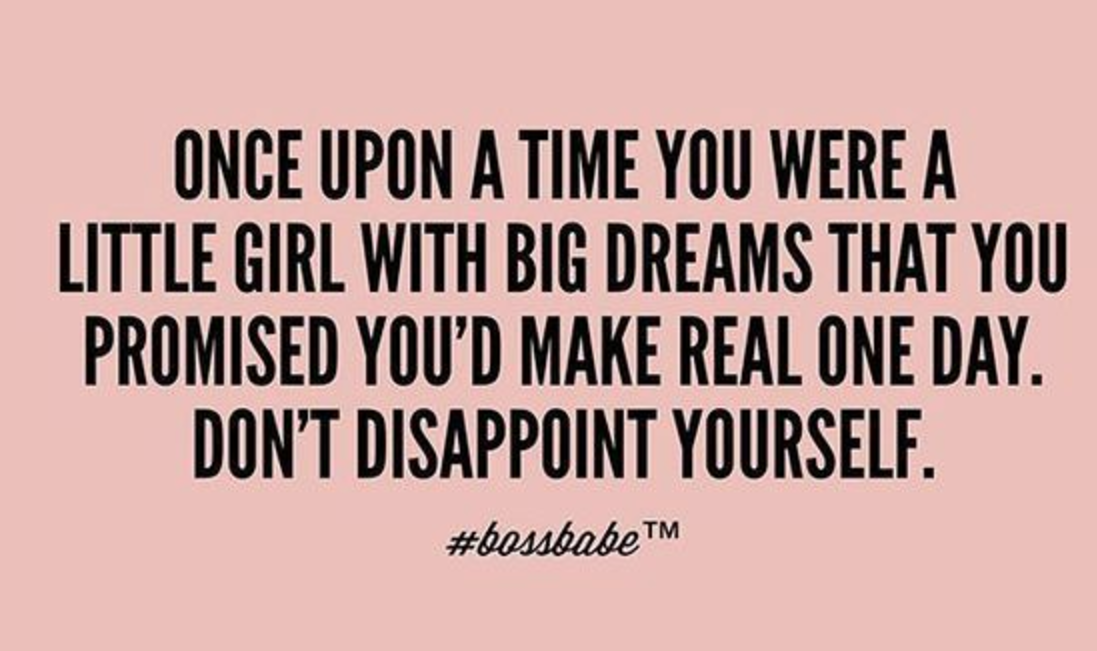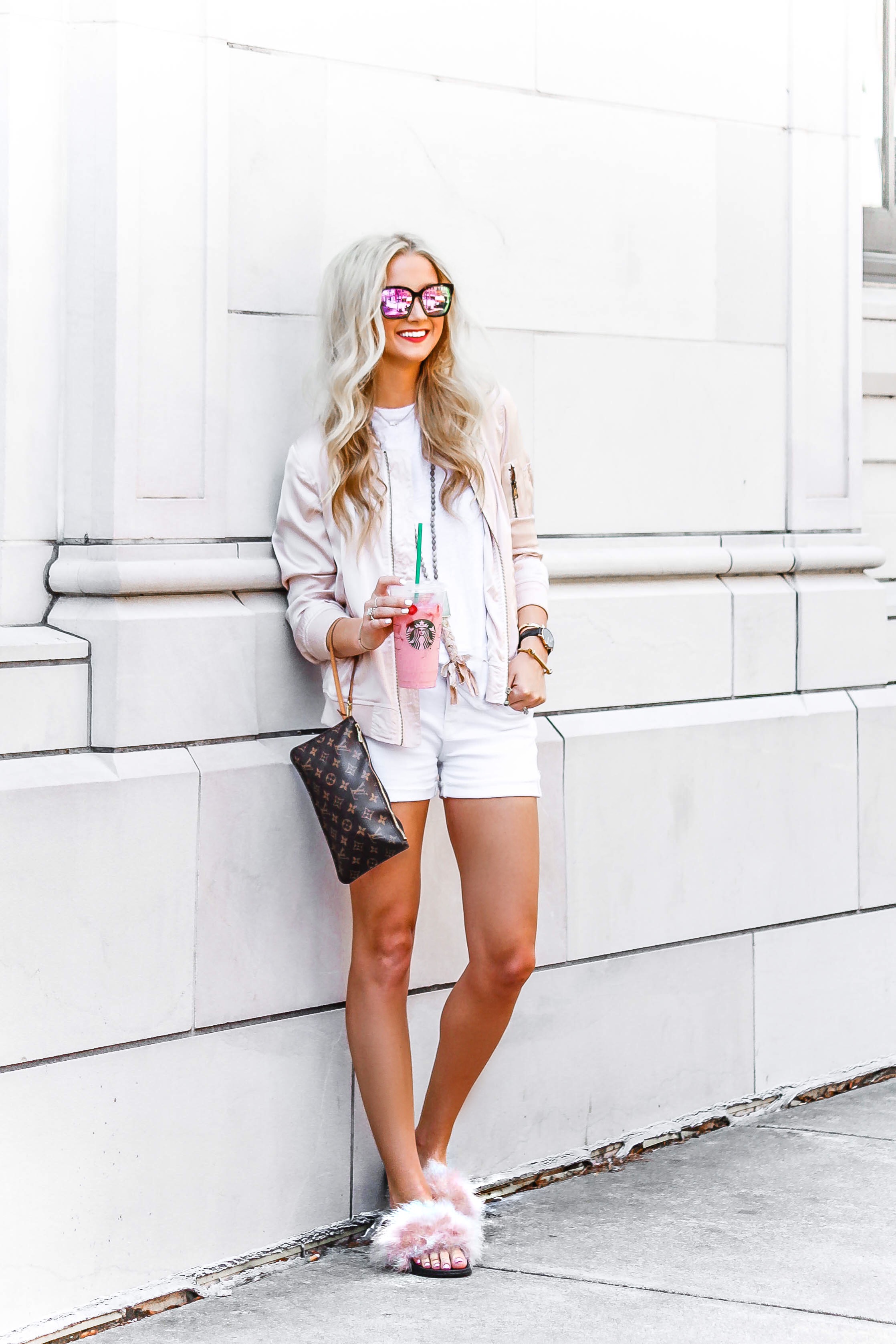 Shop the post:
*Exact bomber jacket here.

If something has been tugging at your heart lately and there's a burning desire within you to reach a goal or to make a dream come true, I want to encourage you to go after it with your whole heart. If it's risky or you don't feel 'ready' for it, then pray about it and trust God to lead the way. I promise that He will lead you down the right path!! So many amazing things can happen in your life if you give it all up to Him and take that leap of faith!
Now that you know the full scoop of what's been happening around here lately, I just want to say thank you for always reading my thoughts on here and being so supportive. I cannot thank you all enough for all of your sweet comments, emails, tweets, and IG love, but it sure does light up my whole day when I hear from y'all. 🙂 Without you, this big dream of mine would certainly not be possible, so I owe each of you the world. I cannot thank you enough for supporting my wildest dreams and coming back here time and time again!
love 'n' labels is about to get even more fun and exciting than ever before so stick around and join me on this journey! If you don't want to miss out, feel free to join LNL by entering your email on the sidebar of this blog! This will subscribe you to newsletters & exclusive content that only LNL members get to hear!
 Love love love you all from the bottom of my heart!!
xo, P