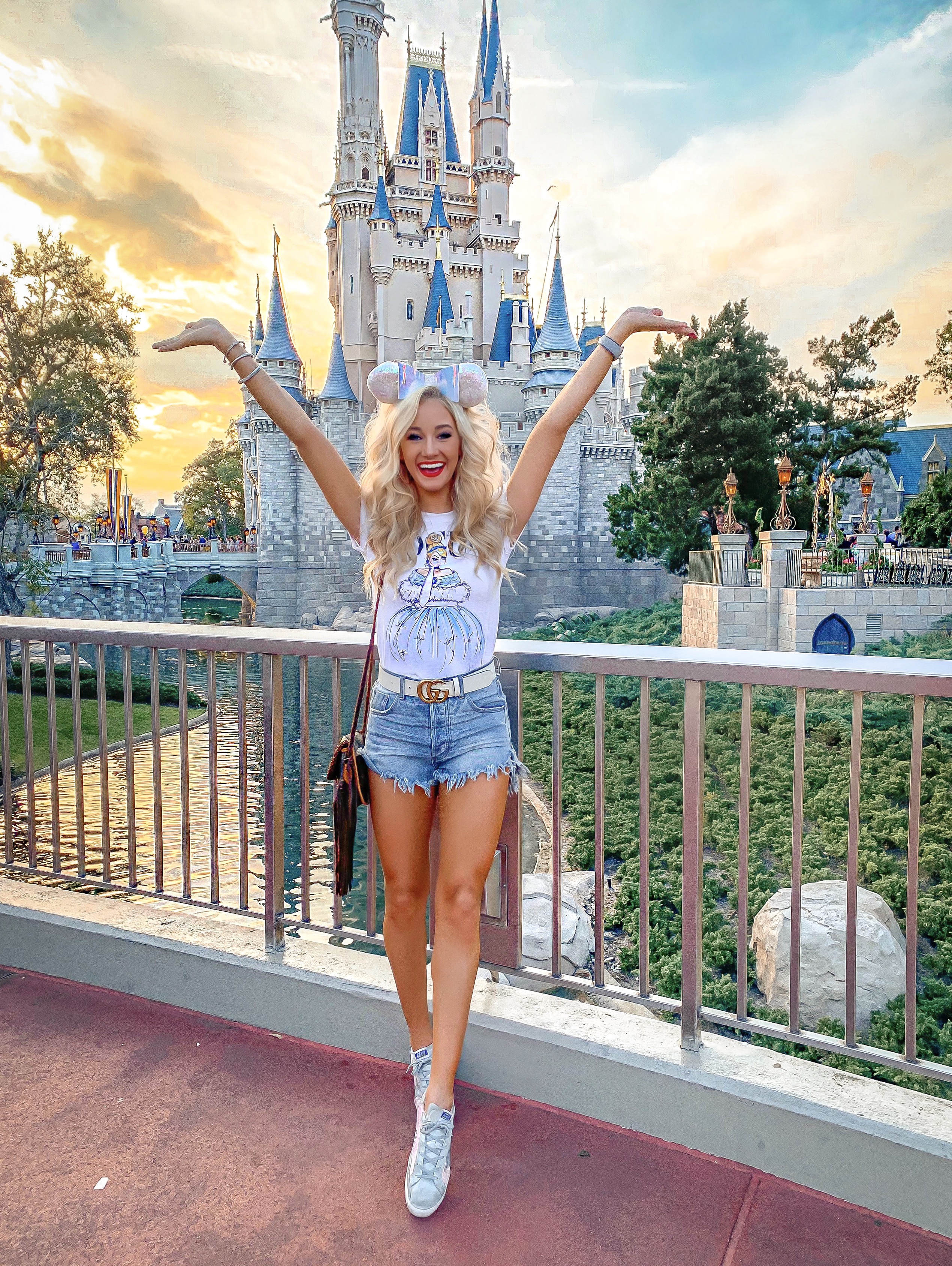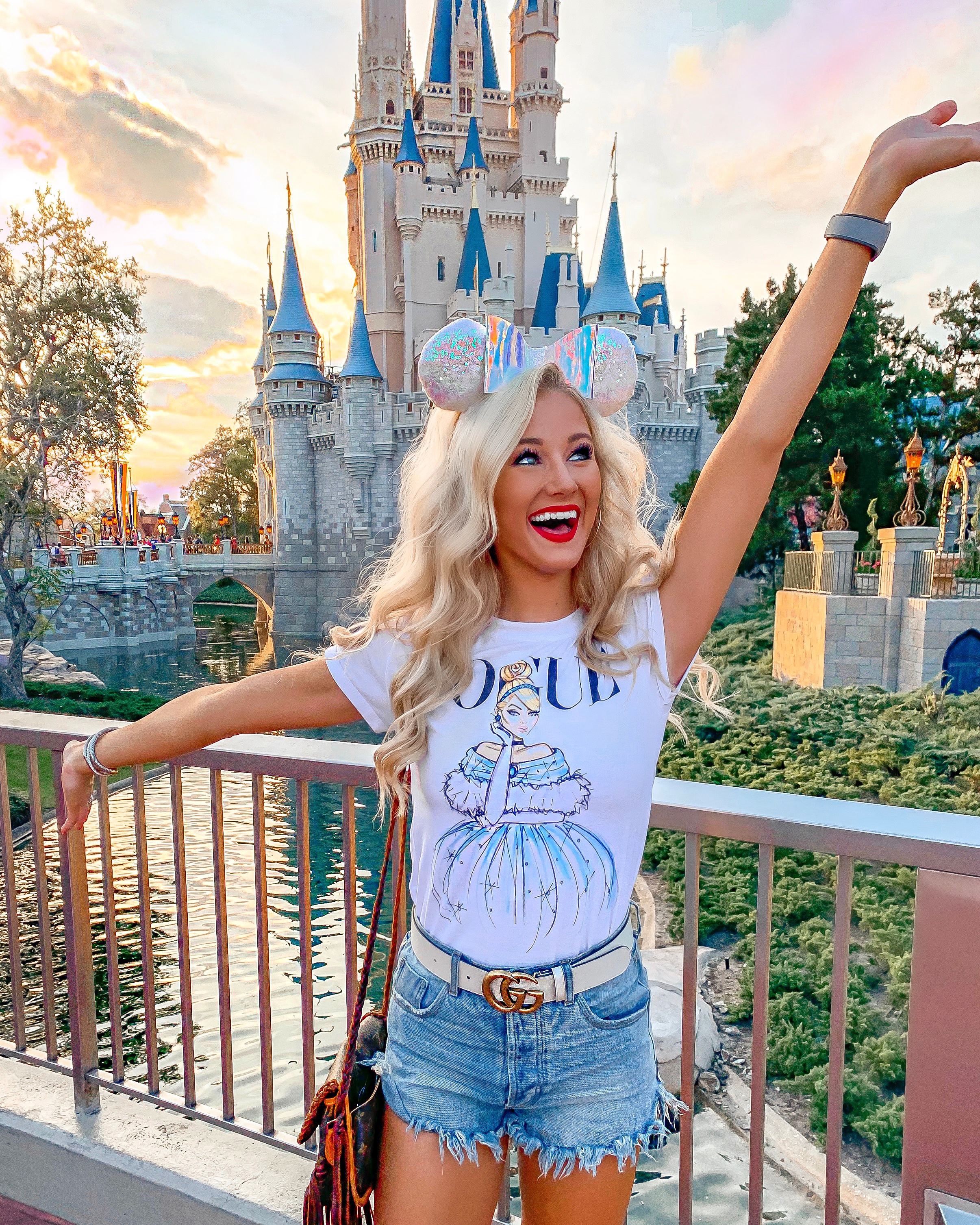 HAPPY PLACE: noun – A physical environment characterized by well-being and contentment.
Where is your happy place? I have a few that give me a constant smile and butterflies in my stomach, but none are as magical as Walt Disney World. My first trip to Disney World was when I was 4 years old. This was before fast passes and waiting in line was just part of the process. You can ask my mom because she waited with me in the 2-hour long line for Splash Mountain multiple times (God love her soul). I have been hooked ever since. Every trip to Walt Disney World since then has been better than the one before. Even seeing a picture of the parks and the food and the rides makes my heart skip a beat. I have told you all of this so that you can try to imagine my excitement and even my apprehension when I received an email from a Disney staff member requesting that we collaborate. (!!!) I'll be honest … when I first read the email, I thought someone was pranking me. I even had my husband double check the email address to make sure it was real — no lie. Then … I started celebrating! I could not even believe that I was going to get to work with Walt Disney World Resort. My happy place — the place filled with so many magical memories for me. It was definitely a *pinch me* moment.
When I read the details, I saw where I could invite one guest, and instantly I knew a special someone who would be thrilled to join me — my sweet mama! She was so excited to tag along. I get my love of Disney from her, and honestly, I think she might even love it a little more than me. The collaboration was part of the #adultsatdisney campaign. The staff at Disney were working with several bloggers / vloggers to show us the adult side of Disney and all that they have to offer young adults (without kids). Y'all will be shocked at all of the options for fun at Disney World, even if you don't have children yet. There are so many attractions and opportunities that I never even knew about (and I've visited quite a few times now)! I have been to Disney as a child, as a student, and as an adult, and this past trip was by far my favorite. So … keep reading and let me show you why your next vacation needs to be to the most magical place on earth …Walt Disney World.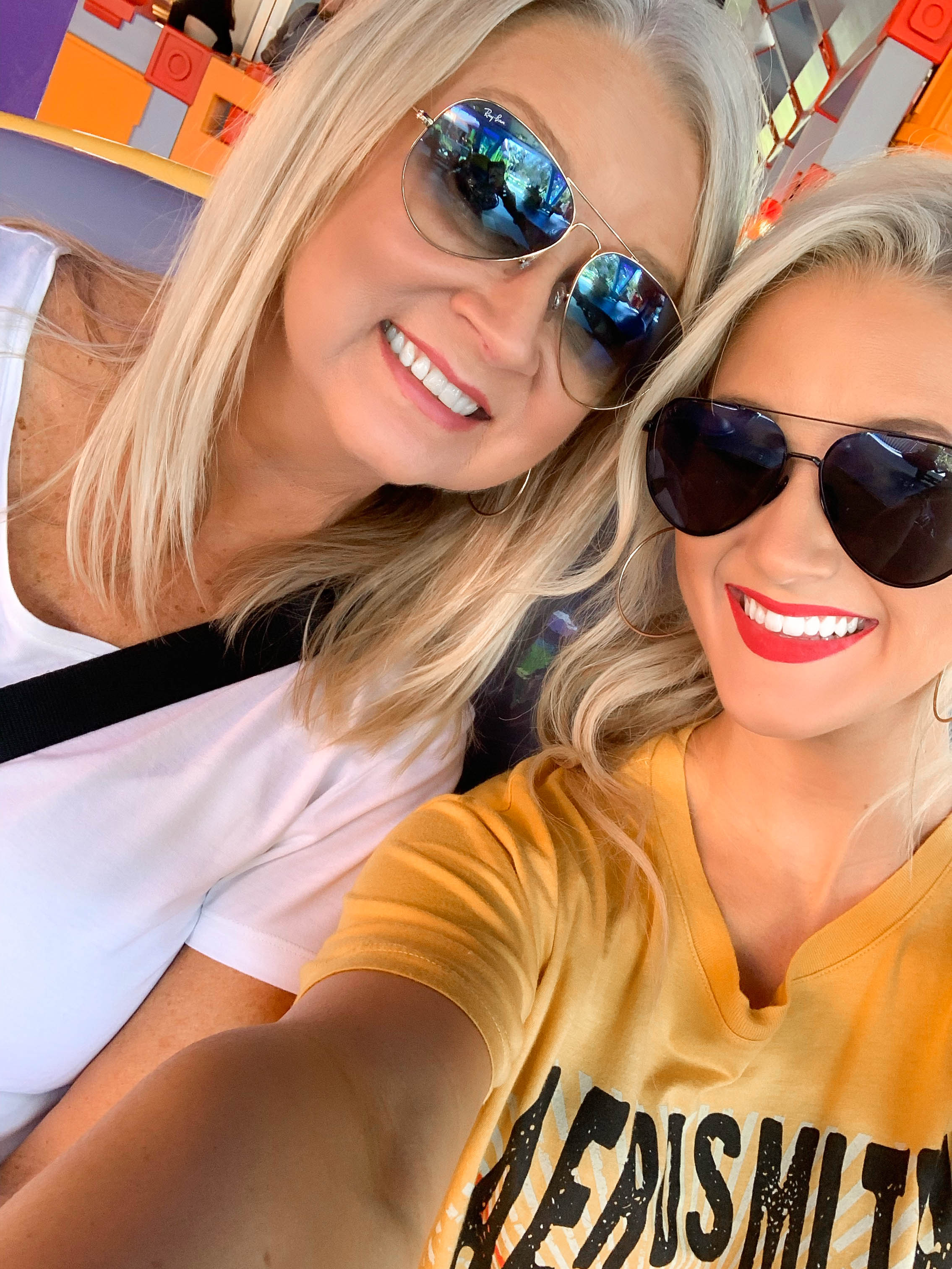 Transportation
Numerous major airlines fly into Orlando International Airport, and when you stay at one of the Disney Resorts, transportation from this airport to the resort is 100% FREE and easy to navigate! Upon arrival in Orlando, we went straight to the Disney Magical Express area of the airport. There, we were assigned a bus based on our resort. Our luggage was loaded on the bus, and we were off! The bus system at Walt Disney World Resort is by far the best way to travel. There is really no need to have a car when you are there (but there are plenty of Ubers & Minnie Vans to assist you, should you need them). The buses provide transportation from every resort to each of the parks, as well as, Disney Springs and to and from the airport. There is also the Monorail train system (another great transportation option) that runs between Magic Kingdom, the Transportation Center and Epcot and stops at three resorts along the way as well: the Grand Floridian, the Polynesian and the Contemporary.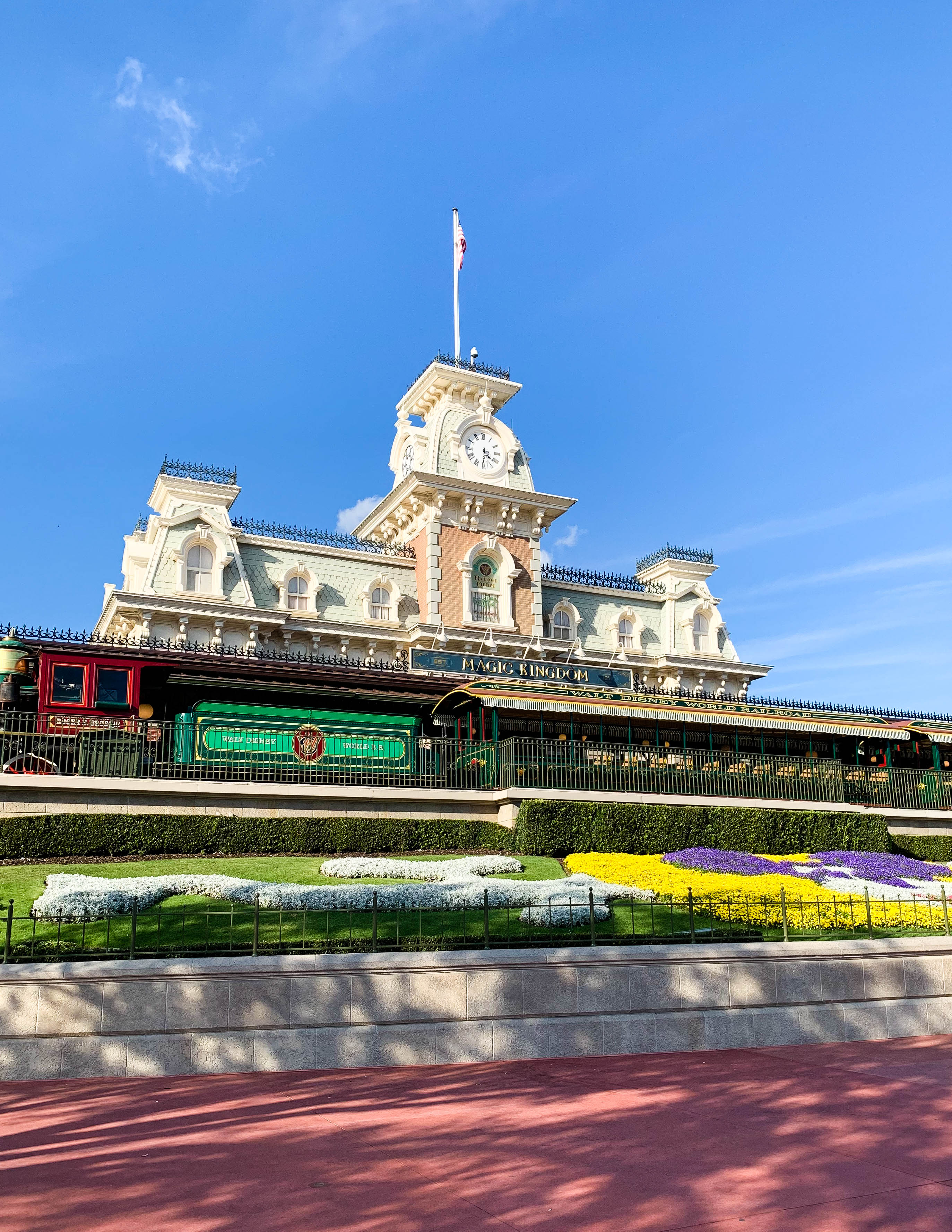 If neither of these modes of transportation work for you, there is also water transportation between some of the hotels and parks, and coming this Fall, the new Skyliner will be in operation! The Skyliner is an aerial gondola ride, which connects the Caribbean Beach Resort to Hollywood Studios and Epcot's International Gateway. This gives easy access to the Boardwalk Area and all of the entertainment and dining that area has to offer. Other on-site resorts (Art of Animation Resort, Pop Century Resort and the new Riviera Resort) are also connected to the Skyliner gondolas. The newest option for transportation at Walt Disney World is the Minnie Van service (as mentioned earlier). These are small vans available for being transported throughout the parks and resorts, and there are large SUVs for rides back and forth to the airport. These vehicles always have a car seat if needed for the youngsters in your group, which is also a major plus. And the best part, they are all red with white polka dots … just like Minnie Mouse! Obviously, I appreciate a cute photo op like this one I took in front of the Minnie Van! 😉  (You can reserve these rides through the Lyft app on your phone, for added convenience.)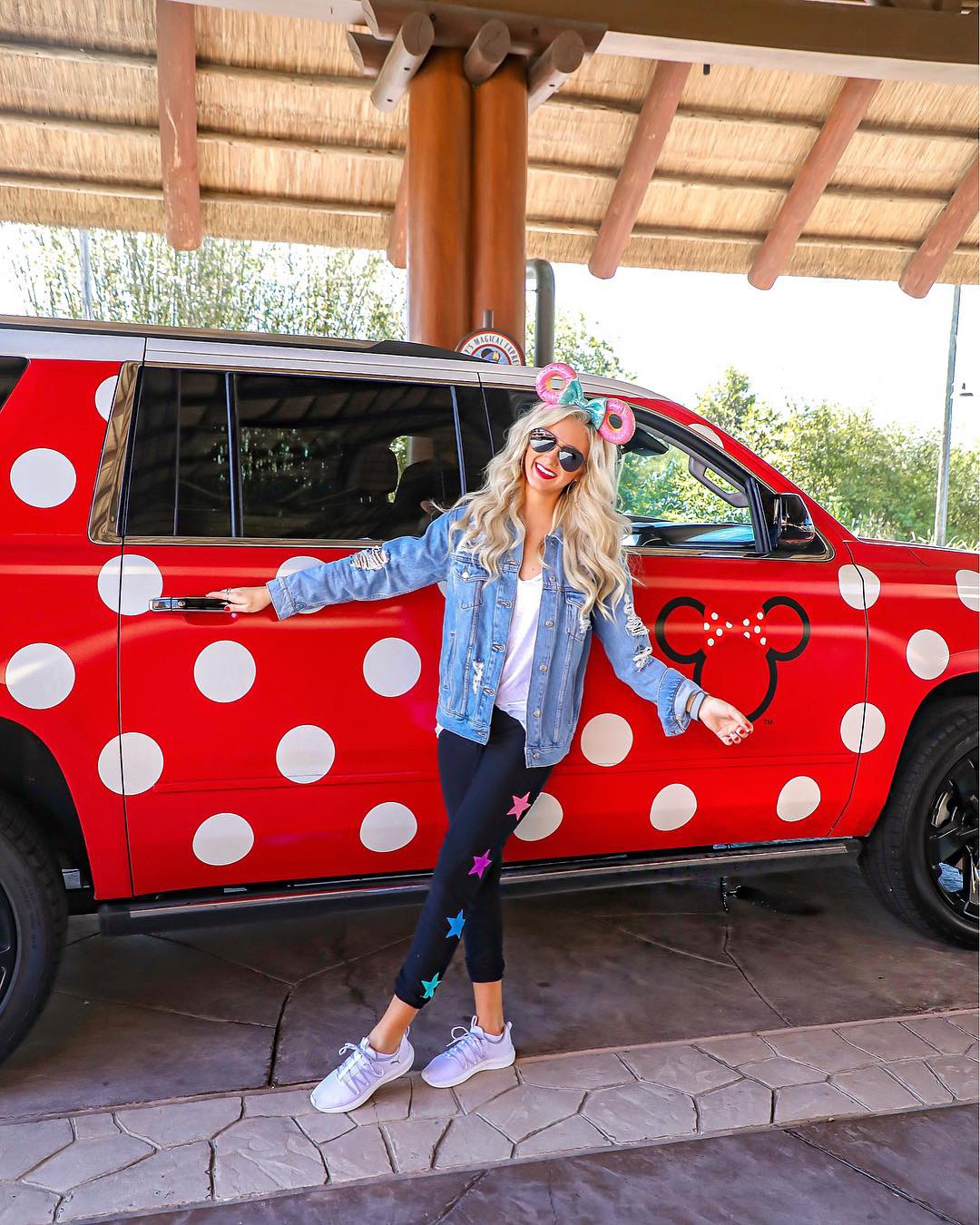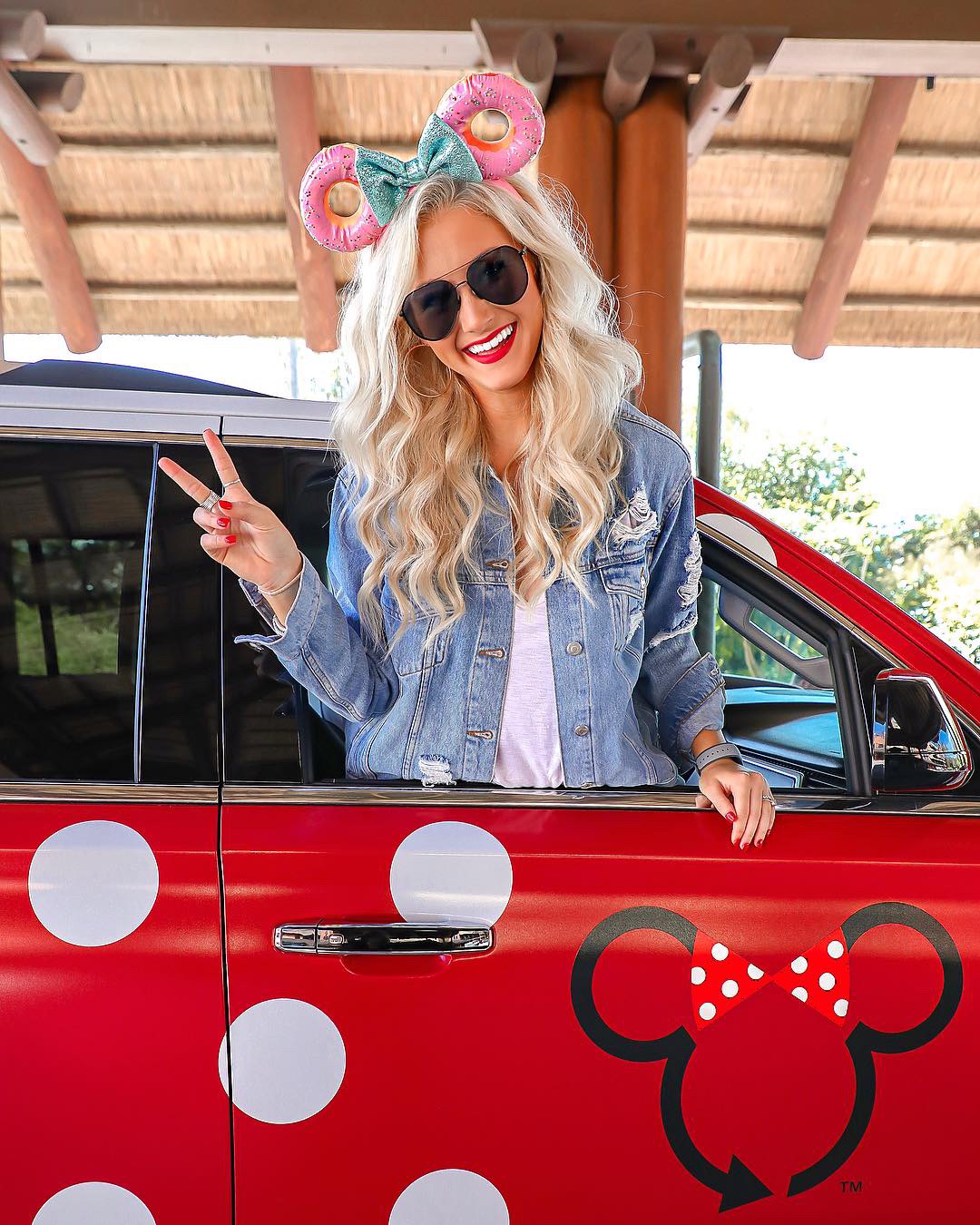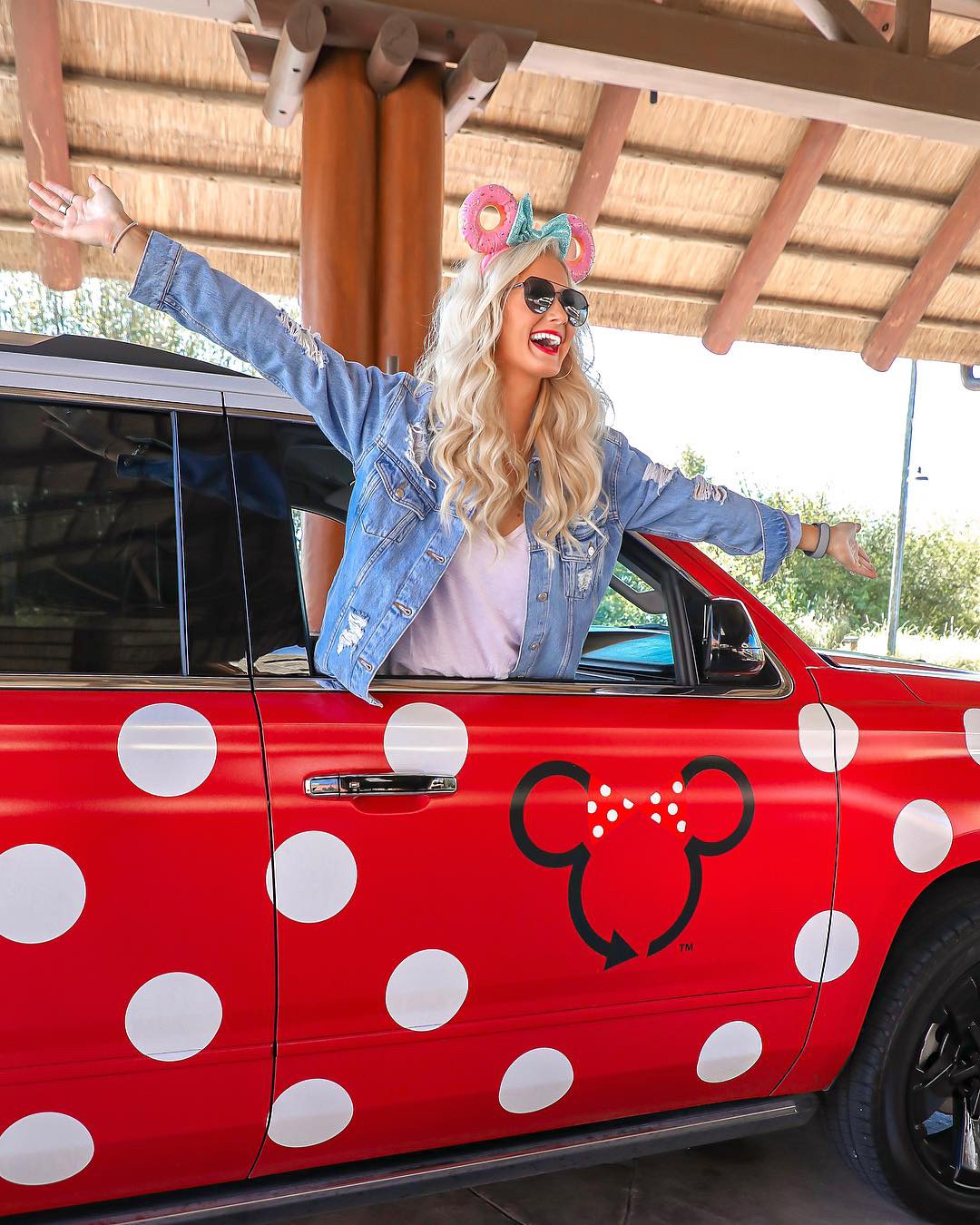 Resorts
Disney offers numerous resorts on the Walt Disney World property, and they are grouped based on rates you want to pay: Value, Moderate and Deluxe resorts. I was thrilled that we got to stay at the Animal Kingdom Lodge, as I have always wanted to stay there and now, that dream is a reality. As we walked into the huge lobby area, we saw out the back glass wall that there were several exotic animals walking around (giraffes, zebras, flamingos, etc). It was like we were staying in the middle of a safari even though the animals were behind a fenced area. Our room was so spacious and nice, and our balcony looked out over another area of animals and the pool. Even though this is a great place to stay if you have children with you, it is also a wonderful option for adults at Disney. This resort provides a very relaxing getaway for adults. There are fire pits inside and outside, as well as, numerous bars and unique restaurants with amazing cuisine.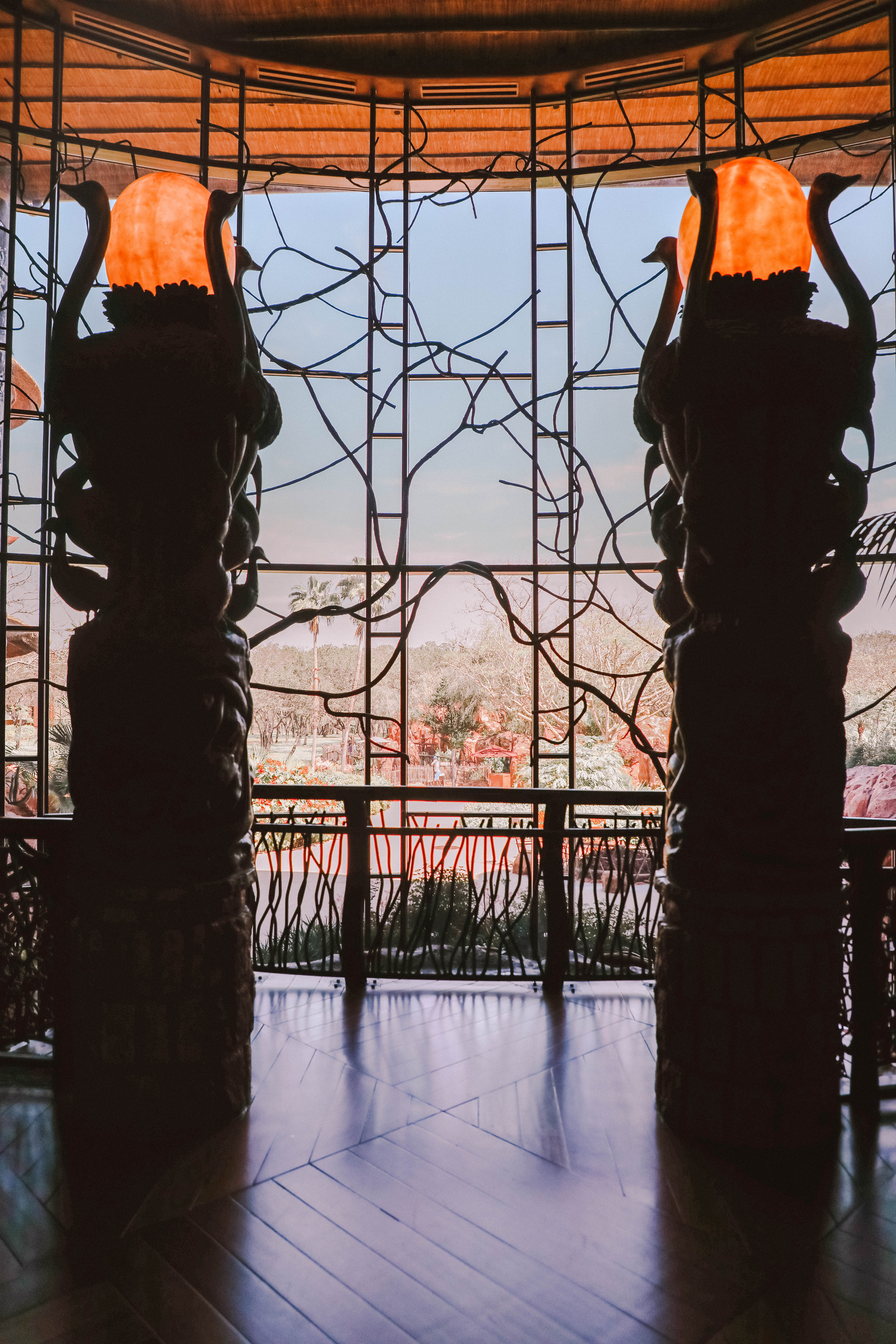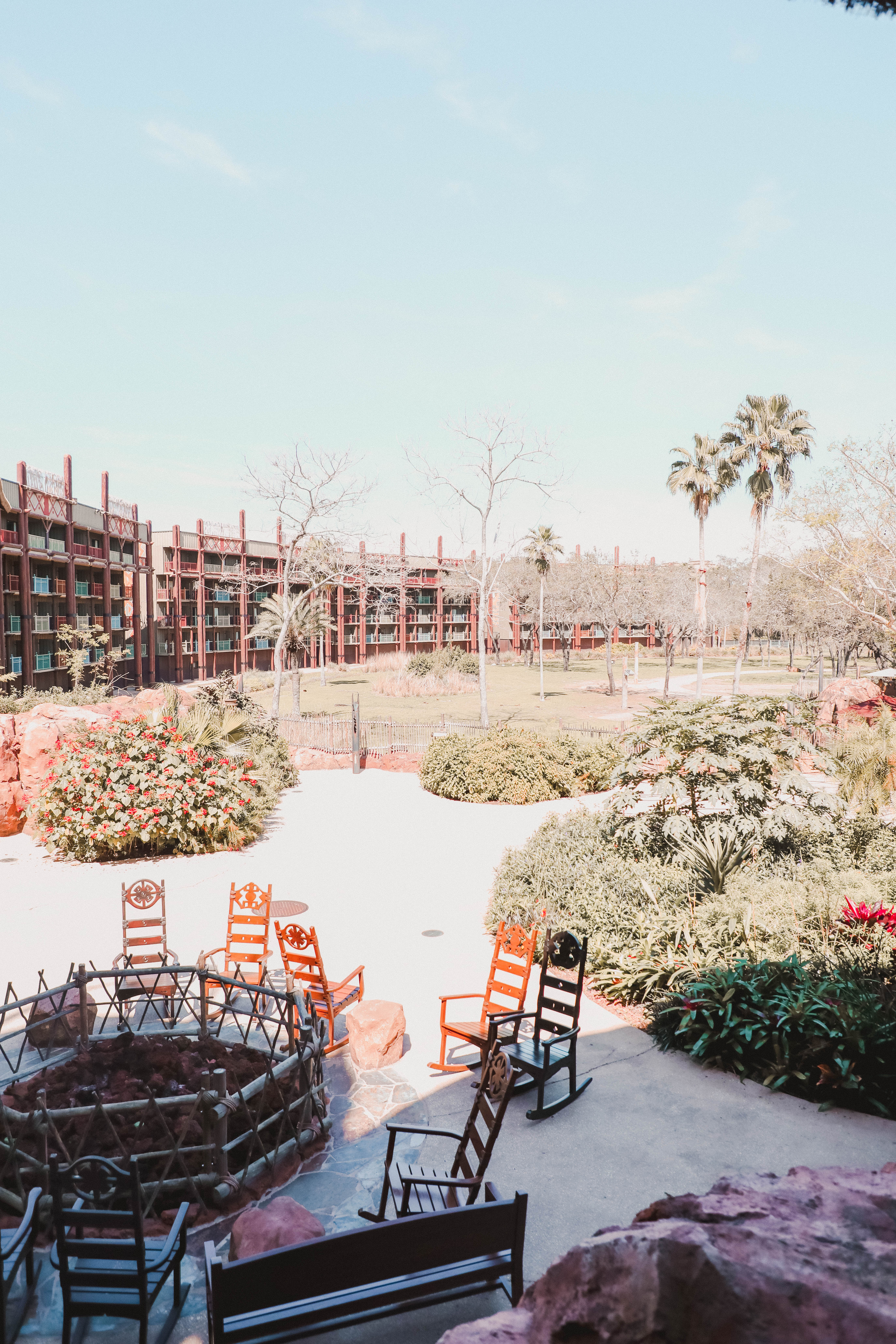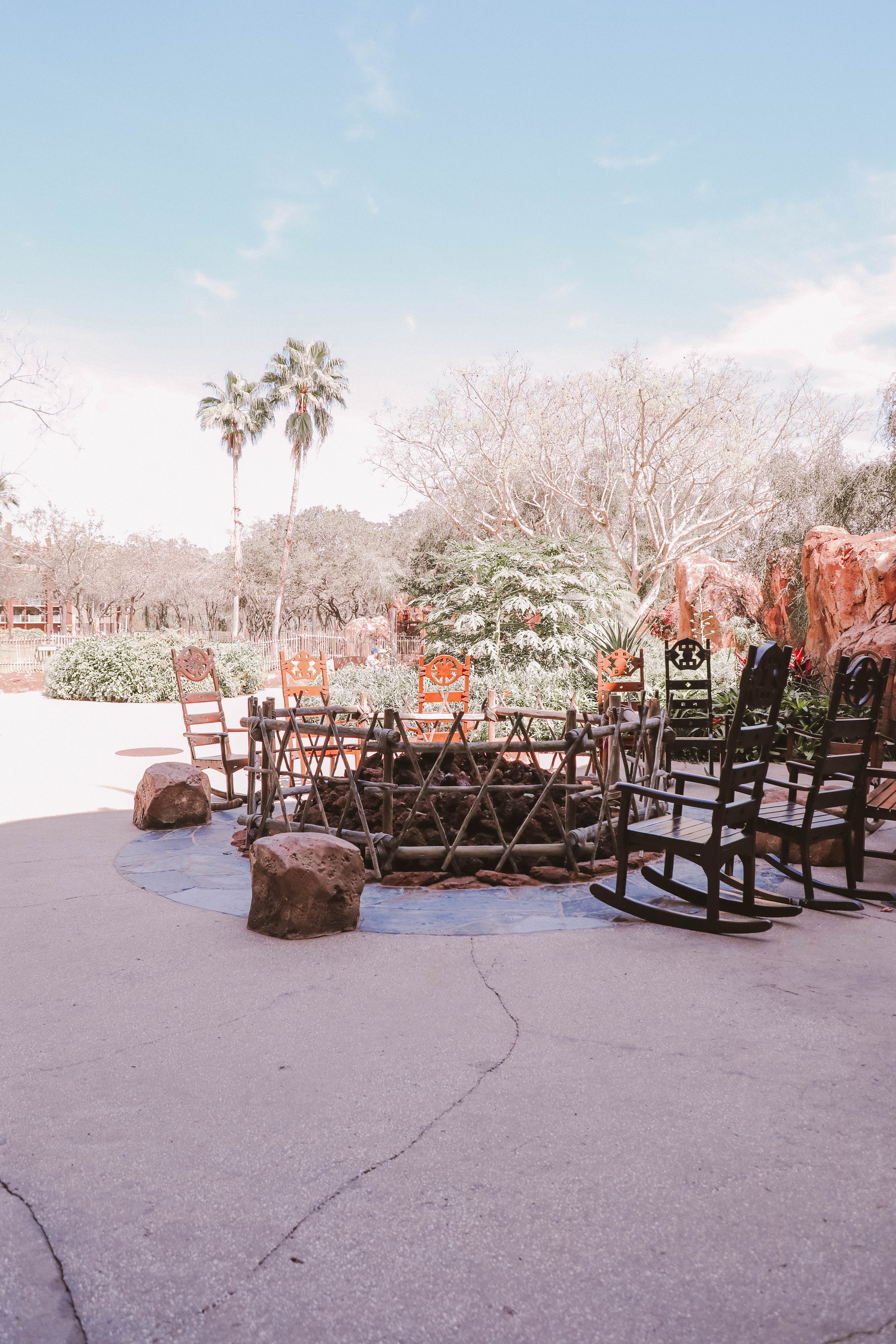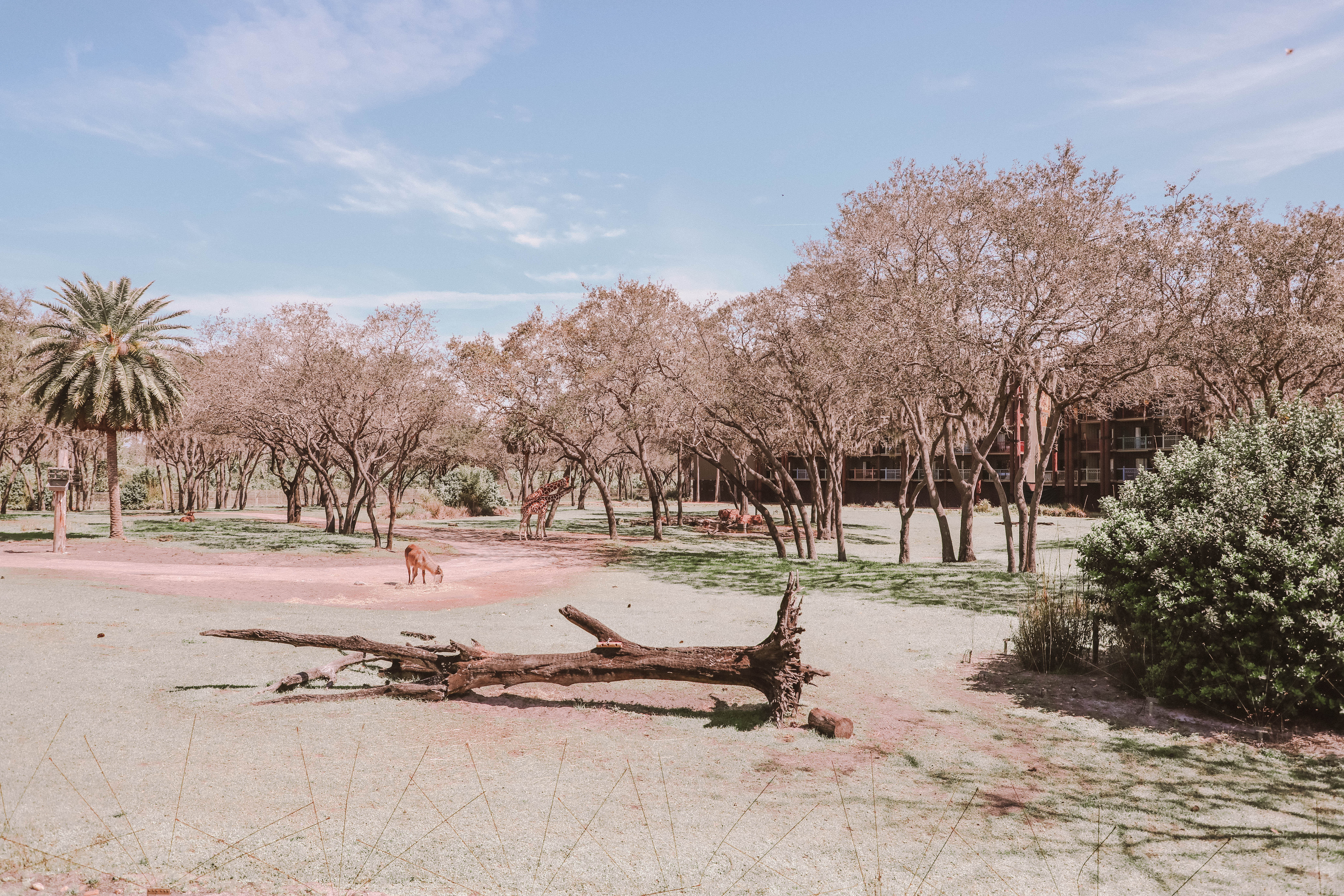 During our stay, we were given tours of several of the other resorts at Walt Disney World. One new lodging option is the Disney Vacation Club's Riviera Resort that is almost ready. It is across the lake from the Caribbean Beach Resort and will be part of the Disney Skyliner transportation system. We also got to see the upgrades to the nearby Coronado Spring's Resort. So many of the rooms have been renovated and the new tower is almost ready for guests (it's so nice!). They also added a Three Bridges area that connects all sides of the resort. This allows for easy access to the main buildings!
One of the most interesting and shocking resorts that we toured was the Campsites at Fort Wilderness Resort. I guess I knew that Disney offered camping but never imagined it would be so luxurious, exciting and fun. The first part of our tour on the campgrounds included meeting all of the horses that are used in the parades and shows at Walt Disney World. Let's just say if I come back in another life, I want to be a Disney World horse! These stables were amazing, and we even got to meet Cinderella's white ponies! The campground offers wagon rides, horseback riding for guests, smores and outdoor movies. It's anyone's Heaven, no matter the age!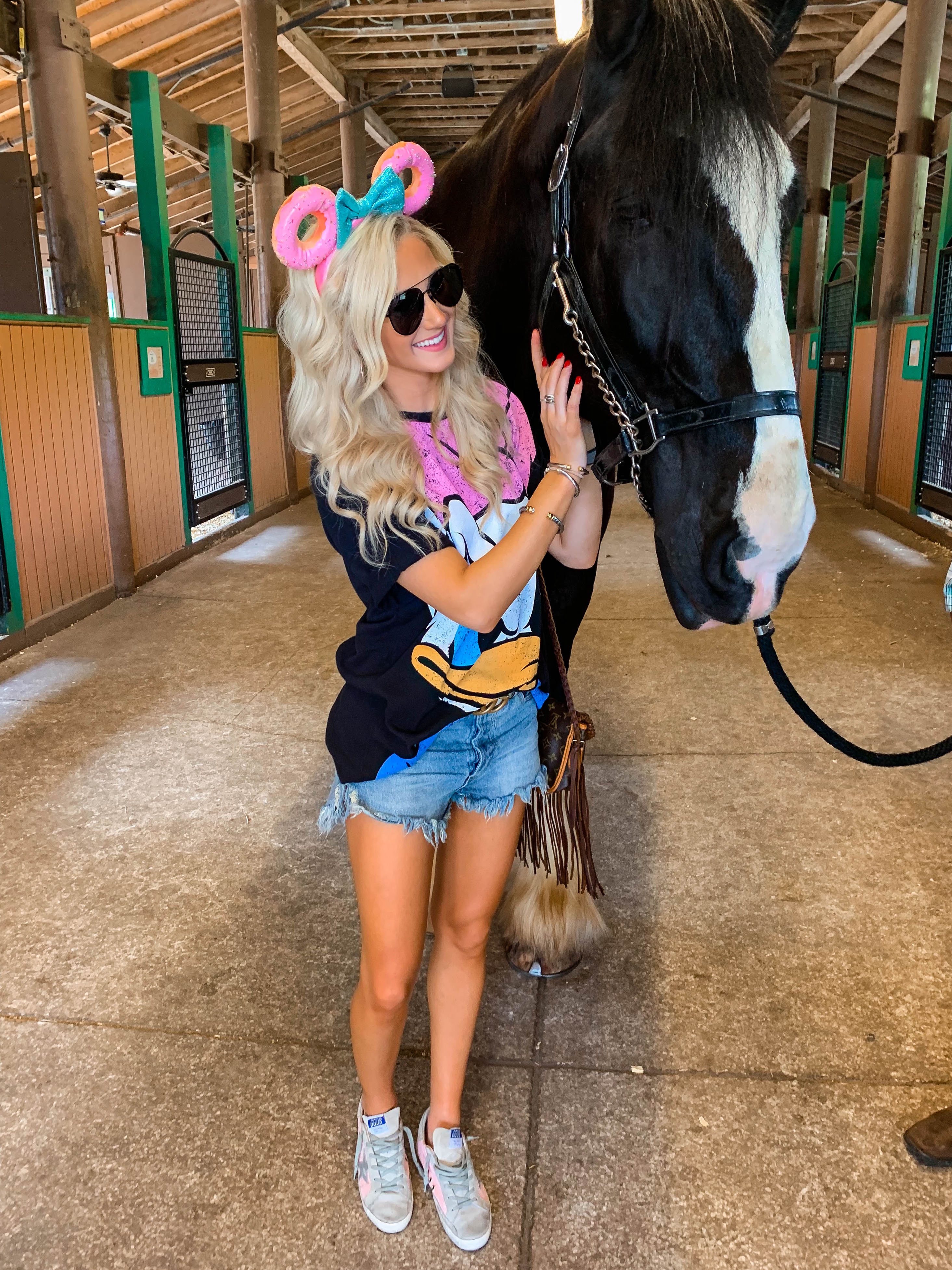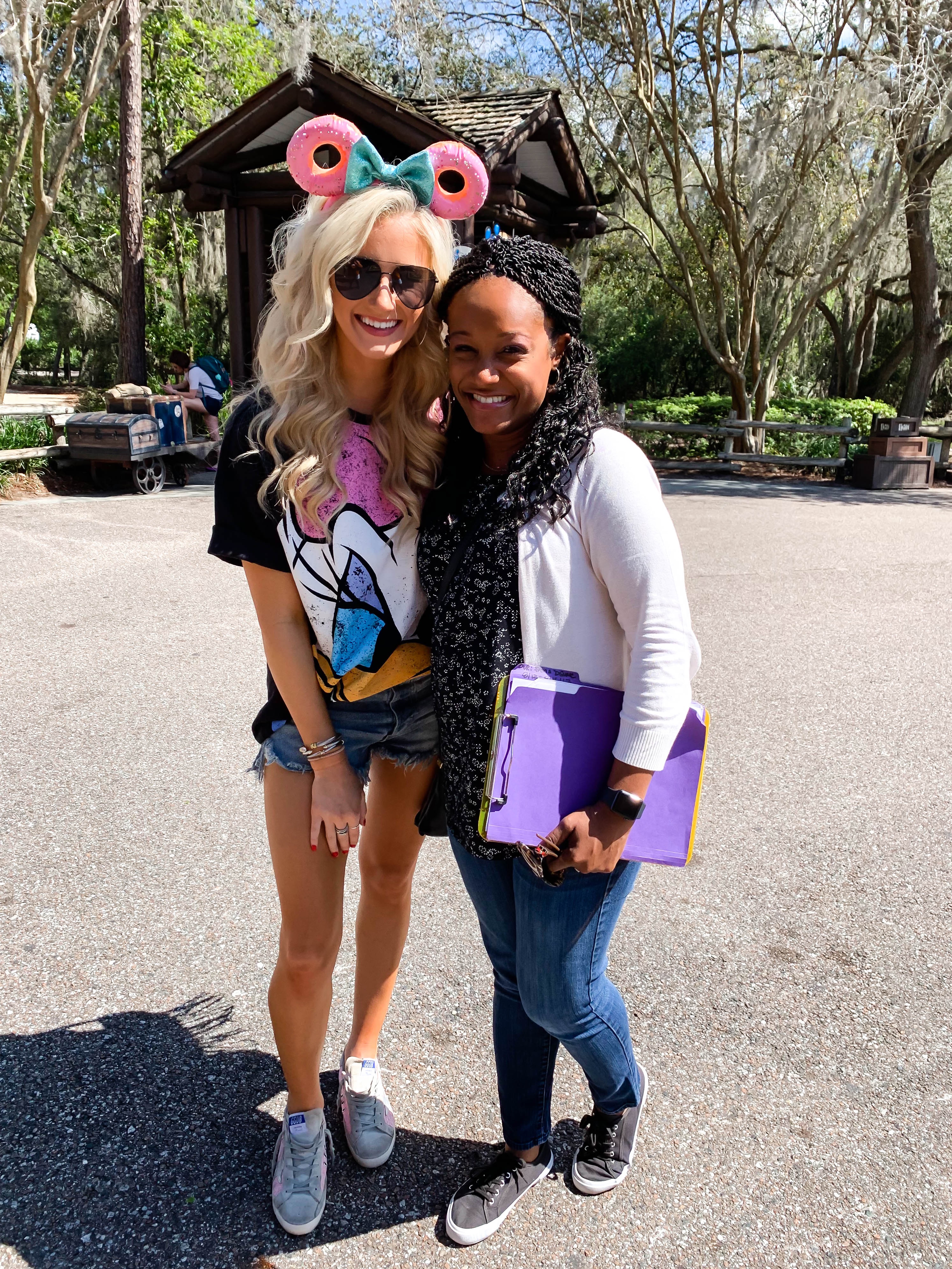 Next, we were escorted to lunch at the Hoop-De-Doo Musical Revue … I will discuss this a little more later on. Following lunch, we jumped in our golf carts (these can be rented during your stay at Fort Wilderness, as can bikes) and rode over to the canoe rental booth. We were given life jackets and instructions on how to paddle the canoes, then away we went! We canoed around the property and this was a first (but not last) experience for my mom and me. We were a little nervous at first but got the hang of it, and we didn't even turn over, ha! (I was kind of shocked!)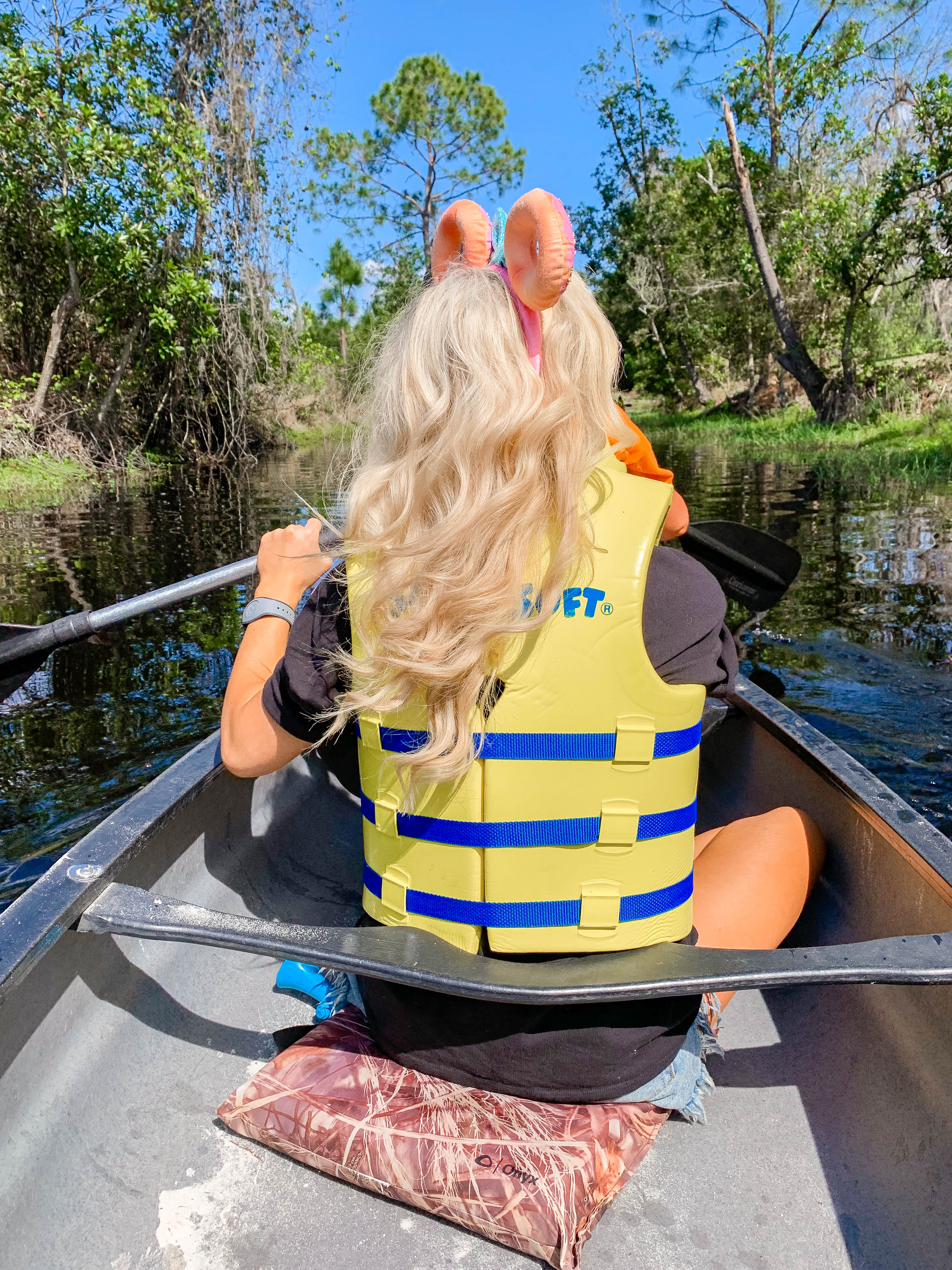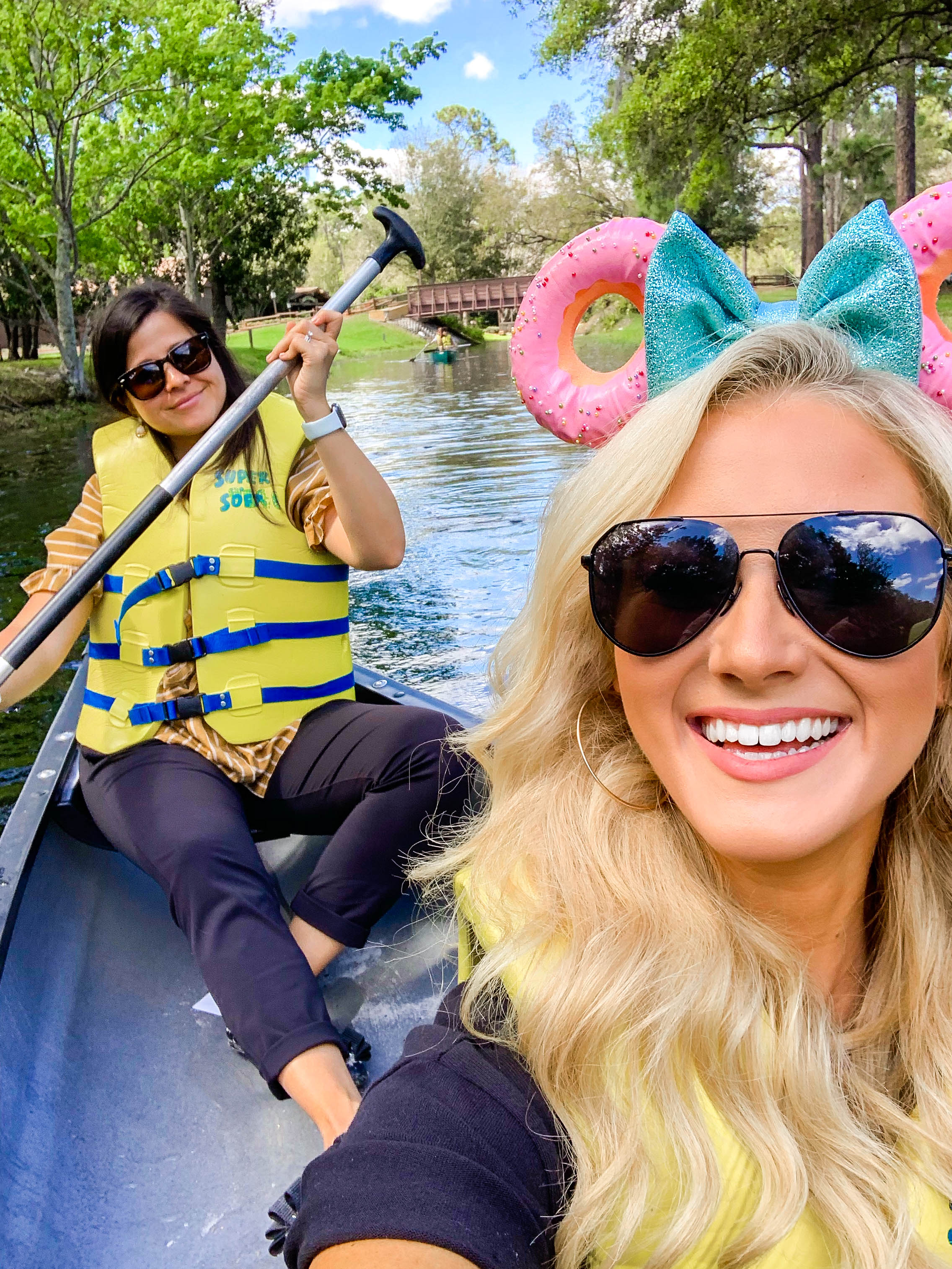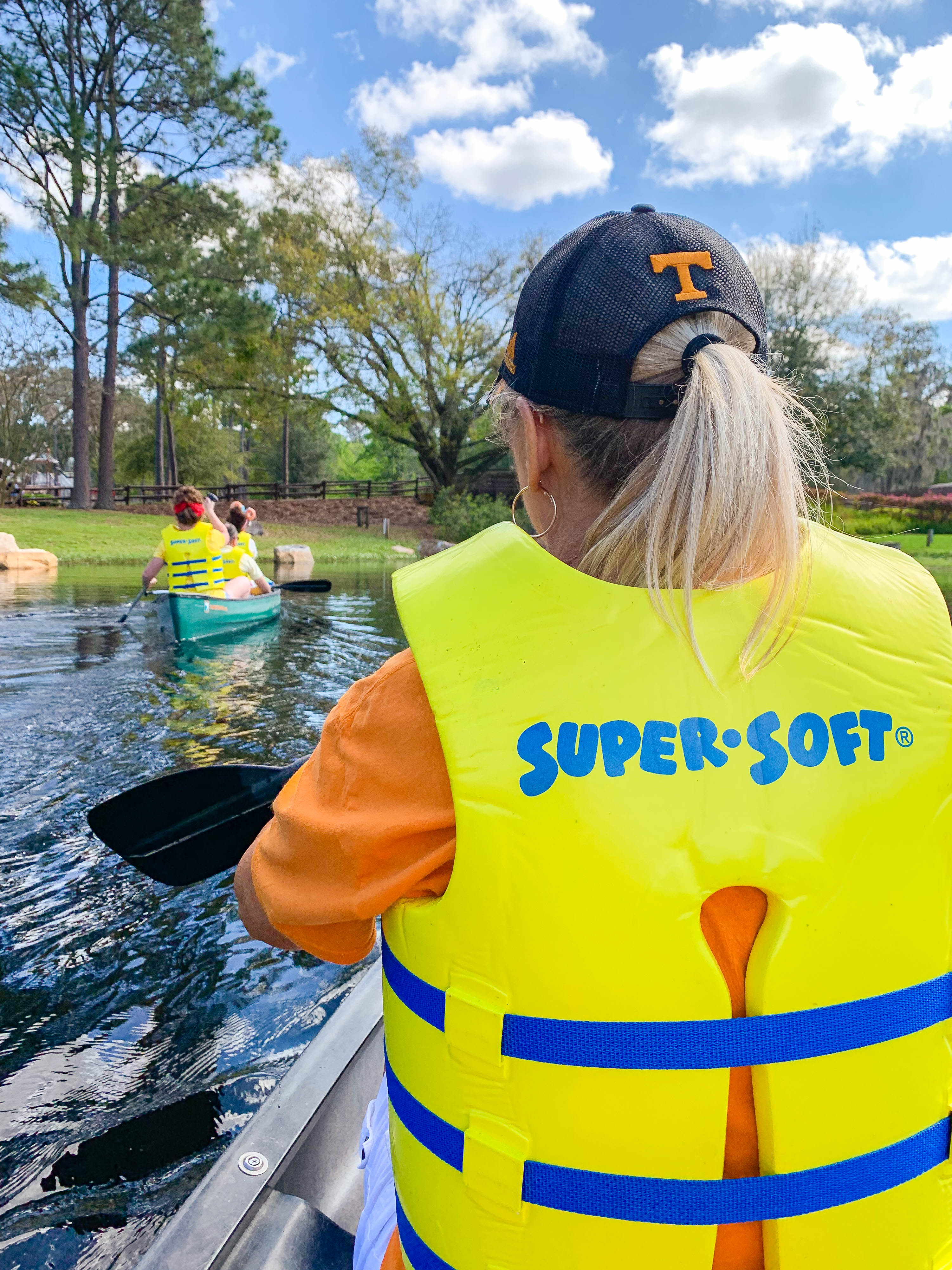 Our next adventure at the Wilderness Campground was an archery lesson. Just call me Robin Hood because I got more than one bullseye, surprisingly! I loved being able to try so many new things that I had never done before.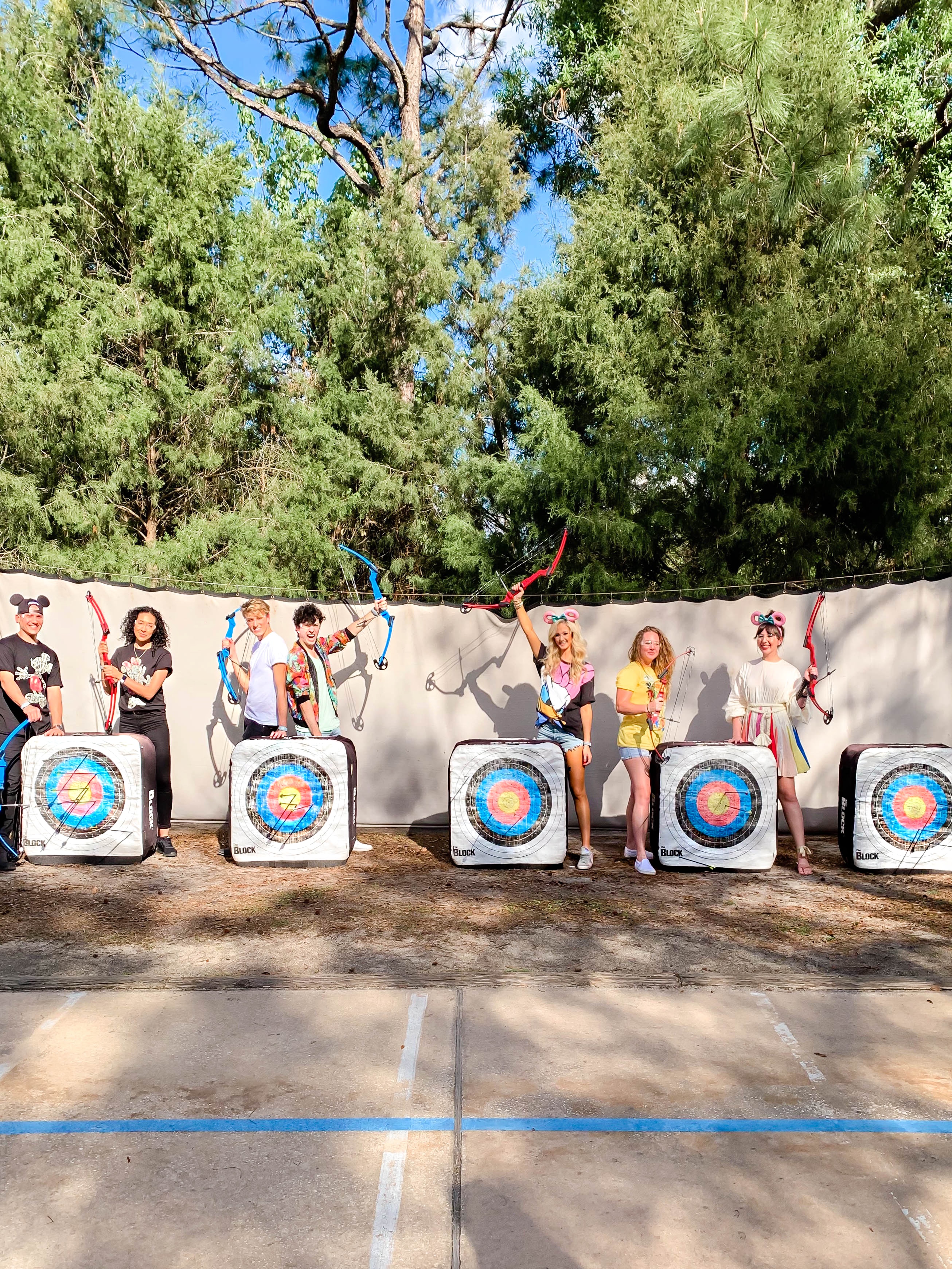 If you find yourself on the fence between camping and doing Disney, well, look no further than the Fort Wilderness Campground and you can do both! They have options for tent camping, RV camping or cabin rentals.
Dining
I want to tell all of my 'foodie' followers that this is certainly the place to go if you want to eat a multitude of various cuisines. Not only can you eat around the world at Epcot (at one of the 11 countries) but the various resorts have superb restaurants as well. We got to experience a nice dinner with the other influencers in our group at Jiko, located right there in the Animal Kingdom Lodge. Several people from the restaurant came and spoke to us about the dishes and the many types of wines from the wine regions of South Africa. The food was incredible, and the wine selections for our table were so delicious.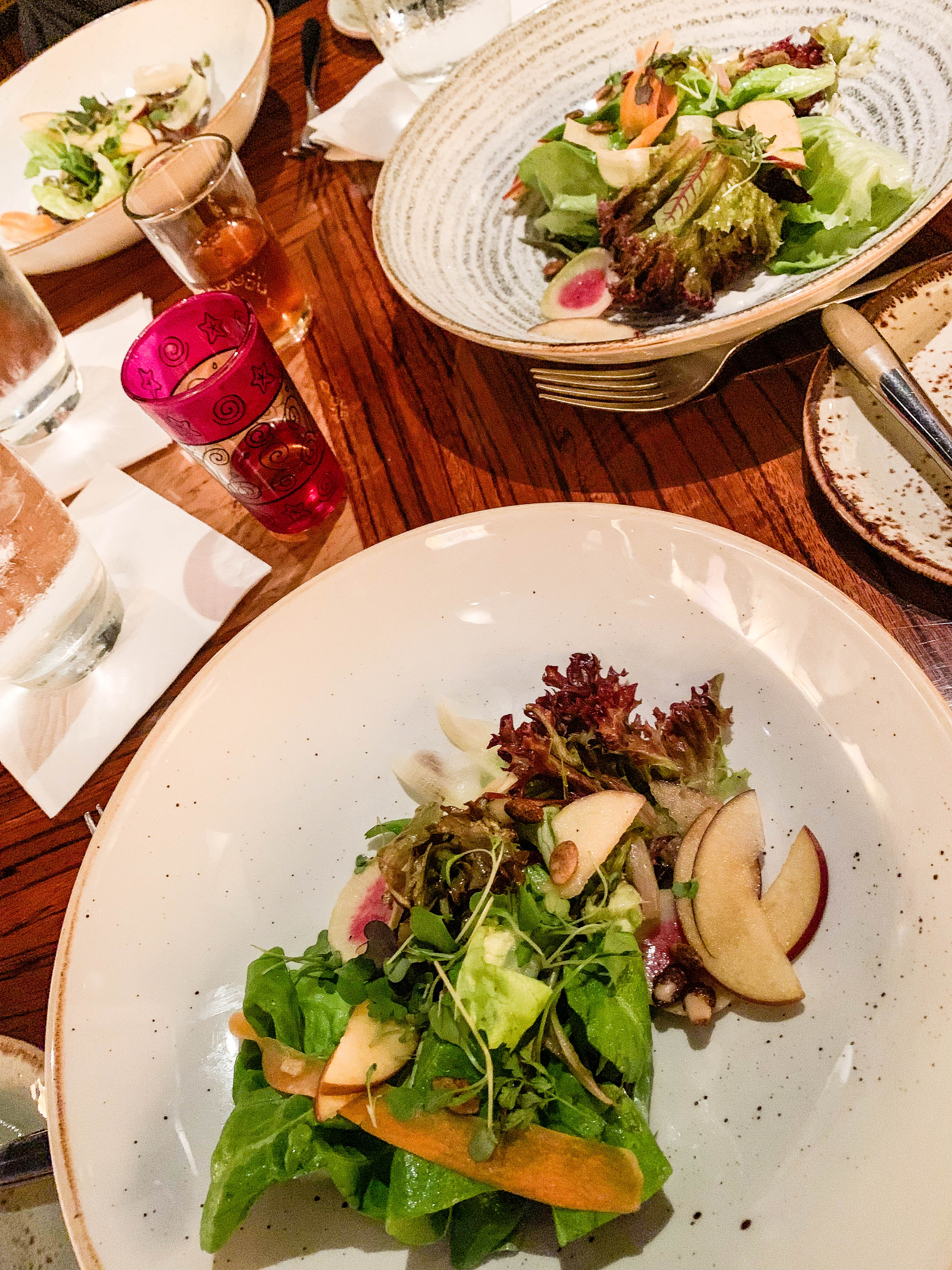 We also got to experience breakfast one morning at Woody's Lunch Box in Toy Story Land at Hollywood Studios, which was so yummy (and great for a quick grab-and-go option). For lunch that same say day, we were whisked over to the Caribbean Beach Resort in the new restaurant, Sebastian's Bistro. The menu has a large variety of Latin and Caribbean flavors, and the food was sooo amazing!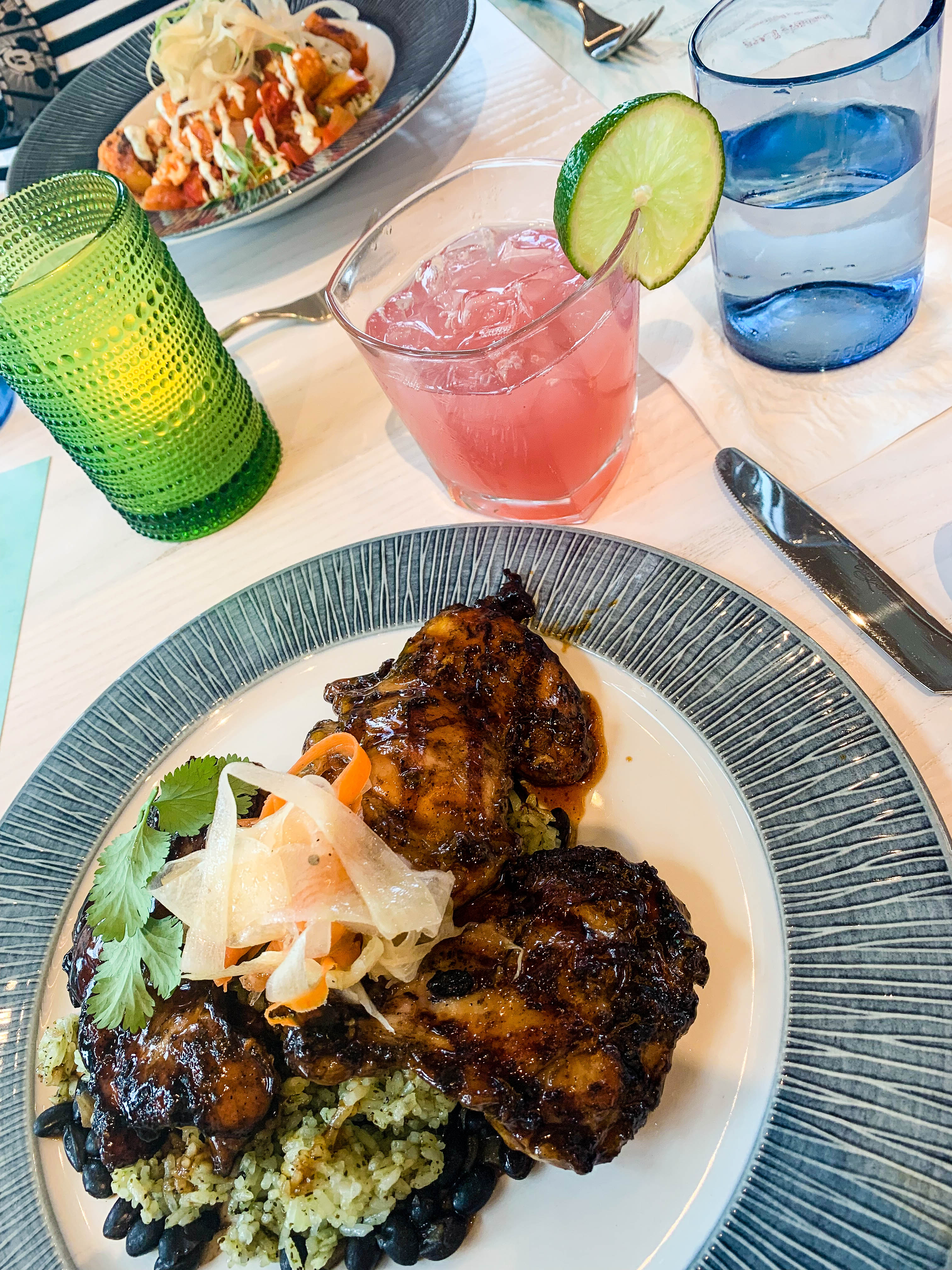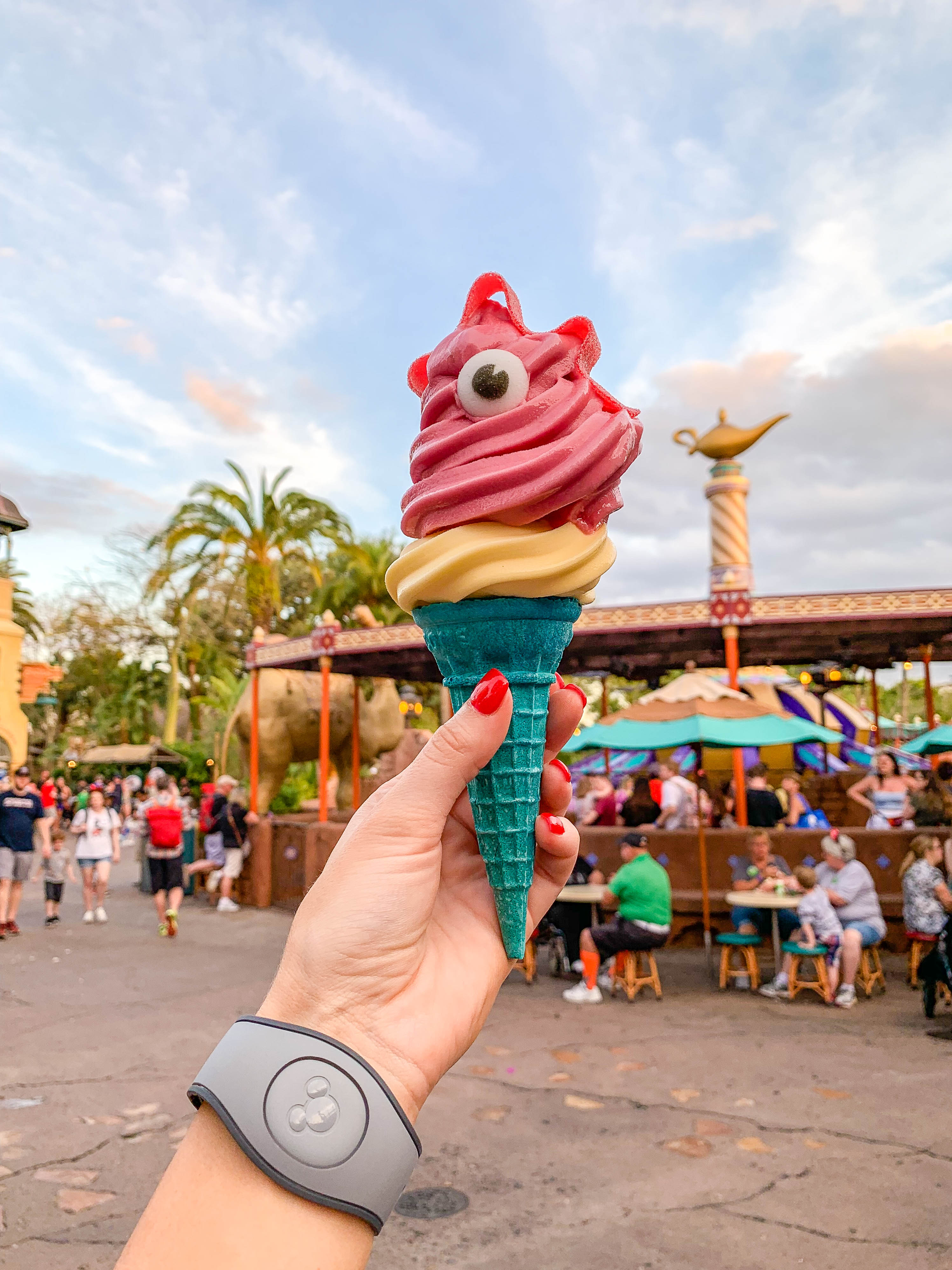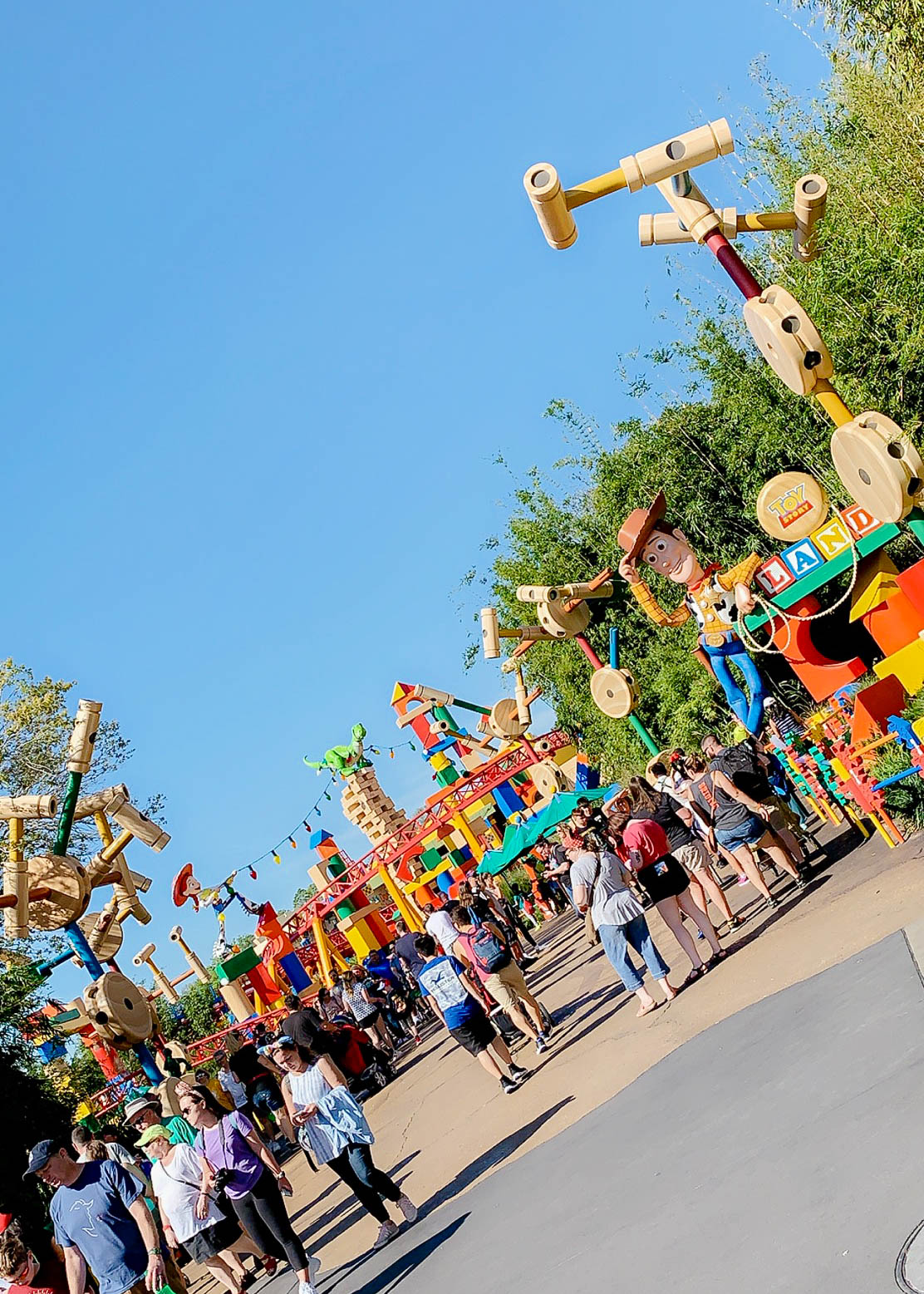 I mentioned earlier about our lunch at the Fort Wilderness Campground's Hoop-De-Do Musical Revue. If you find yourself at Walt Disney World anytime soon, you MUST have lunch or dinner here. Not only was the food (served family-style) amazing, but the show was so fun and entertaining. It is a show for ALL ages, and every member of your party is sure to have a good time!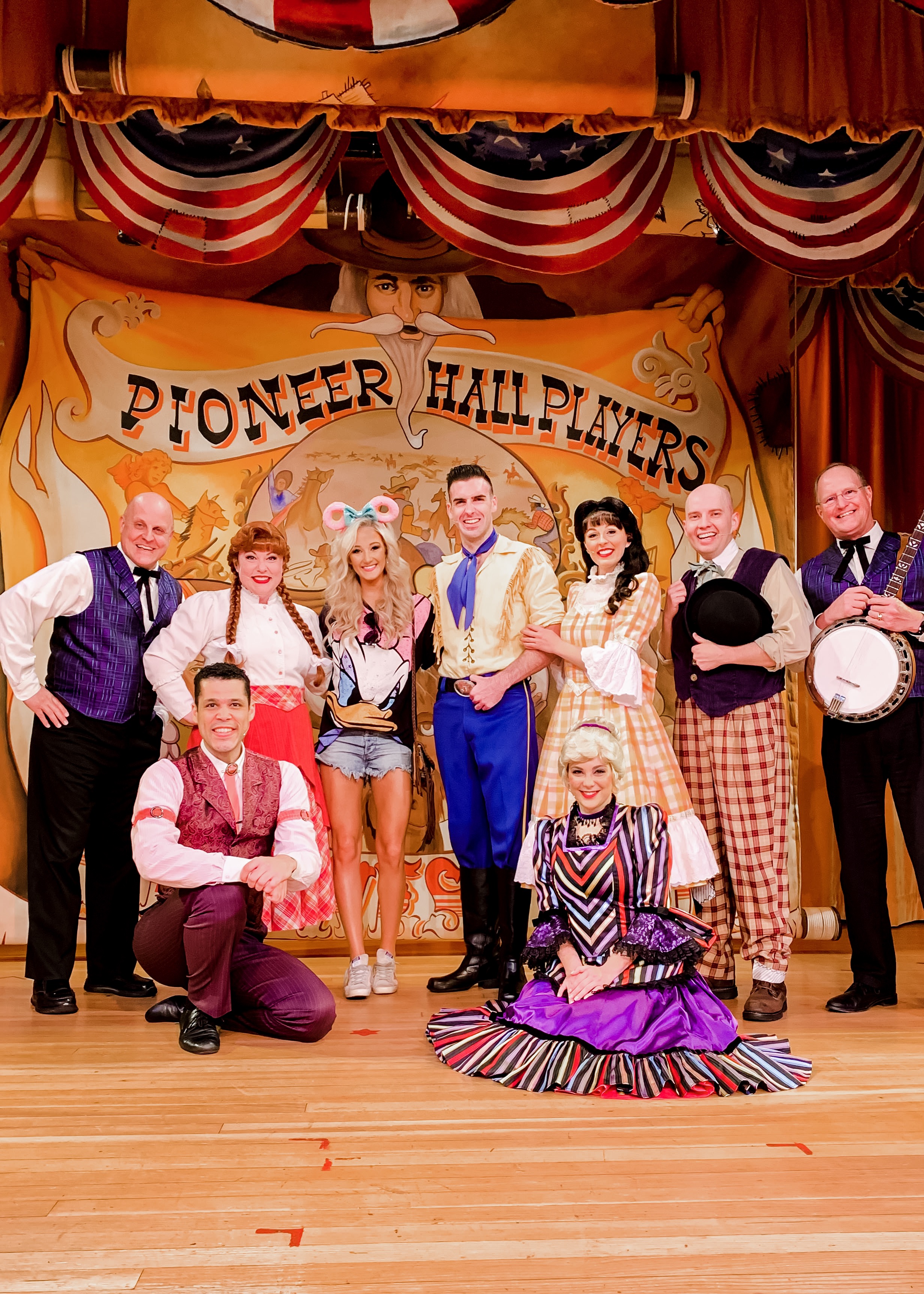 We also ate at the new Wolfgang Puck at Disney Springs one night while we were there, and IT. WAS. INCREDIBLE!! I can't recommend it enough … the quality of food and service is top notch. You won't be disappointed! Oh, and try the salmon pizza! Sounds … interesting, but I promise it is so tasty.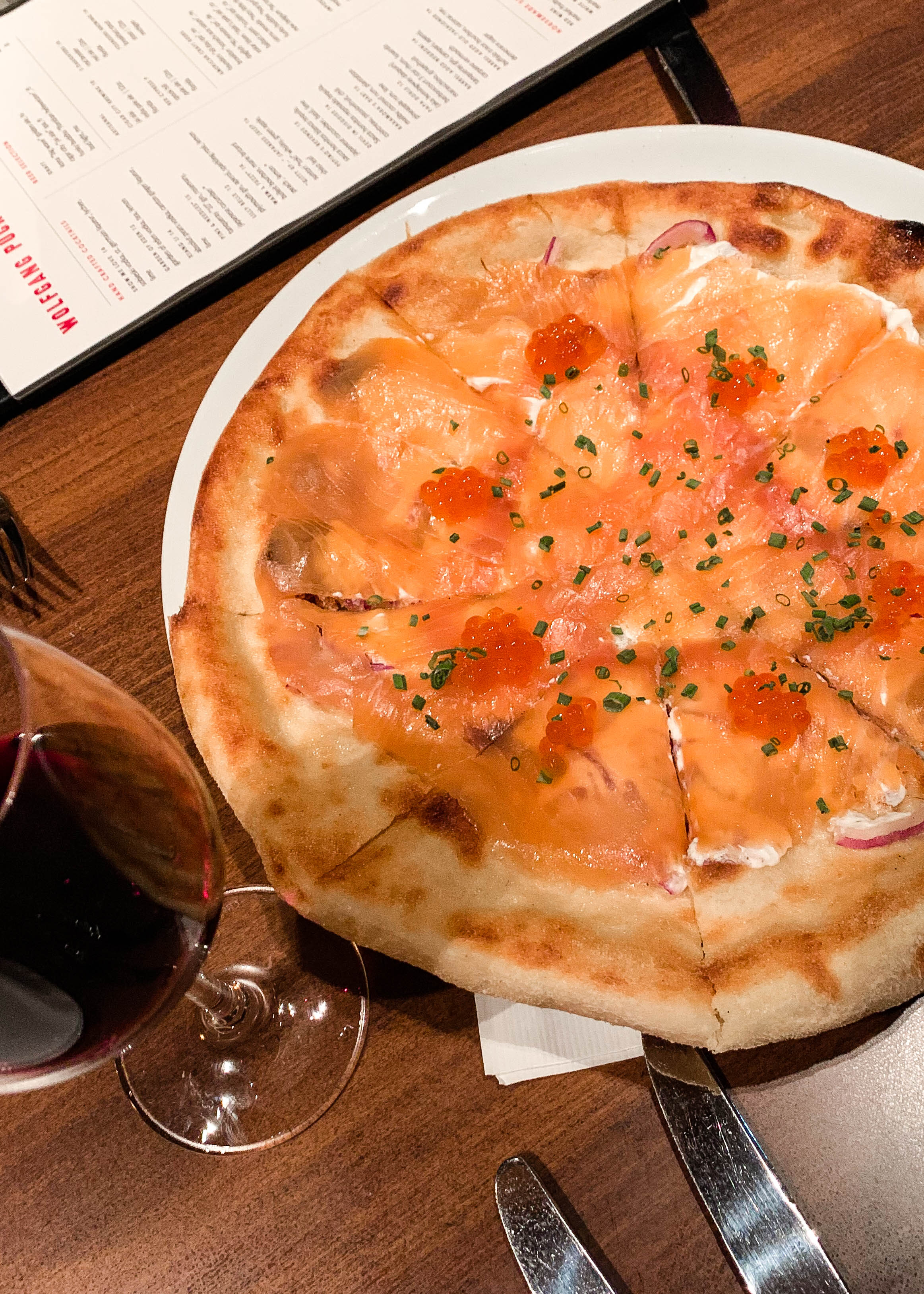 Our final meal was probably a little more 'kid oriented' than the other meals but my Disney-loving heart needed a dose of characters, so Mama and I made reservations for Chef Mickey's Character Dinner at the Contemporary Resort. You certainly do not need children to enjoy this place (as my mom and I had a blast just the two of us), but there were a lot of children in the restaurant and watching them get so excited was definitely part of the fun. We filled our plates at the buffet numerous times because the food was amazing, and there were so many options. There were chef-prepared salads, seafood, meats and pastas. I'm not even sure we tried everything because there were so many options. OH, and that dessert area was what my dreams are made of!
The main characters are at this event — Mickey, Minnie, Pluto, Goofy and Donald Duck. I'm a big kid at heart and loved having my picture made with all of the characters! They do not discriminate and are happy to pose with children and adults.  🙂  I loved that the characters made sure to visit every table and every child. This was such a fun dining experience, and I can't wait to take my children back there someday… but I may just have to go back without kids until that time comes!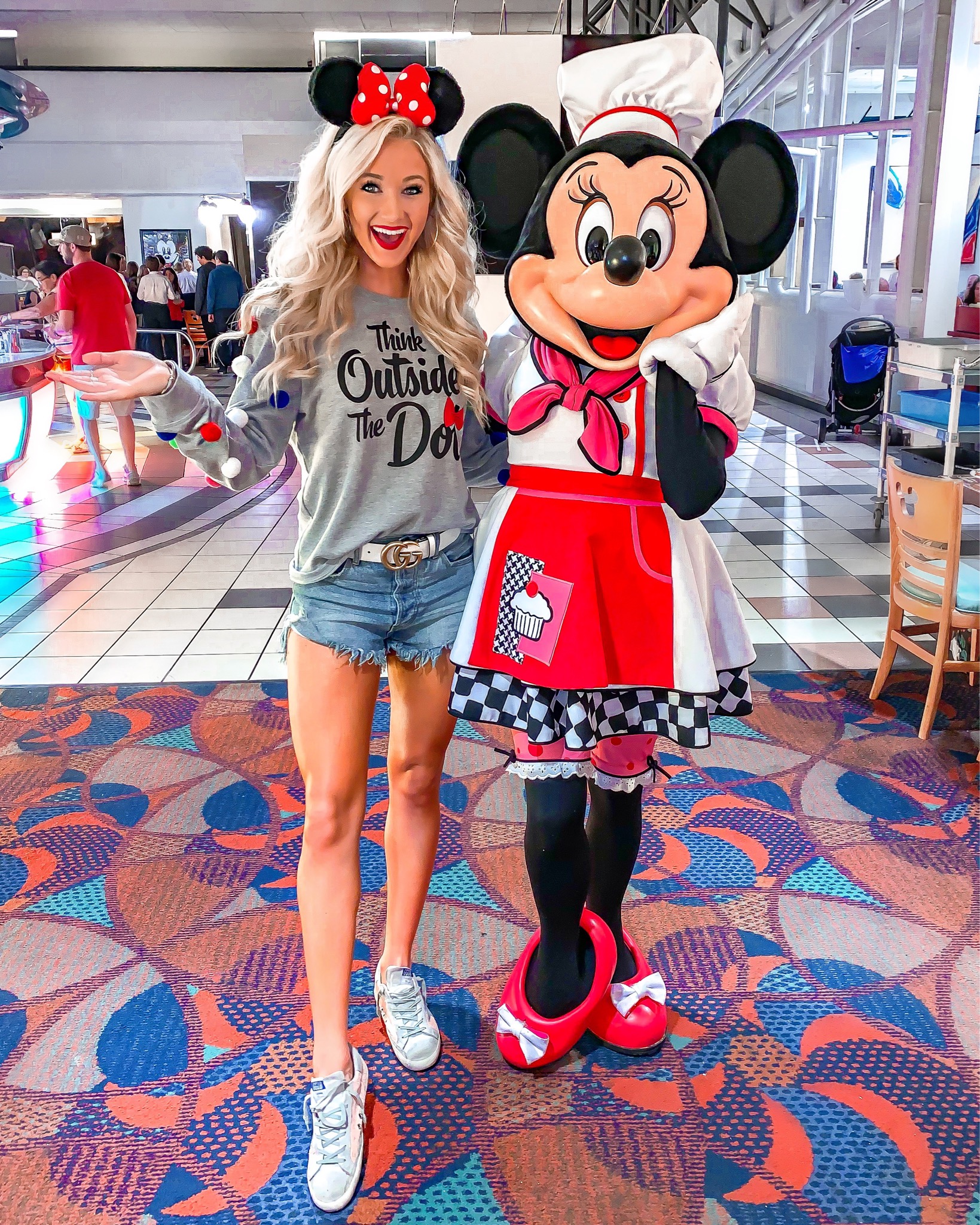 Disney Springs
Many of you might remember this area as Downtown Disney (I did!), but boy has this place changed. Not only are there several huge parking garages that make parking an absolute breeze, but there are also so many establishments that have been added. Disney Springs is home to a collection of more than 150 shops and restaurants, including top-name retail brands, specialty boutiques and dining experiences, created by celebrity and award-winning chefs. This place has changed so much and the shopping (OH YES, trust me!) is fabulous. I could have spent an entire day at Disney Springs alone.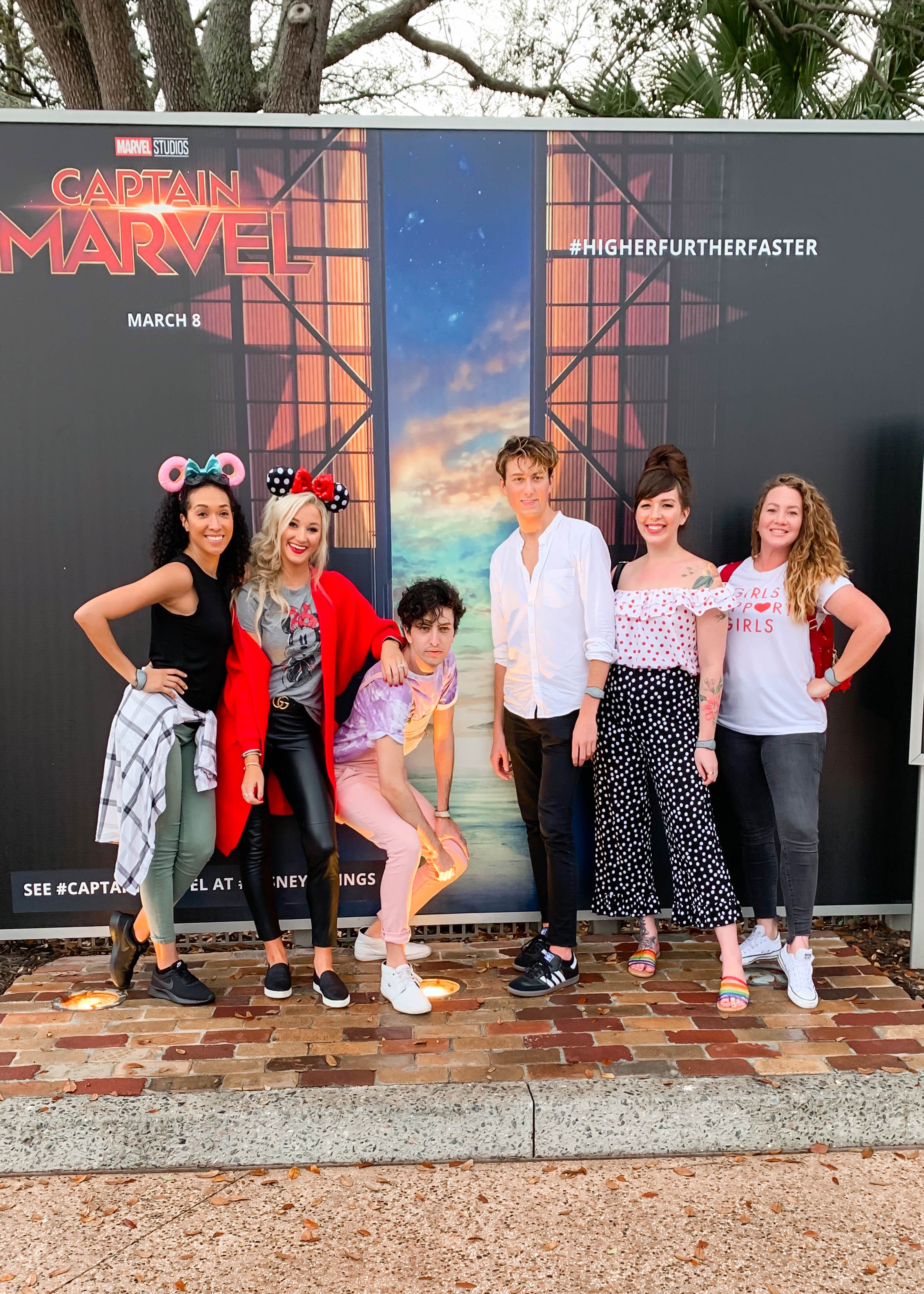 We were treated to dinner at the Wolfgang Puck, as I mentioned above, and every time I put down my fork, another culinary treat was placed on the table for us to try. My mouth still waters just thinking about this meal. Next trip, I might just have to carve out time to eat my way around Disney Springs!
Following dinner, we were taken over to the far side of the property to the new hyper-reality venue called The Void. THE VOID is a whole-body, fully immersive virtual reality experience. There are two options for fun at this location: Ralph Breaks VR and Star Wars: Secrets of the Empire. We were treated to the Ralph Breaks VR theme option. If you have never experienced virtual reality, you have to try this when you are in Orlando the next time. It was so fun and literally out of this world! I was telling my techy husband all about it, and he's dying to go to The Void to try it out for himself!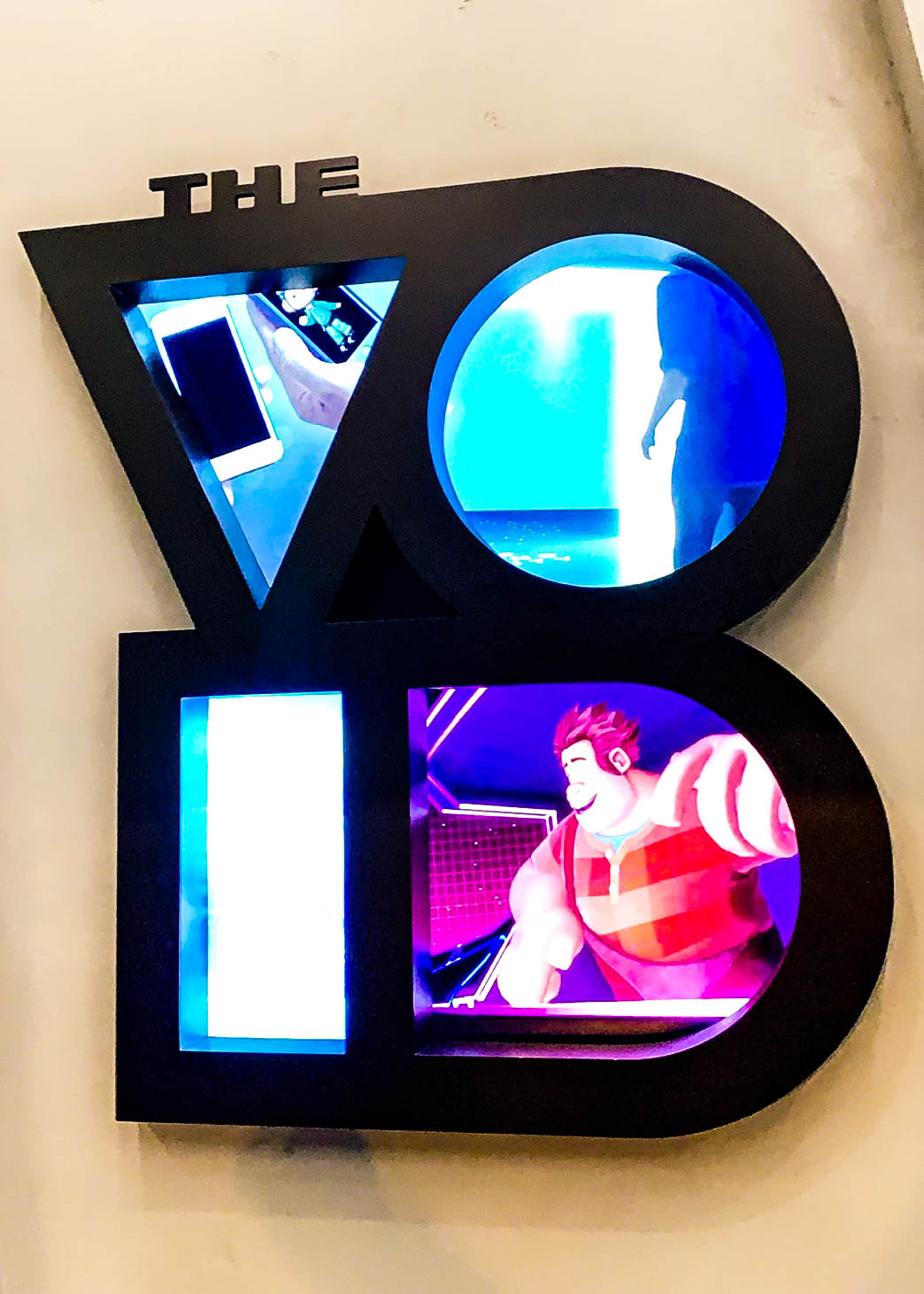 The Parks
If you know me, then you know I have saved the best part for last … the parks and rides. I have been a 'rider' for as long as I can remember. No ride is too fast or too scary — I just love the thrill! I guess my favorite park is Magic Kingdom mainly because that is where most of the *magic* happens (plus Cinderella's castle, obviously!), but my favorite rides can be found in the other parks: Avatar Flight of Passage and Expedition Everest at Animal Kingdom, Rockin' Roller Coaster and Tower of Terror at Hollywood Studios, and Test Track at Epcot. We were so blessed to be provided with special fast passes that allowed us to ride everything that we wanted to ride during this trip. Needless to say, I was in Disney Heaven!! The new Slinky Dog Dash and the Seven Dwarfs Mine Train were touted to be more kid oriented (which they are definitely kid-friendly), but my mom and I loved these new coasters as well and would have ridden them multiple times if our schedules had permitted. Oh Disney, how I love you!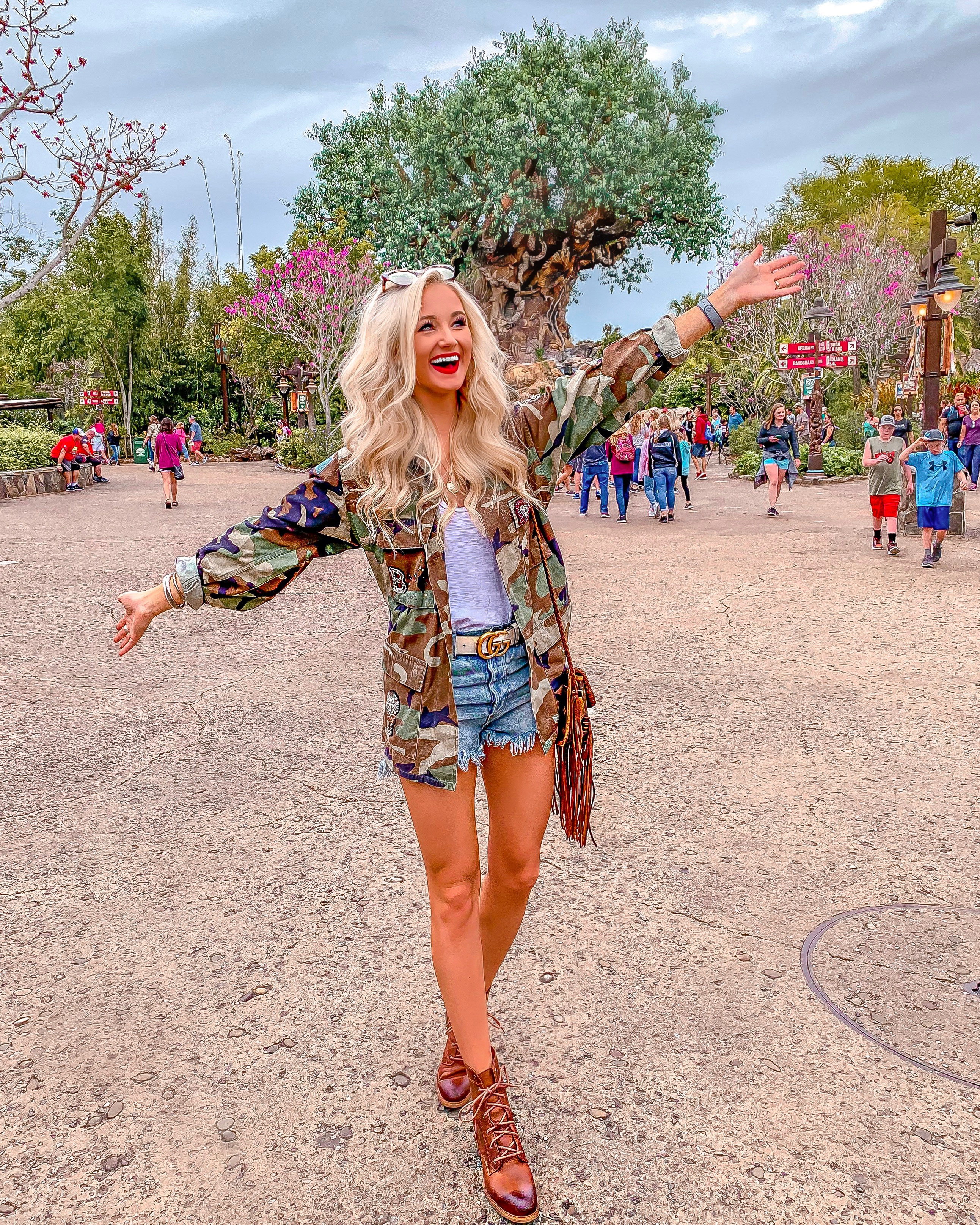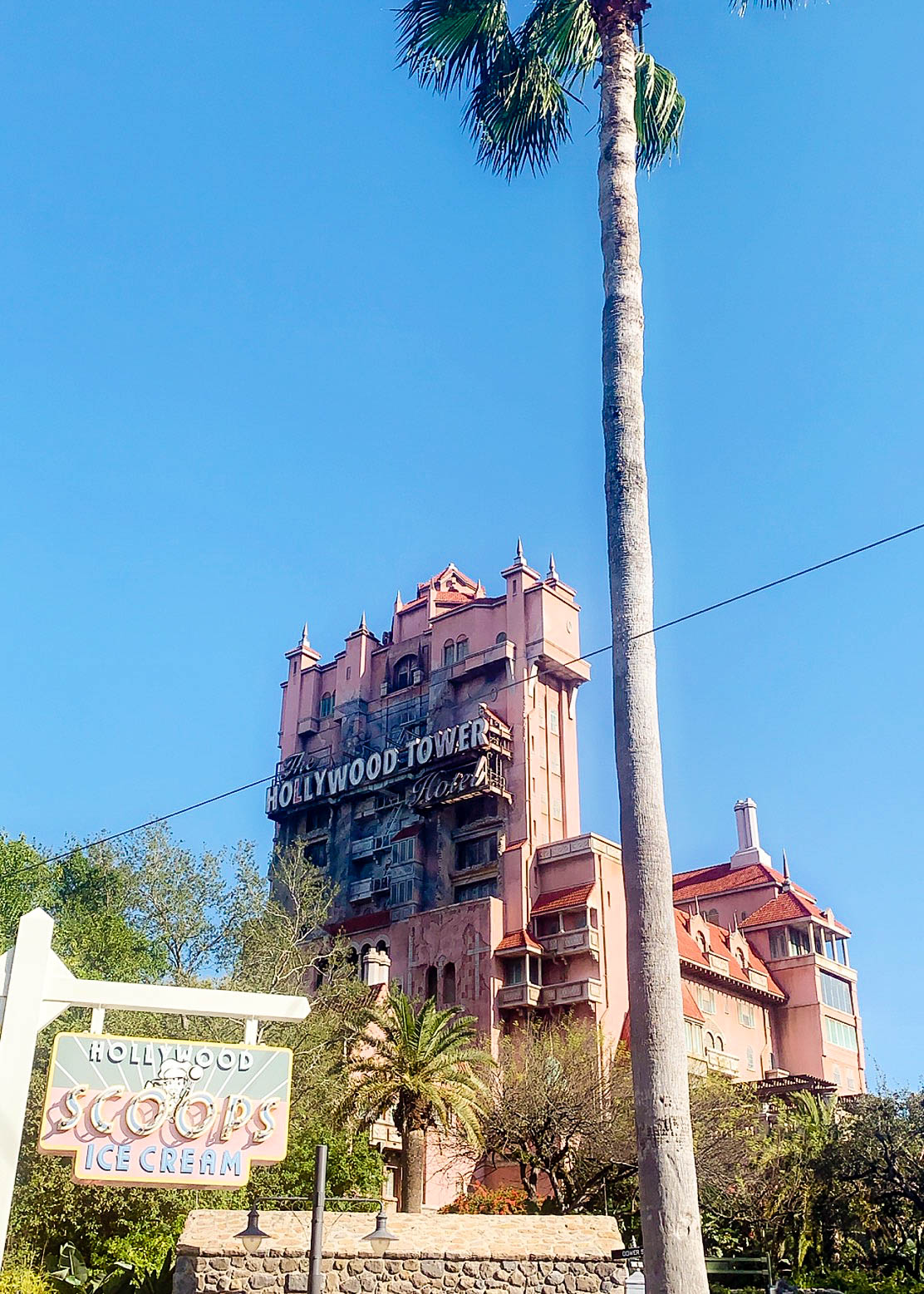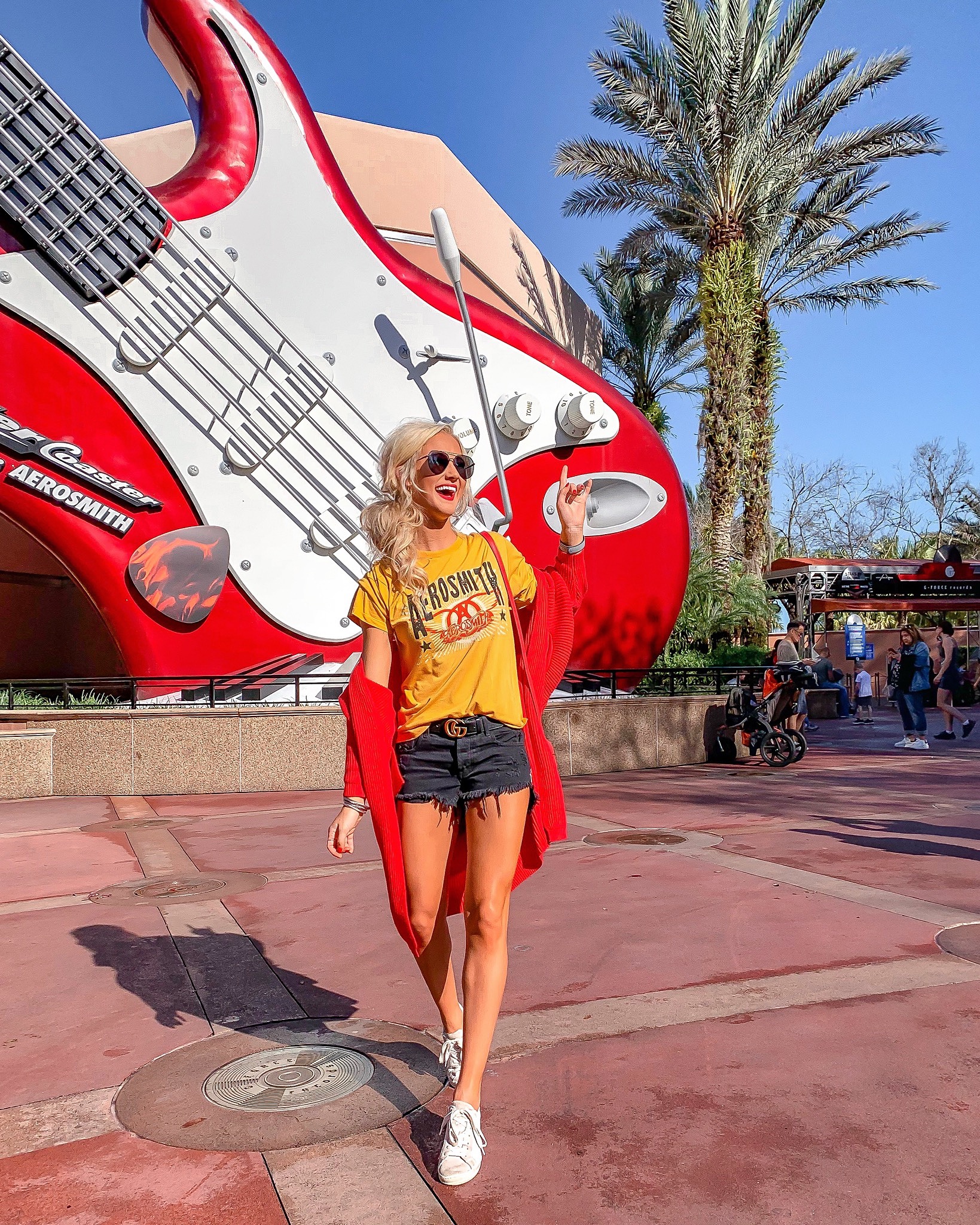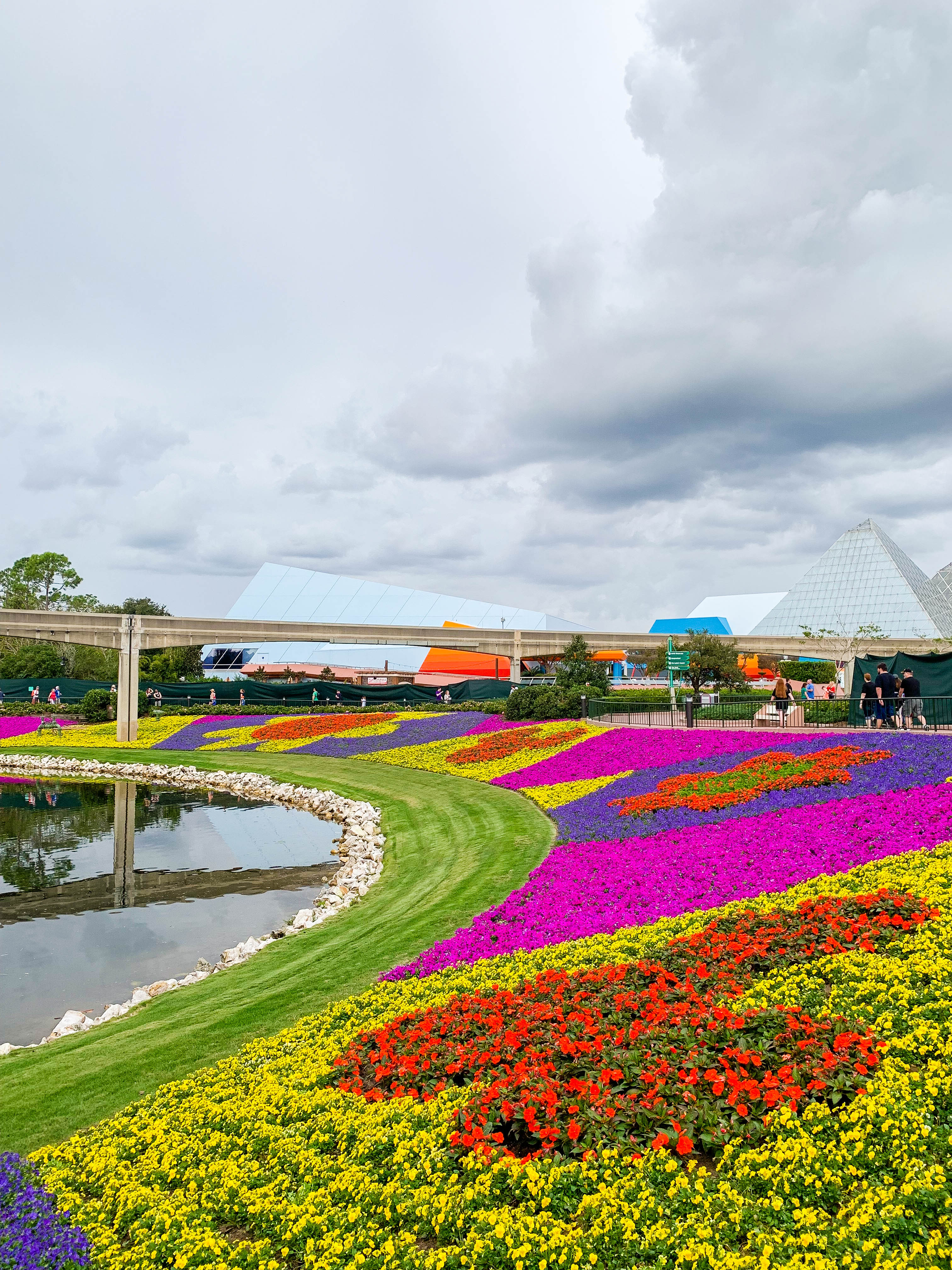 One new event that is available at 3 of the parks (Hollywood Studios, Animal Kingdom and Magic Kingdom) is the Disney After Hours event. For an additional charge (ticket), guests can enter the parks later and stay for 3 hours, which includes unlimited riding (no fast passes needed) of most of the rides + ice cream, popcorn and select beverages. Because only a limited number of tickets are sold, the lines are never long during these events. My mom and I rode the Expedition Everest coaster 4 times in a row during our Disney After Hours experience at Animal Kingdom. This is a great option for guests to make sure you get to ride the attractions that have the super long wait lines during the day. I highly recommend trying the After Hours events during your next visit!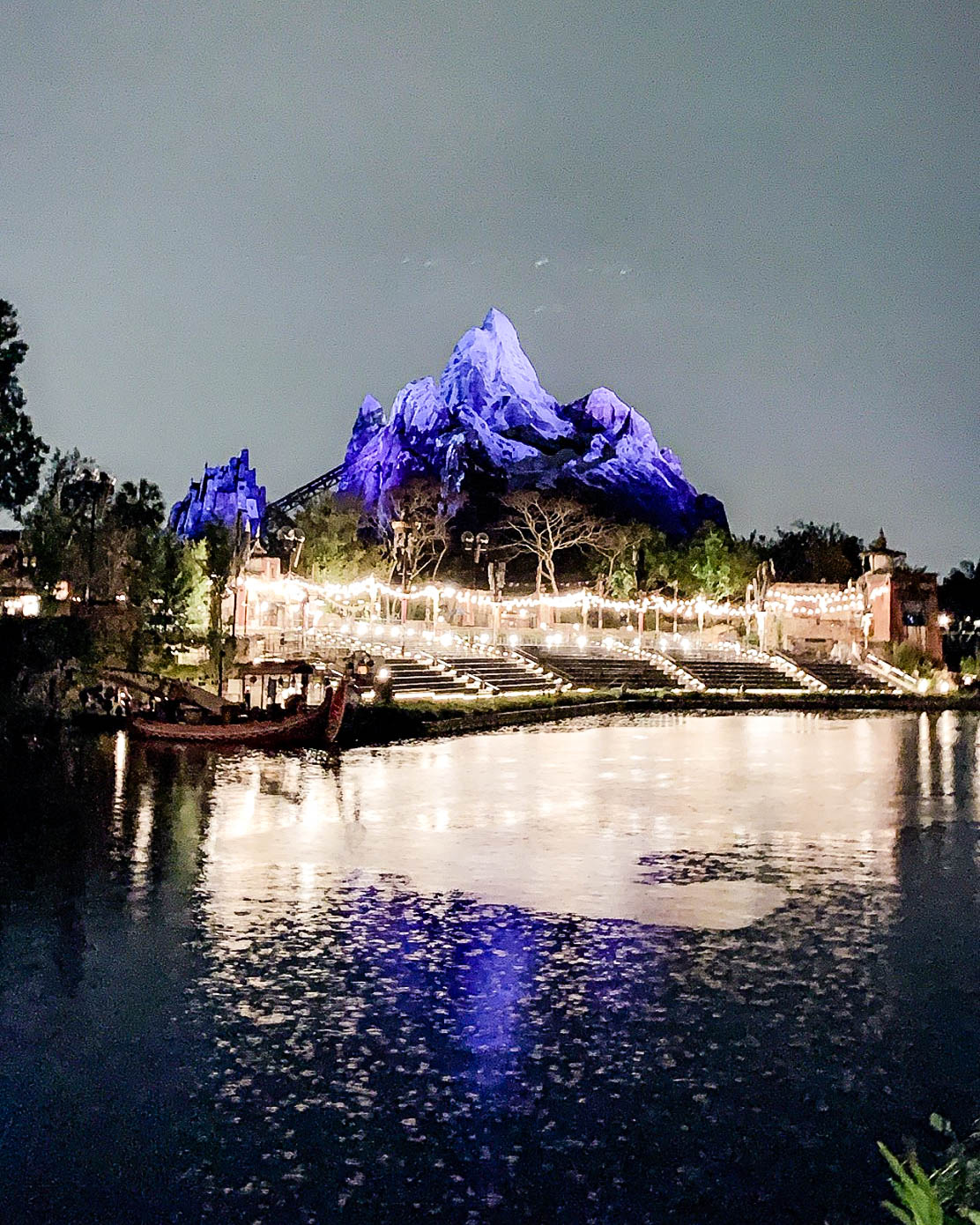 ---
As I mentioned earlier, I have been to Walt Disney World multiple times since my first trip when I was 4 years old. I have seen Disney through many different eyes. As a child, I saw the magic of Cinderella and the castle and all the characters that always made me feel like a real life princess. When I visited during my competitive cheer years as a pre-teen and teenager, I saw Disney as hurrying to ride my favorite rides because of the time constraints of competing with my team. We never had time to see the WHOLE park. I don't think I can ever remember a time when I was given the opportunity to eat at some of the most amazing restaurants, go see different resorts (other than the one where I was staying) or experience all of the other options for entertainment that reside outside of the boundaries of the main parks. I had no clue how much of the Disney magic I was missing out on!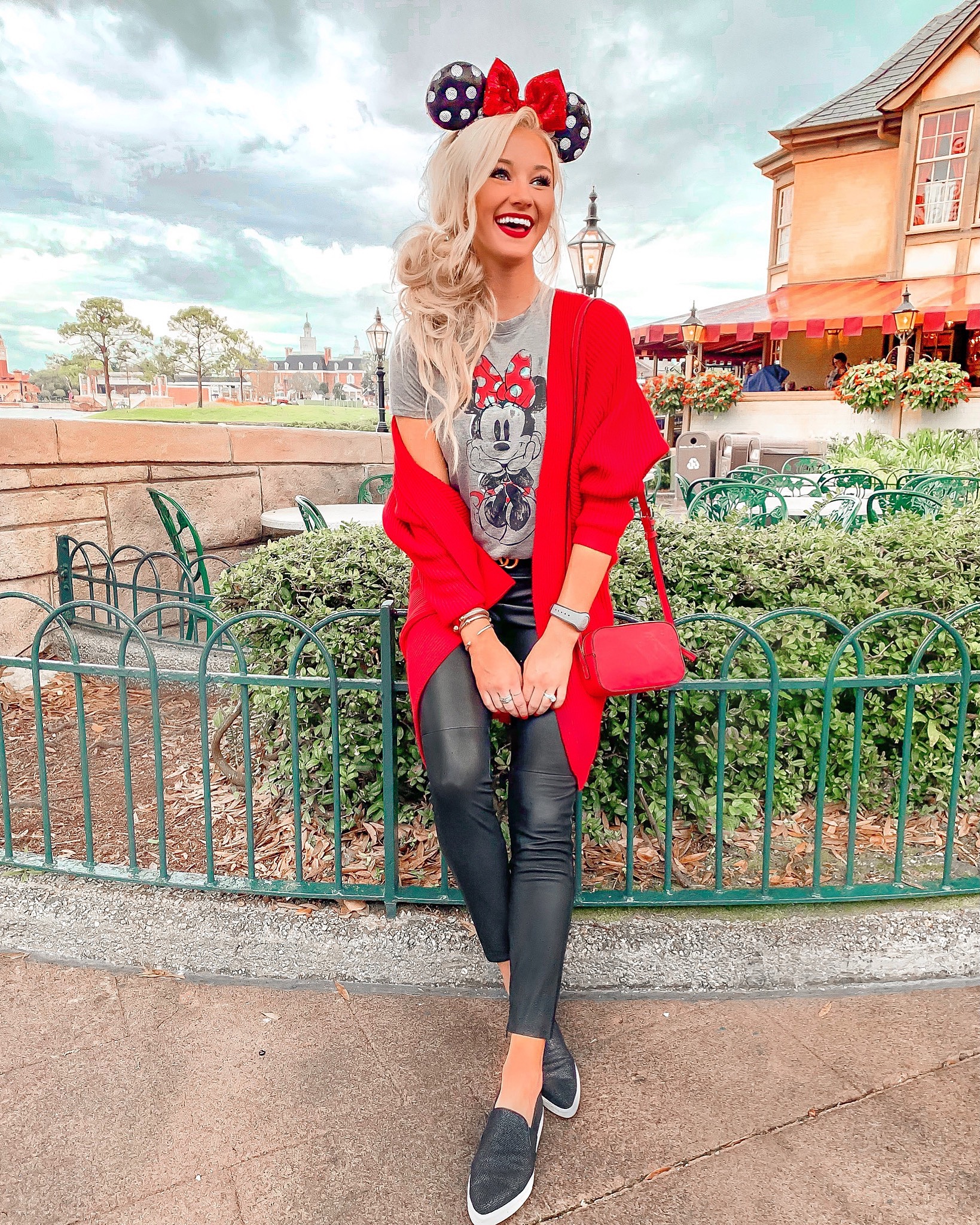 Have you only experienced Disney with boundaries due to time limits or child limits? Maybe you should consider doing Disney when you have no limits at all and can venture out to see EVERY bit of it! I'm so thankful to the Walt Disney World staff for this opportunity. My future visits will be so different now. Even though I look forward to the 'kid times' when I take my own children to visit the most MAGICAL place on earth, I also look forward to visiting as a young adult and one day, as an empty nester. Regardless of your age or stage in life, Walt Disney World has so many options for food, fun and adventure. Disney can accommodate 'KIDS' 😉 of all ages! When planning your next vacation, I hope you will consider the 'adult' side of Disney as an option. I have learned firsthand that it is a place for everyone, and KIDS ARE NOT REQUIRED. Go ahead … be one of the many #adultsatdisney and please tag me in your adventures so that I can follow along!
Thank you so much for stopping by and reading about my recent Disney experience! Should you have any questions, I'm happy to help. 🙂 Comment below or email me with specific questions: peyton@lovenlabels.com.
All outfits worn on the trip are linked on my page in the LIKEtoKNOW.it app >> Click here to shop each outfit.
xo, P
*Huge thank you to the Walt Disney World team for sponsoring this incredible experience. All thoughts & opinions are my own.