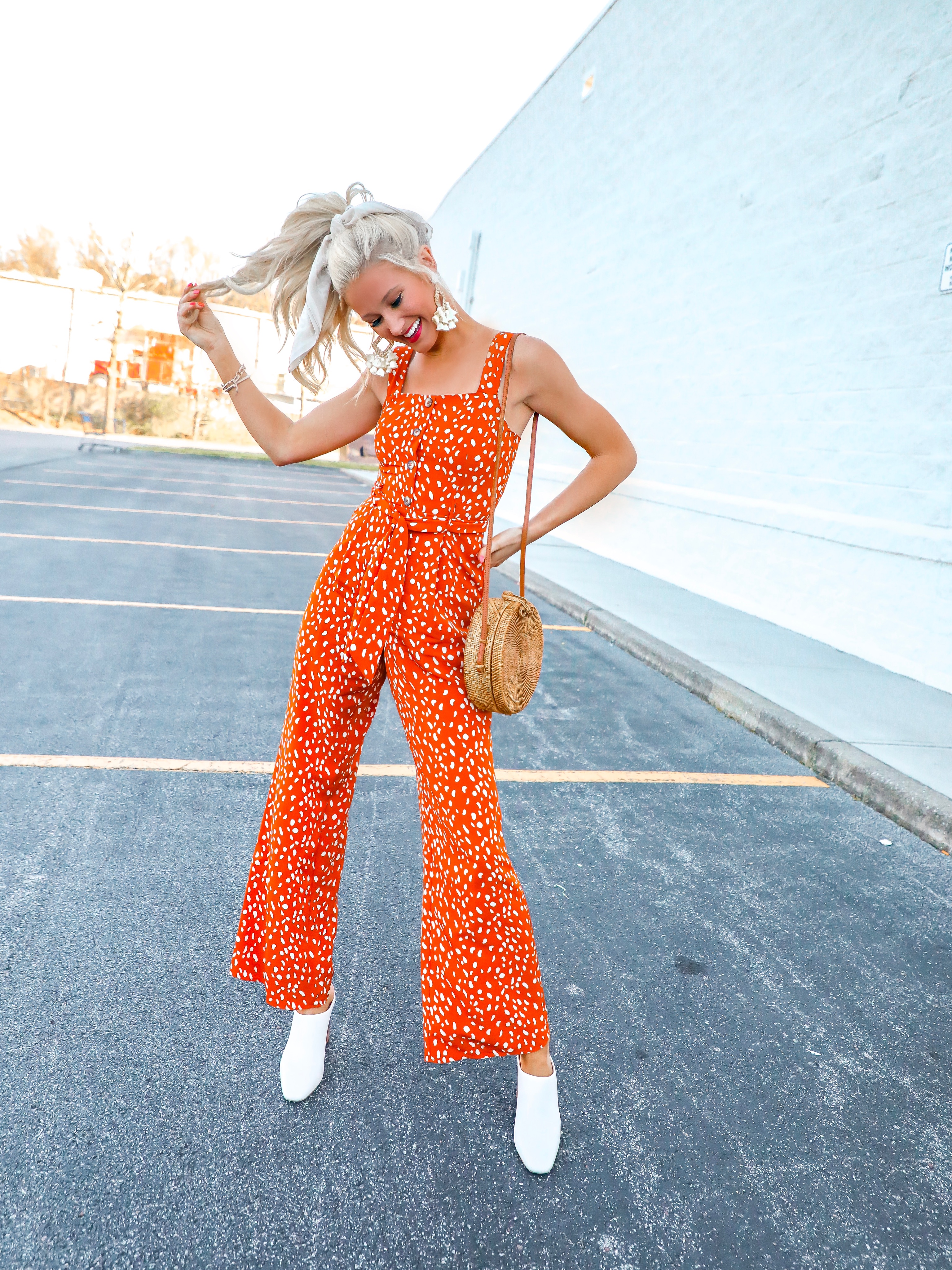 burnt orange jumpsuit | round cross body bag |  white mules | hair scarves | fav dry shampoo | teasing comb (best for a high pony!) | blonde ponytail holders | hairspray | lipstick | self tanner

Y'all know that I am all about mixing high and low-end pieces when it comes to outfit styling. I love a good deal as much as the next girl, and I think it's so important to note that you can still put together trendy looks this spring and summer without breaking the bank! Y'all may not believe this, but one of my favorite places that I've been finding some affordable fashions lately is WALMART.com! Walmart Fashion actually has so many styles and price points to choose from, so everyone across America can achieve their ideal outfits this season by mixing in new, affordable pieces from Walmart's marketplace.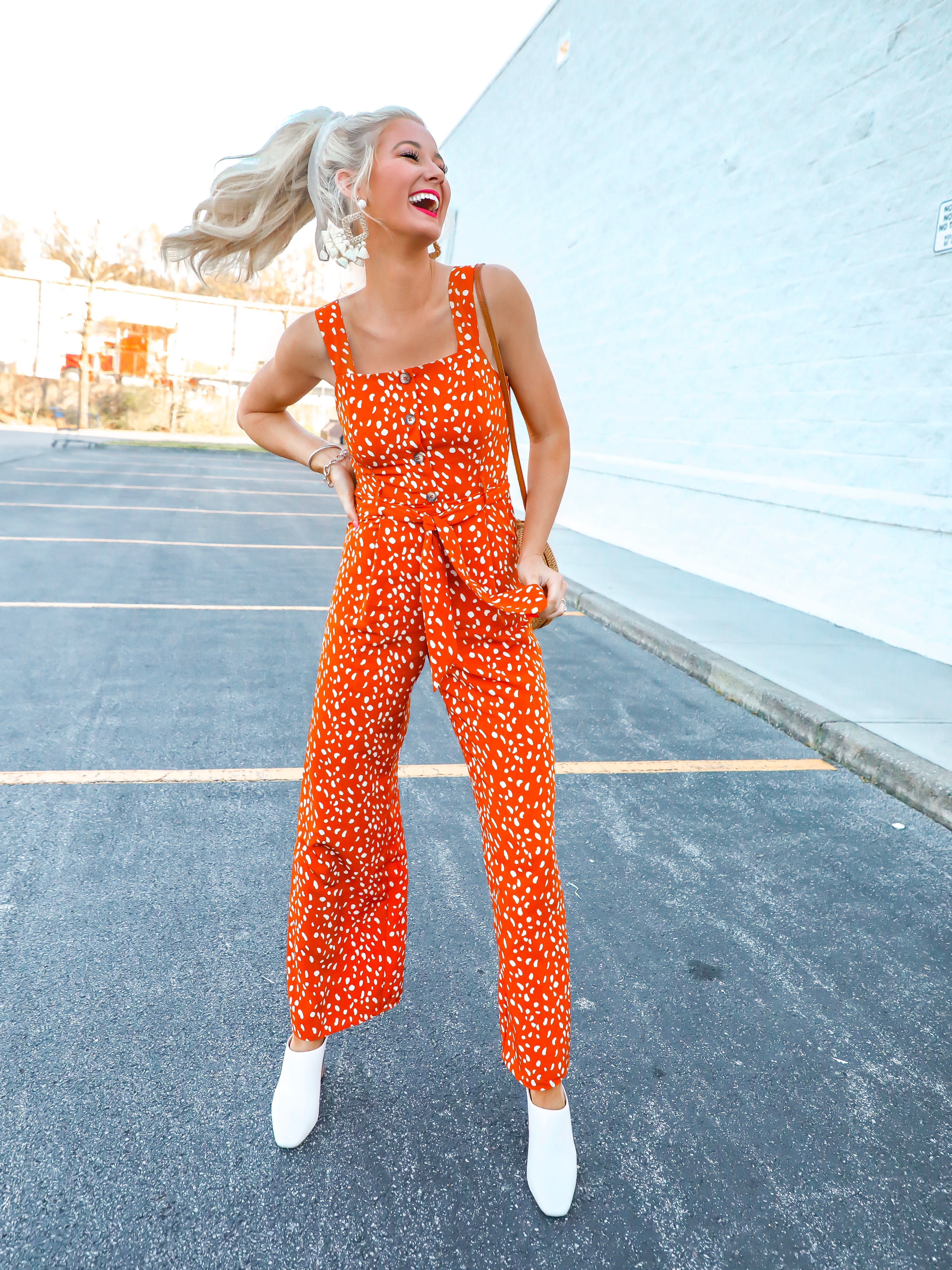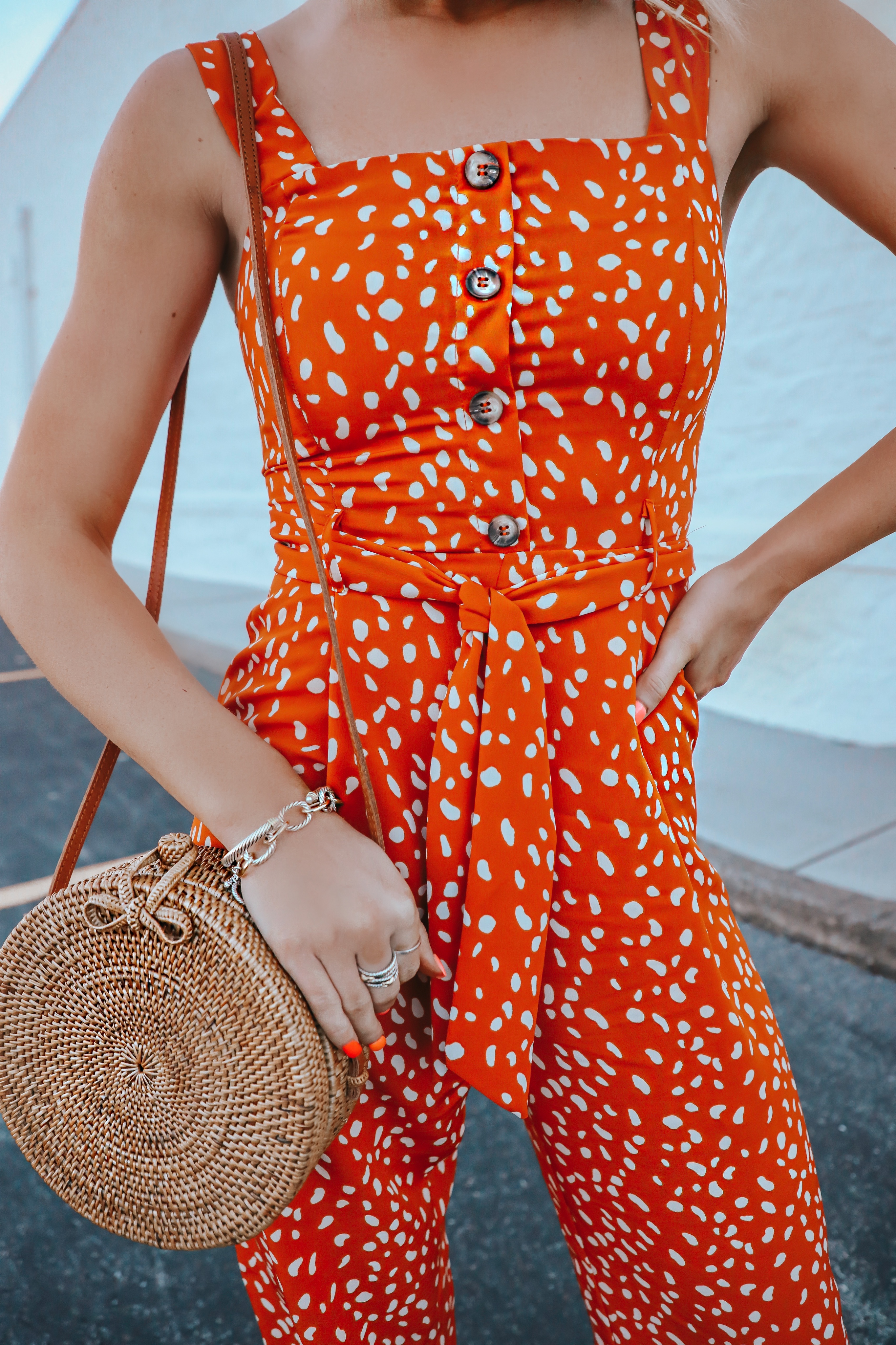 I'm not sure if you all know this (because it's a fairly recent addition), but Walmart also carries premium brands (such as BCBGMAXAZRIA, CalvinKlein, Miss Selfridge, Lucky Brand, Ray-Ban, and Steve Madden) through a partnership with Lord & Taylor! The Lord & Taylor Premium Brands Shop caters their assortment toward shoppers who shop high and low to fill out their closets.
This spring, I'll be helping Walmart Fashion spread the word about their new spring trends and premium brands, as I continue to share my own styled outfits from their spring / summer lines.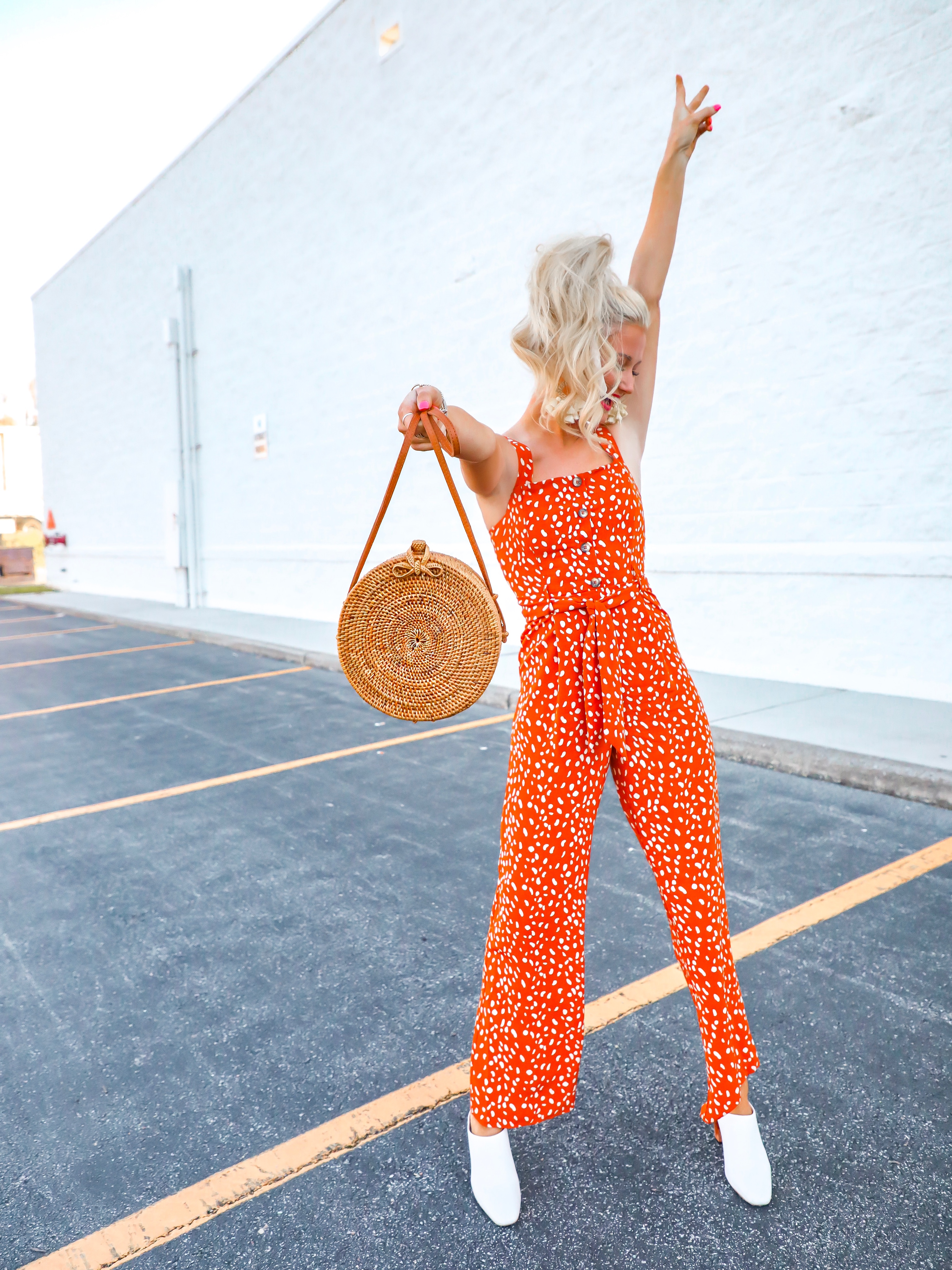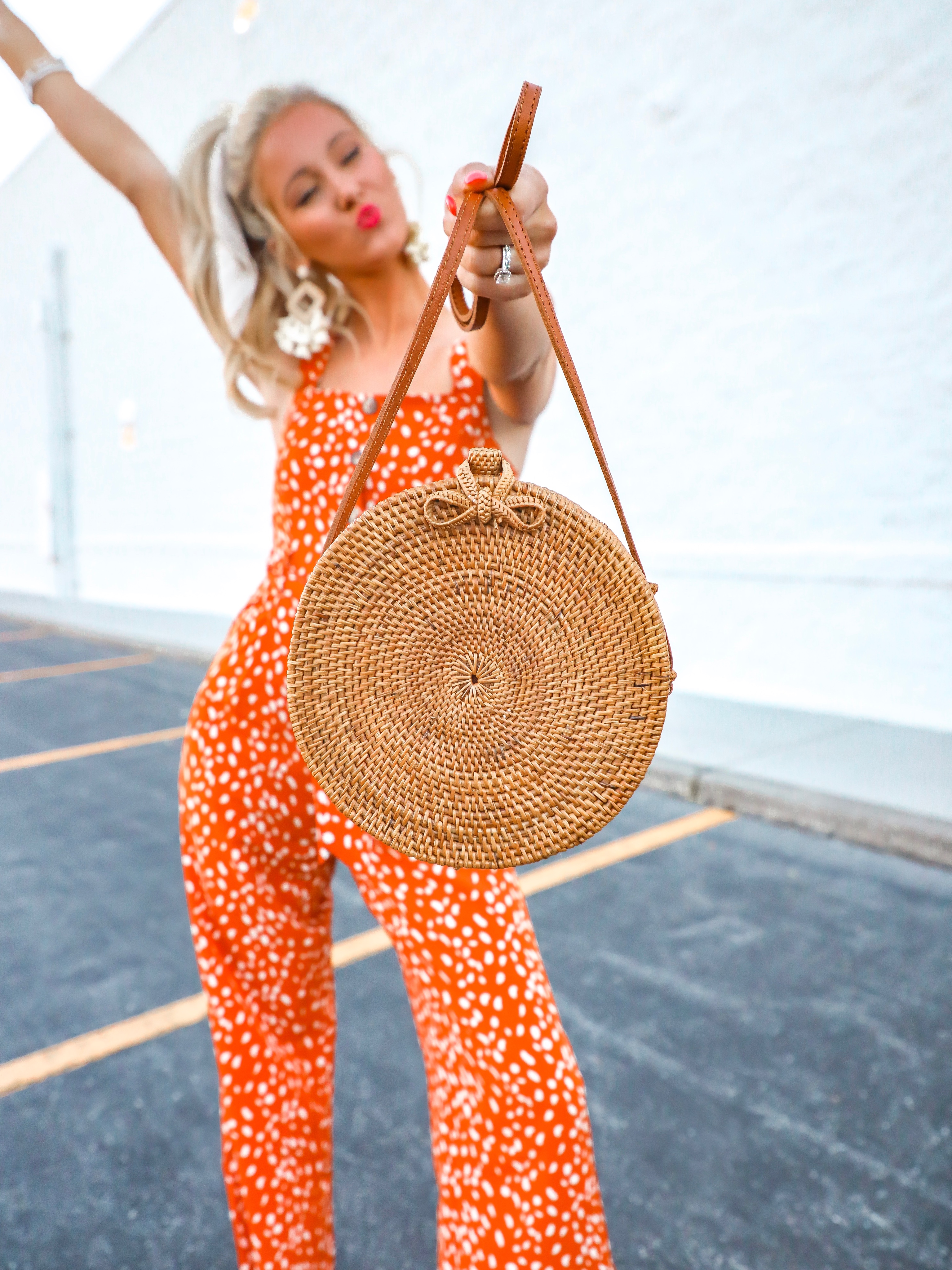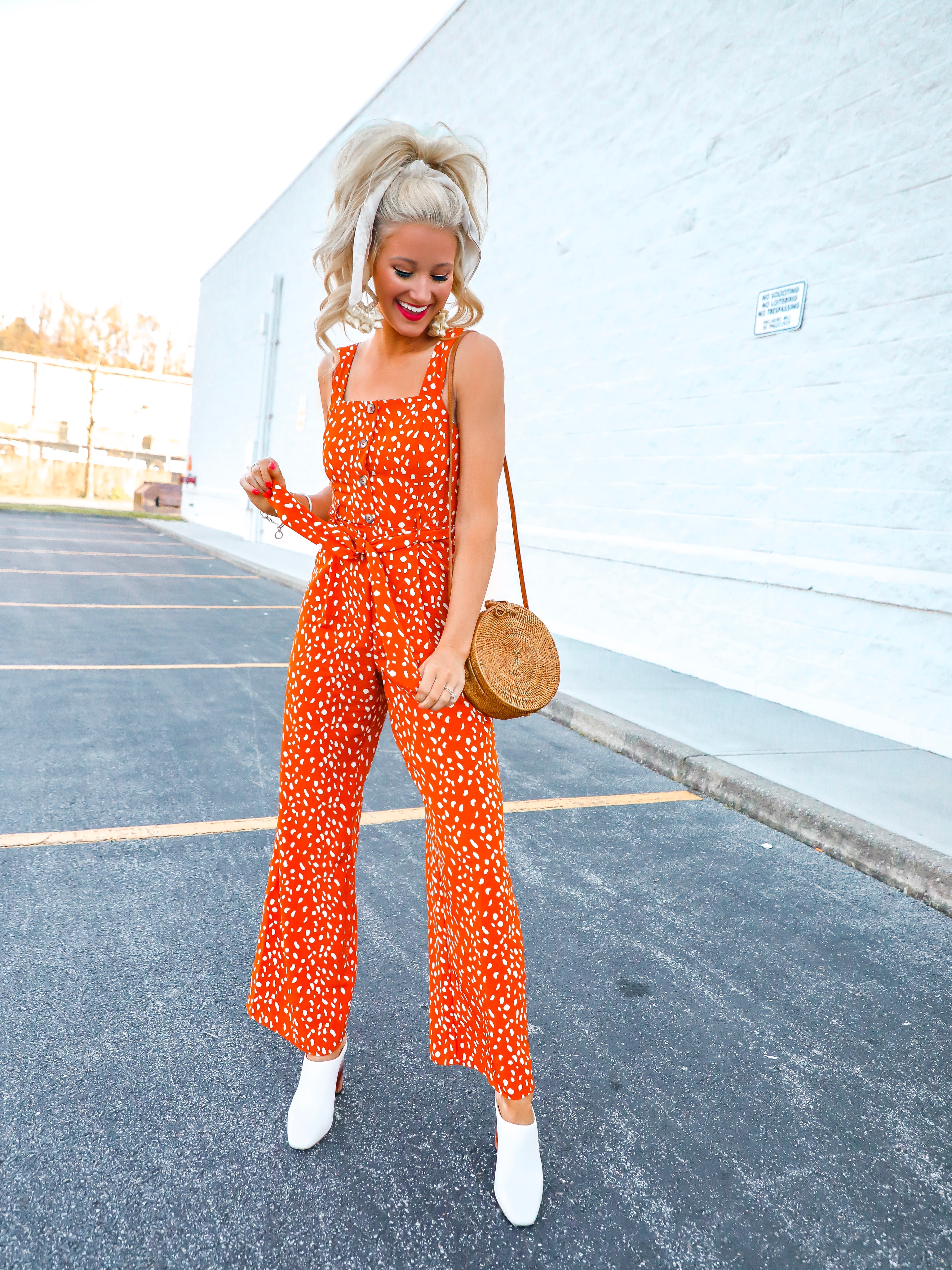 One of my favorite parts about Walmart's growing online presence is their highly curated and editorialized online shoppable experience that features the most popular spring trends for women, men and kids. CLICK HERE to check out their new Spring Trends shop and jump-start your inspo for new outfit ideas as we head toward warmer weather!
I was shopping on their site a few days ago and came across this burnt orange jumpsuit and round cross body bag that couldn't be more perfect for spring. Best part is that both pieces were under $50!! I couldn't believe it. Walmart was founded on offering the lowest prices to consumers, and it's still their #1 promise. I love that!
I never knew (until recently when I was browsing their site) that Walmart Fashion offered so many cute, trendy pieces. AND on top of that, they now offer free returns + free shipping on orders over $35. CANNOT. BEAT. THAT. This is my newfound obsession, y'all … shopping at Walmart has never been easier and I've been so excited to share the deets with you guys! I've already got some of their swimsuits ordered for lake season this year. 🙂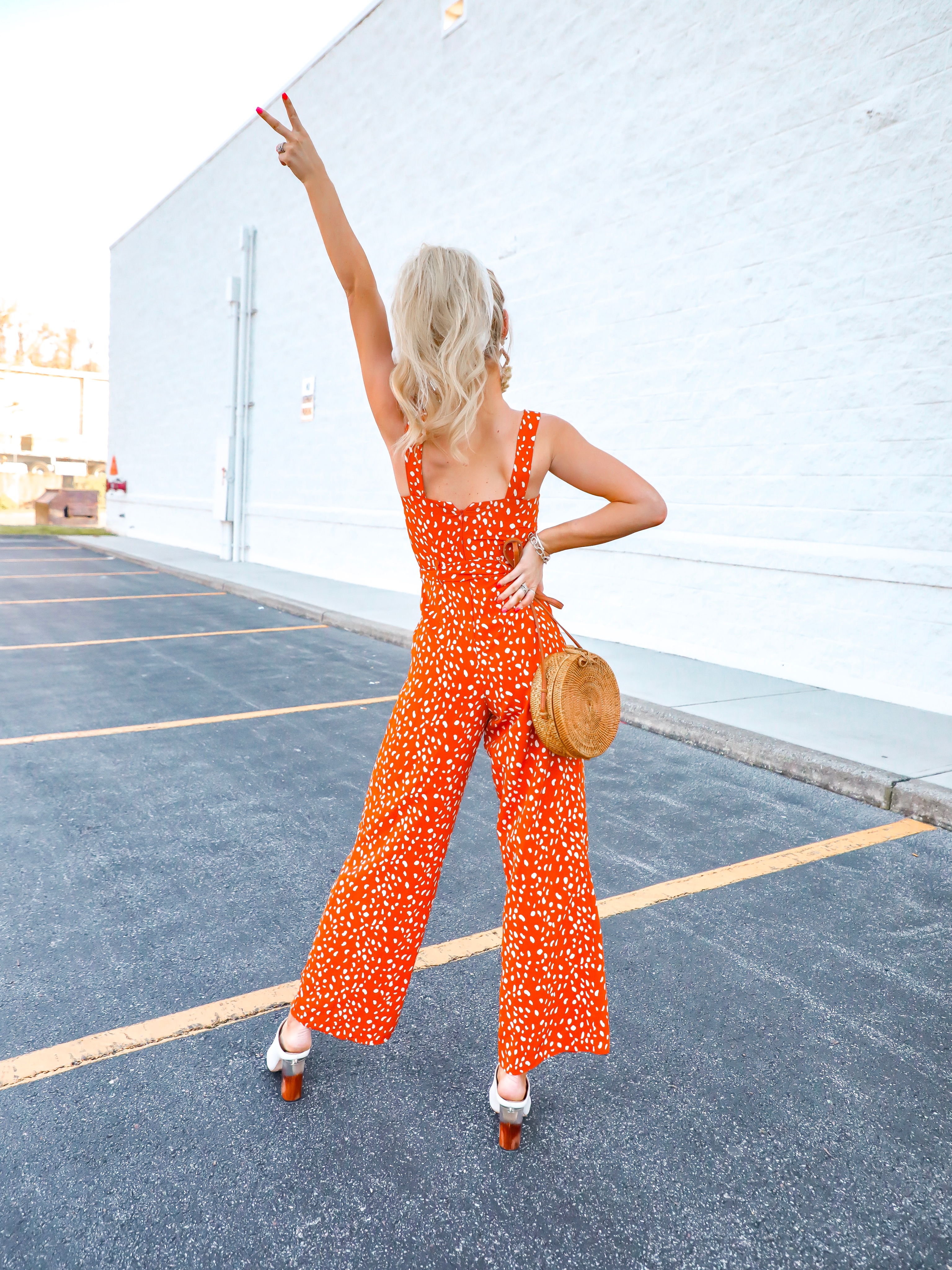 ---
I've been so excited to share more about this with y'all because I know that we all love finding on-trend pieces at super affordable prices! Be sure to keep Walmart in mind while you're shopping for your Easter dresses, vacay styles and summer trends this year — I promise you won't regret it!
Thank you all so much for stopping by today — hope you babes have a great weekend!
xo, P
Thanks to Walmart.com for sponsoring today's post. As always, all opinions are my own.