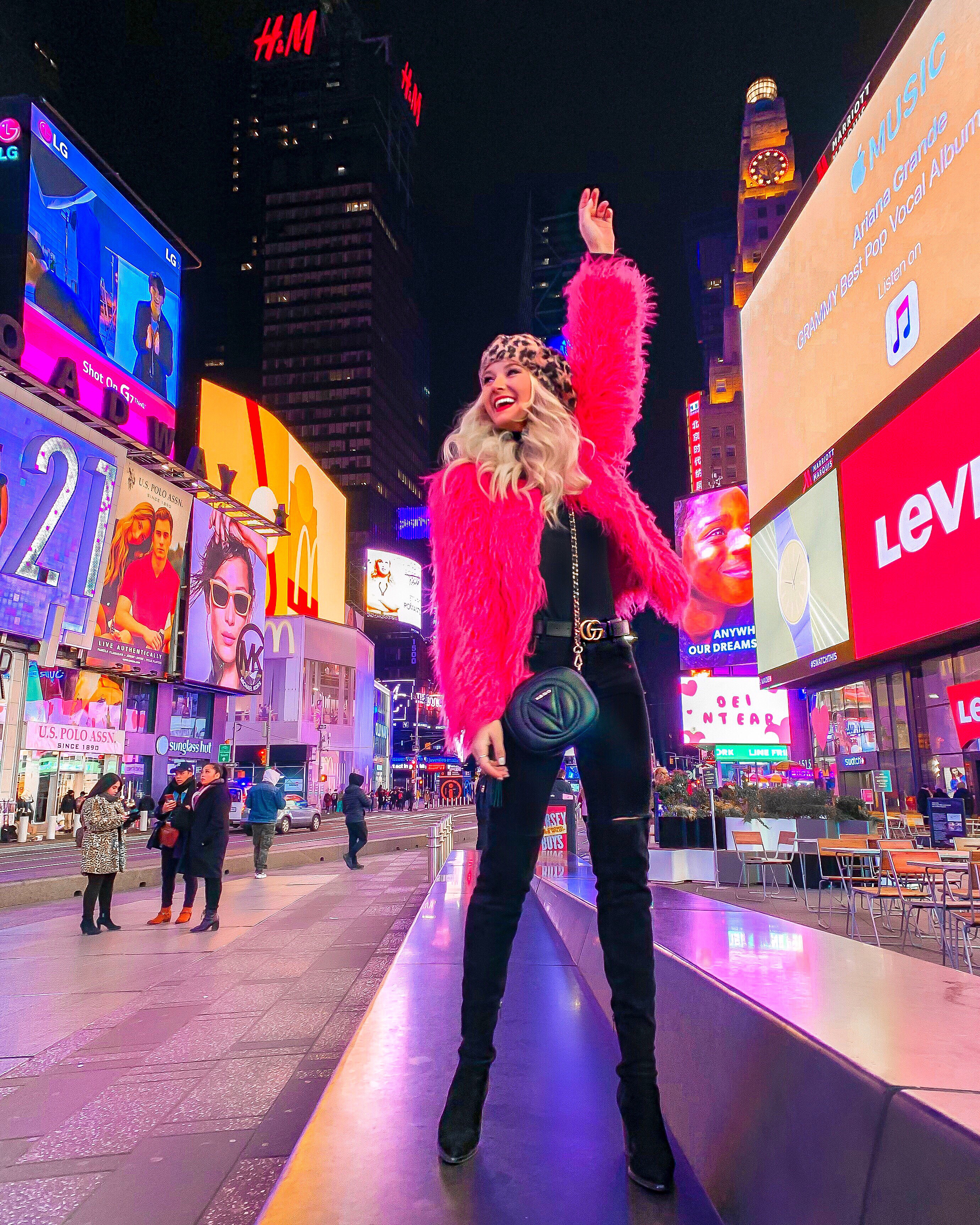 I don't know how many of you have been to New York City but I have been a few times, which is certainly not enough because my love for the City can't be measured. One of the things I have learned from my previous trips is that 'where you stay' certainly has a huge impact on the success and enjoyment of your trip. I have stayed in suites, regular hotel rooms, and what seemed to me to be a closet during one trip LOL, but none can compare to my last trip when I stayed at The Lexington Hotel, Autograph Collection. This hotel has so much to offer and has something for everyone: business travelers, families, couples, groups … and fashion bloggers. 😉
The Lexington was built in 1929 and has maintained the style and architecture of that period. The energy of this midtown location, the Art Deco building itself, and the star-quality of guests – past and present – define this hotel.
When I learned that my friend, @heatherpoppie, and I (along with our fan club (our moms!)) were going to get to stay at this hotel during New York Fashion Week (Feb. 2019), I was beyond thrilled. I had gotten a glimpse of the hotel during an event I attended the previous NYFW back in September of 2018 and was so hopeful that I could one day stay there. When I got the call from The Lexington, it was a dream come true. Fashion Week (and the City itself) is so incredibly demanding and hectic, so having such a nice, relaxing, spacious room to return to was absolutely priceless.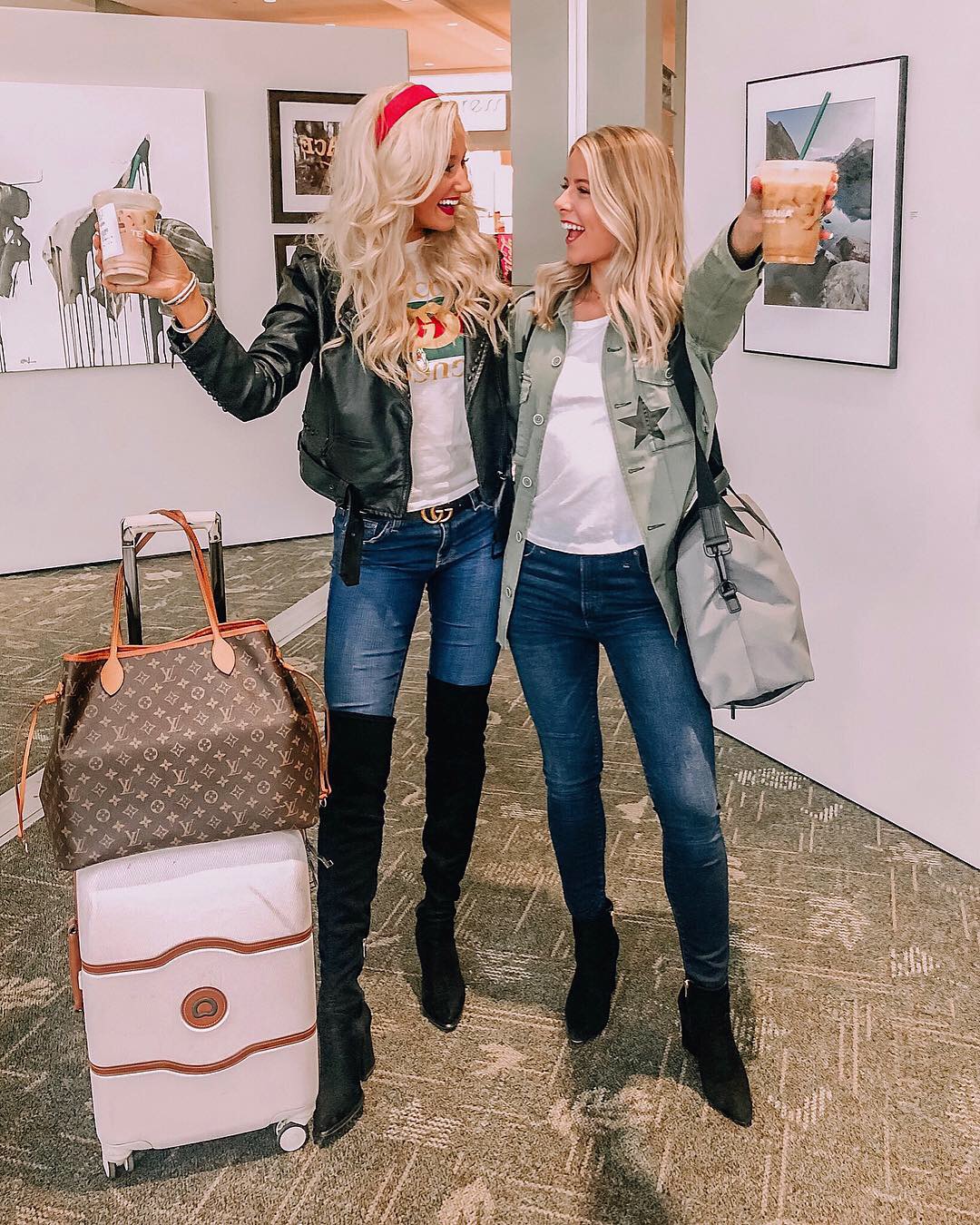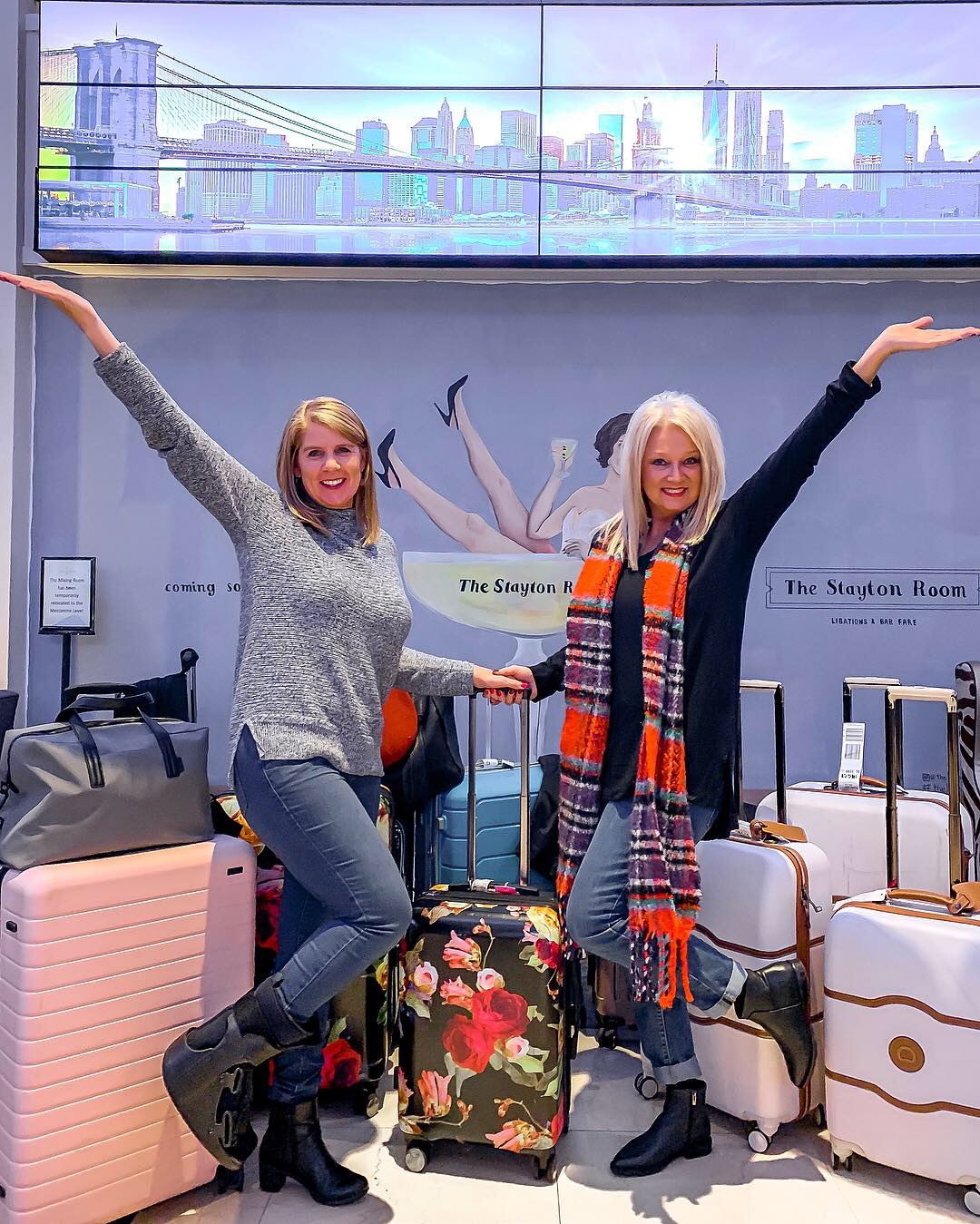 Location
One of the main things I look for when booking a room in NYC is location. Manhattan is a pretty big island and staying close to the area where you plan to spend most of your time is so important. It allows you to spend time seeing the city instead of riding in a cab (and getting stuck in traffic) or Uber to get places. If your trip will take you to all sections of the city, staying near a subway station might also be helpful, so keep this in mind.
This hotel is located only 3 blocks from the 51 St. subway station. It is also super easy to get an Uber ride at the hotel's entrance on 48th St. and Lexington Ave. (I caught lots of Ubers here during NYFW.)
The Lexington Autograph Collection is probably the most conveniently-located hotel I have stayed at in NYC based on the sites I like to visit (and I love a good mix of tourist activities + local spots). It is one block from Park Avenue, two blocks from Madison Avenue and three blocks from Fifth Ave (AKA: St. Patrick's Cathedral, Trump Tower, and all of the amazing Fifth Ave shopping). If you make a right on this road, you can window shop your way to Central Park and all of the magic it has to offer. Rockefeller Center (the big Christmas tree, ice skating in the winter, NBC studios and the Top of the Rock) is only 5 blocks away which is about a 10 minute walk. We walked it in February (in heels, no lie LOL) and the wind / cold was partially blocked by the buildings. It was an easy walk. You can venture on a little further and you are smack dab in the middle of Times Square and the Theater District — my favorite Broadway shows are 'Lion King' & 'Wicked' (also dying to see 'Mean Girls')!
As you can see, there is a multitude of NYC "must-see" landmarks and excitement within waking distance of The Lexington Autograph Collection.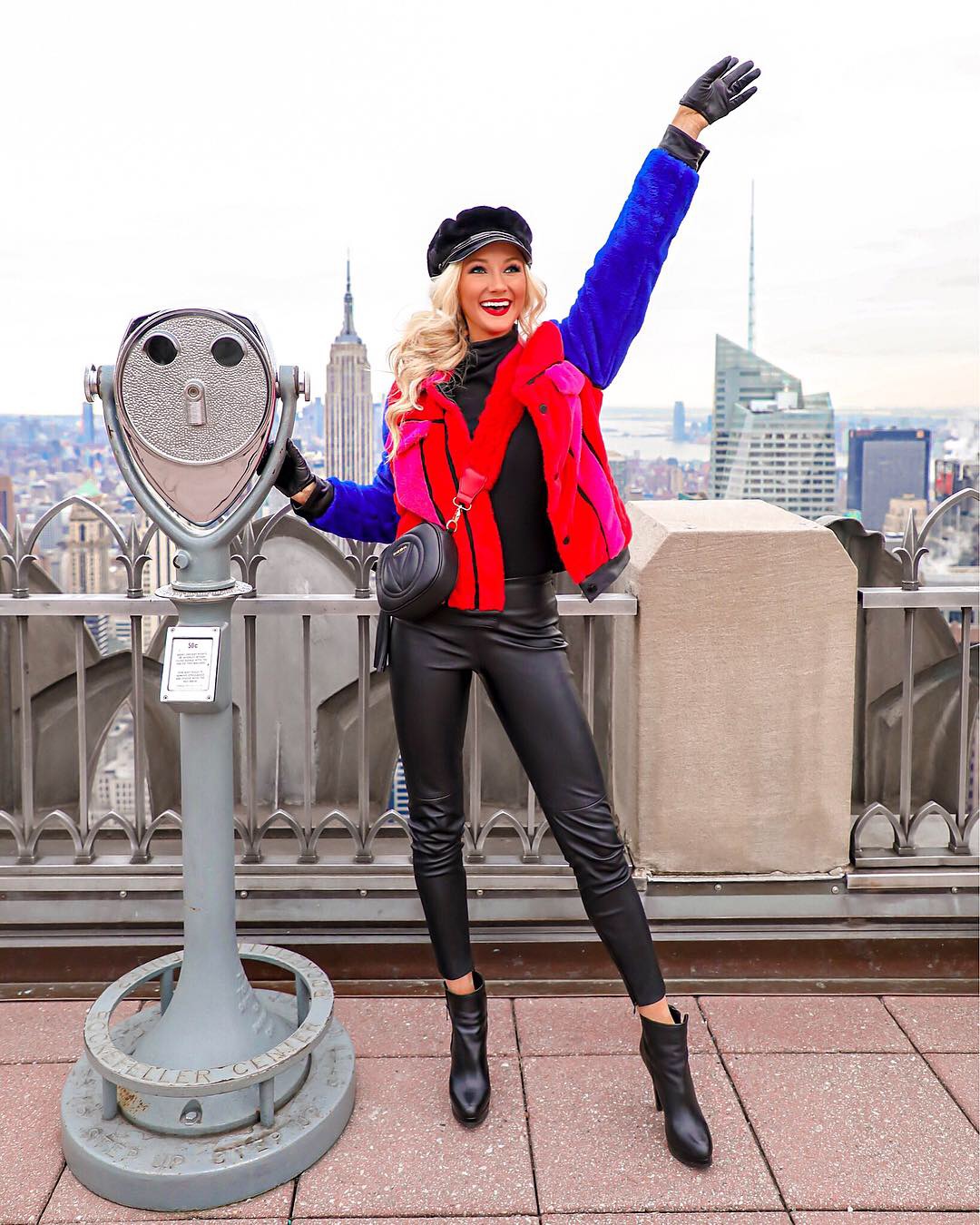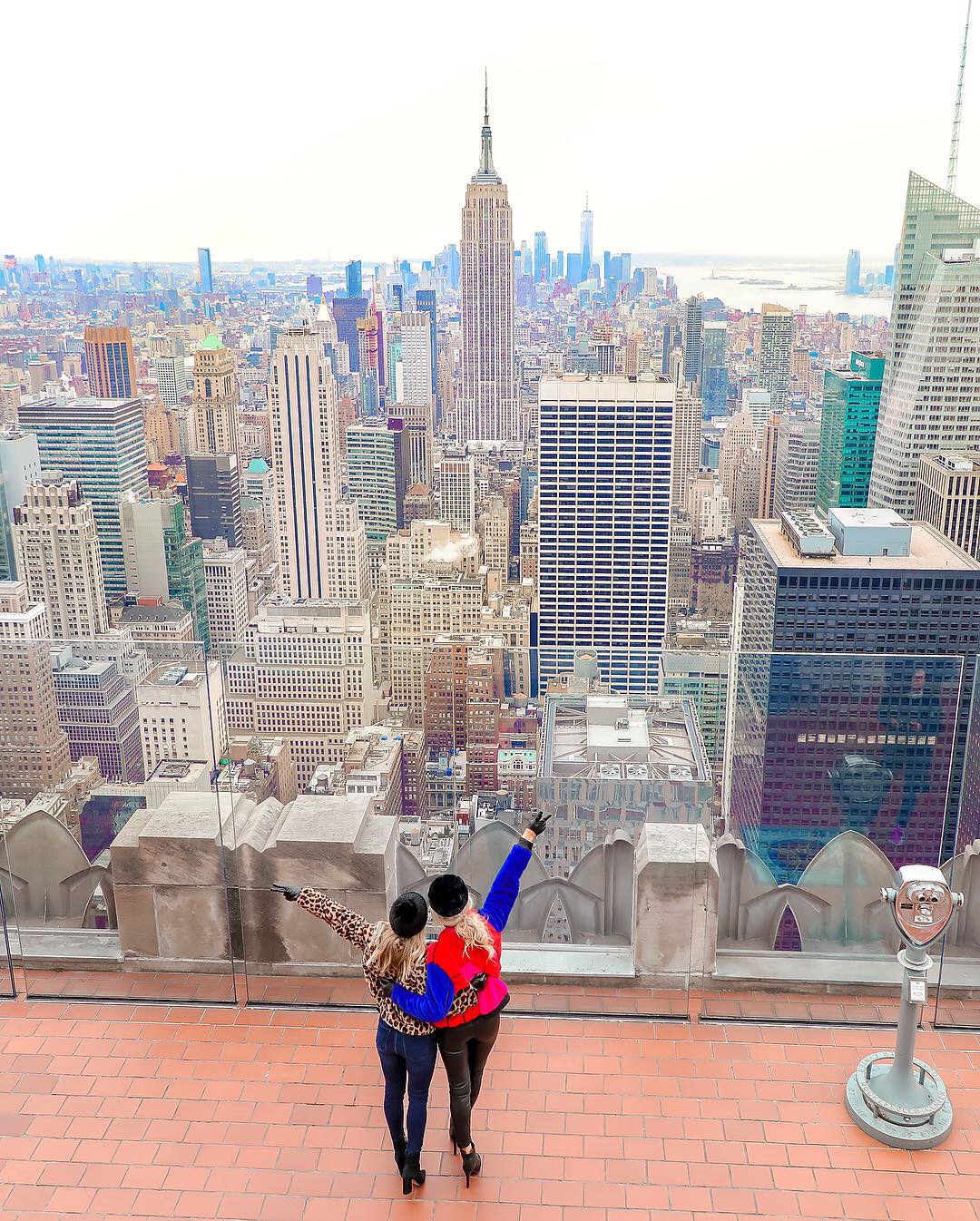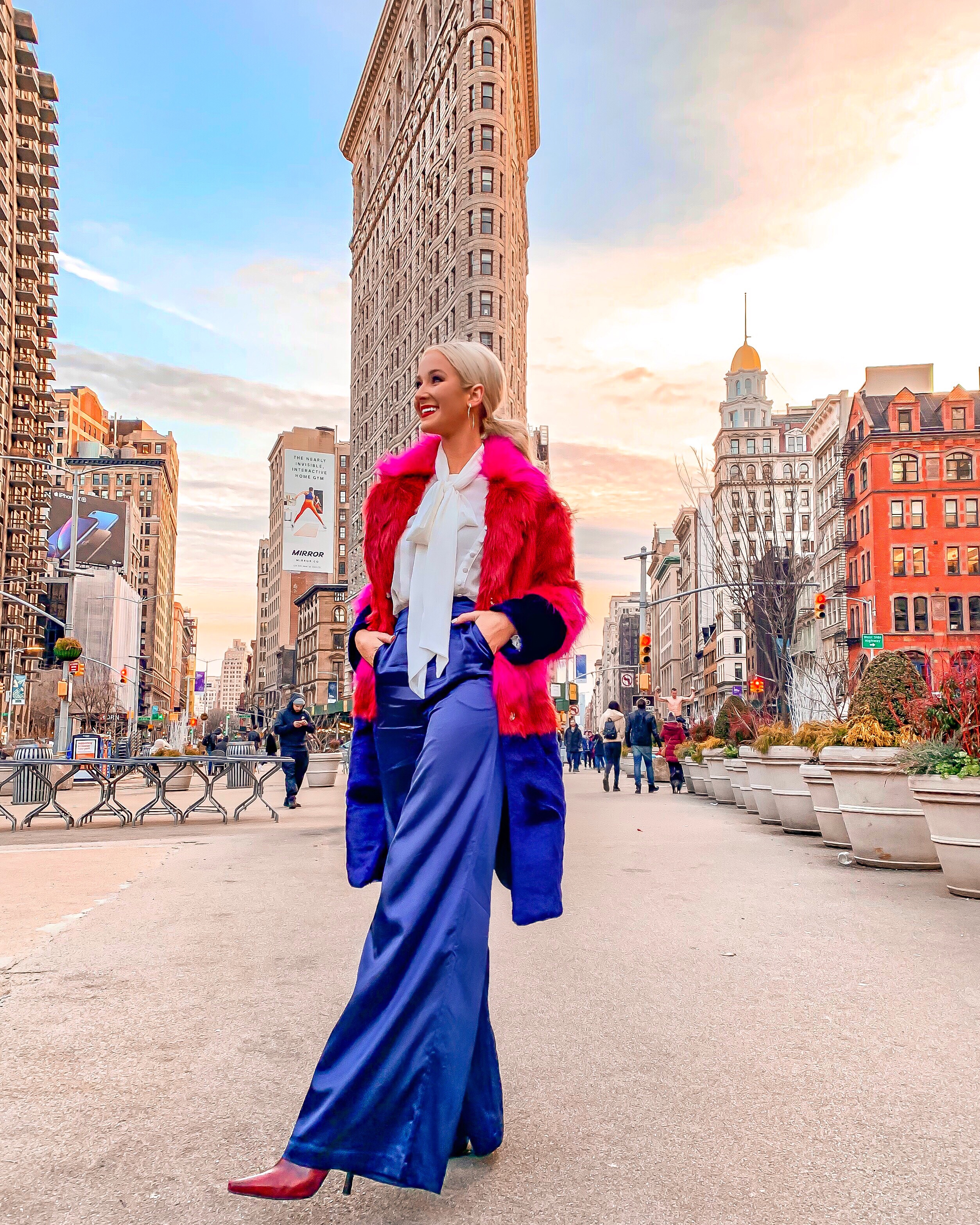 Rooms
Next, let's talk about the rooming options here. The room we stayed in was the Ella Fitzgerald-inspired suite called The Lady Ella Suite. To say that this suite was jaw dropping is an understatement. Let's talk two bedrooms with a bathroom in each bedroom (unheard of in Manhattan). Then we can talk about the foyer with *extra* closets and mirrors and a living room with a full-size sofa. There was also a dining area near the living room. Off the living room was a kitchenette with a full size refrigerator and microwave. I know, I know … beyond amazing for NYC. And I'm not done yet …
From the master bedroom AND the living room, you can venture out onto the huge balcony that is as long as the entire suite and look down on the NYC madness below. The master bath not only had a full size tub/shower but also another tiled shower with full body jets. Luxurious art deco is probably the best way to describe the décor. This room would be perfect for a family or a group on a girl's trip or even a bachelorette party. There are no words to describe how grateful we were to be able to stay in such an accommodating space during such a hectic, busy time known as fashion week! Pretty sure no other hotel in the City will ever compare!
There are several other specialty room and suite options at The Lexington, Autograph Collection as well as the basic hotel rooms for those who do not prefer the specialty options, so click here for more info.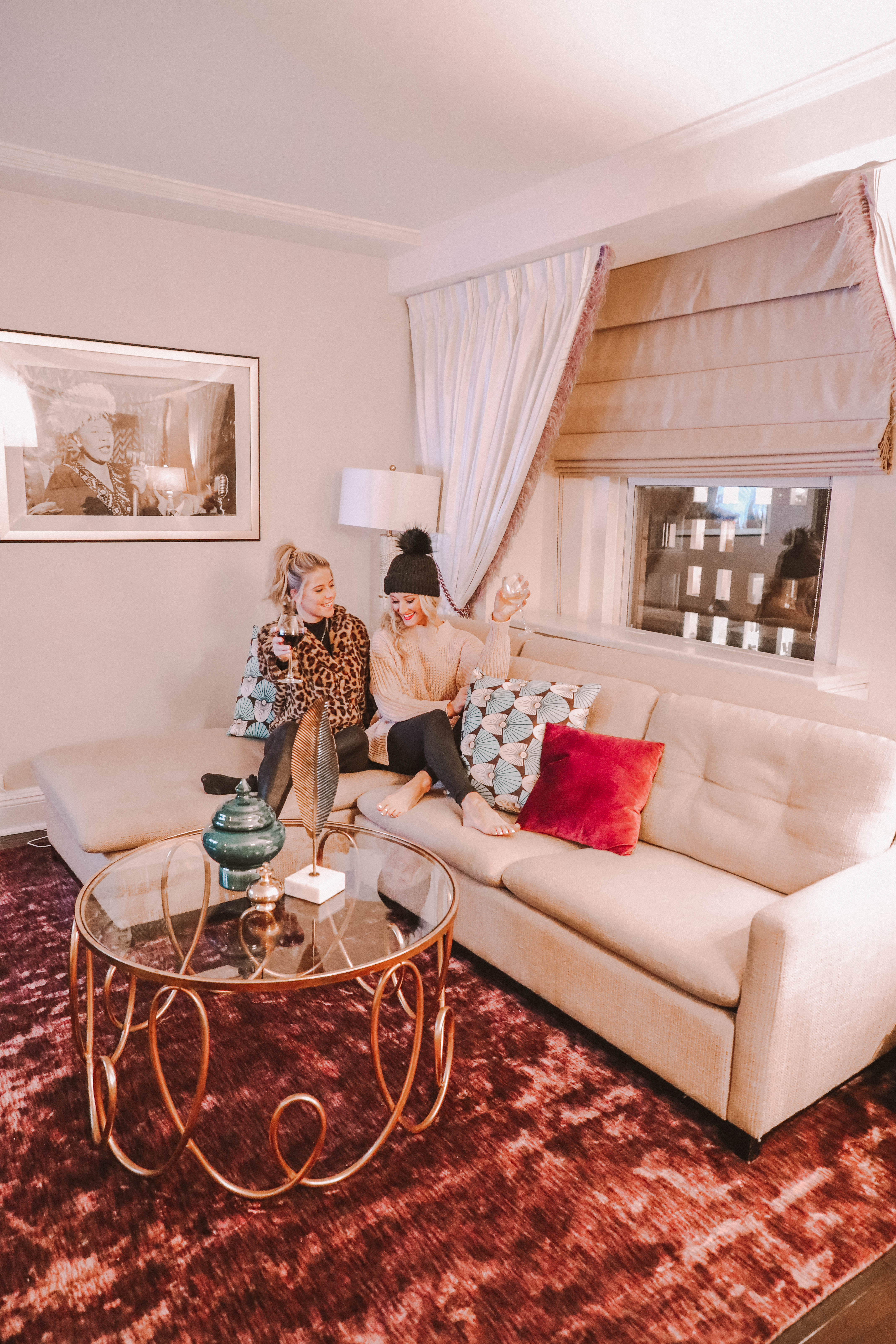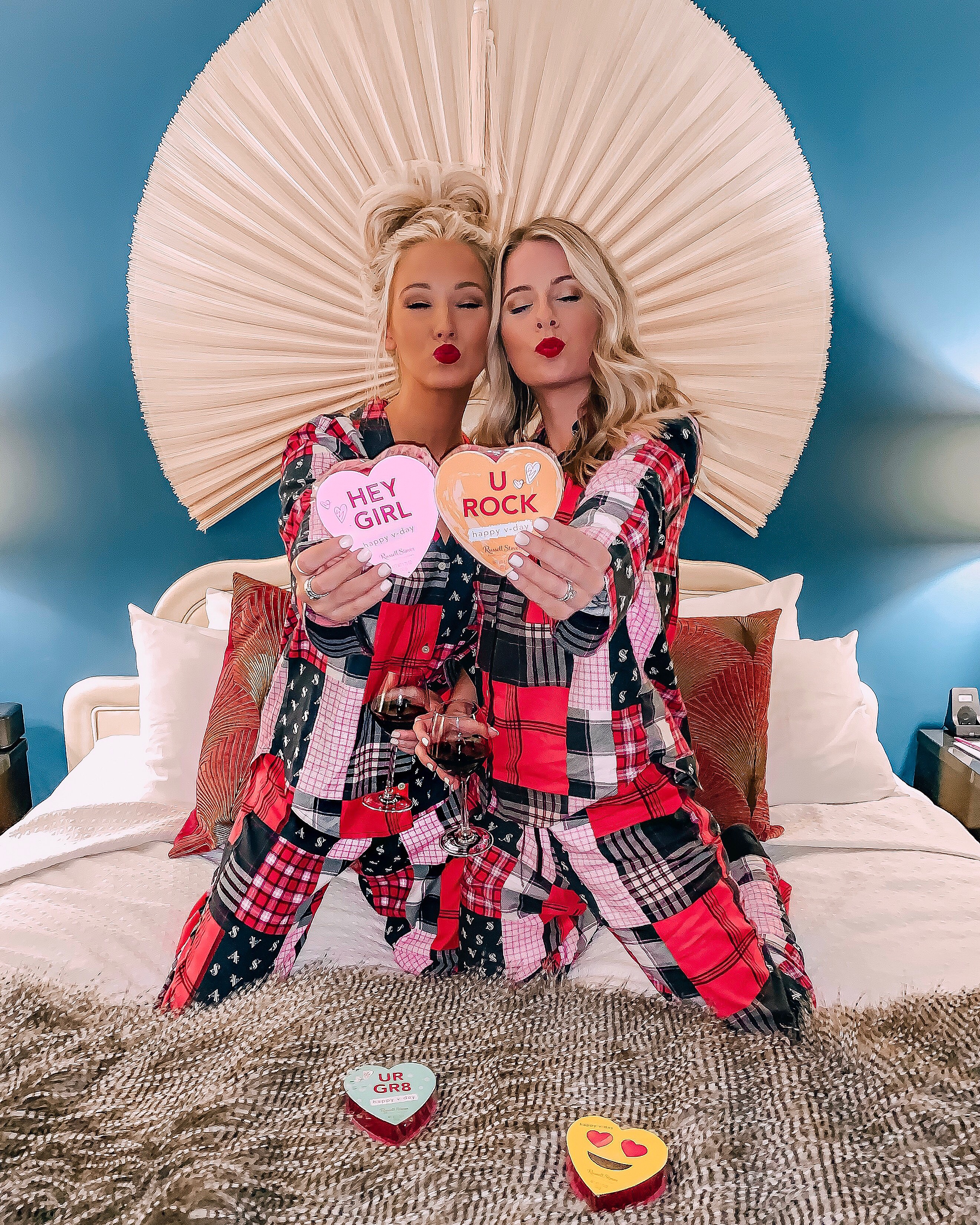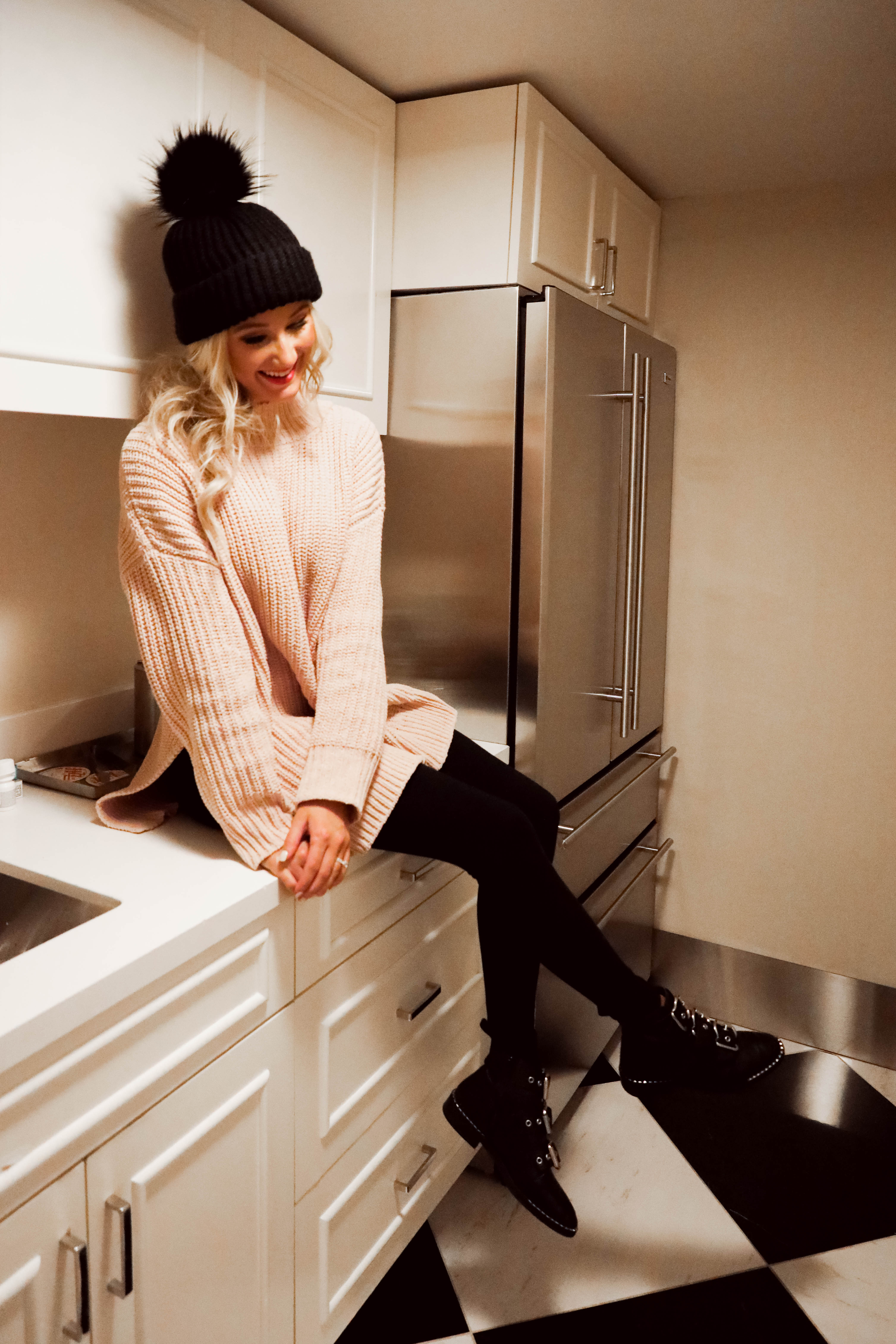 Amenities
Even though this is considered to be a 'boutique' hotel, there are several meetings rooms and a business center available for those who would like to make this their corporate home for the week. There is a really nice lounge with a daily happy hour that includes free food and wine for hotel guests …  and yes, that will allow you to put that per diem in your pocket! For those of you who know me well, you will understand when I tell you how excited I was to see that there is a STARBUCKS connected to the hotel!! I visited at least once a day, and the lines were not long at all!
The multi-story lobby in this hotel is so beautiful. There are numerous couches and bar height tables/chairs for working, hanging out or just waiting on the rest of your party to meet. I'm not sure how I can capture one of the nicest things about this hotel, but when I say that the aroma as soon as you walk into the hotel lobby is out of this world, I mean it. Think coming in from the streets of New York where you smell cars and food (and sometimes, garbage) to a scent that has to be similar to what Heaven smells like! It is the most refreshing and soothing smell. I like to think it sets the tone to what you are about to experience when you arrive in your room.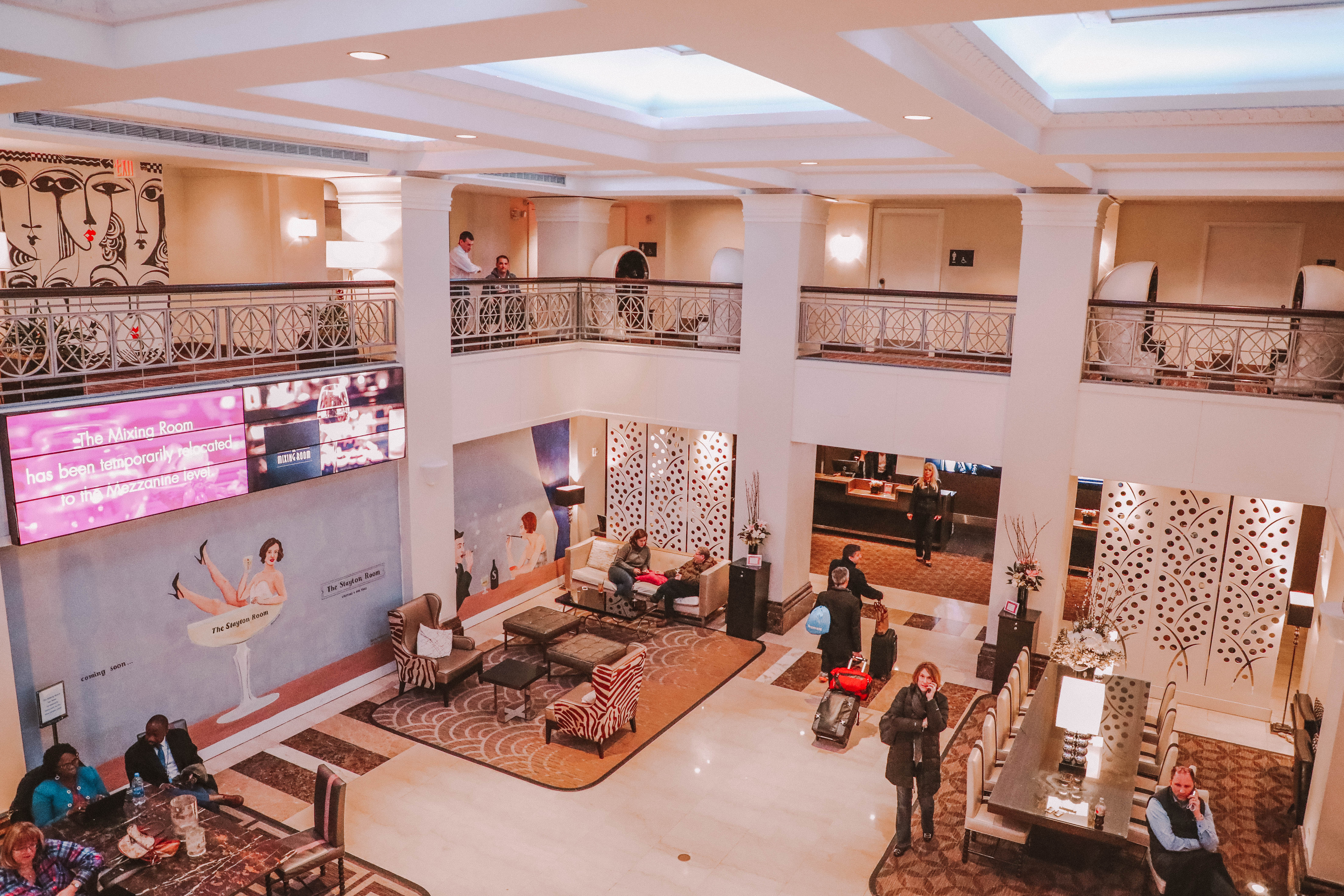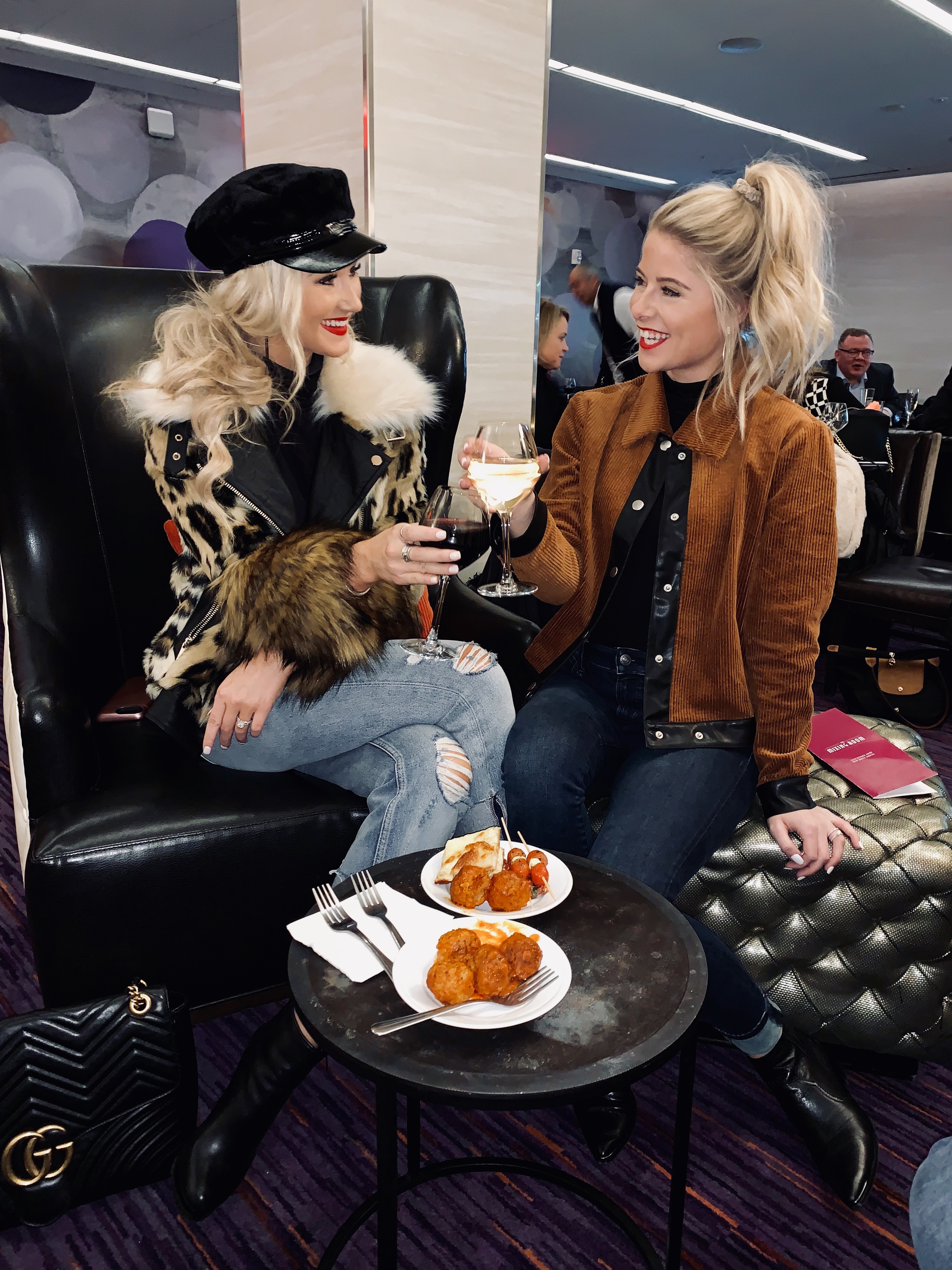 Nearby Must-Haves
Only a block away is a Duane Reade, which is a drugstore & pharmacy chain selling products including cosmetics, vitamins & mini-mart food basics. We visited this establishment several times for snacks, drinks, and cold medicine (welcome to NYFW where the hustle is strong but your immune system is not, lol). There are also several really nice restaurants nearby. A couple of days we were in a rush and needed to order takeout, and we were delighted to know that there are TONS of Pizzerias and Chinese restaurants who deliver to the hotel. This was so convenient on those days when you are super rushed to get to the next event or attraction. There are also so many nice sit-down restaurants where you can make reservations for dinners (and they're conveniently so close to both the Broadway theaters and Central Park).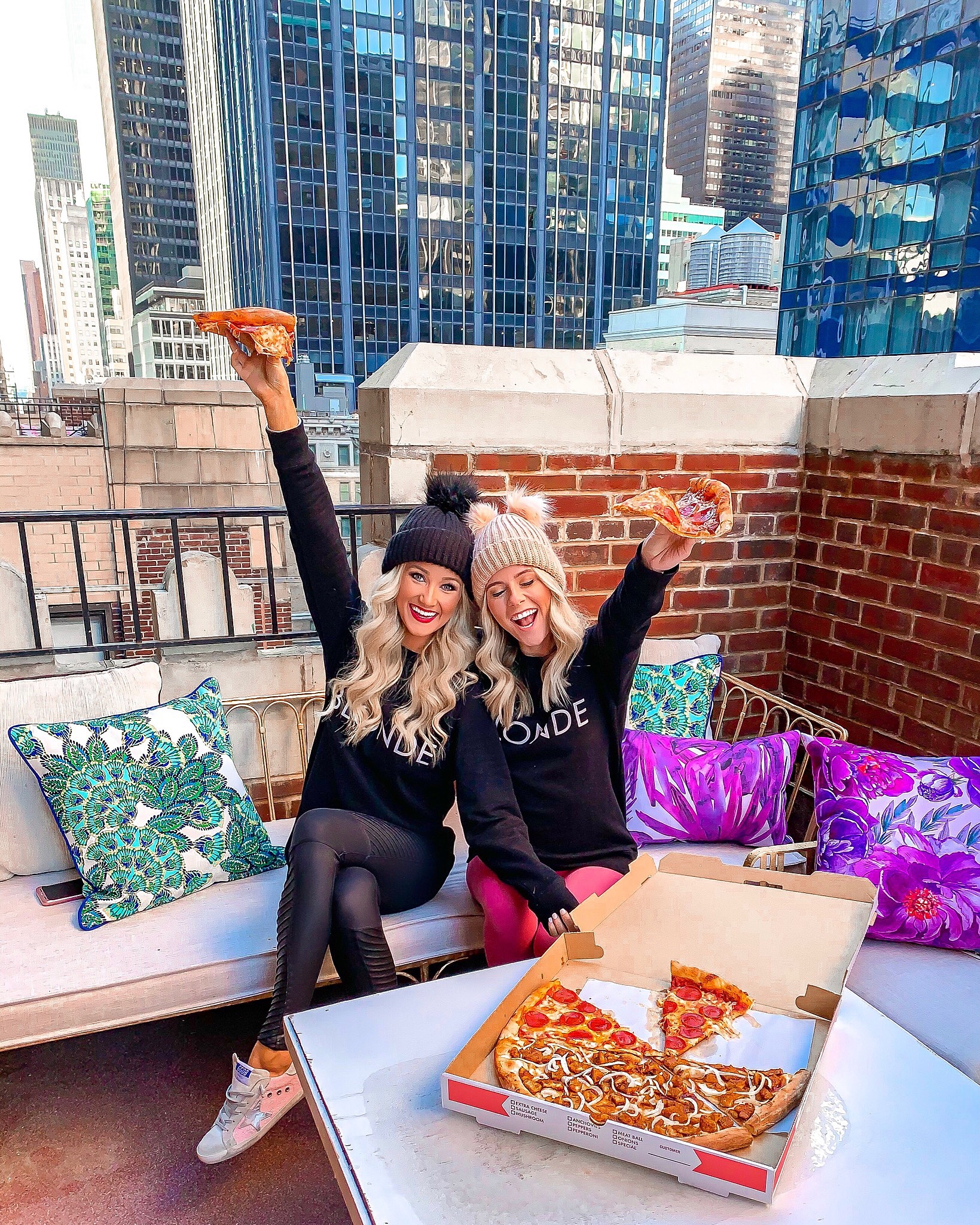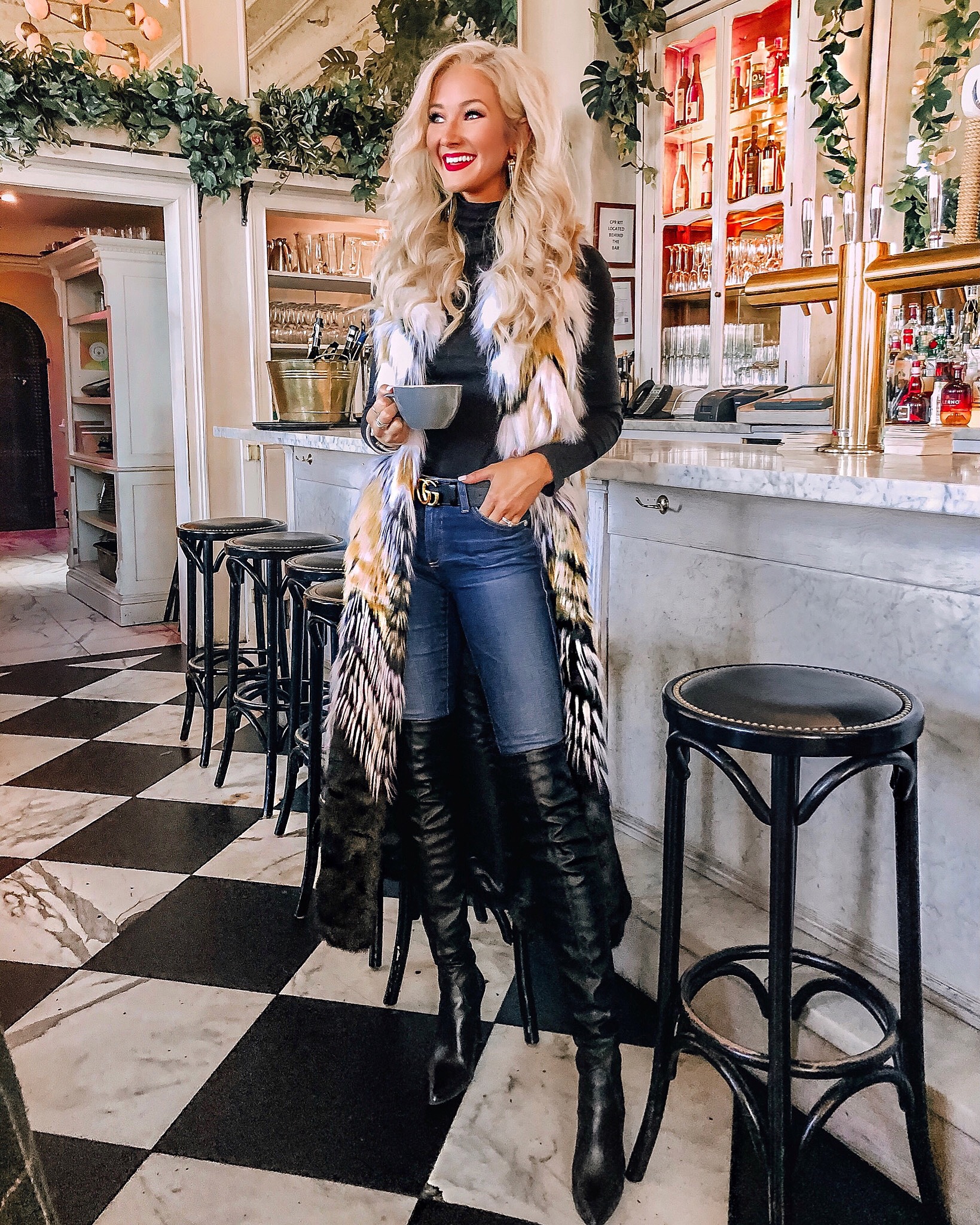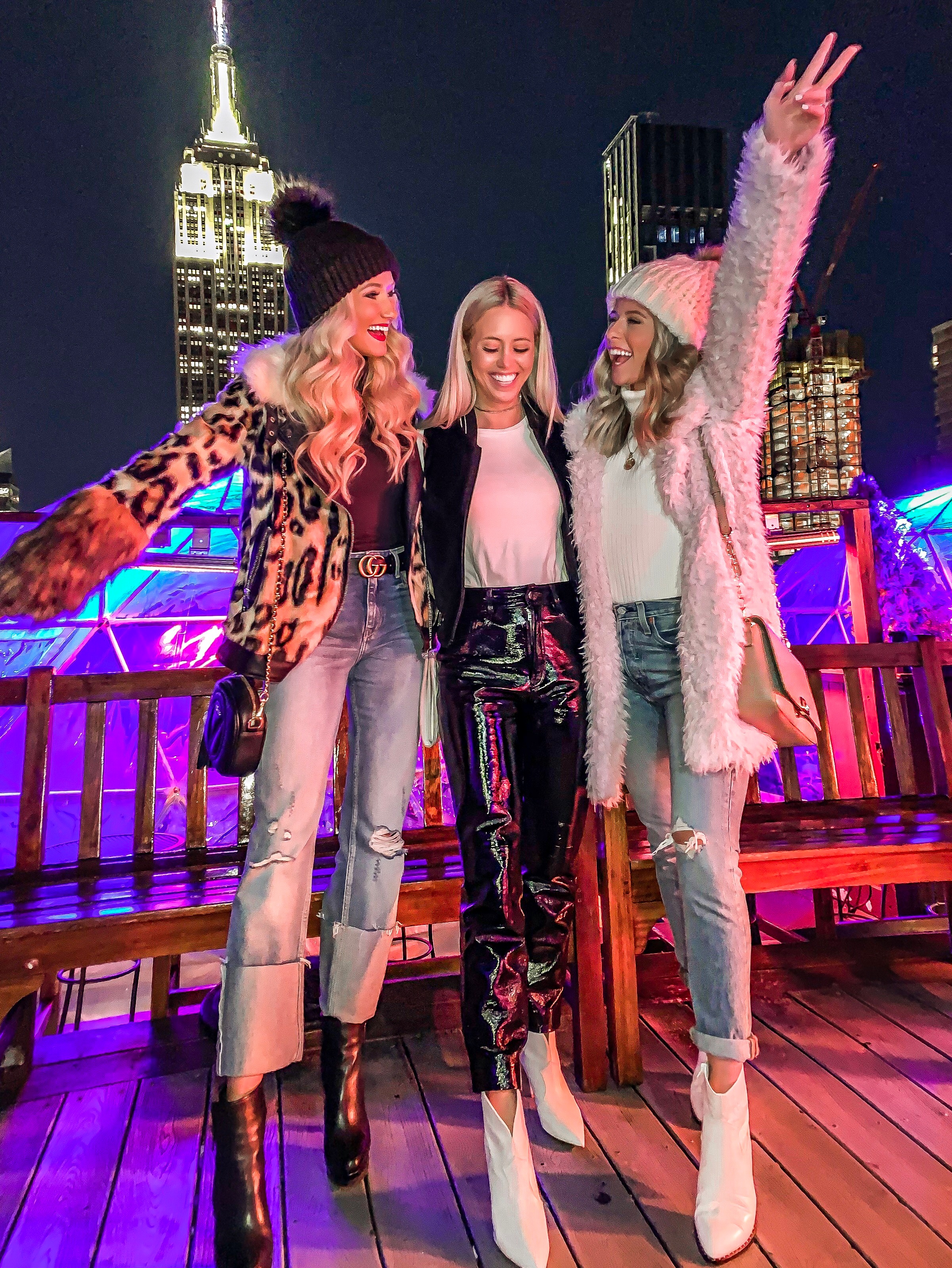 I could go on FOR DAYS about how much I genuinely enjoyed our stay with The Lexington and just how much I just love NYC in general. I truly hope I never have to stay anywhere else during my future trips to the City. This room was like staying in a home away from home! SO many closets, mirrors, bathrooms and seating options … which ended up being just perfect for two influencers attending the craziness of New York Fashion Week (plus our sweet mamas!).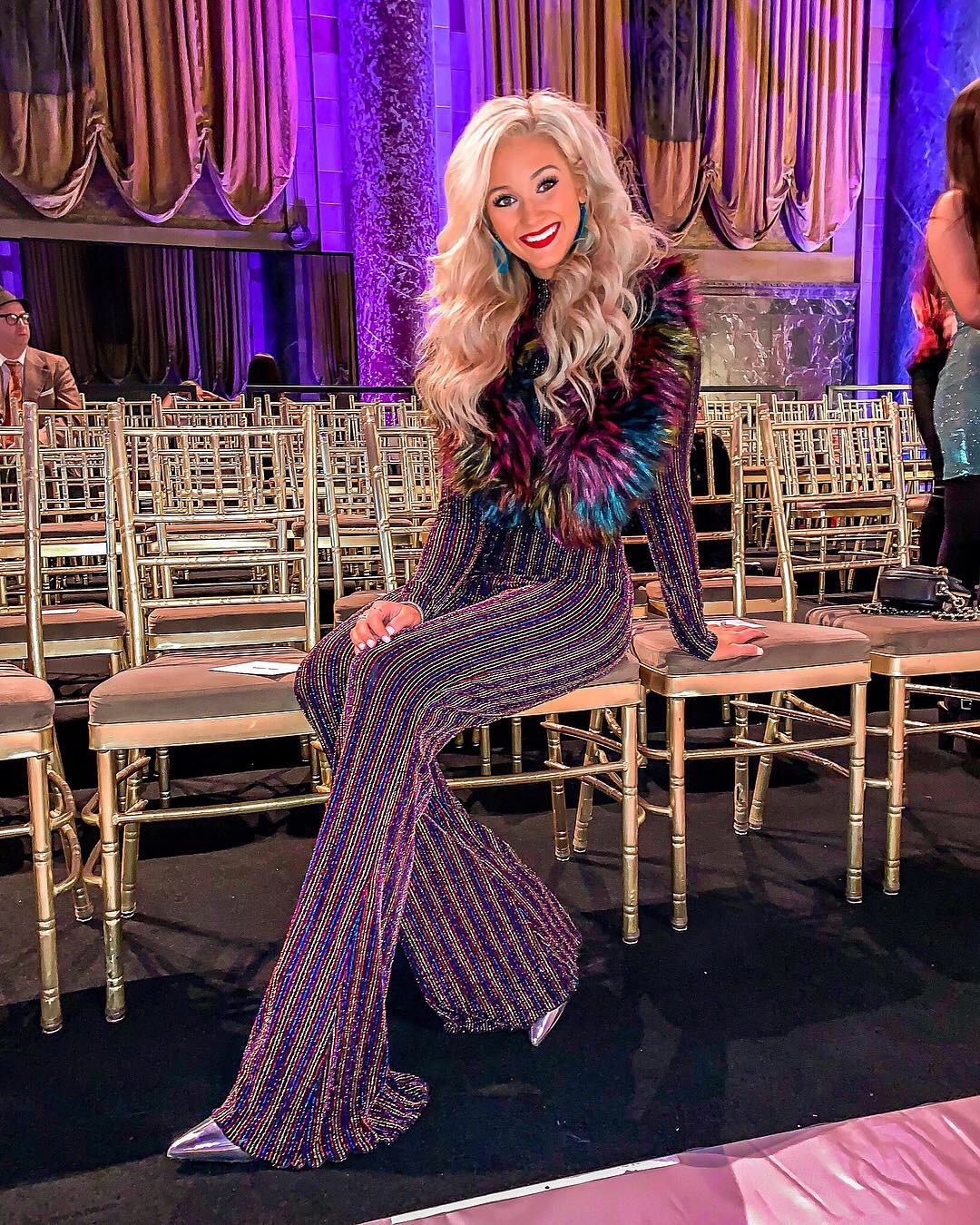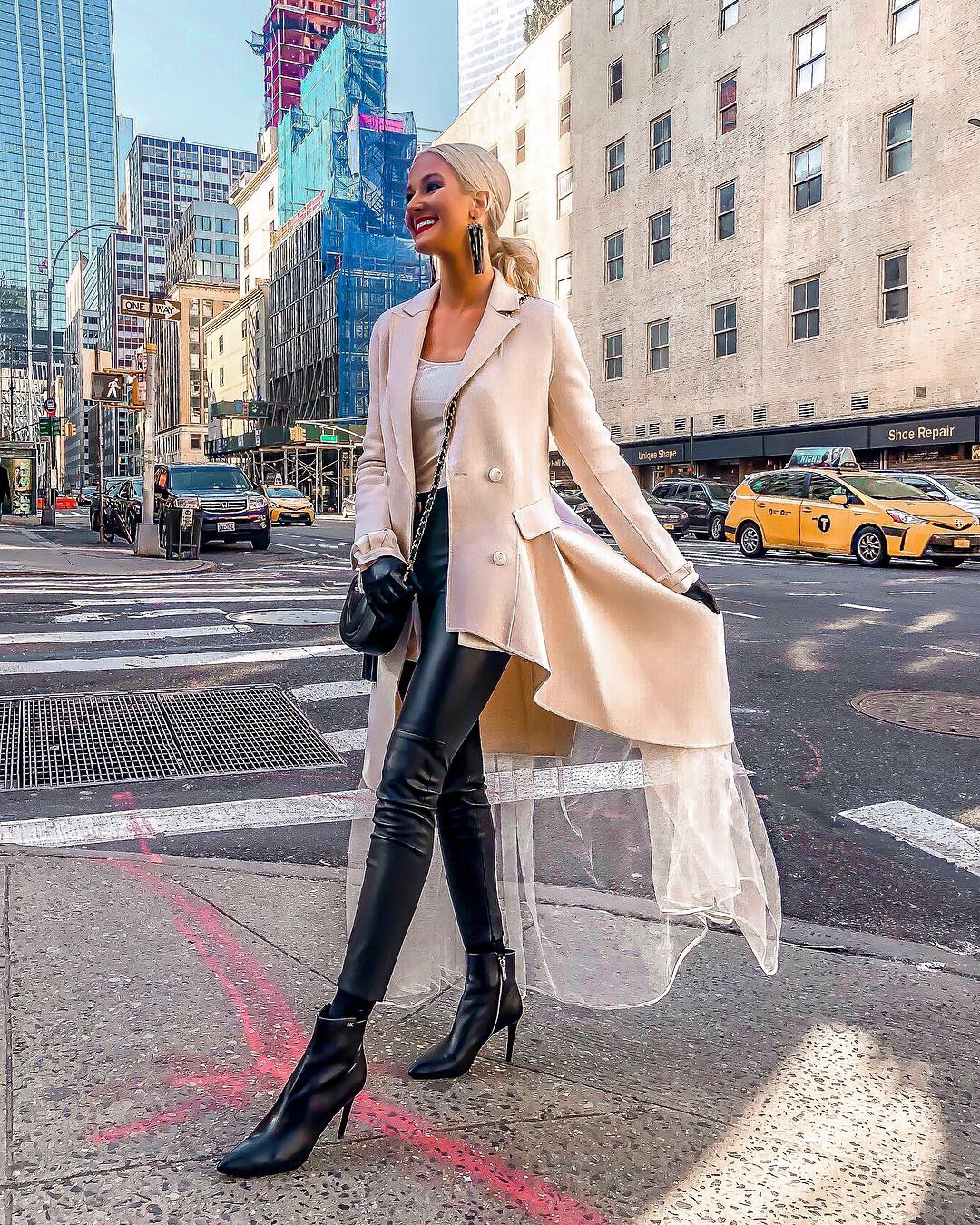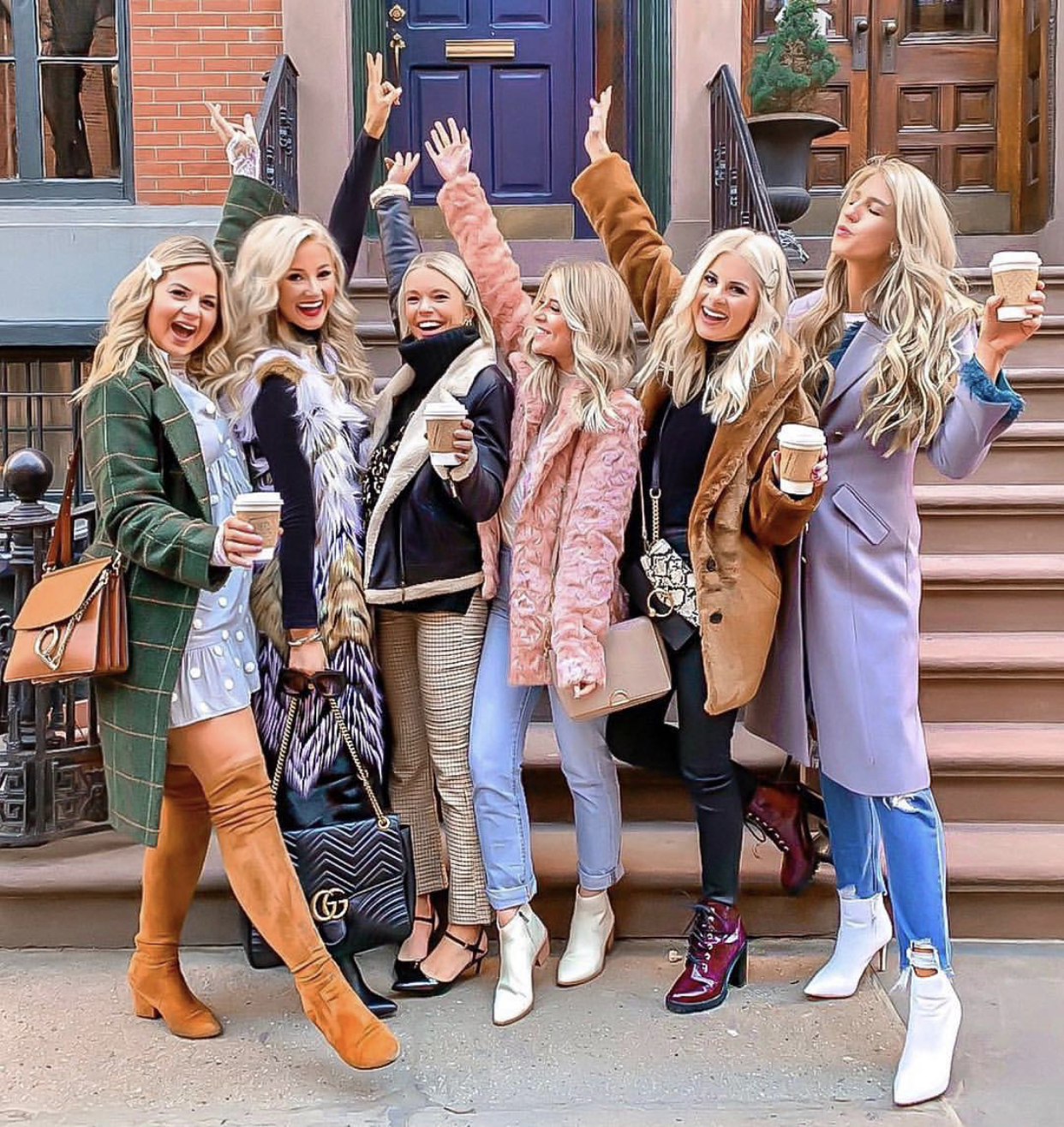 ---
If you have an upcoming trip to New York City, I highly recommend staying at The Lexington! I'm already looking forward to my next visit there. The staff, accommodations, location and overall vibes of the hotel were more than we could have ever asked for. I know you all will love it too! Click here to book your upcoming stay for 15% OFF at The Lexington, Autograph Collection … and of course, if you have any questions at all, feel free to email me (peyton@lovenlabels.com) or comment below!
Thanks for stopping by today sweet friends — stay tuned for more adventures to come later this month!
xo, P
*Thank you to The Lexington Hotel for our incredible stay. All thoughts, reviews and opinions are my own.