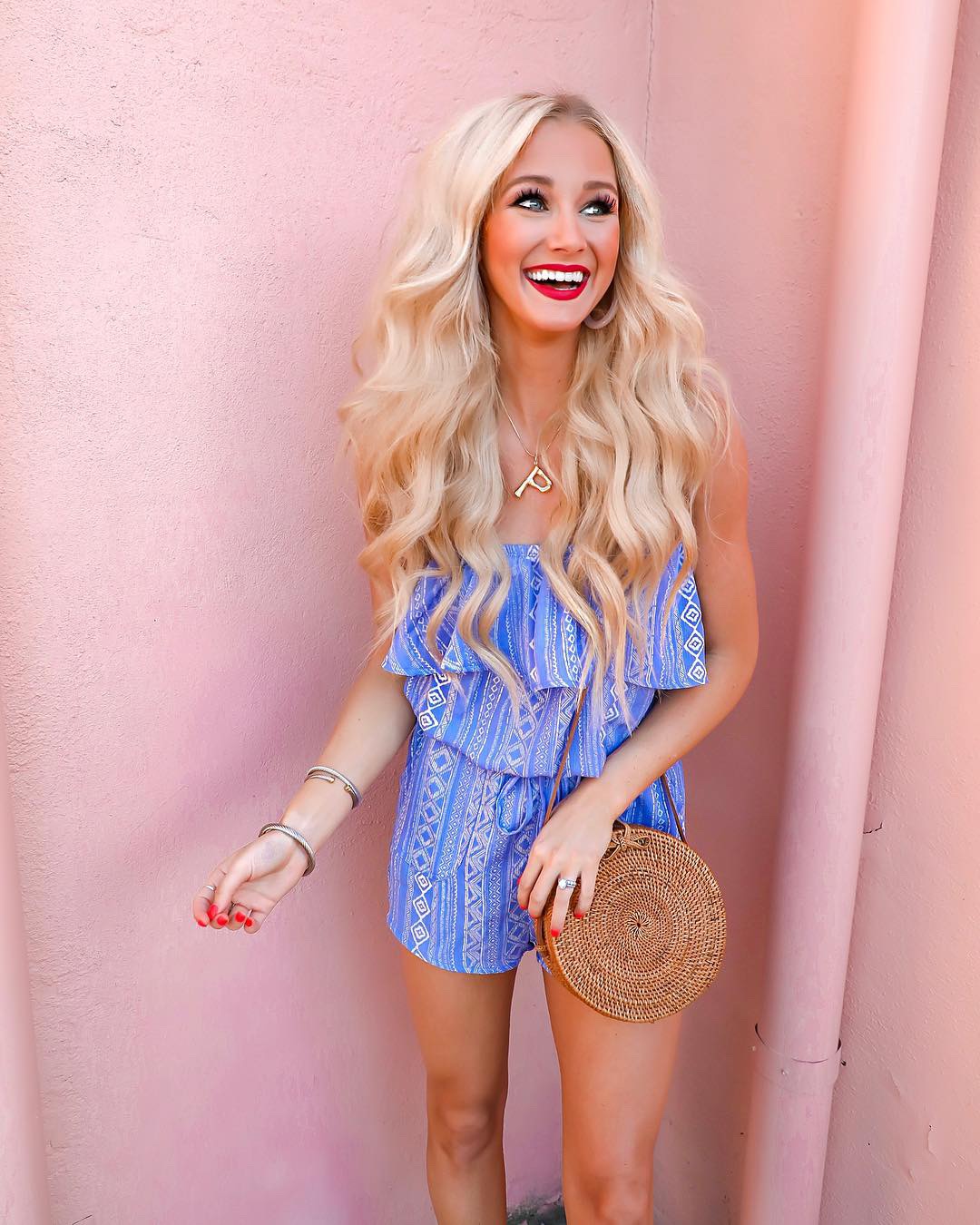 off the shoulder romper (wearing a small — available in 2 colors!) | crossbody bag | espadrille wedges (true to size)

After my recent try-on haul with my latest Walmart Fashion finds, you guys blew up my DMs: "Can I say obsessed?" … "Only $19?!" … "This is a must have!" All these thoughts have been running through my mind as well! There's nothing I love better than great clothes at great prices.  I have been a fashion lover since the days of rushing to Walmart to get the latest Mary Kate and Ashley clothes and jewelry when I was in elementary school. 😉 Now here I am, shopping online and finding some of my favorite brands and cutest styles at where else but WALMART!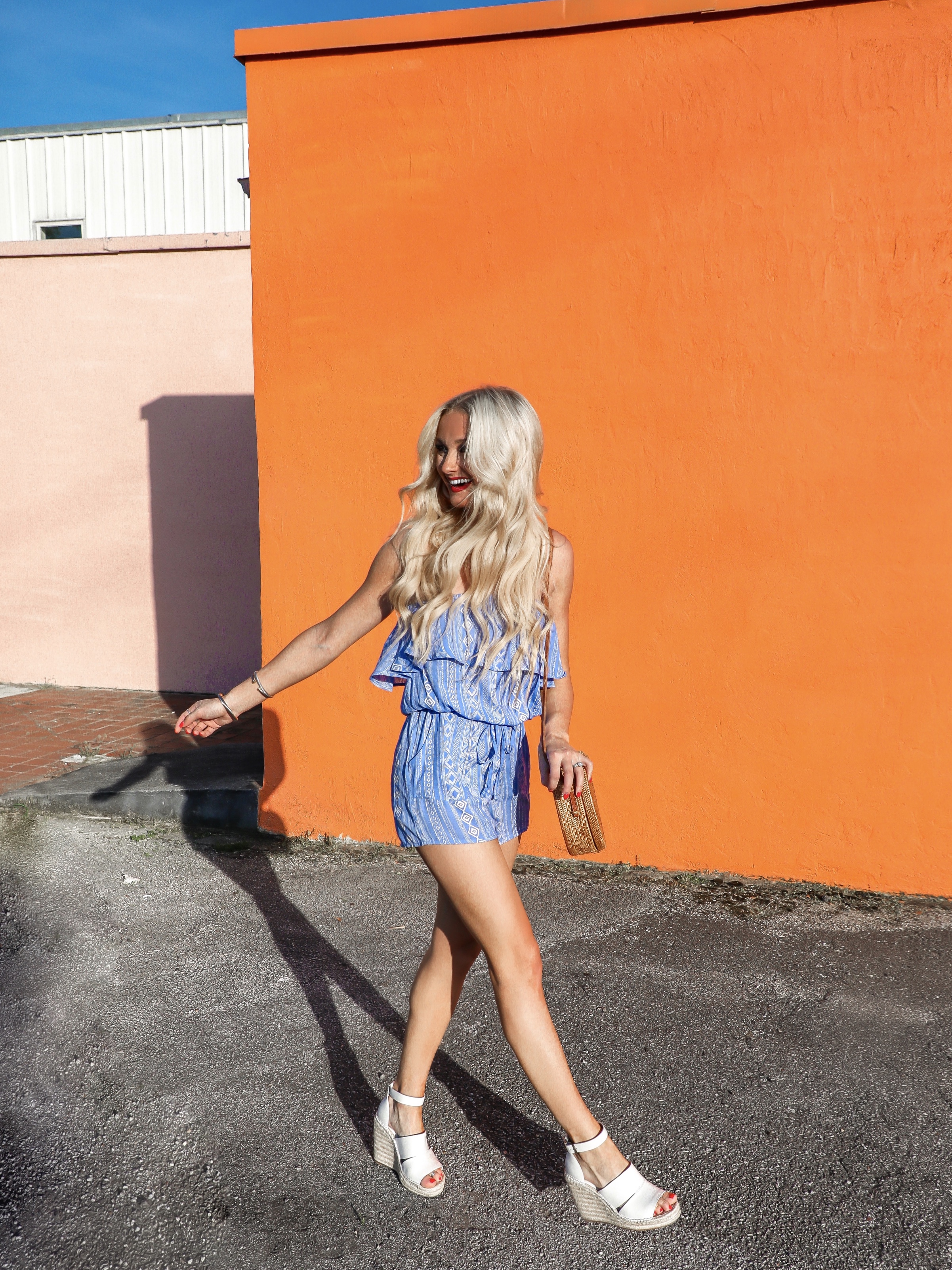 This cute romper could seriously take you from the lake or beach as a cute, strapless swim coverup to the rooftop bar or dinner when you pull up one side of the ruffle on your shoulder and throw on some wedge sandals.  And get ready for this … it's only $19!  Yep…you heard it right….less than $20 for this cute multi-dimensional romper…with POCKETS!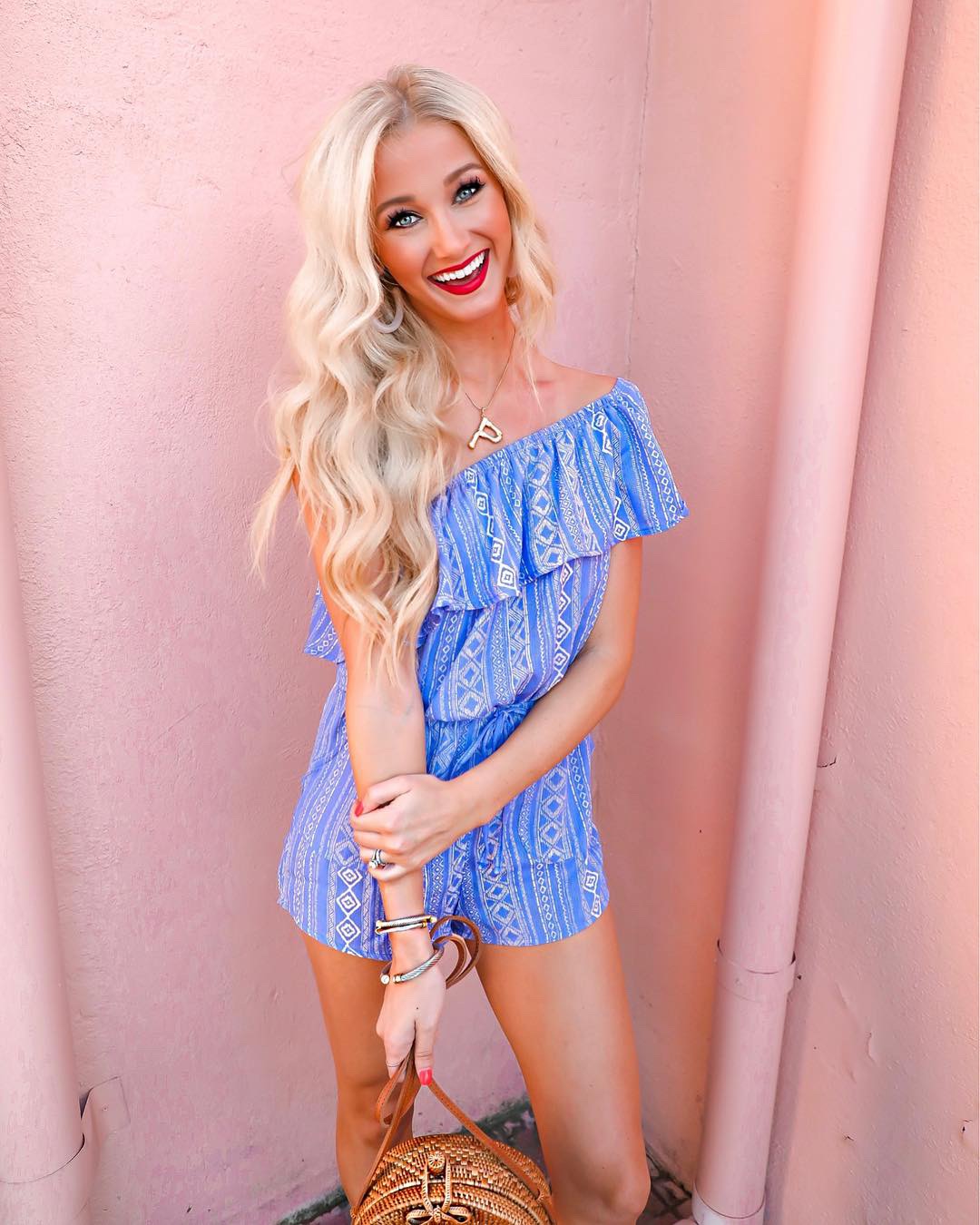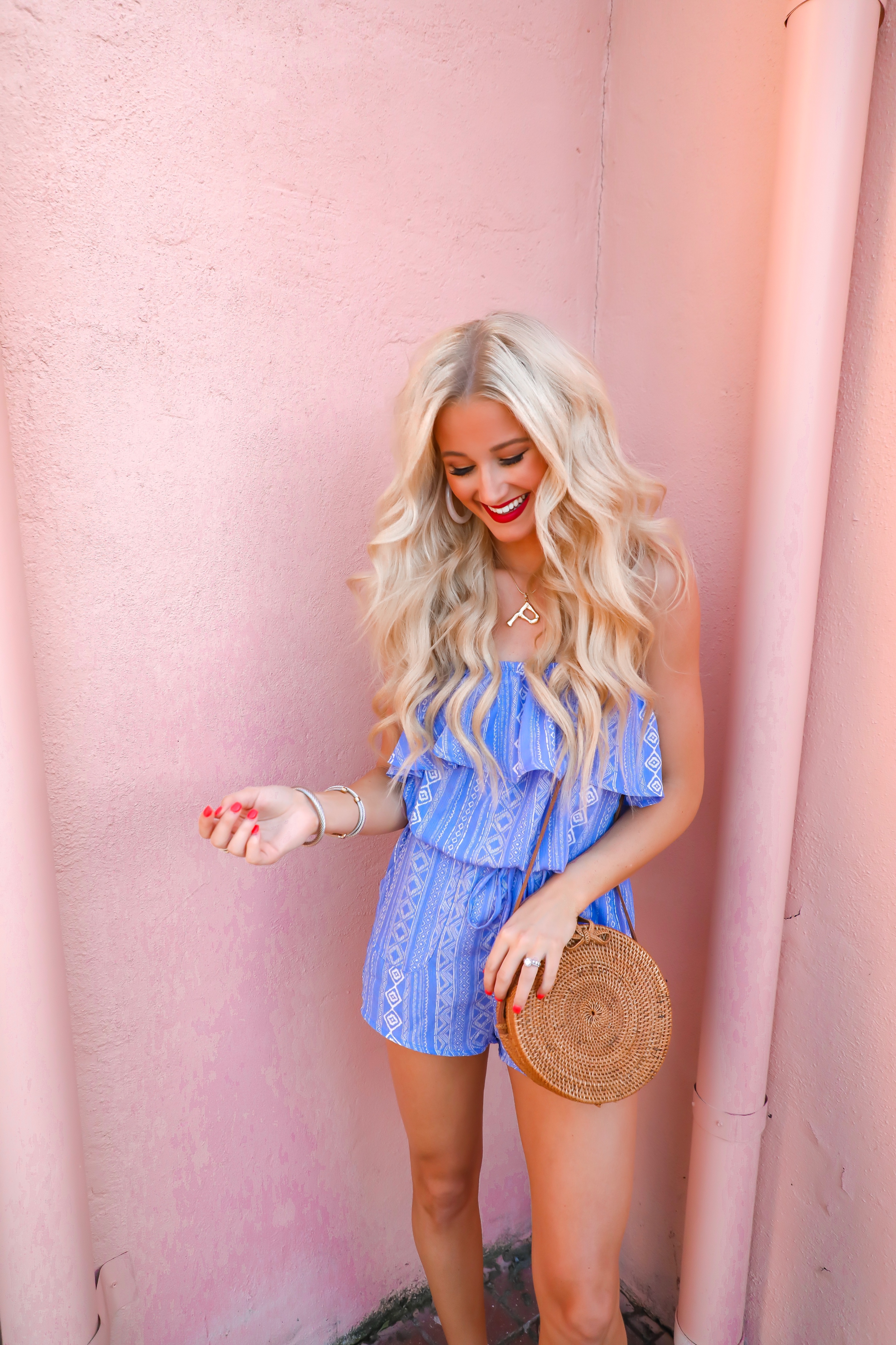 Walmart Fashion online is truly one of the best options for finding affordable, stylish and versatile outfits for just about any occasion. Why spend more than you need to when you can get anything you need by shopping at Walmart??? You can thank me now for teaching this class on the least expensive way to have a super summer shopping spree!!  Now go out and make me proud with all of your great buys!  Class dismissed, y'all. 🙂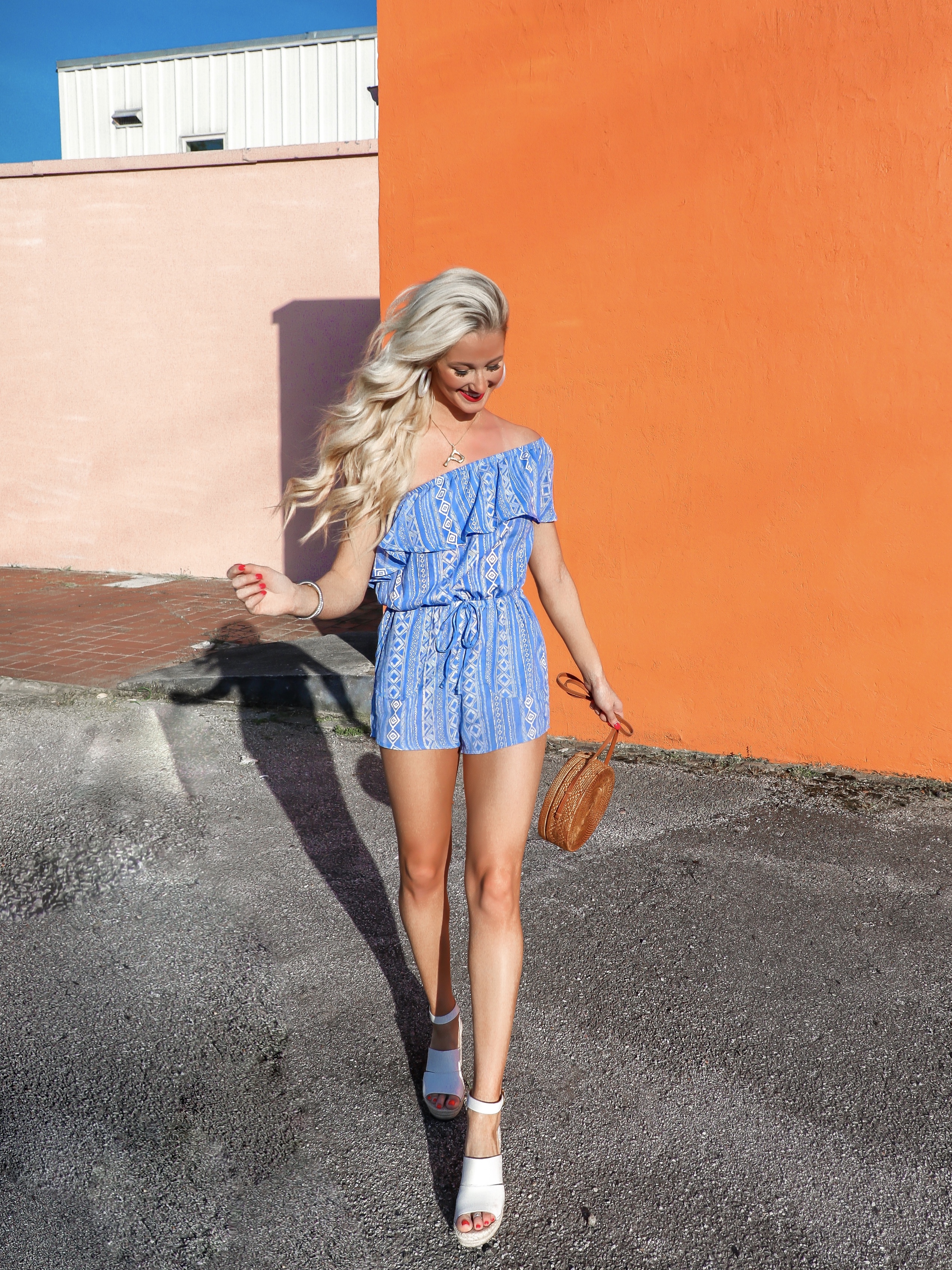 ---
Thank you all so much for stopping by today — be sure to tag me in any of your Walmart Fashion finds!! I looove seeing the outfits y'all put together and sharing them with the rest of our #LNL community. Can't wait to see what you all find!!
xo, P
*Thank you to Walmart for sponsoring today's post. All thoughts & opinions are my own!