In the spirit of Valentine's Day and the month of love, I wanted to share with you all what the big L-word means to me. I've always loved love – even during my single days – and over the years, I've learned that we all have different meanings to this word at different stages of our lives. Ultimately, it's something that we feel and we try our best to express those feelings in words time and time again. I've also learned that true love is something so strong that words may not be able to accurately define. However, with that said, I am confident that I've learned so much more about the meaning (or the formula) of love ever since I started dating my husband, so I can't wait to share a little more about that with you all today!
Along with that, TJ and I recently got the opportunity to work with JamesAllen.com, and it was such a neat experience that I've been dying to share with you all! This is one of the largest online retailers for diamonds, gemstones and engagement rings. With us being at the age where ALL of our friends are getting engaged and married (and since many of my readers are around this same age as well), I thought it would be helpful for us to try out their Design Your Own Ring experience and share our thoughts!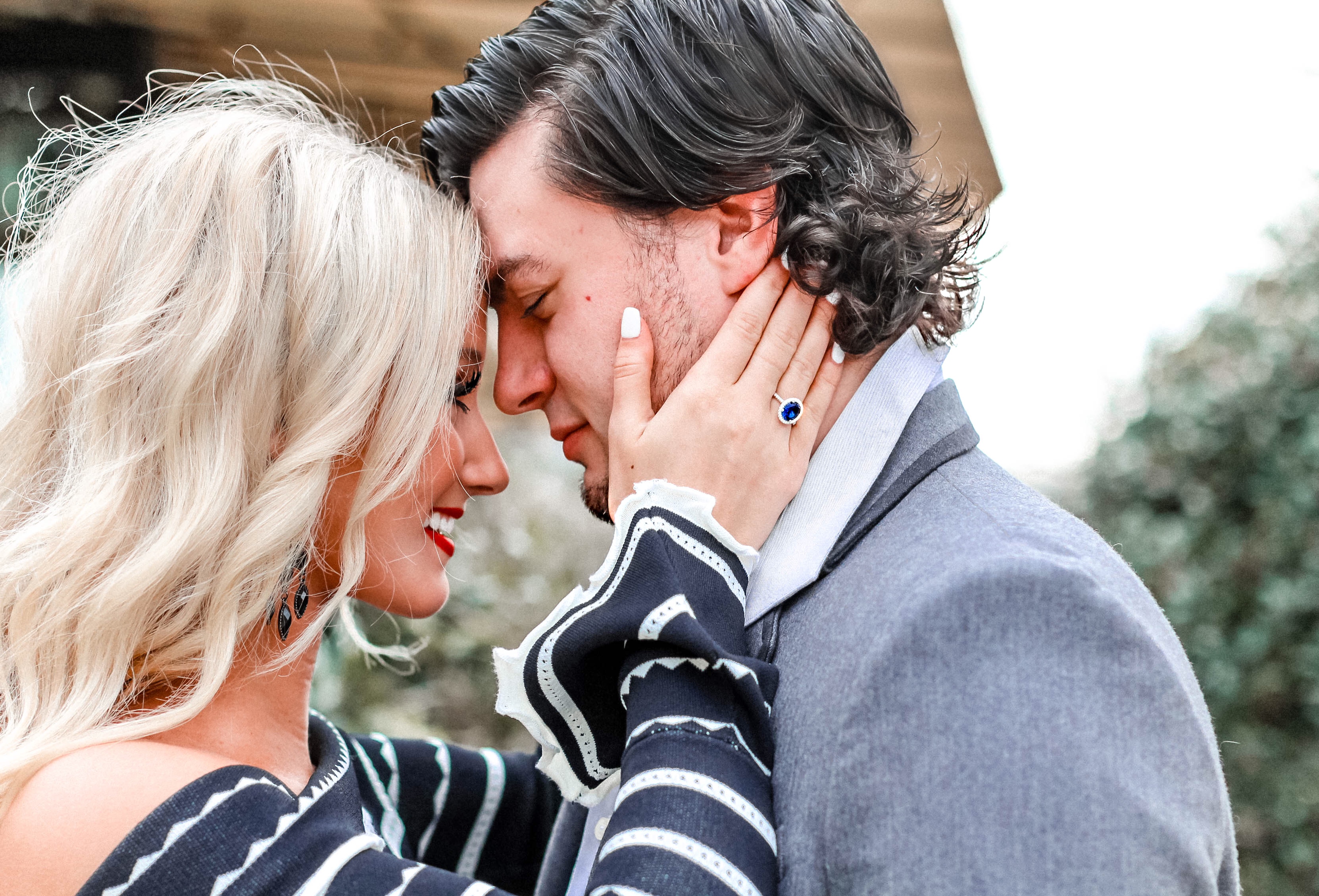 This year, TJ and I will be celebrating our sixth Valentine's Day together … that is crazy to me when I say it out loud. Time sure flies! Since we began dating back in November of 2012, we have grown both individually and as a couple through many different stages of life together. From our college days to graduations, to landing our first 'real' jobs and buying that first home, to attending friends' weddings then having one of our own, to traveling the world and planning for the future … I guess you could say that we've learned a lot about each other while going through these different chapters of life, but perhaps, the one thing that I've learned about most: love.
Before TJ, I knew a certain kind of love. I knew that God loved me with a love so strong that I couldn't ever comprehend. I knew the extreme love that I felt for my family members and my friends.I knew the love I felt for the sport I enjoyed, my hobbies and the places I liked to visit. I knew all those kinds of love. But before I met TJ, I never knew the love I would experience throughout our relationship. I had never 'been in love' with a significant other before him. So, trust me – I know that scary feeling that comes over you when you start falling head over heels for that person. However, if you can let yourself fall, you may just fall into the arms of the perfect person that God had planned for you all along! And THAT, my friends, is an indescribable feeling. Take it from me!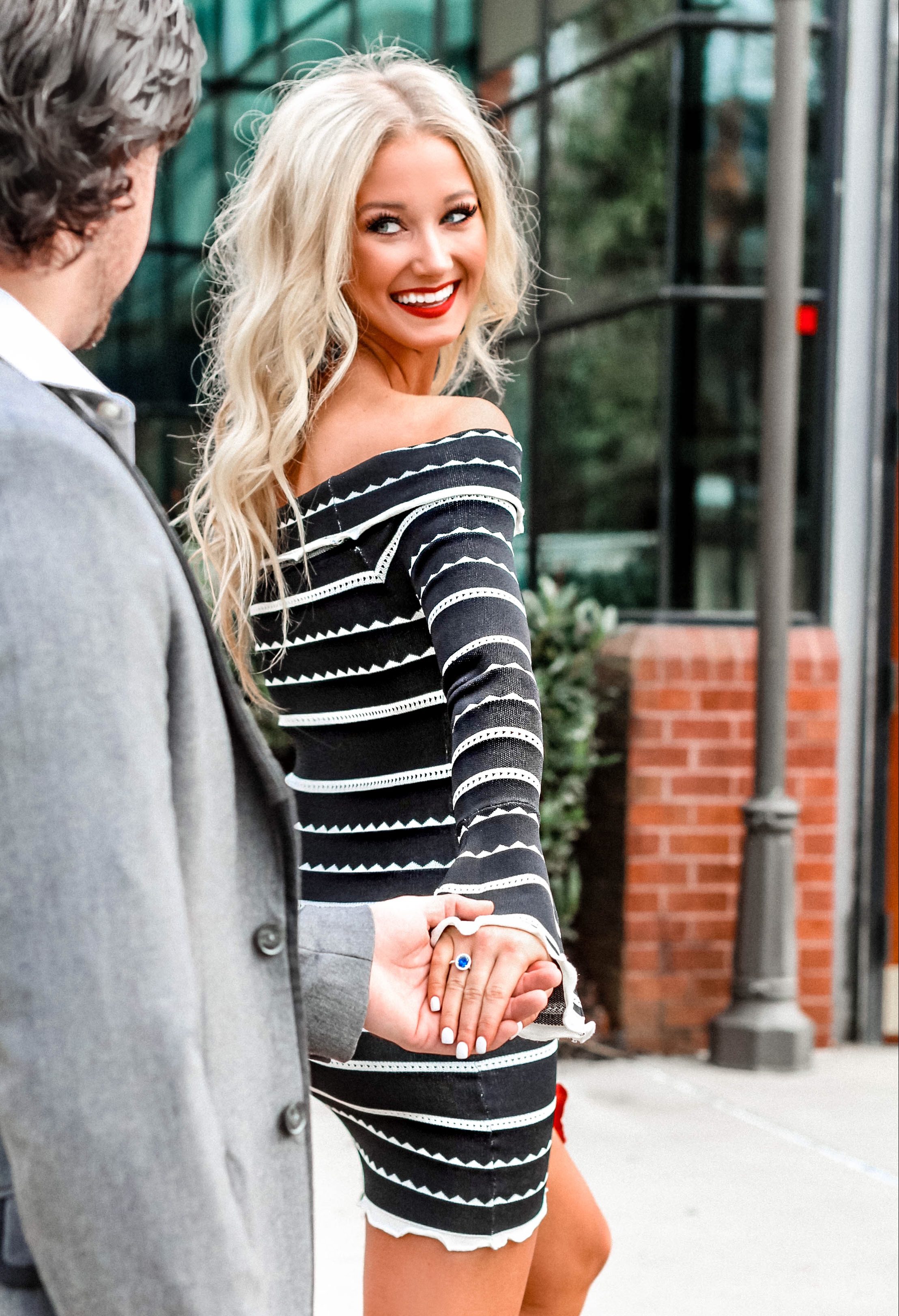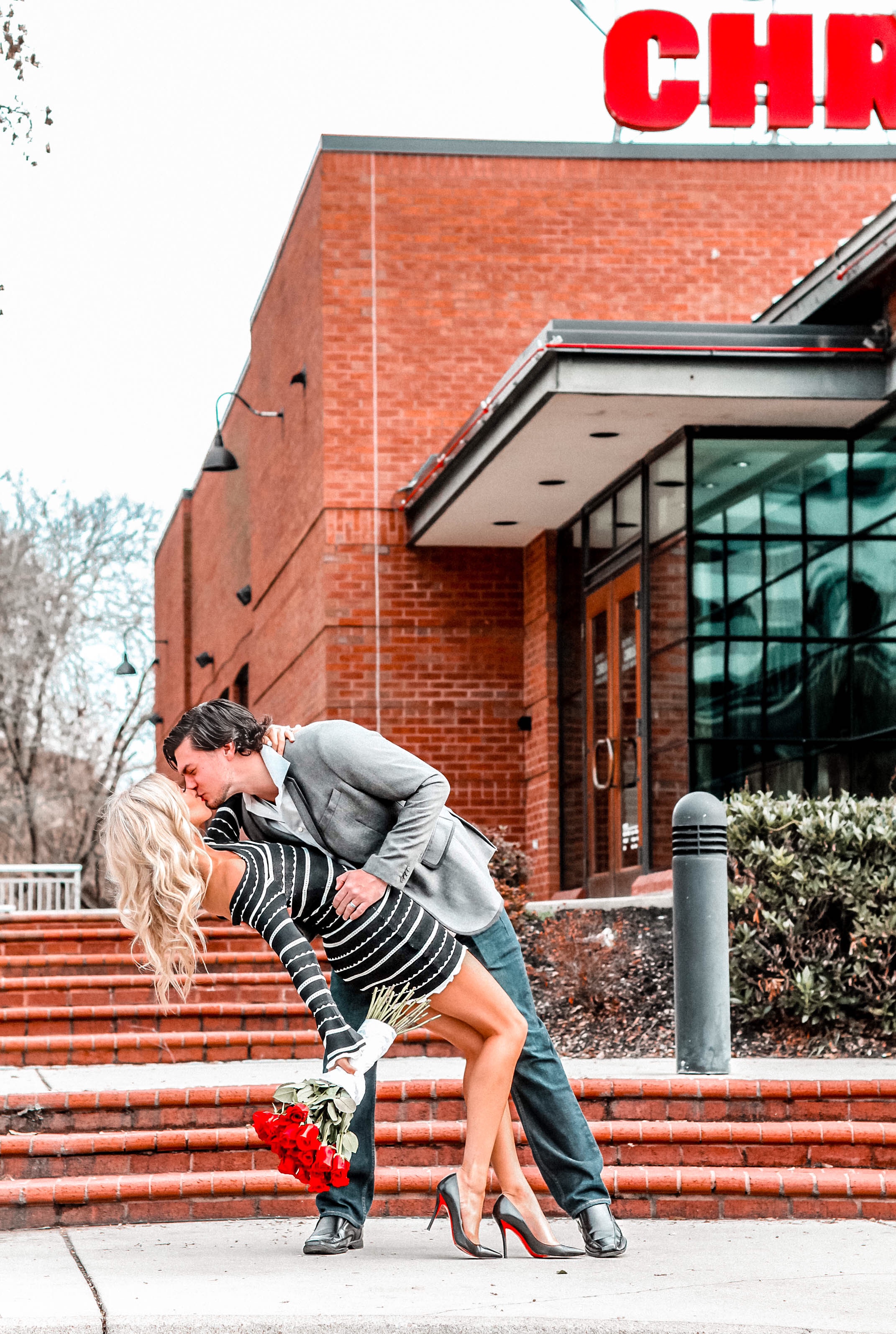 We're approaching our second wedding anniversary, and although we may not be in a 50-year marriage quite yet, I can say that we now know how to love each other in the best way possible, and we know more about each other than ever before. My relationship and marriage with Teej has taught me that love is selfless. It's about putting others before yourself and caring about the needs of another person more than your own. It's about compromise and forgiveness. It's patient and kind all of the time. It's understanding. It's passionate. It's weekly date nights and flirting with each other, no matter how long you've been together. It's sharing morning coffees, dancing in the kitchen and laughing out loud (literally). Somedays it feels just like a perfect fairytale and other days, it feels like temporary madness. It's the feeling that a piece of you is missing whenever you're apart. It's listening to each other – like really listening. It's overcoming obstacles together because you are a team, and nothing comes between you. It's having a best friend that always has your back. It's seeing all the flaws, insecurities, habits, and fears, yet being that source of comfort for each other when you need it the most. Love is honest, supportive, encouraging, and protective. Love is strong and only continues to strengthen because it's the most raw, real and genuine feeling. It may not always be easy, but it will always be so worth it!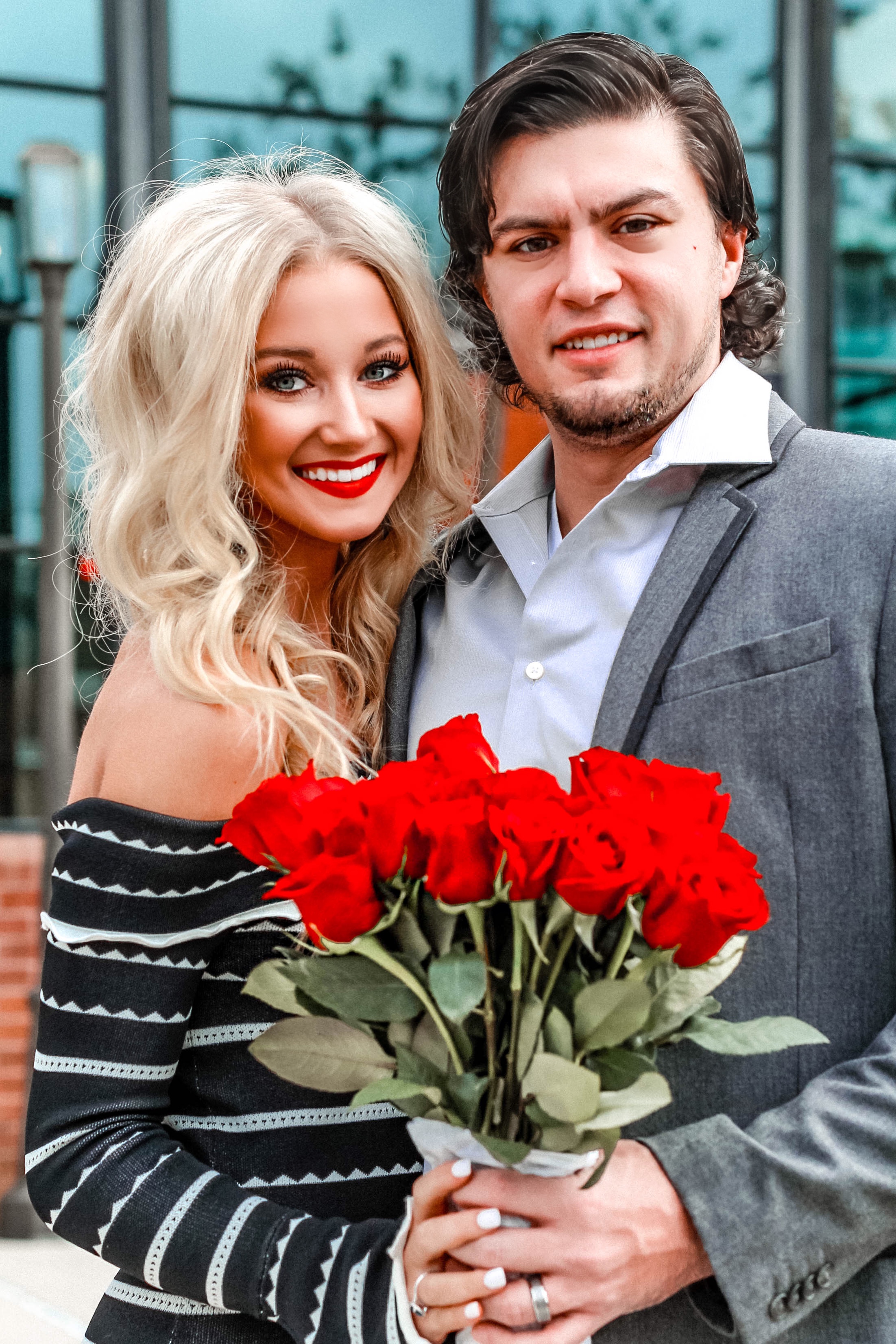 I have found the one whom my soul loves.

Song of Solomon 3:4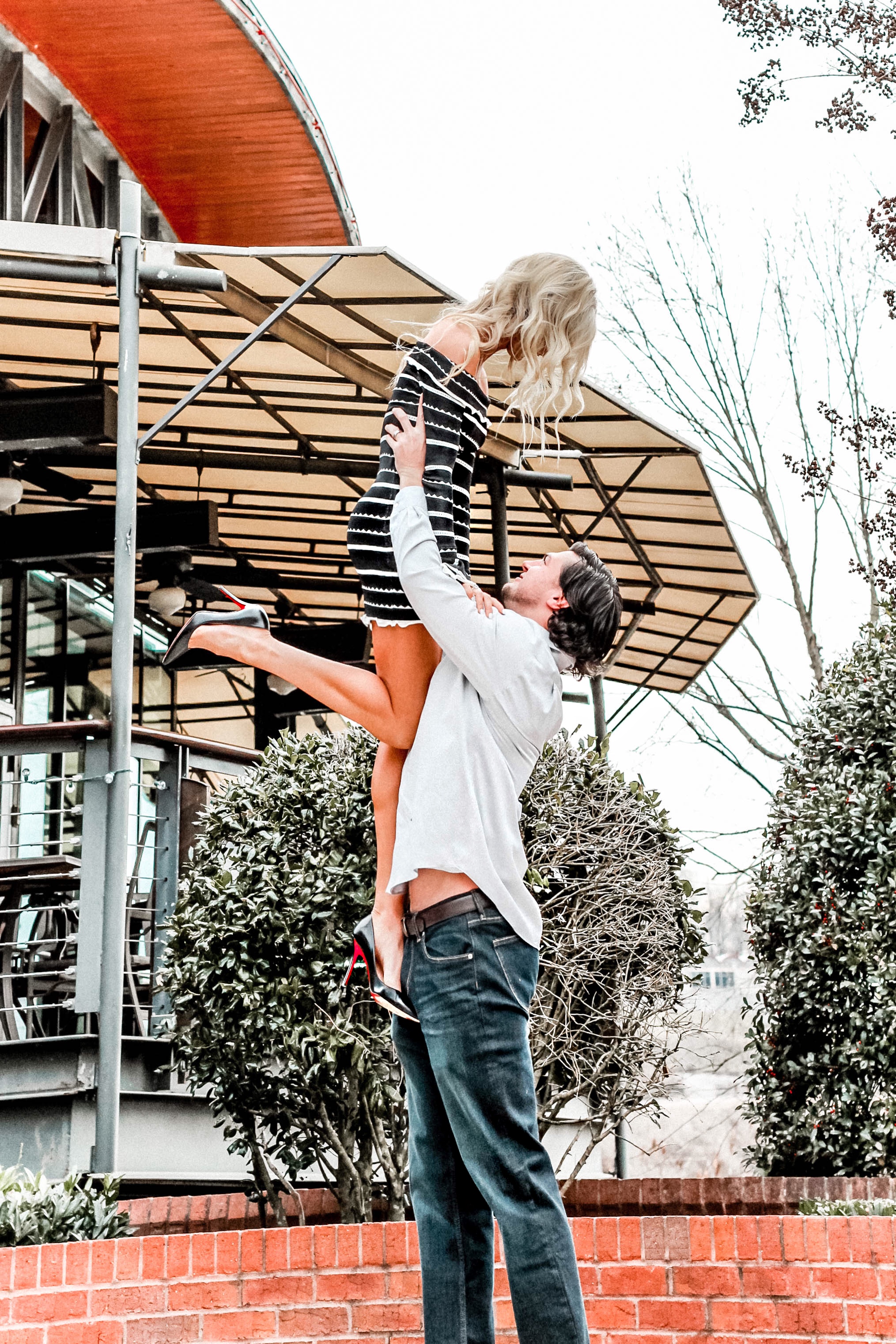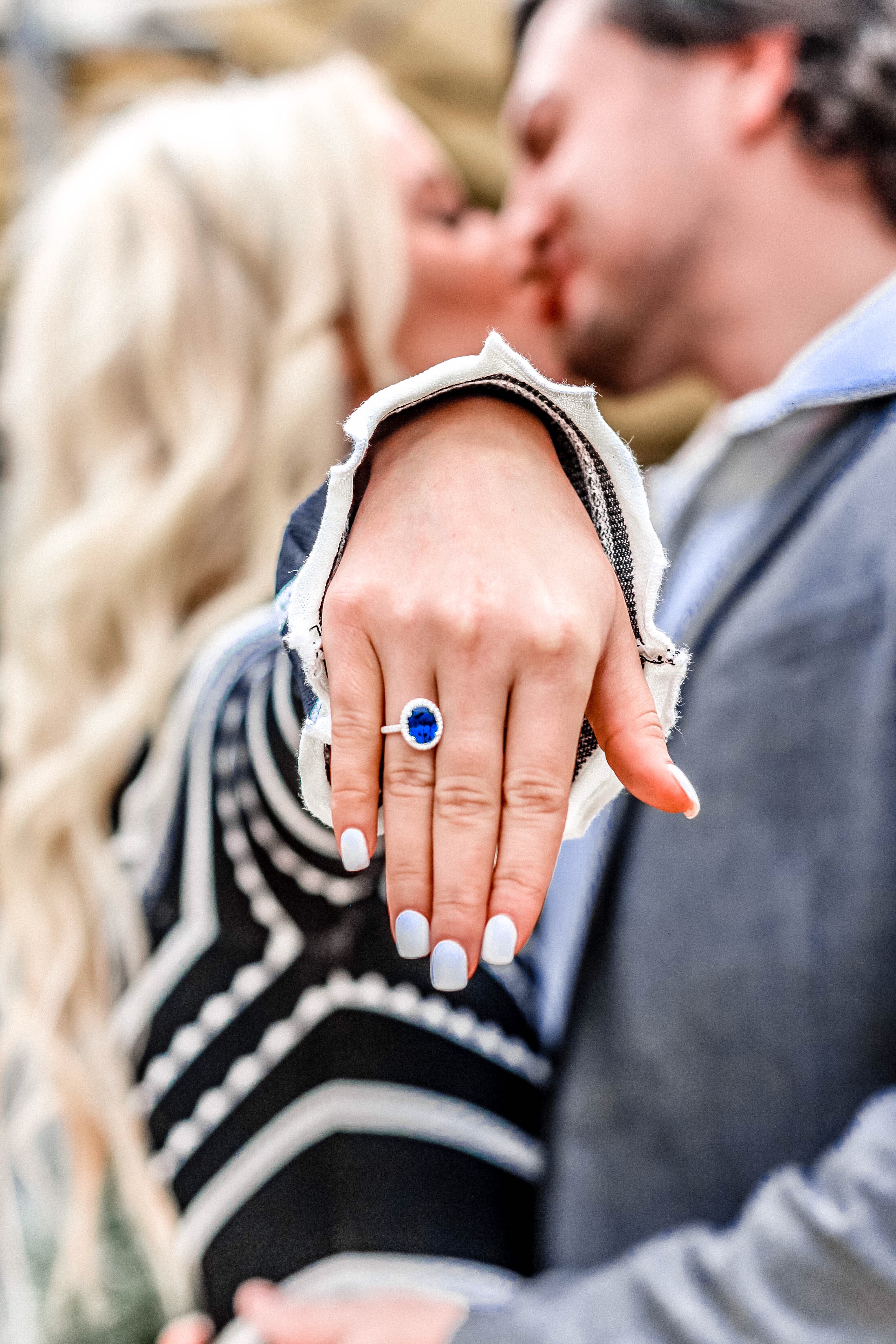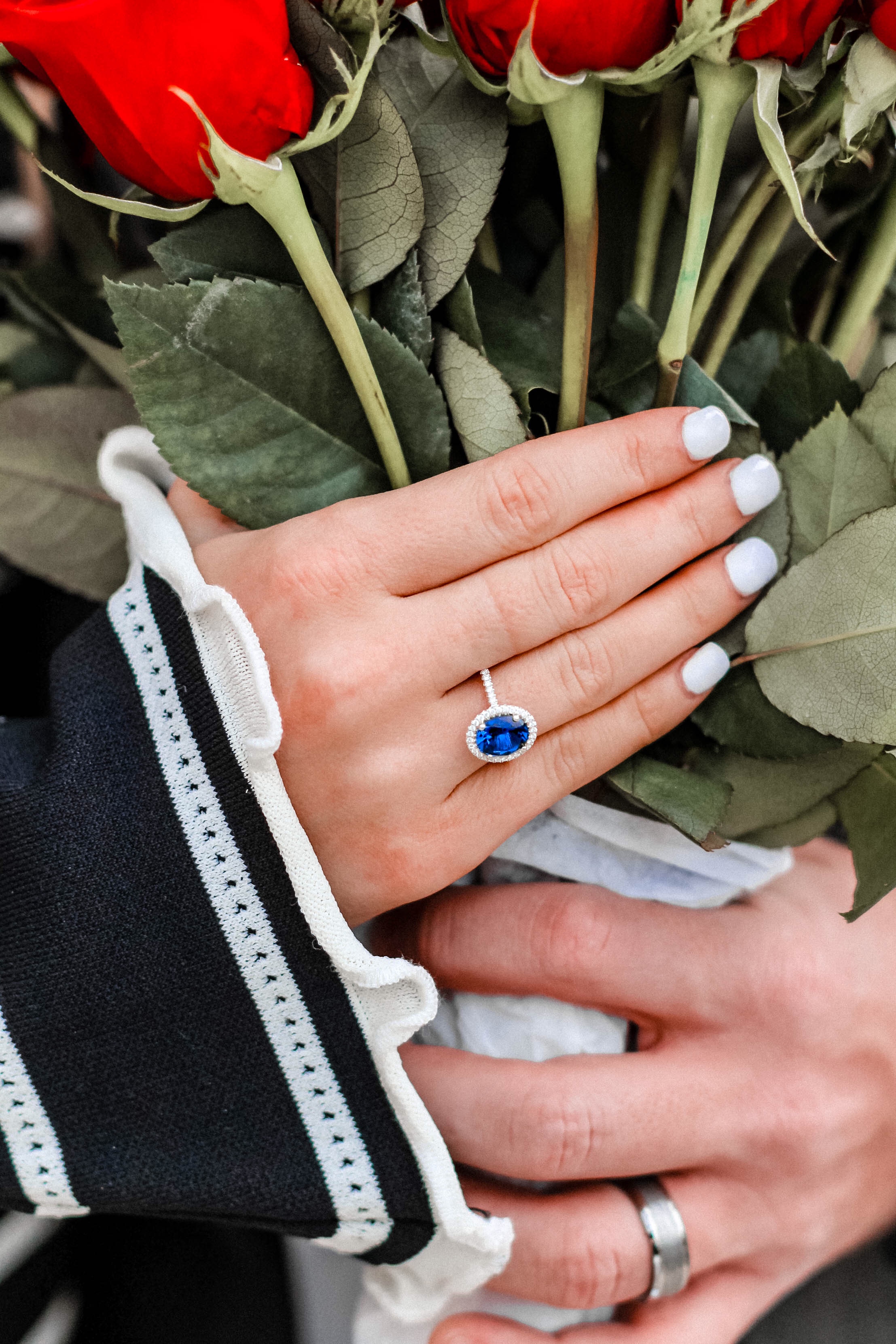 Our experience with JamesAllen.com really reminded me of so many things that I love so much about my husband, and it couldn't have happened at a better time as we approach Valentine's Day.
With the Design Your Own Ring experience, you are able to completely customize the exact piece that you have envisioned. From choosing the setting, to the center stone and even the metal, you are sure to receive your *dream* ring. Many people choose to customize engagement rings on JamesAllen.com, however, you can also design a ring for any special occasion – relationship milestones, holidays (i.e. Valentine's Day), birthdays, etc. This is such an easy and enjoyable experience from start to finish, and the piece that you'd create would make the most perfect gift for any woman in your life. The customization aspect makes it so unique and very personalized. And, let's be real, what woman wouldn't love a nice piece of jewelry to add to her collection? 😉 The photos in this post showcase my oval, blue sapphire stone with a diamond, halo setting – totally feeling all the Princess Kate vibes!! I thought it was the perfect piece to wear daily or to dress up for special occasions.
Now, I know you may be wondering … "How safe is it to order a diamond or gemstone ring online?" or "How can I choose a diamond without seeing it first in person?" I totally understand your concern. However, after working with the JamesAllen.com team directly, I learned a lot more about their technology that helps answer these questions. They use a diamond display technology, which displays their 150,000+ certified, conflict-free diamonds in magnified 360° HD. This technology actually gives a better view of the stone than a jeweler loupe used in-stores. That is why the display technology is so important! You can see the actual diamond you're buying and choose the very best one rather than just relying on the certificate alone.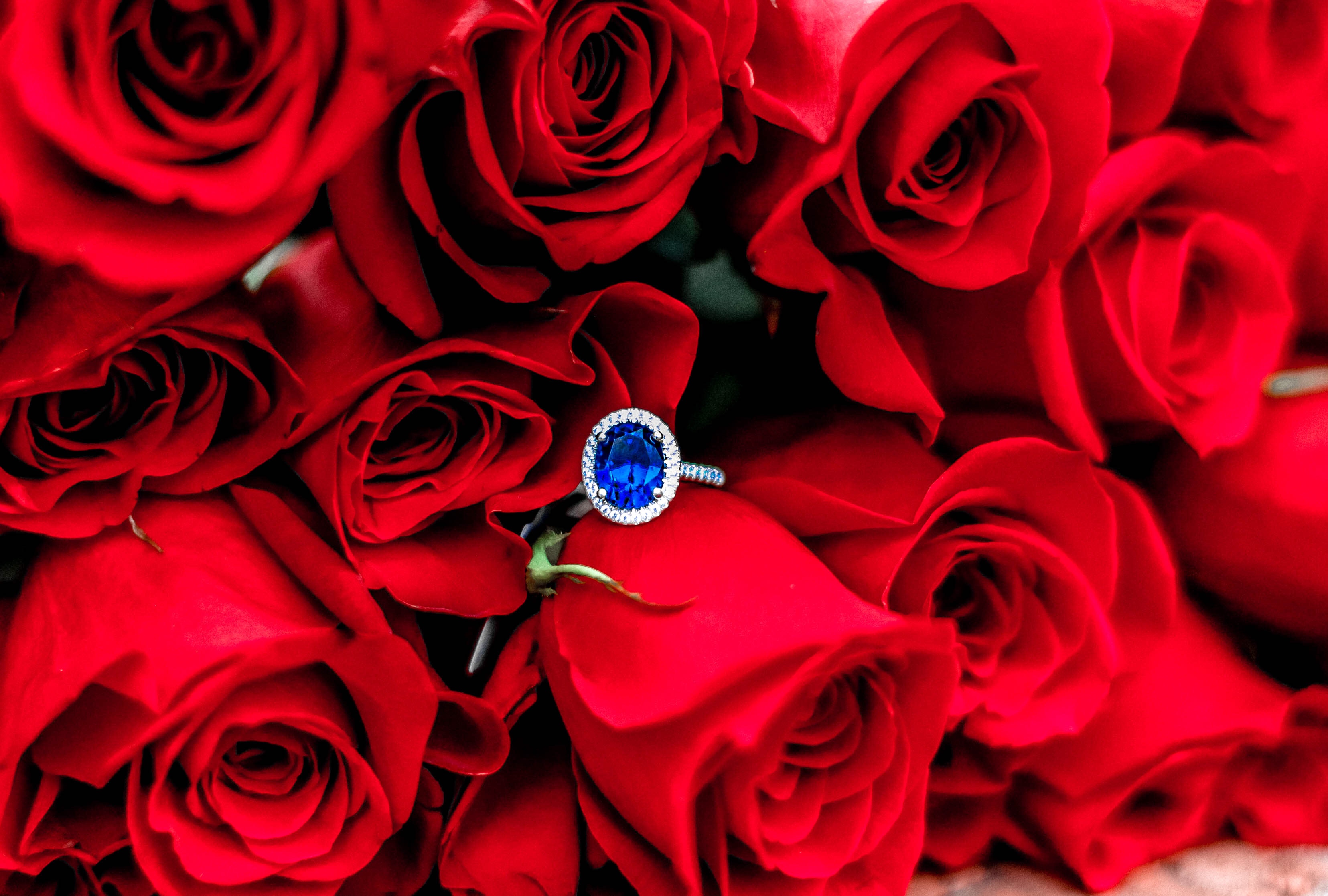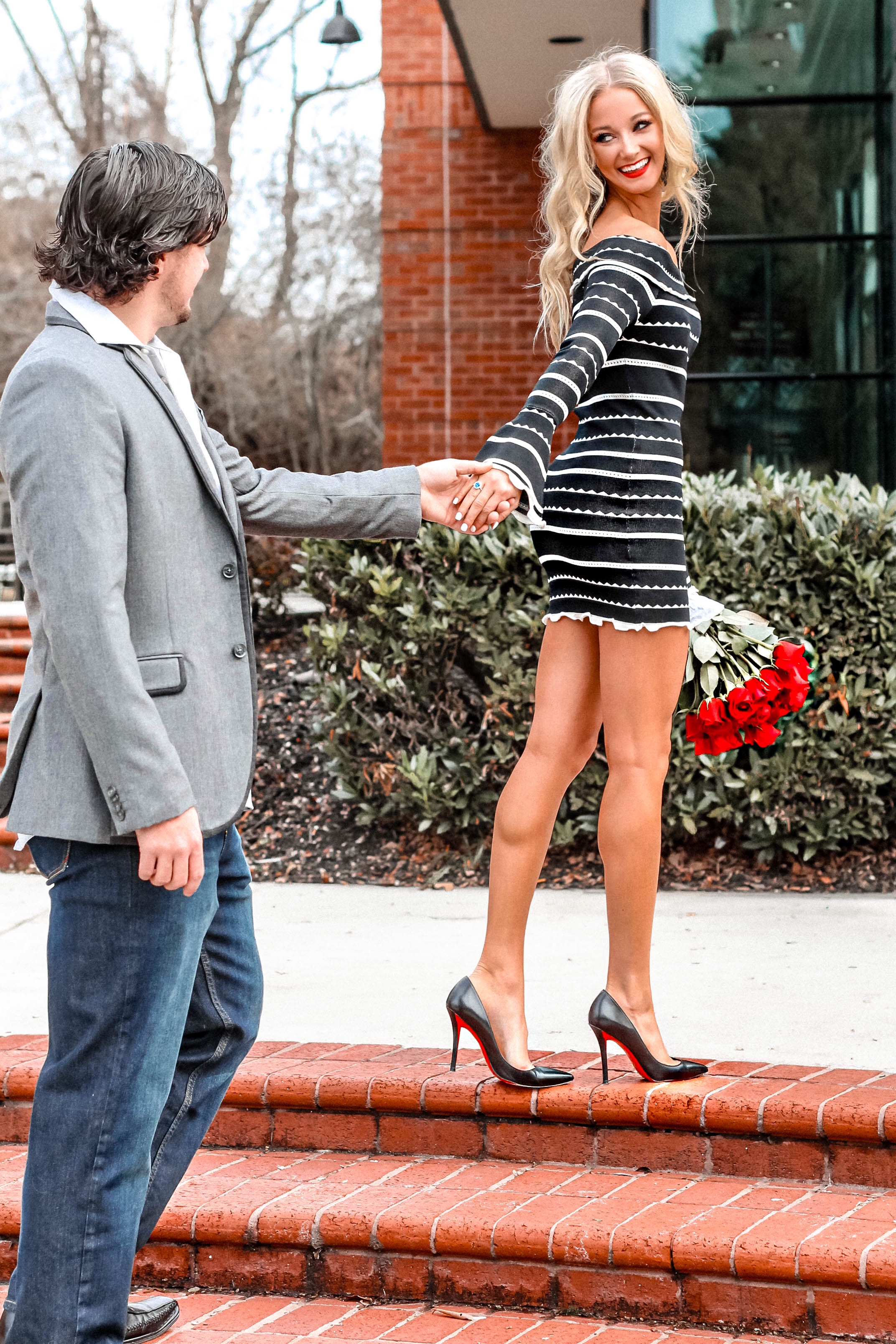 There are also benefits to buying this jewelry online. The rings are up to 50% cheaper (major score!) compared to traditional stores, you have access to tremendous inventory so you can get exactly what you want, it's totally customizable and it's the modern way to buy a ring.
Lastly, I just have to brag on the packaging that you'll receive. My ring came packaged in a large, luxurious, white box and inside that was a beautiful red jewelry box with the ring we designed inside of it.
If you are hunting for the perfect Valentine's Day gift, you can still order from JamesAllen.com today and receive it before Love Day! Or, if you're thinking about saying "YES!" anytime soon, then be sure to check out the Design Your Own Ring experience to find the engagement ring of your dreams! Right now, JamesAllen.com is offering 25% OFF on their website (settings and fine jewelry only), so it is the perfect time to shop.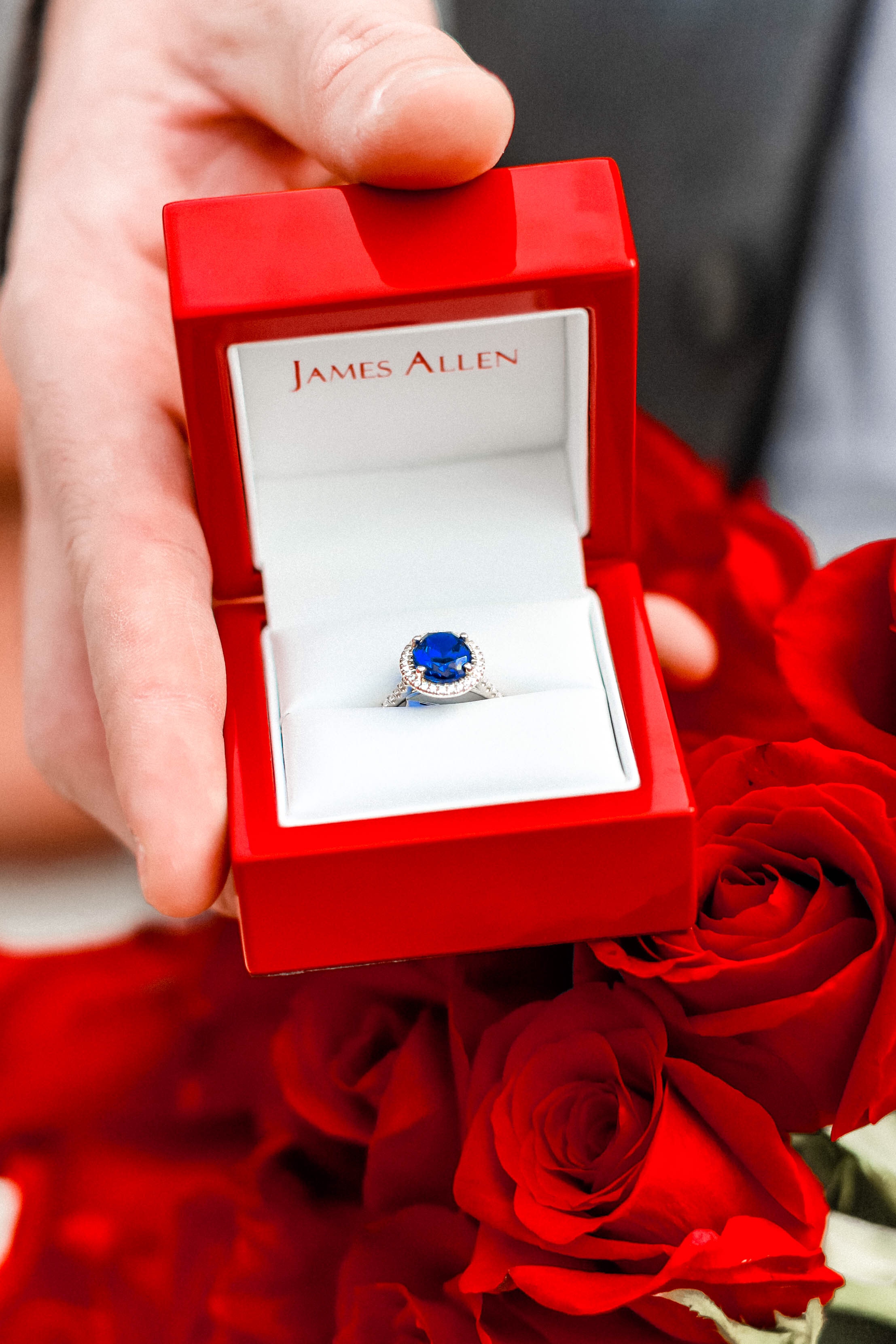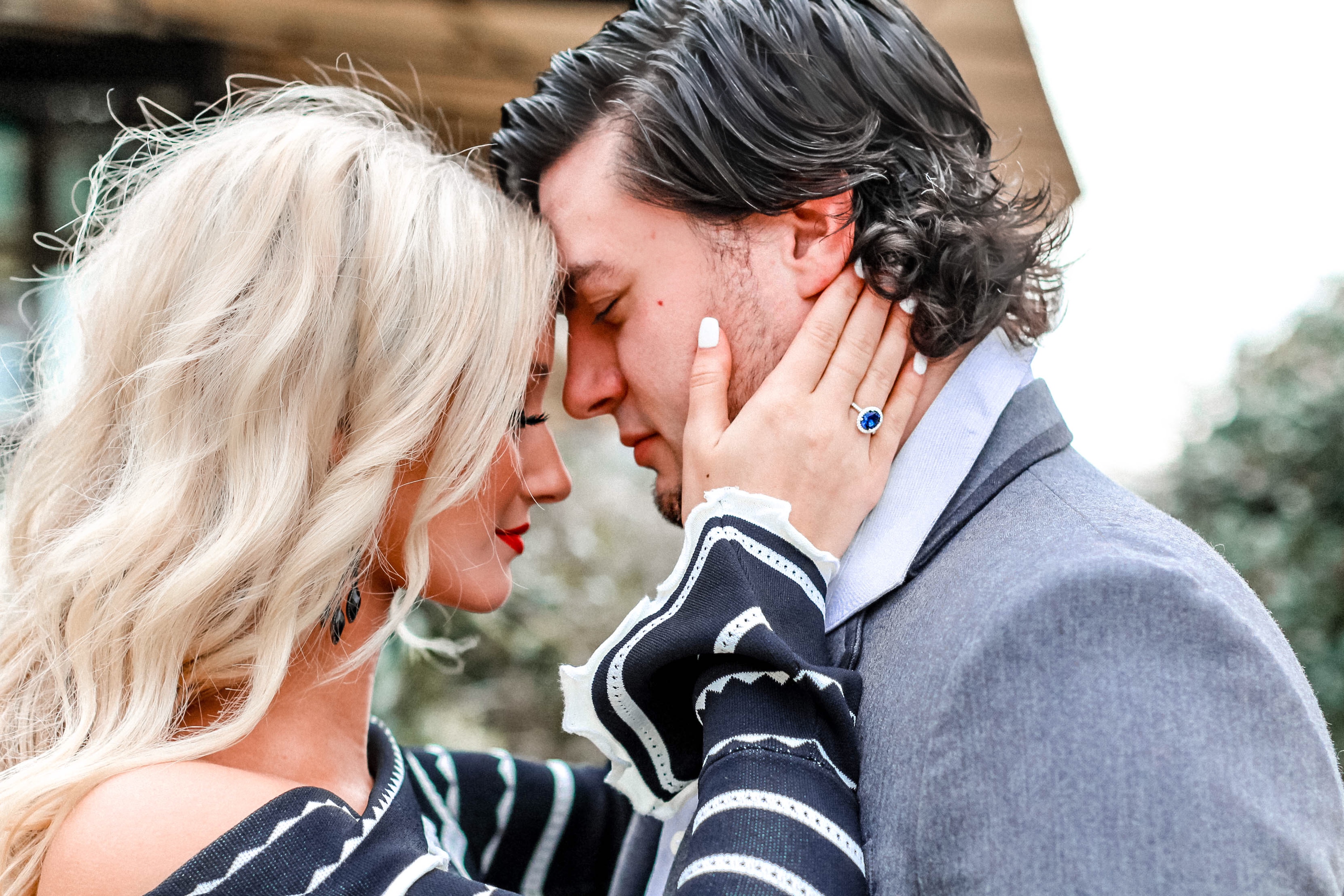 ---
Thank you all so much for stopping by! I hope this post was helpful and inspired you to try designing your next piece of jewelry. It's so fun and unique because no one else will own that exact same piece! If you have any questions, don't hesitate to reach out to me.
Now, it's your turn! I want to know what love means to YOU. Let me know in the comments below 🙂
xo, P
Thanks to JamesAllen.com for sponsoring this post!