I'm so excited because one of my favorite sales of the entire year begins today! CALLING ALL BEAUTY LOVERS!
Sephora's Spring Beauty Sale is one of my favorites because we can save 10%-20% on all of our favorite beauty must-haves … and maybe even treat ourselves to something new that we have been wanting to test out. Before we start shopping though, here are a few details you'll need to know:

Basically, this sale event is separated into 3 'tiers' for Sephora's rewards members. Rouge members (the highest tier) have access to shop at 20% off from 4/17 to 5/1. VIB members (2nd tier) get 15% off from 4/21 to 4/29. And lastly, Insider members can shop at 10% off from 4/23-4/27. ANYONE can sign up to become an Insider Member today by clicking the link HERE. It's completely free to sign up, and in return, you will gain points with each Sephora purchase moving forward. The more points you collect, the more freebies and discounts you will receive throughout the year! By signing up, you'll be able to receive 10% off automatically starting on April 23rd, so get excited!!
When it's your time to shop, use code: SPRINGSAVE at checkout to see the discounts applied.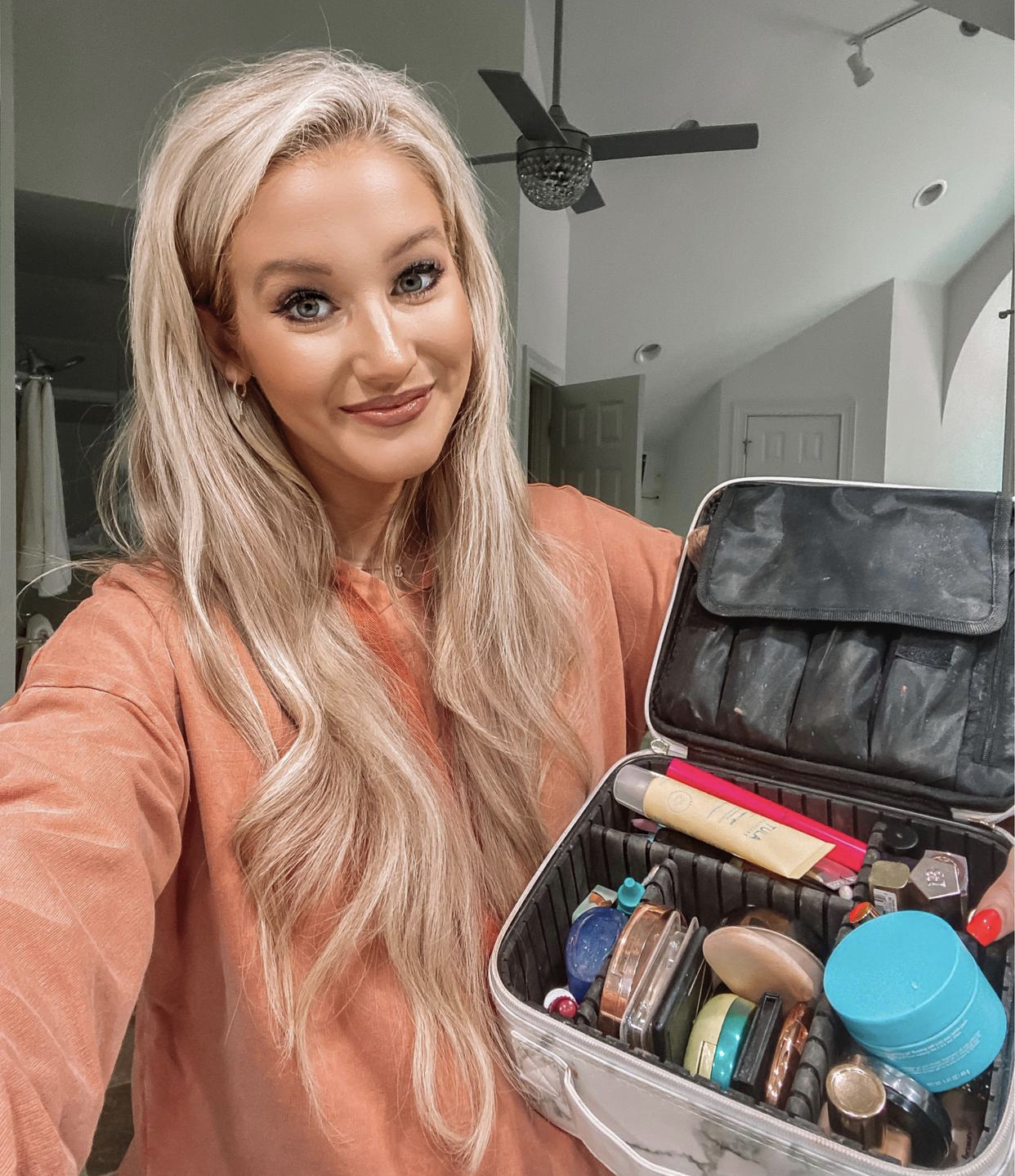 I don't know if this happens to you all, but I feel like I always run out of all my makeup and beauty products around the SAME time (conveniently … lol) and I have to go stock back up on everything all at once. Usually, that can get pretty pricey, so I take this time during this sale to stock up on my favorites that are even remotely beginning to run low, because I know I'll eventually need them again in a couple months … Might as well stock up while they're on sale to save myself some money on down the road.
This is also a great time to treat yourself to any new products you have been wanting to try! I'll link all of my favorite must-haves below that are part of the sale. Many of these, I have been using for YEARS (I'm talking like 10+ years!) because I find it hard to stray away from any products that I am in love with, especially if they seem to be working just fine for me. Don't try to fix what ain't broken, right?! 😉 I'm including my favorite makeup products, haircare, tools/brushes, body care favorites, perfumes, etc.
To shop any of the items below, simply click on the photo of the product, and you'll then be redirected to the website to shop the specific item. If you have any questions at all, feel free to email me (peyton@lovenlabels.com) or leave a comment for me below this post!
Happy shopping, sisters!

---
Lastly, I wanted to share Sephora's Current Top 6 Sellers with y'all incase there are any you want to get your hands on … since these are top-selling items, they will most likely go fast, so grab them as soon as possible if you want them! I'm going to grab a restock on my Bum Bum Cream & IOP Tanning Drops for sure, and I'm thinking I'll also grab the Wishful Enzyme Scrub to try!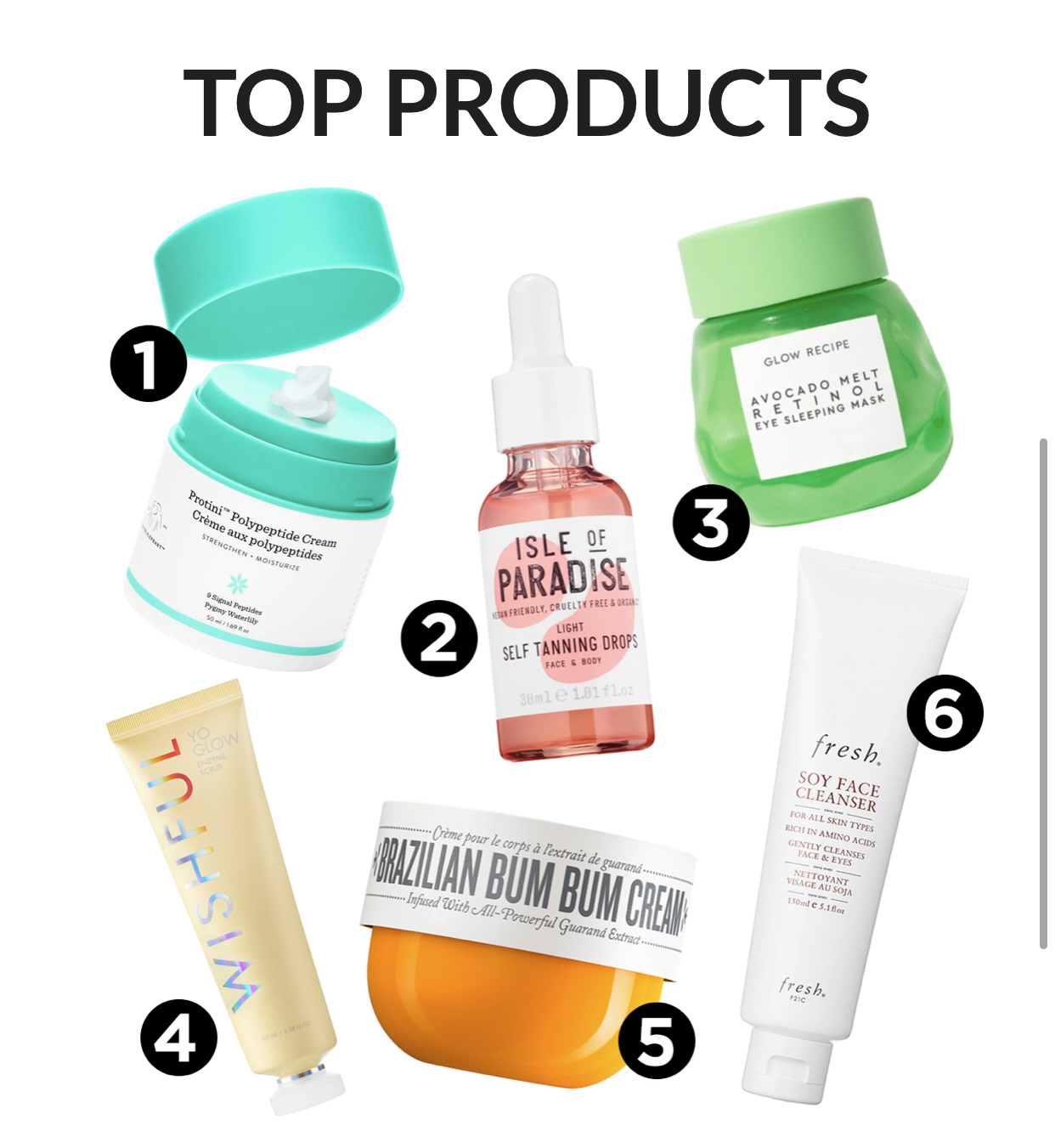 Shop the top sellers:

---
I'll be back tomorrow to link up ALL of the makeup products I use in my daily makeup routine, so follow along on my IG stories to see that and check back here on the blog for a full roundup of those beauty items I'll be using!
xo, P