We made it to through the second trimester, y'all (and I know I know, we're technically a little past the 2nd tri. now, but I still wanted to share this bumpdate with you all)! I feel like the second trimester went by a little slower than the first trimester, but I honestly felt pretty good throughout most of it! My energy started coming back (PRAISE!) and I felt more like myself overall. A lot has happened over the past few weeks (nursery planning, name decisions, many doctors appointments!) … we're getting so excited to meet our little man!
Since I have so many other expecting mamas following along, I get quite a few questions each week asking about symptoms, cravings, etc. so I thought it would be helpful to include an FAQ section in this bumpdate. Below, you'll be able to read my answers to some of the most commonly asked questions I've been receiving lately, and I hope you find them helpful in some way! I've been asking some of my close friends and family sooo many questions along the way throughout my pregnancy, and I truly think it helps ease a mama's mind to have other women to talk to or learn from during this special time (especially when you're a first time mom like me).
If you have any other questions though, don't hesitate to reach out. 🙂 You can leave a comment below this post and I'll be happy to answer!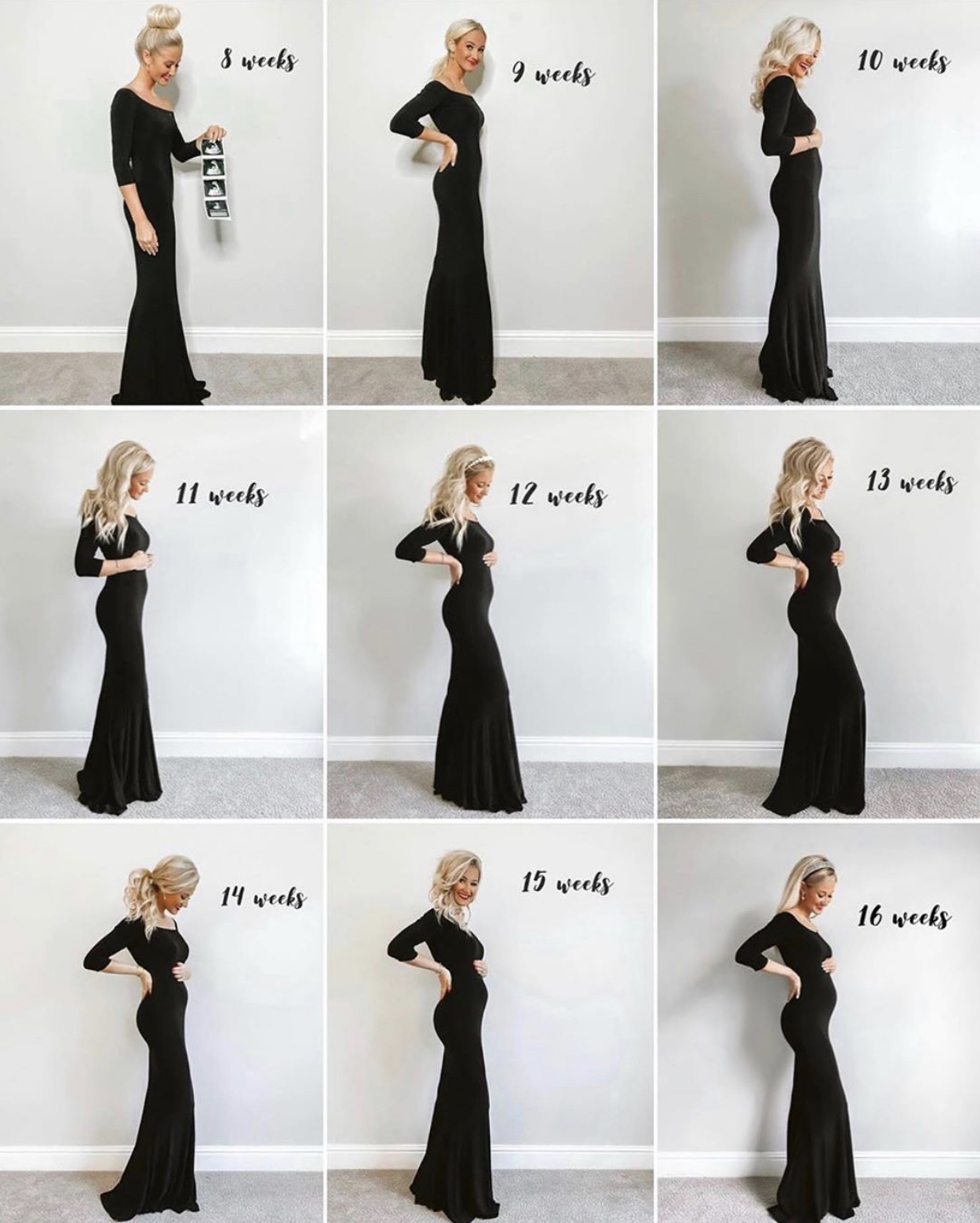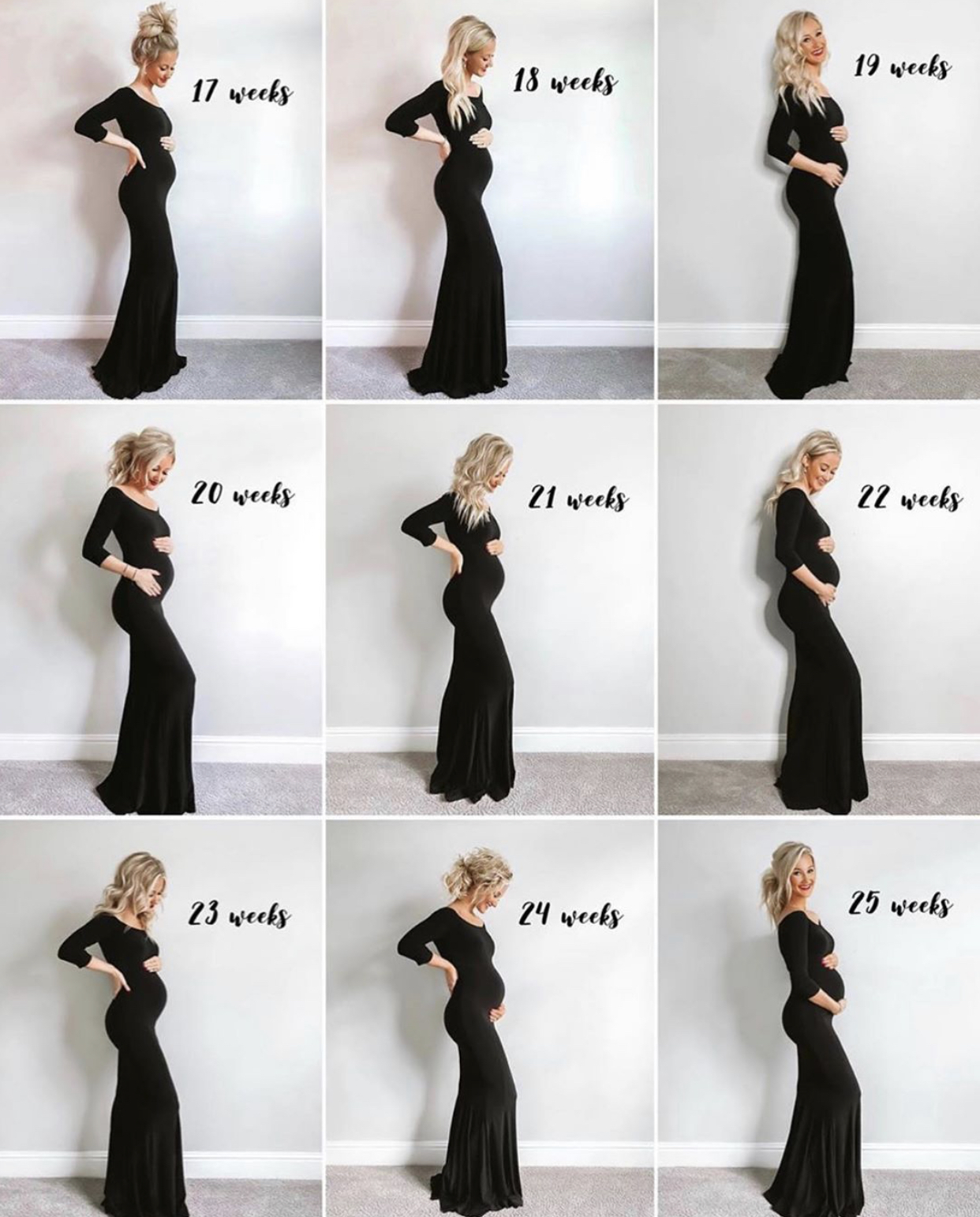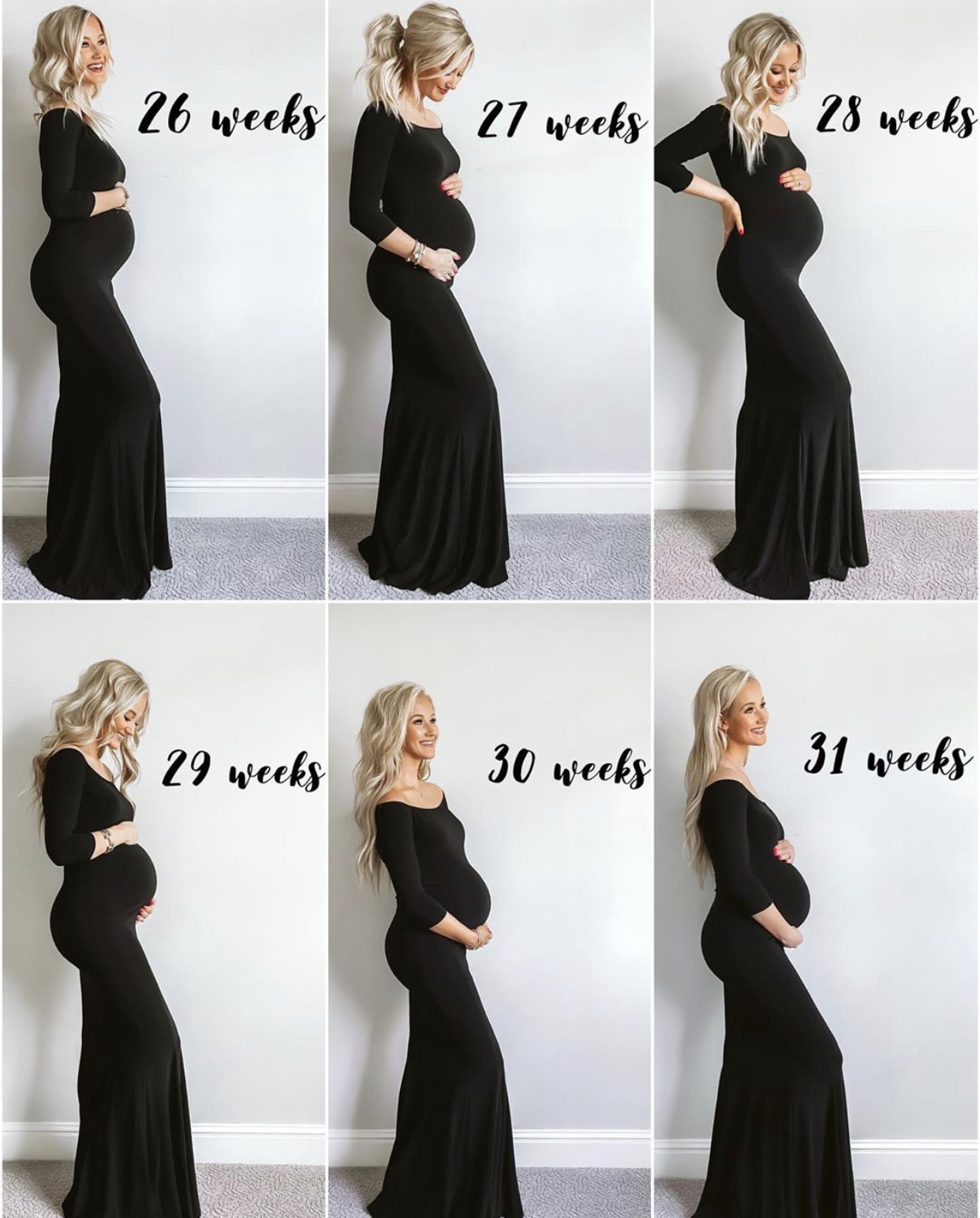 Frequently Asked Questions:
When did you start feeling baby kick?
I felt a tiny little flutter one night around 17 weeks when I was lying in bed. It was late at night, and Teej was already asleep, but I instantly got so excited and couldn't wait to tell him the next morning. It was honestly sooo small though that I wasn't sure if it was the baby. However, just about a week later, I was sitting at my desk working when all of a sudden, out of nowhere, I felt and saw movements in my belly! This time, I knew it was baby boy moving around in there, and it was truly the best feeling EVER! I still don't take any of his movements for granted. Even now after feeling him move a ton, I still pause and stare at my belly while he's wiggling in there. It's the coolest, most surreal feeling!
Did your fatigue and sickness go away in the second trimester?
YES! Well, for the most part. I really didn't experience morning sickness (which I am extremely thankful for), but I did experience pretty severe fatigue and exhaustion in the first trimester … to the point where I would just have to lie down in the middle of the day or take long breaks in between being up and on my feet (which is SO unlike me). I'm always go-go-go, so it was definitely a learning curve trying to "listen to my body" during those exhausting moments, however, I'm happy to share that it was almost a complete switch back to my normal energy levels once the second trimester hit. Of course, there were days when I would still get a little more tired than usual, but that's normal. If you're experiencing fatigue or morning sickness right now, hang in there mama (and give yourself grace)! It should hopefully ease up a little around at 12-13 week mark. You've got this!
What prenatals have you been taking?
I've been taking these for about a year now (one per day). I started taking them prior to becoming pregnant, just so my body could start preparing itself for pregnancy (as instructed by my doctor). As always, I highly recommend that you speak with your own OBGYN before committing to any prenatals — or any products for that matter — just to be safe. Your own doctor will know your situation and what is best for you/baby.
Has your belly button popped out? How are you carrying baby boy?
No, at least not yet?! I'm not sure that it will because I had an extreme "innie" (LOL!) before pregnancy. Right now, it honestly just feels completely flat (but that could always change later on). I told Teej that it looks like a sand dollar, ha! I don't think my mom's or my sister's belly buttons "popped" during their pregnancies either, and I'm actually carrying baby boy just like they carried babies throughout their pregnancies. It's so wild to think about how similar we have all carried our little ones. My mom said that when she was pregnant with me, she carried straight out in front and that her belly sometimes looked like it was shaped like a torpedo (especially nearing the end). That's honestly how mine looks somedays, depending on how baby boy is situated in there. But for the most part, he's pretty much been right out in front of me like a basketball so far. And at this point, he hasn't begun to drop yet.
What are you using to prevent stretch marks? Do you have any yet?
I'm using this lotion (super hydrating and unscented) + this body oil (my favorite one I've tried!) and I mix the two when applying. I apply the mixture to my belly, chest, hips, lower back, booty and inner/outer thighs. (I also use the lotion as my all-over body moisturizer.) So far so good!
Have you found any good maternity brands or places to shop for maternity pieces? Where are you shopping for all of your clothes right now?
Honestly, I can probably count on one hand how many maternity items I've actually purchased so far. I've really only purchased a few maternity basics (tanks, leggings, etc) because I personally think it's hard to find cute, trendy maternity pieces that I love that are actually affordable. Most of the maternity pieces I find (that I actually like) end up being suuuper pricey, which I think is silly to spend so much money on when I can only wear it for a certain period of time. My favorite maternity pieces I've been able to find (for outfits/dresses) would be Asos Maternity. Most of their stuff is pretty reasonably priced as well. Other than that though, I've continued shopping at my normal retailers that I know & love, and I'll just size up one to two sizes in regular-sized clothing if needed. Some flowy or super stretchy pieces don't even need to be sized up most of the time, depending on the fit and what makes YOU comfortable. But for the most part, I've sized up to mediums in dresses, rompers, tops, and for bottoms, denim, skirts, I've sized up one to two sizes. I also purchased a few belly bands to wear with my denim shorts (or jeans) instead of purchasing maternity shorts (because I just haven't found a pair of maternity shorts that I love.)
Favorite/weird/recent pregnancy cravings?
Most of my cravings are still similar to my first trimester — however, I'm mostly craving anything "fresh". Fruits, salads, tomatoes (which is weird since I normal don't love tomatoes), cucumbers. Oh and COLD turkey sandwiches sound AMAZING right now (but of course, I can't have one at the moment lol!) That craving will have to wait.
What has your diet been like during pregnancy?
Honestly, I try to eat healthy when I can (thankfully, I've been craving more fresh foods and less carbs than first trimester), but I also treat myself and if I have a craving, I eat it. If I want to indulge in something sweet or some mac & cheese, I eat it. I've pretty much just listened to my body and eaten whatever I want, but I try to make sure to not OVER-indulge. One thing that I've pretty much trained my body to do (and it's been like this my whole life really) is to stop when I'm full/satisfied. Everyone says "eating for two" when pregnancy comes up, however, my doctor laid it out for me when I asked him about diet in the beginning, and technically, the baby doesn't NEED another 1000-2000 calories per day. So, I try to keep this in mind and not get stuck in that mindset. I eat what I need to for myself and for him to be healthy and get the nutrients he needs, and then I stop when I'm full … with a couple *treats* thrown in there every so often, of course!
What has your fitness routine/workouts looked like during pregnancy?
Well, the first trimester, there wasn't a whole lot of working out for me, simply because I could not muster up the extra energy. I was doing everything I could to even hold my head up during the day. But, with the added energy of the second trimester, I decided to slowly incorporate more fitness back into my daily routines (and it actually made me feel even better). It was such an eye-opener for me, though, how different working out would be once baby got bigger and my belly continued to grow! Not only was I just out of shape from taking months off from physical activity, but I was also quickly realizing that my muscles were changing on the daily. I quickly had to learn to give myself grace on this because I'm usually not the type to "modify" certain workouts. The competitor in me always pushes myself pretty hard, but I had to learn how to just listen to my body and not overdo it. I tried running one day, and I didn't even get a half a mile in before my lower abdomen and pelvis were aching pretty badly. So, I stopped. I knew that was probably due to those muscles and ligaments loosening up (as they're supposed to), but I had to accept my new reality of long, leisurely walks for cardio. And honestly, I've grown to love them! They're relaxing, I listen to my worship music & pray, and I'm still able to get outside for some type of cardio. (And this may not be the case for everyone … I just felt more comfortable listening to my body on this one.)
I was also wanting to incorporate something a little more challenging that would keep my muscles toned and strong, while also being able to work at my own pace, so I started my favorite Neighborhood Barre classes again. (Fun fact: Leading up to my wedding, I relied solely on these barre classes and running for cardio!) I first began Neighborhood Barre back in early 2015 and have loved them since. Throughout pregnancy, I'll occasionally go in-studio for classes or I'll just get in my workout at home with the online portal. I love these classes so much, and they really do work! One of my favorite ways to workout!
Do you sleep with a pregnancy pillow?
Yes! It's a game changer (mostly because it keeps me on my side). I tend to want to roll over on my back, so having the pillow wedged on both sides keeps me from rolling to my back. I use this one and I like that the cover zips off so you can throw the cover in the washer/dryer.
Have you all decided on a name?
YES — ahhh, yay! We can't wait to share it with the world! Teej and I are keeping it private until we get to meet our little guy first, and then we will of course share it right away! (We've only told our families at this time.)
How can I find links to your nursery decor?
I have everything linked on my page in the free LIKEtoKNOW.it app (my username is peyton.baxter), but I will also share a blog post with links to everything as well once we finish his room! In the meantime, you can shop some of most of our nursery decor by clicking this link!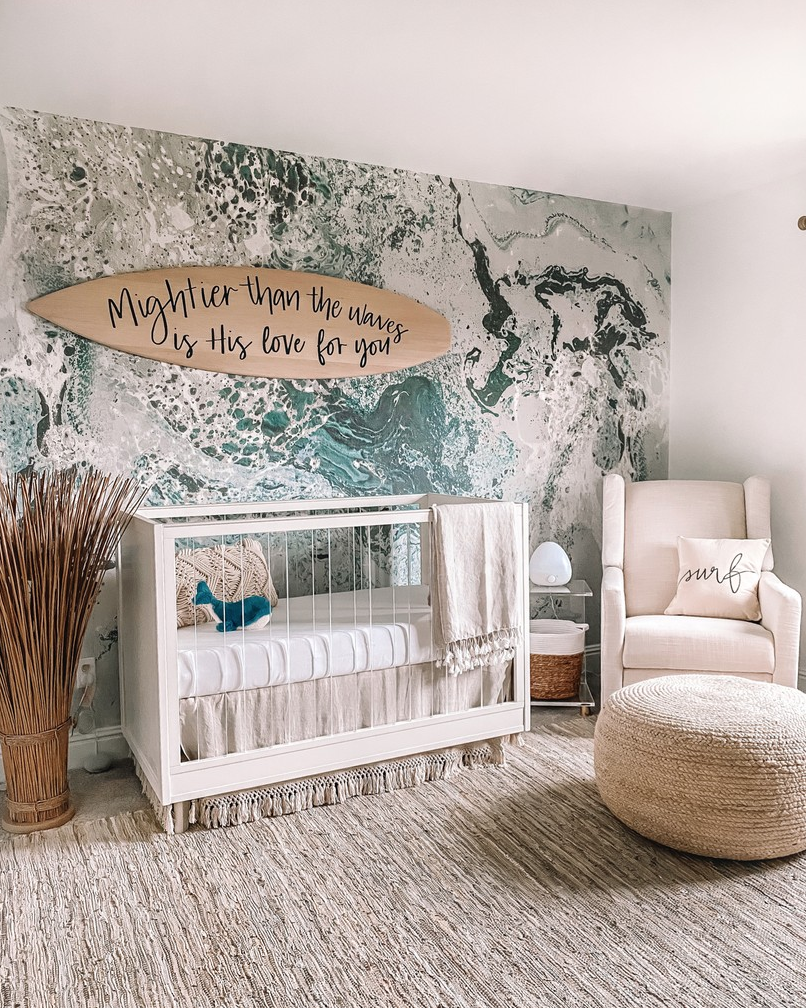 2nd Trimester Symptoms:
lower back pain (big time)!!
bleeding gums .. gross, I know! Usually just in the mornings, but apparently it's normal.
HEARTBURN!!!! holy moly … it's been super intense! Always have my TUMS close by!
some gas pain in my upper stomach (only in the beginning of 2nd tri. for me though) Weird and not comfortable … but try eating foods that digest easily if this happens to you.
round ligament pain — it's a real thing & it's not super fun, but it will pass! Hang in there.
EmOtiOnaL … hormones, YAY?!
---
Well, that pretty much sums up the second trimester and brings y'all up to date so far! After we make it through the third trimester, I'll come on with another bumpdate. 🙂 I can't believe we are so close to meeting our sweet boy — excited is an understatement!!
xo, Peyton