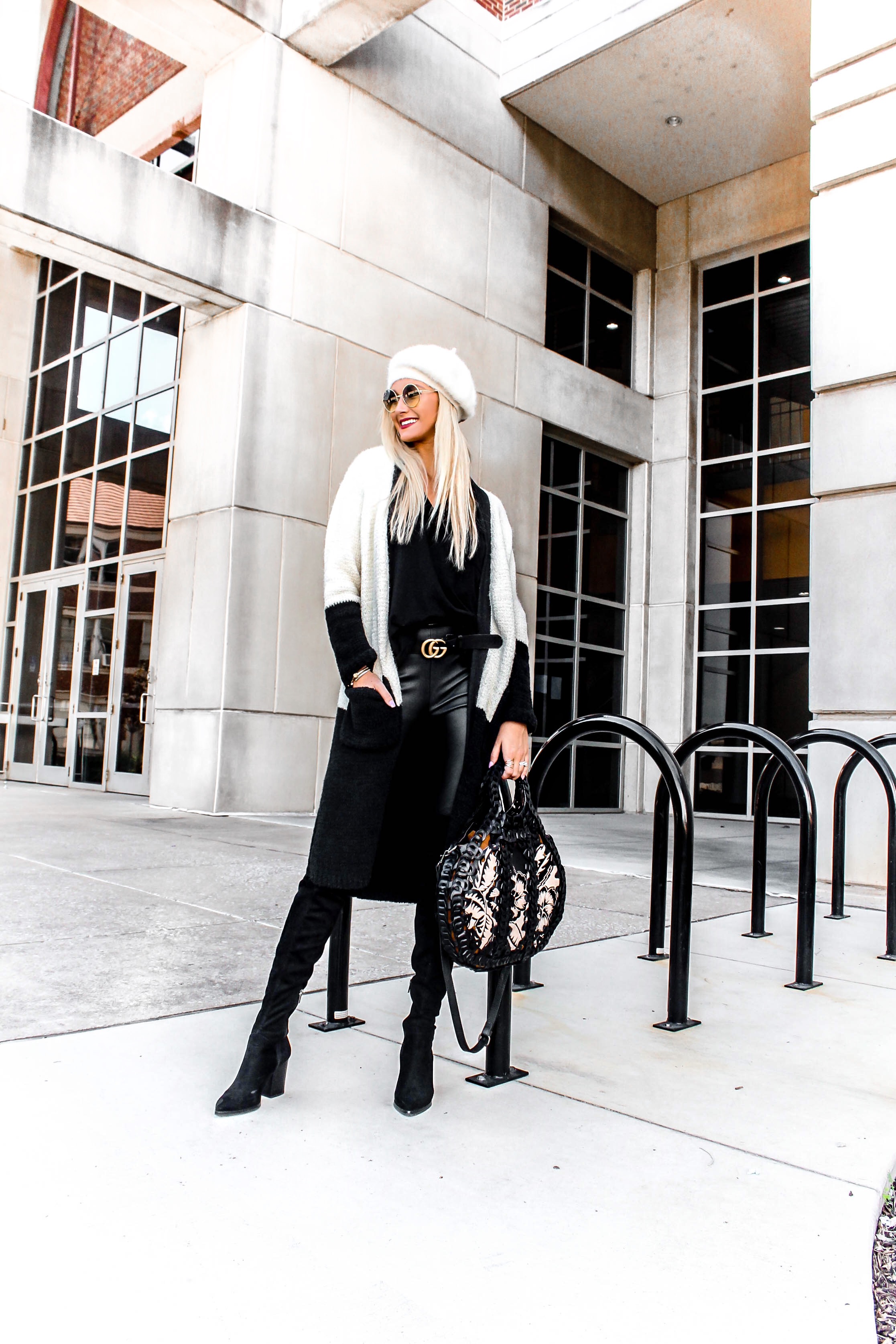 Y'all surely know by now that I love love love Goodnight Macaroon – I've been buying pieces from their site for a few years now, so I'm so thrilled to be teaming up with them to show you guys some of my favorite sweaters this season! I've been wearing this cardigan sweater nonstop since it came in the mail (just ask my fam – they're probably getting tired of me wearing it by now haha) & you probably remember me talking about this bright pink sweater as well in my Instagram post last week — TO DIE FOR. Their pieces are so comfortable, so chic & on-trend, extremely practical, easy to dress up or down, & super affordable all at the same time. I mean, does it really get better than that? Let's be real, y'all.
I especially love this ivory / black cardi sweater because not only is it just really cute in general but for one, it has pockets, and it's also so thick, cozy and comfy. There's nothing I hate worse than being cold this time of year and trying to be stylish while I'm practically freezing to death. That's why I always end up in sweaters like this one. With cardis like this, you'll be able to stay warm throughout the winter months, while still being trendy and fashionable.
I also wanted to touch on this beret that I'm wearing … So many different types of hats are in this season – and as a hat guru – I'm  flippin' LOVING it!!
I've of course been loving the cabbie hats – as I'm sure you've noticed by now.  😉 But another style that I'm loving at the moment are berets! I mean, can I go back to Paris yet??  They are beyond chic and frankly, I think they tie together even the simplest of outfits like the one in this post. I'm beyond obsessed, and I definitely think y'all should jump on board before the (trendy) train takes off! This piece is a total must have for the fall and winter seasons.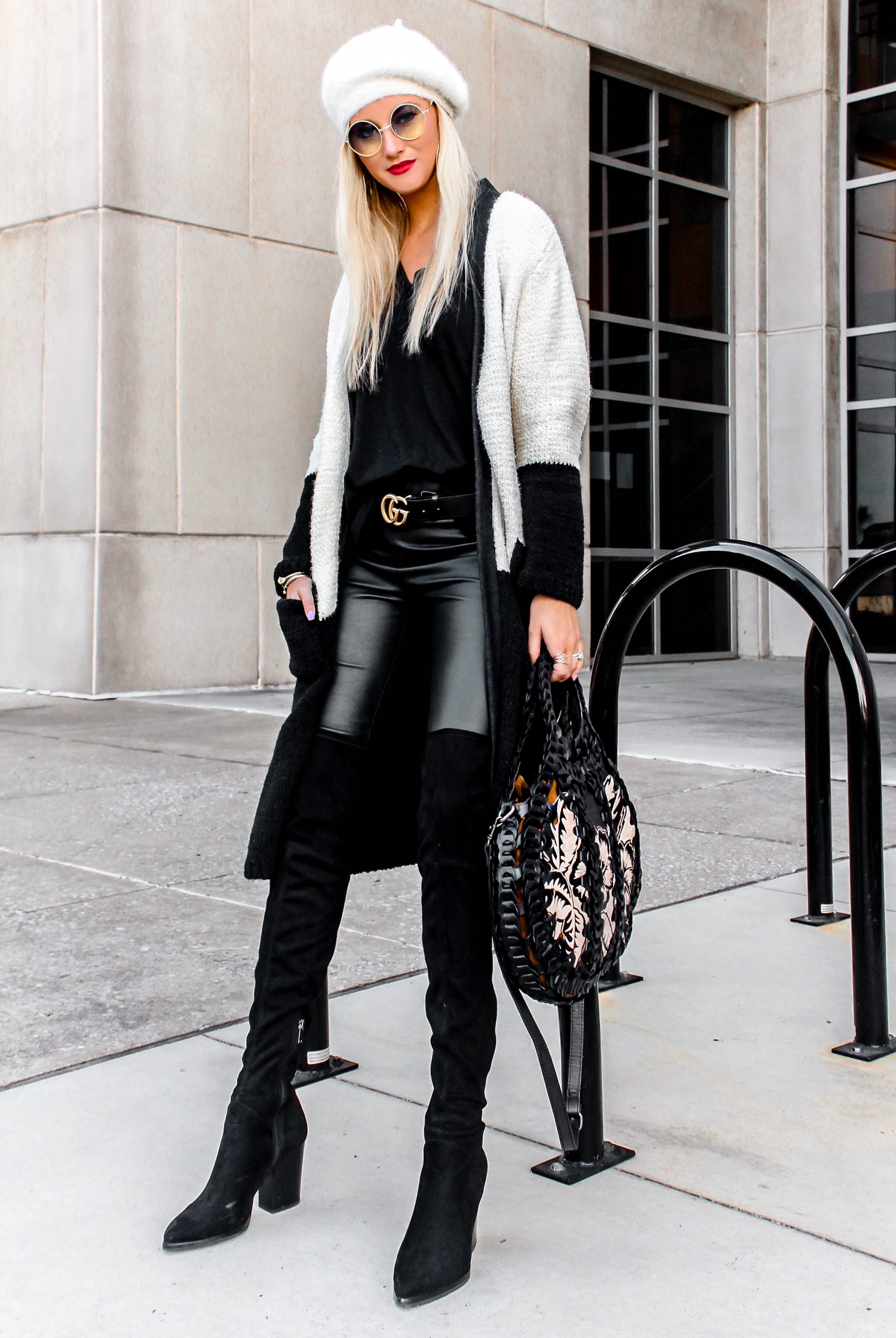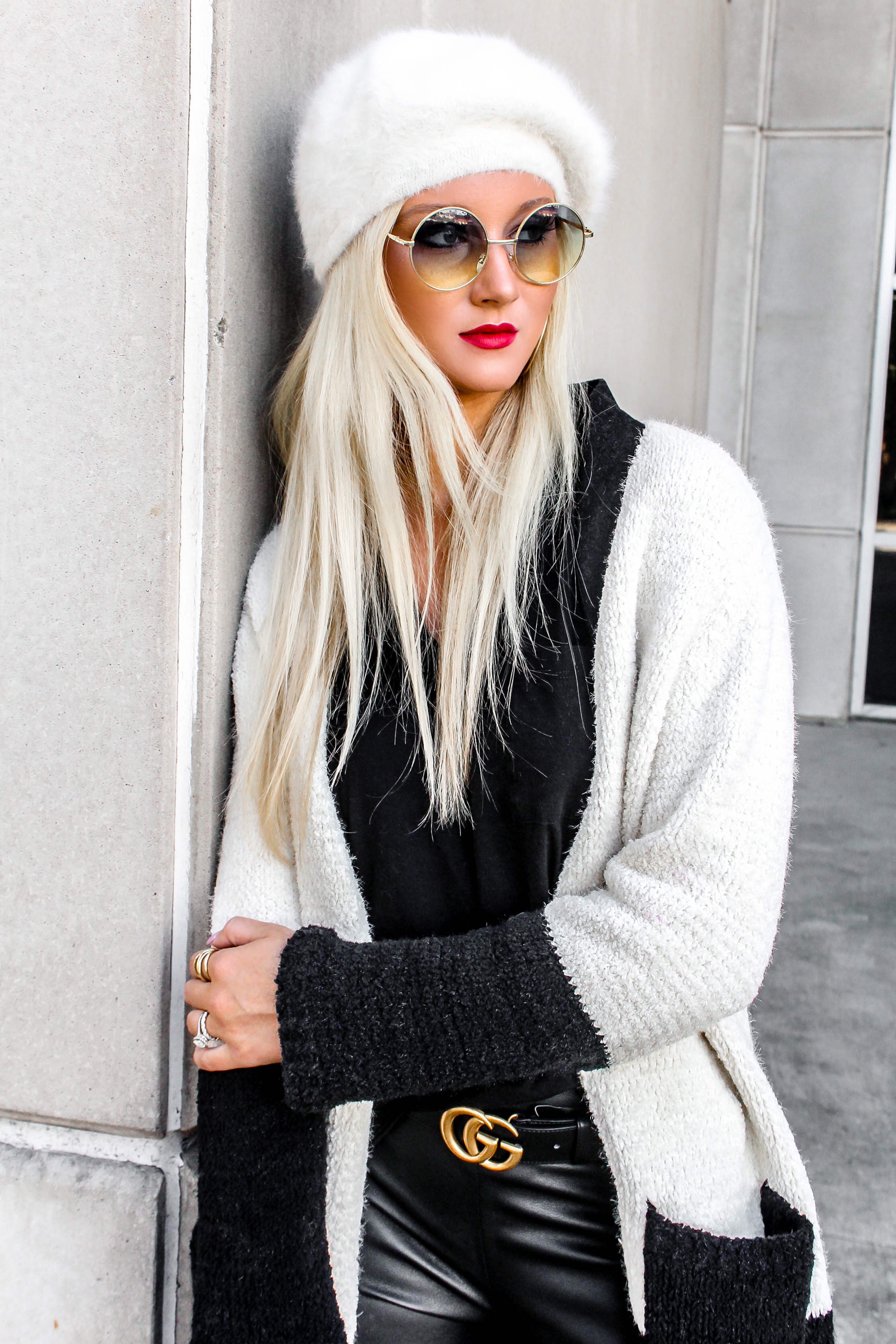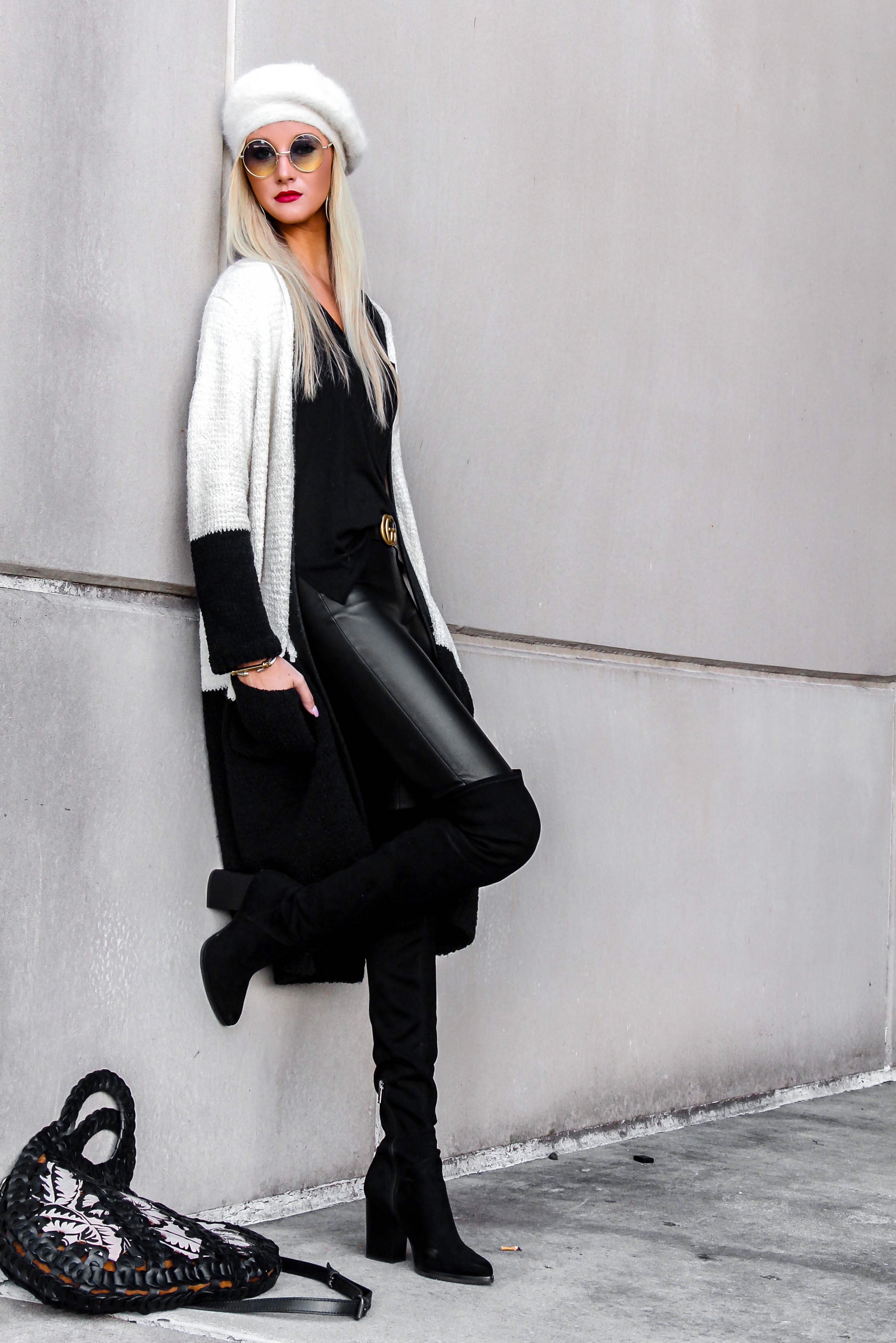 black / ivory cardigan sweater (also available in another color) | black faux leather pants | otk black boots | black v-neck tee | Gucci belt | ivory beret |  similar gold round sunnies

So, this cardi comes in one size only, and I'll say that Goodnight Macaroon's 'one size' pieces fit XS-M sizes the best, for sizing reference.
If I'm being completely real with y'all, this sweater & beret combo is definitely one of my go-to, day-to-day looks this time of year. The sweater also comes in a camel/black version & I'm even thinking about getting it as well because I've been wearing the B&W one so much lately! They are both staple closet pieces in my eyes.
---
Tomorrow, I have a fun sale item that I can't wait to share with y'all, so definitely stay tuned to my Instagram Stories 🙂 And let me know if you have any questions at all regarding this B&W chic look!
xo, P