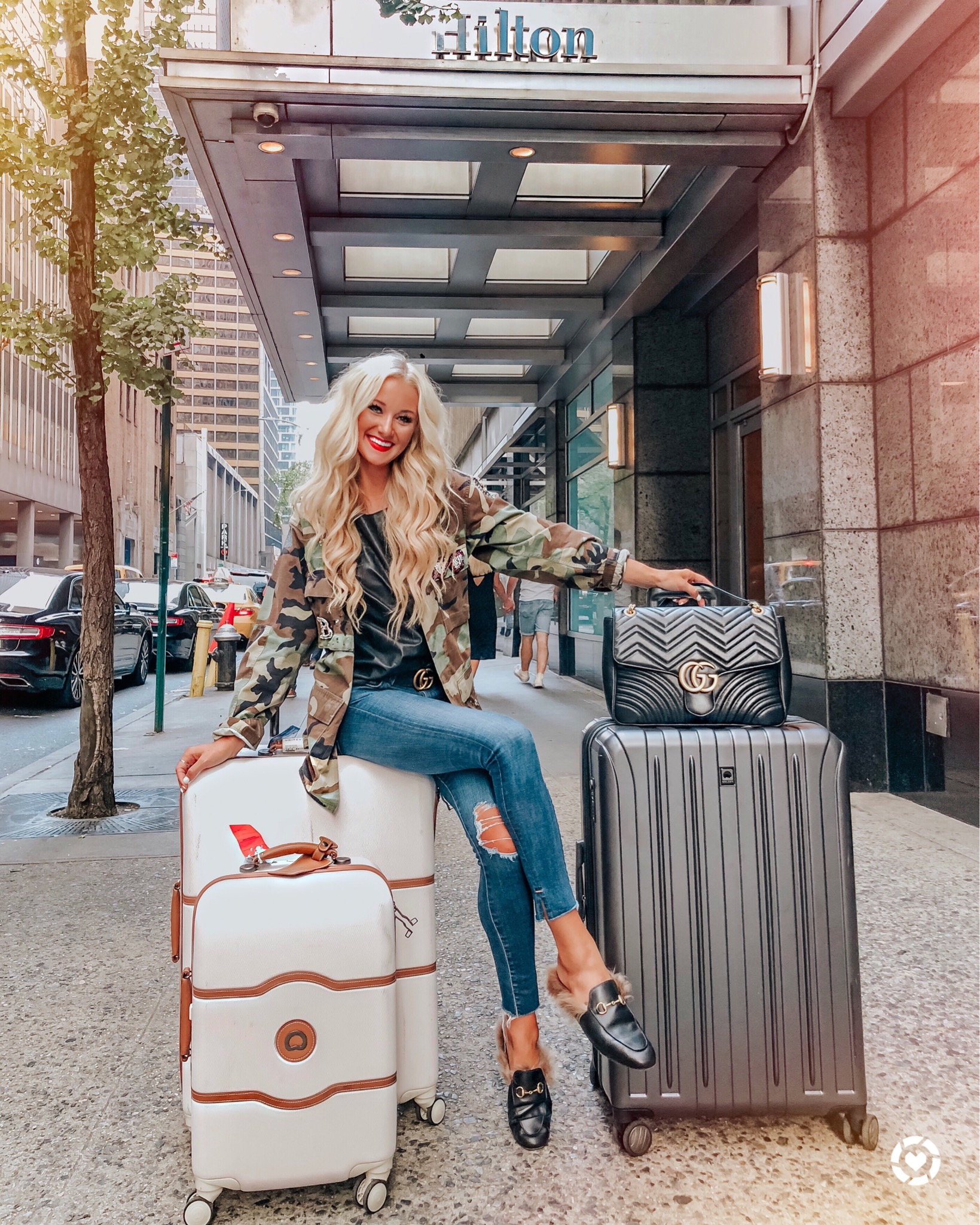 We had the most incredible stay at the Hilton Midtown in the heart of New York City for fashion week 2018. I mentioned our stay in my New York Fashion Week Recap, but as promised, I'm sharing a few more details about the hotel with you all and why it's the best option to book for future trips to the Big Apple.
New York Hilton Midtown genuinely exceeded our expectations, and we'll definitely be booking another stay there in the future. From the bellmen to the front desk assistants to the doormen hauling taxis to the managers, we experienced nothing but amazing quality, friendly service.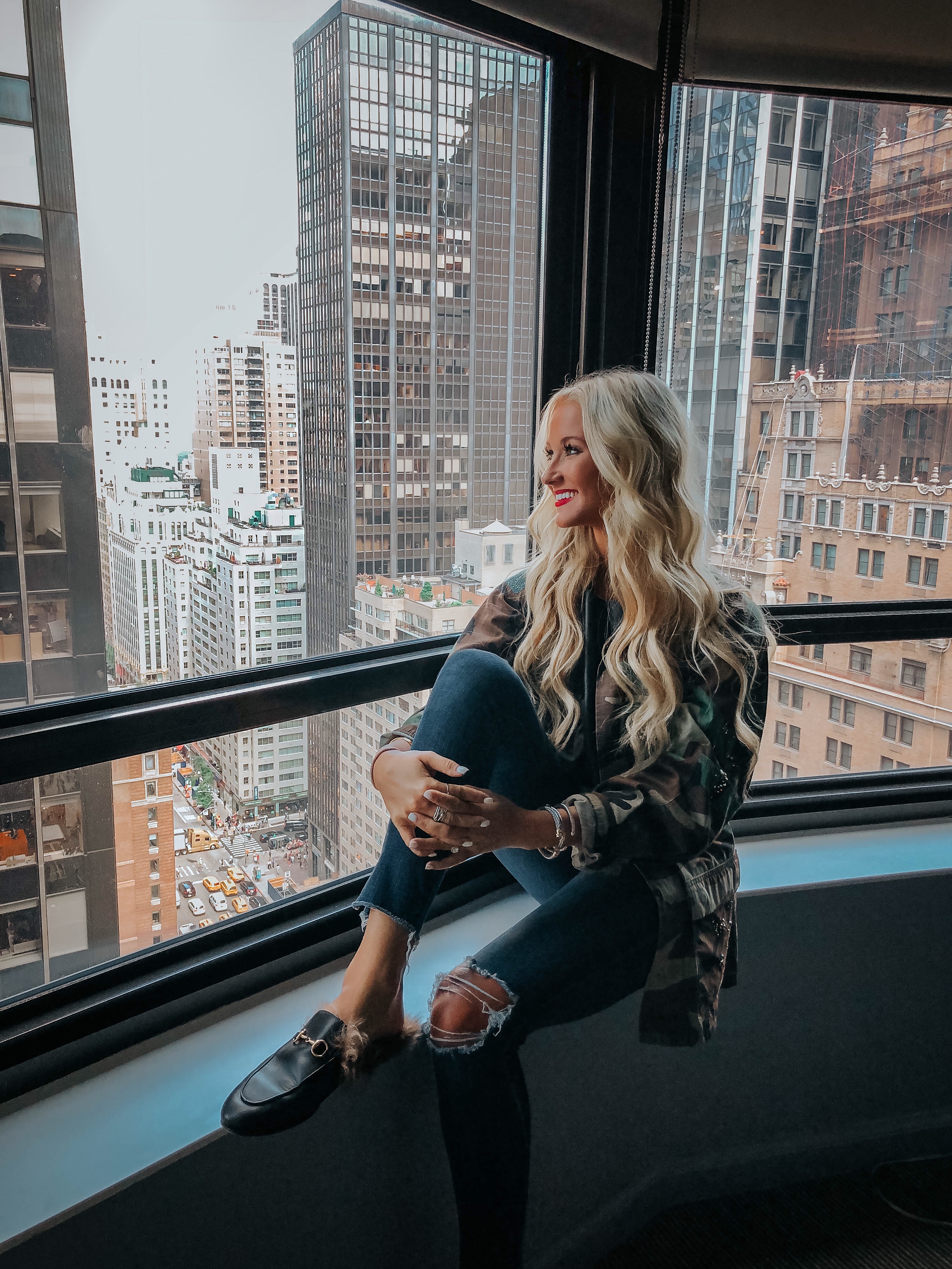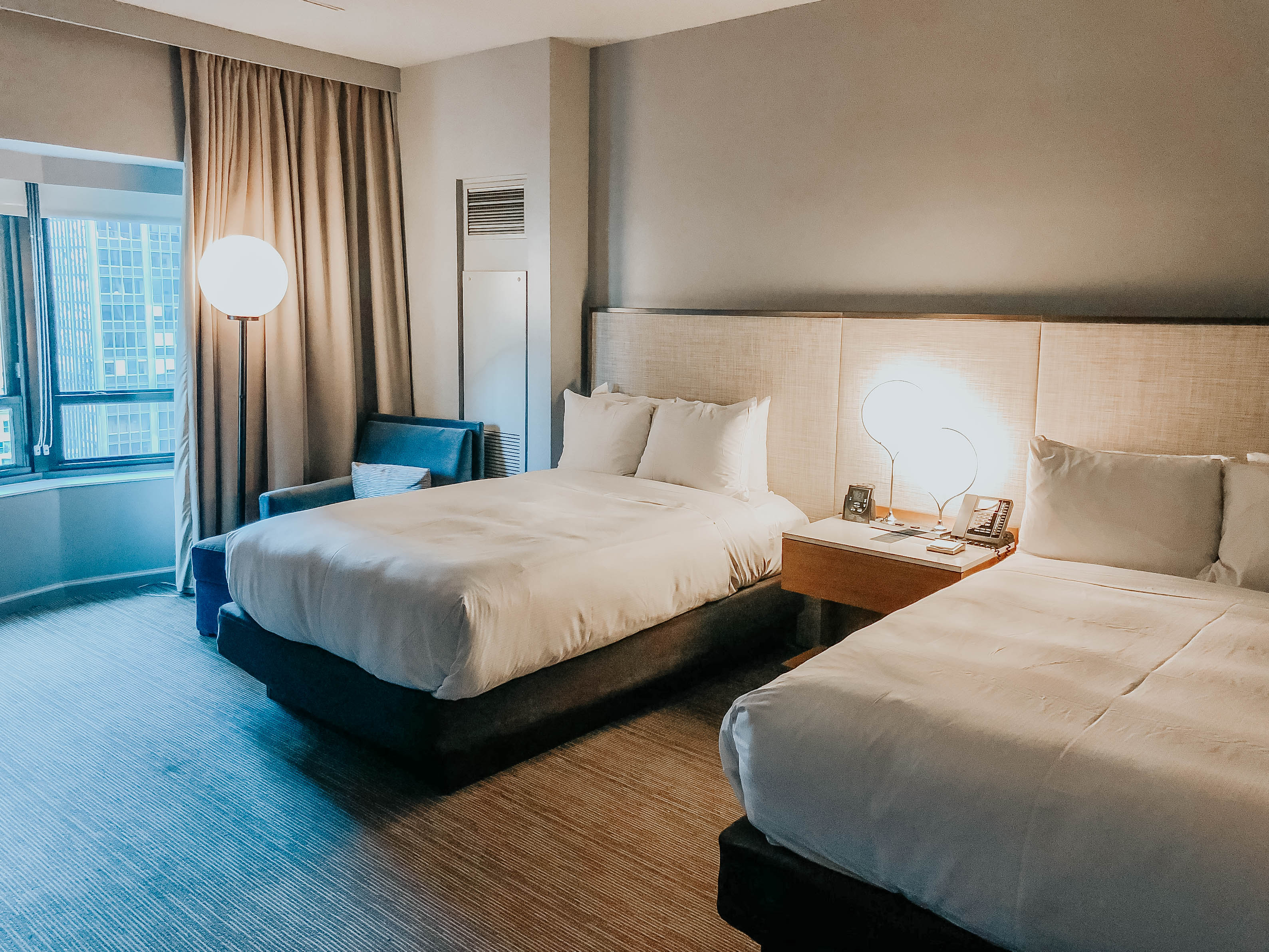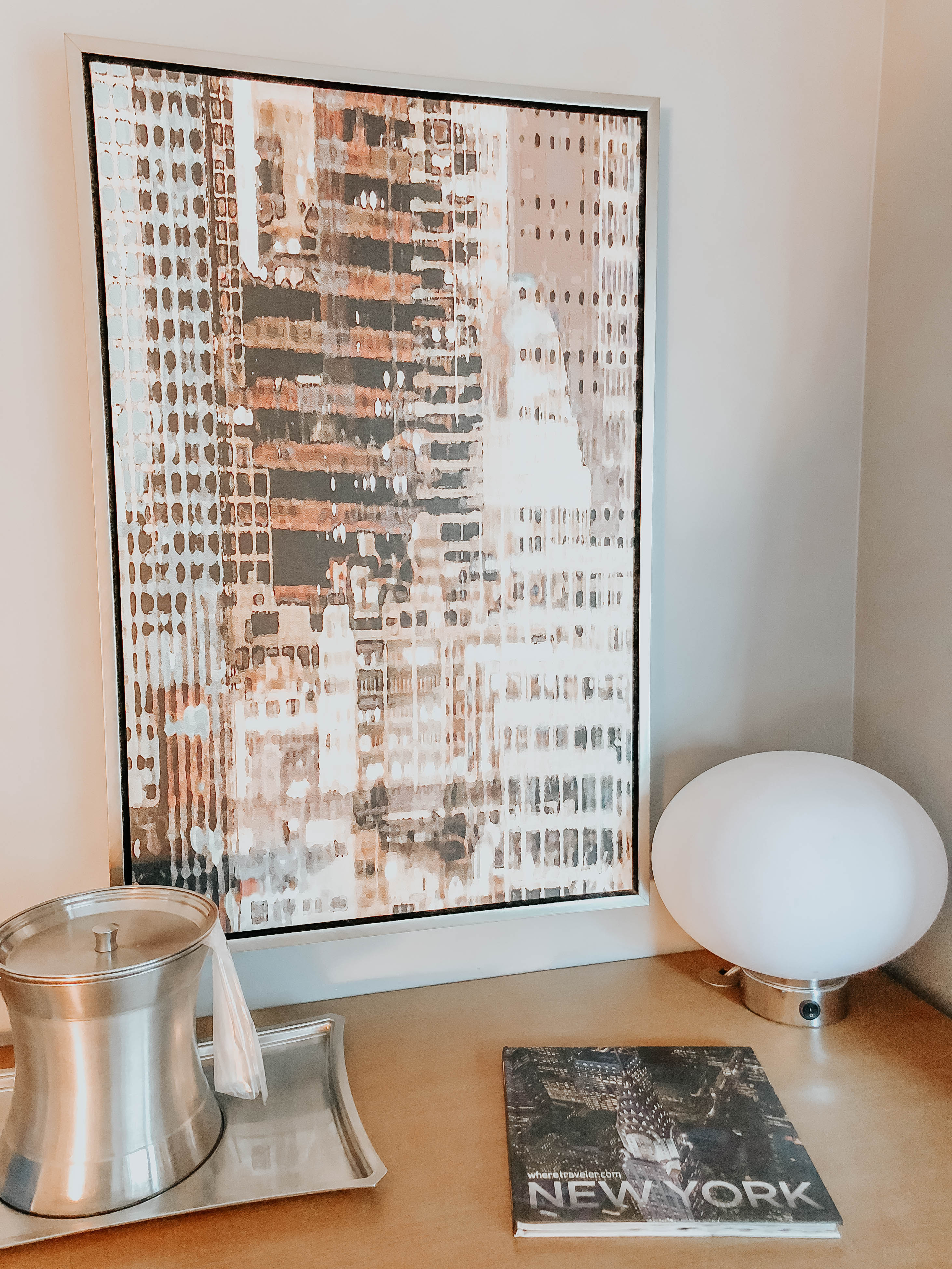 The Hilton Midtown's rooms are extremely spacious, which is something that stood out to me from the moment we arrived. Before now, every single Manhattan hotel I've stayed in has been SO incredibly small, which results in feeling cramped and claustrophobic, not to mention having very little space for all your luggage (which during fashion week, I always have a lot of!). We had 3 people staying in our "City View 2 bed (1 bath)" room, and it felt plenty large enough for everyone to feel comfortable and have plenty of space to properly unpack and store our belongings. There was even a reading corner with a cozy chair, a desk area, a huge closet, a refrigerator and a bar area. Oh! And let's not forget about the MASSIVE window with the most amazing city views (my fav!) … it let in lots of natural lighting, which is always something I look for when booking hotel rooms. I really like to be able to see out, check the weather, and just fill the space with natural sunlight!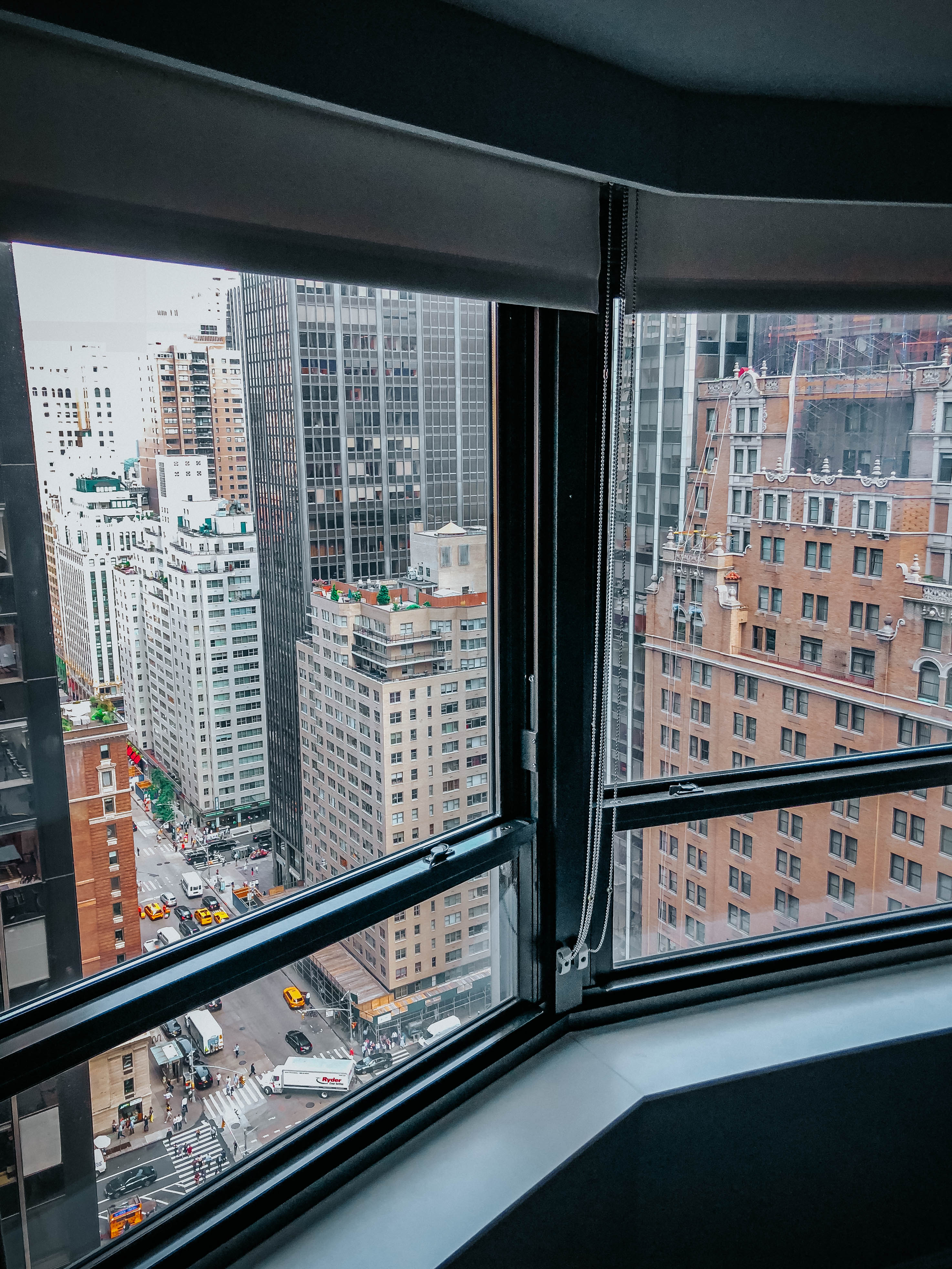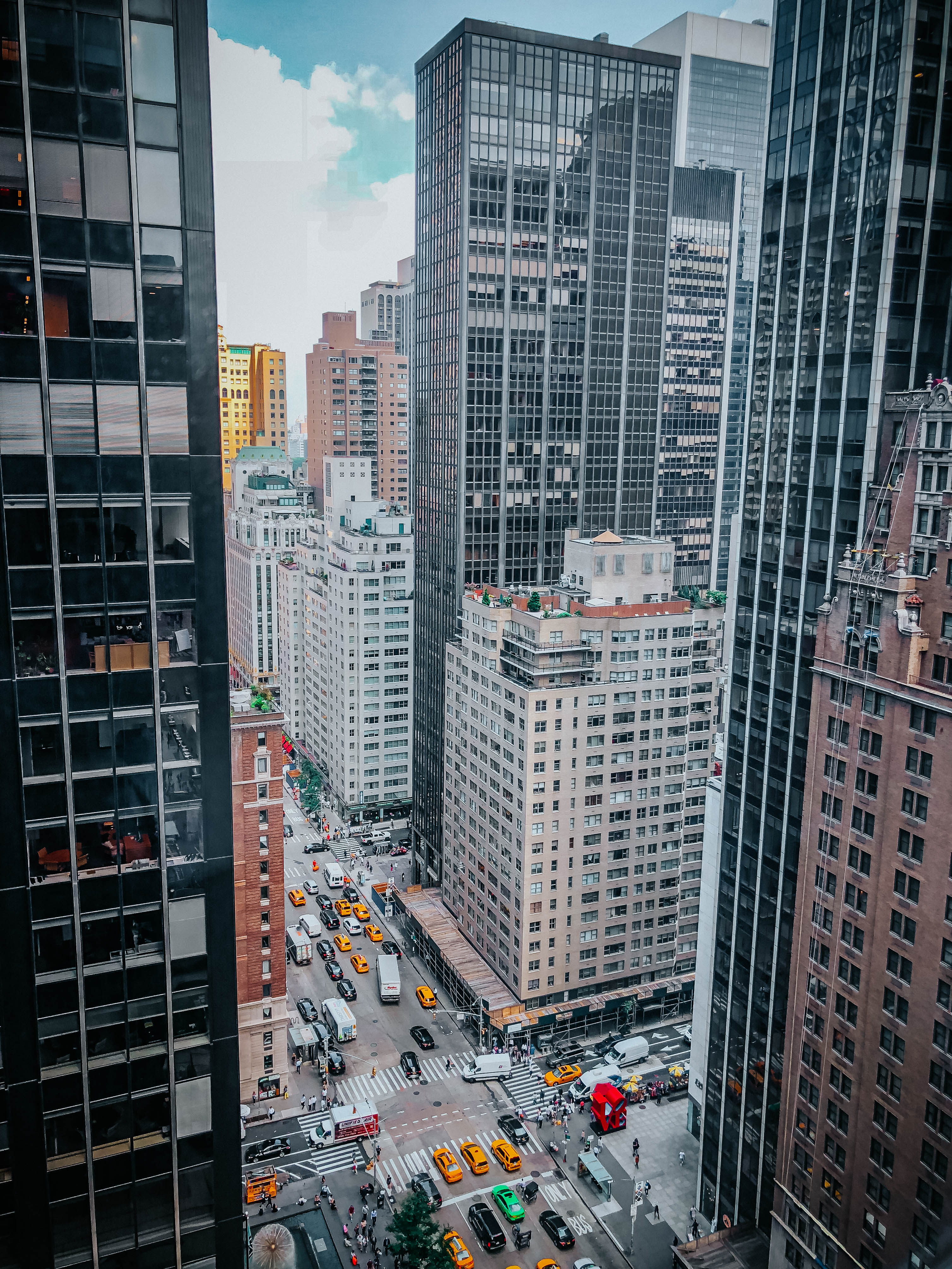 On top of the room itself being fabulous, the entire Hilton Midtown hotel exudes the same attraction and convenience. Whether you're visiting for business or for play, you will certainly be well taken care of and feel right at home. Aside from comfortable hotel rooms, the property also offers a business center + many conference rooms for meetings & presentations, a fitness center, multiple places to dine-in (including a bar area on property), easy access to taxis & Ubers, an on-site convenience store, a quiet & relaxing lounge area, concierge desk, in-room Wifi, laundry & valet service, and so much more.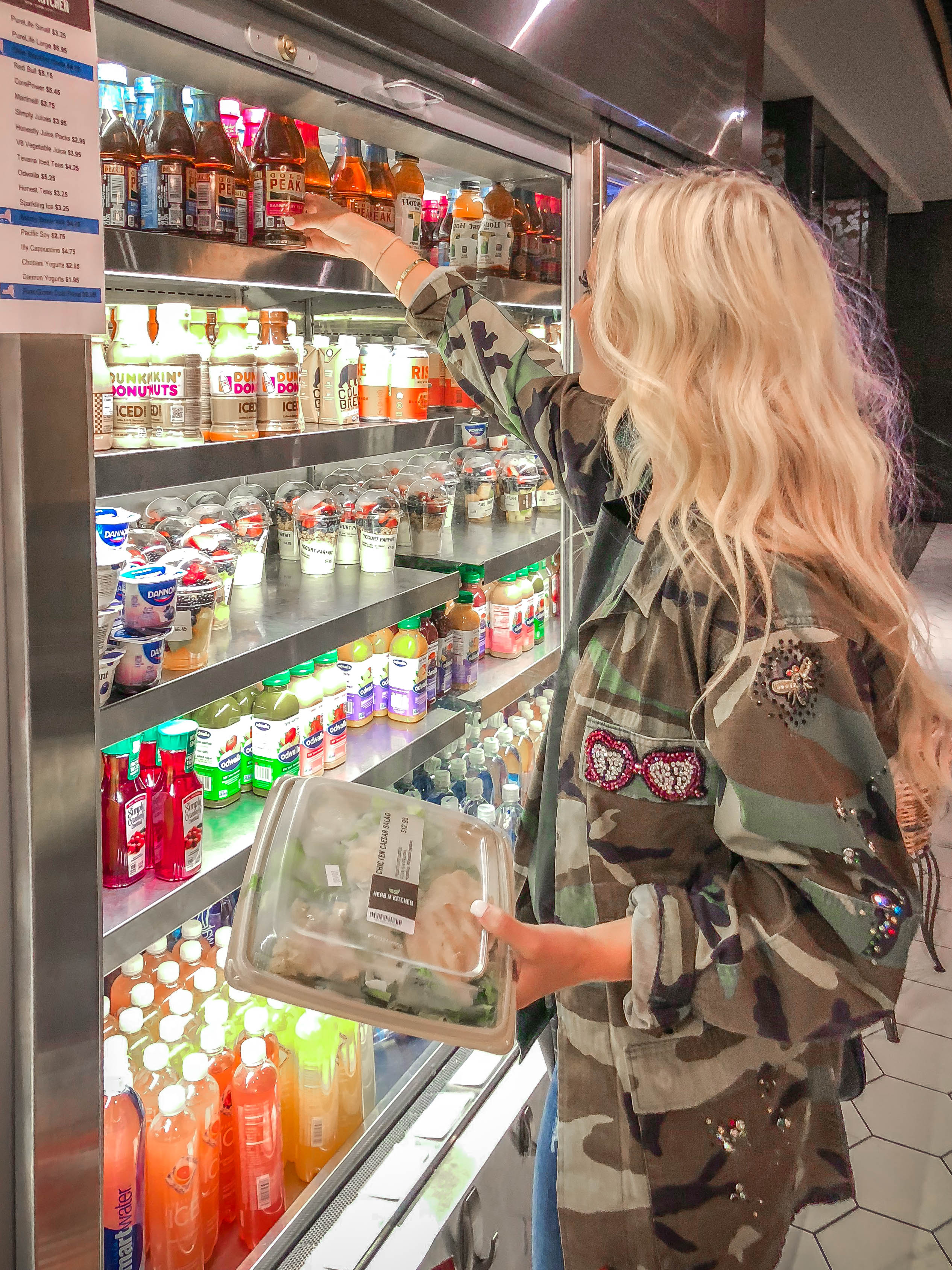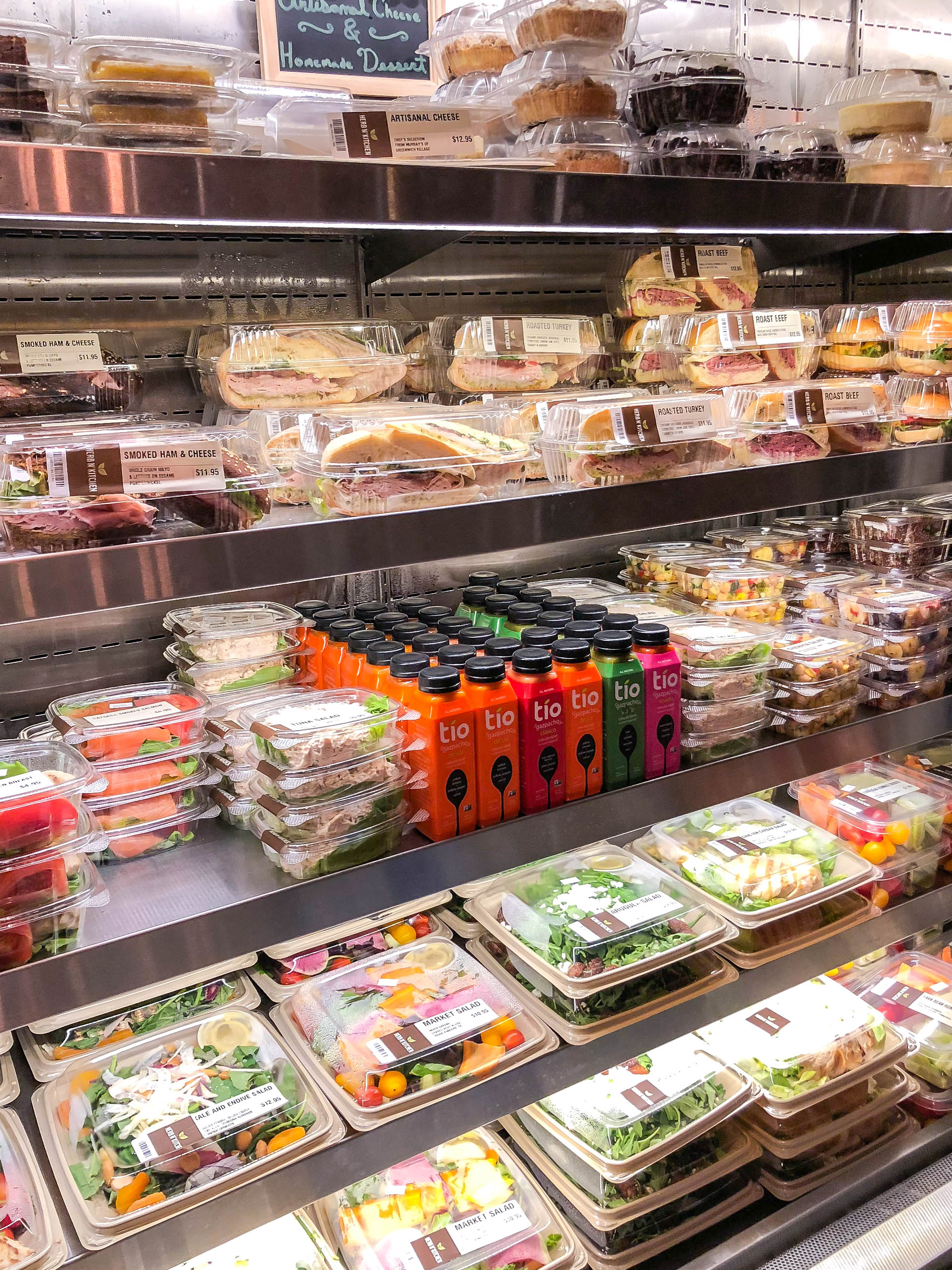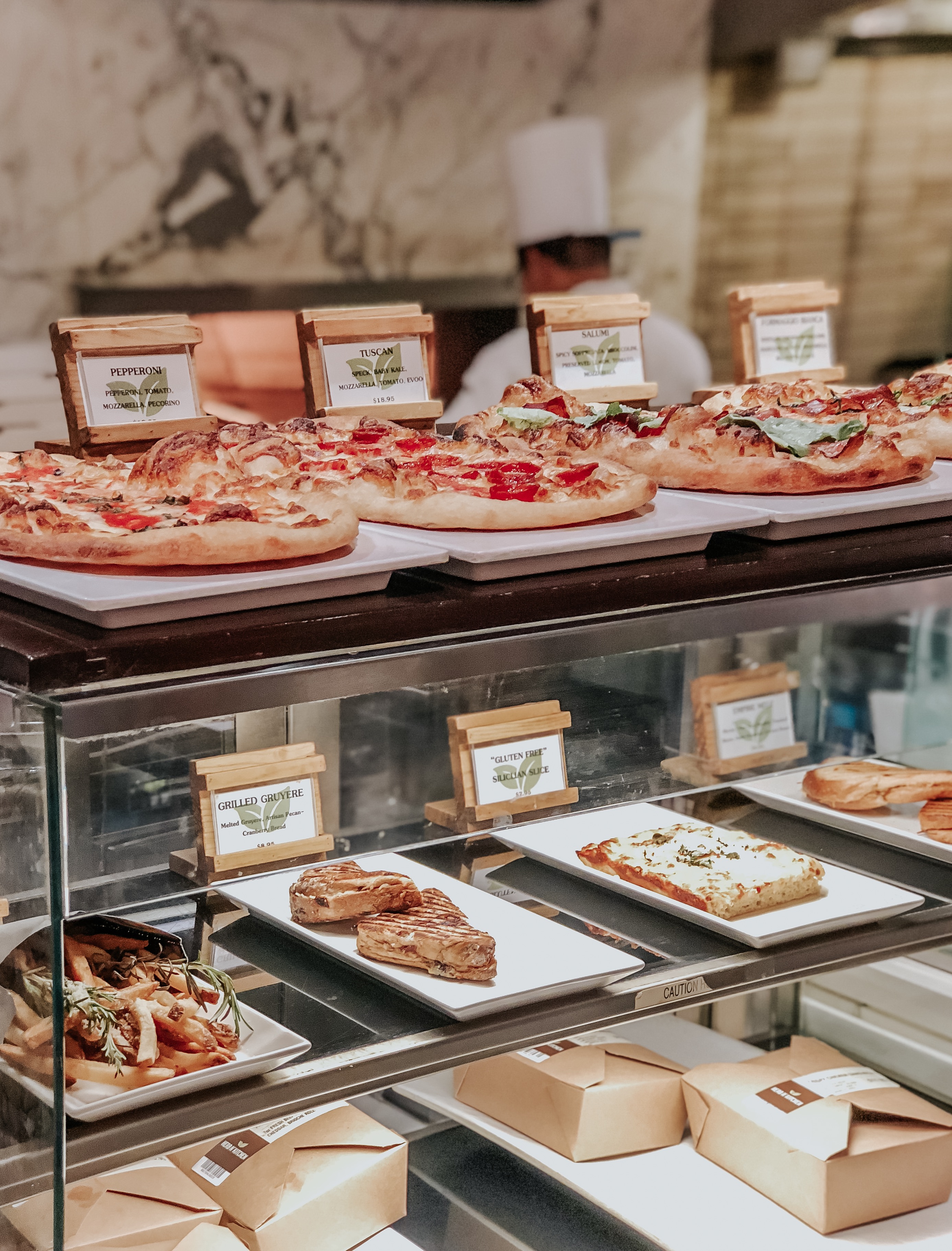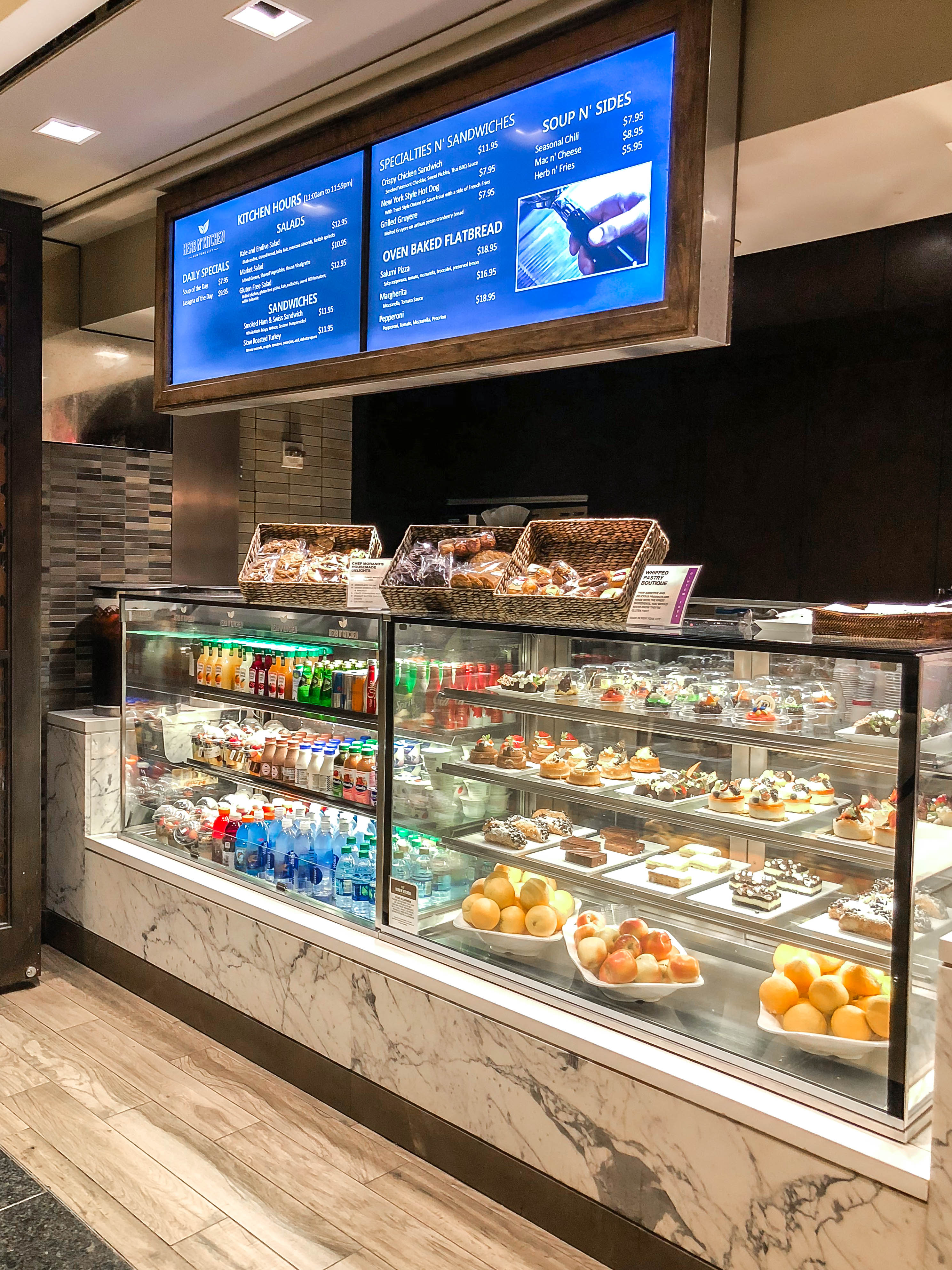 Should you find yourself staying at the Hilton Midtown, be sure to check out the Herb N' Kitchen dining, which is in-house and delicious. It's a super quick dining option inside the hotel with a ton of fresh options, from brick-oven pizzas to seasonal salads to sandwiches, and more. Since I was on the go so much for fashion week, I utilized the Herb N' Kitchen very often! It was the quickest dining option for me to grab some fresh, amazing cuisine and head out the door to my next event. Oh, and best part? They open super early (6am) and close late (1am), so no matter what time of day you need some grub, you can find it without even having to leave the property.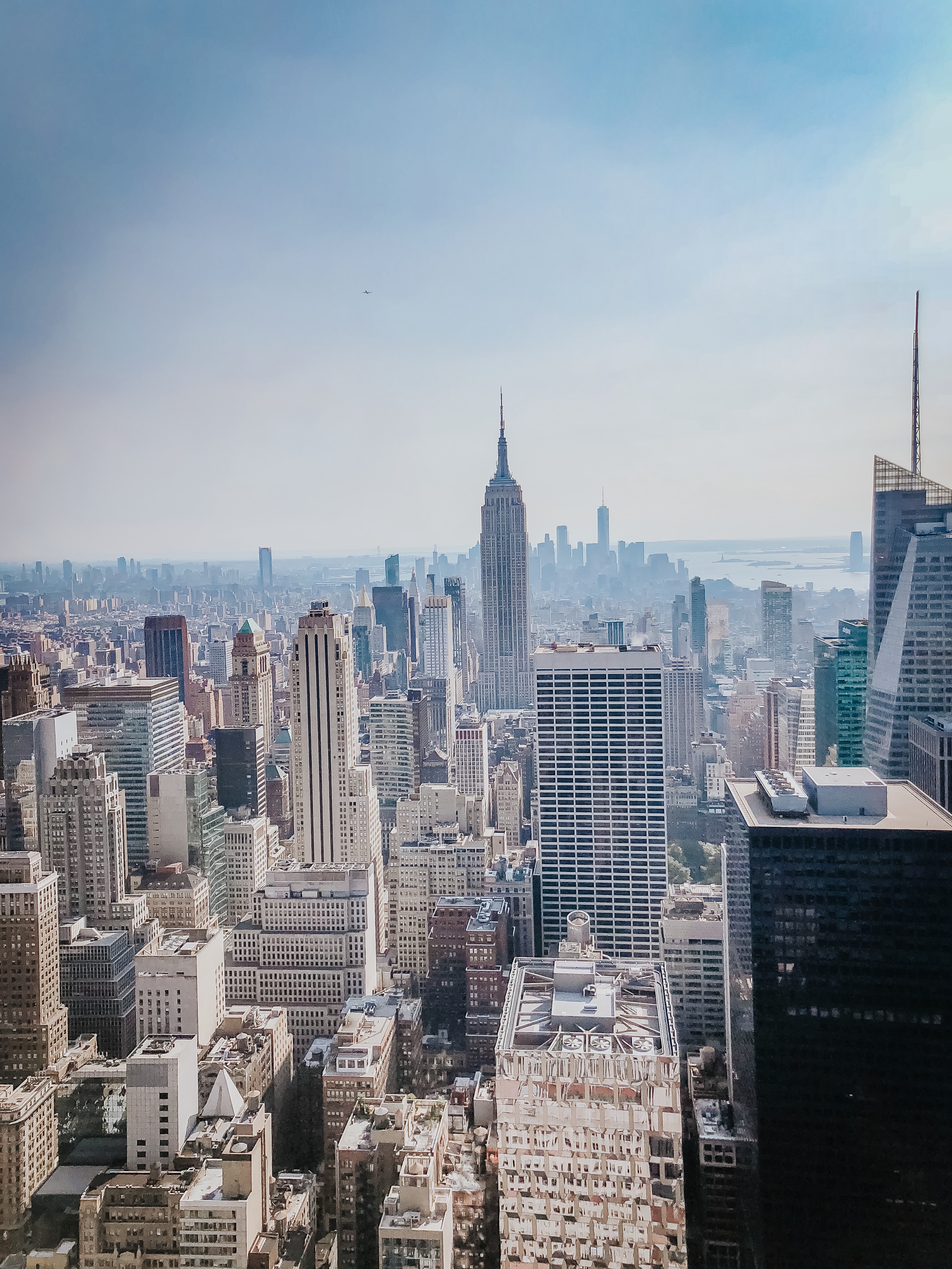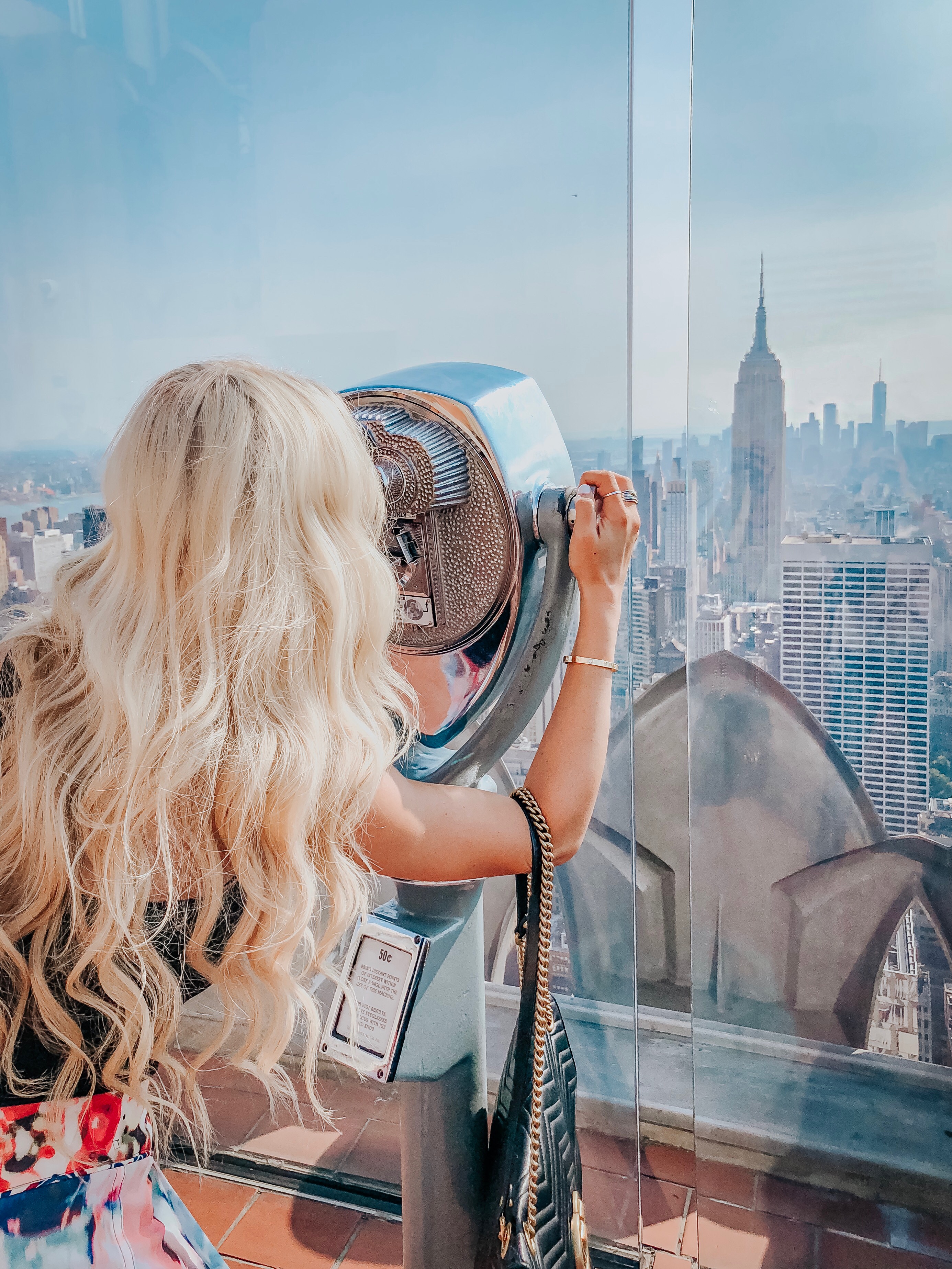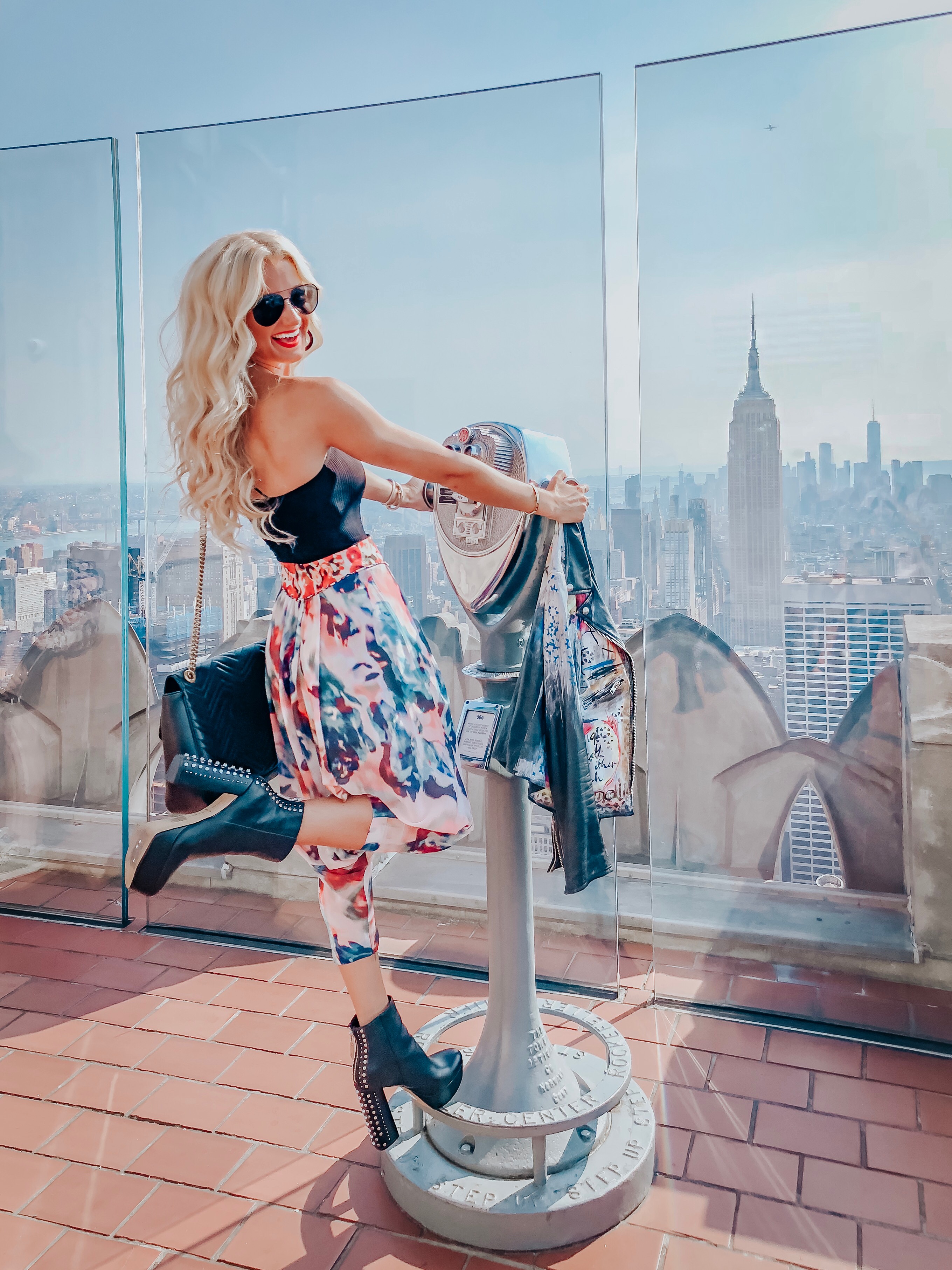 Now, let's talk location. One of the most important details to pay attention to when booking a trip to NYC is the location of your hotel and being aware of certain areas of the City it is nearest to. There are many great parts of Manhattan; however, if you're visiting for vacation or you want to do a lot of sight seeing, you may want to consider staying near the attractions and photo ops you are planning to visit. Manhattan is pretty large, and with the constant traffic, you won't want to spend the majority of your vacation in taxis/Ubers (and your wallet won't want you to do so either). Thankfully, the NY Hilton hotel is located right in the heart of midtown, which is walking distance to Rockefeller Center (Top of the Rock), Radio City Music Hall, Times Square / Broadway, 5th Avenue (hello shopping Heaven!), Central Park (my favorite part of the City!), Empire State Building, Carnegie Hall, and the Museum of Modern Art … just to name a few!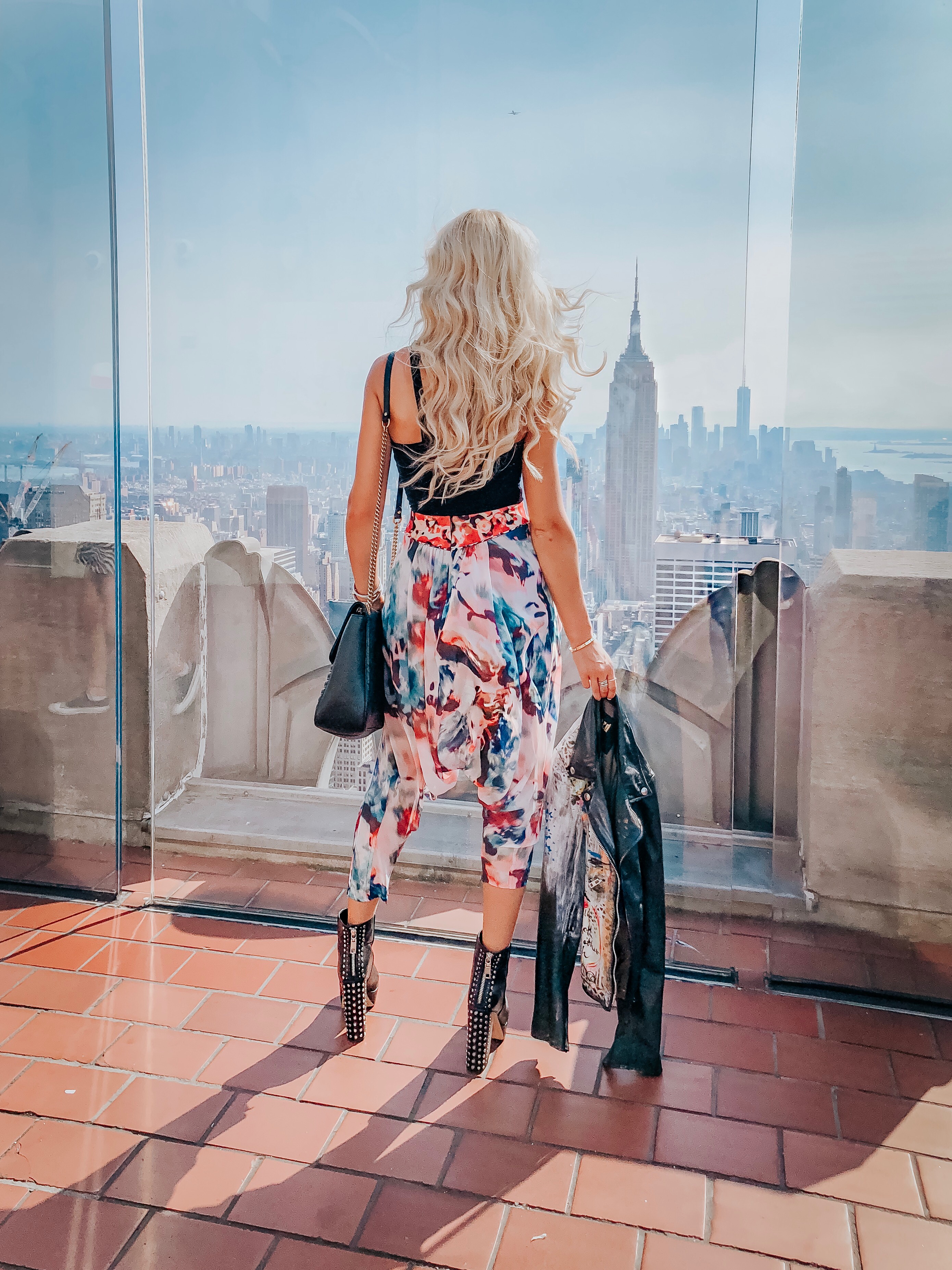 I've been to NYC many times now (for business and for play), so I've compiled a few must-sees / must-dos for your next trip to the City, and I've included their distances in relation to the NY Hilton Midtown since it is the most central location to so many of these attractions:
Times Square & Broadway (0.6 mi): It's not a trip to New York City without visiting Times Square (be sure to grab a slice of NYC pizza!!) or seeing a Broadway show. Schedule a dinner near Times Square before seeing the show and your entire night's plans will be within walking distance. There is so much to do and see in Times Square, so just take the time to walk over and explore!
5th Avenue Shopping (0.1 mi): NYC is one of the biggest shopping capitals of the world, and you're sure to find the best buys of your life on Fifth Ave! Even if you're not into purchasing anything, take a walk down 5th to window shop and enjoy the experience!
Rockefeller Center (0.2 mi): This visit has multiple attractions in itself. Explore the NBC gift shop, grab a bite to eat, and definitely plan to visit the Top of the Rock! My mom and I visited Top of the Rock for the very first time on this past trip (see photos above), and it was so surreal! THE VIEWS. They're amazing! This is a super easy walk to and from the Hilton Midtown. I even walked in super tall heels (since I had NYFW events in between) and didn't have any trouble since it was such a short distance. (PS – if visiting around the holidays, definitely take in the sights of the ice skating rink and the Rockefeller Center Tree. It's breathtaking!)
Empire State Building (1 mi): You'll certainly get a great view of the Empire State Building while you're visiting the Top of the Rock; however, if you'd like to physically see the Empire State Building up close, it's also within walking distance from the Hilton Midtown!
Central Park (0.5 mi): Central Park is a must-see when visiting the City. I've always loved it because it's like a calming escape from the hustle of Manhattan! I personally love taking a horse & buggy ride through the park (to see more of the City) and eating at Tavern on the Green or The Boathouse. Highly recommend this visit!
Statue of Liberty (4 mi): This attraction may not be as close as some of the others, but it's definitely a must-see (at least once!) … Thankfully, at the NY Hilton Midtown, there are doormen who will help you catch a cab right in front of the hotel (plus there are just always a ton of cabs in that area) or you can easily call an Uber to pick you up out front as well.
St. Patrick's Cathedral (4 blocks): This nearby visit is a beautiful sight to see! I highly recommend visiting at least once if you've never seen the cathedral up close before. It's stunning!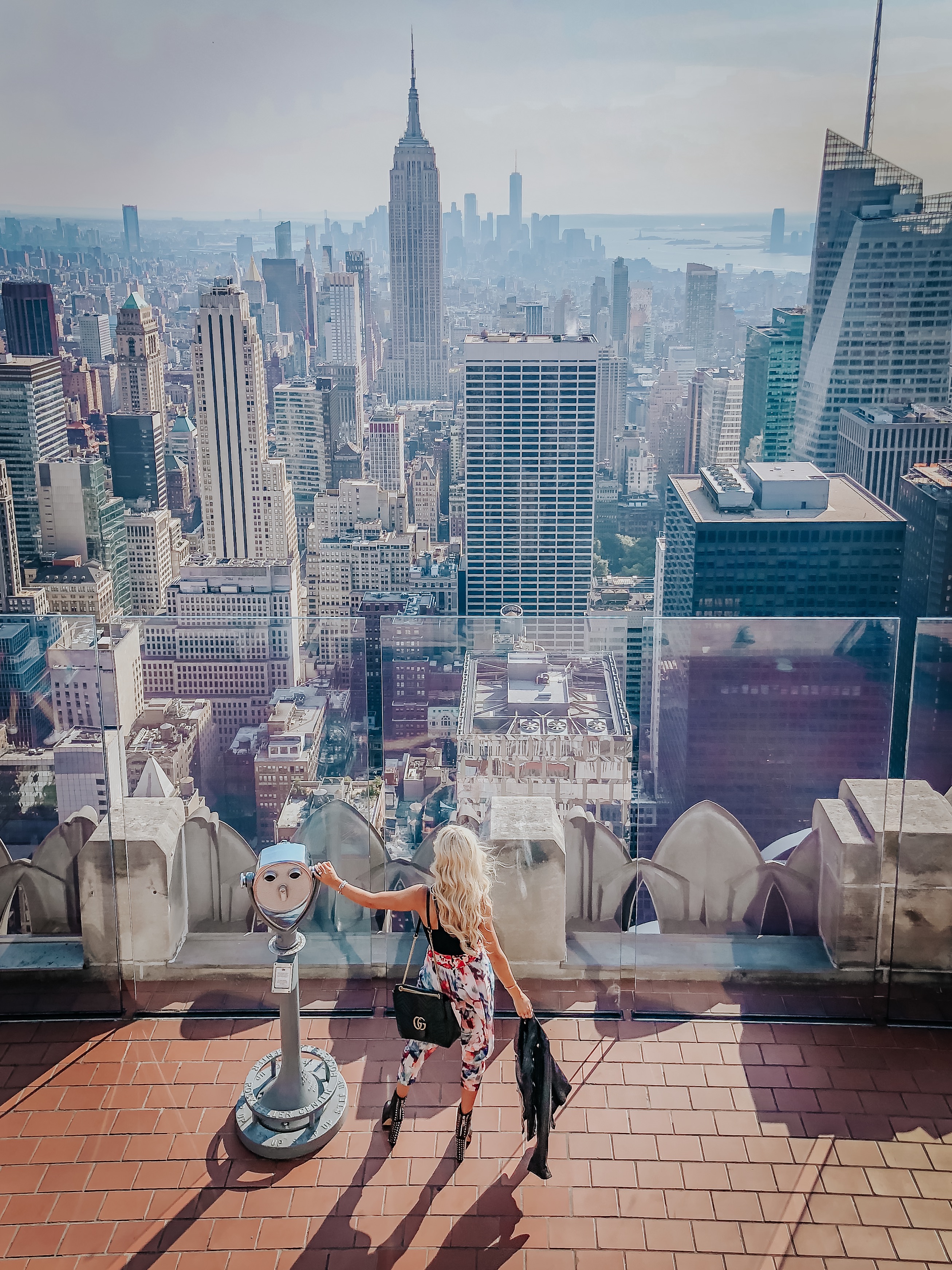 As you can see, NY Hilton Midtown is the primary location to stay in Manhattan if you plan to do a lot of sightseeing and need that extra convenience. I personally love and recommend this hotel because it's right in the middle of everything and has anything you could want or need on property, as well as in nearby locations. It's business-friendly and family-friendly, with the most accommodating staff and easy access to so many of NYC's most popular sights.
---
If you're planning an upcoming trip to New York City, I highly recommend booking with Hilton. As always, I'm happy to help answer any questions you may have regarding this hotel, dining arrangements, sightseeing, etc. My email inbox (peyton@lovenlabels.com) is always open, or you can simply leave any questions you may have in the comments section below this post. I'm always here to help you any way that I can!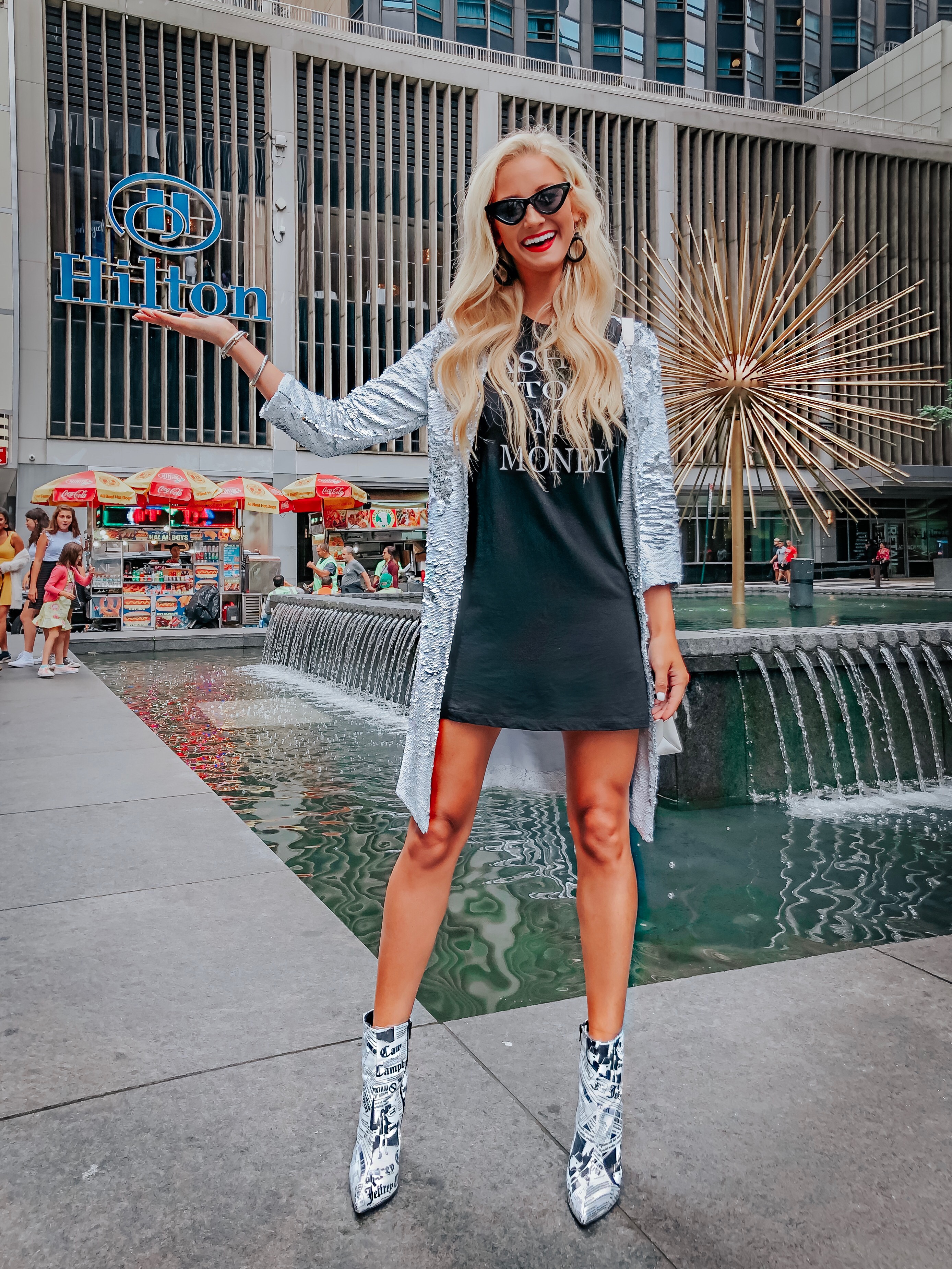 CLICK HERE to book your New York Hilton Midtown stay today!
Bookings through my link are available now through March 2019. Can't wait to hear about the trips you all have planned!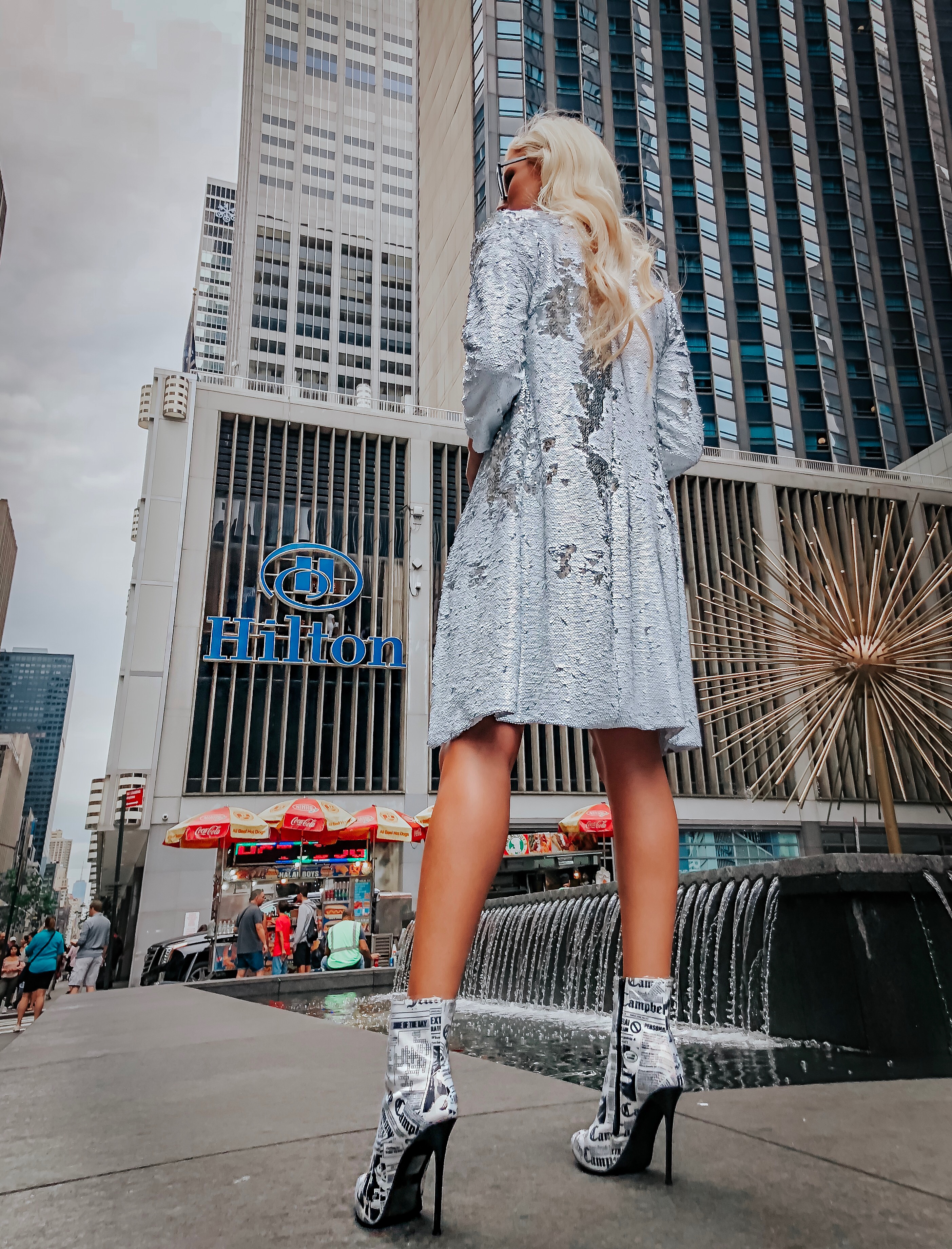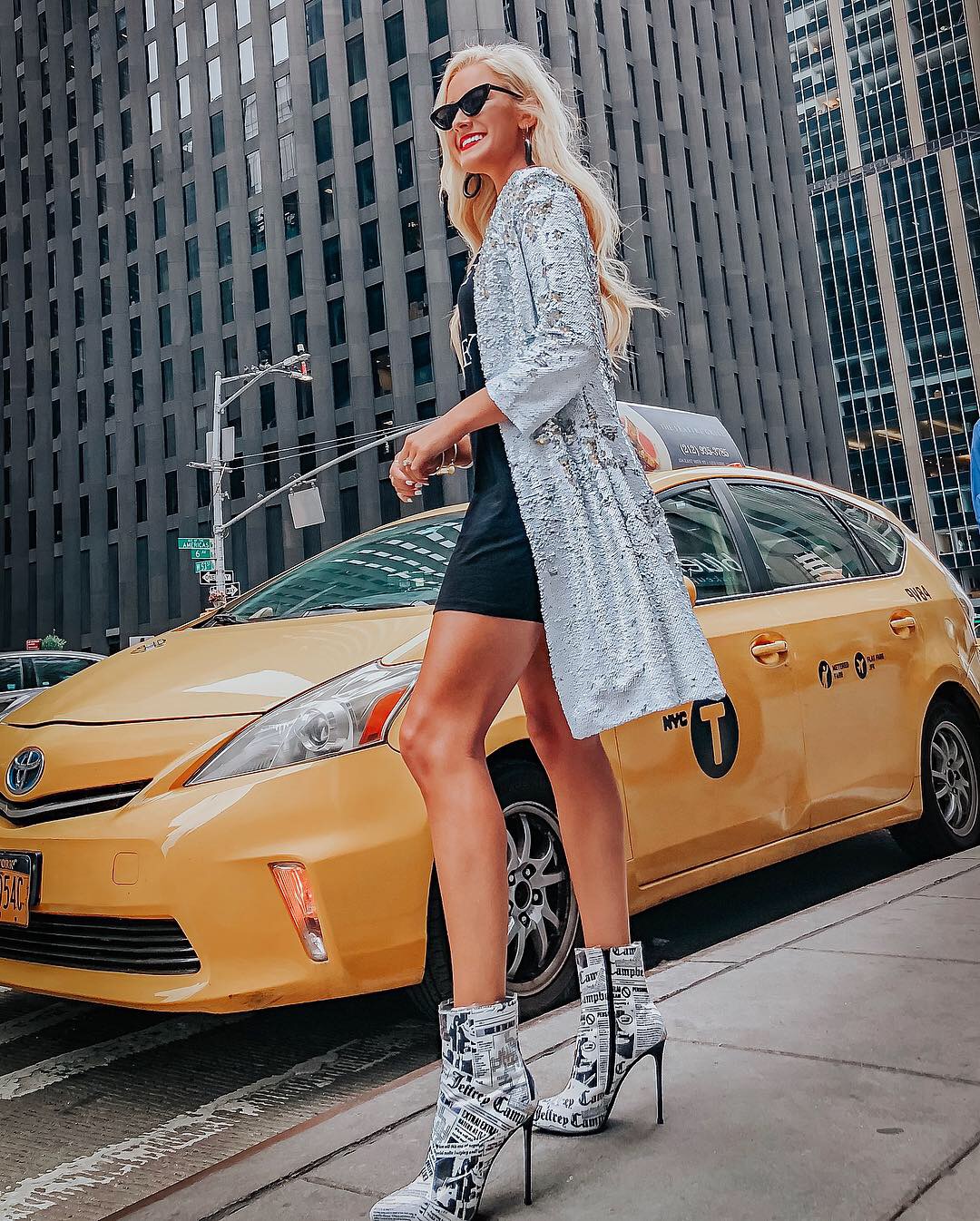 Thanks so much for stopping by!
xo, P
Special thank you to New York Hilton Midtown for sponsoring today's post. All opinions and reviews are my own.