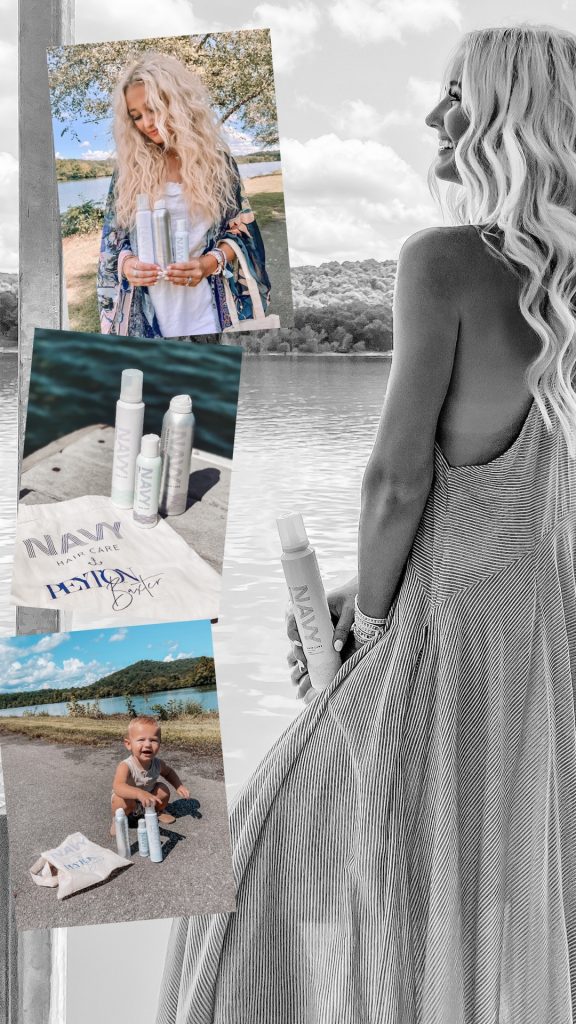 If you have been following me for a while now, you know how much I love my Navy Haircare! My Navy products are the ones I reach for most when styling my hair. I have been a ride or die fan of their Pebble Beach texture spray that I like to call my "miracle spray" for years now. It's the perfect texturizing, volumizing spray that really helps to give my hair some extra body & life. I You know what they say, "The higher the hair the closer to God!"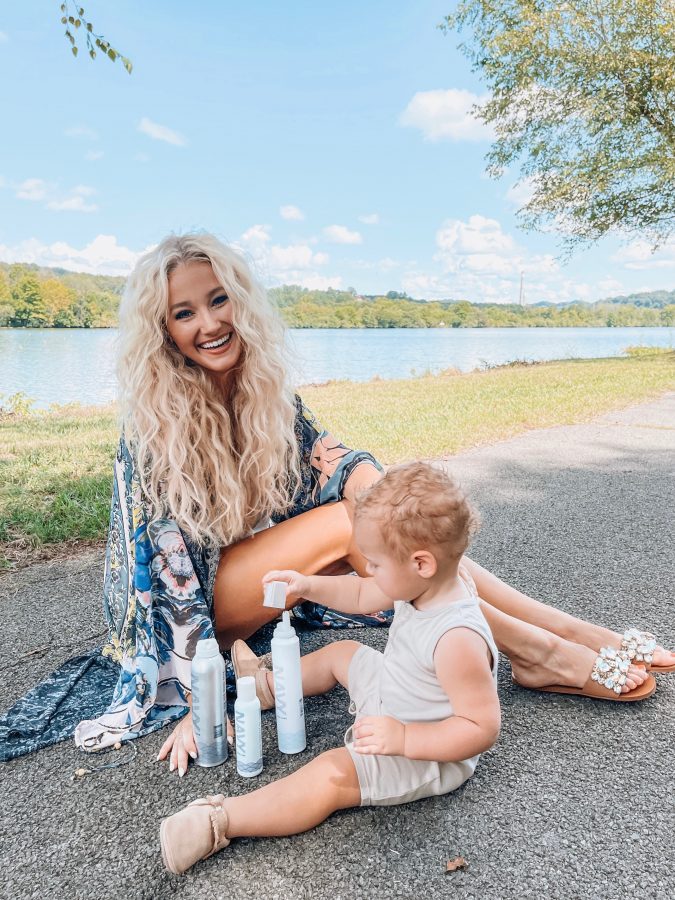 For the past few months I have been working on a secret project with the Navy team, and I'm so excited to finally announce the launch of the KAI KIT. The Navy Haircare x Peyton Baxter KAI KIT has my top three favorite products for hairstyling. When creating this kit, I instantly knew I wanted to name it after my son, Britton Kai. Kai means "calm sea", which is so fitting for Navy's nautical-themed branding.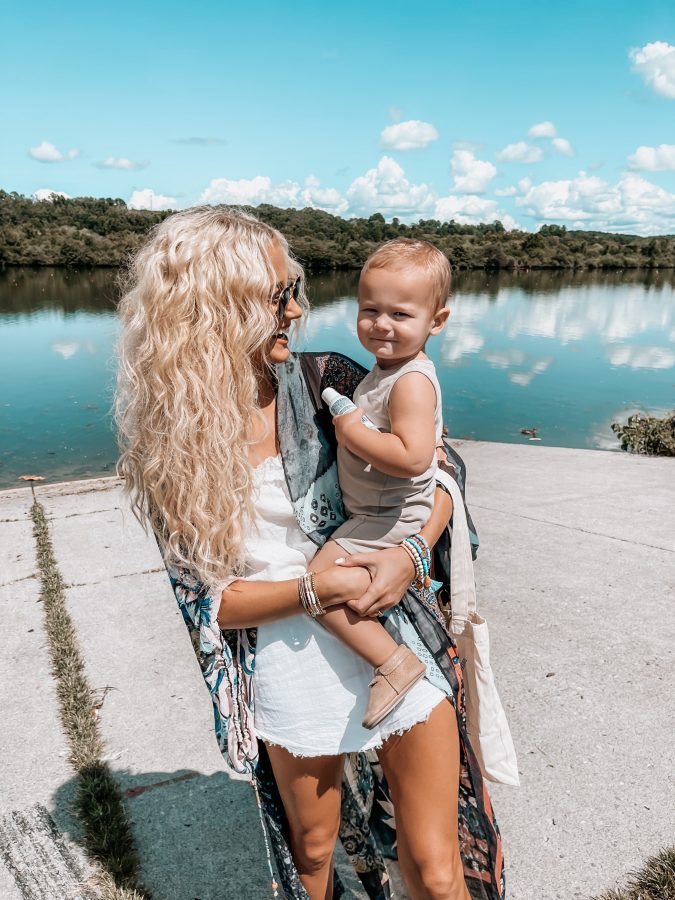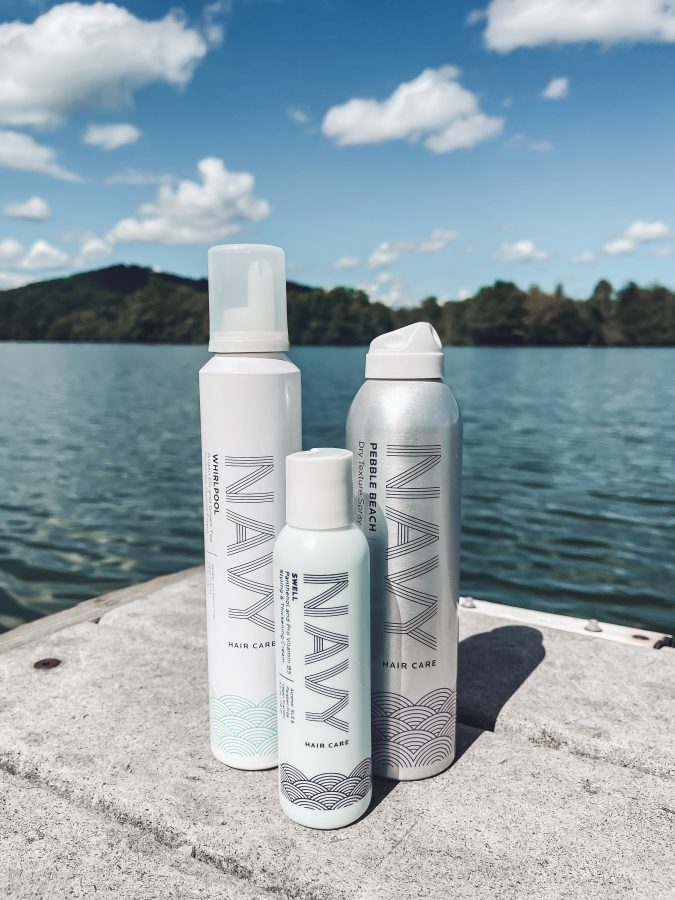 The KAI KIT includes my miracle spray- Pebble Beach, my go-to product for embracing my natural curls- Whirlpool, and my favorite all-in-one thickening cream for both wet and dry hair- Swell. These three products allow you to create a wide array of dreamy, voluminous hairstyles, and I'm so excited you all can shop them in one convenient kit at the lowest cost possible! With the KAI KIT, you will receive full sizes of all three products, plus a FREE Navy Haircare x Peyton Baxter branded tote while supplies last.
It only felt right that I bundle my favorites together to share with the world. If I'm ever fixing my hair, I assure you I'm using the KAI KIT because it includes a product for every hair need (whether it's to protect it, embrace natural curl, add volume, protect from heat, texturize, or hold in place). The KAI KIT has got you covered!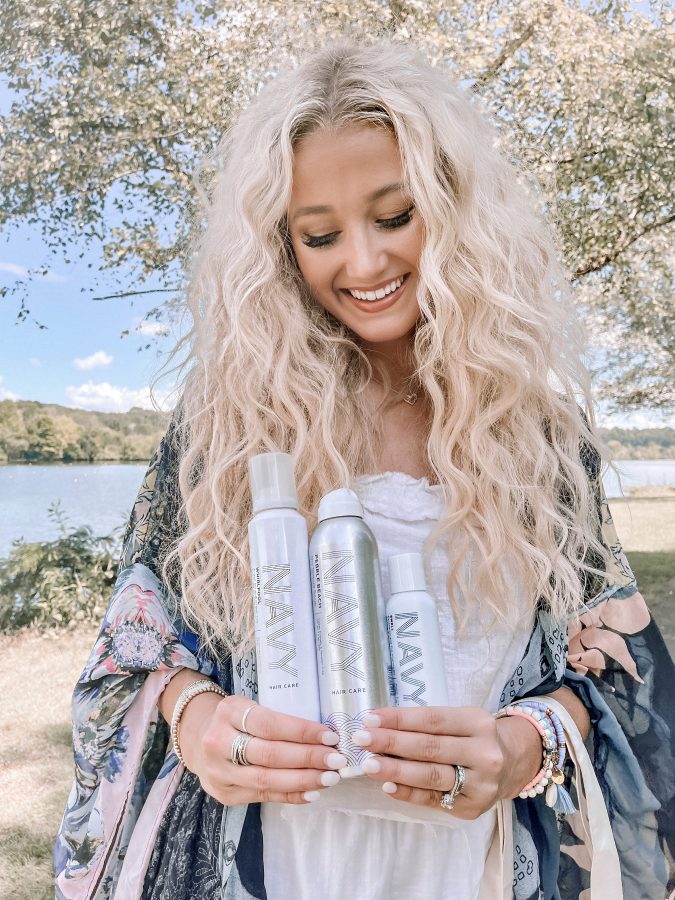 I hope that you all love the kit just as much as we do … we can't wait to SEA how amazing your hair looks! 😉 Be sure to tag @navyhaircare and @peyton.baxter on Instagram when you use your kit + carry your bag. As always, thanks SO much for all the love and support! Y'all are like family to me, and I take pride in sharing products that I truly believe in that make me feel like the best version of myself. I hope that the KAI KIT can help do the same for you 🙂