OMG! Can y'all believe it's already OCTOBER?! This year is flying by. It's like we blinked and September was over! But, I'm super excited because I love the fall season & all the fun that comes with it. Football, bonfires, fall candles, fun costumes! Aaaand it means we're that much closer to CHRISTMAS season which (in my opinion) really is the most wonderful time of the year! I won't jump that far ahead jusssst yet though! 😉
Today I'm sharing some fun, family Halloween costume ideas & links so you all can shop them in one easy place. A lot of these are also from Amazon too so if you're needing something last minute, you've come to the right place. Gotta love that Amazon Prime shipping, amiright?!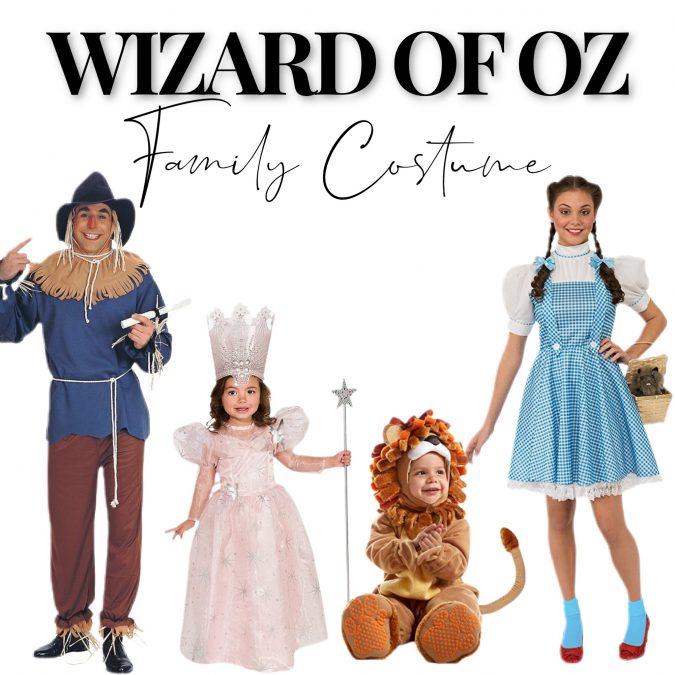 Last year, our little family dressed up as Wizard of Oz (which, FUN FACT, was my all time favorite movie as a little girl!) I was Dorothy, Teej was the scarecrow and Britton was the lion (which was super cute on him and comfortable/warm at the same time).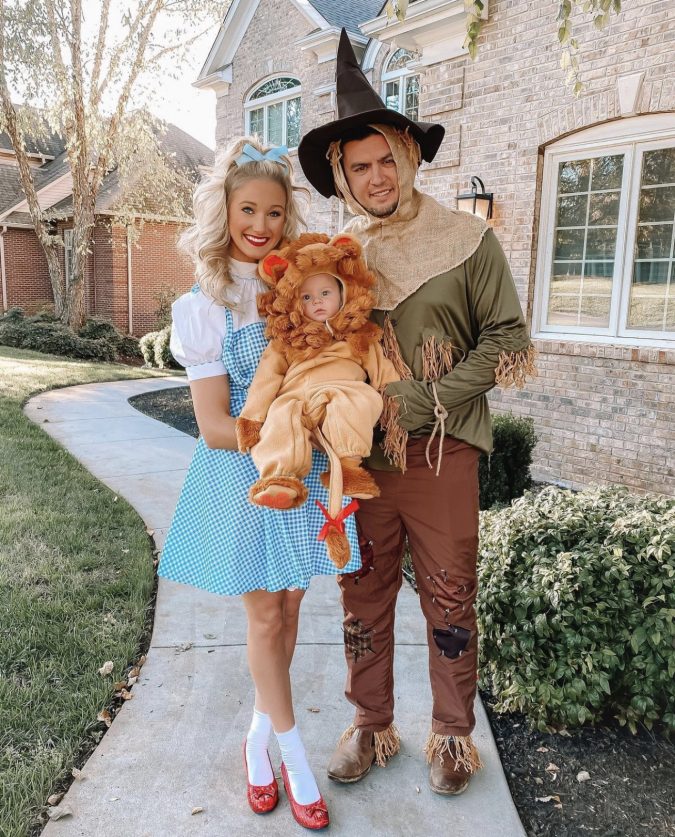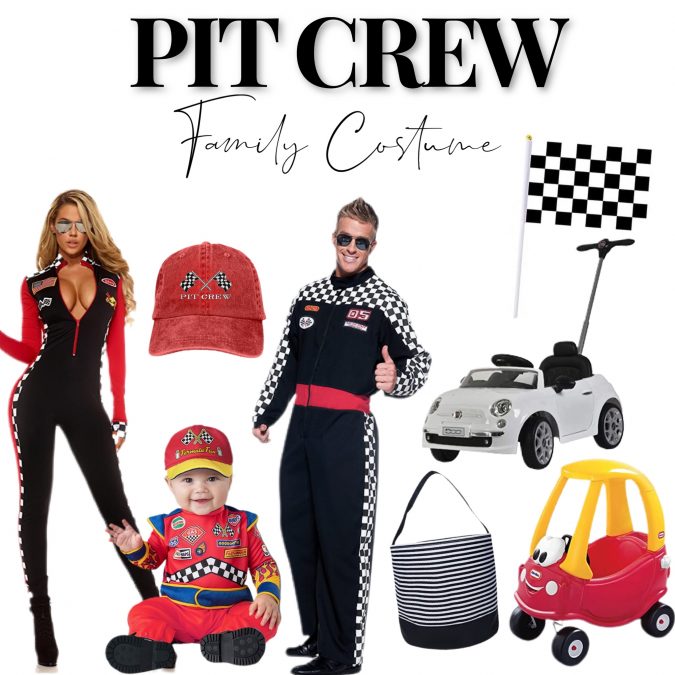 This year for Halloween, Britton is dressing up as a racecar driver, while mom and dad are the Pit Crew 🙂 Britton has a new obsession with all things CARS and loves any steering wheel he can get his hands on, so I thought it would be perfect for him this year. Added plus: He gets to ride around in one of his toy cars as we trick-or-treat!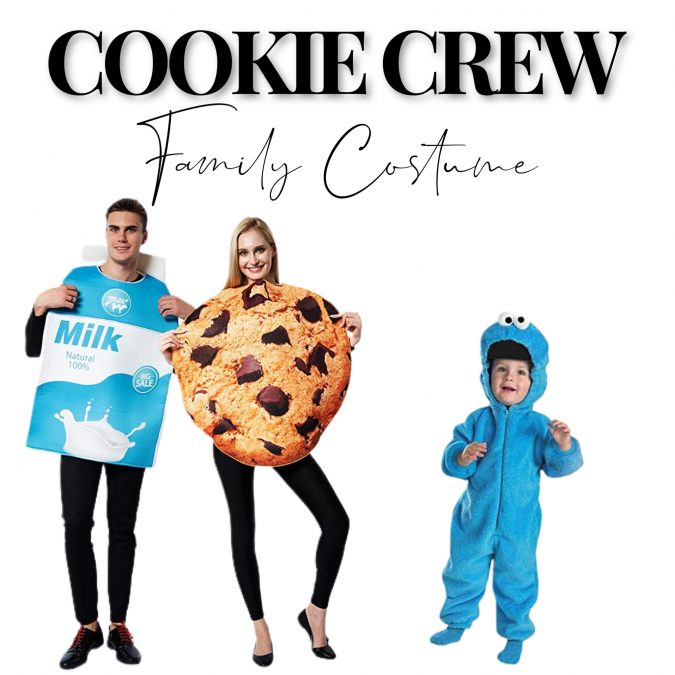 Last Halloween, Sis (@thebritwilliams) dressed her family up as the cookie monster (Macrae) and cookies + milk. How CUTE is that?! This year, Macrae wants to be a firefighter, so Sis is going to be the *fire* while my BIL, Josh, is the dalmation – so fun! How adorable is this firefighter costume? It looks so real and is customizable!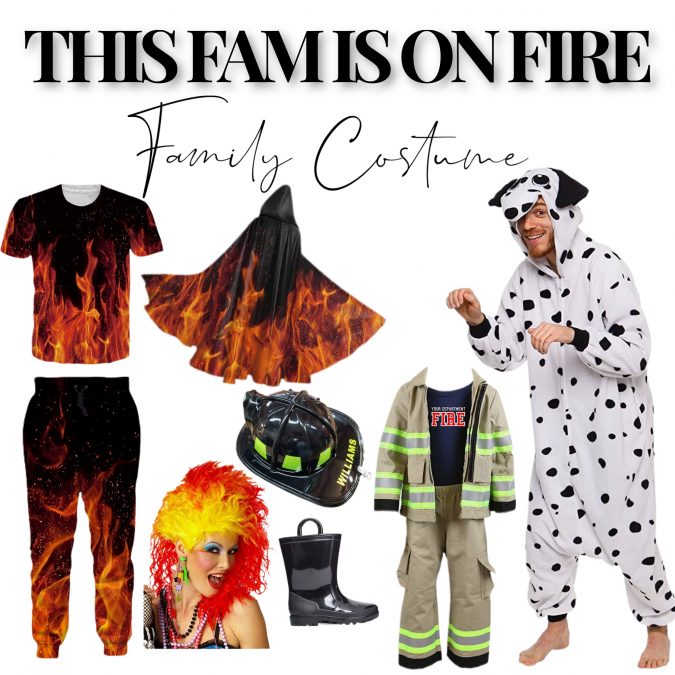 ---
Here are a few other options for the whole fam to join in on the Halloween fun!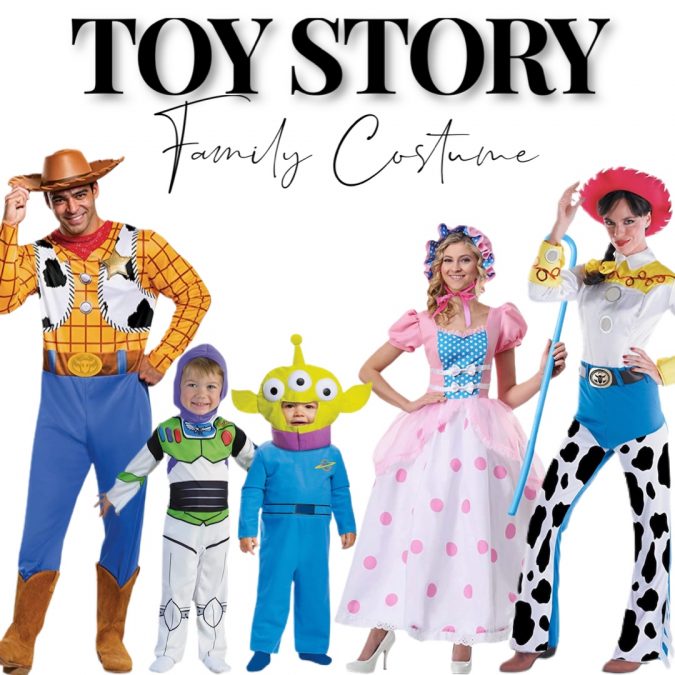 ---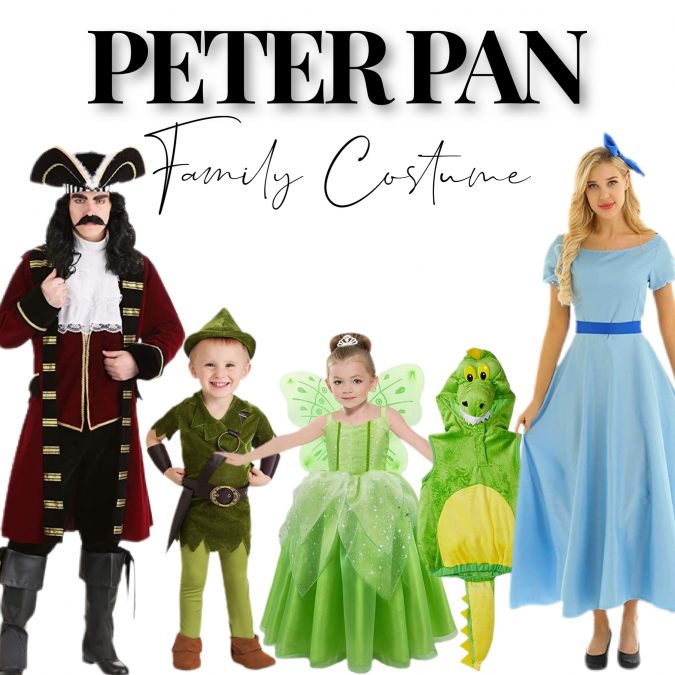 ---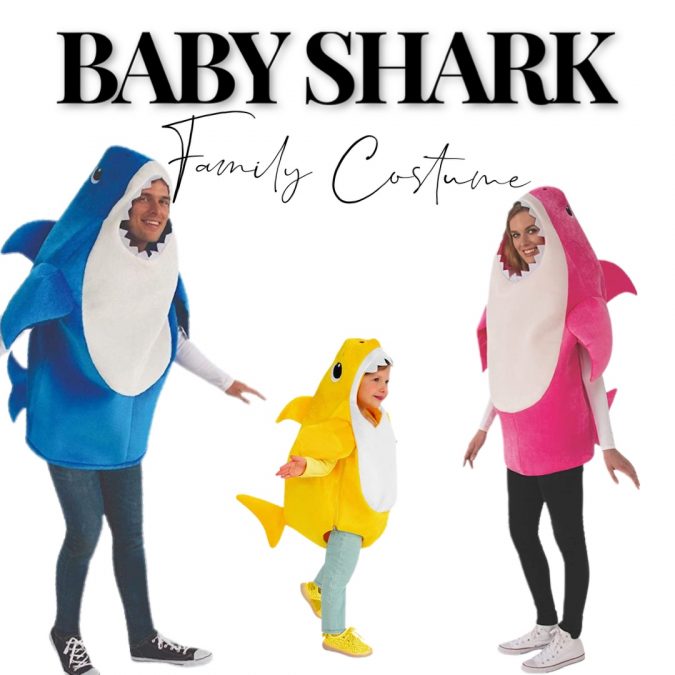 Feel free to comment below to share what your family is dressing up as this Halloween and leave any other family costume ideas that y'all have done in the past! I love bouncing ideas off of each other!!
xo, Peyton