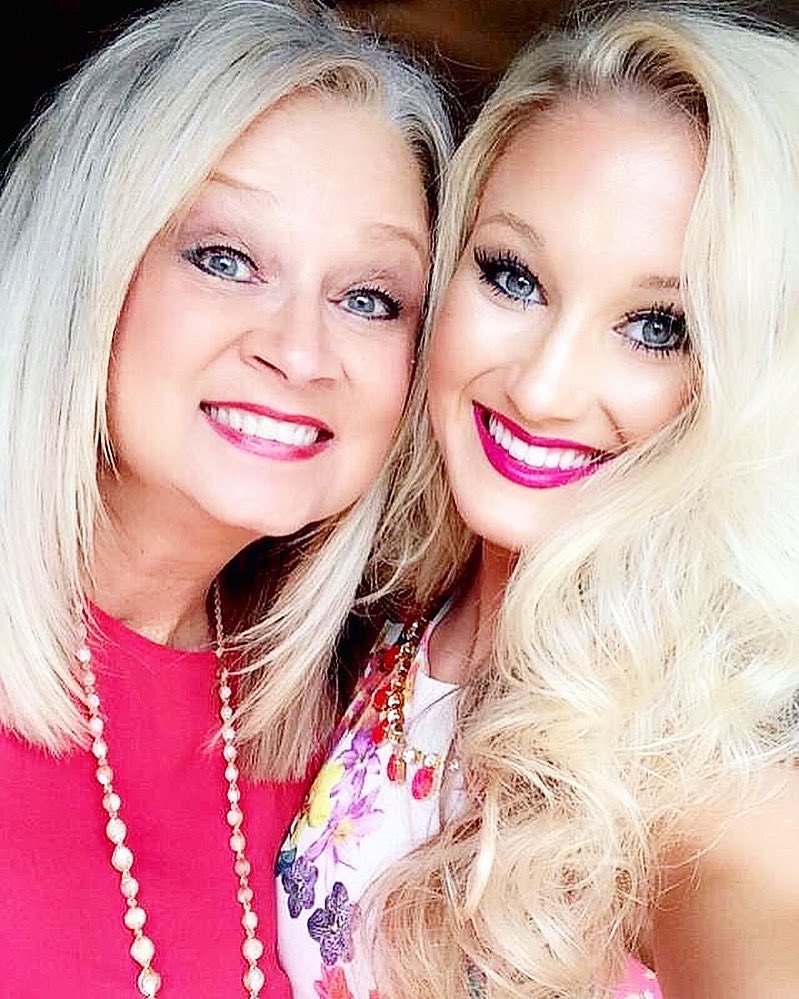 Seriously, you guys … what would we do without our moms, grandmas, mothers-in-law & even those motherly figures in our lives? I know – at least for me – I would be nothing. Personally, I think everyday should be Mother's Day, because one day out of 365 just doesn't do it justice to show the gratitude and love that we all have for all of our special ladies out there. But we can try to make their day extra special by gifting them with a sweet token of love and pampering them on their 1 'off-day' (if that even exists ha!). I've actually teamed up with someone REALLY special for this post, and no it's not a brand or another clothing company. No retailers were even involved in this post. Today, I decided to team up with none other than my sweet Mama. Some know her as Pamela, Pam or Pammy. But I know her only as Mommy, Mama, or Queenie. Because let's face it – she's the real Queen. 😉
My mom is truly my best friend, and she becomes more of a best friend to me with each passing day. Many of you may not even know this, but most of the photos that you see on my blog and/or my social media pages are taken by this beautiful lady. She has helped me SO much with LNL behind the scenes, and without her, my blog would be nothing (and like I said before … I would be nothing). She's my rock. My support system. My shoulder to cry on. My phone call when I need to celebrate even the smallest accomplishment – or when I need to complain over something really dumb. She always listens. I can literally be my complete (sometimes ridiculous) self to her. And I know that she will always love, support, encourage, and understand me no matter what comes my way.
Mama – you are a true gem (like a 100 carat diamond kind of gem) to love me and Sis (+ our hubby's) the way that you do! When I have children of my own someday, I aspire to be a Mom at least half as great as you are!
My Queenie has put together this special gift guide to share with you all today! Since she's a mom herself, I figured that what better person to come up with gift ideas for other moms?! A lot of the items on the gift guide below are already sitting in my mom's closet, so I know she wouldn't recommend them if she didn't absolutely love these pieces. And the others, well, I think they are just on her wishlist (meaning that they're probably on your mom's wishlist as well) … so I better get to shopping! 😉 Come along with me, and shop for the special ladies in your life as I shop for the ones in mine!
*If ordered today, you can still receive these gifts before Mother's Day.

What's your favorite thing about your mom? Leave your answer in the comments below so that we can spread the love this week for our fave ladies!
xo, P