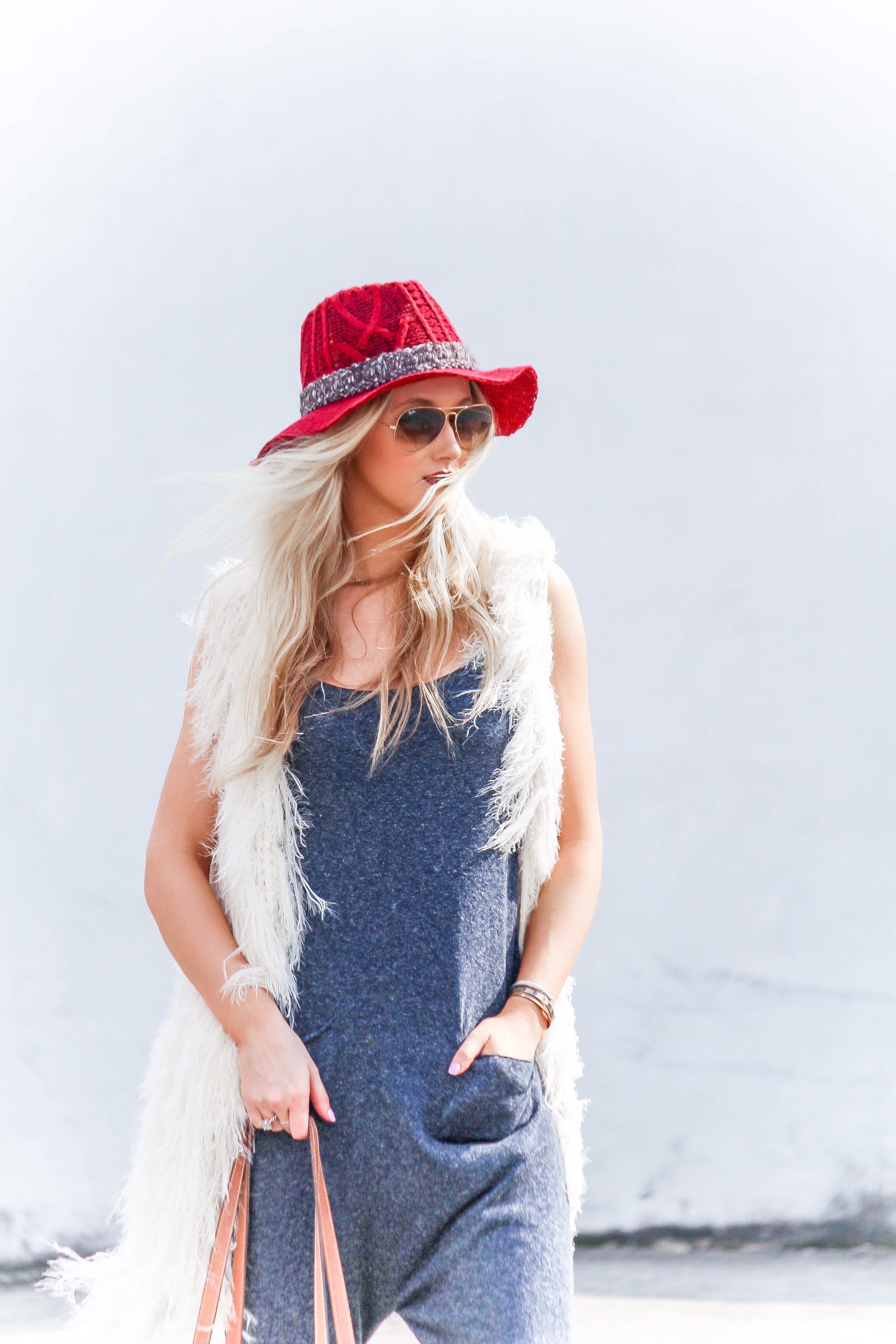 If you have been following along with me for any amount of time, you know that my all-time favorite accessory is a hat. If I had to pick only one accessory to wear for the rest of my life (besides my wedding ring of course), I would choose a hat of some sort. I love to wear them year-round for multiple reasons that I want to share with y'all and encourage you to incorporate this accessory into your wardrobe.
Lately, wide-brim hats, fedoras and textured material ball caps have been very on-trend (& have been on repeat in my daily style). A hat is a statement piece that instantly takes your outfit from just 'cute' to 'WOW, who is that?' … It amps up your entire outfit in a matter of seconds because it's such a quick and simple addition to your overall look.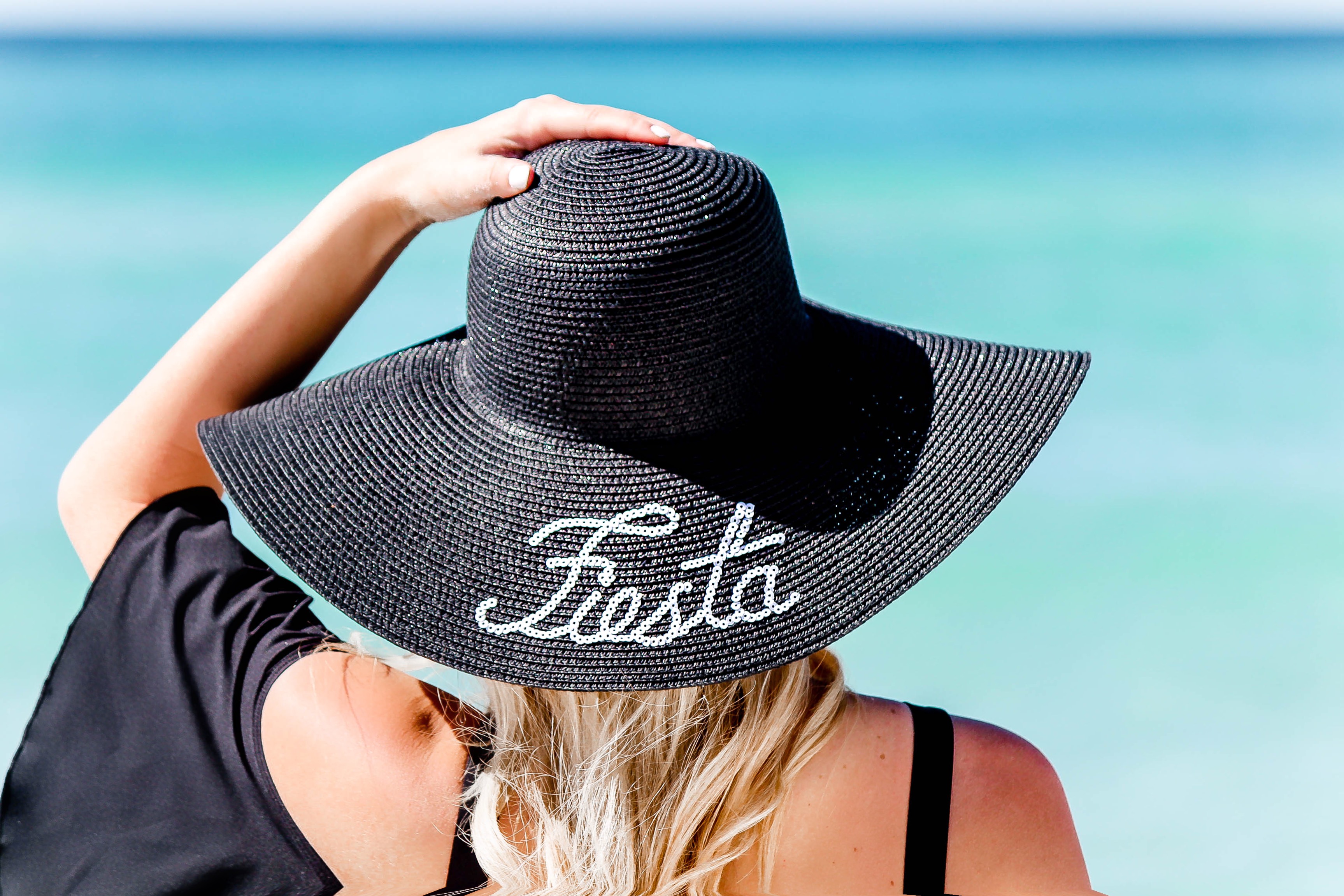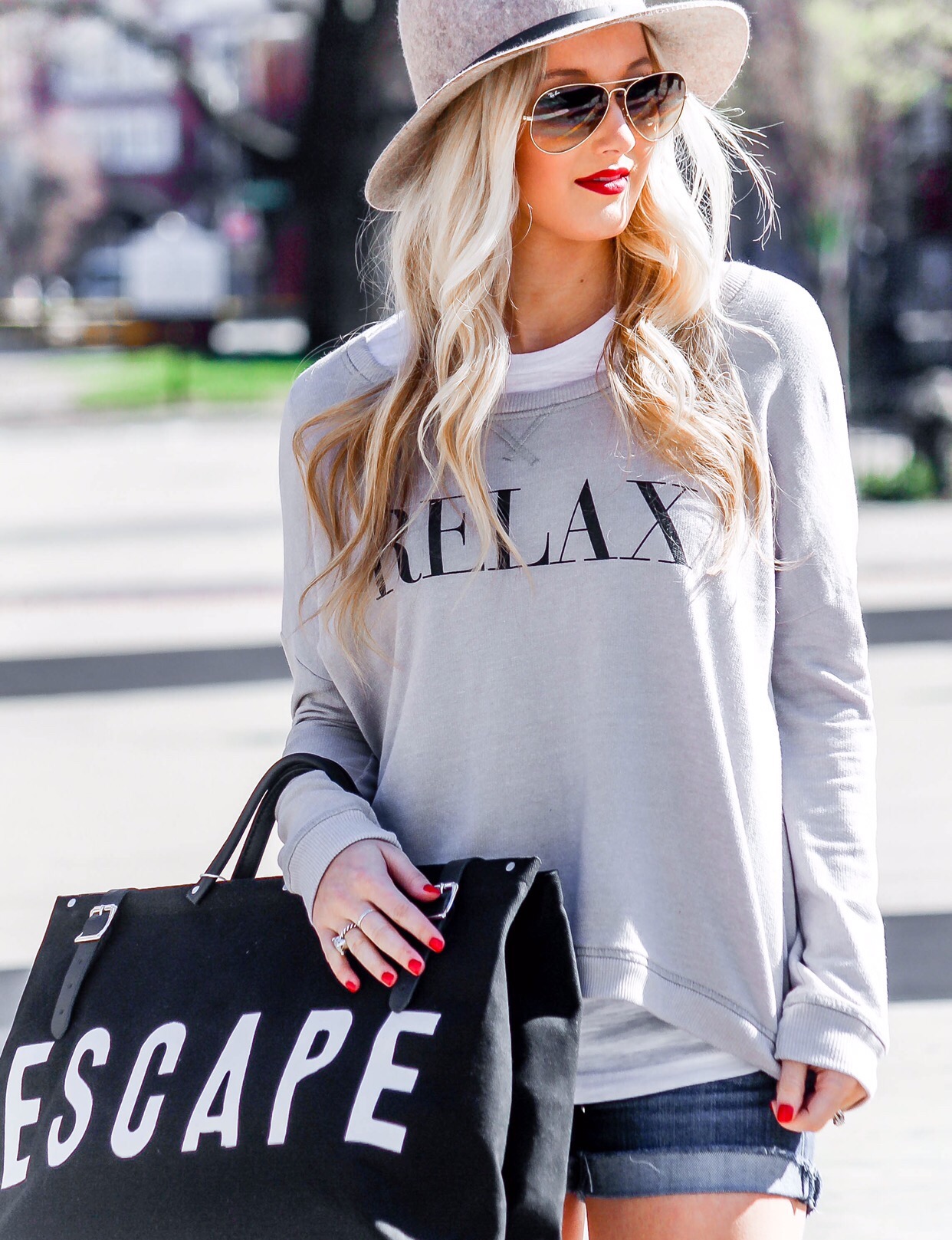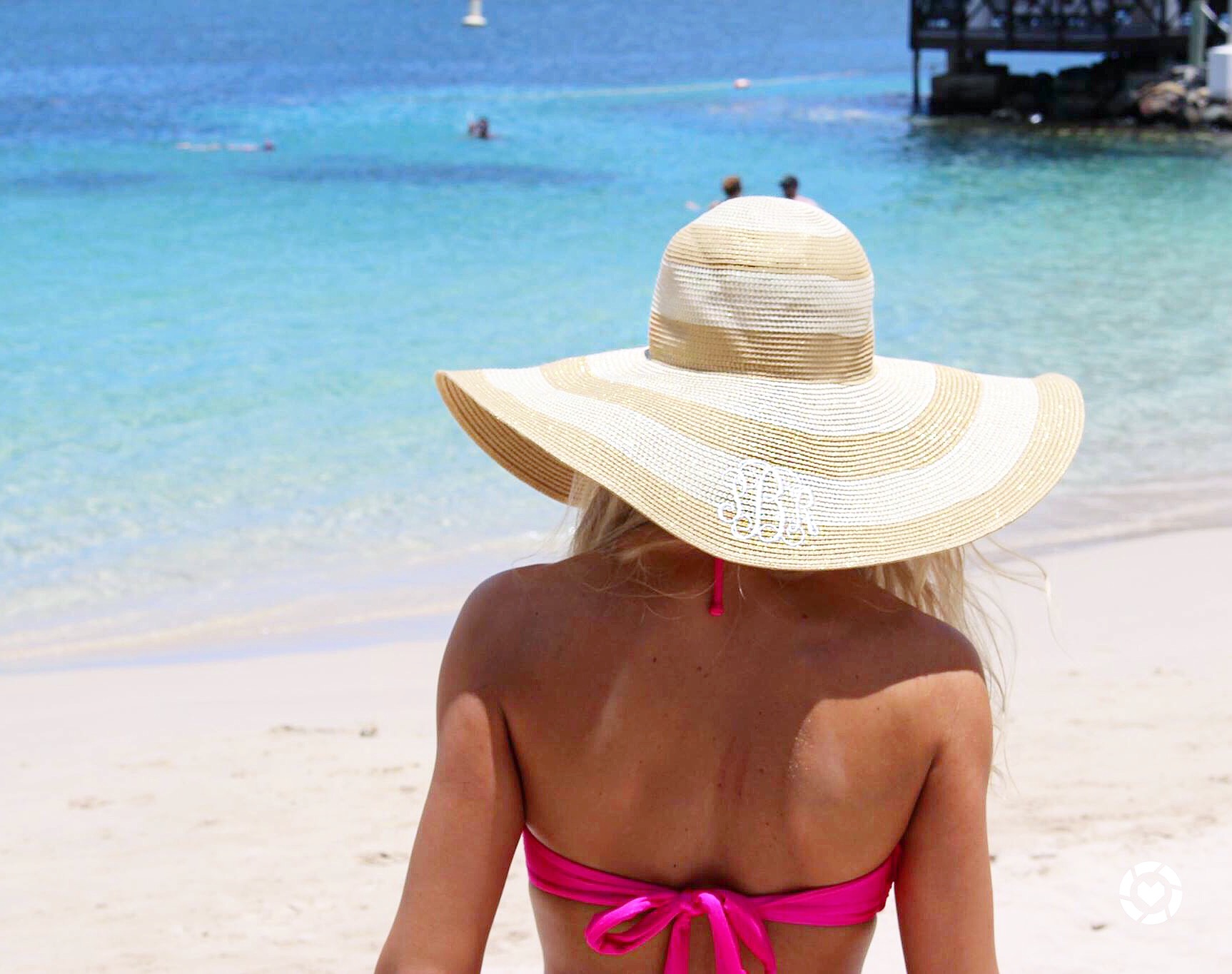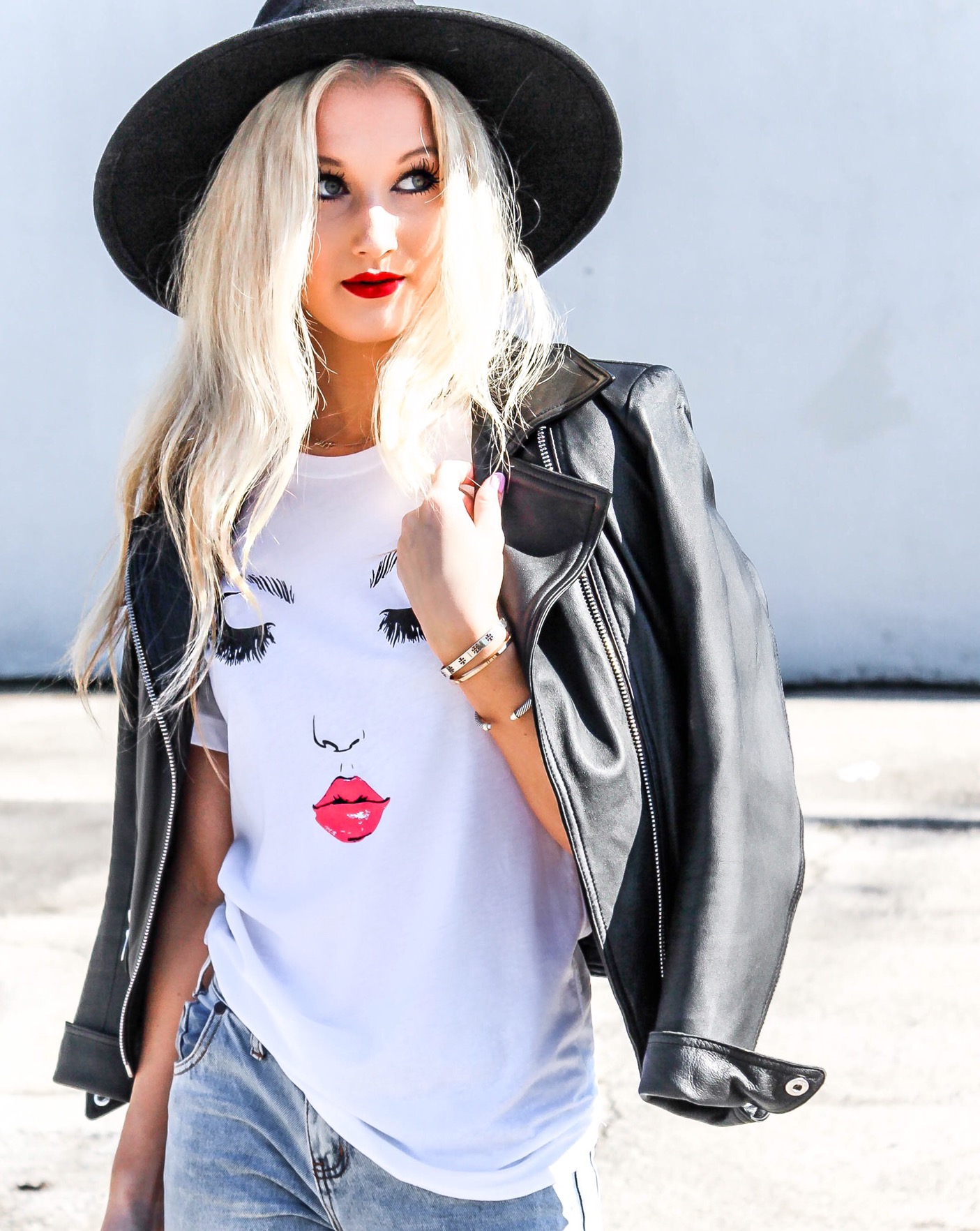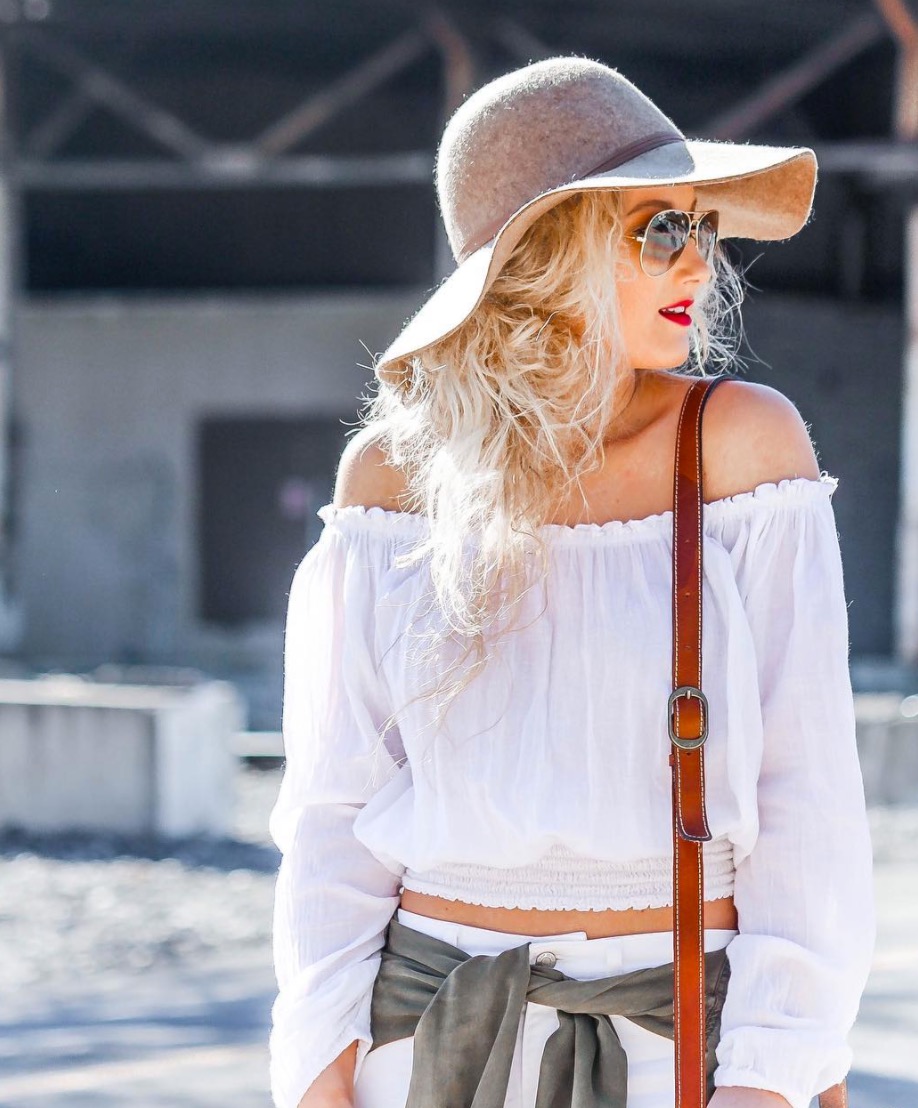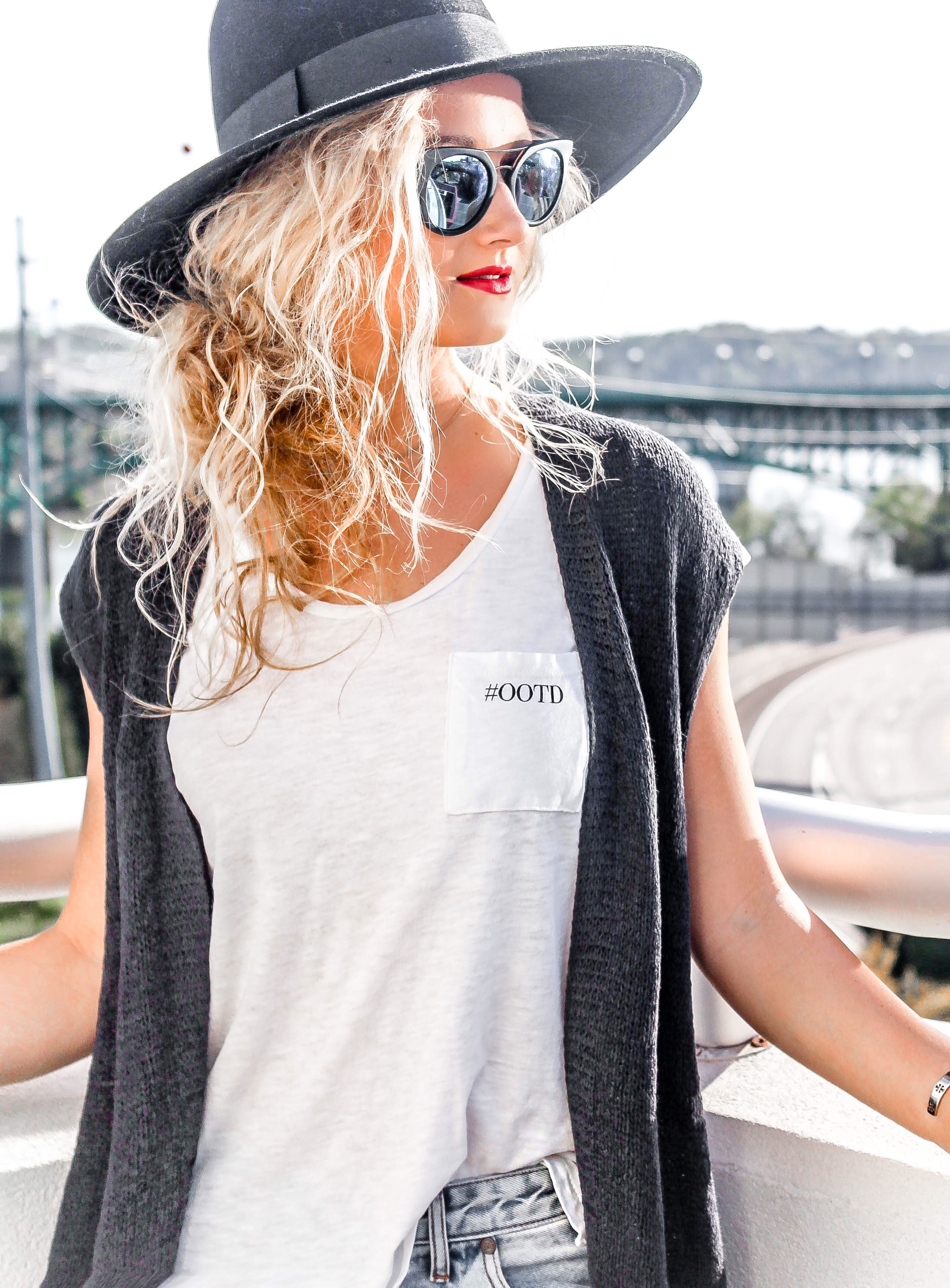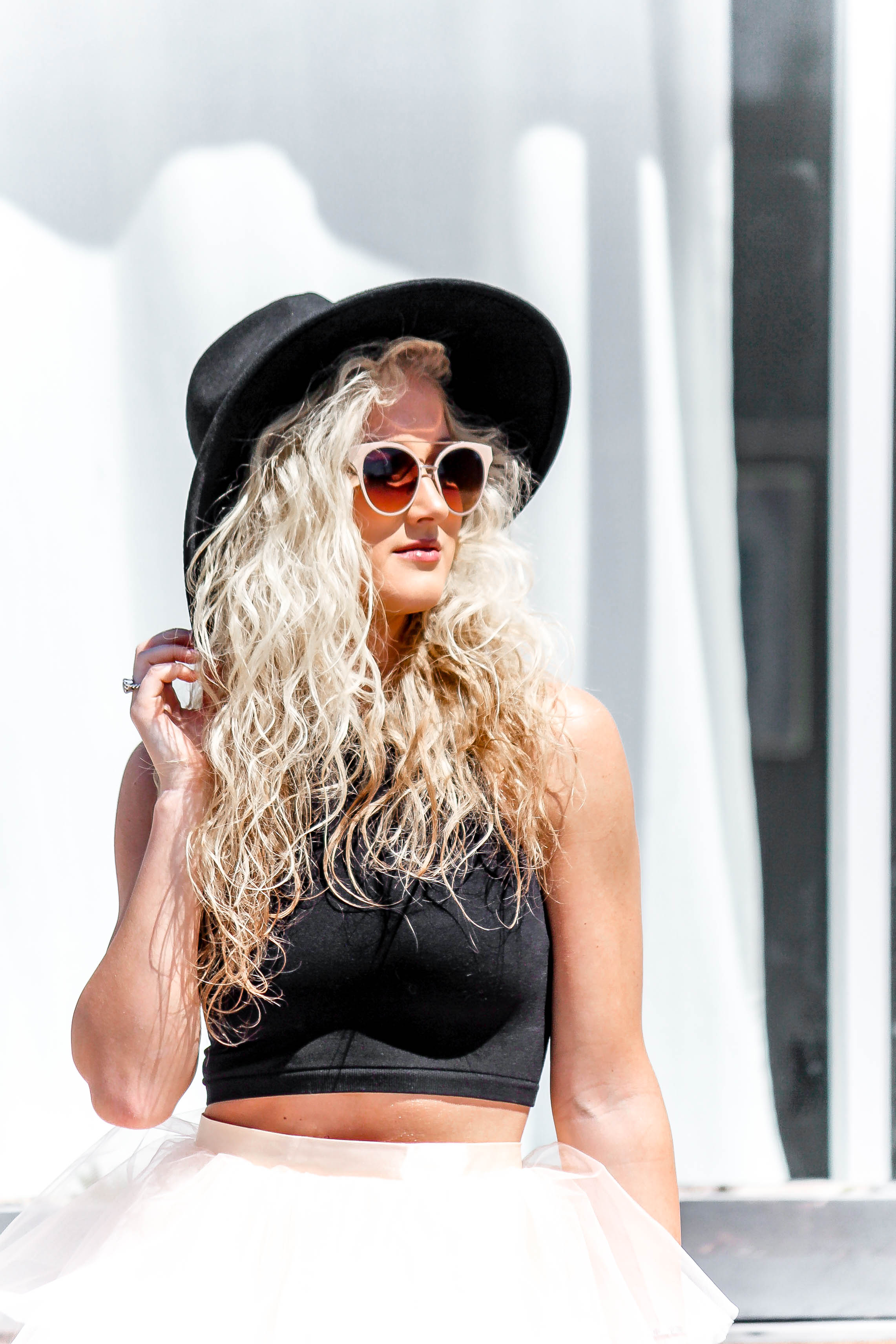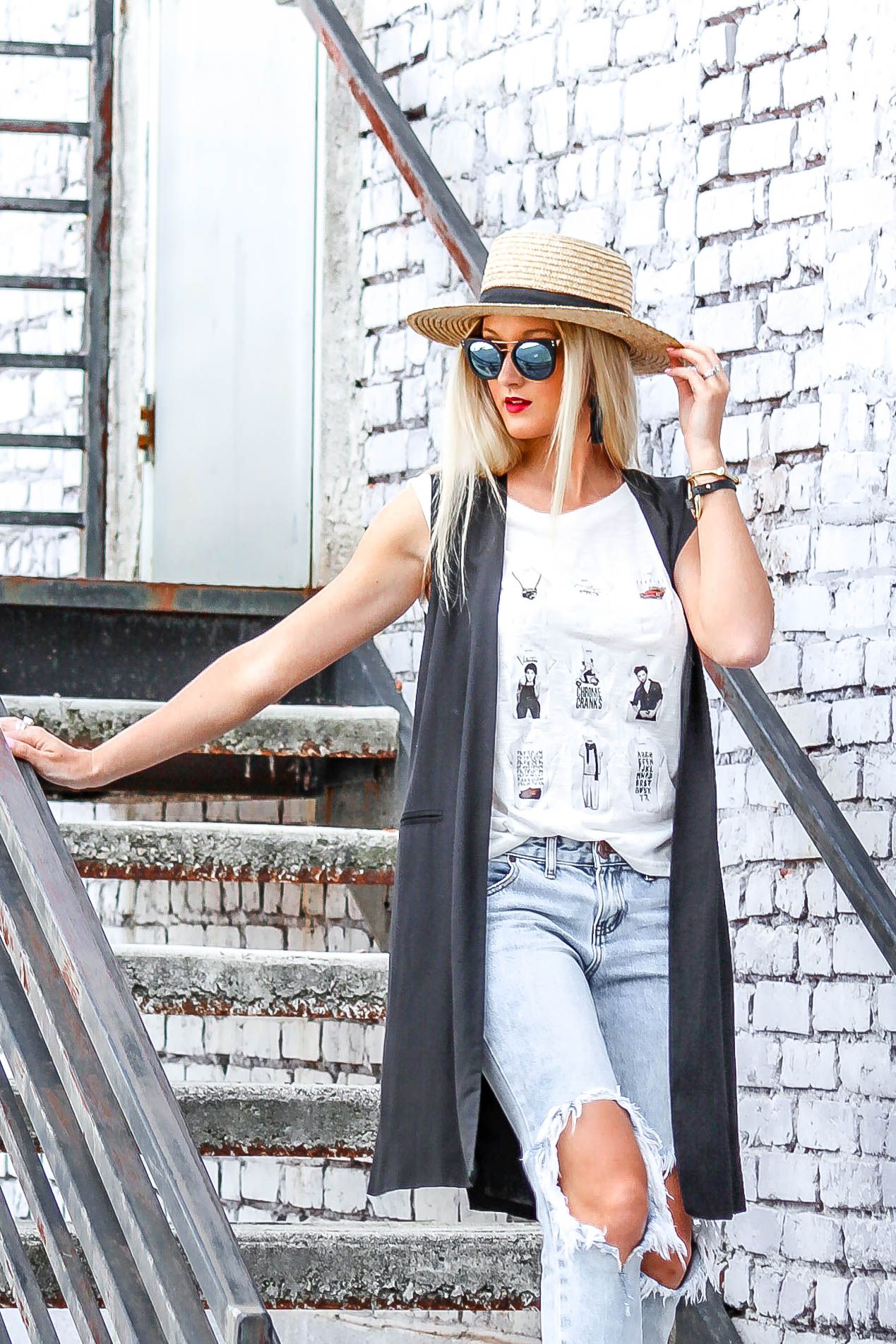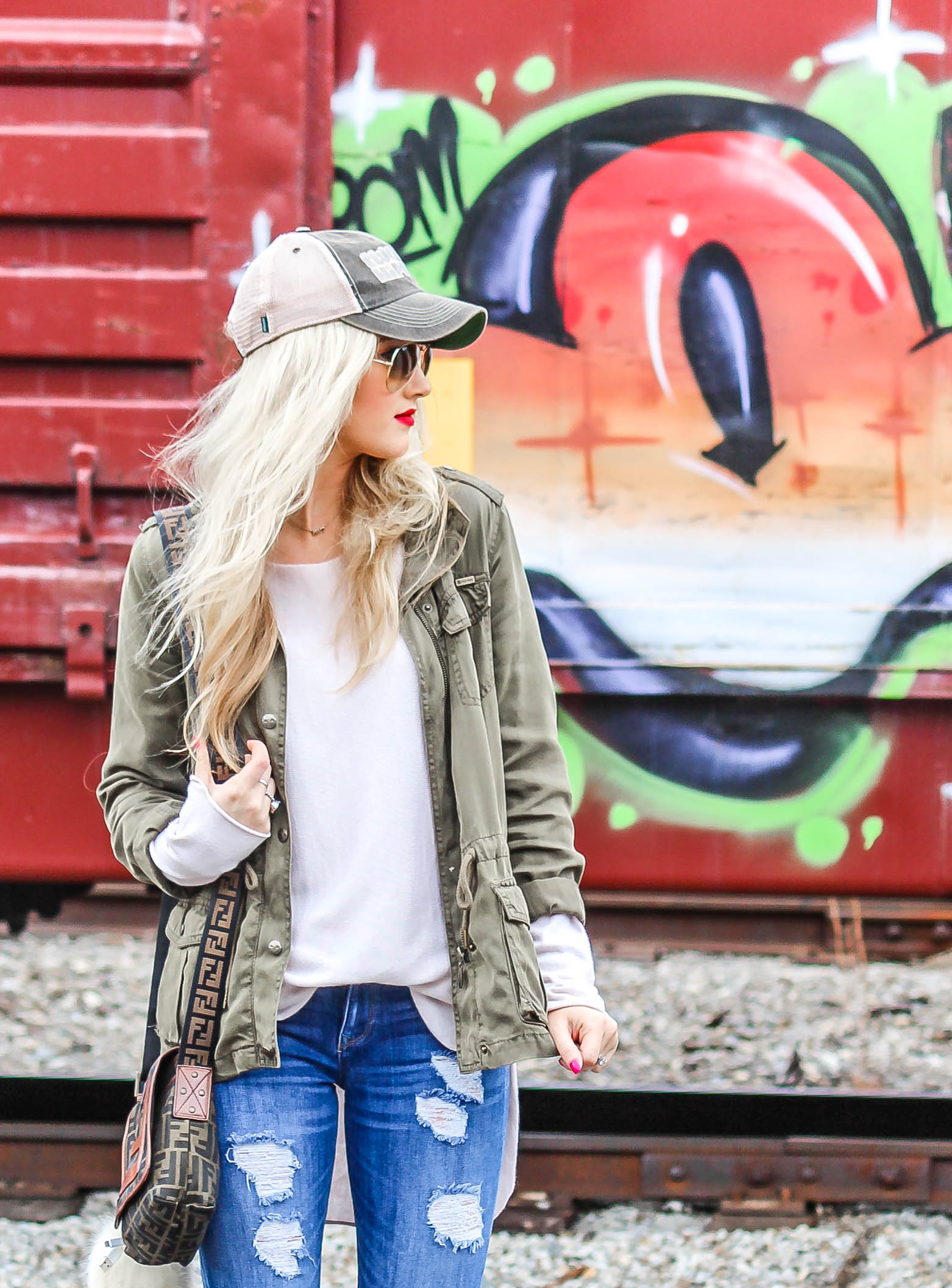 One of the biggest misconceptions that I am constantly hearing is, "Yeah, but you can pull off a hat – I cannot." I'm calling BS on that one, ladies! That is so far from the truth, so I want to share with y'all my top 5 tips on HOW and WHY to become a hat person:
1. First and foremost, you must remember that confidence is key. Many people think they cannot pull off a hat with a cute outfit because they just simply lack the confidence they need to rock the look. Once you add a hat to your #ootd, I guarantee that you will instantly feel a boost of confidence and really like the way that your outfit looks. Your overall style for that day will make a statement and your outfit will look (and feel) more complete.
2. Dirty hair days. We all have them! There's no time to shower & fix your hair + what if you're out of dry shampoo? You have 3 choices: Shower/style your hair & be late to the next appointment, try to let the dry shampoo work its magic if you have some on hand (with a chance that your hair ends up looking terrible), or quickly throw on a hat & ensure that you still look amazing + you will be on time. Your hats will instantly become your best friends – trust me on this one. They have been my saving graces way too many times to count, and the best part of all is that they usually make your outfit even more fashionable than when you weren't wearing one.
3. Pick a hat that fits correctly. Some of them tend to stick up too far on your head, some are too small/too big, and some flop down in your face so much that you cannot even see where you are walking LOL. I typically wear my hats either on the back of my head tilted up or fully on my head where it covers most of my forehead.
4. There are so many ways to style your hair when wearing a hat! I usually wear mine all down (curled or straightened – even sometimes my natural curls), in a low (really) messy bun, or in a low, loose ponytail or side braid. If I am in a huge hurry, I'll wear the super messy bun because that's my quickest option, or if my hair looks okay down at the moment, I'll just leave it all down & throw a hair tie in my purse for later in the day. *Pro tip: When wearing a hat with your hair all down with curls, tease the roots of your hair just a bit before putting the hat on. This creates a fuller look even on the dirty hair days, and will keep the hair in place longer to keep the style that you like. I sometimes even gently tease the bottom pieces of my hair that hang out from the hat in order to create a fuller, thicker look.
5. Be sure not to over-accessorize when wearing a hat. You'll still make an effortlessly stylish statement when wearing a well-balanced ootd.
6. Dress it up or down. Y'all know that I love versatility in my wardrobe. Most hats, you'll be able to dress up or down which is key. I try to keep my hats pretty neutral so that I can mix & match them with multiple outfits, but of course, it's fun to also have a few pops of color in a couple of them!
7. You can wear them year round! I love beanies too, but most materials that beanies are made out of are strictly for the colder months. Most wide-brim and floppy hats, you'll be able to wear them year round. You can even pair some of the felt-material hats with cut-offs or a cute spring dress for this particular season! I do try save my super wintery, wool hats for the cooler weather, but other than that, most hats you can mix & match throughout the entire year – especially ball caps. There's something about the satin, suede and leather ball caps these days that will take both the dressier and athleisure outfits to the next level. I've actually got this one in my cart right now!
---
Now, I KNOW y'all are dying to start shopping cute hats right away 😉 so I went ahead and linked my favorites from Nordstrom, H&M and Asos below. Happy shopping pretty ladies!

xo, P