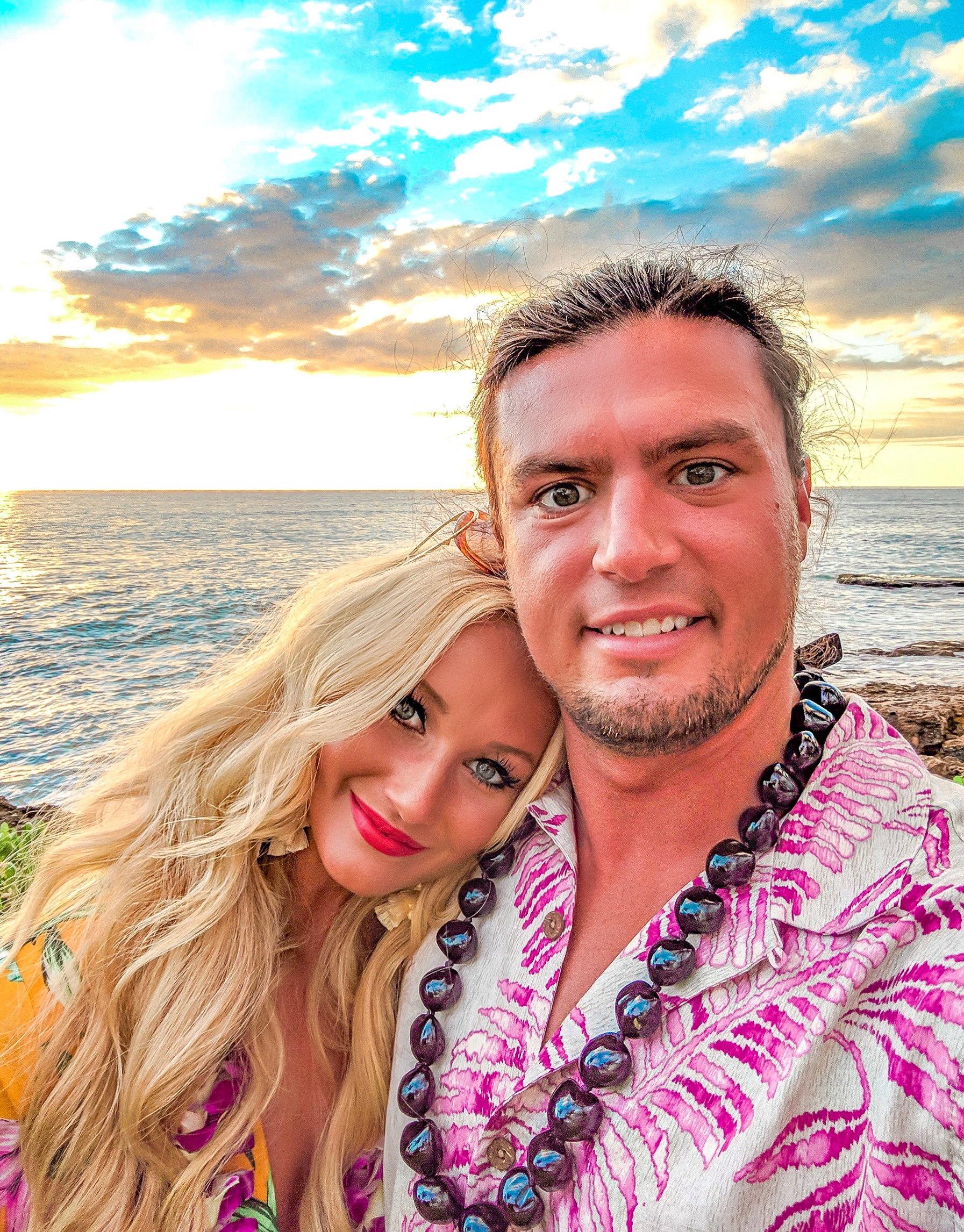 TJ and I recently traveled to Hawaii for vacation, and it was absolutely amazing! It had been a place on our bucket list for years, and we knew we wanted to visit before starting a family. I had been to Oahu when I was in middle school, but TJ had never been to Hawaii at all so it was a must see for us! We didn't realize it until we got there, but this vacation was actually the first trip (just the two of us) since our honeymoon over two years ago! Over the past couple of years, we have always traveled with family or friends as well, so it was nice getting away just the two of us again. We loved the special quality time!
We split our 10-day trip in half between Maui and Oahu (travel guide for Oahu coming soon). The first five days, we stayed in Maui, and WOW. Just wow! It is officially one of my all time favorite places I've ever traveled to. It's an absolute dream, and everything there is so beautiful! The natural beauty of the entire island is like nothing I've ever seen before. It's truly breathtaking! The relaxing beaches, fun adventures, and warm aloha spirit from Maui locals made us quickly fall in love with this tropical destination.
I got so many questions from you all during our stay, so I've gathered up all details of our trip to share with you! We personally didn't do a lot of planning beforehand because we had friends tell us that Maui is a place where the unexpected adventures are the best part of this island, and I couldn't agree more. Usually, I'm such a planner for vacations like this one, but we just took it a day at a time and made plans for each day as they came to us. That being said, there are a few restaurants and adventures that I would highly recommend when you visit Maui. Below, you'll find where we stayed, shopped, ate, and other must-dos:
Where we stayed:
We stayed at the Andaz Maui, and it was absolutely incredible! Upon arrival, we were greeted with leis and a refreshing lavender drink (that TJ fell in love with!). From the moment we walked into the Andaz, we felt right at home! The entire property feels so peaceful, calm and serene. It's an instant escape from reality, and your worries just melt away! Since we arrived on TJ's 30th birthday, the staff at the Andaz had surprised us with a beautiful fruit and cheese board and a nice bottle of prosecco to celebrate. We were thrilled — it's the little things like this that made this property really stand out from the rest!
The Andaz offers the most amazing views of the sunrises and sunsets over the ocean, and the beach in front of the property is total perfection — not too crowded, calming waves, plenty of room to walk the beaches or lay out under a cabana. There are also 5 pools on property, 3 being ocean-view infinity pools. We spent a lot of time in those, and we also enjoyed the adult-only pool — it was super relaxing and laid back. At the pools, there are cabanas with lounge chairs and towel service and waiters/waitresses to bring you food or drink.
The hotel offers snorkeling adventures, free snorkeling equipment, tons of amazing restaurants (see below), GoPro rentals, beach activities and more. The property is also located in the heart of Wailea, which is a prime location for more restaurants and shopping centers. We were beyond pleased with our stay at Andaz Maui and will definitely be back for another visit in the future. I highly recommend staying at the Andaz, should you book a trip to Maui in the future!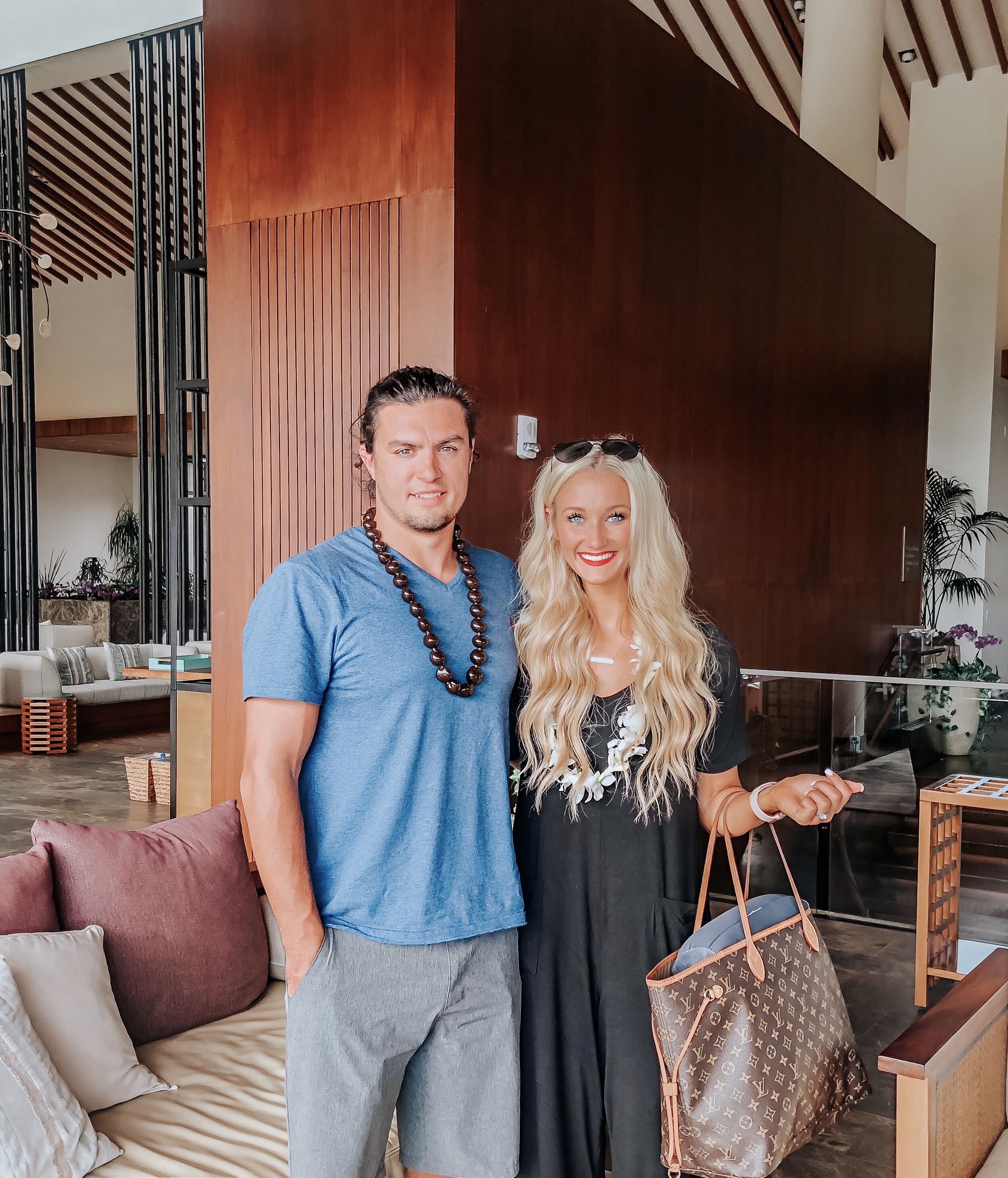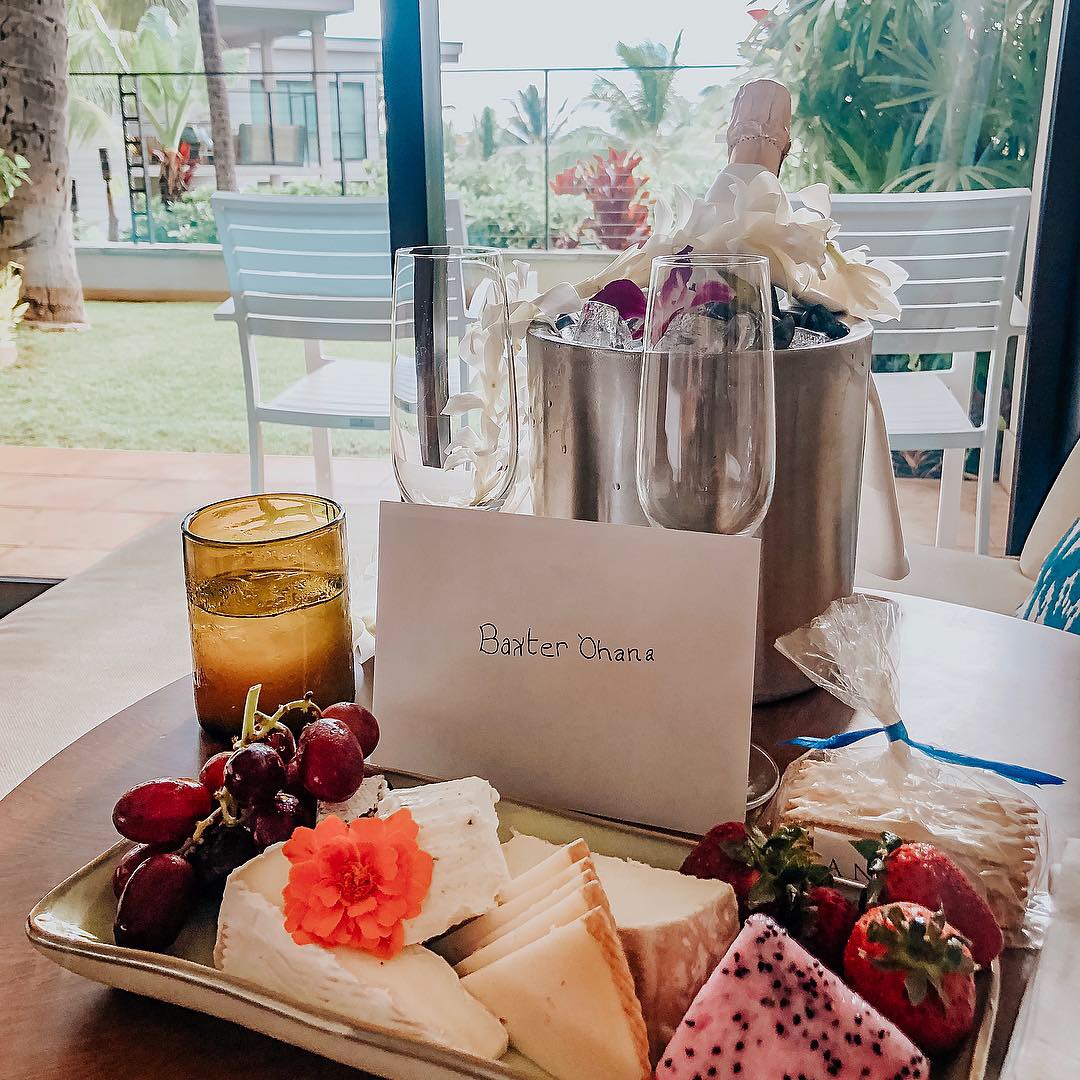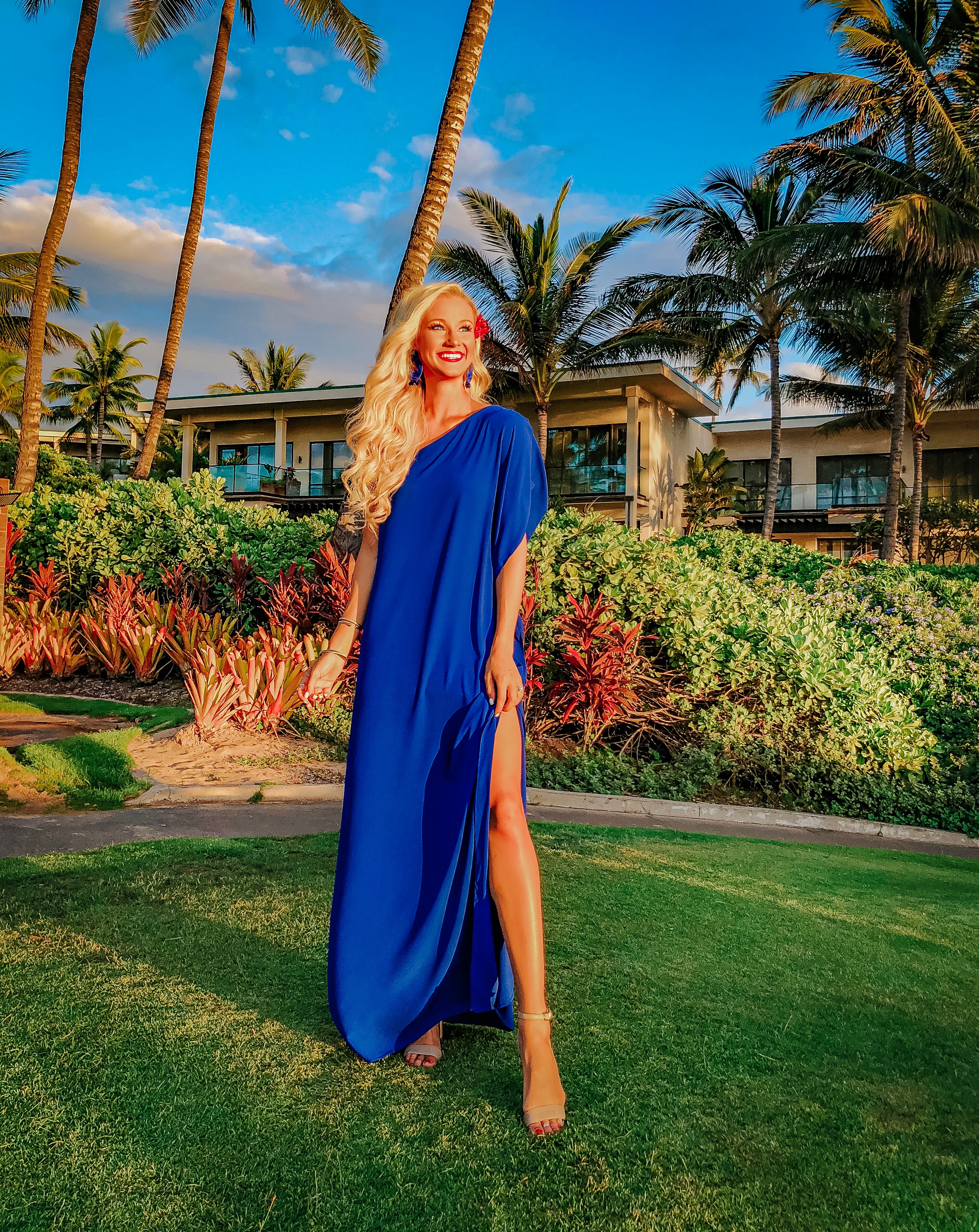 Food + Drink:
Maui offers some of THE best cuisine we've ever had! Sharing our top favorites below, so add them to your Maui bucket list. 🙂
Ka'ana Kitchen: All the restaurants on property at Andaz were incredible (would highly recommend them all!), but I'd have to say that Ka'ana Kitchen was our favorite. It's open for breakfast, lunch and dinner — we ate breakfast here twice! During our first visit, we tried the breakfast buffet and it was amazing! We had so many options of farm-fresh, authentic Hawaiian dishes, as well as pastries and bagels. During our second visit, we ordered off the breakfast menu and shared the Cinnamon Roll Pancakes, and oh my goodness!!! They were to die for. My mouth is still watering just thinking about them!
The Monkey Pod Kitchen: Our friends, Hunter & Cameron, recommended this restaurant to us, and we are so glad we tried it! Hawaii is known for their mai tai cocktails, and I have to say that the Monkey Pod Kitchen hands down win the award for best mai tai in Hawaii! If there's one thing you have to try, it's this drink! Oh, and the Hamakua Wild Mushroom & Truffle Oil Pizza … it was SO good.
Ululani's Hawaiian Shaved Ice: You'll find shaved ice places all over the islands of Hawaii, but Ululani's in Maui was the BEST hands town. Trust me on this one … we literally tried 6 or 7 different shaved ices places between Maui and Oahu, LOL. This one was TOP notch (they even give you the option to add ice cream to it #yum).
Adventures:
Must-dos & must-sees …
Road to Hana: If you've never heard of Road to Hana, it's a long, extremely curvy road (620 curves to be exact) beginning in Paia Town and extending into the town of Hana. This is an absolute must-do and should be one thing at the top of your list when visiting Maui. Keep in mind that this adventure could take a full day if you plan to make it all the way to Hana Town, but it's totally worth a day of your vacation. On the drive, you'll see tons of natural waterfalls, lava rock caves, black sand beaches, local businesses, hiking adventures, amazing rainforests and spectacular island views. I've never seen such natural beauty!
I highly recommend renting a jeep and taking the top off of it for the ride. The drive is full of hairpin turns and one-lane bridges (59 bridges total), so for someone like me who easily gets carsickness, I was afraid of how my body may react. But I'm here to tell you that if you just take some nausea medicine beforehand, take the curves slow and stop for breaks throughout the drive, then you'll be totally fine. I didn't get carsick even once, which I was shocked about! I also recommend bringing a cooler full of snacks and drinks to keep in the car, plus an extra change of clothes. We wore our swim suits and coverups with flip flops, but also brought a pair of dry clothes to change into at the end of the day.
If there's one thing you MUST do when planning for the Road to Hana, it's to download the Shaka Guide app — worth every penny. If you don't follow the guide in the app, you'll likely miss some of the best stops and the beautiful sights throughout your drive. It's also very beneficial to have so that you know where to stop for food and for bathrooms along the way. The app made our drive SO much more enjoyable!
We made so many wonderful memories on the Road to Hana, and the beautiful views will forever be etched in my memory. This was by far one of my all time favorite adventures we've done together as a couple!
Windsurfing / Kitesurfing: If you're into water sports at all, I definitely recommend trying your luck at windsurfing or kitesurfing. And even if you're not up for trying it yourself, I recommend heading over to Hookipa Beach to watch the surfers. TJ had tried windsurfing on our honeymoon a couple years back, so this trip, he was dying to try kitesurfing. We found an incredible instructor, and by the end of the day, Teej was kitesurfing all on his own. He personally enjoyed this more than windsurfing, but that may just be personal preference. It was so neat to watch him succeed at this on his very first day learning! Kitesurfing is no joke, but it looks like so much fun! Next time, I'm definitely going to give it a try for myself. 😉
Scuba Diving: Teej and I are certified in scuba diving, so we knew that we wanted to dive while in Maui. We dove at the Molokini Crater and a sweet little area called Turtle Town, where we saw two massive sea turtles, lots of fish, eel, manta rays, and barracuda. It was incredible! If you're into diving, definitely check out these two locations. Someone in our group even saw a shark near Molokini!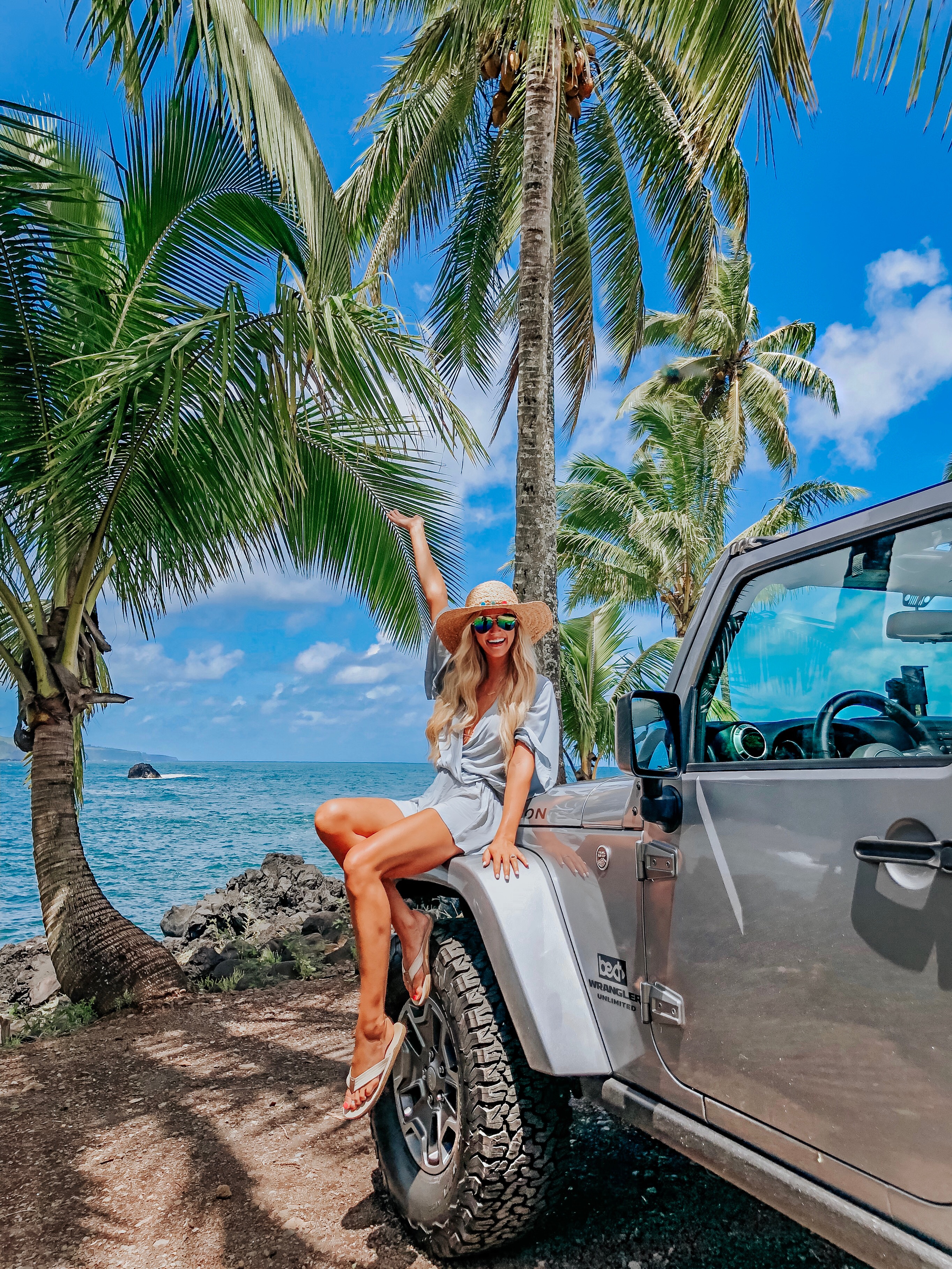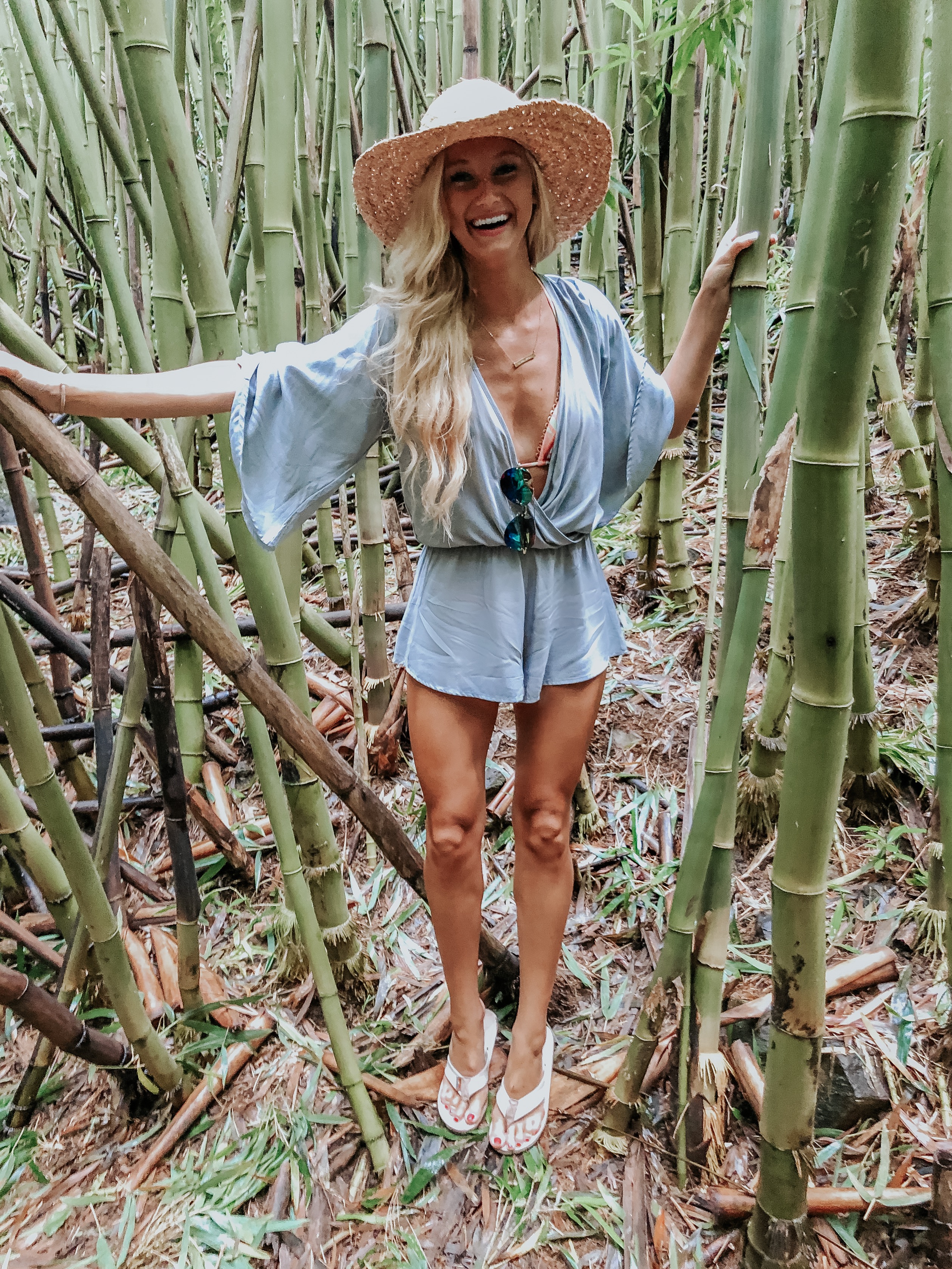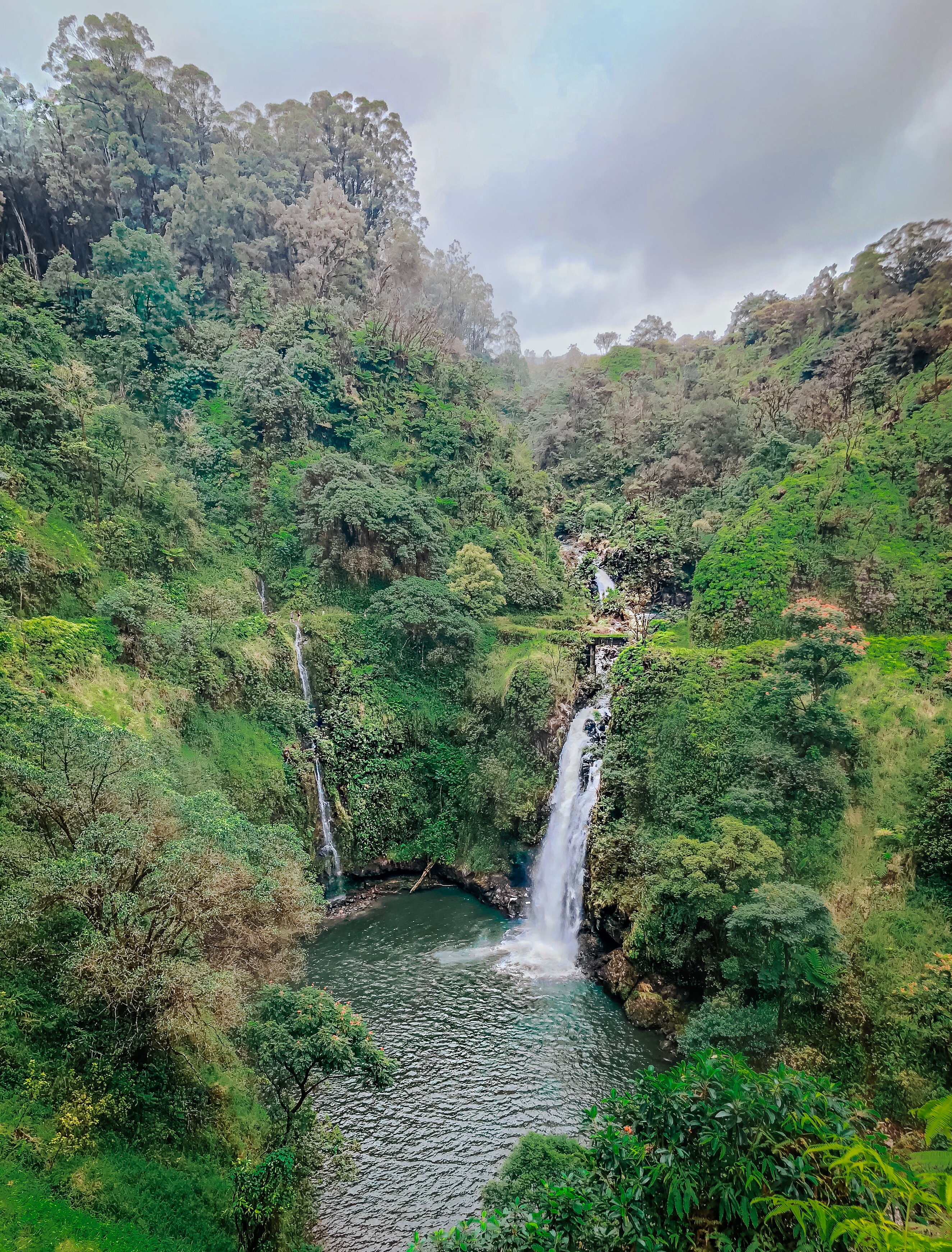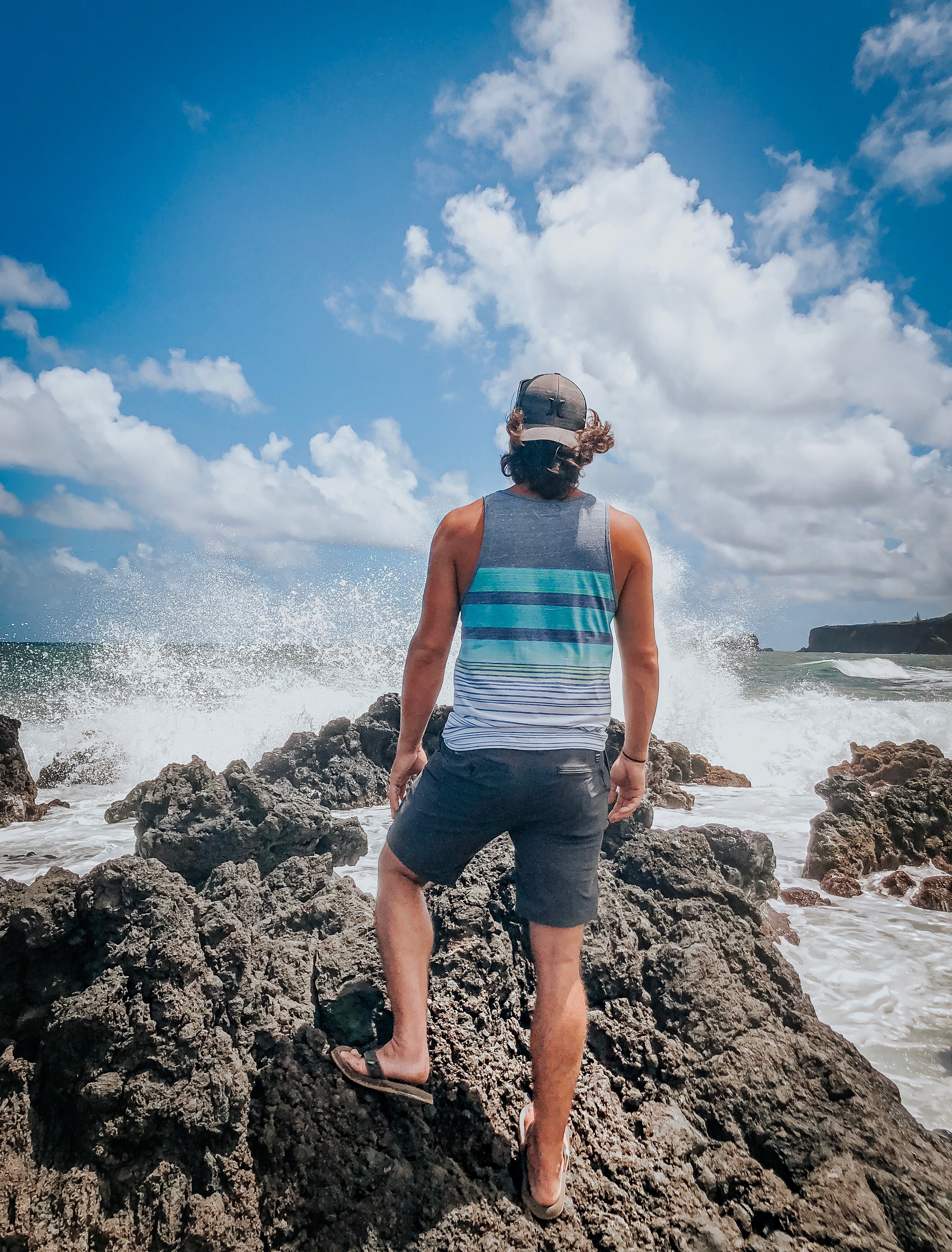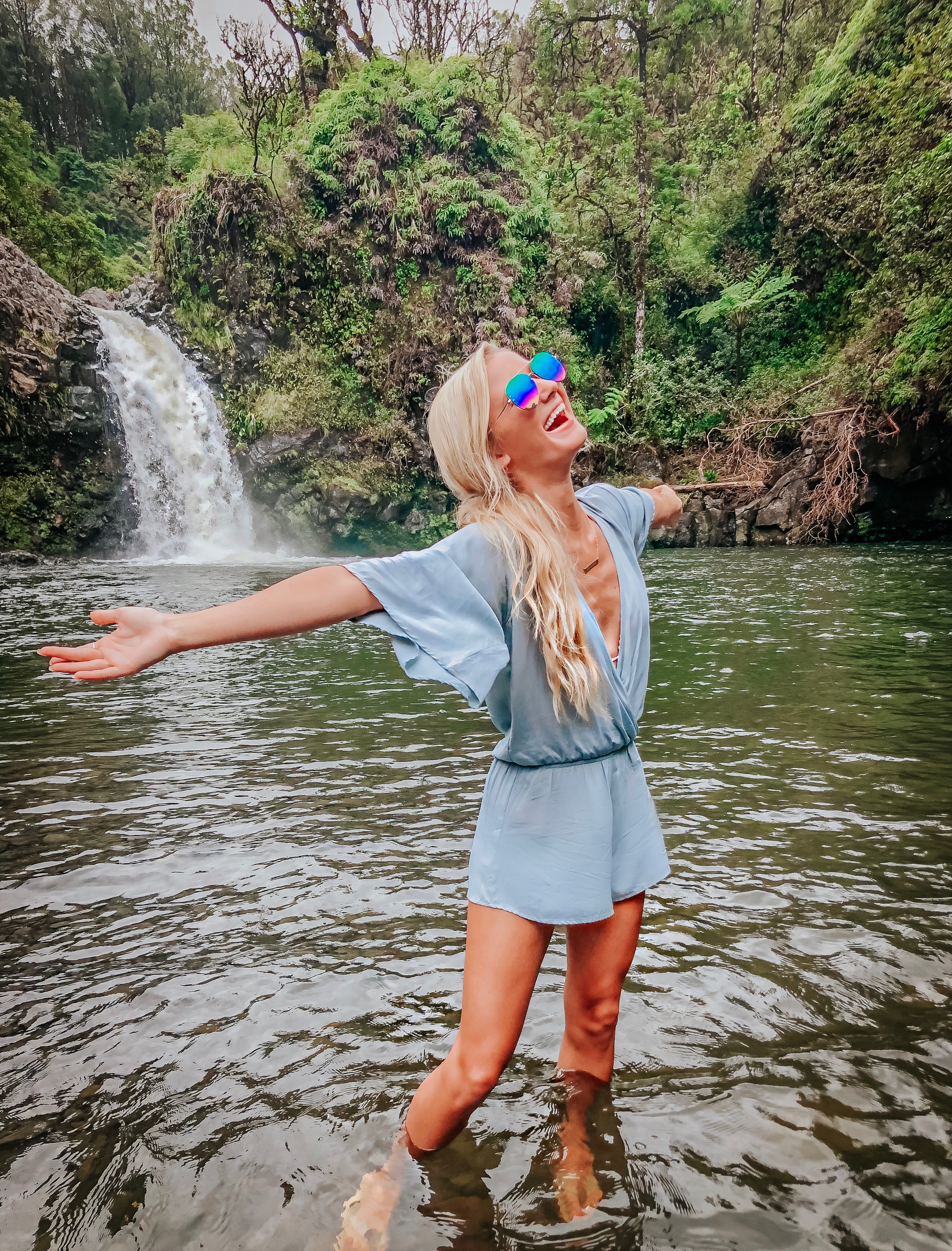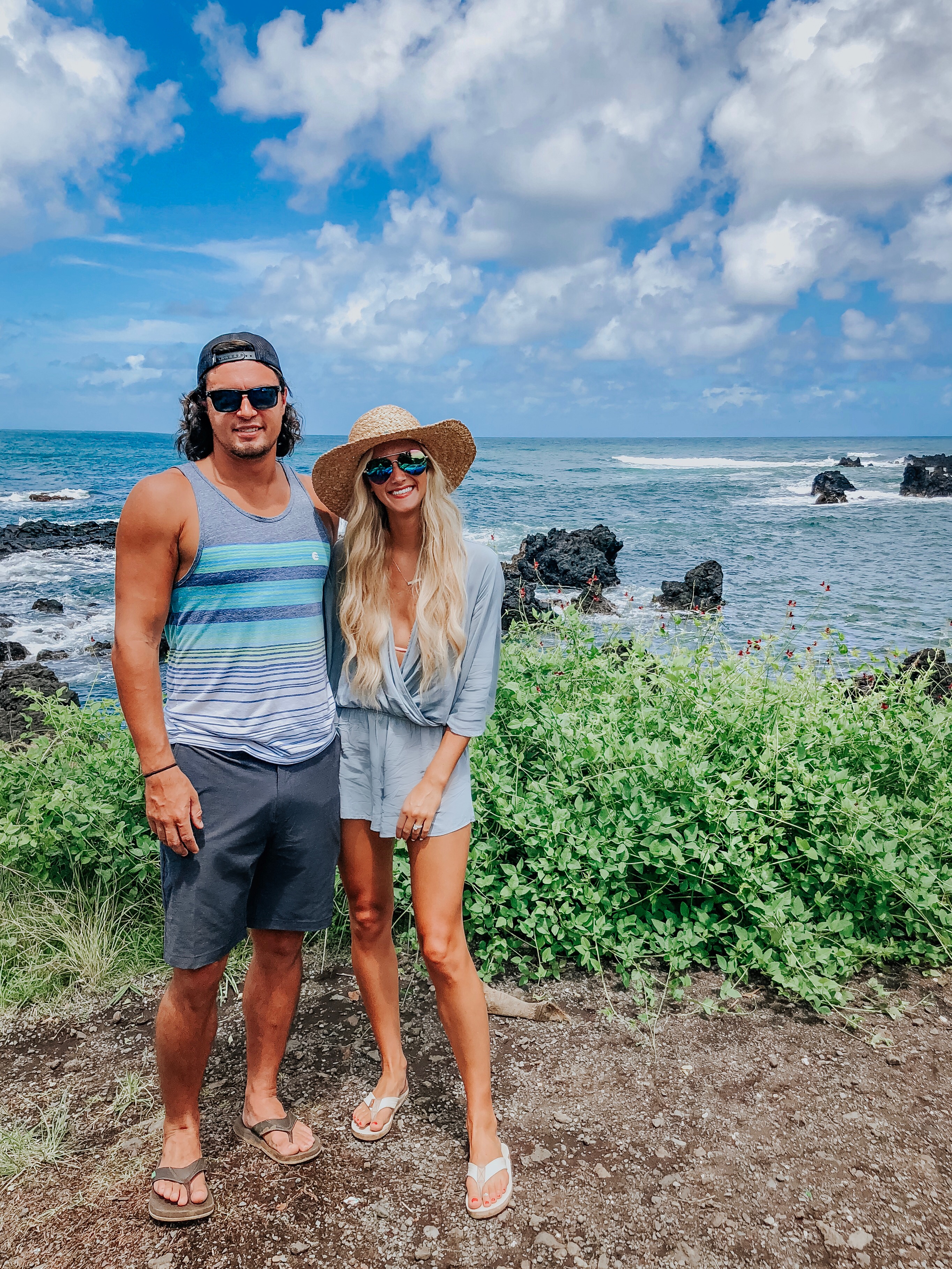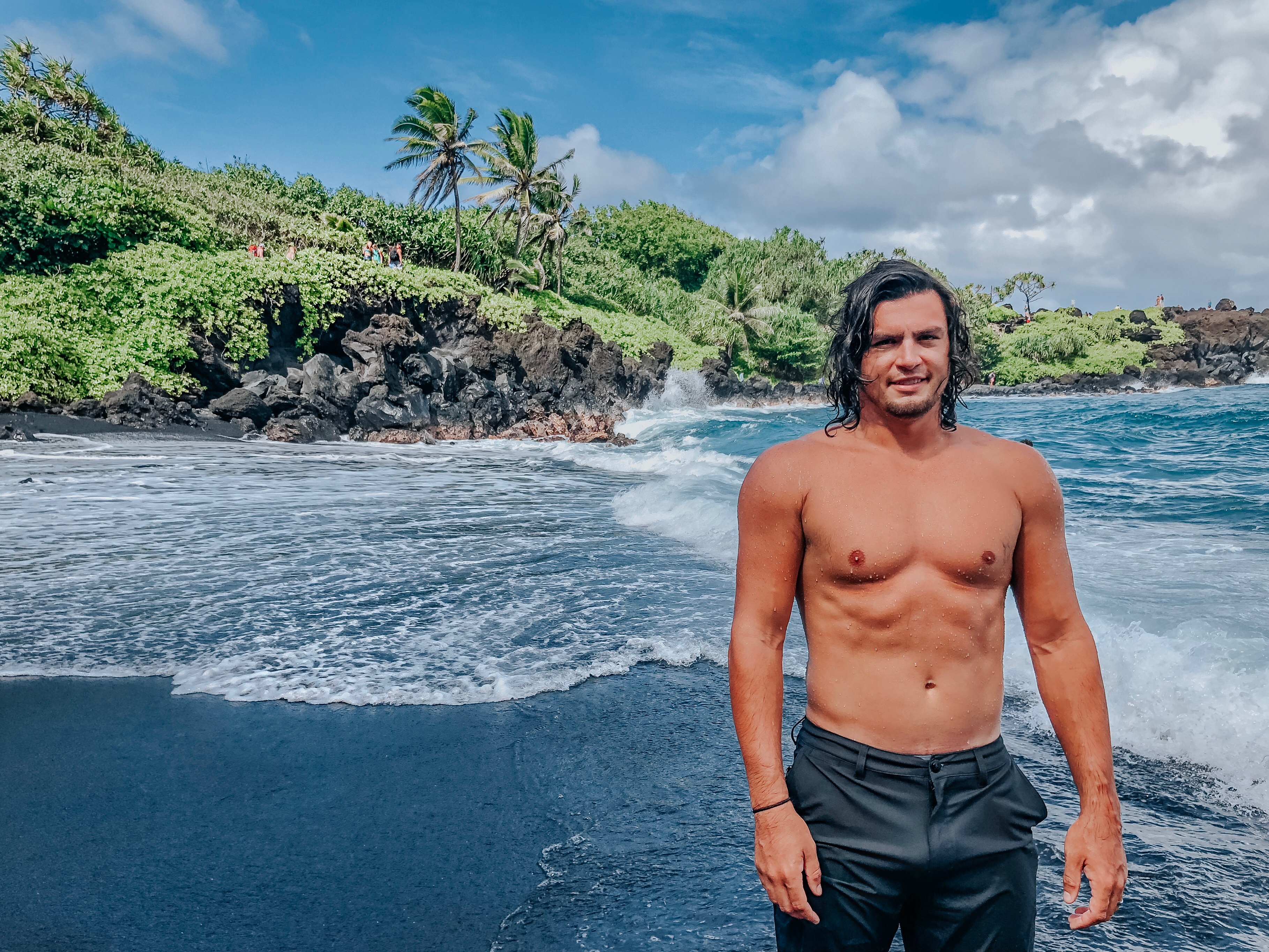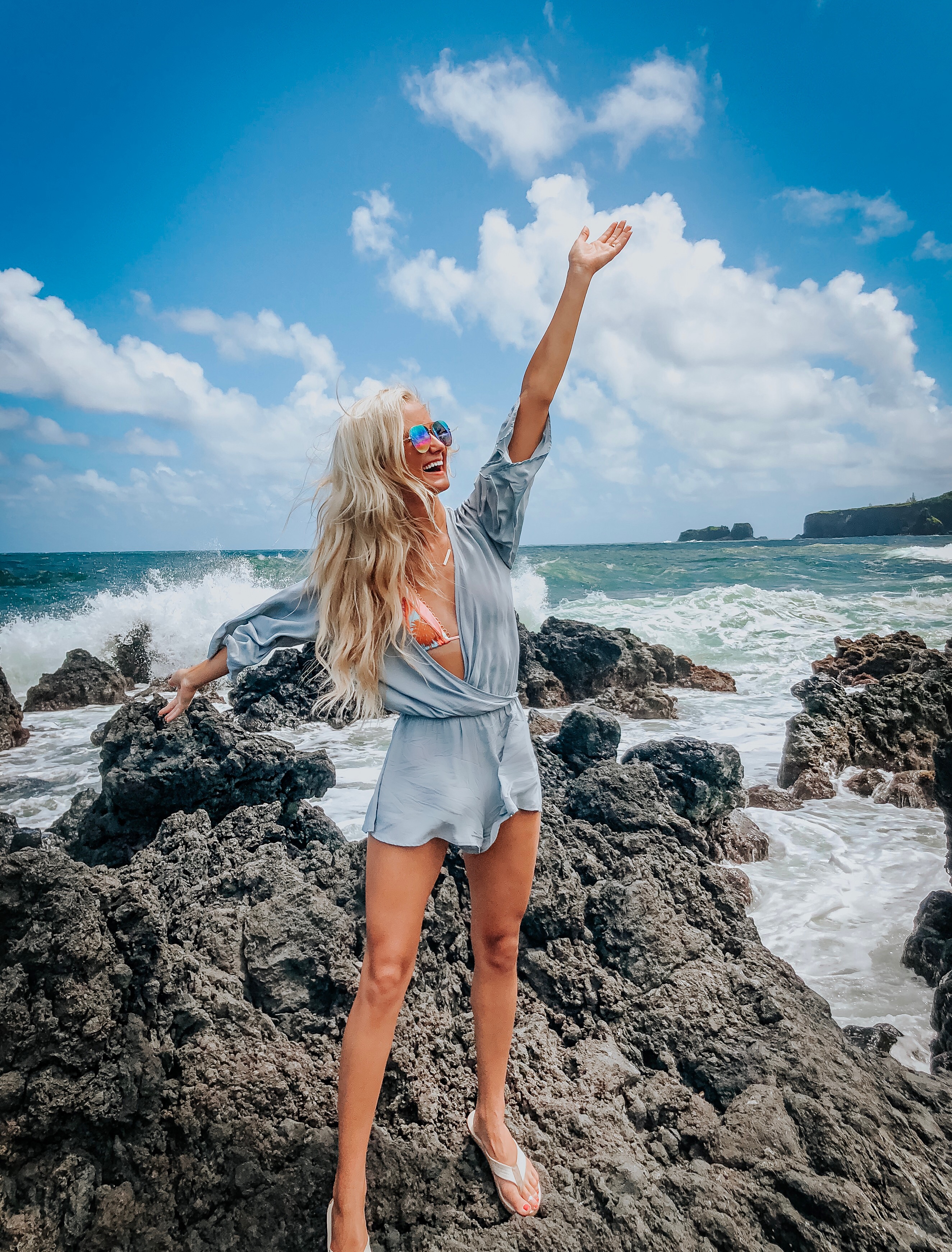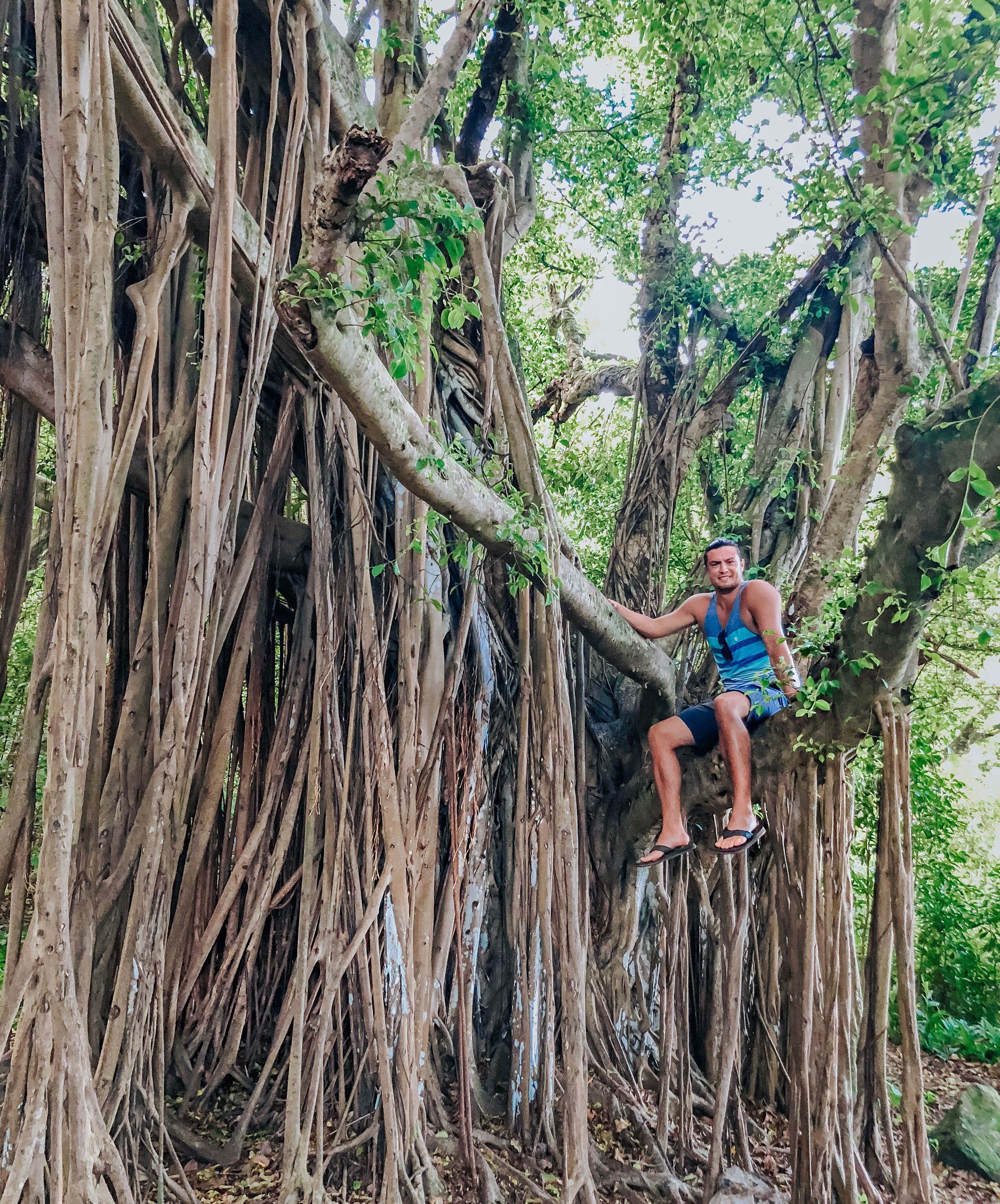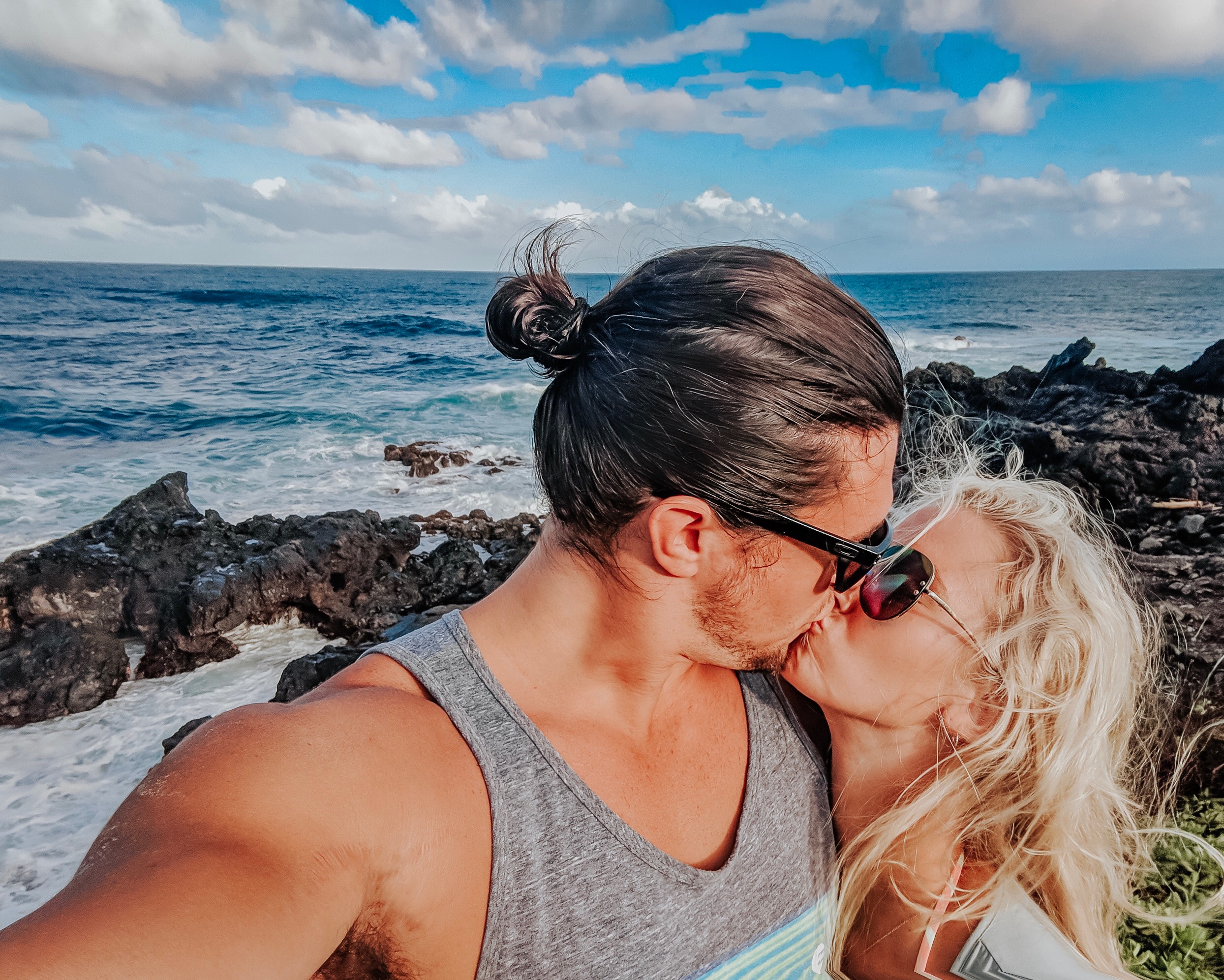 ---
On day 5 of our trip, we left Maui (with full hearts and warm aloha memories) and headed straight to our second leg of the trip in Oahu. I'll be sharing a part 2 of our Hawaii travel guide soon, so stay tuned!
xo, P
*Thanks to the beautiful Andaz Maui for hosting our stay. As always, all opinions are my own.