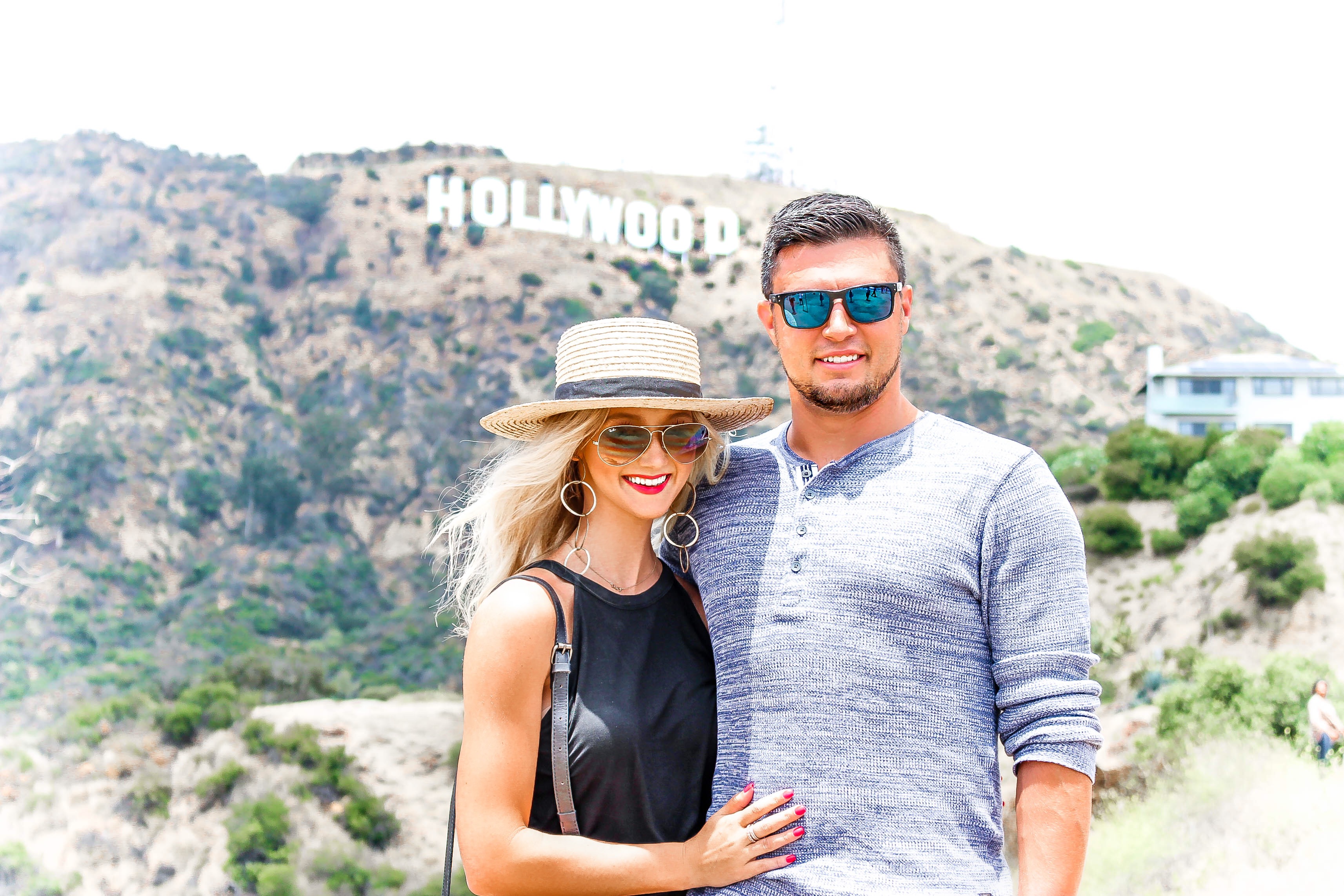 I'm sure most of you already know that I was in LA all last week because it was all over my IG Stories, so I've rounded up a few of the photos that were taken on our trip to give you all the scoop on where we ate, visited & shopped!
Before this trip, I had only been to LA once before for like a half of a day, so I was excited to head back there for a whole week with Teej and some of our closest friends for a little vacay action. Before the trip and while I was there, so many people asked if it was for work or just for vacation, and thankfully I can say that the trip was purely for our enjoyment and no work was involved (for the most part — it's hard to turn everything off sometimes ha!). It was so nice & refreshing to actually get away with my husband for an entire week and not have to worry about a bunch of deadlines or the next photo shoot of the day. I even took a whole 5 days off from blogging here on LNL – which felt so strange (and somewhat difficult) to me – but it was necessary and now, I'm more inspired and more ready than ever to get back into the swing of things to provide you all with the best content that I can come up with. I truly missed being on here with you all, but thank you so much for being so understanding while I took a few days off for vacay!
Before we get back on track with all things LNL, fashion and beauty, I want to share just a few pictures and moments from our trip that really stood out to me, and hopefully, the next time you visit LA, you'll be able to take some of these ideas on the trip with you!
*PS – Most of these photos are from my iPhone, so I apologize if the quality isn't great on some shots.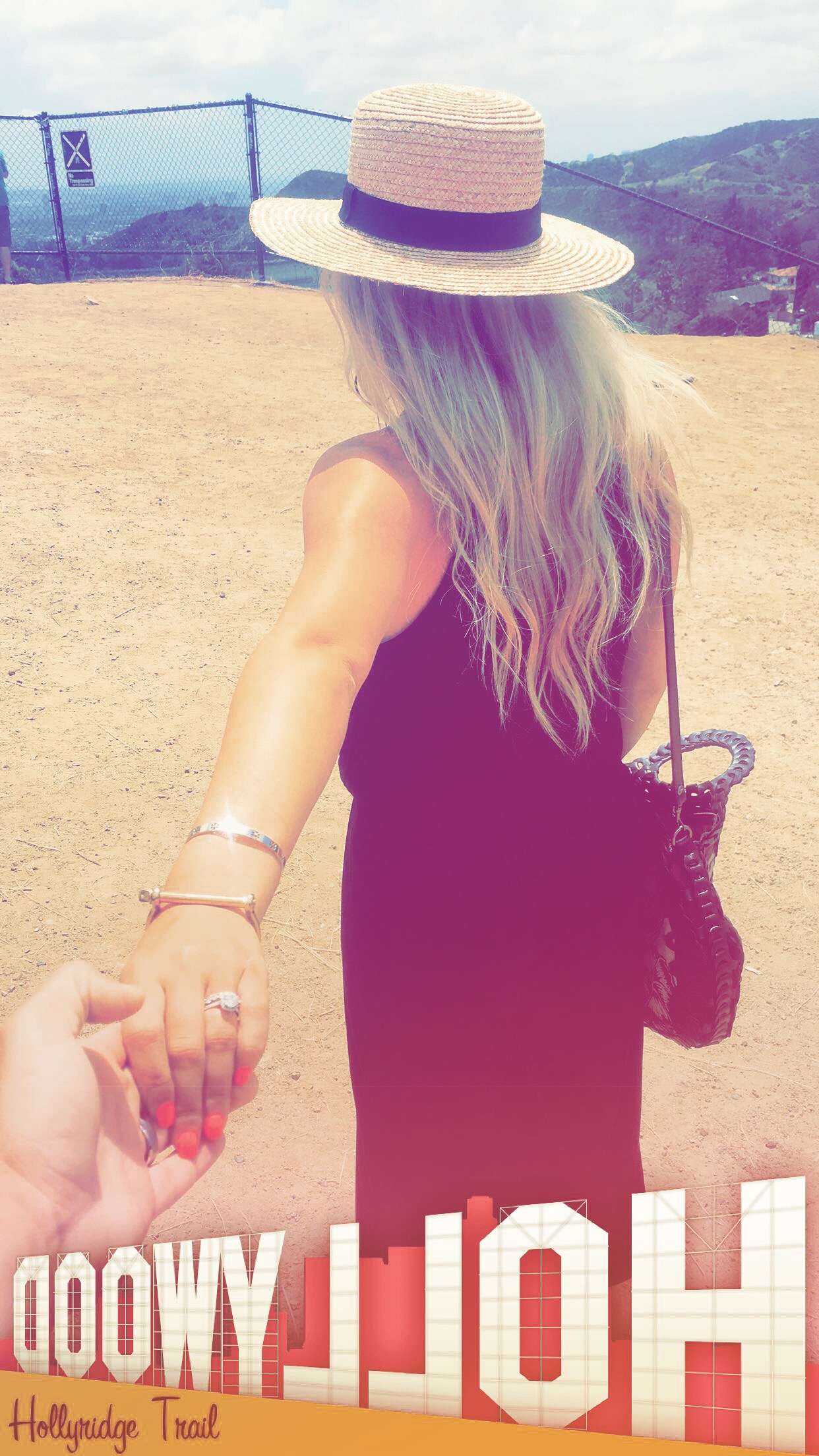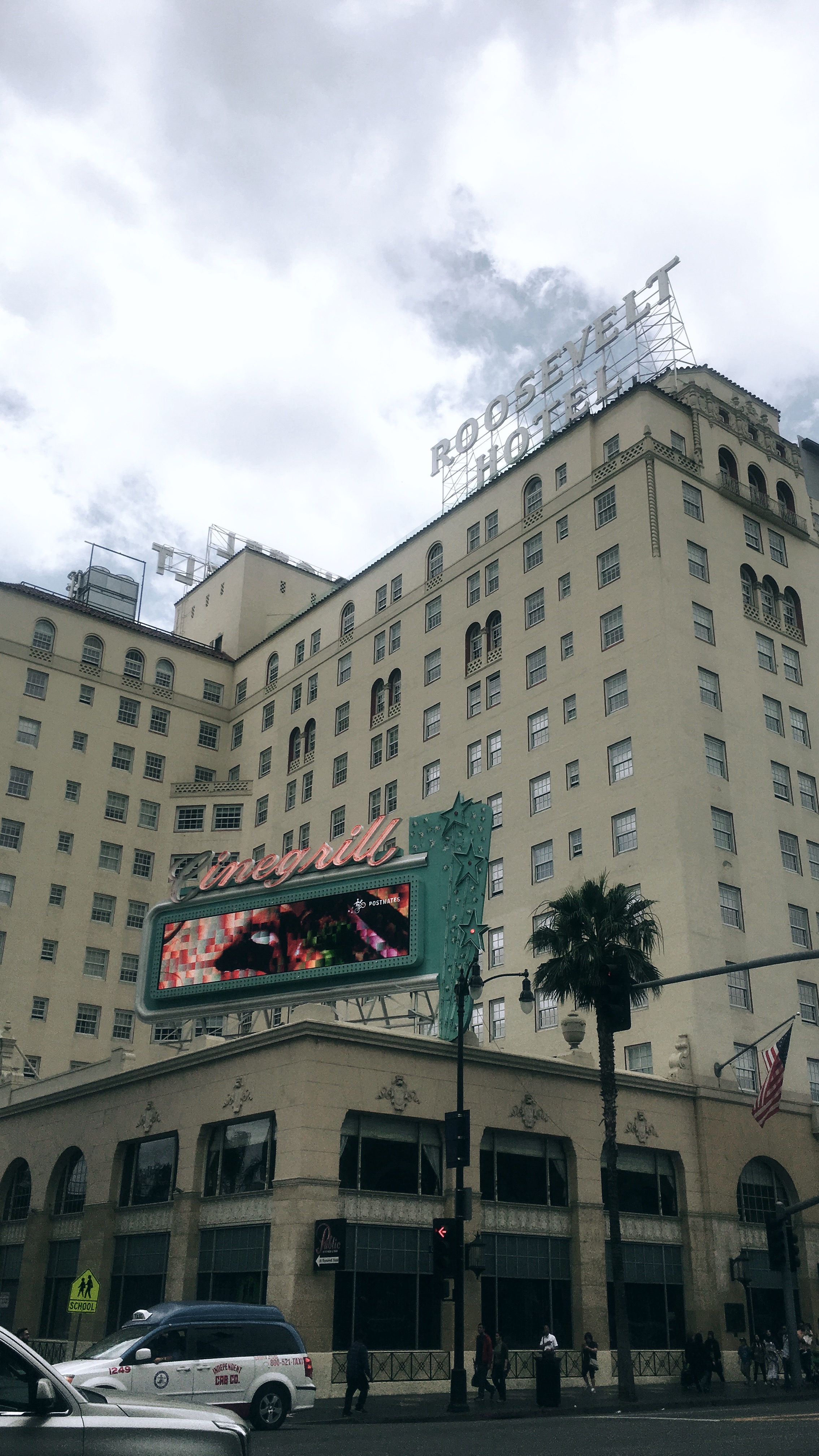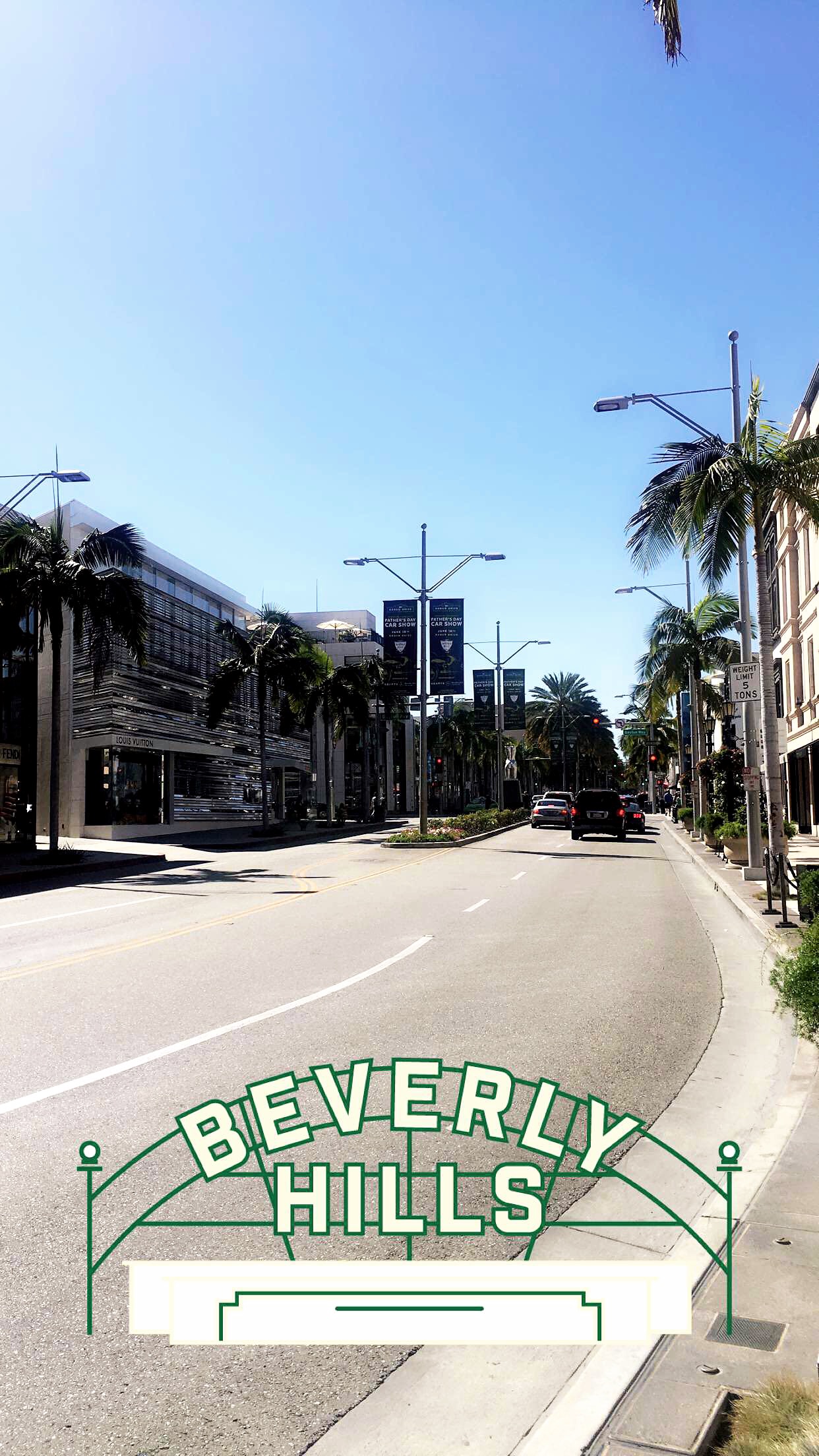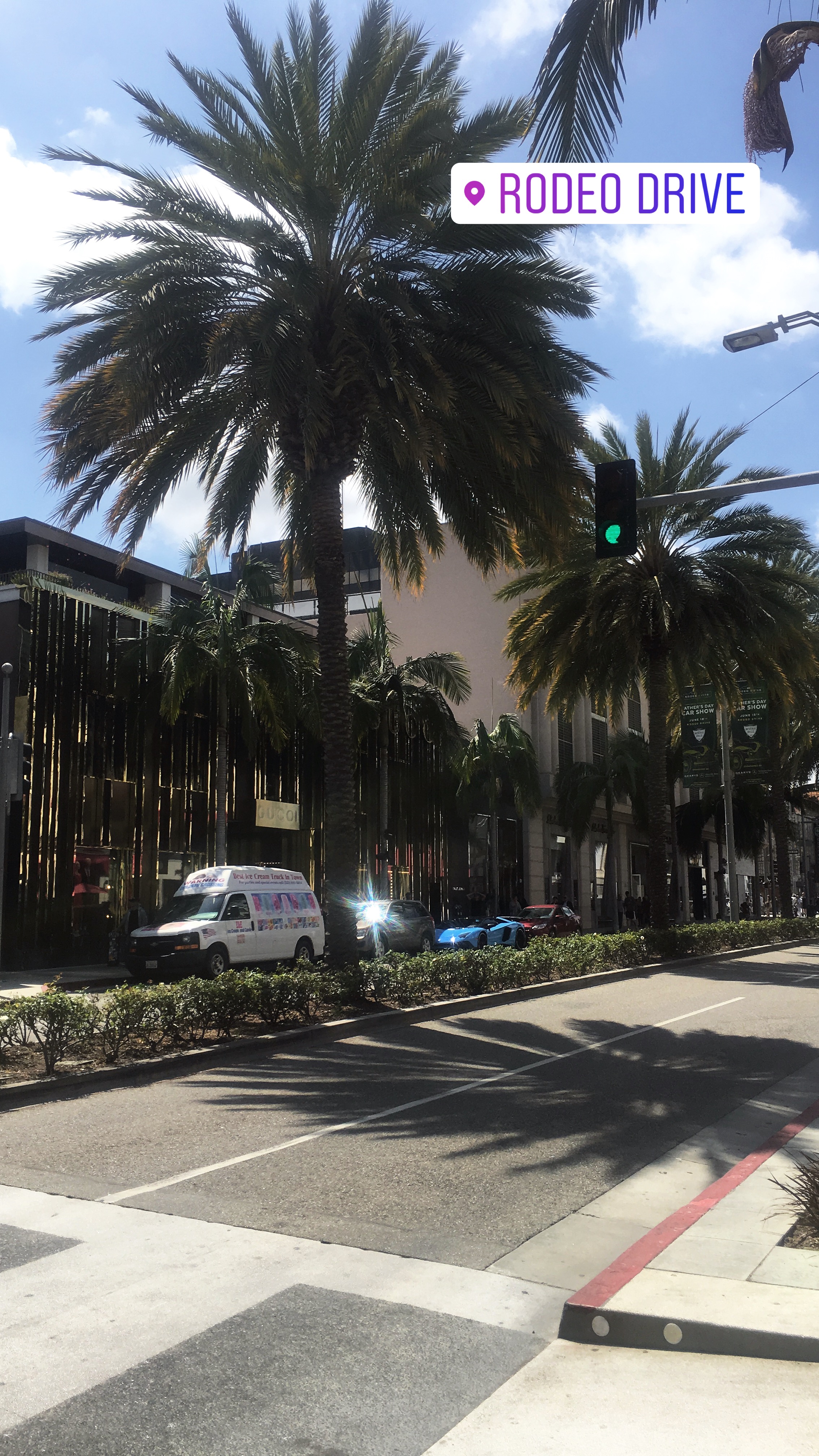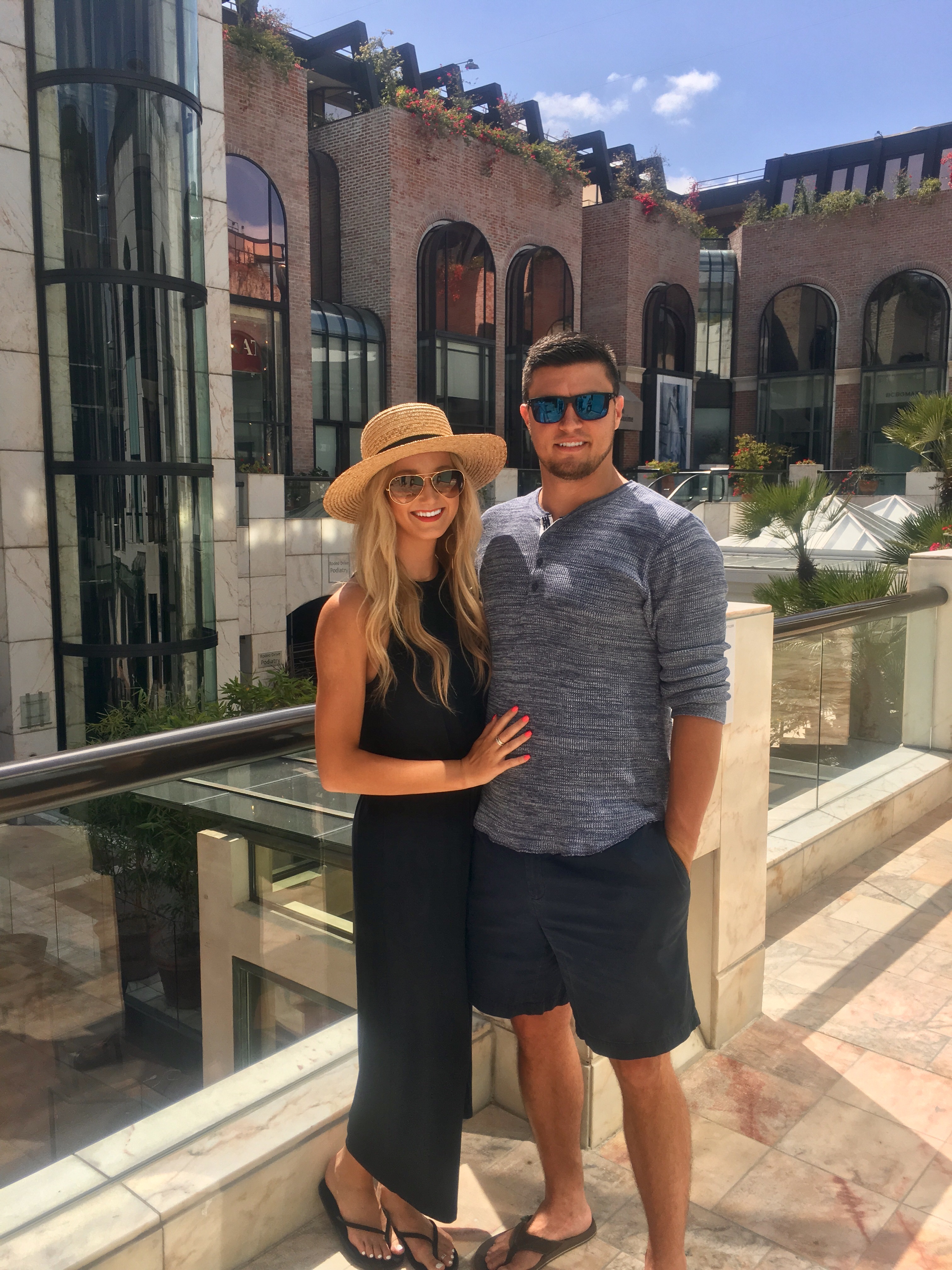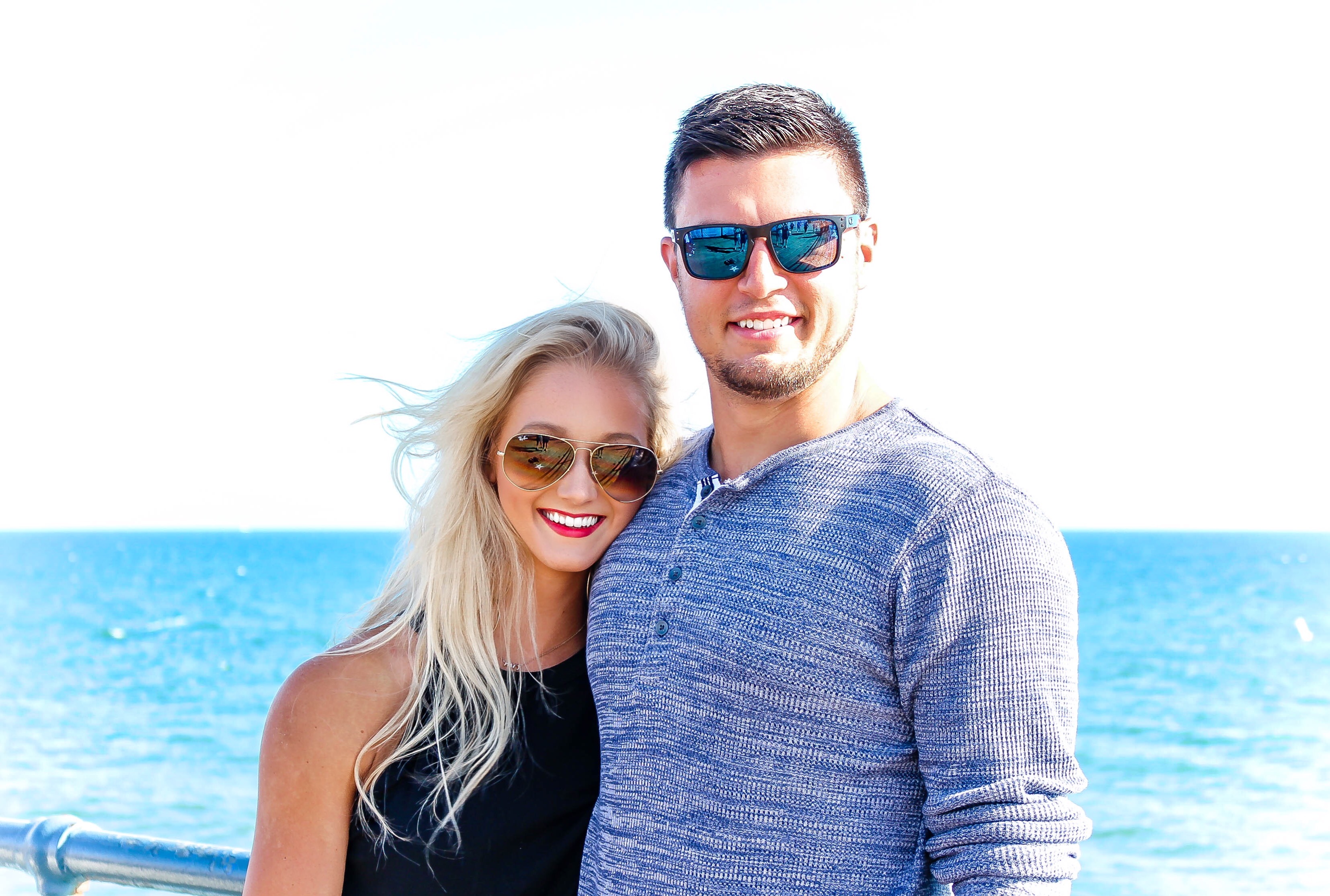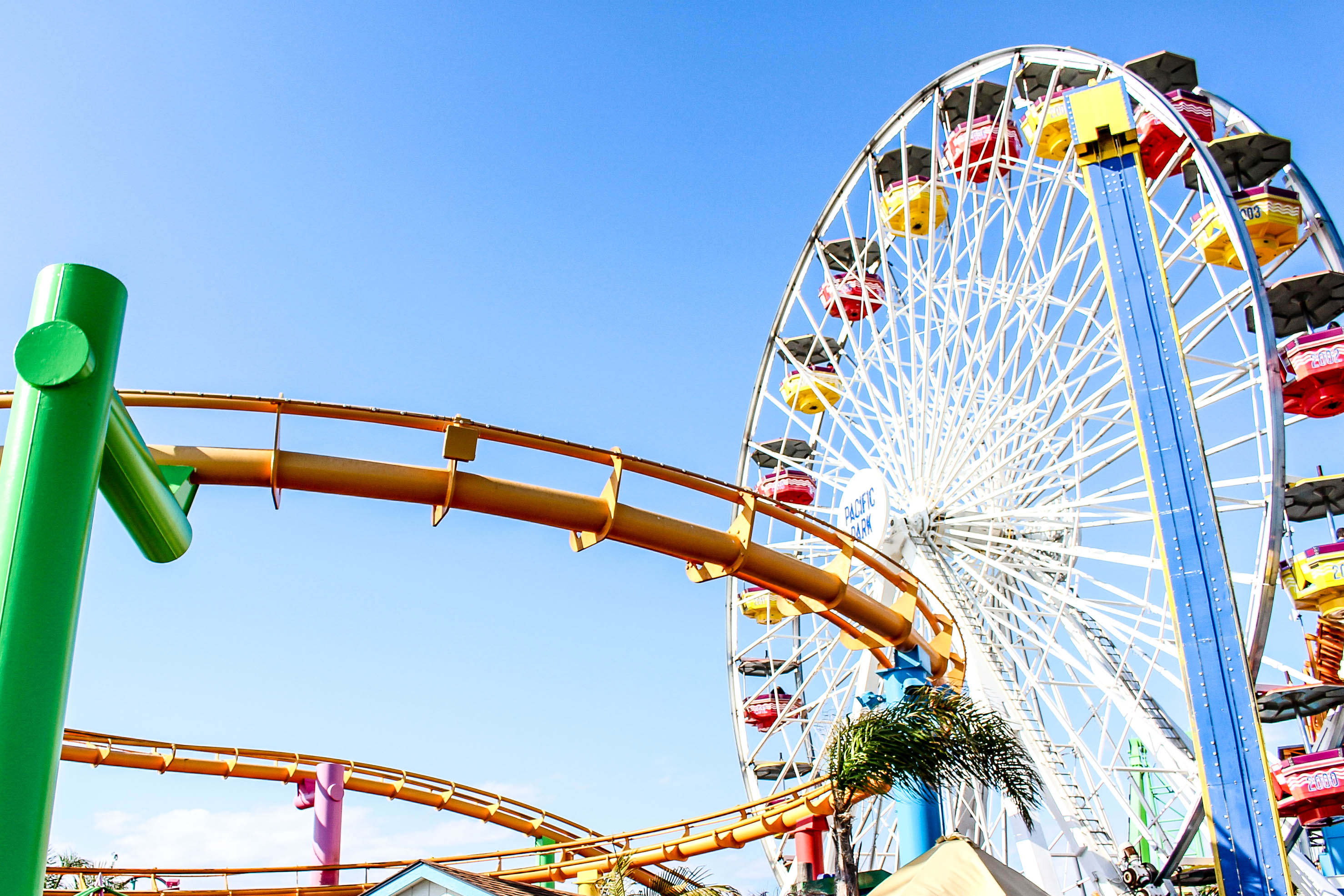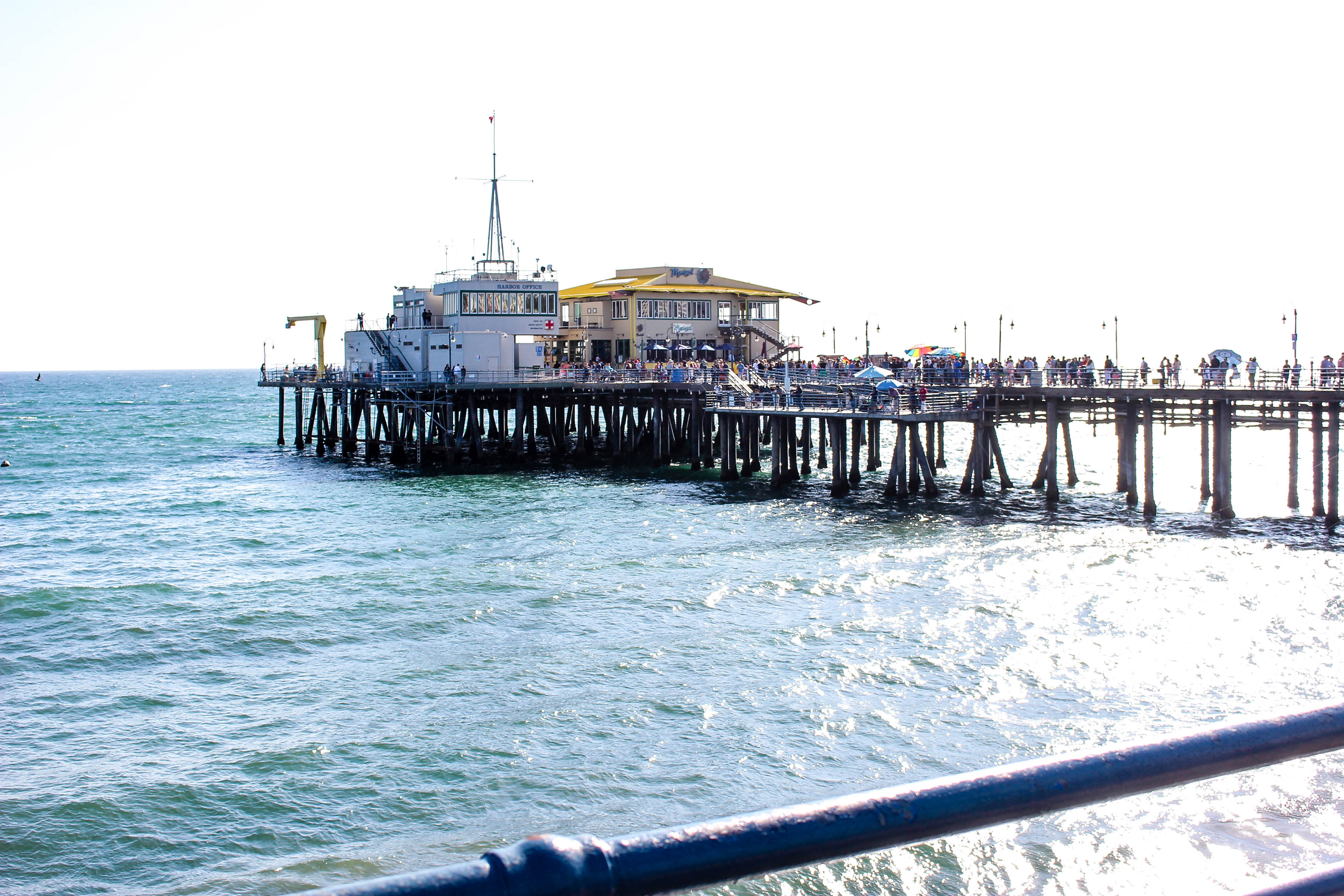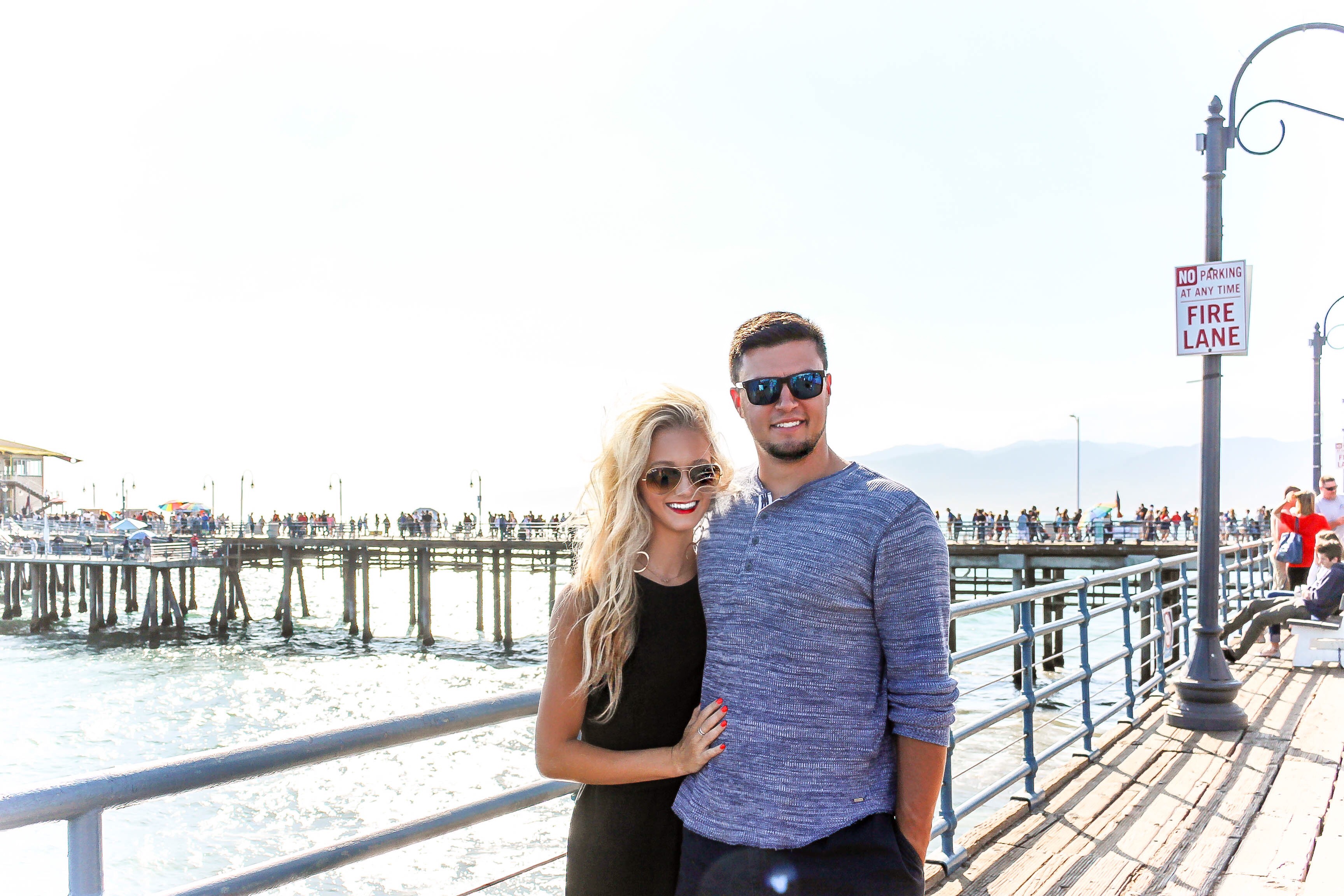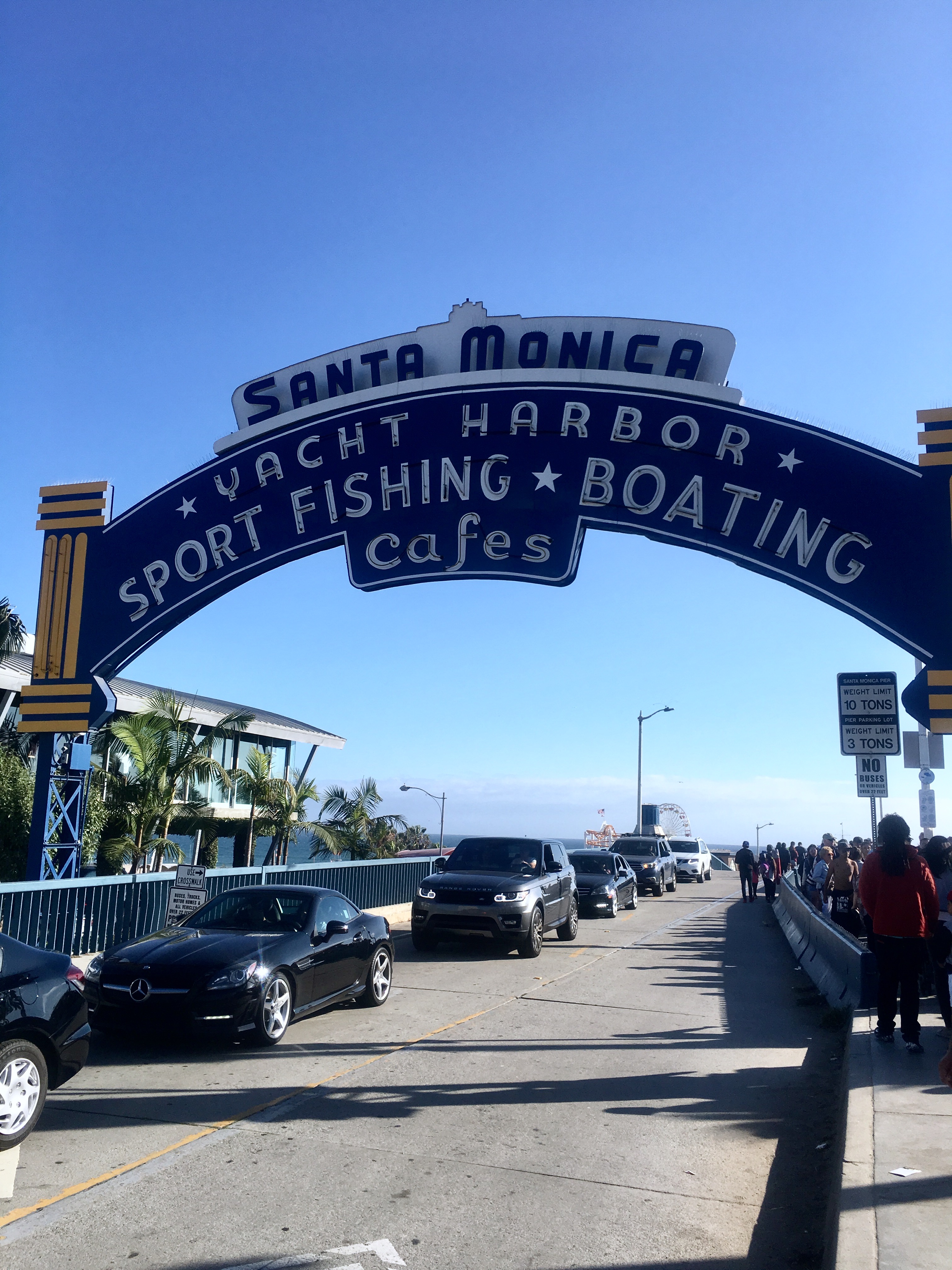 For the first couple of days that we were in Cali, it was just Teej and I plus one other couple. The rest of our friends were meeting us at a later time. During our first full day, we went on all of the typical 'LA Tourist' adventures (because everyone has to do that once in their life). The Walk of Fame, Hollywood Sign, Rodeo Drive, Santa Monica Pier … you name it, we probably did it! Two of my favorite places in LA that I would highly recommend to anyone visiting are Rodeo Drive and Santa Monica. Rodeo Drive is actually perfect for both men and women. Why, you ask? Because the women love window shopping and browsing through the GORGEOUS high-end stores, and the men get to see the best of the best cars. Honestly, I'm not a huge car gal, so I can't even tell you what all vehicles we saw there, but I know they were some of the fanciest (and most expensive), according to TJ. Every corner you turn, there's a newer, more elaborate luxury vehicle than the one beside it … and a luxury brand's store right beside it. I went into a few of the stores to browse, and I absolutely fell in love with the layout at Gucci. Plus, all of the stunning inventory definitely didn't hurt to look at! It was by far the nicest, most unique layout of a store that I've ever seen (like I could live there).  And get this, when I was browsing upstairs through the more elaborate Gucci pieces, I found the coat of my dreams … for a whopping $56,000. Yep, you read it right. Insane right? But it was gorgeous. I'm guessing it had just come off of the runway this past spring, and although it won't be coming to my house, it definitely did not hurt to look. 😉 Rodeo Drive is the perfect day date for you and your man ladies!
Santa Monica, on the other hand, was a bit more laid back. I mean, it's on the beach so how could it not be? The pier is definitely a fun, must-do adventure if you have never done it before – be sure to get an ice cream sundae and ride the ferris wheel for some gorgeous views! I also recommend just walking around the Santa Monica area. There are so many cool restaurants, including Ivy at the Shore, where the Kardashians & other stars frequently visit. My favorite time of day to visit the area is in the afternoon (we actually went twice during out trip), and I highly recommend going on a weekday. The Sunday that we visited, the pier was packed, but we went again later in the week on Thursday, and it was much more laid back.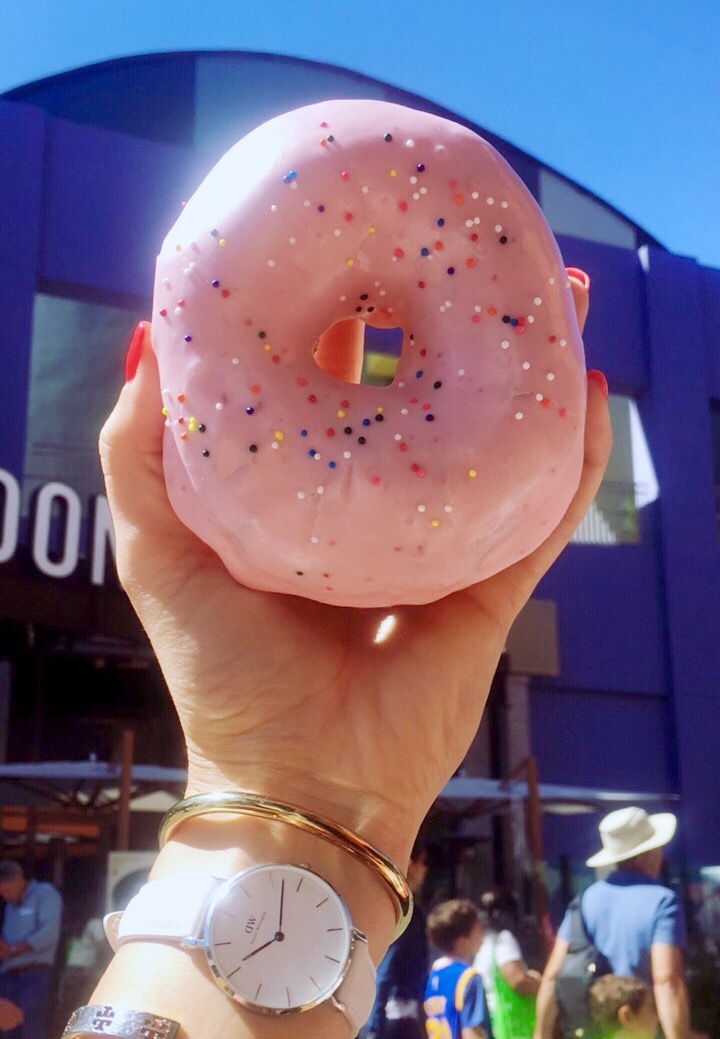 PS – You can still get this white Daniel Wellington watch for 15% OFF right now with my code PBAXTER15! I wore it the whole time on our trip.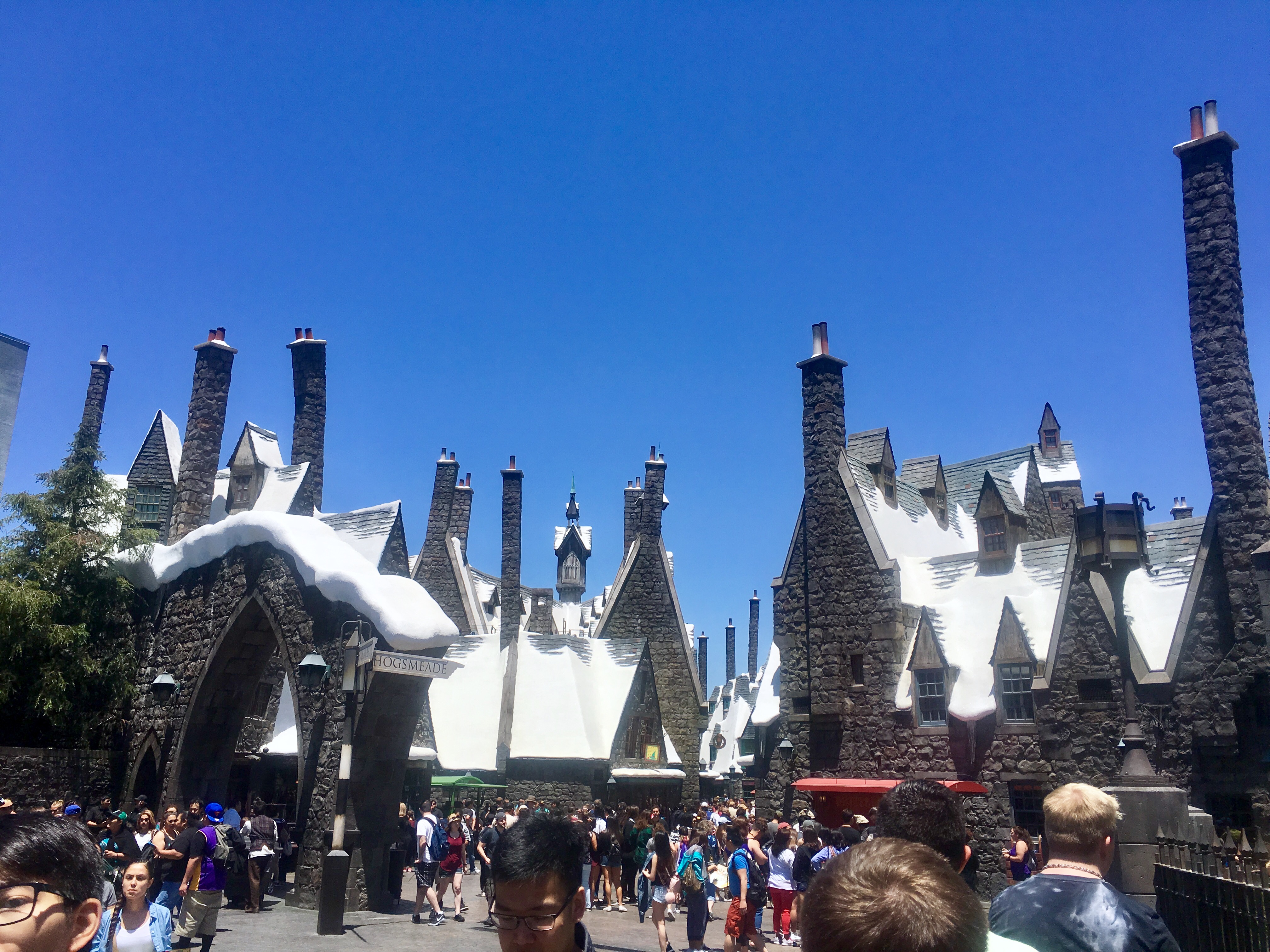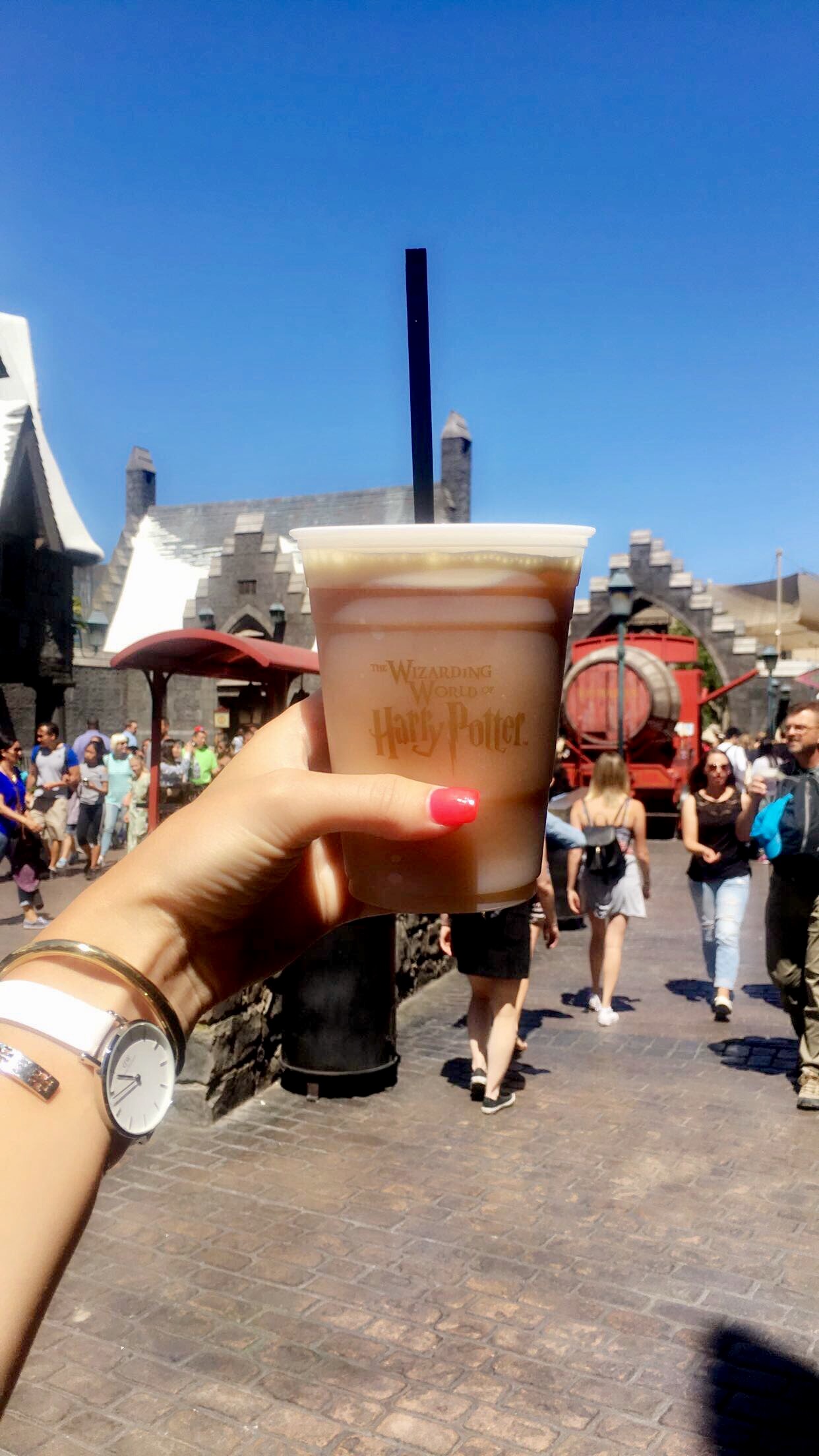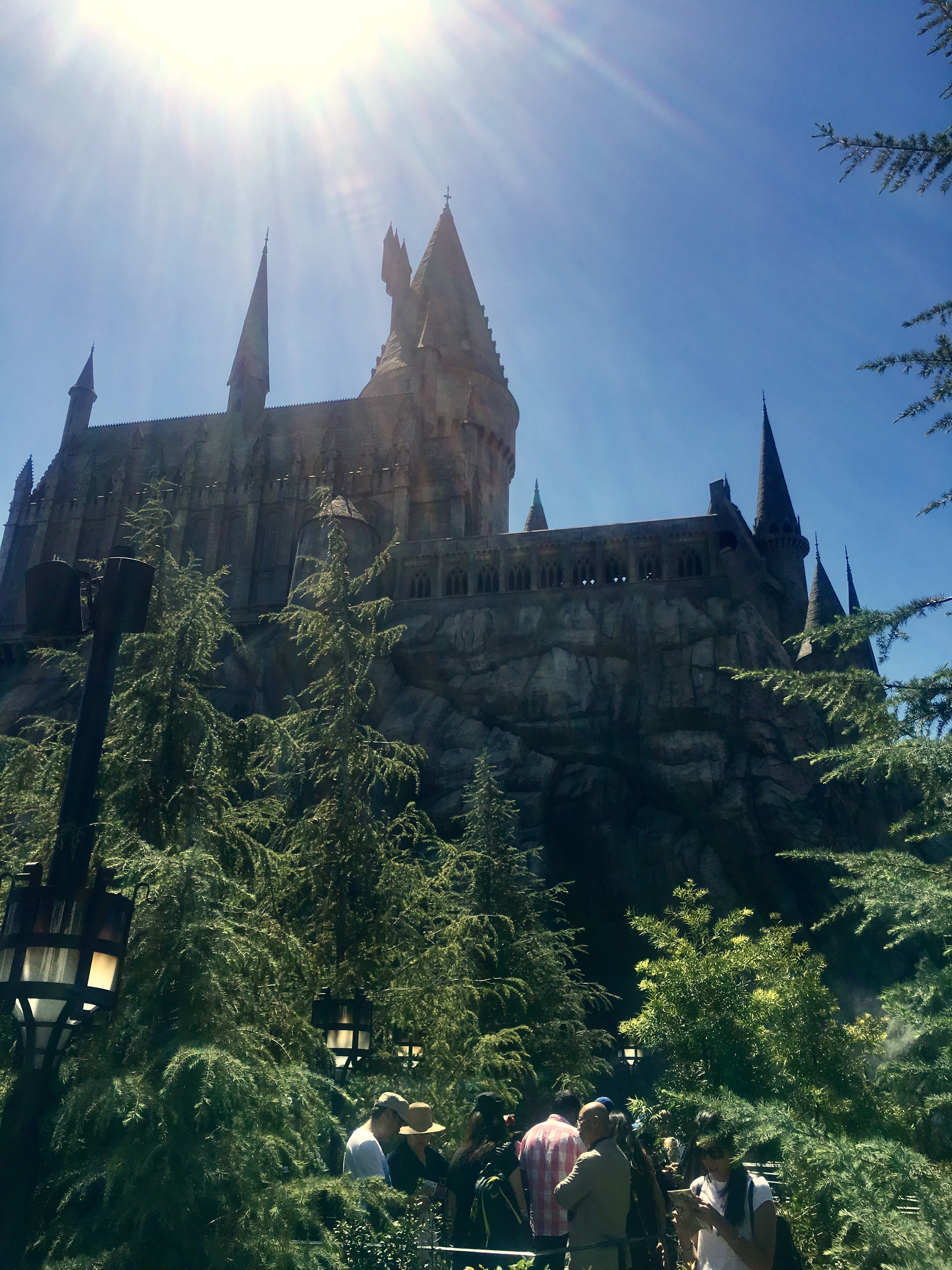 The next day, we went to Universal Studios and spent most of our day in Harry Potter World … any fellow Harry Potter fans out there? I had been to the Universal in Orlando, FL before and loved it, but it was fun to see how the California location differed from Florida. I will say that I like the one in Orlando better because it has more roller coasters (and this girl loves a good thrill!), but I can also say that visiting Harry Potter World and getting some Butter Beer totally made my day. Speaking of good food and drinks, we also tried VooDoo Doughnuts for the first time … not sure if any of you have had them but they are HUGE. And so yummy! But then again, I've never met a sweet, sugary food that I didn't like.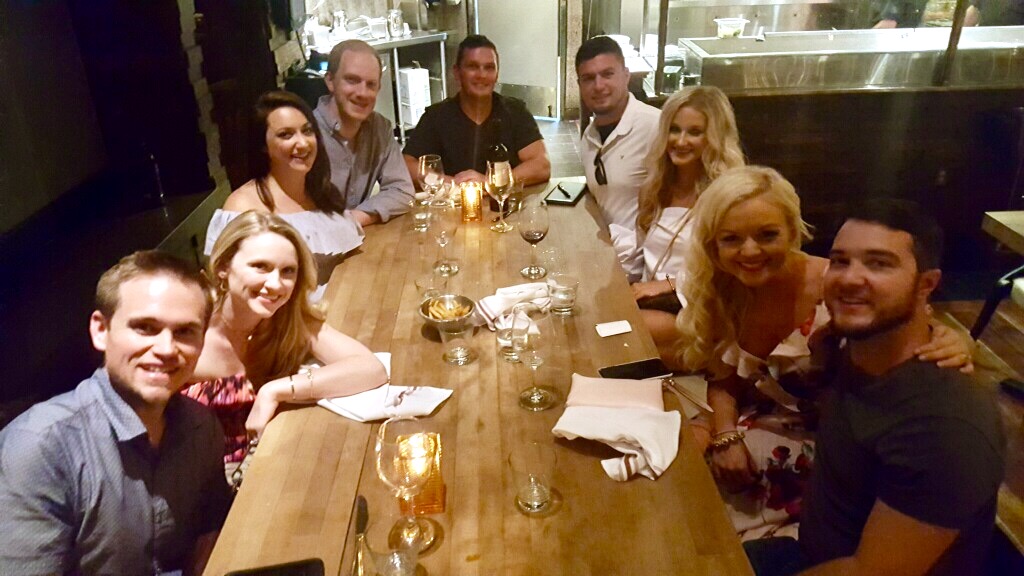 Finally, the rest of our crew arrived and joined us for dinner at Spear Steak and Seafood House. Teej and I split a massive tray of seafood that was delicious. If you've been following me for awhile, you may knot that I love raw oysters so you can bet I ate my weight in them LOL.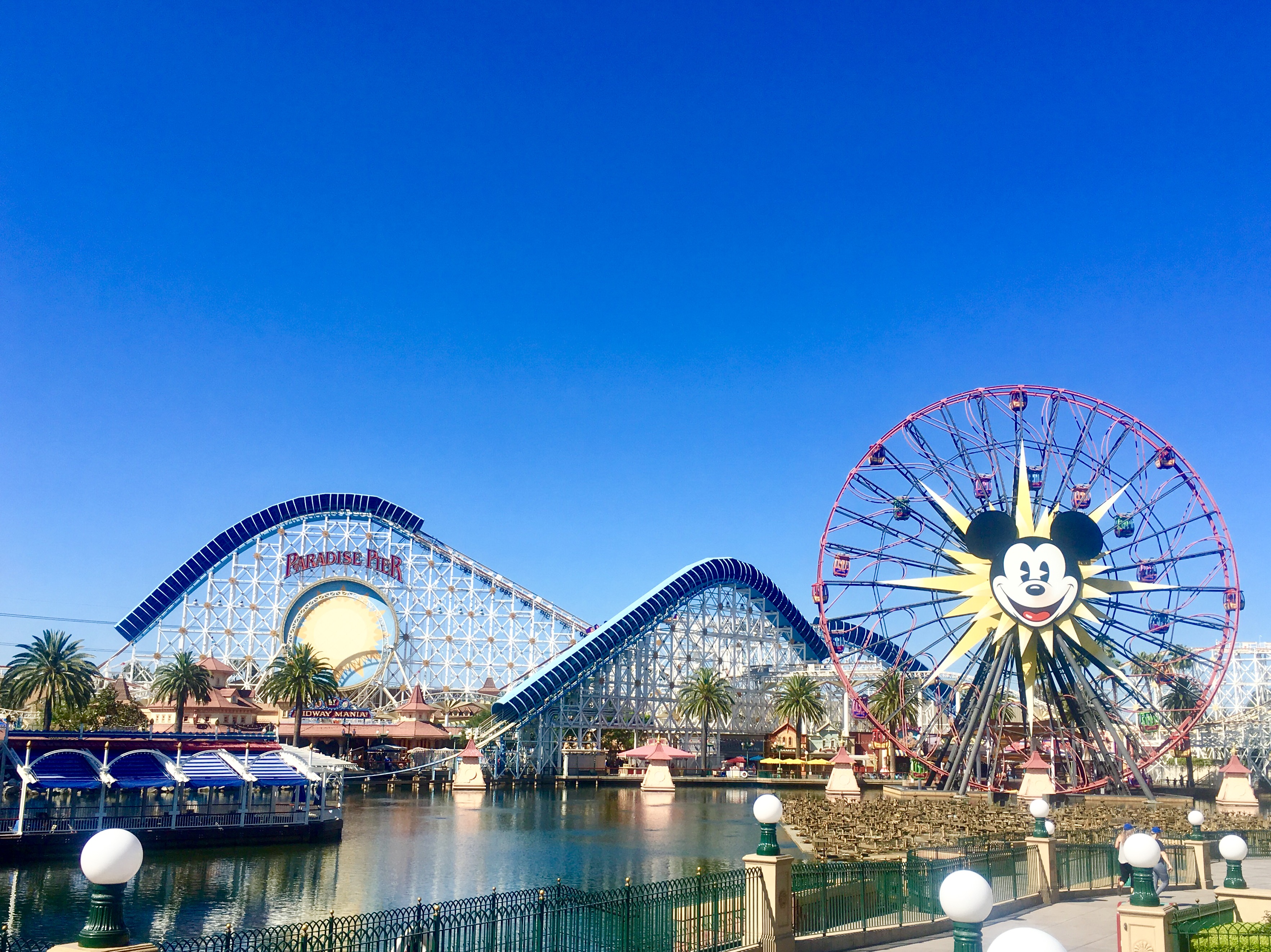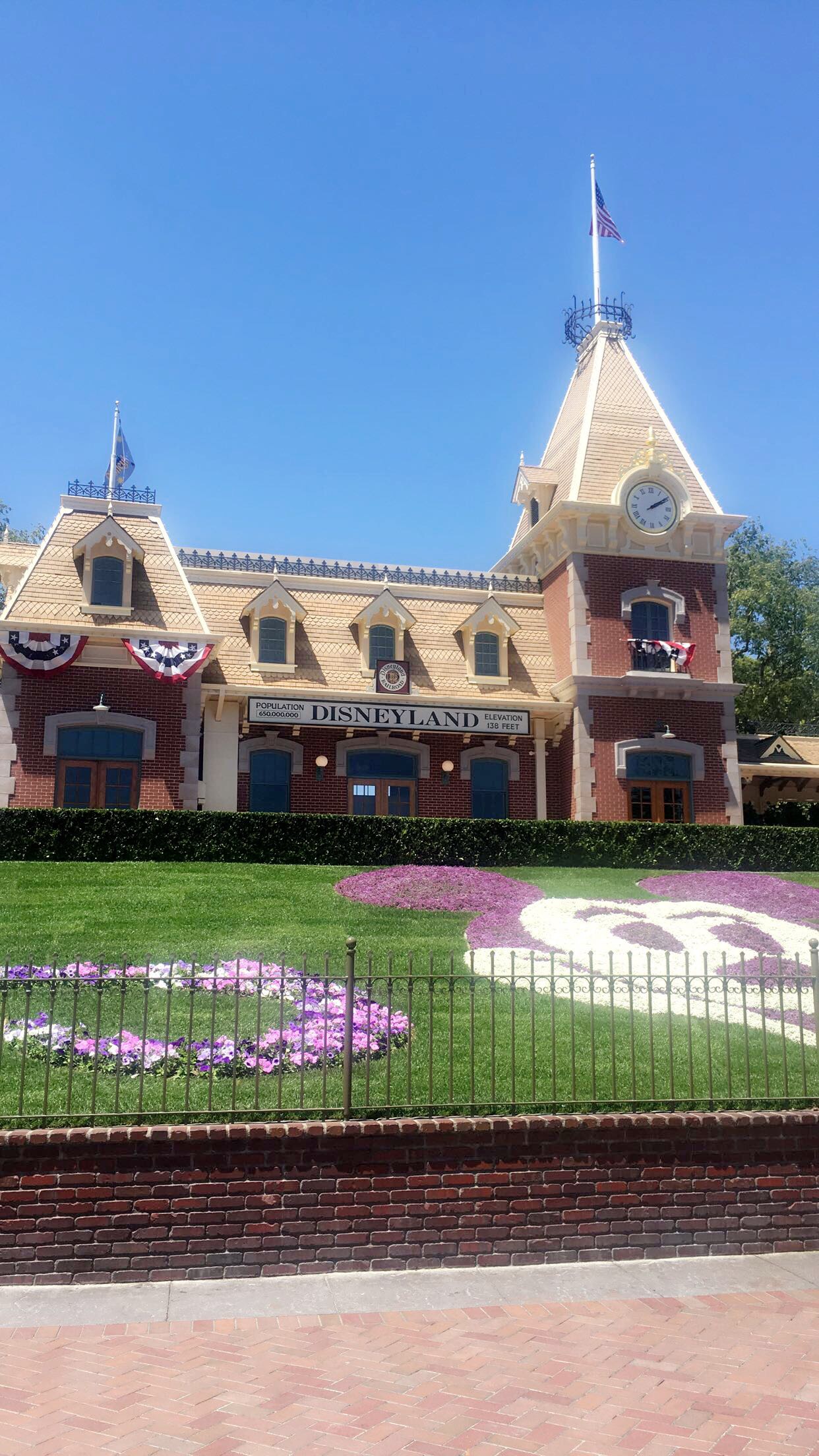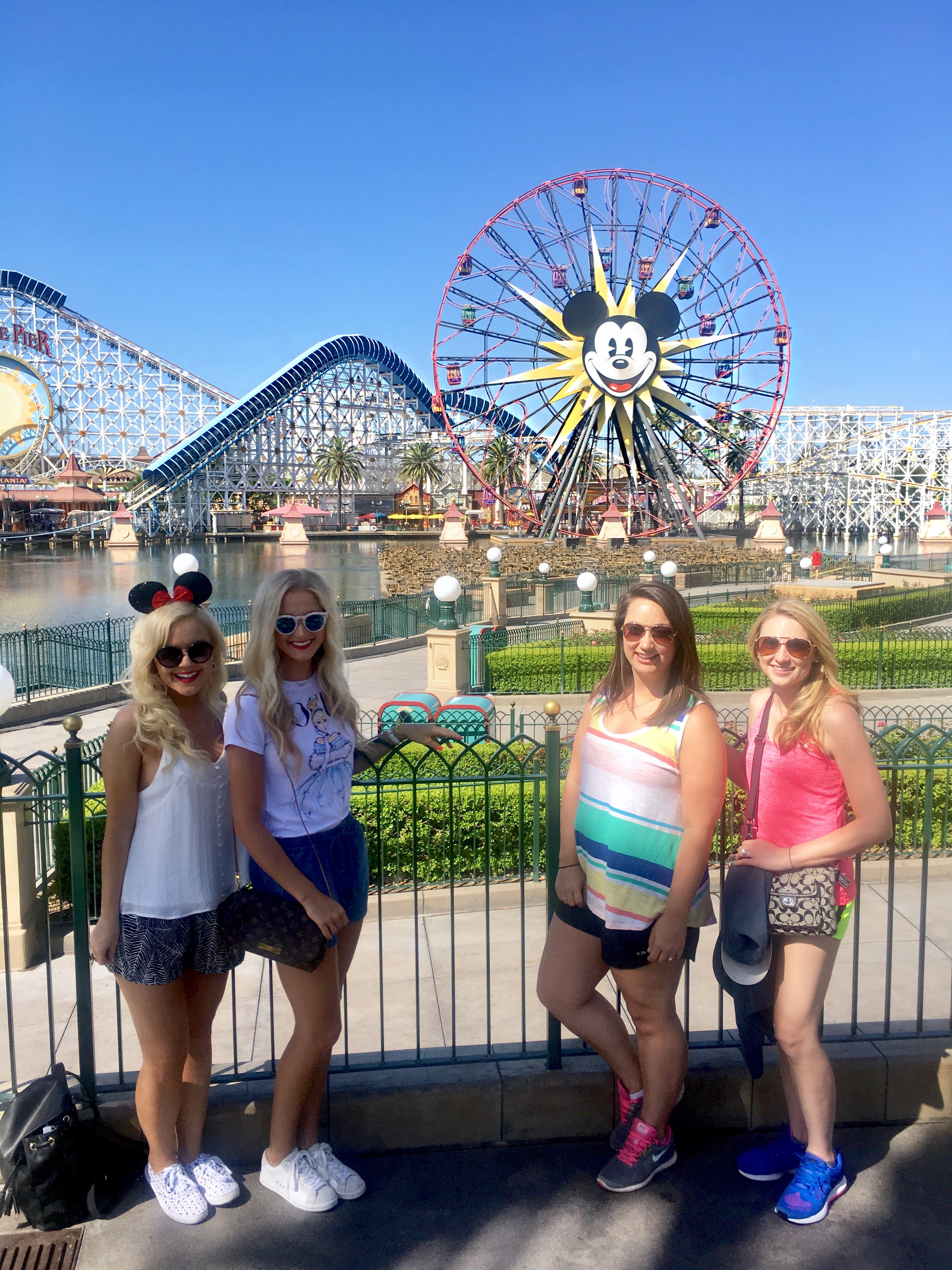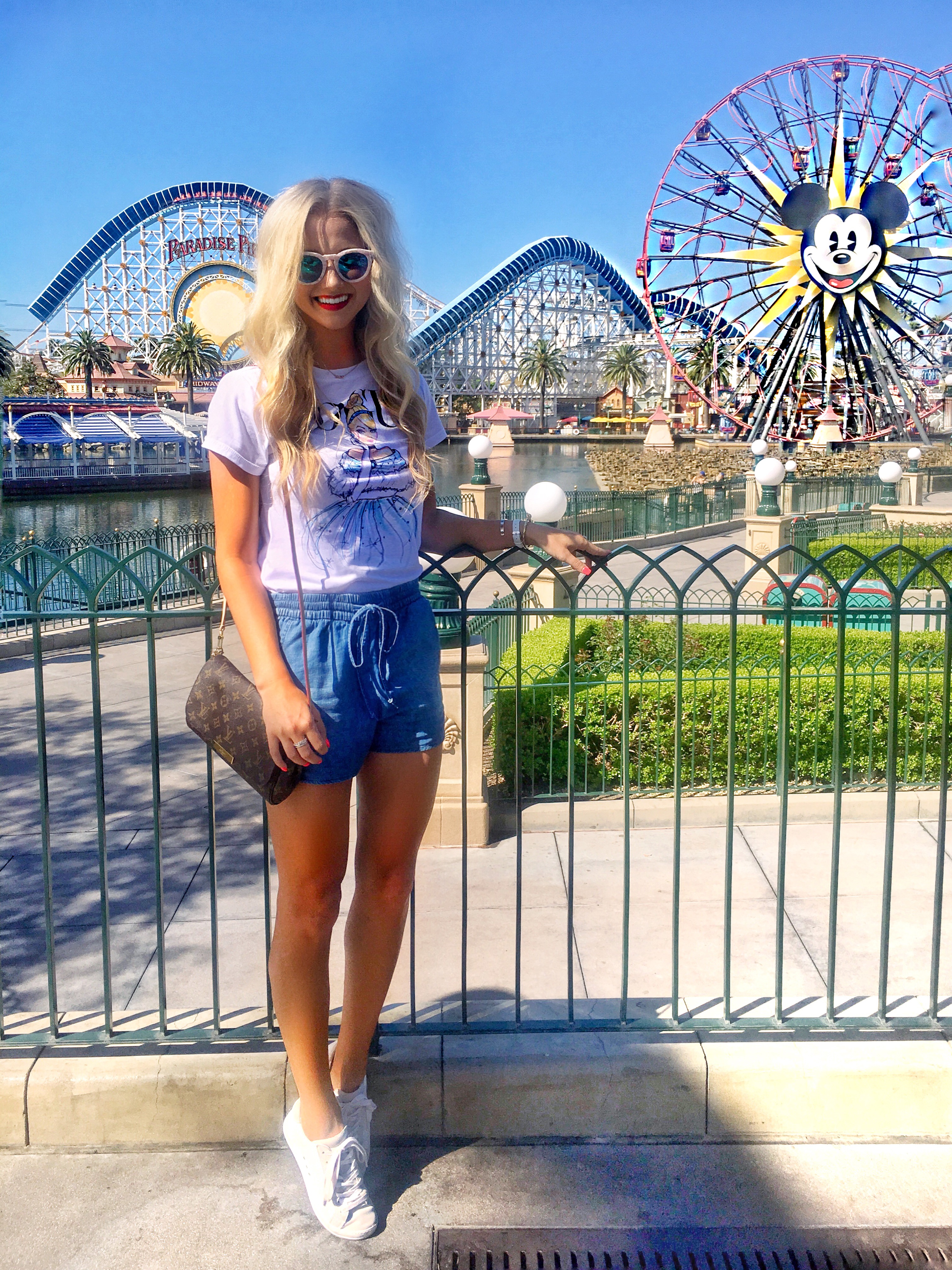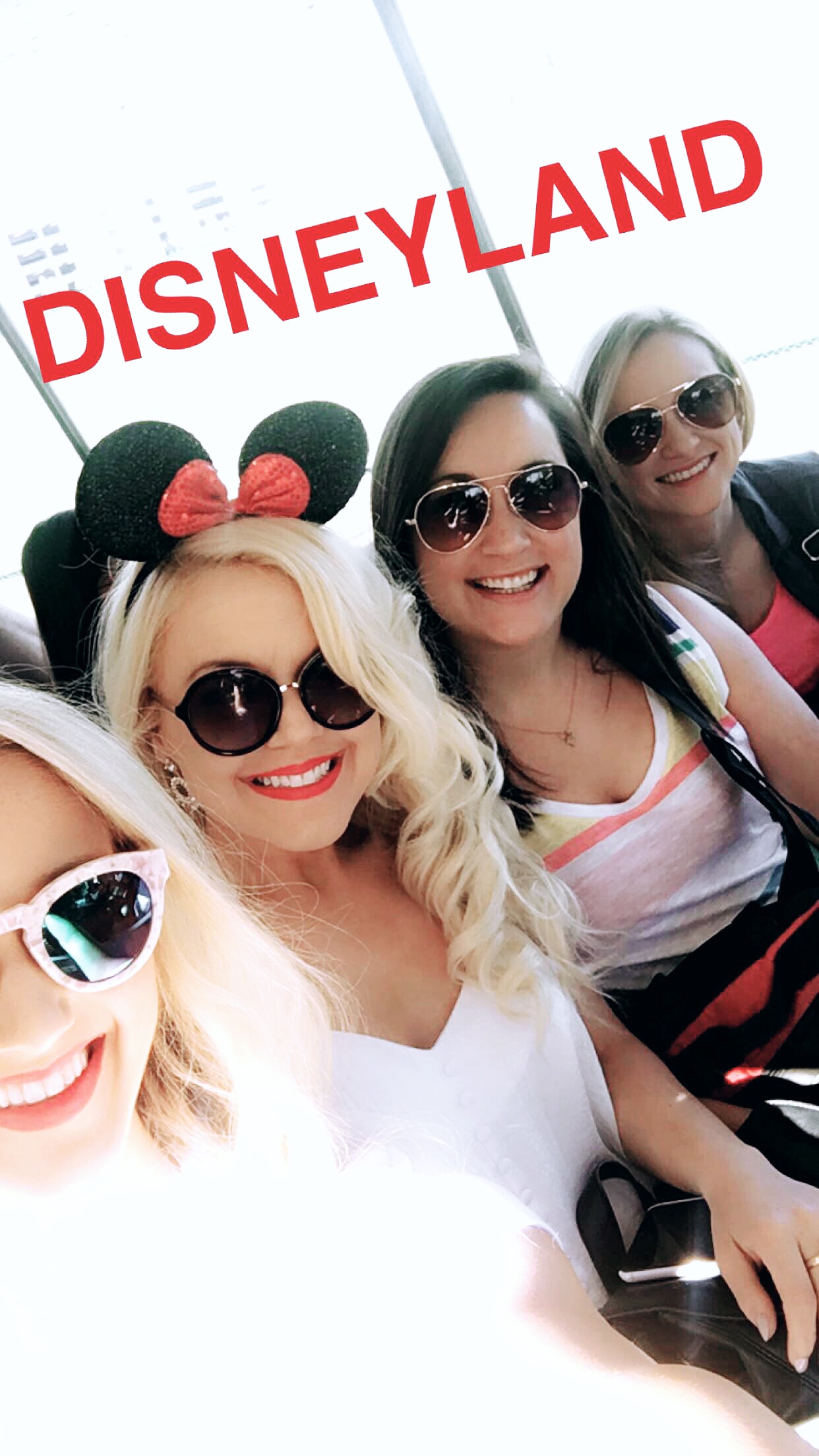 On one of the days, the guys went and did their own thing at a game conference while all of us girls visited Disneyland – which was SO fun. I am a huge Disney lover and grew up going to Disney World, but I had never been to Disneyland. I really enjoyed it! It's a lot smaller than World, but was a lot easier to navigate. Well, maybe I shouldn't say 'easy', haha … Because we spent 15 HOURS there that day! There are 2 parks at Disneyland, so of course we tried to get our money's worth and see everything at both of them. Exhausted doesn't begin to describe how we felt that night, but we had a blast and got to see literally everything at Disney! Possibly one of my favorite days of the whole trip.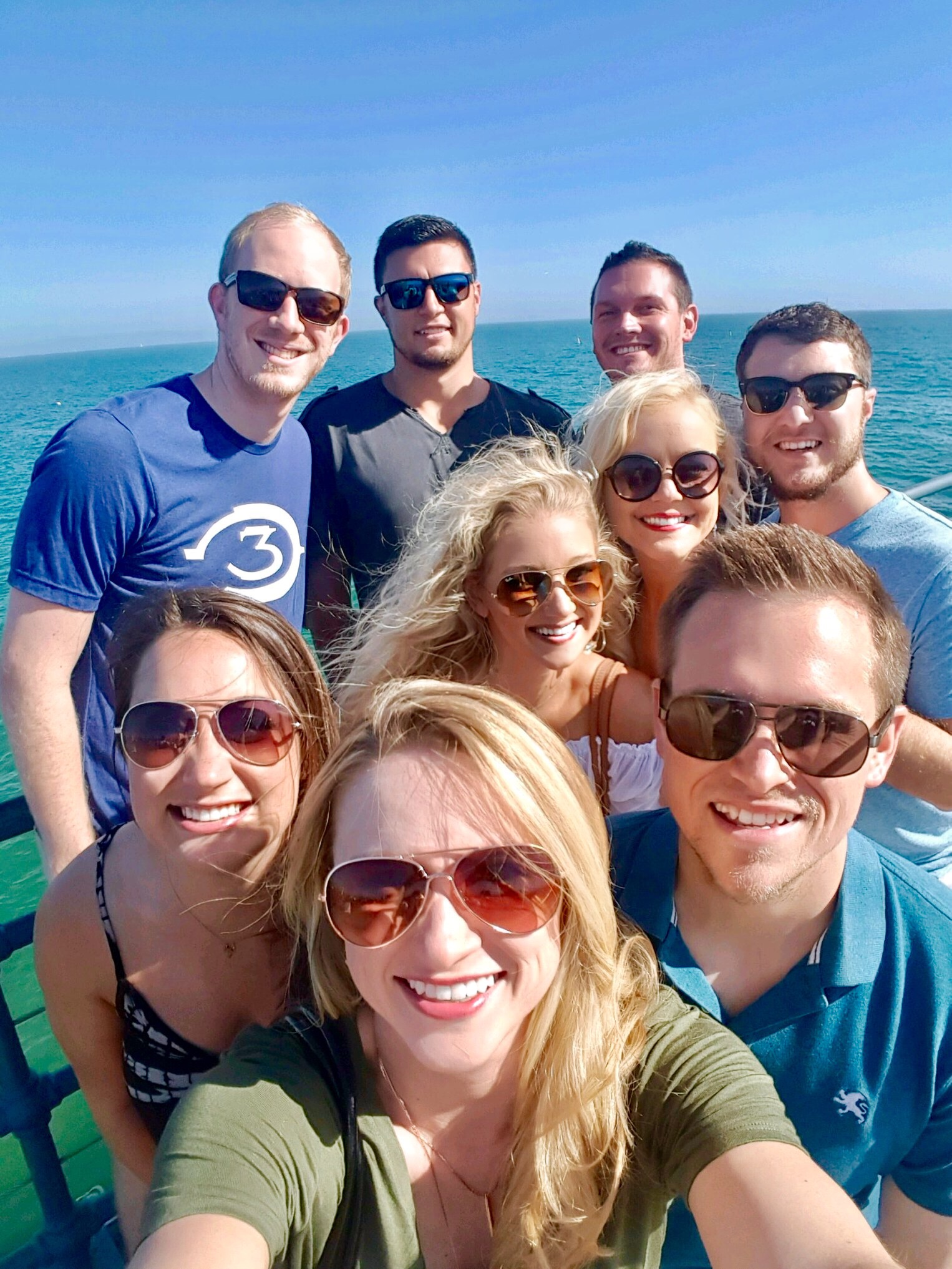 Second trip to Santa Monica. I just love it there!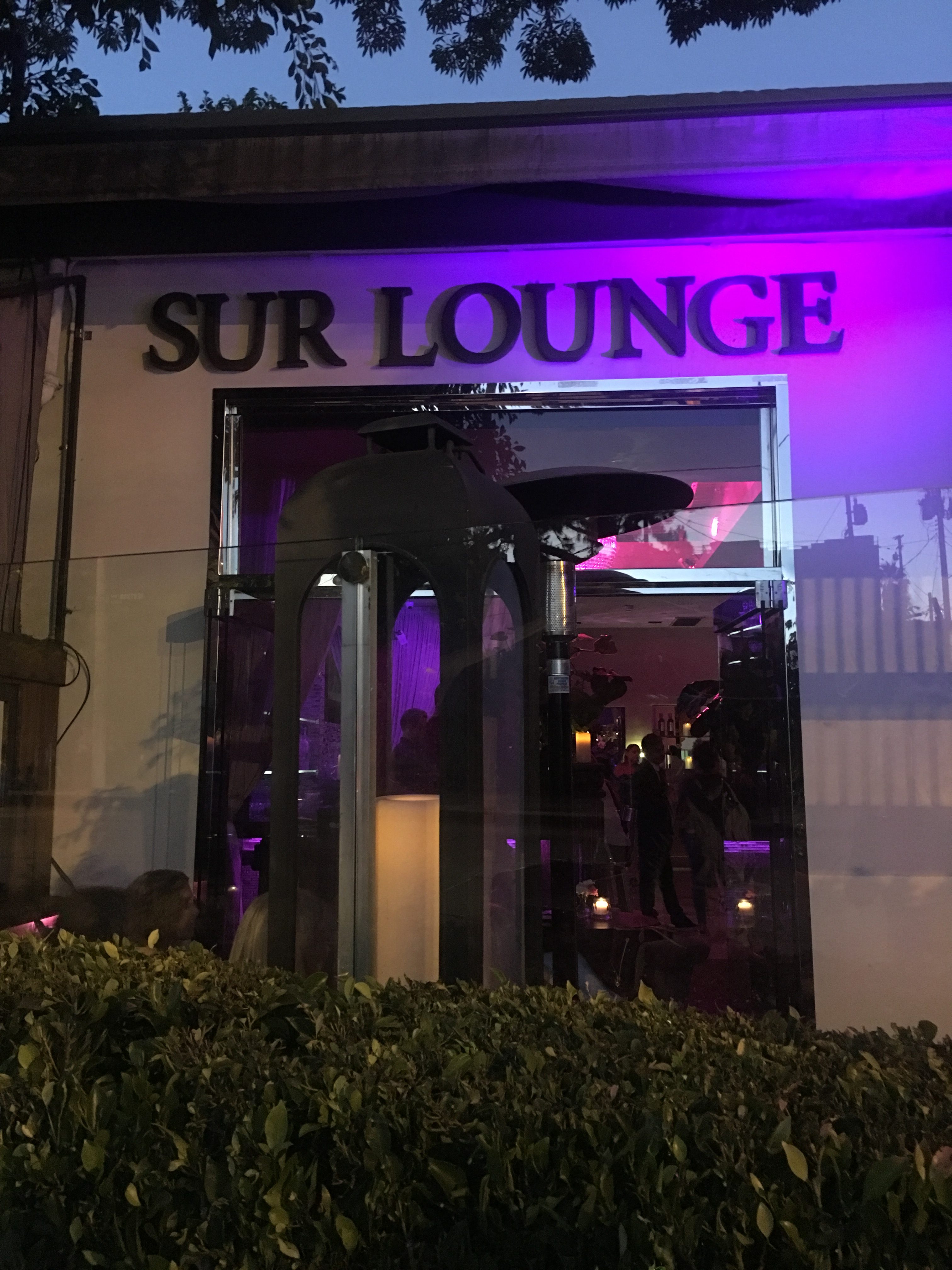 On our last night, our men treated us to a special dinner at SUR Restaurant and Lounge, which you may have heard of before if you watch Vanderpump Rules. The cast of this reality TV show (created by Lisa Vanderpump, who's on the Real Housewives of Beverly Hills) all work at SUR. I haven't watched the show that much to be honest (I think I've seen a couple episodes), so the only person I would have recognized if I saw her would have been Lisa Vanderpump. Everyone's been asking me if I saw her there, and no I didn't, but Bravo was filming some of the other cast (including Jax for all of you who watch the show) while we were there so it was really neat to see all of that going down. If you follow me on IG Stories, then you probably saw all of those behind the scenes videos. 🙂
Aside from the super cool atmosphere (which was incredibly romantic by the way – reminded me of our honeymoon), the food was without a doubt the best meal we had while we were in LA. If you ever get the chance to visit SUR, I highly recommend it. And get the lamb or filet as your entree with the goat cheese balls as an appetizer. You'll thank me later!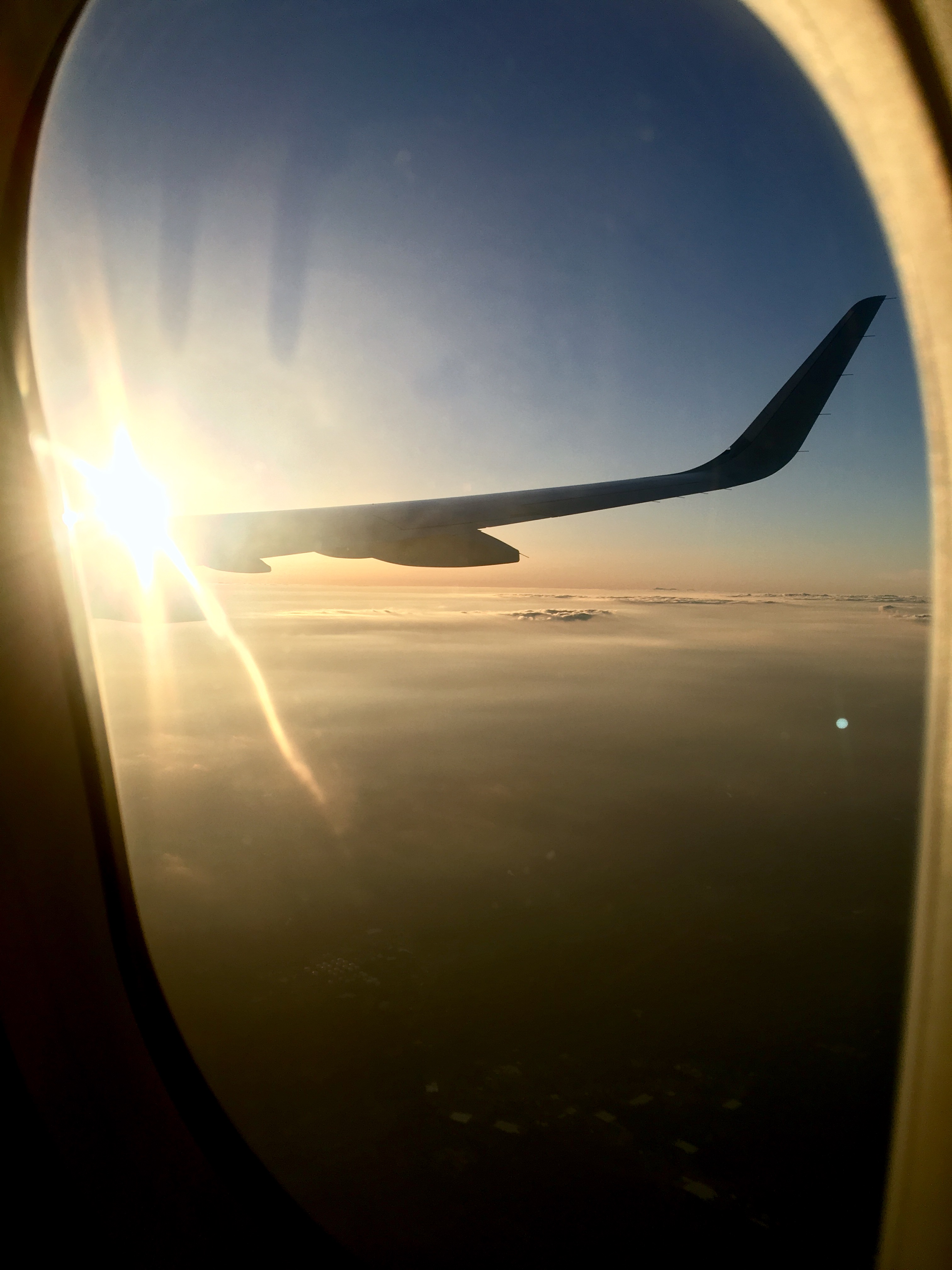 If you have any questions or want suggestions for your next trip to LA, San Diego, Napa or San Fran, feel free to message me. California is truly a beautiful place to visit!
Thanks so much for stopping by – love ya mean it!
xo, P