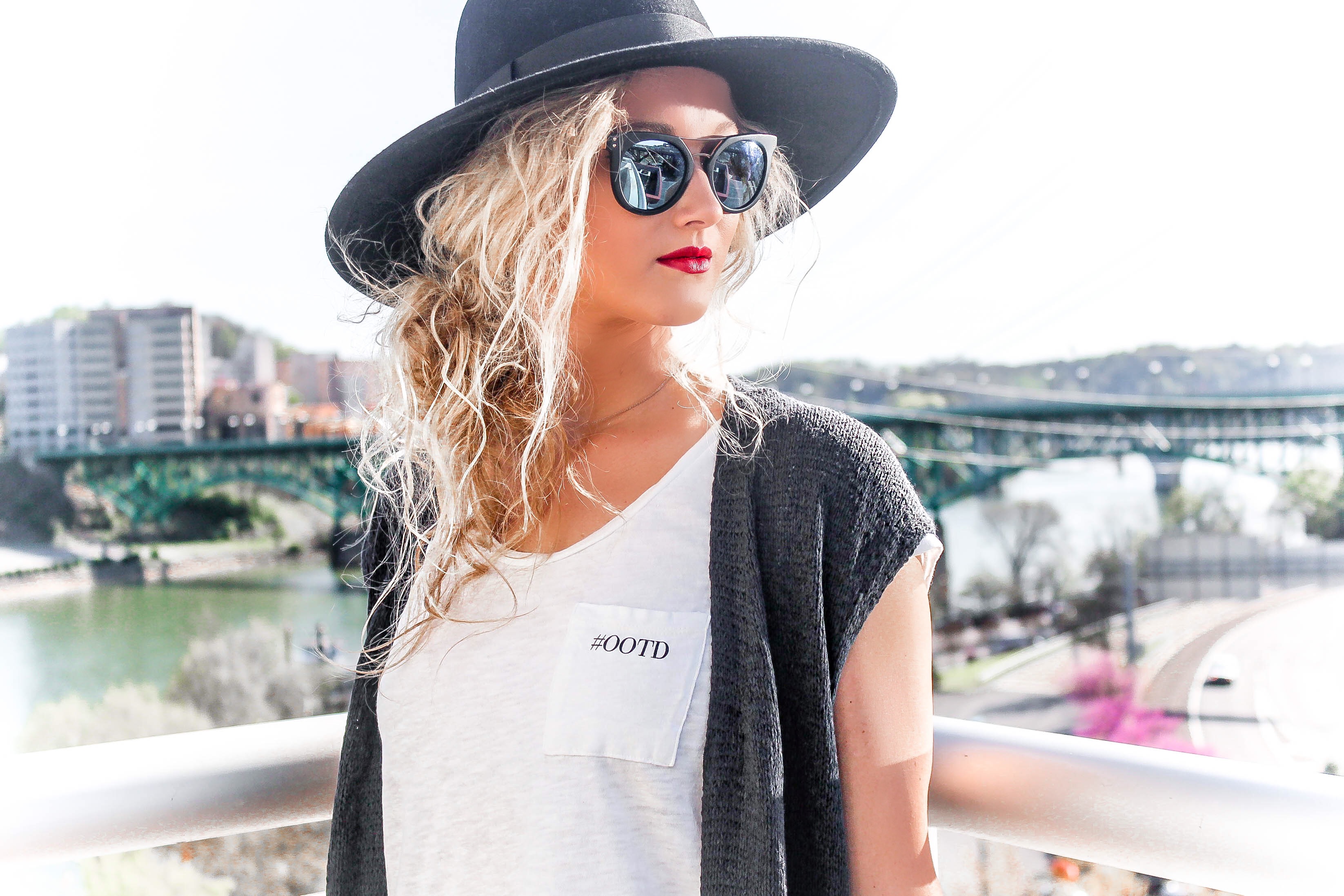 If you follow me on Instagram, you've probably already seen me raving about this #OOTD pocket tee on my InstaStories. I said that I've been living in it lately, and I wasn't joking. I love it that much … especially for a Friday!
Friday style is one of my favorite types of style because it's kind of like the 'wildcard day'. If you work in an office, you may even have a 'casual Friday' where you could step outside of your typical workplace wardrobe. For this, you could throw on this pocket tee for a casual, yet chic look with the vest in this post or even a cute blazer. Or maybe you are like me – working from home – and you just want to feel comfortable, while still looking put together. This outfit is perfect for that (hence, why I've been living in it lately, LOL), and then you'll already be dressed to head out for dinner and drinks once the workday comes to a close!
Lately, I've also had a lot of people who have been asking me about my favorite self tanner, so yesterday, I gave a sneak peek of it on my Instagram Stories. Sooo many of you all were interested in buying some for yourself to try it out (YAY), so scroll down to the bottom of this post for the direct link where you can buy it right now! This self tanner is literally a miracle in a bottle!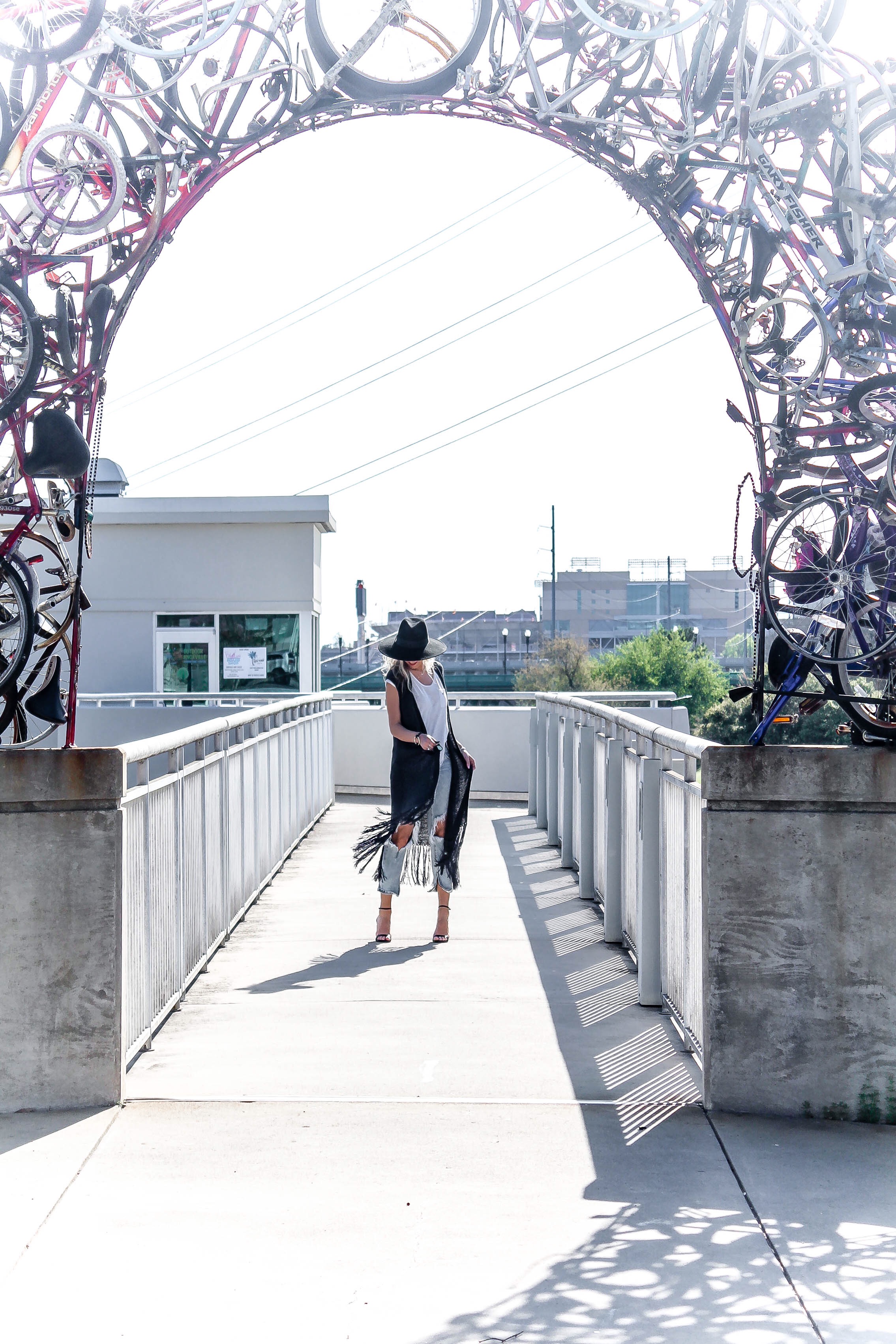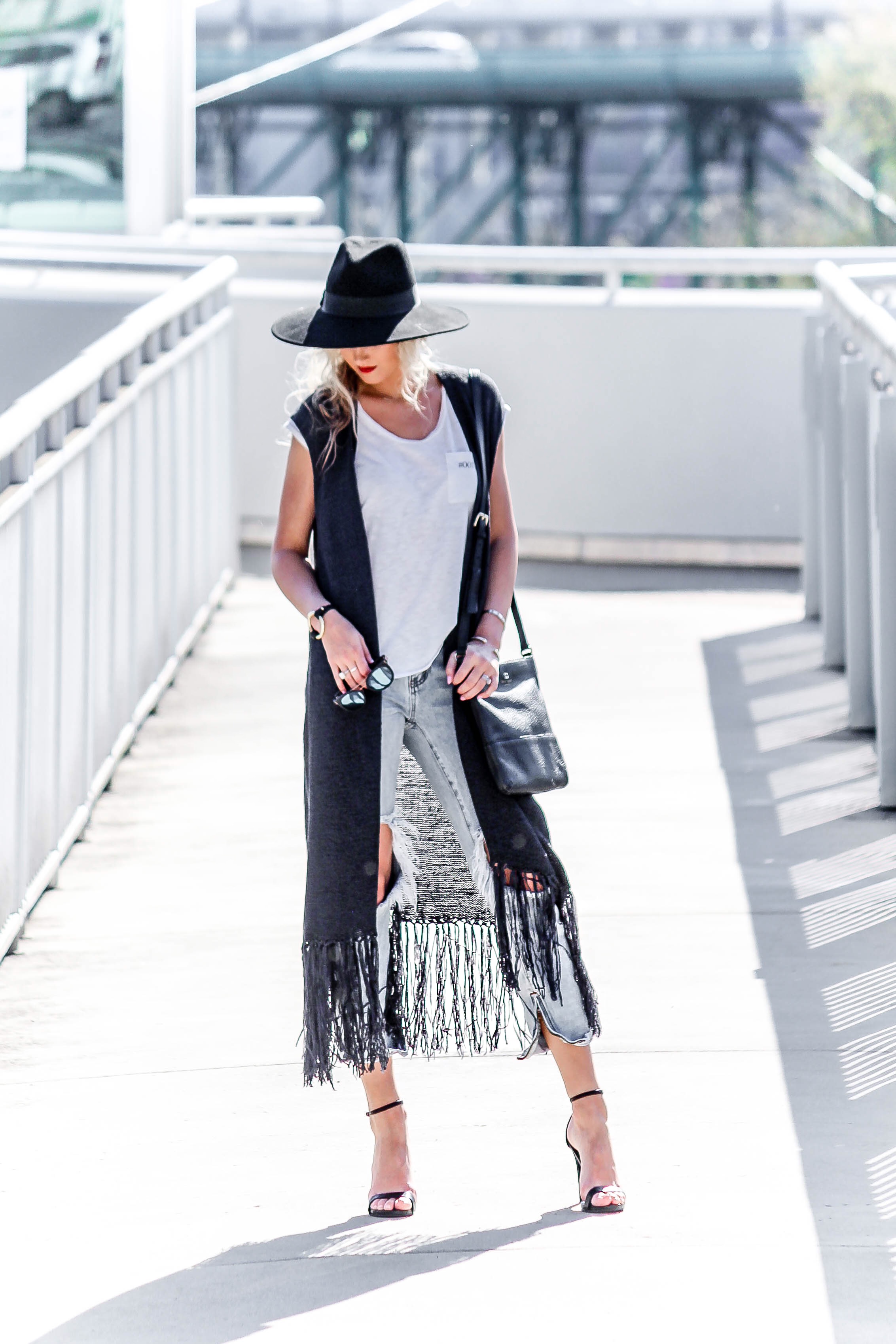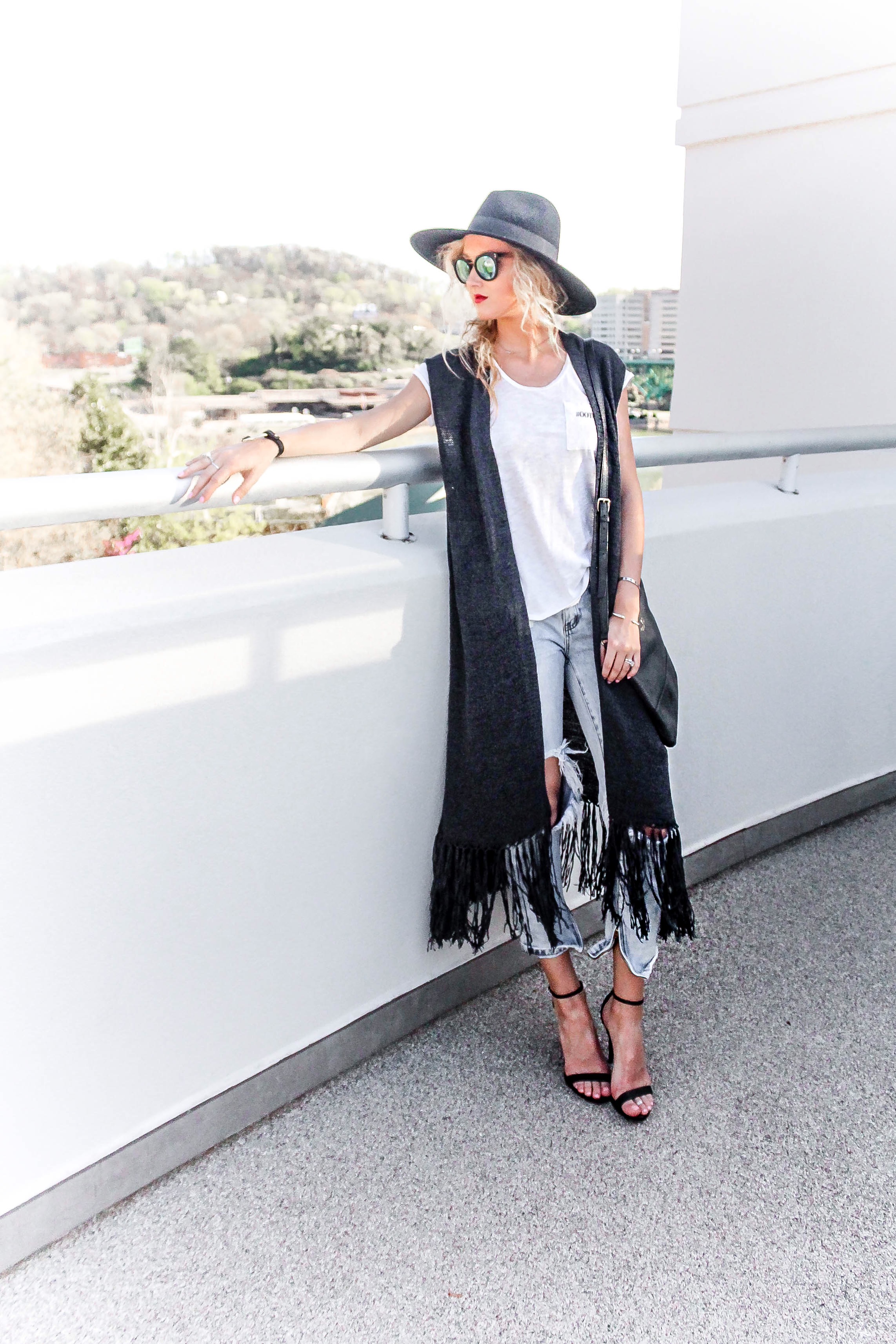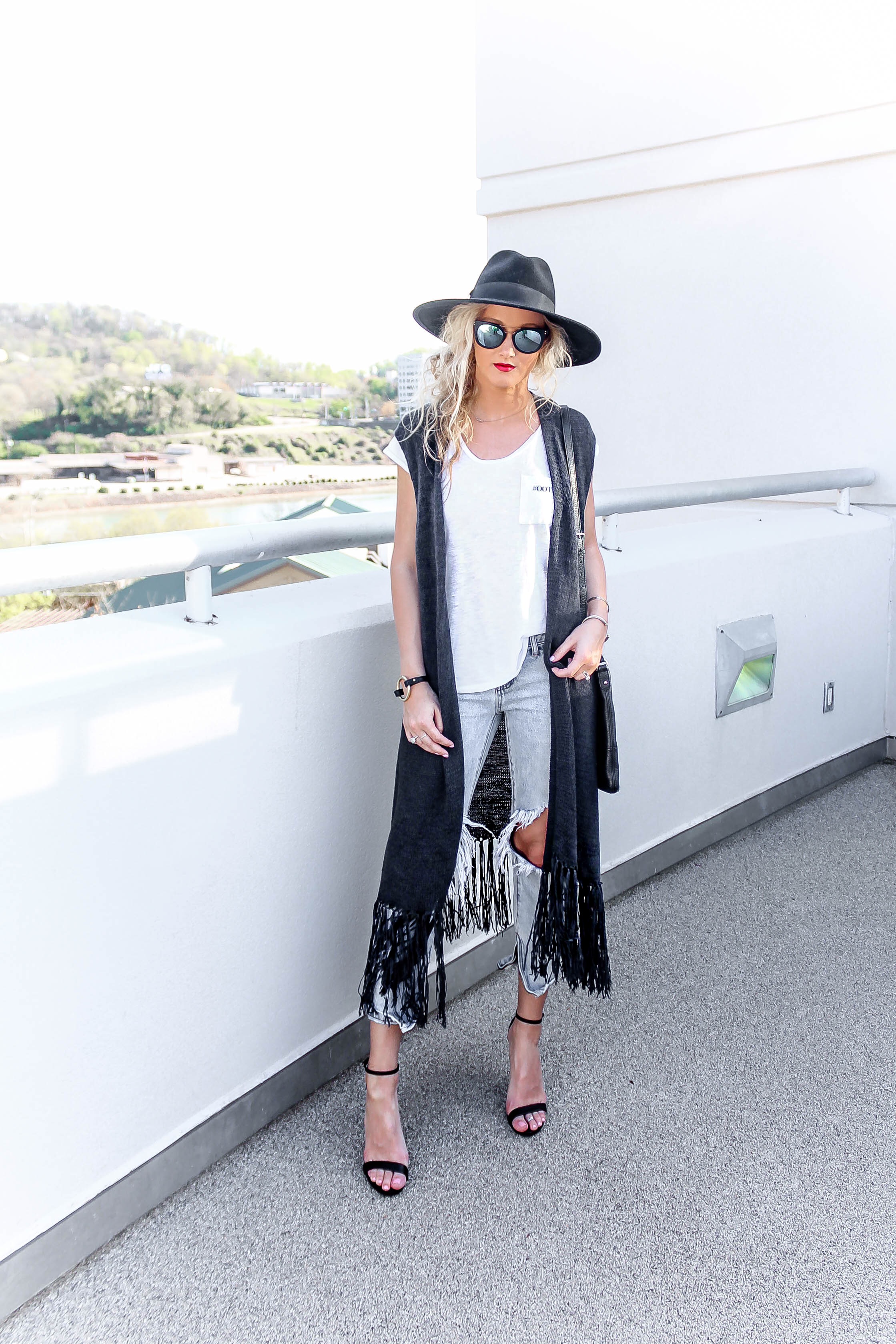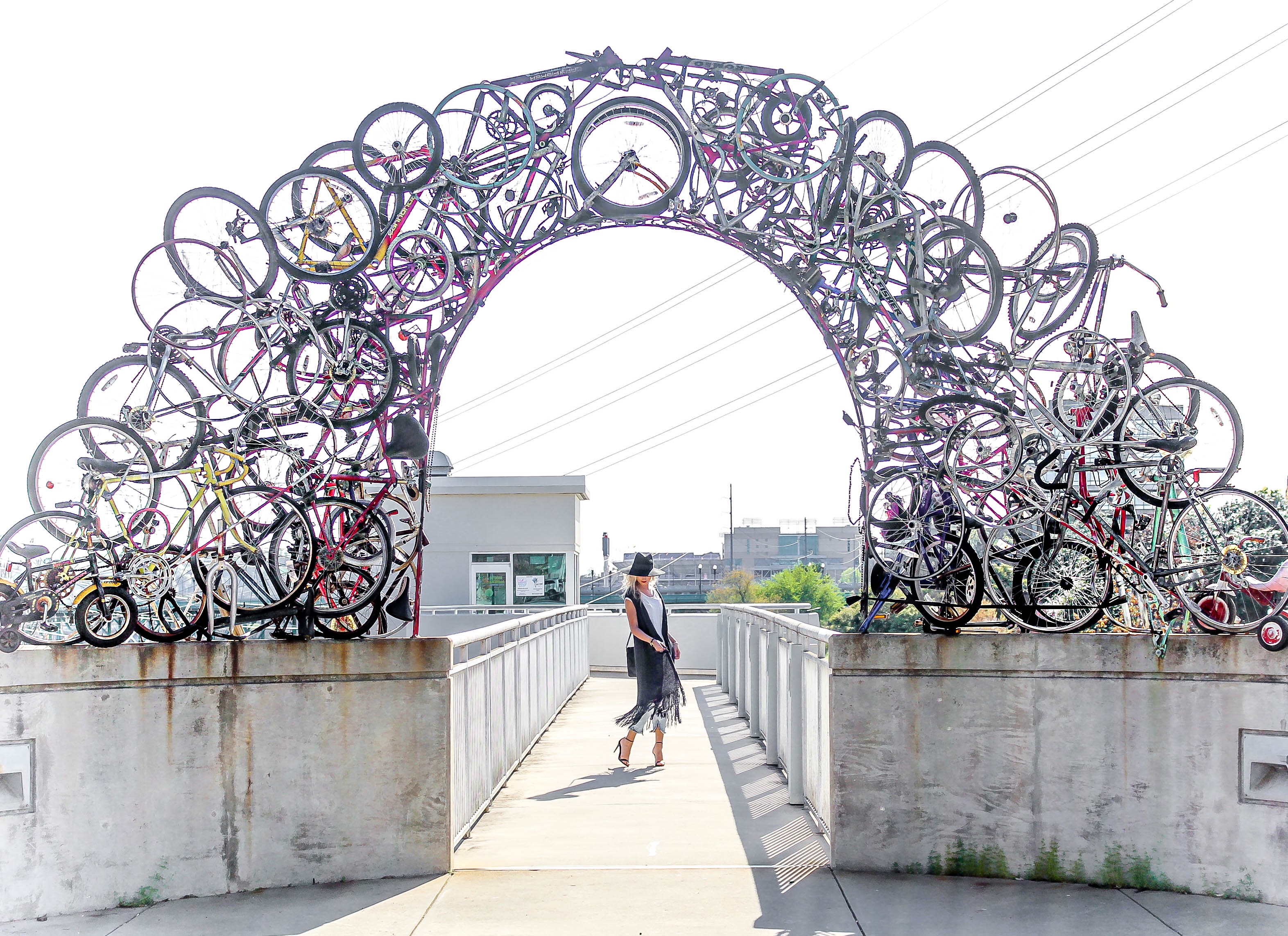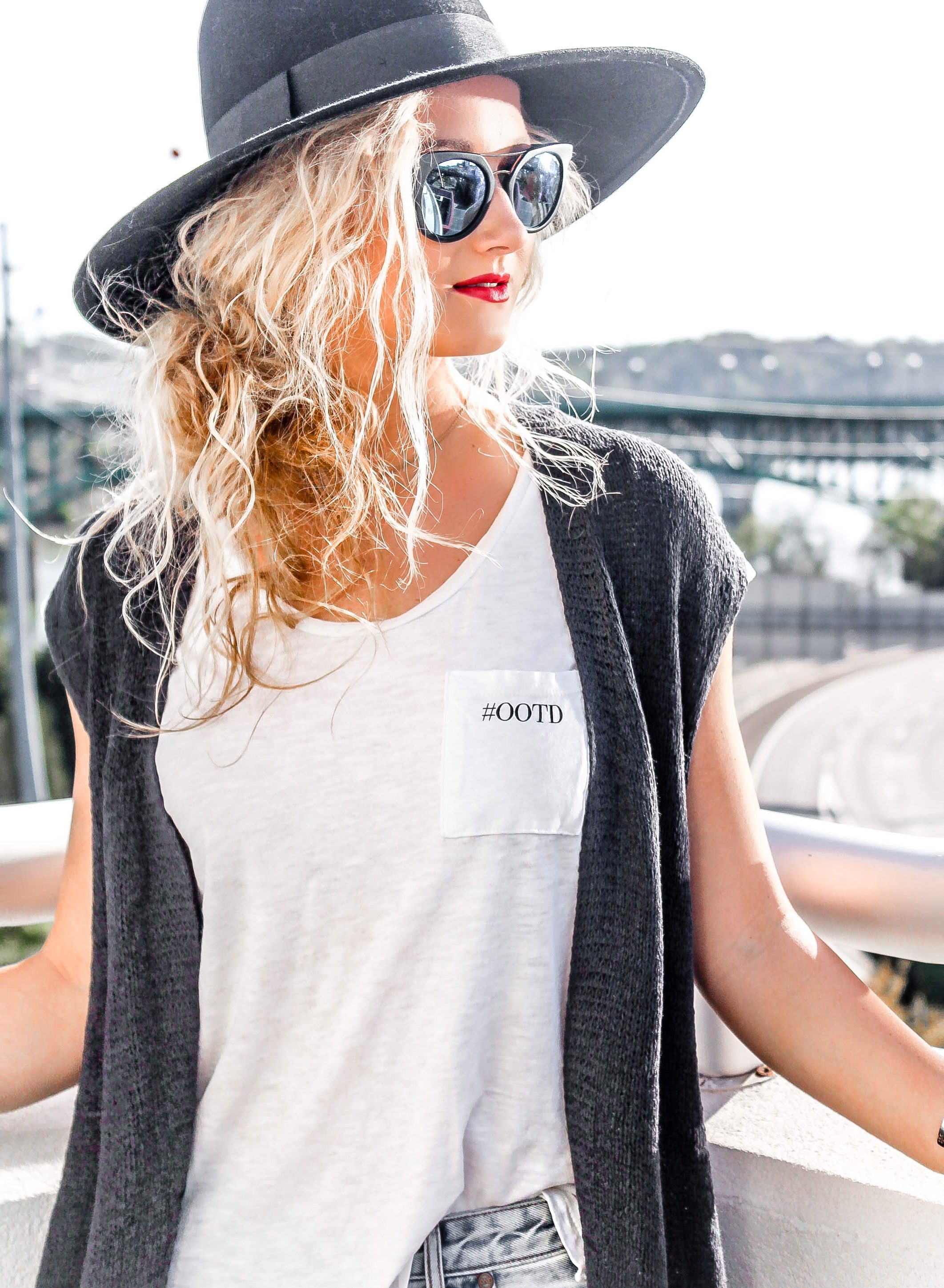 Shop my look:
#OOTD pocket tee | distressed denim jeans | long fringe vest | reflective lens sunglasses | similar oversized hat | black strappy heels | black crossbody purse | self tanner

Teej and I are going to our friend's wedding tomorrow, so that's the main reason I broke out the self tanner yesterday, and within a matter of 2 to 3 hours I already had noticeable (yet natural-looking) color! So what is this magical tan in a bottle called? Rodan + Fields! And it's the best that I've ever tried (trust me, I've tested out a lot of different self tanners throughout my years cheering in college). I used to go to the tanning bed religiously, but finally, I got smart & found a better sunless tan option!
What I love: The application of the R+F self tanner is so quick and easy (it dries so fast too)! It's a foam-based product instead of a cream, lotion, towel, roller or wipe. This creates such an even application, which is a must (no one likes a human Cheeto!). The product is noticeable on the first application (on the day that you apply it) & it is buildable if you want more color. Just be sure to ALWAYS wash your hands & pat them dry after applying. I also love that the smell of this tanner isn't nasty like so many other tanners on the market. You don't get that strong, spray tan smell, so you can even apply it before work or an event. And finally, one bottle will last you forever. Okay maybe not forever (that's a little dramatic) but let's just say, my first bottle lasted me about 6 months! A little bit goes a long way!
If you want to get a step ahead on that summer glow, CLICK HERE to order & find the product 'Sunless Tanner'!
And just one last exciting detail about my day that I wanted to share with y'all … Teej and I just bought a boat!!! We have so many beautiful lakes here in Tennessee, so we are huge lake people! Head over to my IG to see our new baby 🙂
Have a fab weekend babes!
xo, P