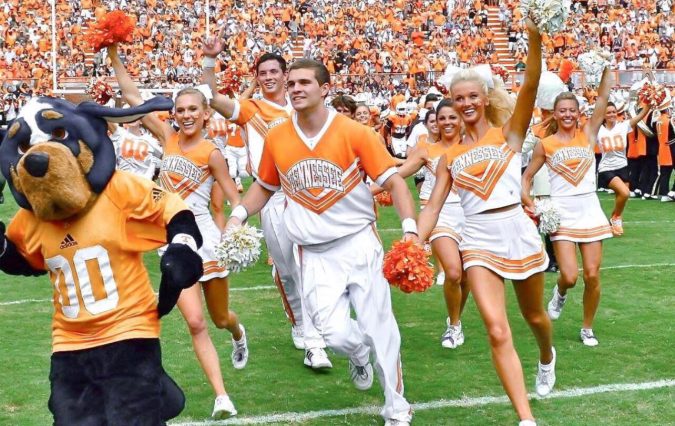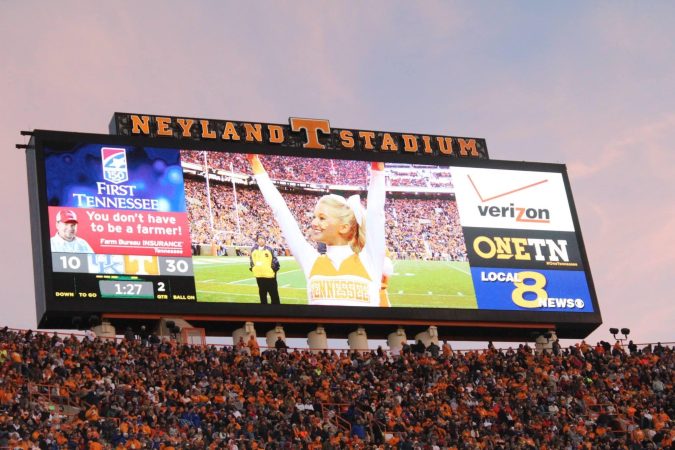 IT'S FOOTBALL TIME IN TENNESSEE
Kickoff is in ONE WEEK!! YALL … Football season is one of my favorite times of the year. From growing up going to the ball games, to living out my dreams of being a Tennessee cheerleader during college, and now being an alum – orange & white pretty much runs in our blood. I am excited to share some of my styled TN gameday looks, tailgating traditions + setup, and how we do game day with the boys!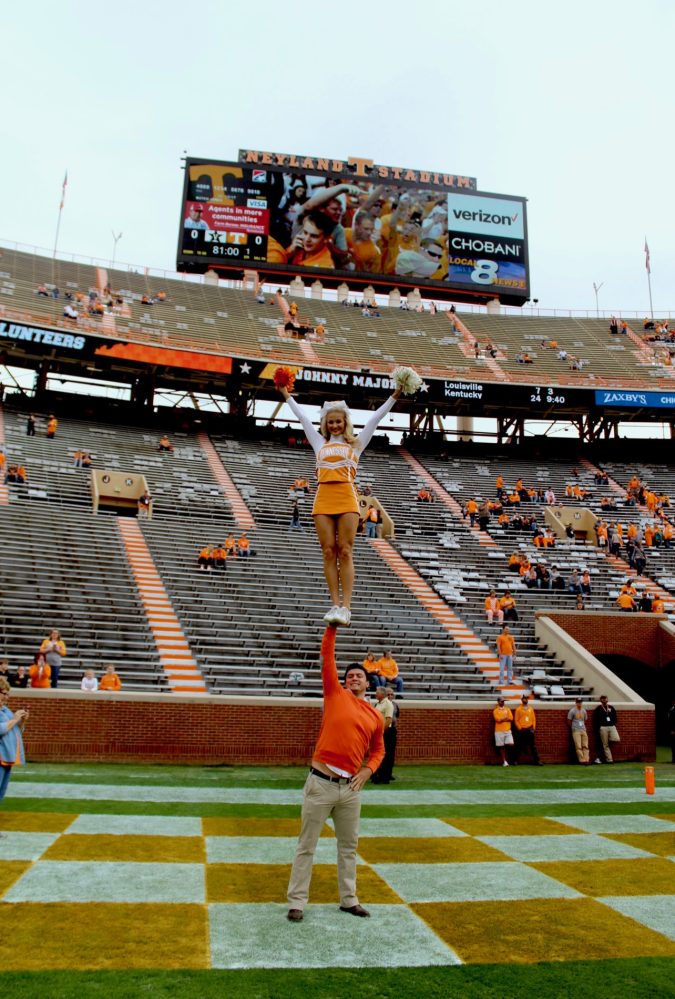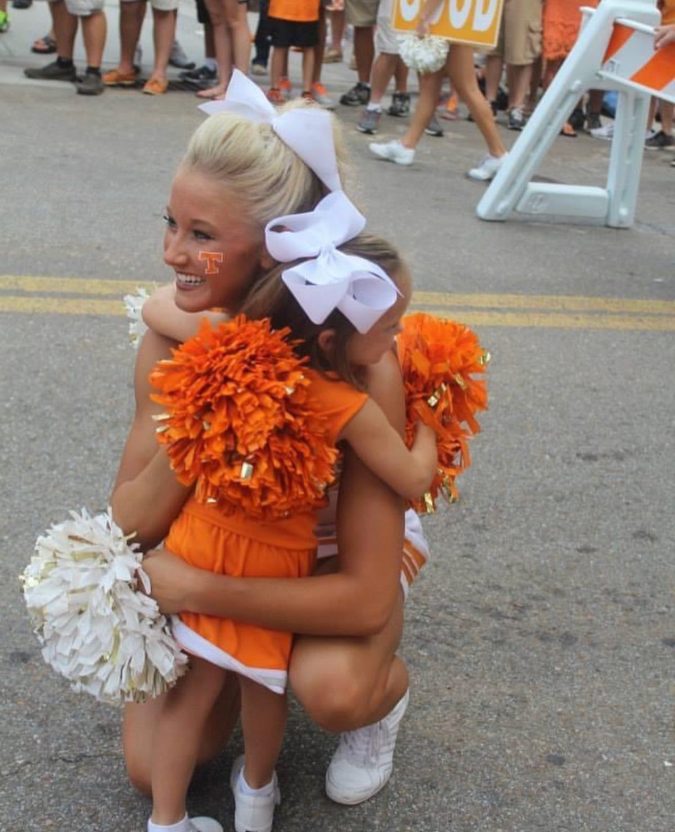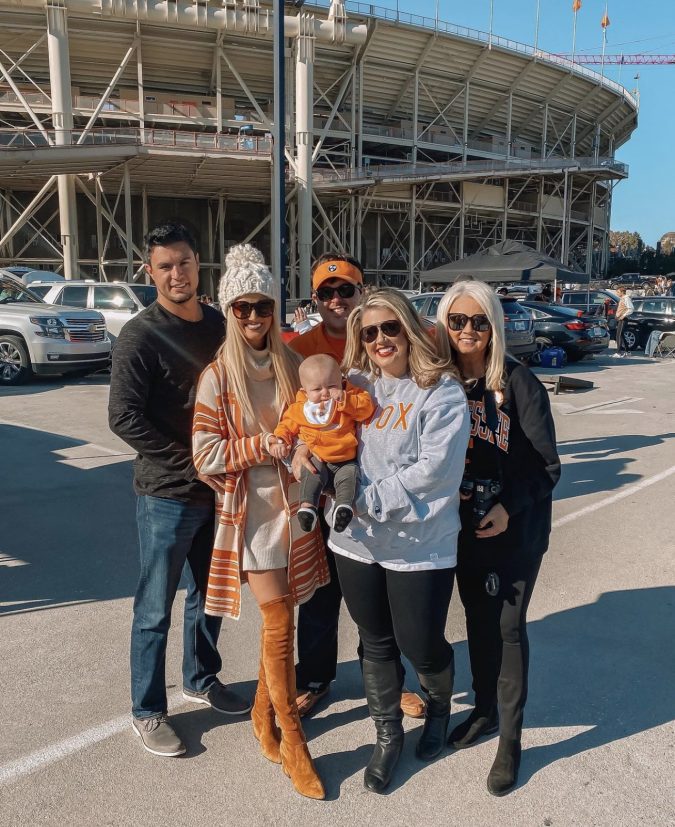 PARTY LIKE IT'S 1998
One of our favorite Tennessee Traditions is tailgating on top of G10 parking lot with our friends & family. We bring the whole setup, enjoy the fun football snacks, and play all the tailgate games with our boys. We always have our TN tent, folding table, Yeti cooler and foldable chairs in tow. Last year we bought a travel-friendly cornhole game that is quick & easy to pack for games and a TV to watch other teams during our tailgate. If you are ever near G10 on gameday, come by and see us! You know we'll be there!! 😉


---
GAMEDAY OUTFIT INSPO
Excited to share and link some of our favorite gameday gear and outfit inspo for tailgating — In the south, we love to dress trendy for games! Be sure to use code: PEYTON for 10% off at our local fav, Southern Made Tees. They have some of the cutest styles and accessories for TN gameday!

---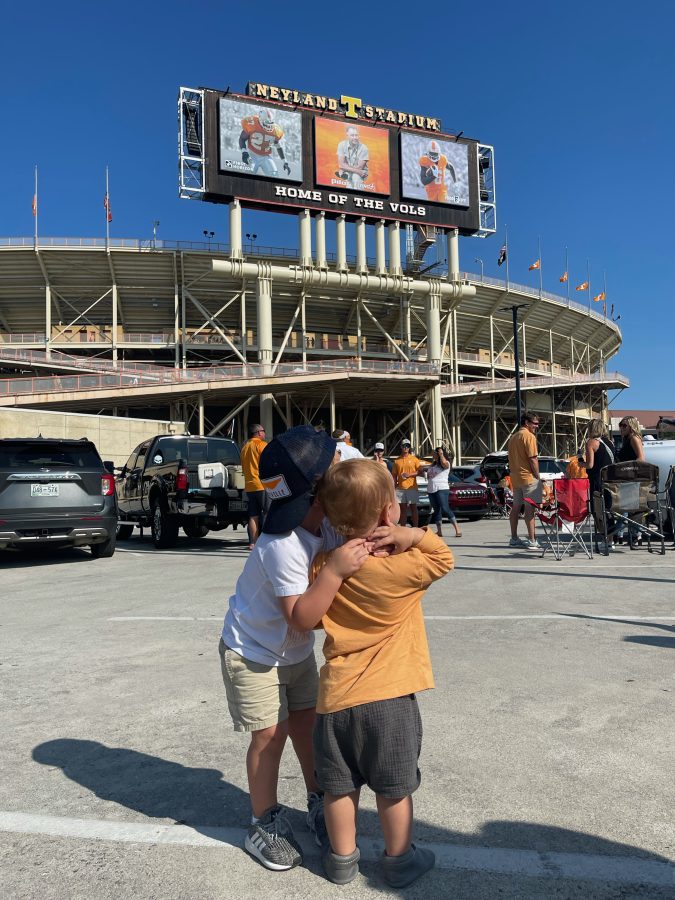 Stay tuned for some behind the scenes of our gamedays here on Rocky Top in just a few more days — I love sharing some of these special memories with y'all!
Also, be on the lookout for more gameday outfit inspiration coming soon! ORANGE just so happens to be one of the most popular colors this season in the fashion world … I'm taking that as a good sign for us Vol fans!! 😉
Thanks for stopping by, y'all!
xo, Peyton