Dear friends, although I was very eager to write to you about the salvation we share, I felt compelled to write and urge you to contend for the faith that was once for all entrusted to God's holy people.

Jude 1:3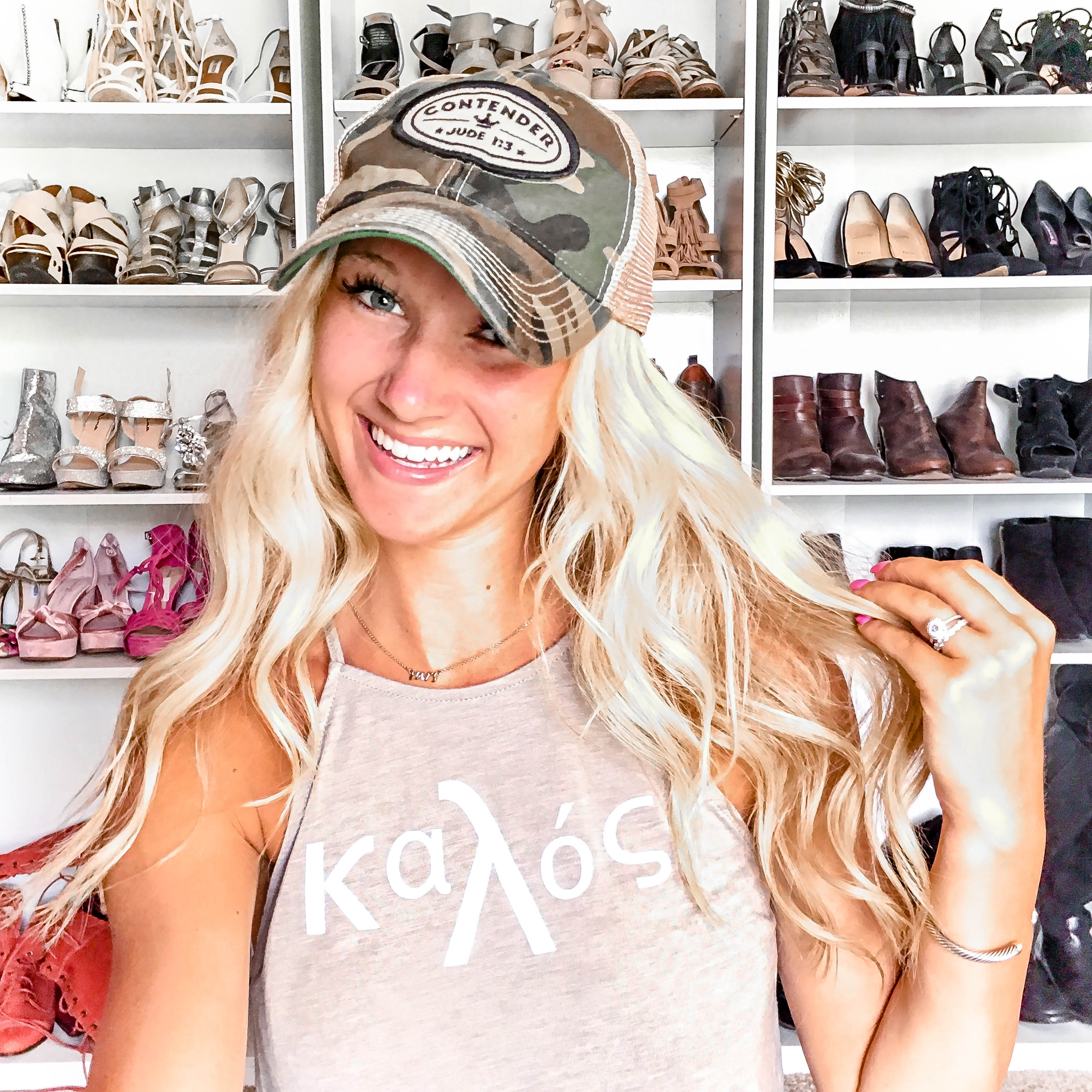 I know, I get it … everything in a blogger's world looks so perfect and put together 90% of the time. Some of the biggest and the best of bloggers and influencers make it seem as though they live this perfectly luxurious life with absolutely zero struggles. Well, I promise you that is not the case. A blogger's life may look like a perfectly edited IG photo from the outside, but what you see on that Instagram page is just that person's highlight reel. The majority of the time, it's not #RealLife. With that said, it's time that we get real around here …
I'll be completely honest with you all … the past couple weeks or so have been kinda rough for me in this whole blogging world. Putting out fires on top of fires, going back and forth (x60) with brands to nail down serious details for partnerships, trying with all my might to get my inbox under 200 emails (and then by the end of the day, I'm back to the number I started at), working from 8:30am and still having tasks on my to-do list when I 'stop' for the day at 10:00pm, balancing my time between the blogging world and my styling jobs, striving to stay strong when I read that mean comment or rude email, and worst of all … playing that evil comparison game. Yeah … it happens to me too. That feeling of 'I'm not as on top of things as that girl' or 'How is her following growing SO much faster than mine?!' or 'Dang, I wish I could buy all of those items that that one blogger bought from the #NSale' or 'How did she get to work with a brand like that?' or 'Geez, am I ever going to get reposted on @liketoknow.it's Instagram page?' … but most of all, I've just been having a constant feeling of never. being. enough. And truthfully, it's my own fault that I have felt this way. I'm sure most of us women are guilty of playing this game. Why do we try to compare our 'behind the scenes' to someone else's highlight reel??
Thinking about and writing out this blog post made me realize that I probably put more pressure on myself than the normal person should, and I don't really give myself enough credit a lot of the time because I feel like I can always do more and be more. I hate settling where I'm at – I'm always striving for the next thing that will help to grow my business, while also helping me to grow as a person and as a Christian. However, sometimes it's so easy to get distracted by little (dumb) things like the 'comparison game' – especially in this line of work.
Recently, I got the privilege to hang out with one of the best women out there, Michelle Myers, who is such a fantastic role model for every woman she meets. She owns a few businesses – one of which is called Cross Training Couture. While I was spending some time talking with Michelle, she asked if I would be interested in posting about a few of her new releases coming to CTC. Of course, I was all for it because this company is one that I truly believe in and have loved for a very long time now.
CTC is an inspirational, faith-based, fitness/athleisure line of apparel. My favorite part of this company is how genuine and loving it is. For instance, before each package is shipped out as a purchase, EACH piece of clothing is prayed over, not only for the one who will be wearing it but also that the seeds of the Gospel will be planted into the hearts of everyone who sees the piece of clothing. *chills*
Recently, I received this special gift that included CTC's newest 'Kalos' tank and 'Contender' hat, and I felt like it was a special message from God. Let me explain the meanings of these 2 pieces, and then you'll understand why I felt like God was talking directly to my heart.
This camo 'Contender' ball cap from CTC refers to the verse Jude 1:3. This hat stands as a special reminder that we are all fighting the good fight each and every day – and it's not always an easy fight to win. But it's the most important one. We fight to be contenders of faith and defenders of truth. And sometimes, that task can be lonely and exhausting when some of life's battles are thrown into the mix.
Now, this high-neck tank is possibly one of the coolest things I have ever worn before. It reads the Greek word, kalos. The direct translation for this means good/inner beauty. I've been using this as a daily reminder to myself that I reflect God's perfection – not mine and not others. On the days when silly games or feelings of inadequacy start to creep in, I use this as a reminder that it's not what people see on the outside that matters. It's all about what is on the inside – in our hearts. This is something that my family always taught me growing up … to always strive to be more beautiful on the inside than the outside. And I don't think I'll ever be too old to receive this sweet reminder time and time again.
After my personal struggles the past few days and then receiving this sweet CTC set, I was quickly inspired to write a 'note to self' and to snap a quick pic on my iPhone … even though I didn't have one stitch of makeup on. (But honestly, I really think that this non-glam look matched the outfit – and most importantly, the message – even better than a perfectly put together face of makeup would have.)
So, tonight I'll leave you with this note to myself … and to you:
God made us to be beautiful and strong. He sees our hearts and perfectly equips us to take on any of life's battles. Our worth does not lie in the clothes that we wear, the number of followers that we have, the size of our bodies, how many tasks we get marked off of our to-do lists, the opinions of other people with angry hearts, how perfect our winged eyeliner looks, or the number of likes we get on a photo. Our worth is in who God says we are and who He sees in us – His son. May we continue to fight the good fight and strive to always shine our inner beauty much brighter than our outward appearance. And always, always, always remember WHOSE we are!
If there is anything that has been weighing heavy on your heart lately, I would love to pray for you. Please feel free to comment below or send me a private message. All my love!!
xo, P
*Thank you to Cross Training Couture for partnering on today's post!