As they entered the tomb, they saw a young man dressed in a white robe sitting on the right side, and they were alarmed. "Don't be alarmed," he said. "You are looking for Jesus the Nazarene, who was crucified. He has risen! He is not here. See the place where they laid him. But go, tell his disciples…"

Mark 16:5-7
---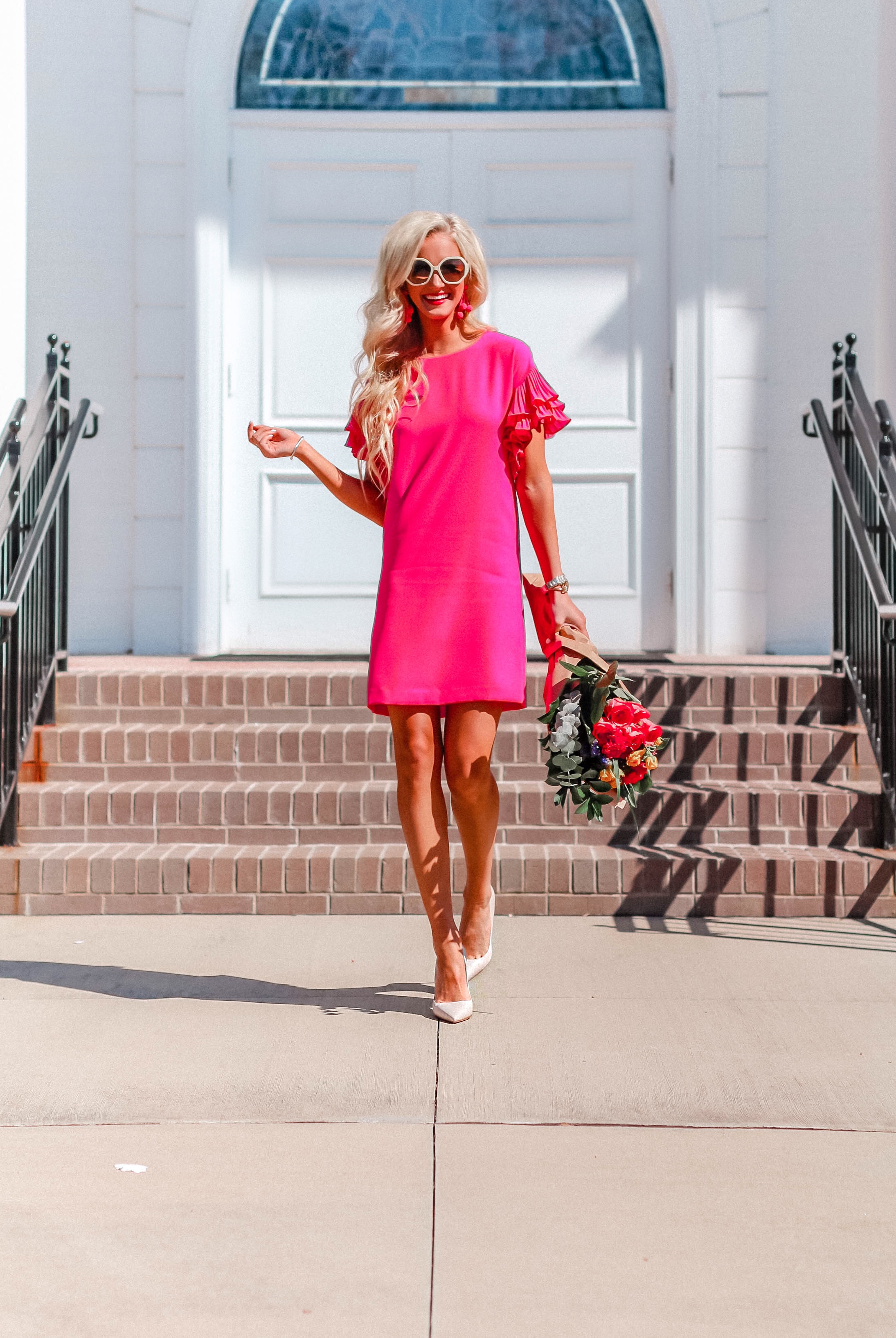 Easter is just 10 days away, friends! If you haven't found your dress yet, today is the day! Just ordered mine. 🙂
I love Easter for so many reasons — it's one of my favorite holidays, actually! In our family, we have a few special traditions that I love, but one thing I love most is the feeling of the fresh, spring air outside while we're hunting eggs and taking family photos. About a week before Easter, all of us 'kids' go over to my mom's house to color Easter eggs. We save them and give them all to my Papaw on Easter morning because he loves to snack on them each year. We also have a special tradition where we attend the Easter Sunday service at my grandparents' sweet little church in Heiskell, Tennesse — it's one of those traditions that I wouldn't miss out on for the world. (Fun Fact: In this church is where I dedicated my life to Christ and was saved about 16 years ago!) After the service, we head over to my Granny and Papaw's house for lunch and of course, a few rounds of Easter egg hunting. It's funny how as we have all gotten older, my grandparents have exchanged the candy inside of the eggs for different amounts of money & of course, one golden prize egg. 😉 With our competitive family, you know it's always a good time full of laughs!
But of course, the main reason I love this holiday is because it's such a special reminder of Jesus' love for us. All my life, I've been celebrating the meaning of Easter and the resurrection of our Savior, and even after all these years, I can never hold back the tears of joy or chills running down my body each time I hear the story of the empty tomb. (Just typing that out brings tears to my eyes!) He IS risen, indeed!
---
Because He LIVES, I can face tomorrow!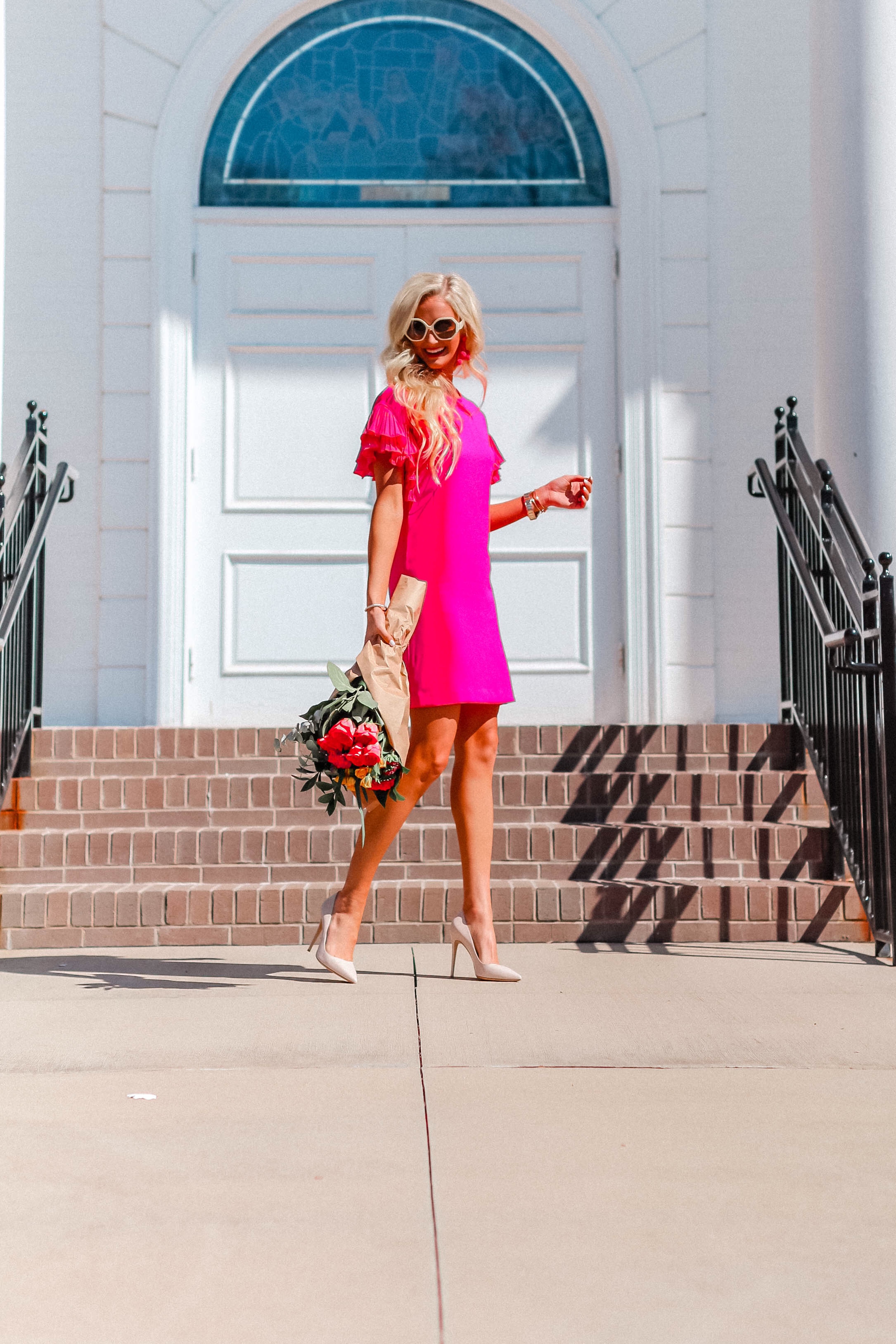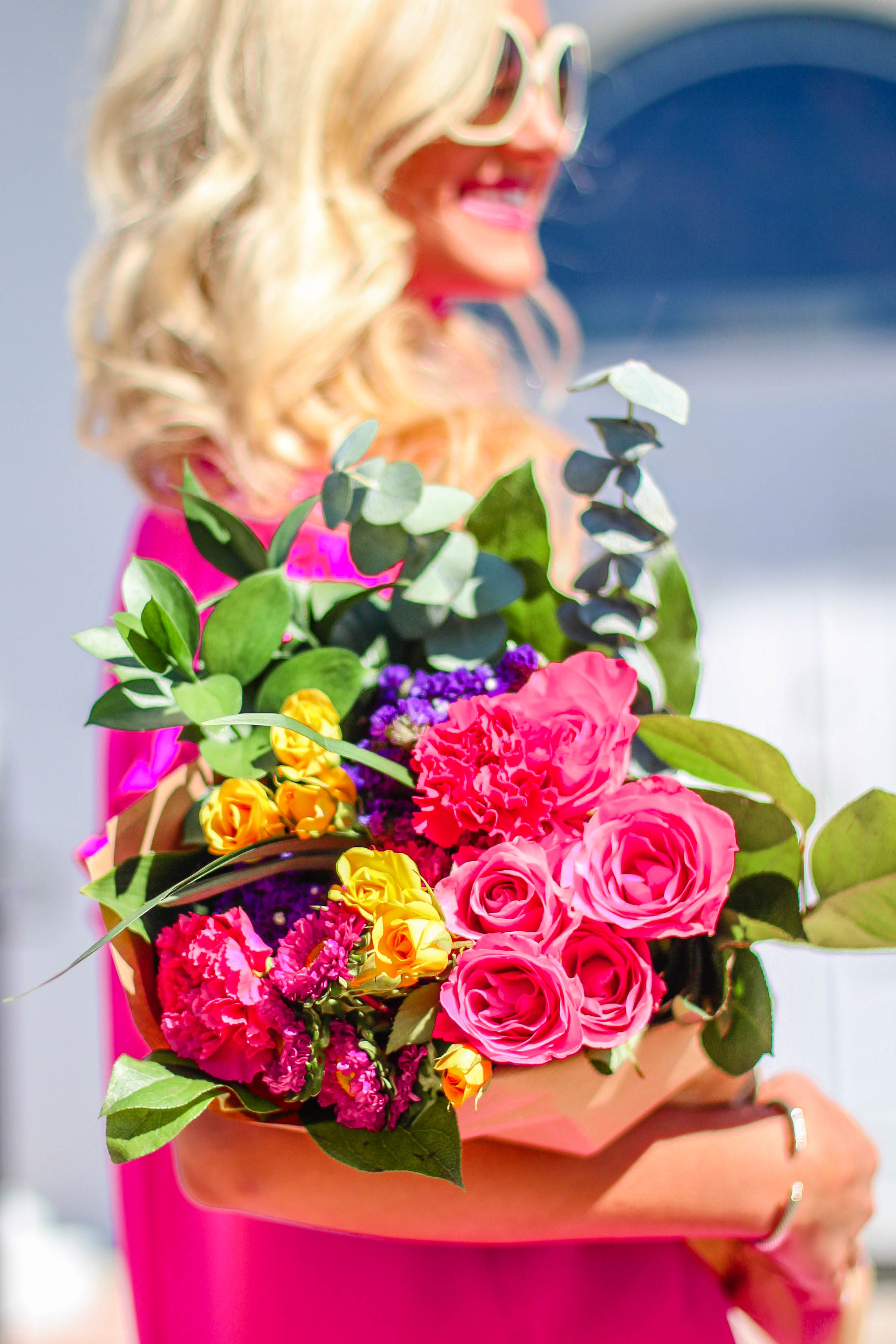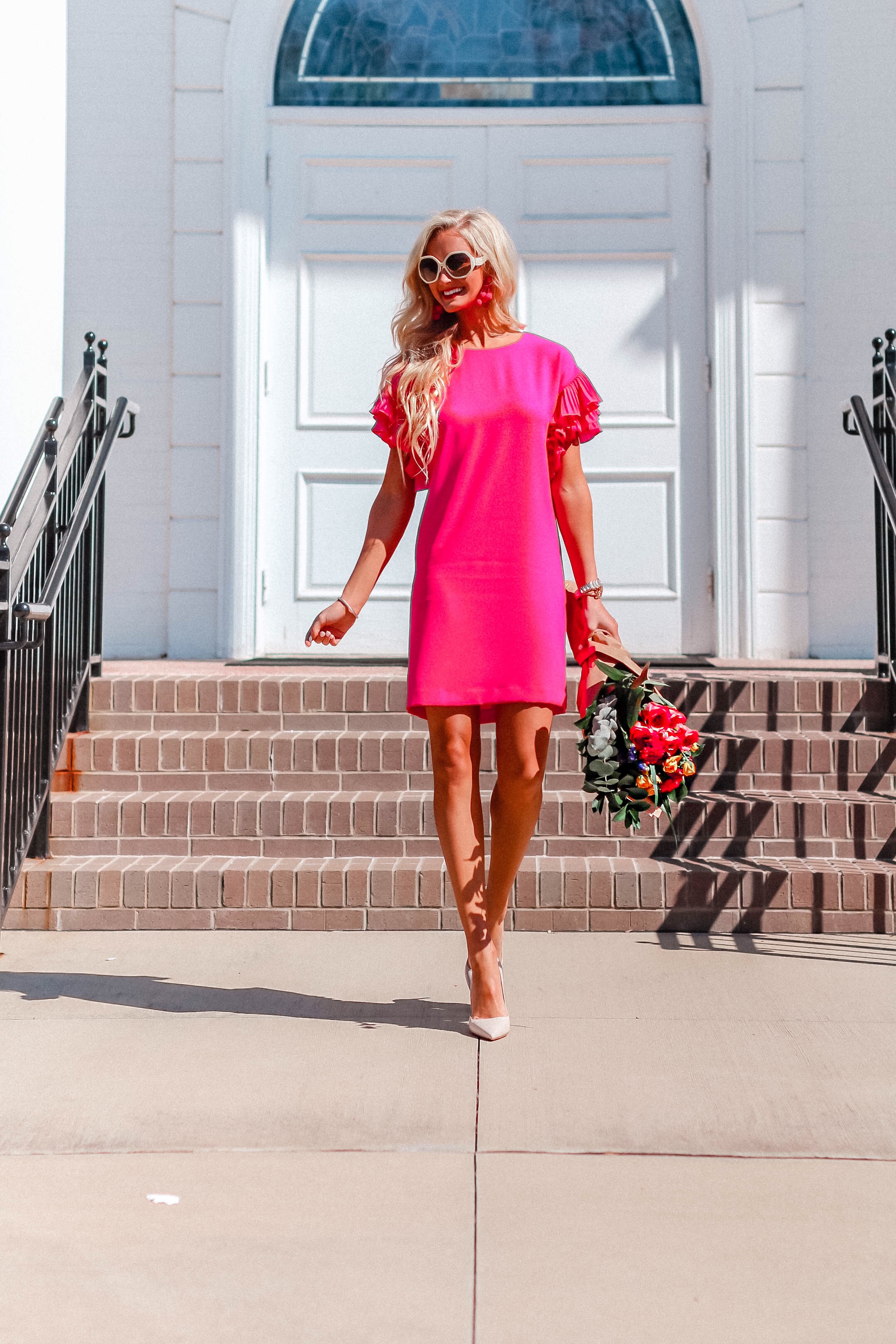 Shop the post:
ruffle sleeve dress (still available in white – wearing size 0) | nude pumps (love these – order half size up!) | pink dangle earrings

---
If you have yet to find the perfect Easter dress for your Sunday morning worship service or your family brunch, have no fear! I've always got your back ladies! Below, I've gathered a carefully selected group of dresses that will be on-trend, springy style, and most importantly, appropriate, for this special day. Simply hover over any of the images below to see the price of that item and then click on the dress that you want to shop. That will take you directly to the website to purchase that item!
As always, let me know if you have any questions at all!

---
Do you and your families have any special Easter traditions? I'd love to hear about them if you want to share in the comments below!
xo, P