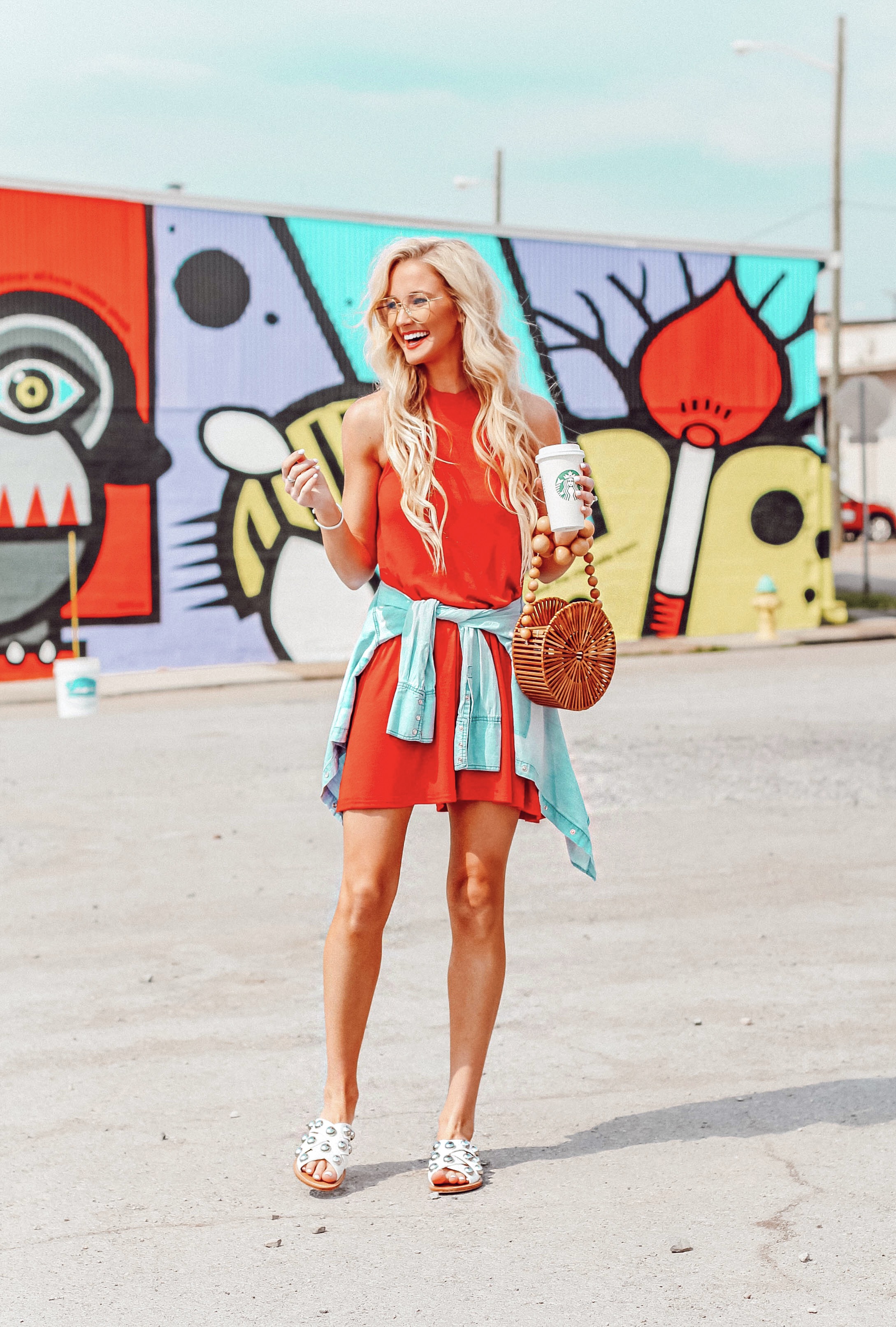 Outfit Details:

Today, we're taking it back to the basics, y'all! (and no, I'm not talking about the Ugg boots + Starbucks Pumpkin Spice Latte kinda #basic 😉 )
Extravagant, unique, out of the box outfits are my JAM … but we all need some good basics in our lives. They are the filler pieces in our wardrobes that never go out of style, the perfect layering options, and of course, the real life everyday "I need to hurry and throw something on before I'm late" go-to pieces that we all reach for time and time again. They're classics!
I've received so many requests from some of you over the past few months to write a post about this and link my top favorite basic pieces for y'all. And as you're scrolling through my top picks, some people may think, "Well that's just a regular tee … I can find that anywhere." But, we all have that one v-neck tee or pair of black leggings that we love more than any of the others in our closets that look almost identical. There's a reason (whether it's the quality or the fit) that we all keep going back to that same basic shirt, etc … so I want to share some of my favorites with you all! Perhaps after you try them out for yourselves, they'll become a favorite for you as well! No matter how many pairs of leggings I buy, for example, I will 99% of the time reach for my black, Zella pair. Sure, they are something so basic (for lack of a better word, LOL), but to me, they really are so much better than the rest when it comes to the quality, the material and the fit.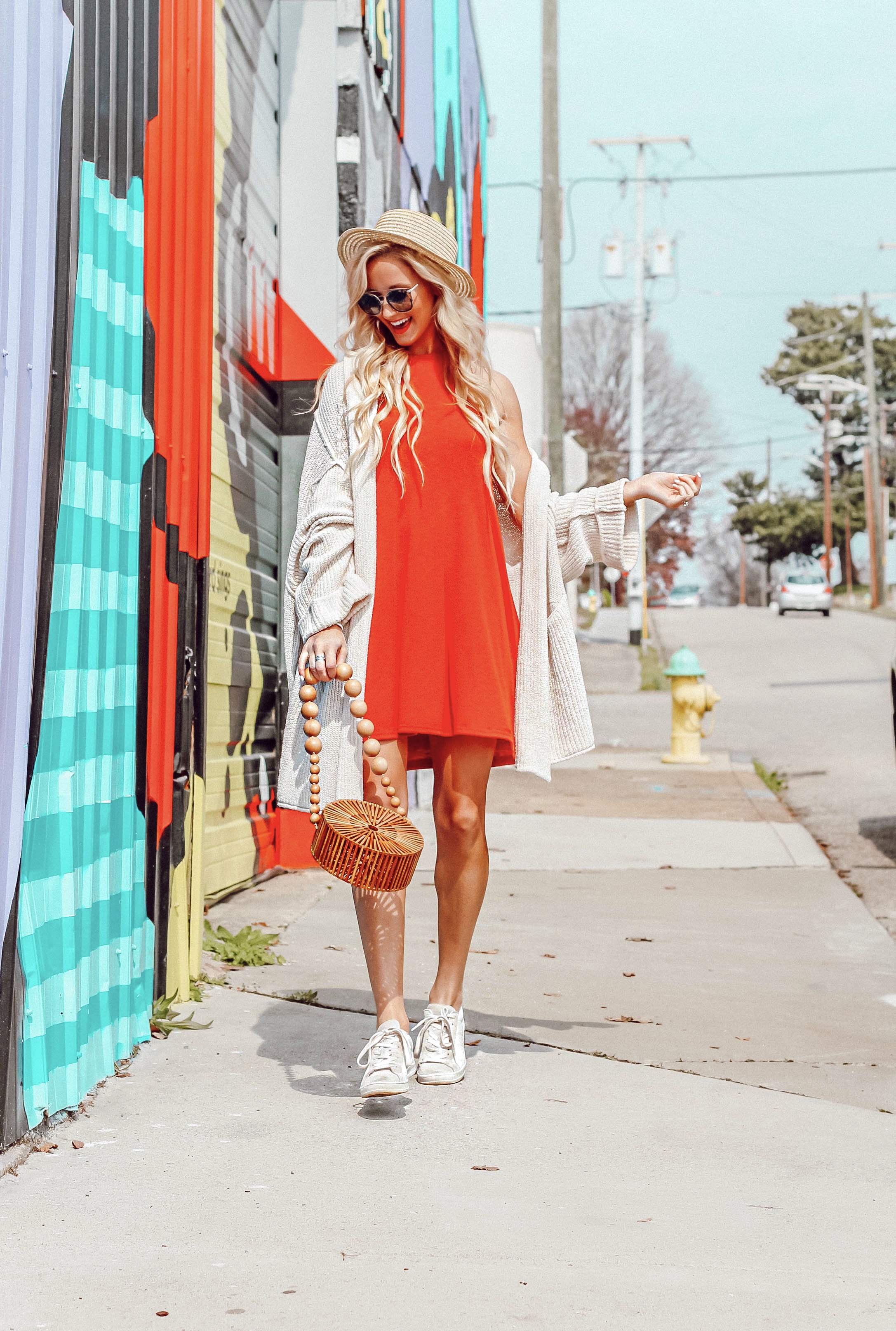 Outfit Details:

I decided to share 3 different looks throughout this post, with one basic dress being the main part of each outfit so that you can see how easy it is to mix and match these types of pieces and dress them up or down. As excited as I get about the fun, spunky outfits that I often like to wear, I almost always have at least one basic included in each of them. You simply cannot style outfits without these filler items!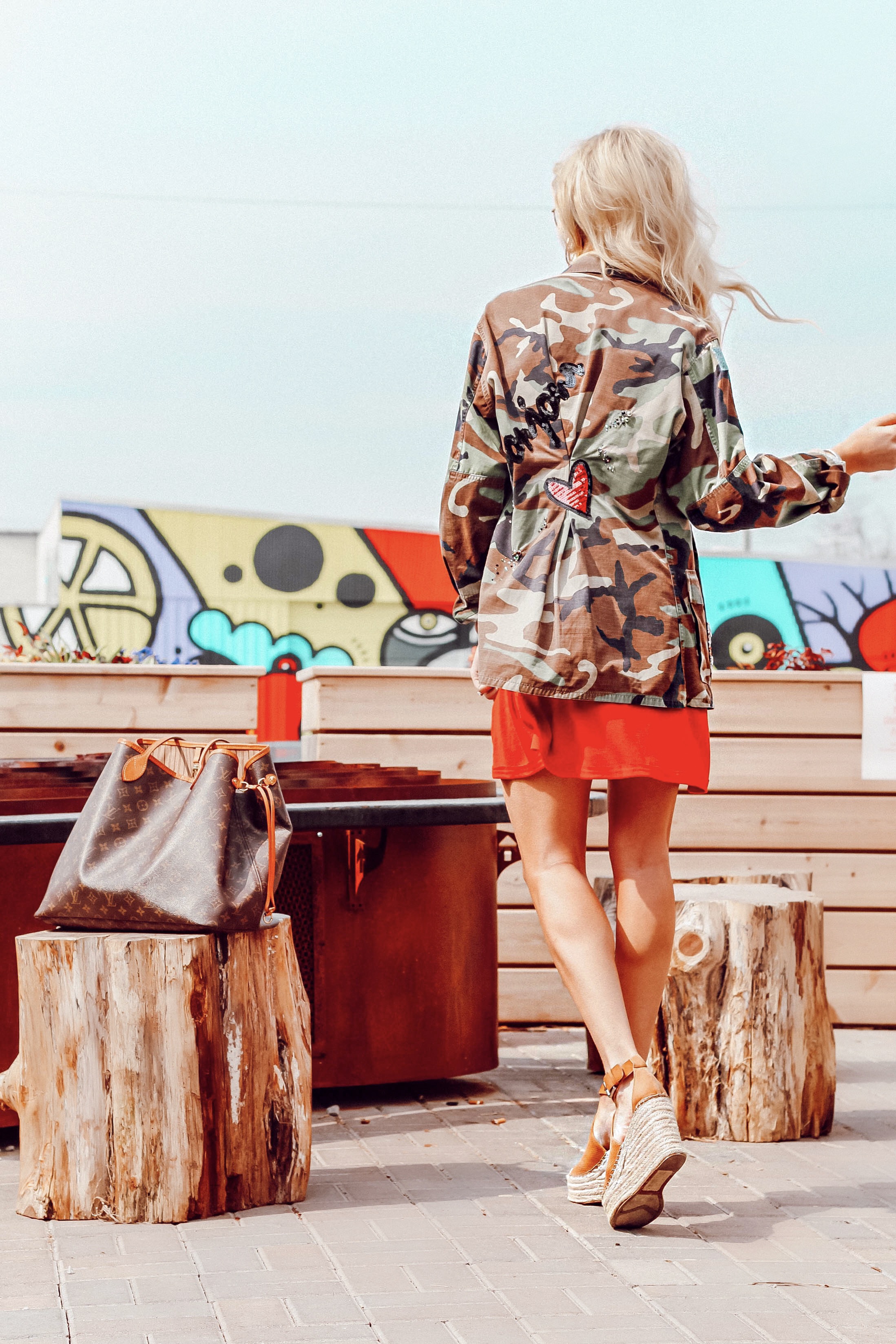 Outfit Details:
Custom Camo Jacket: Cavanagh Baker

Whether it's loungewear & comfy clothes or basic pieces that you need to fill your wardrobe and complete your looks, I've included them all below! All of the items listed are under $100. I've tested out the majority of them myself, and I highly recommend them! Happy Shopping, xo.