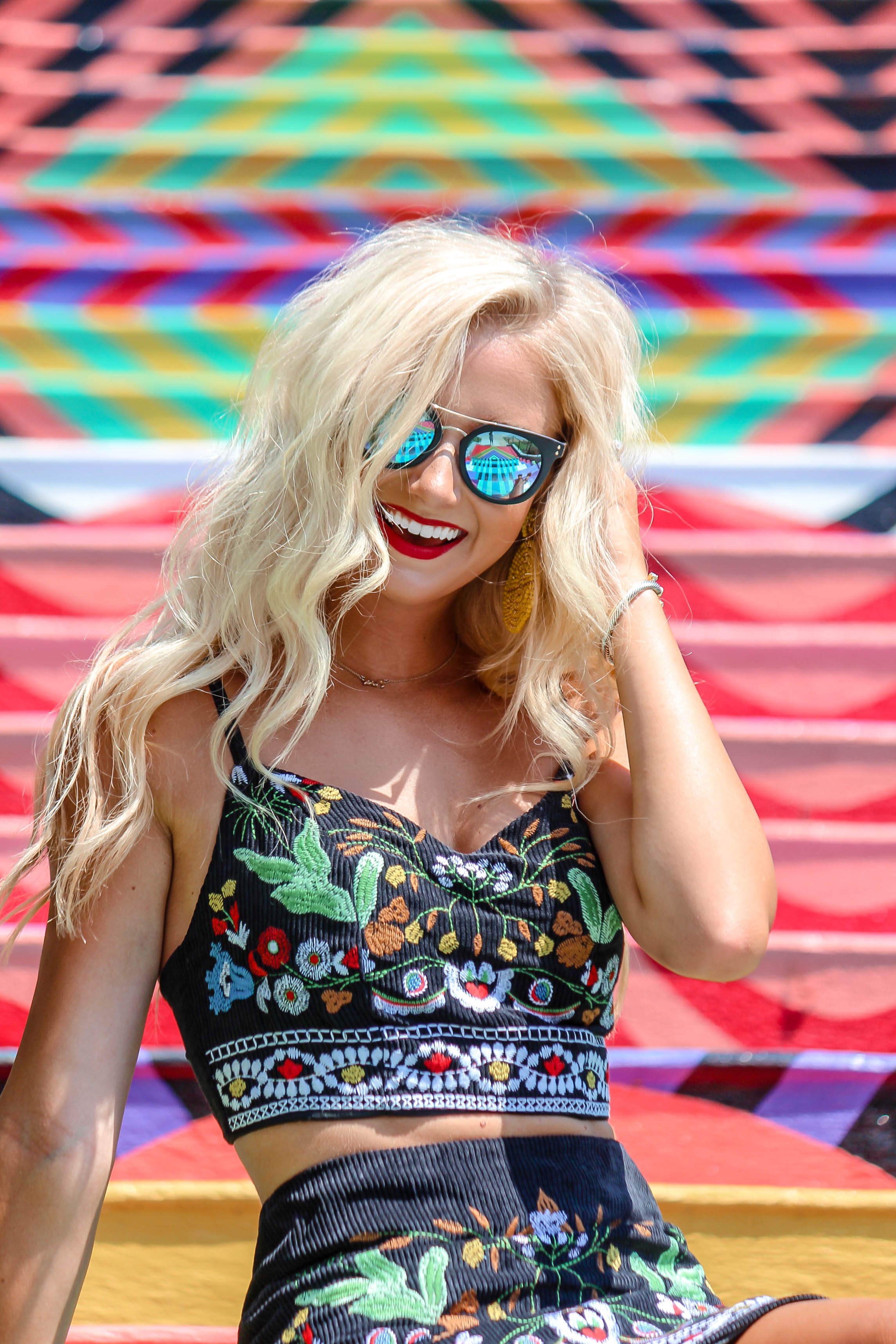 It's Thursday, which means we're one step closer to date night – woot woot! Teej and I take it pretty seriously. That's the one thing that we promised ourselves early on that we would never let go of, so every Friday and/or Saturday, we go out for date night (and I love it). I think one of the most important pieces of advice that we have ever received was to never stop 'dating' each other … even once you've been married for 50 years. Whether it be date nights, movie marathons, having the car door opened for you, surprising each other with random gifts or simply just flirting, it's so important to keep the spark alive in every day life – not just on the special occasions.
Today's post features this fun & flirty two piece set from Reef Boutique. I'm kinda digging the whole embroidery trend that's been pretty popular lately, and this set shows it off so well. I chose this look because the corduroy material is perfect to wear now, as well as as transition into fall. I think it would be so cute paired with a tan (or even a red if you're feeling sassy) moto jacket & over the knee boots. I may restyle this look in a few months and see what I can come up with to give you all some more inspo!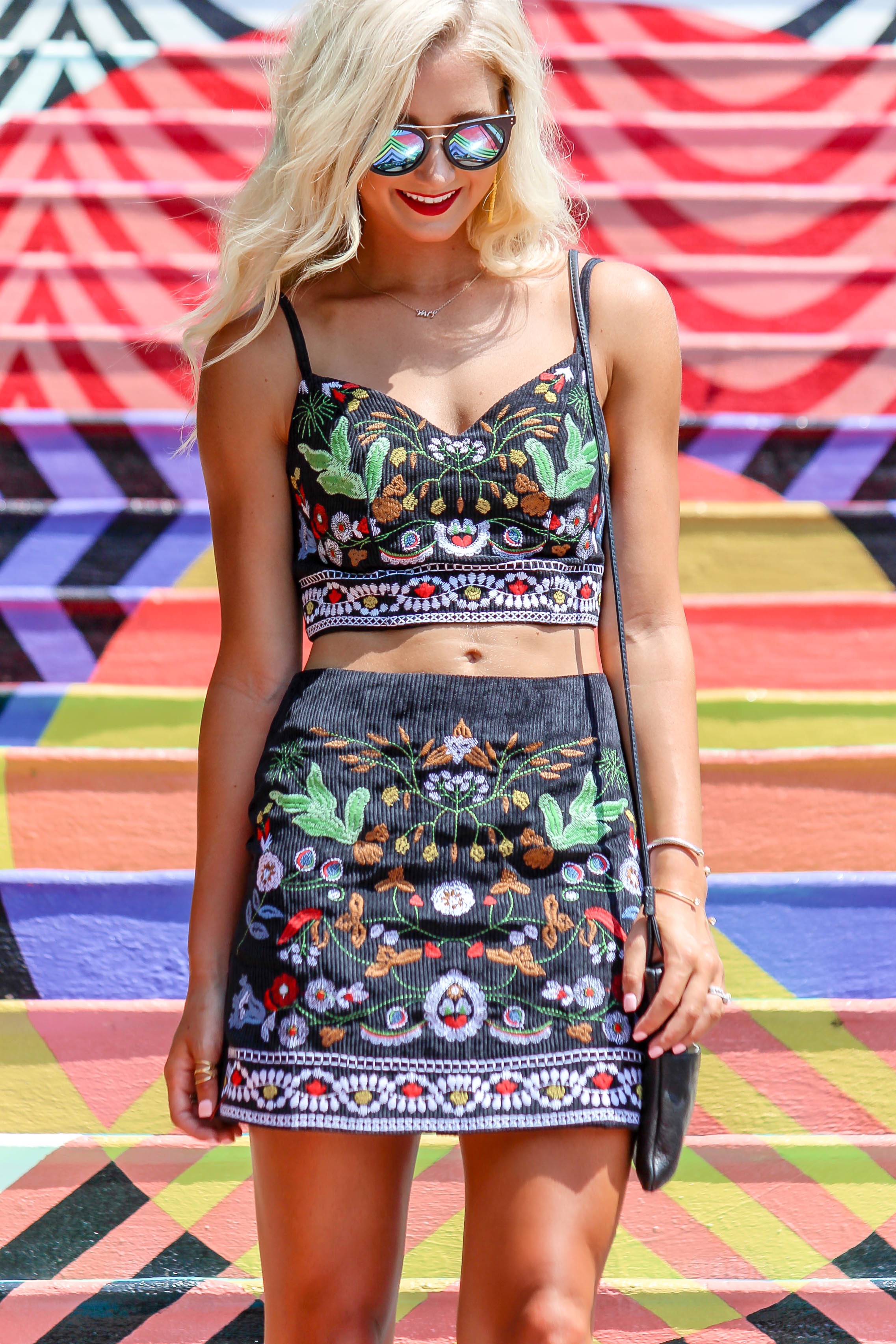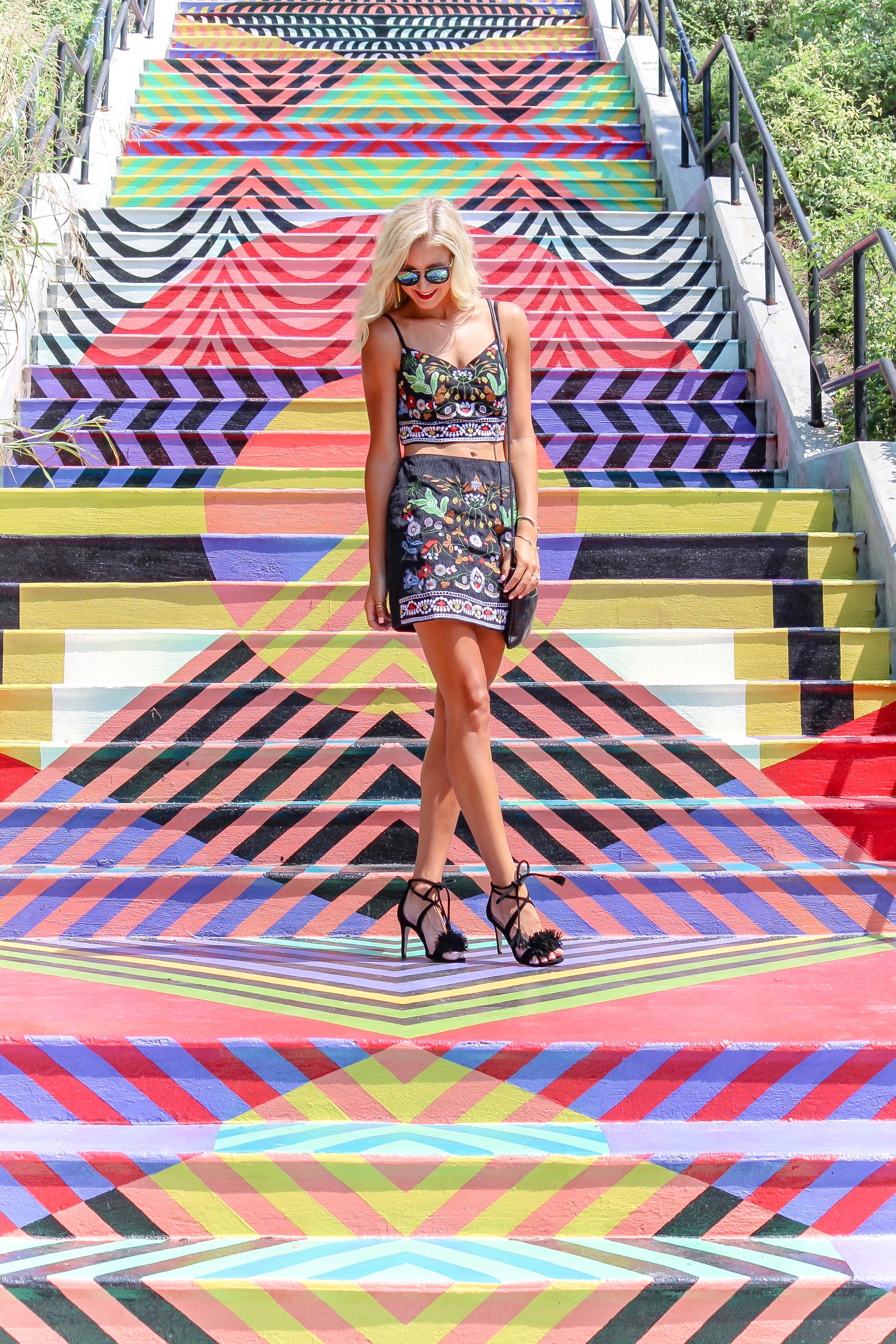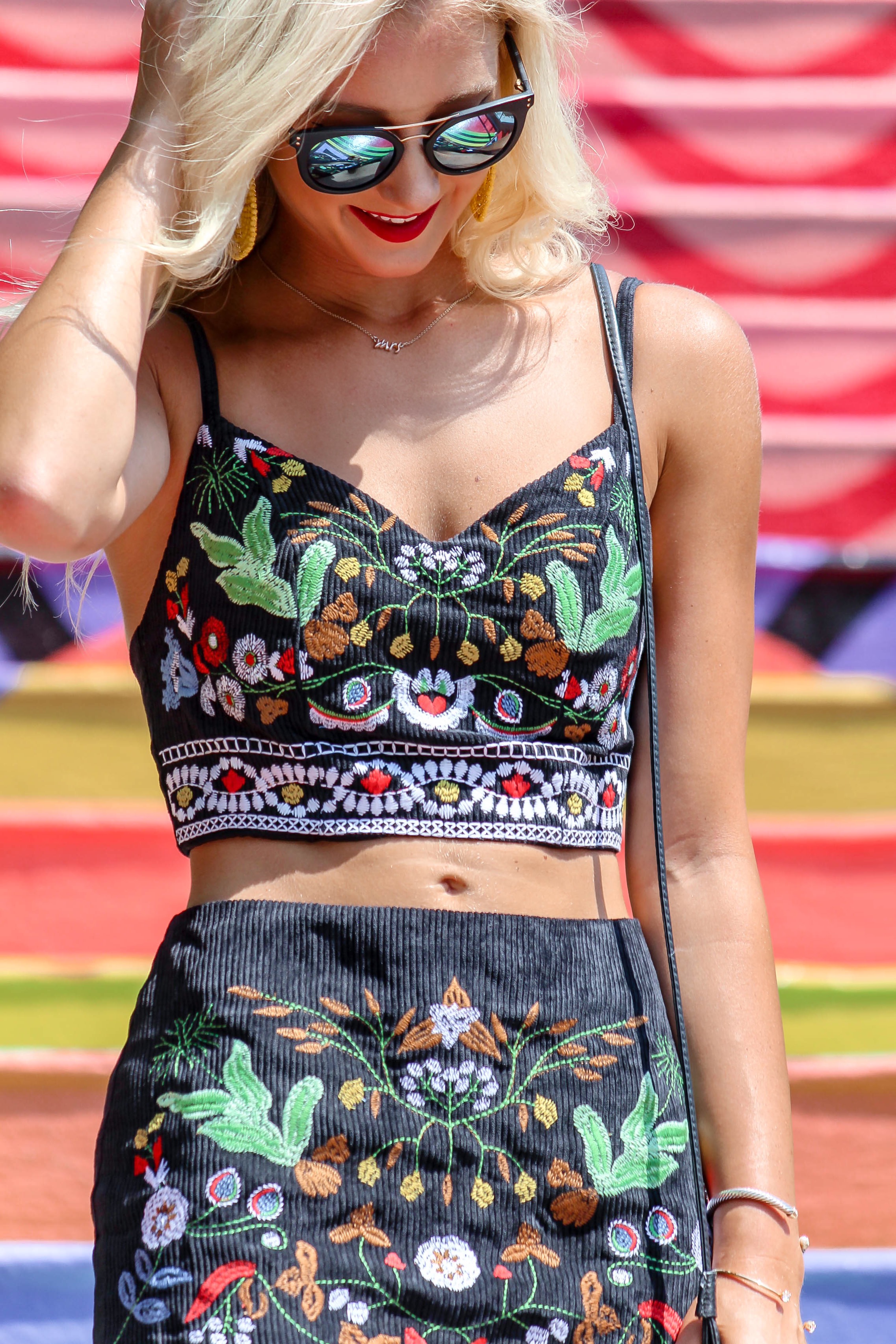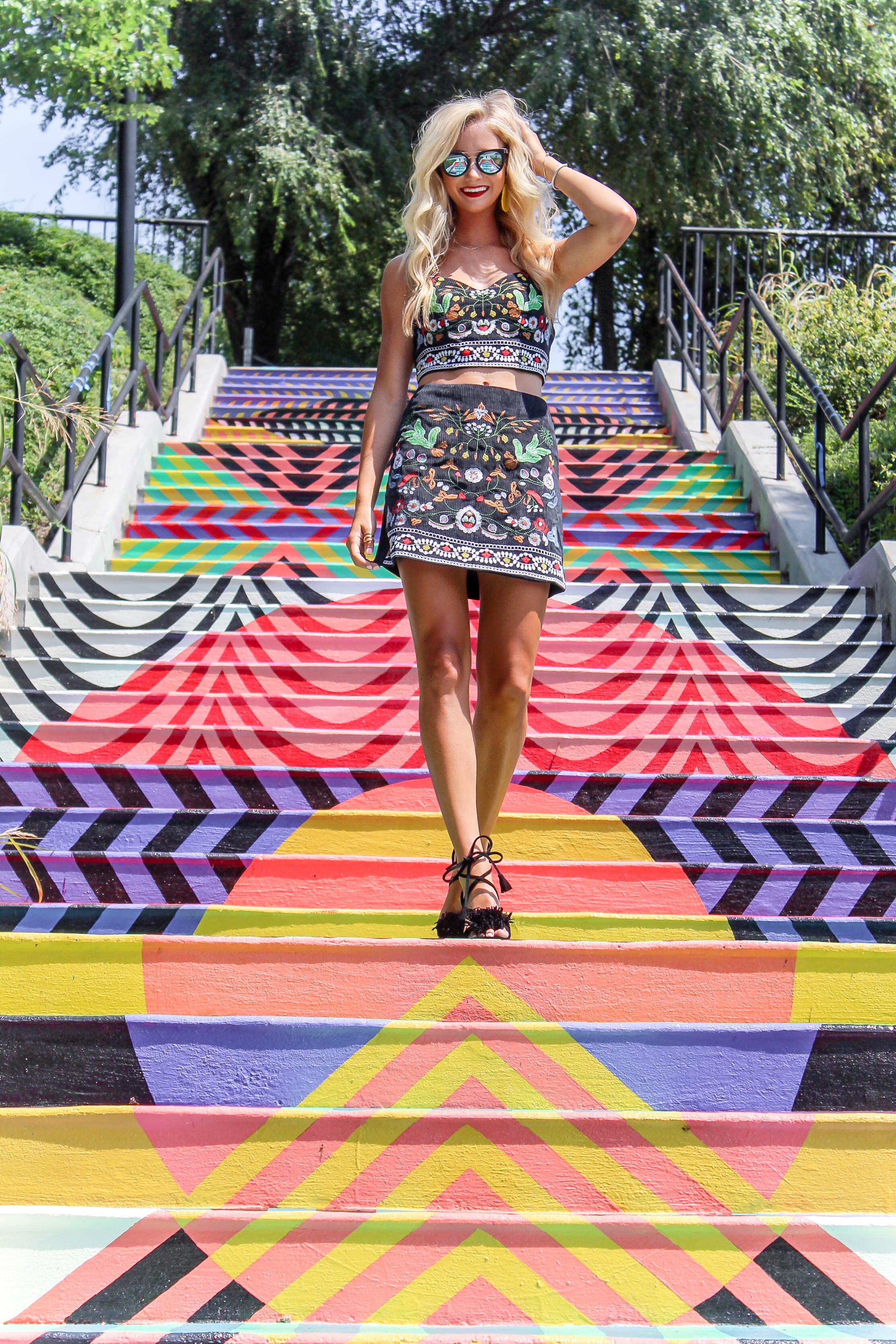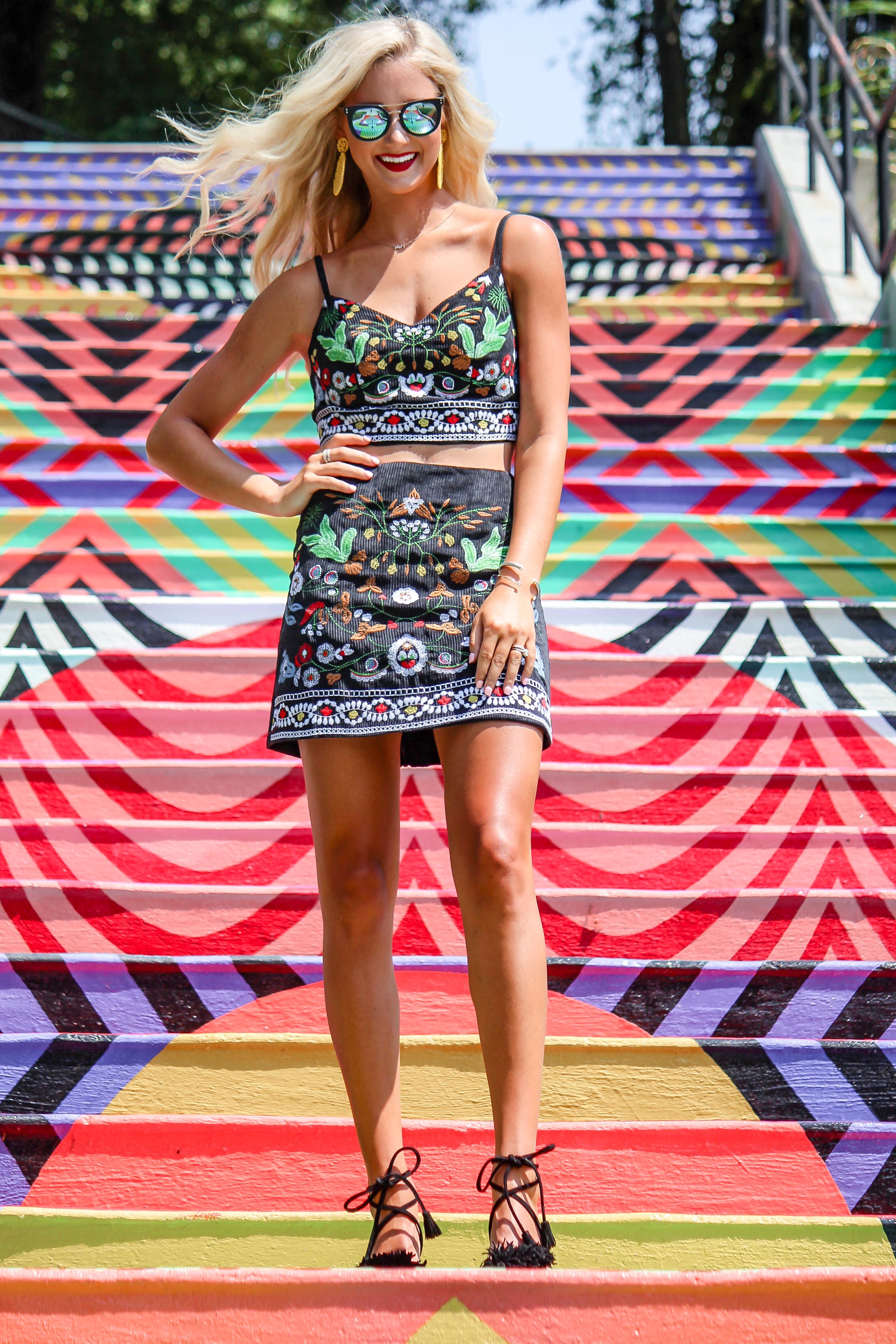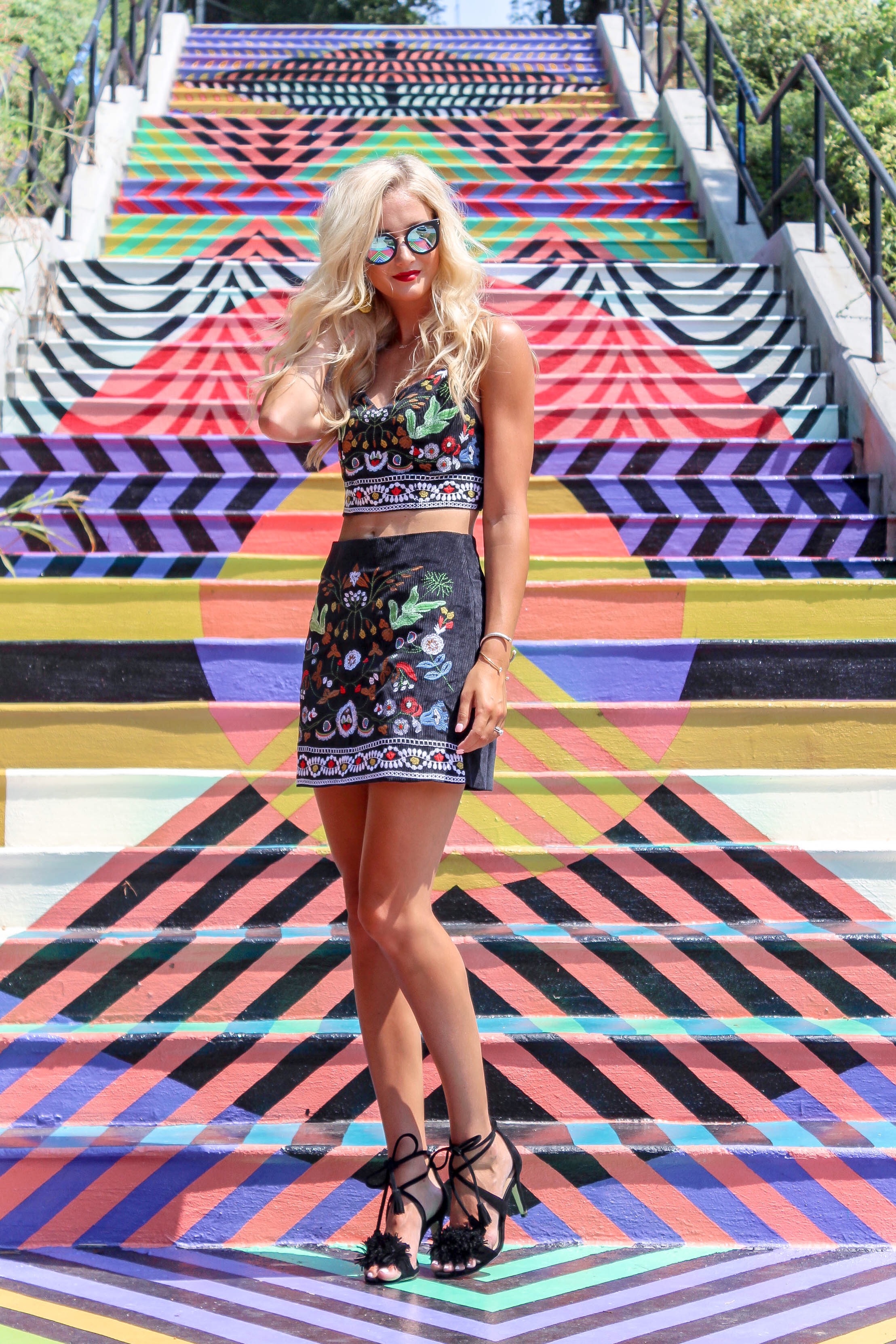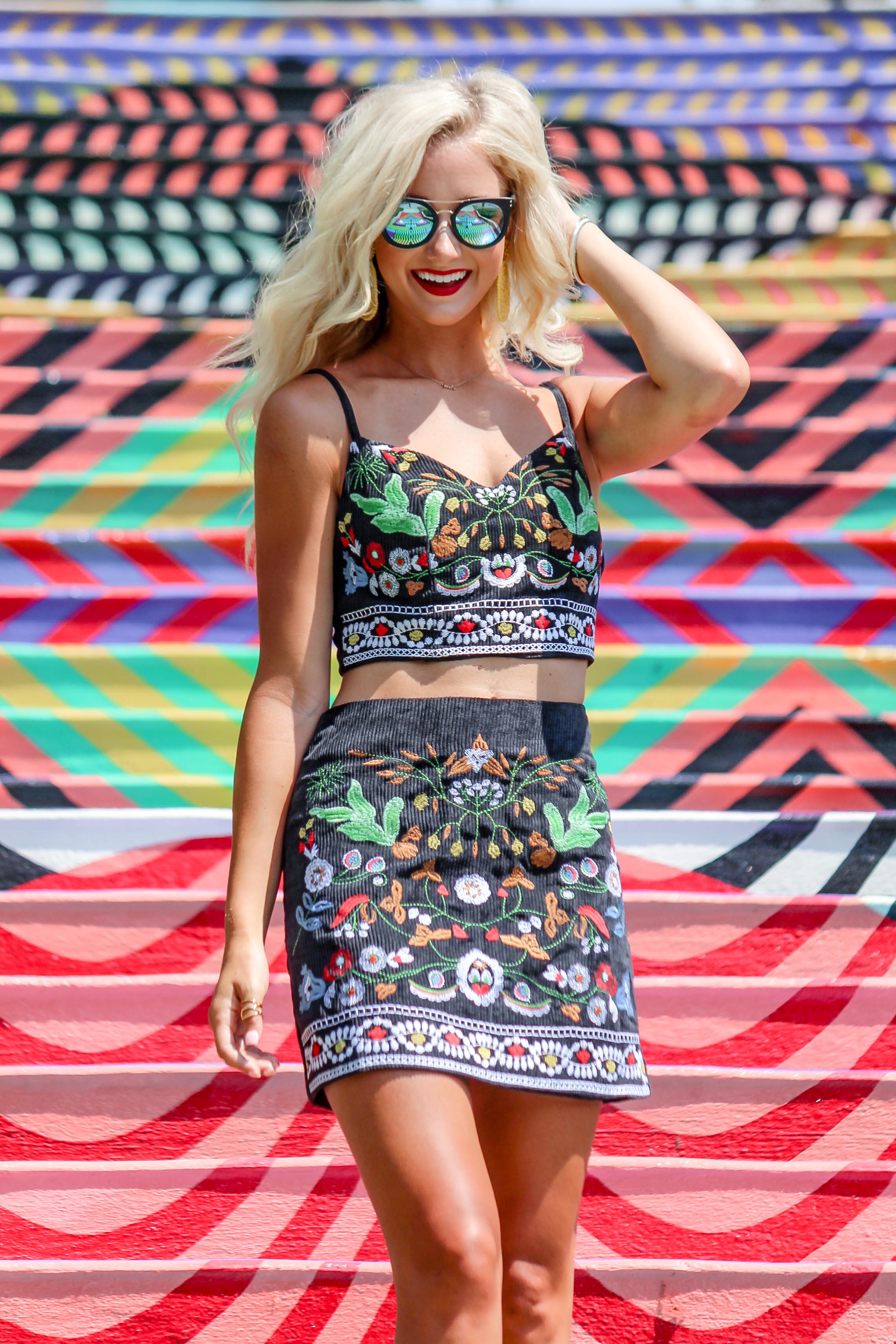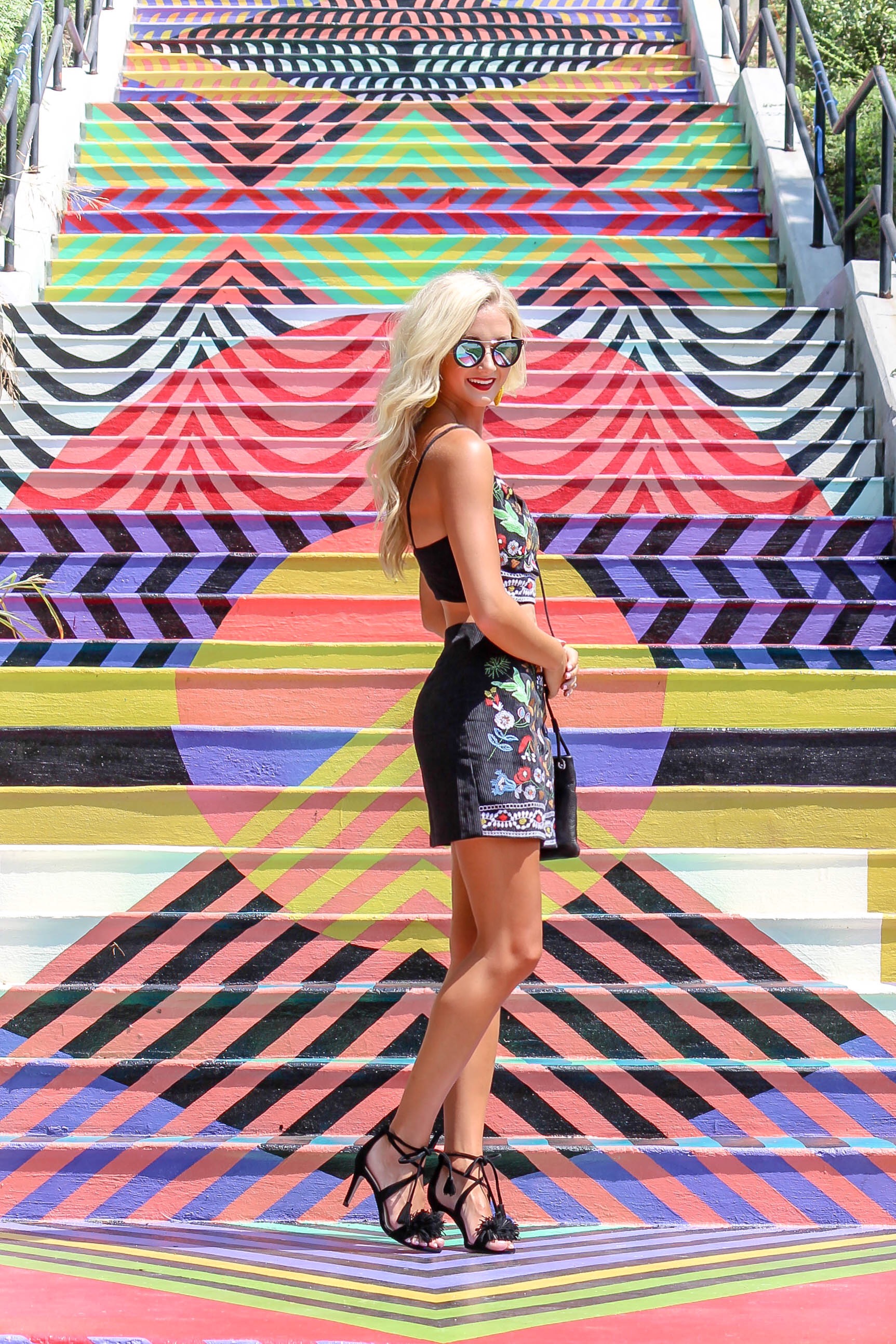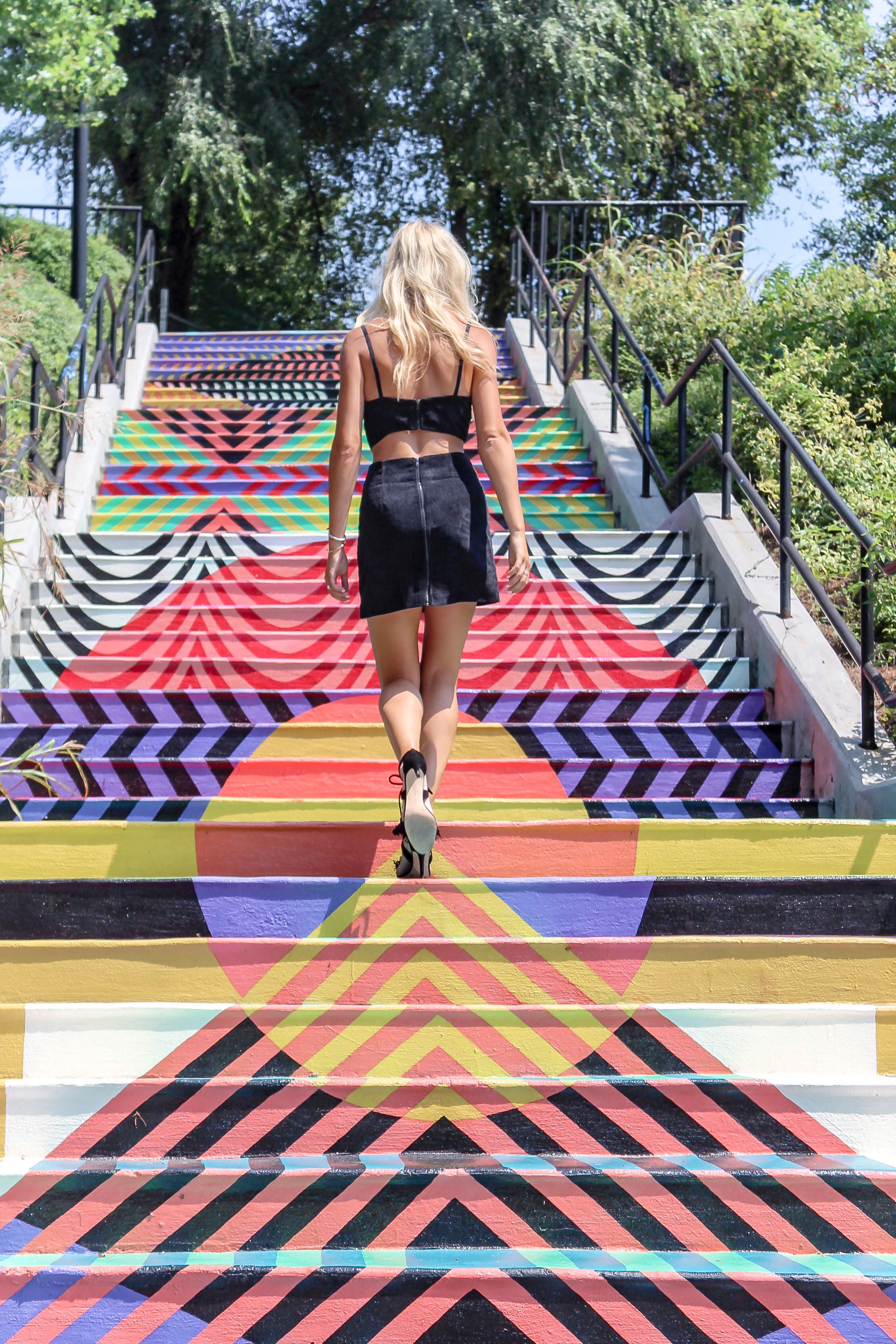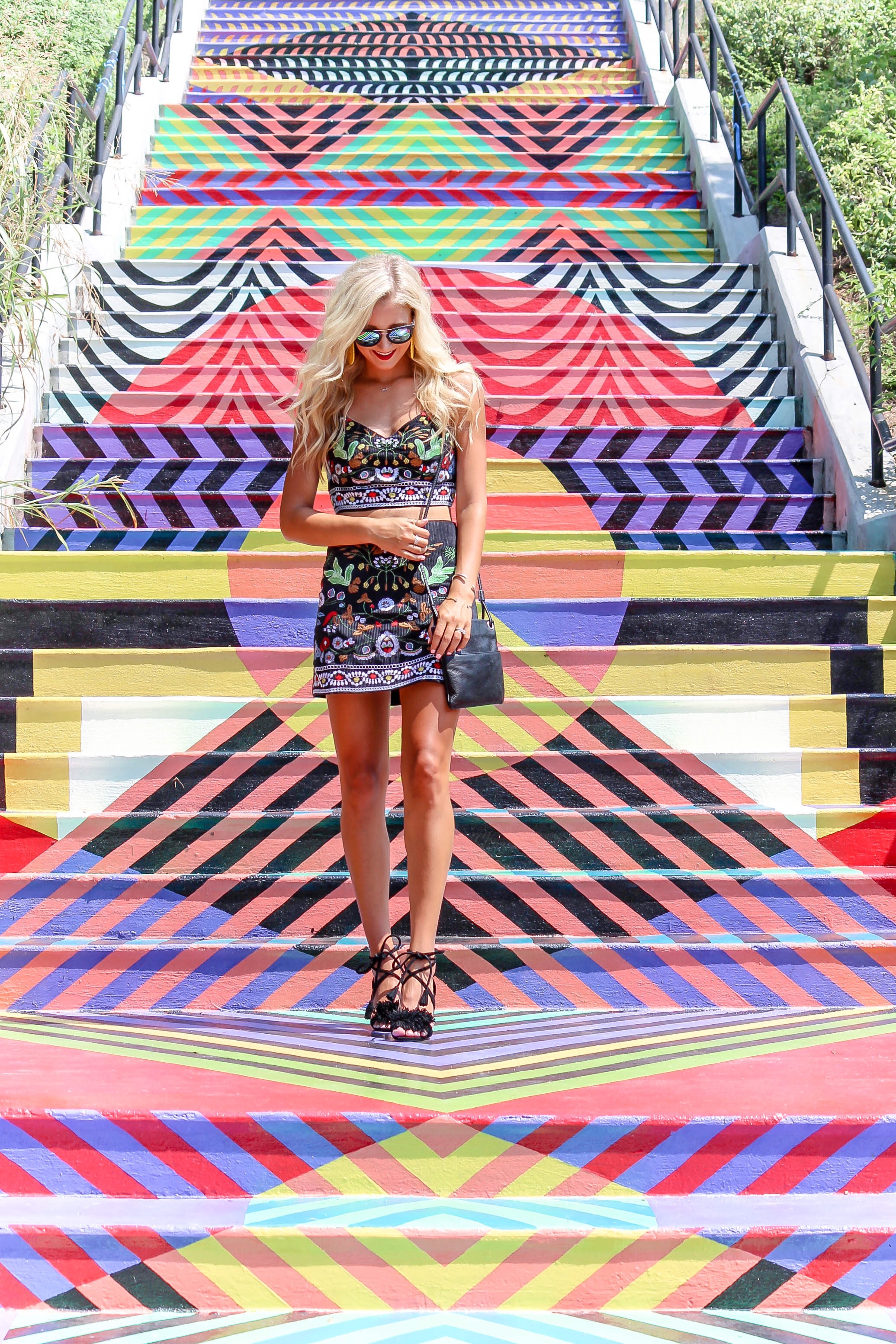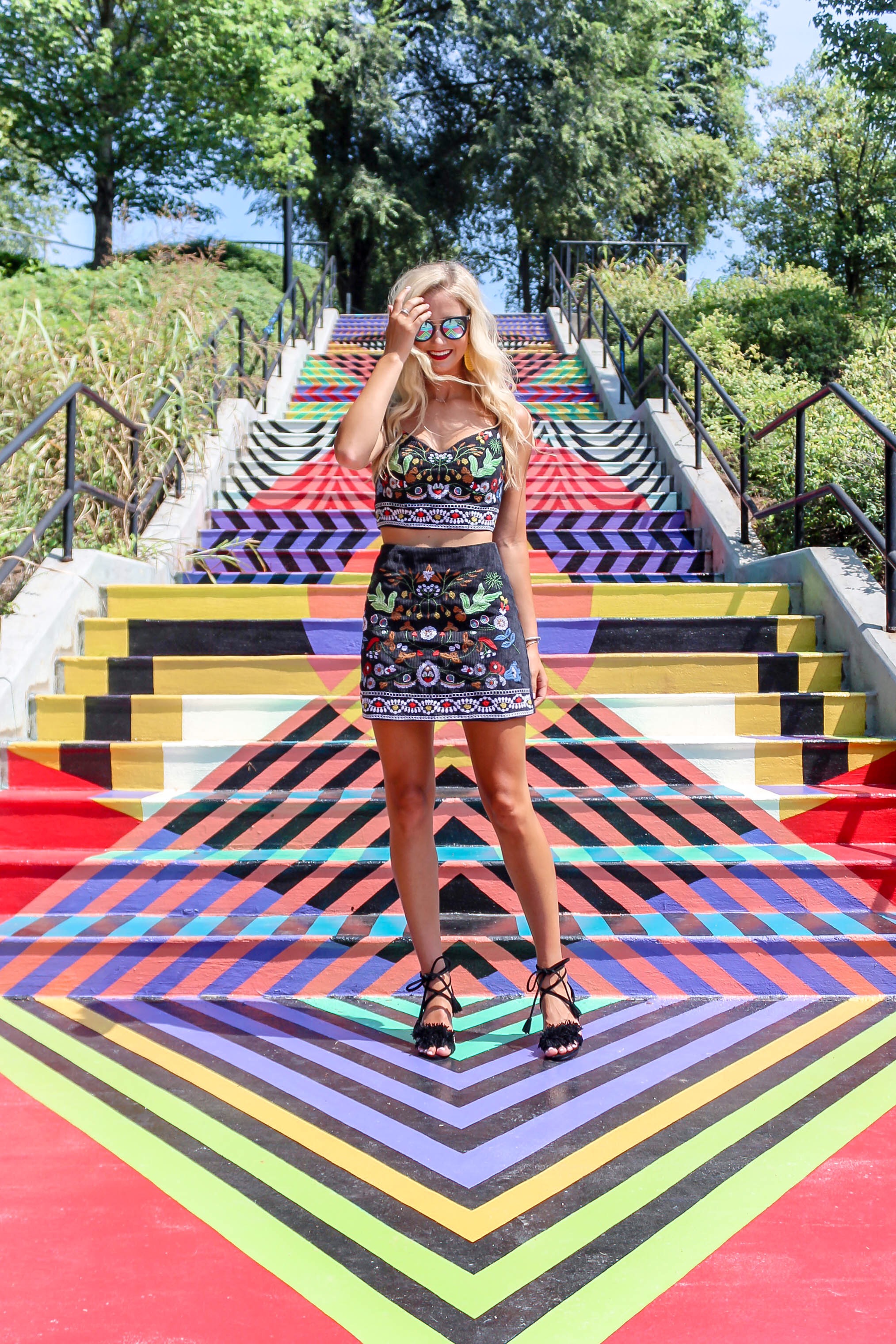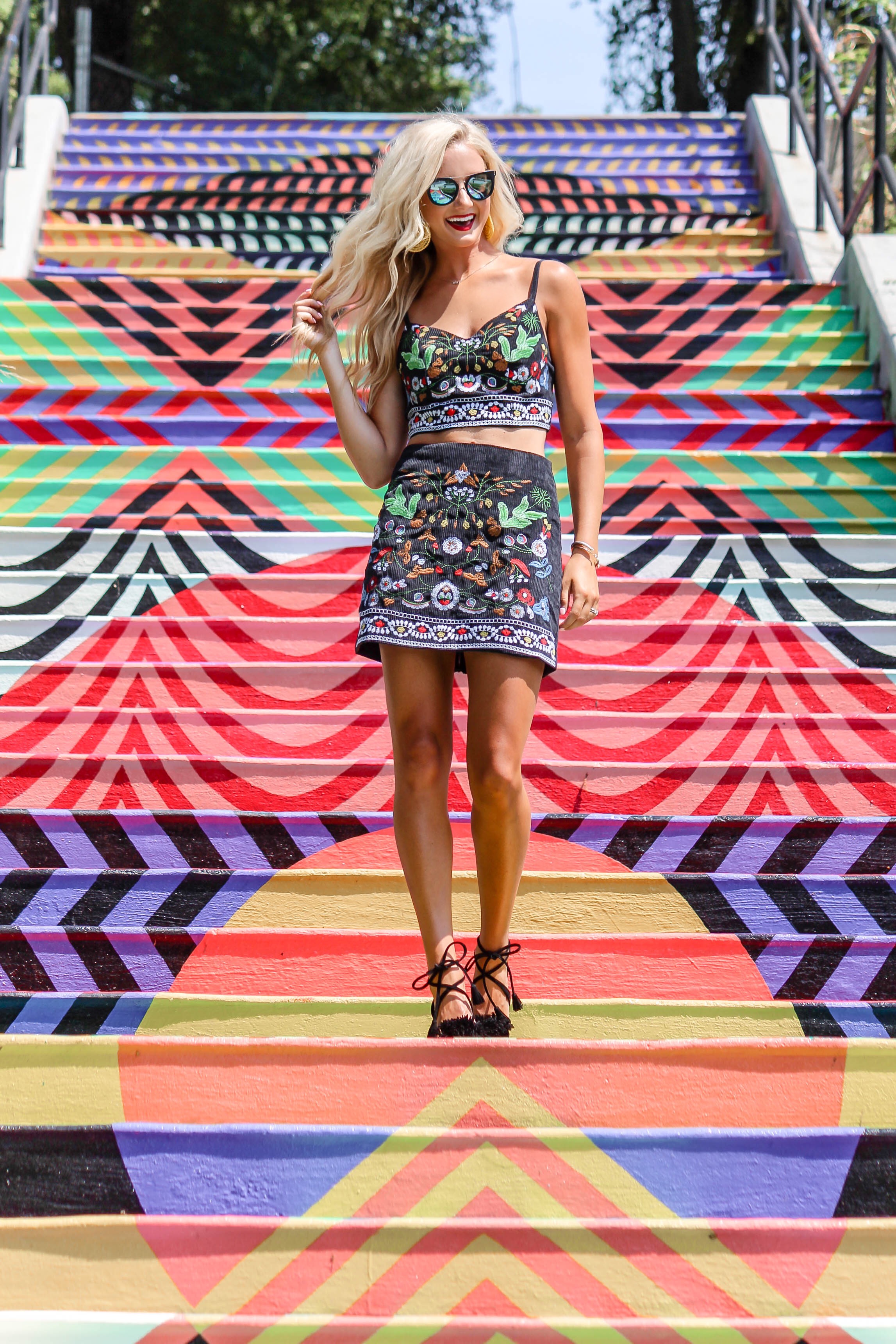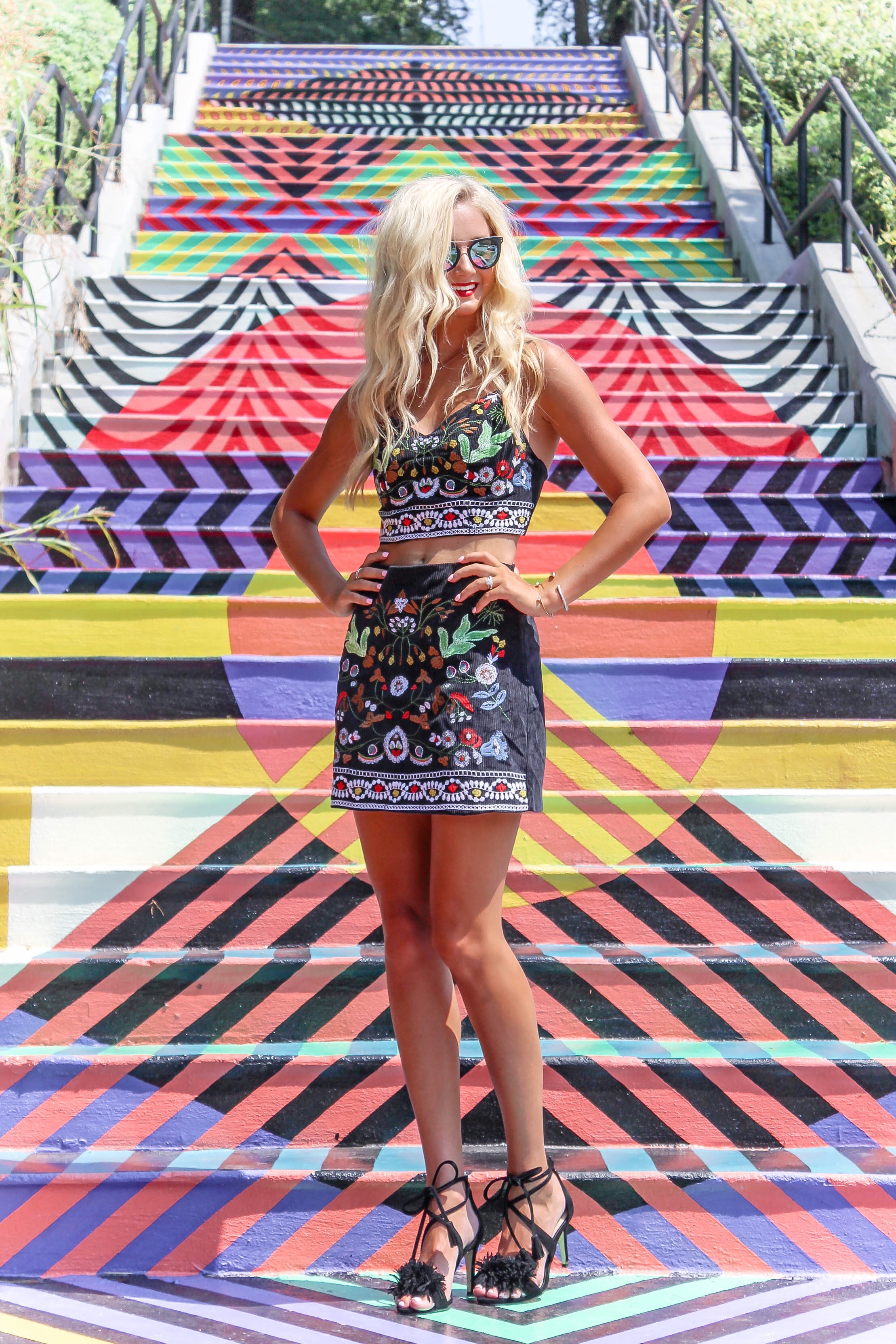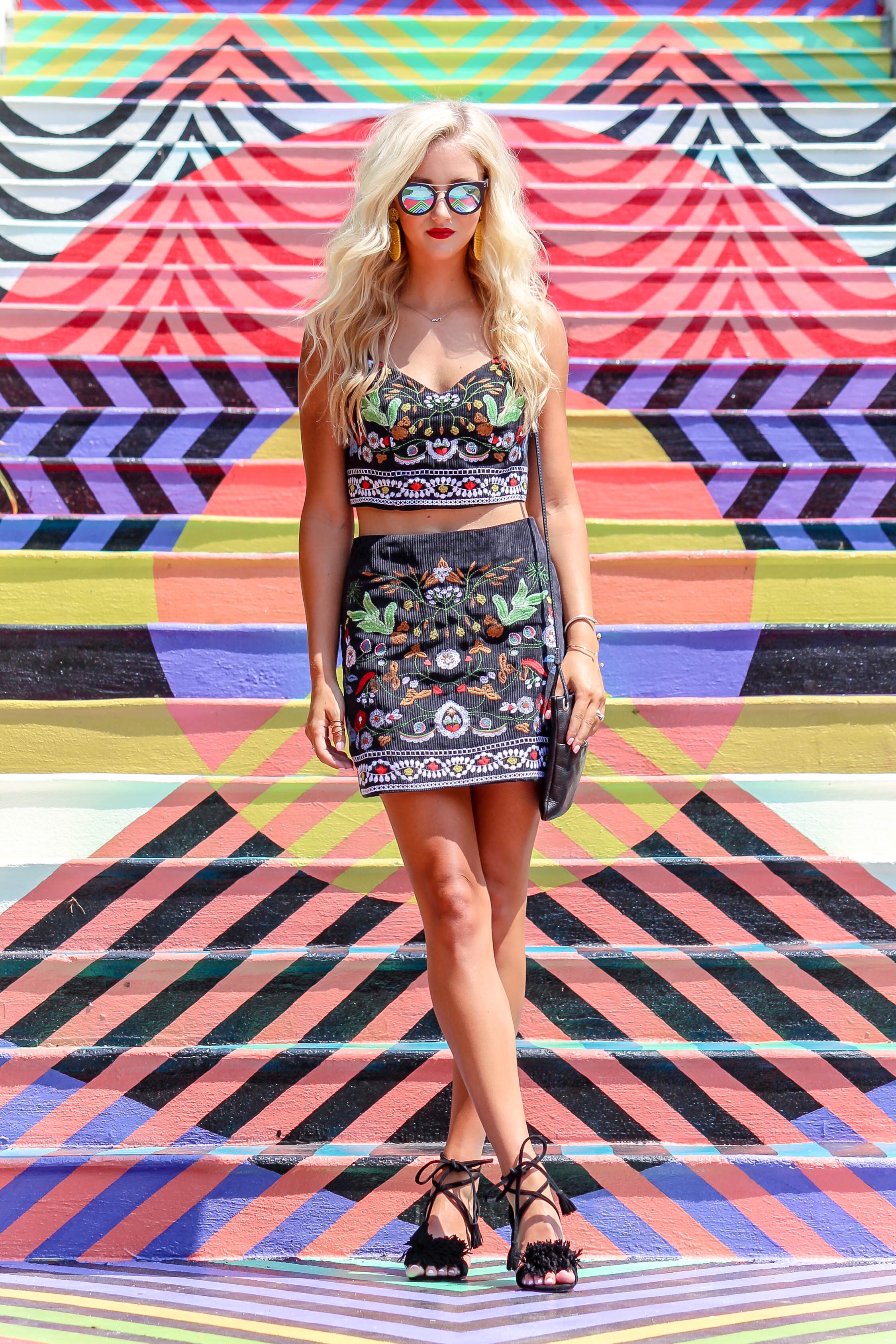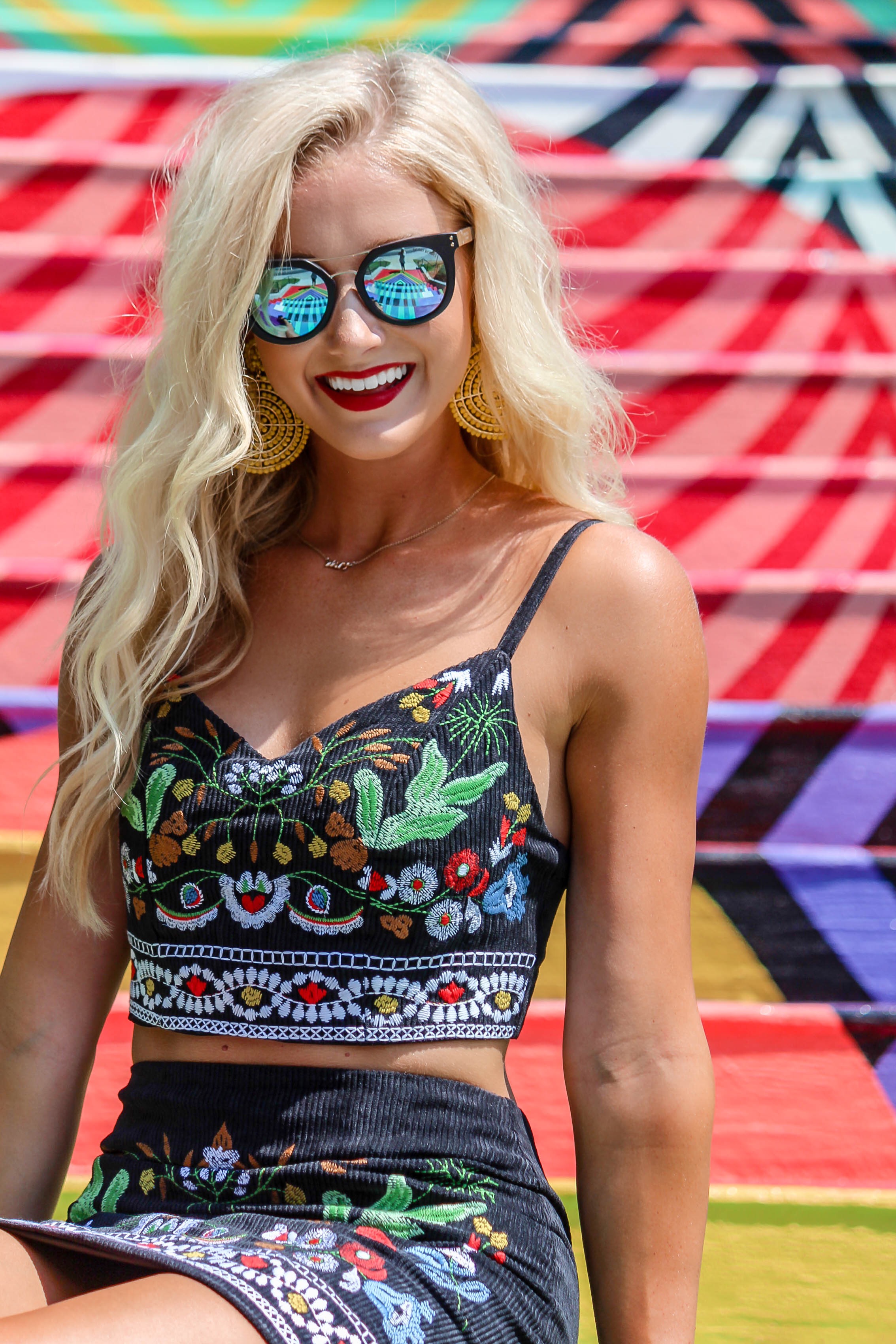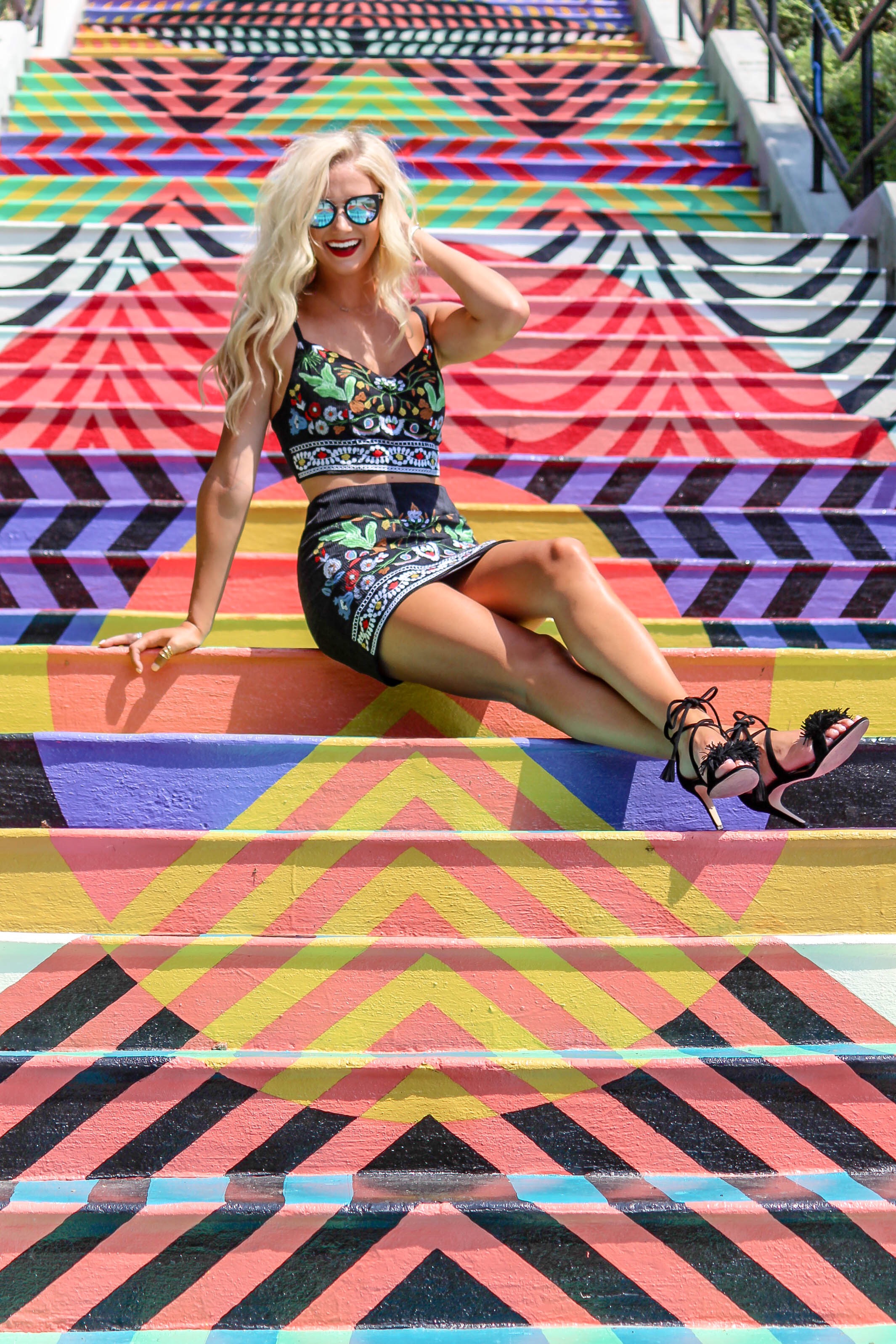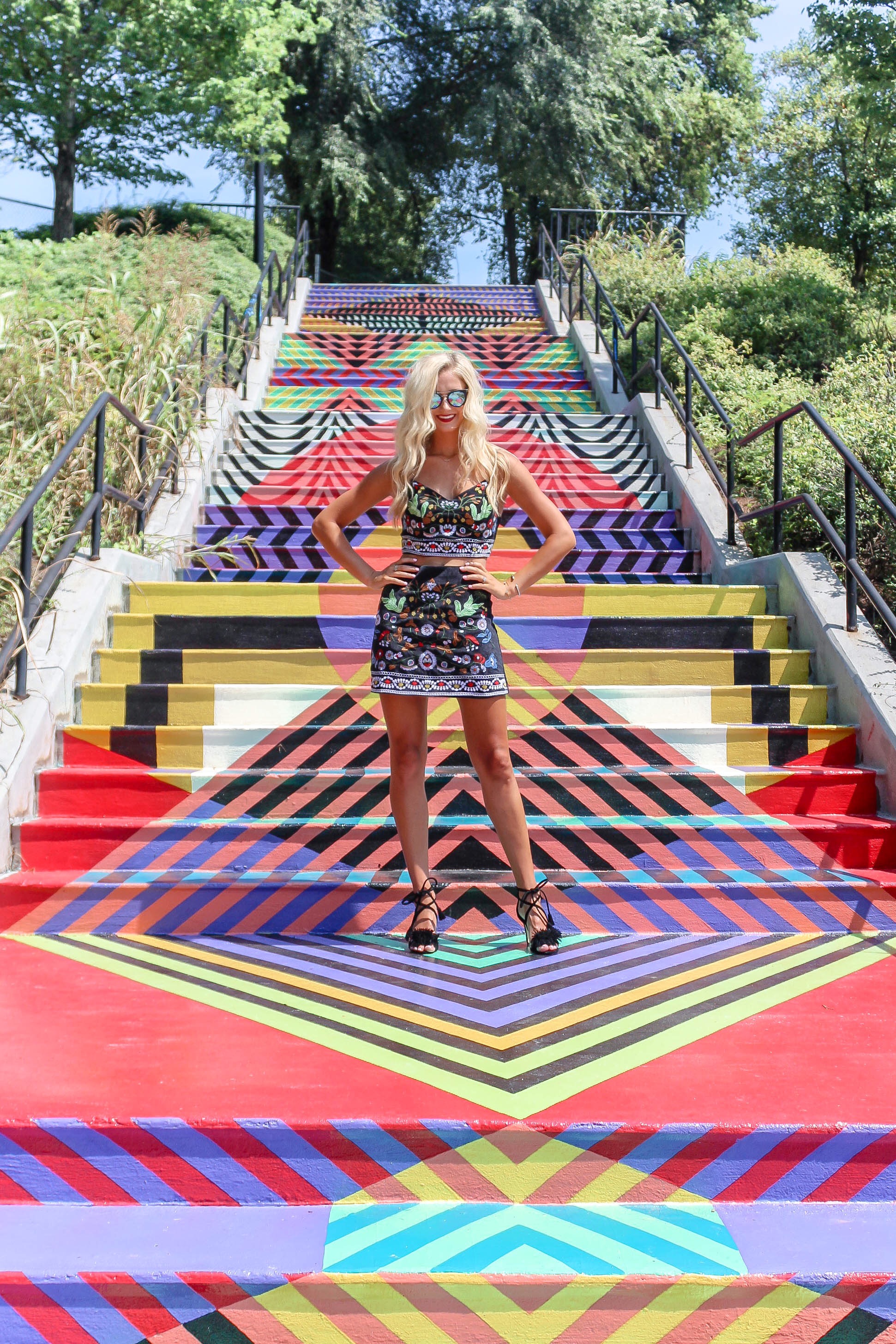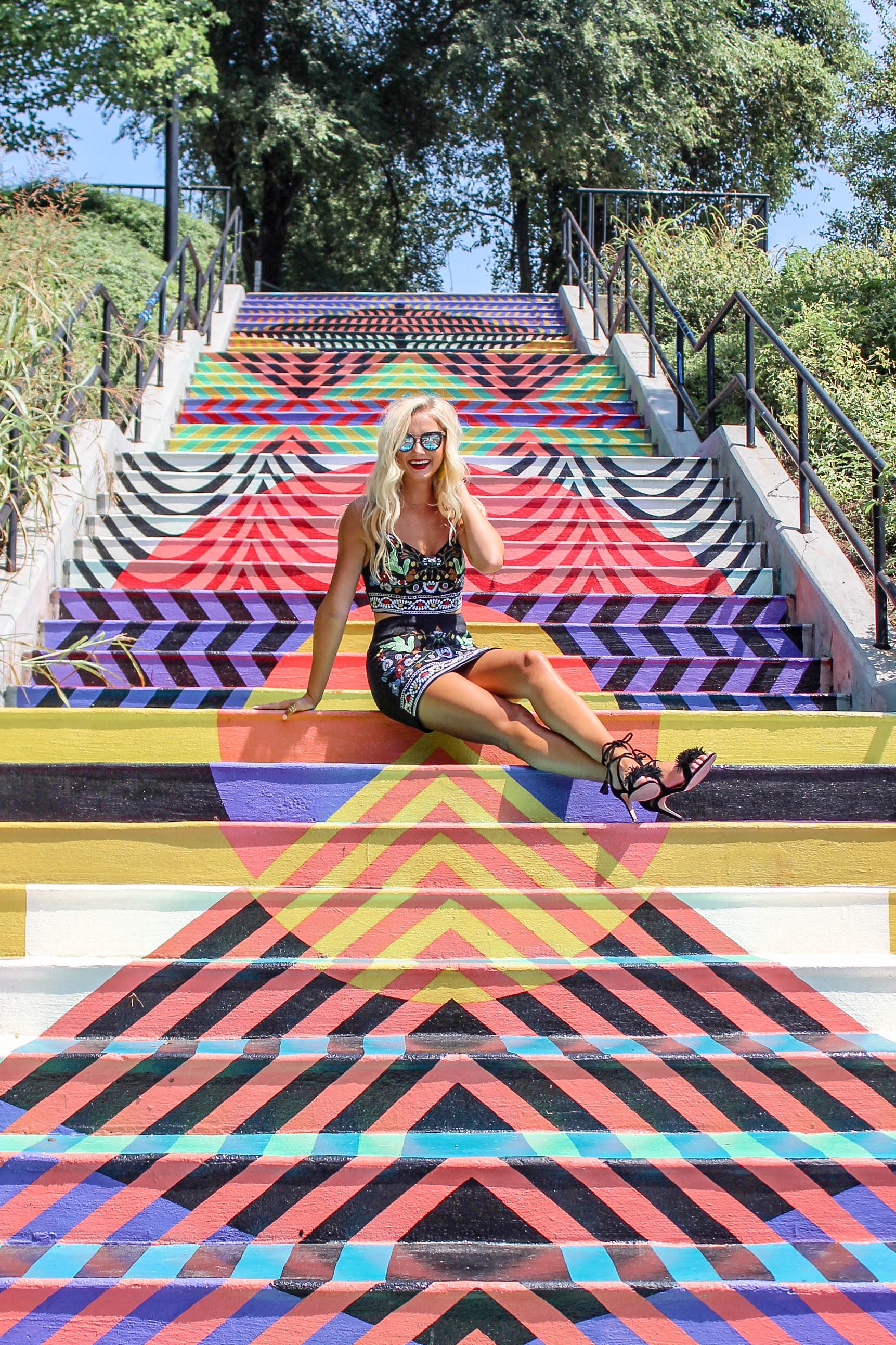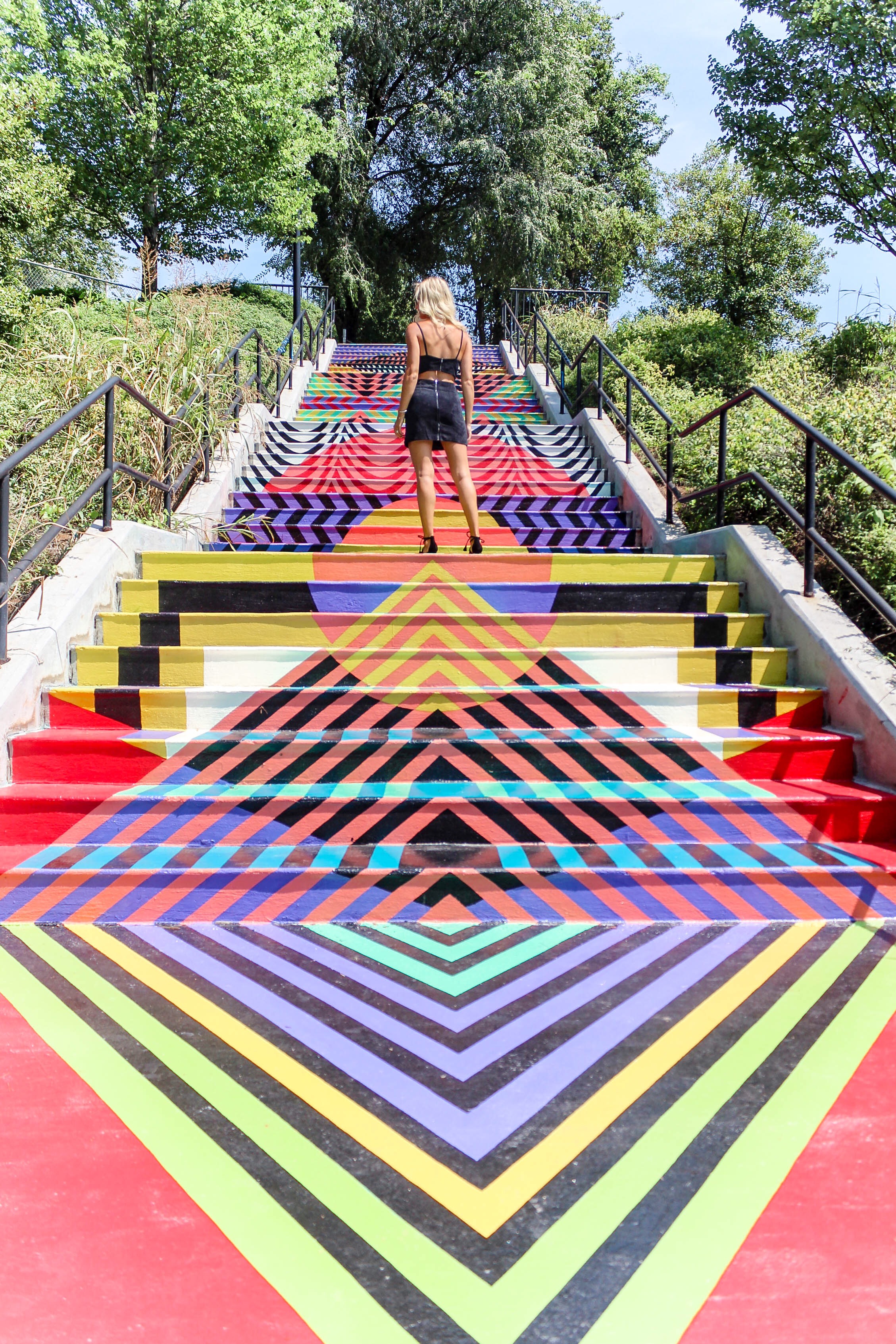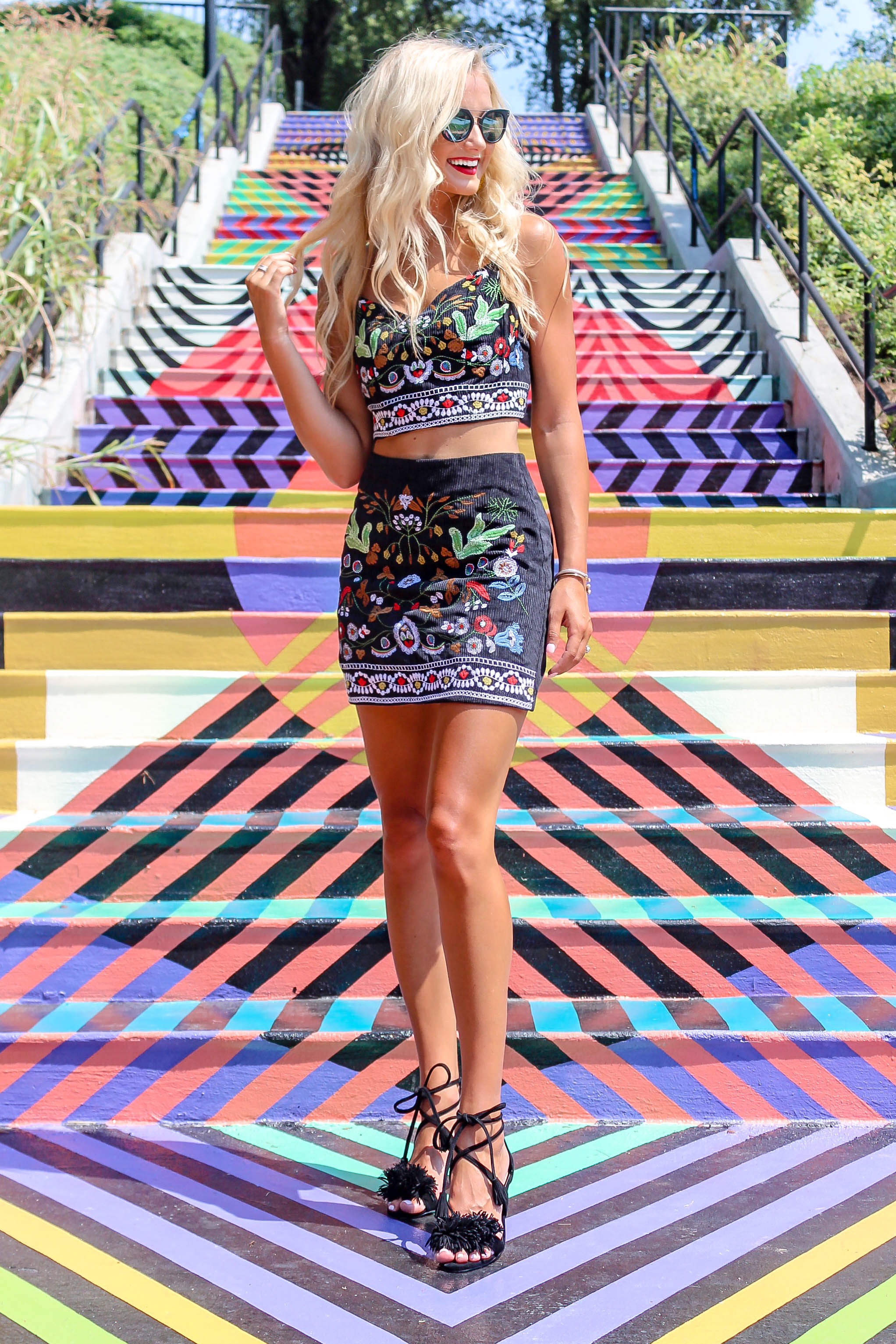 embroidered 2-piece set | similar fringe heels | yellow disk earrings | sunnies | lipstick (shade: Ruby Woo)

I thought this set would be perfect for some date night style inspiration because it's flirty and sassy without being too revealing or skimpy. I really think Teej will love this look when he sees it because he's a dude … let's be real, he likes when he can see my legs (& if you throw in a crop top, well then, that's just icing on the cake LOL). Obviously, he may not always get his way when it comes to my wardrobe 😉 (because we all know that I like some pretty out of the box outfits from time to time), but every now and then, I'll be sure to incorporate some pieces that we both will love – especially on dates!
Okay, so now I want to know (because we could use some new ideas) … what's YOUR ideal date night? Help me get creative, babes! Both of our birthdays are coming up in August & September, so help me with some new date options, pleeease. Comment below – thanks for sharing!
xo, P
*Thank you to Reef Boutique for partnering on today's post!