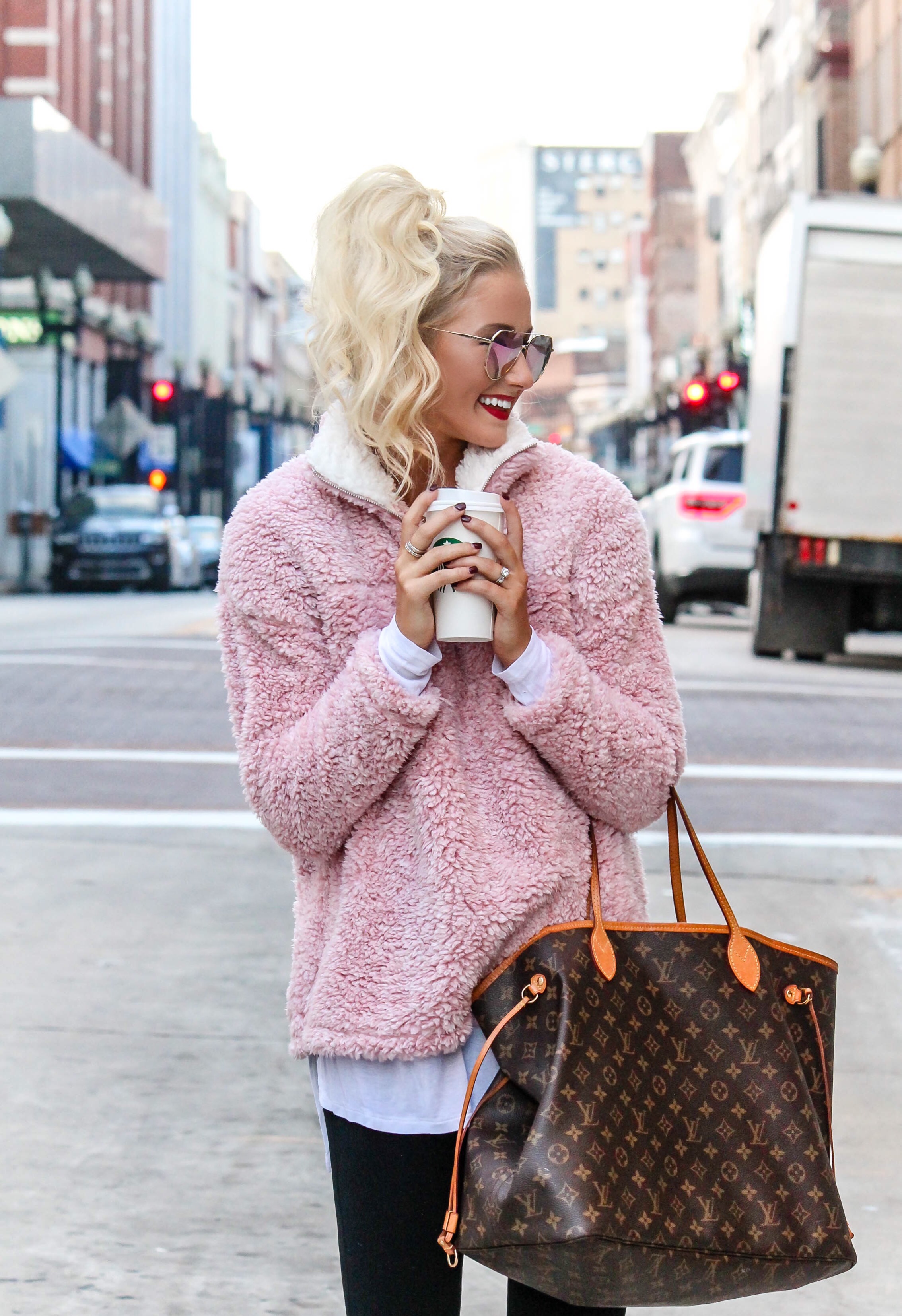 Happy FriYAAAAY! (Emphasis on the yay)
Is it just me or did it feel like this week lasted forever?? So happy that it's finally Friday! Speaking of the weekend, I wanted to share this new pullover that I got from My Kind of Lovely here in Knoxville because it is seriously so comfy and cozy for the upcoming fall and winter temps. On the weekends, this is totally my go-to style: easy & comfortable. It's perfect for those Saturday morning coffee runs or days when you just stay in and cuddle up on the couch – aka days when you binge watch Netflix 😉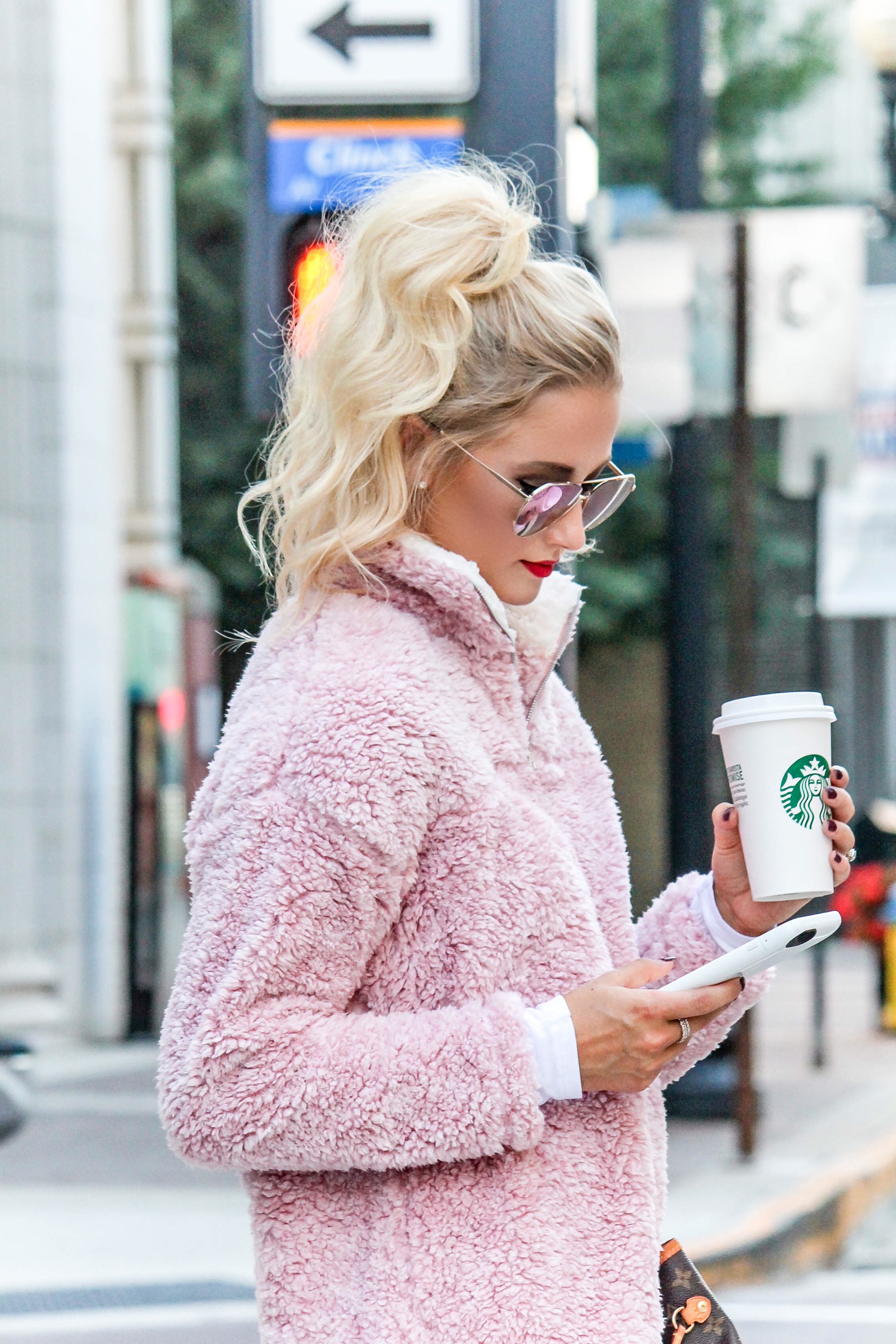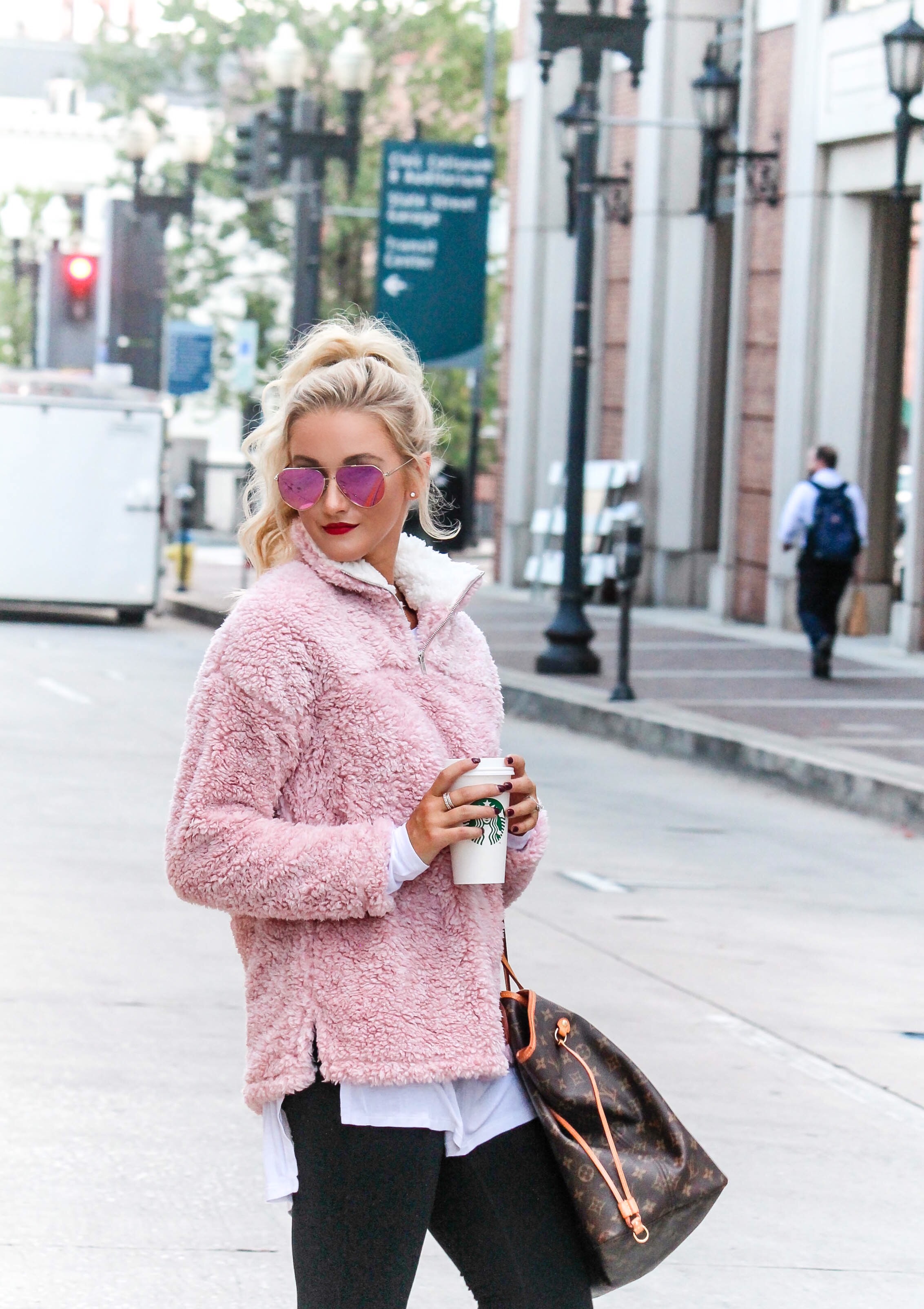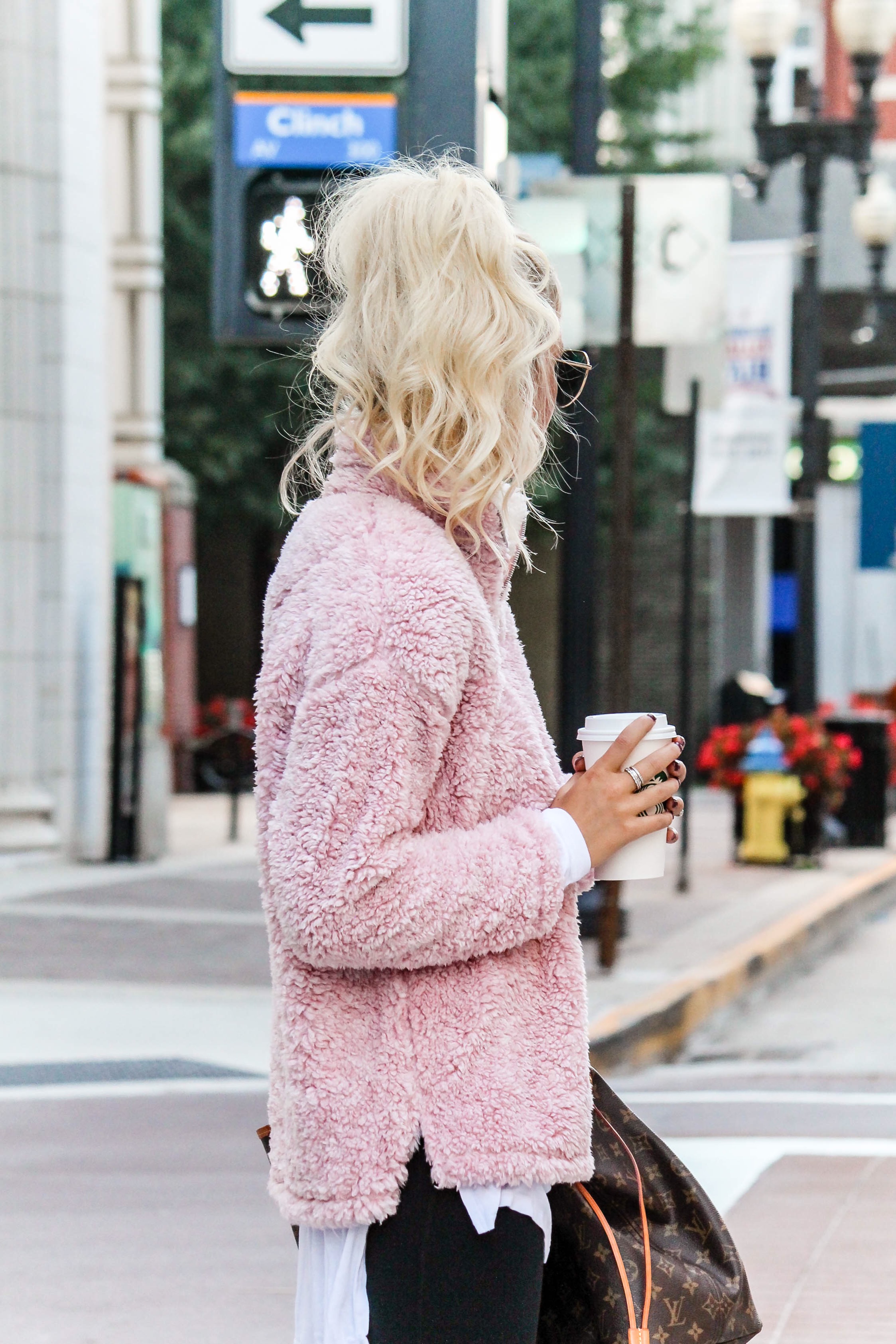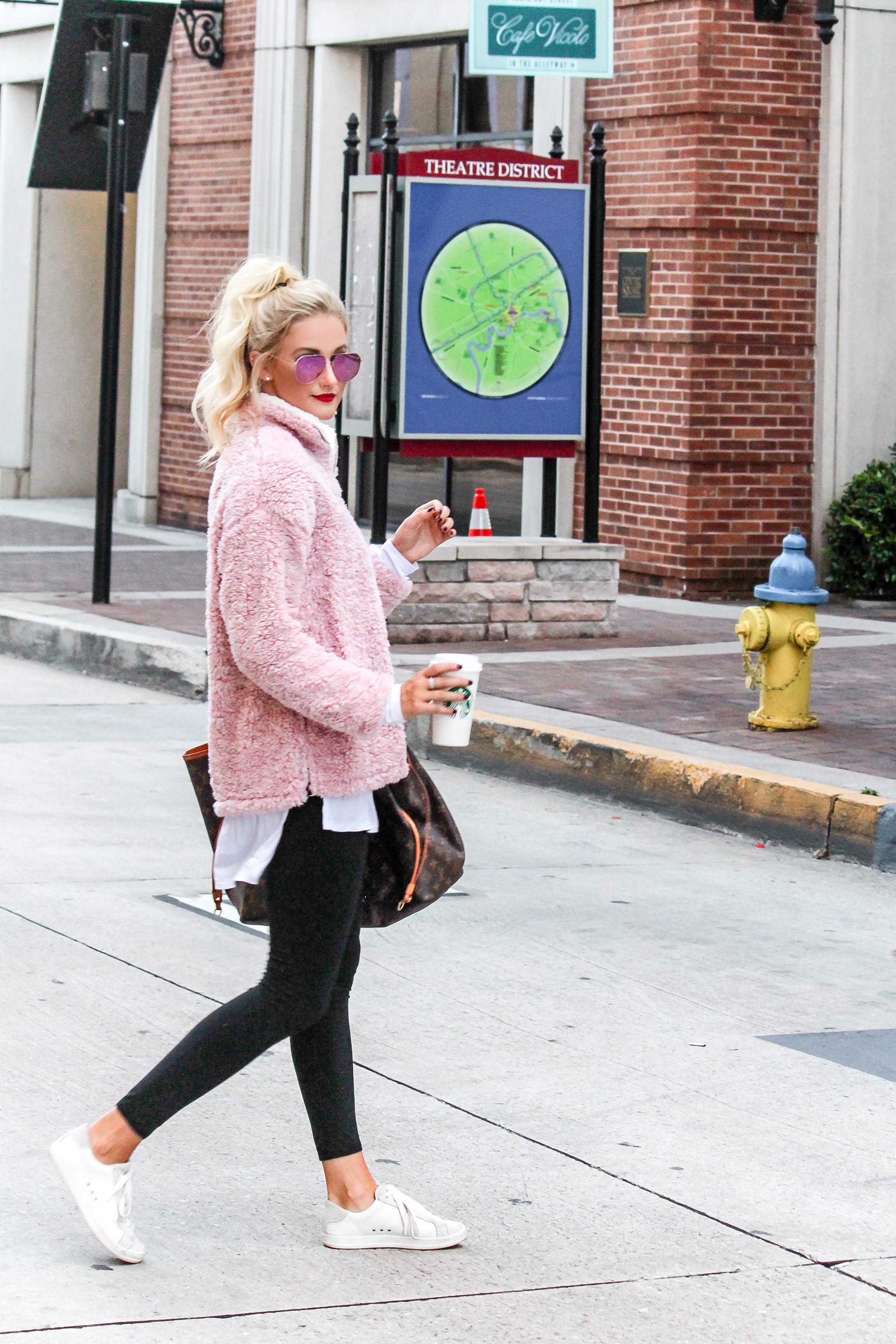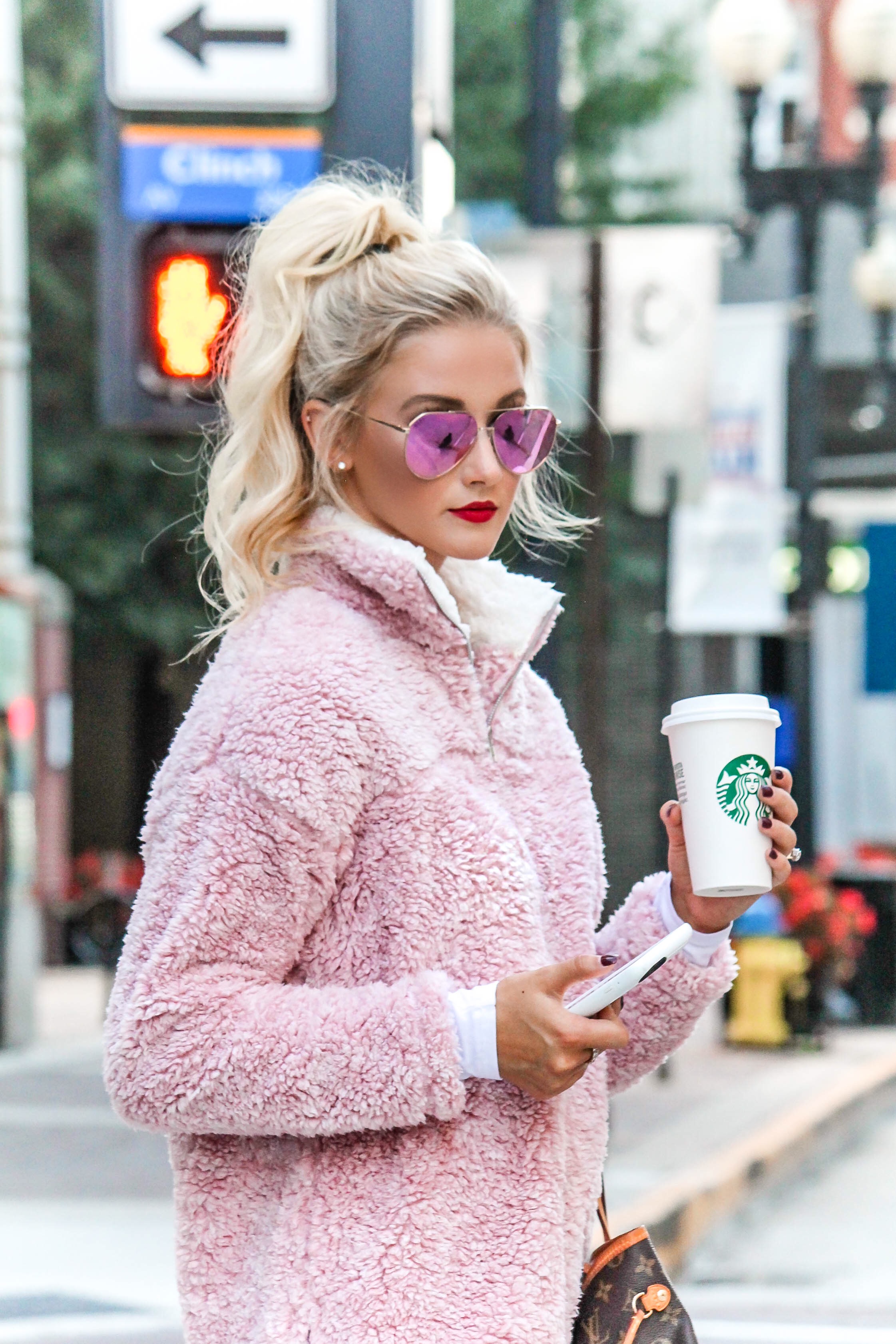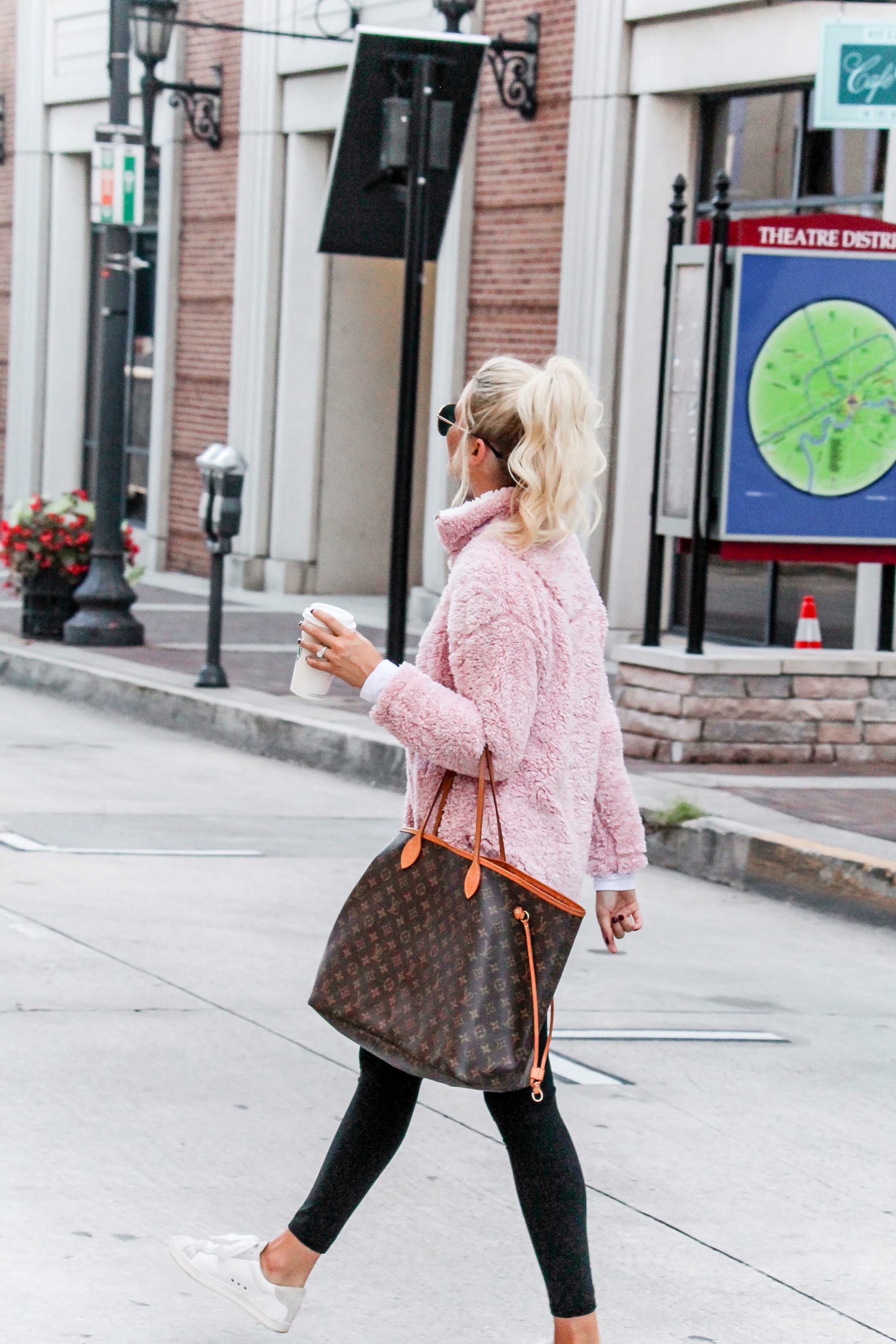 pink cuddles pullover (I'm wearing a small for reference.) | black leggings (my fav pair ever!) | similar sneakers | white layering long sleeve top | sunnies | LV neverfull

I really love the color of this pullover (I mean, it's pink — so duh!), and you may notice that it looks SO similar to the True Grits that everyone obsesses over in the winter. However, this one is essentially the same style and has the same, soft feel, but this one is under $50!! Sooo much more affordable, plus there are multiple colors and styles to choose from (check them out here). It's a win win all around!
I hope y'all have a fun and relaxing weekend! I'm headed to an event here in town tonight (Wine on the Water) to support the Cystic Fibrosis Foundation … if you're local, you should come meet me there! Would love to hangout with y'all while supporting a great cause!
Be sure to tag me in any of your photos with your new cuddles from MKL so I can see how cute y'all look! Thanks for stopping by!
xo, P
*Thanks to My Kind of Lovely for sponsoring today's post!