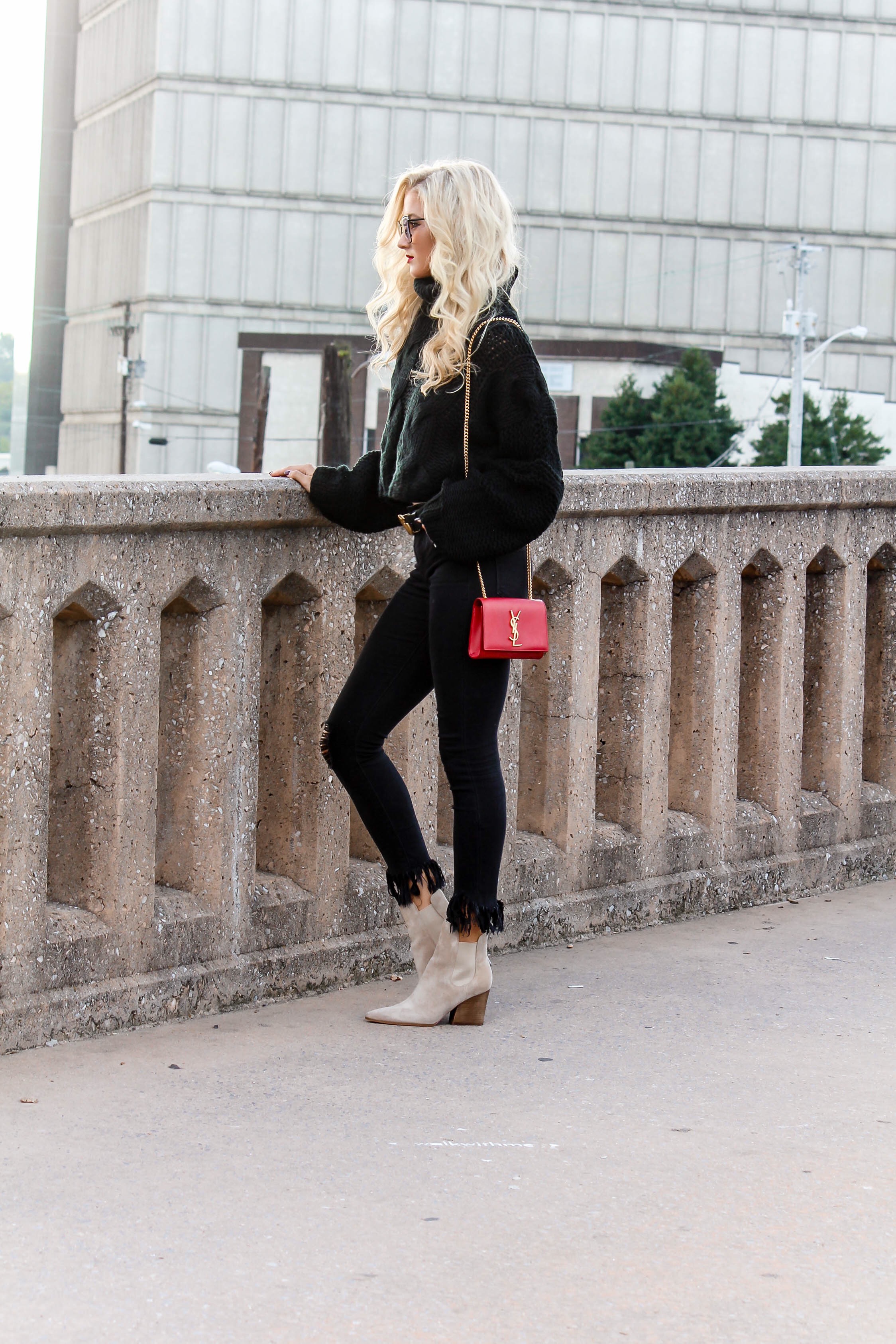 The temps are finally starting to drop here in East Tennessee this weekend, and I couldn't be happier! I'm ready for fall, y'all 😉
It's the perfect time to start stocking up on your fall and winter wardrobe pieces, and I must say that if I had to choose one thing to carry me into these seasons, it would be cozy, oversized sweaters. Cable knit is my personal fave, so I totally fell in love with this black one from My Kind Of Lovely last week when I stopped by their new store here in Knoxville.
It's a tiny bit cropped on me (which I like!), but if you are shorter than me, it would probably hit right about at your waistline. I love how chunky it is with the high turtleneck — where are all my long neck girls at? Haha! I always joke that I have a giraffe neck, so I'm a sucker for a turtleneck!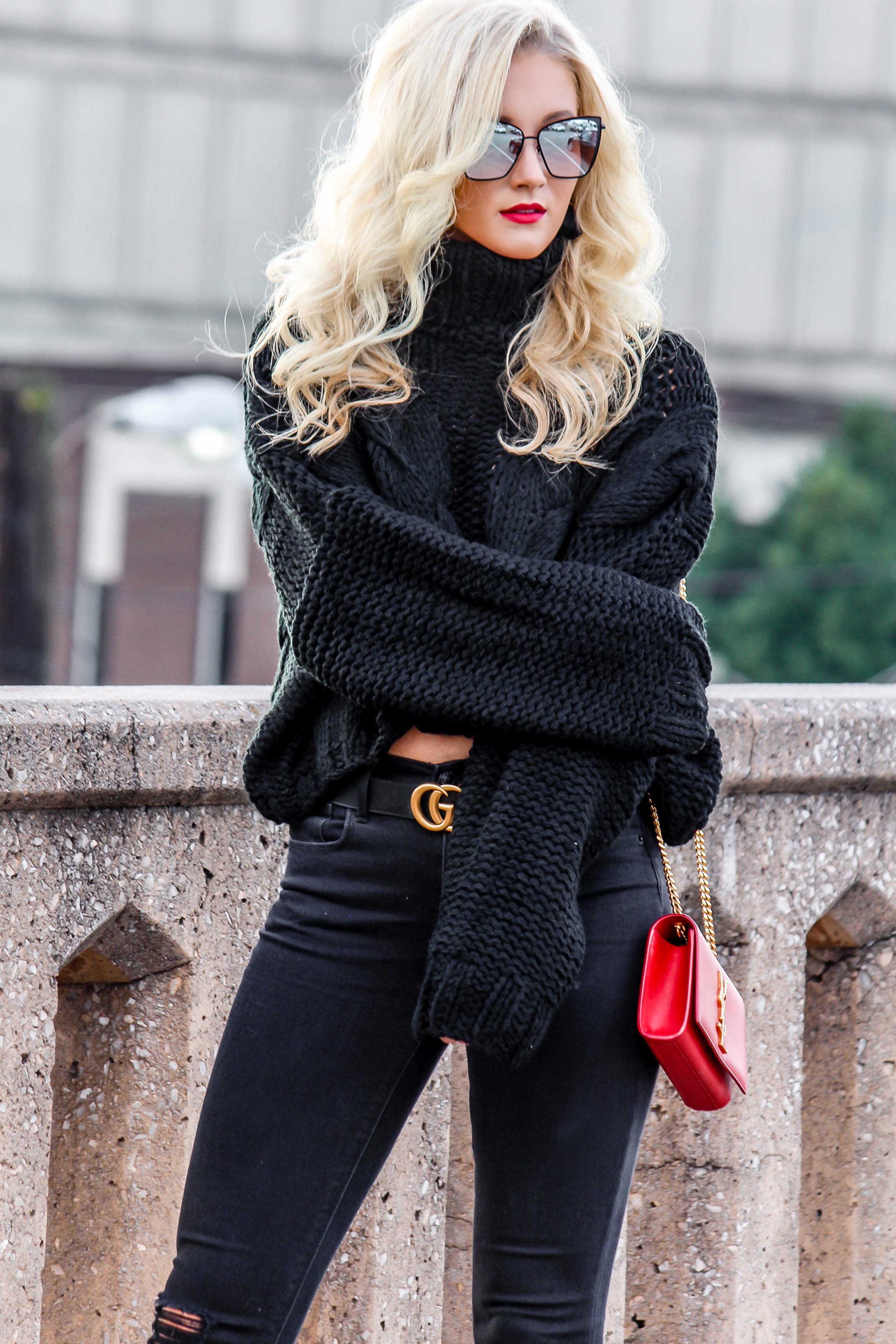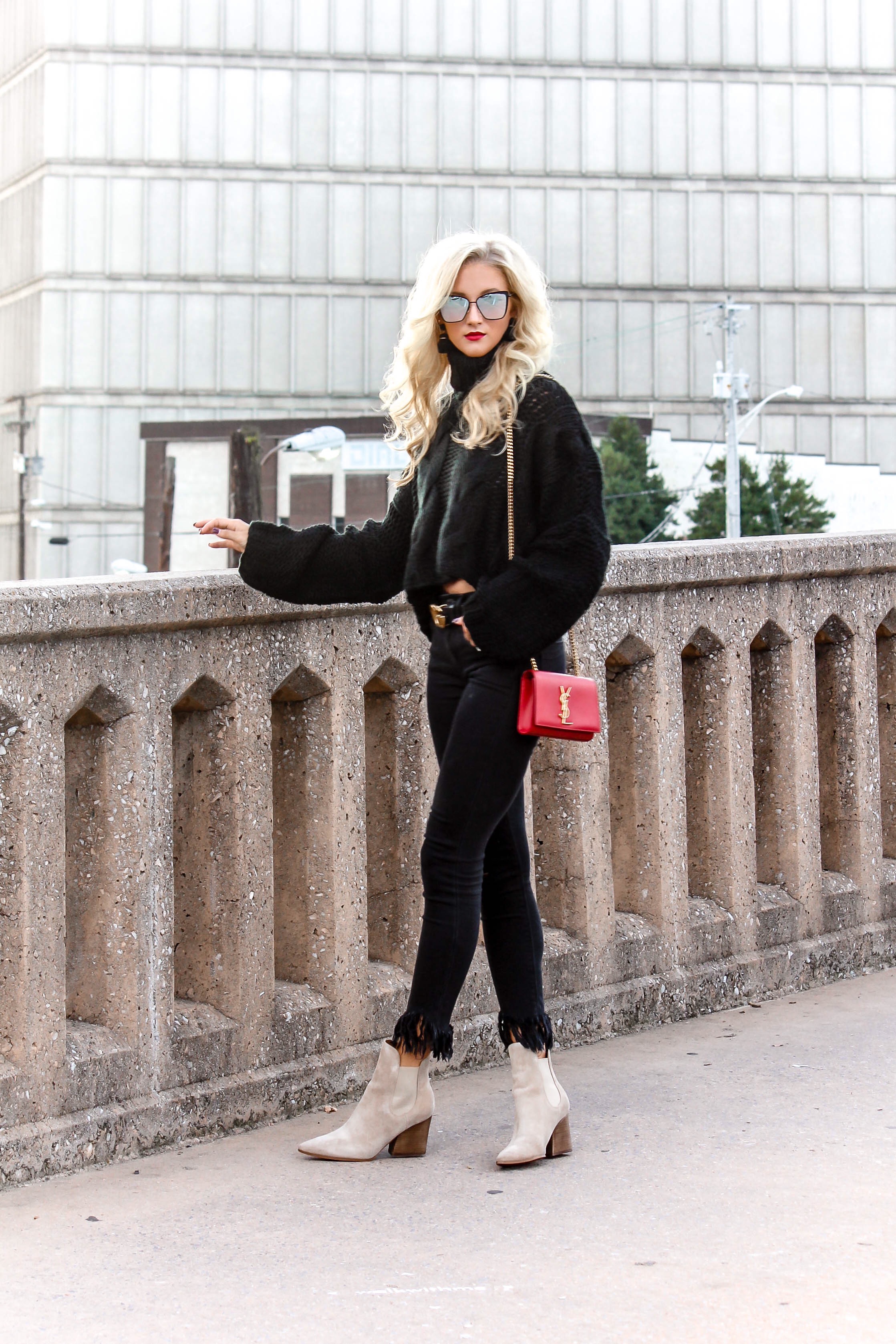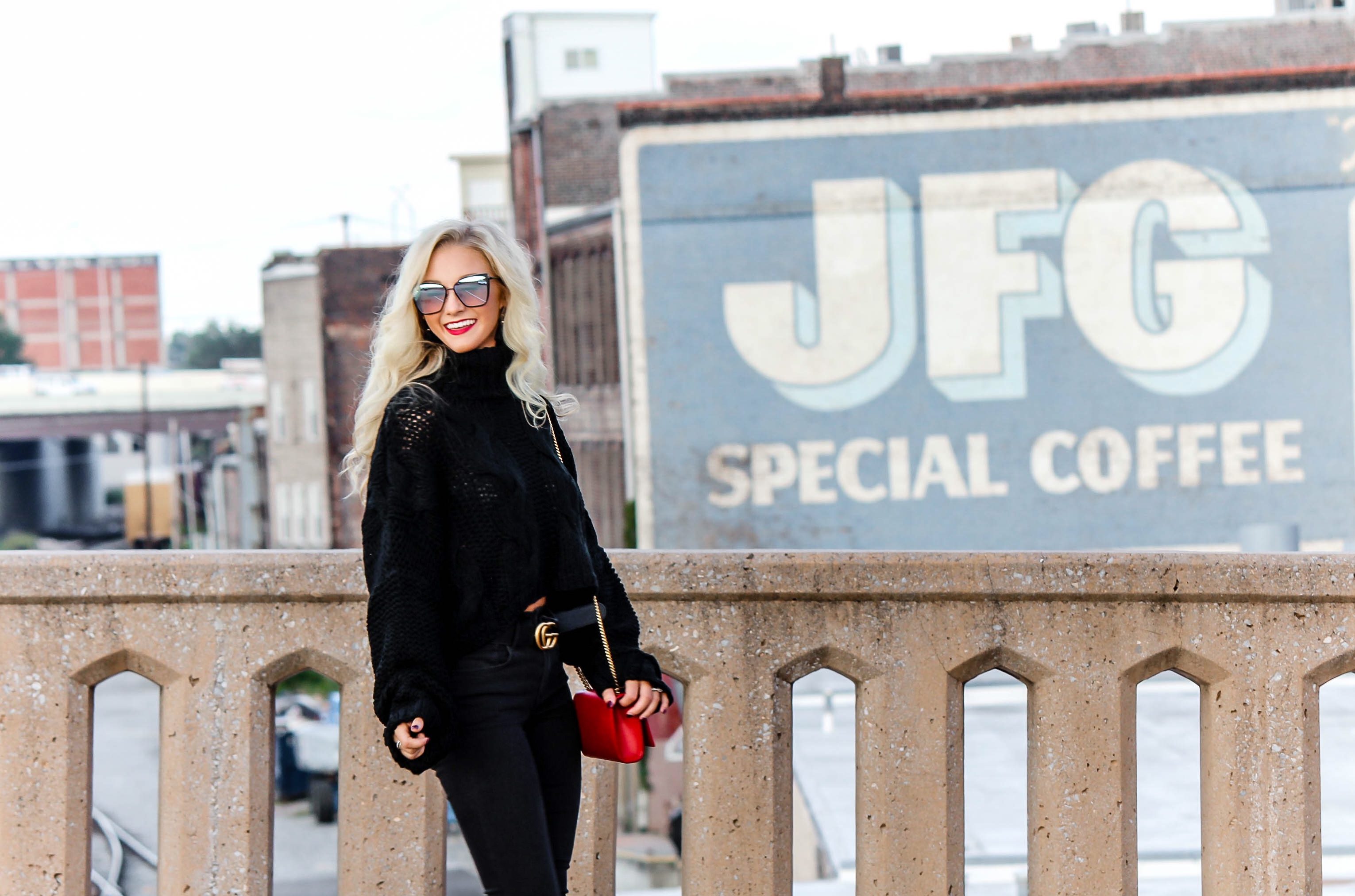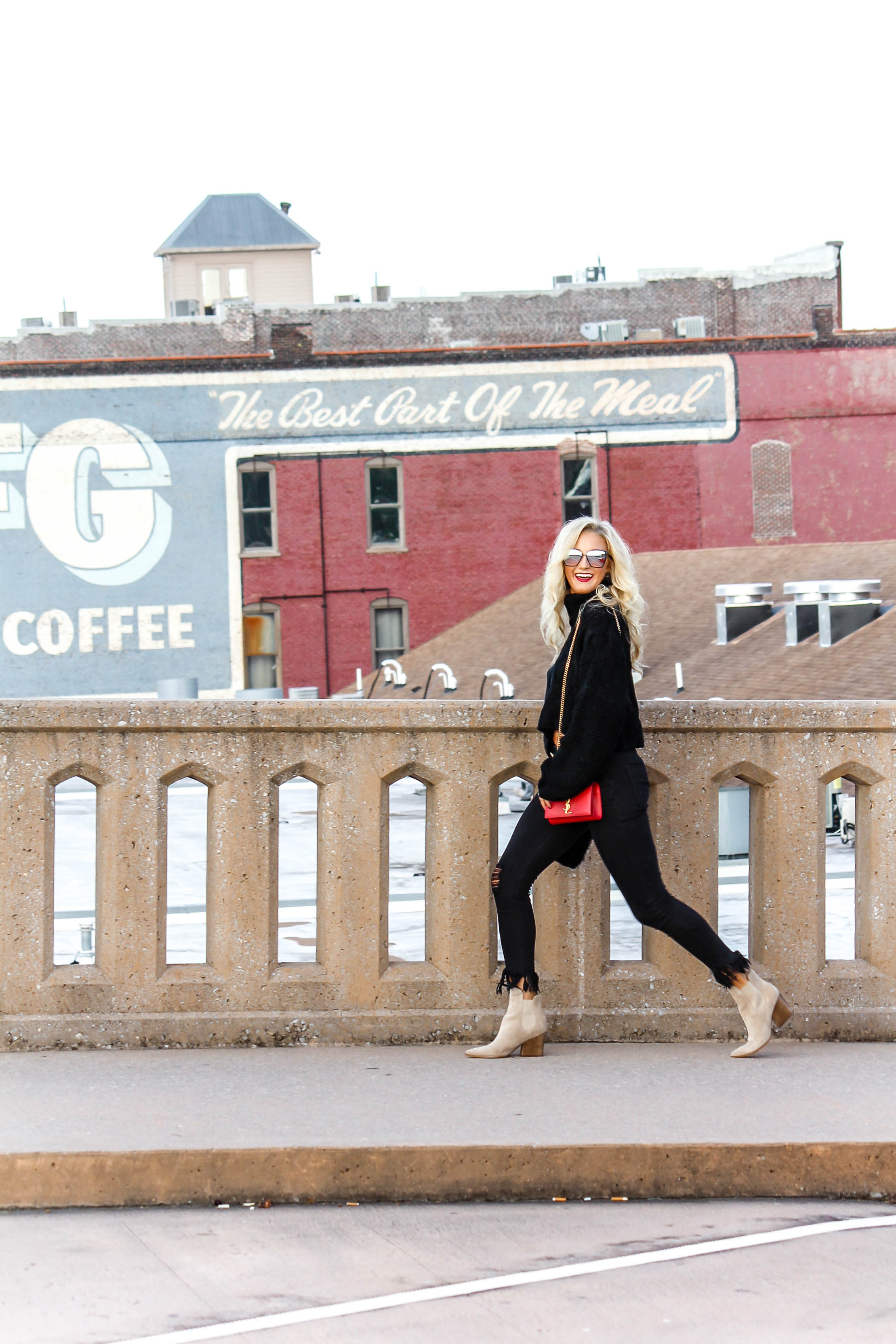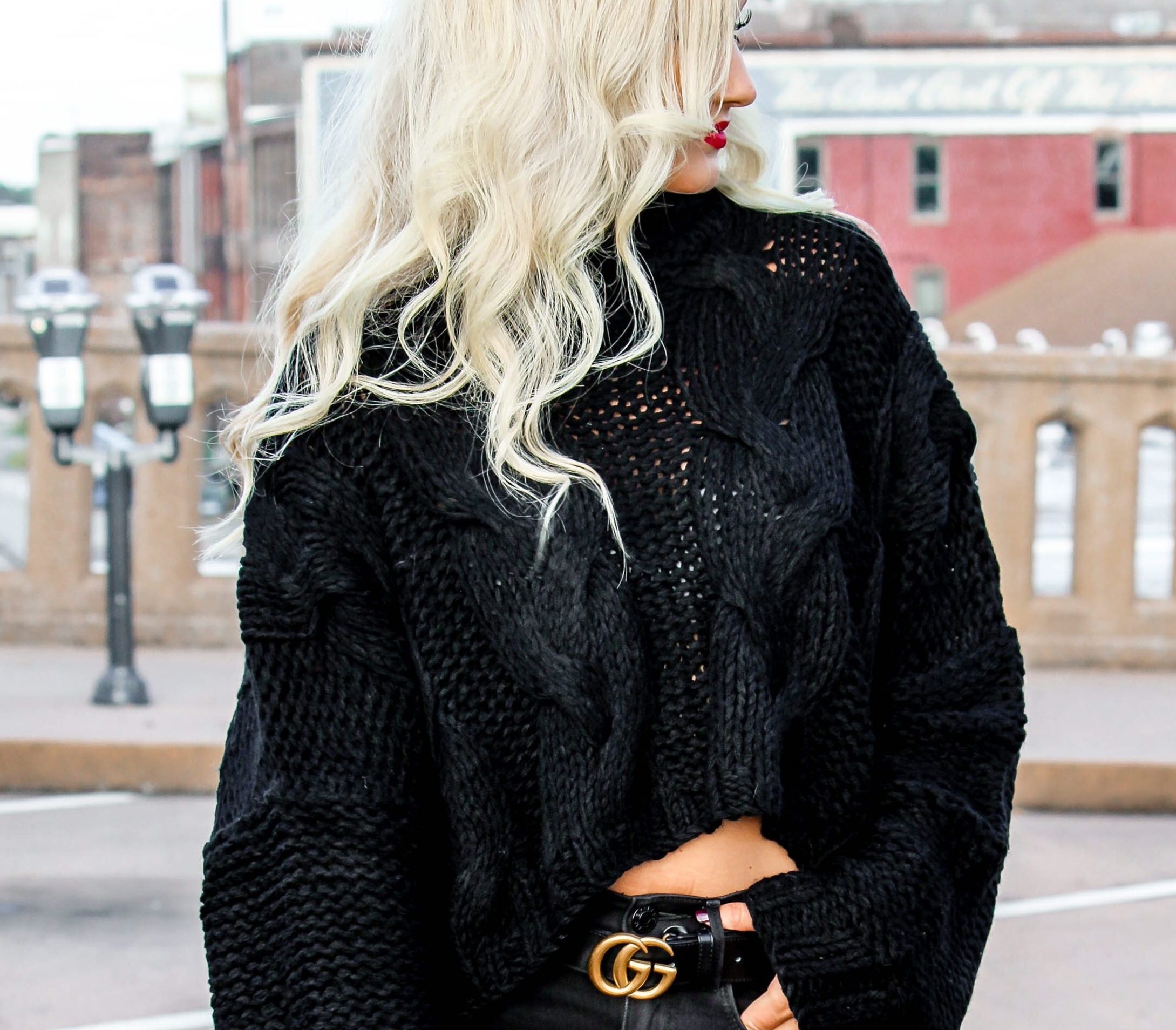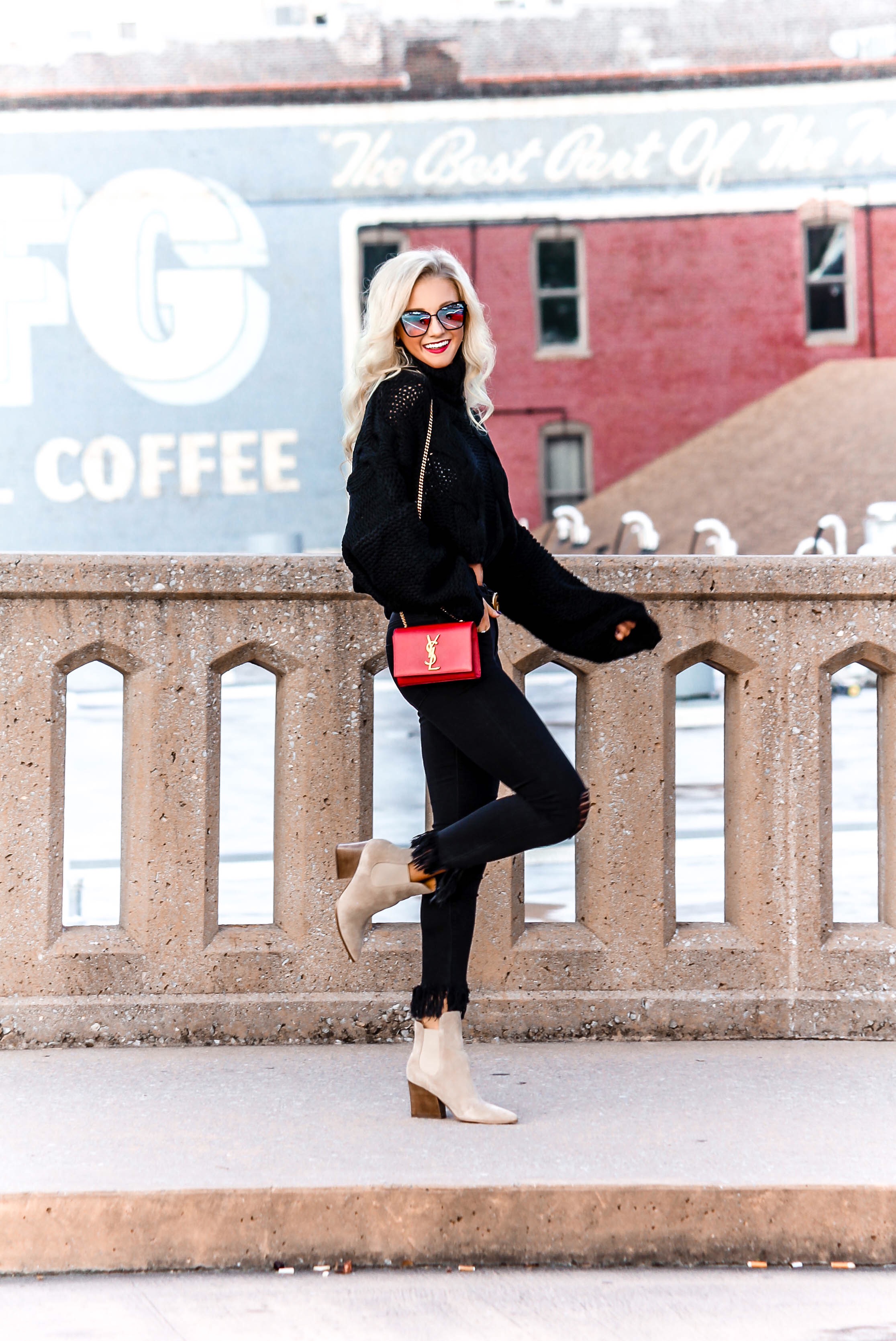 black cable knit sweater | black fringe hem pants (sizes are going fast so there are some similar ones linked below in the widget) | booties (the best ever!!!) | sunnies (use my code: PEYTONDIFF to get 25% off!) | similar bag | tassel earrings (under $20!)

MKL had tons of new, cozy sweaters to choose from — I actually had a really hard time deciding on just one, so be sure to check out the rest of their #sweaterweather selection. You just can't go wrong with a throw-on, soft, comfy sweater in the cooler months! You can layer them on top of dresses, wear alone with jeans or even layer up with a leather jacket. The options are endless, which is why a cable knit sweater is a total must-have this time of year … I have about 4, if I'm being honest. It's one of those things where you just can't have too many!
For this outfit that I wore out a few nights ago, I showcased my favorite booties of the moment, by letting them pop with the all-black look. They are SO comfortable and very on-trend with the pointed toe and chunky heel. (Speaking of the heel … the height isn't bad at all! They are the type of booties that you could wear all day long!).
I've also gotten a bunch of questions about my fringe hem, black jeans, and unfortunately, a lot of the sizes are gone, so I tried to find some similar pairs … I linked those above in the widget. If you still can't find your size, feel free to message me and I'll be happy to help!
I hope y'all have a blast this weekend – a lot of my besties are in town for the TN game tomorrow so I'm pumped to see them! Follow along with me on my IG stories 🙂
xo, P
*Thanks to My Kind of Lovely for partnering on today's post!