So….. Um, is anyone else frantically trying to finish their Christmas shopping this weekend?? I am, and I'm so ready to finish crossing people off of my list. Y'all, I still haven't even wrapped the first gift. What is wrong with me?! Anyways, I plan to knock a lot of it out this weekend, and I'm guessing a few of you all will be doing the same thing, so I wanted to round up an entire list of fantastic gift ideas for all my fellow last minute shoppers out there. We're in this together, friends! No worries, we'll get it all done. I'm here to help, and this post includes gift ideas for EVERY. SINGLE. PERSON. on your list. I've also made it super easy to see the price of each item without having to click on the product. Just hover over the image, and you'll be able to see how much it costs. Of course, let me know if you have any questions — I've bought a lot of these gifts in the past, as well as, this year for some of my family. However, I can't say what all I bought just yet because I'm afraid some of my fam (hi mom!!) may be on here reading this right now ha!
Happy shopping! 🙂
*Quick Tip – This post will be much easier to navigate and shop through from a desktop or tablet instead of on mobile.
GIFTS FOR CO-WORKERS

GIFTS FOR PARENTS / GRANDPARENTS / IN-LAWS

GIFTS FOR HER
(BESTIE, MOM, SISTER, COUSIN, GIRLFRIEND, WIFE)

GIFTS FOR HIM
(DAD, UNCLE, COUSIN, BOYFRIEND, FIANCE, HUSBAND)

STOCKING STUFFERS FOR HER
(PERFECT FOR ANY SPECIAL LADY IN YOUR LIFE)

STOCKING STUFFERS FOR HIM
(PERFECT FOR ANY SPECIAL MAN IN YOUR LIFE)

I also have 2 more gift ideas that are a little more personal, and I wanted to share about!
The first one, I actually talked about in this blog post a few weeks back, and it's just such a special, meaningful present to give to a young lady in your life to set her on the right path. This is a gift that keeps on giving and will teach this young lady how to stand up for herself, to know how truly beautiful she is inside & out, to stand up for others & not be the bystander (SO important!), and to embrace who she really is. Read more about this gift HERE!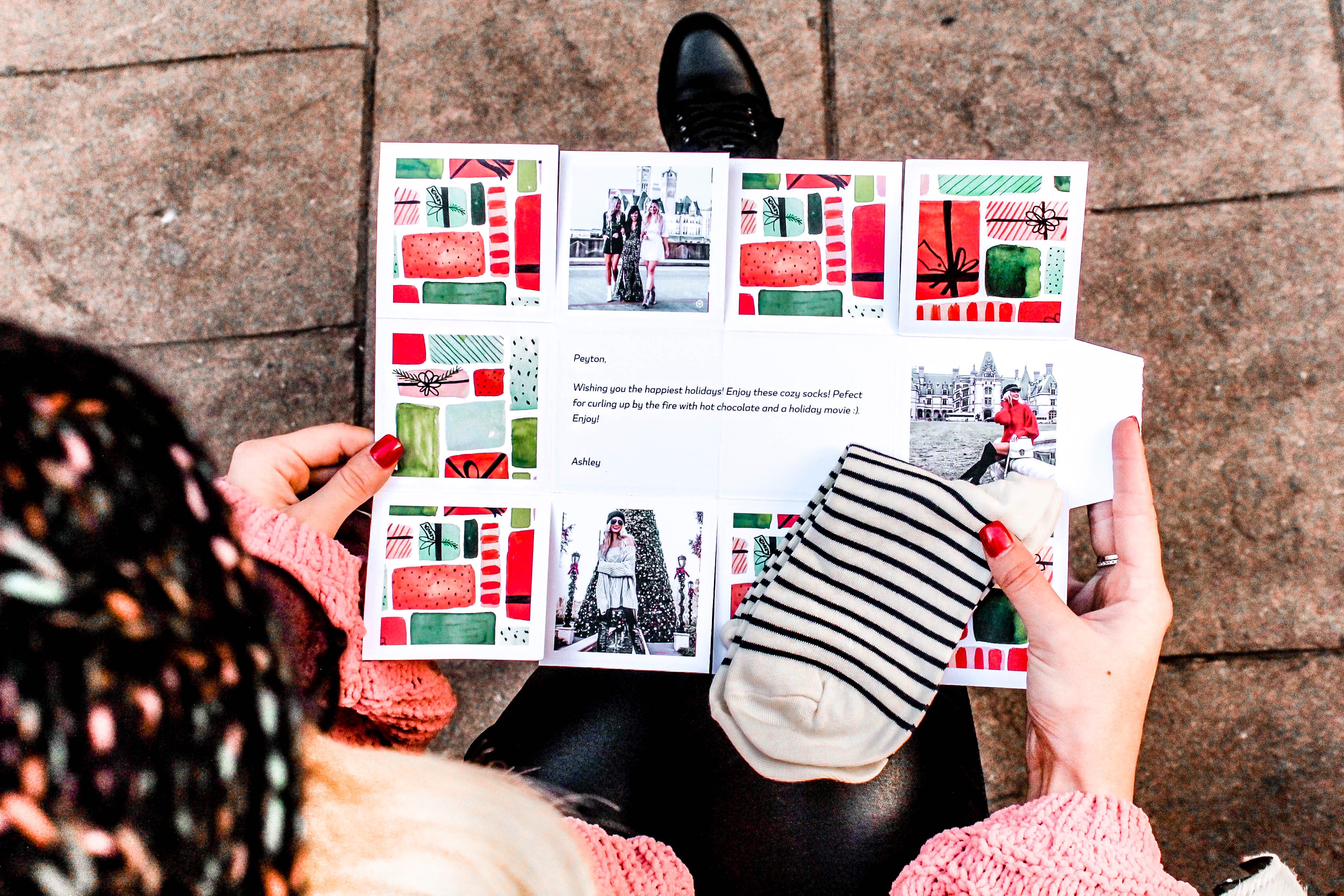 The second one is perfect for co-workers, neighbors or those out of town friends and family members that you unfortunately don't get to see during the holidays. Or perhaps it's someone whom you need to send a special 'thank you' … Or someone who has lost a loved one this year, and you just want to let that person know that you are thinking of them during this first holiday season without their loved one by their side. Whatever it may be, the Greetabl is sure to put a smile on anyone's face. The Greetabl is a special box that you personalize with a specific print, photos that you choose & a special message that you write inside. It also includes a small gift (prices vary) that you get to choose. Once you've personalized the gift, Greetabl sends it directly to your recipient, so you don't have to do any leg work (which is actually amazing to save time this time of year)!
I've received a few Greetabl's for myself in the past, and I always love the gift that comes inside of them! This special greeting is top quality, yet at an extremely affordable price point. This type of gift also lets the recipient know that you have put the time, thought & effort into personalizing & sending them something that they would never expect. I sent one a few months ago to someone very special to me when she was going through a really challenging time, and she said that it completely turned her mood and day around. There's nothing like knowing that you put a smile on someone's face!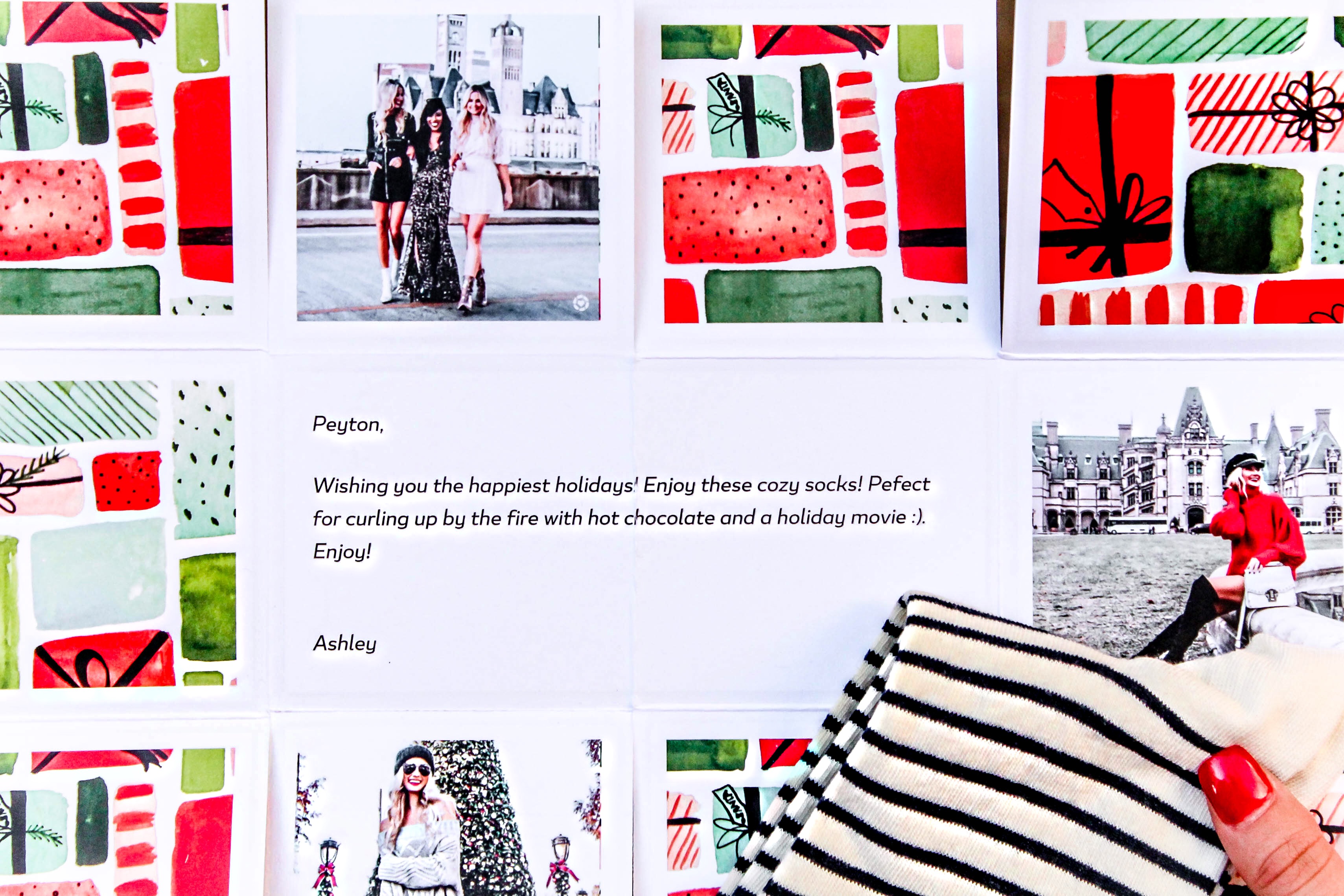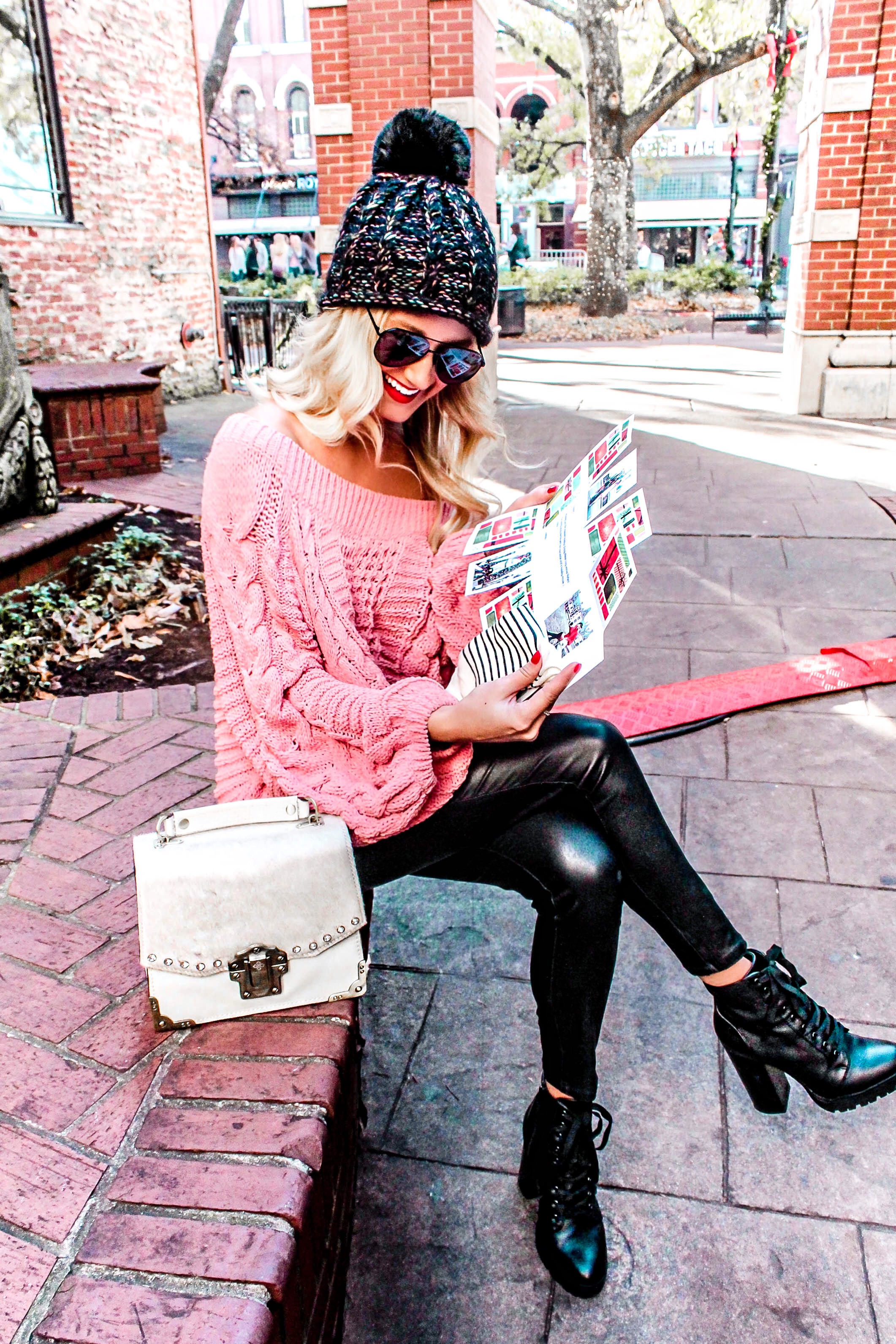 (PS, my sweater is so soft & cozy — it's a must have & on sale right now!)
chenille cableknit sweater (under $40 right now & multiple color options) | black coated pants | heeled booties | black aviators | hangbag

If you are interested in sending the Greetabl this holiday season, I have a special coupon code where you can get a great discount! Just use the code: LOVENLABELS at checkout for 15% OFF your first order! Let me know if you have any questions at all – hope you all love this service just as much as I do!
---
That's all folks! I hope you got some really great gifts or at least some great ideas to finish up all of your last minute Christmas shopping & cross those remaining names off of your list.
If you found this blog post helpful in any way, I would love for you to let me know (by commenting below on this post) so that I can better serve you all in the future! As always, thanks so much for stopping by, and I hope you have a fab weekend babes!
xo, P
*Thanks to Greetabl for sponsoring this post – all opinions are my own.