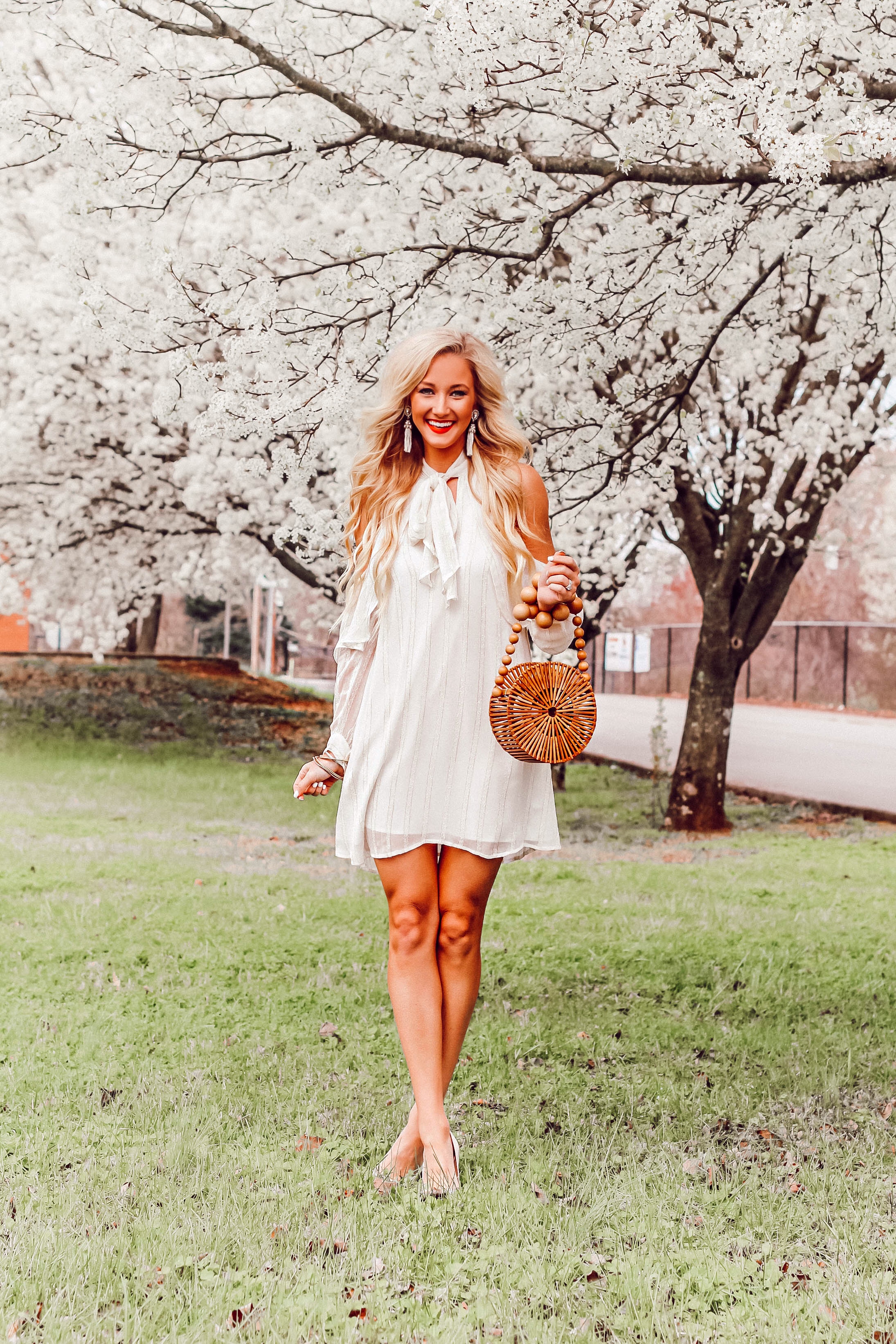 Shop my look:

Since it is Wednesday, I'm throwing it back to my Wedding Wednesday days and calling ALL brides-to-be! I hear wedding bells!
Looking back on my time as a bride makes me so nostalgic, so I'm happy to get to help you ladies out while you're searching for the perfect bride gear to wear as you prepare to become a wife. This is such a special time in your life that you will look back on for years to come, and I want to mainly encourage you all to soak up every. single. moment. (even the stressful ones 😉 ).
One of the most exciting parts for me was (of course) choosing what I would wear to each event/shower. Oh, and what I would wear on our honeymoon — finding outfits for that trip was so fun! As wedding season approaches, I've been receiving more and more emails and direct messages asking for me to round up a few outfits that would be appropriate and cute to wear for each of the bridal occasions. Below, you'll see that I've included outfits, accessories, props, bags, etc. that will be perfect for every occasion that you have planned out in your bridal calendar. I focused mostly on white dresses, rompers, etc. because I'm one of those 'traditional' people that thinks you should embrace wearing white during these types of events — after all, you only get to be the bride once! Soak it up, girlfriend! However, that being said, I also think that pretty florals and soft hues are also appropriate and fun to wear … and they still scream BRIDE! So, I included a mix of all styles below for each event that you may have coming up this year!
---
Engagement Party / Bridal Showers / Engagement Photos:

---
Bachelorette Party:

---
Rehearsal Dinner:

---
Honeymoonin':

---
This & That:

---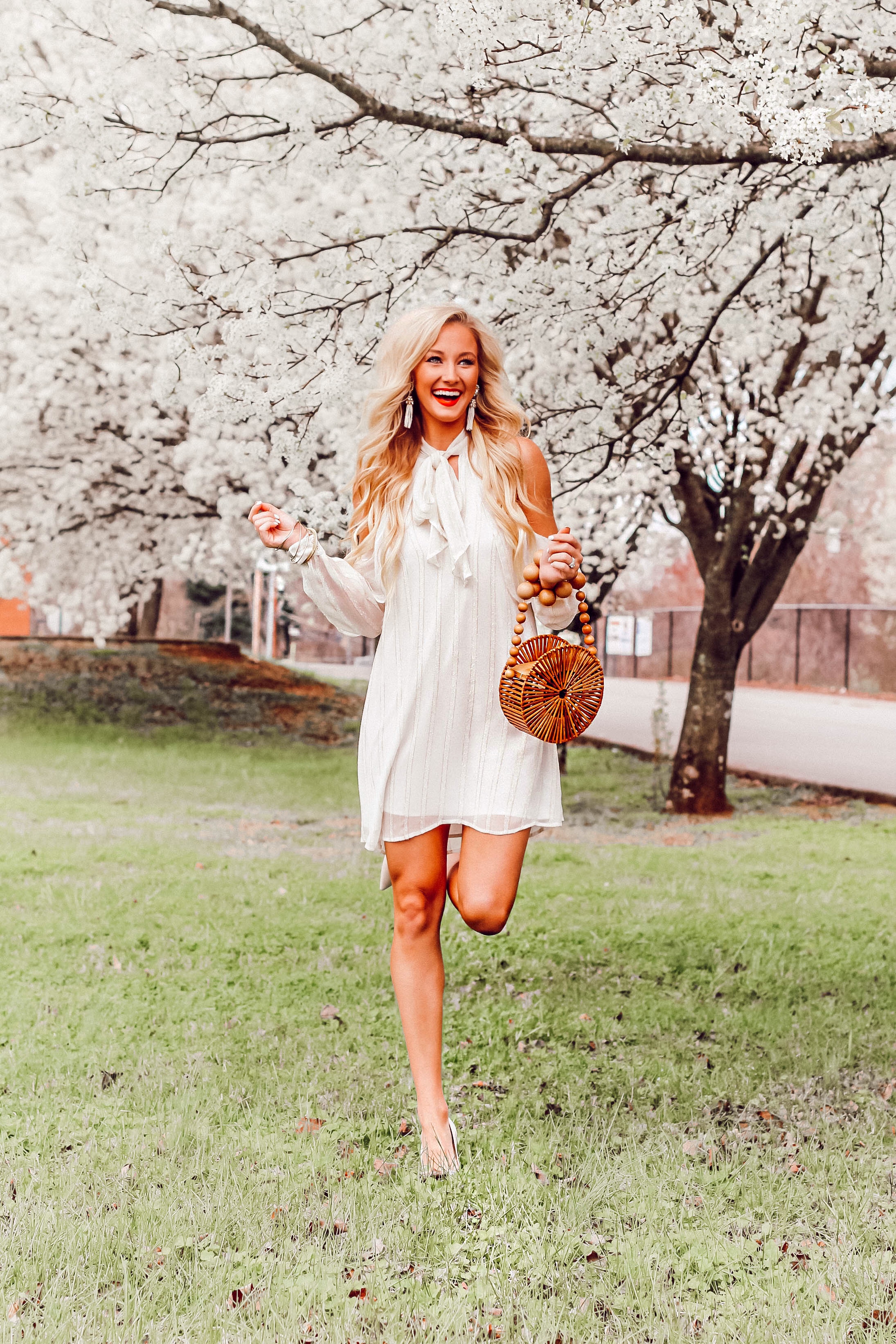 Since I'm assuming you are here reading this because you are a bride (or you know a bride), I want to congratulate you on this exciting adventure of love and wish you ALL the happiness in the world! Marriage truly is the greatest journey I've ever been on, and I wish for every person in the world to experience the love of a happy and healthy marriage. Buckle up girlfriend, because you're about to take a ride on the most exciting, loving, happy, challenging, hilarious, FUN experience of your life! I am so incredibly happy for you.
xo, P