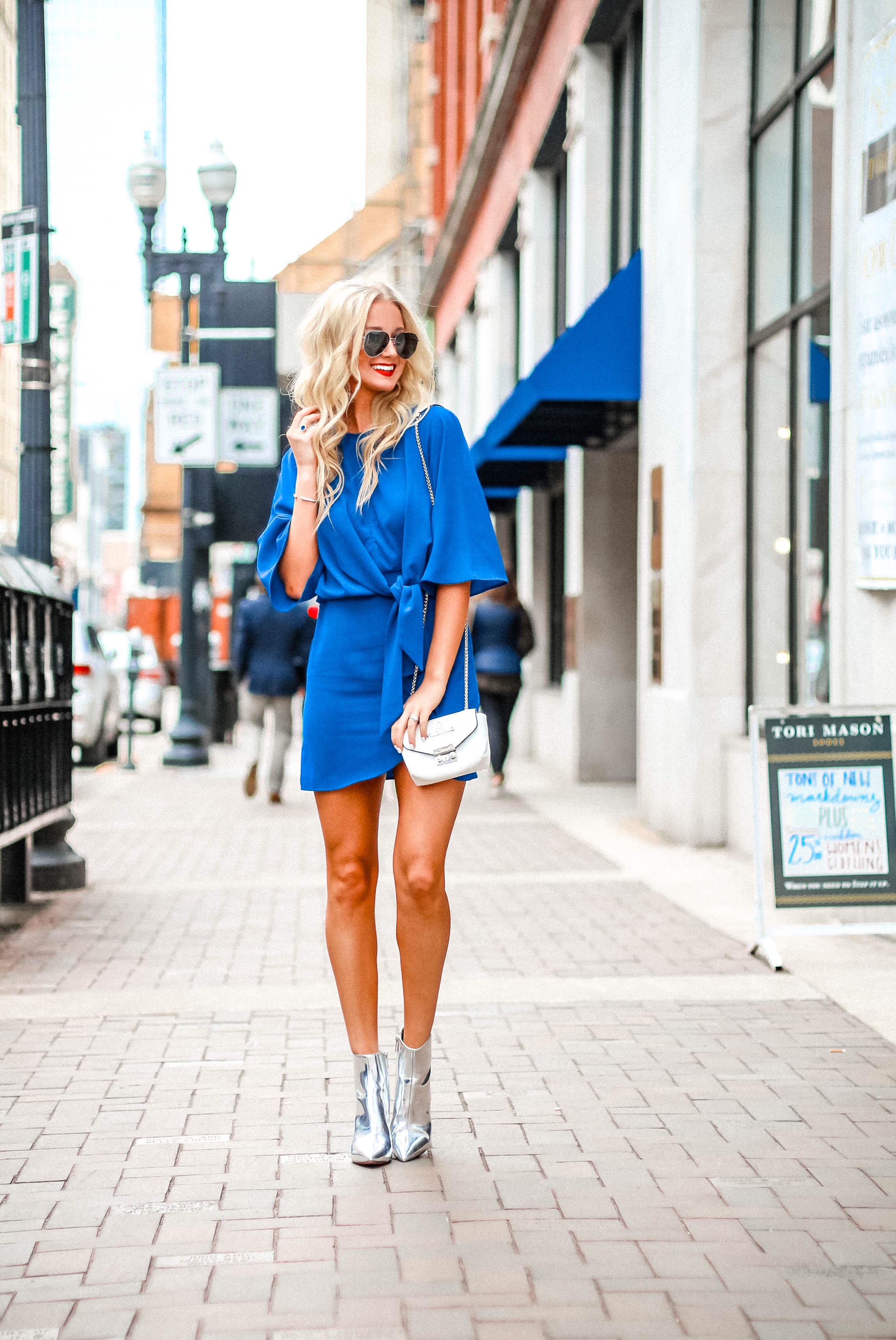 Time for another Blogging 101 post! I hope these have been helpful and beneficial to you guys if you have been thinking about creating a blog / website or if you've just been interested in learning more about the industry. I recently spoke to a fashion class at my alma mater, the University of Tennessee – Knoxville, and it made me realize just how 'new' this industry still is to so many. It's not a career path that has been around for a long time. Heck, I even remember learning about fashion bloggers for the FIRST time back in 2013 when I was a sophomore at UT. Before then, I had no idea something like style blogs even existed … and here we are today. Coming full circle, I suppose 😉
In this post, I want us to focus on creating and planning content for your blog and share a few tips on photo editing, planning your Instagram feed, etc. In doing so, I basically plan to share how I operate on this part of the business and what works for the LNL team at this time. I'm sure other bloggers organize and plan things differently, however, this is just what works for me, and I'm hoping that it may help you too! At this point, you've found your niche, you know your target audience demographics, you've chosen the name of your blog, the colors and fonts you want to use (i.e. branding), and you've created your website … now, it's time for the really fun part. It's time to plan out and create all of the beautiful imagery and blog post topics that you want to share on your blog and on your social media platforms. Let's get started!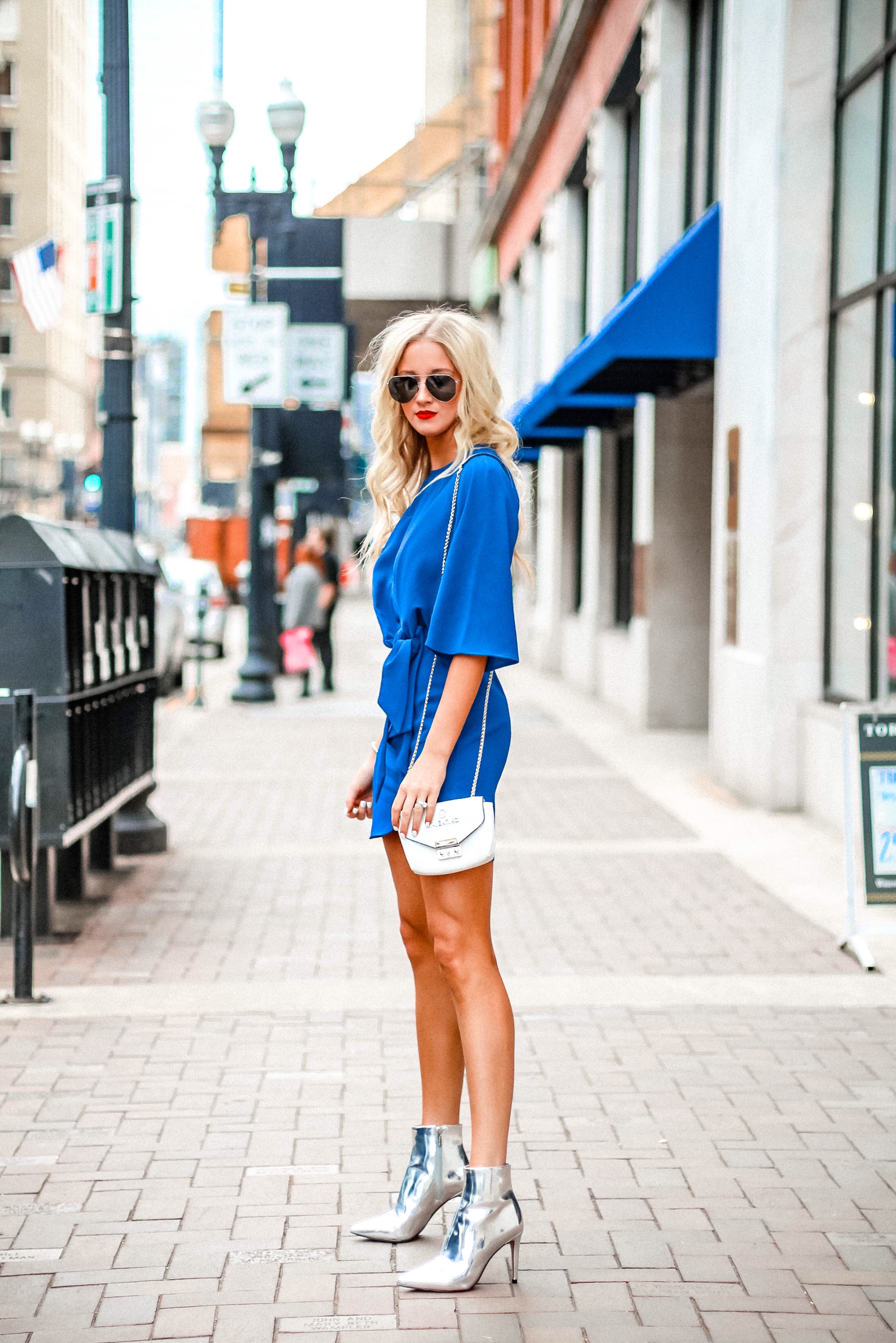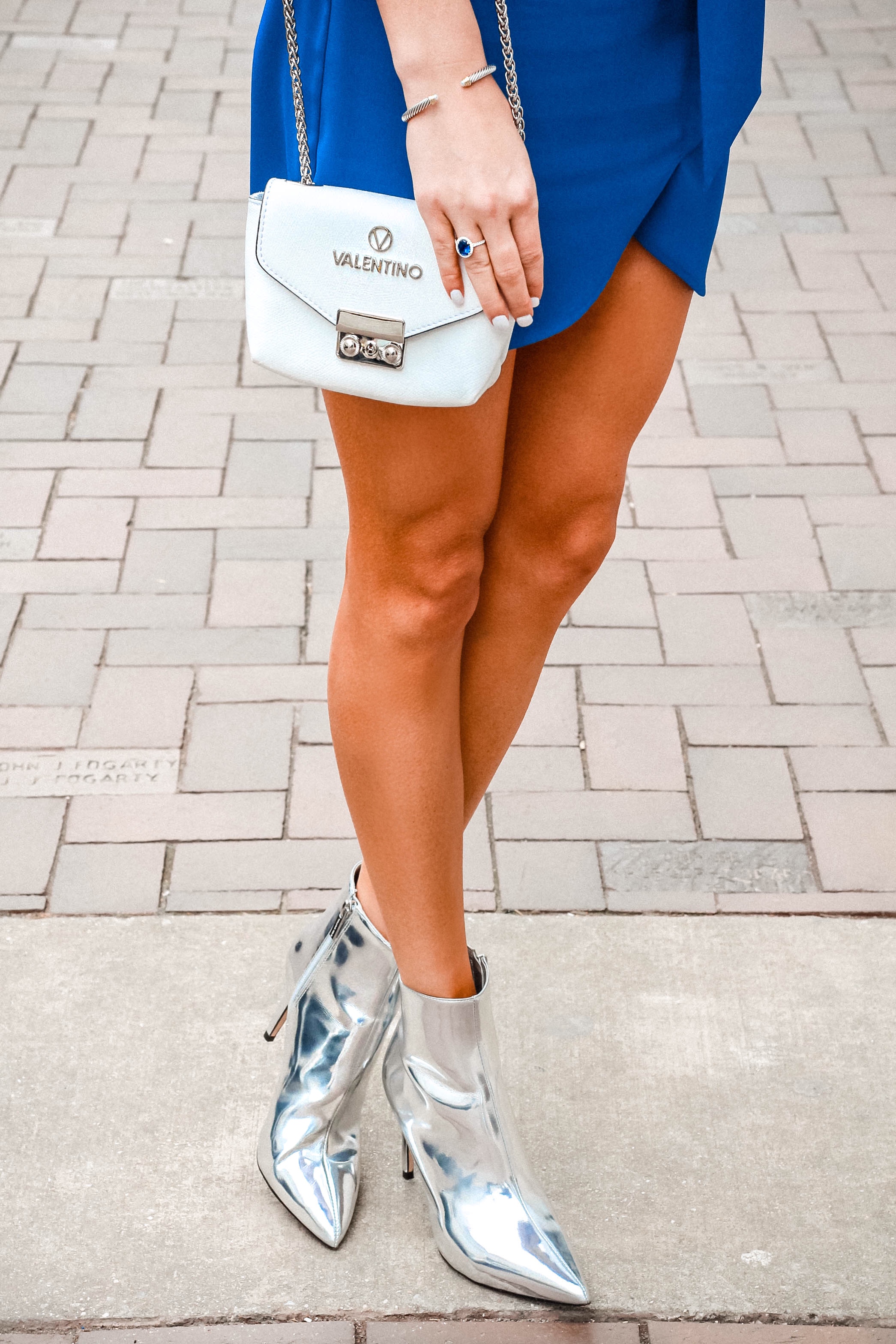 My biggest suggestion when it comes to planning out your content is to stay organized and to plan everything out at least a month in advance – this will save you a lot of time, stress, and anxiety in the long run. I say a month in advance because that gives you plenty of time to plan out your content and gather collaborations for the next 30 days or so. This also prevents you from being flustered and trying to find what photo/topic you are going to post about later that same exact day. Overall, the more organized and 'ahead' you are in this career, the better off you will be!
You may think I'm crazy when I tell you what I'm about to say, but I operate my blog based off of a very detailed content calendar that I made for myself in Excel (including details like due dates, post topics, the outfit I'll wear in photos for that post, brand details, etc.), a daily planner I can write in & cross things off (which, I'll be sharing about the one I use very soon – it's so good!), TWO dry erase wall calendars, and of course, the reminders app on my iPhone. This may seem like a lot (and it is), but it's the best way that I've come up with to keep everything within my business organized. As a full-time blogger, you wear MANY hats (and don't typically have an office full of employees to help ya out!) … You are a stylist, editor, model, producer, writer, bookkeeper, web designer, office manager (i.e. 500+ emails per day, invoicing, contracts, meetings, etc.), photographer (occasionally), social media manager (24/7), host for events, etc etc etc. The list goes on. On top of all that, you constantly receive emails and DMs from brands and PR agencies who want to work together and set up campaigns or collaborations on certain dates / timelines. You are also constantly receiving questions from readers who need help with outfits, advice on certain topics, sizing info, etc. (Don't get me wrong though, I LOVE hearing from you guys so that's one of the super fun parts!) 🙂 To sum it all up though, it literally never stops. But when you genuinely love what you do, you don't mind that at all!
As you can probably see, it's really easy to lose track of small (yet very important) details and even forget about posting something for a partnership you've agreed to (YIKES!) if you don't have a planning system set in place that works for you and helps to keep you organized in the best way possible. If you are more of a digital person, perhaps you can plan everything out on your cell phone calendar. Or if you're like me and need to be able to cross things off as you go, I'd suggest a wall calendar or planner. Like I said, I do have a mix of organizational tools (digital and paper) because my detailed content calendar is just easier for me to type all of the details for the campaign onto the Excel spreadsheet. Then, I'll use my 'on paper' calendars for more day to day to-do lists & tasks.
All in all, if you plan on posting something every day – whether that be on your blog, your Instagram, Snapchat, etc. – and you are working with a brand on that specific post, I highly recommend having some type of organized calendar where you can write out all of the details that need to be included in the post, what topic(s) you need to talk about, what photo you will be using and the date that it has to be posted. I had already been blogging for months before anyone ever informed me what a content/planning calendar even was, so when I started actually using one for myself, it made a world of difference! (That's why I wanted to be sure to share all of that with you guys.)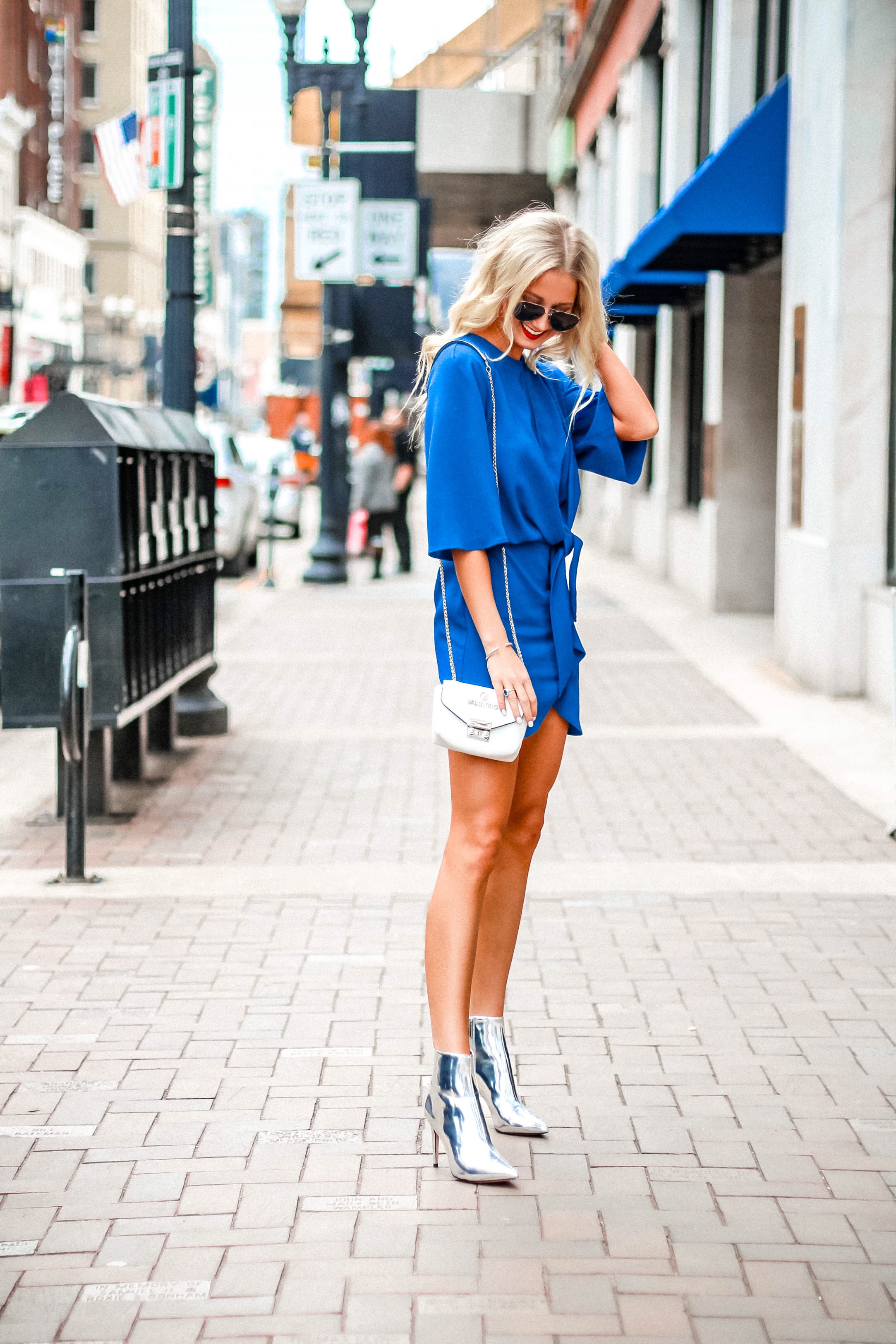 Staying on the content planning train, I want to also answer the question of how I plan out my photos and photo shoots because I get this question all the time from others in the industry. For me personally, I've found that it's best for me to shoot every week or every other week. I typically shoot on the weekends (like I said, it never really stops!), so every once in awhile I'll only shoot every other week if we are traveling on that weekend or if I just need a day off — that doesn't happen often, but I try not to totally overwork myself. Each time, we shoot around 5-10 looks depending on the number of collaborations I have coming up the following week or if I am running out of photos to use on blog posts and socials. So, to be clear, I plan out blog post topics & social media post topics at least one month in advance; however, I typically won't shoot the product or the 'look' for those posts until a week or so in advance.
On socials, I also like to incorporate my exact #ootd or travel pics when we are on vacation, so in that case, TJ or someone who's around will just snap a quick pic for me on my iPhone and I'll typically upload that right away or as soon as I can later that day.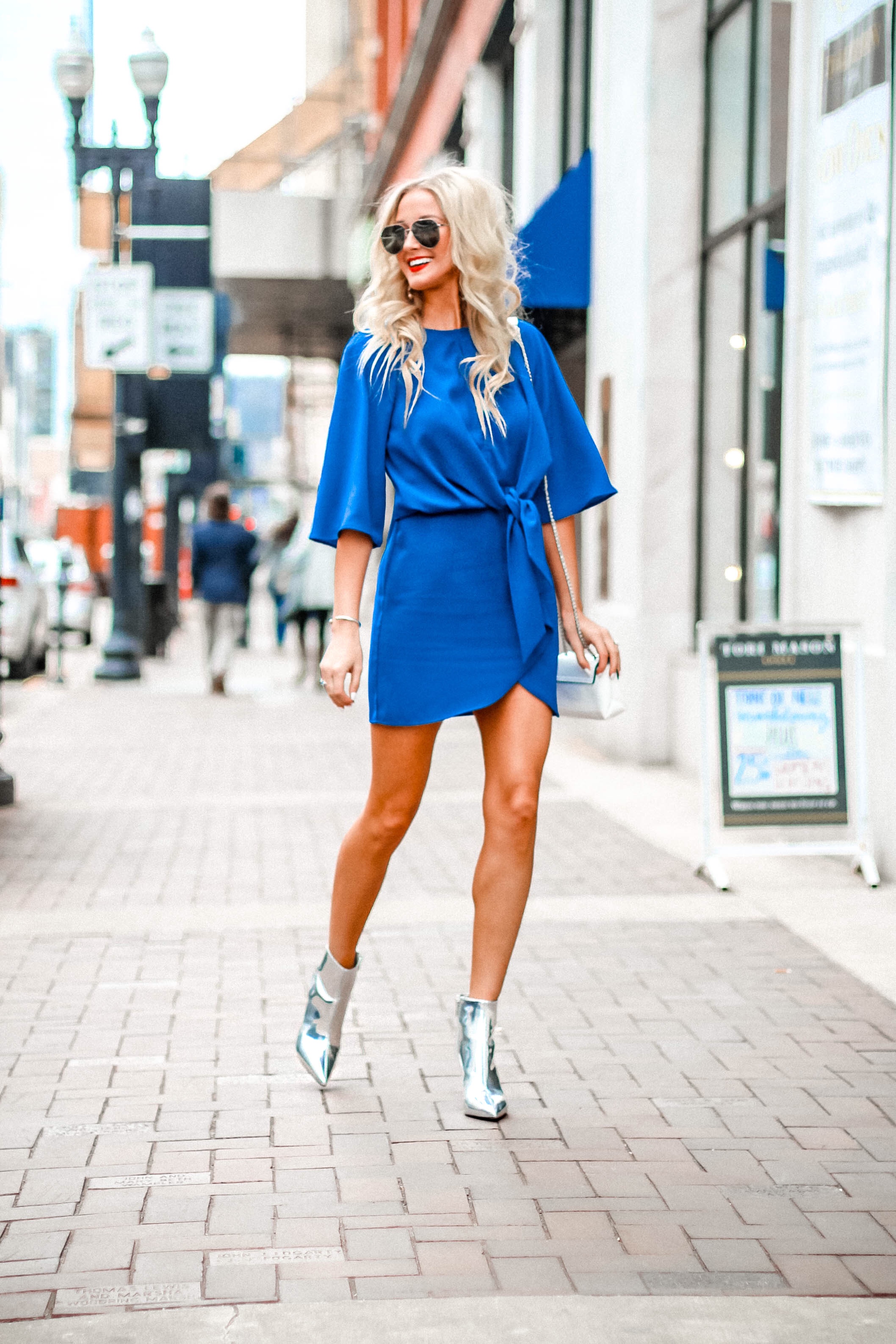 While we're on the topic of imagery and photo shoots, let's talk about that importance. Imagery is ev-er-y-THING in the blogging world!!! It's a very visual-driven career (or even hobby, if that's your case!). That being said though, everyone has their own style of photos and imagery. For instance, I try to keep my photos bright, bold & colorful with fun, spunky and positive vibes. I tested out many different photo styles – classic, dark & moody, light & airy, faded, etc. – before I settled on one that I liked, and it does take time experimenting with your photos before you can fully settle on one style. With that said, it's very important (once you find your own style) to stick with it as best as you can. Your photography and editing style is another form of branding, so it's best to keep it consistent – especially on your Instagram feed! You'll quickly learn that consistency is key in the industry!
Now, it's time to conquer one of the most asked questions I get almost every single day:
What camera do you use, and how do you edit your photos?
Okay, so that's two questions … oops!
So, a lot of people don't know this, but my mom is my main photographer, which is great because I get to bring her on trips with me for shoots and campaigns and we get to spend a lot of time together. She also isn't afraid to tell me when an angle is unflattering (which is something all of us ladies appreciate, right girls?? LOL). Right now, we typically shoot with a Canon Rebel T6 camera and a 50mm lens. You don't have to have the biggest and best of cameras and lenses to be able to succeed in this industry, but I do recommend investing in some type of DSLR camera.
For editing, we use Lightroom for ALL images shot on the camera. Learning how to edit the photos in this program just too lots of time and lots of trial and error until we found a style that we liked. Now, we've created a few presets of our own to use on my pictures. If it's a photo taken on my iPhone, I'll either use the Lightroom app or Snapseed.
Personally, I think it's important not to change up the colors in your photos too much when promoting a product because whatever you are promoting needs to look very similar to what the consumer (in this case, your readers and followers) will receive if he/she orders that product. There's nothing worse than false advertising. That's why it's also so important to be authentic, real, genuine, and totally up front with your audience — but that's for an entire post on another day — we'll get to it! 😉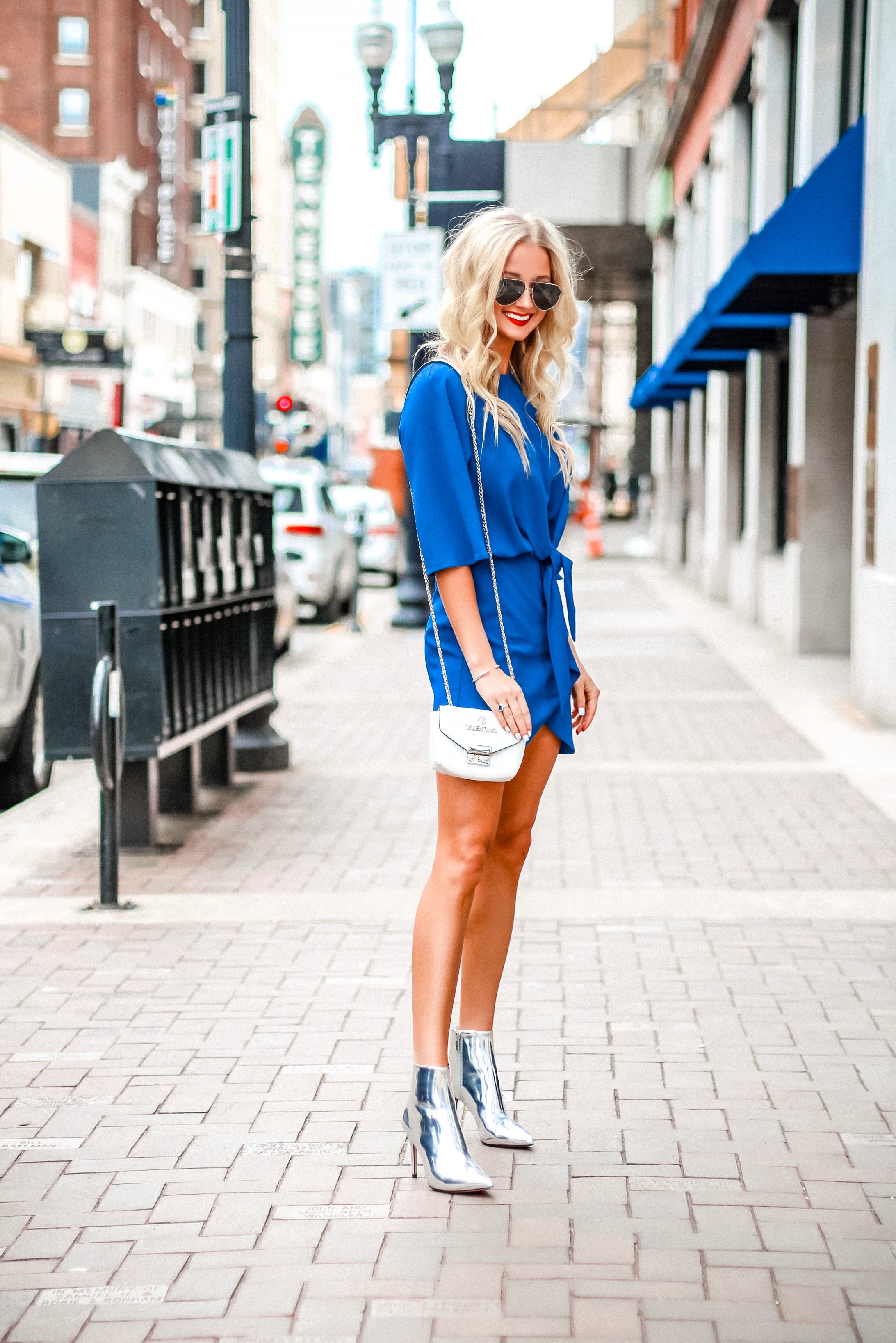 Overall, when planning content (blog post topics, collabs, etc.) and shooting photos for your blog and social media platforms, it's most important to make sure that the content you are talking about and the photo styles fully reflect you as an individual and directly correlate with your brand as a whole! Authenticity, organization, and consistency are KEYS when it comes to blogging.

---
Okay – that's all for now! Blogging 101 will resume in part 4 coming soon!
As always, feel free to reach out to me directly with any questions you may have or comment below this post and I'll be sure to answer you there!
xo, P