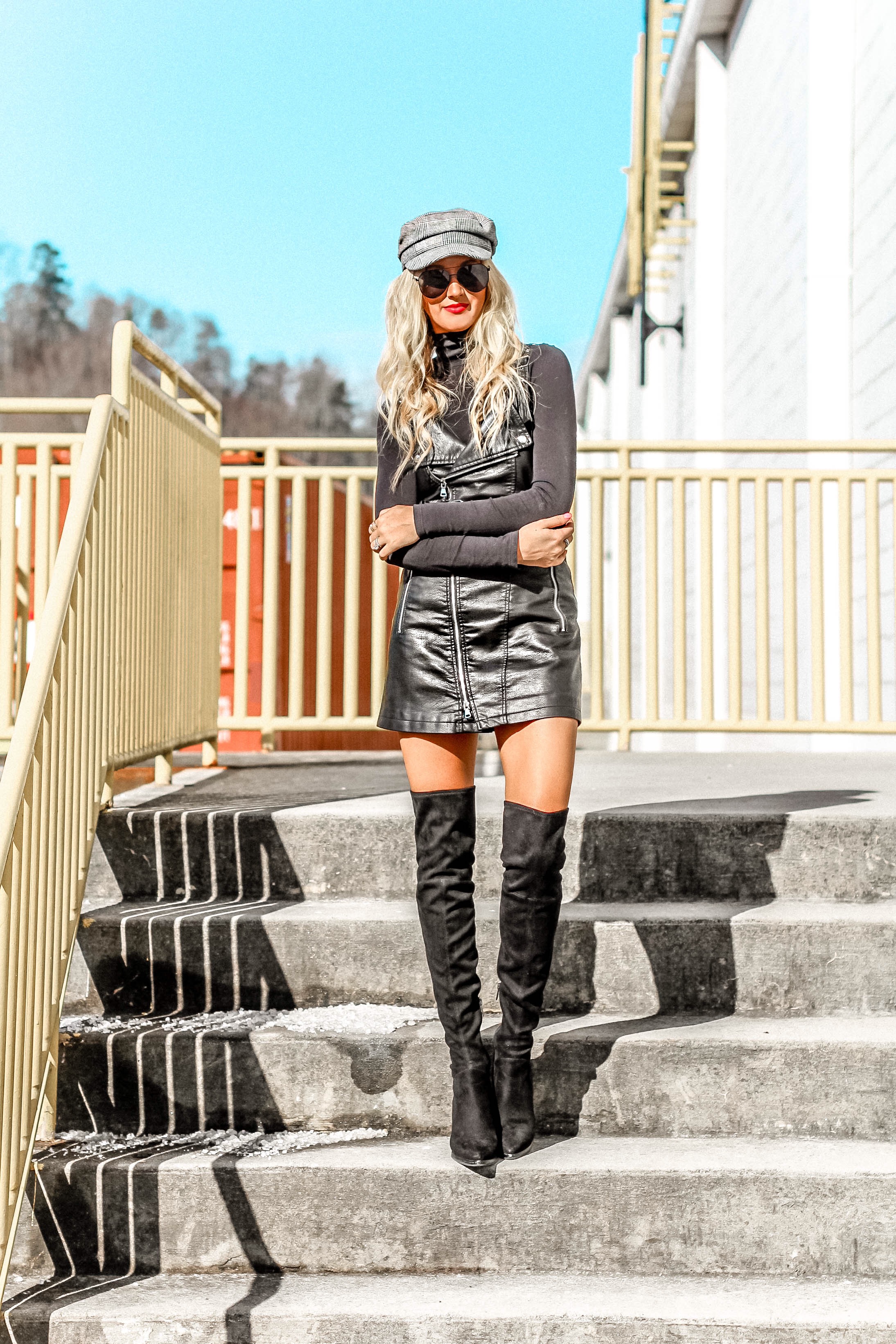 Styling short dresses in the winter can be extremely difficult because we've all grown up being told that you're 'not supposed to bare skin' this time of year. Oh gosh, we're breaking the rules — but that's my favorite thing to do when it comes to fashion. I've always admired those who bend the style rules just a bit and aren't afraid to step outside of the box.
I don't know about y'all, but I love being able to wear my favorite dresses (like this one) year round. I found this Storets biker dress back in October when it was still really warm outside, and now, I love that I'm able to create a totally different look with it throughout the winter months.
One of my go-to ways to wear short dresses in the cooler temps is to pair them with over the knee (or thigh high) boots. Please tell me I'm not the only one who literally starts SWEATING when I wear mine?? I was actually just telling my mom the other day that I was burning up when I was wearing my OTK boots over a pair of leggings. I mean, they really do keep you so warm! Plus, if you're like me, you're probably fine out in the cooler temps as long as your upper body and/or head is pretty covered. That's how I am 99% of the time. (another reason why I love my hats!!)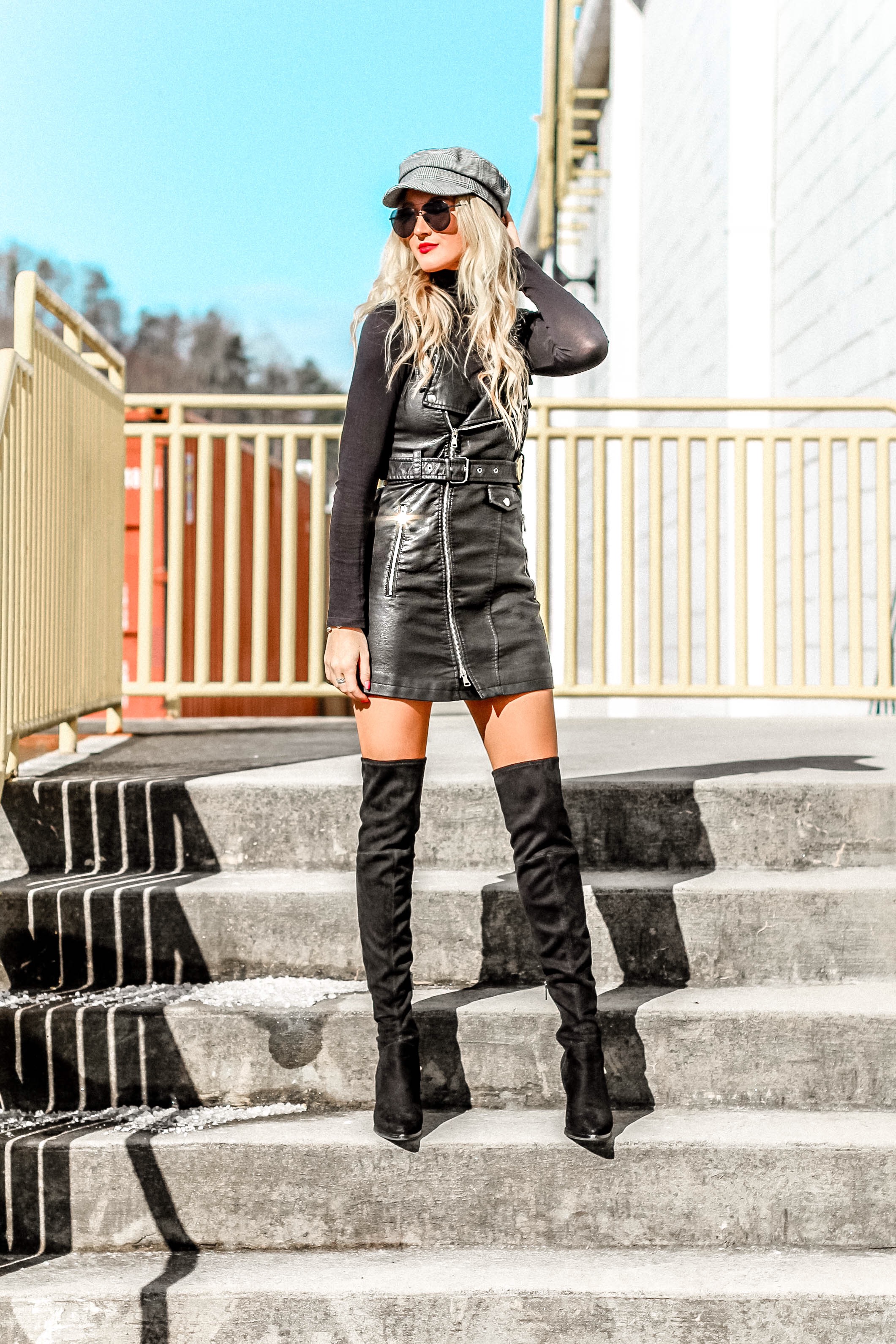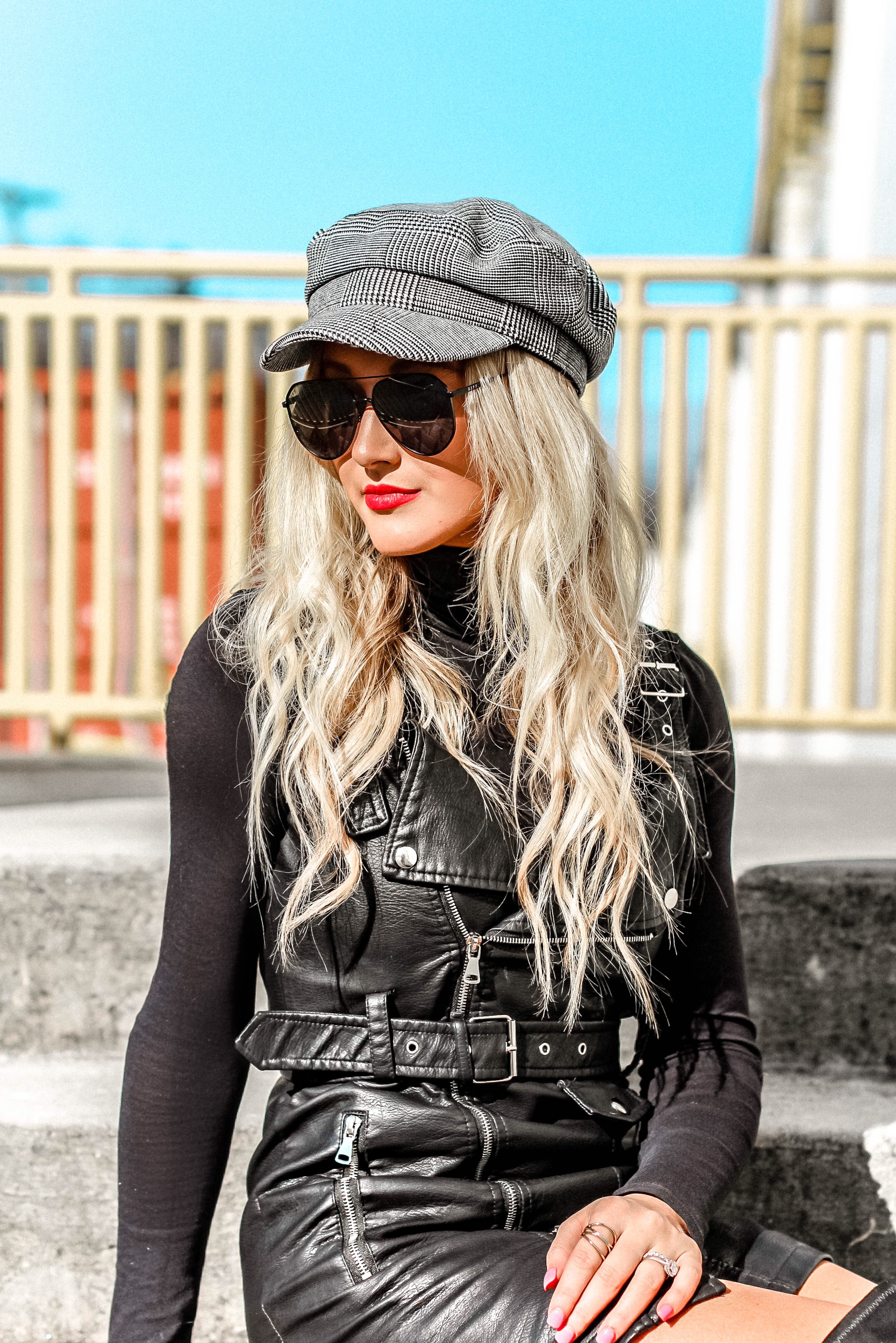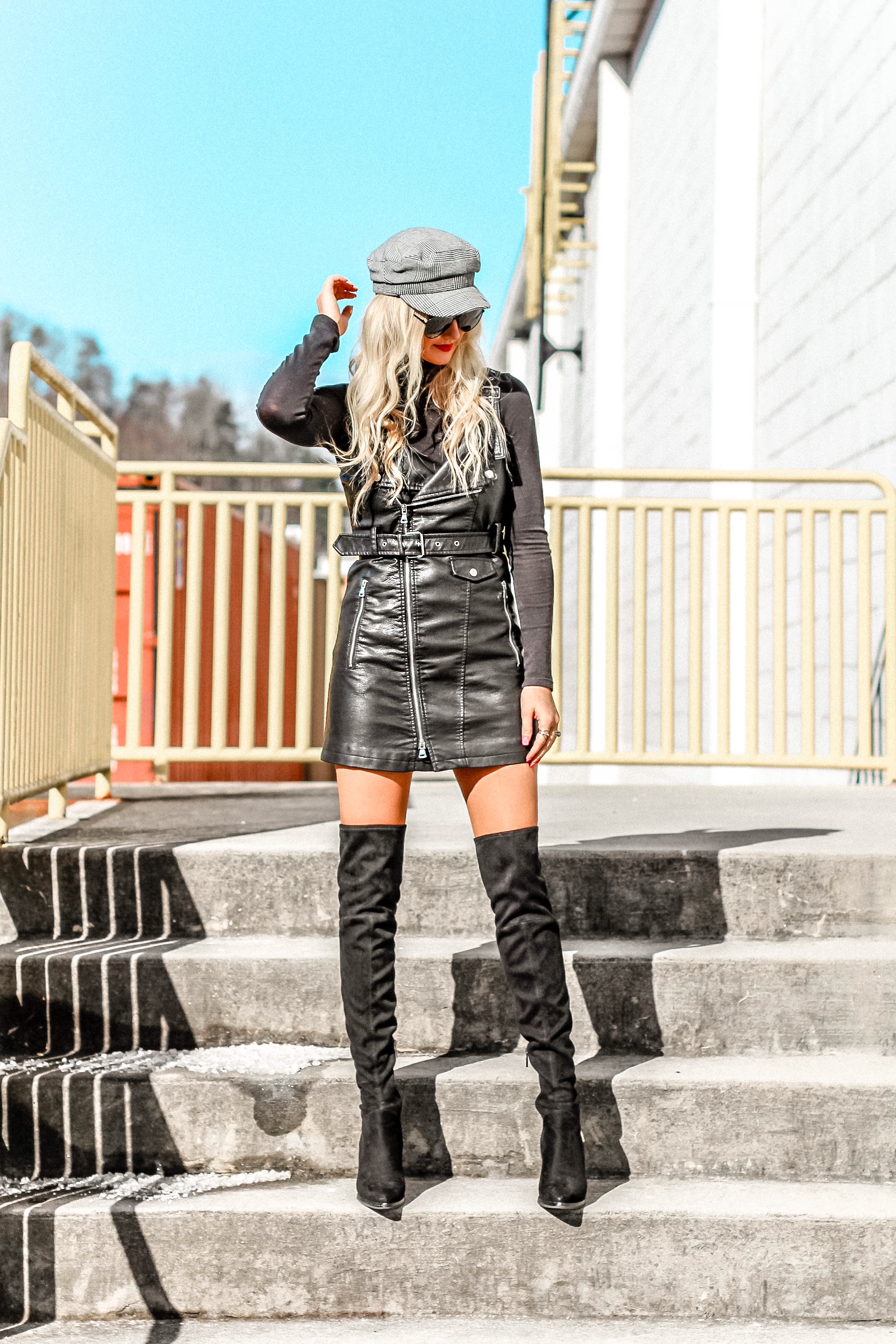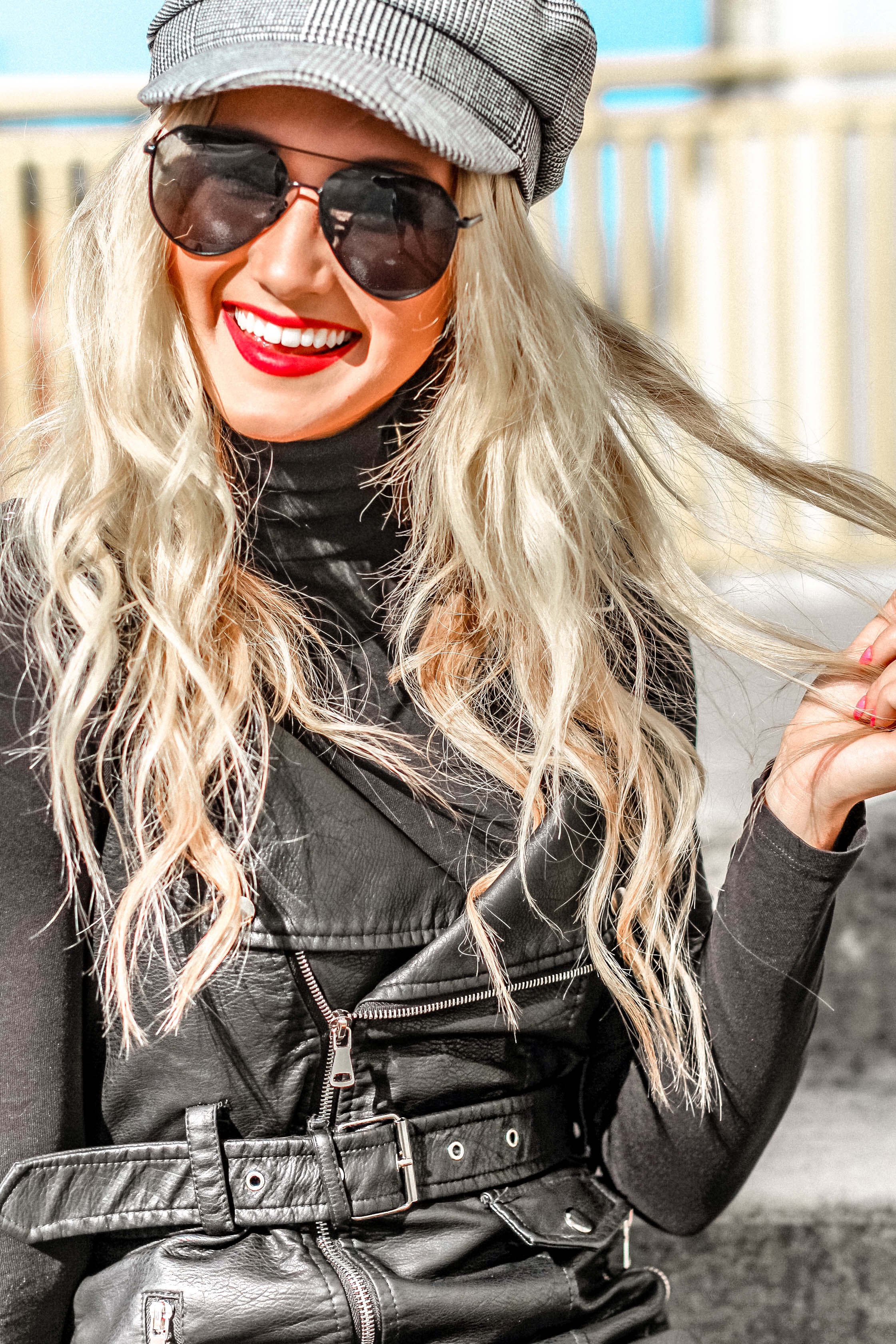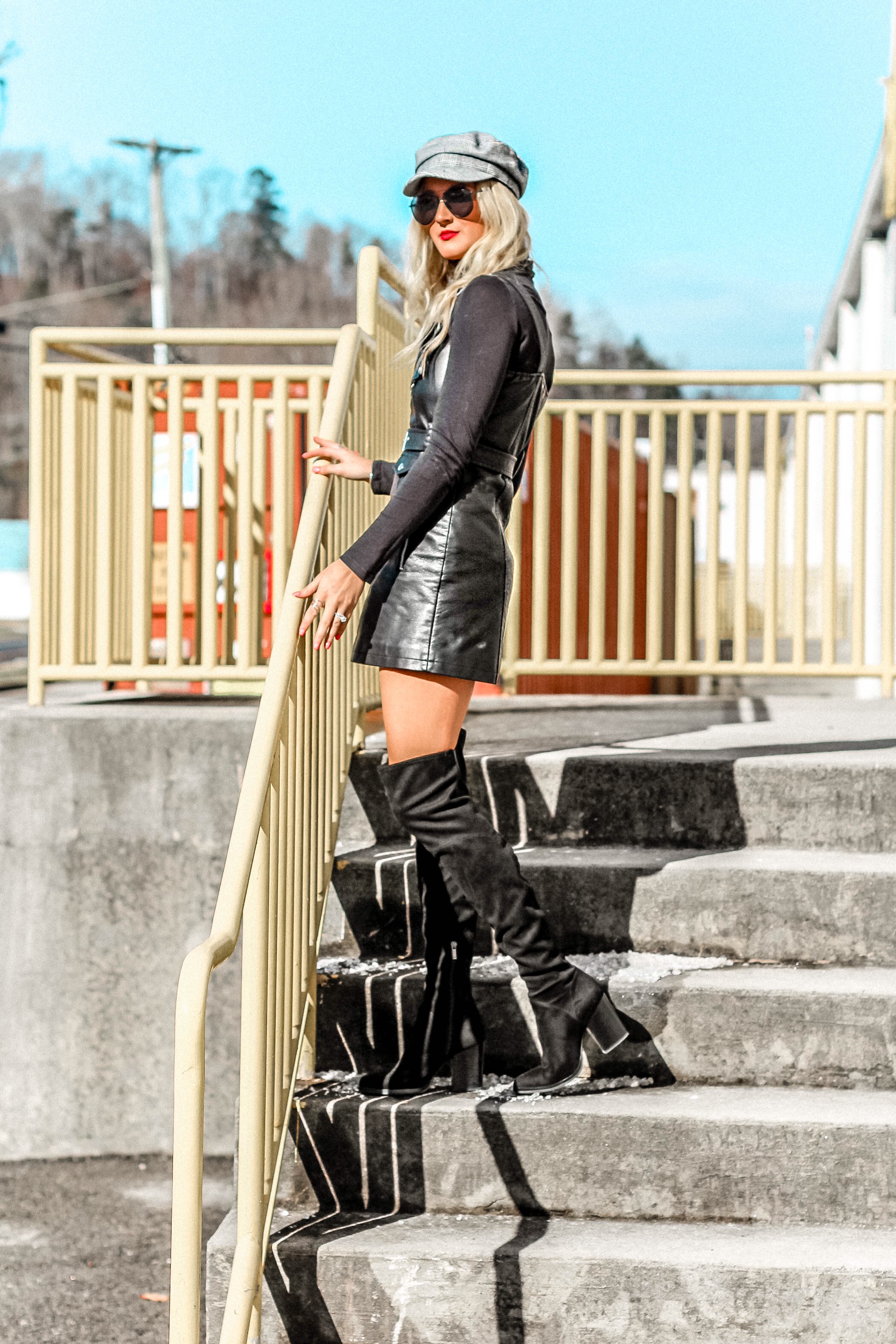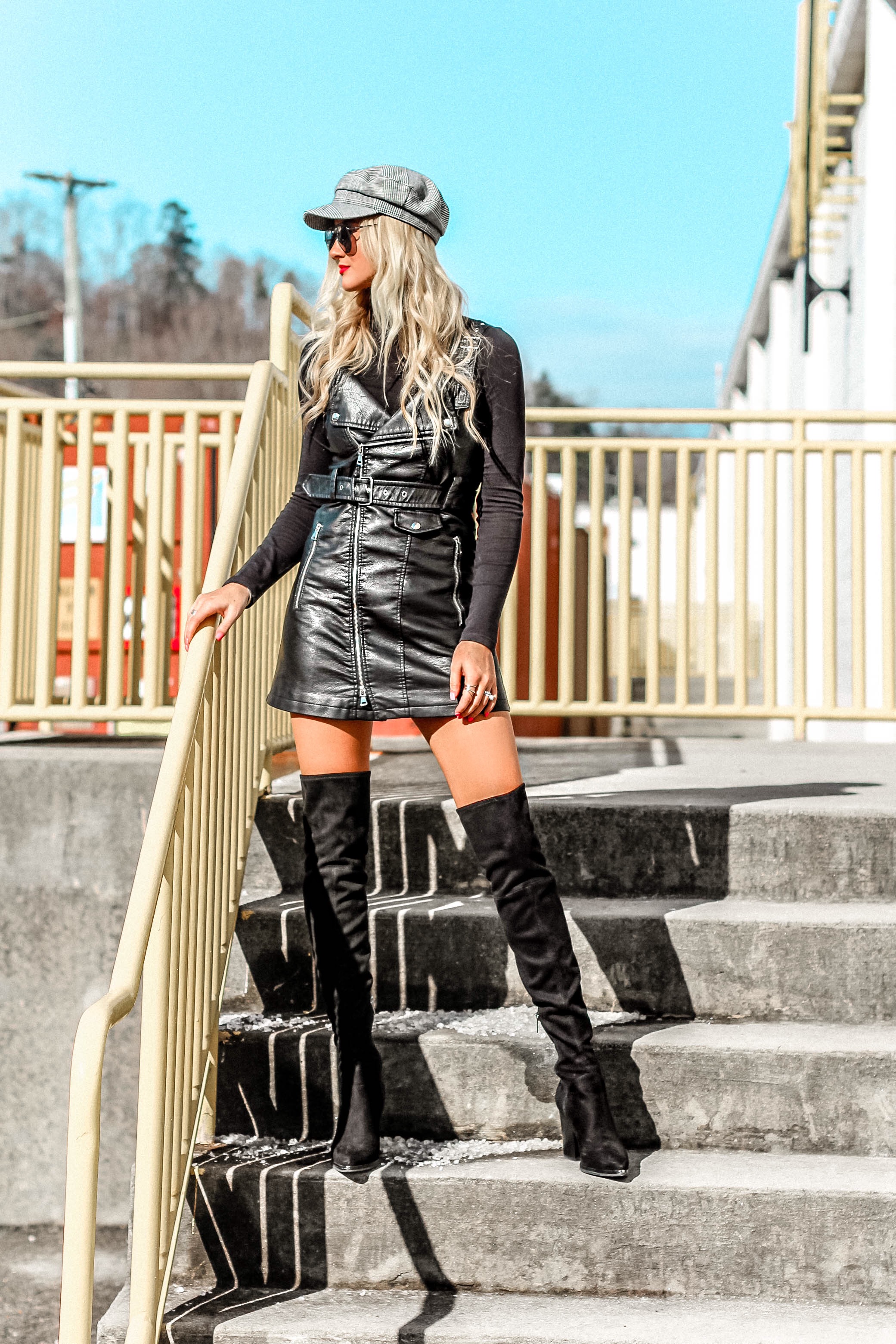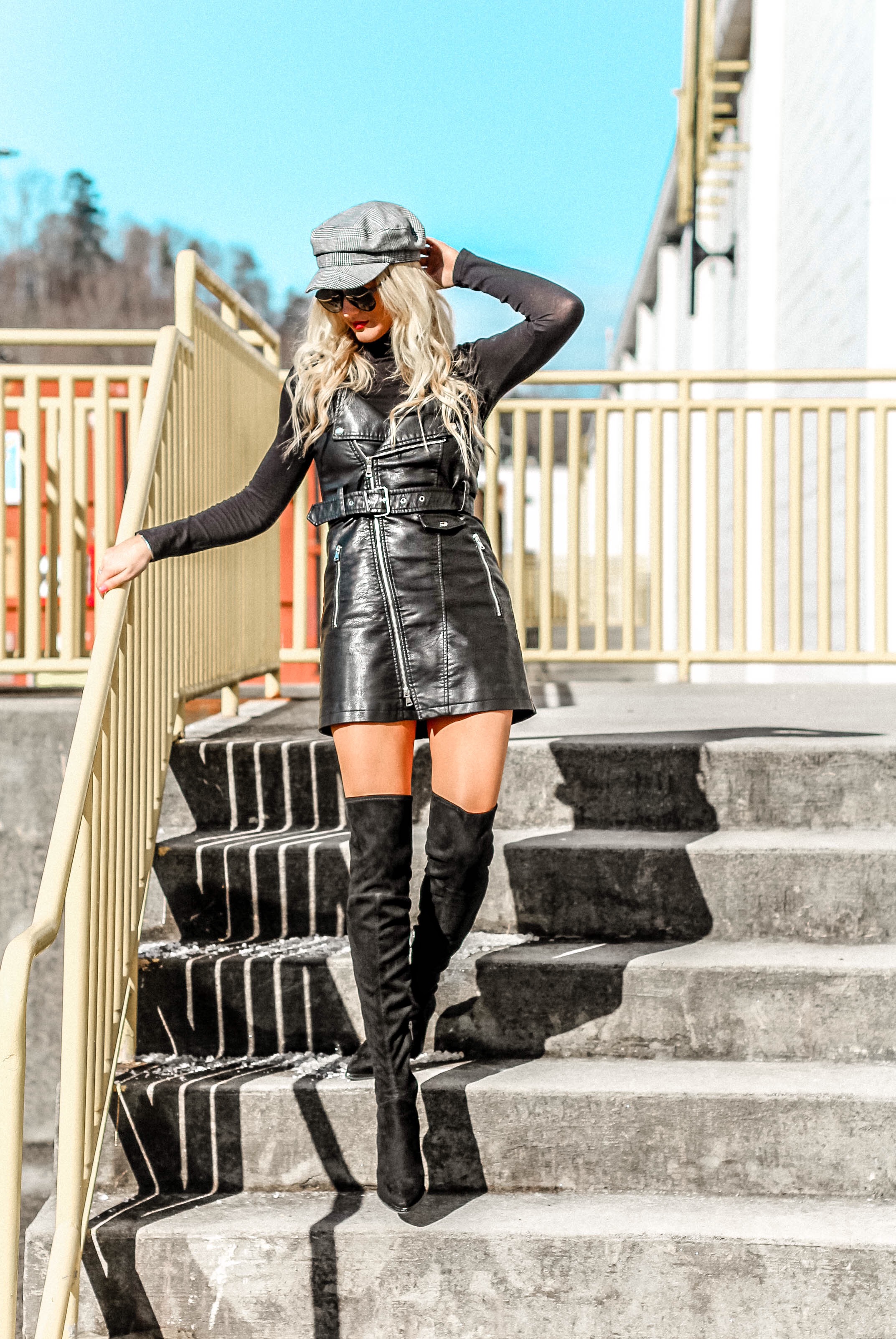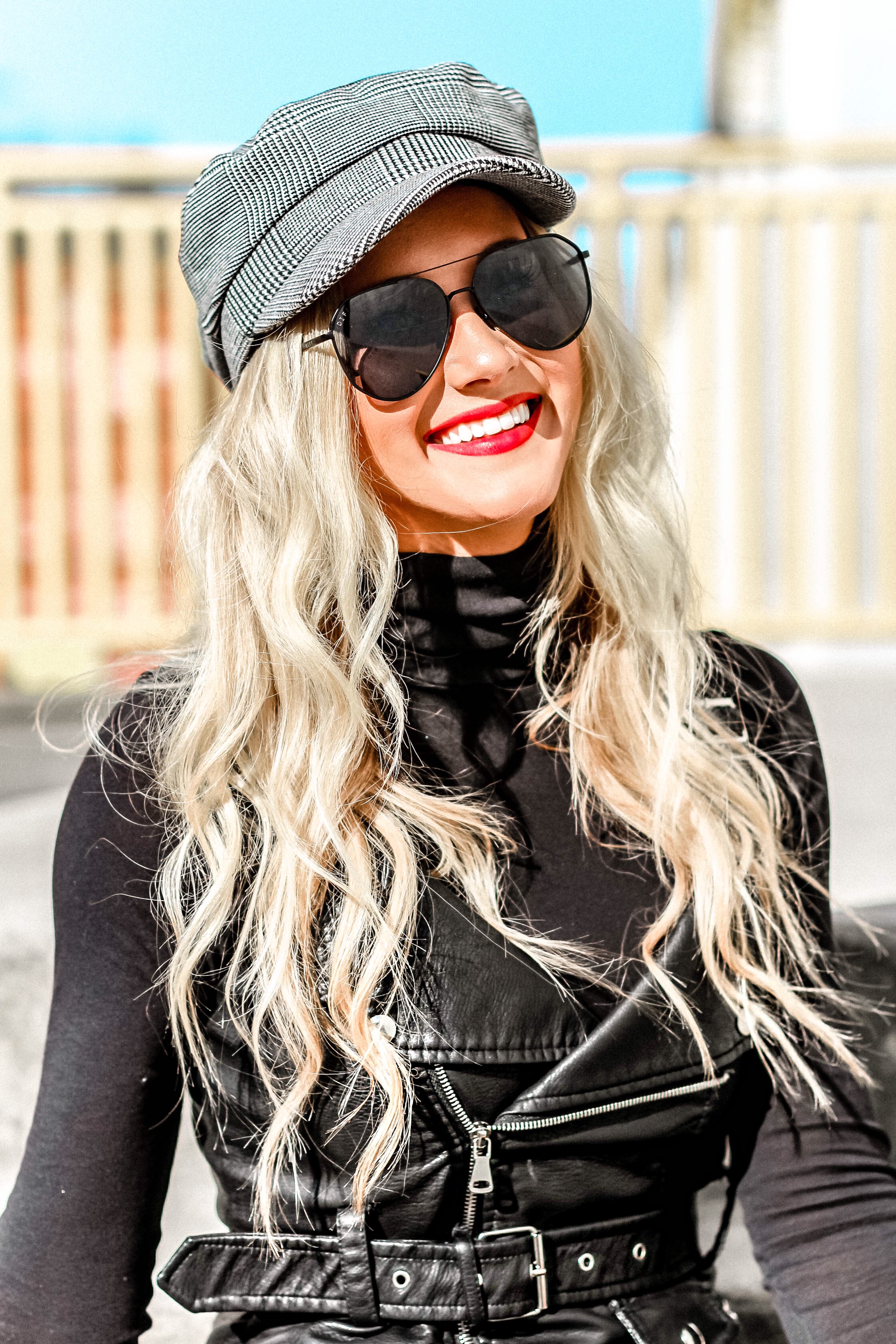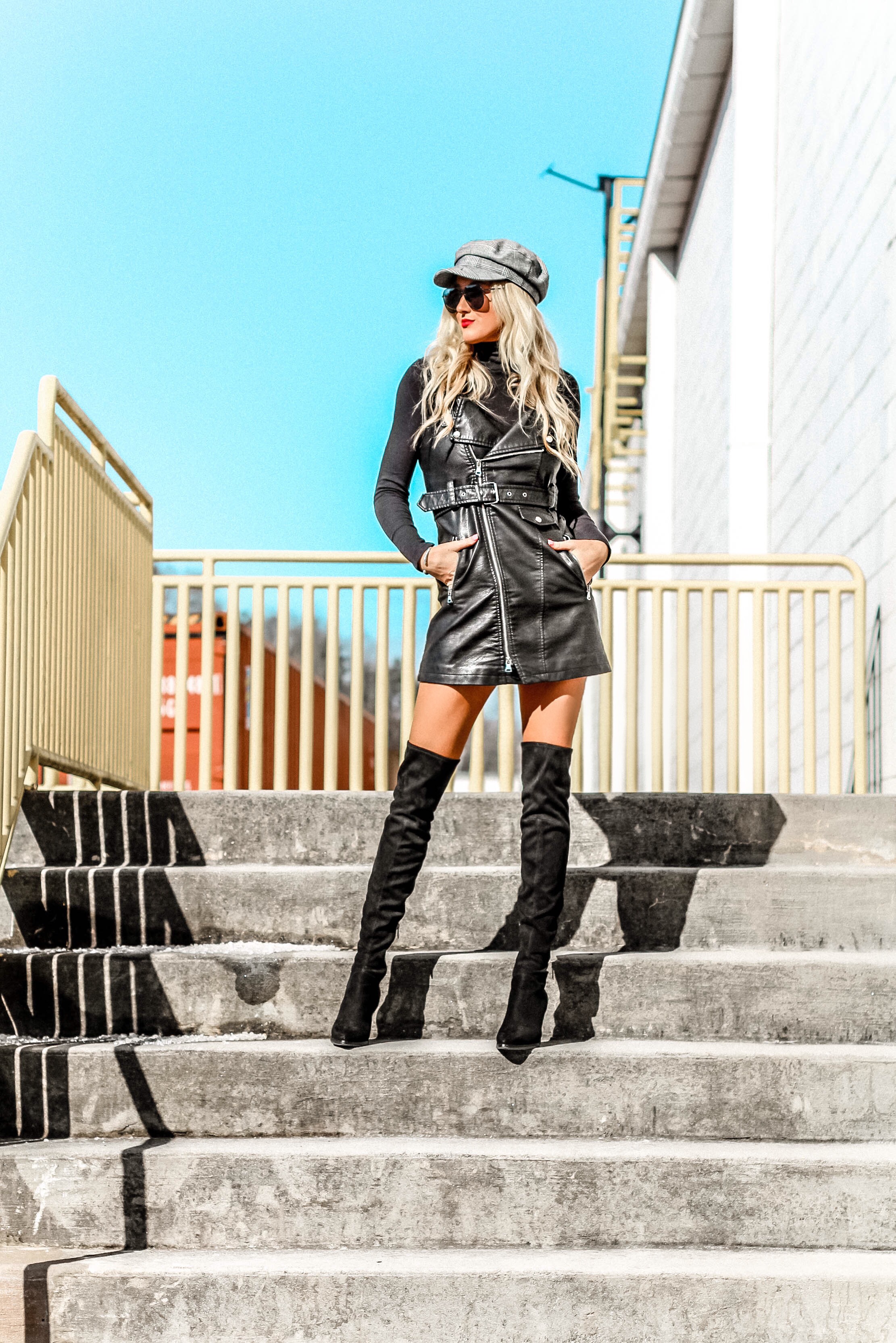 One of my other favorite ways to wear dresses (or even shorts) throughout the winter months is to pair them with tights. Lately, I've been really into plain, black sheer tights with dressier pieces (as seen here), but I've always been very into textured tights as well. They can be worn with so many different pieces – from shorts to skirts to dresses – and they can really amp up your outfits x50 in my opinion. Not to mention, they'll be more practical than just bare skin!
PS – I have a really cool outfit in my mind, regarding textured tights, that I want to style and shoot to give you all some fun inspo. I think it'll turn out really cool and edgy (hopefully!), but you know how it goes sometimes when you get this idea in your head & then it doesn't necessarily look that way once you get it on your body LOL (!!) so I'll keep you guys posted on that. 😉
---
I got TONS of questions about my biker dress the other day on my IG stories, so I'm linking it below for you guys! I got a S/M & it fits perfect, if you need a size reference. (Also available in an ivory beige color that would look great on brides!)

Who ever said that you have to wear pants in the winter?? Don't listen to those peeps! Wear what makes you happy and embrace your sassy self ladies!
xo, P