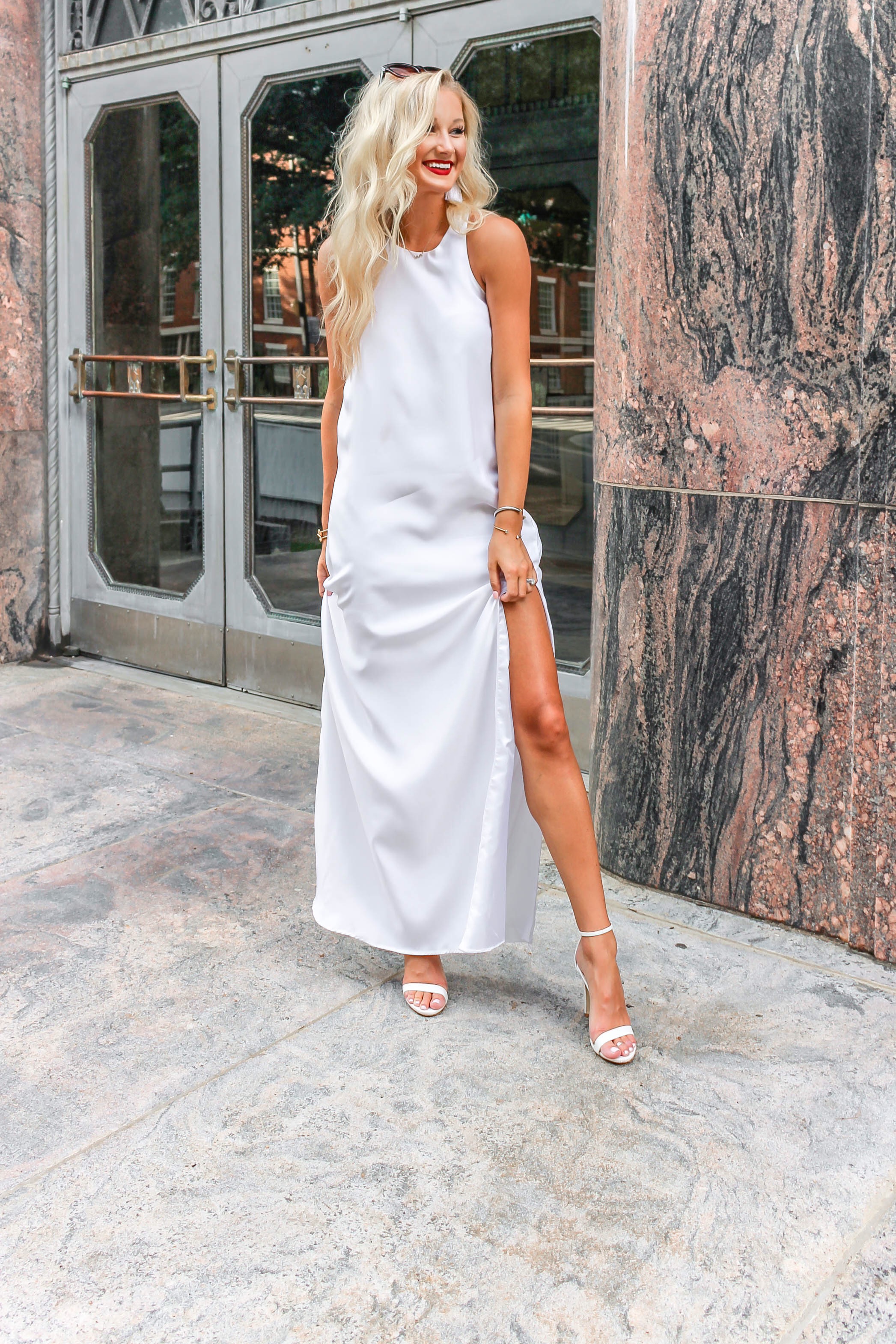 Happy Solar Eclipse Day everyone! How cool is it that we get to experience a total eclipse? I'm so excited about it, and since it's a pretty big deal & even a part of history here in the U.S., I decided to dedicate an entire post to it. I'm taking this opportunity to relate the eclipse to some inspirational OOTD's – an all white look (daylight), a B&W style (the transition into the dark), and then of course an LBD (to represent the total blackout that we'll experience today)!
I thought this would be a great way to showcase some really chic looks since black/white outfits are so classic and high-end, and I'm sure you all know by now that I'm a huge fan of wearing lots of B&W in my personal style (with a pop of red on the lips of course)!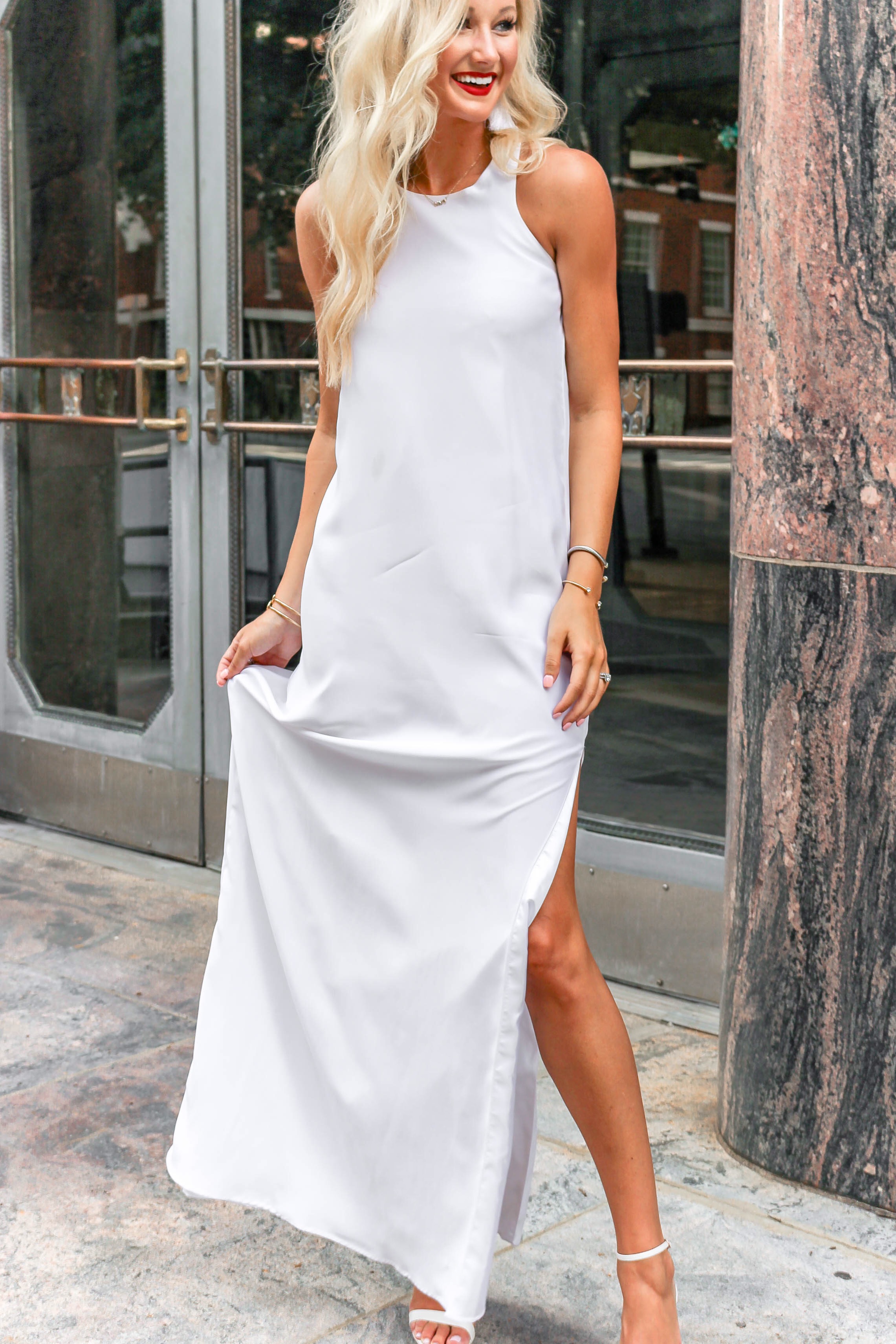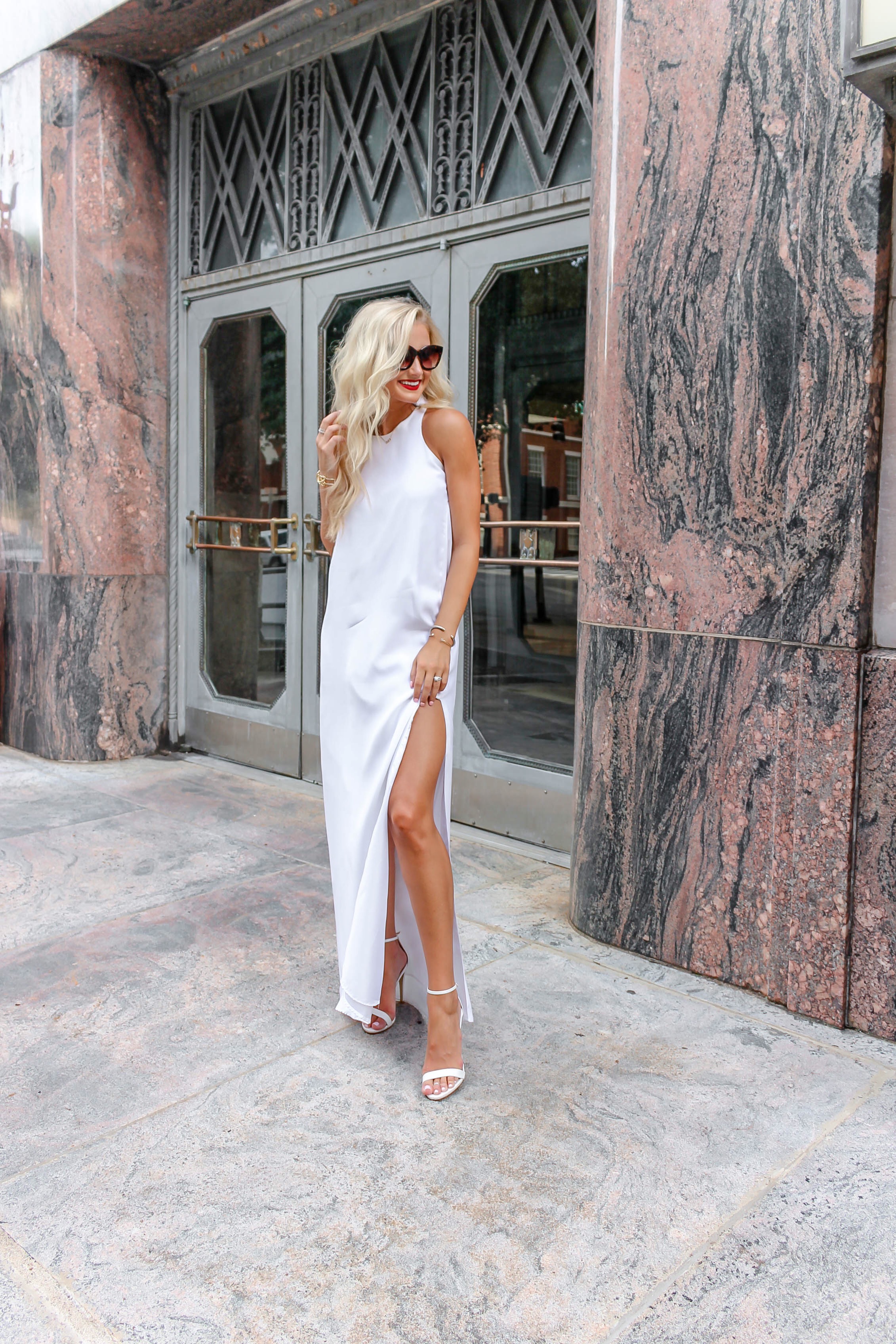 long white dress (similar, same brand here and here) | strappy heel sandals (similar here) | similar sunnies

I actually bought this long, white dress when I was a bride to wear to one of our wedding showers, but I can't let go of it! It's so feminine and chic and so easy to dress up with some amazing jewelry for special occasions or a nice dinner. This would be perfect for honeymoons as well for all of you soon-to-be wifeys!
---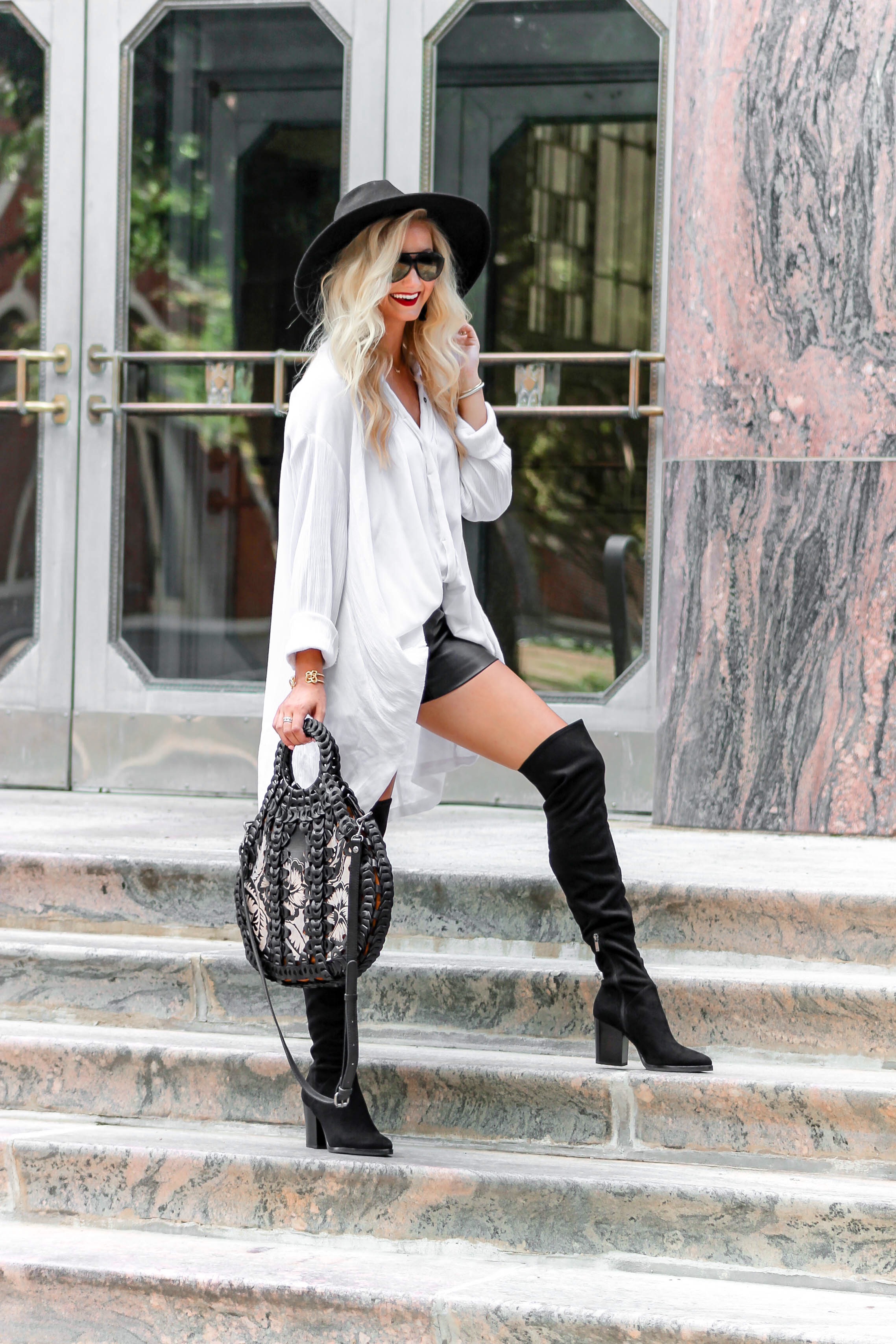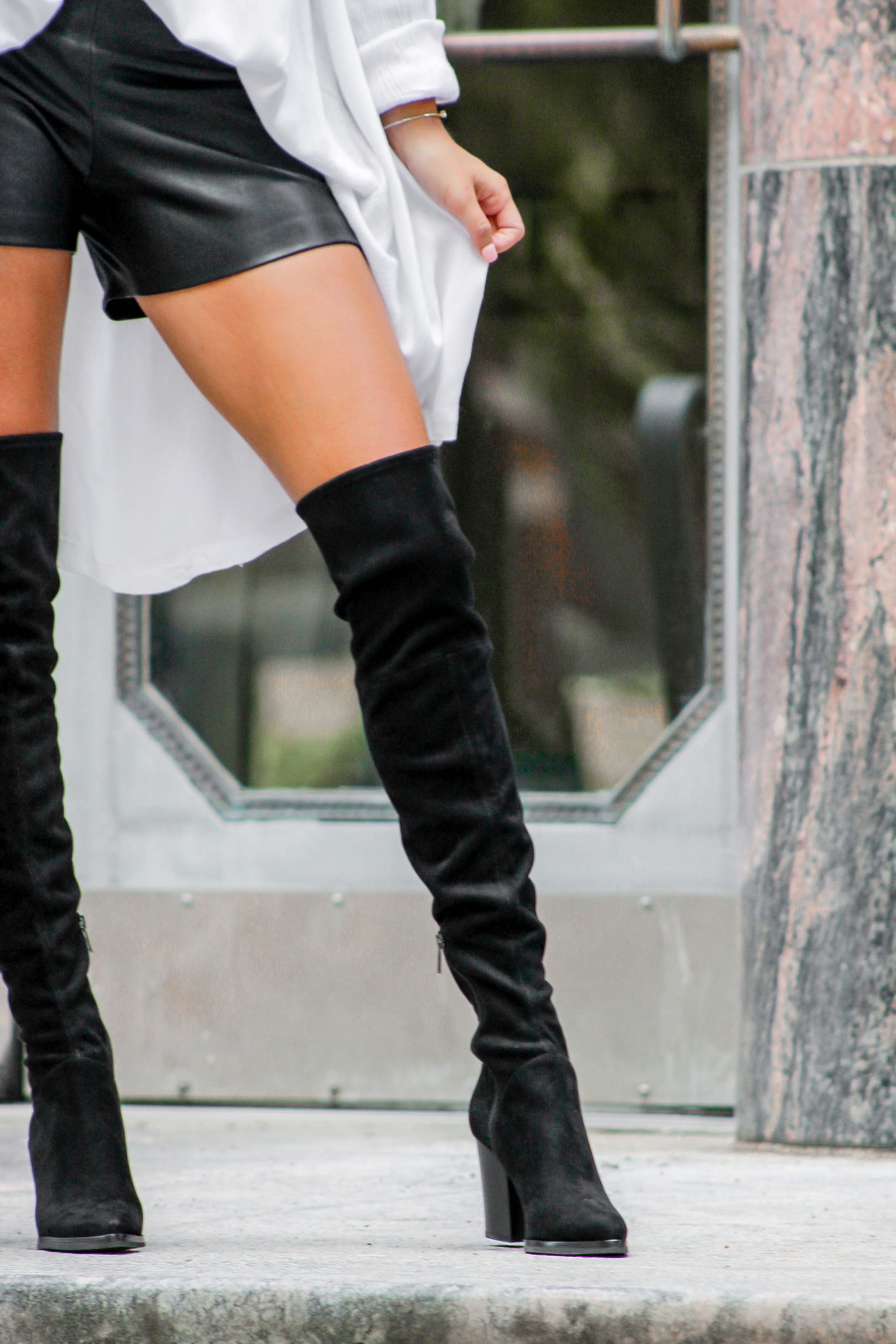 oversized white button down | similar black leather shorts | otk black suede boots | similar sunnies | similar black hat | handbag

This outfit is right up my alley! If I had to wear one look for the rest of my life, this B&W style would definitely be it because I love the mix of chic & edgy vibes.
I just got these over the knee boots by Marc Fisher, and I can't say enough good things about them! I went back and forth trying to decide if I really needed another pair of boots (which actually I didn't have a pair of heeled OTK black ones so I kind of justified the purchase 😉 ), but I'm so glad that I got them. They will be so perfect for fall and winter. The heel height is amazing because it gives you a little lift to dress up any outfit and elongate your legs, but they aren't so high to where they become what I like to call 'hurters' LOL. They're actually really comfortable in my opinion! There are a few other color options as well!
---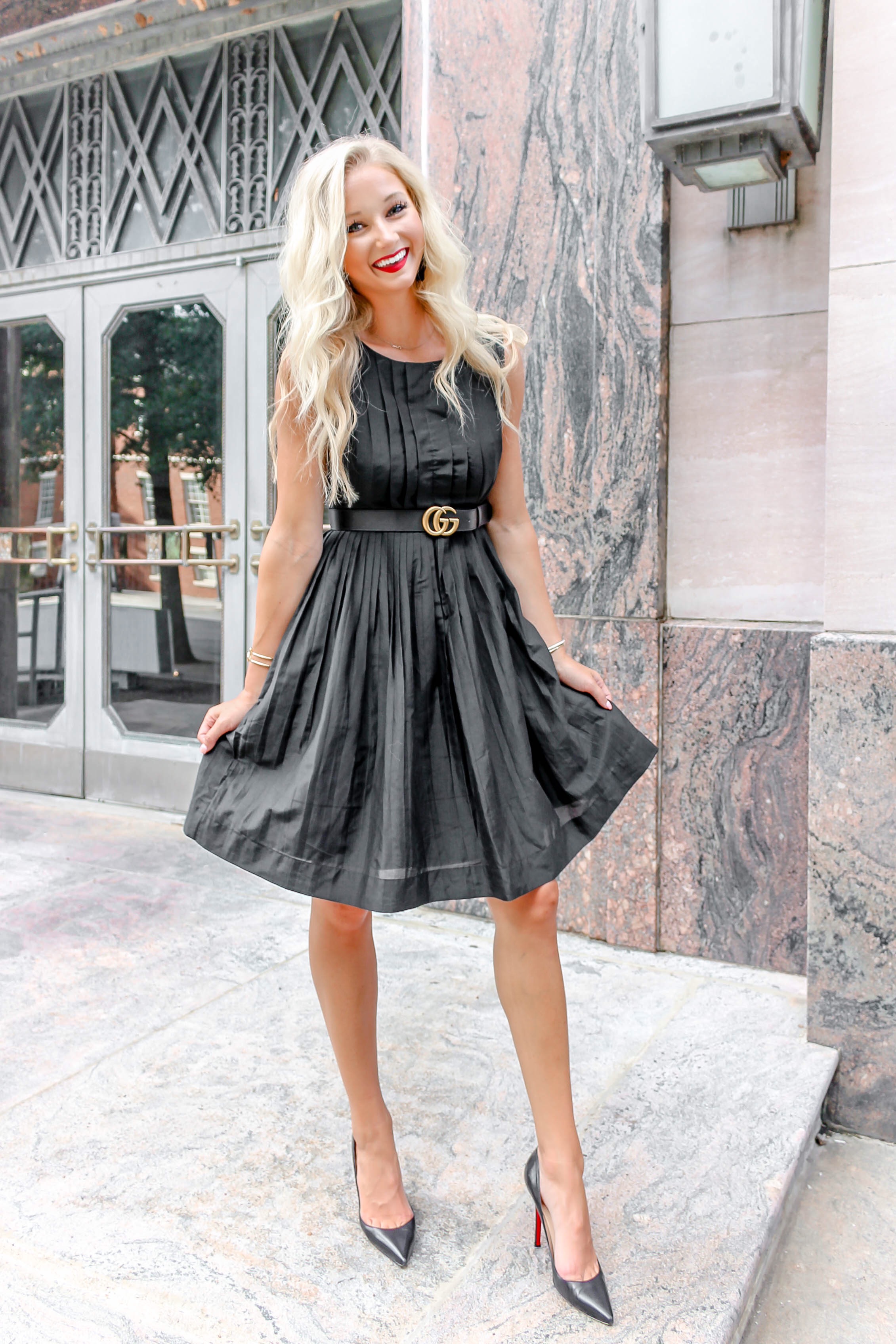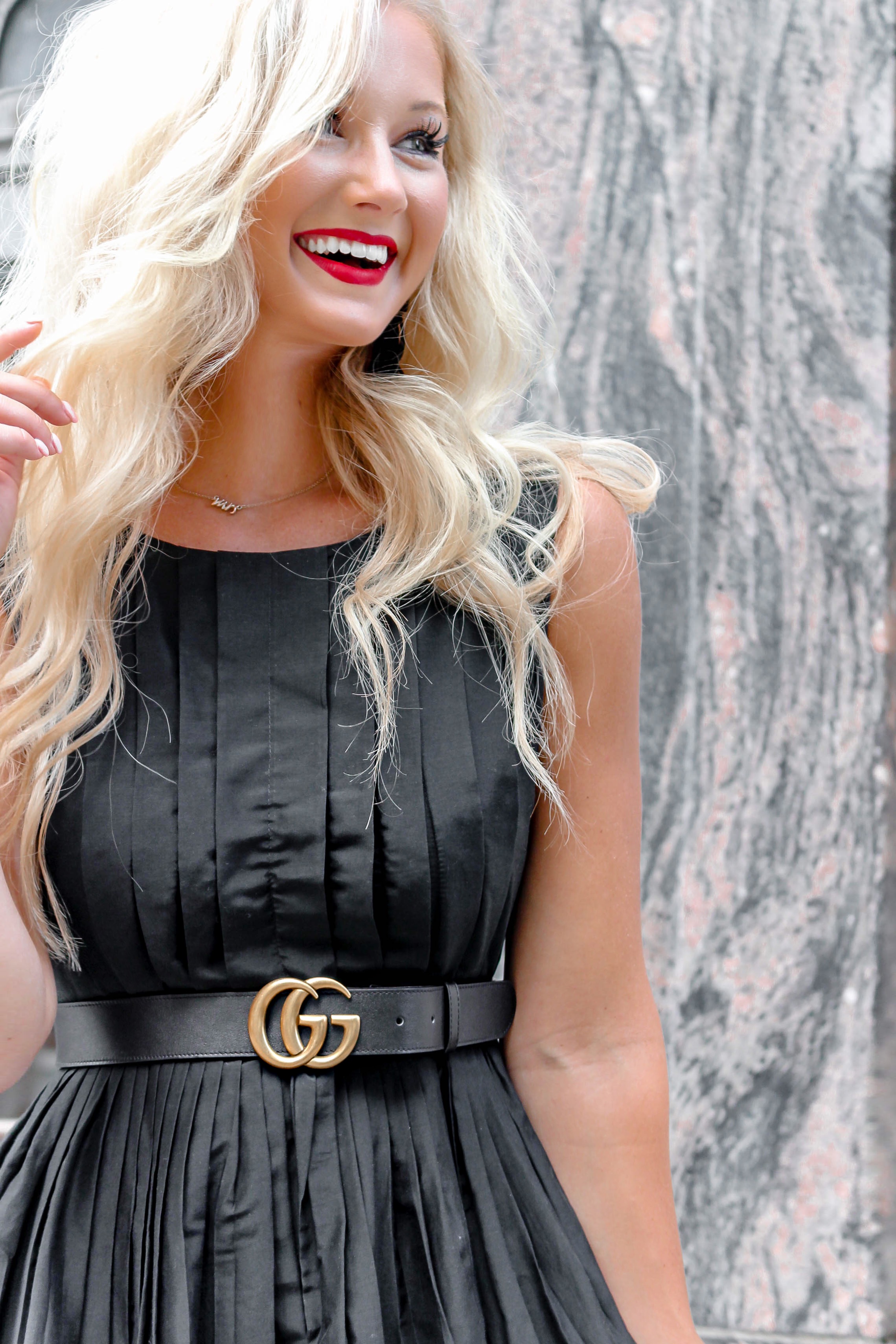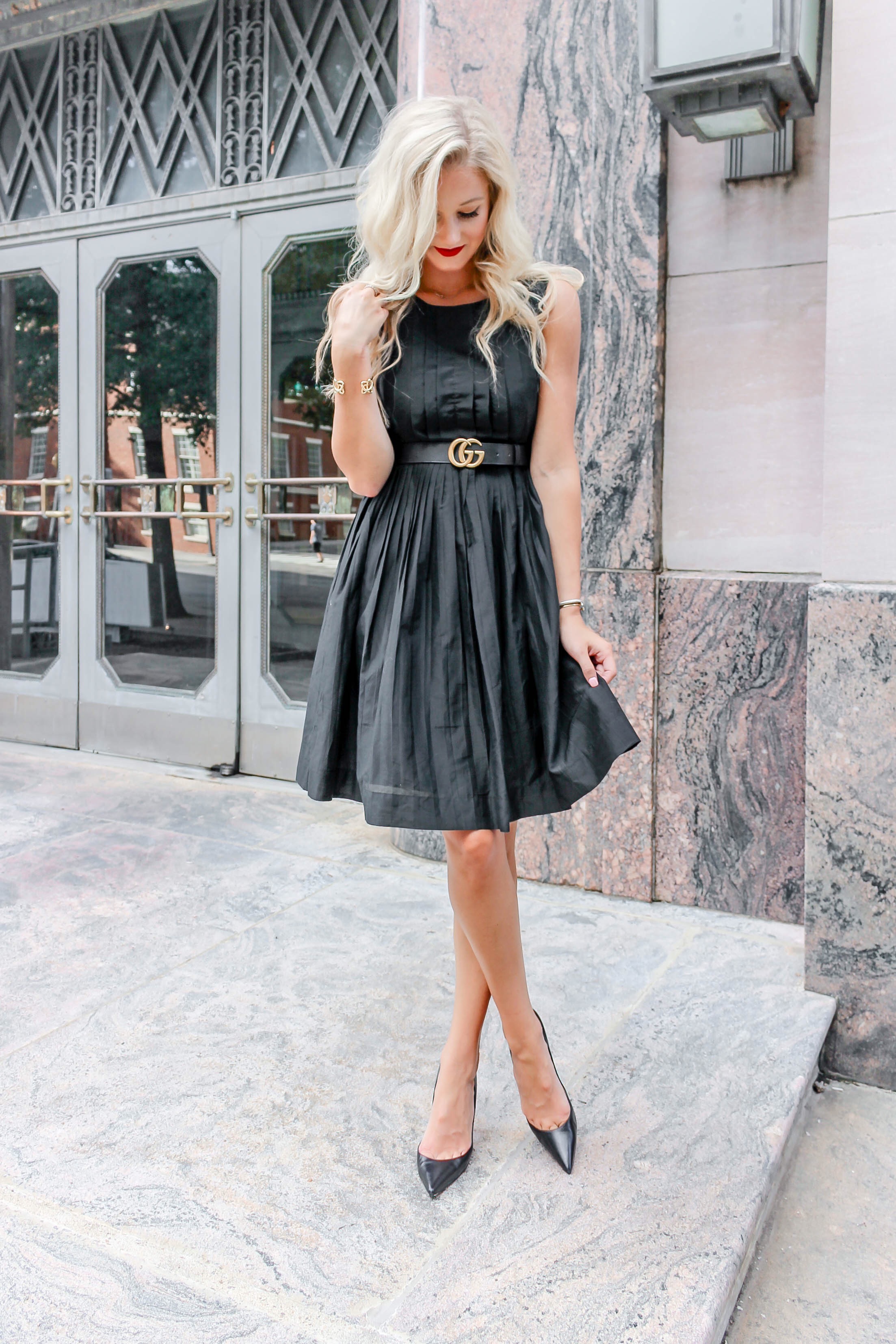 similar LBD (mine is vintage) | Gucci belt | black leather pumps (dupes here!)

We all know it's hard to beat a little black dress, so of course I had to show one off to keep the 'dark side' feminine and chic. Mine is vintage, but I linked a few similar ones above that would help you get the same type of look if you're in the market for a new LBD. Just pair it with some black leather pumps and you're ready for the office, a wedding, church, or a special date night!
---
I hope you all enjoyed this post and walk away today with some extra inspiration to create some high-end, chic OOTD's! Comment below with any special plans you have for the Total Eclipse — I'd love to hear about it! Teej and I took the day off from work to enjoy it on the lake with some friends. It's going to be totality awesome 😉 (I know, I know – I'm a cheeseball LOL).
Thanks so much for stopping by & reading!
xo, P