Happy Friday girls! Friday means it's time for me to answer some FAQs that you all have been asking about lately! Are you all enjoying this Q&A series? If so (or if not), let me know so we can all stay on the same page — I want to provide you all with content that you actually enjoy reading and find beneficial or inspiring!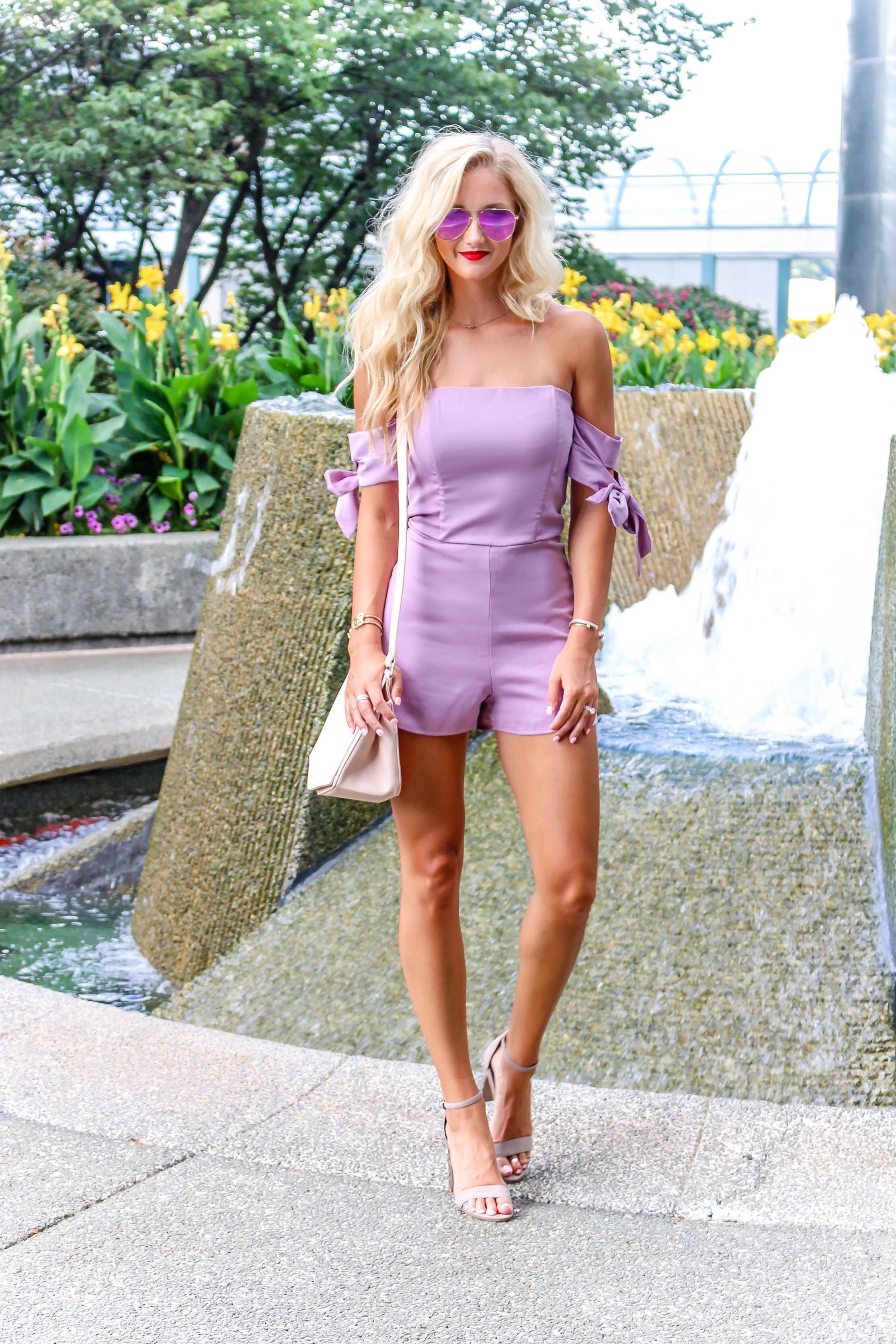 1. I'm sure you get some hate or negative comments from your IG page, Snapchat or IG stories from time to time. How do you deal with 'haters' or people in life who are hiding behind the phone being rude?
Honestly, that's just it — it's people hiding behind a phone or a computer screen acting like some big, bad, know-it-all who would never actually say these rude remarks to my face. It's a bully, and it's really sad that social media is full of them these days. Most of my loyal followers and readers are never the ones to be rude, so it's pretty easy to just brush off these randoms who see my page or stories for the first time and decide to be mean when they haven't even been following me for more than 5 minutes.
However, I guess I was also just raised to have pretty thick skin (and in this industry, I feel like you have to be that way or you will drive yourself crazy), so the negative comments never really get to me now. Of course, there have been times in the past when I've almost let a couple of comments get inside my head, especially when I see people who I thought were friends saying or doing things to purposefully try and make me upset. But that's human nature – of course, it's not the best feeling in the world. I remember when I first started opening up more and being myself on Snap and IG stories, I was super nervous because I didn't know what people would think of my #reallife. But then I remembered that it didn't even matter because it's legit my real life and what I'm feeling at the moment, so who cares! Some people may not like listening to me or watching those stories, but that's okay. They don't have to keep watching!
When it comes to mean people, I've learned over the course of my life (and especially now that I'm in this particular industry) to just shake my head, laugh it off and then turn that emotion inside of me (whatever it may be) into motivation to show those so-called 'haters' what I'm really made of, who I really am, and where I'm headed. Mean people suck, but what they don't realize is that their words and actions usually light a fire under most of us that will push us to our end goal even sooner.
My best advice if you are struggling with this is to first and foremost always remember WHOSE you are and that your identity does not lie in a bully's hands. They don't know your character or who you are in real life. All that matters is what Christ thinks of you, and He says you are enough. How freeing does that feel? When these dumb, brutal comments start to creep back into your mind, just remember that reminder and then use those emotions as motivation and fuel!
2. How do you organize your jewelry? I don't have much room in my apartment, so do you have any good ideas that would fit in small spaces?
Actually, YES! My cloffice (closet – office combo LOL) was running out of space, and I was in the same predicament with my jewelry. I recently got this mirror that actually doubles as a jewelry box. I'll say that the mirror is smaller than I imagined it would be (but it gets the job done ha!), but it has plenty of space for jewelry – different compartments for necklaces, bracelets, earrings, etc.
I also have one of these that hangs on the back of the door that my mom got me, and I actually really like it! It holds a lot more jewelry than you think that it would.
3. Your teeth always look so white. Do you use a teeth whitener? If so, what kind is it?
Well, thank you 🙂 No I actually do not use a teeth whitener. But, I do have a secret to whiter teeth, and I know that it works because I've been using it for a couple months now, and I could tell a difference within the first 2 weeks of using this product. (!!) I've been using this special kind of toothpaste from NuSkin, and ever since I started using it, I've had multiple people ask me how my teeth have gotten so much whiter. Y'ALL. My dentist even made a comment about it the last time I went for my appointment! This stuff is literally like magic in a tube – I'm convinced.
Truth is, I'm an AVID coffee drinker (y'all know that), so my teeth actually get dingy fairly easily. It may just be me, but I feel like I could literally go just one day using my old Crest toothpaste and already notice a terrible difference in the color of my teeth versus when I use this one! I'm hooked because it works so well. I also love that it doesn't have any bleach in it at all, so it won't damage the enamel of your teeth (I've run into this before with some teeth whitening regimens, ugh) and it doesn't cause any sensitivity whatsoever. Definitely think about trying it out if you like to drink coffee/tea/soft drinks like me or if you're just looking to whiten and brighten your smile. It's only $20 and the first tube will actually last you awhile (I've had mine since the beginning of June). If you have any questions about it, let me know and I'll be happy to help!
Pro tip: I've noticed from my own experience that the product really works well (for whitening) when you apply it directly to your teeth BEFORE wetting the toothbrush. Then, wet, rinse and continue brushing until completely clean.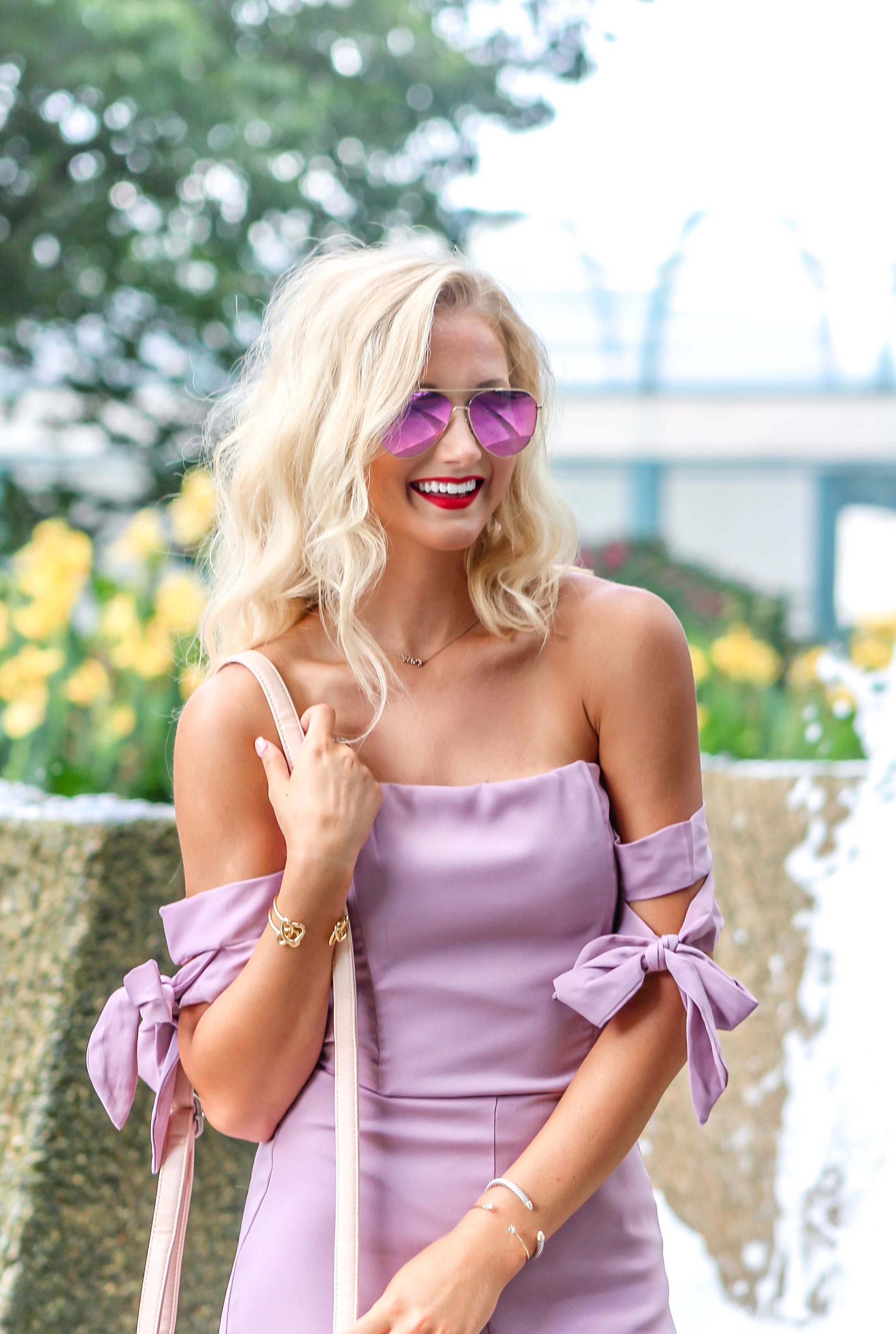 lavender romper is c/o Back Down South Boutique (similar here here & here) | aviators | mrs. everyday necklace | knotted cuff | David Yurman bracelet | strappy heels (on sale!) | blush crossbody

Thanks for stopping by – comment below with any questions that you want me to answer during our next FAQ Friday! Have a fantastic weekend, y'all!
xo, P