YOU GUYS! The biggest sale of the entire year is about to begin, and I'm so excited! The Nordstrom Anniversary Sale — aka the NSale — is something that you do not want to miss if you are into grabbing really great deals for fall/winter before the seasons arrive. I know that there is a lot of confusion if you've never shopped the sale before, but that's why I am here! I'm here to help you in any way that I can and be a go-to source for all of your questions. I've already begun receiving requests from some of you regarding this event, so I'll be answering all of your questions about the Nordstrom Anniversary Sale in this blog post. This post should fully prepare you to shop the sale!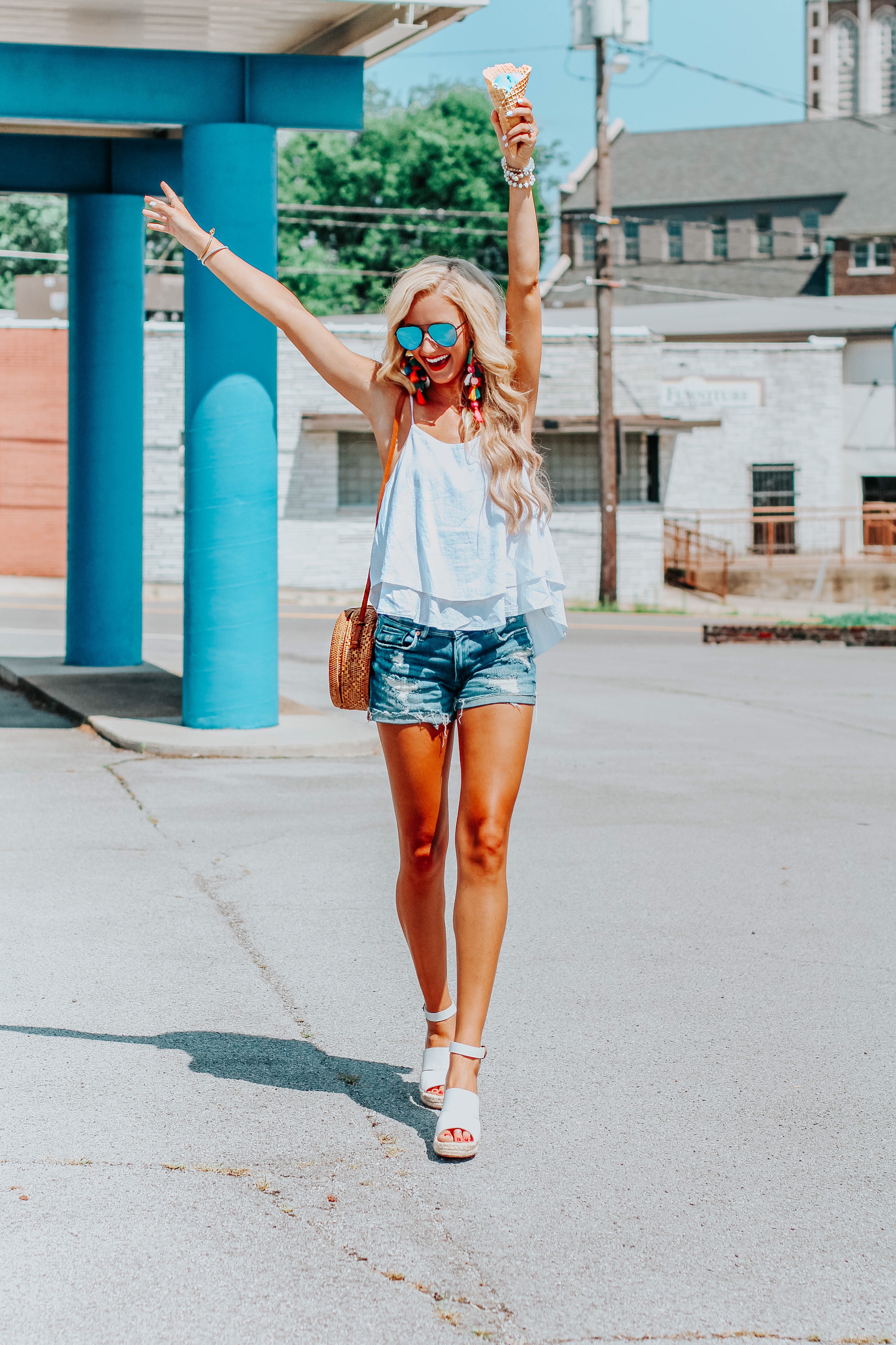 Shop my look:

Let's get started with some of the most popular questions I've received …
What exactly is the NSale?
Each year around this time, Nordstrom has a huge sale where they discount TONS of brand new fall & winter items. Boots, sneakers, flats, cardigans, sweaters, coats, jackets, denim, accessories, beauty, etc etc etc. You name it! What sets this sale apart from all the others throughout the year is that everything that is discounted is actually brand new inventory. I love this setup because that means you don't have to wait until the end of the fall/winter season to get a great deal on these items.
Some brands that hardly ever discount their prices, go on sale during this time and once the event is over, all items go up to the original price for the remainder of the season. That is why it's so crucial to take advantage of this sale!
When does the sale begin?
July 11: Sale opens for ONLY Level 4 Nordstrom Cardholders. (You'll know if you are a level 4 cardholder – just go to your account settings on the Nordstrom site!)
July 12-July 19: Early access to the sale begins on July 12th at 3AM EST online and 10AM EST in stores! This is when I'll start shopping, and I primarily order everything online to avoid the in-store craziness. Only people who have a Nordstrom credit card are eligible to shop the 'Early Access' sale before it opens to the public (this applies for in-store AND online shoppers). I highly recommend applying for at least one of the cards before Early Access starts because so many of these hot items will sell out in the first 15 hours. Not kidding!! The inventory and discounted prices are just that good, y'all! You can apply for a Nordstrom card here. It a super easy process and didn't take me long to get approved last year when I applied — it's not too late! You don't even have to use the card if you're not comfortable with that, but at least you'll get in for Early Access!
July 20-Aug. 5: Sale opens to the public!! Anyone and everyone can officially shop the sale online and in-store (even if you do not have a Nordstrom card).
August 5: It's important to note this date because that's when the event will end, and all items will go up to their original, full prices for the remainder of the season. Personally, I always double check the sale on this last day to see what is left over in my size! Sometimes, I find some really great last minute deals (or even Christmas presents for family members)!
TIPS for shopping the NSale:
First and foremost, apply for a Nordstrom credit card. Like, right now! 🙂 If you want to shop the best inventory before sizes sell out, I highlyyyy recommend getting a card so that you can begin shopping on July 12th during Early Access. Like I mentioned earlier, most of the hot deals sell out of sizes by the end of the first day of the Early Access portion. Occasionally, they will do a restock of the most popular items for the public sale, but there's NEVER any guarantee. (2 years ago, I didn't have a Nordstrom card, so I only shopped the public portion and a bunch of items were picked over. Last year, I applied for the card and had a much better experience being able to shop early.)
That being said … if you see something that you just can't live without, don't sit on it. Add that baby to your cart and order it ASAP. I can't tell you how many times I've added things to my cart during the NSale, and while I'm still shopping, something in my cart sells out completely. Yes, that can get frustrating, so that brings me to my next point …
Go in knowing what you want/need! Beforehand, go through your closet, your beauty bag, your husband's closet, etc. and think about what you really need for fall and winter this year. Are there things that are missing in your closet? Have you been wishing for a new pair of boots or do you want to stock up on your favorite jeans? Make a list of certain items that you want to look for during the sale. Since it's such a massive event, it's easy to get overwhelmed. Take it from me when I say that making a list (or at least a mental note) of what you need before you start shopping, makes all the difference in the world. Then, you don't over-shop or buy things that you don't need either. 😉
Set a budget. Boring part, I know. Once you have taken a mental inventory of what you already have in your closet / what you need to shop for, go ahead and set yourself a total budget for the sale. I say this because it's super easy to get in there and fall in love with

so

many things. You'll start adding to your cart and before you know it, your total will be upwards of $1000+. Set a budget you are comfortable with before you start shopping, and then, you'll be able to better navigate through the sale!
Take a look at the Catalog beforehand! This does not include all items that will be included in the sale, but this will give you a good idea of trends you can expect to see included.
Nordstrom offers FREE SHIPPING & FREE RETURNS, so if you're on the fence about something, I recommend going ahead and purchasing it to see if it's something you'll want because if you wait on it too long, it will sell out. It's not a matter of IF it'll sell out … it's a matter of WHEN. If you order something and it ends up not fitting/you don't like it, no worries. Nordstrom makes it super simple to return items. They send a prepaid shipping label in each package and you'll get your full refund, should an item not work for you.
Stay in the loop! I will be here to keep you up to date on all things NSale over the next few of weeks. When in doubt, if you have any questions at all regarding the sale, be sure to check my blog (especially the 'Shop Nordstrom Anniversary Sale' tab at the top of the page) & my Instagram/Instagram stories. I will be sharing several try on sessions and linking everything that I buy. I will also be posting exclusive content on my page in the Liketoknow.it App. The app is free to download and you can follow my page (peyton.baxter) to stay in the loop and receive every single outfit detail/beauty find/etc. As always, feel free to EMAIL me (peyton@lovenlabels.com)  if you have any questions at all — this is the fastest way to get in touch with me.
Don't get overwhelmed. Almost every single blogger and influencer you follow will most likely be sharing about the Nordstrom Anniversary Sale over the next 3 weeks, and it's super easy to get aggravated or annoyed because you'll feel like that's all you are seeing when you hop on social media. It's such an exciting event, yet it's understandable how people can get fed up with it toward the end … after all, this is my job and I even feel like I could scream by the end of it all if I hear anyone else mention the words 'Nordstrom Anniversary Sale' one more time. LOL! The best way to avoid this is just to simply skim over or skip through NSale content that you're not interested in. If something that I'm sharing from the event does not pertain to you at that time, feel free to skip through stories and keep scrolling so that I don't completely annoy you! Since this is my job, I want to be the best source for my entire audience during this sale, which means I'll be sharing a lot of content to try and cover all my bases for you guys. Thank you for understanding, and I promise not to be too overwhelming!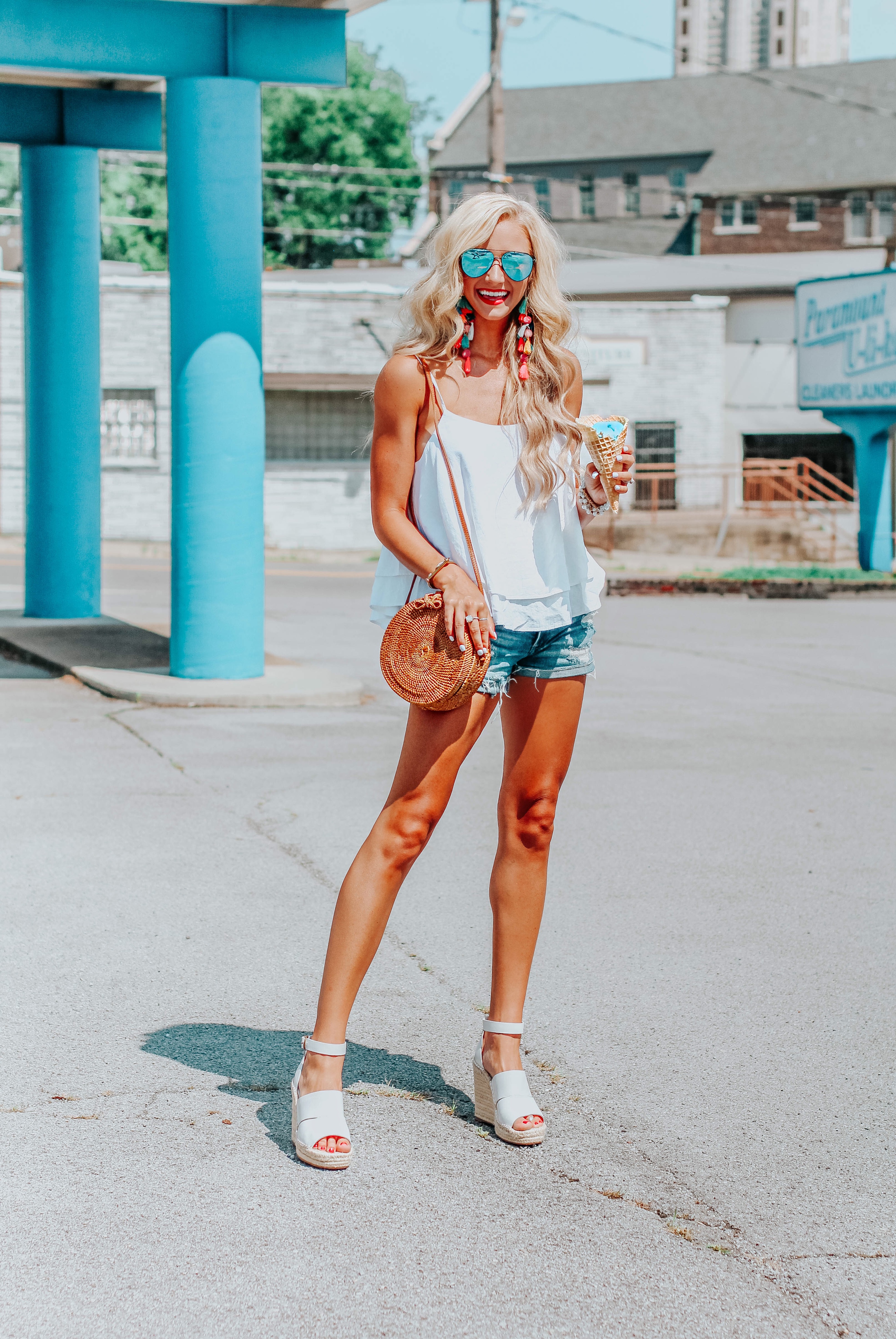 I'm here to help YOU:
As a former wardrobe stylist and personal shopper, I get really excited during this event because I basically get to be YOUR own personal Nordstrom shopper over the next few weeks. I'll be covering the sale through try-on hauls, IG stories/swipe up links, blog posts, shopping roundups (on the 'SHOP' tab of my blog), IG posts, Liketoknow.it app exclusives, while sharing sizing and styling tips along the way!
Lastly, I aim to be as open and honest with you all as possible. As I've mentioned before, I do receive a very small commission when you purchase through my links, so I'll greatly appreciate if you will click through my Nordstrom sale links if/when you plan to buy anything (same goes for other bloggers you follow). This does not cost you anything extra on your end, and it's super easy. At the end of the day, love 'n' labels is a full-blown business, so every time a you click through my links to make a purchase, you are helping this business grow and are allowing it to continue running each day. Thank you SO much for your support — words will never describe how thankful I am!
Occasionally, I'll receive messages from some of you who are confused about how to purchase through my links, so I want to lay it all out below. These are the main ways that guarantee you are purchasing through my links and helping LNL receive credit:
Anytime you click a link on my blog – literally anything that I have linked
When you download the Liketoknow.it app & follow me, you can click any of the links on my profile and I'll receive credit when that purchase is made.
If you swipe up on an Instagram story and purchase through that link, credit is given. (Disclaimer: If you use the swipe up feature on your phone but then go to your computer & type in the website to purchase, I do not receive credit. Only when the purchase is made on that swipe up link.)
If I send you a link directly, & you click on it to make a purchase. (Feel free to DM me or email me at anytime & I'll be happy to send you any links you need!)
When you screenshot a photo of mine on Instagram and you receive an email with outfit details and you click through those links on the email to purchase, LNL receives credit!
Even if you don't use any of the exact links I'll be sharing, but you want to shop the Nordstrom Anniversary Sale & support love 'n' labels while you're at it, you can always CLICK HERE to go straight to Nordstrom's homepage through my link, and I'll still receive credit for any purchases made. Anytime you click through any of my links (whether you buy the exact item I'm promoting or not), LNL still receives the credit for your support. It's such a small step on your part as a reader/follower, but many people don't realize how much I truly appreciate that bit of effort and support. It is what makes LNL even possible, and it definitely makes a huge difference overtime for me and for this business. I'm forever grateful!
I'm so excited for all the fun to begin, you guys! Thank you for allowing me to be your main source for all things NSale and fashion-related in general. I love this job so much, and I truly feel honored to share everything with you!
---
Feel free to leave any unanswered questions in the comments section below this post!
xo, P