As the holidays approach, the gift guide that y'all have requested the most is: baby/toddler (ages 0-3). I'm thinking one of the main reasons for this request is because I have Britton (5 months old) and Sis has Macrae (18 months old). Both of us love showing our little guys on our social media pages because we like to share them with our families and, of course, their "Instagram-aunties". 😉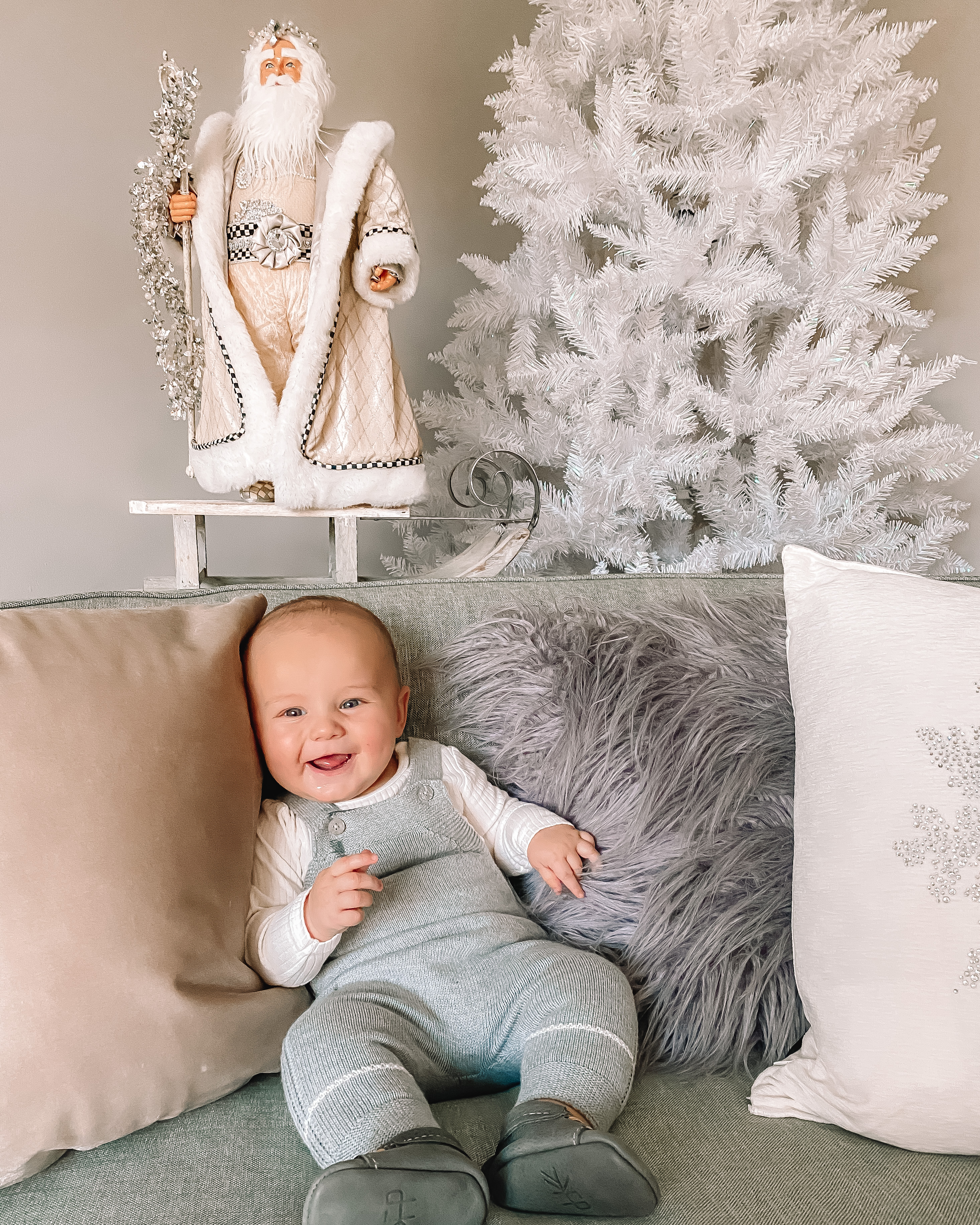 If you've seen our boys on our pages or our stories, then you probably know how much they both love to PLAY. The boys go-go-go pretty much nonstop, so we have tried out our fair share of toys for them. Macrae and Britton have a few favorites that I have included in the gift guides at the bottom of this post, along with some general baby and toddler must-haves that Sis and I would both recommend to other families out there. Thankfully, Sis had Macrae about a year before I delivered Britton, so she was able to give me many tips on items that a first-time mama would need for her little one, and she's even been so gracious to share Macrae's old toys/clothes with our little Britton. I'm so thankful for this, and it has allowed me to learn about new products for my little guy, that I may had never known about.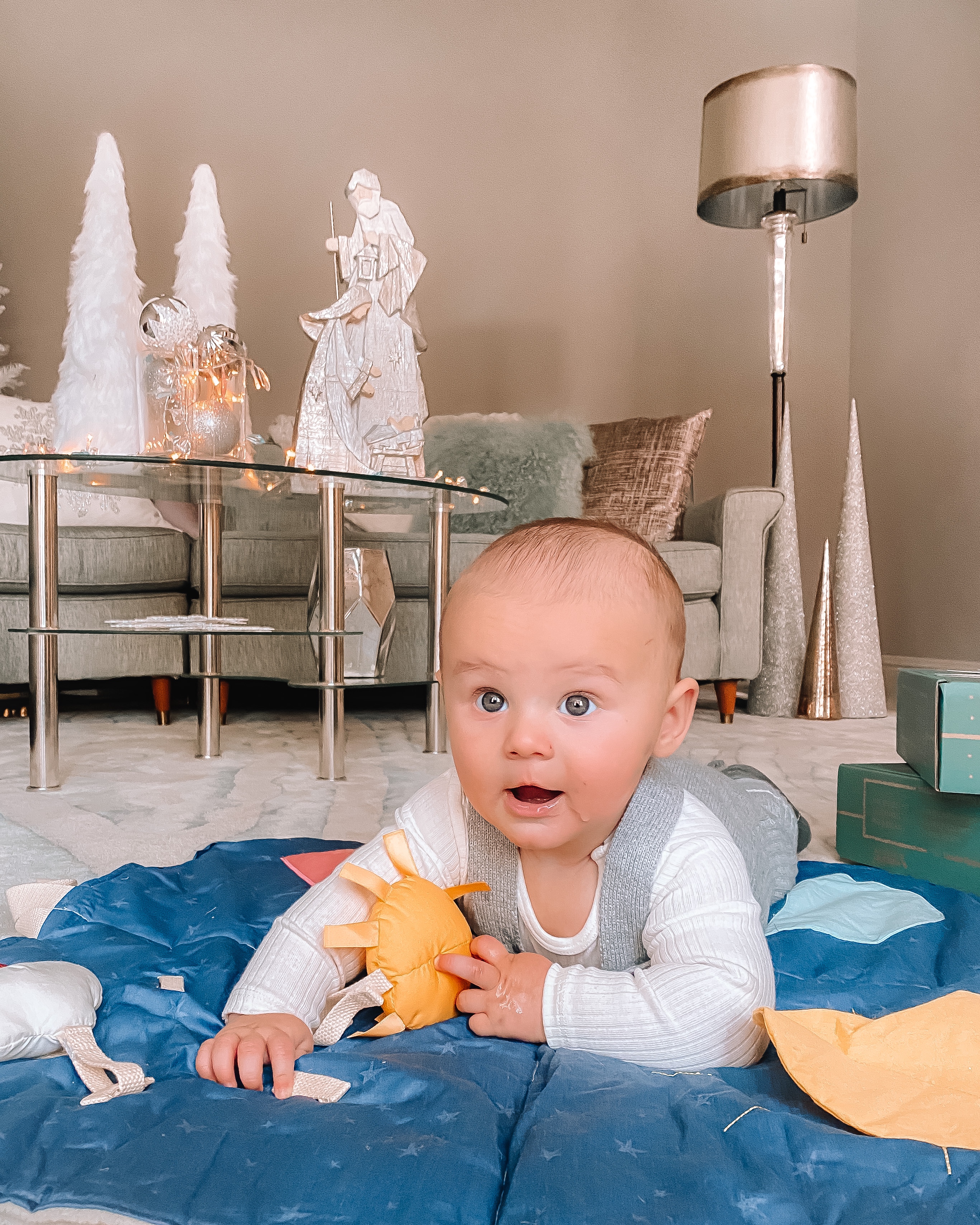 Another great gift idea for the youngest kiddos on your Christmas list is one that I had never known about before this year, but I love it so much that I have to mention it to y'all! One of my girlfriends had subscribed to the KiwiCo Panda Crate kits for her baby girl earlier this year, while I was still pregnant with Britton. After seeing her show how the subscription worked, I was instantly interested in signing up for the deliveries for B to have once he was born. KiwiCo was created to celebrate kids' natural creativity, while helping parents bring enriching experiences to their children. Over the past 5 months, Macrae and Britton have both been receiving the Panda Crates, which are developed especially for infants and toddlers. The crates are sent to our doorstep every other month, and they are full of age-appropriate toys and activities for our little dudes. The boys have LOVED everything they've received in the deliveries so far, and as a parent, it's very comforting to know that your child is having fun with toys that are stimulating their overall learning + brain development. Here's a link to the KiwiCo Crates, and you can use my code: PEYTON for 50% off your first month.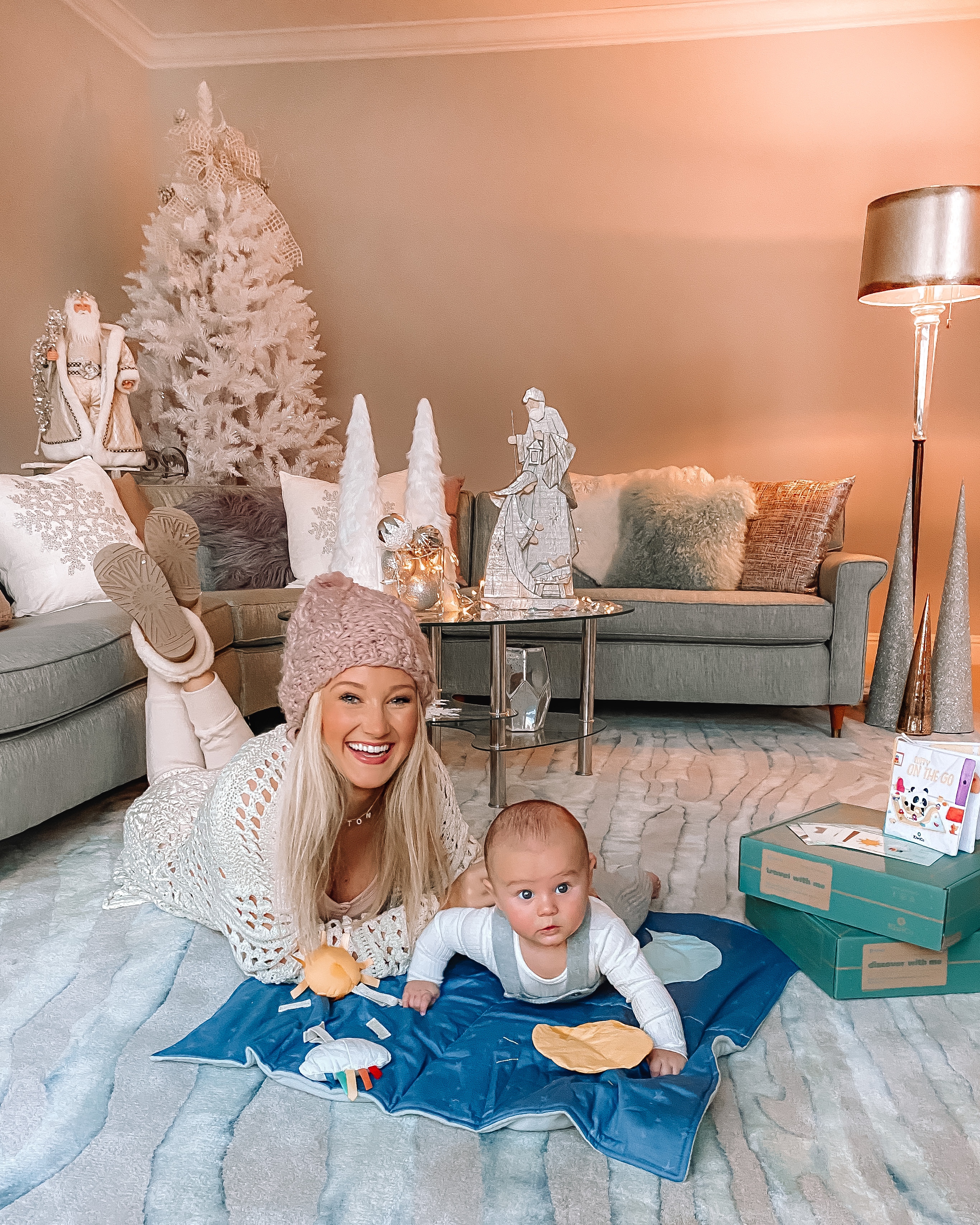 Below, you'll find more top recommend baby and toddler gift ideas this holiday season. Simply click on the image you want to shop, and you'll be redirected to the website to purchase!
Gift Guide for BABY
Here, I've included a lot of our favorites for the baby in your life from ages newborn to 12 months … most of these items have been tested and approved by Britton and/or my nephew, Macrae. Gotta spoil all the babies!

Gift Guide for TODDLER
Sis helped create this one since Macrae is 18 months and into EVERYTHING toddler right now. She went through her order history, so most of the things linked here are Macrae approved since he already has them … or he will be getting them for Christmas, too. (SHHH – Don't tell him!) These are a good mix of toys, as well as clothes, shoes and those necessities for toddler life. You can't go wrong with puzzles, books, ride-on toys and interactive toys for those little guys and gals on the go!

---
MERRY CHRISTMAS, Y'ALL!
xo – Peyton