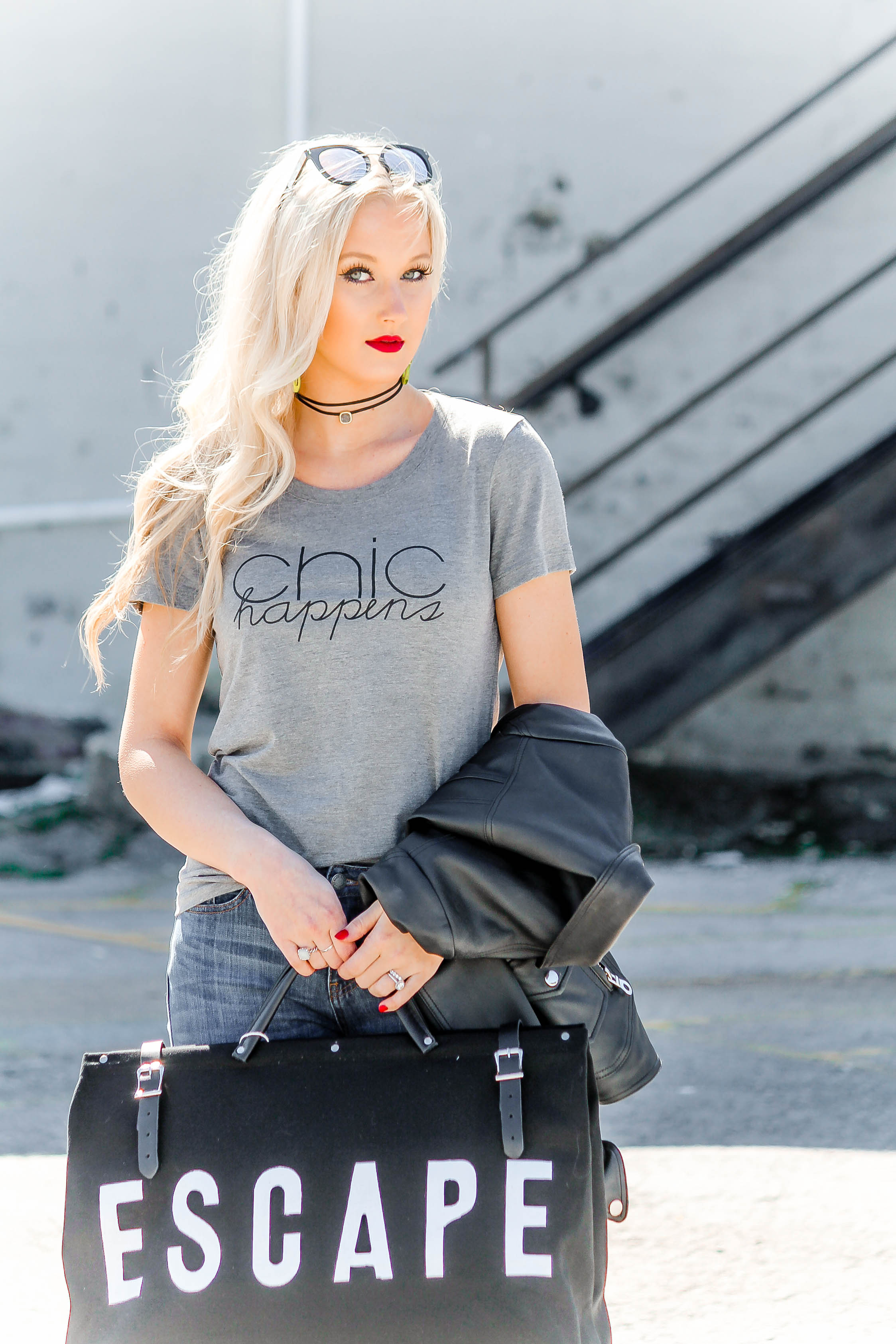 We made it through another week you guys! I think we deserve a cheers and a drink to that … 😉
It was a super busy one for me, but it made it all go by really fast! I was planning out the rest of my content calendar for August today, and I'm so excited to tell y'all that I have some really cool and exciting posts in store for the rest of the month. I hope you all will like them all as much as I do!
Yesterday, on IG stories, I asked you guys to go ahead and send in your questions for FAQ Friday, and I got such a large response (which I'm so happy about). I'm glad you all seem to really like this series and enjoy getting some questions answered.
The response was so large that I'll have to save a few of the questions you all sent in for next week's FAQ Friday post, so if your question isn't answered today, be sure to check back again next week!
---
1. What is your favorite planner, and do you use your phone calendar or an on-paper planner?
This is a really popular question, and I've gotten a few people who have asked me to review some of my favorite planners so if that is something the rest of you all would be interested in, be sure to let me know! You can comment on this blog post or on my latest Instagram pic to let me know 🙂
I do use my iPhone's calendar, however, I don't fully rely on it or live by it. I guess you could say that I'm still a bit old school because I couldn't live with out my paperback planner. Right now, my favorite is the Erin Condren Lifeplanner – I use this one. And it's been so helpful. It has everything that I need in it with plenty of space for me to write out my daily tasks. The one I have is customizable, so you can make it however you want. I've always said that a girl's planner is equivalent to a guy's wallet. Everyone wants something different, and it's something that everyone is very particular and picky about, haha!
I've used many other brands in the past as well that I would be happy to review, so let me know if you guys would want to see that post!
2. What mascara do you use, and do you use it on your lash extensions? The lady who does my extensions told me not to wear mascara with them.
At the moment, I've been using this mascara (a long time favorite) & I just bought the new version to test out (I'll let y'all know if it's good or not).
Laura, who does my eyelashes, said that it's okay for me to wear mascara on mine as long as I use an oil-free makeup remover to get the mascara off. I also try to be SUPER gentle when taking the mascara off as well (aka no scrubbing or rubbing). I've found that if I wet my lashes before using my oil-free makeup remover and then just dab the makeup off, it's a lot easier and more gentle on your eyelashes. Obviously, if you scrub hard to get your makeup off, then they are most likely going to fall out. It's overall pretty much just common sense, so don't think too much into it.
Now, I will say that this is the case for MY eyelashes. Depending on the kind that your lash lady uses, it may be different for you. So, I highly recommend asking your own esthetician before taking my advice on this. If you want to know more about my lash extensions, I have a full Q&A post about them here. It includes a coupon as well if you are local to my area and want to get your lashes done by Laura!
What was your major at UT? I'm a retail major & your styling business is exactly what I want to do, so it's super helpful when I watch/read the things you're doing!
At UT, I was also a retail major – specifically Retail and Consumer Science, aka Fashion Merchandising. I absolutely loved my time there, and I learned so much about the merchandising and buying sides of the fashion industry!
I also got a minor in business, which has definitely helped me when it comes to knowing how to operate and run my styling and blogging businesses. And that's just it. I feel like a lot of people don't understand that freelance work is a business venture. I am overall an entrepreneur, but more specifically, a fashion influencer and wardrobe stylist. Both wardrobe styling and blogging are very freelance-type career paths, so it can all be a little intimidating and scary at first, but I've fallen in LOVE with the hustle of finding/landing jobs and partnerships and meeting so many fantastic clients along the way. Any type of freelance work may start out somewhat slow, but you must stay determined and make things happen and once your audience grows and you continue to get your name out there to the world, the jobs start coming in one after the next … sometimes even more than you can take on at one time (which is a good thing)!
I knew from a very early age that I wanted to be a wardrobe stylist (before I even knew what 'blogging' was), and I was in your same shoes – not really knowing how to make that happen. I'd be happy to go more in depth about my styling career in a separate post if that is something that you all would be interested in! Thankfully, my passions for style, beautiful clothing, creativity, writing, and helping others have finally all aligned, and I'm so grateful that I get to do what I love every single day in these career paths. I'd love to share more if it's something you all would like to hear about!
Please comment below this blog post or on my latest Instagram post to let me know if you would be interested in more in depth posts about the topics I just talked about, and also let me know what questions you would like me to answer in next week's FAQ Friday!
I hope y'all have a blast this weekend – thanks so much for stopping by today!
xo, P