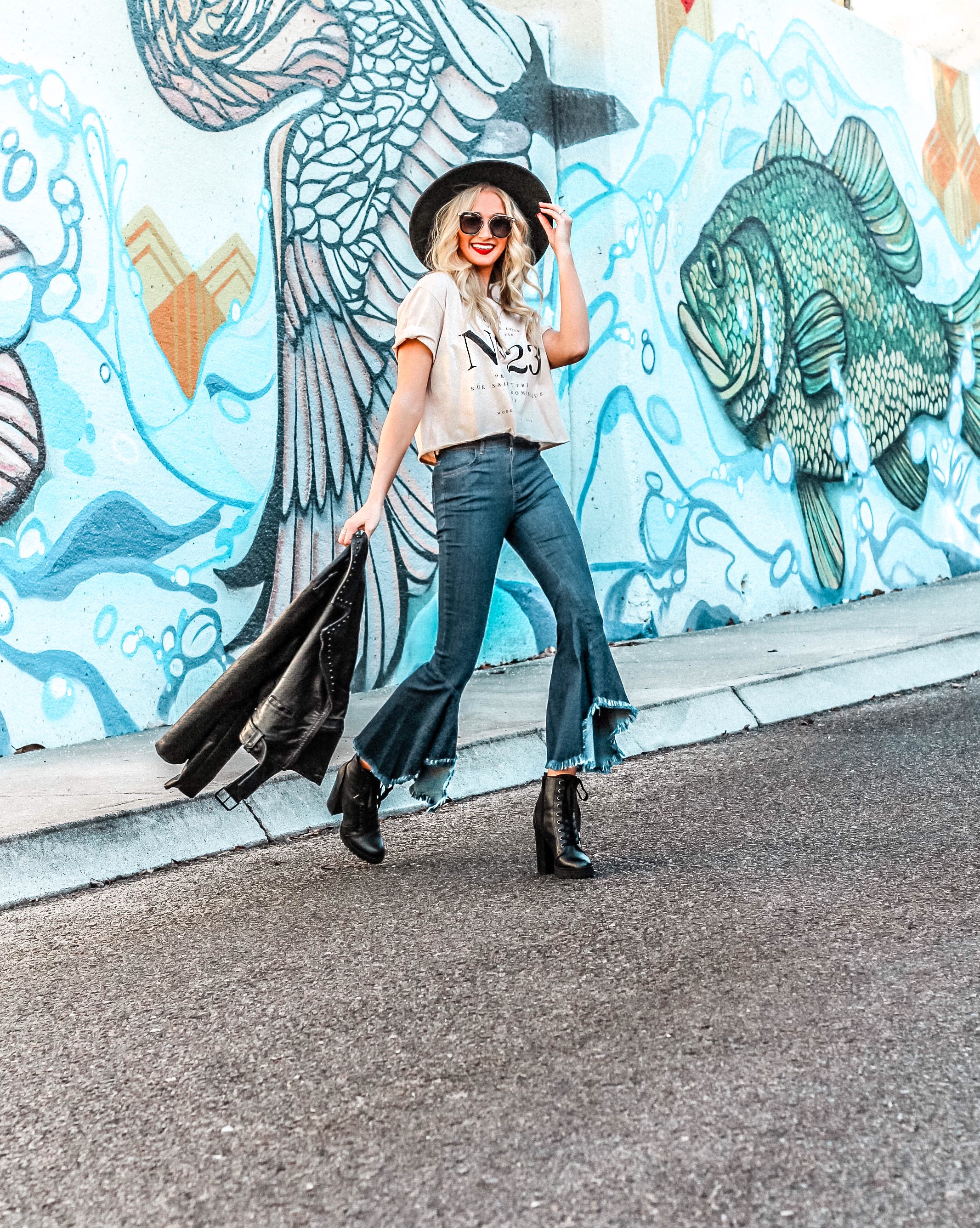 FRIENDS – Hi!! Long time, no talk!
I do feel like I need to apologize for being so MIA here on the blog for the past week or so. If you haven't already heard or seen me talking about it on my Instagram … I got all 4 of my wisdom teeth removed a week ago today. I honestly thought I would be down for only two days or so, but man, it really tried to kick my butt, lol. Day 1 and 2 were easy as can be so by day 3, I thought I'd be just fine to stop taking my pain medicine and get back to work. Boy was I wrong! Last Wednesday (aka the day that I had my first blog post scheduled to go live post-surgery) was literally so miserable. Now, I know why they give you that pain medicine and you can bet your bottom dollar that I quickly decided I, in fact, should not have tried to take them away so soon. Thankfully, after day 3, things started looking up (very) slowly but surely. By day 5, I was able to actually be somewhat social again and then here we are today – post check-up – and I'm good to go! I'm so happy to be back into the swing of things. I'm not one who ever likes to be 'down' for more than a couple of days, so last week was a challenge for sure.
I want to thank y'all so much for all of your patience and understanding in my absence and for ALL of the sweet messages you guys sent me with well wishes and lots of prayers. 🙂 You guys were the light in those really tough days!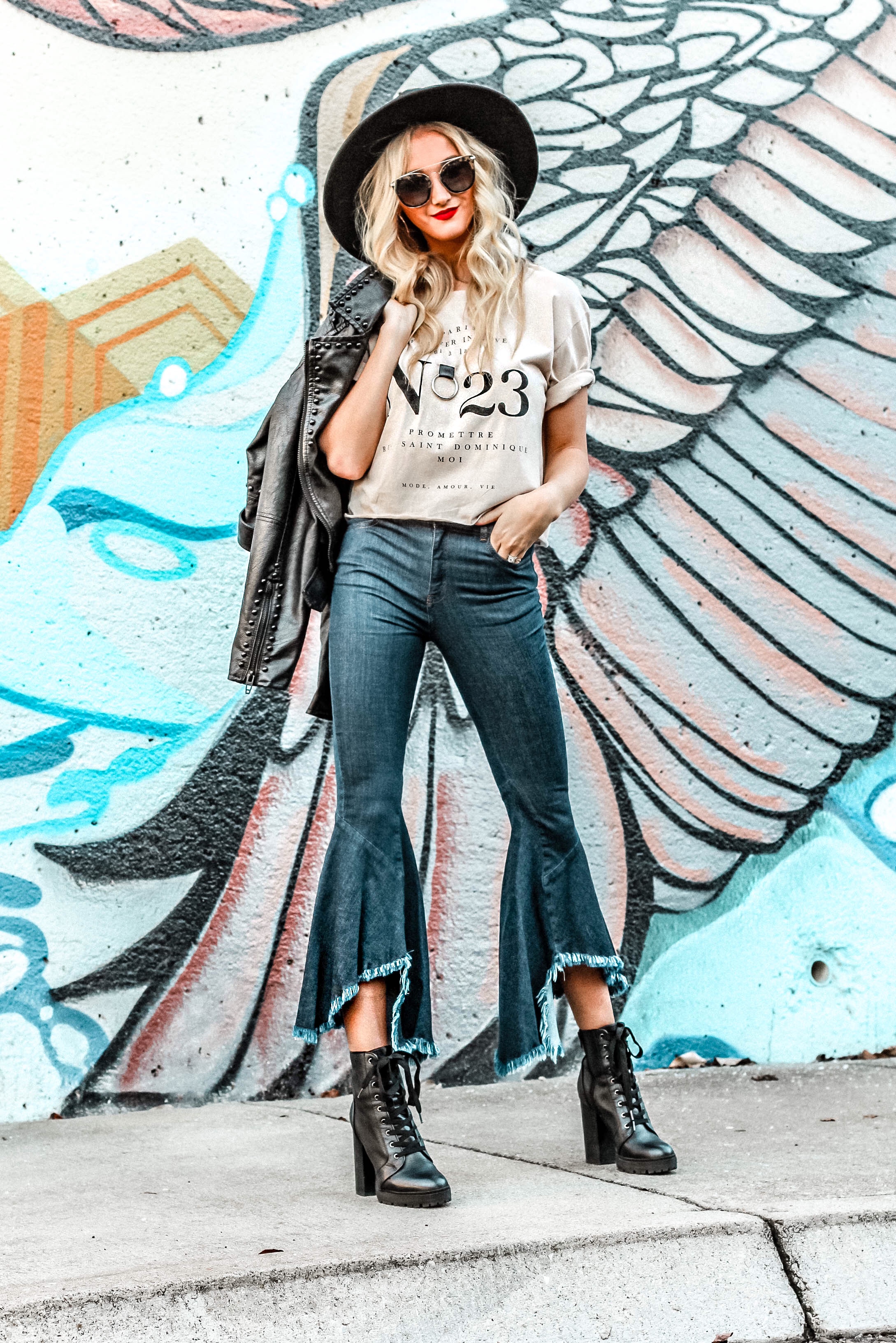 Now, enough of that … I wanted to share a few of my favorite online retailers that I've been really loving lately. Of course, there are many that I love and shop at all the time, but I've recently found a few new front runners and of course, some oldies (but goodies) that I can't ever let go of. I'm always getting asked where I like to shop and if I like shopping online or in stores better, and my answer to that is definitely online. I enjoy shopping in-store whenever I can find the time to do so, but that is a rare occurrence. So, you can mostly find me behind the computer shopping away! (Plus, you can sometimes find better deals and coupon codes online if you search for them – gotta love a good deal!)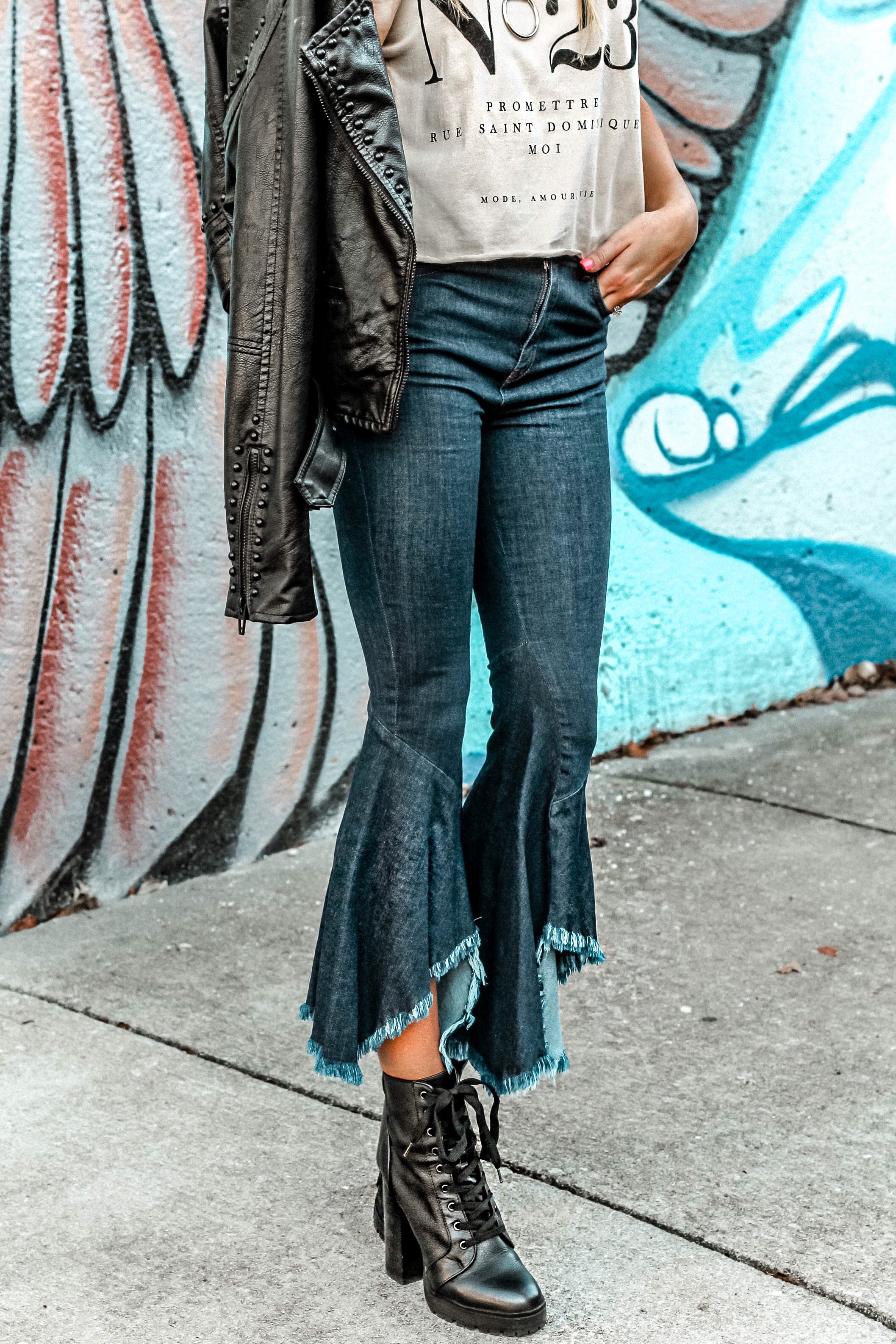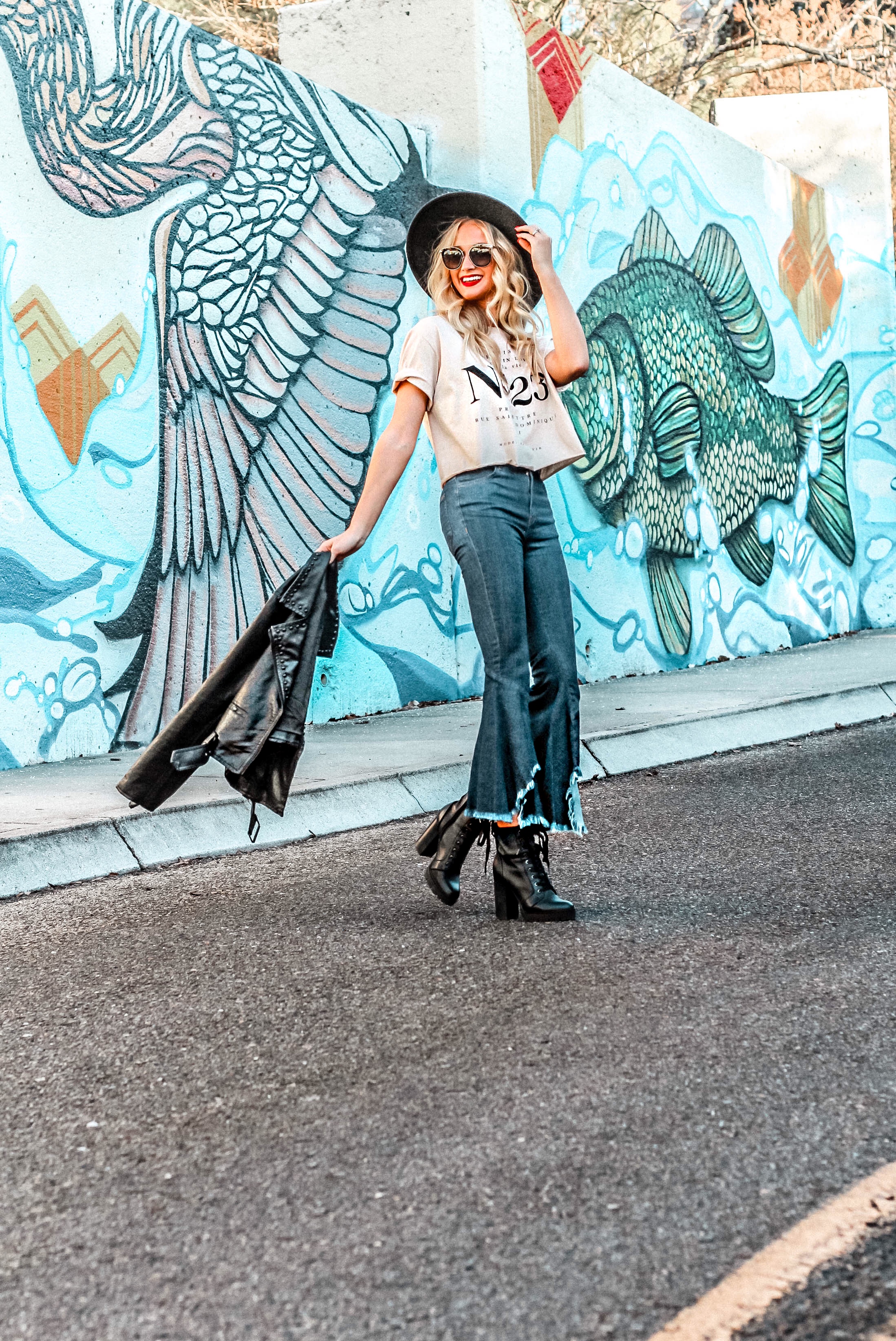 Here are a few of my favorites where I've been shopping recently:
River Island: I actually got the top I'm wearing in this post from River Island. My friend, Elle Harper, introduced me to this retailer, and I love it because there are a mix of classic and trendy pieces, but a lot of them look really upscale, yet at a decently affordable price point (also, really great sales). Great quality too!
Zara: Oh, my one true love! Okay so Zara is confusing (for me) and I'll tell you why. As a consumer, I LOVE Zara. The price point is literally perfect. Quality is amazing. AND they always have super on-trend, unique pieces that are really hard to find elsewhere without paying an arm and a leg. So, naturally, I'm obsessed with Zara. However, they are not affiliated with Reward Style / LiketoKNOW.it, so I cannot link any of my Zara pieces for you all on Instagram or in the LTK.it app for you to shop – yeah, it really stinks! Especially because I have soooo many pieces from Zara in my wardrobe that I would love to share with y'all in a link on my Instagram photos, on my stories, etc. Now, I will occasionally showcase a piece from there on my stories and just tell y'all that I got it from Zara, but I just physically can't link the item in my captions with LiketoKNOW.it, which is what I do for other retailers so that you all can shop my outfits, etc. (I hope this is making sense!) Nonetheless, if I ever post something from Zara and you want the link, just email me and I'll send it to you if it's still available. And, in the meantime, y'all should definitely go shop there for yourselves. When they have sales, they practically GIVE the items away and these are such quality pieces. This isn't sponsored in anyway (but, um, Zara feel free to hit me up!! 😉 ), but I just genuinely love the retailer that much that I wanted to share with y'all. Highly recommend!
Forever 21: F21 has really stepped up their game lately, y'all! Definitely worth checking out! However, if you're like me, I do recommend shopping F21 on their site versus in the store because their stores are beyond overwhelming and often picked over, in my opinion. You'll find the best hidden gems online (at great prices too!).
Revolve: Okay, this one is a bit more upscale / pricy, but I will say that they have some really great pieces under $100 even! I usually try to stay below $150-200 on this site, which is higher than I normally like to spend on clothes. But, their pieces are the best quality and you really are getting what you pay for. Not to mention, they have items that will stay on-trend and last you a lifetime. Check out their resortwear, sets and swim section if you have a fun spring break trip coming up!
Vici Collection: If you follow me on Instagram, you know that I've been raving about Vici for the past 3 or 4 months now. They offer really great pieces for a wide range of ages – from high school age to people in their 40s / 50s. They have such a wide array of styles to choose from and their prices are so affordable. I often get asked how to go about sizing when ordering from Vici, and I would say to the best comparison would be to order like you're ordering something from Forever 21 .. about the same size run! I'm actually partnering with Vici at the moment over on my Instagram, as a matter of fact, and they were so kind to offer a coupon code for my readers, so I thought I should put it here on the blog for y'all as well. Just enter PEYTON20 at checkout for 20% off your entire order!
Goodnight Macaroon: This is where my favorite over the knee boots came from! I worked with them a few months ago, and I've order a couple of things since then. A few days ago actually, I ordered this lightweight duster for transitioning in to spring and this super fun multicolor skirt – I think it'll be so fun to dress it up different ways! GM has the best (ever) sweaters of all types if you're on the hunt for those – they have so many to choose from and actually have a lot of sales happening right now if you want to stock up for next winter. I also love their Gucci faux fur mule dupes! They have a few different styles and colors to choose from! Now, always keep in mind with this retailer that they are located overseas, so I HIGHLY recommend choosing Express Shipping when shopping there. It's a little pricier than standard shipping, but totally worth it unless you don't mind to wait at least 3-4 weeks for your items to arrive.
Nordstrom Rack: The holy grail of high-end finds at an affordable price. You never know what you'll find here, but it's always fun to browse and to check out the sales!
Urban Outfitters: Lastly, of course we all love Urban's clothes, but what I've really been into lately is their home section. Random, right? But get this — it's essentially the same styles of home goods that are found at Anthropologie, but at Urban, they are a fraction of the price! Definitely worth looking into if that is your style for your home.
---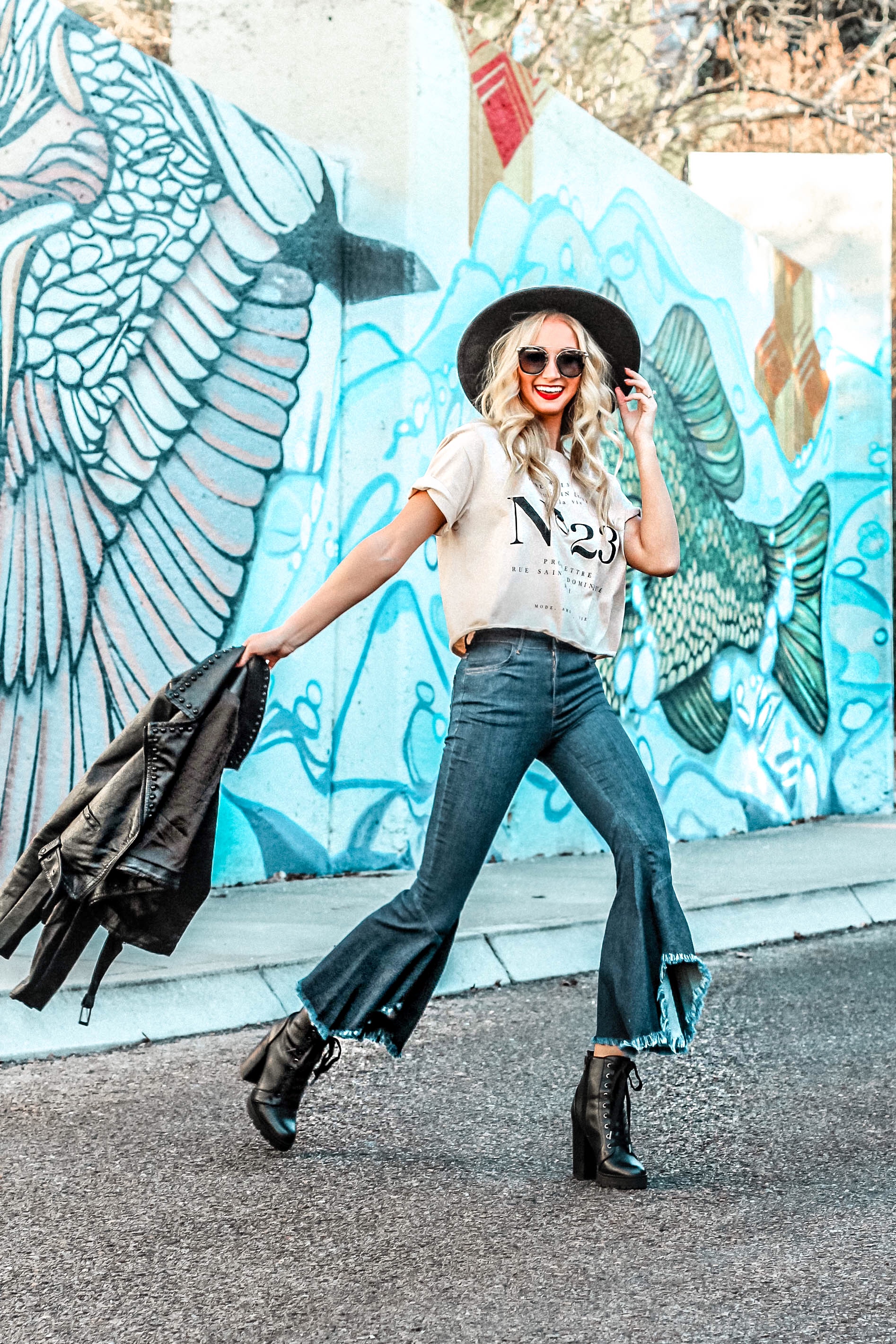 Phew, big roundup! But, it's been awhile since I've done one of these, and I keep getting a lot of these questions that were answered in this post. I hope you found this helpful or at least found a new place to shop. 🙂
PS – If you have a favorite online retailer that I haven't mentioned above, please leave your go-to shopping destination below in the comments so that I can check it out for myself, and other readers may want to check out your suggestions as well!
Thanks so much for stopping by, beautiful babes — I hope you all are having a great start to your week!
xo, P